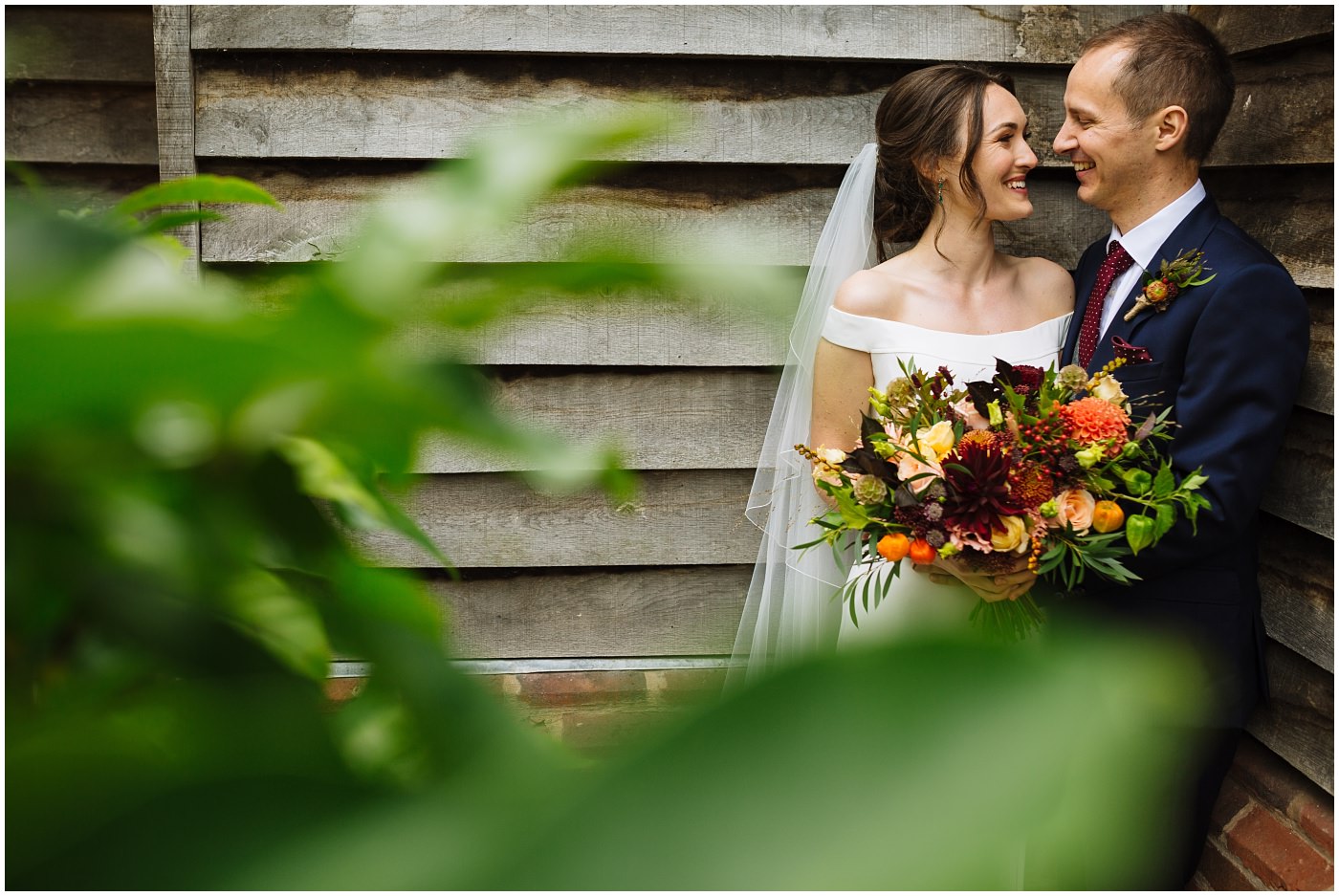 We're off to the Cheshire countryside for today's blog. Sandhole Oak Barn, a pretty wedding venue that sits on the shores of a lake and set amongst green fields. Sounds pretty idyllic doesn't it!
I arrived at Sandhole bright and early to meet up with Georgina and her bridesmaids who were getting ready in the lovely prep rooms there. I was working alongside my good friend Kieran who was on video duties for the day. It's always a nice bonus when I get to spend the day with my mates!
One great thing about Sandhole is that there's enough space for couples to both get ready there, without setting eyes on each other. This is brilliant for us photographers as it means we can easily dash between both morning preps. David was getting suited and booted in the Shepherd's Hut. A new addition to Sandhole and perfect for the boys to get ready in and have a quick pre ceremony drink!
A traditional church wedding ceremony
I set off for the church just ahead of Georgina. I always make sure I get a head start. Namely so there's less risk of me getting caught up in traffic and arriving behind the bride. That wouldn't be good! It also means I can have a chat with whoever is leading the certemony, go through any rules they have for photographers and let them know I'm not out to disrupt the ceremony or draw any attention to myself!
David and Georgina's ceremony was led by the lovely Reverend Anne-Marie who showed me to a great spot at the front of the church. This led to some fantastic photos of David and Georgina saying their vows and I was still able to remain relatively inconspicuous. Win win!
Once the ceremony was over the ushers helped me get all the guests together to form an aisle for the newly weds to walk down, complete with handfuls of confetti being thrown at them of course!
Wedding at Sandhole Oak Barn
Then it was time to party! And Sandhole is a fab location for a wedding party. Georgina, David and I left the church ahead of their guests so we could fit in some portrait time before everyone arrived. There are so many great little spots for portraits around Sandhole, we made the most of the time we had before David and Georgina were swept away by friends and family. I did manage to sneak them out again once it had gone dark though, we weren't going to miss an opportunity to get one of my off camera flash portraits out by the lake!
David and Georgina, what a brilliant day! And your dancefloor was incredible, such a great party!
These are just a few of my favourites from their Sandhole Oak Barn wedding.