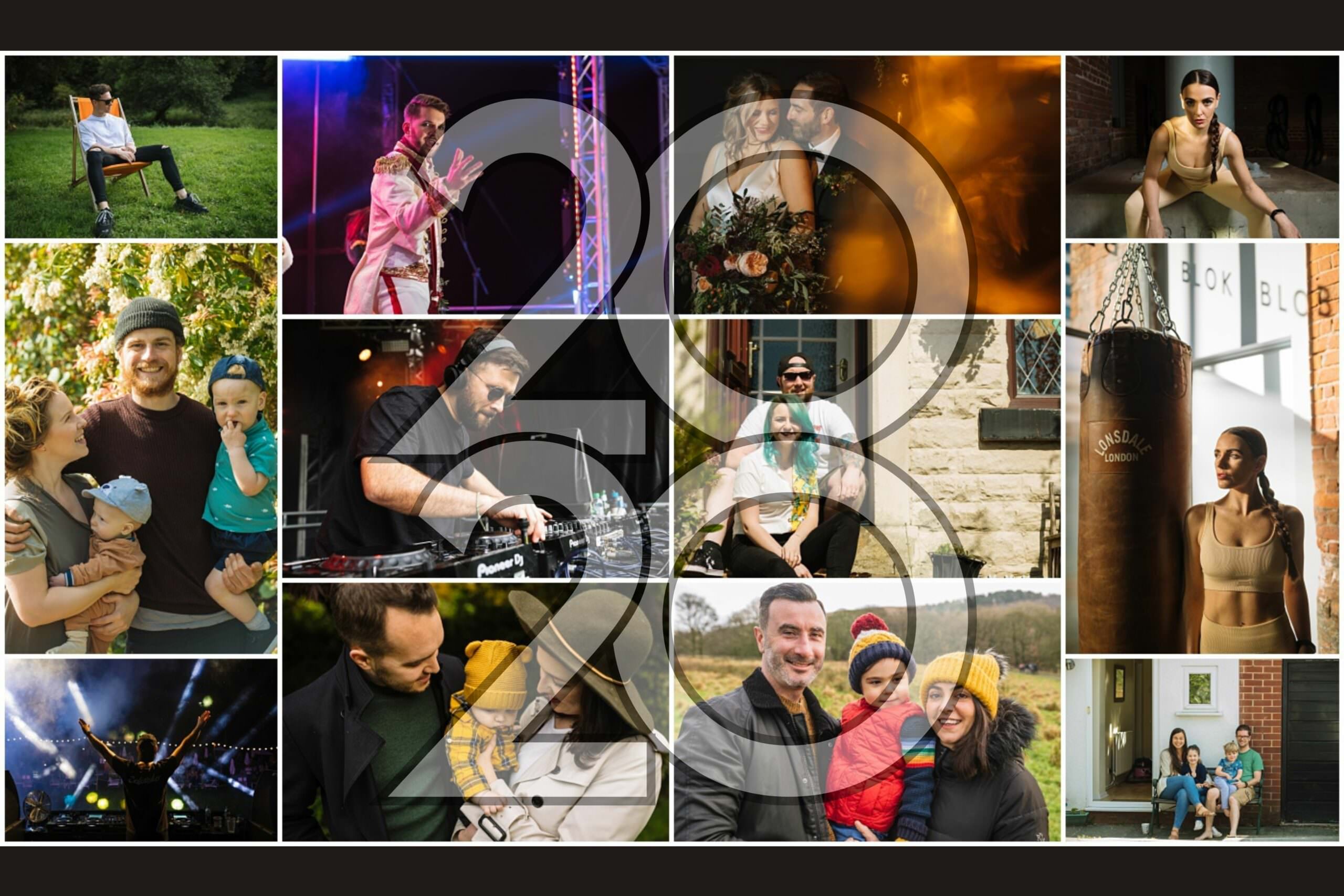 How little did we know that 2020 would become a year to look back on where nothing was as we expected. I wasn't even sure I wanted to do a round up because how the year had been and how things had changed so drastically.
I have seen many posts of leaving 2020 behind as a year to forget or the year that we will remember for all the wrong reasons and then it got me thinking, 2020 has personally for me had a lot of positives, which is where this round up takes us.
Normally my end of year round up celebrates all the amazing weddings I have photographed and all the brilliant couples I have worked alongside to capture their memories of the best day ever. At the start of the year, I was heading into 2020 ready to push myself and be the best photographer I could be with 30 weddings in the diary. All amazing couples with amazing plans.
As we all know 2020 was far from a normal year an that's where this round up now differs. Last year I had 2 weddings. One right before the pandemic started with Ben and Nina at the gorgeous Larkspur Lodge where Nina had even designed and made her own dress then one in September for Rebecca and Stewart who pulled out all the stops and brought their wedding forward and organised everything within a matter of days to work around the restrictions in place.
Moving over 25 weddings into 2021 and beyond meant that I had a lot of time. I have to say a massive thank you to all my amazing couples for working with me in assisting with moving their weddings.
2020 in general gave us a lot of time. At the start of the year having a three month lockdown gave me time with my little boy that I can cherish and know that I will never have again. Spending time at such a great age watching him grow and learn was incredible.
I have also been given some amazing opportunities throughout 2020 that without this year the way it was I doubt would ever have arisen from working with Maverick Models on test shoots, Sitcom Soldiers and Lucy Spraggan for behind the scenes on her music videos to Coming out of lockdown to a phone call asking if I could photograph the UKs first ever socially distanced festival at Gisburne Park Pop Up, taking me back to my roots of live music photography and led to me having the most incredible summer working working with some amazing artists, Joel Corry, Danny Howard, Maya Jane Coles, Solardo and Judge Jules just to name a few. As summer turned to winter, I worked Christmas markets and panto season too, which I never thought would happen.
2020 And Adapting My Business
2020 also saw me learn new skills and pivot my business into different aspects of photography taking on food shoots, product shoots from home, Portrait photography and going back to live music and family shoots with the addition of socially distanced doorstep portraits during lockdown. I also ran my first ever wedding photography workshop at The Wellbeing Farm.
All in all 2020 has been a rough ride for us all and I can understand why many people want to leave it behind but it is not one I want to forget in a hurry. In the short 2020 taught me resilience and flexibility. It taught me that saying yes to new and exciting opportunities will push you further. It also taught me that no matter what is going on in the world that time with family is precious and valuable.
2020 in a strange way I thank you, but now we must look to 2021. And with that I wish you all a 2021 that brings bigger and better things.
I have weddings in the diary and I am so excited to get back to them.
And with that I wish you all a 2021 that brings bigger and better things.
Please scroll through and take a look at my best moments of 2020. A smorgasbord, if you will, of photography.