what do you want to know?
One day, I'll have my own outdoor pizza oven. There WILL be pineapple.
I live in Greater Manchester with my beautiful wife, Laura, our son Reuben, and our stupidly noisy cat, Tiger. I love eating out in central Manchester – anything Mexican, classy/dirty burgers, pizza – and I'm always up for a box set or a great film.
We travel when we can – we were lucky enough to spend our honeymoon in Cuba, which is easily the most amazing place I've ever been to. 
Since Reuben arrived, we take our holidays in a different way – perhaps a little simpler, but it's great to explore places together, and see things the way he sees them.
We spend a lot of time down on the Isle Of Wight, visiting family. It's one of our favourite destinations, and I'd love to shoot a wedding there one day.
One place we'll always go back to is Almanjar's on Guardamar Beach, Alicante. It's a crazy-looking place, with incredible paella and chopitos, and gins as big as your head.
Live Music Photography
Oh, music too. Music's a big deal for me. When I was a little boy, our house was always full of music – my folks were vinyl collectors, just like me. My son Reuben is actually named after one of our favourite bands (according to me, anyway – Laura remembers it differently!)
I've played the drums since I was thirteen, and I was originally a live music photographer, before I realised how much I enjoyed taking pictures of people in love. I still work in live events and concert photography, if the event's right.
Live music photography taught me a lot about technique, particularly shooting in dark and tricky situations. But whether you're shooting a church wedding or Alkaline Trio on the main stage, the common ingredient is emotion.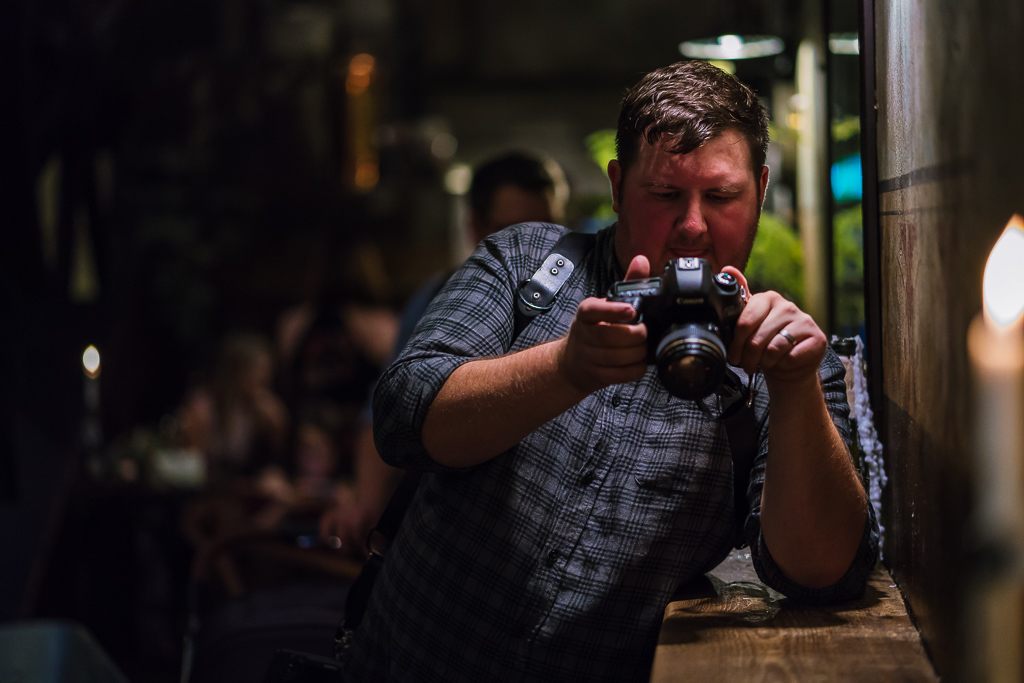 Developing my wedding photography style
I just want to be the best photographer I can be – and one that's affordable for the majority of people, too. I love strong composition, using symmetry and leading lines to frame your wedding portraits and formals.
I spent a long time learning from the best wedding photographers. I watched them work, and saw the images that came from it. I learned how to be involved in a wedding – but not too involved.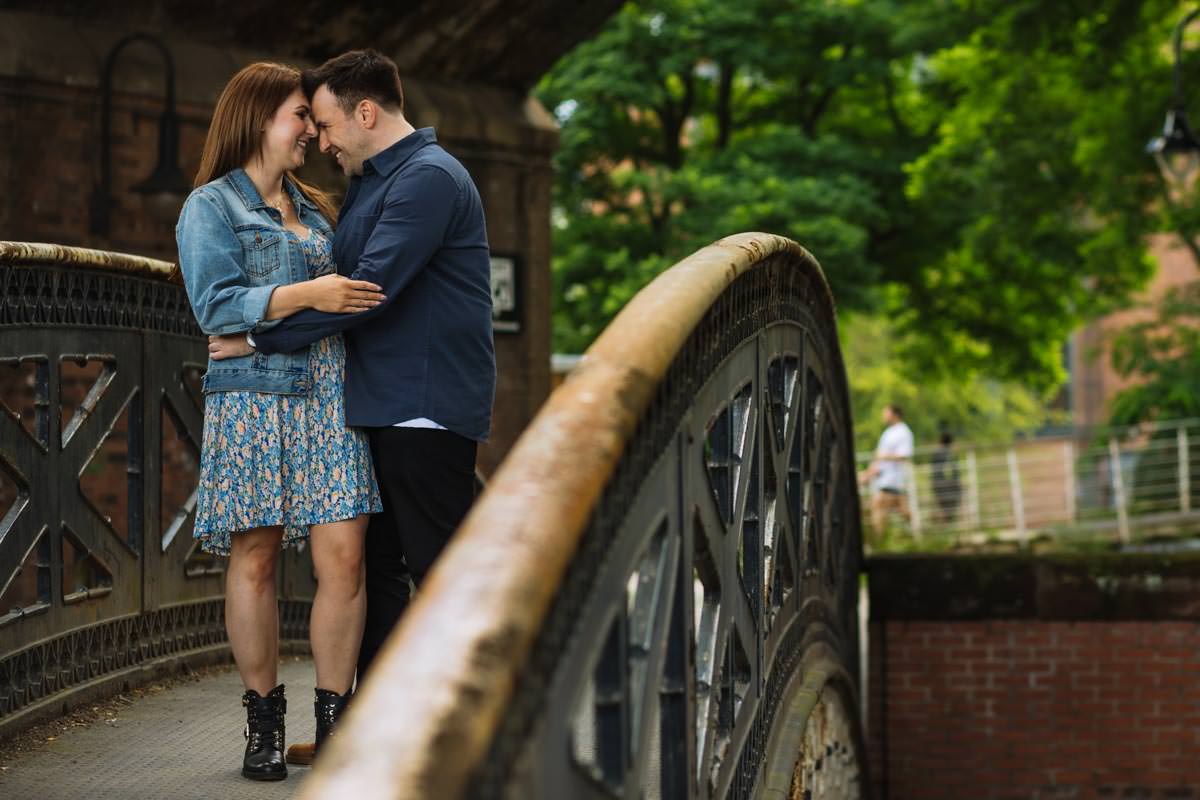 Mentoring and tuiton
Learning from these experts, I was always amazed at how they seemed to know exactly when something good was going to happen. And when it did, they were always in the right place, at the perfect angle.
It seemed like magic, but soon their skills became my skills. Now I'm proud to be the one teaching those skills.
Couples portraits without the fuss
For your portraits, these normally take an hour in total, but I'll spread that hour across the day, so you don't miss that quality time with each other and your guests. You get a different light and feel to each set of images too. The evening portraits allow me to use more creative lighting techniques like off-camera flash, so we can really capture a little bit of magic for your signature portrait.