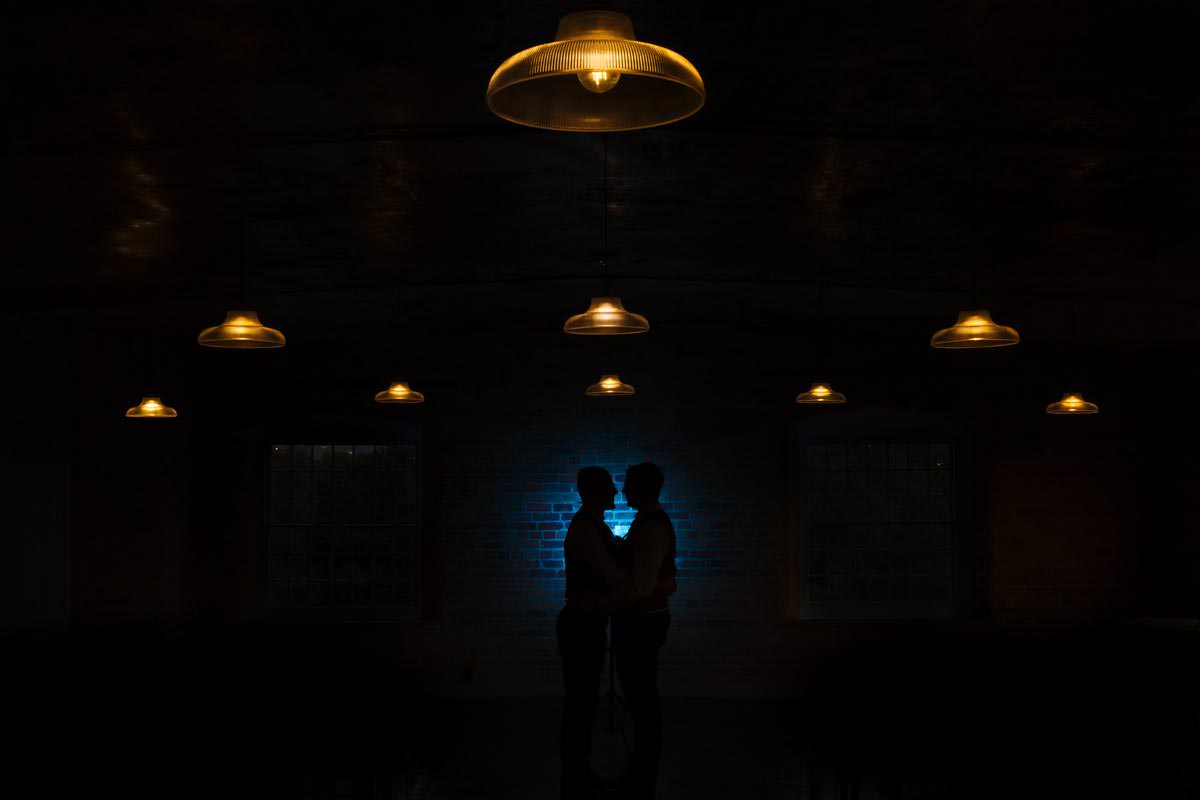 I'm an award winning photographer. But what matters most is what my couples have to say…
Caz and Scott
Nik was all kinds of cool and amazing! We instantly thought YESSSS the minute we met him and knew he was OUR GUY!
He was soooo easy to speak to and made us both feel relaxed and excited for the big day! I love taking pics and being in front of the camera. However, Scott, like most men, would rather stick pins in his eyes (ha!) but Nik reassured Scott so brilliantly and made him feel instantly relaxed.
Nik worked his socks off and didn't stop all day and night! When did that man eat or drink?
He reassured me so many times throughout the day when I felt a little nervous and unsure if I could work it like the rock 'n roll bride I wanted to be in front of the camera. HE WAS AWESOME!!
I LOVE LOVE LOVED receiving three sneaky official pics the very next morning – it was just the nicest surprise to wake up to after the most amazing day!
Stef and Lou
"Nik was nothing but perfect, so easy to get along with, 110% effort always. Loved our pre-wedding shoot too, it was a fab day. I feel we've made a new friend in our wedding photographer. He helped us create some beautiful photos, really capturing our love for one another! Taking the time to get to know us and understand what we really wanted from our photos. He's really gone above and beyond our expectations! Could not have wished for anything more.
I saw 1 photograph and knew instantly Nik had to be my photographer!"
Chris and Vicky
Let us start by simply saying Nik was AMAZING!
I met Nik and had a really good chat, Nik was just so personable and put me at ease right away. Chris and I then went to meet Nik. We both got on with Nik so well, he really did feel like a friend we had known for ages. We booked and then covid hit! Nik kept in contact with us throughout and was always there to answer any questions we had.We had a pre-wedding shoot with Nik when things relaxed – this was brilliant, it got us used to having our photos taken and meant we could get to know Nik even better… plus we got some pretty amazing photos from it.
Nik moved our date no problem for us and we were so glad he was available, in fact, we wouldn't have gone with a date where he wasn't available… we had to have him at our wedding. On the day Nik turned up on time and had another photographer with him who was looking to get some experience (he did ask first!) they were both so professional and just fitted in perfectly.
A lot of our guests who had any interaction with Nik commented on what a top guy he is and couldn't believe how many photos he was taking. Nik had managed to do a little bit of editing on a few photos which he sent to us before he left, this was amazing that we had some photos before the day was even over, and believe me they were good! We couldn't have picked a better person to photograph our wedding. Professional, friendly and just an awesome person – thank you so much Nik!
Lee and Roisin
Many photographers we had seen had heavily edited or filtered looks to their work. We loved that Niks work was true to the couples he shot and that he was so energetic and enthusiastic about his work.. On the day Nik was imaginative and we came up with some fab shots together. Nik is an all-round buzz to work with and we loved every minute of him on our special day."
Wedding Industry Awards
In the past few years I have been increasingly recognised as one of the top wedding photographers in the country, placing as a regional finalist for The North West in The Wedding Industry Awards 2018 and 2019.
I have received awards from Wedisson for Creativity and Best Wedding Photography worldwide. I also had a wedding image selected as 'Best Of The Year' by Bridebook placing me in the top 40 of their wedding photographs for 2017, which was featured in the Evening Standard.