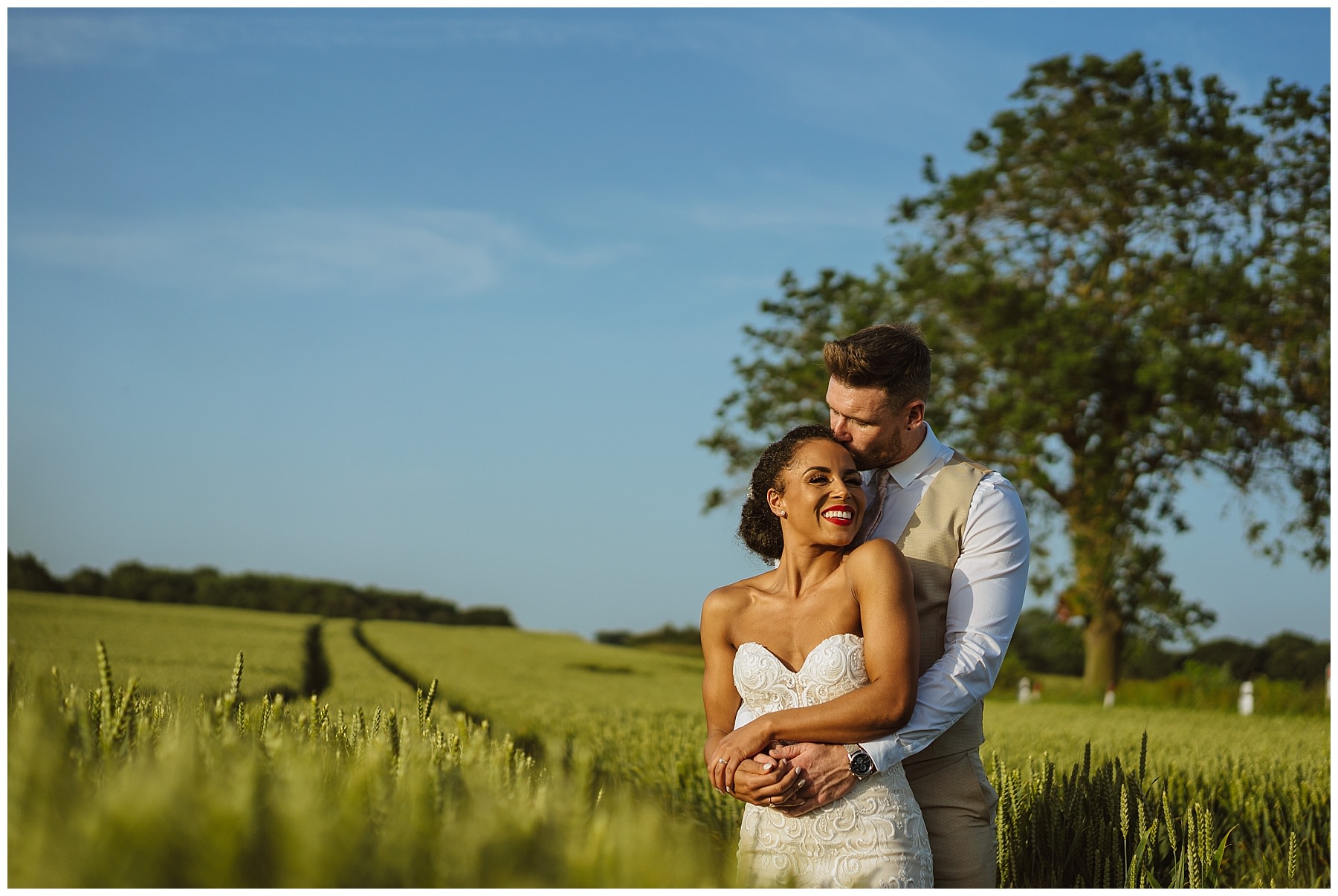 Meet Jessica and Liam. They met when Jessica was dancing in the West End. Spotting her on stage Liam was instantly smitten. He snuck backstage, got her number, took her on a date and the rest is history!
With a relationship story like that I knew this wedding was going to be a good 'un!
Set in acres of Nottinghamshire countryside Swancar Farm Country House is one of my favourite wedding venues I've been to this year. I love visiting new locations and venues, it's crazy where this job takes me, and I'd been looking forward to spending the day at Swancar since Jessica and Liam had booked me.
Whenever I think back to Jessica and Liam's day the one word that springs to mind is 'emotional'! From the bridesmaids' tears when they saw Jessica in her dress to the beautiful, intimate ceremony with personalised vows and the speeches. Oh, the speeches! I don't think there was a dry eye in the house throughout them all. It was a wonderful moment to be a part of.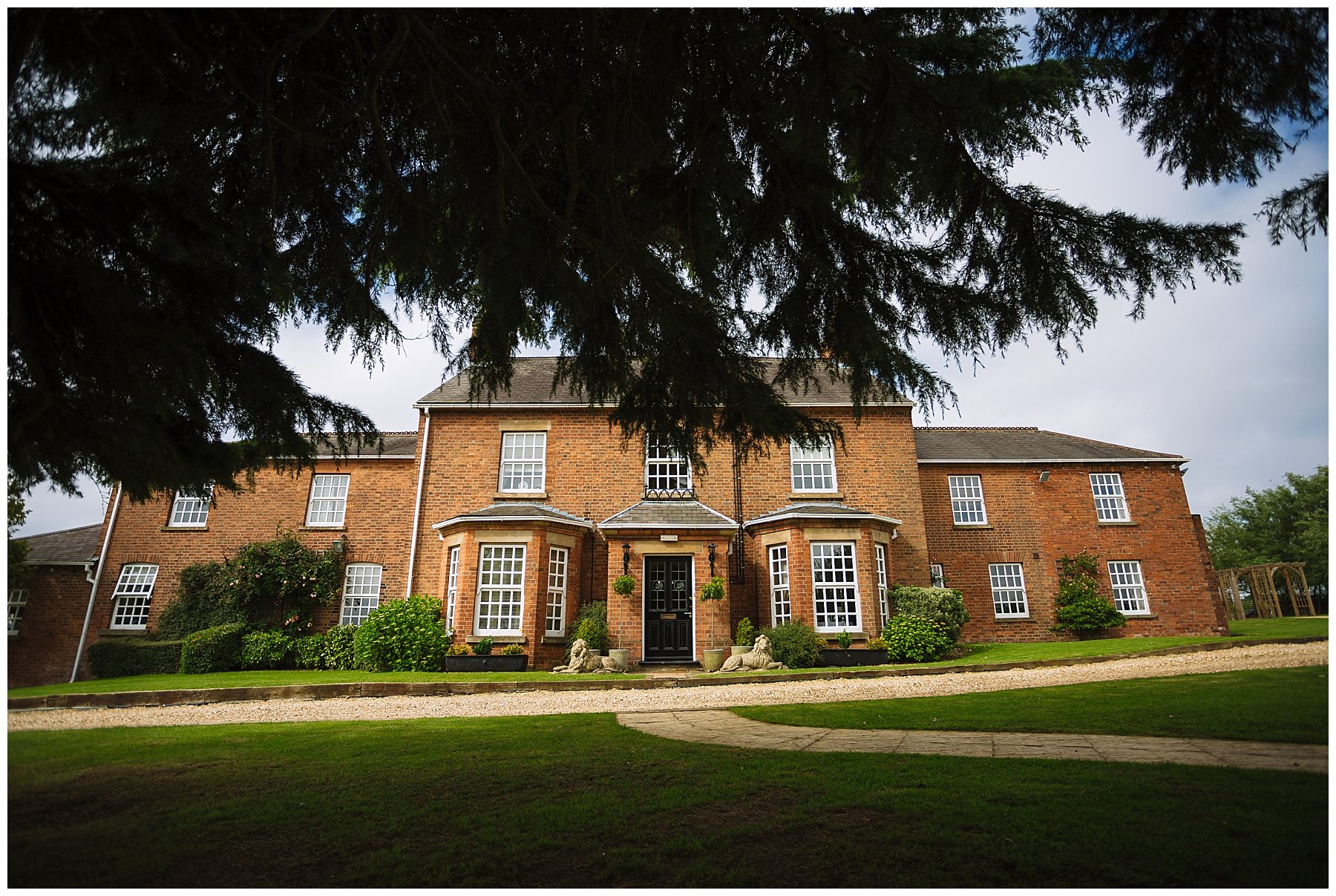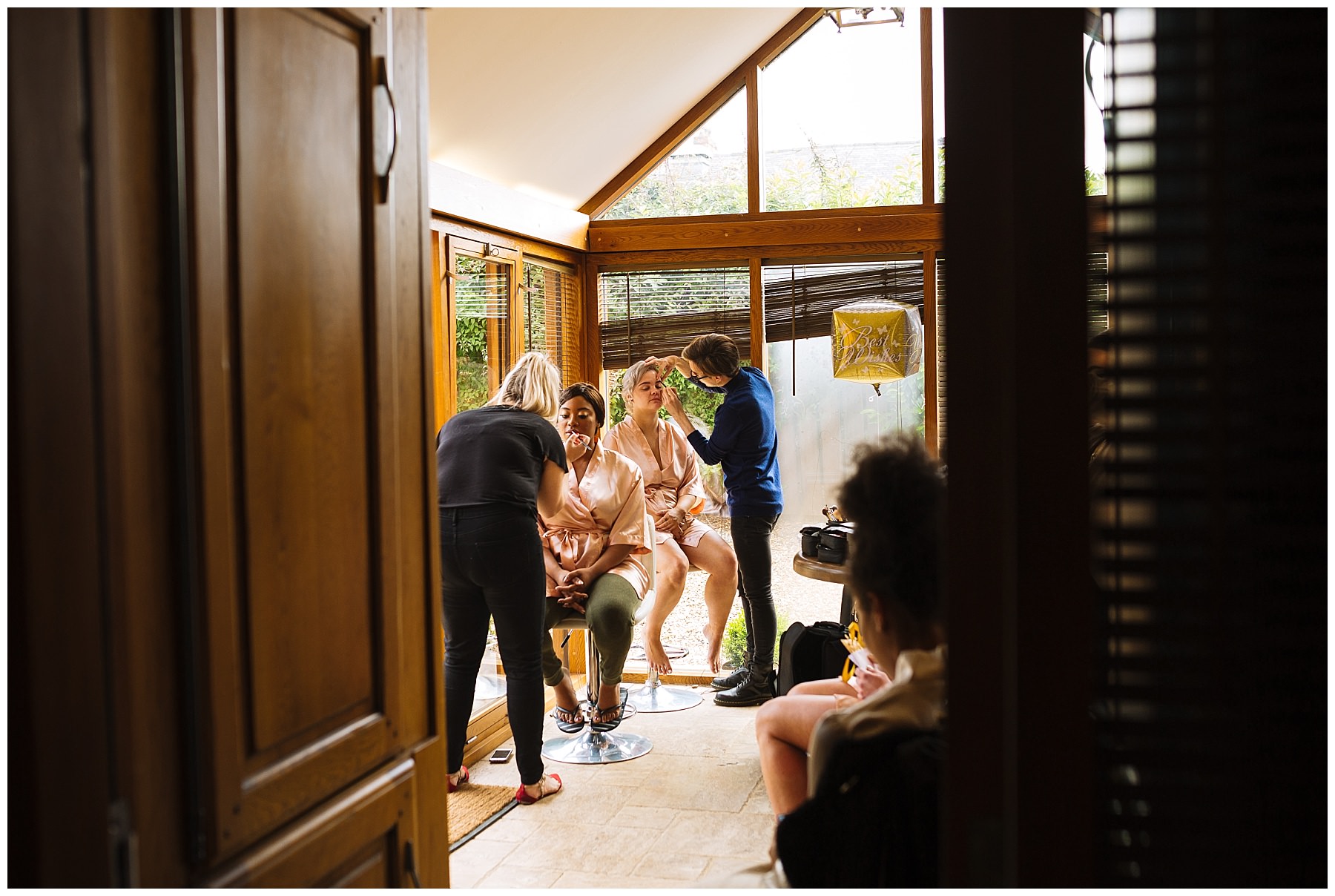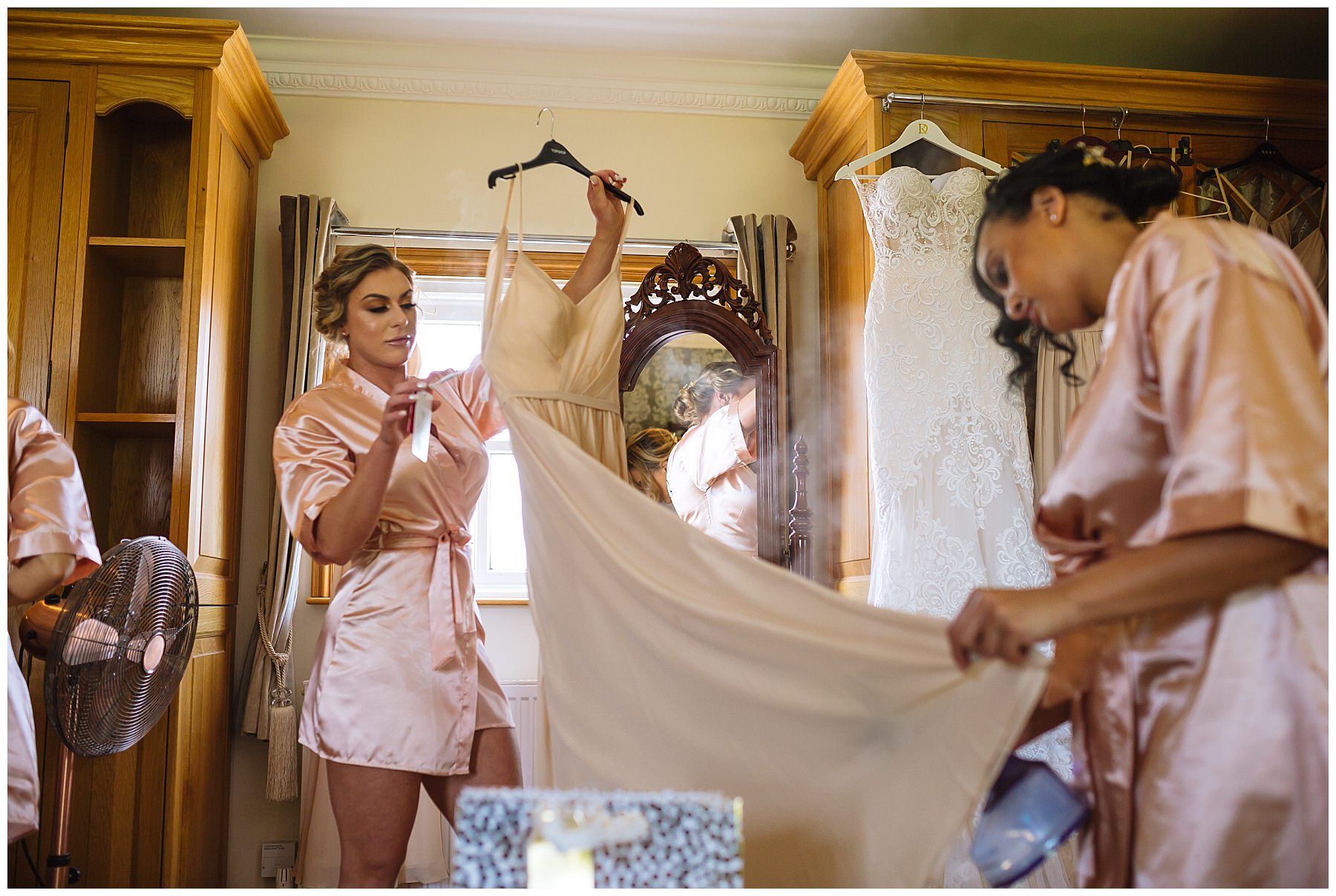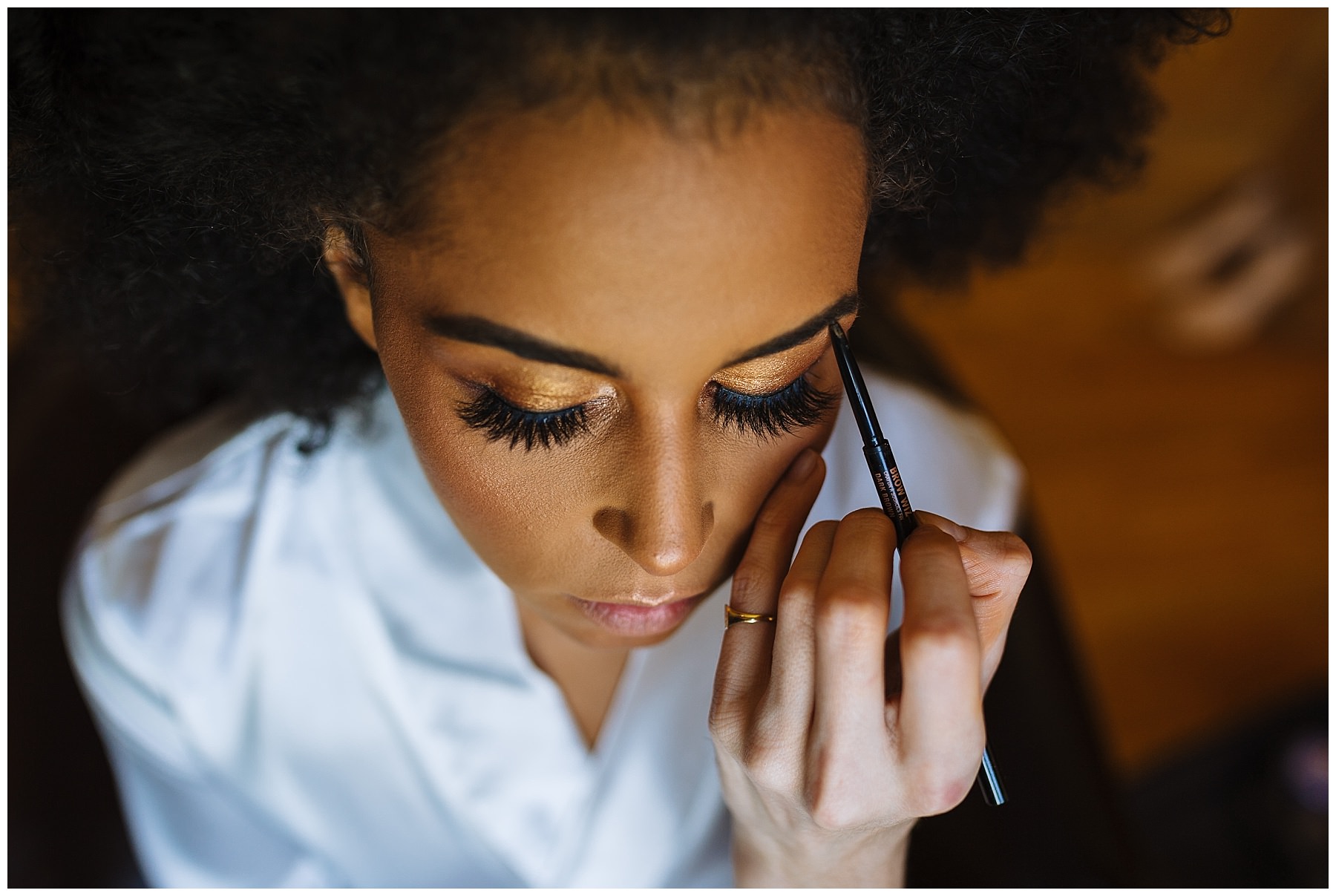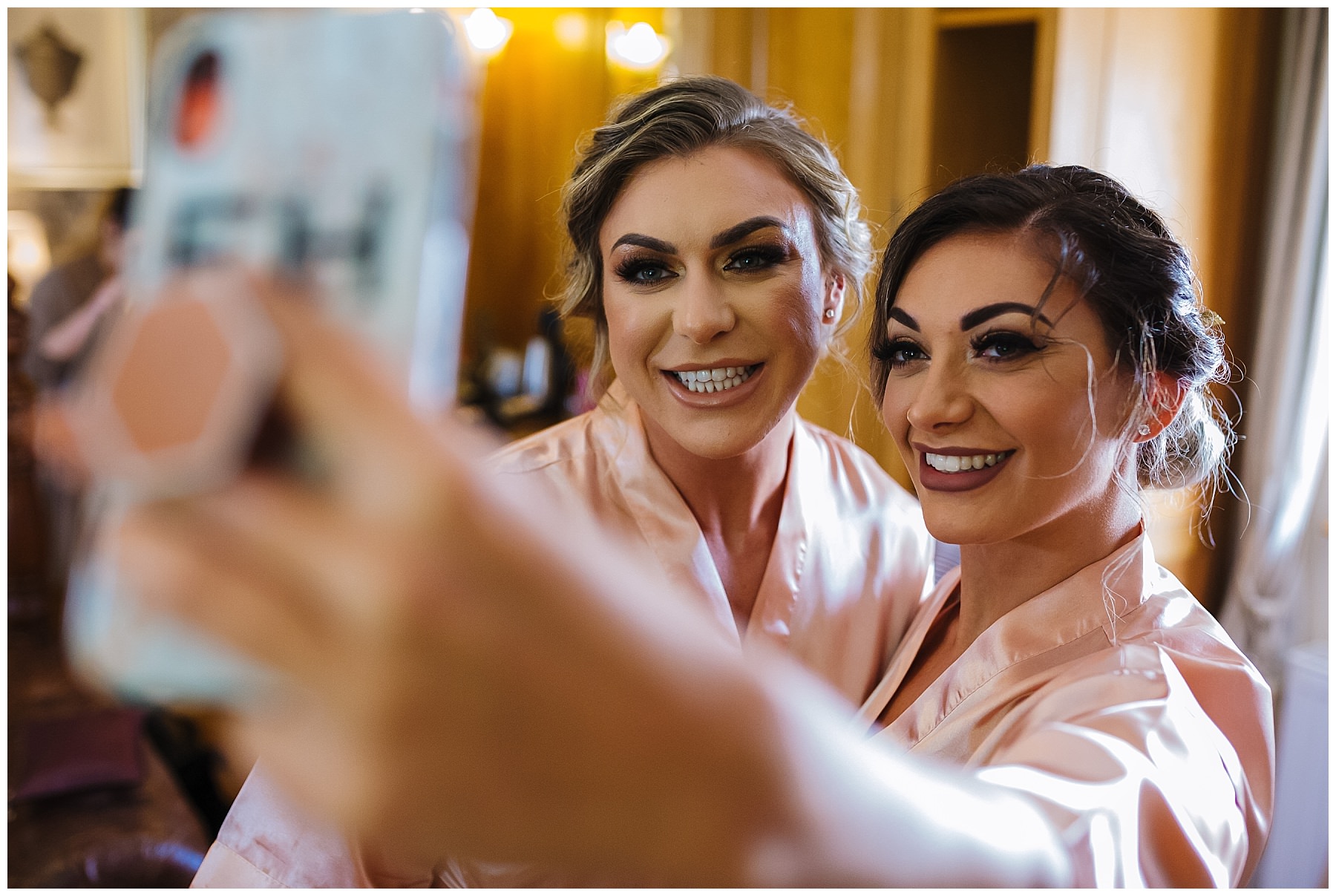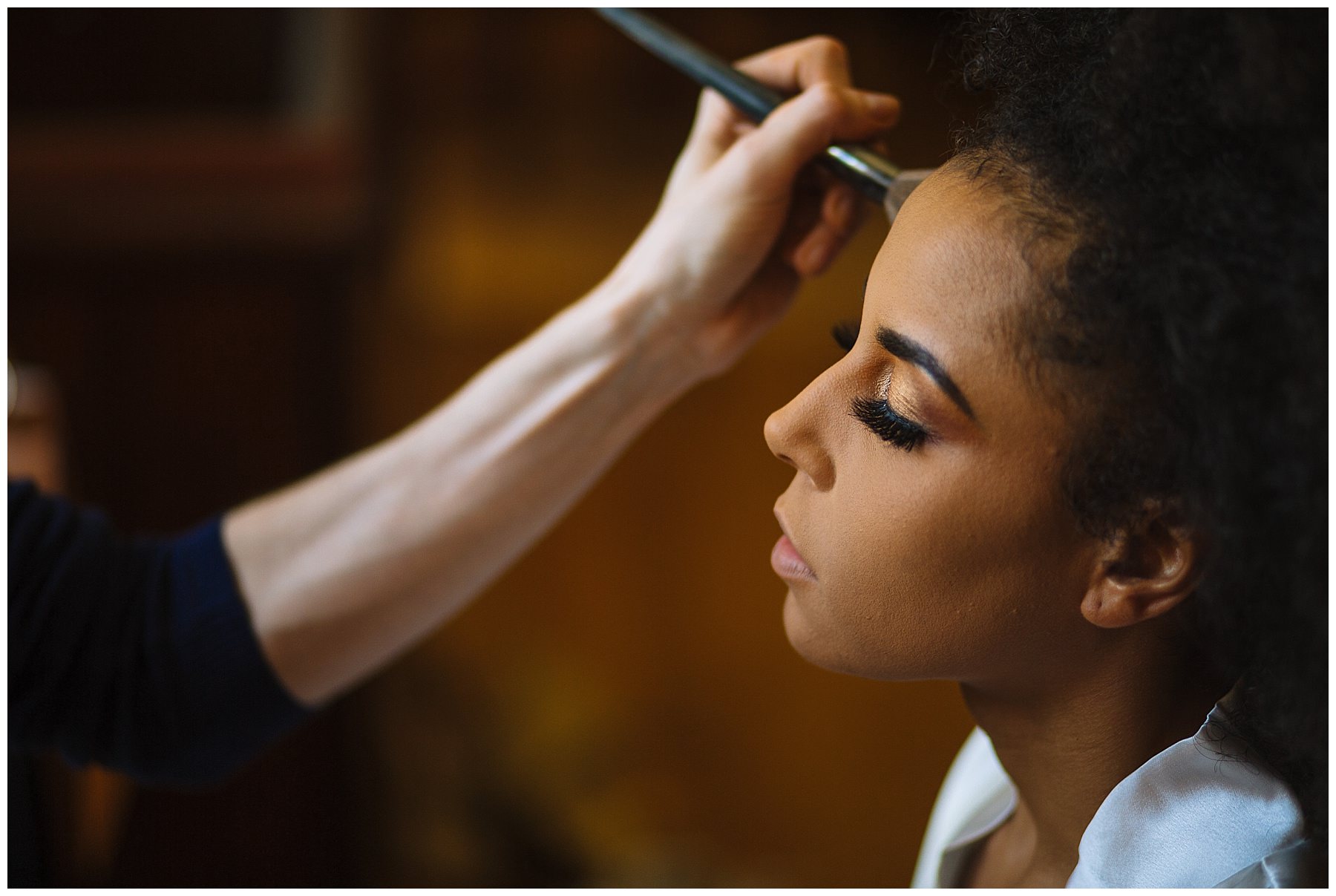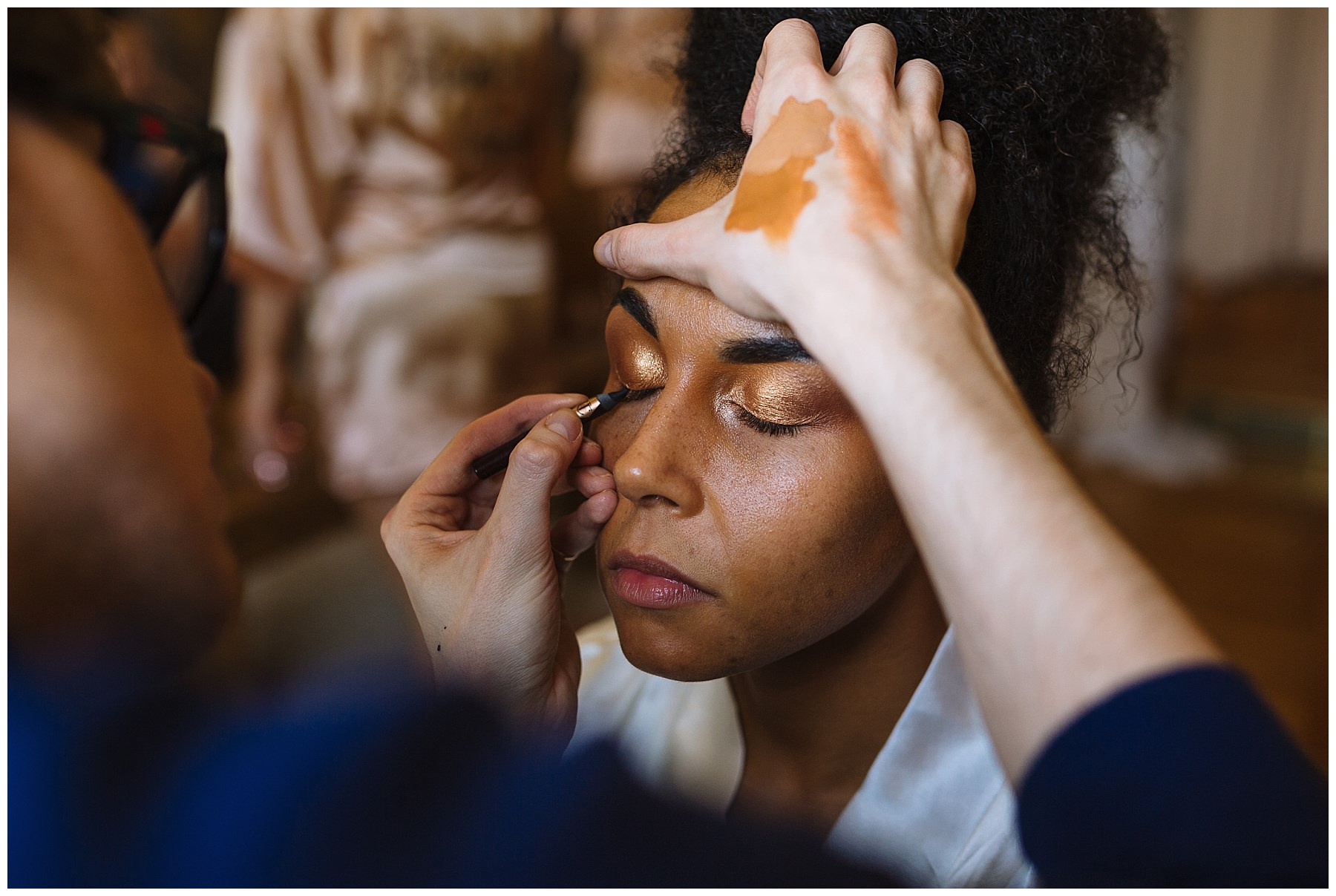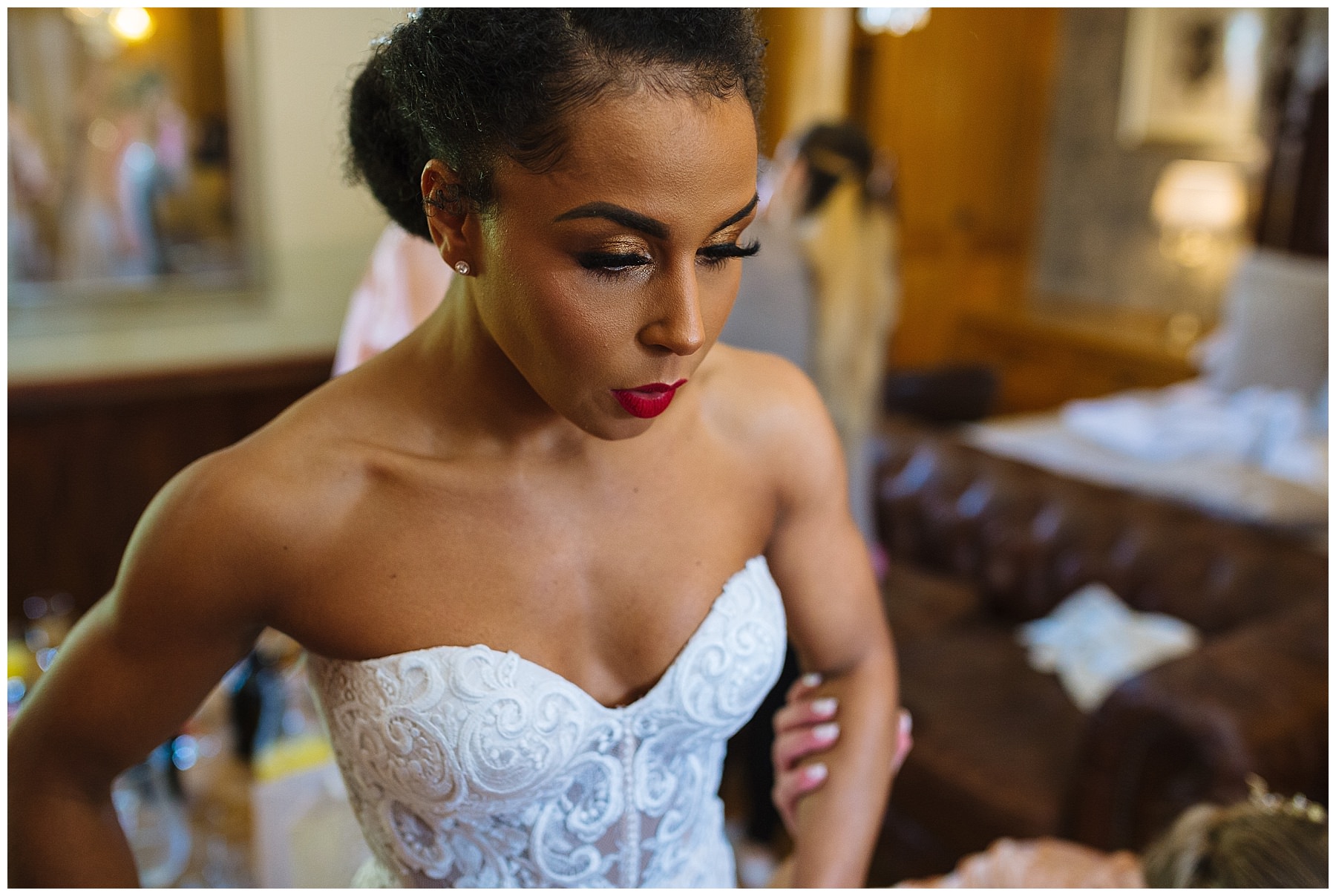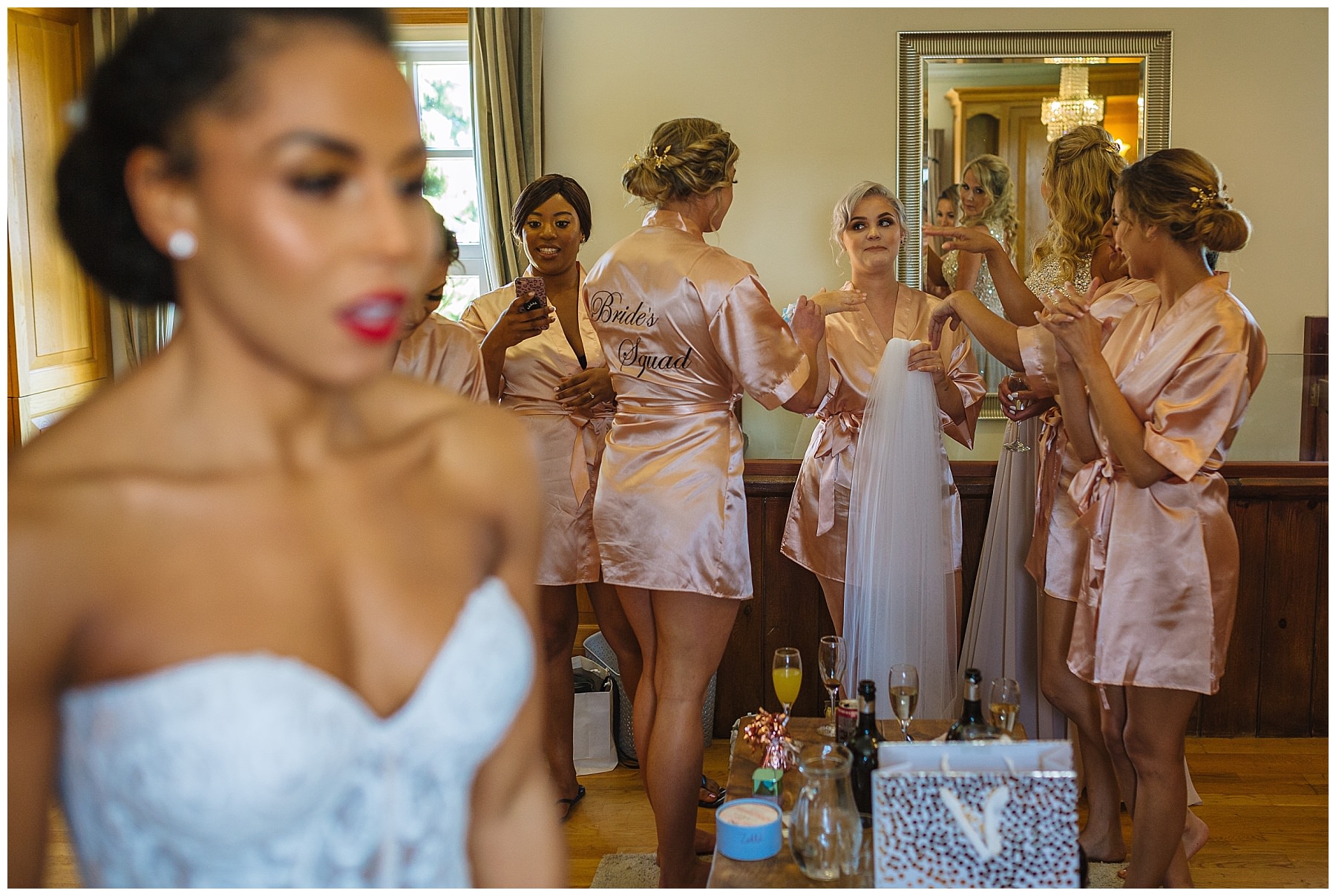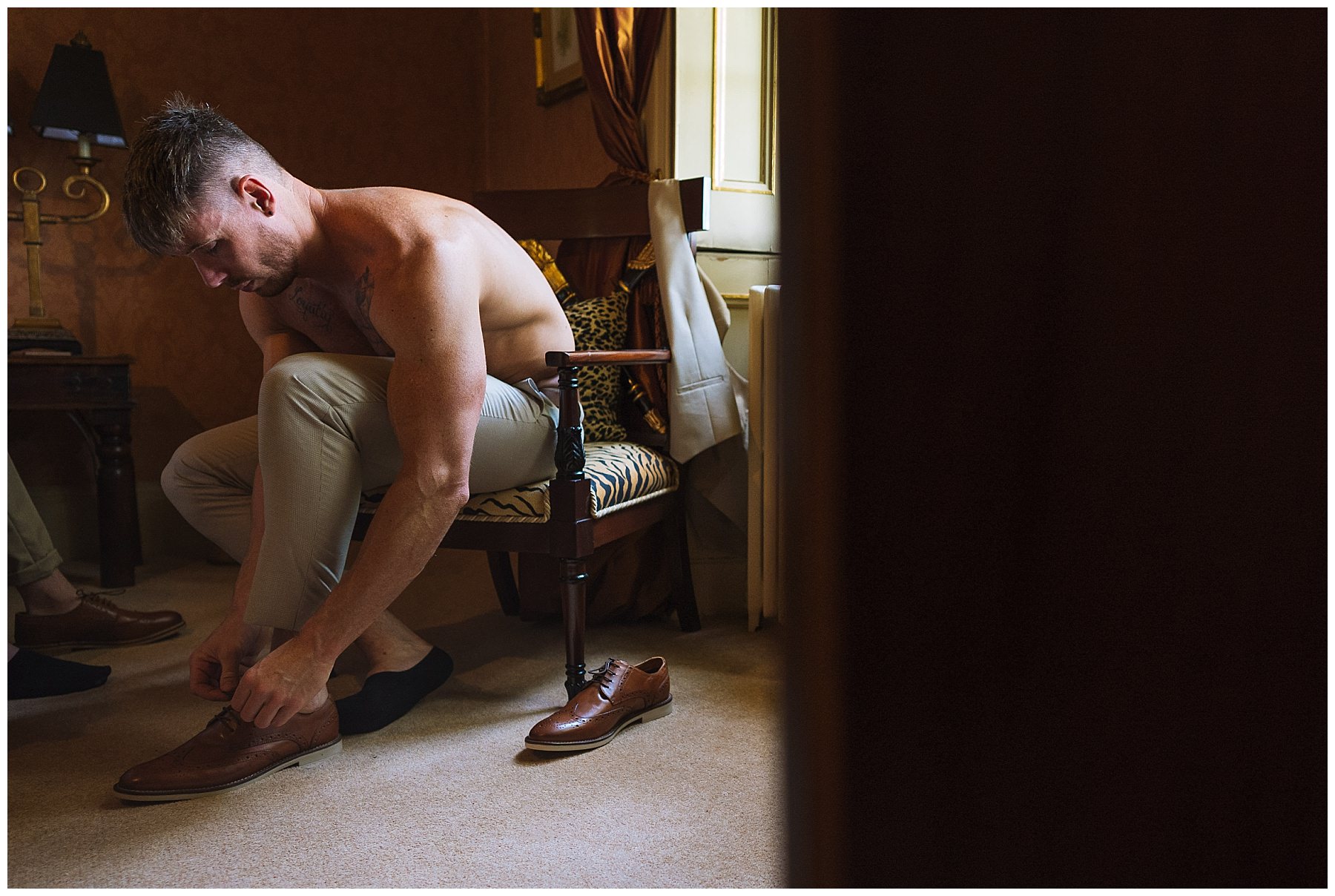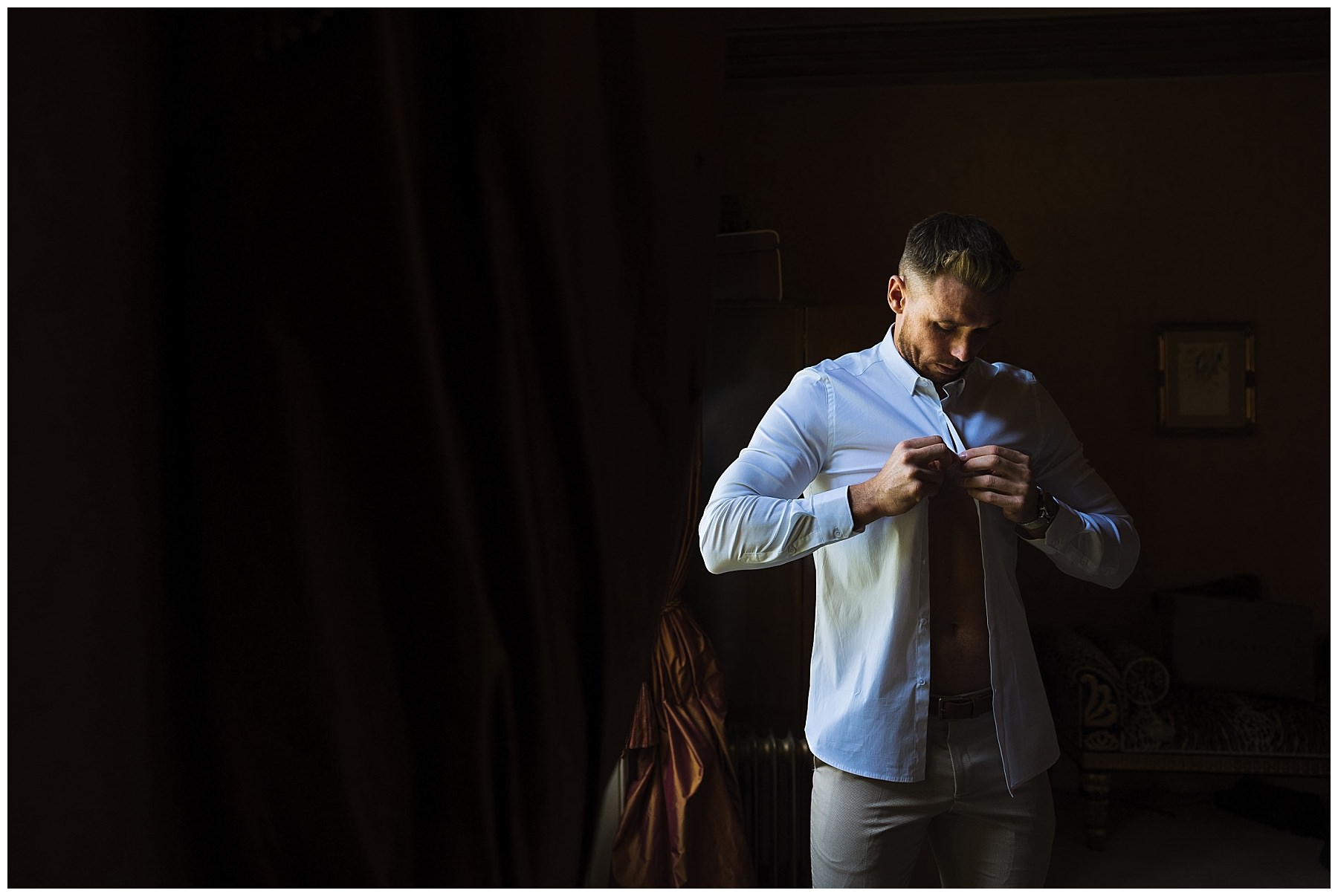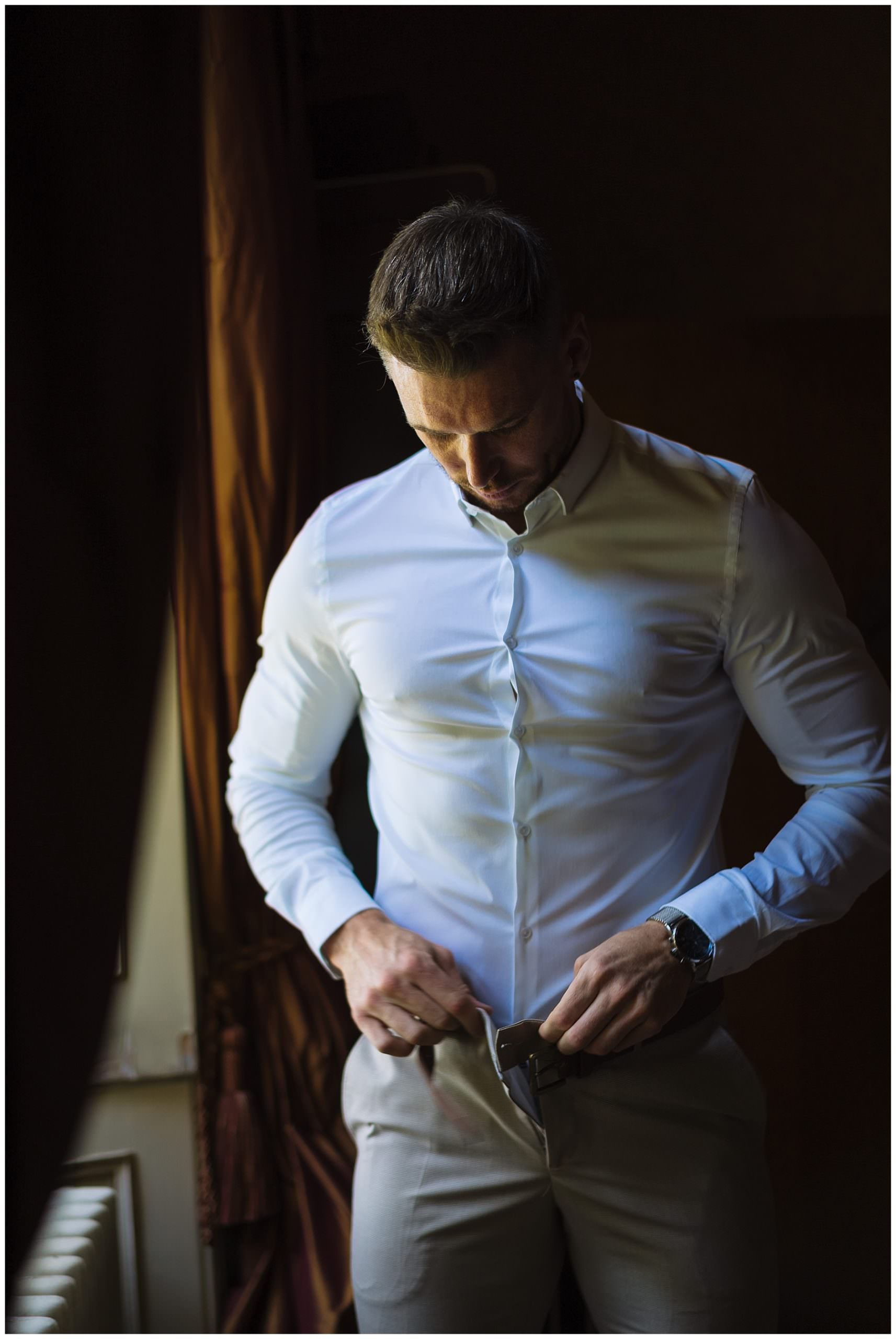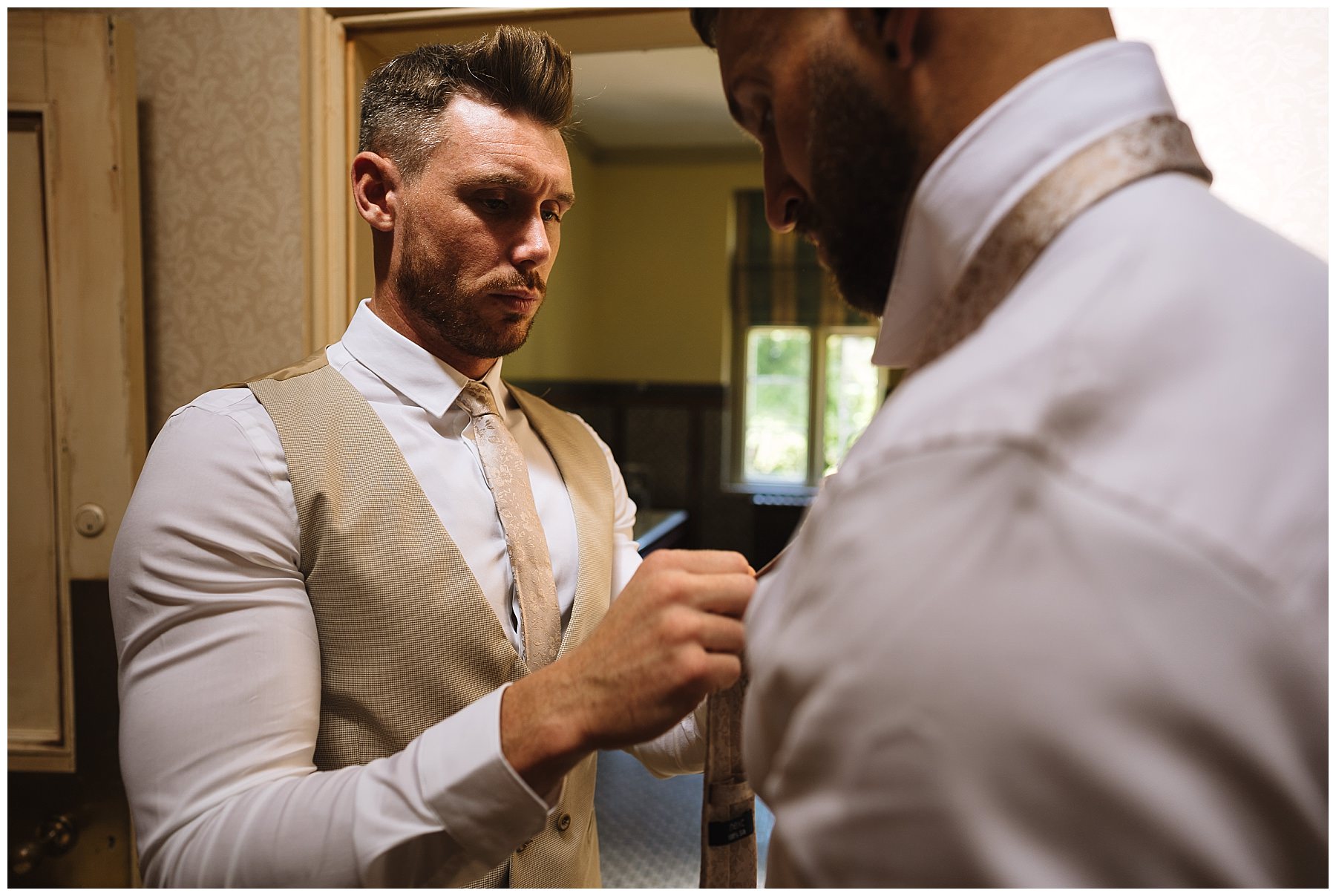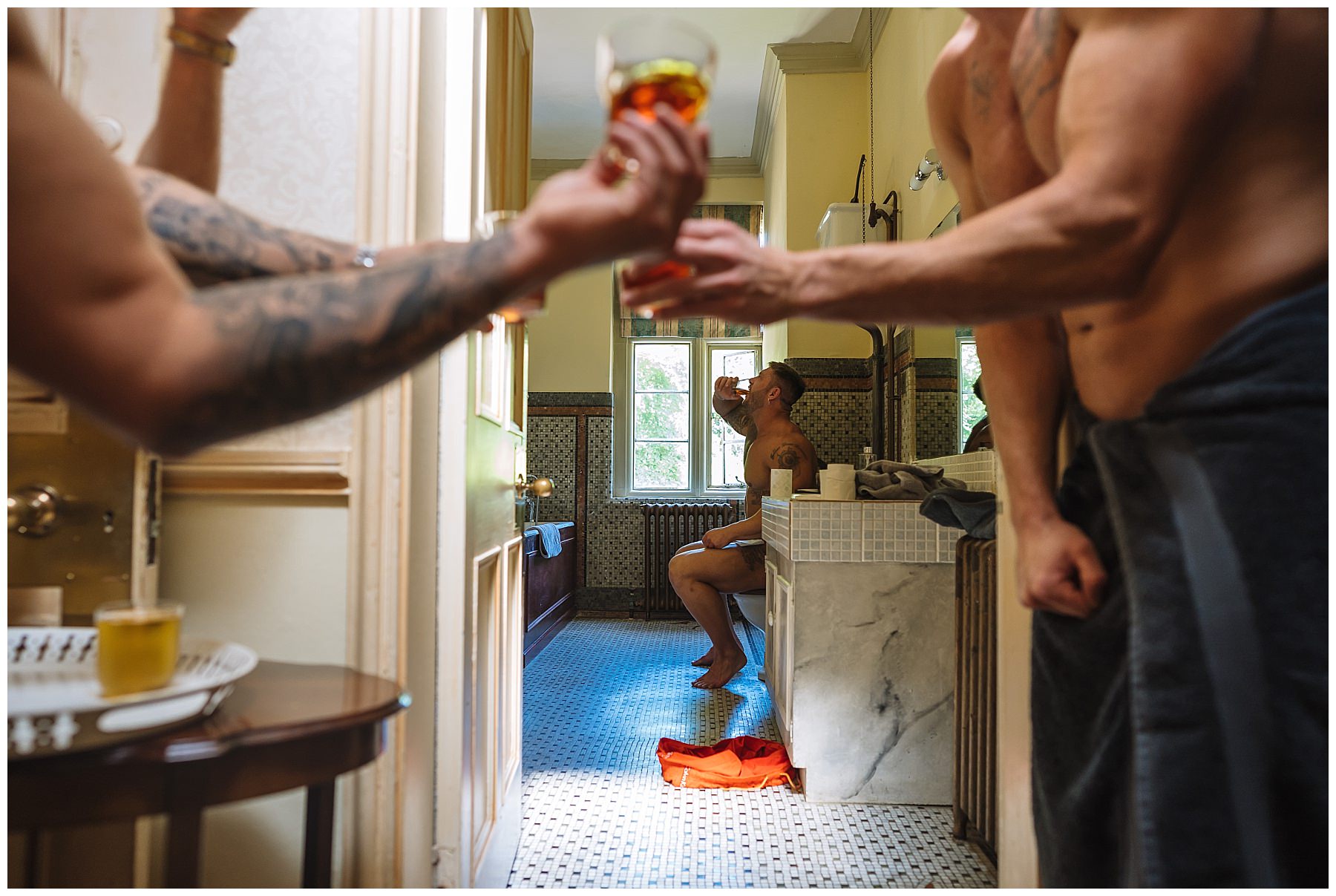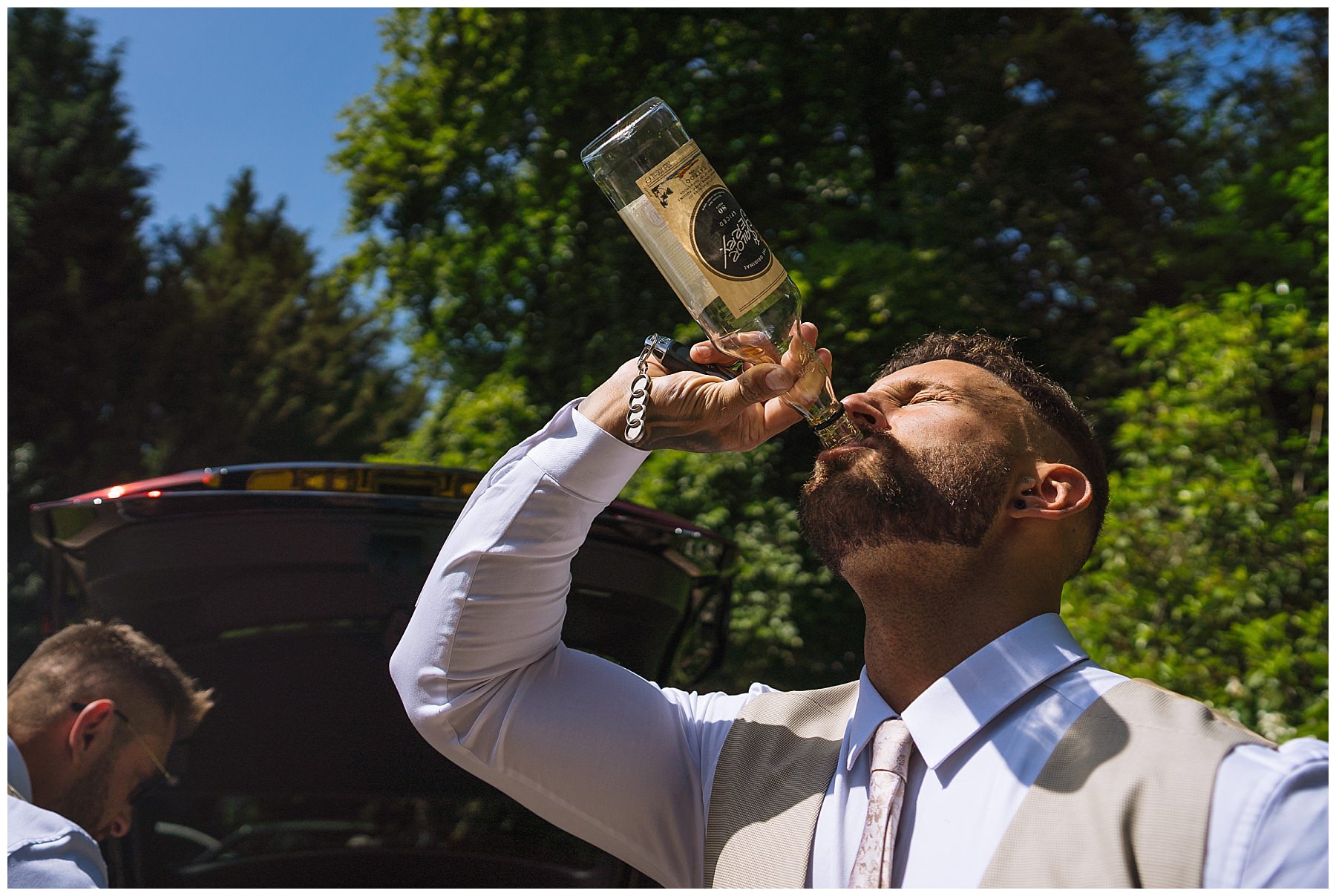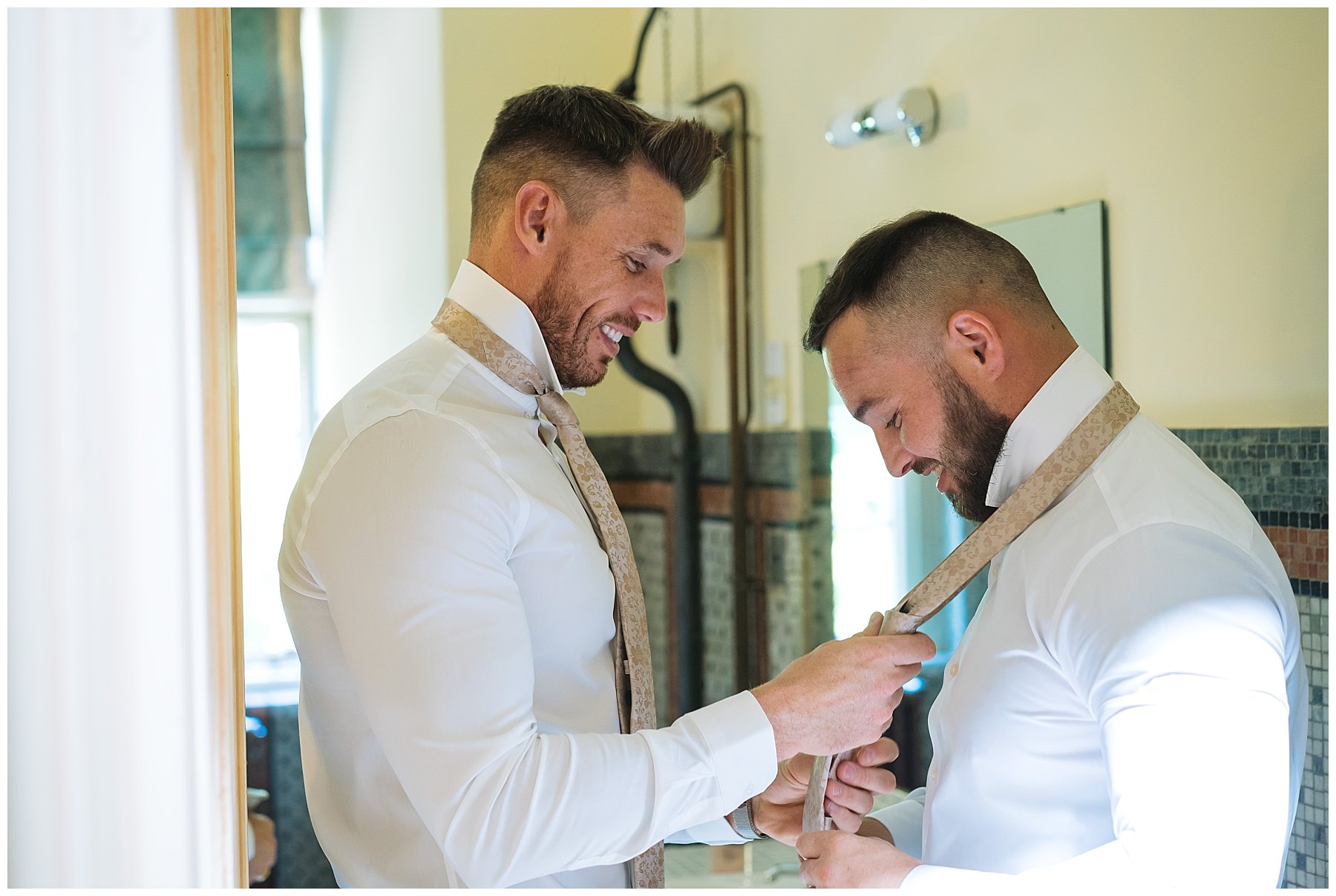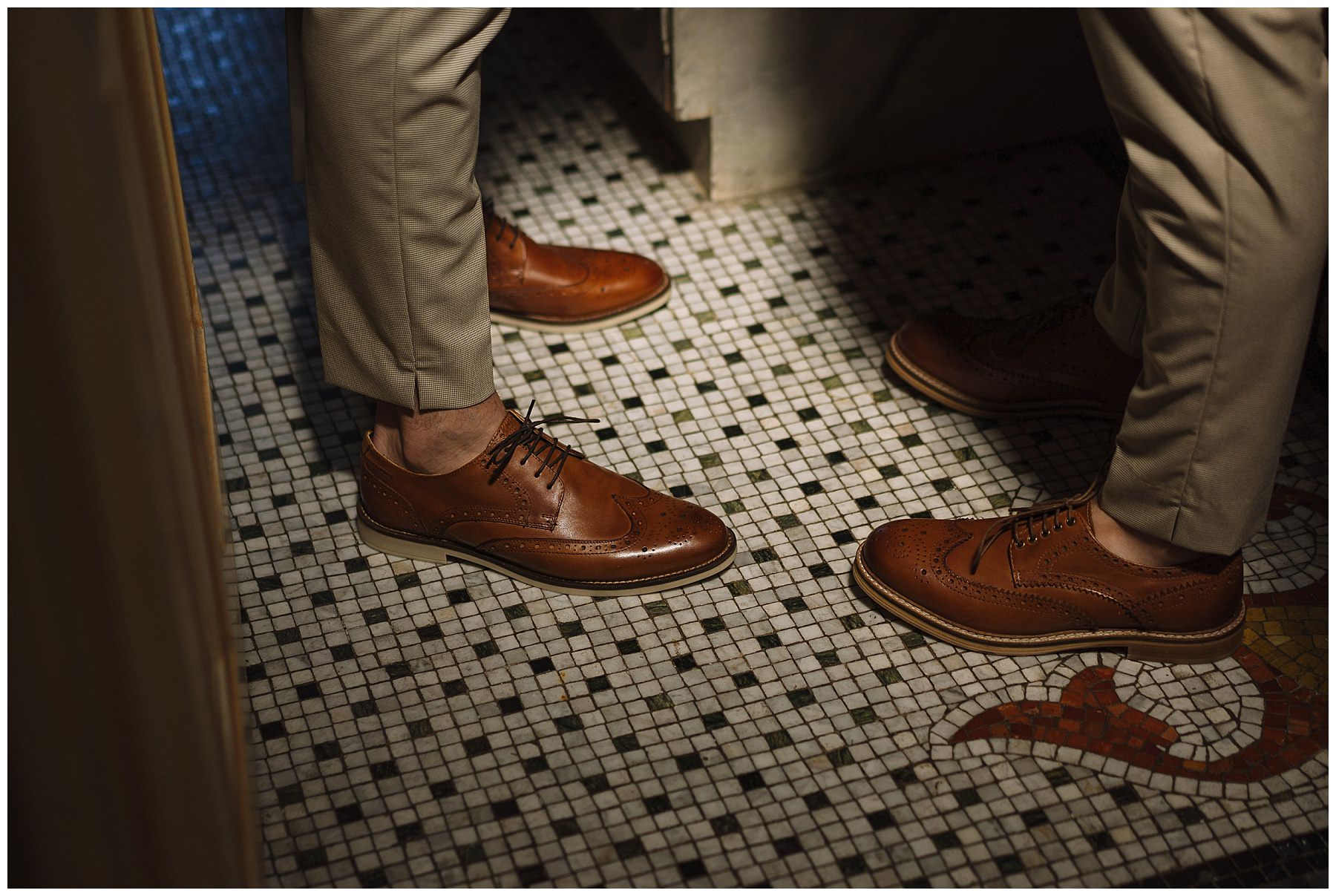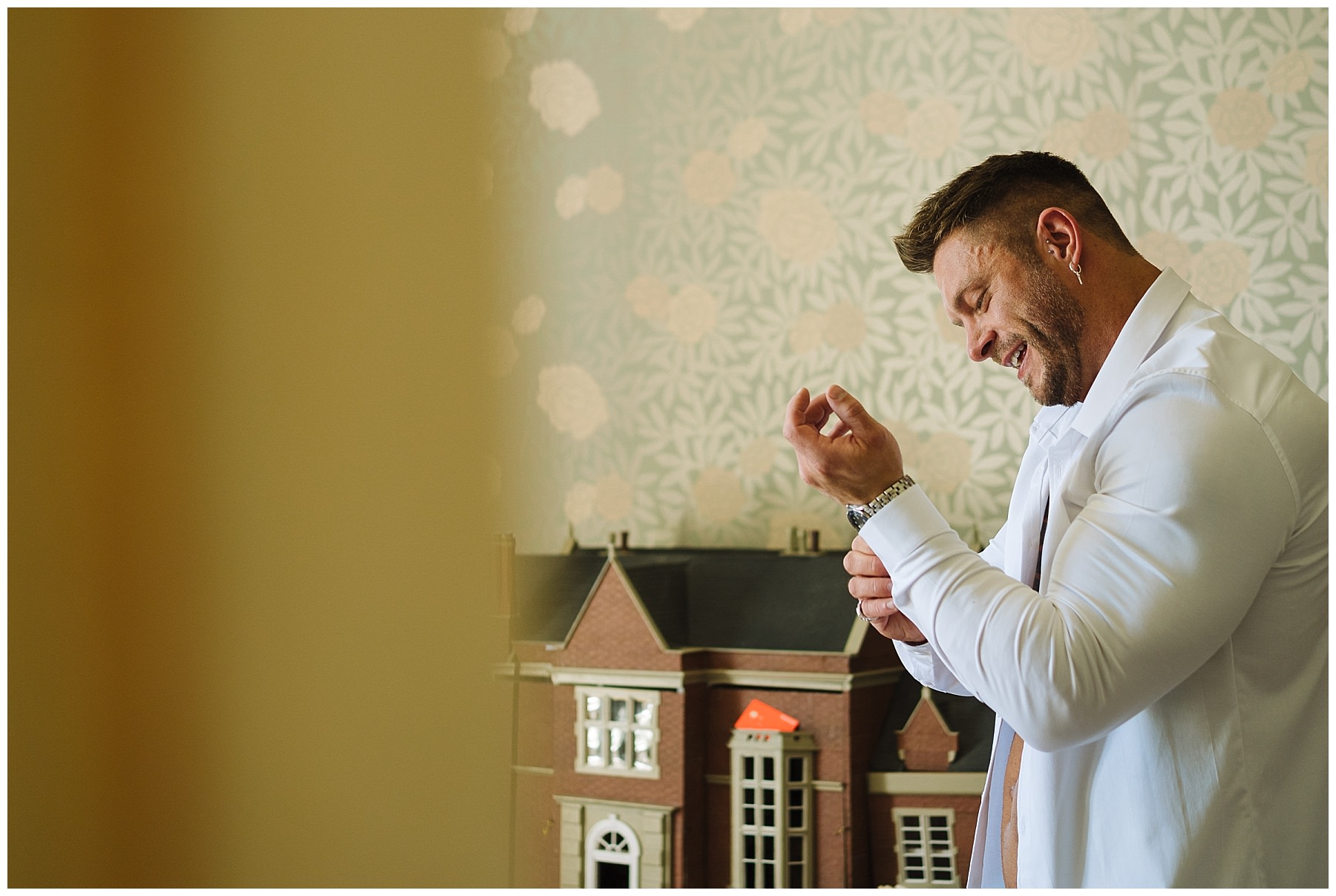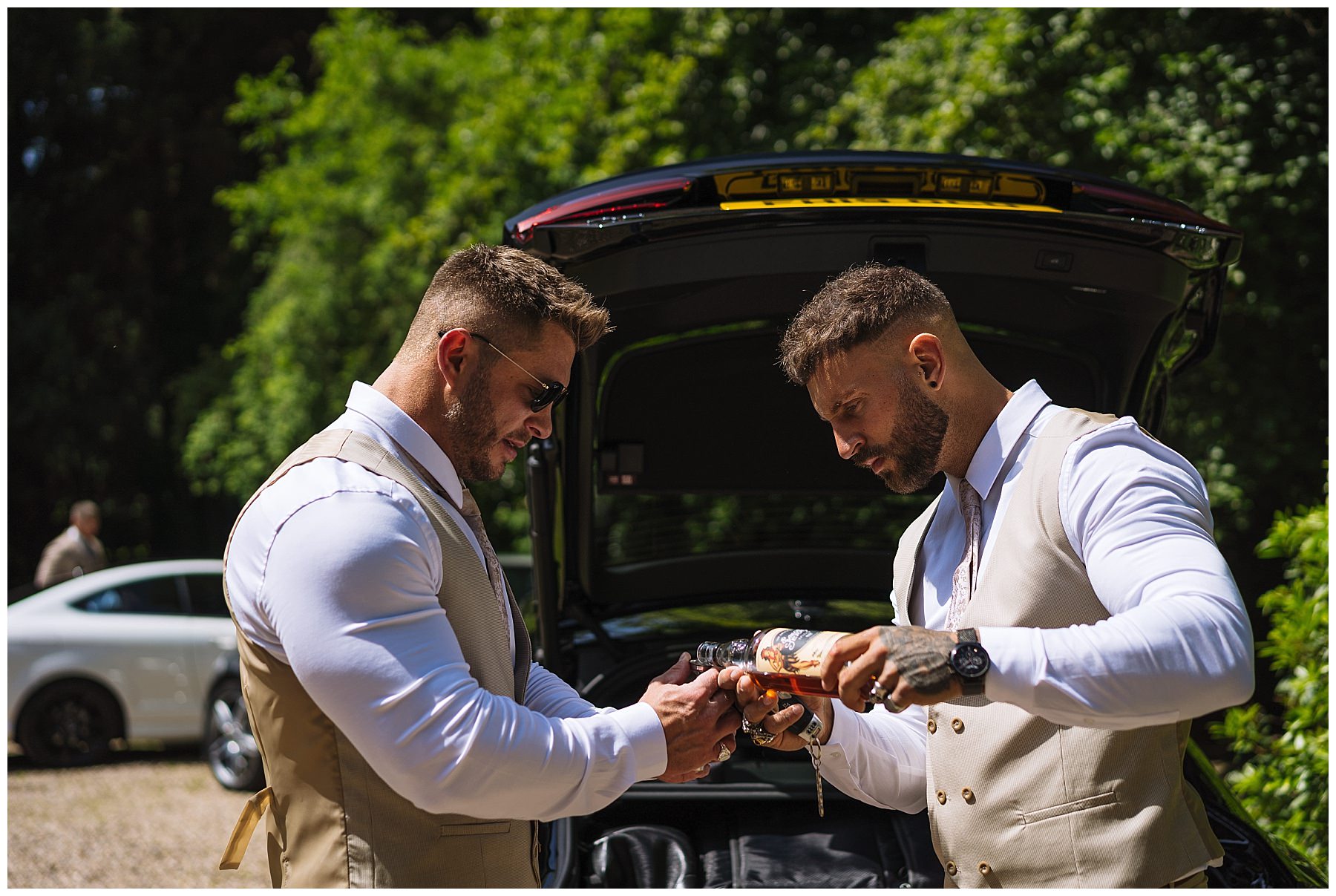 All the details
Although I'm primarily a creative and documentary photographer I love photographing all the personal touches a couple brings to their day.
Jessica's dress was a work of art. She'd worked with the designer, Riki Dalal, to make it as unique as possible and the end result was amazing. She looked absolutely stunning and Liam couldn't take his eyes off her! During the planning process she'd won a competition to travel to Israel to meet the designer which sounds like an incredible experience.
Determined not to be outdone Liam and his boys all looked great in their suits. The lads had opted for waistcoats rather than jackets which kept them nice and cool in the sunshine.
Jessica loves roses so had chosen to decorate the venue with them. The red looked brilliant against their champagne theme.
Wedding photographer at Swancar Farm
I loved exploring the grounds around Swancar with Liam and Jessica. We made the most of the light evening and found a cornfield for some artistic portraits. These guys looked so cool posing in the fields!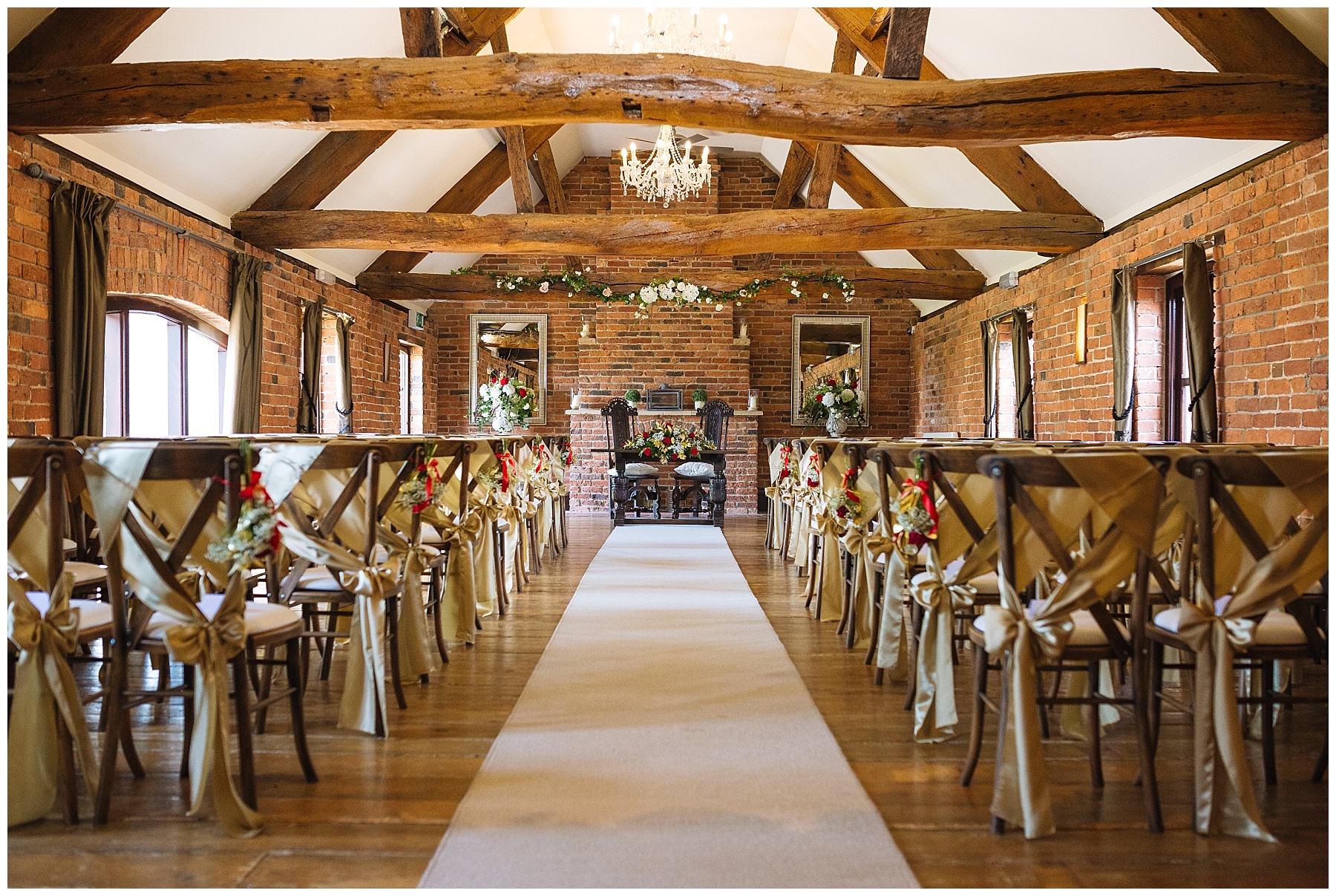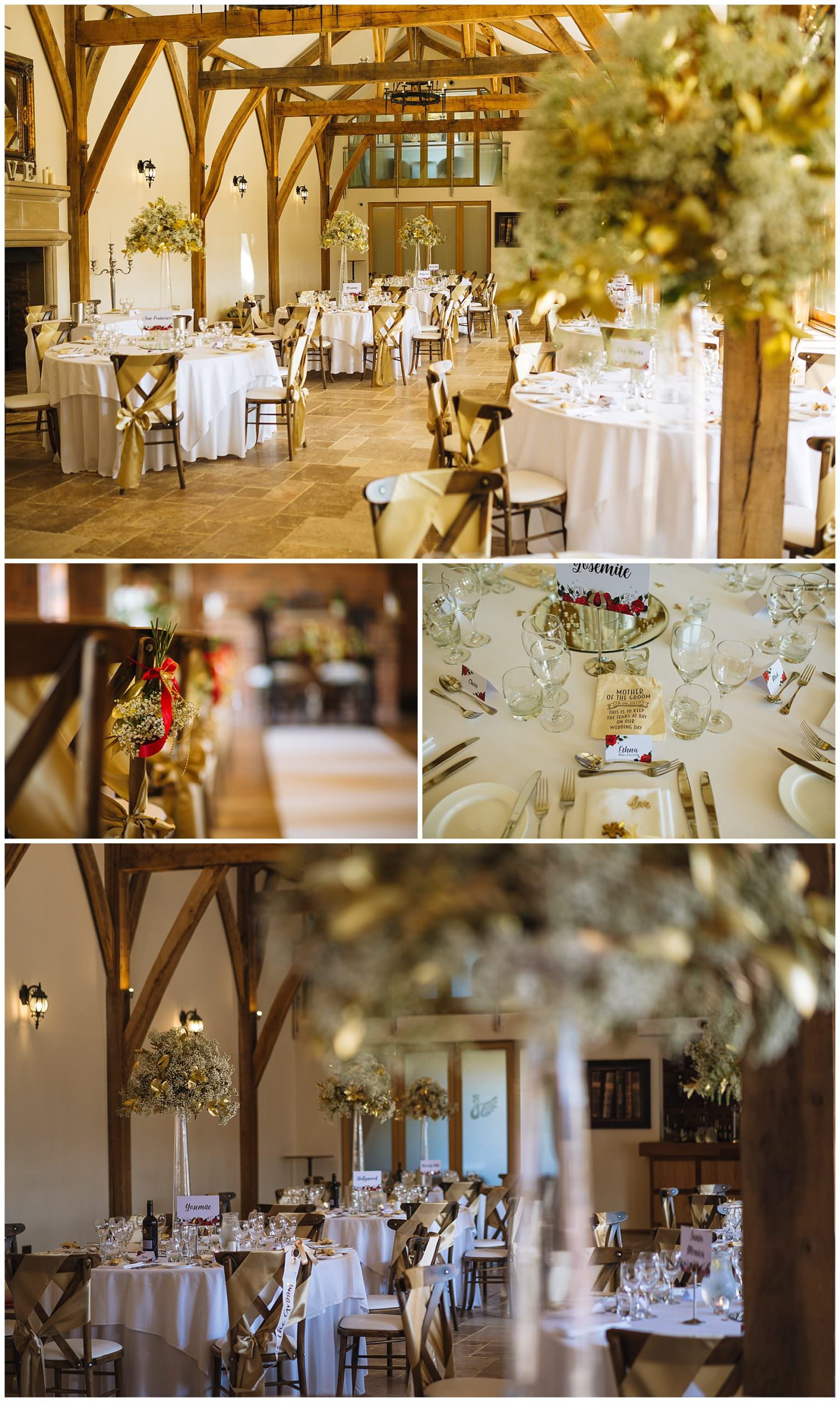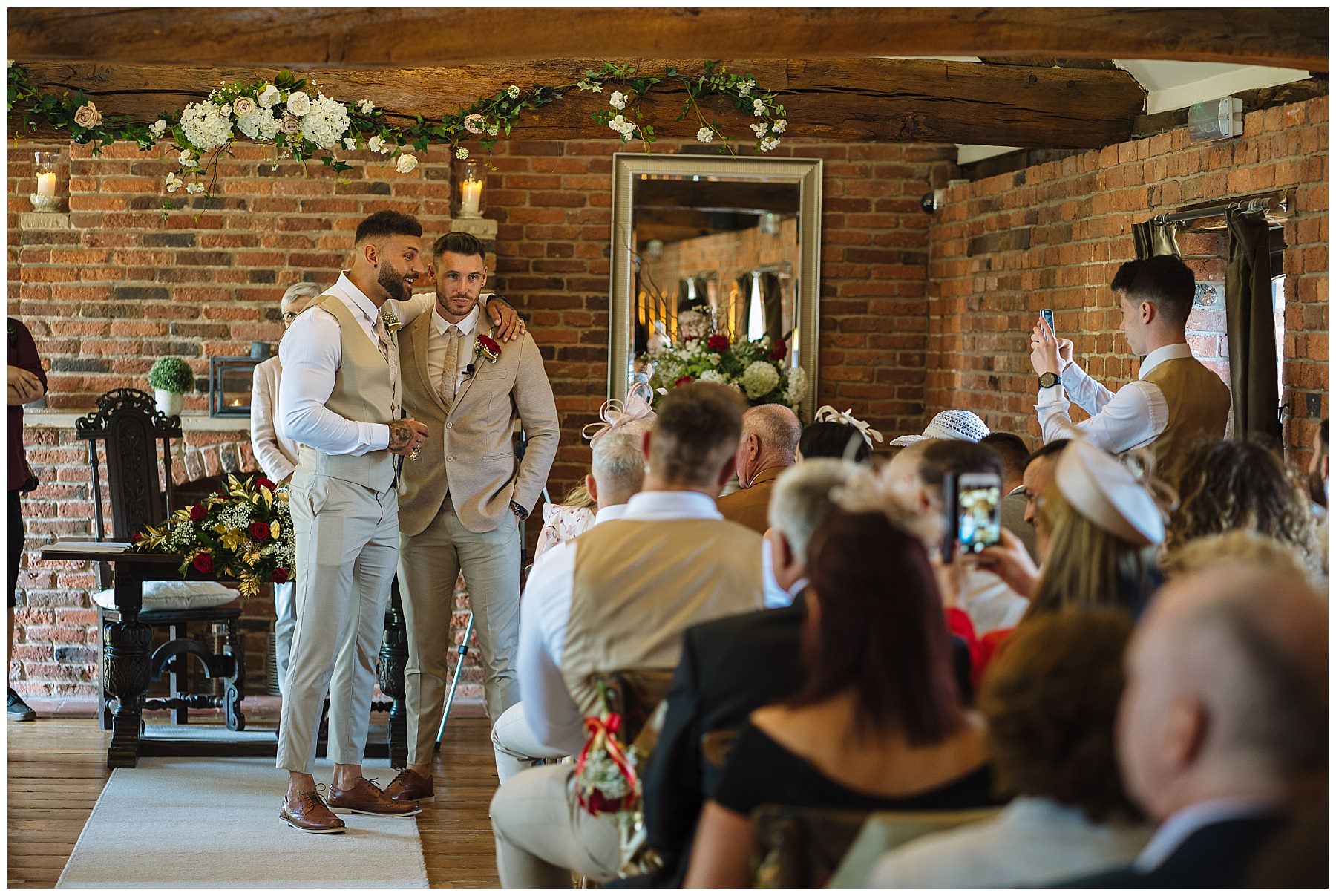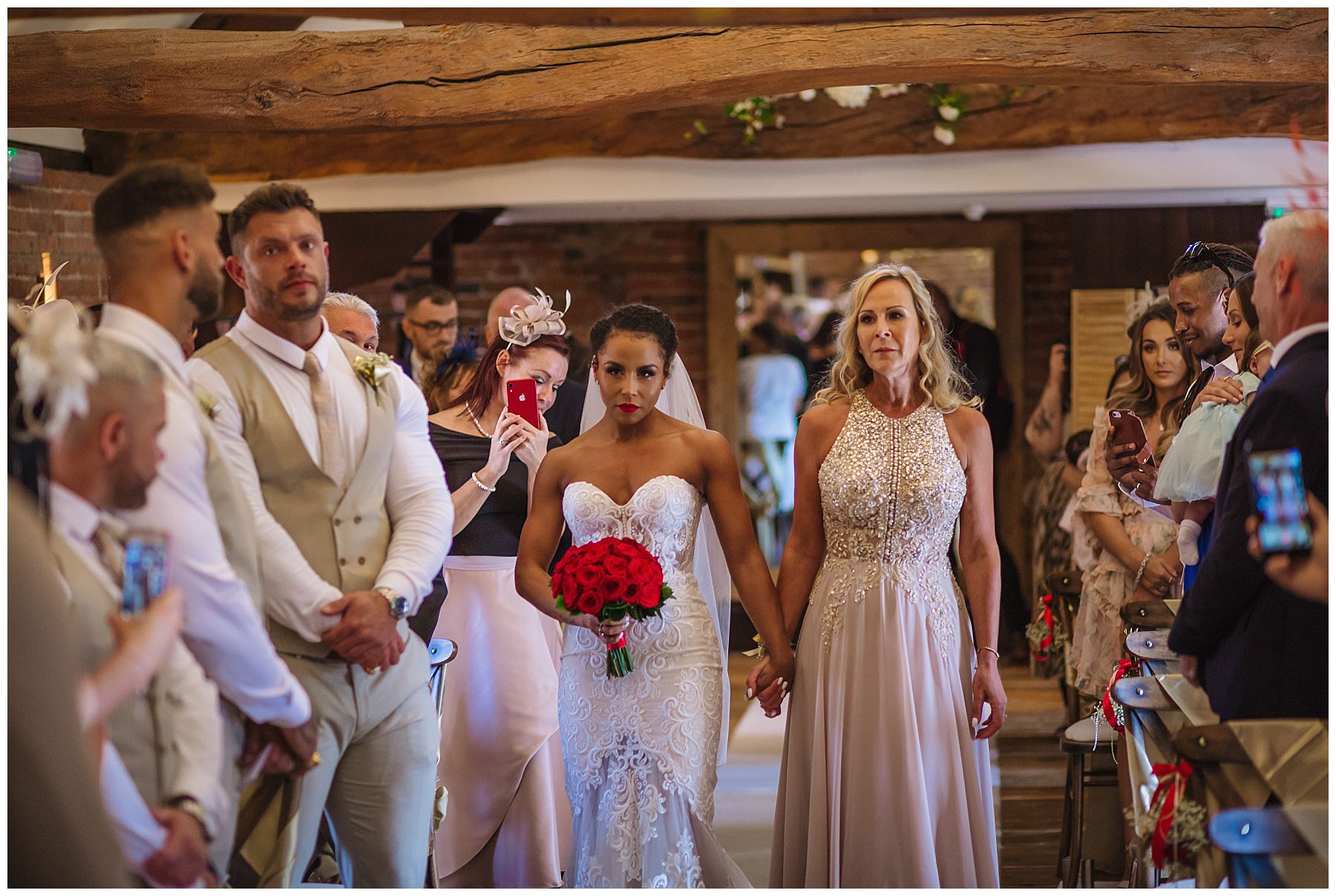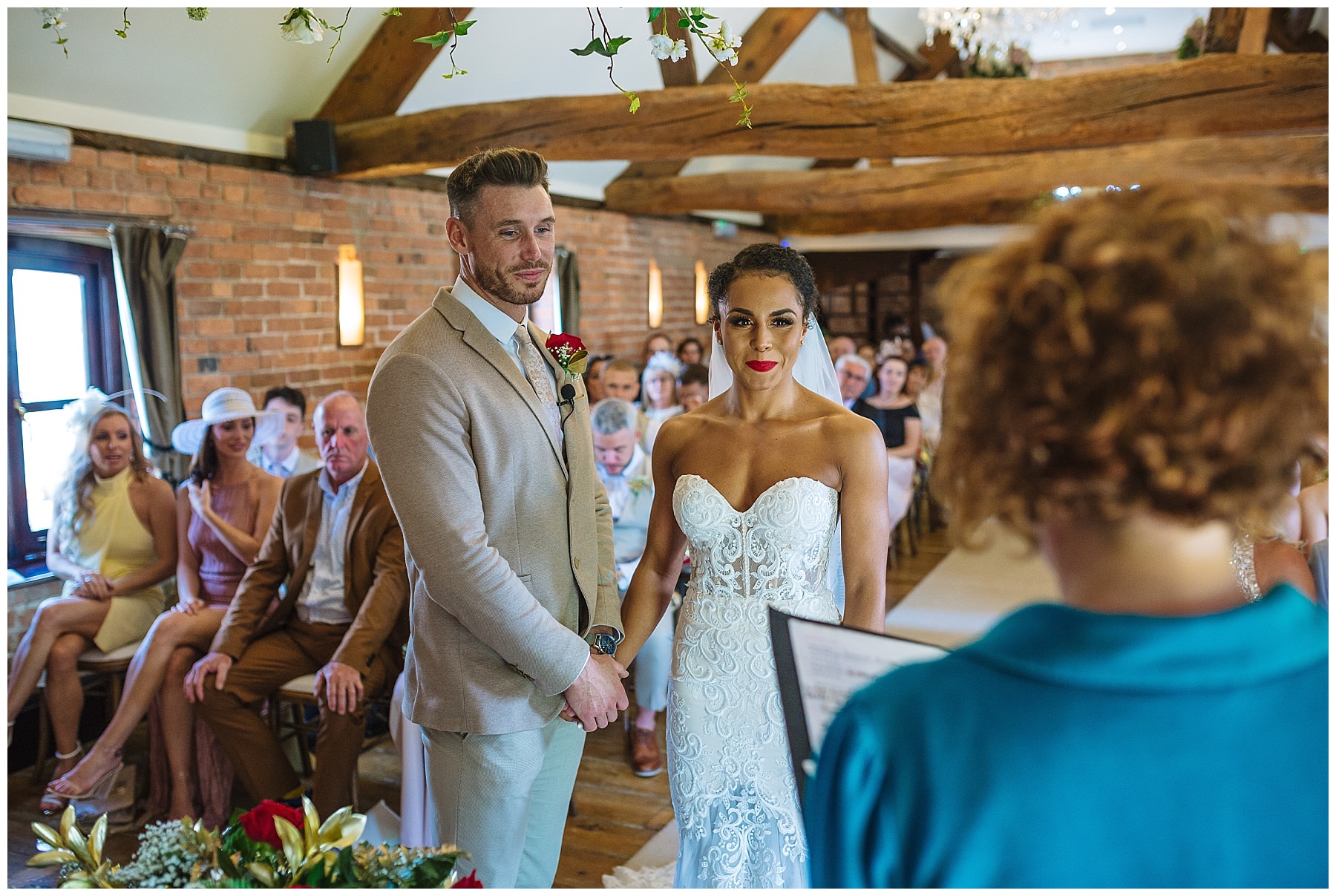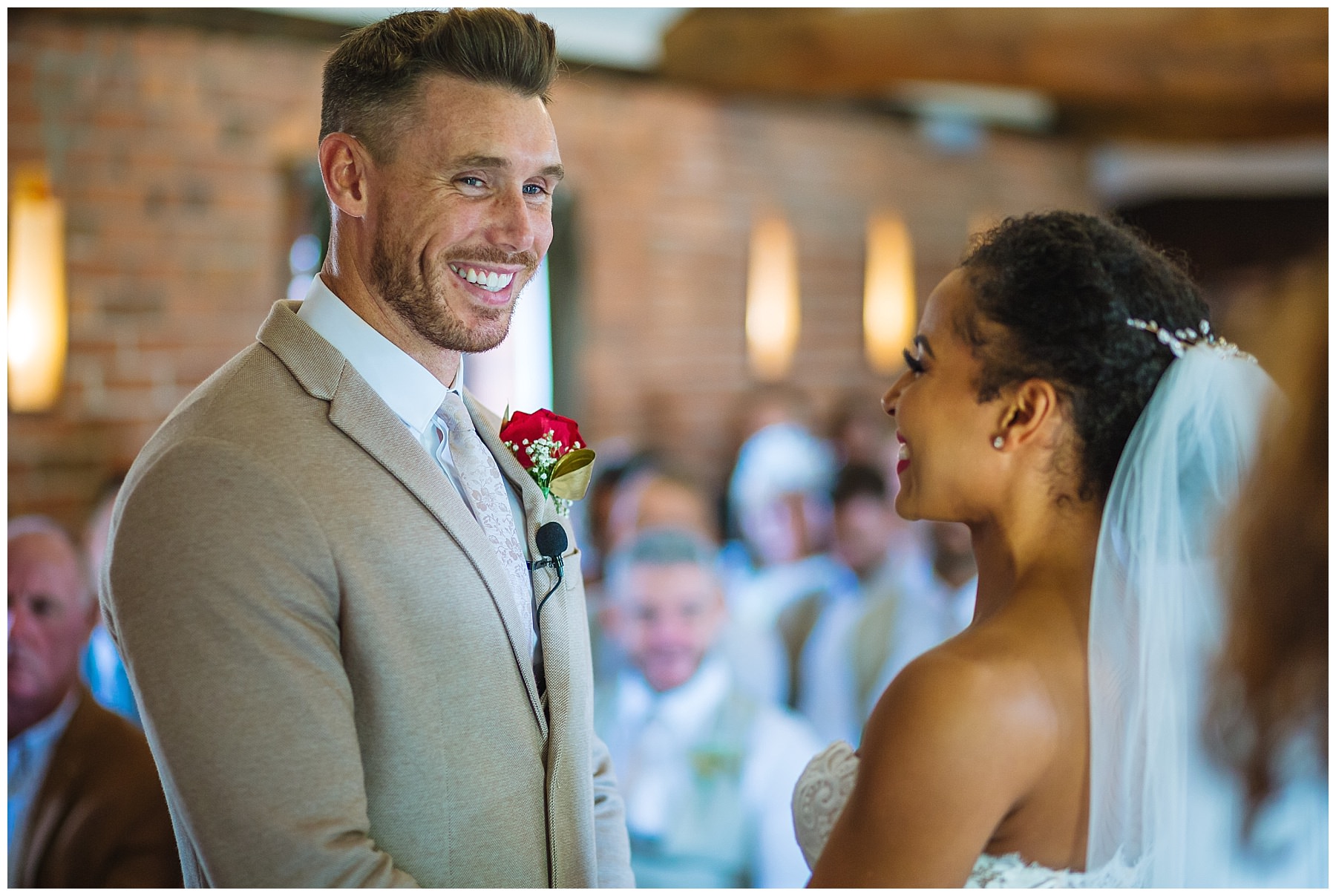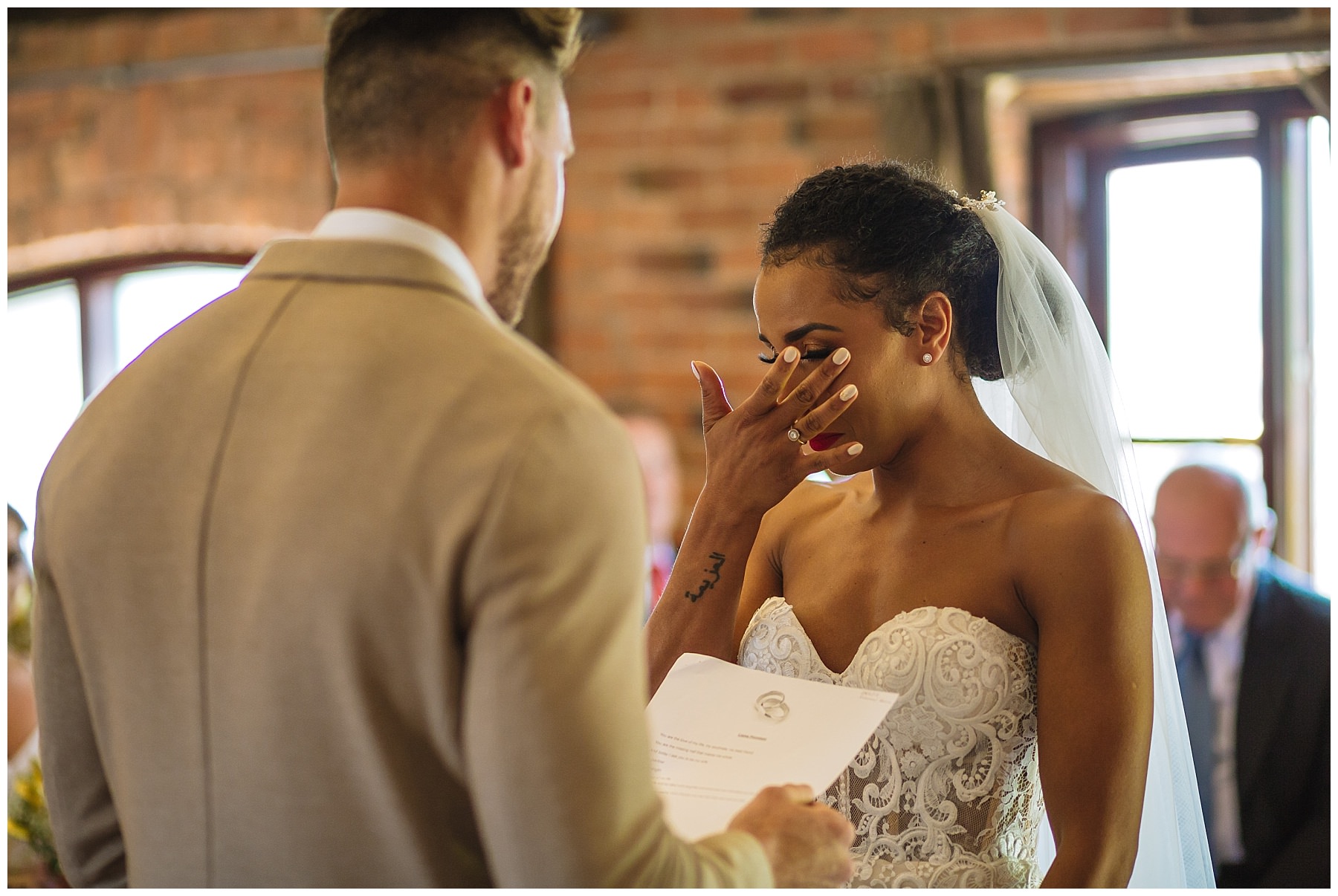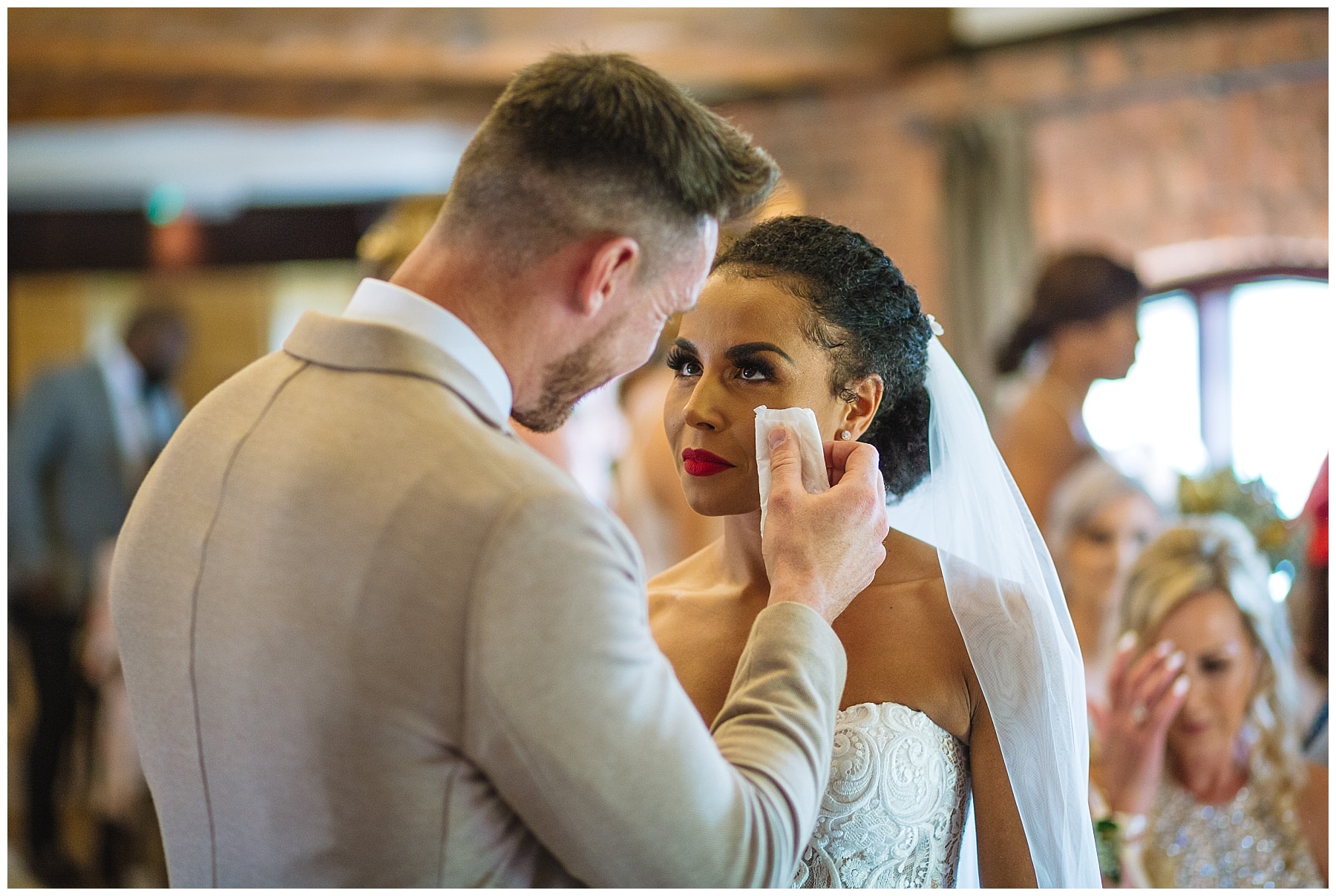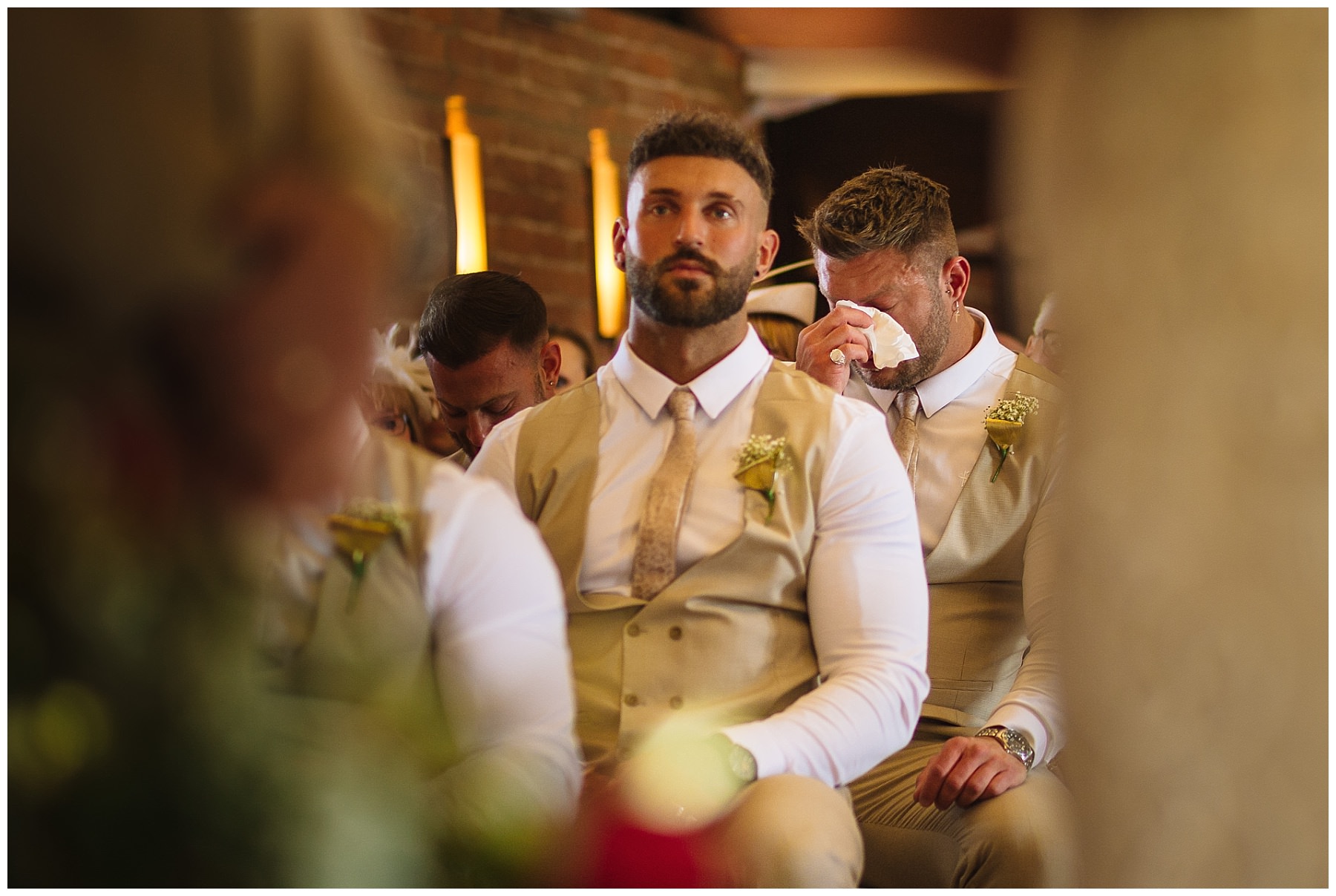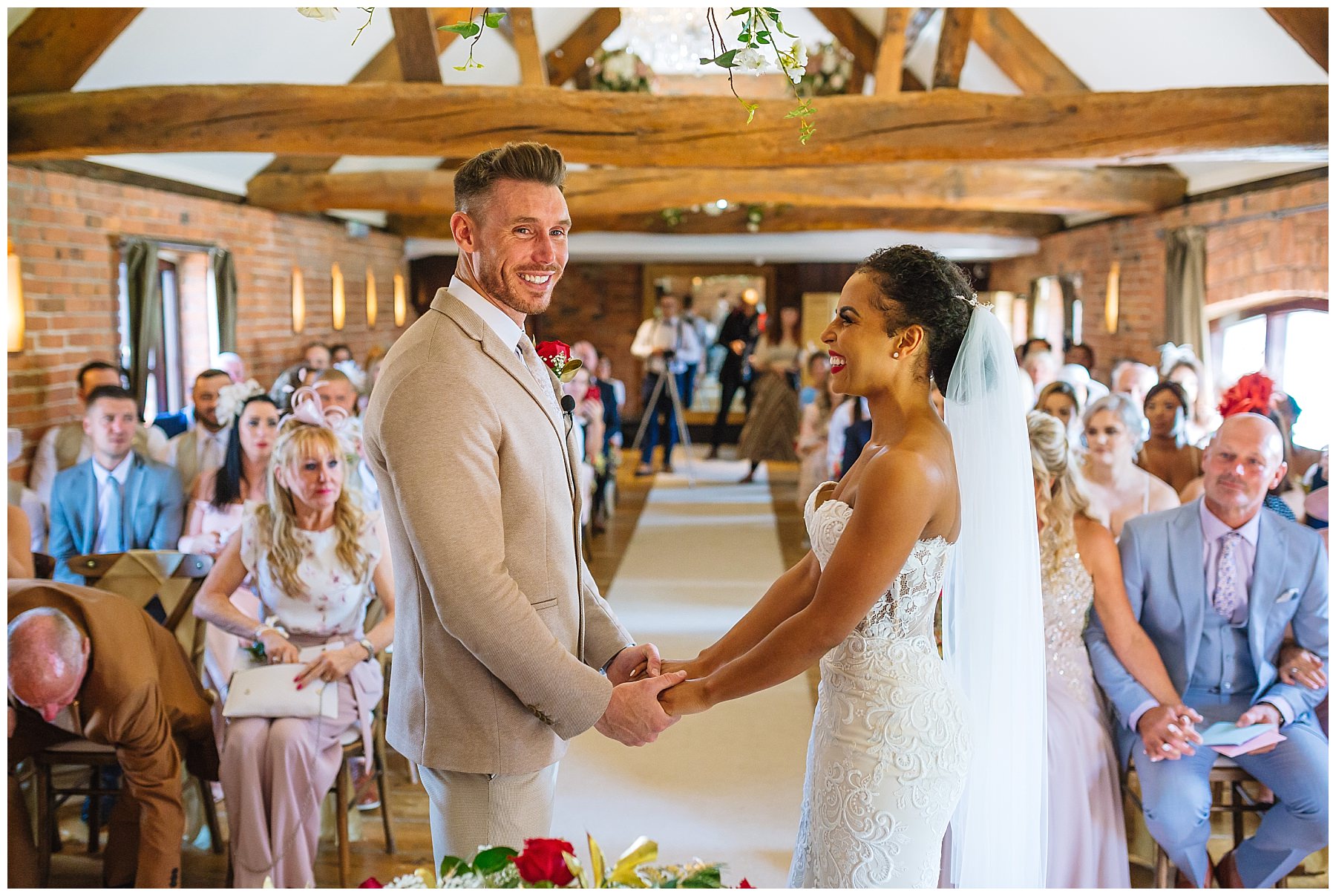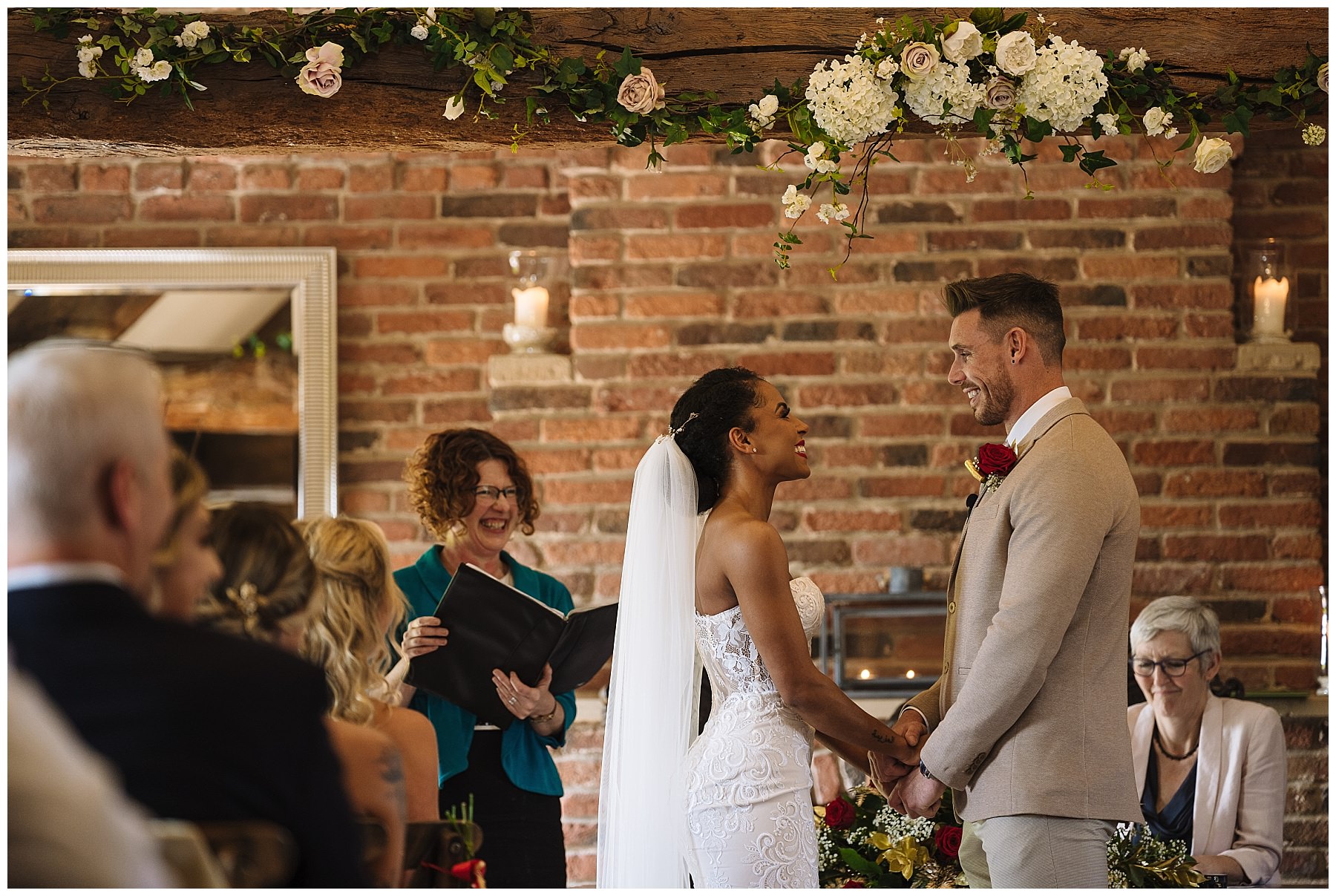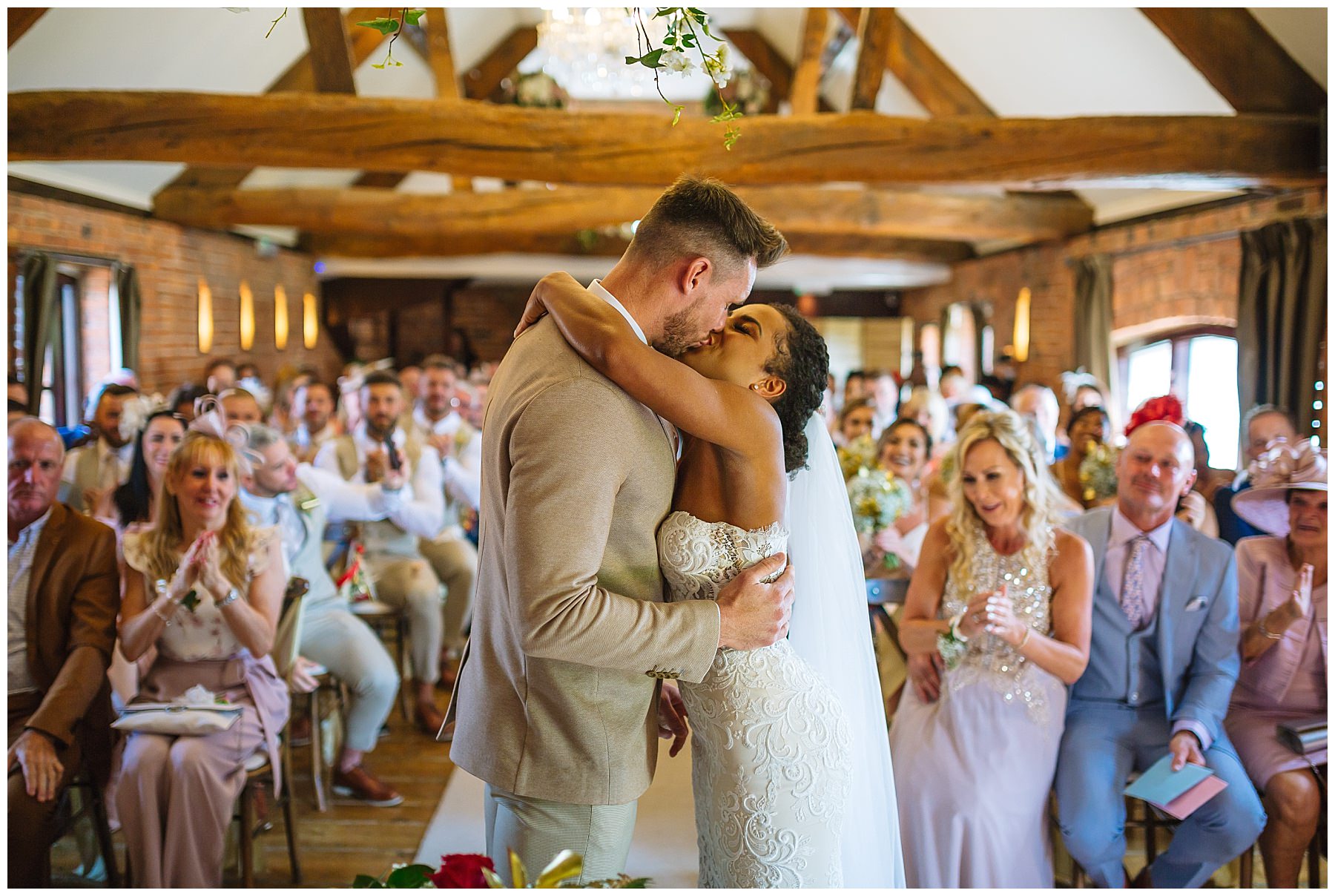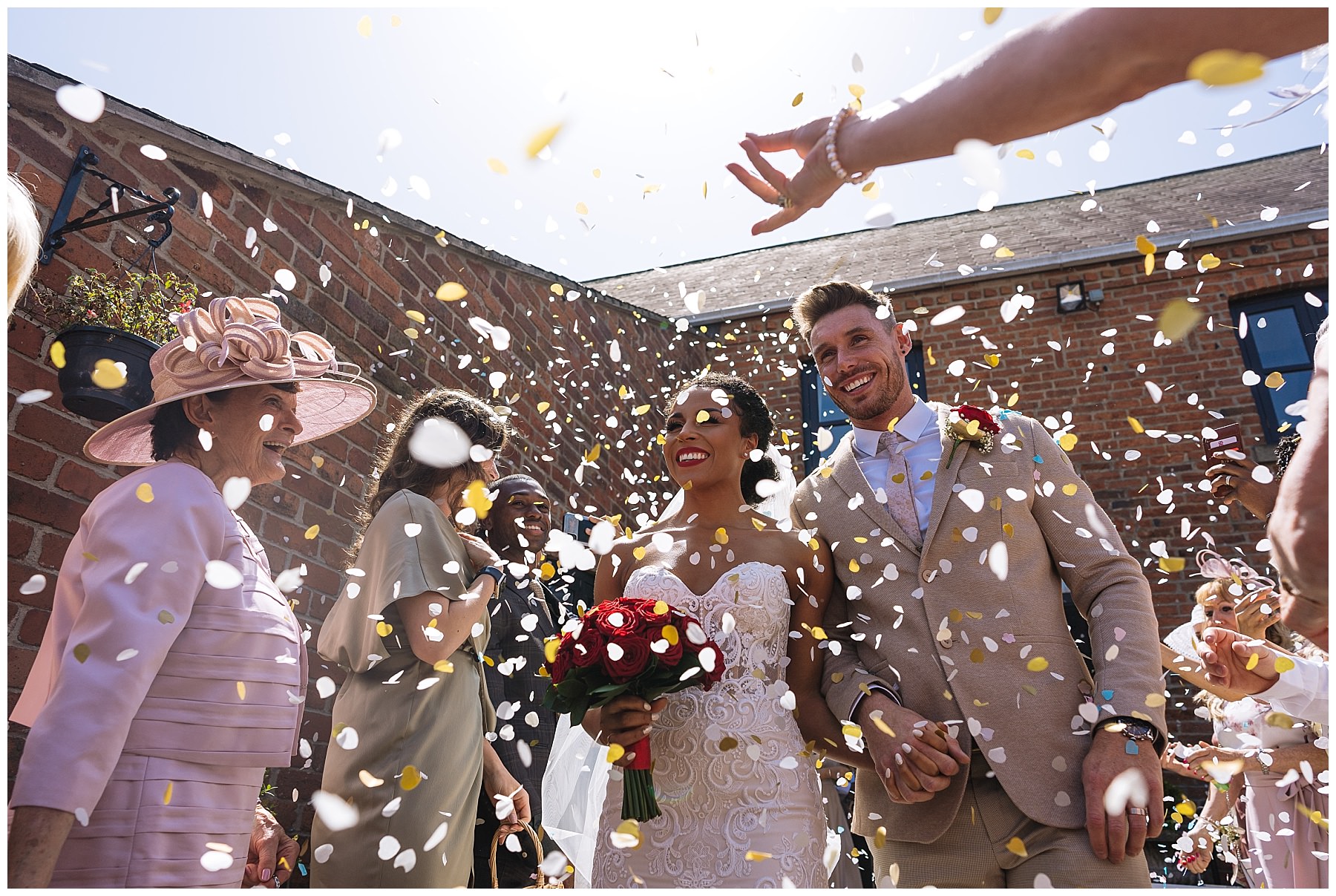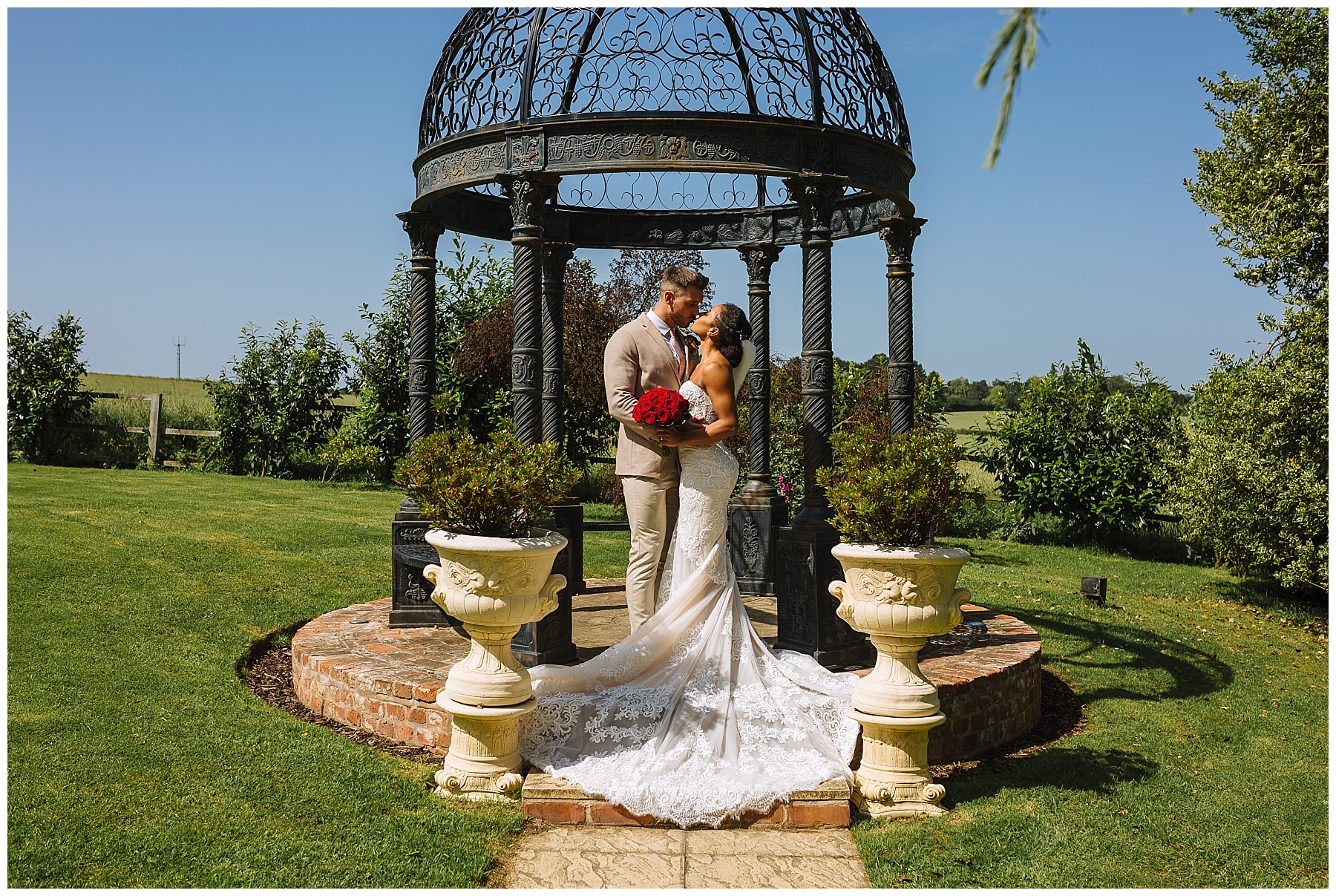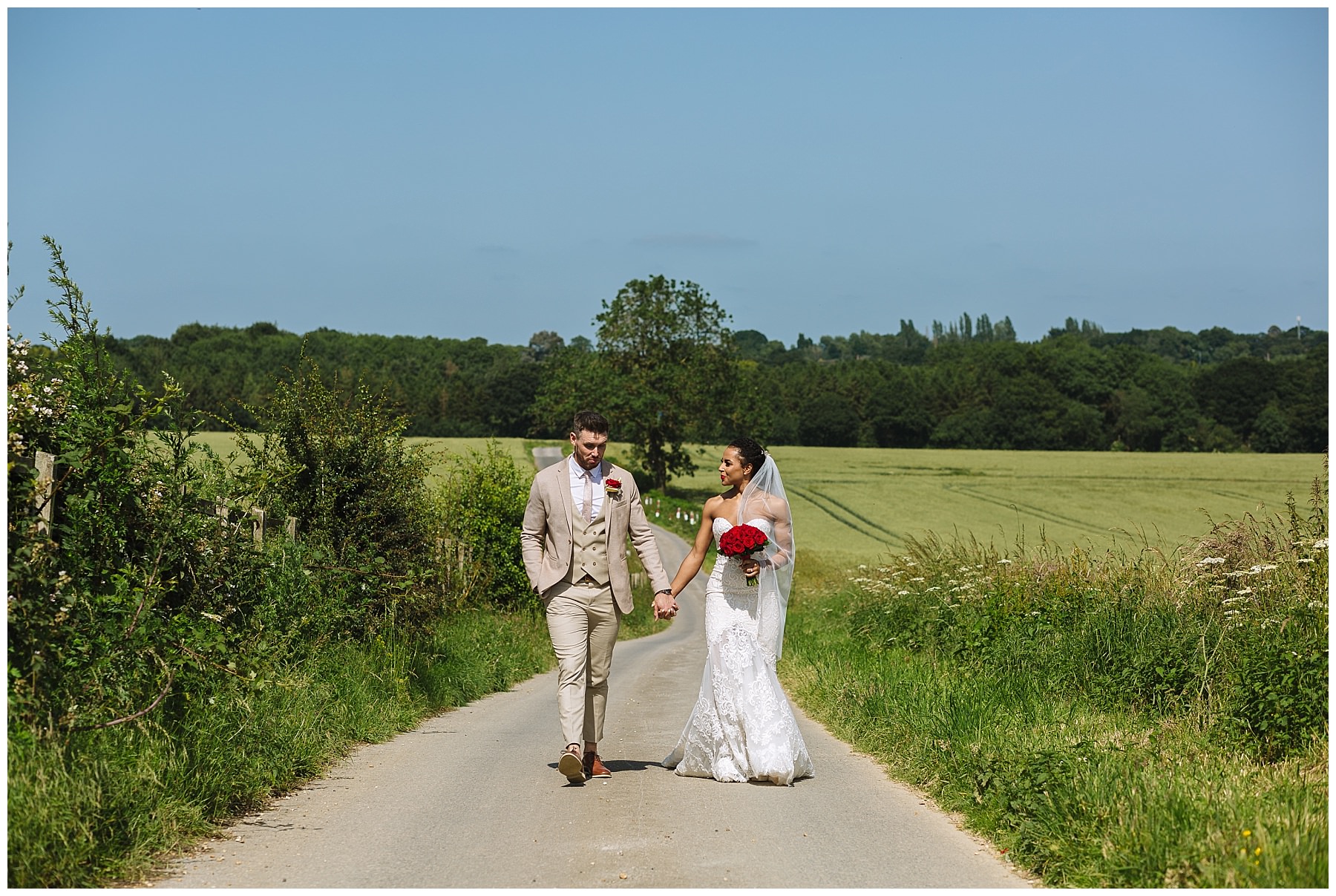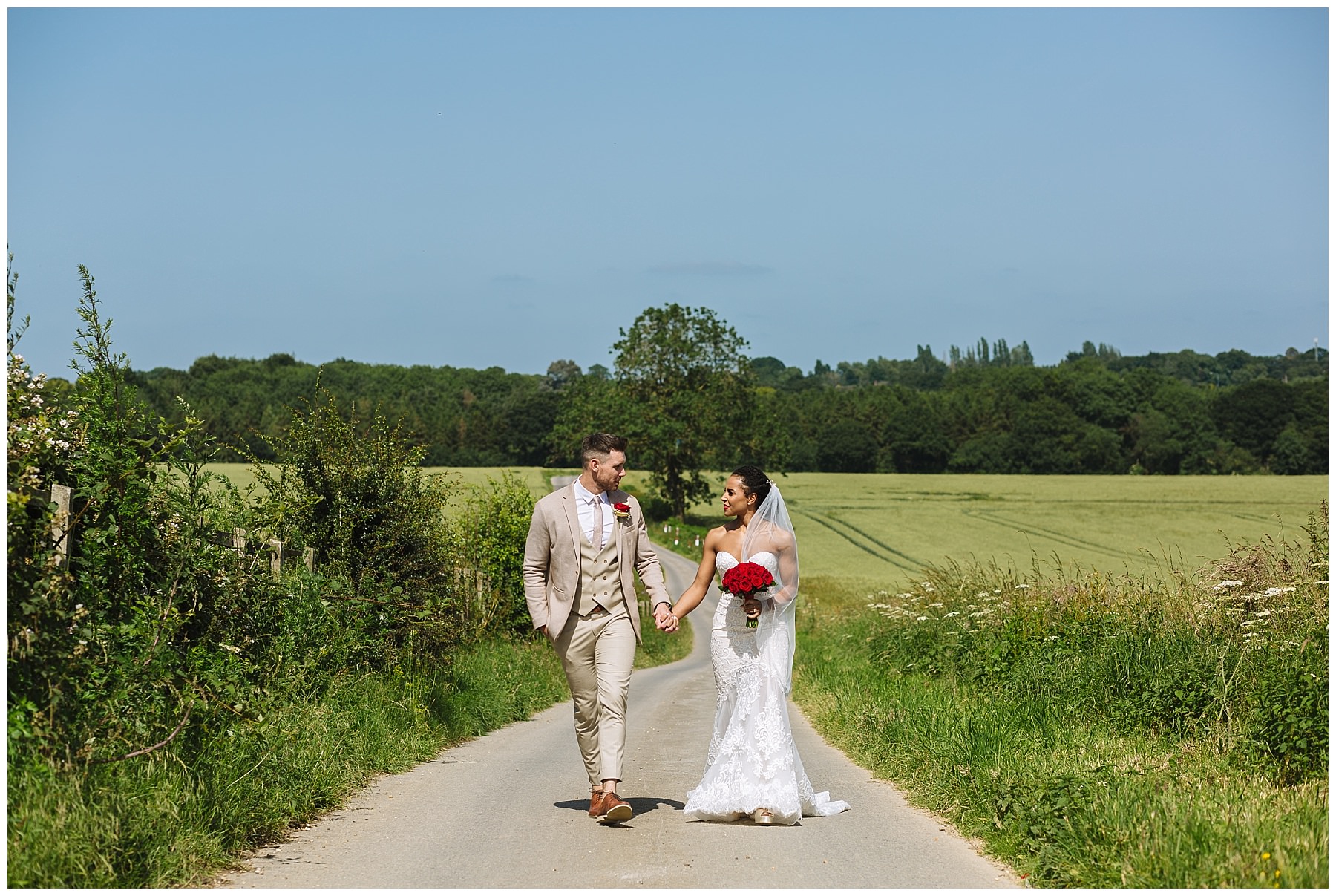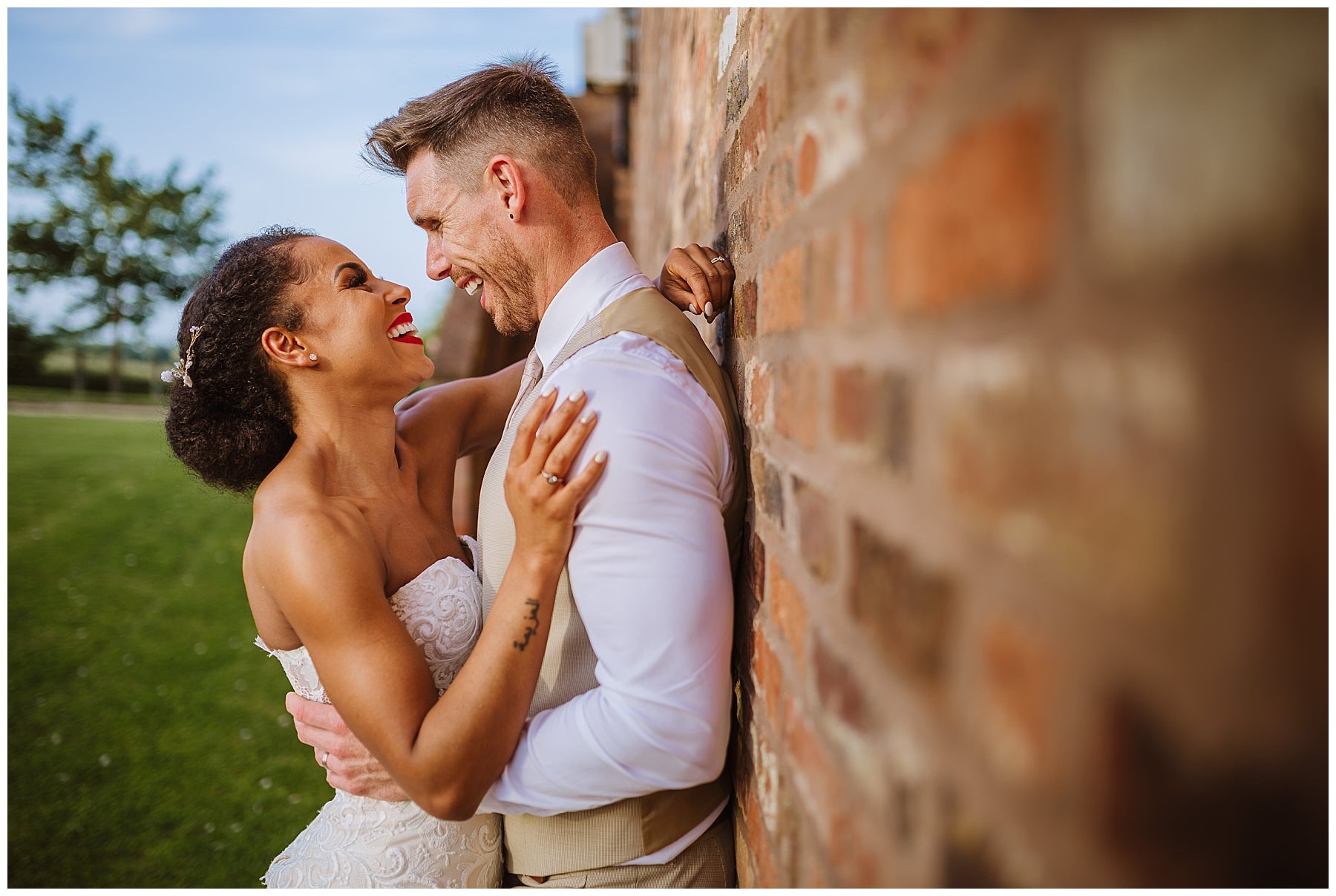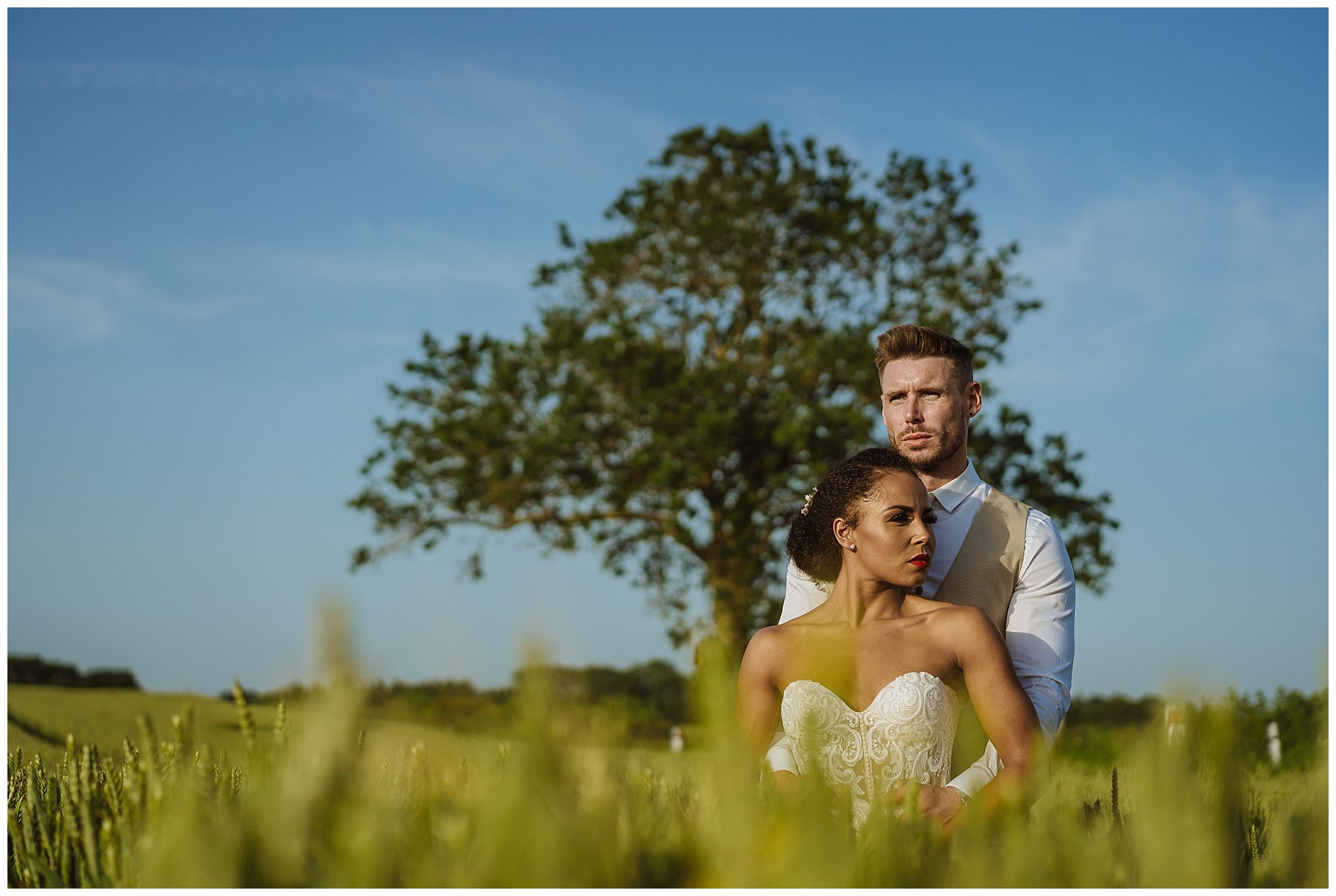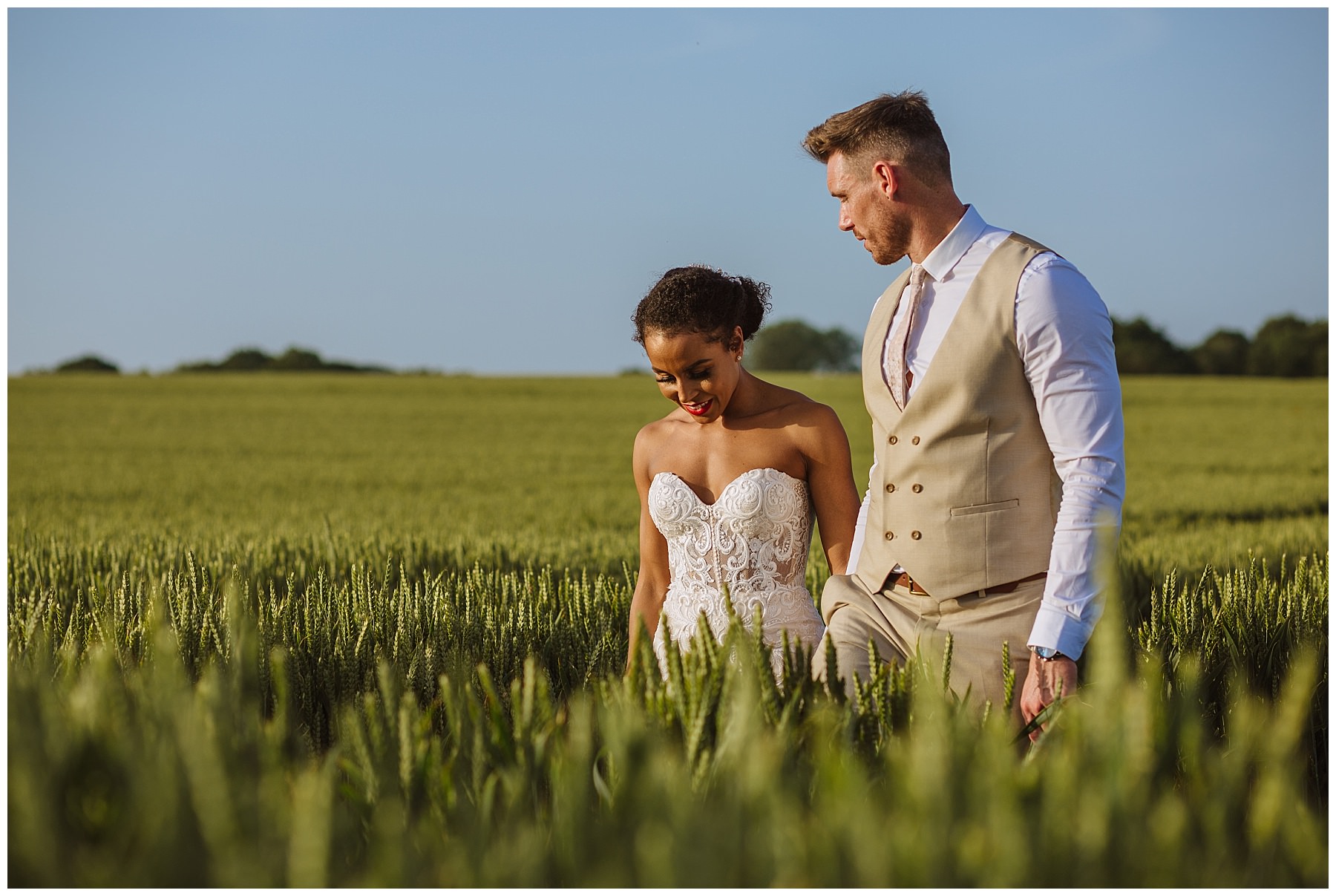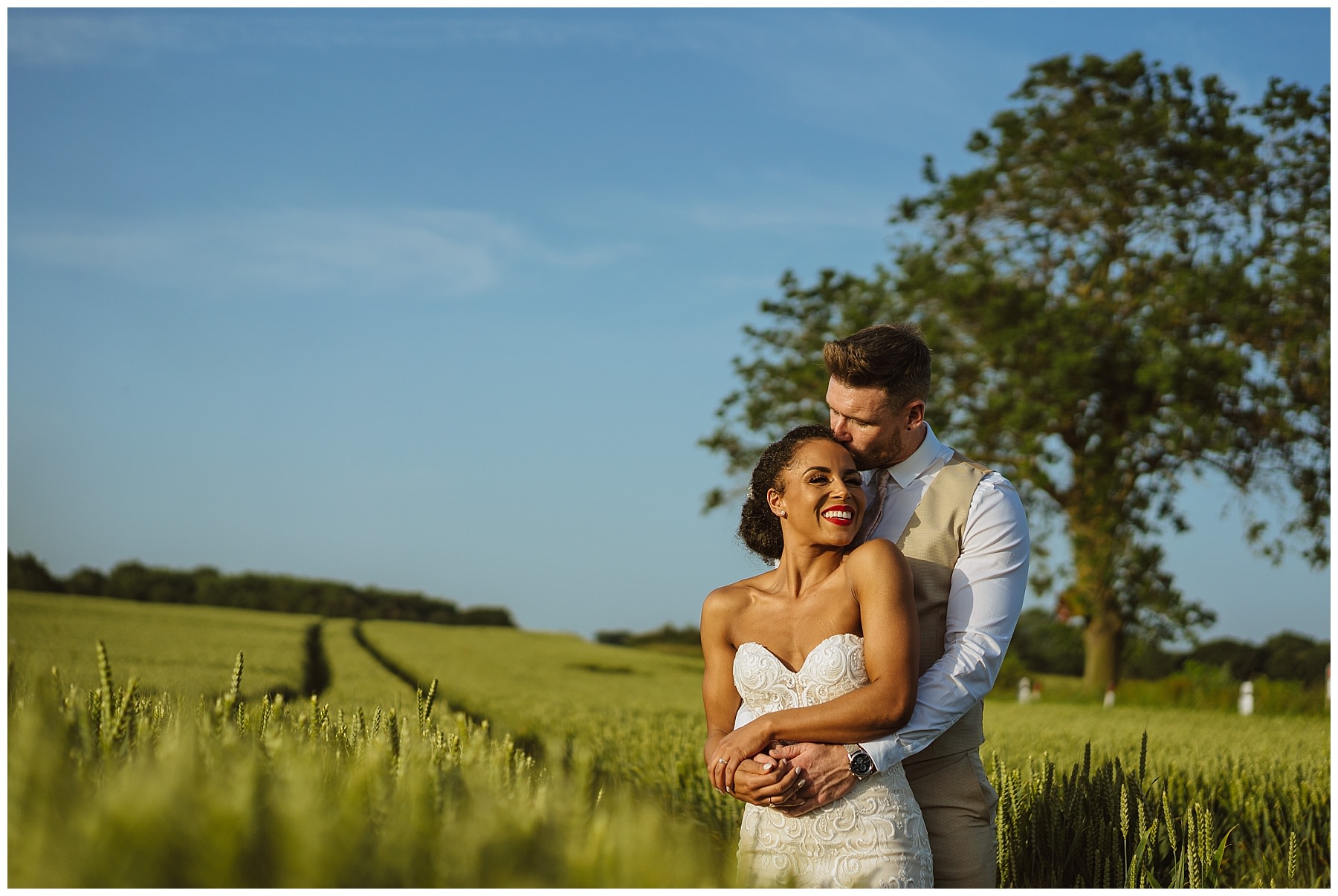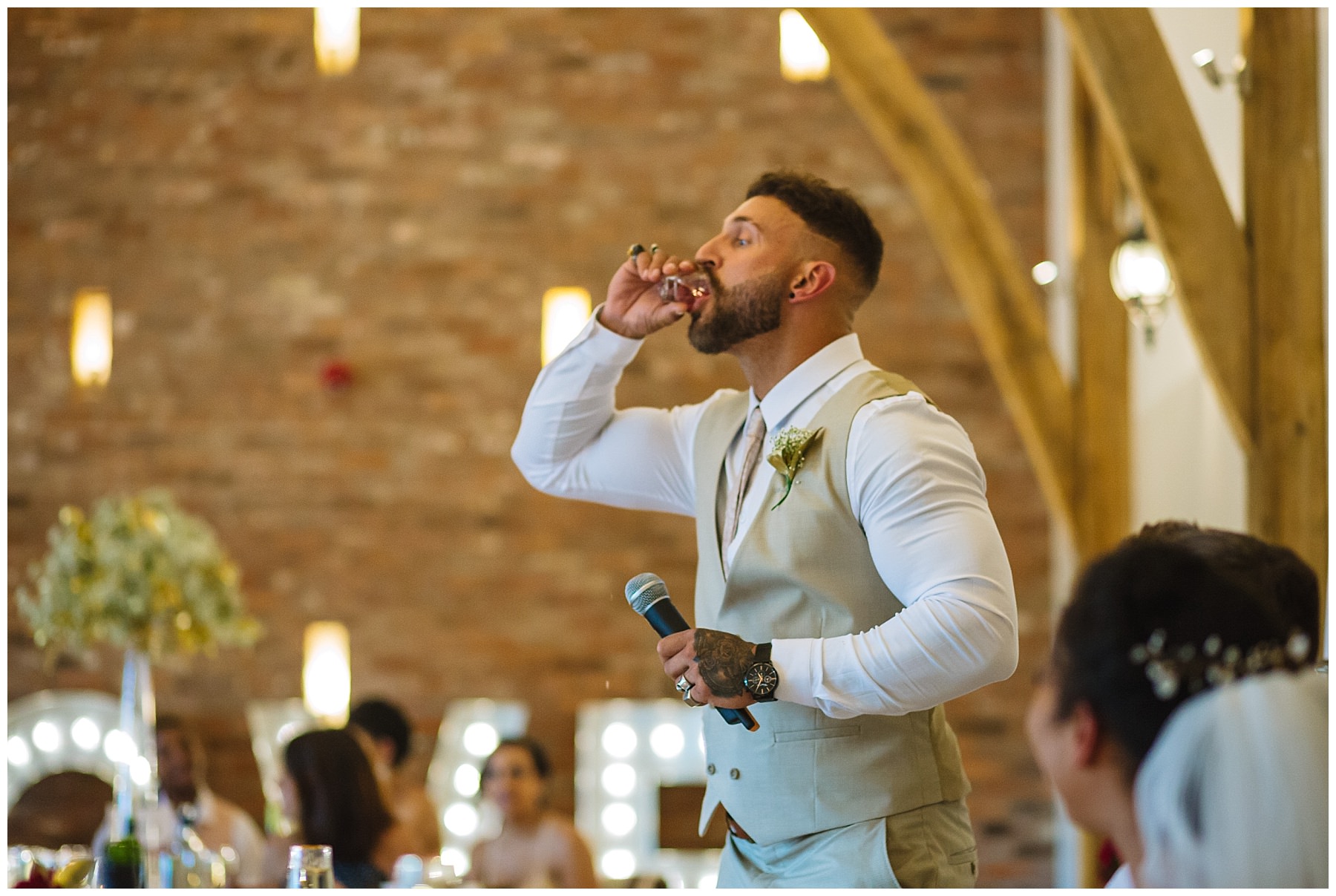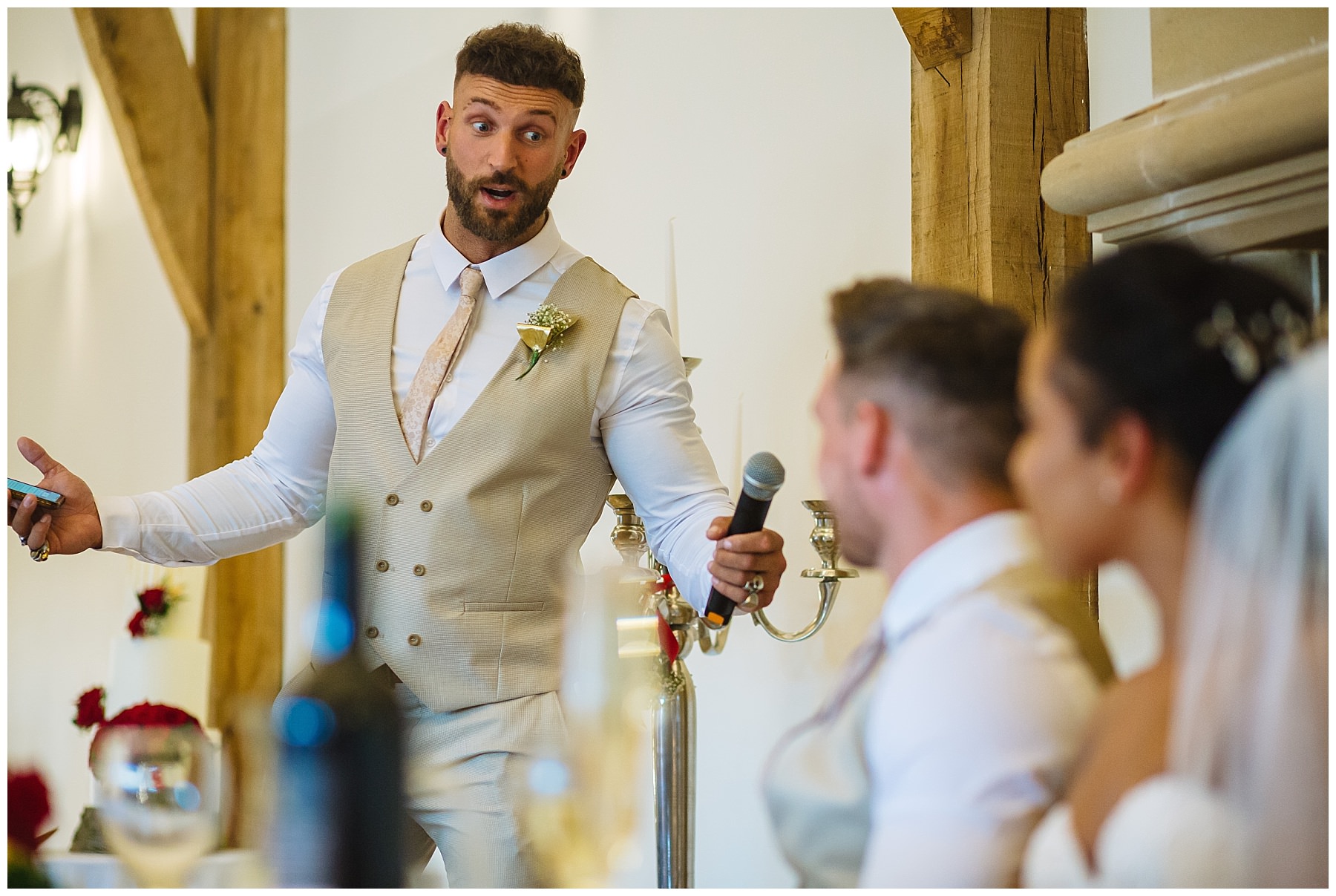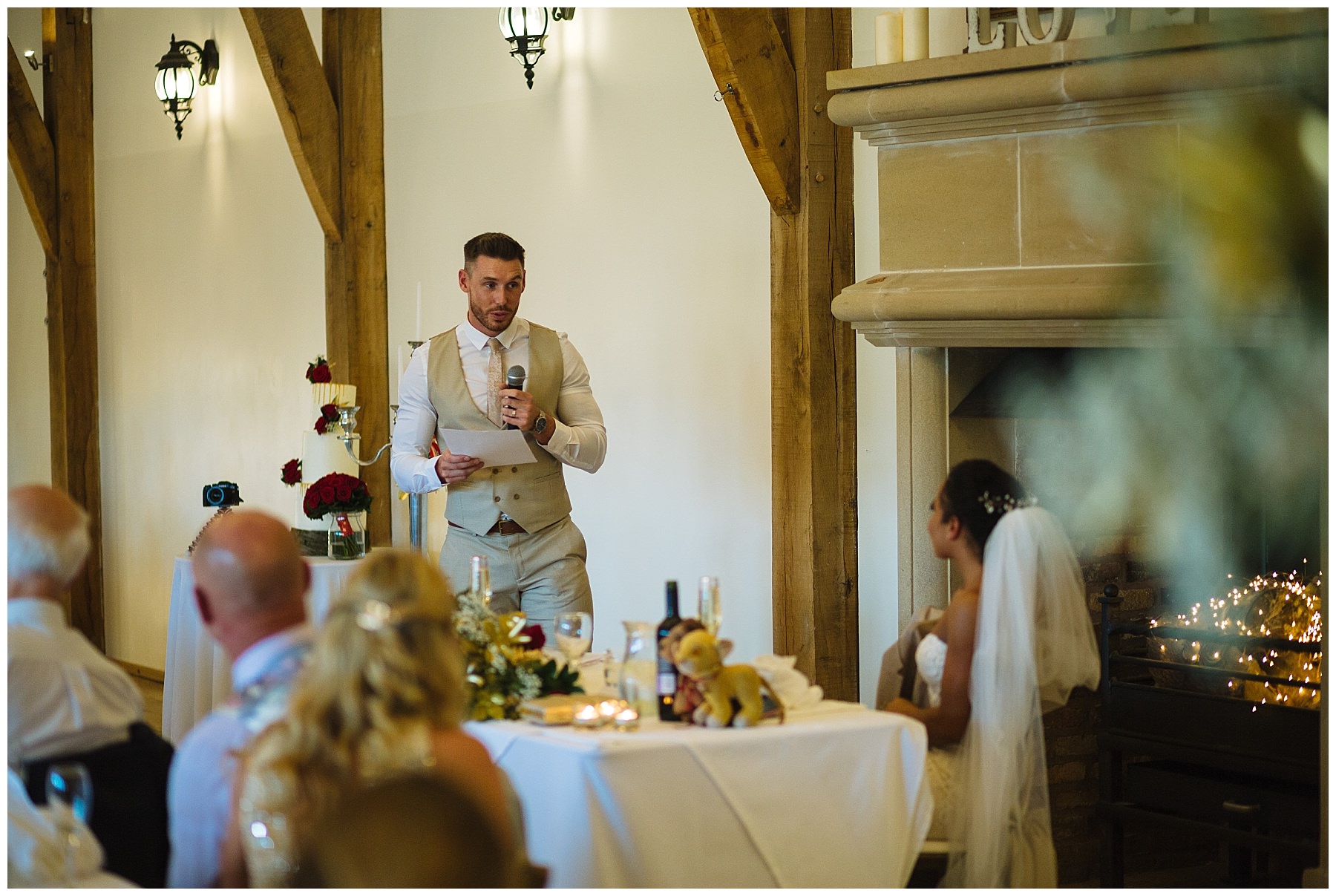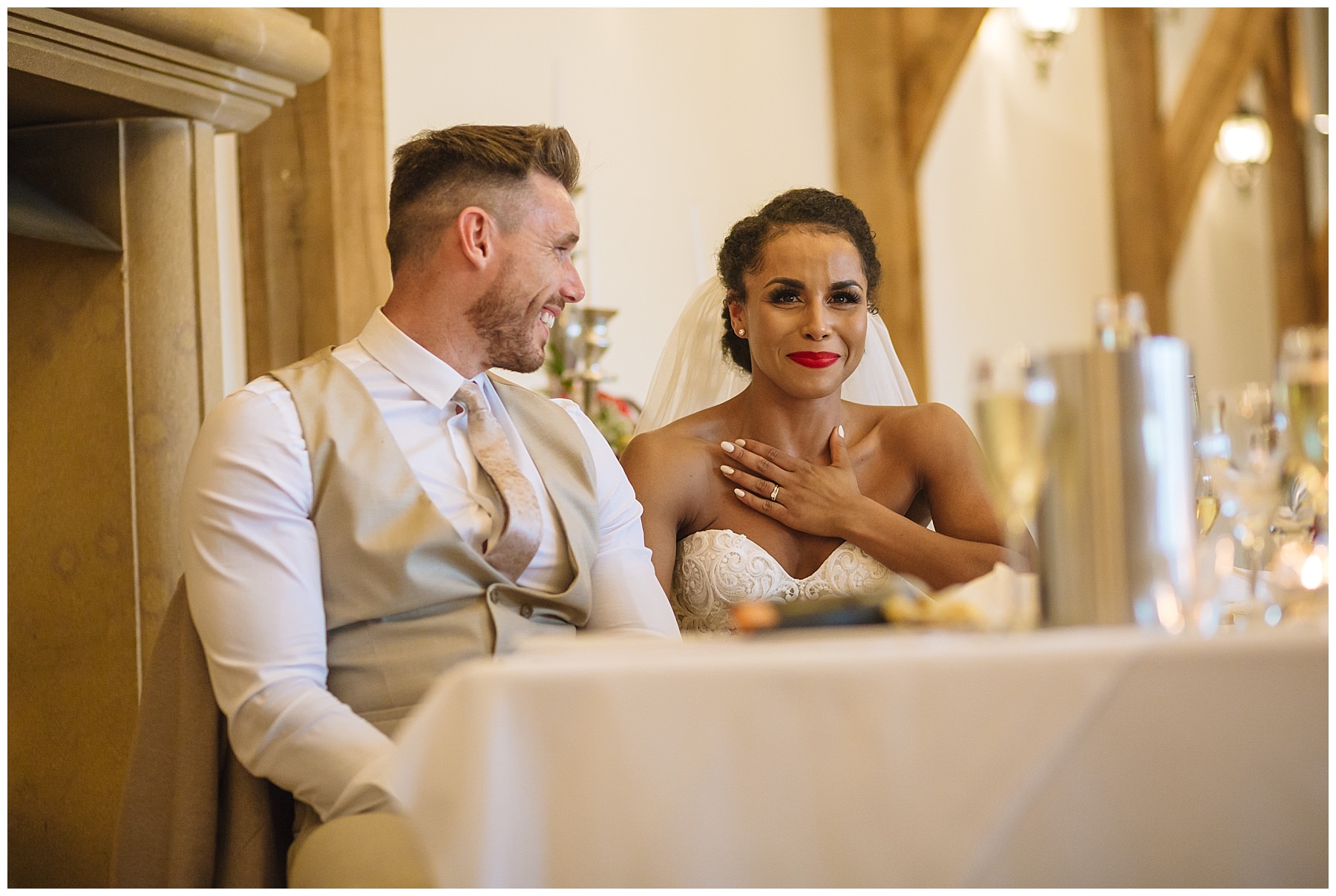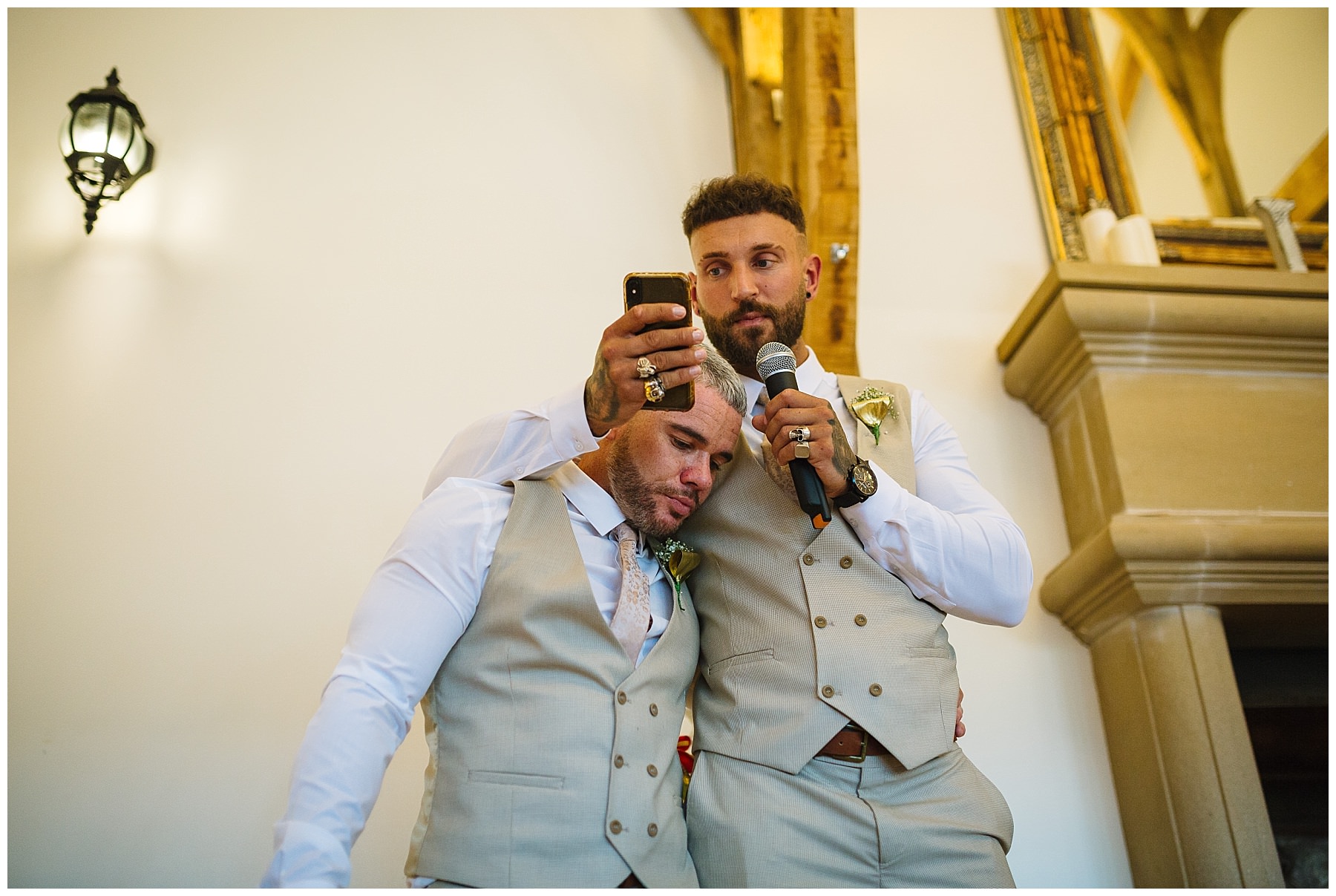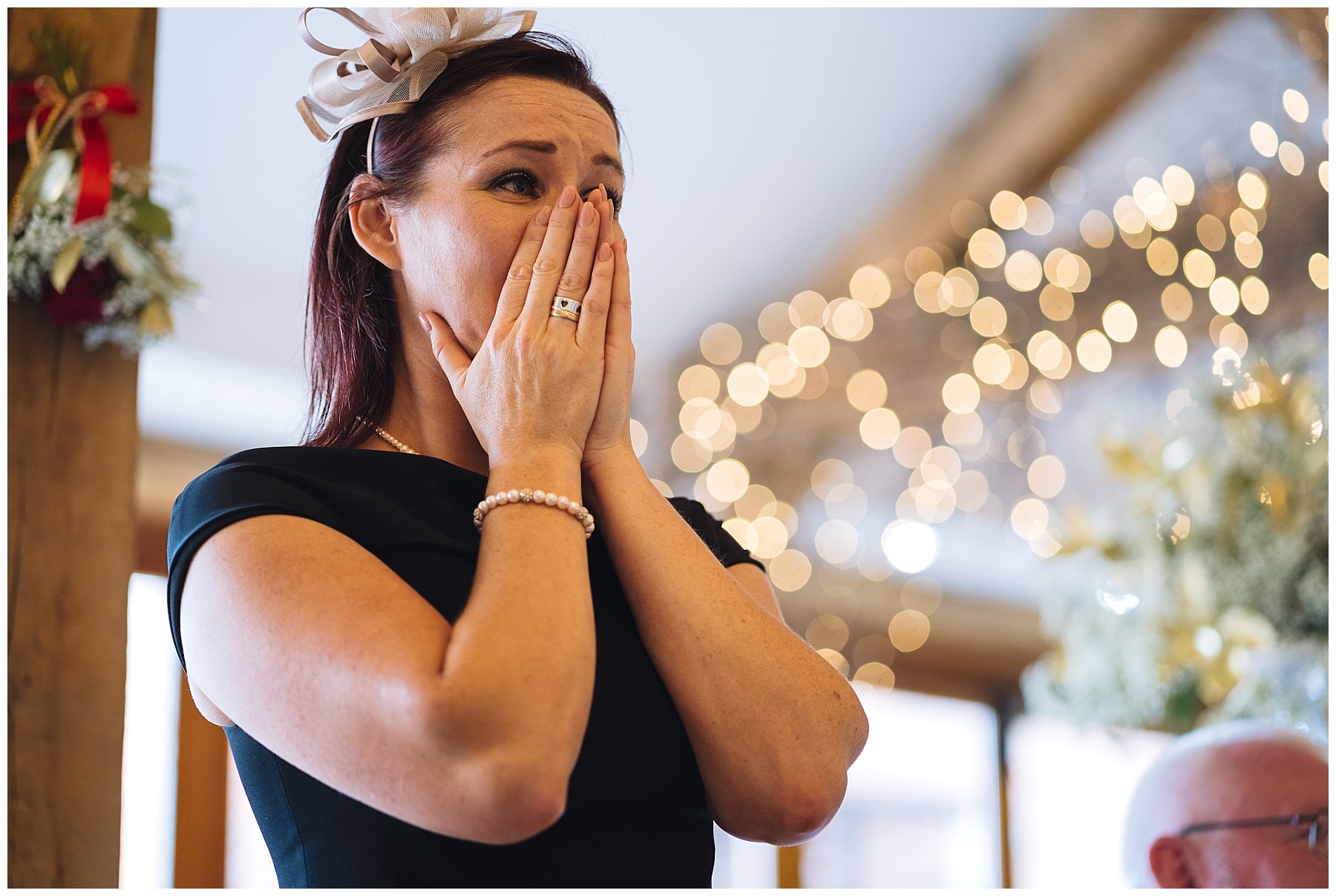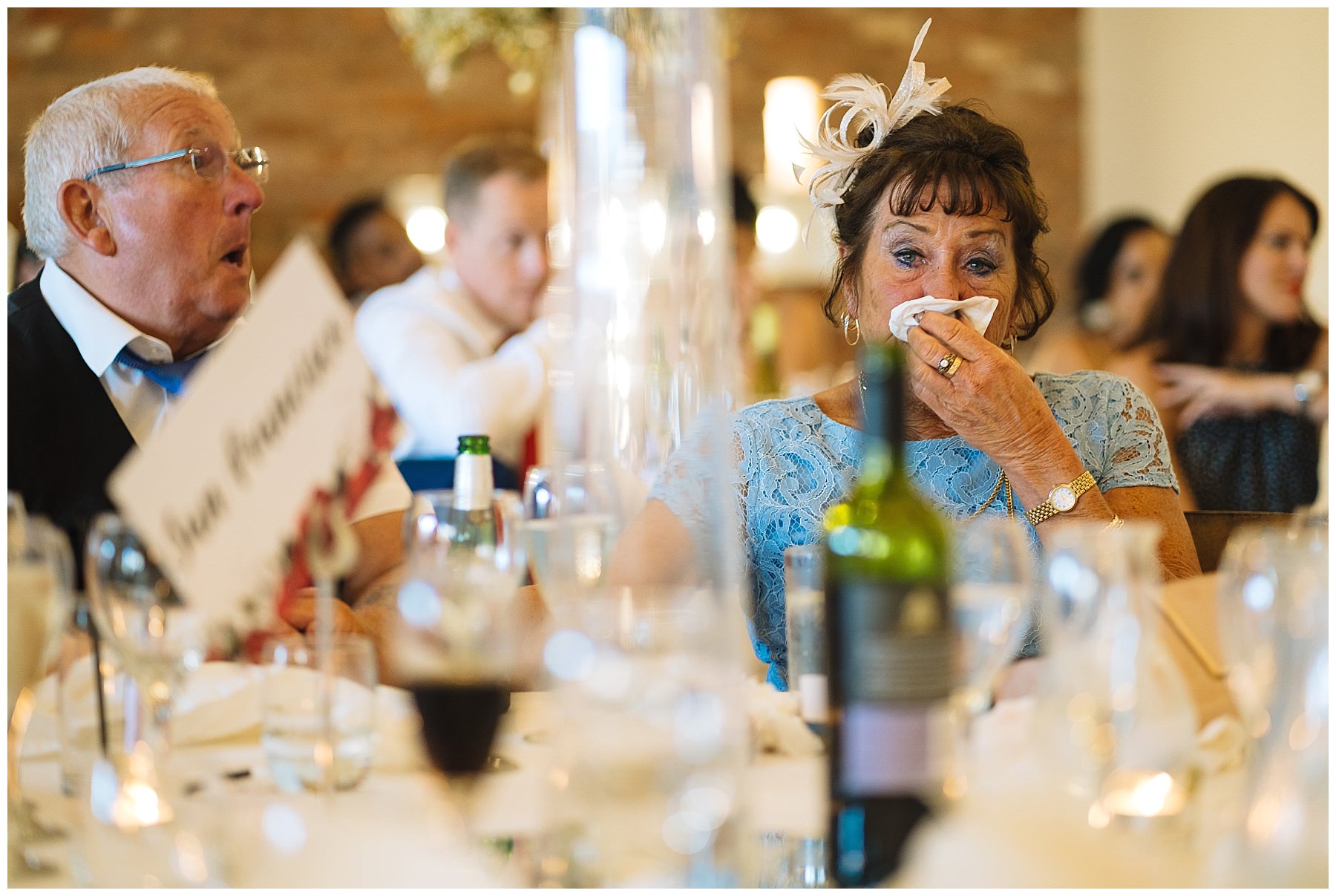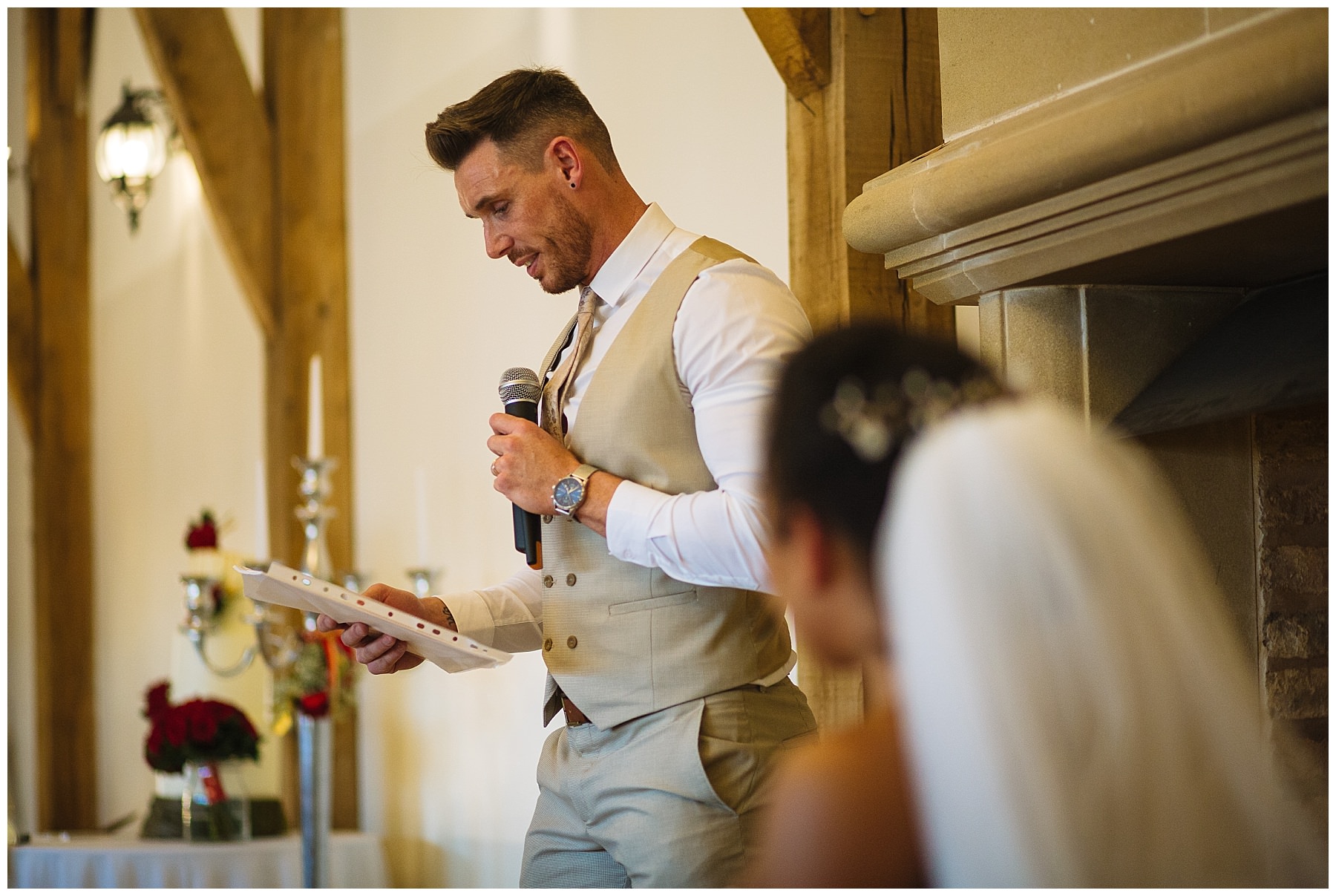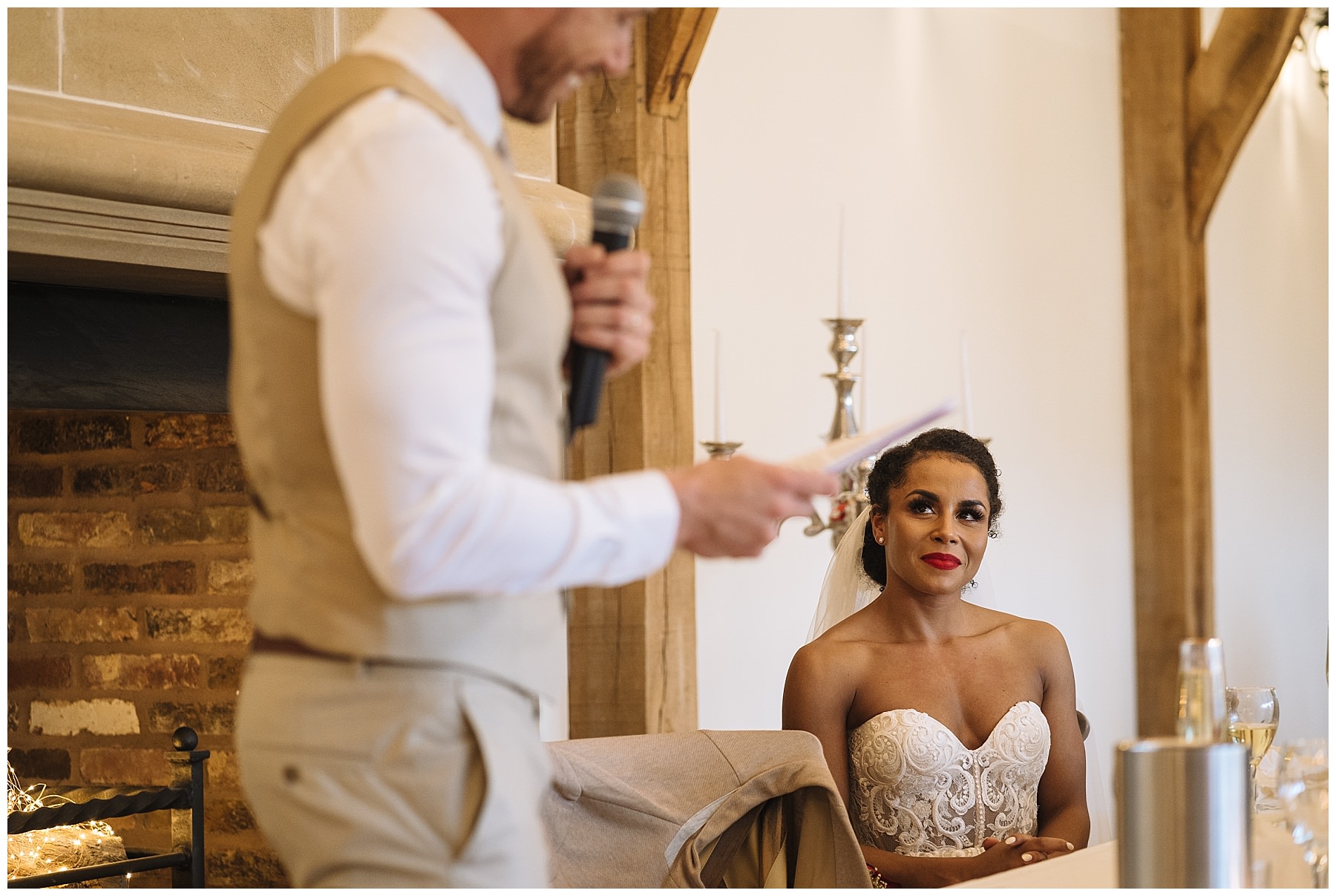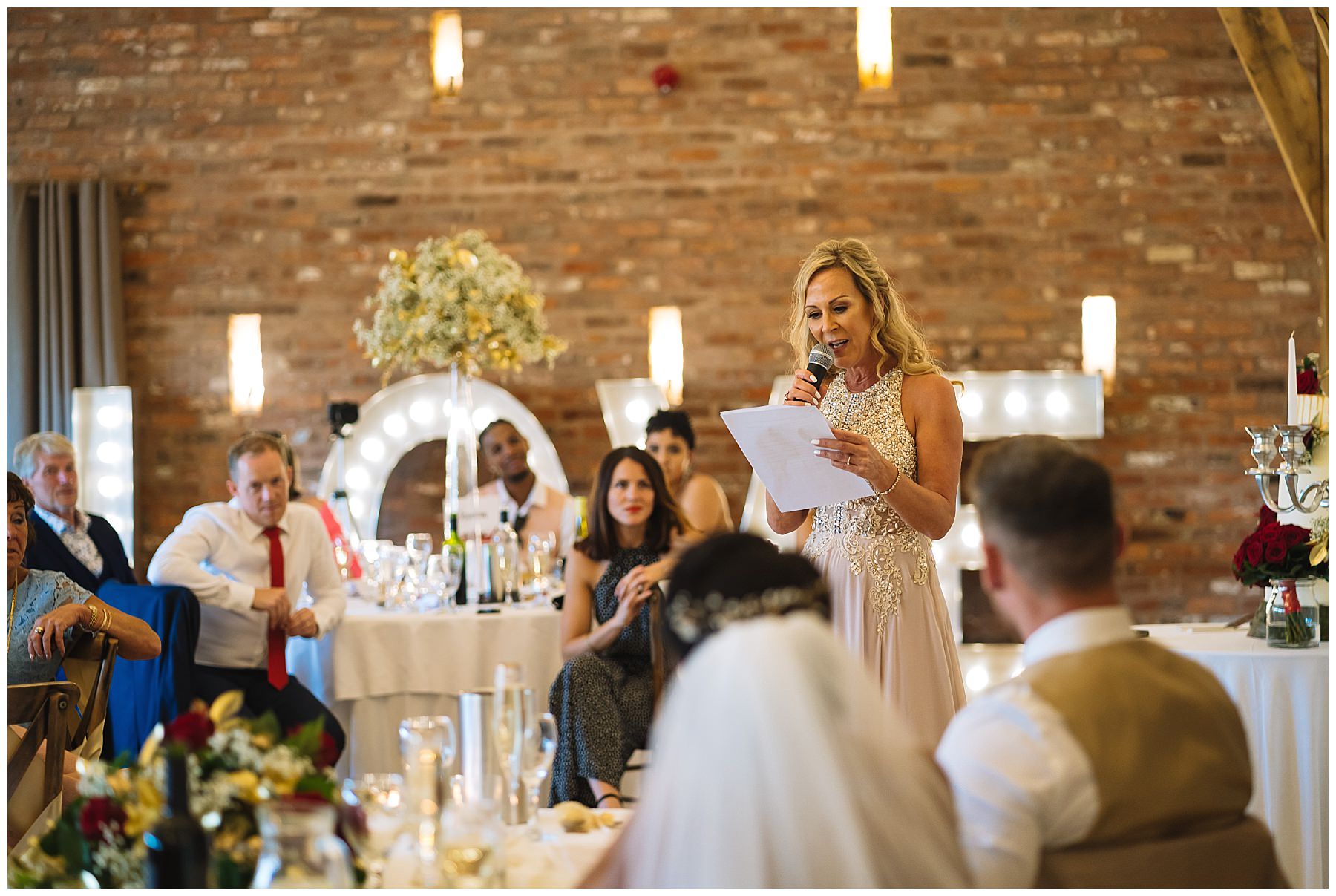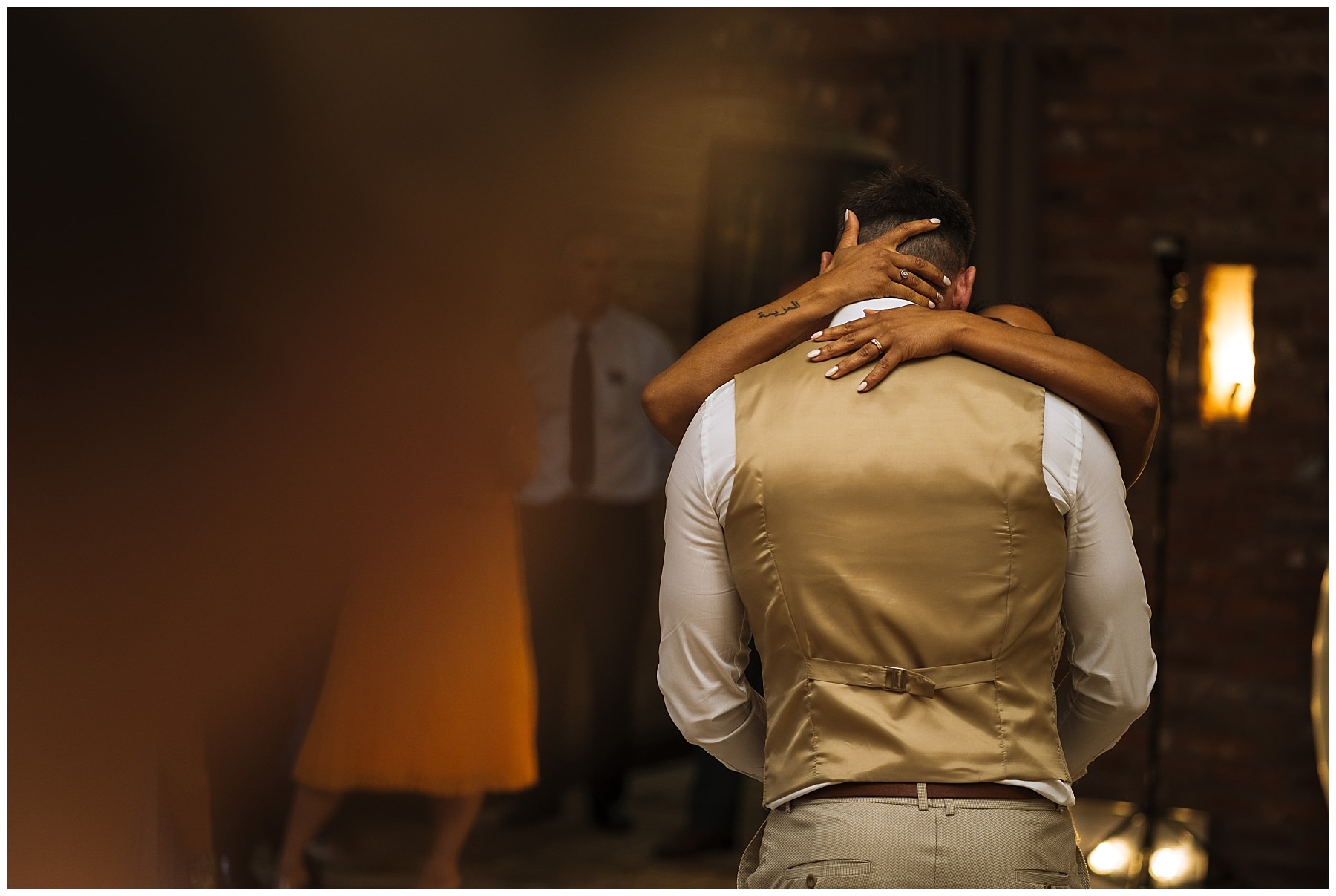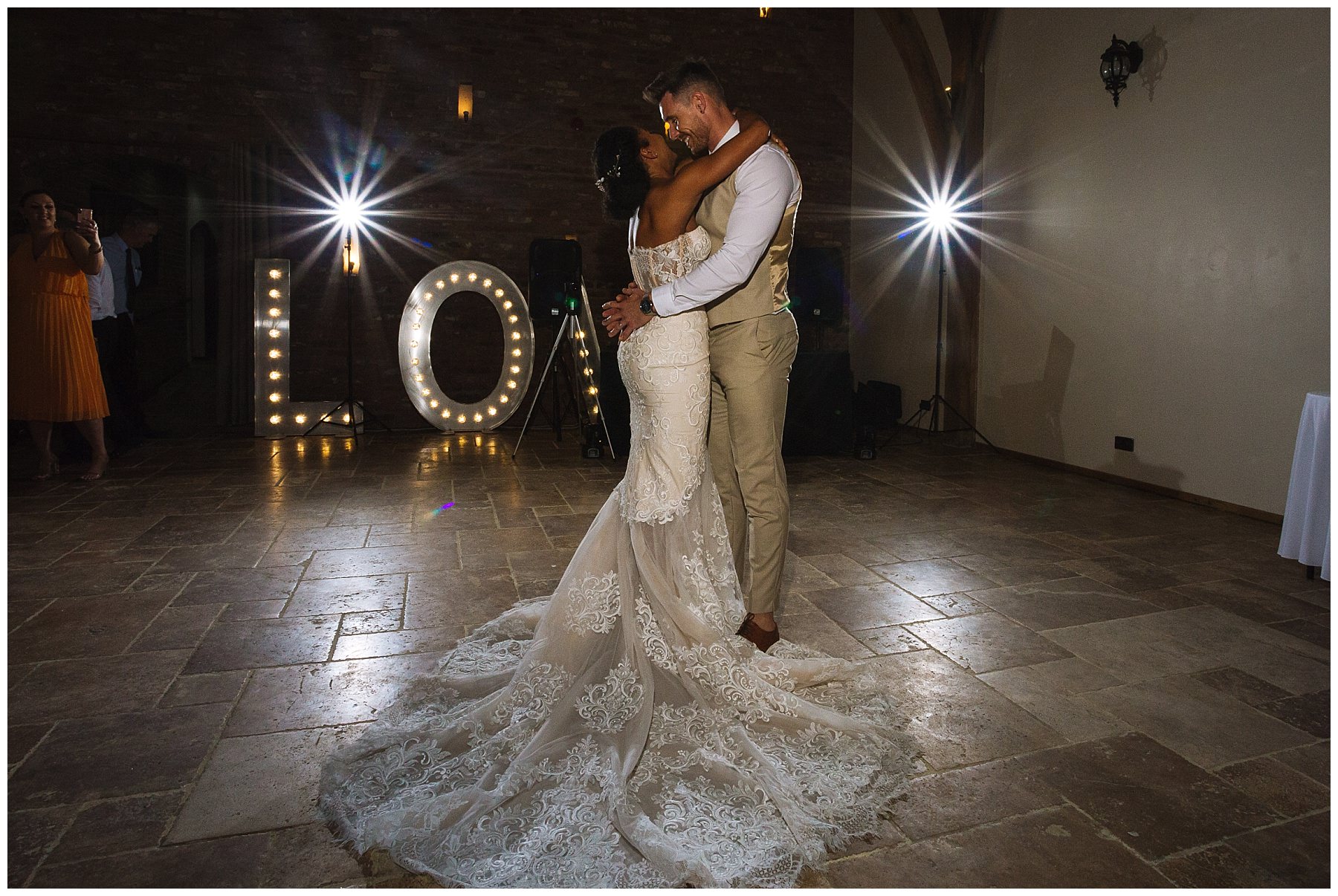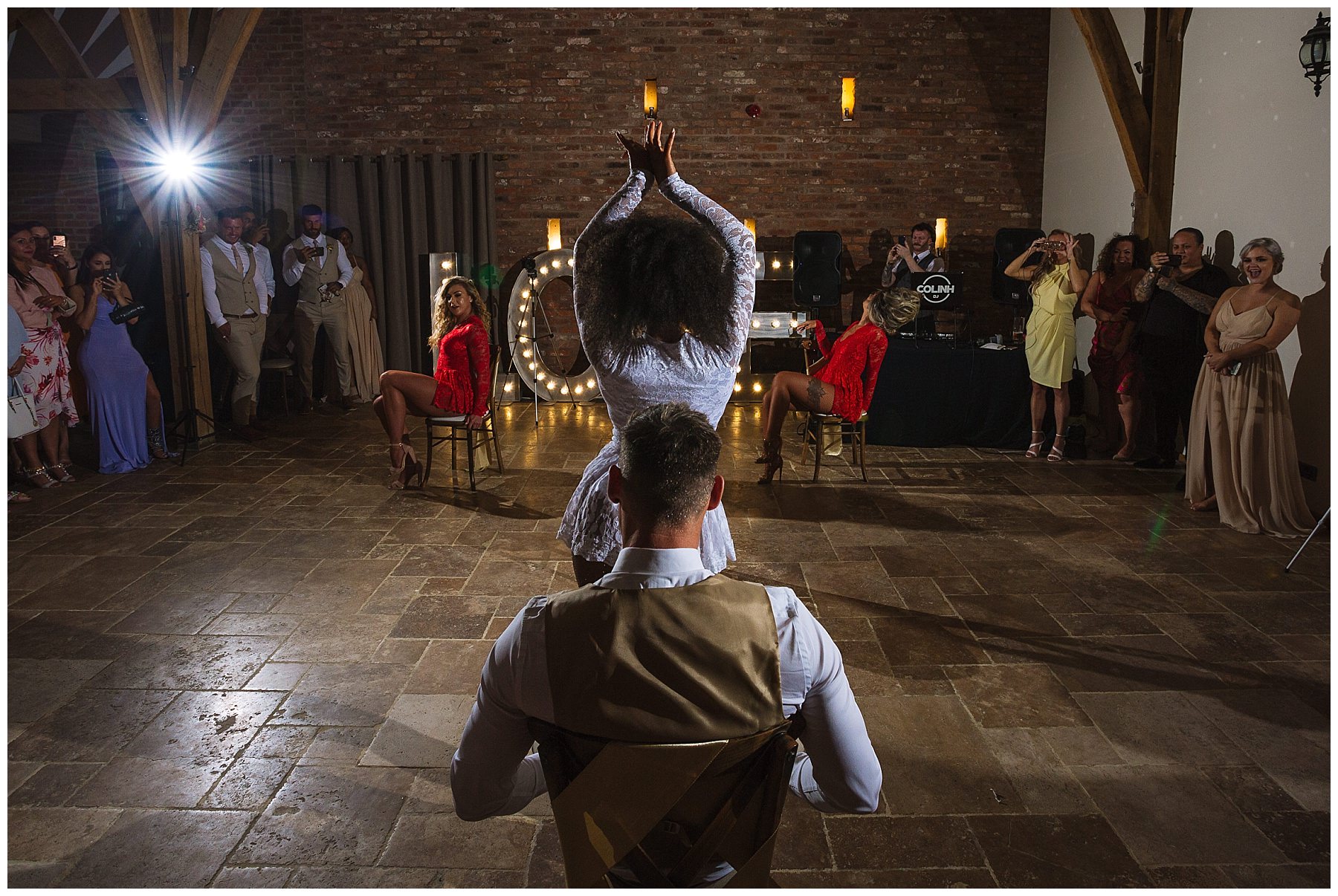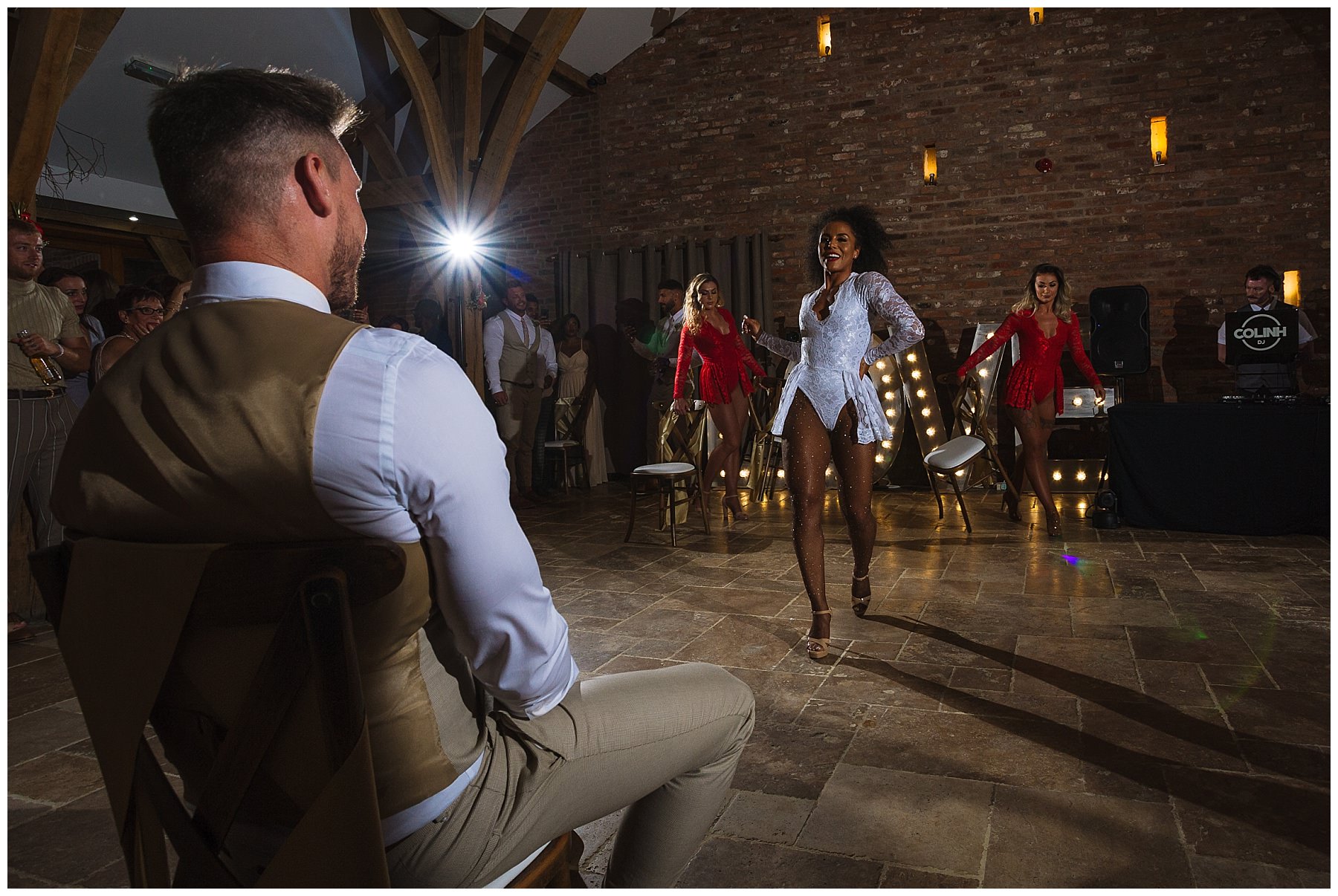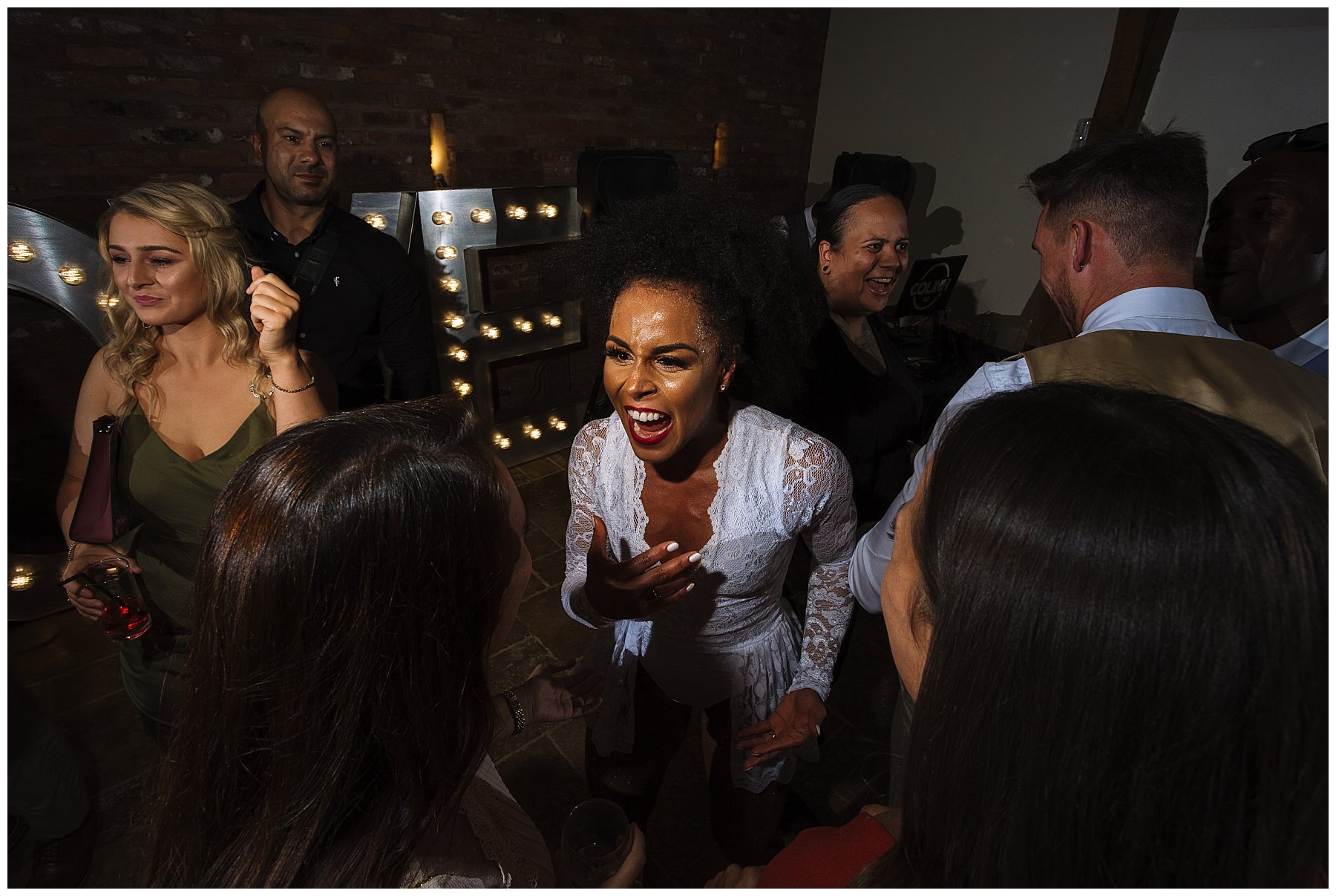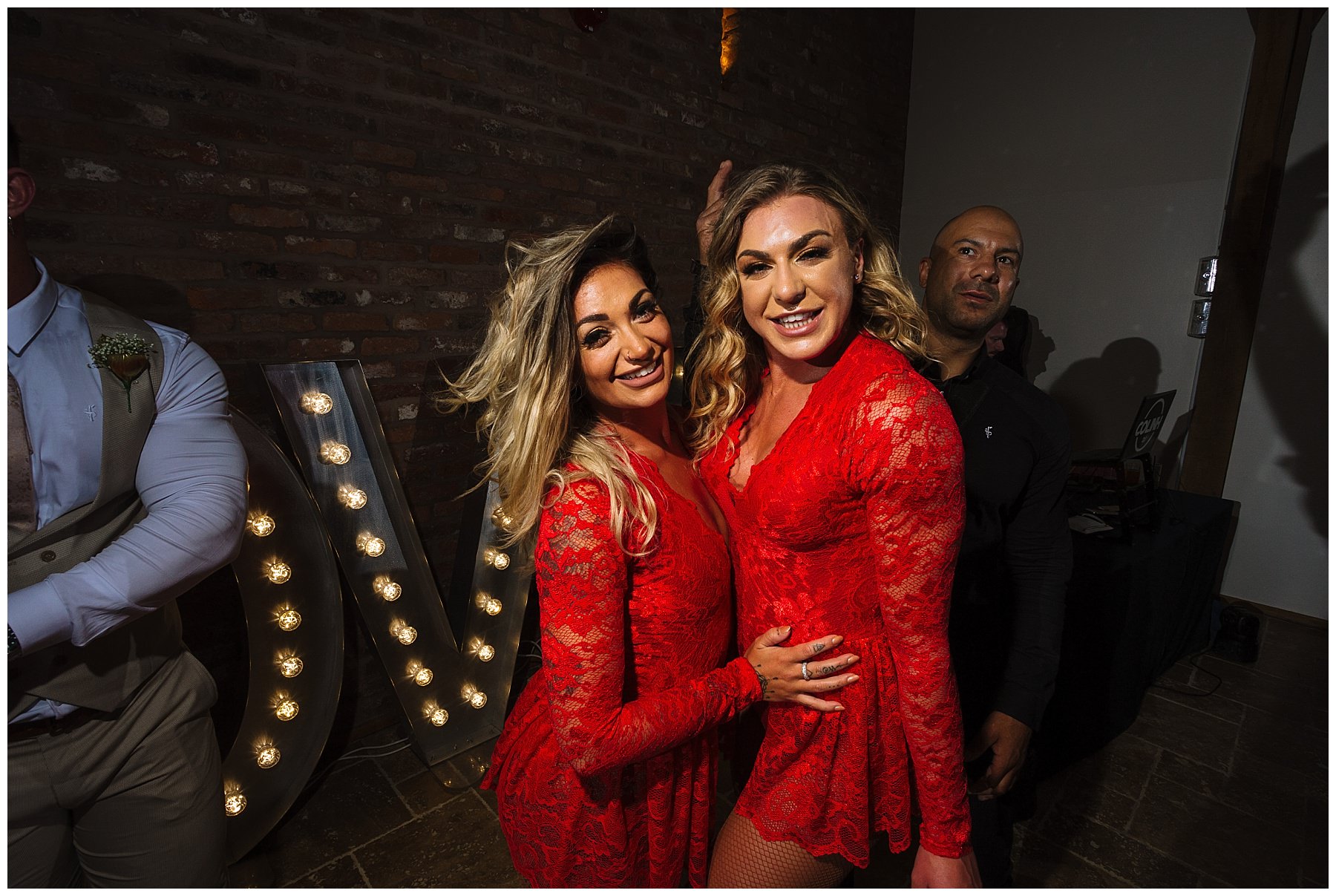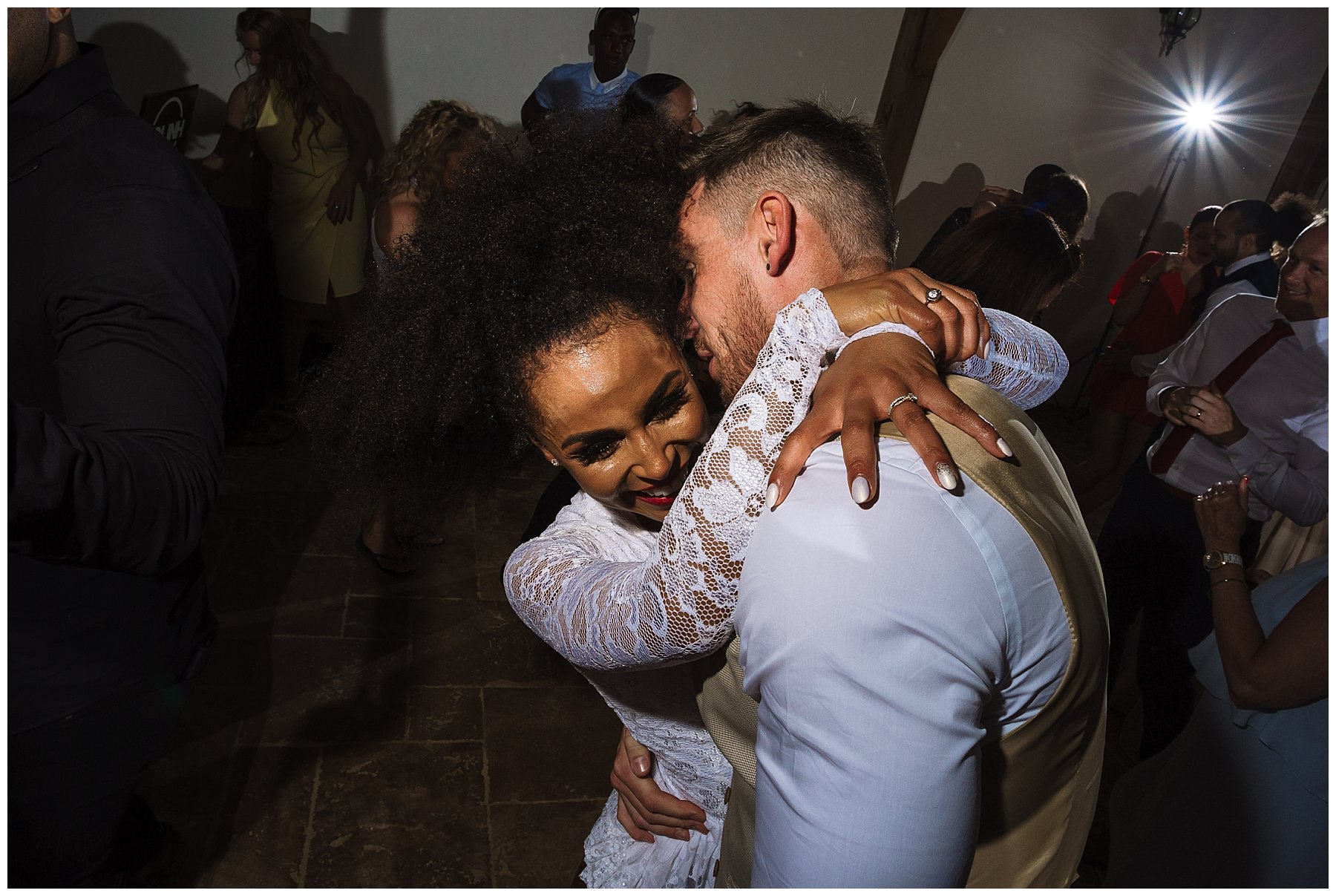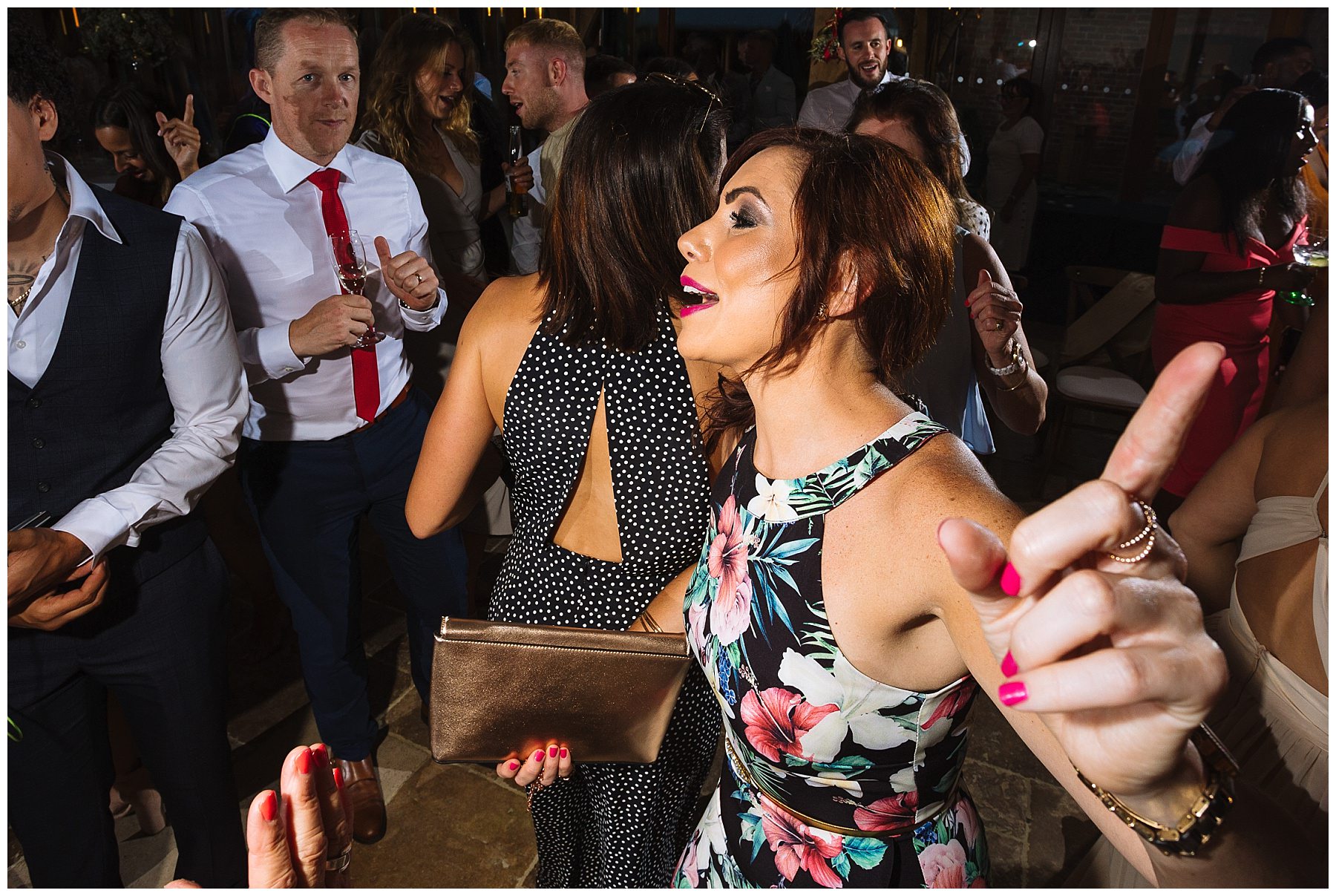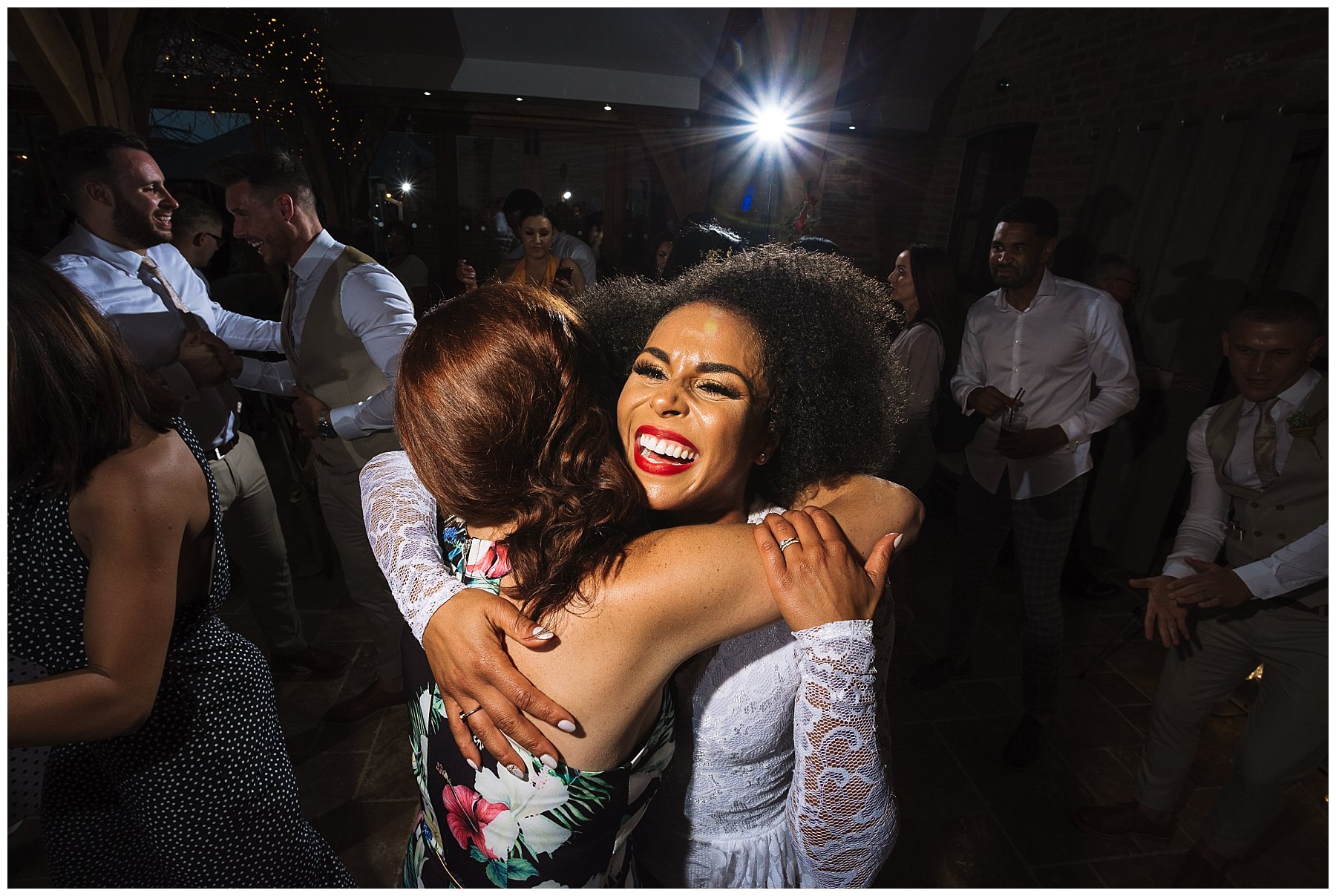 If you're looking for a Swancar Farm wedding photographer then please get in touch, I'd love to hear about your plans.