Holmes Mill Wedding Photography
Anne and John! These guys are such a brilliant couple and they chose an amazing venue to get married in. I was so pleased when they booked me to photograph their Holmes Mill wedding, I knew without a doubt that it was going to be a lot of fun!
Previously an old mill (obviously!) in the centre of Clitheroe Holmes Mill has been transformed over the last couple of years. The site now has a brewery (I can confirm that the ale is excellent), a farm shop and hotel. Weddings take place above the brewery in a brilliant open plan, blank canvas space. Couples really put their own stamp on it and Anne and John were no exception.
DIY wedding space
The high ceilings and huge windows at Holmes Mill mean it's a real pleasure to shoot in. Strings of lights cover the space and Anne and John had filled it with foliage, vases of flowers and candles. The ceremony itself was beautiful, I don't think there was a dry eye in the house when Anne's daughters walked down the aisle ahead of their mother who was escorted in by her proud brother.
It was a real family affair as John's son was Best Man alongside one of John's oldest friends. He gave a heartwarming speech later on in the day welcoming Anne into the family, everyone needed tissues again at that point too! I'm a sucker for a good speech and he really delivered.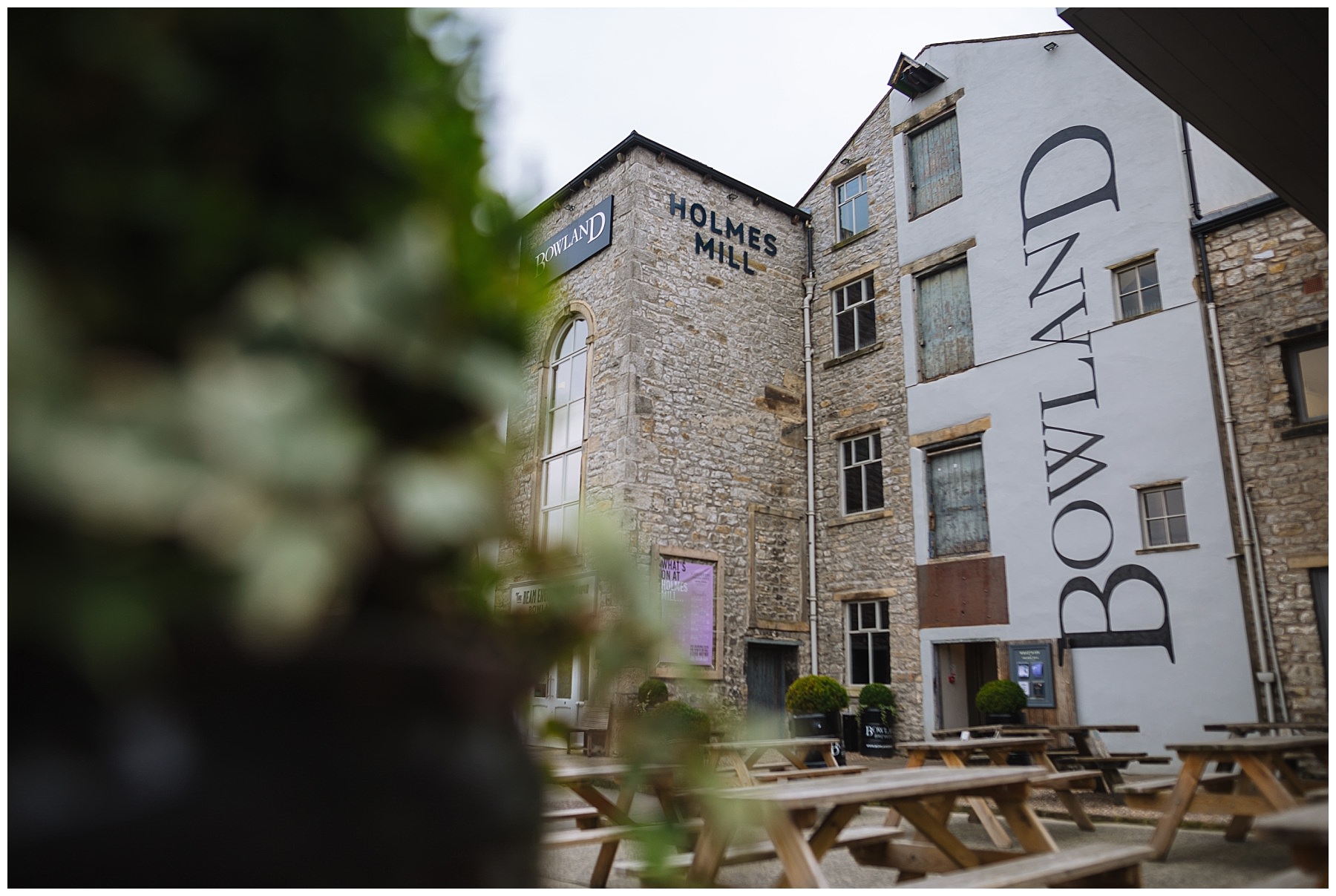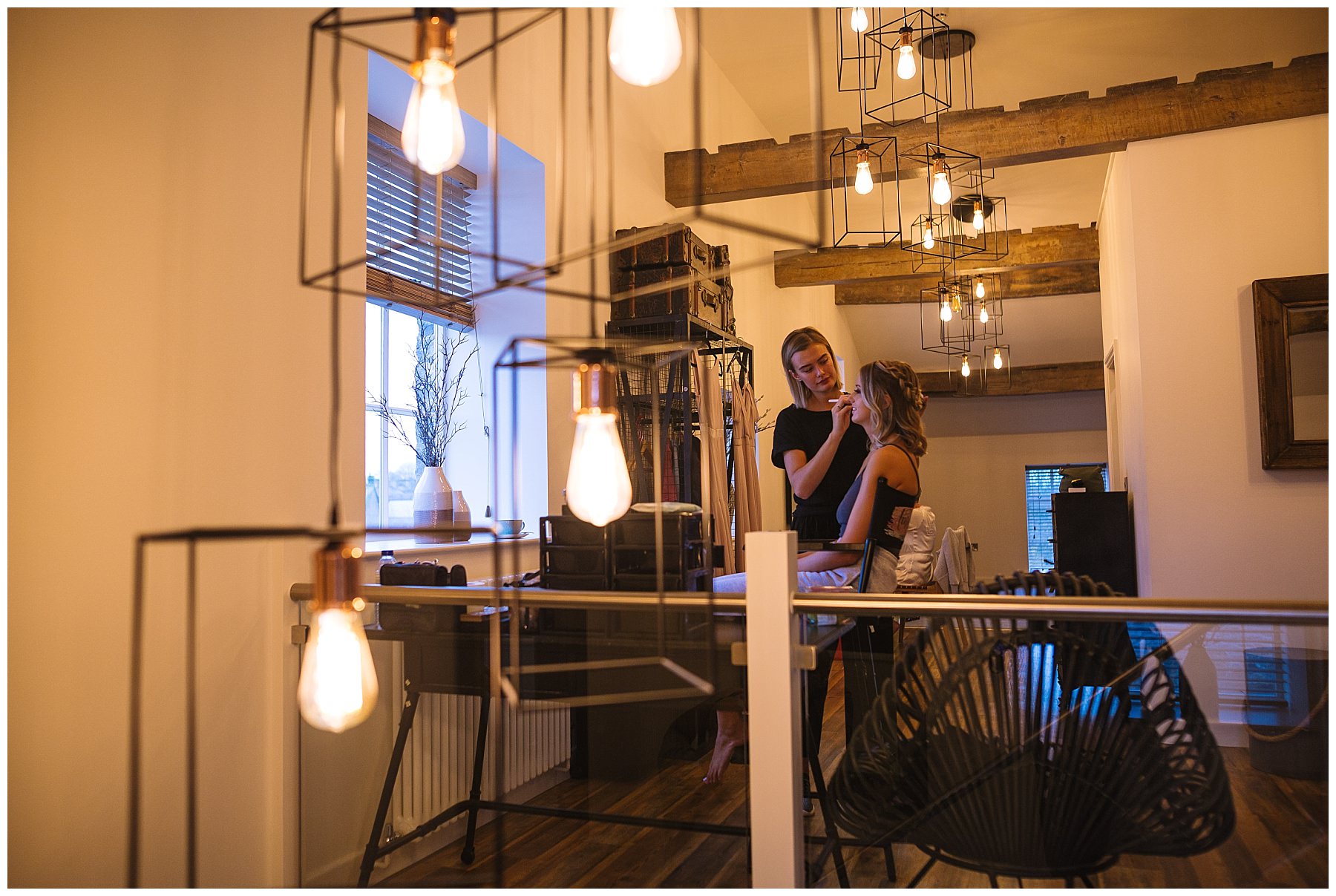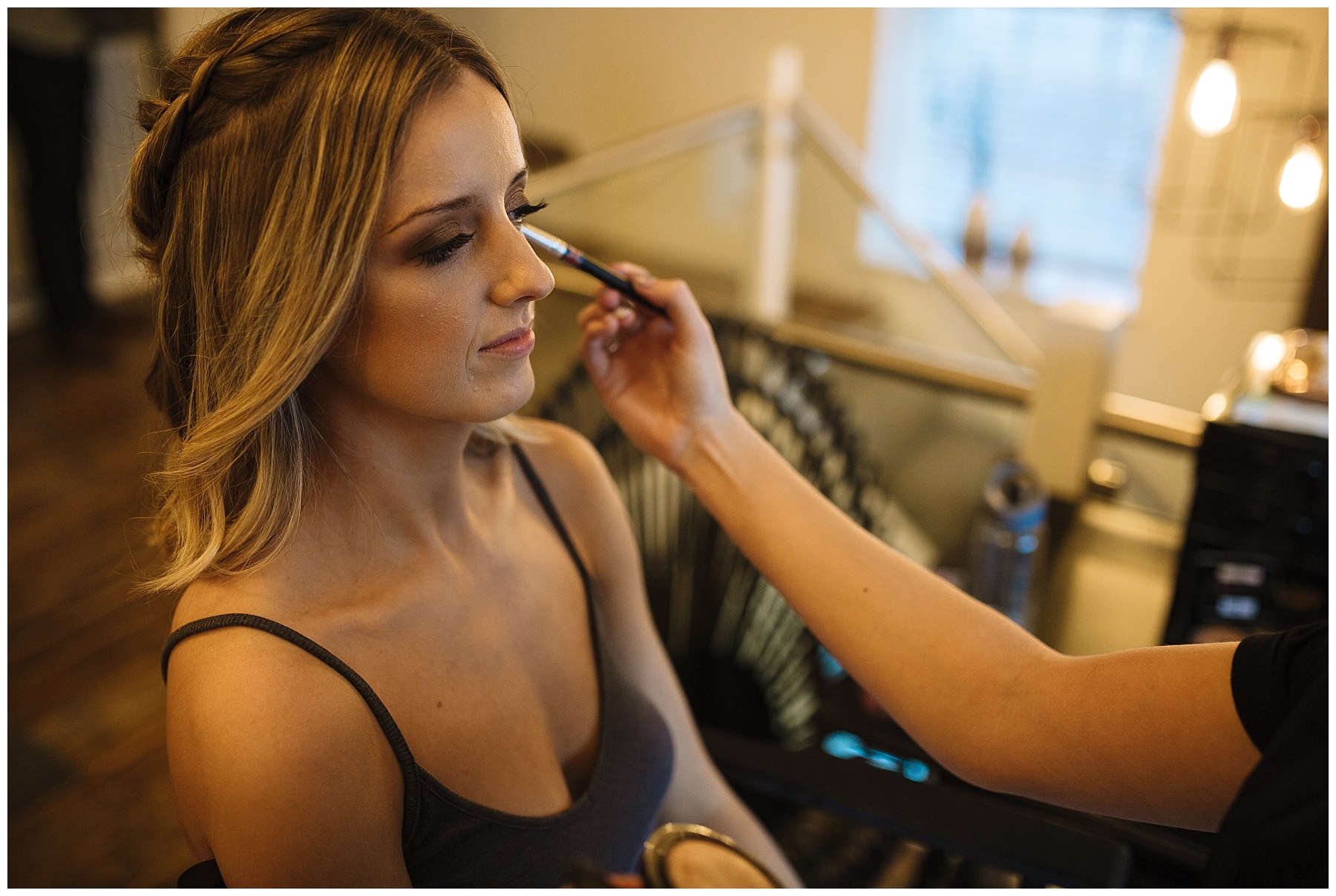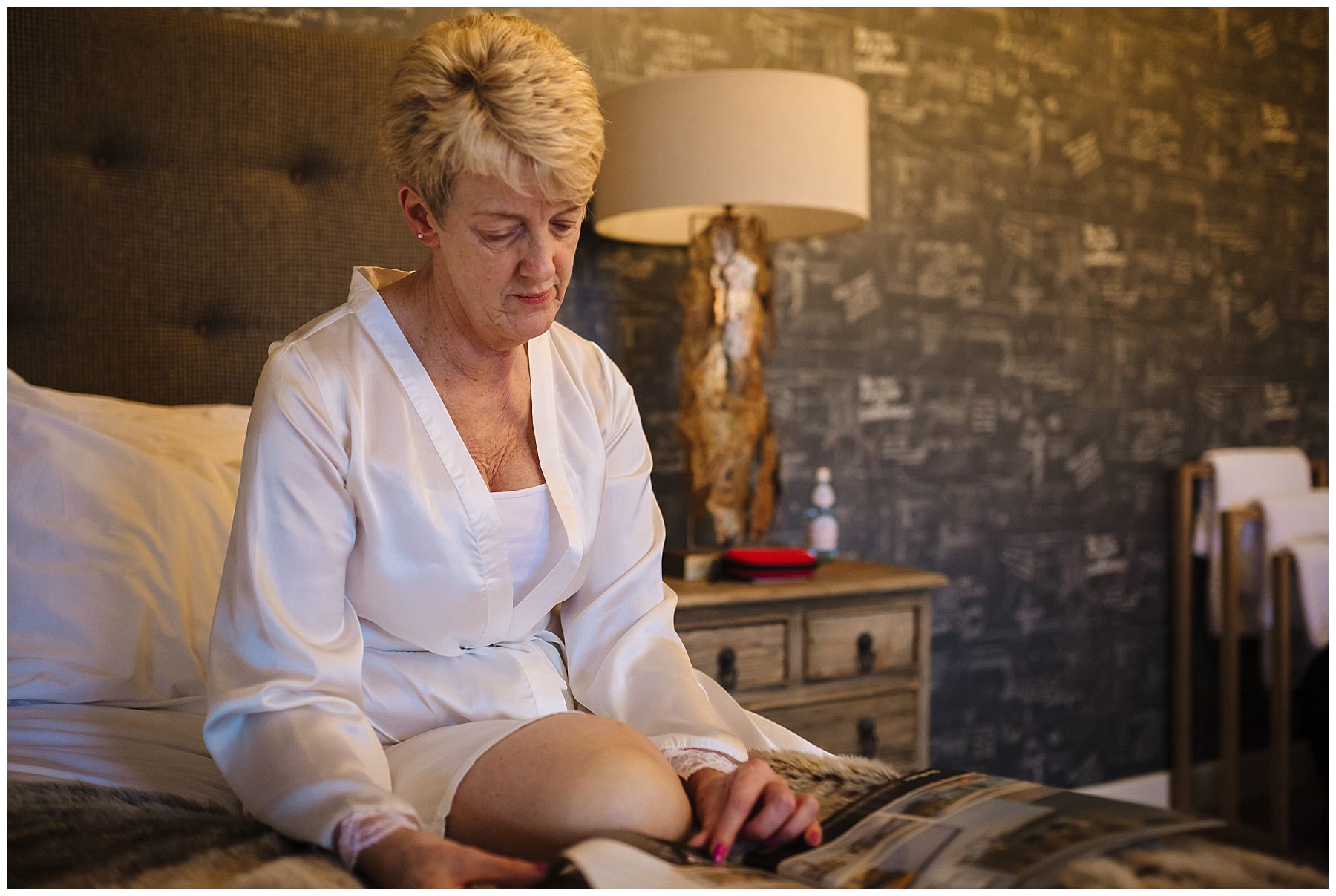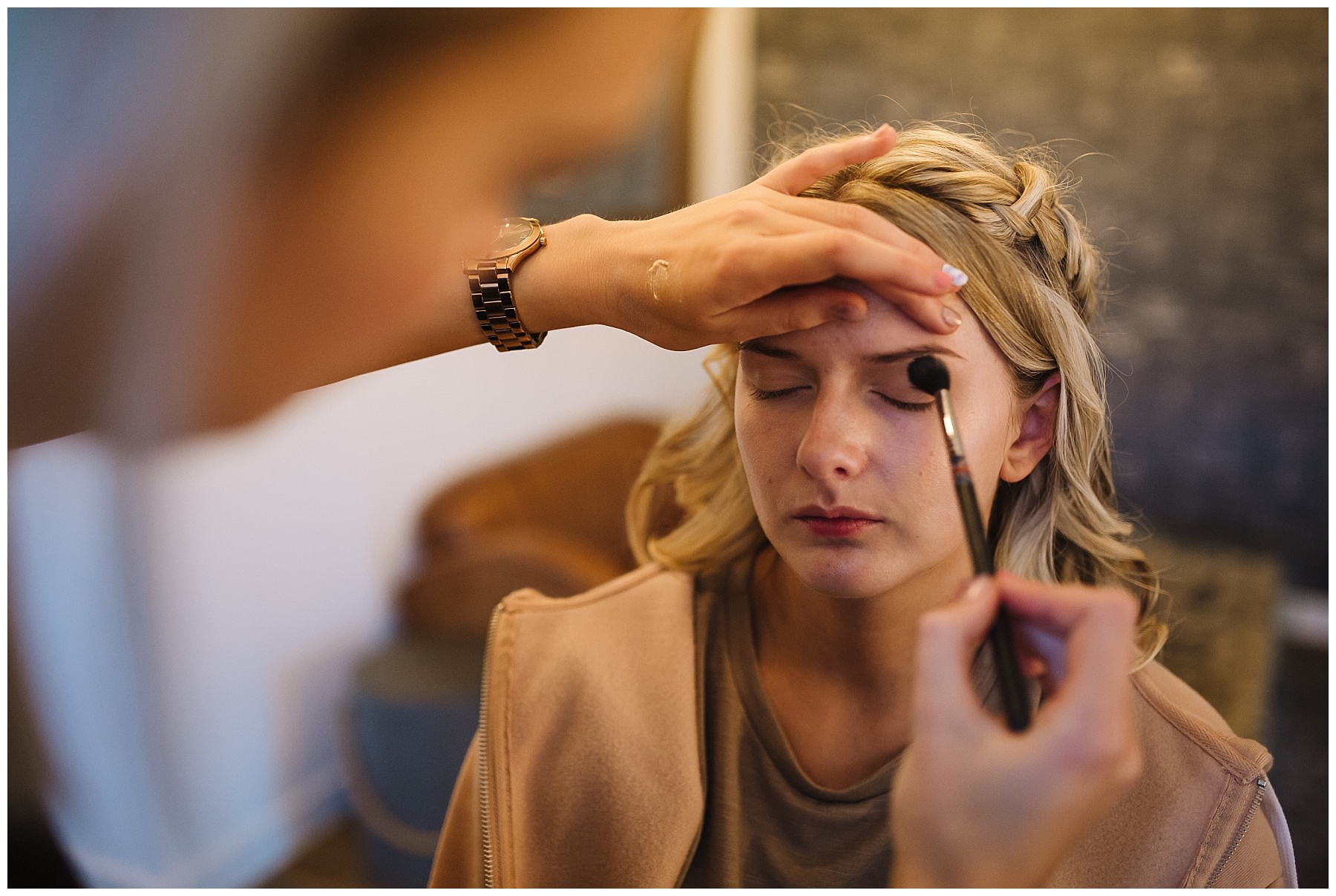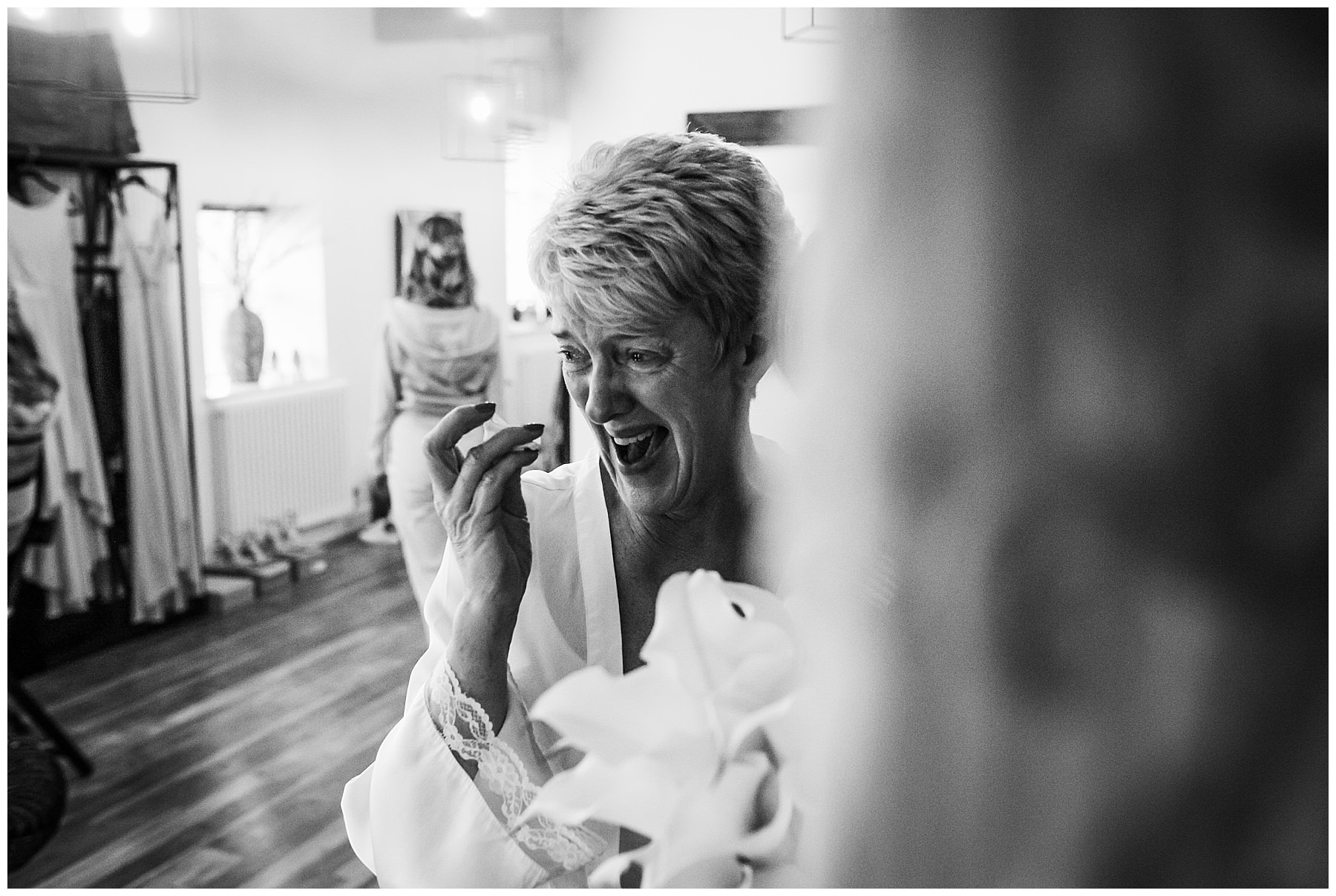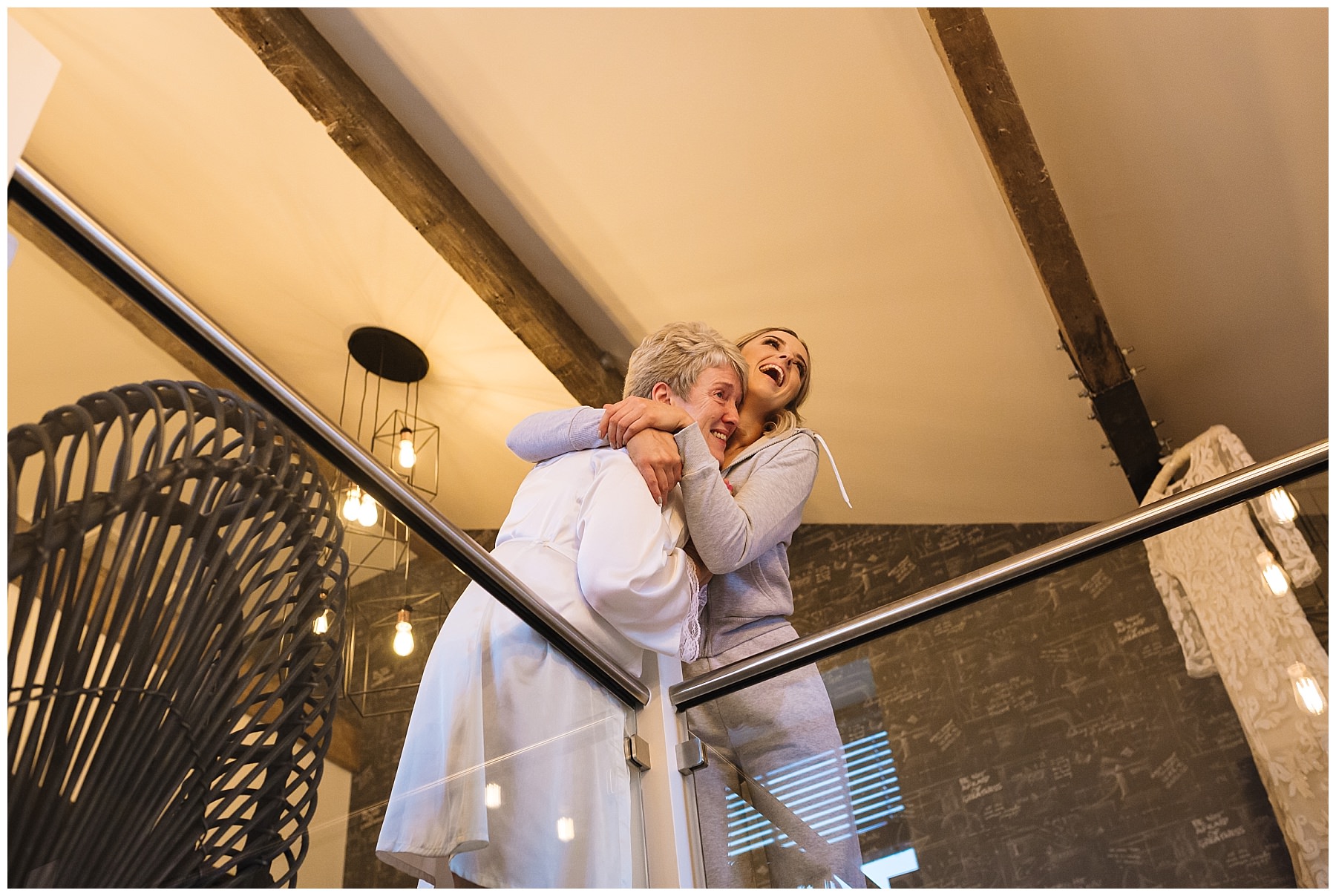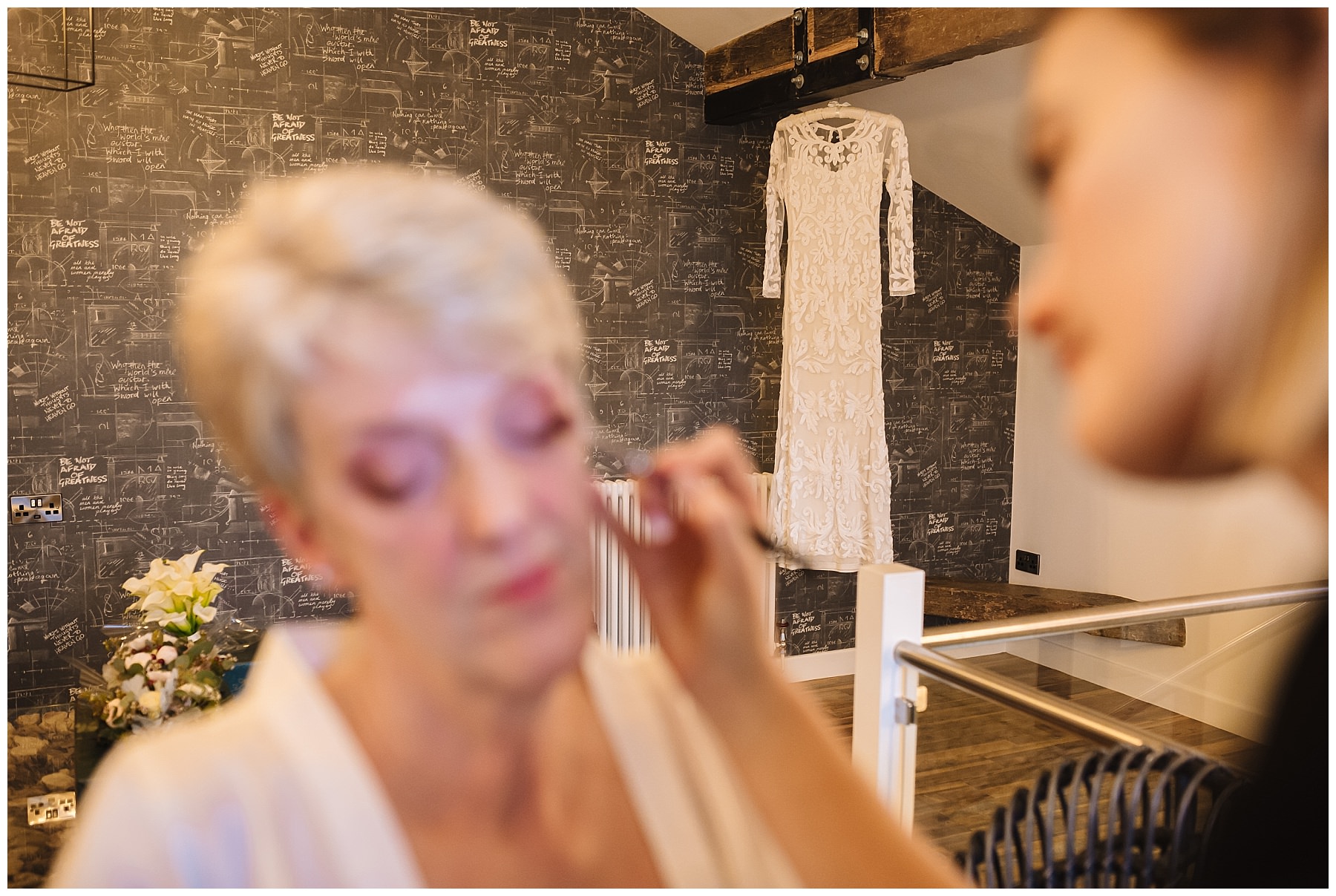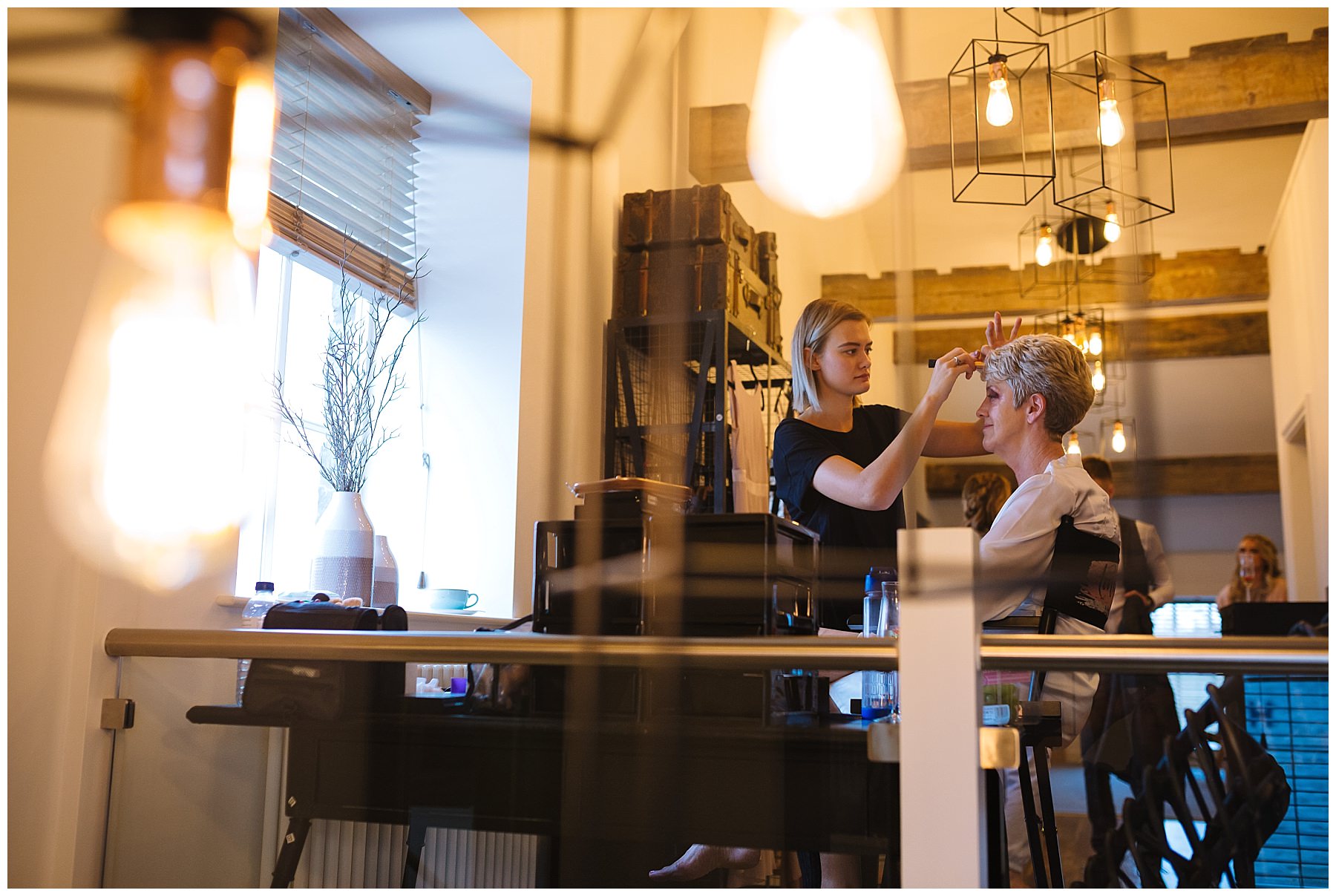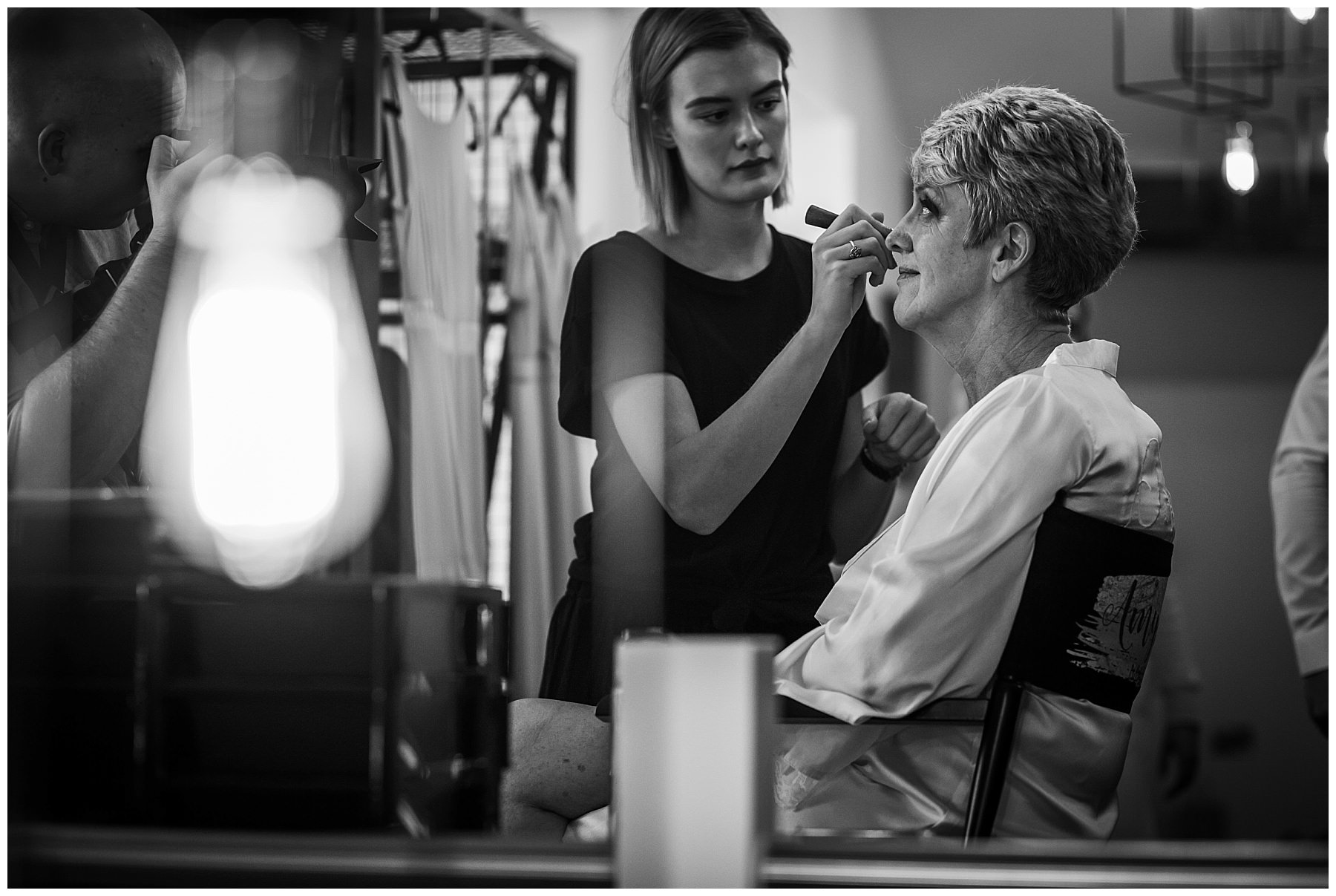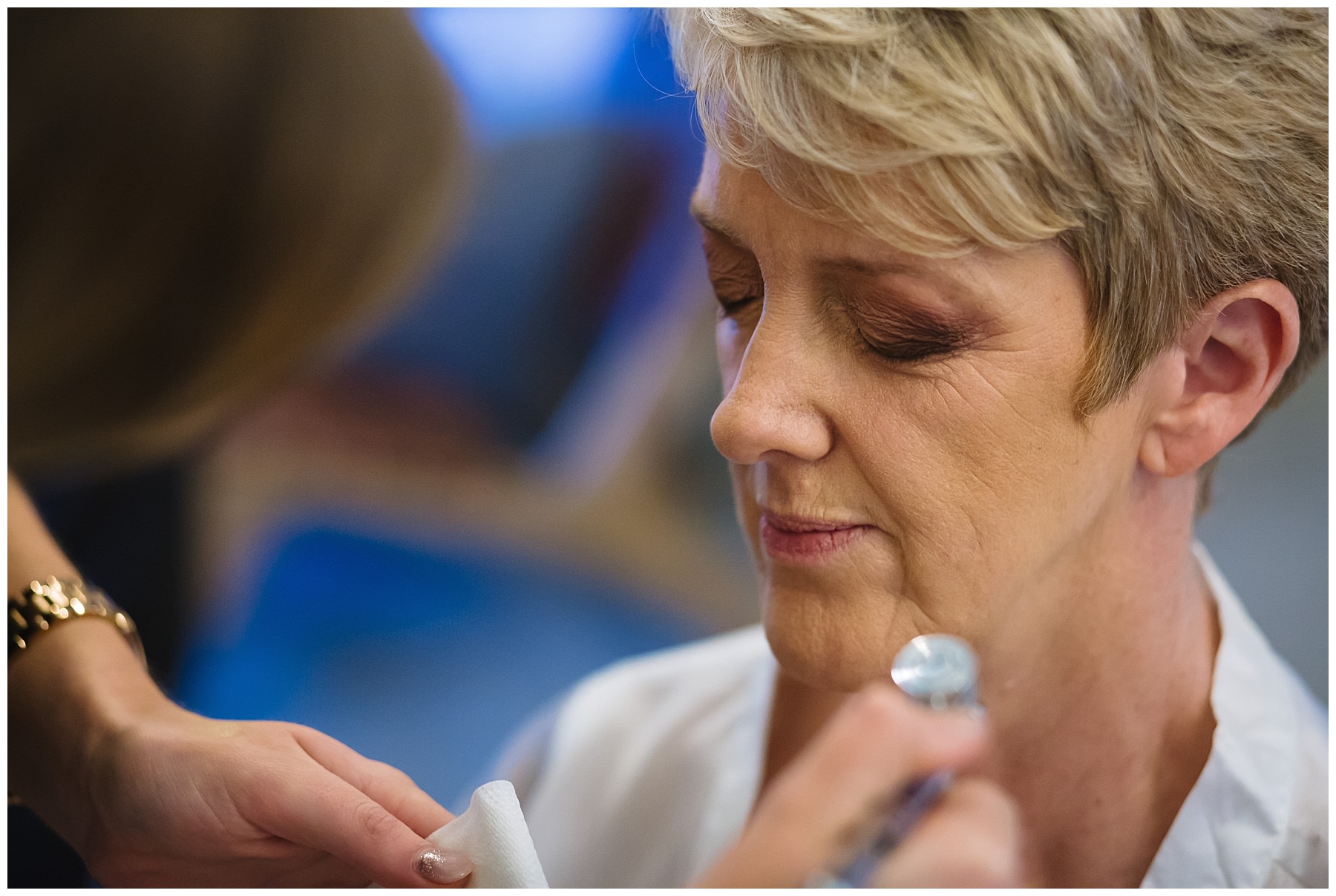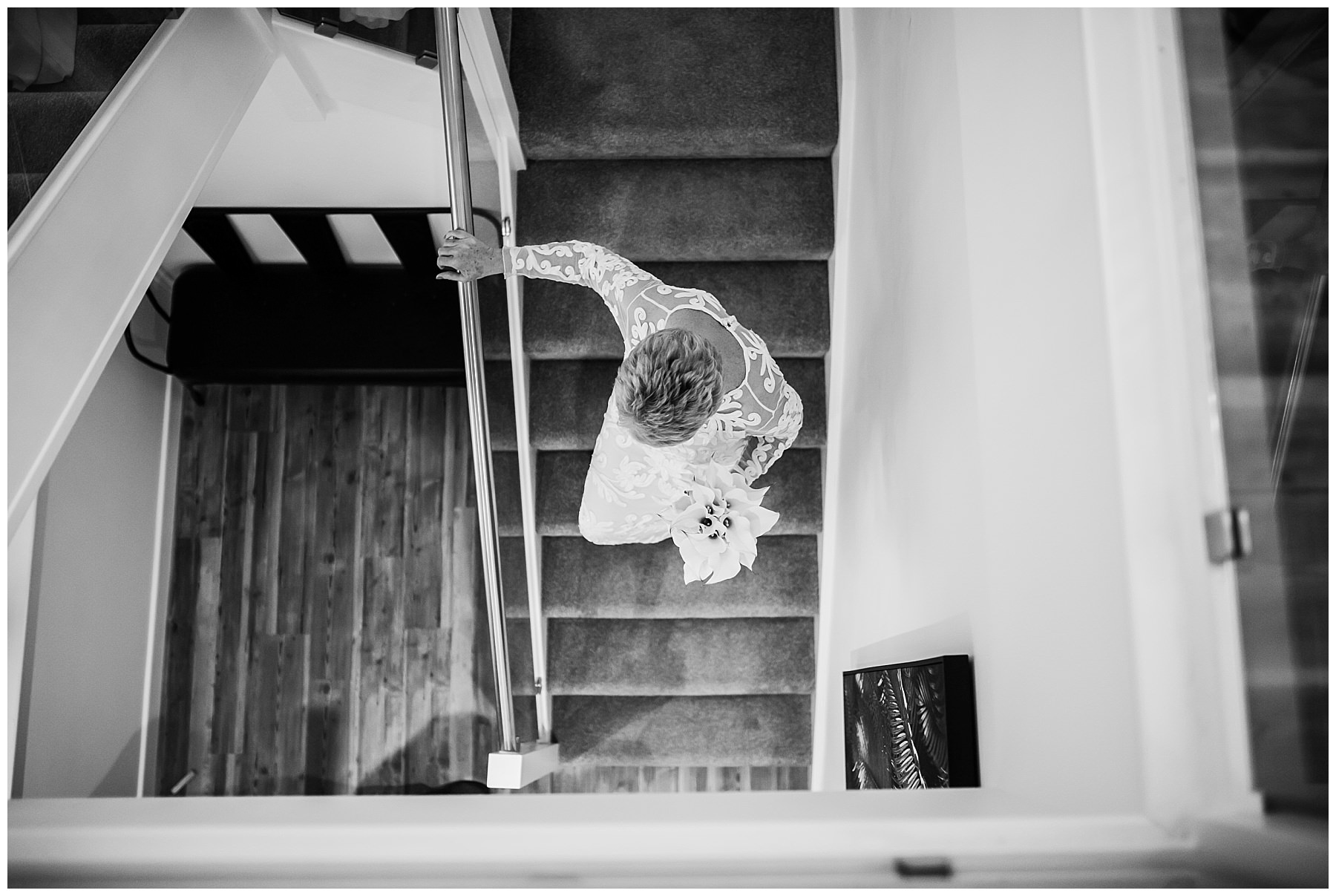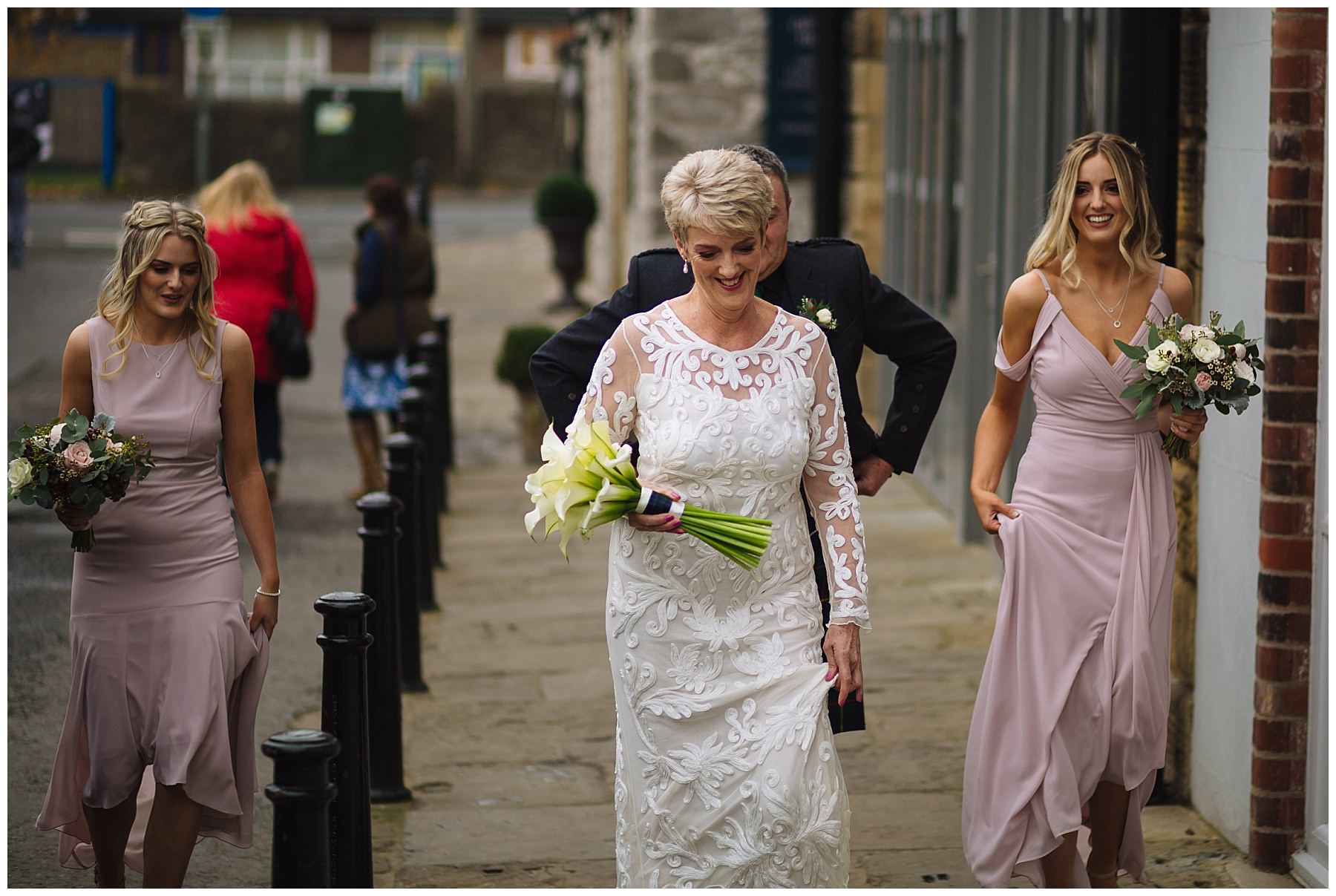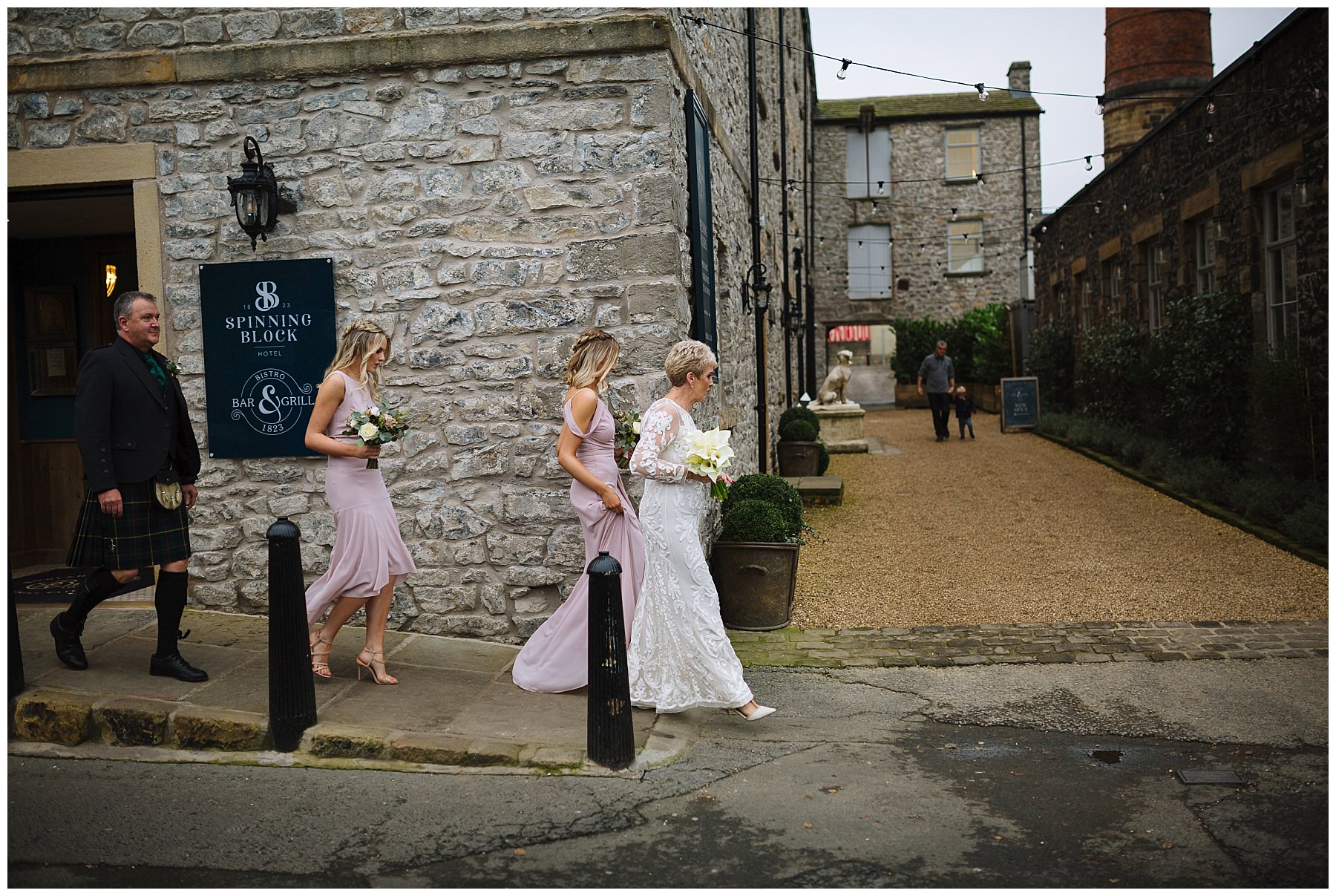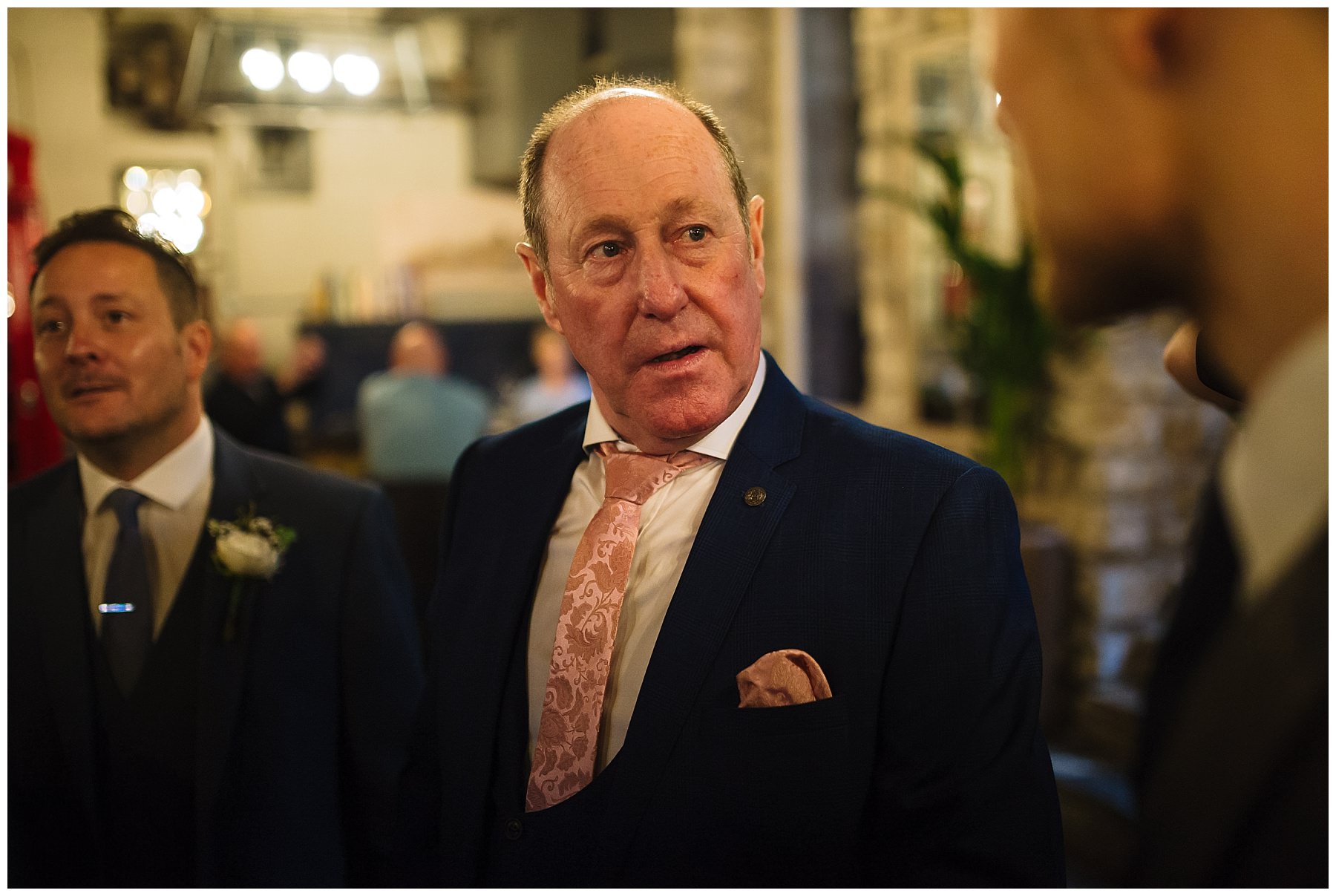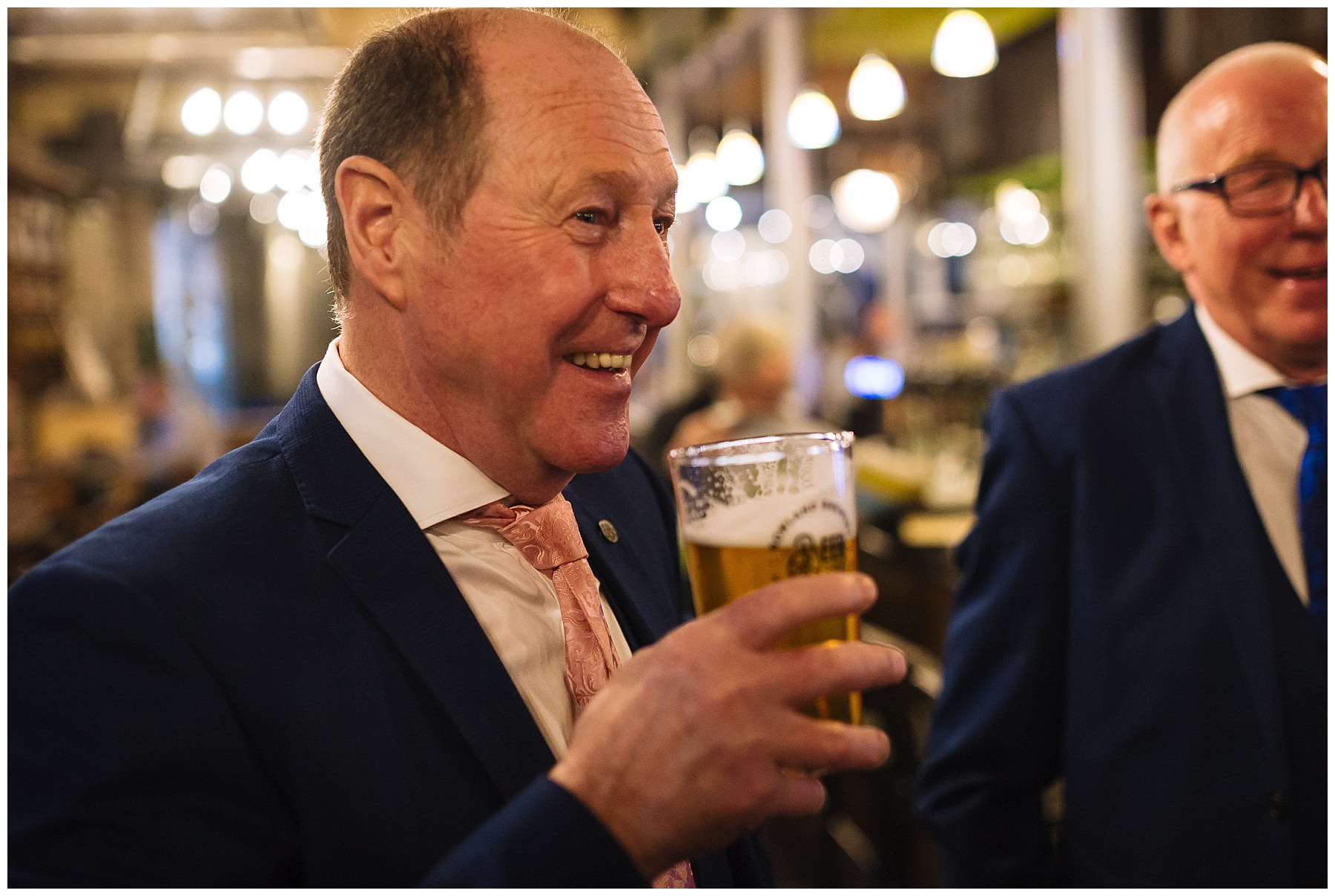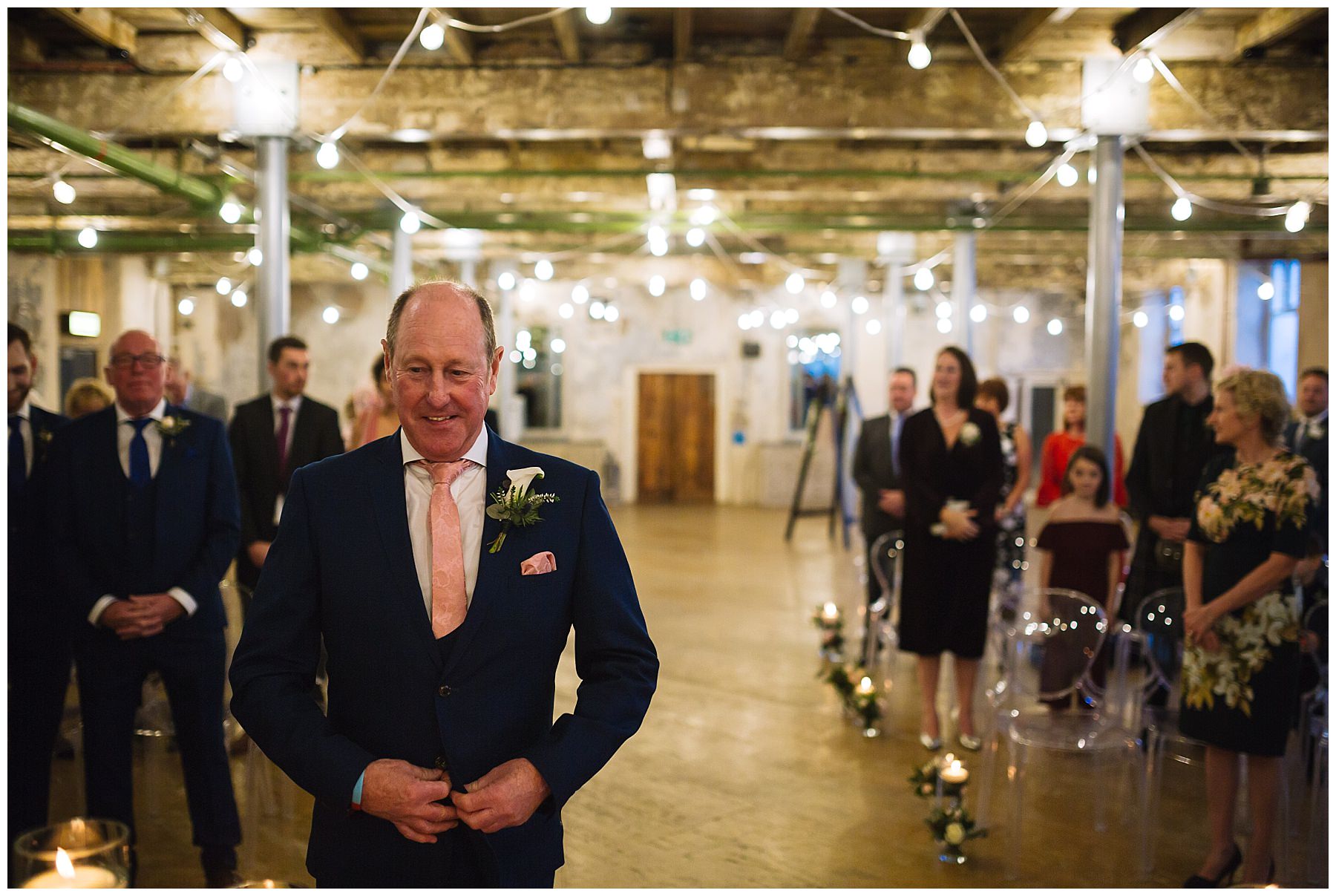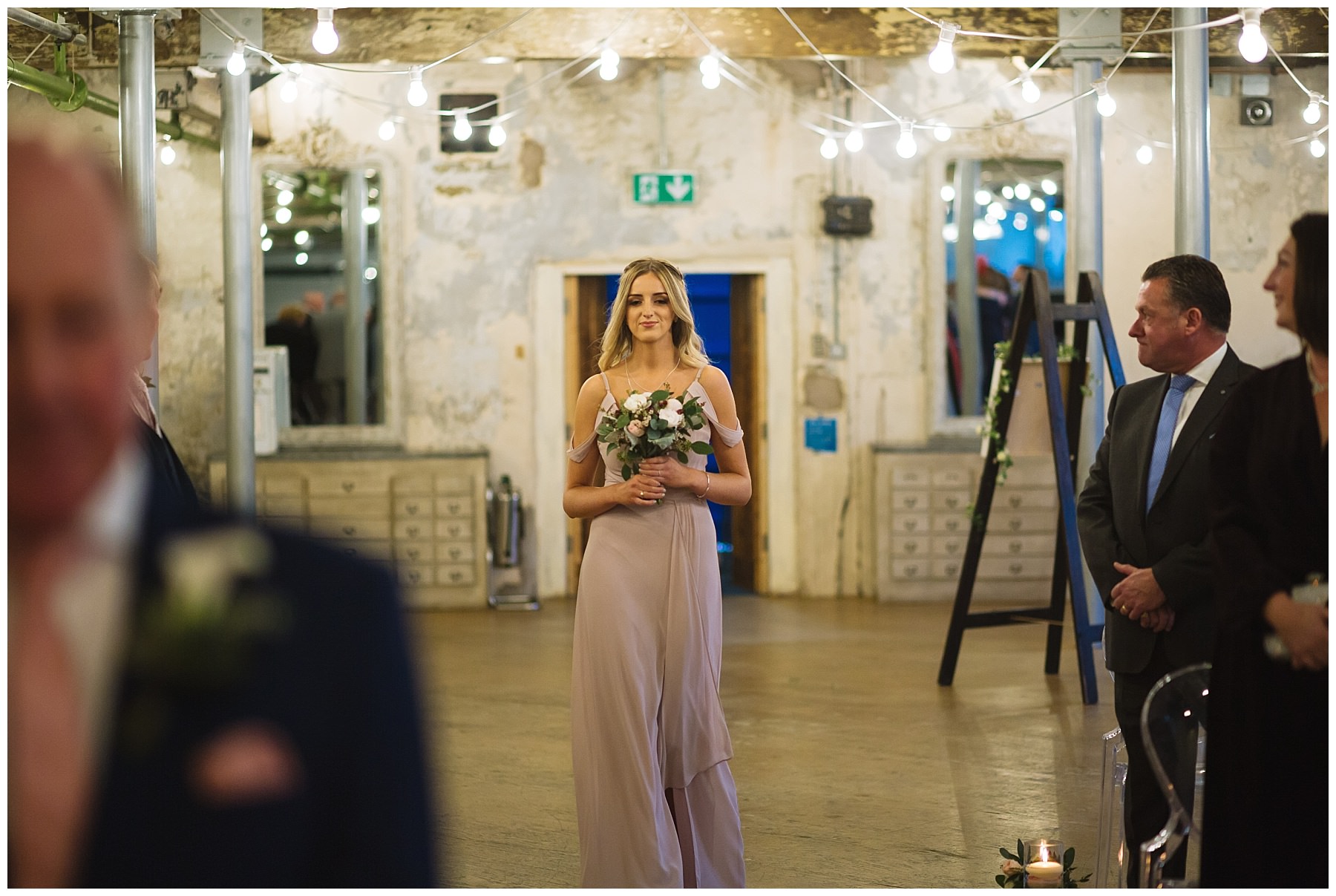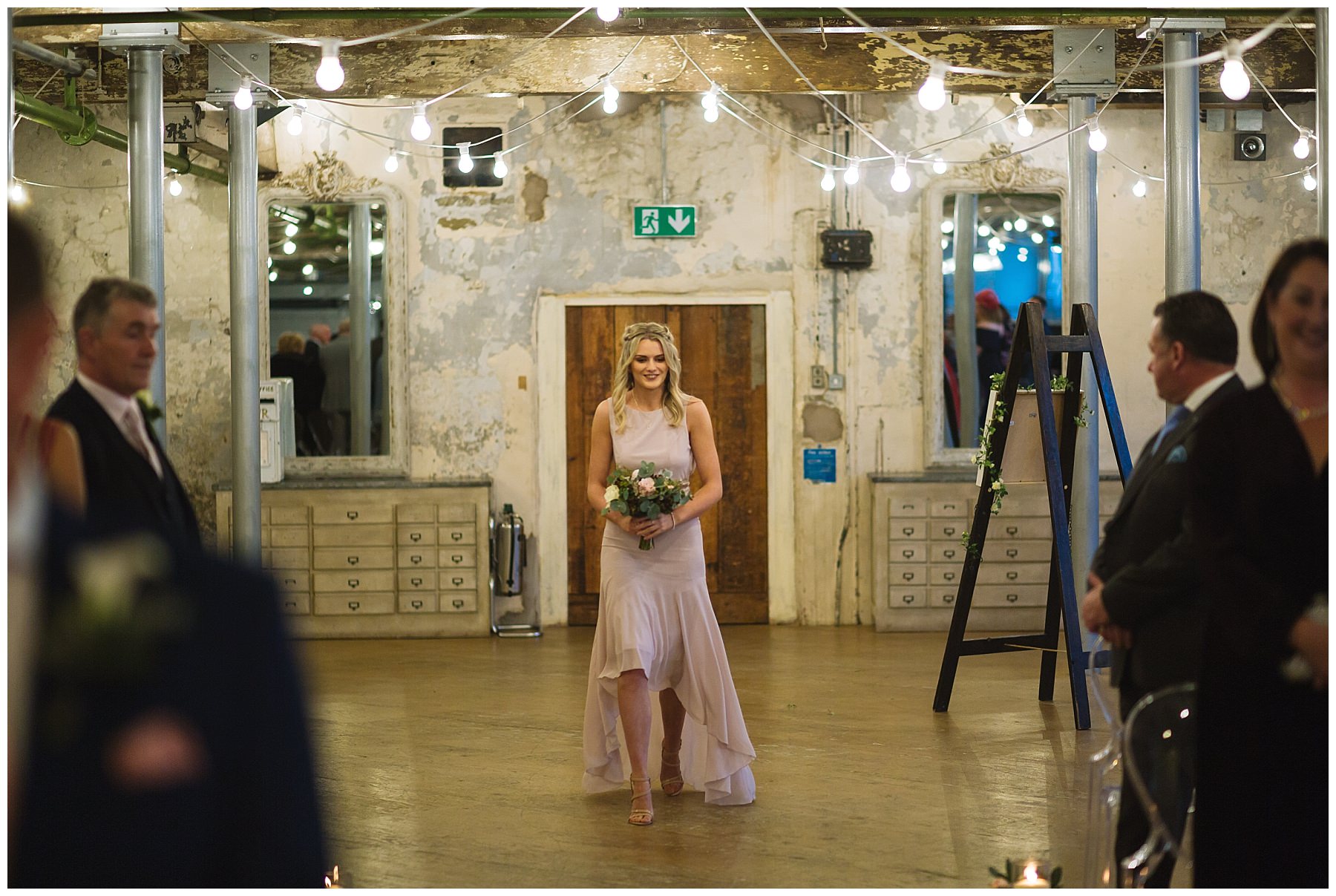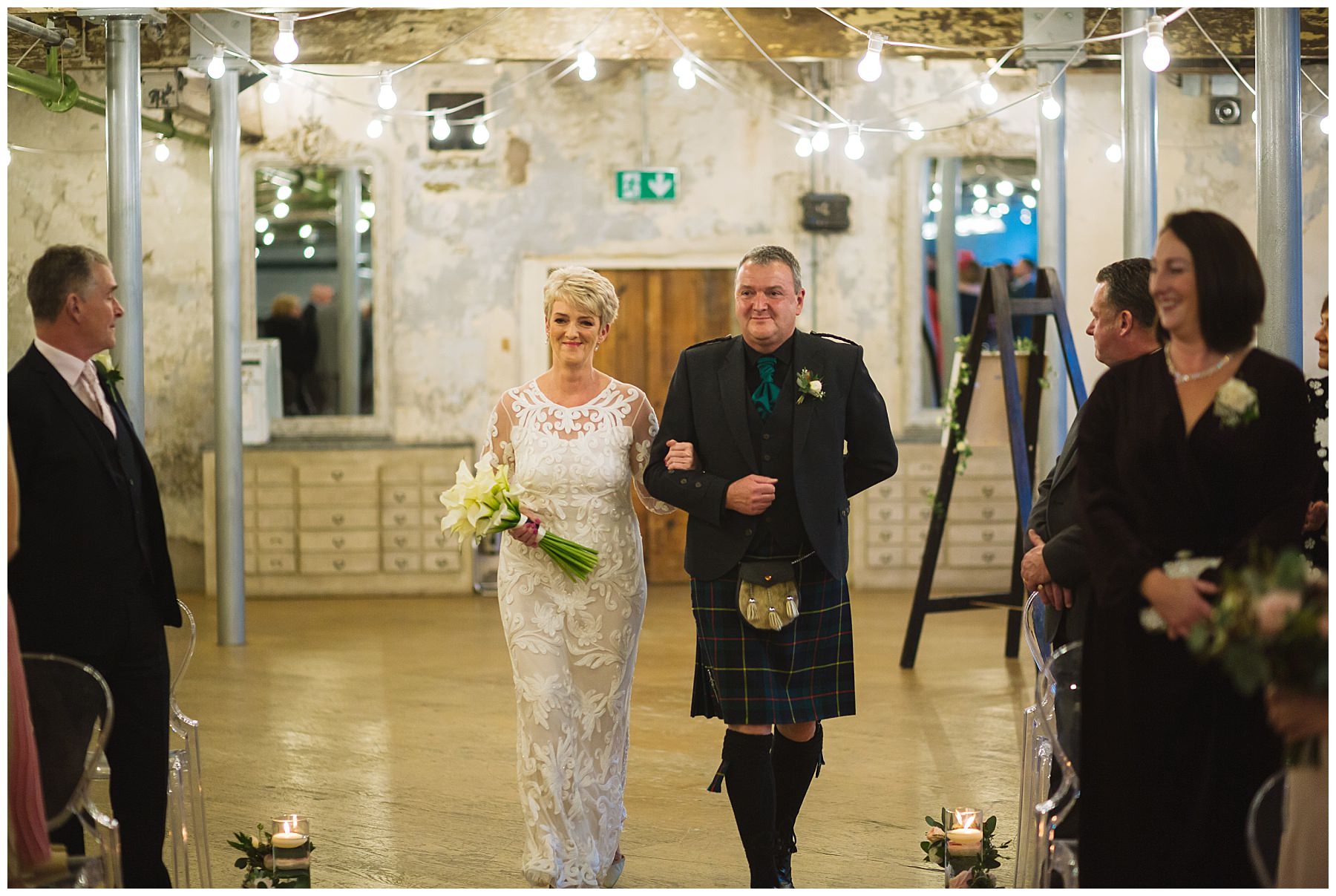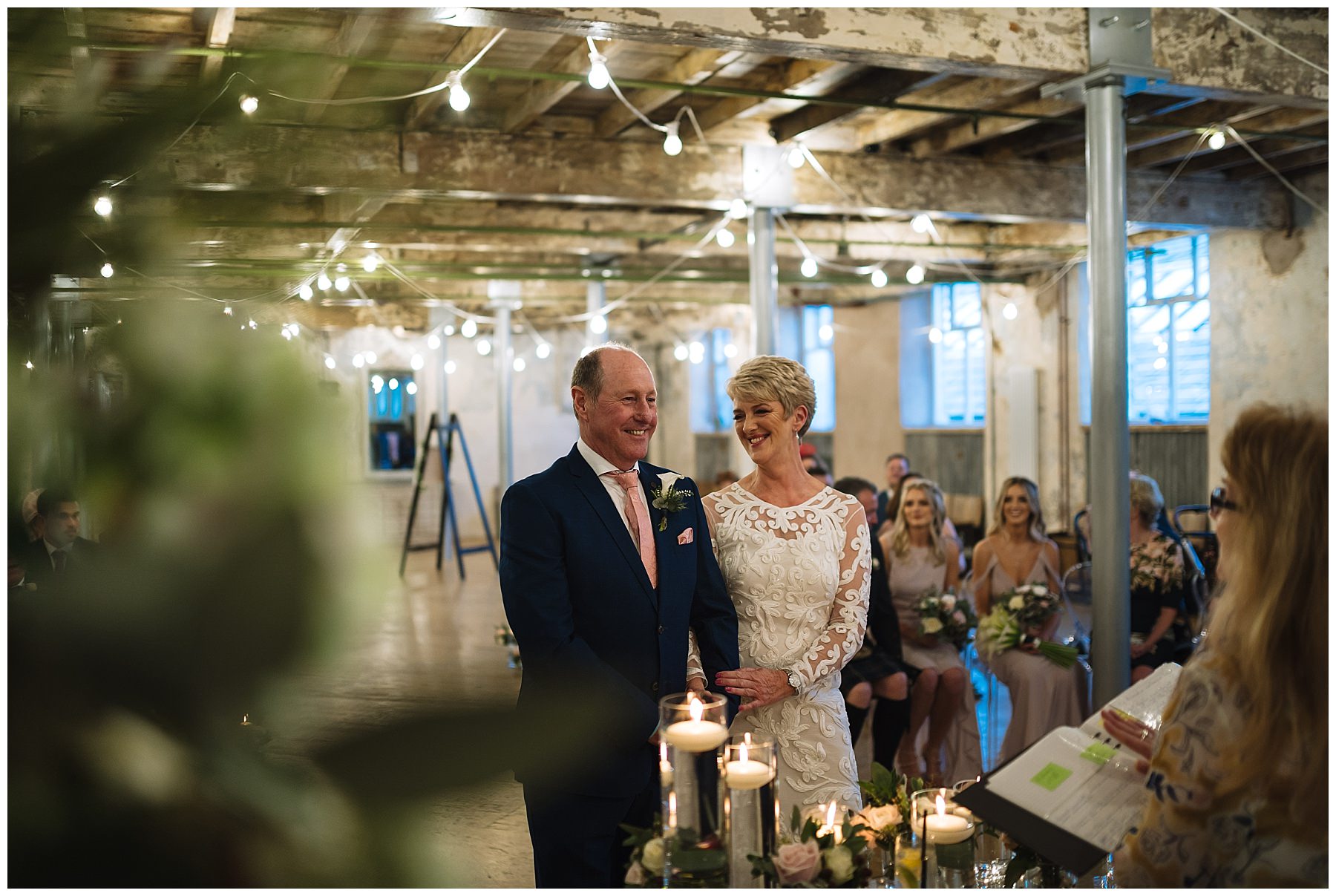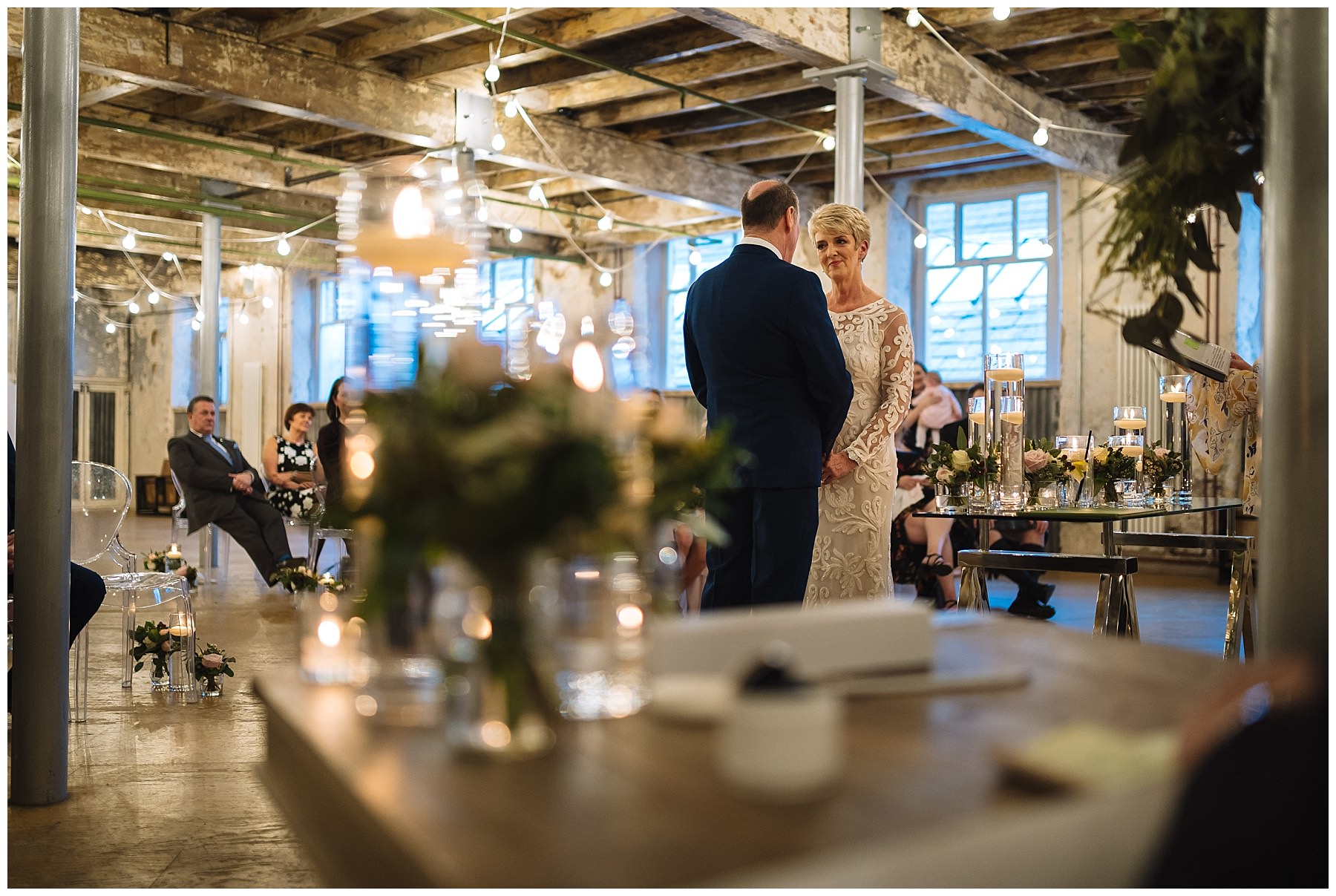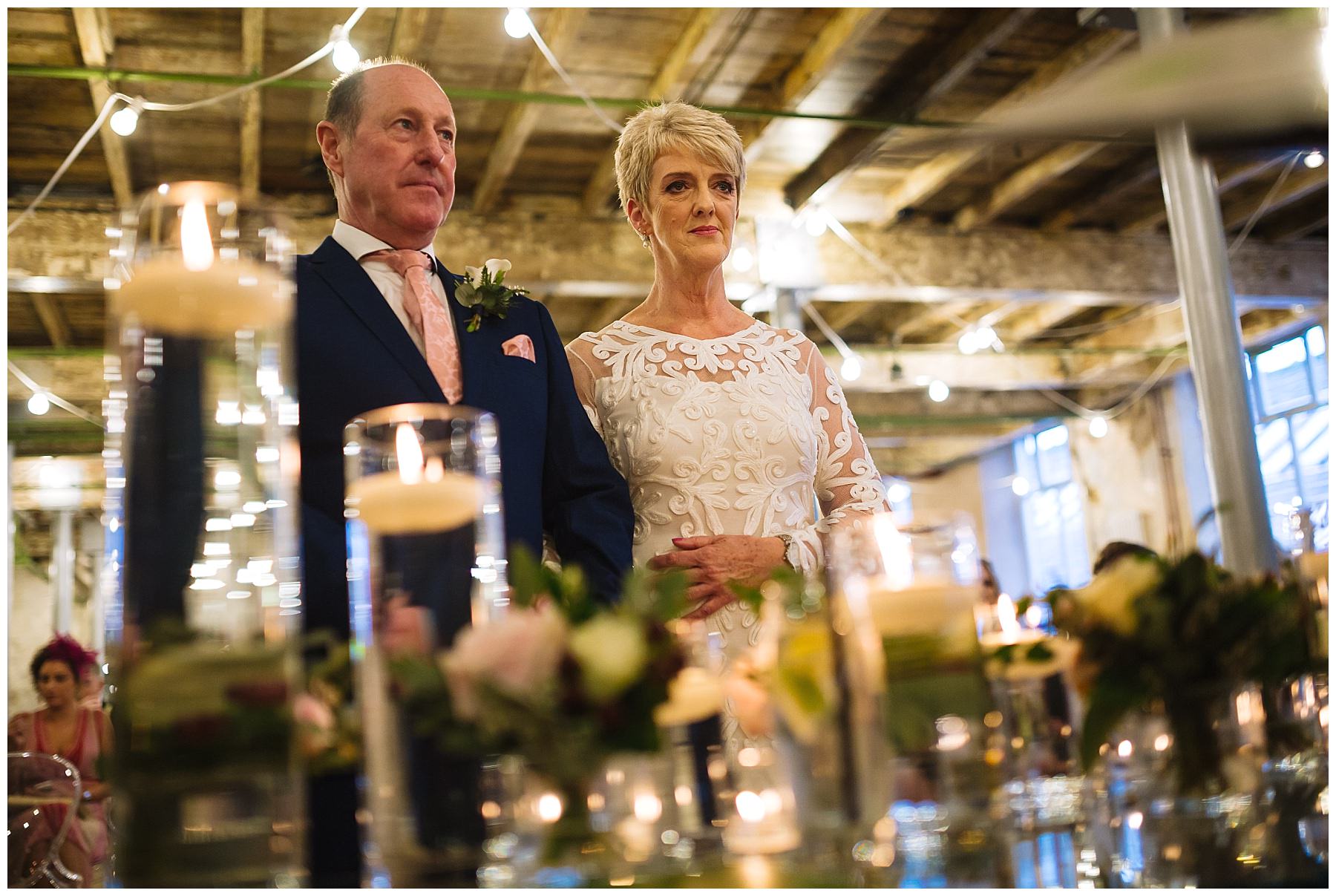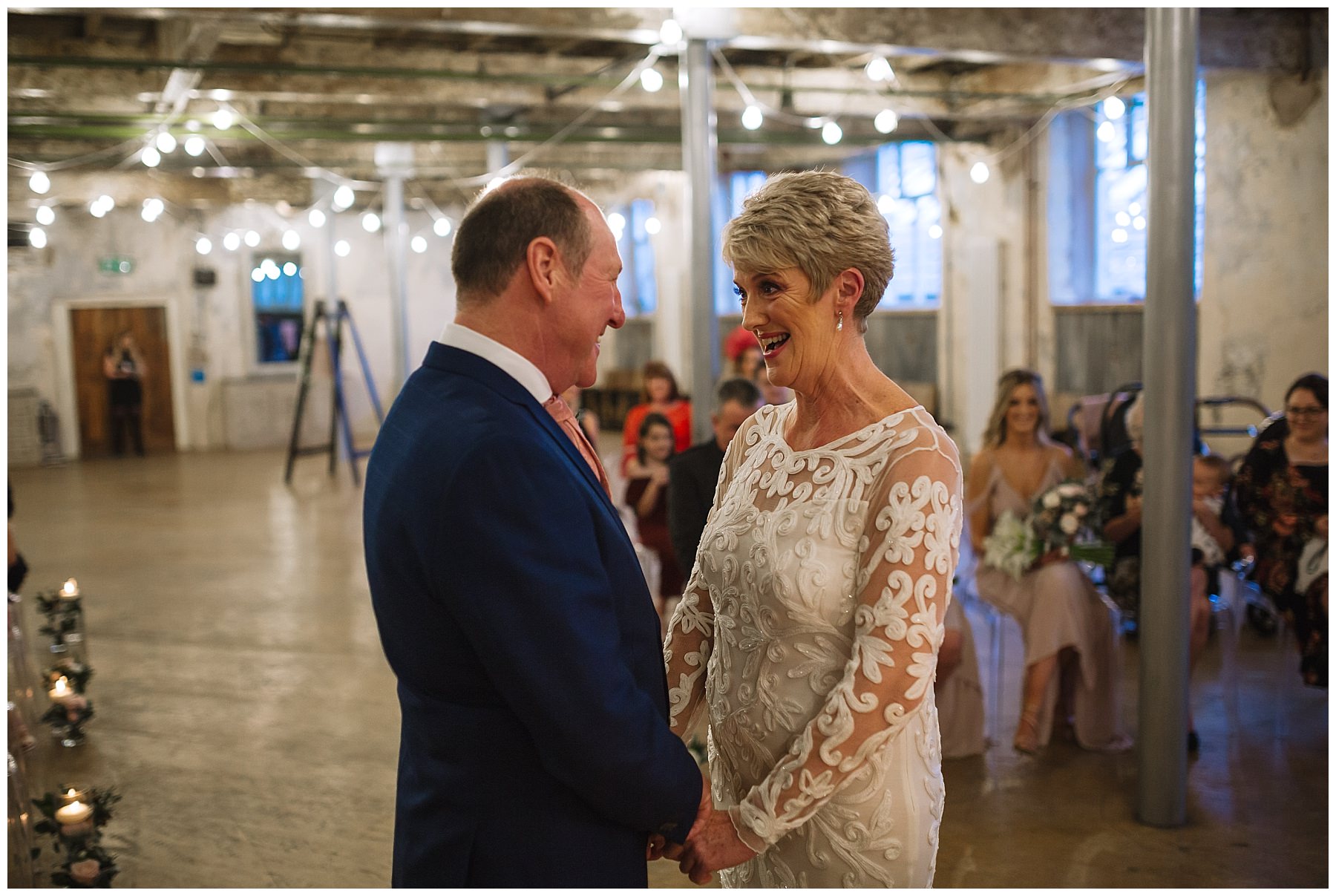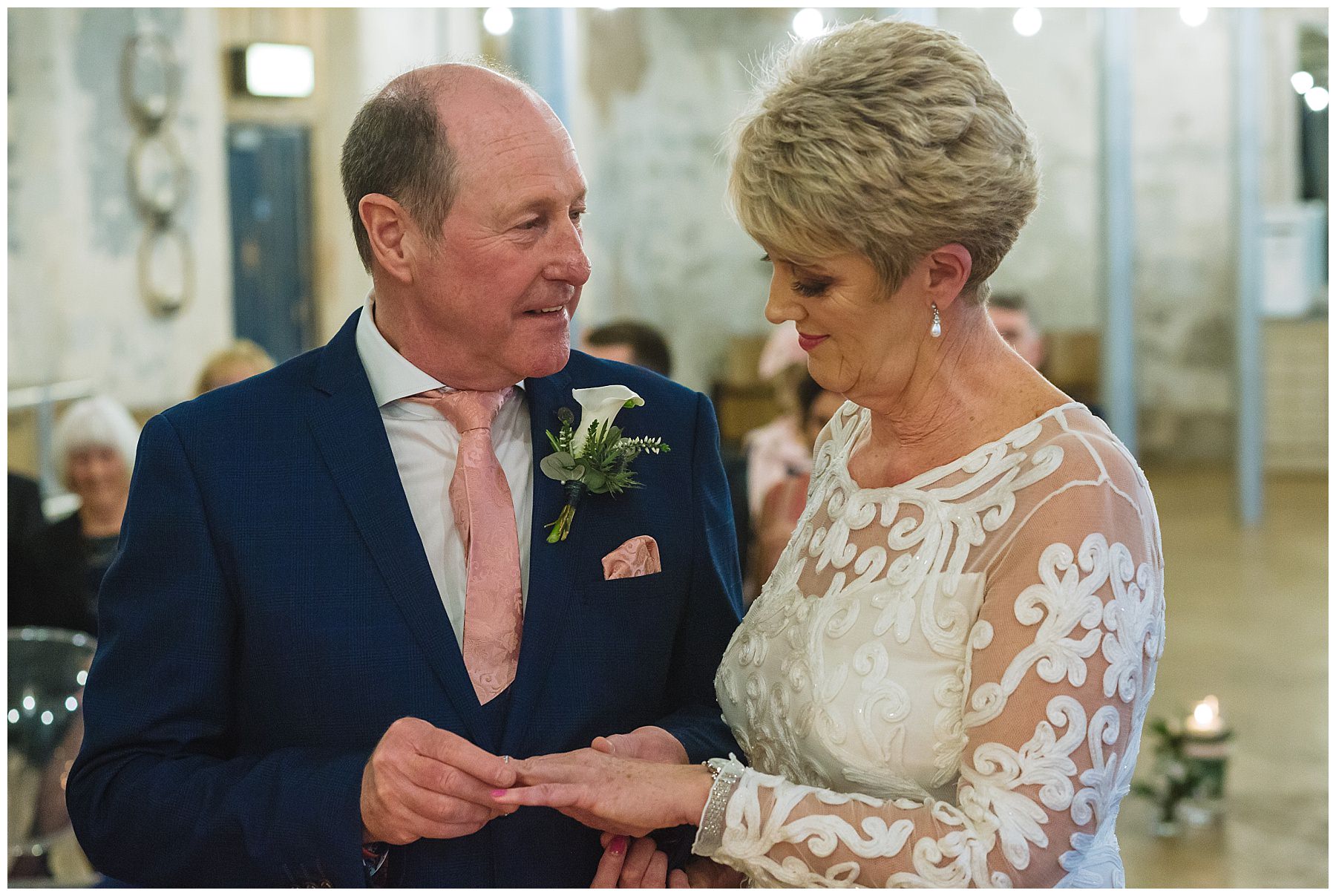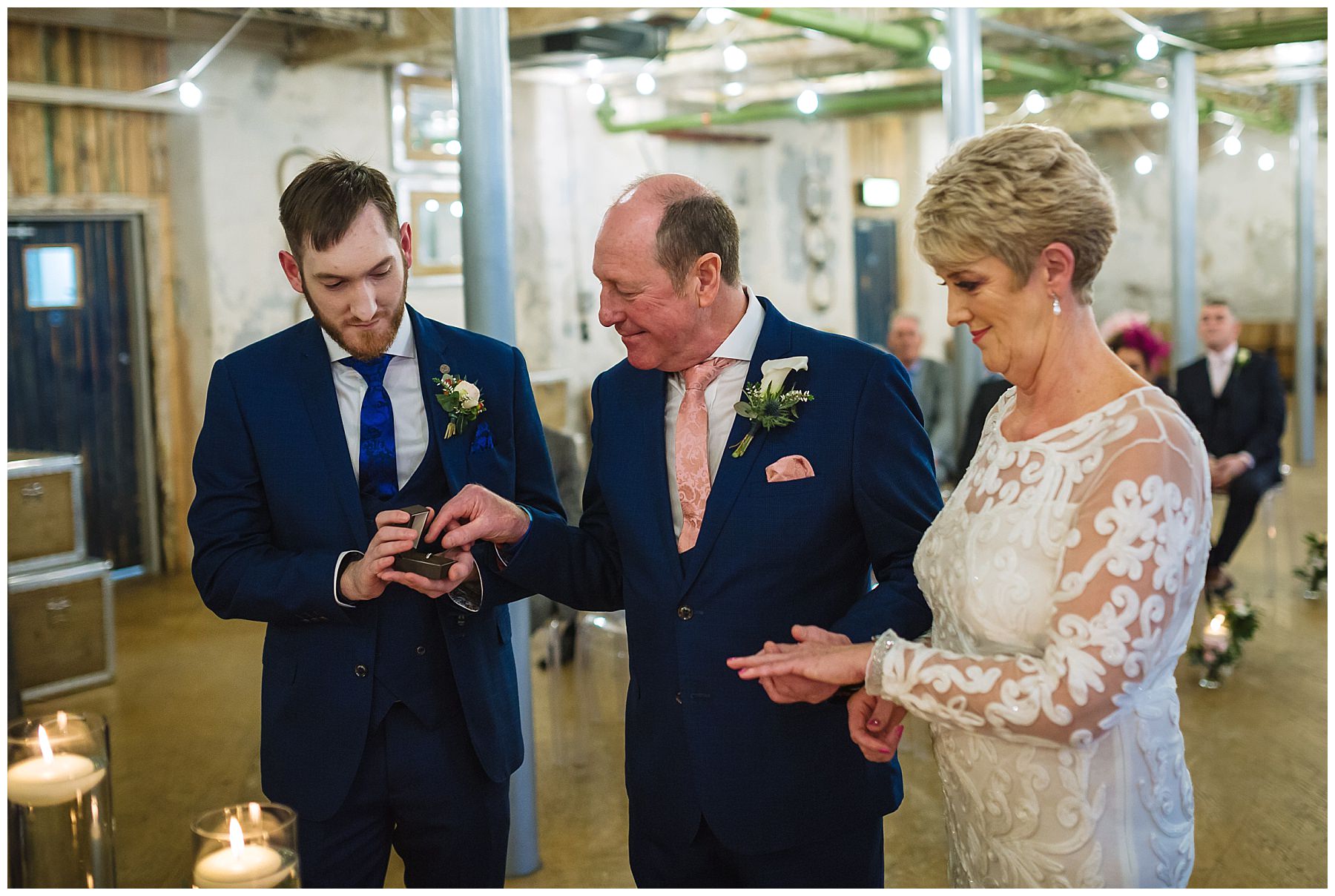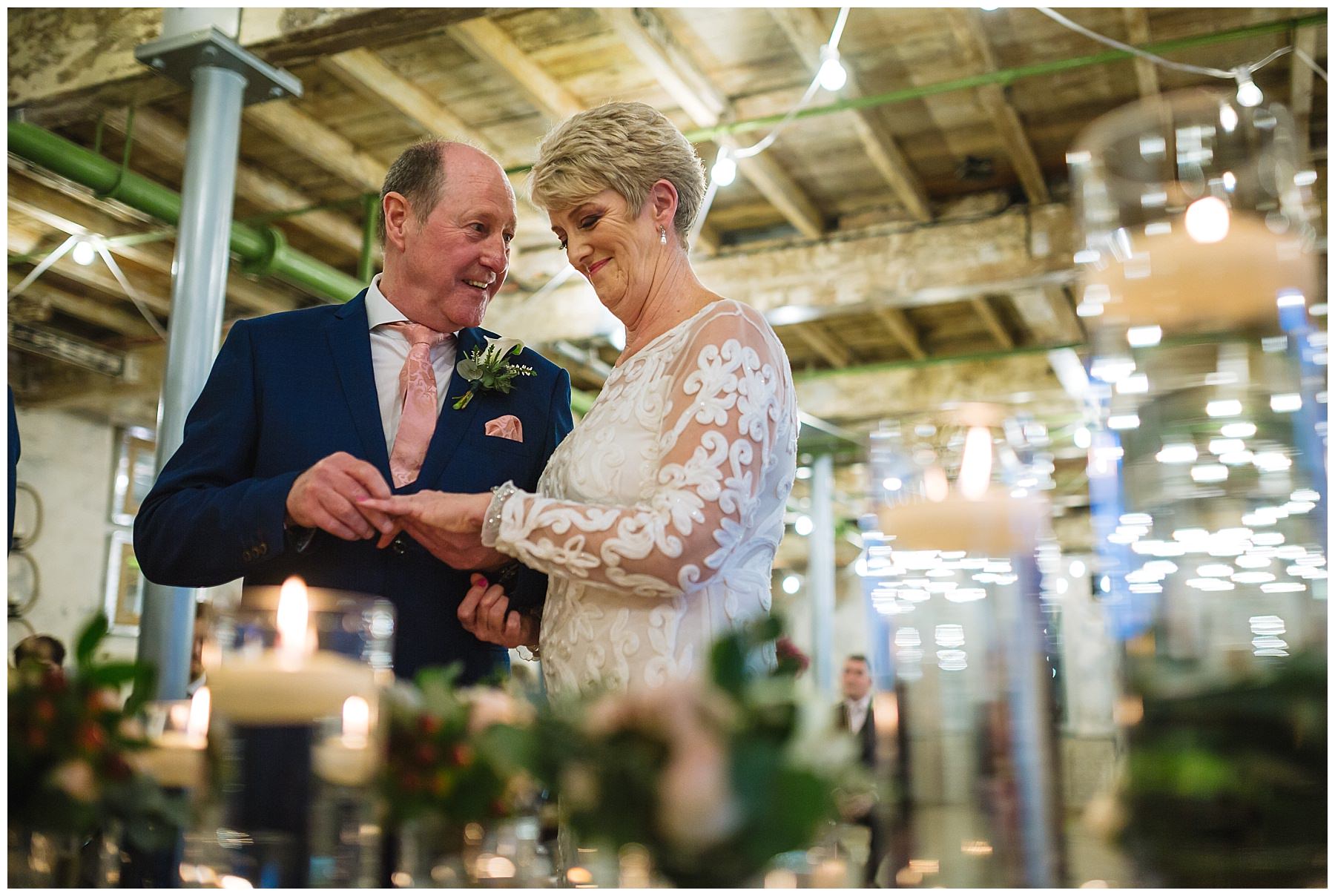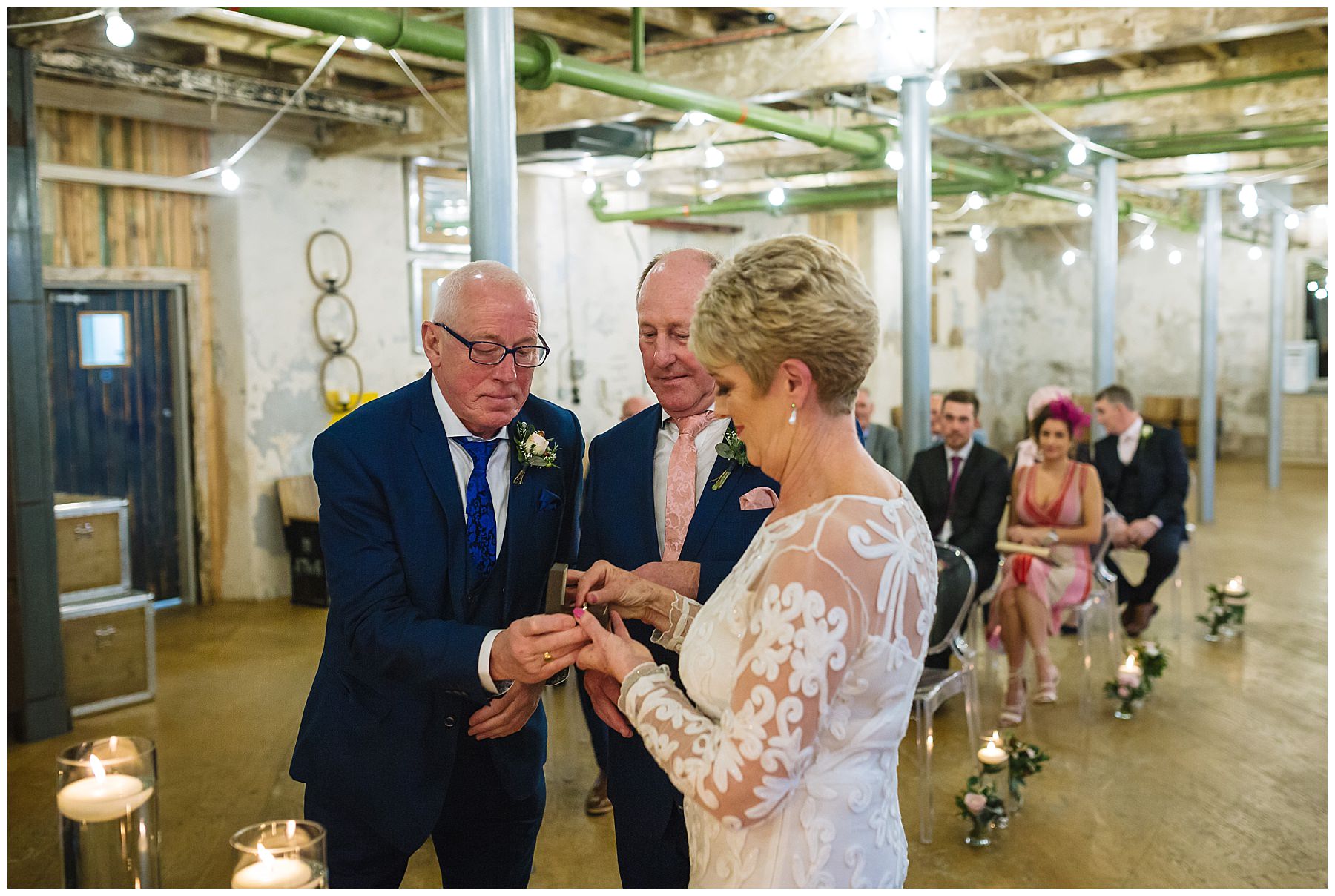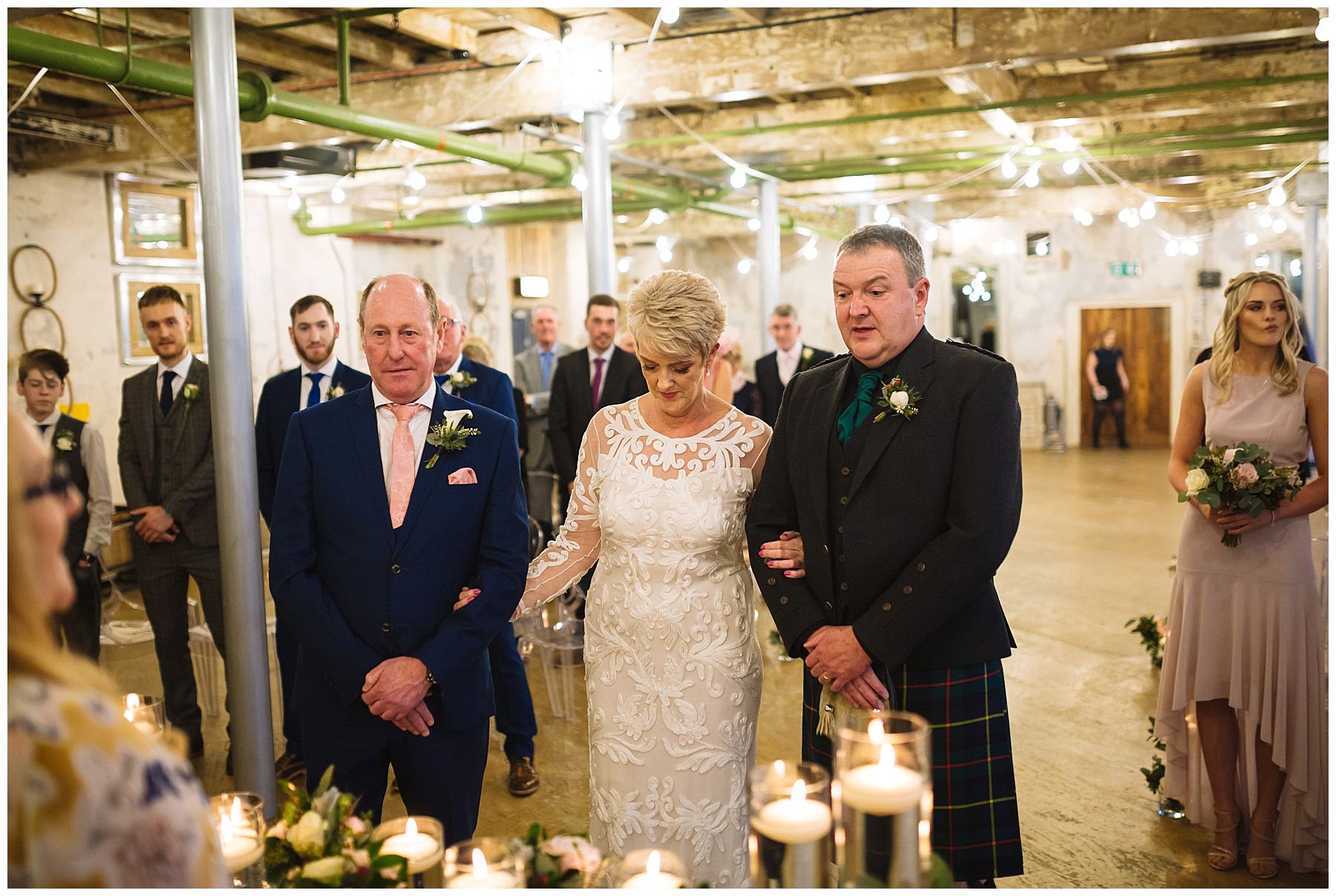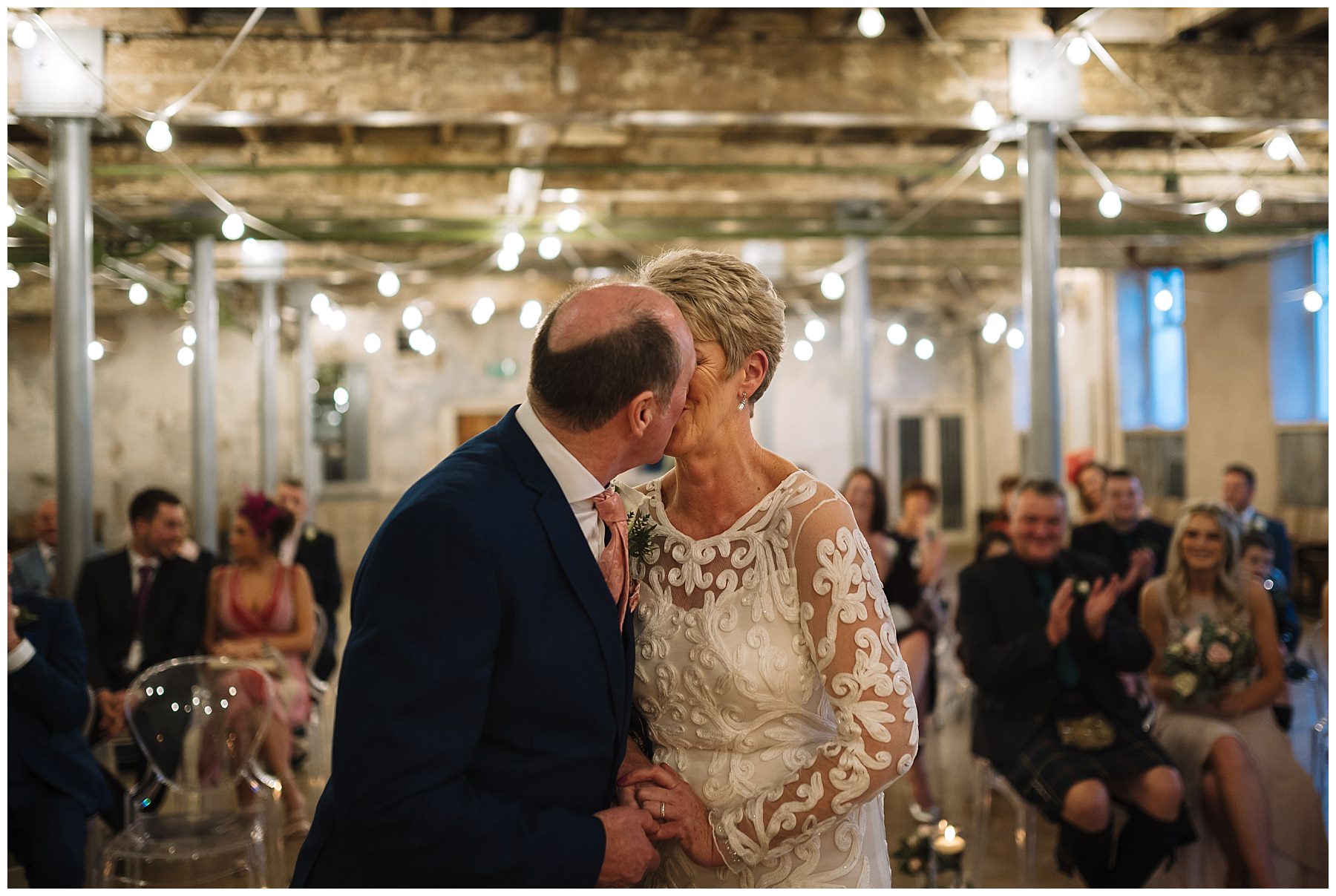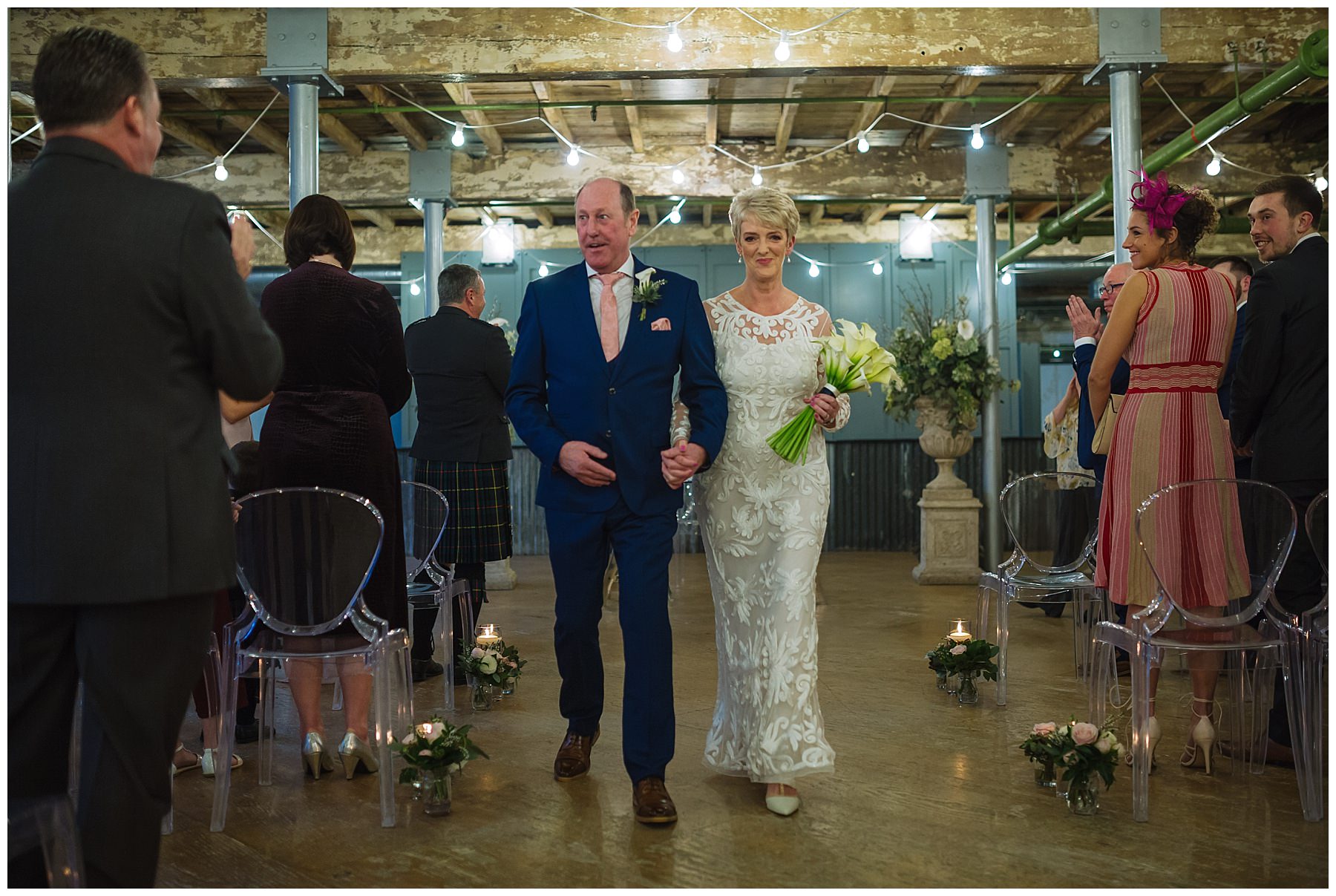 Relaxed and natural wedding portraits
While acoustic band, Good Foxy entertained everyone in the Engine Room I ventured out to explore the Mill with Anne and John. They were keen to have some relaxed, fun and natural portraits together and I was more than happy to oblige! Holmes Mill is a great place for photos, there are so many nooks and crannies to explore and the mill itself makes for a fantastic backdrop. If you're planning a Holmes Mill wedding I'd love to chat to you about your ideas and plans. Get in touch!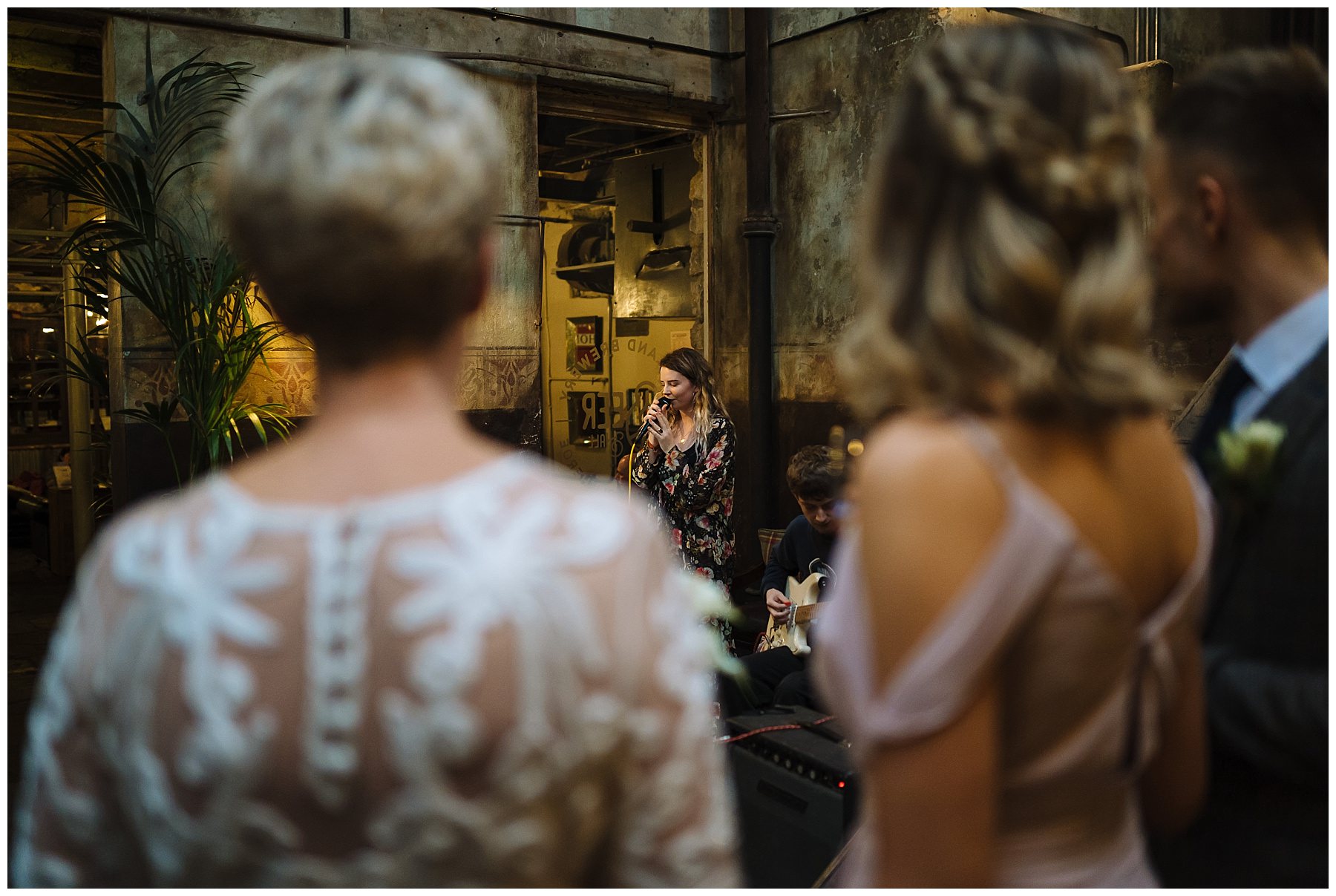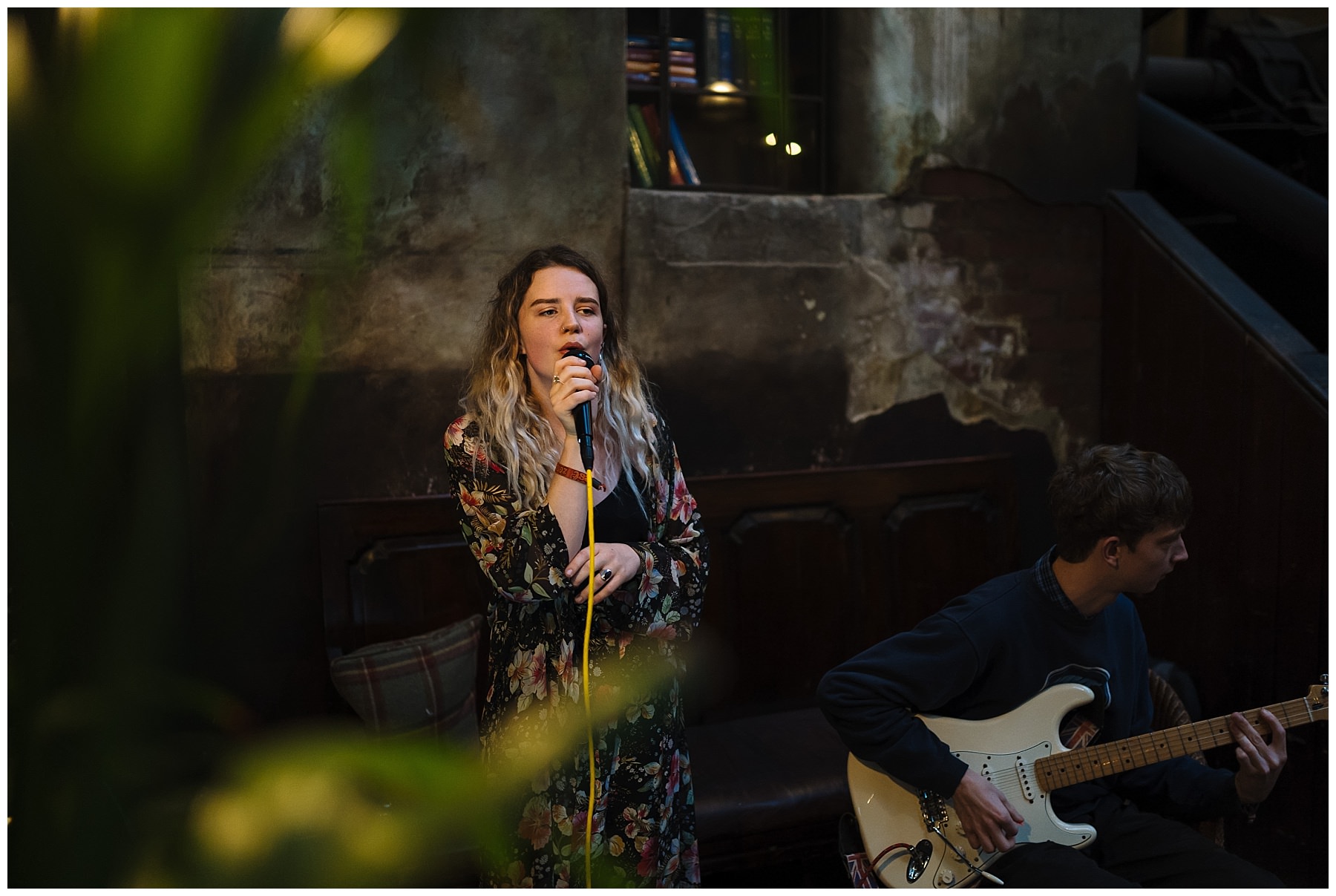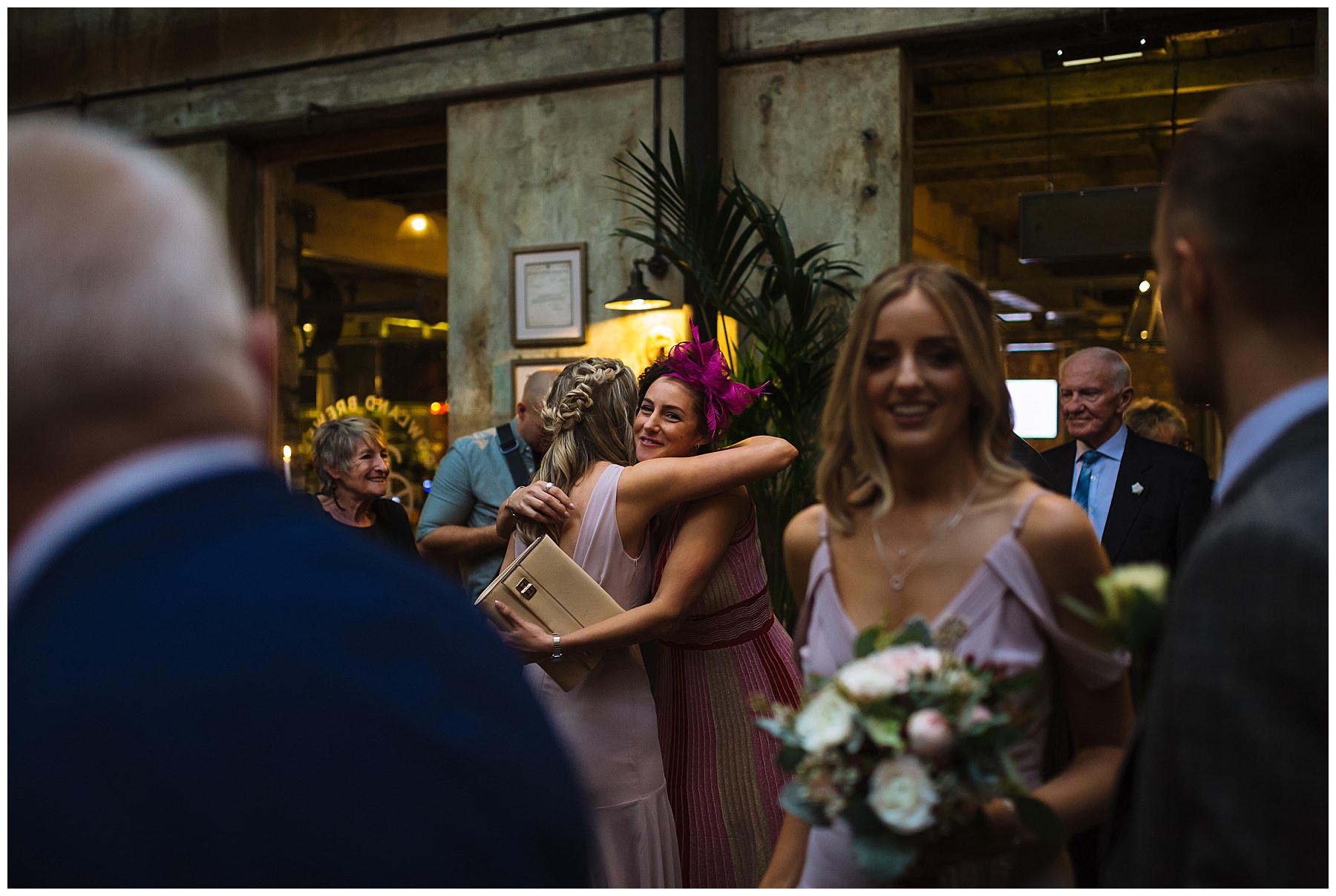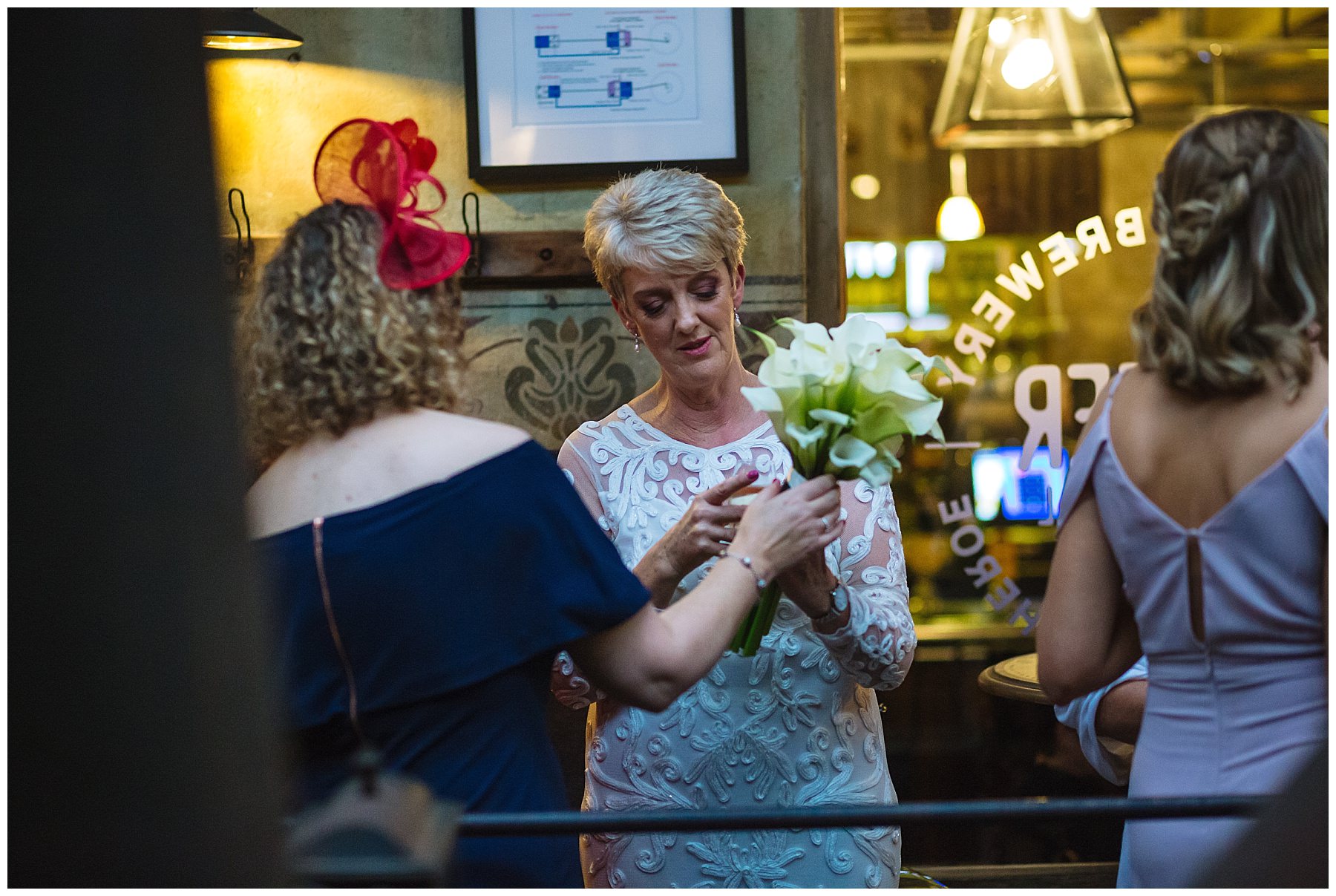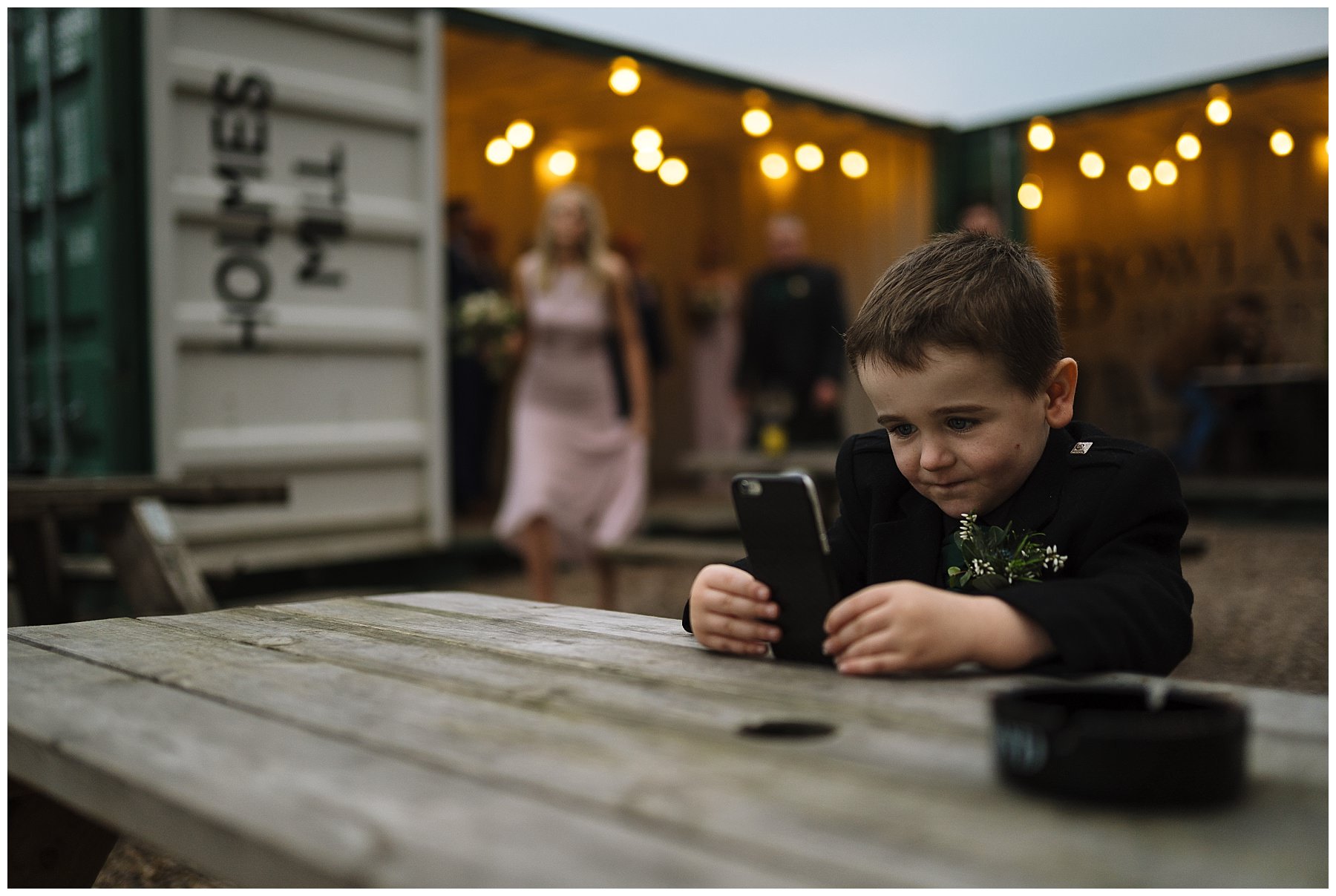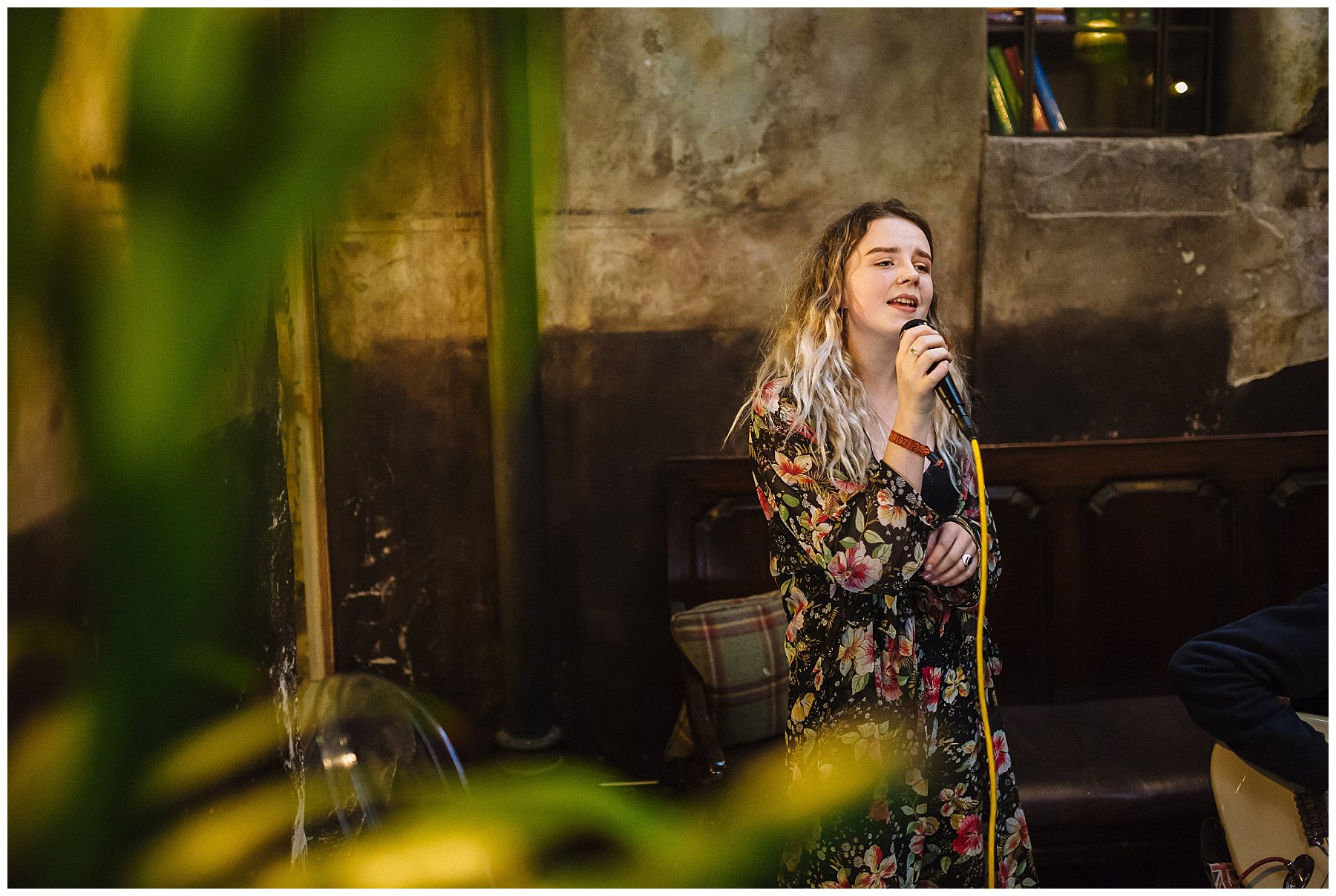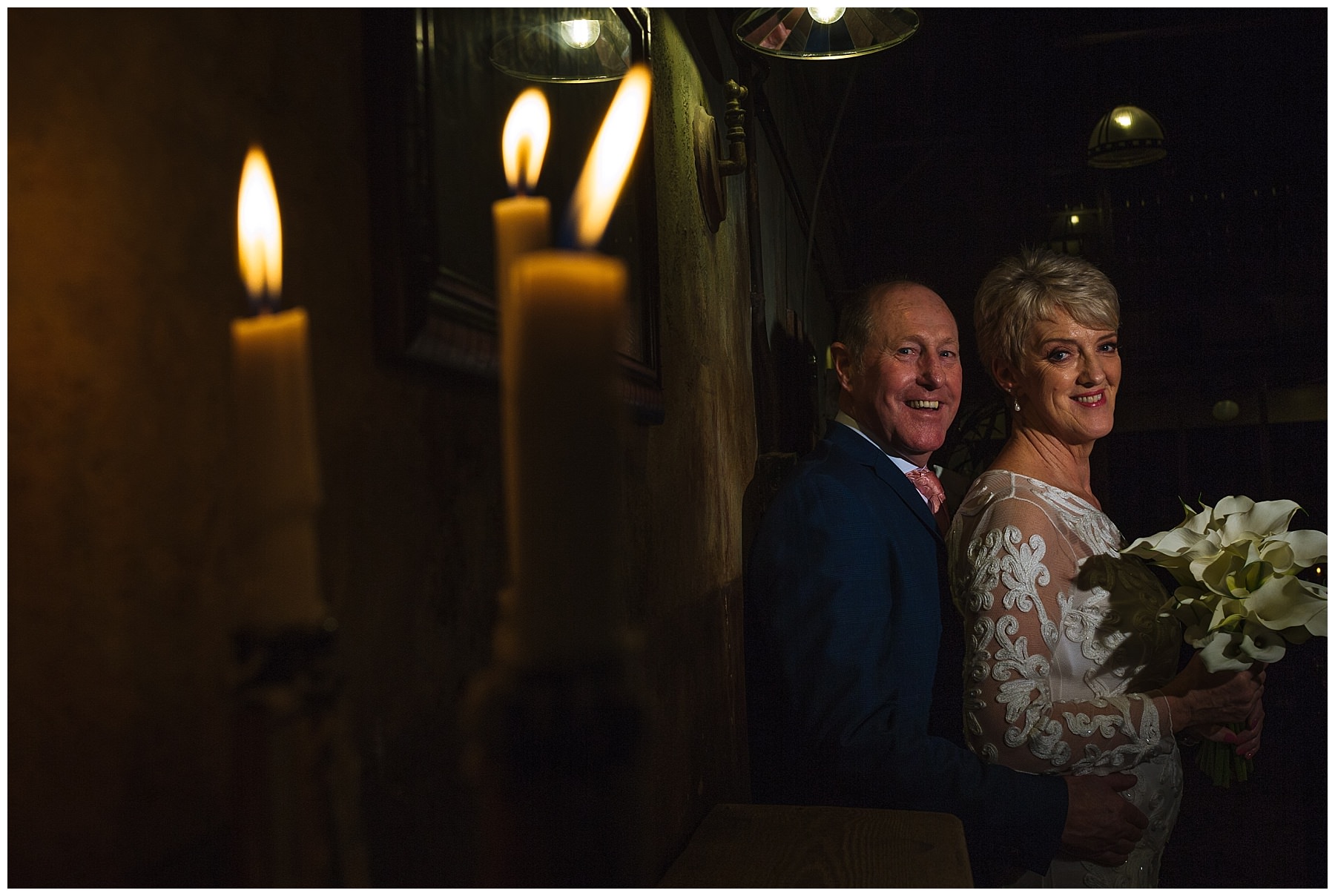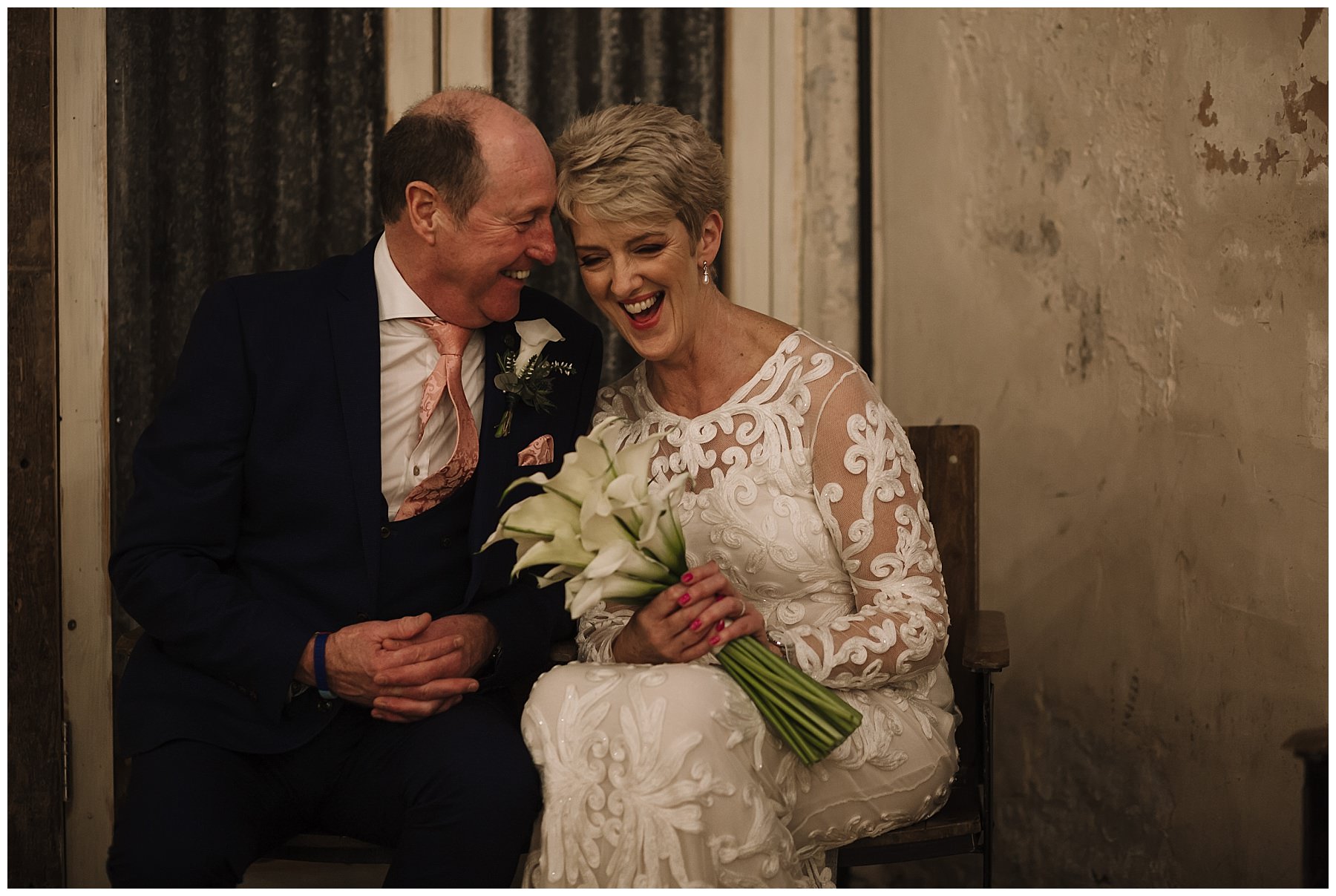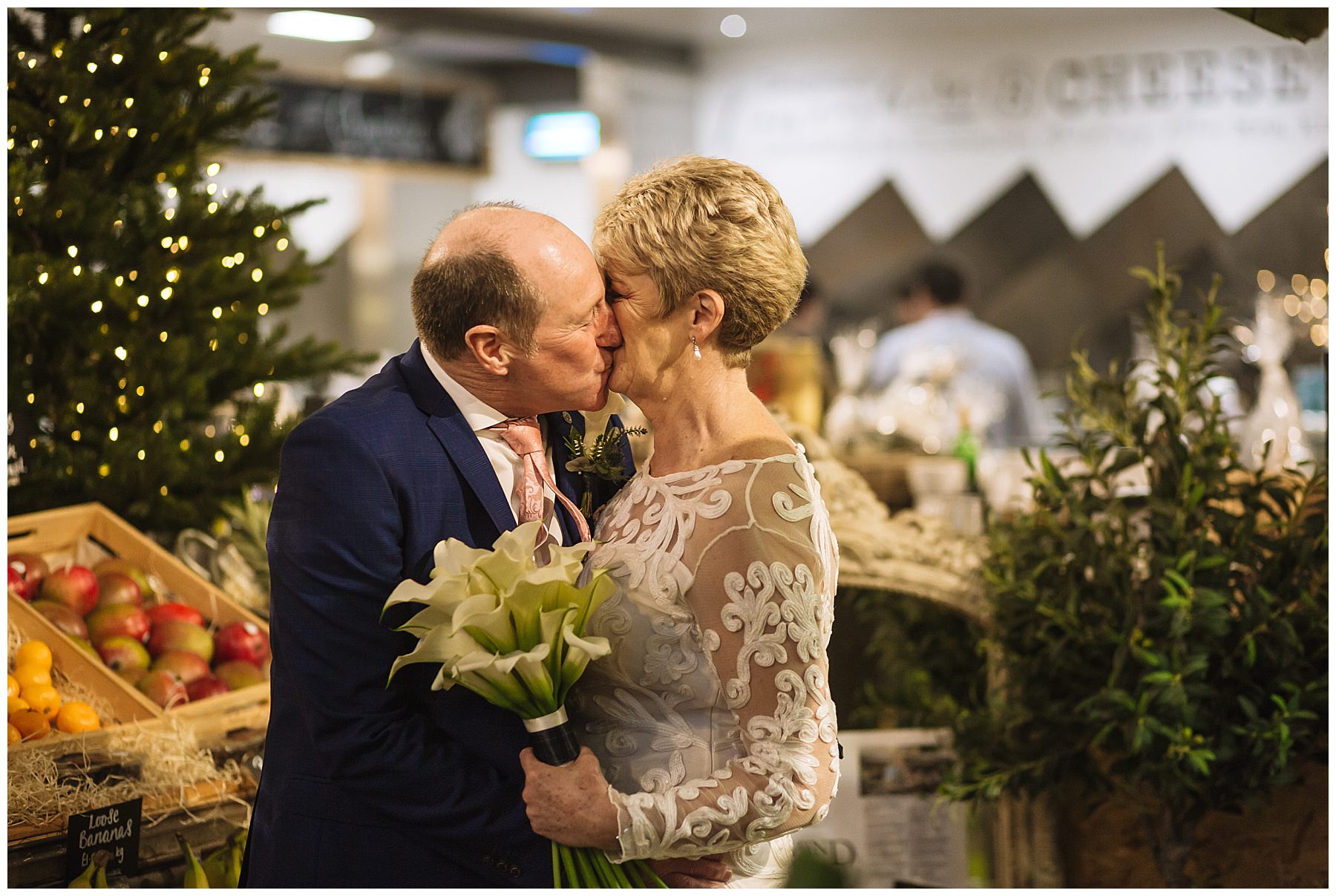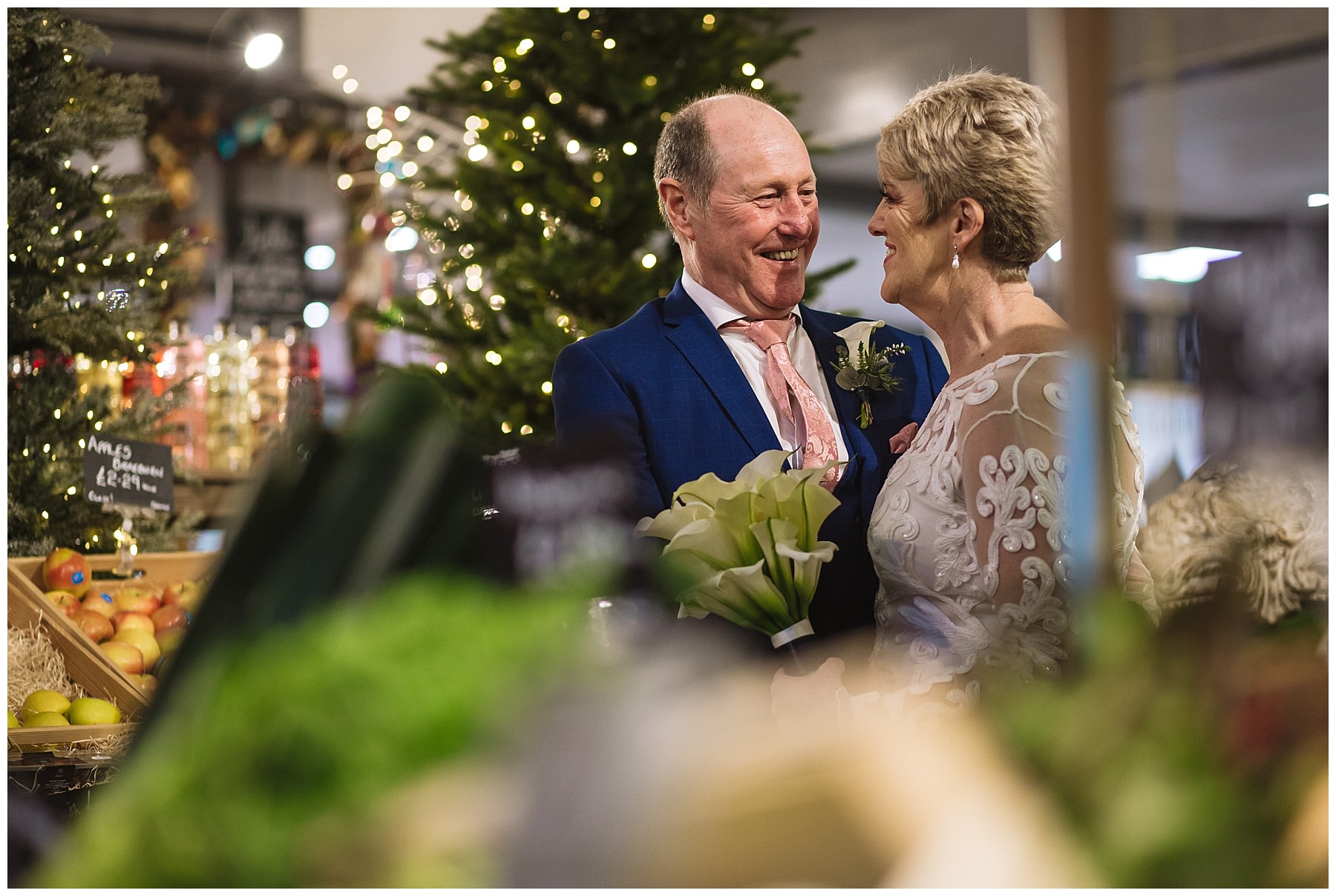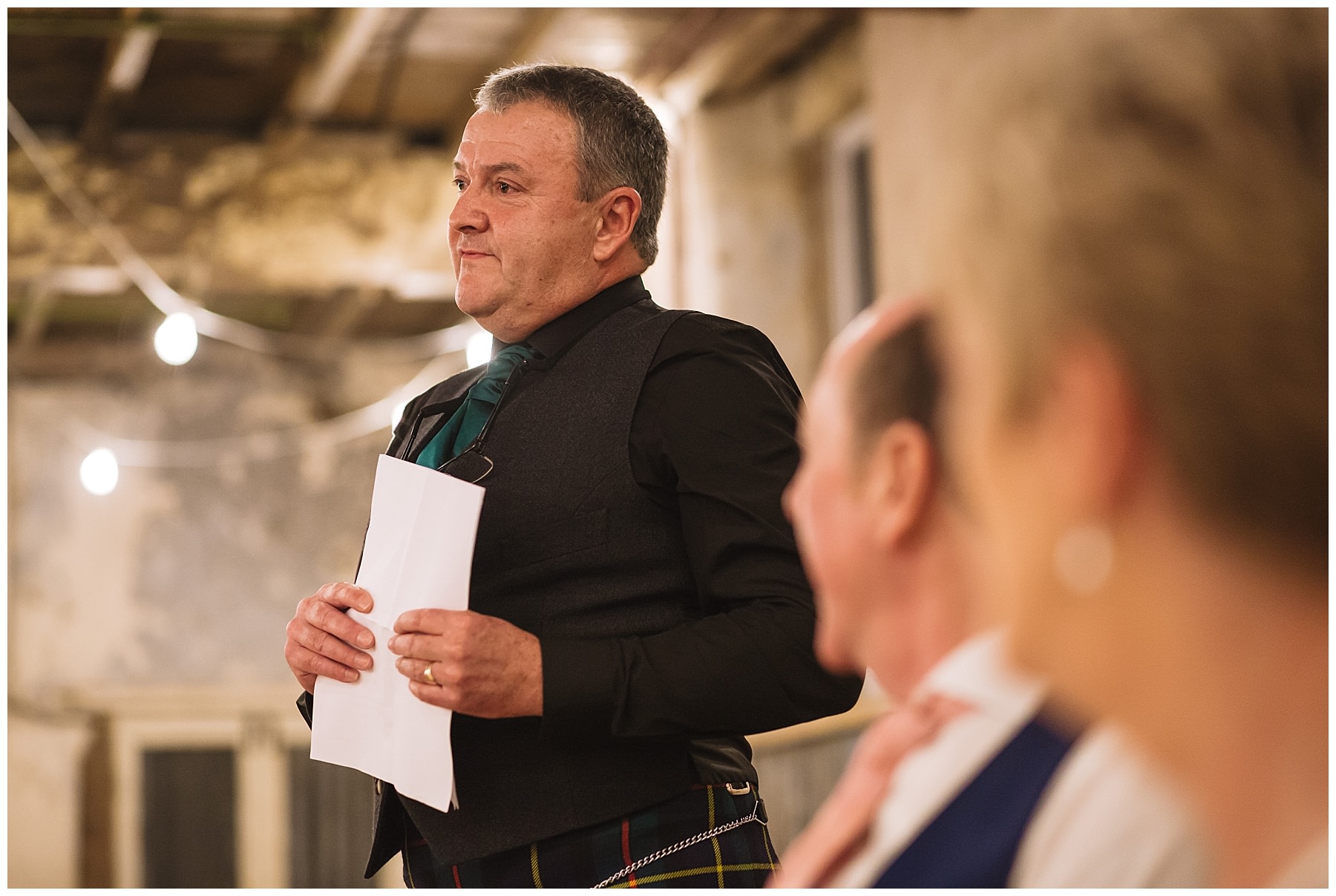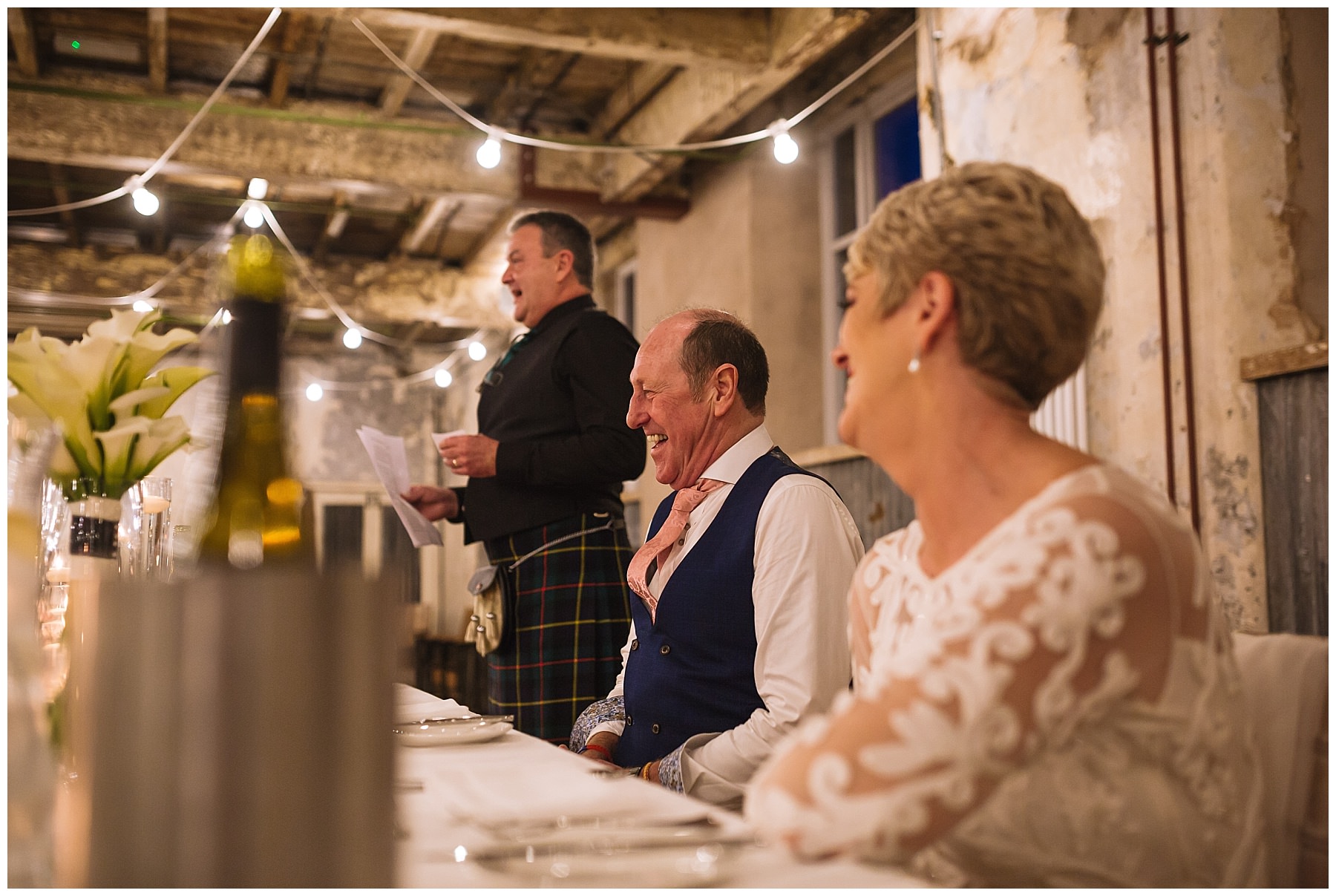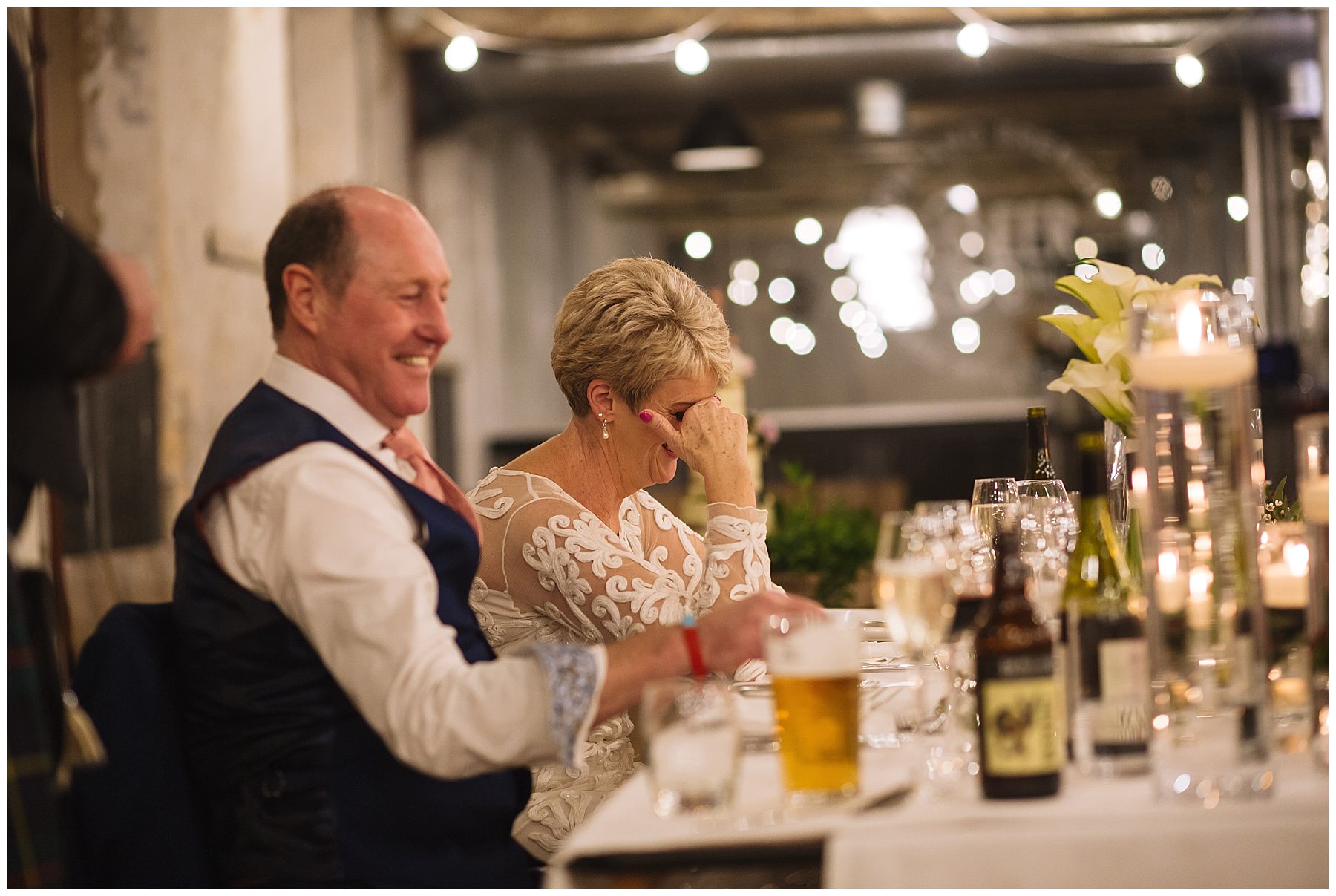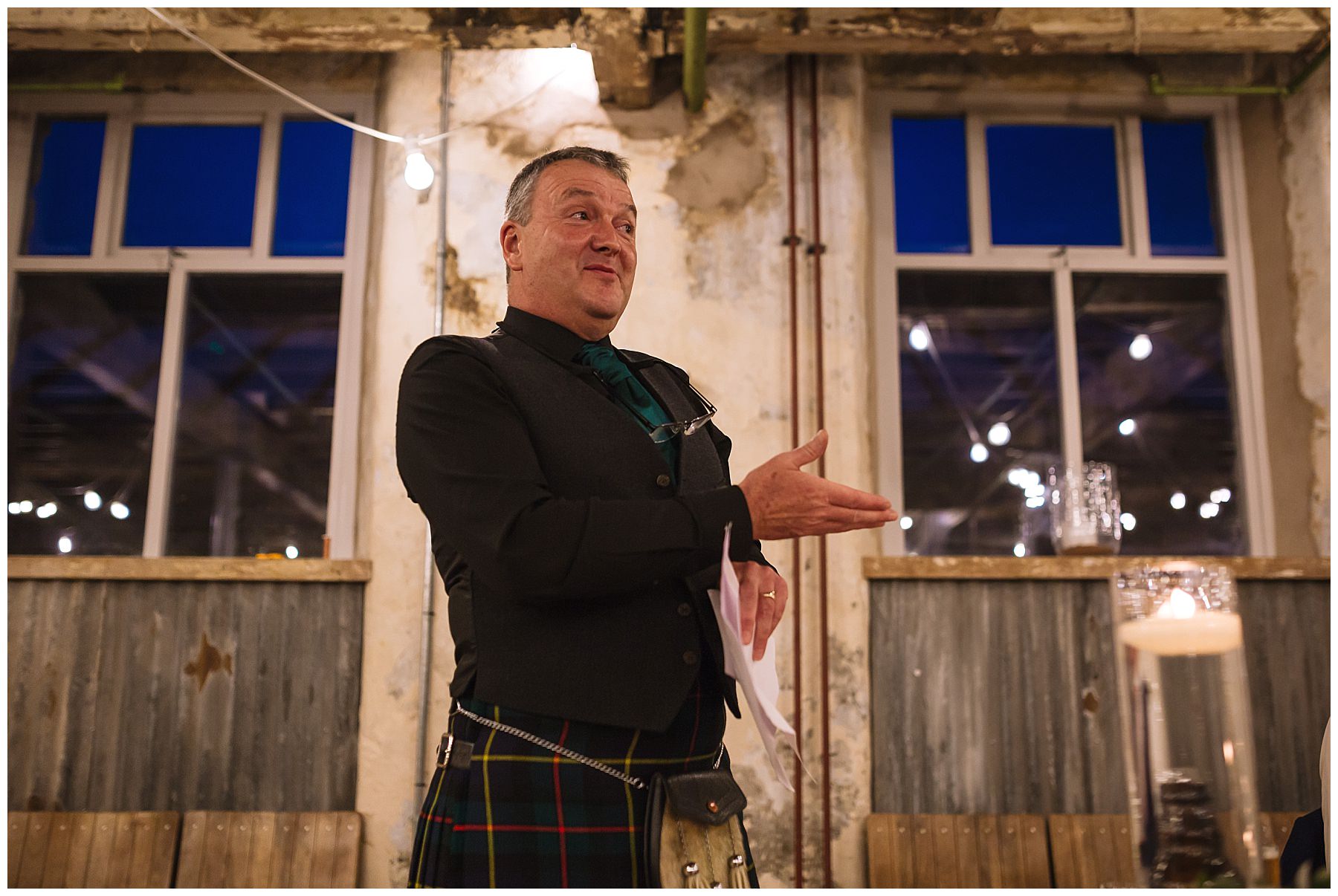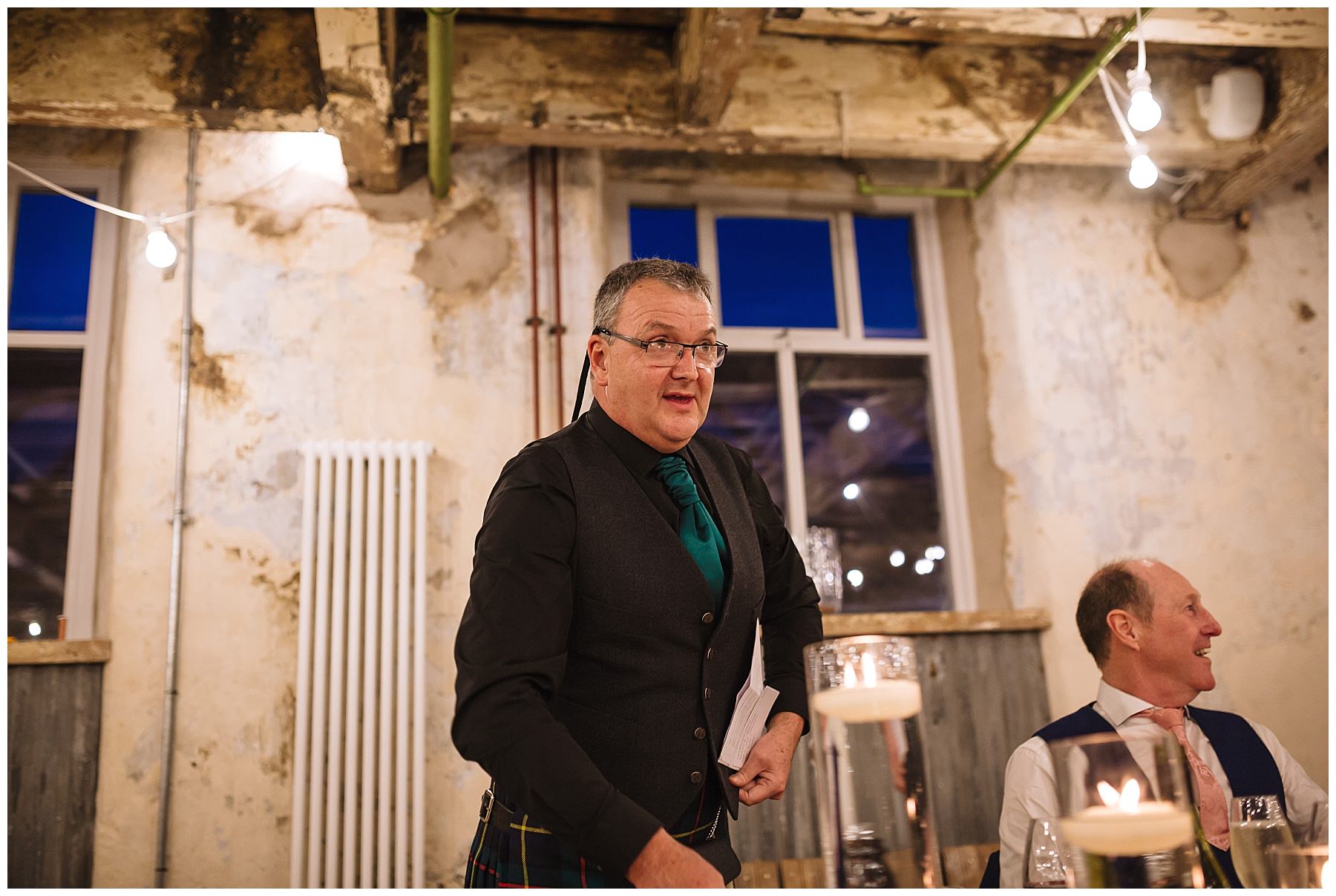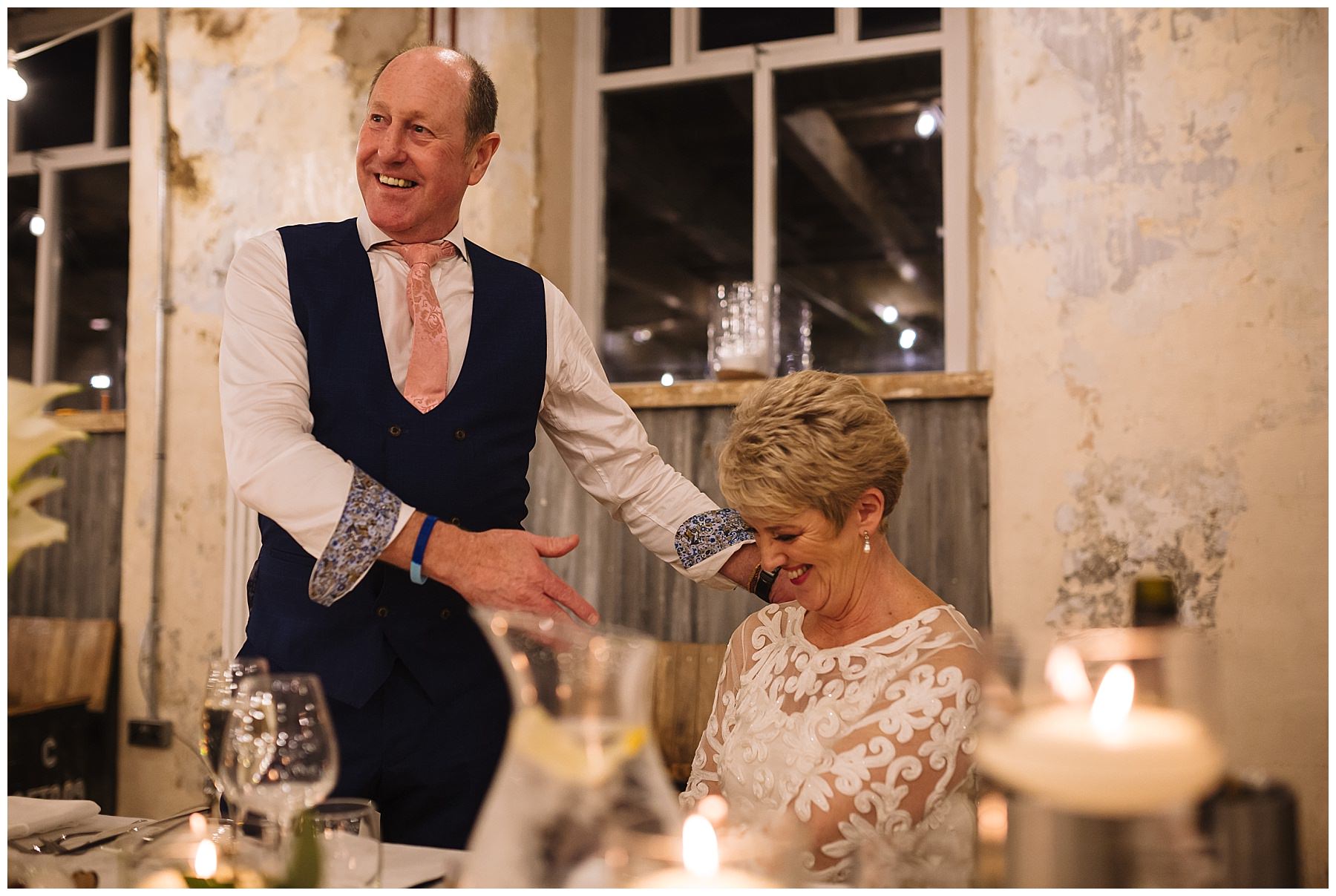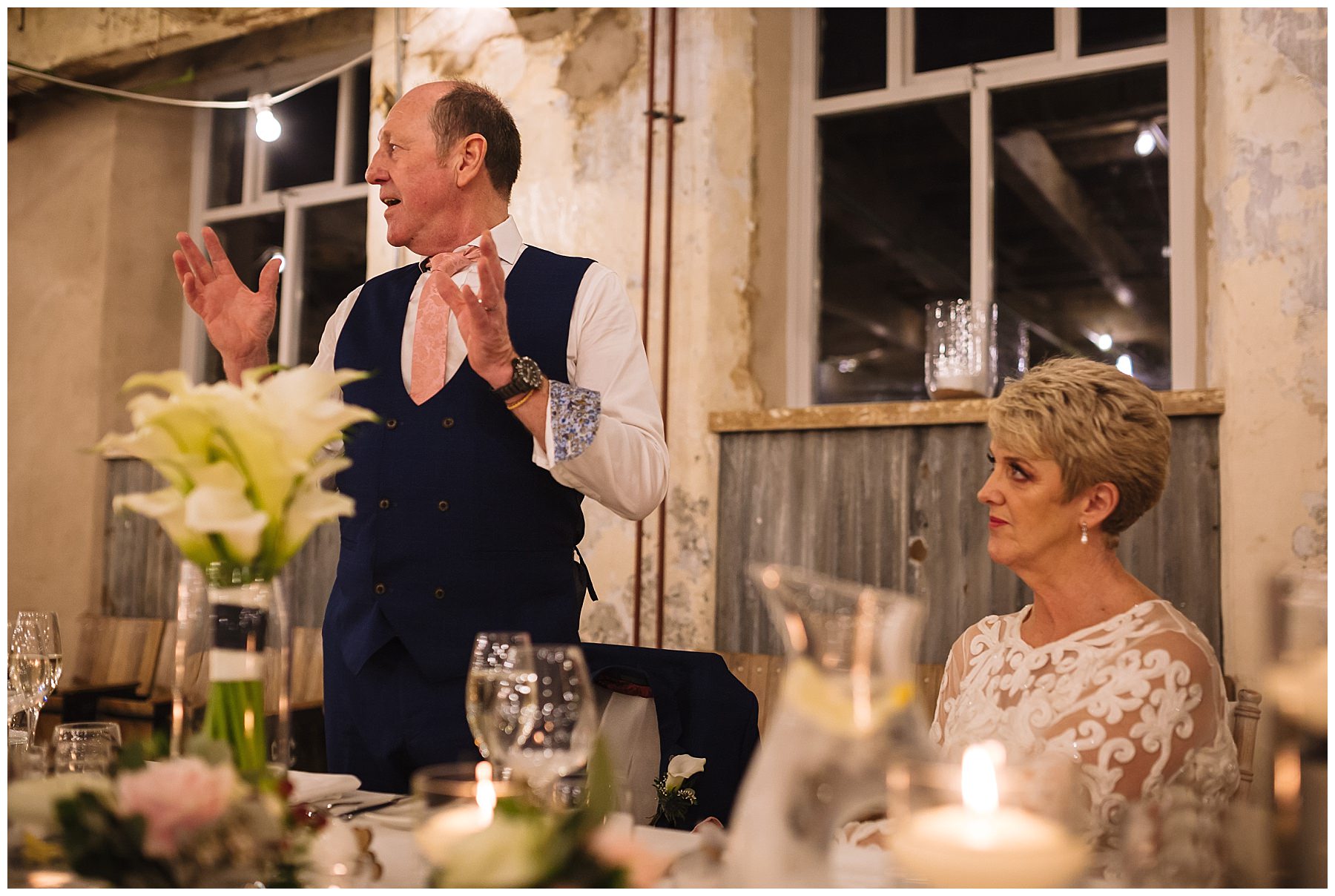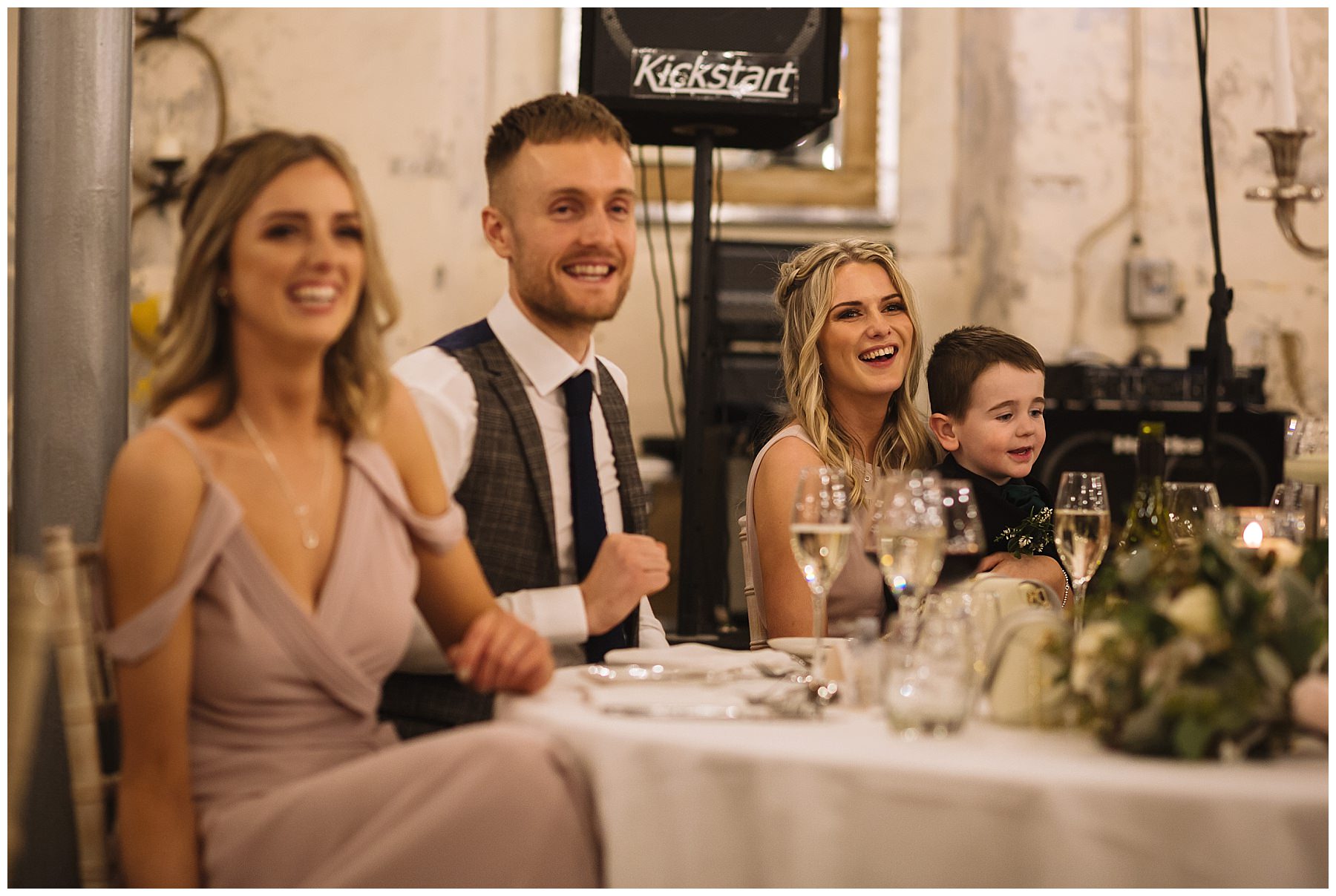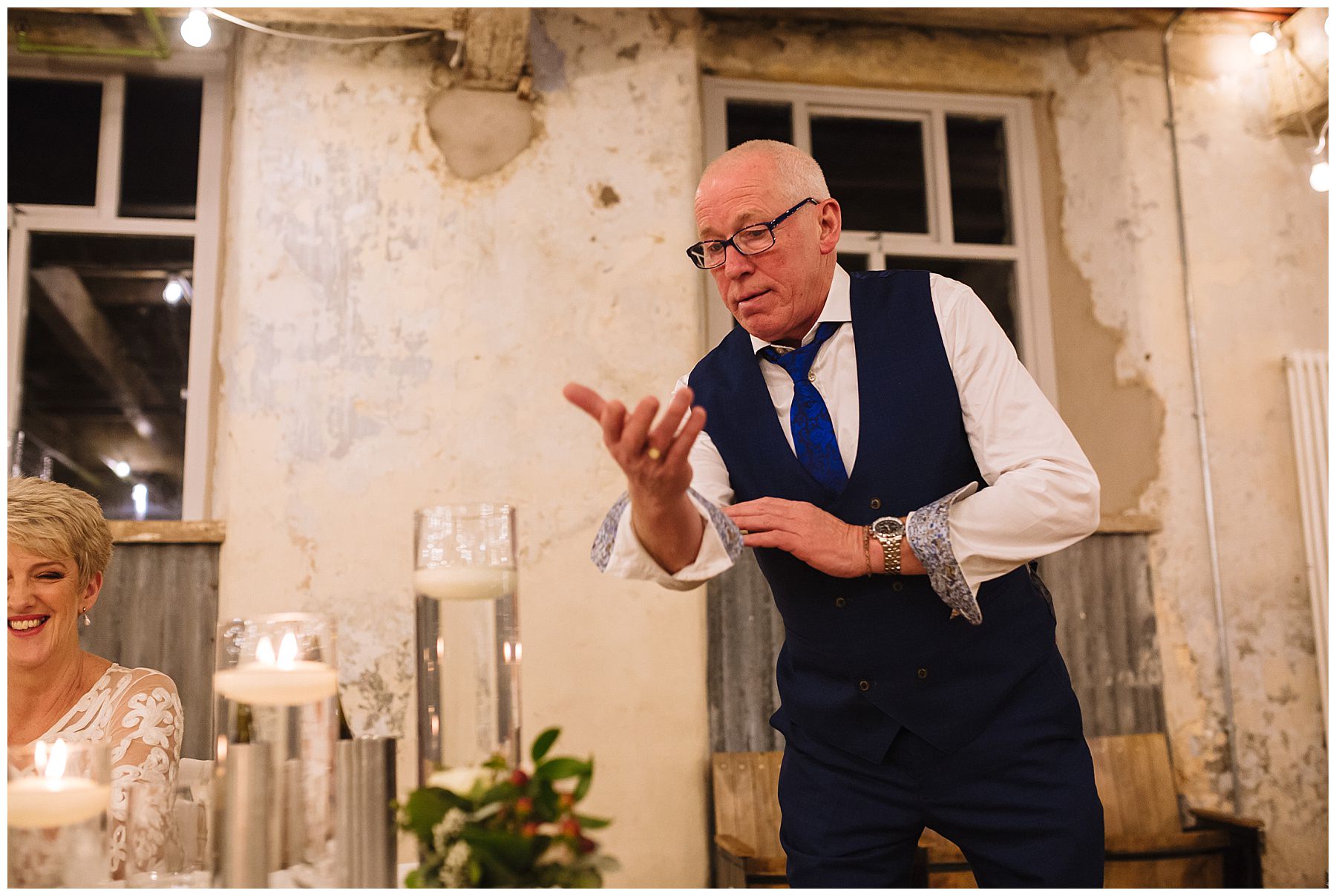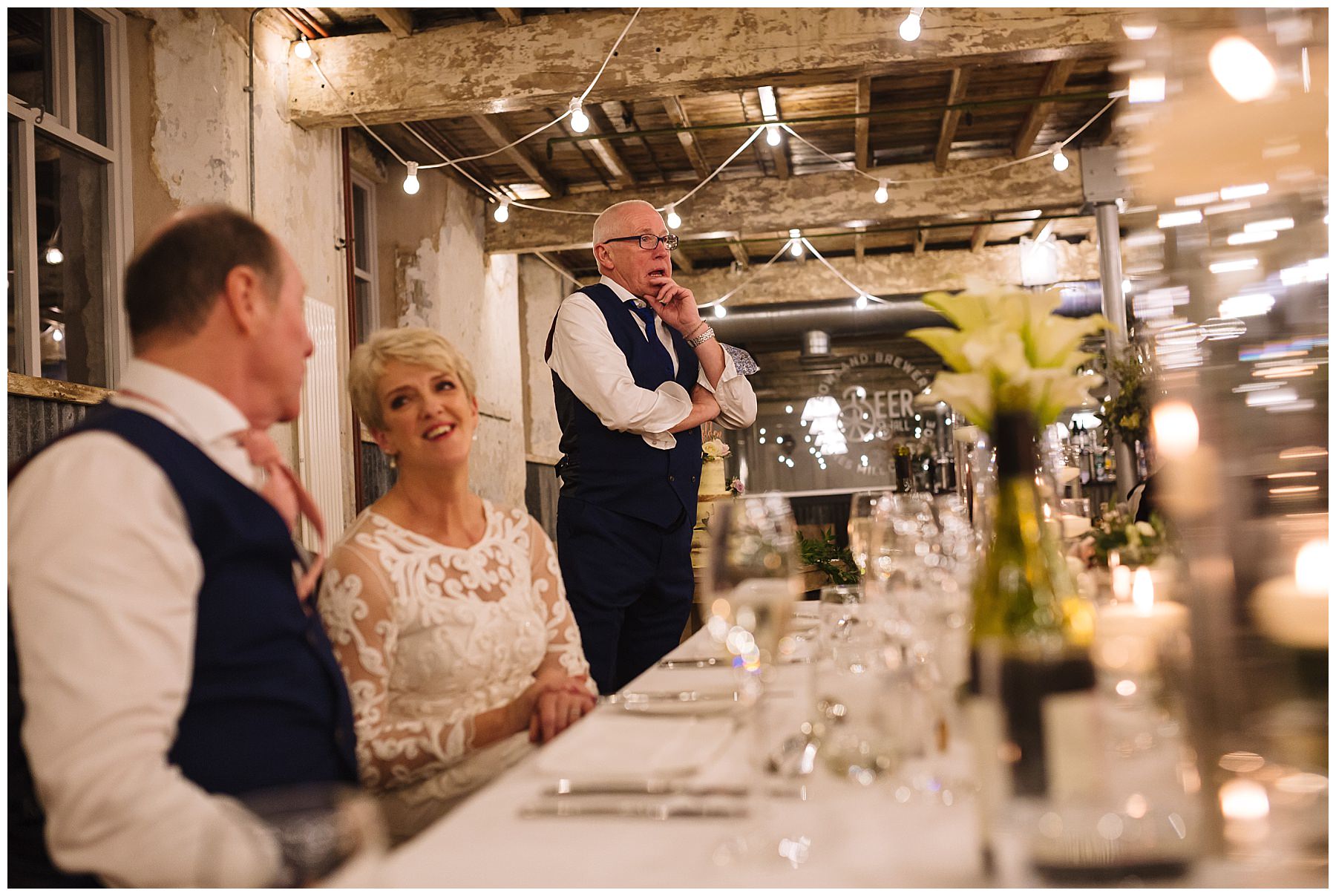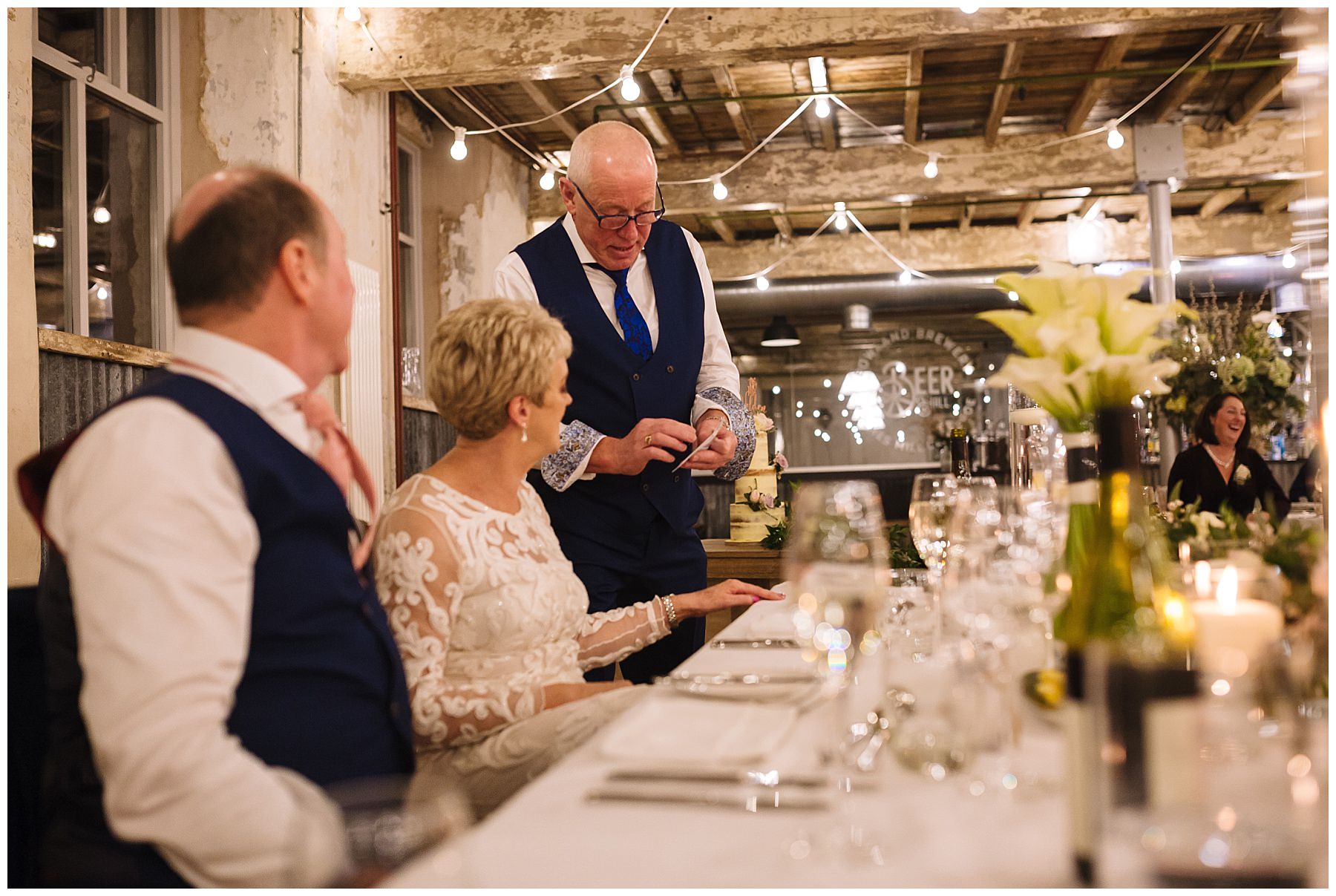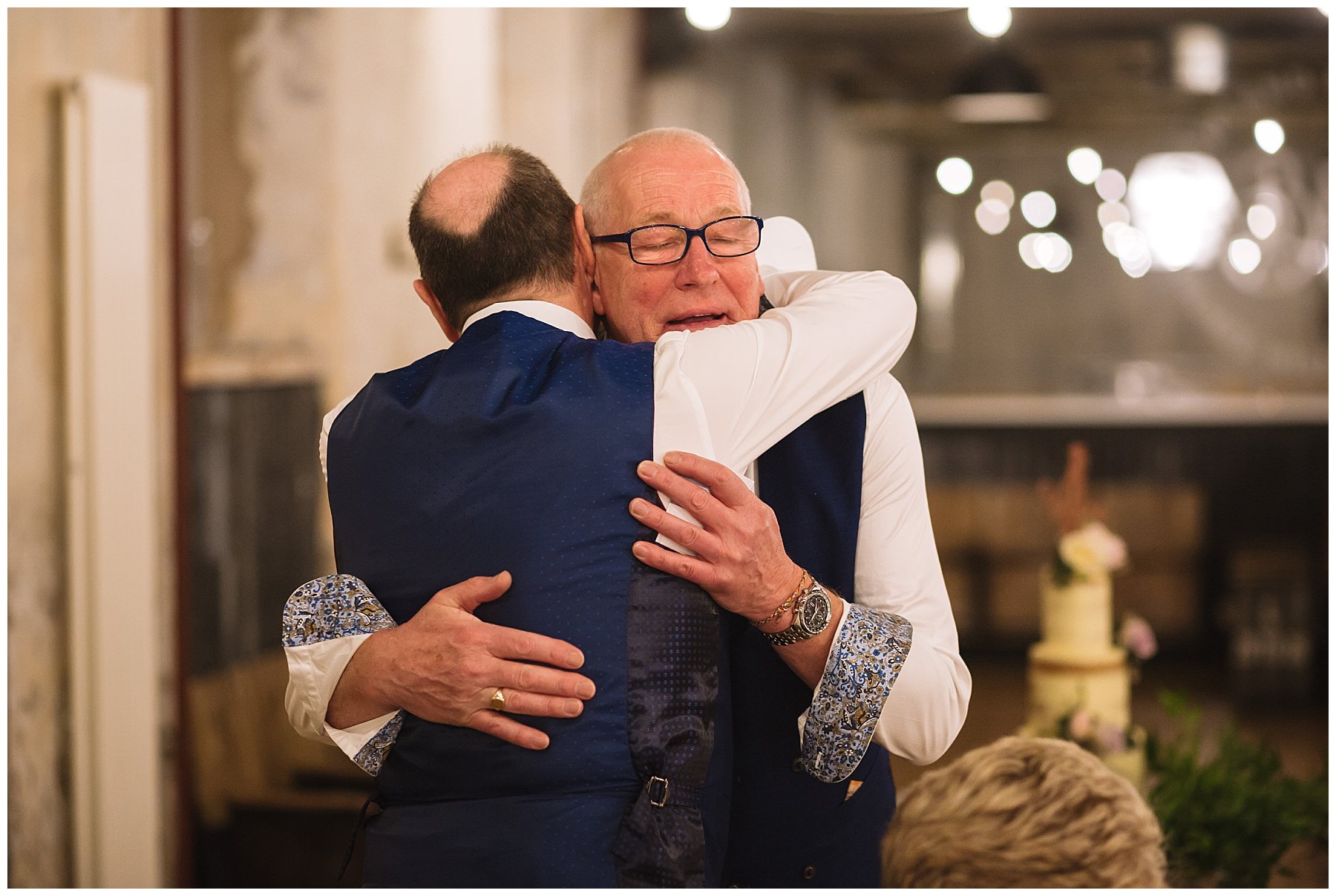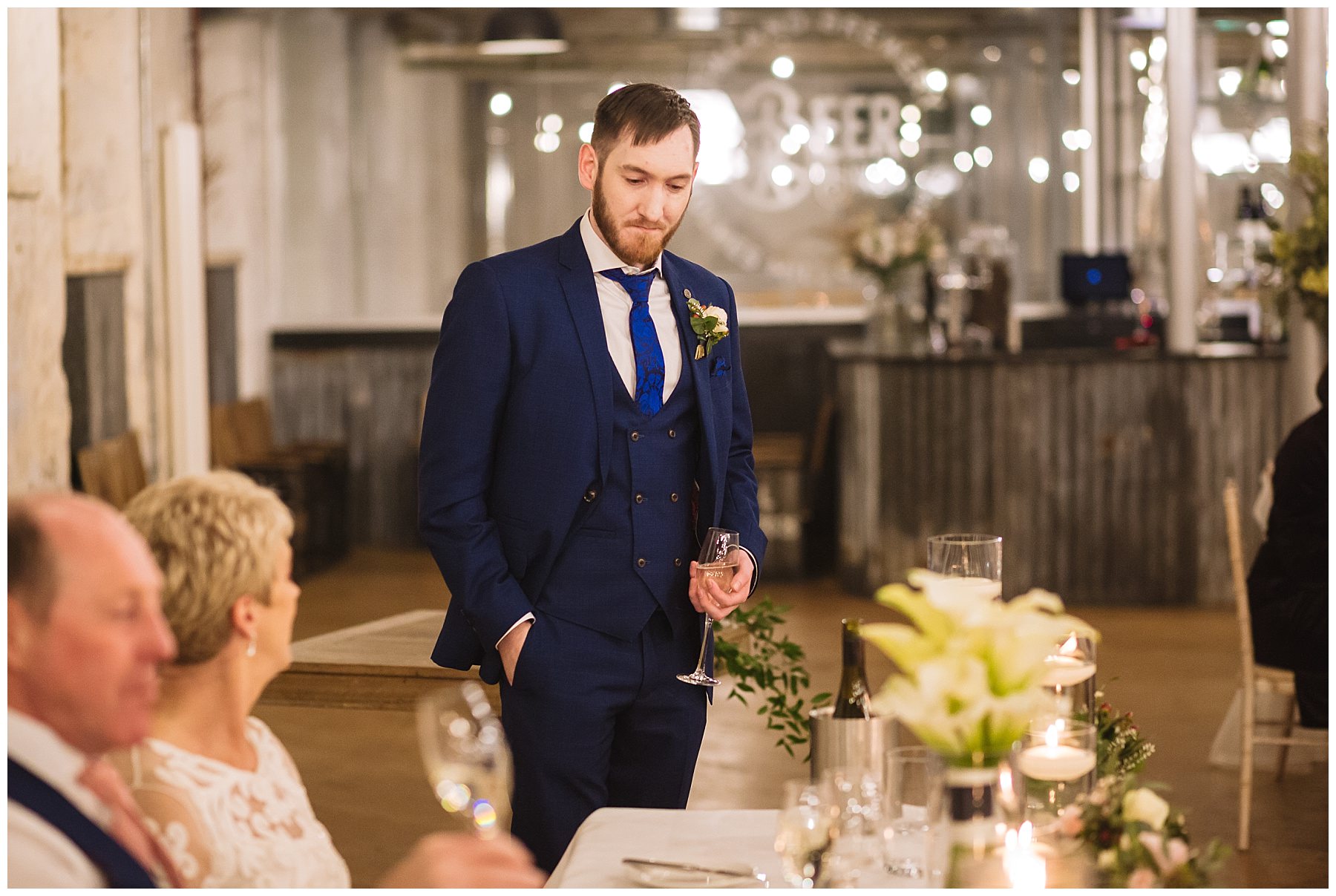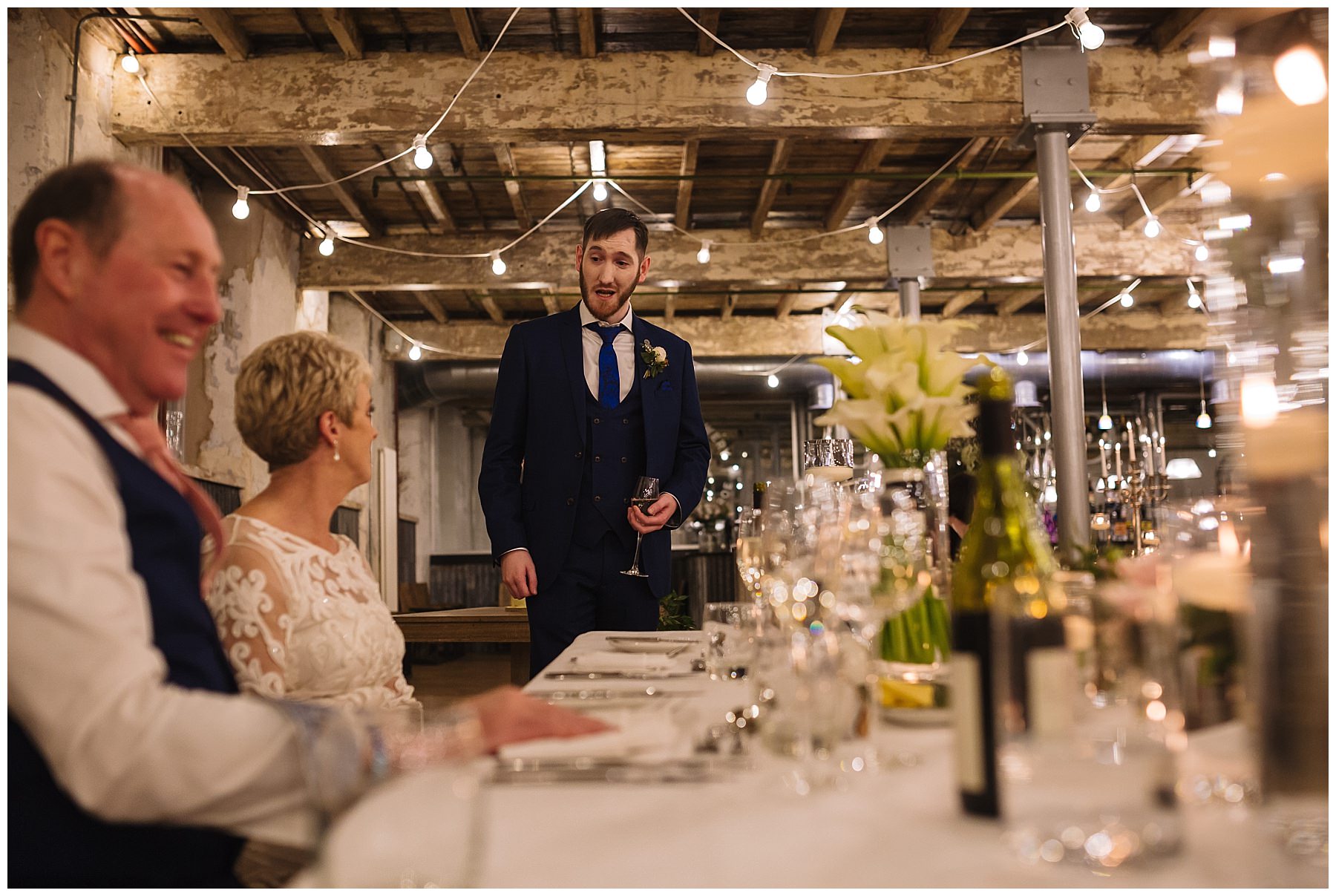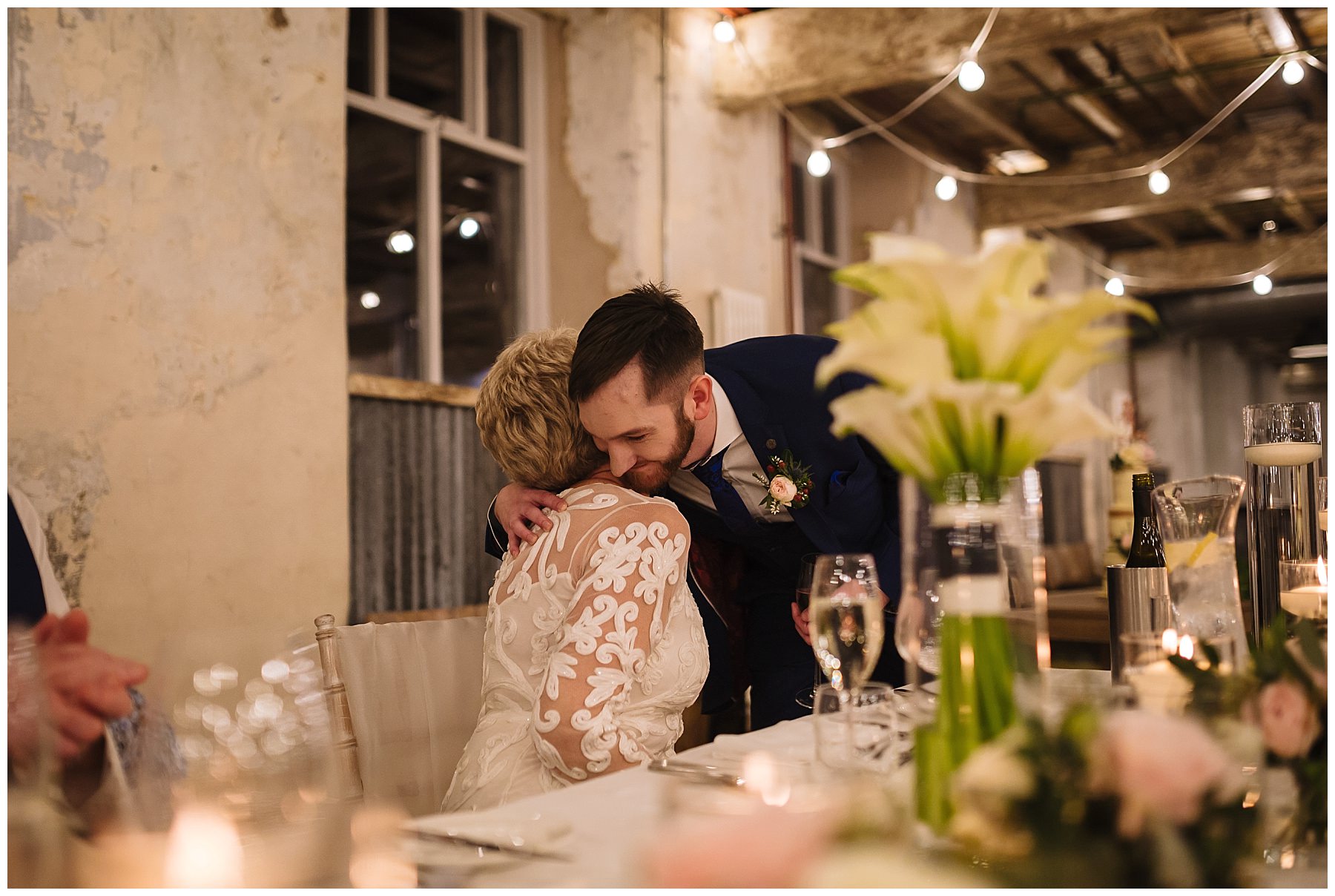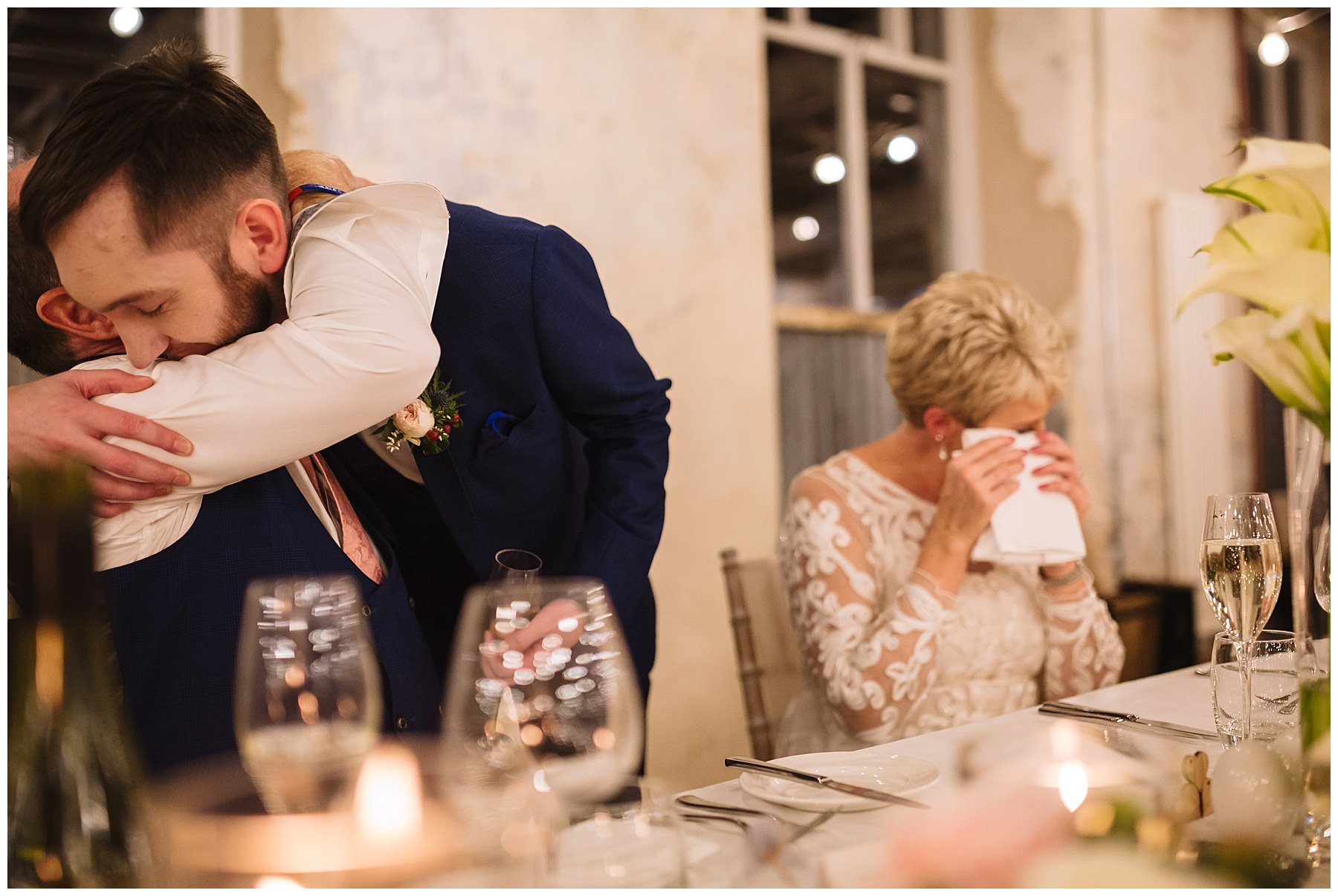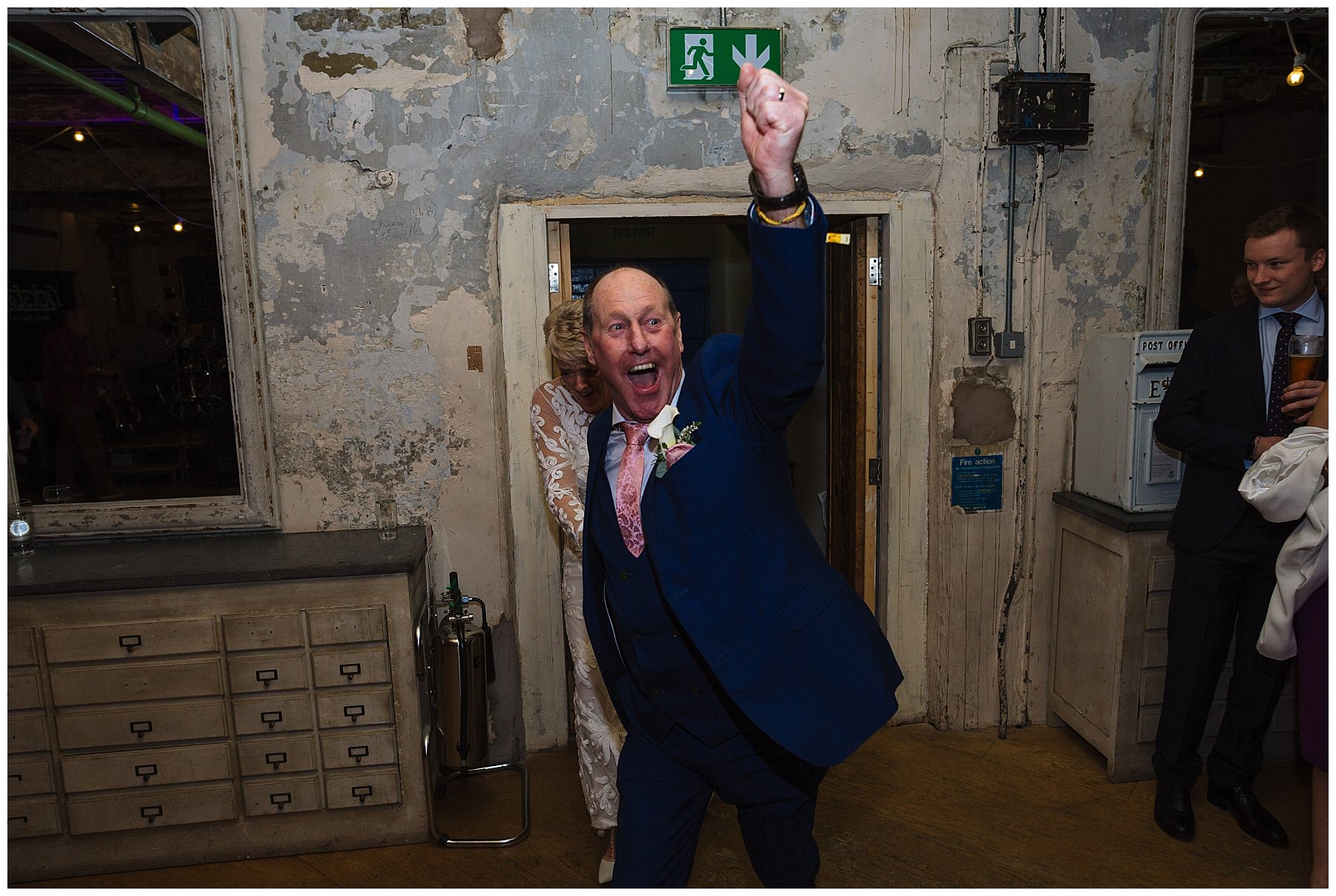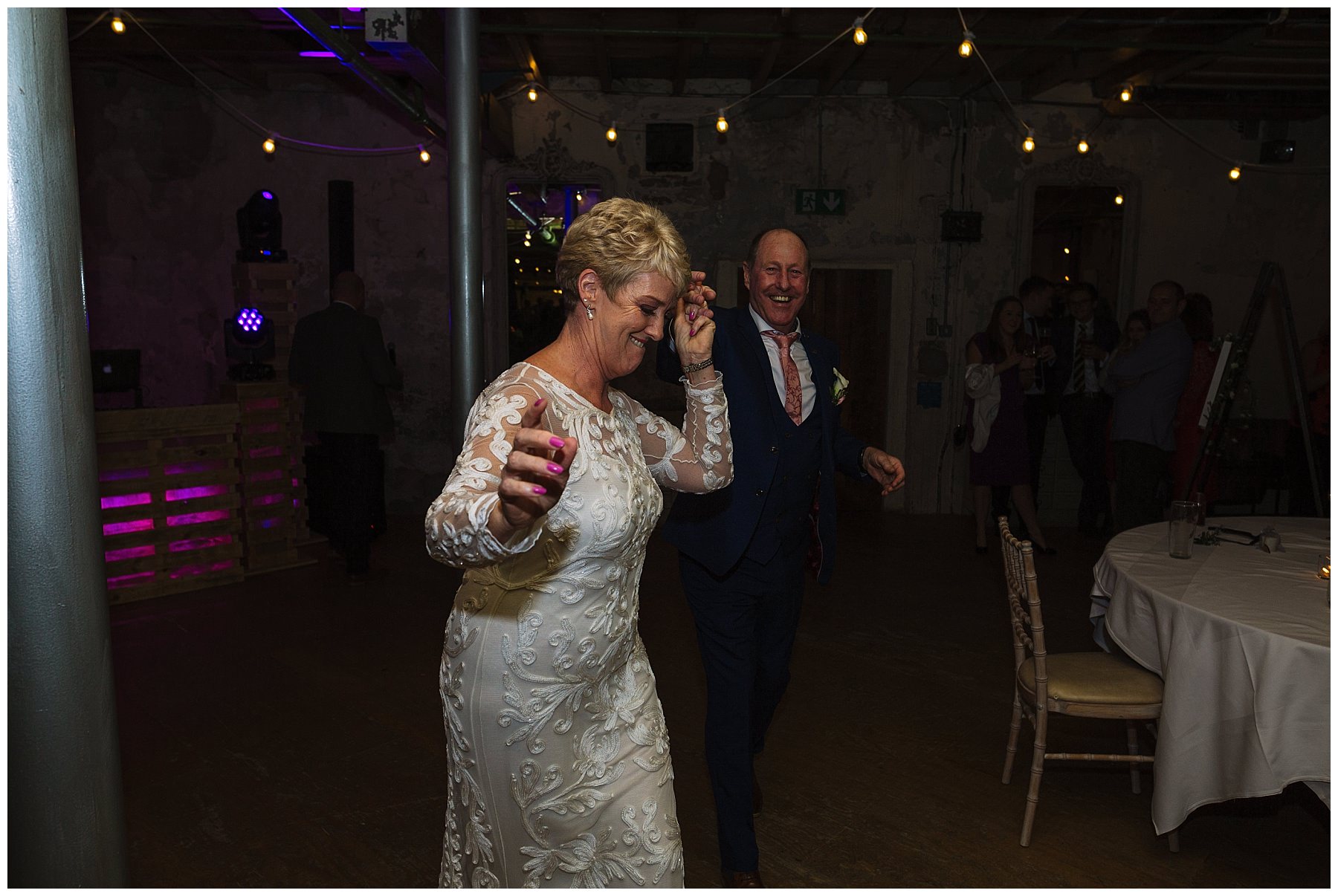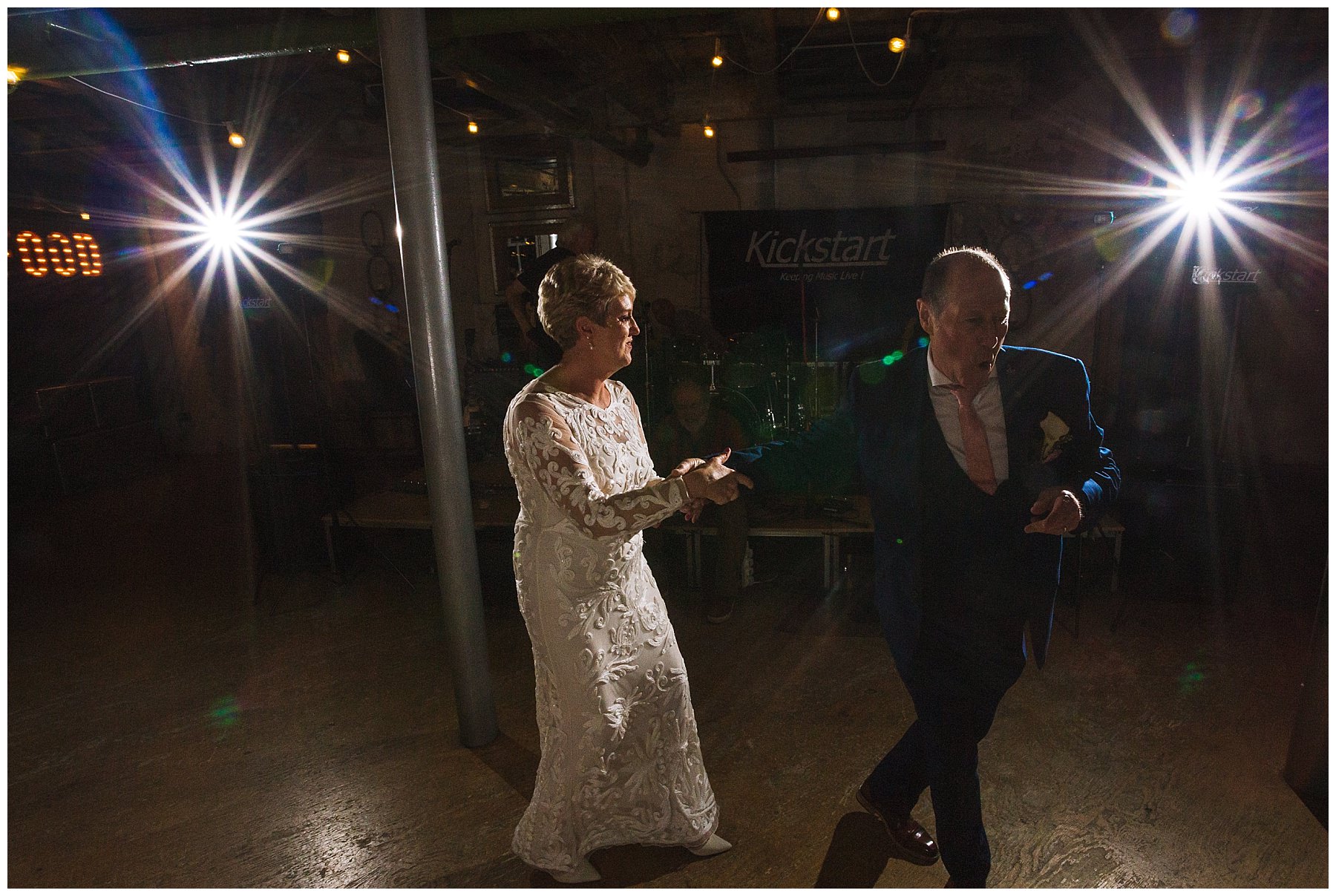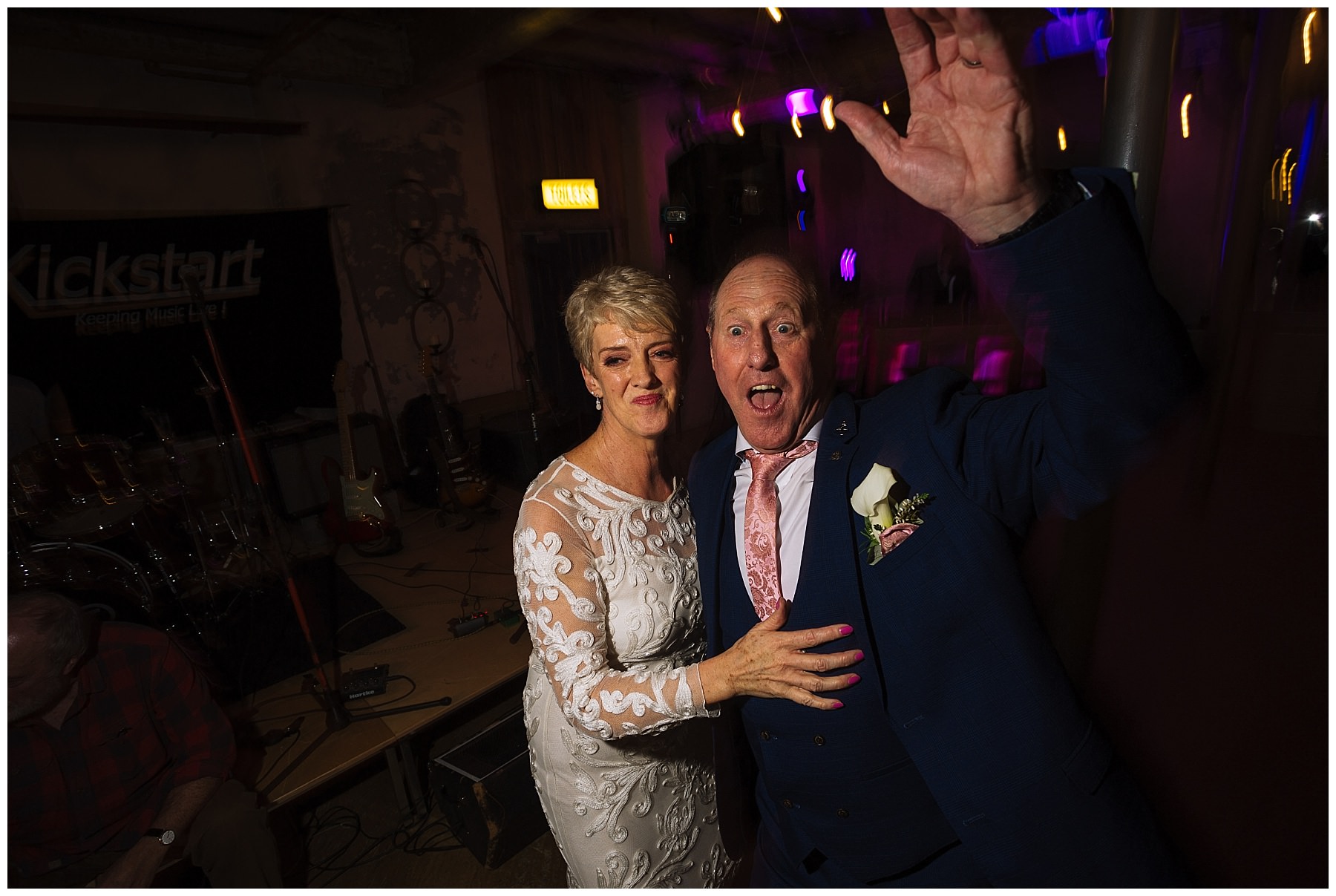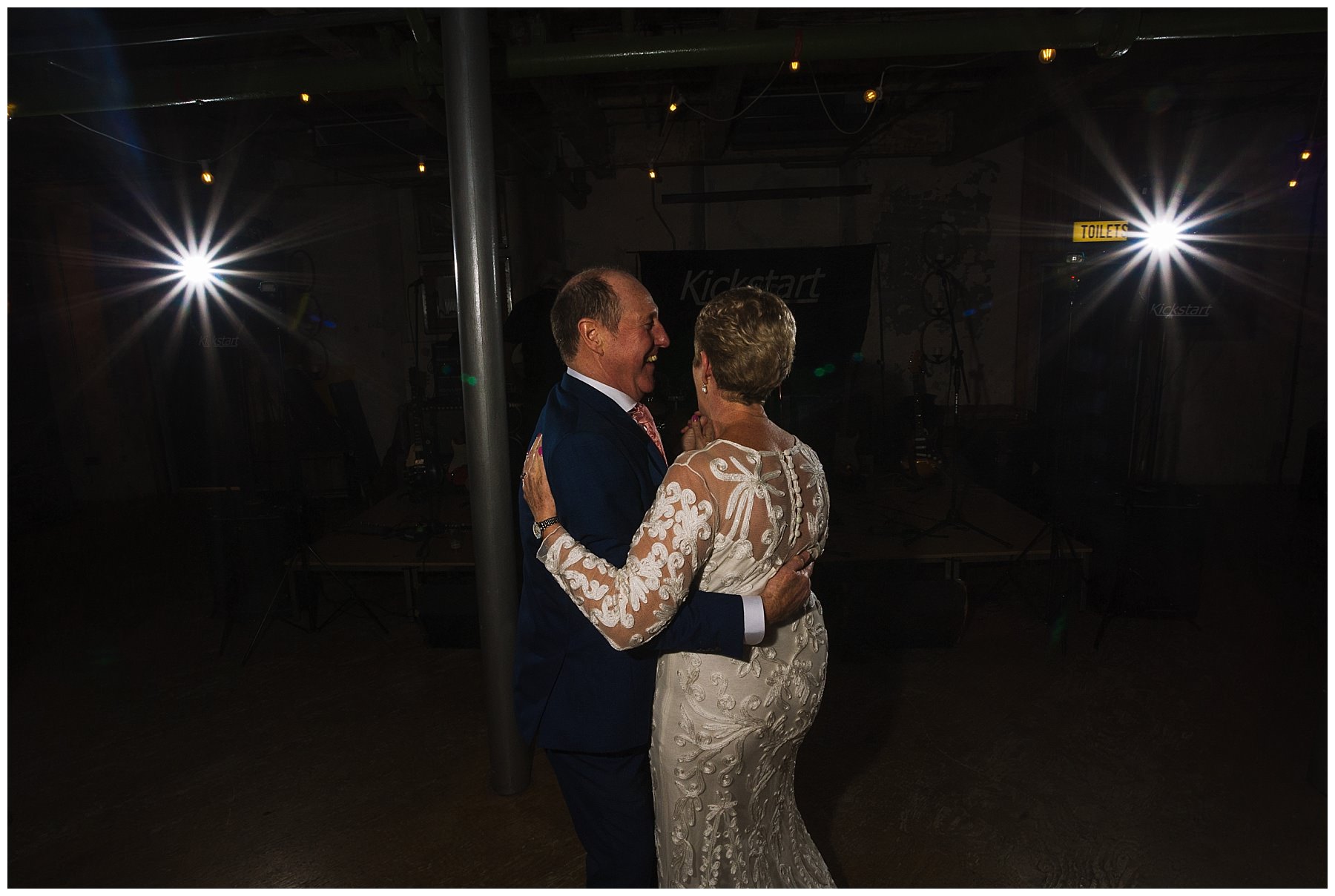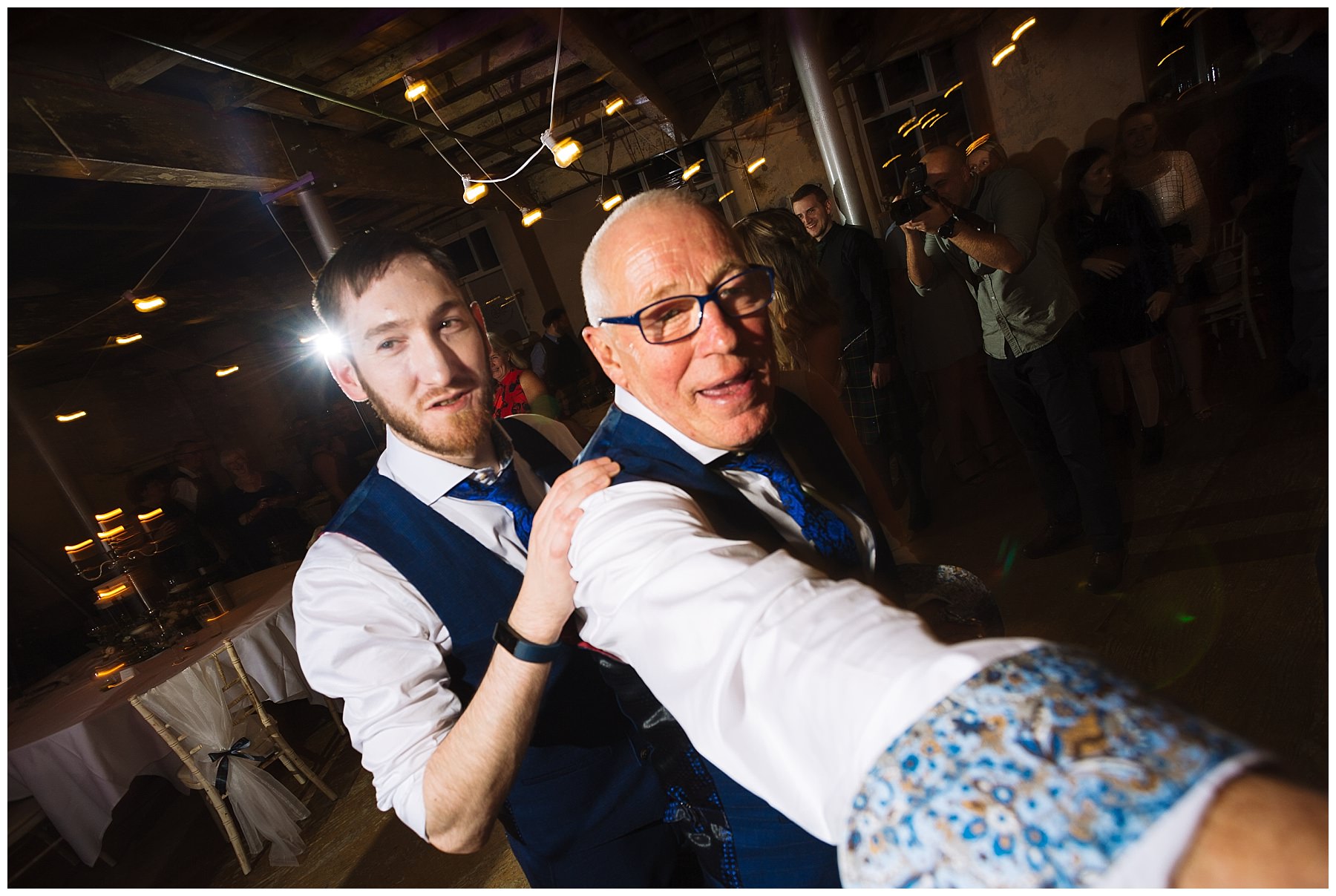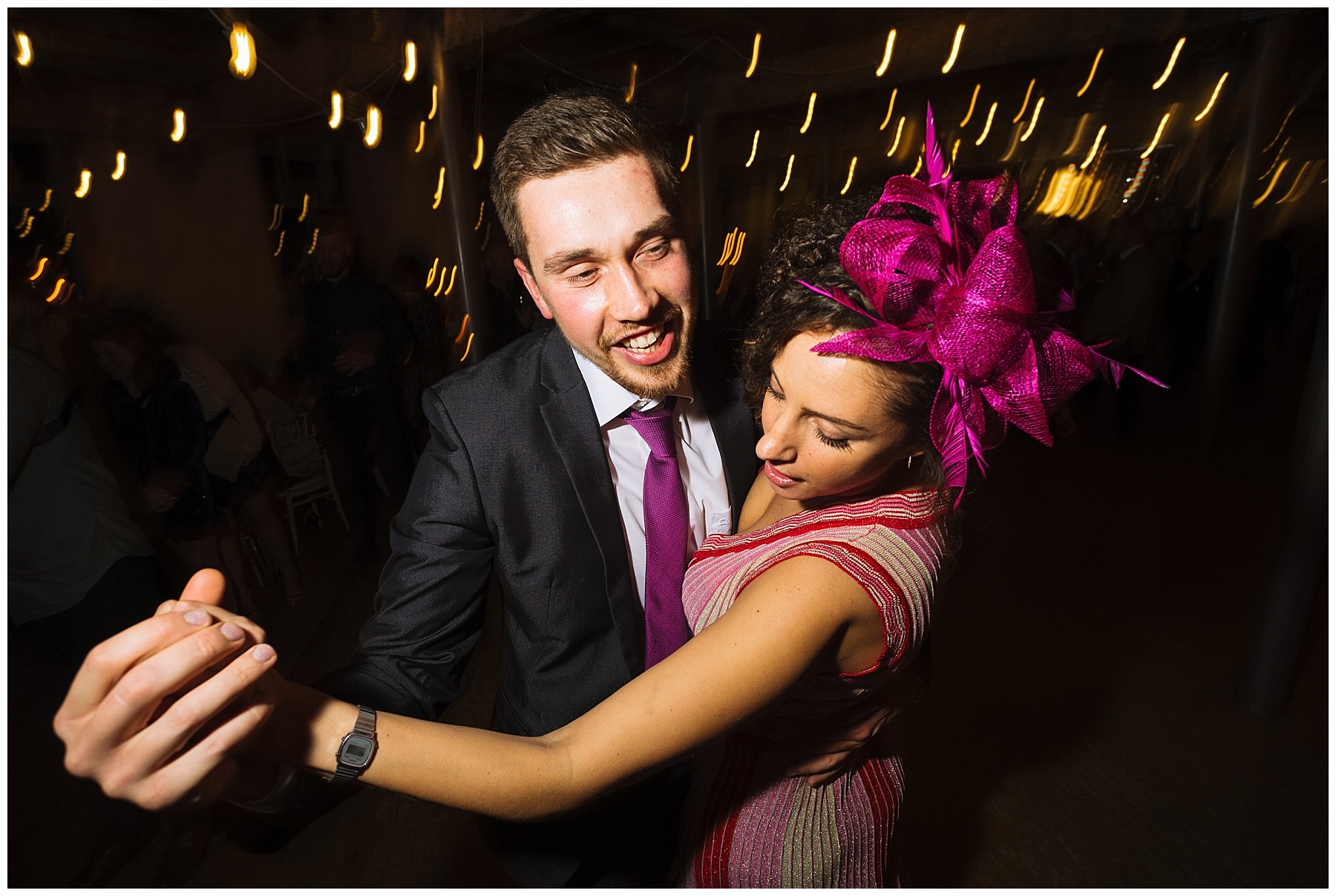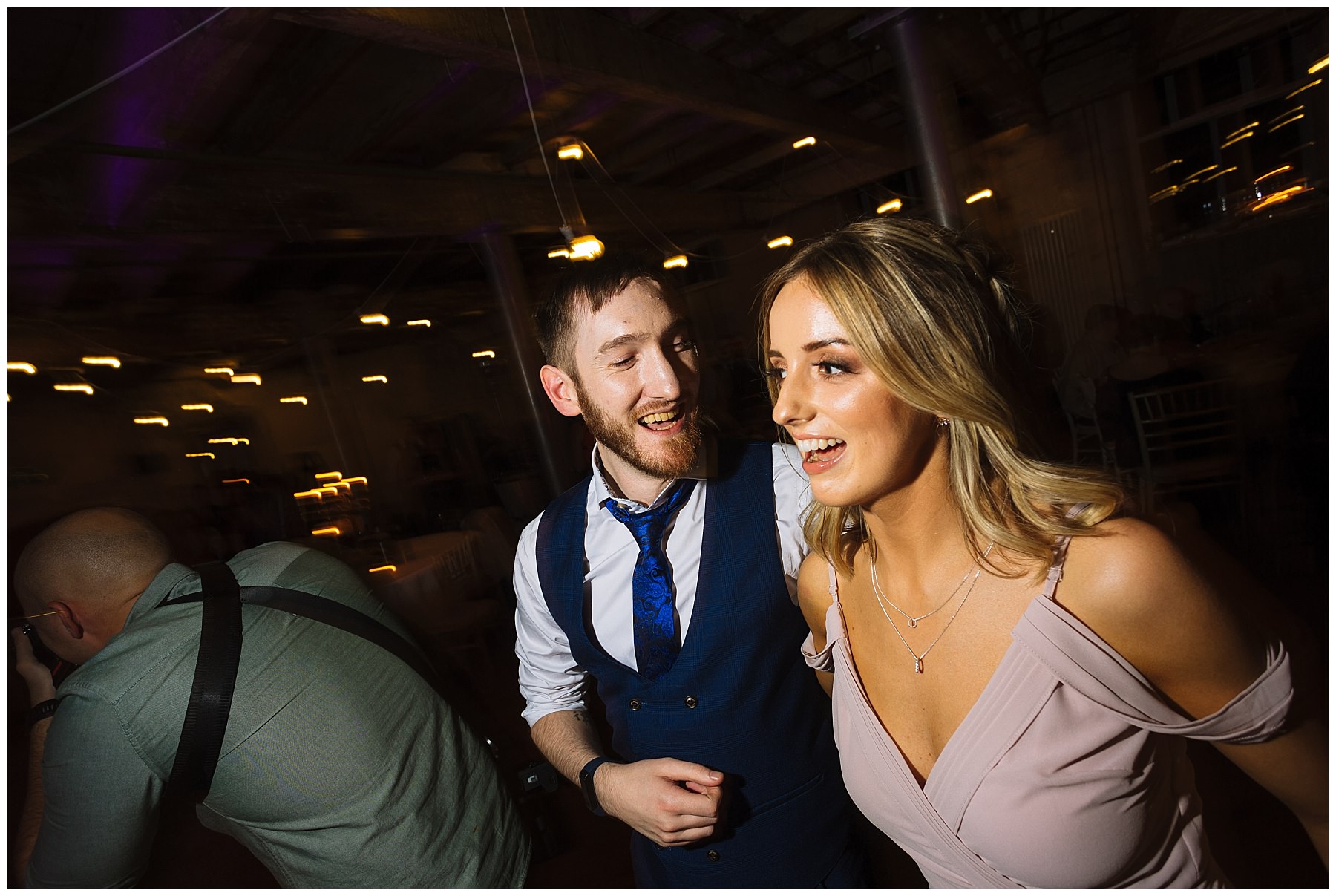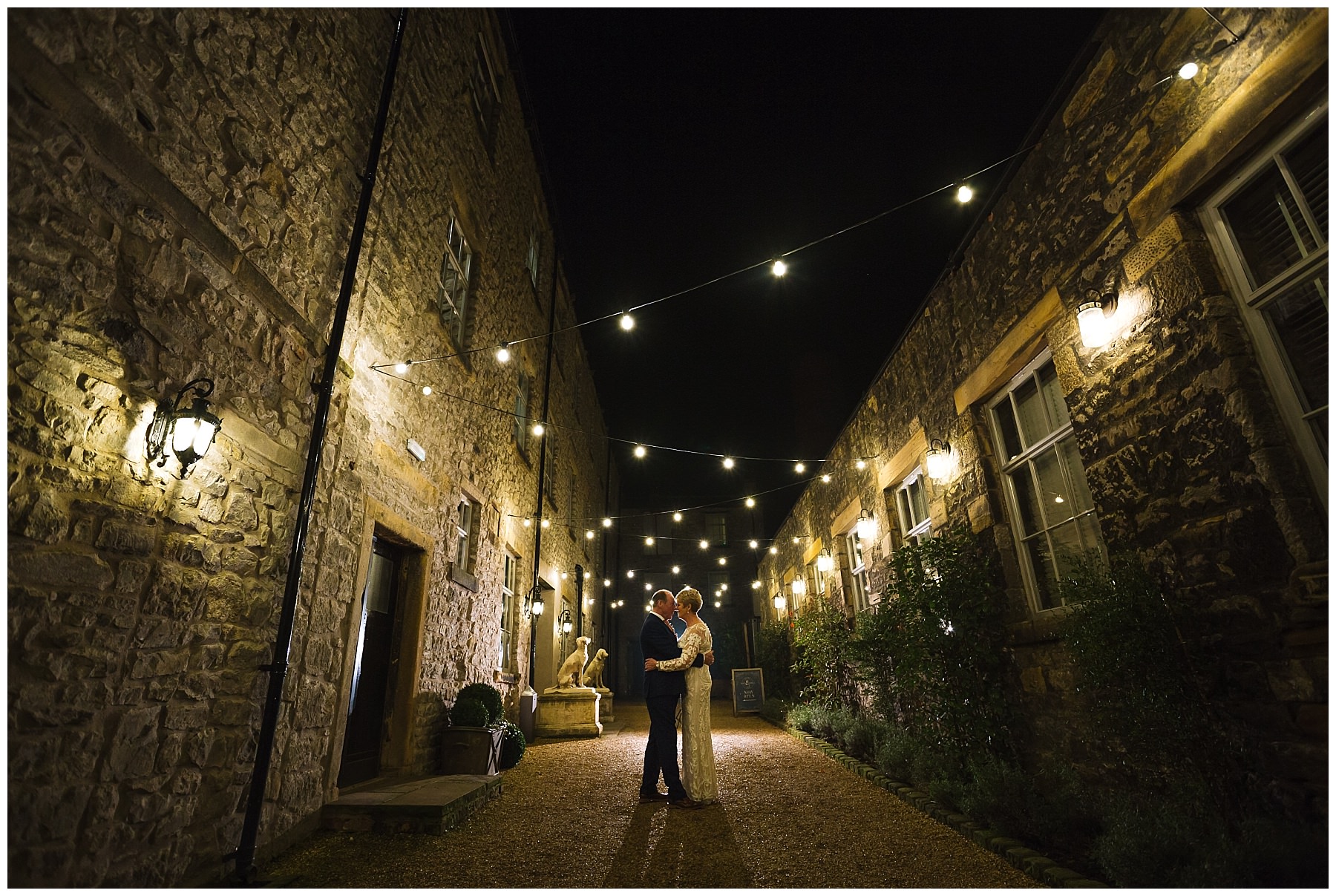 Photography education
I've recently started to offer photography mentoring and as part of his experience the brilliant Adam Grills shadowed me at Anne and John's wedding. Coming along to a real wedding day with me is invaluable if you're looking to learn more about becoming a wedding photographer. You'll get to see how I work on the day as well as taking your own photos to build up a portfolio of work. I'll be officially launching my 1 on 1 mentoring days soon but get in touch if you're interested in finding out more.