Just over the border in North Wales, about half an hour from Chester and the Cheshire countryside, is Soughton Hall. An exclusive use wedding venue that is one of my absolute favourites!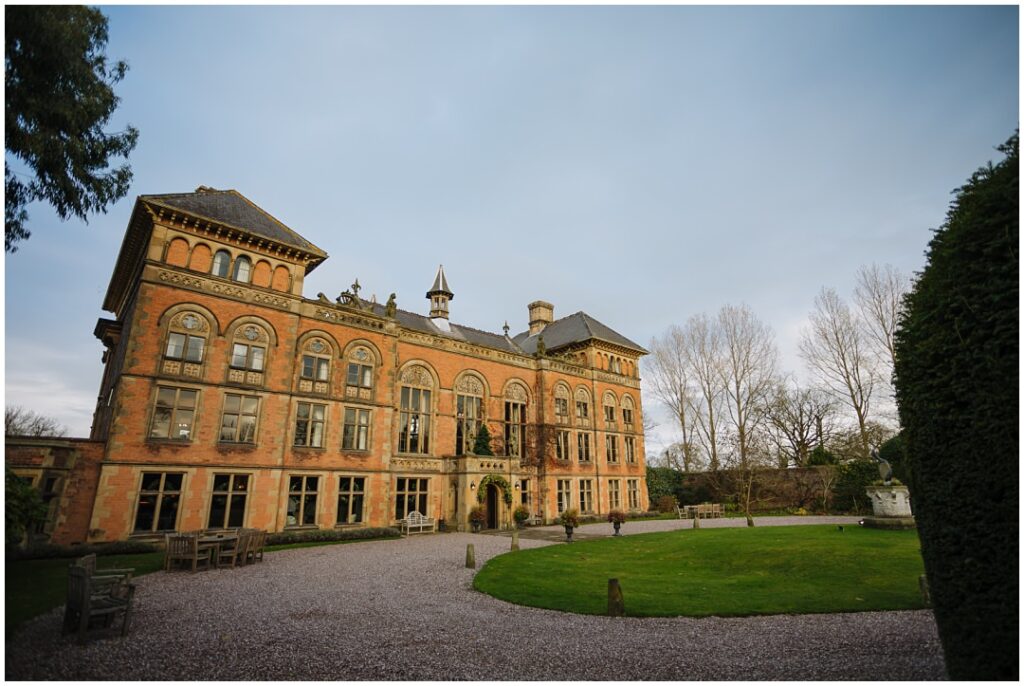 Soughton Hall wedding photography
Whenever I get an enquiry for a wedding at Soughton Hall I'm over the moon. The Hall is set amidst acres of wooded grounds and landscaped gardens. It's one of the most picture-esque venues in the North West.
I love that there is no end of fantastic photo opportunities at Soughton. Around every corner there's a fab portrait spot, or the chance to photograph laughing guests competing in a post ceremony game of Connect 4 or giant Jenga!
Inside the hall the panelled walls and wooden floors make for simple, yet classic backdrops. As the sun is setting pockets of amazing light appear in the corridors, a bit of added drama for a couple's portrait! I always try and steal couples away at this point for a few sunset pictures.
Weddings at Soughton Hall
One of my favourite Soughton Hall facts is that it was worked on by Sir Charles Barry, the architect who designed both the Houses of Parliament and Highclere Castle (better known as Downton Abbey). That's not a bad CV is it!
Soughton Hall has been in the same family for over 300 years and manages to combine the warmth and character of a family home with the luxury of a stylish and modern wedding venue.
The 15 bedrooms mean that guests can stay overnight – which always makes for a brilliant party or some late night drinks! And the opportunity for some 'day after' wedding celebrations too.
It also means that there's plenty of room for couples to get ready there on the morning of their wedding. No rushing around trying to be on time for wedding cars as you dash to the ceremony!
Speaking of the wedding ceremony, there are lots of options at Soughton Hall – from the beautifully decorated grand Drawing Room to the Secret Garden, raised ornamental gardens, shaded by beautiful eucalyptus trees. The perfect spot for an outdoor wedding. If you're having a religious ceremony then there are some really lovely, quaint local churches nearby to choose from.
After the vows it's time to celebrate! And there are few places better than the Walled Garden. In the summer it's a great spot to enjoy some drinks and play some outdoor games.
Soughton Hall also have a marquee on hand, allowing you to spend the whole day outdoors if you choose to. It boasts a bar and dancefloor so you can carry on partying well into the night.
If you're thinking of a winter wedding then the Dining Room, with its wall tapestries and grand fireplace, is a great setting for speeches and a meal from Soughton's award winning in house team.
Wedding photographer at Soughton Hall
If you're planning your wedding at Soughton Hall then I would love to hear from you. I've photographed some fantastic weddings there and can't wait to go back!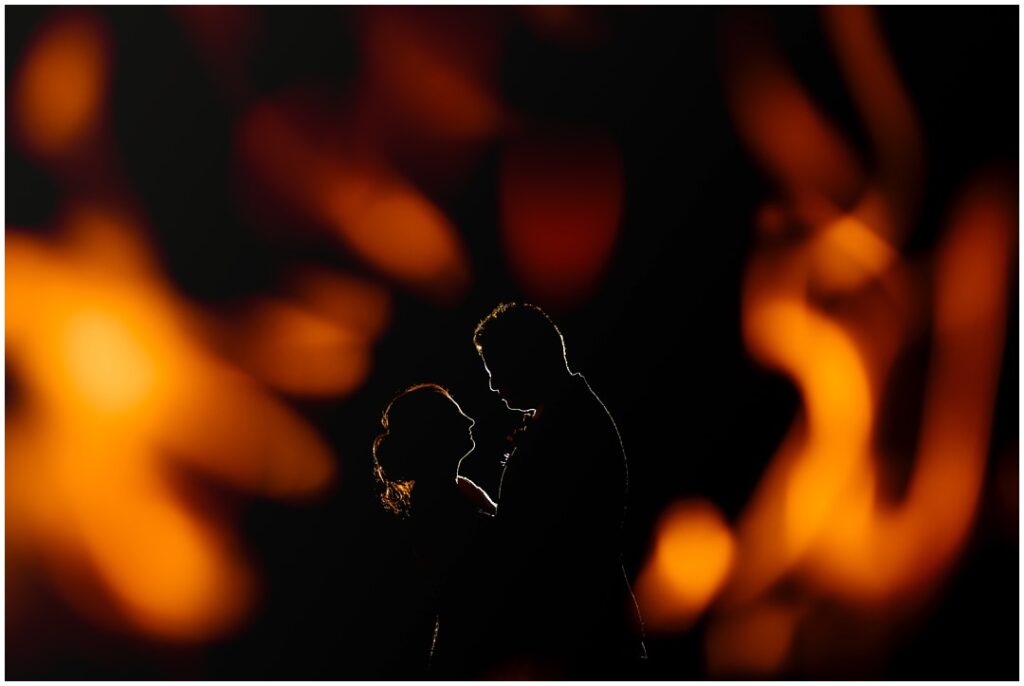 The History of Soughton Hall
Soughton hall is located in North Wales in the village of Northop in Flintshire. The house is Grade II listed and was built in 1714 by Edward Conway. Only 18 years later in 1732 Conway had to sell the house to resolve his finances and it was purchased by Bishop John Wynne.
Bishop Wynne was a keen gardener and horticulturist. He made big changes to the gardens at Soughton, planting a number of avenues of trees, many of which still feature in the gardens today. The Wynne family died without male issue and the house passed into the Bankes family through Bishop Wynne's daughter in 1815.
William John Bankes had grown up in the delightful country house Kingston Lacy (now owned by National Trust) in Dorset. Soughton Hall was his only home, aged 29 when he inherited it, William decided to make Soughton his showpiece. This began a phase of buildings and improvements at Soughton which turned the house into the building we know today. William had travelled extensively in Europe and the Middle East before he inherited Soughton and he used these influences to decorate his new home. He employed architect Charles Barry to work on the house. In 1841 William was caught up in a scandal which caused him to have to live in exile and he transferred the property to his brother George. After George's death in 1856 Soughton passed to his younger brother Rev. Edward Bankes. The property remained in the Bankes family until 1985 when the property was sold and converted to a hotel.
Notable hotel guests have included Michael Jackson, Luciano Pavarotti and King Juan Carlos I of Spain.
Soughton Hall sits in formal gardens and land totalling 10 acres. The entrance is lined by an avenue of lime trees. The formal garden includes trees planted by the first owner over 300 years ago as well as manicured lawns. Filled with captivating views and quiet corners, the gardens are a place to explore and relax. A walled garden provides a beautiful outside space
for entertaining, sheltered from the wind and capturing the best of the sunshine. The Hall has 14 beautiful bedrooms and an award winning restaurant.
The rooms are all exquisitely decorated including wood panelling and huge windows letting in the sunlight. Some rooms have large ornate and original fireplaces. As well as large spacious rooms for entertaining there are cosy nooks and quiet corners. The library provides a space to chill out with a book and hot drink in front of the fire. A delightful dark wooden staircase leads upstairs to the bedrooms. Some rooms have ornate carvings and there is a nod back to days gone by with the bell rack still visible in what would have been below stairs.