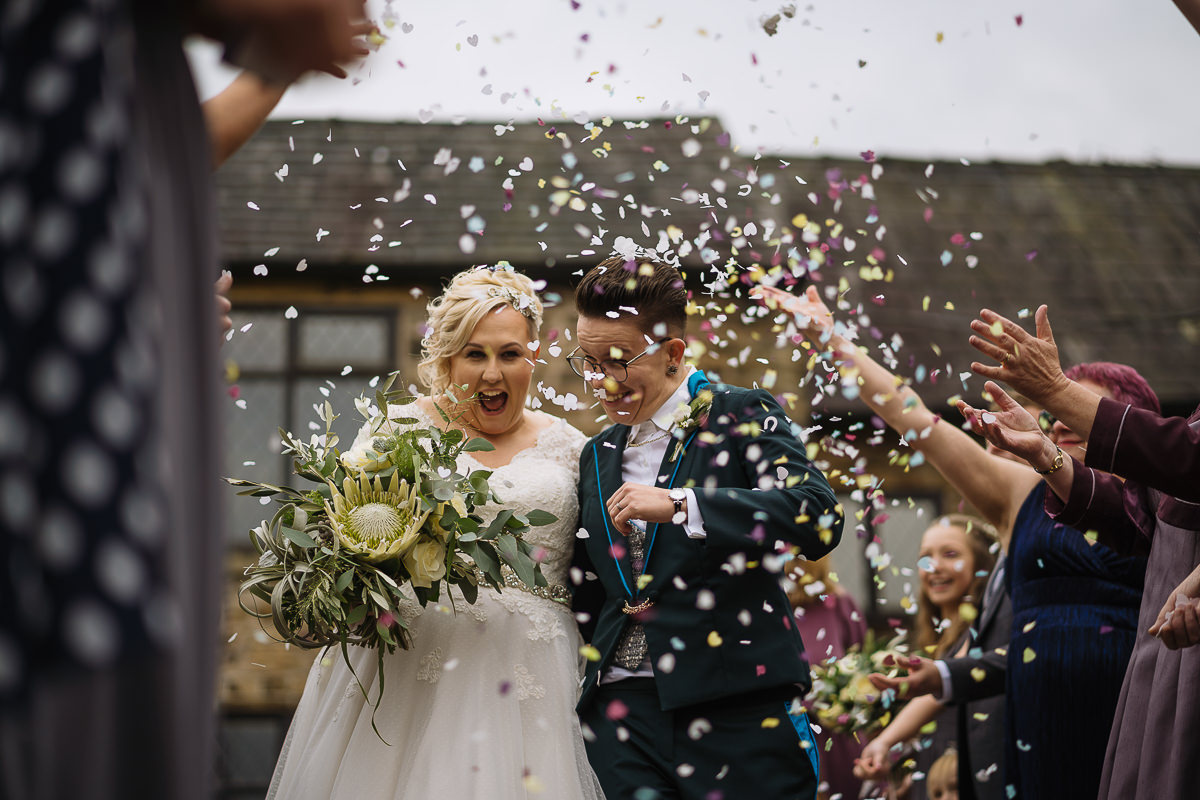 So you want the most amazing confetti shot but not sure how to nail it on the day? Well let me help! I absolutely love the confetti shot, i think it is one of my favourite parts of the day. So much colour, fun and chaos all in one moment! Having shot close to 75 weddings now I have seen them all. Some amazing and perfectly executed to, well, lets say not the best so here are a few tips on how to nail that confetti shot!
Location makes a difference
Ok so I sound like that daytime TV show trying to sell you your first house, but its true. Location makes all the difference. Traditionally the confetti shot is done as the couple leave church or the ceremony however some churches are a little bit apprehensive about this and some venues will only allow confetti in certain areas so speak to your venue then have a chat with your photographer about the best location after your venue have advised. You want somewhere picturesque but don't want a half mile walk for all your guests.
Confetti
Ok so this might sound a little simple but for the best confetti shot you need…… thats right, CONFETTI! Ok ok so why am I mentioning this. Well in recent times less and less guests are actually bringing confetti to weddings so for the best photo I would highly advise grabbing some yourselves. This way you can tie it in with your colour scheme, make sure it is bio degradable (some venues won't allow anything other than this) and also make sure you have enough. Nothing is worse than a confetti shot with half a box between friends!
I would highly recommend speaking to my friends over at Dollz Confetti who have loads of different colours and styles for you to choose from and will be able to help with how much you will need for your guests.
And finally, Smile, walk and enjoy the chaos!