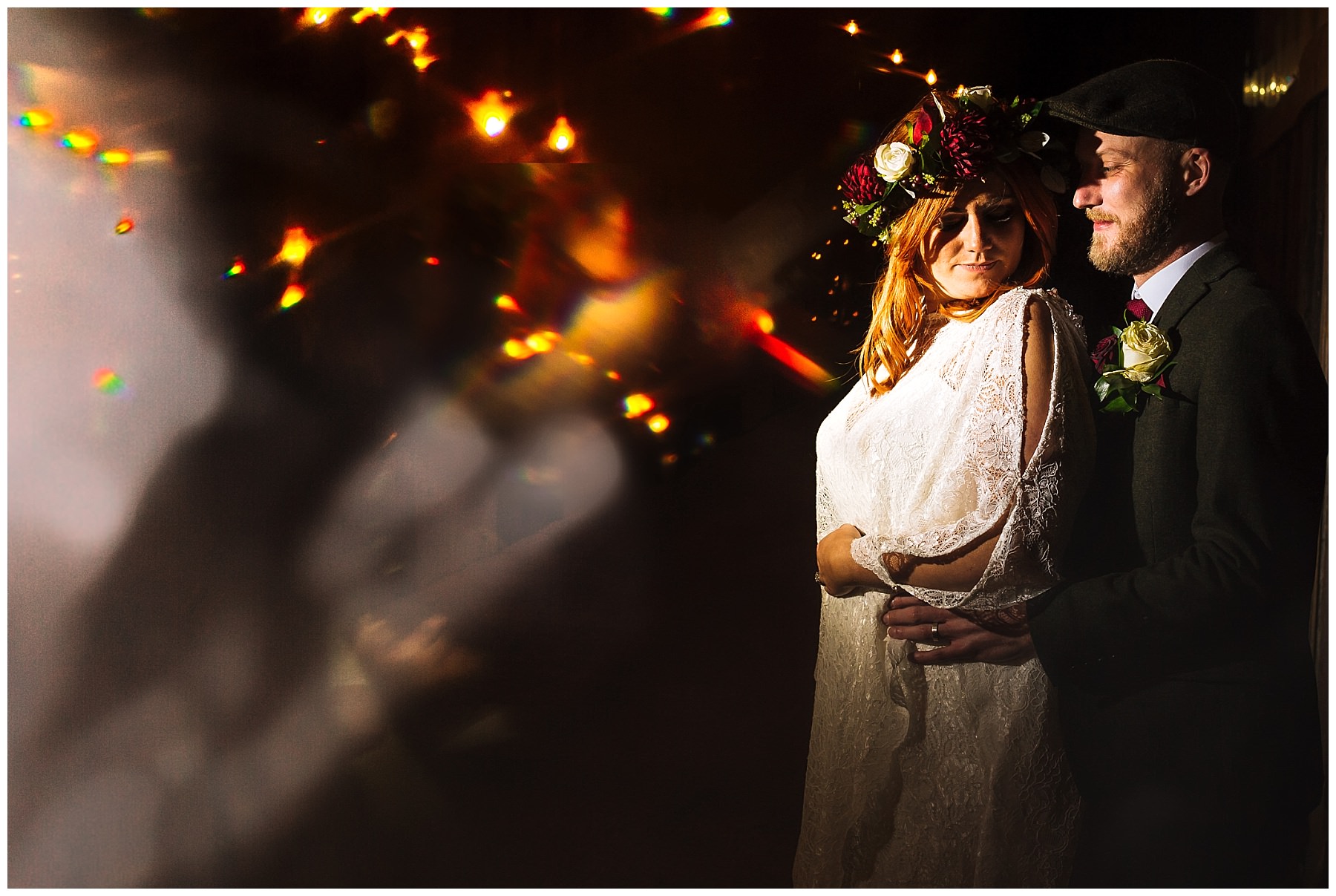 Let's clear things up before any rumours start, contrary to what the photos may suggest Joe didn't actually get arrested on the morning of his wedding! That's just an old family friend arriving at groom prep. He was released from the handcuffs before the ceremony began I can assure you!
It was slightly calmer and less raucous over at the girls. Ness was excitedly getting ready surrounded by friends while her Dad hid in the kitchen with a beer. Typical Father of the Bride behaviour!
Over at the church Joe, following a pre-wedding pint, kept himself busy greeting guests. He had a huge smile on his face and was telling everyone that he couldn't wait for Ness to arrive. The elation on their faces when they saw each other was wonderful to see, I love moments like that!
At every wedding you can guarantee a number of things will happen. One of them (and my favourite!) is HUGS! These guys didn't disappoint! Straight after the ceremony there was so much hugging and high fives and grins. The warmth and love that their family and friends have for Ness and Joe was so apparent.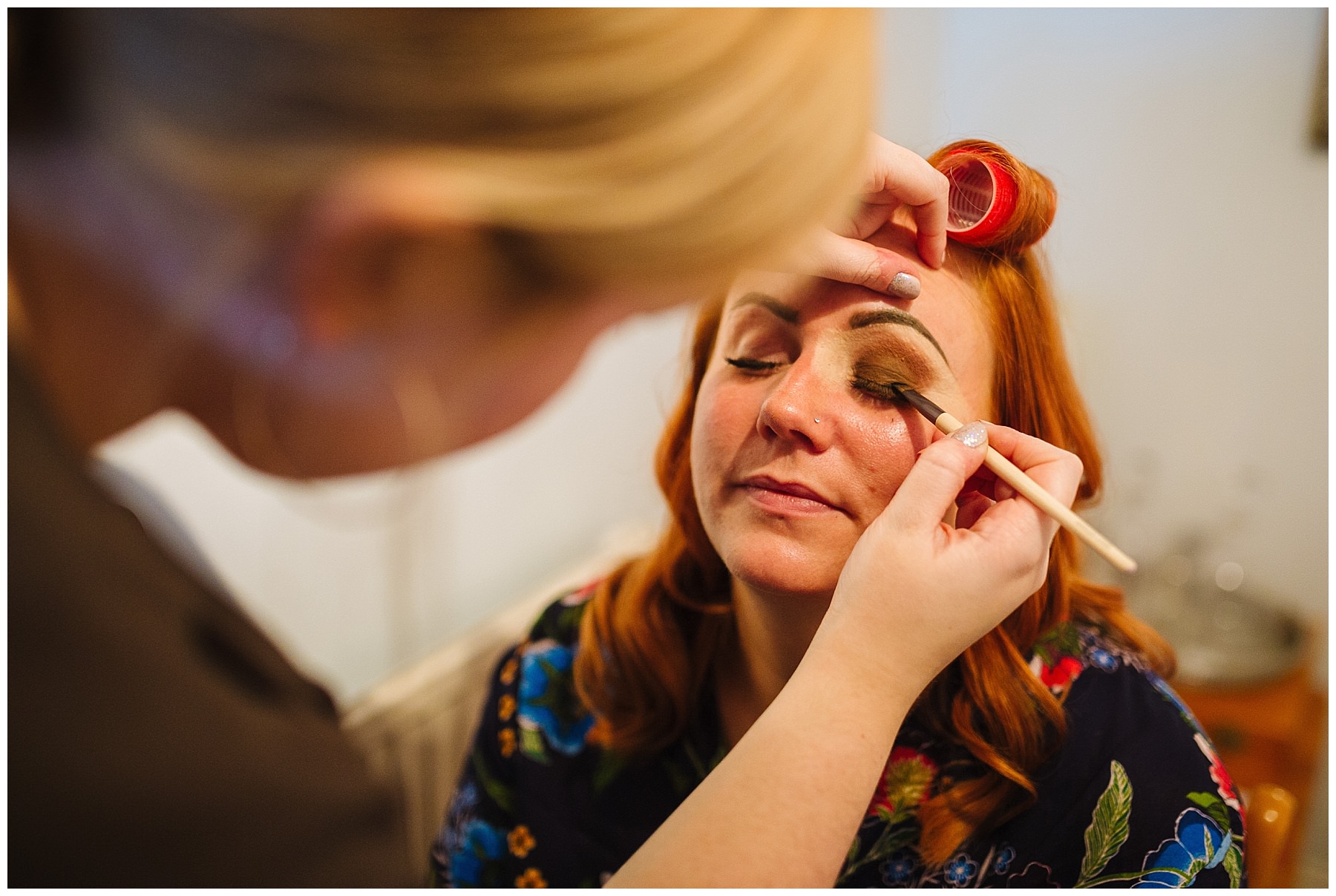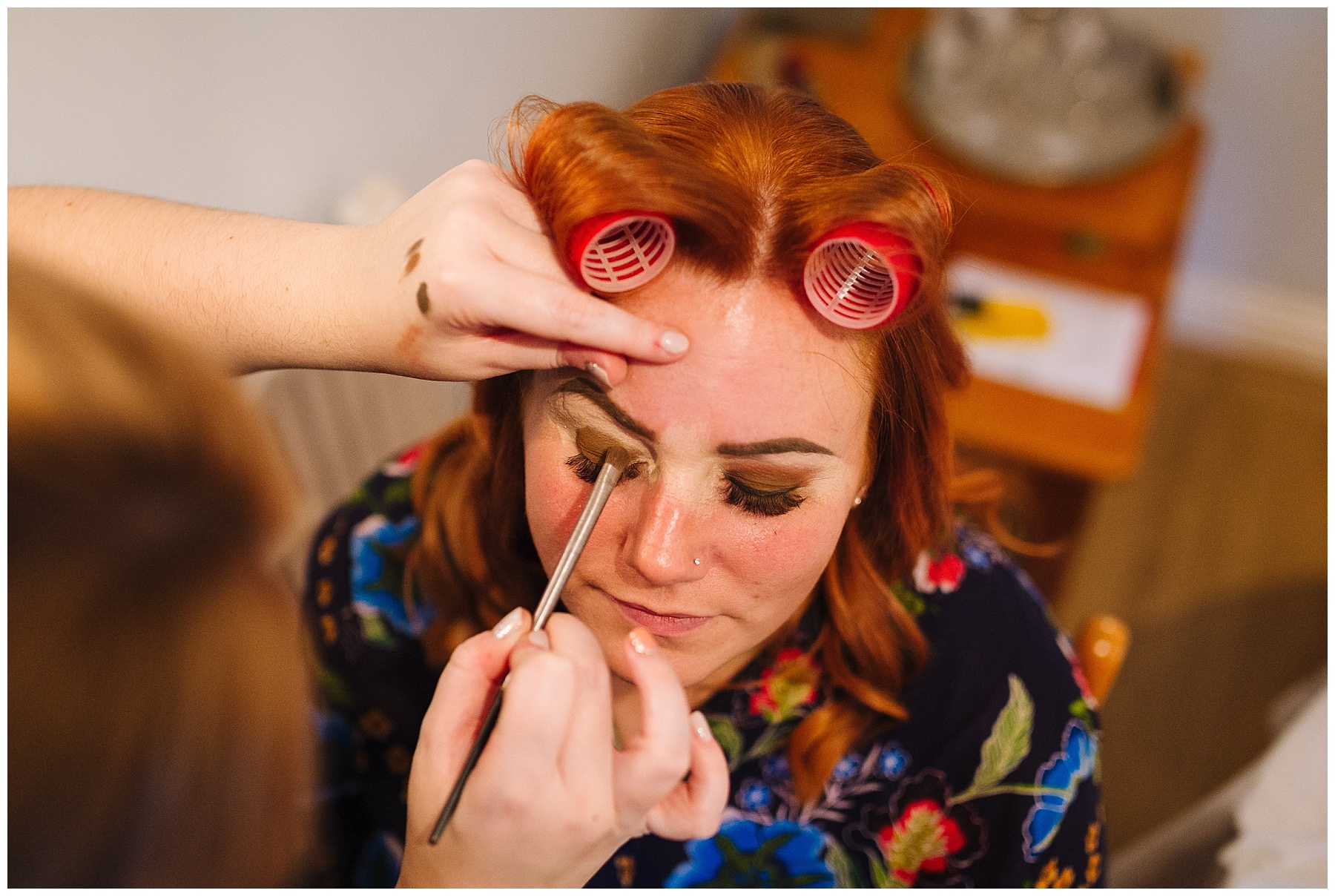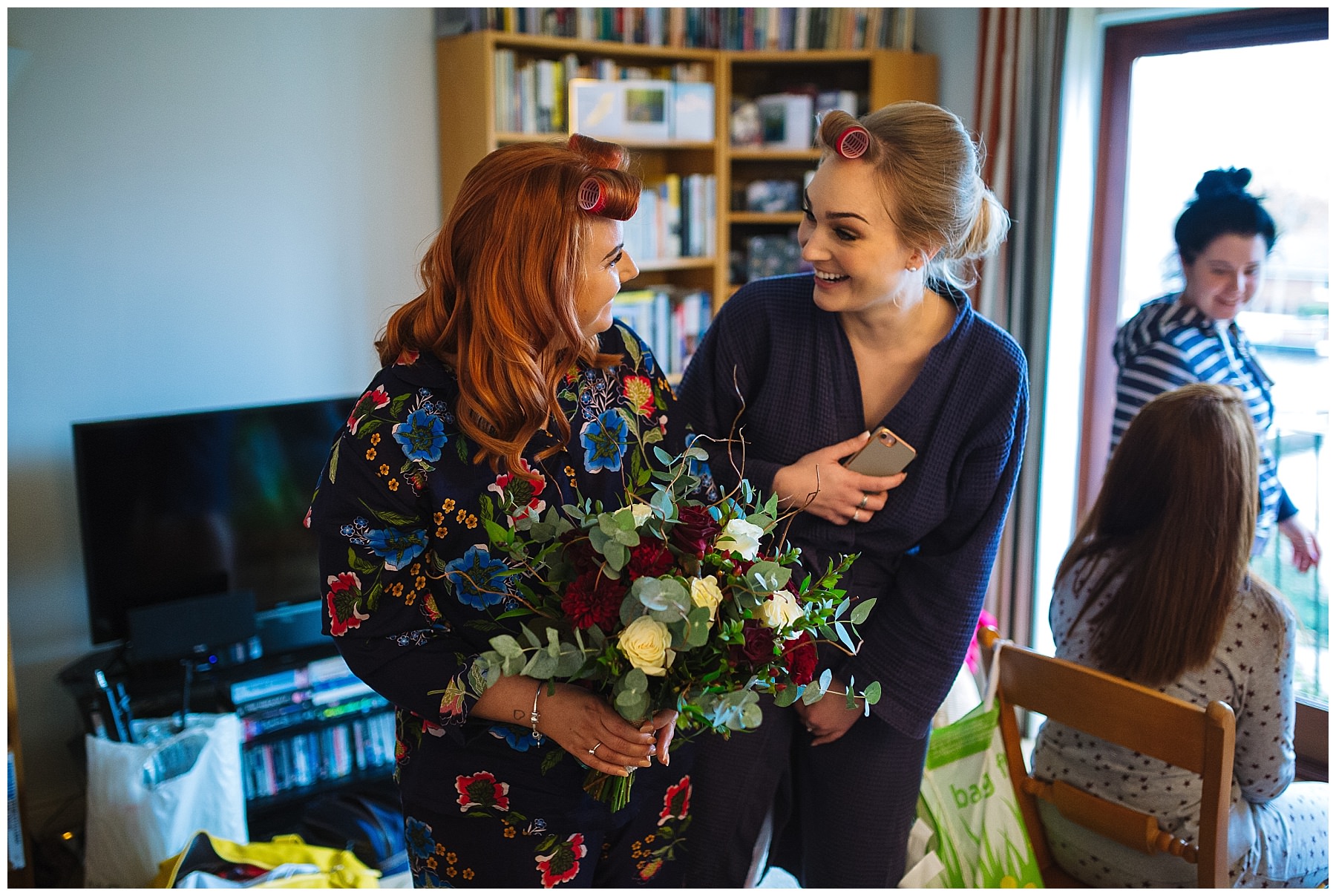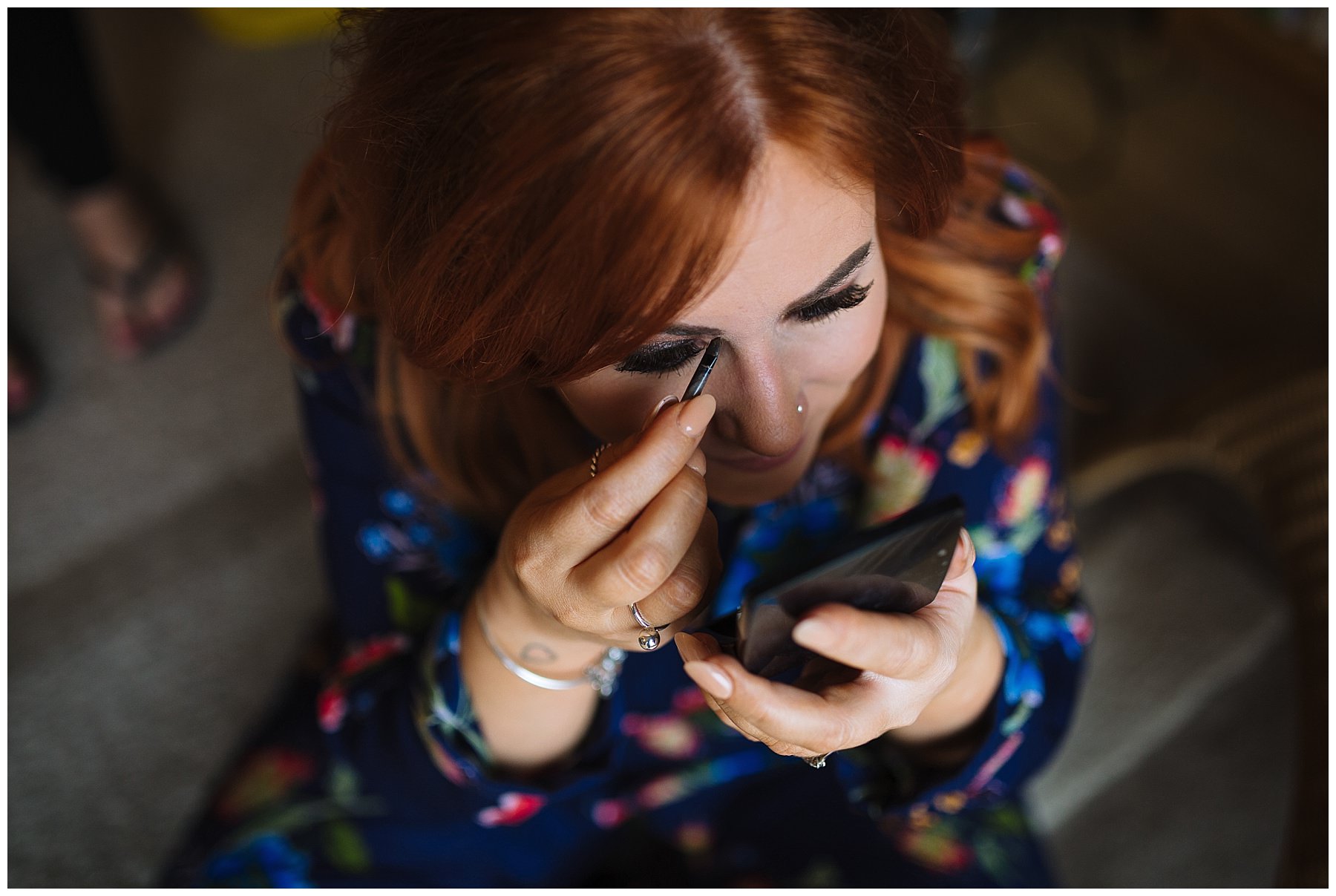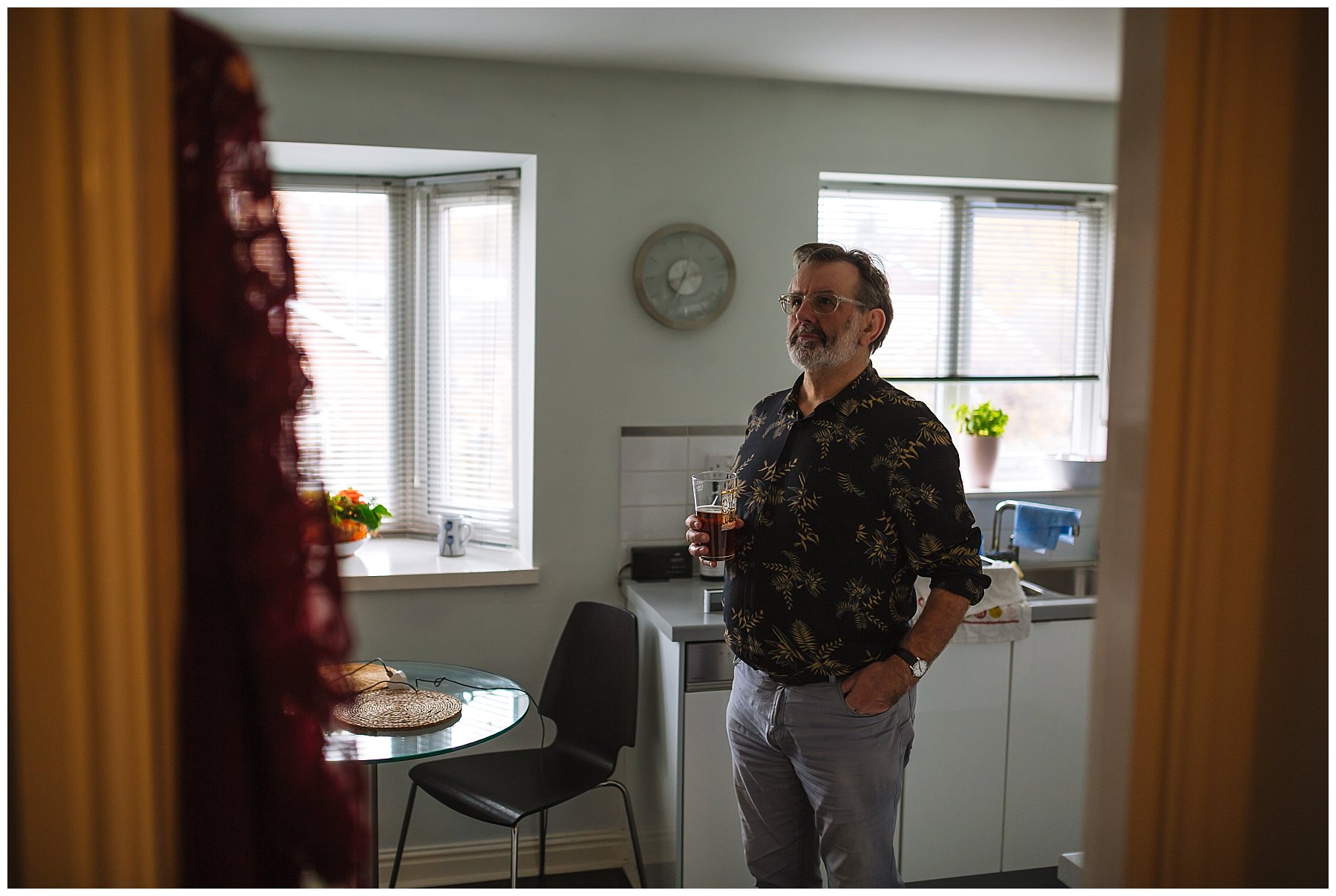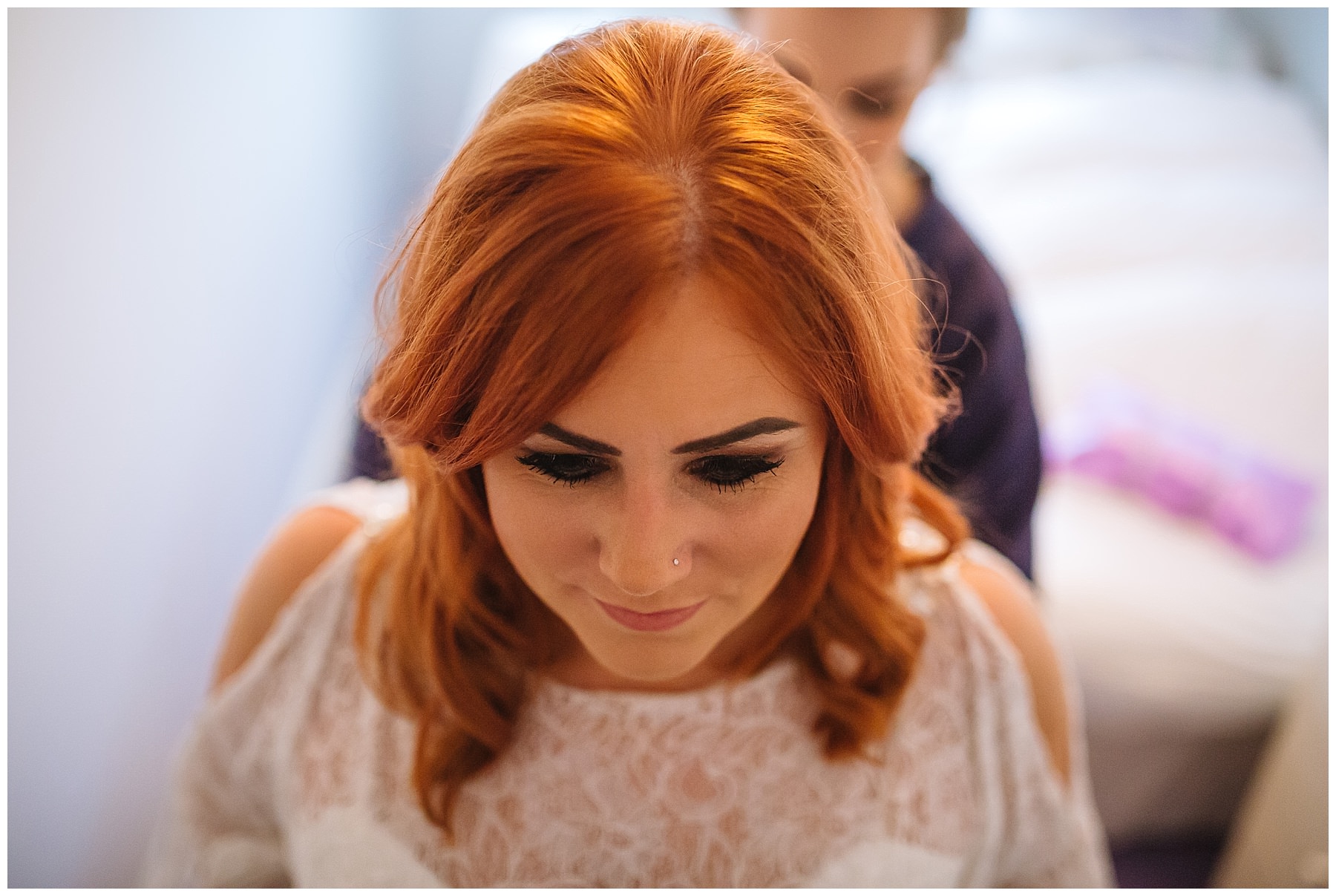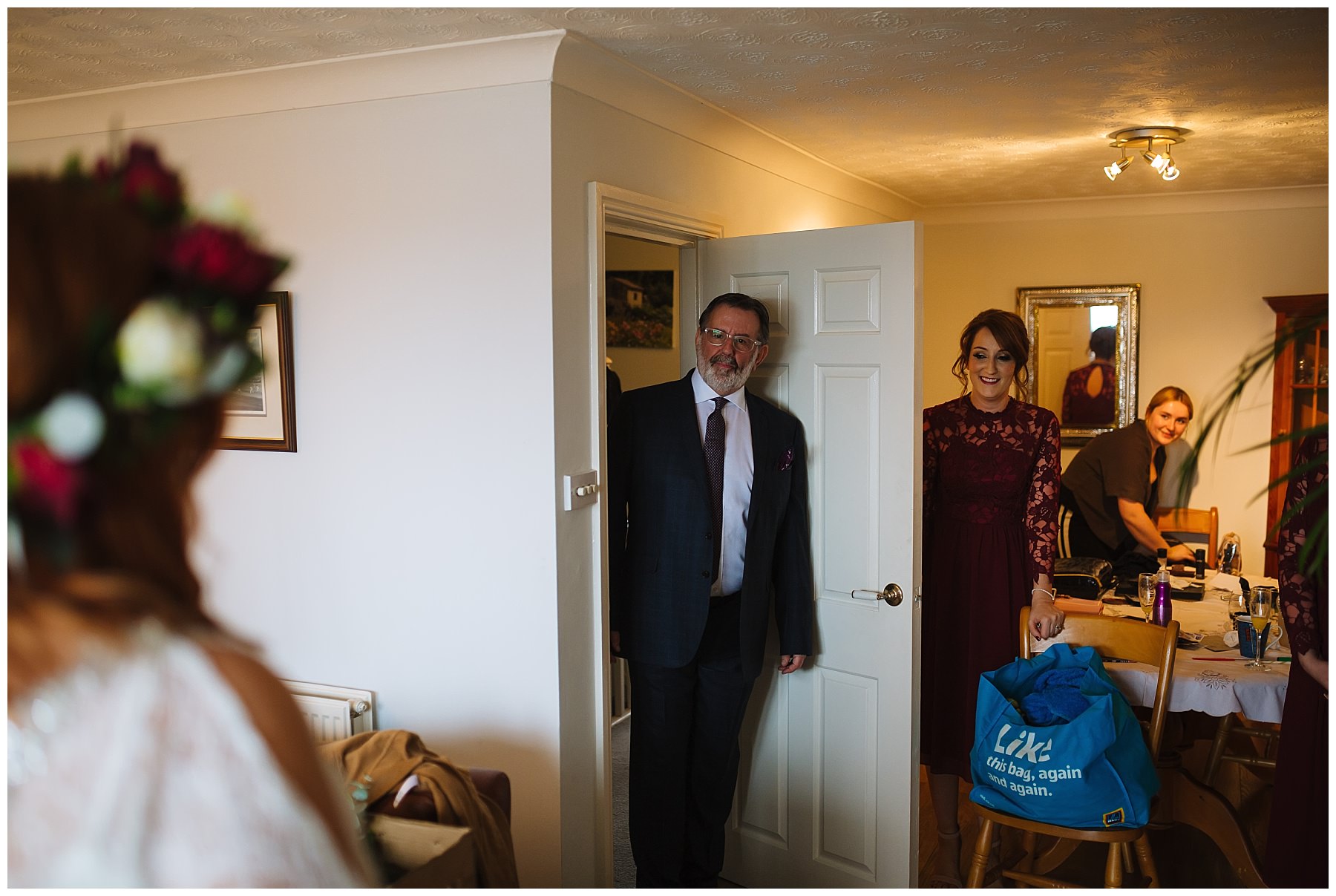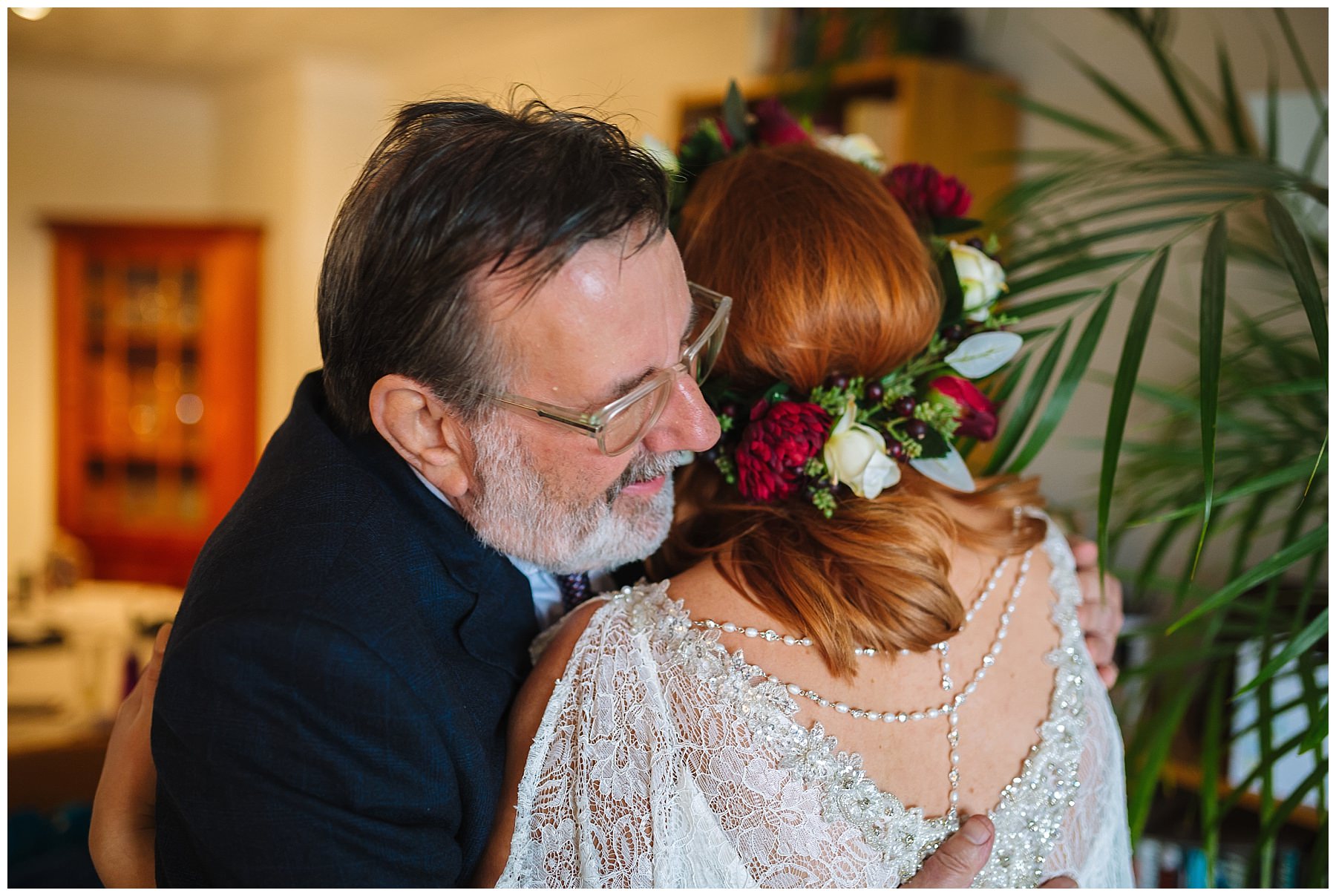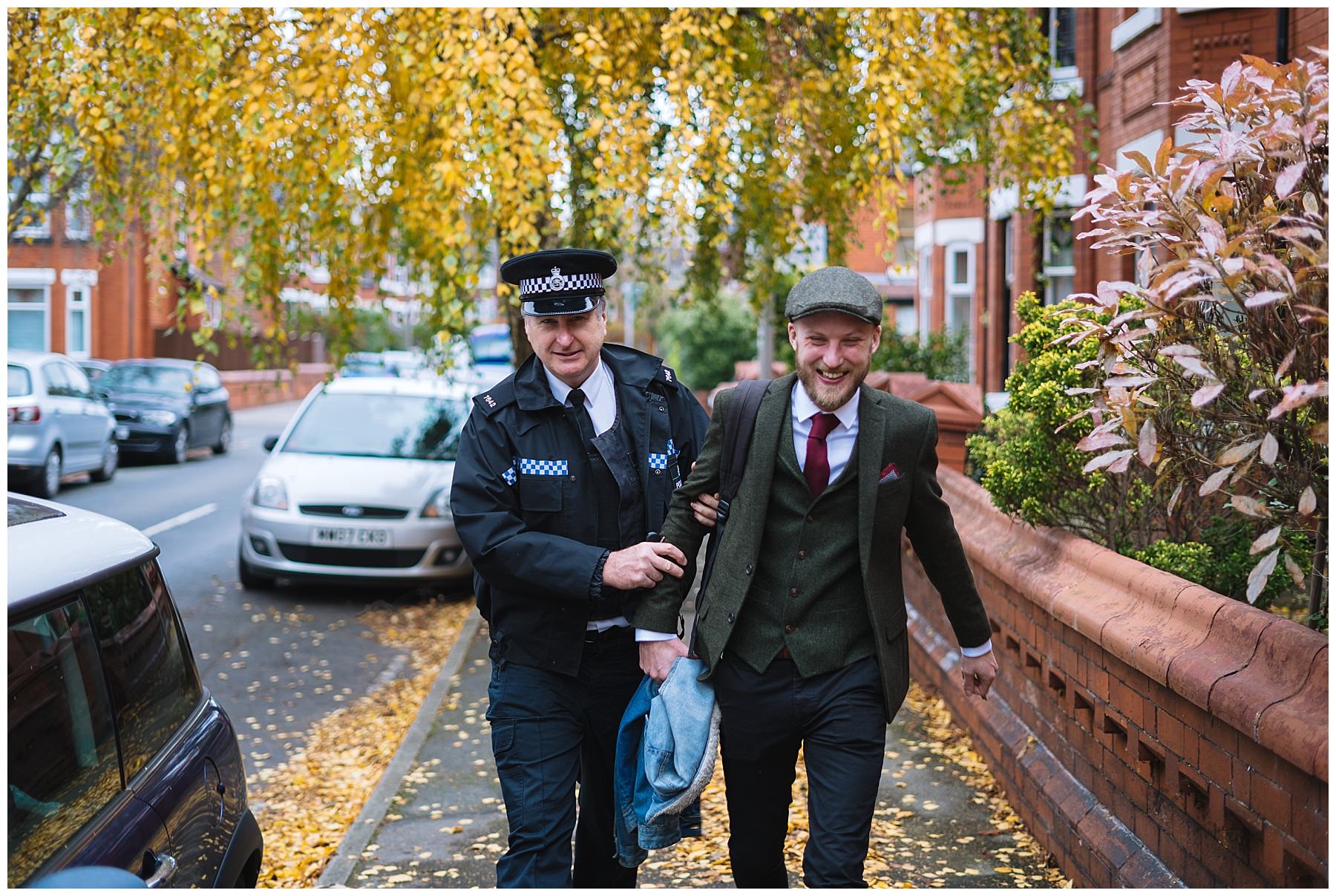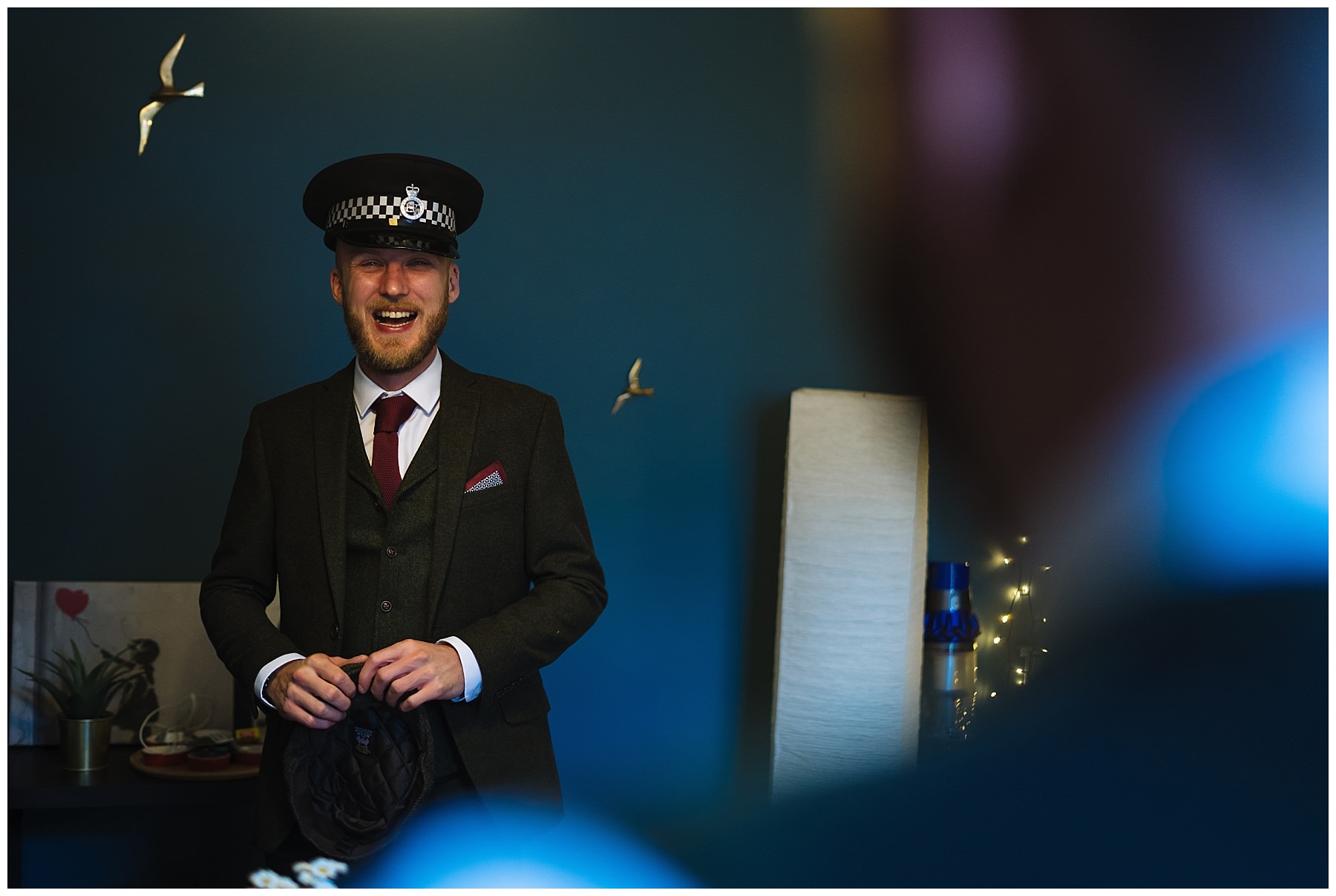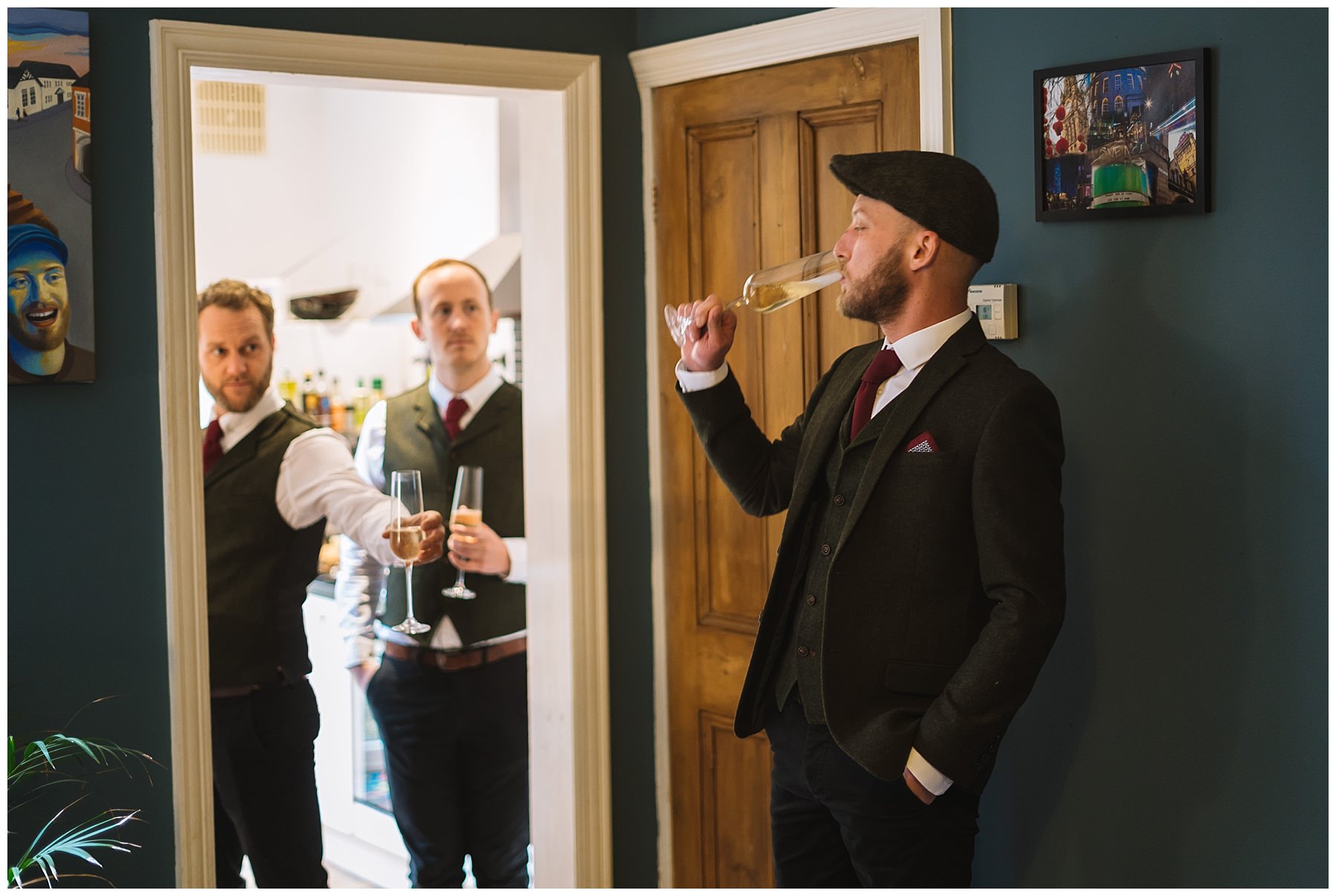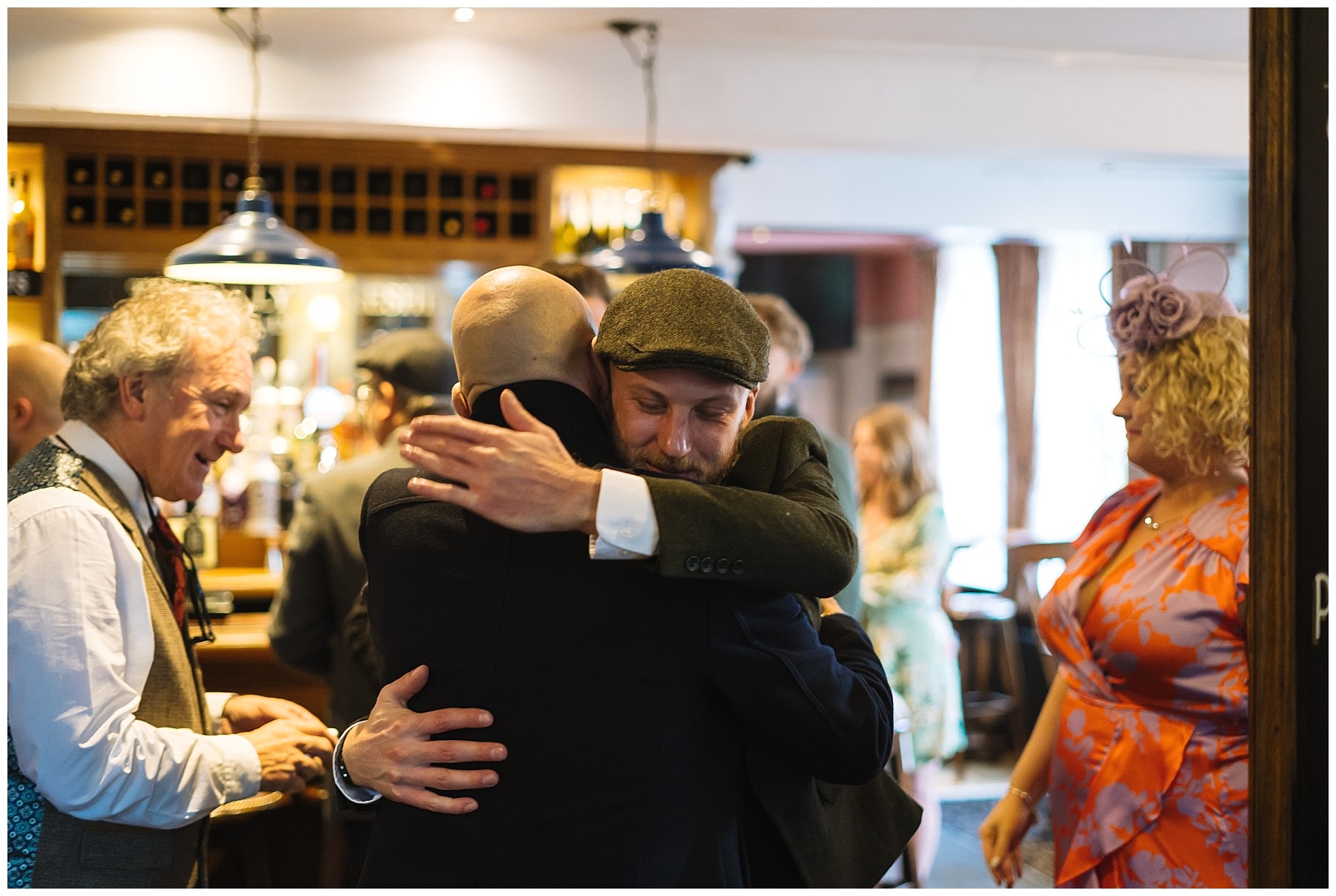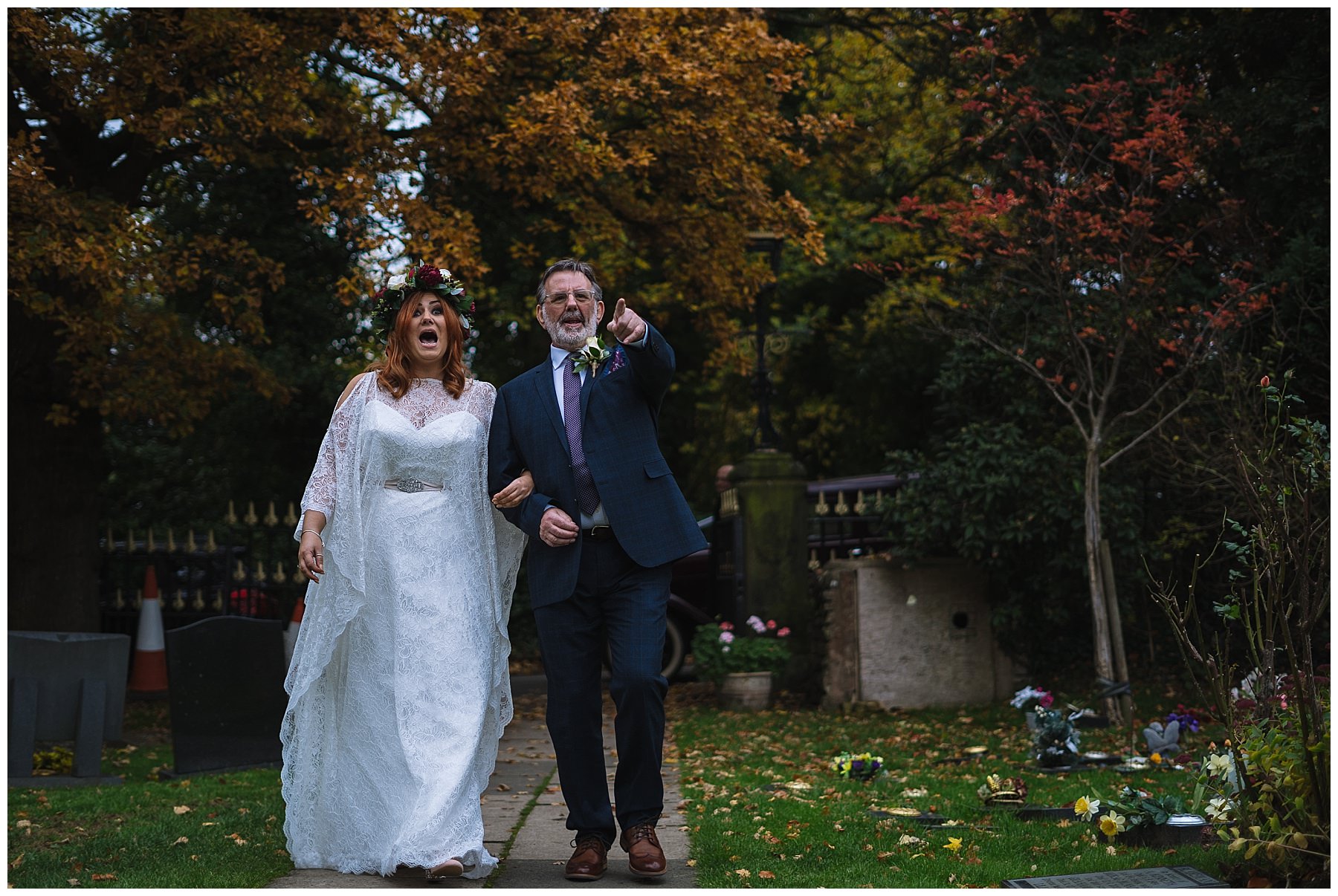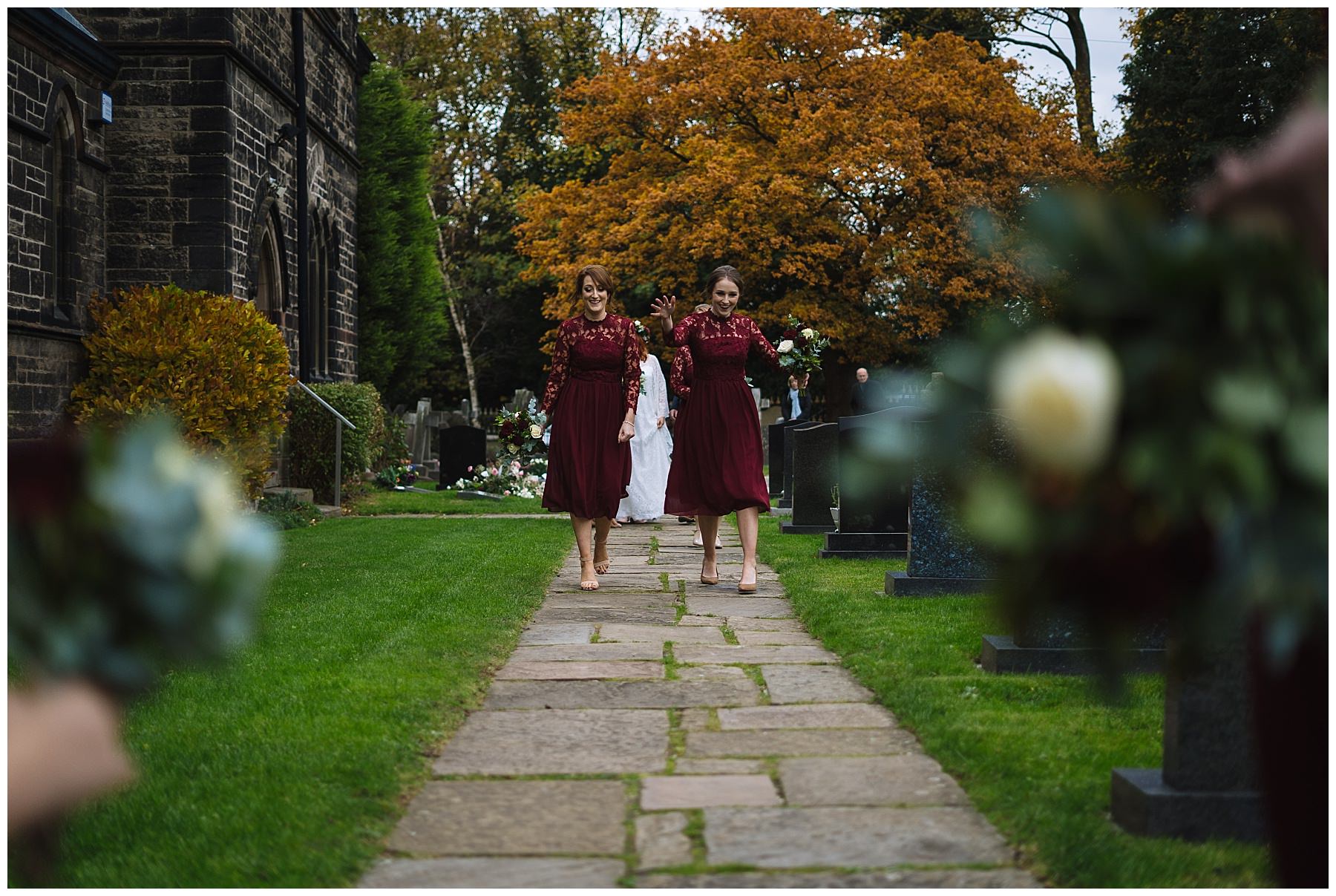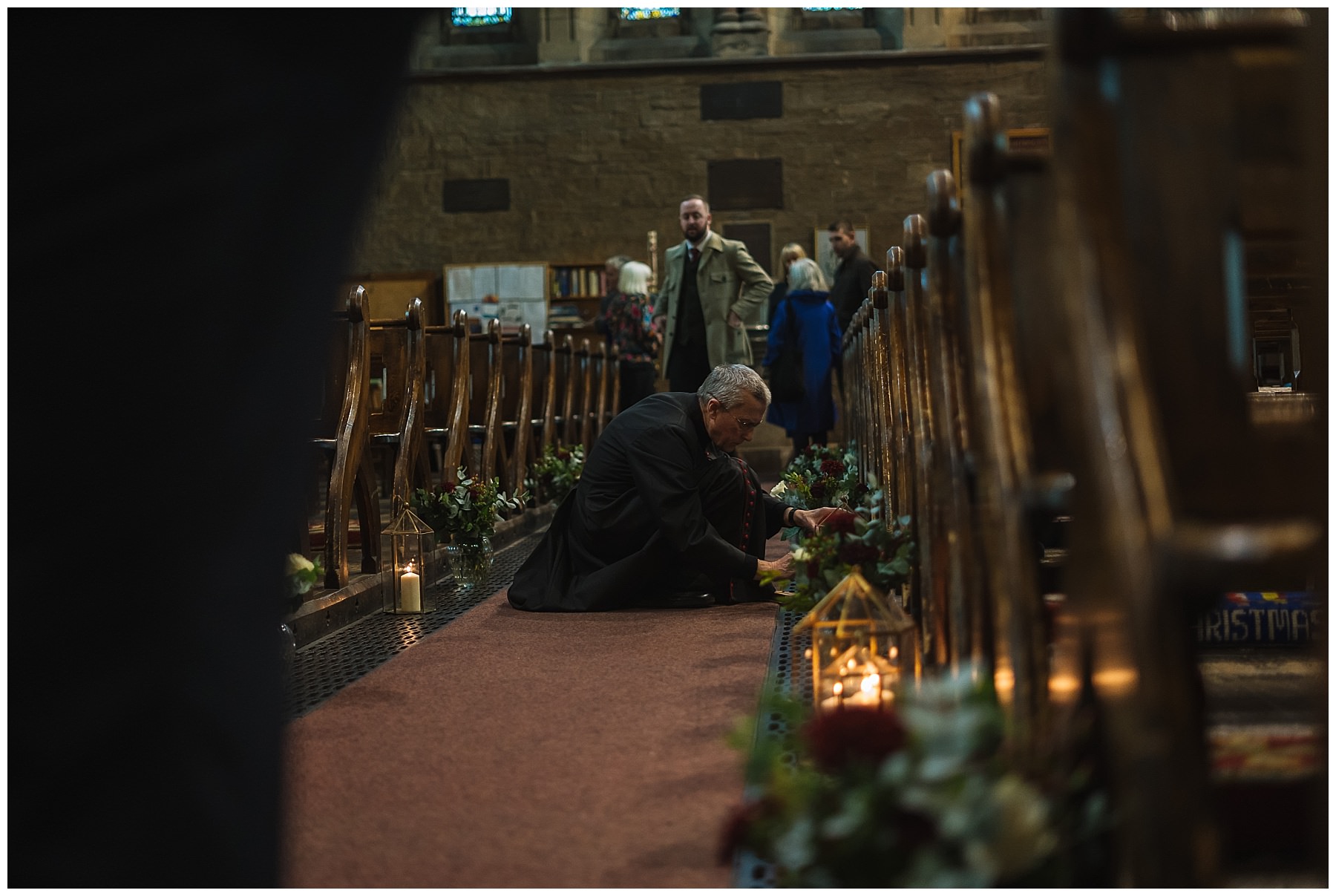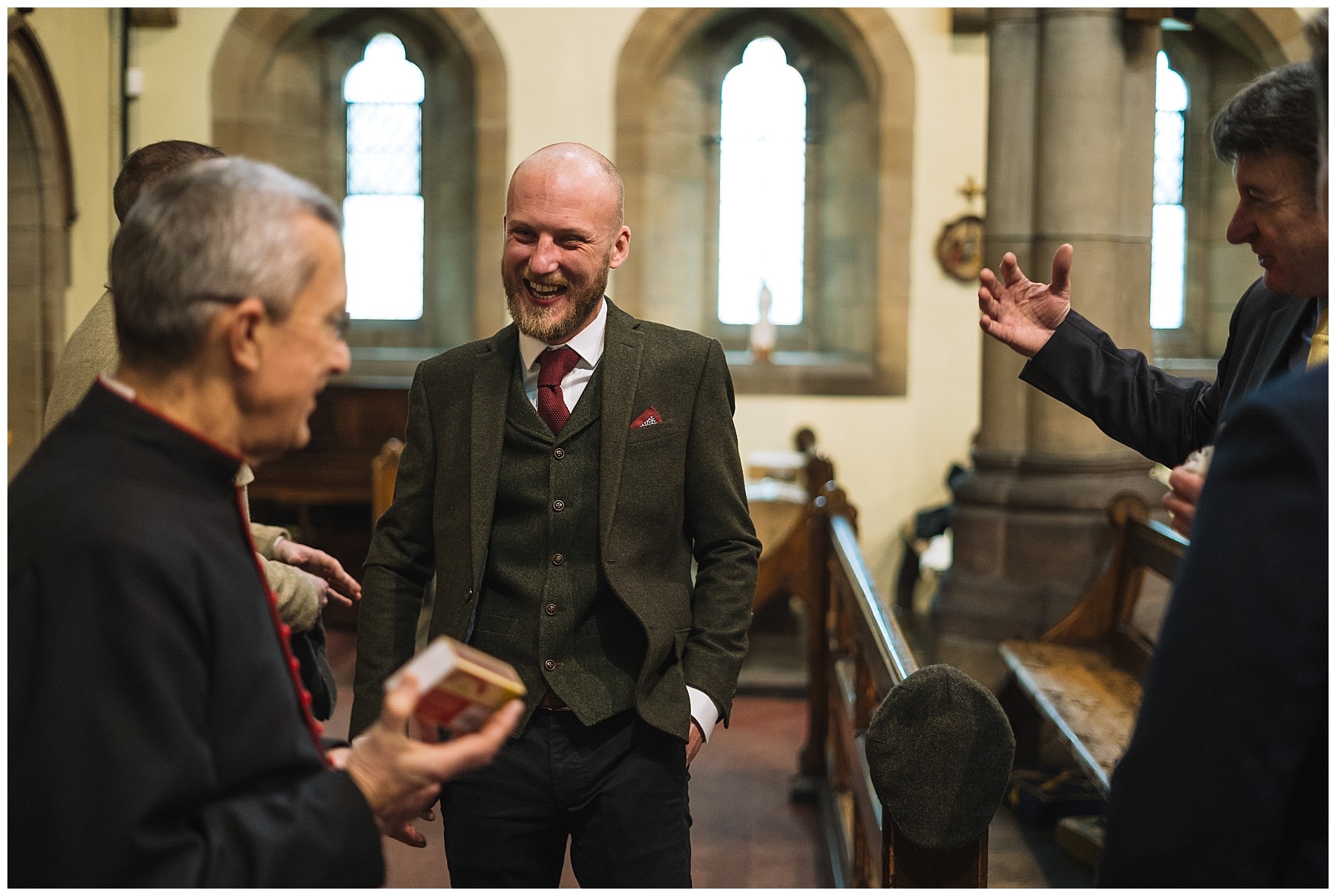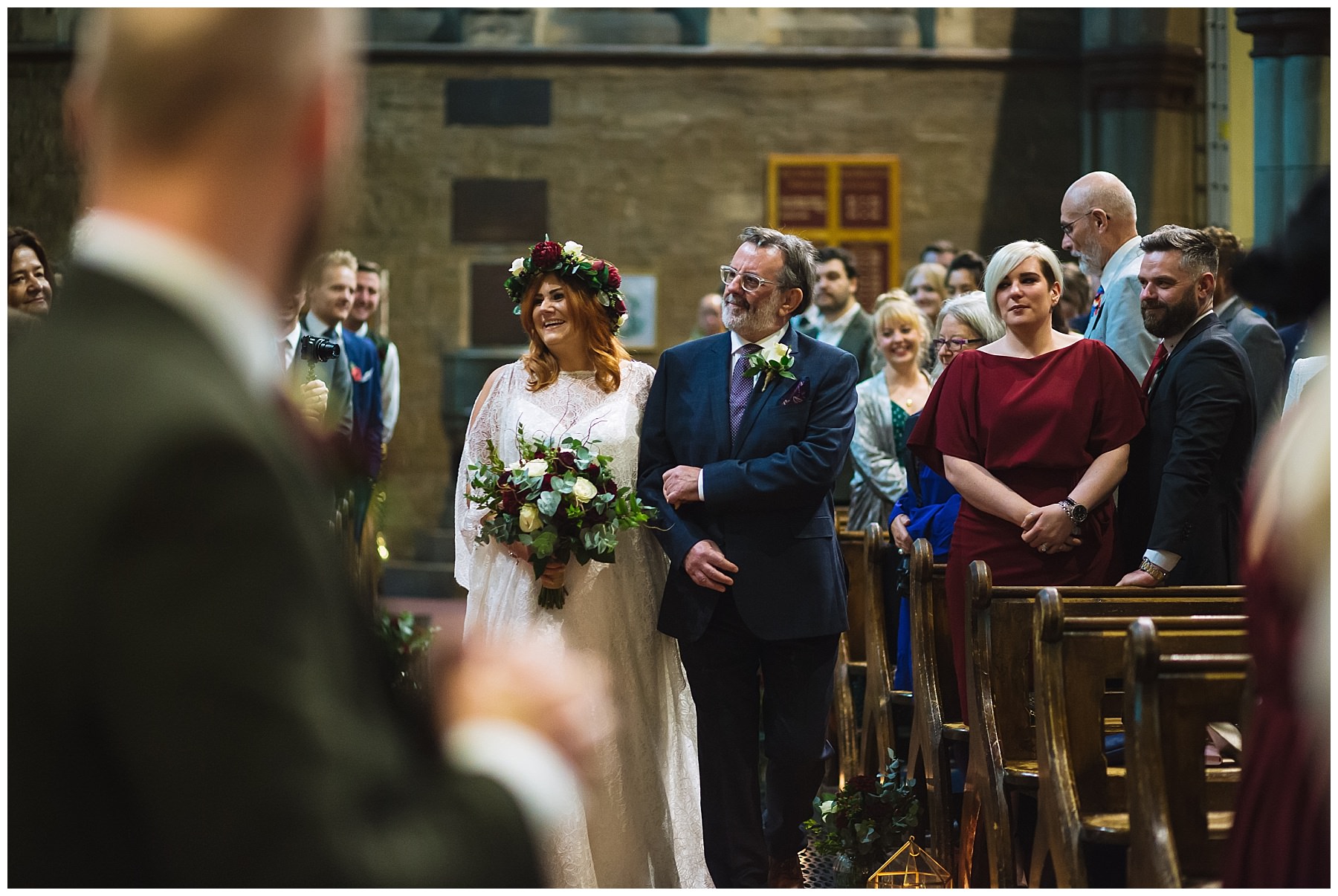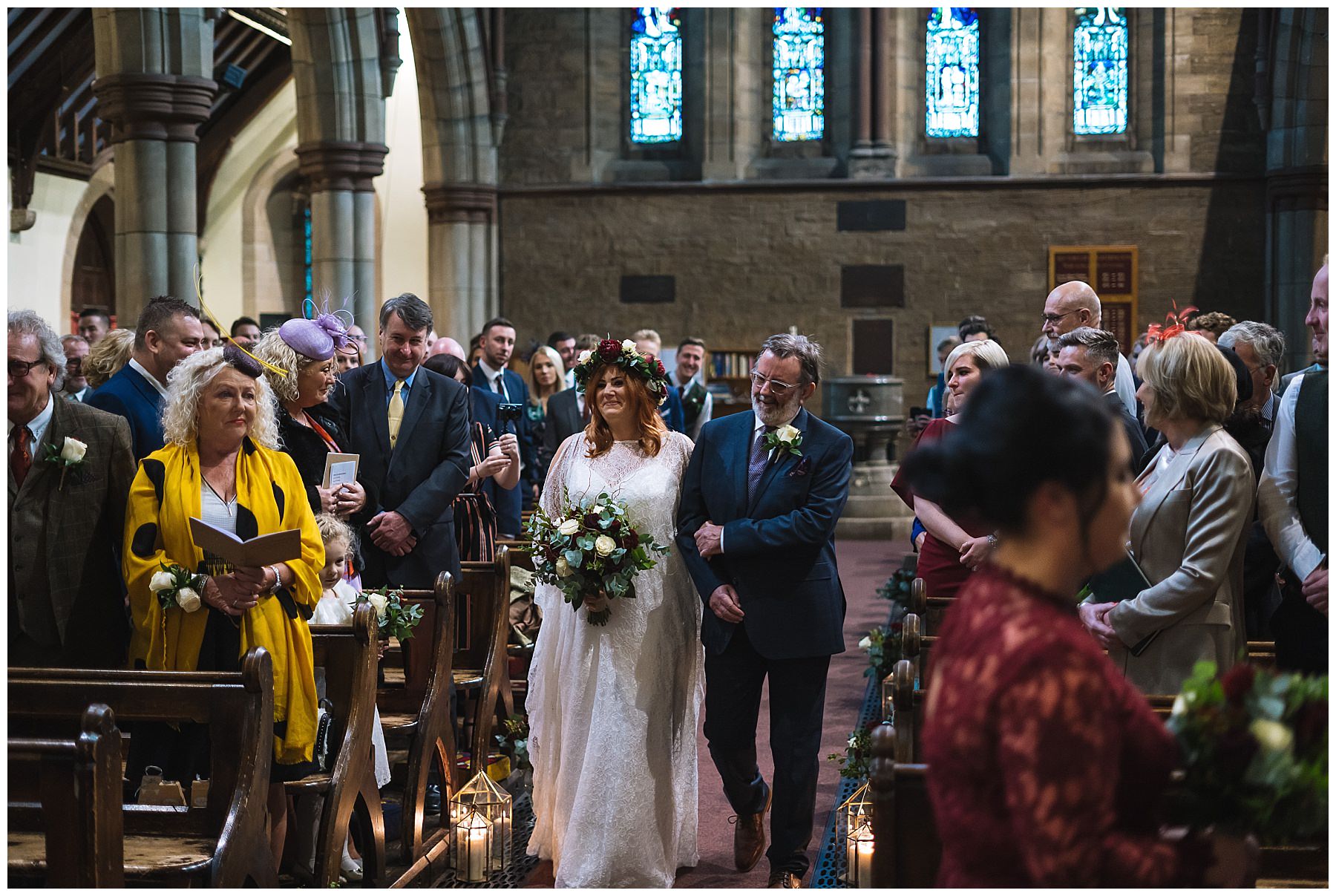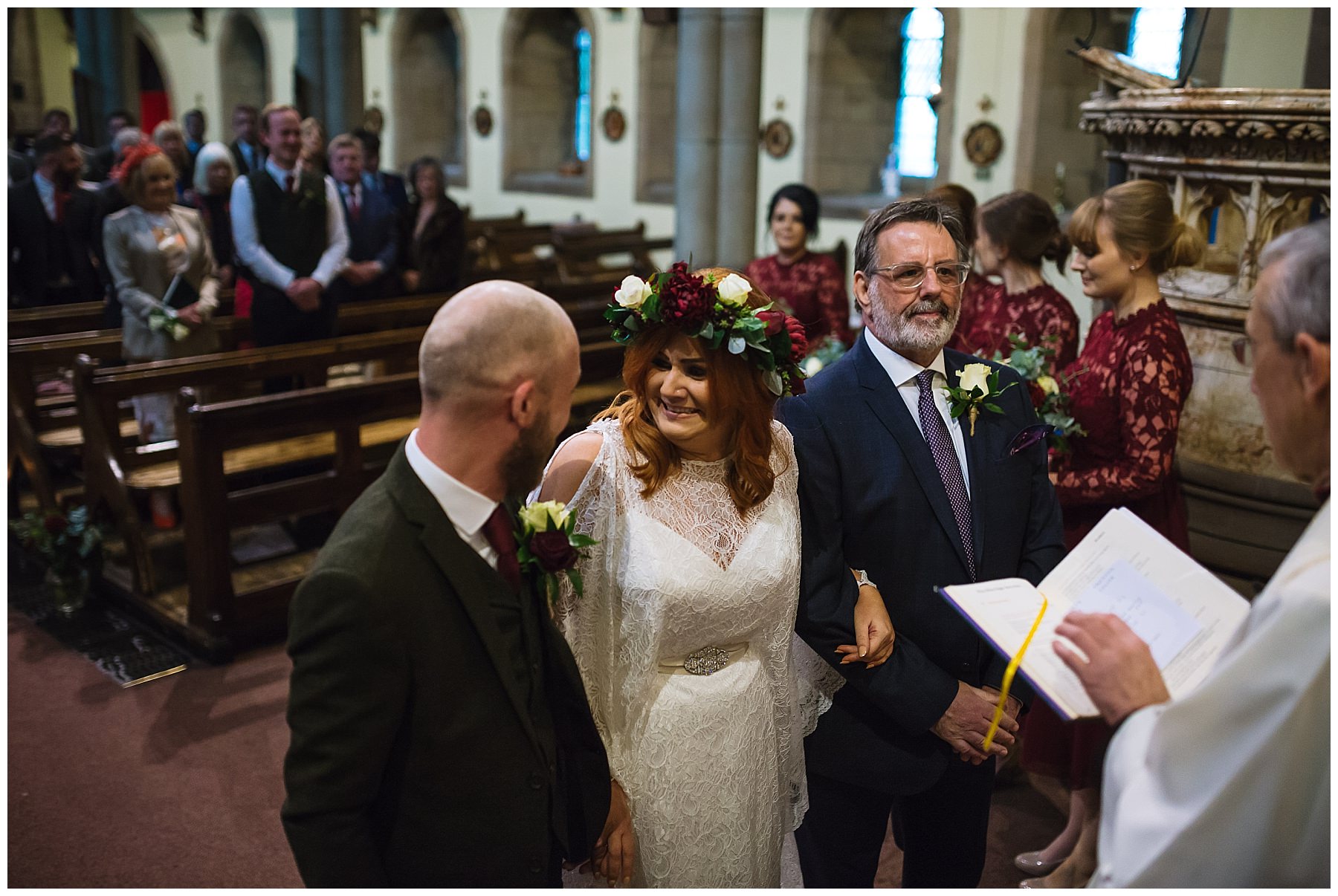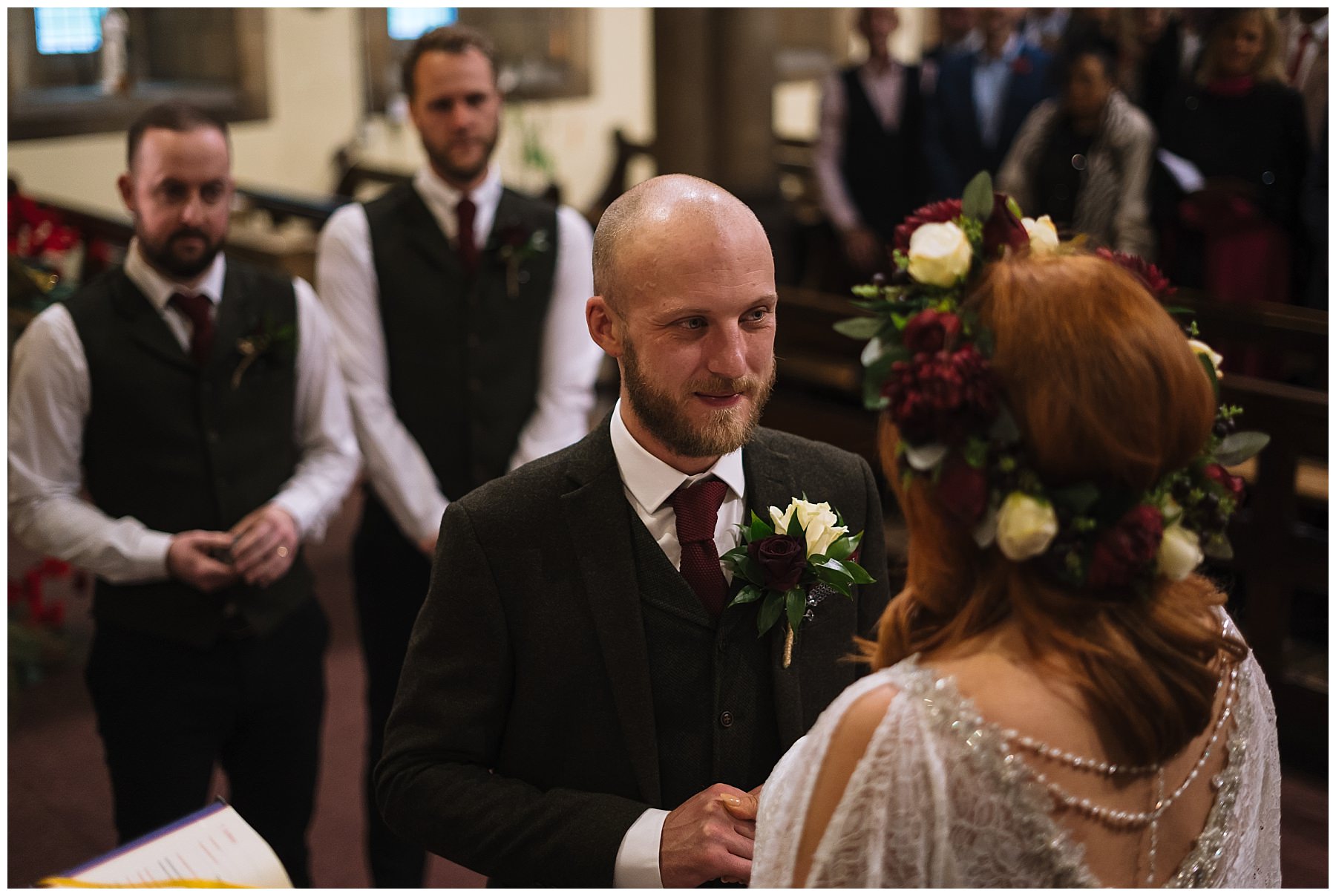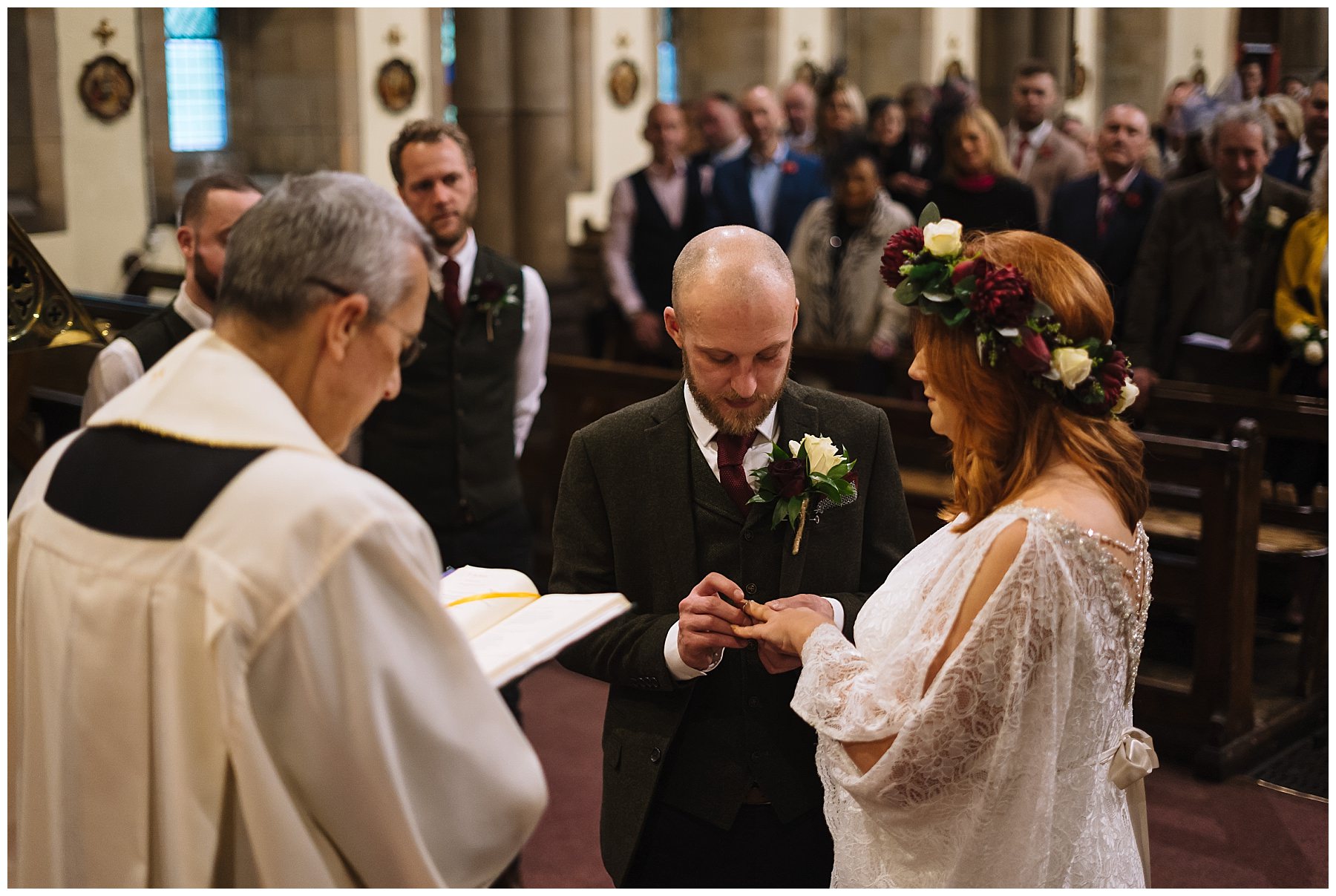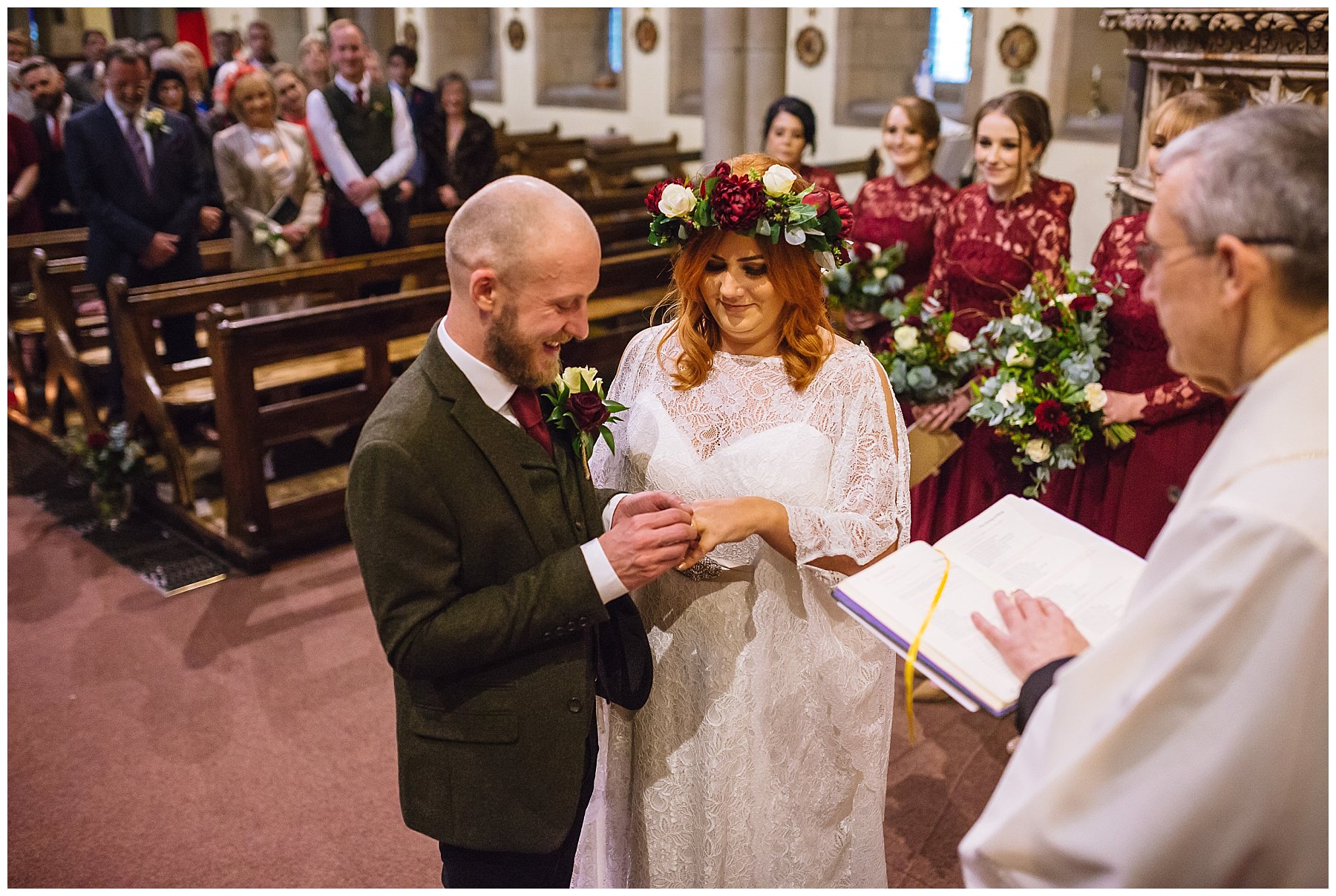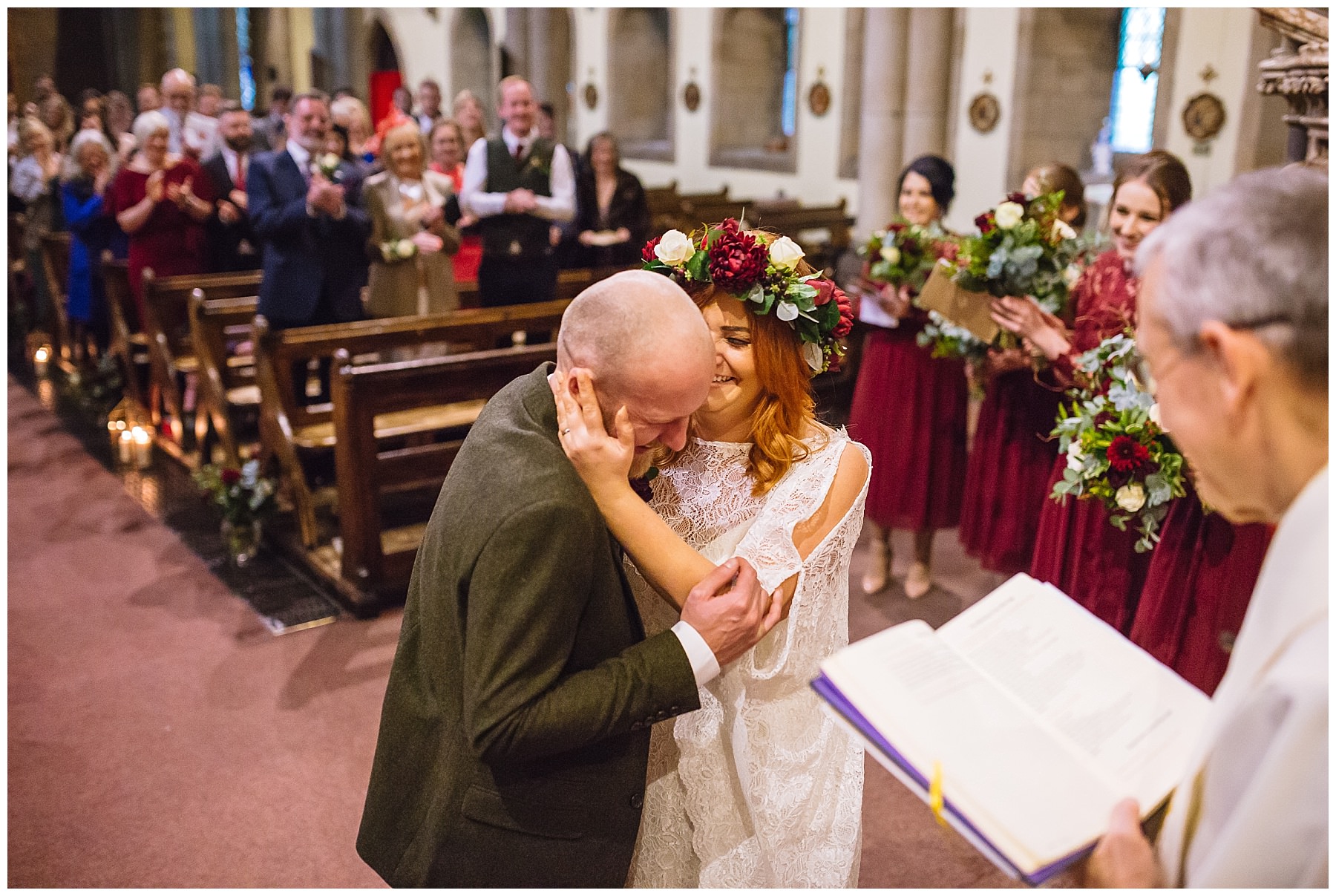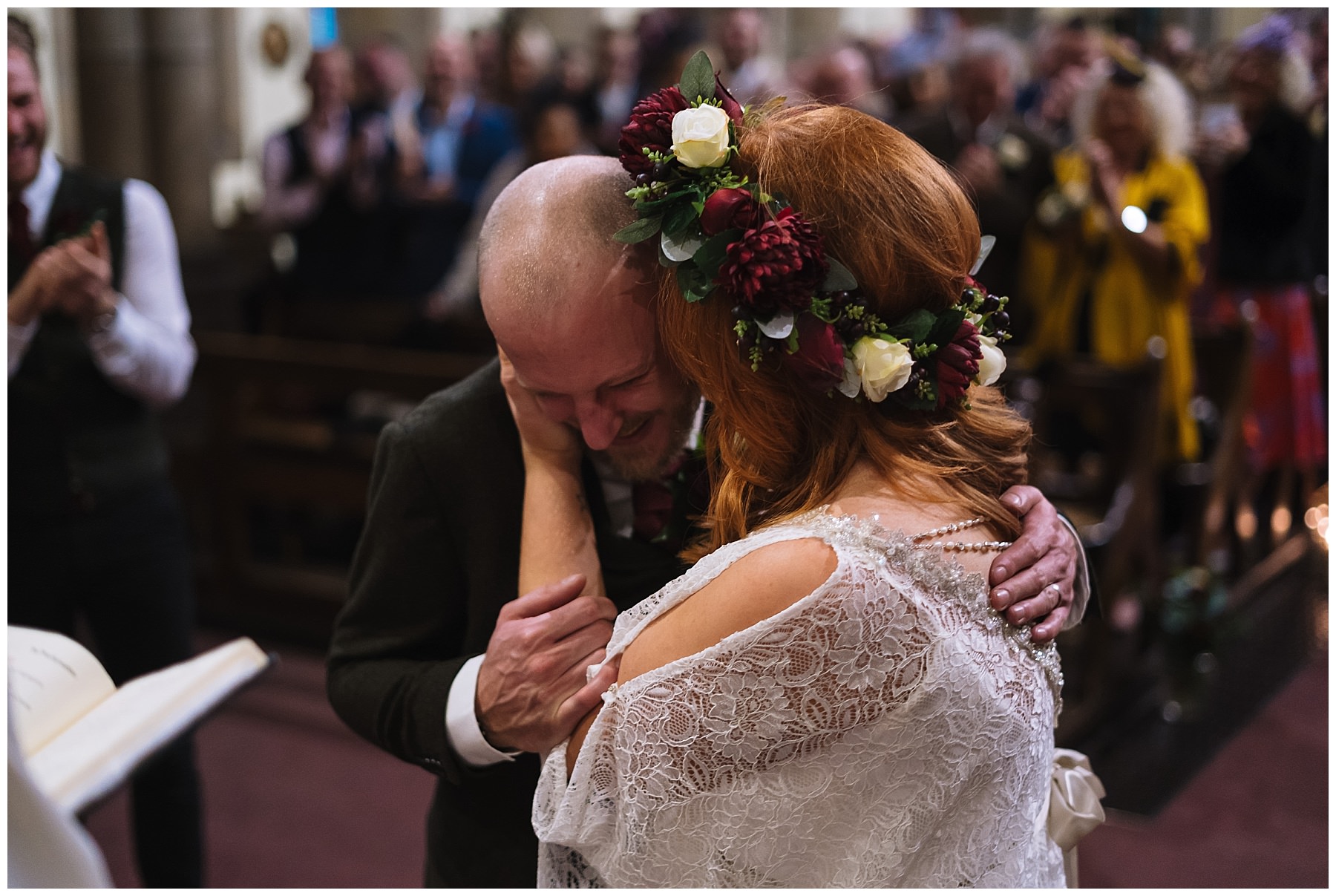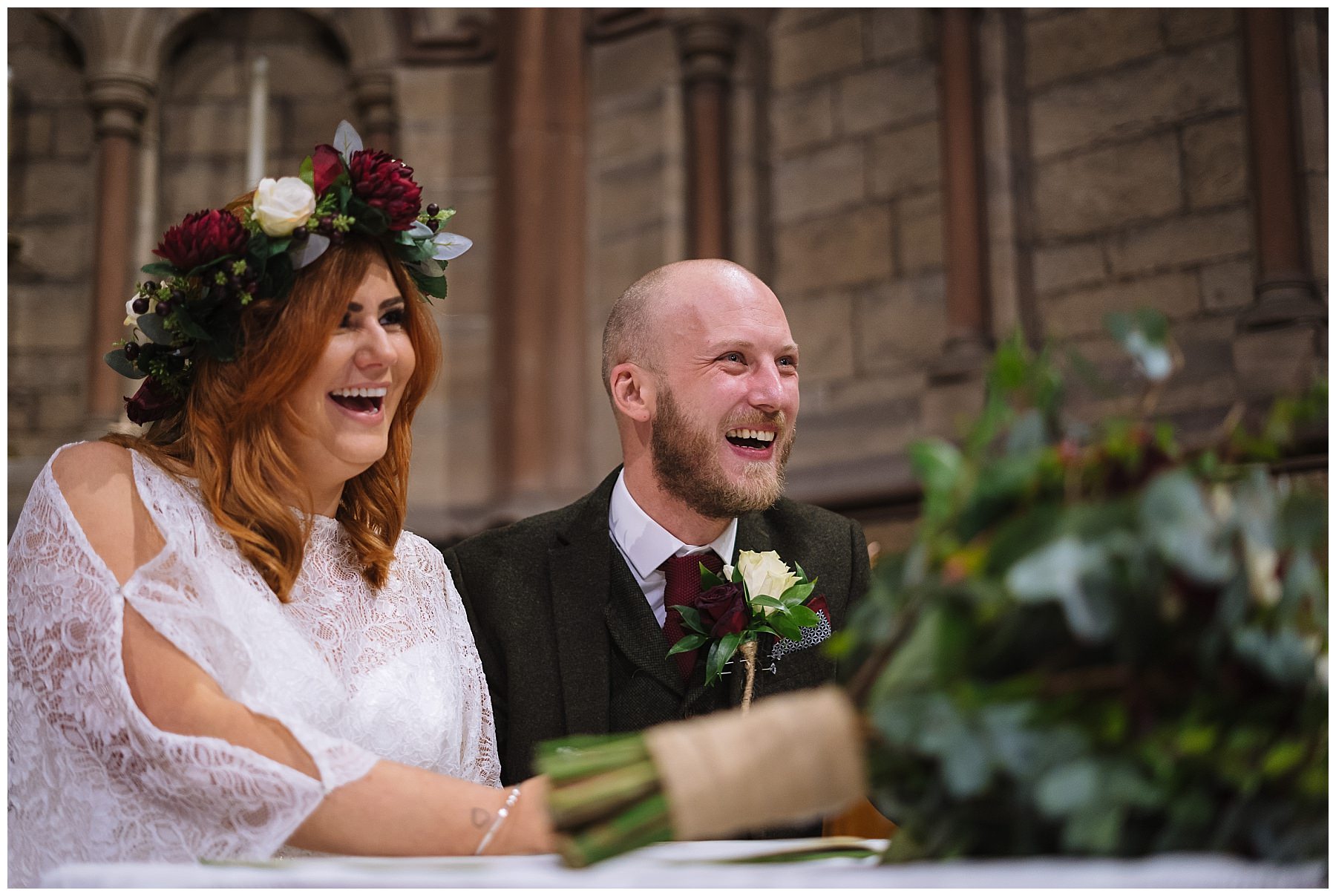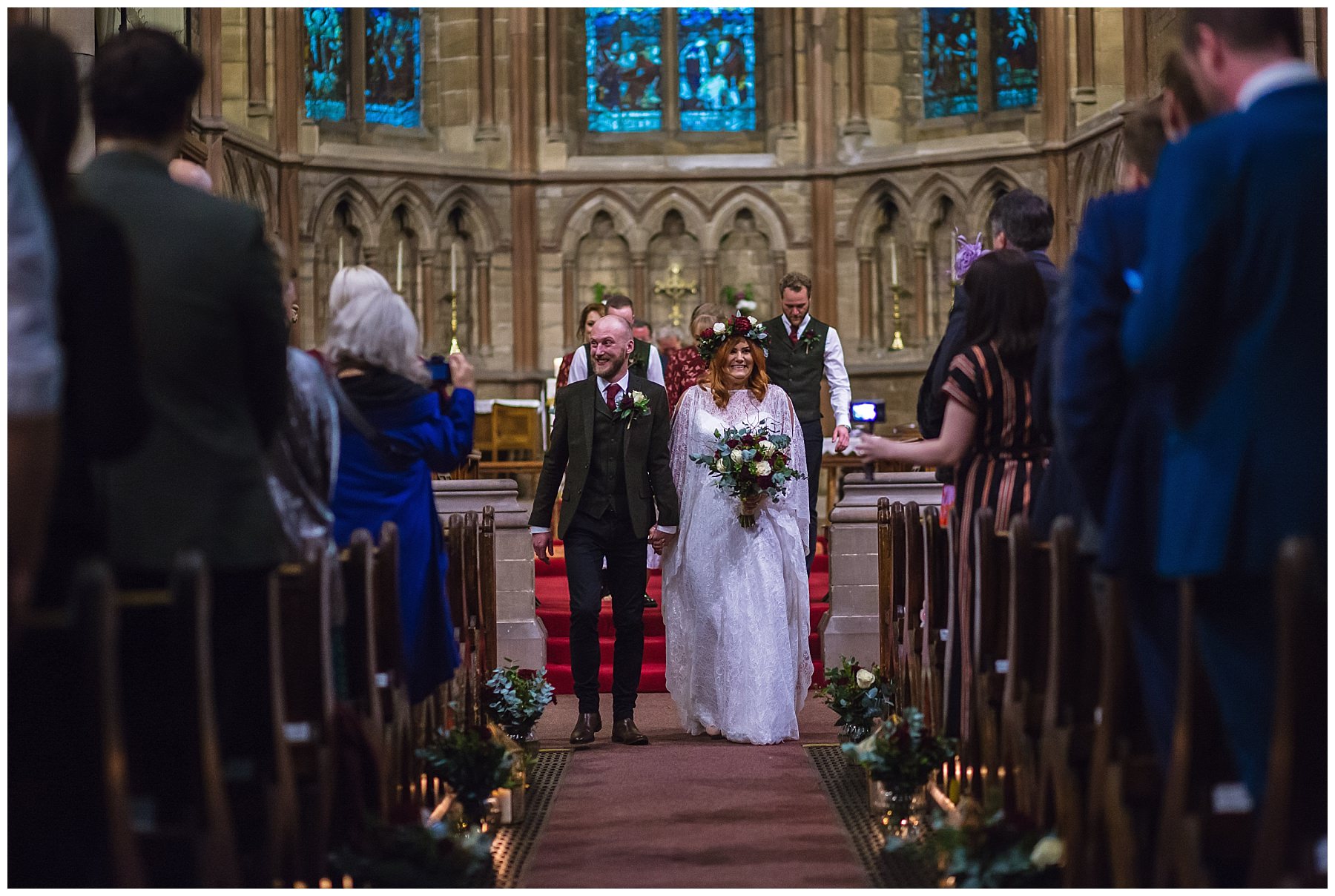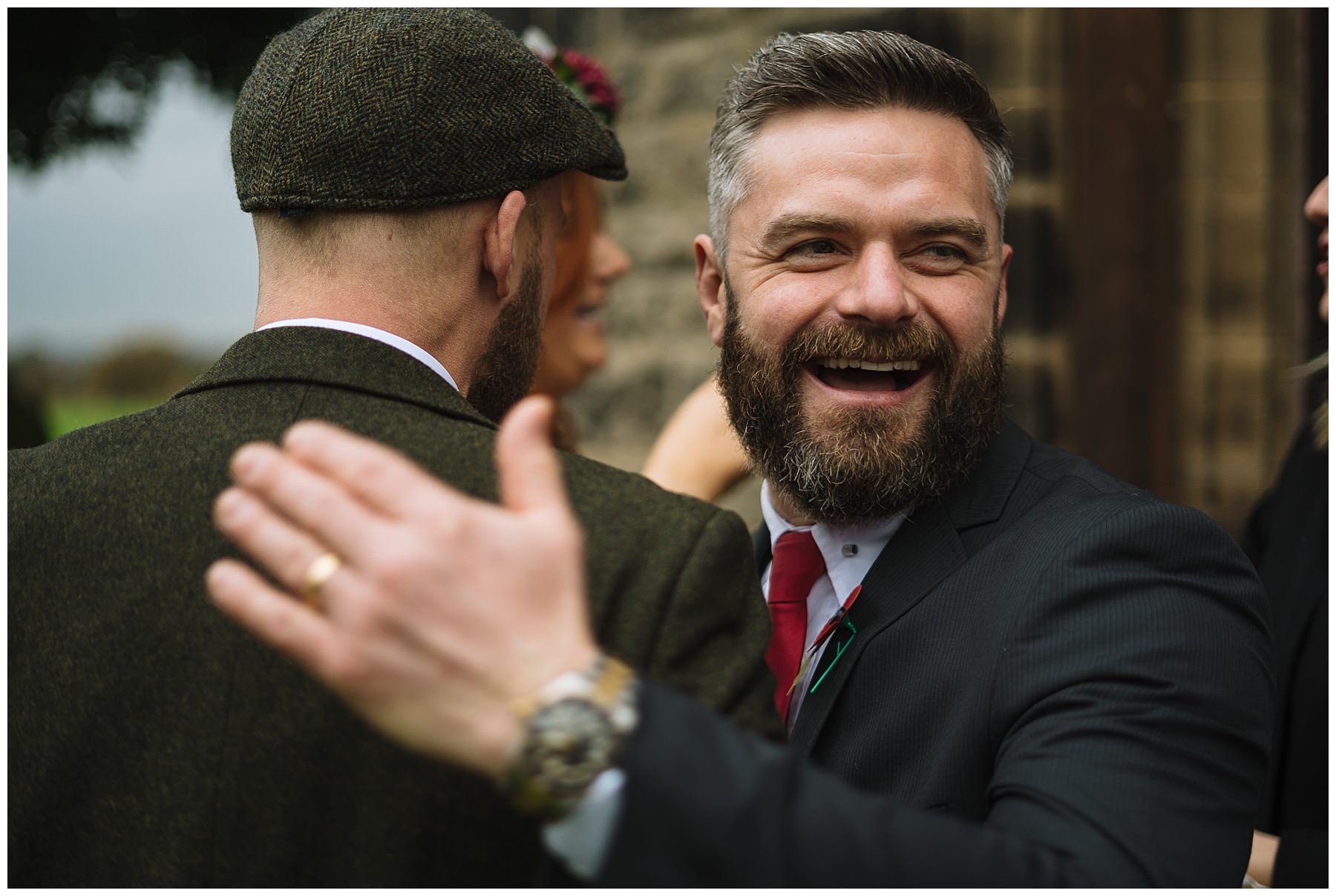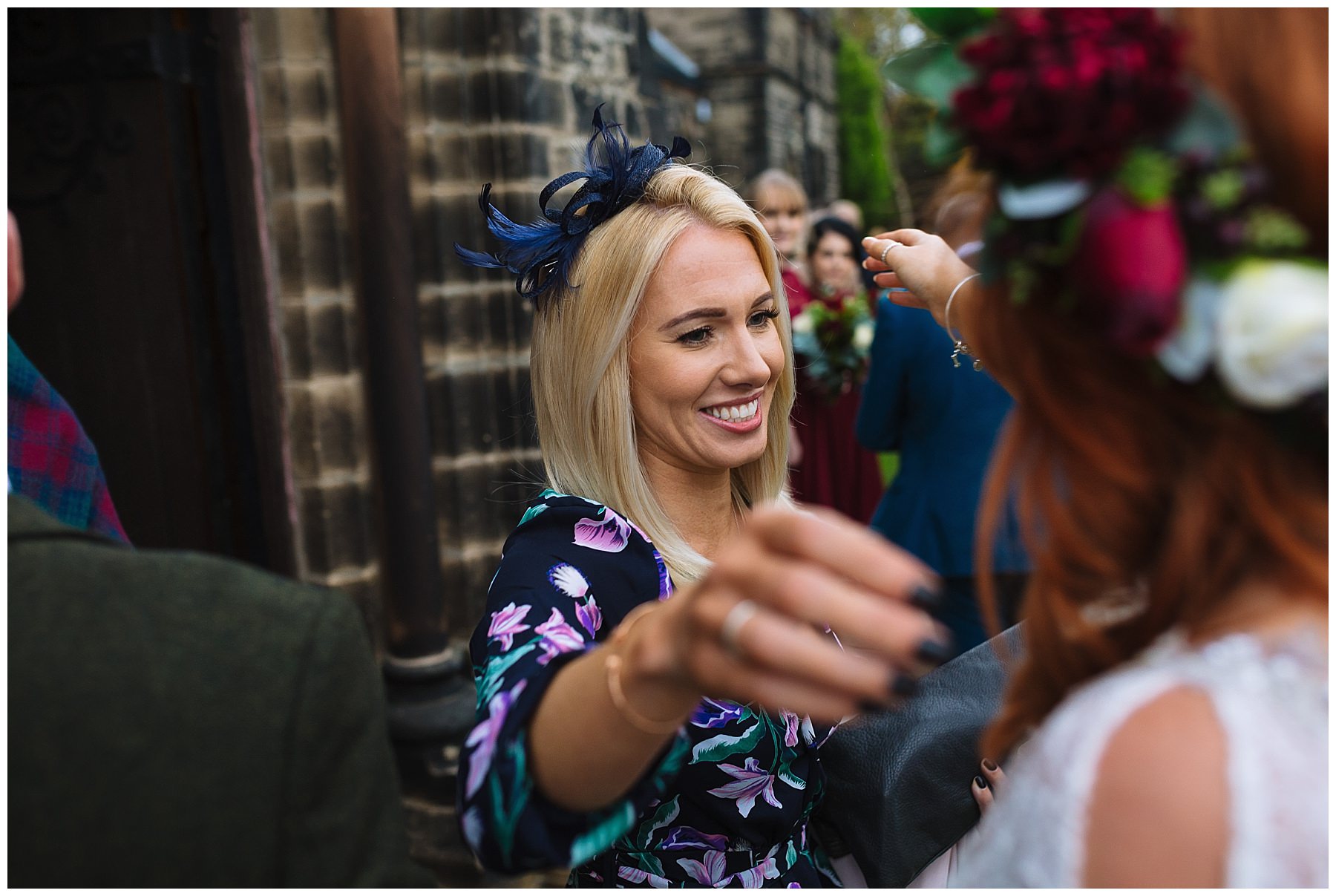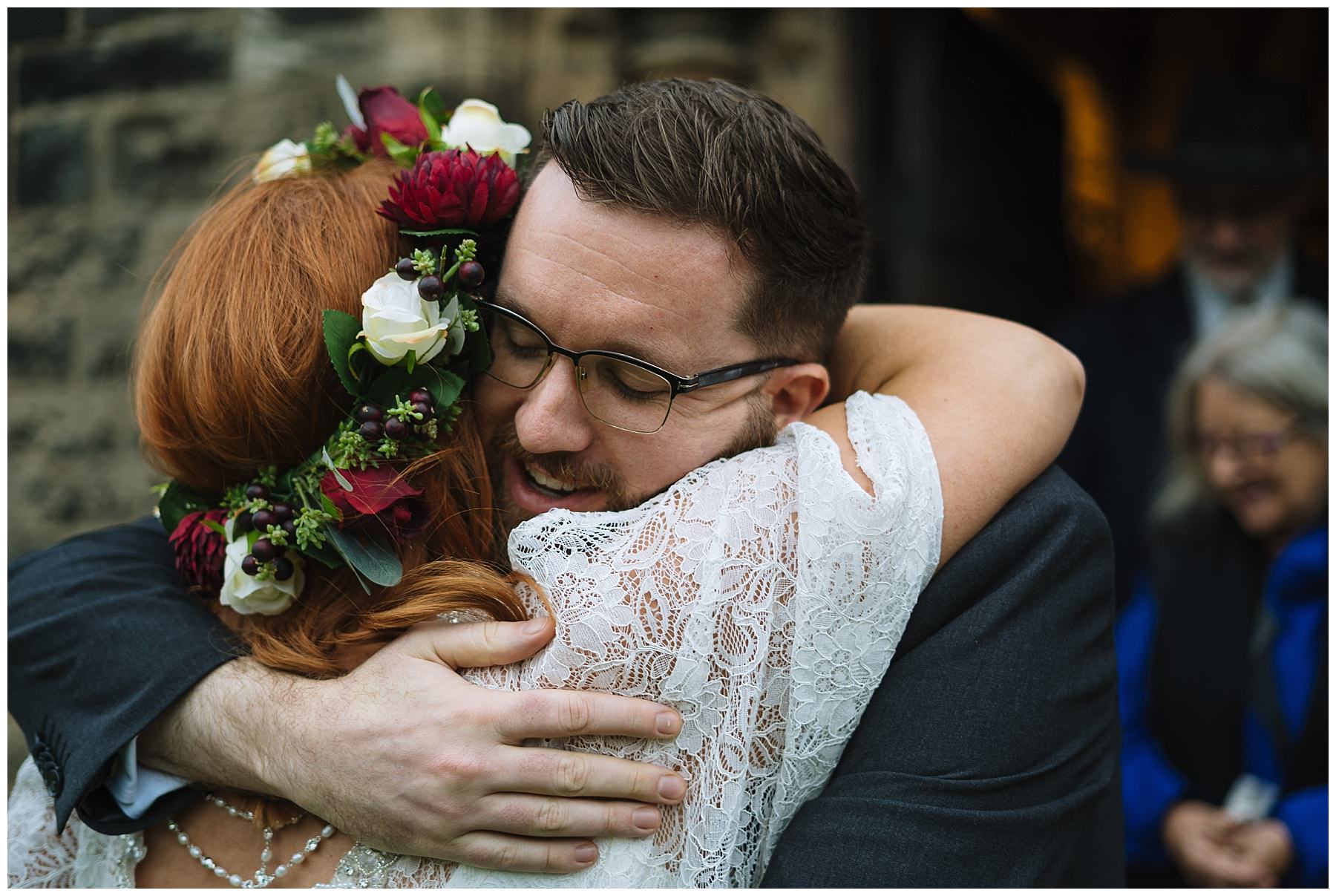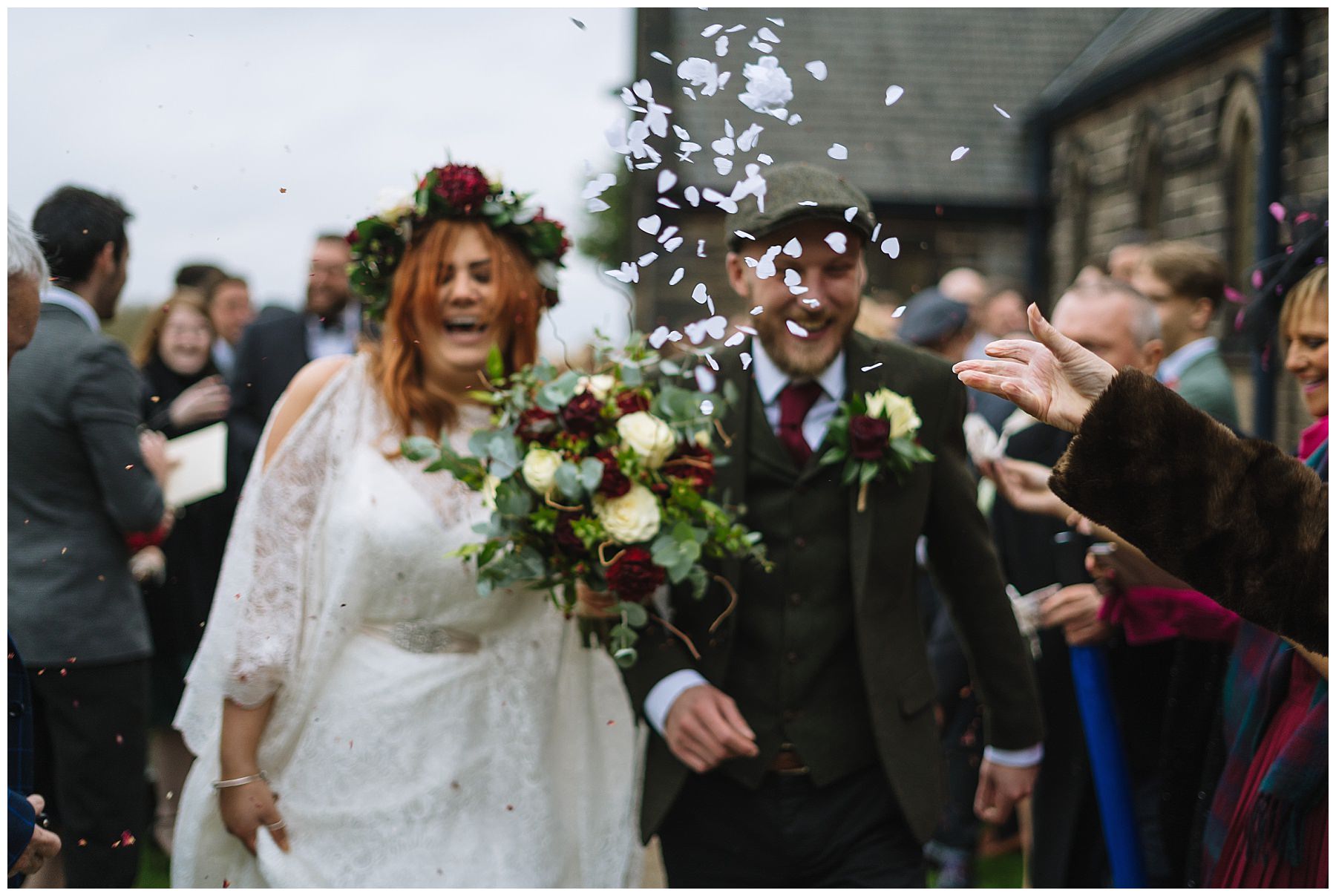 Unique Wedding Venue
Confetti thrown and many, many hugs given it was time to head over Owen House Wedding Barn to continue the celebrations. This is such a unique venue. Tucked away in the Cheshire countryside it's set on a working farm which, as you can imagine, makes for fantastic photos! The Barn looked incredible, it's got a real rustic charm yet looks pretty darn cool as well! Ness and Joe had really gone to town on the decor and I loved the neon lights they'd strung up. They made it into more than a few photos!
Once Ness and Joe had grabbed a glass of fizz we decided to head out and explore the farm, getting a few portraits along the way of course. Their handsome pup decided to join us for a few pictures too, we couldn't leave him out!
Owen House Wedding Barn Wedding
After some of my signature night time portraits Ness and Joe were straight back on the dancefloor. The party was going wild! DJ Andy Murphy was in charge of the tunes and he made sure everyone was on their feet all night. He's one of the best around!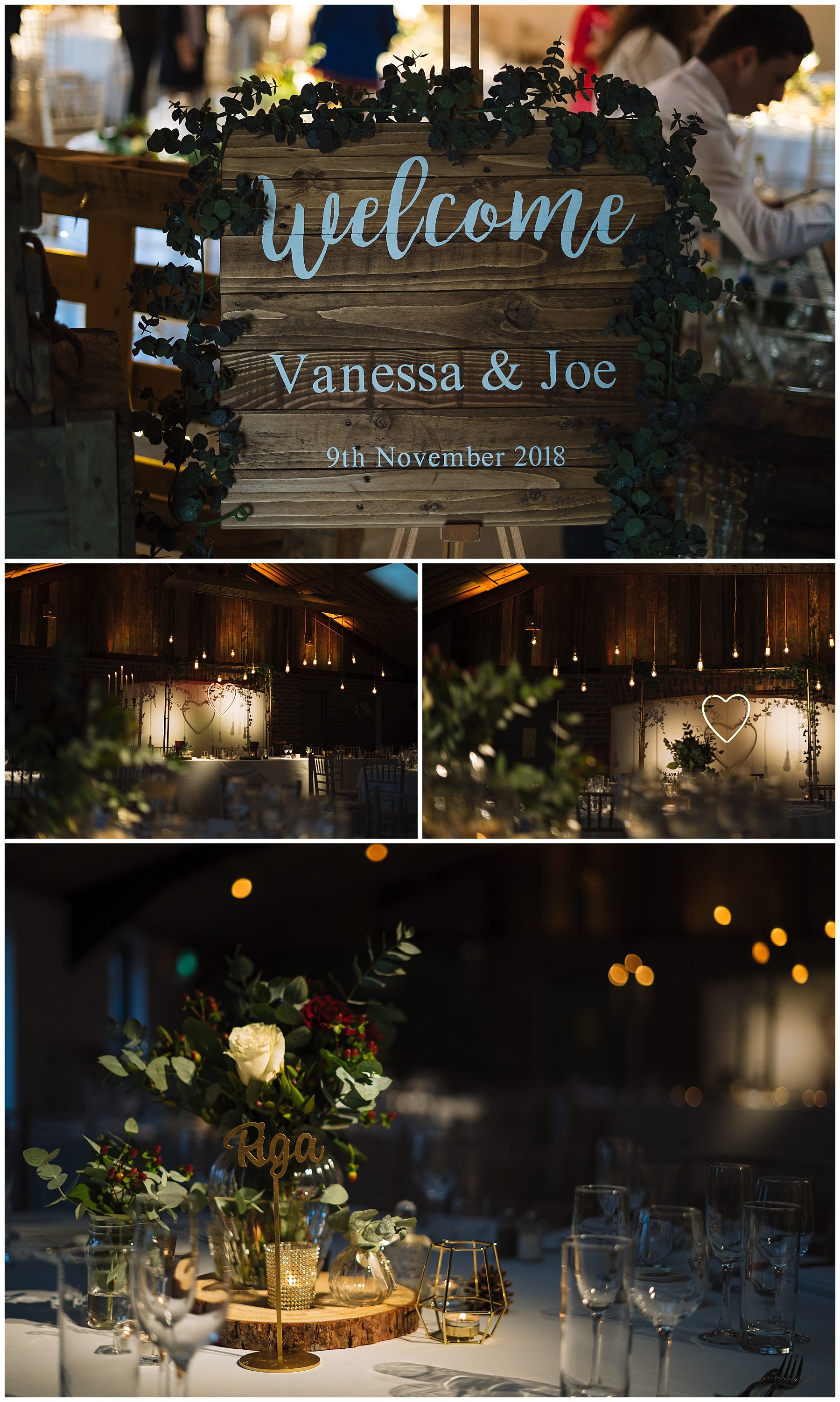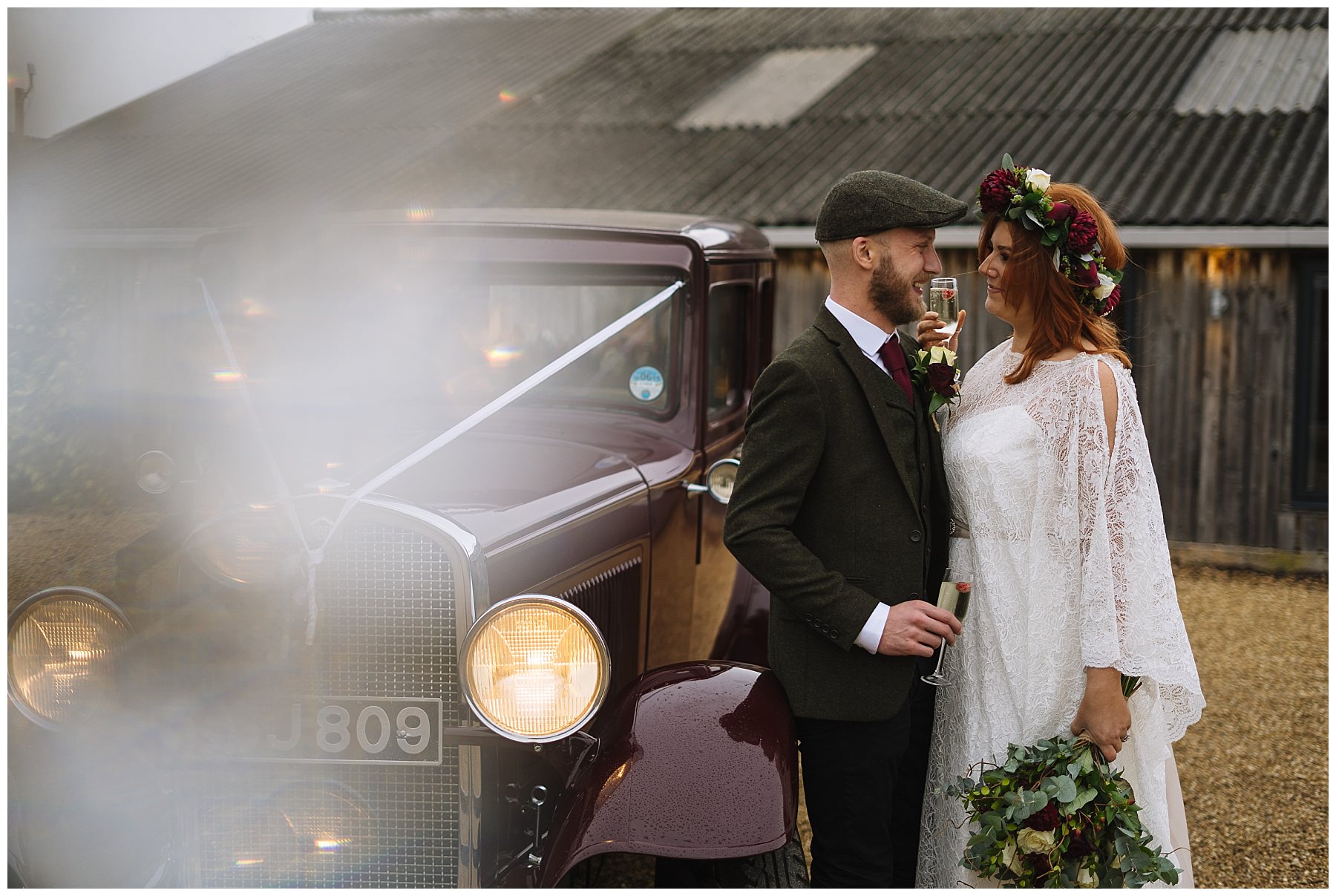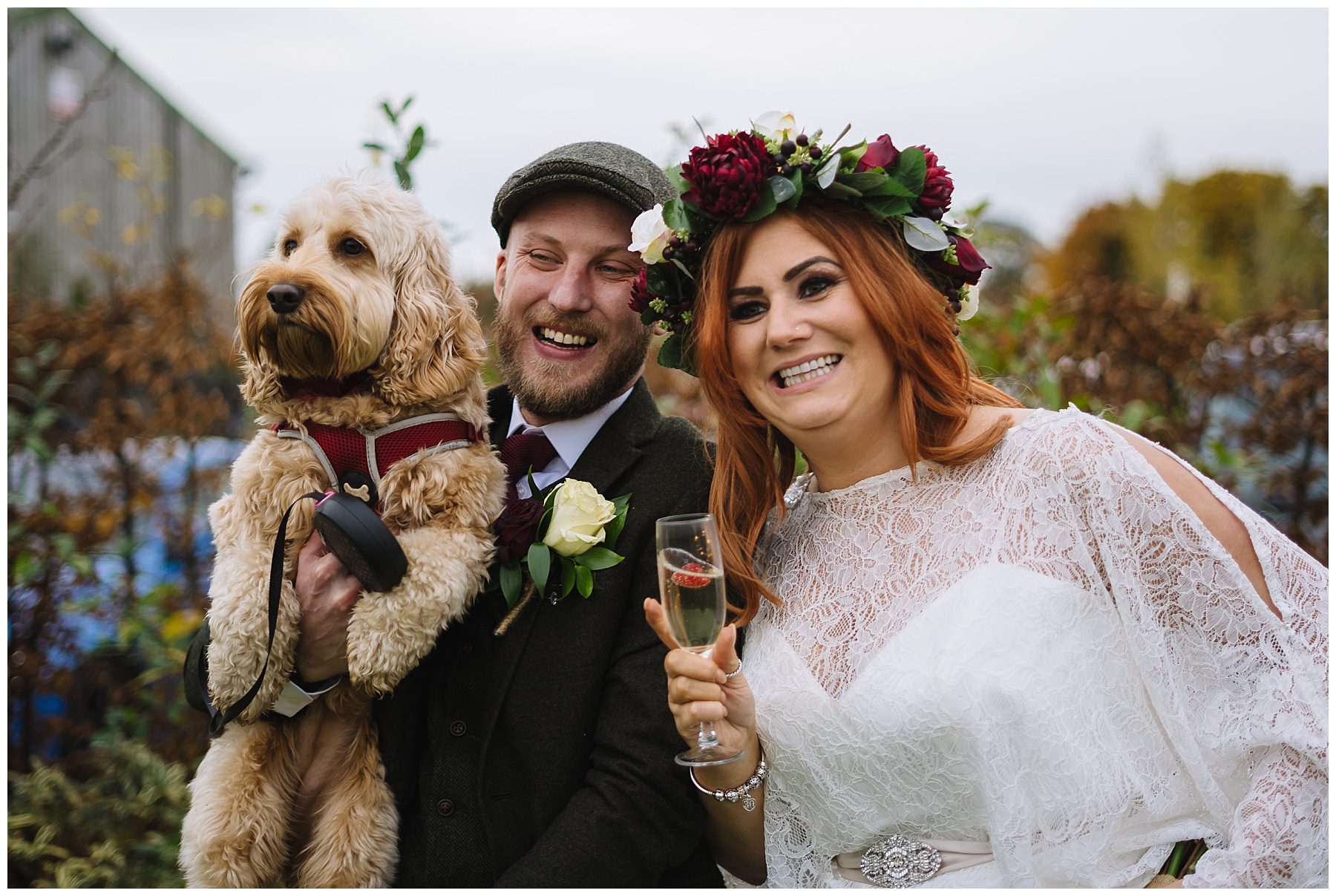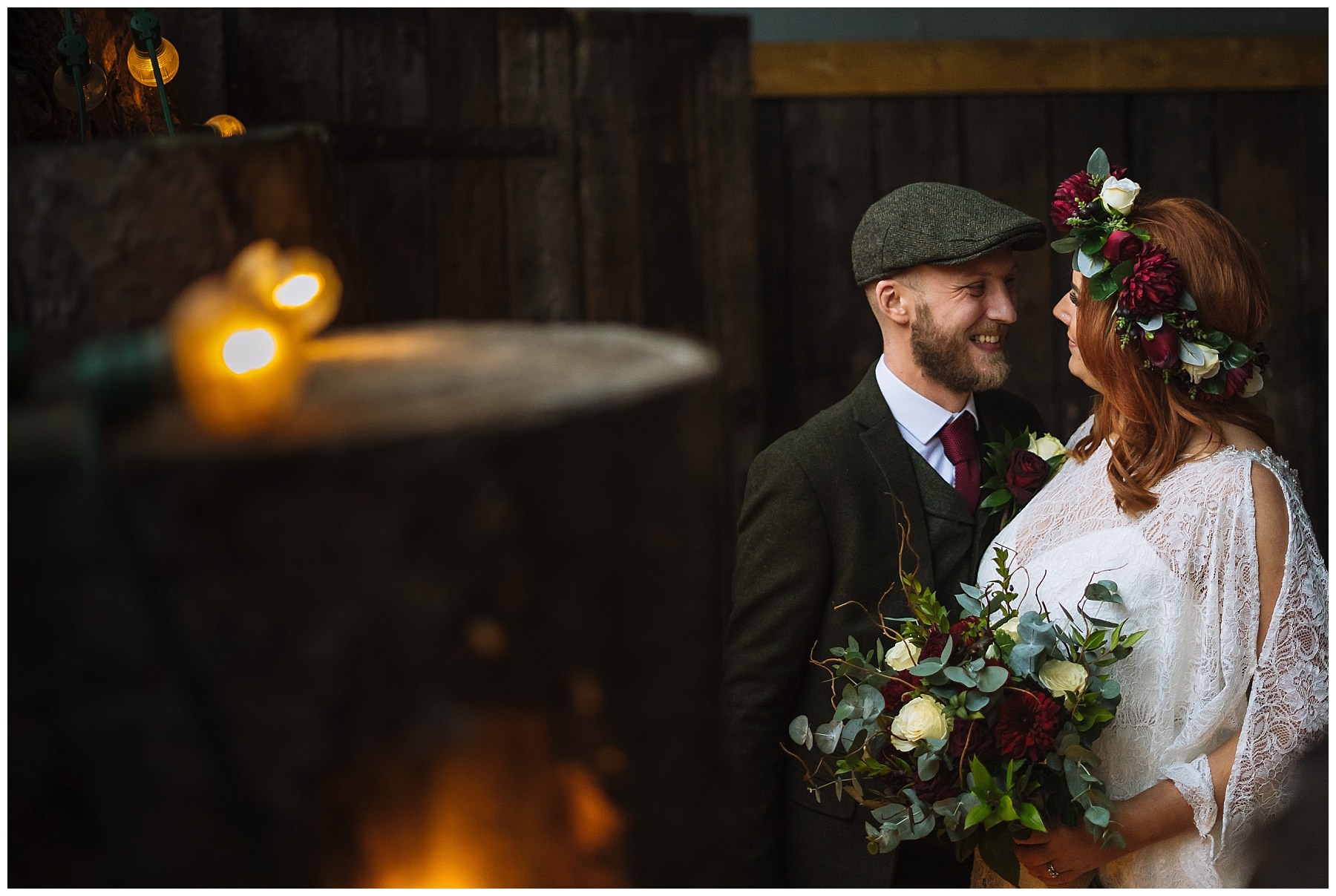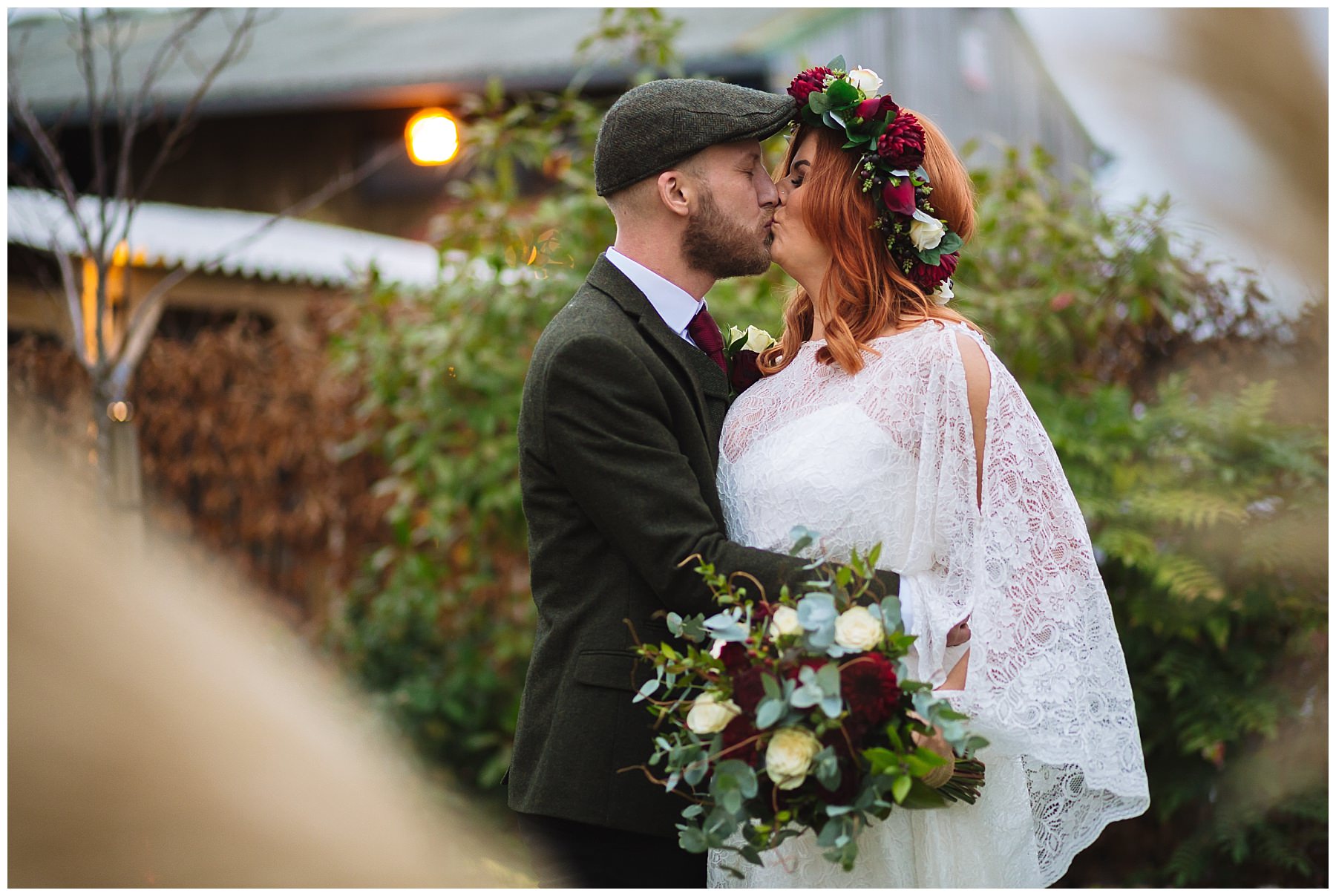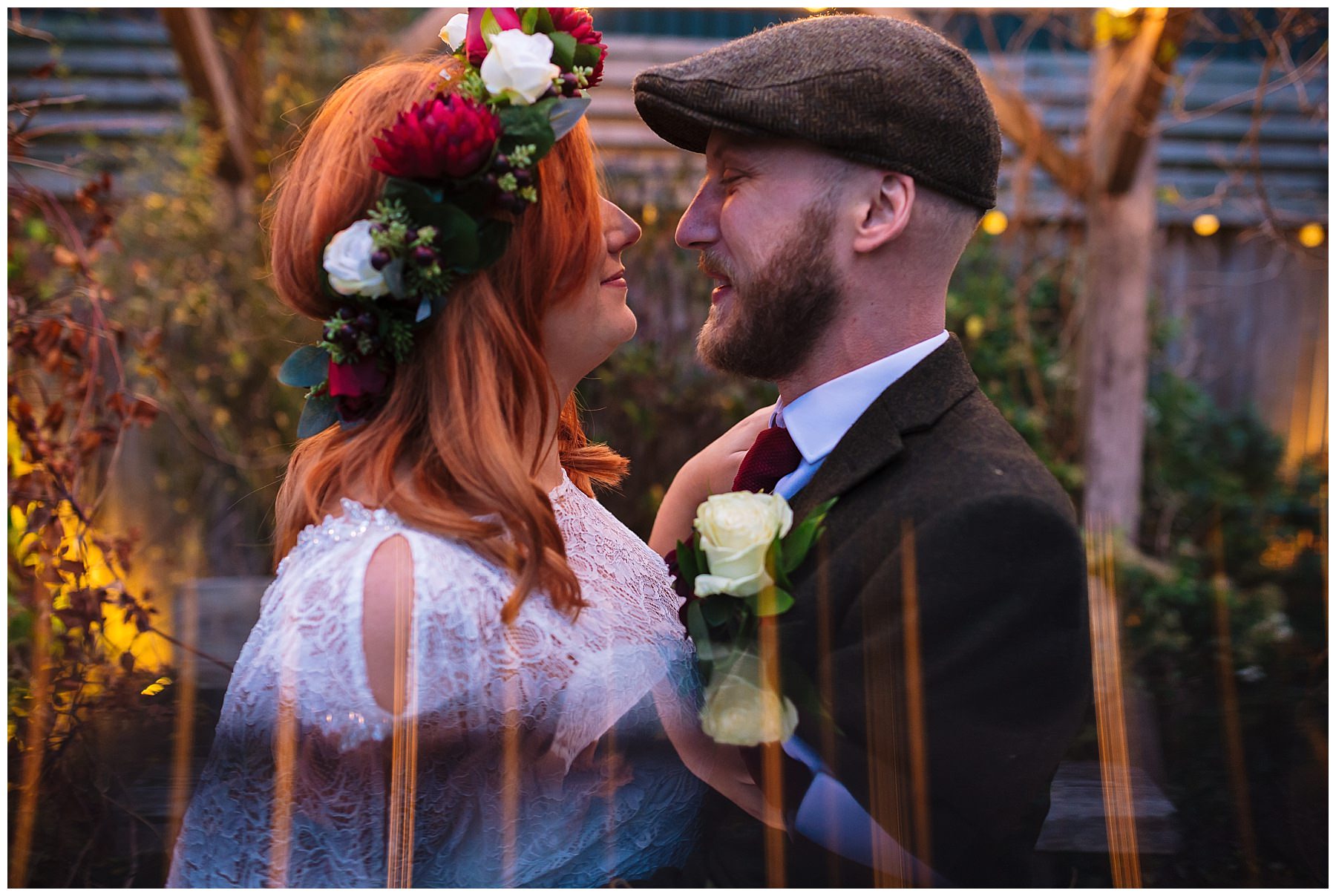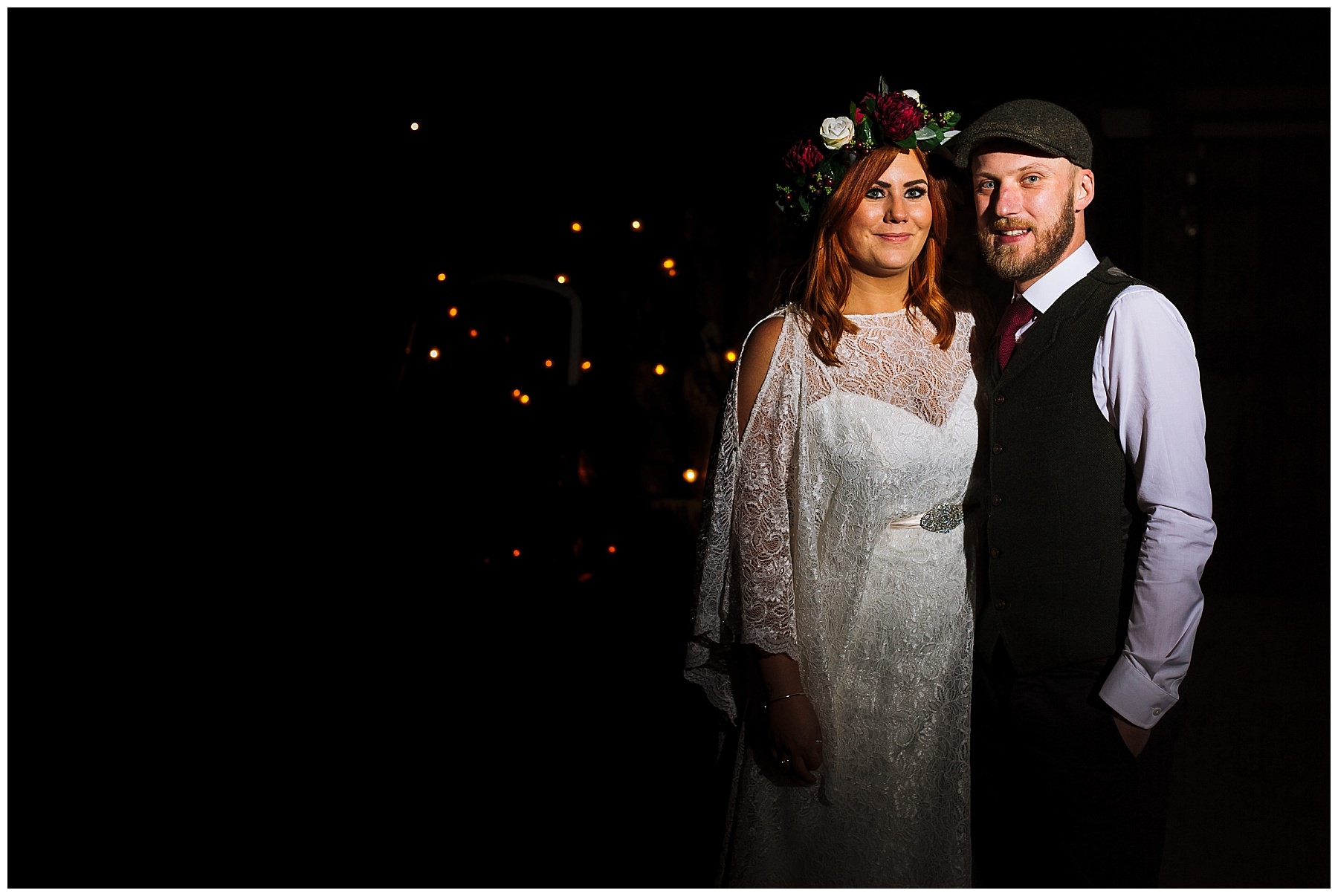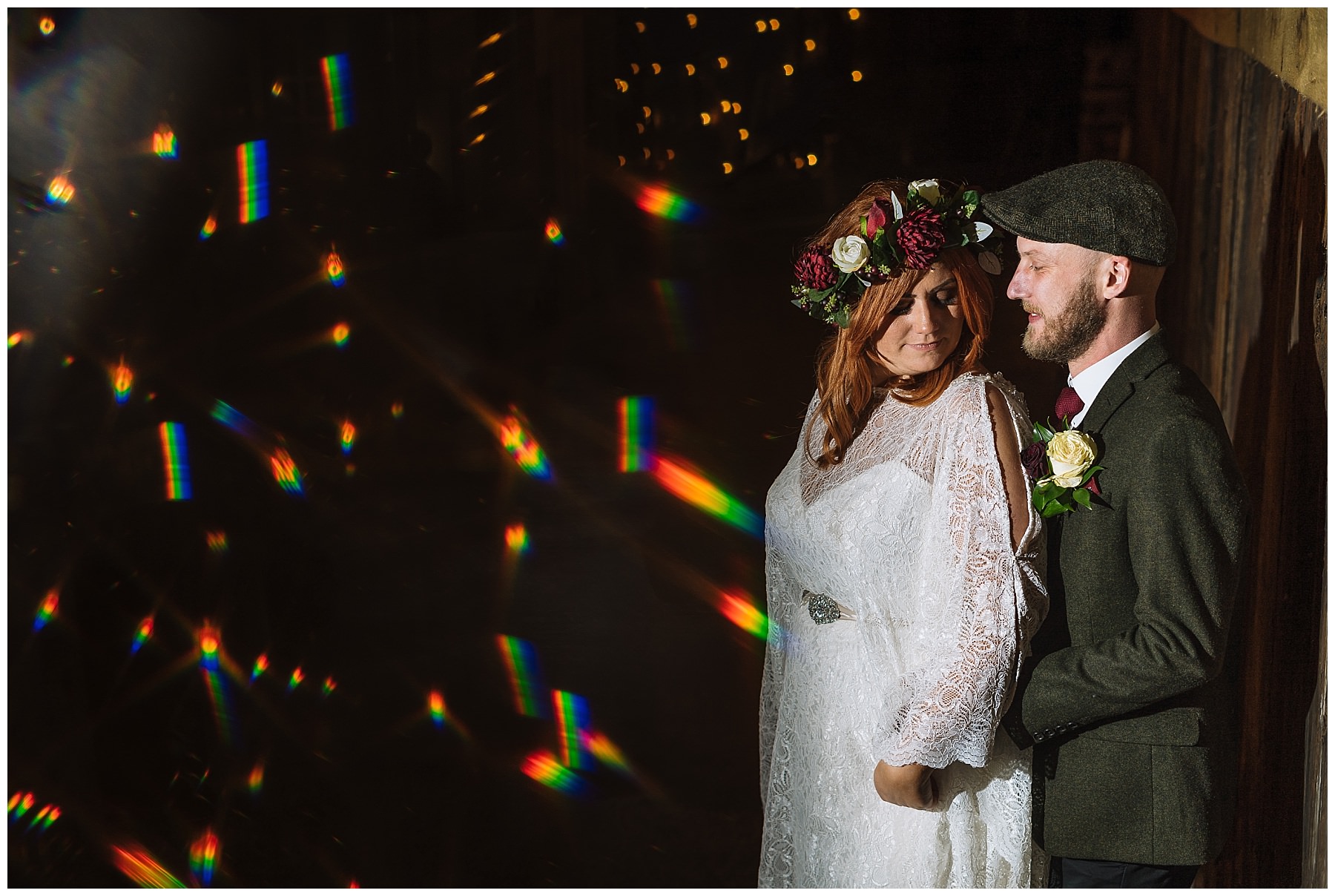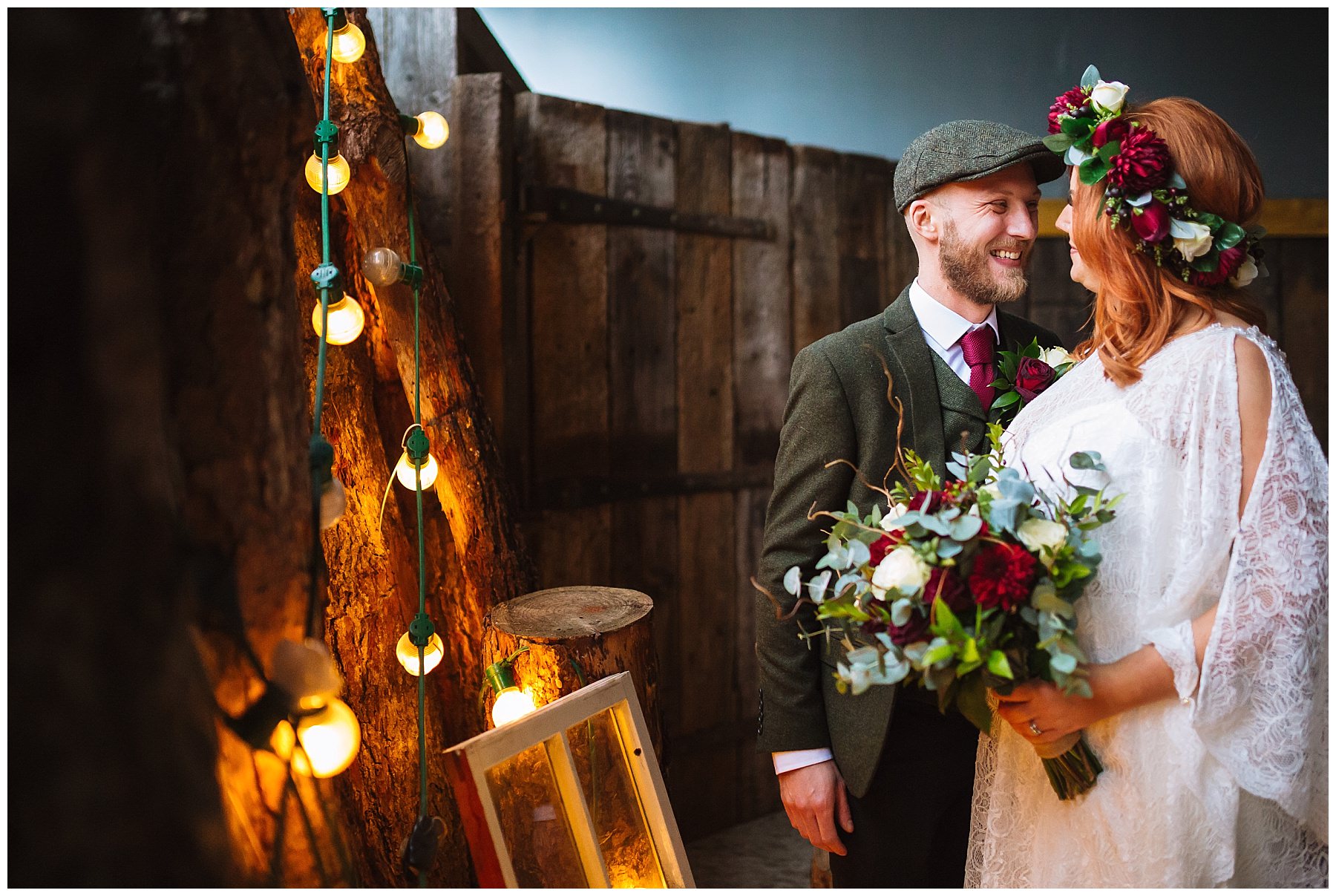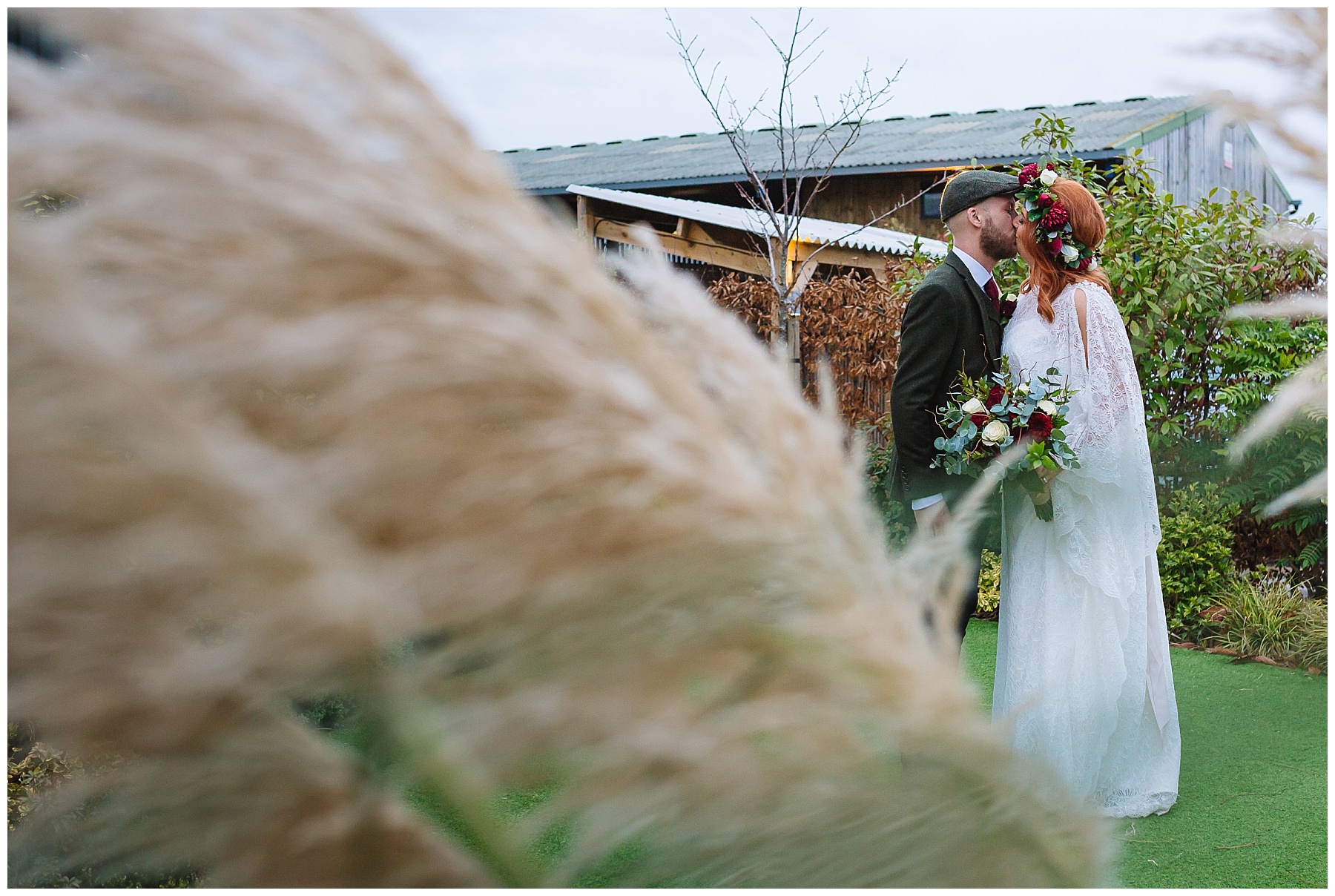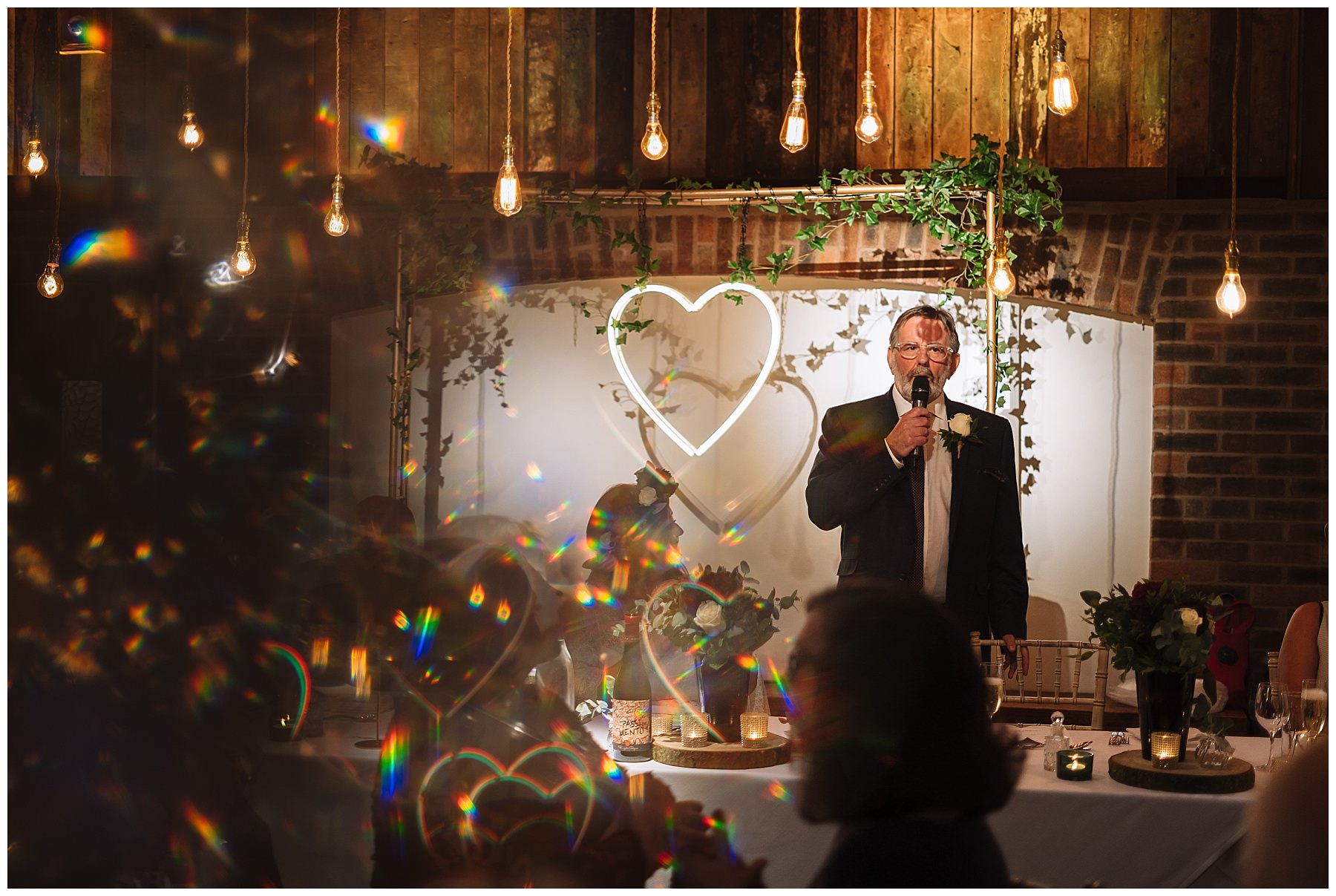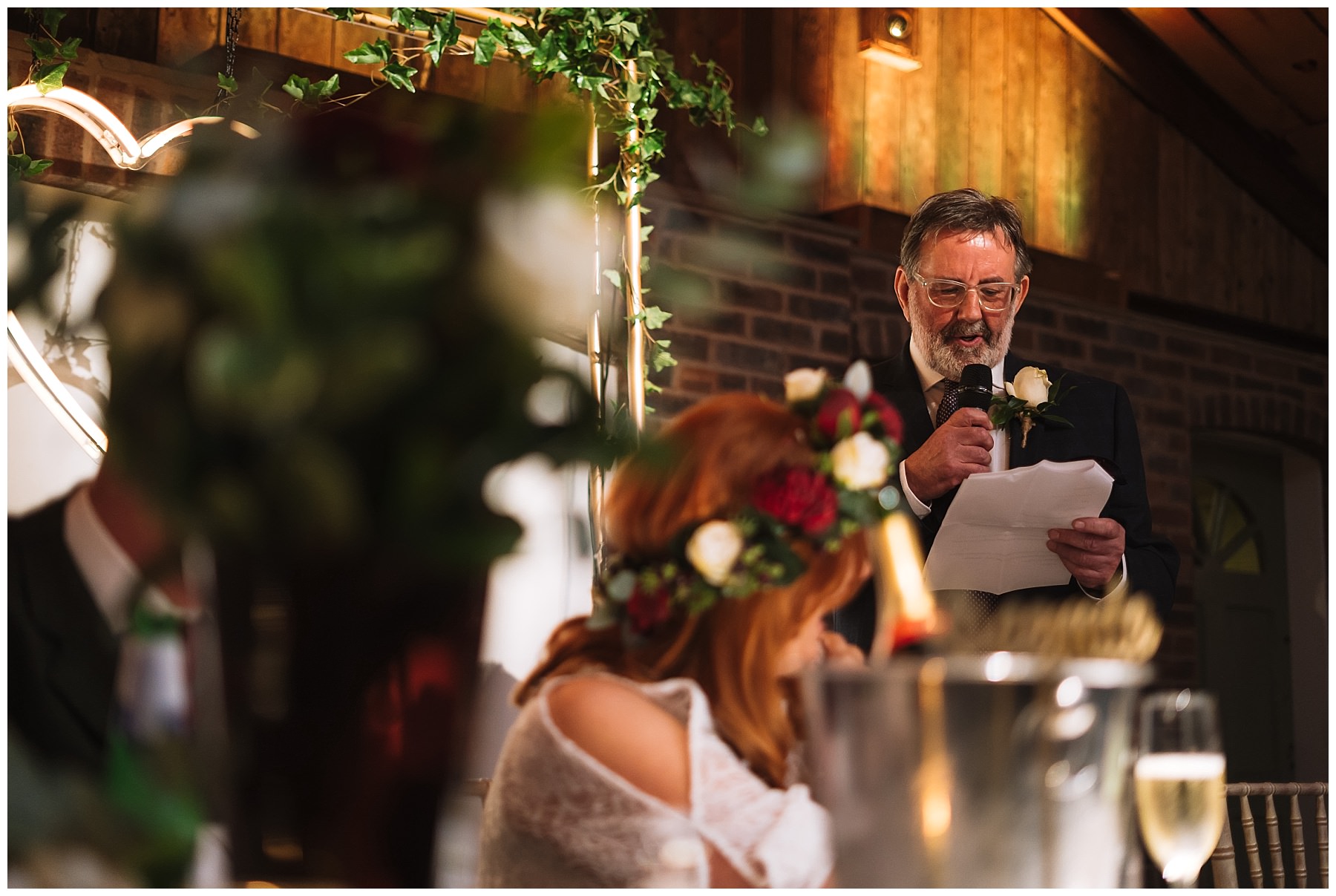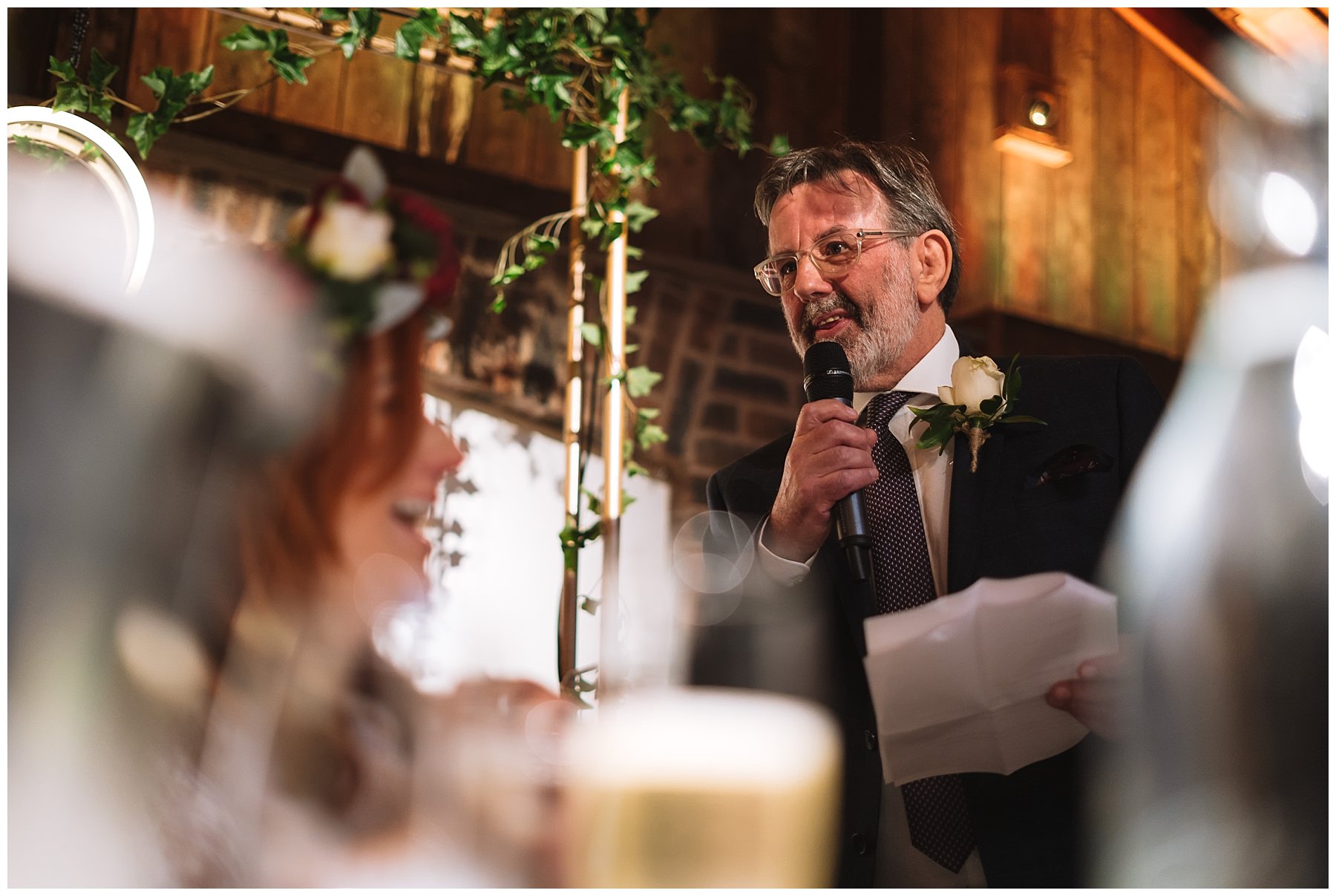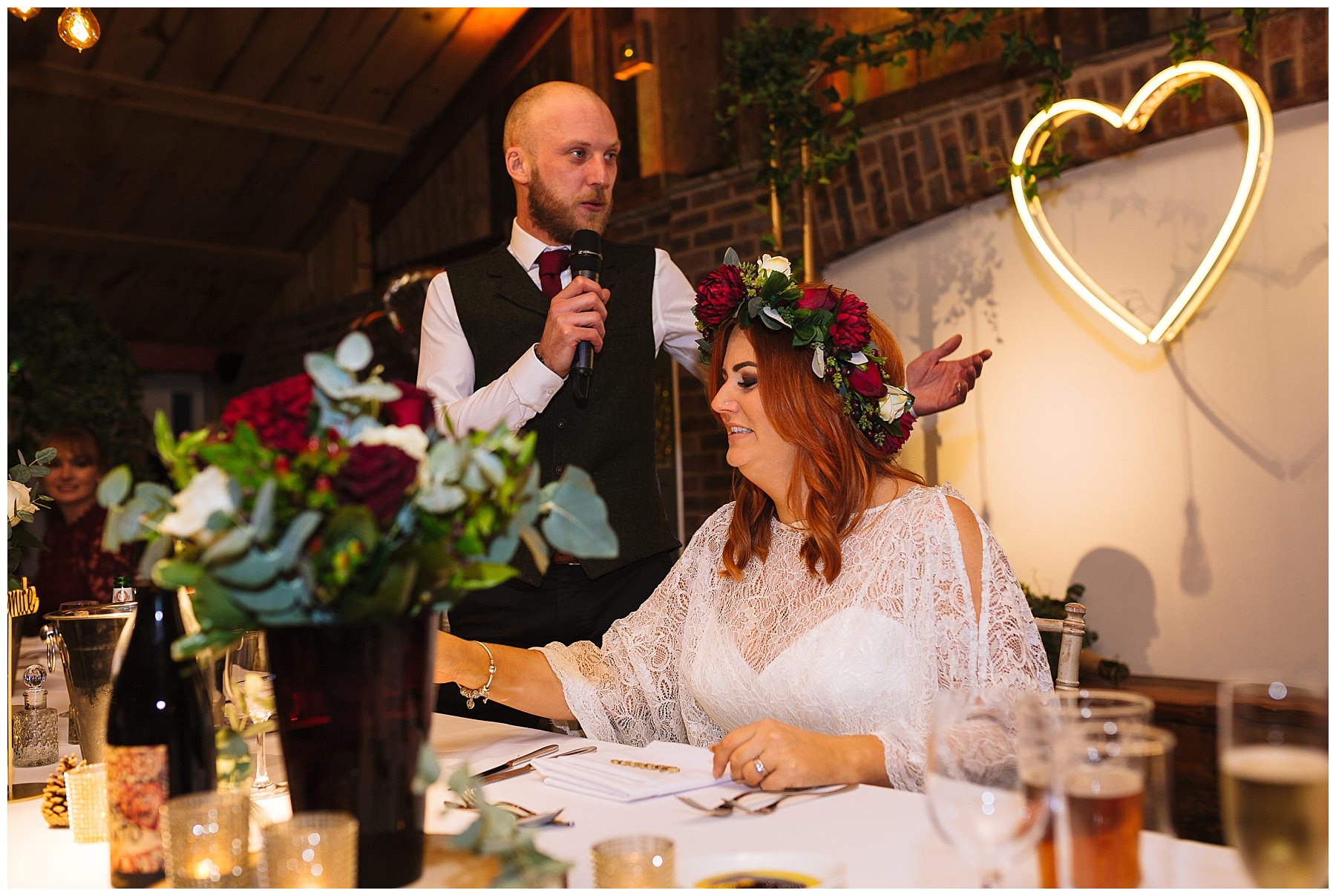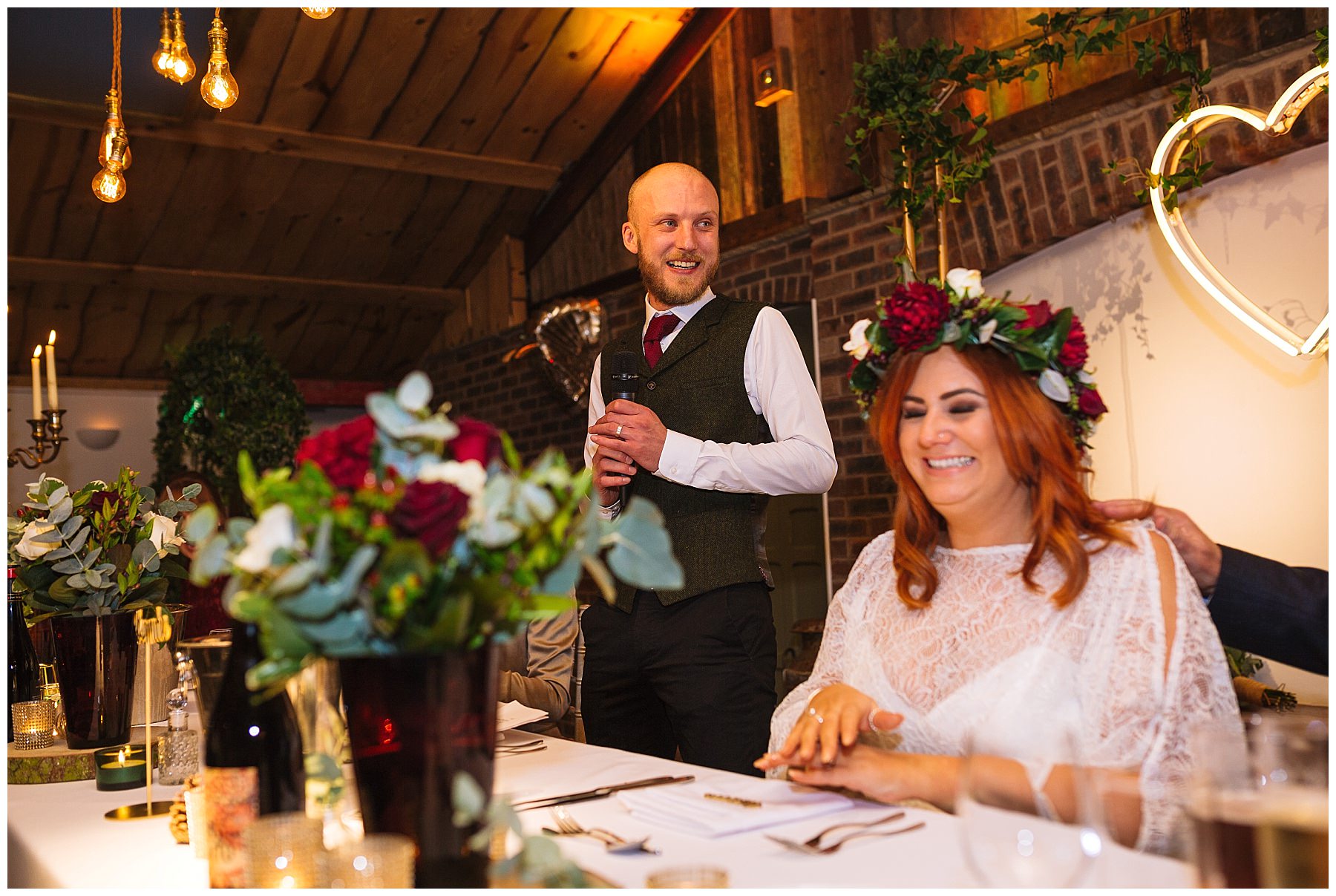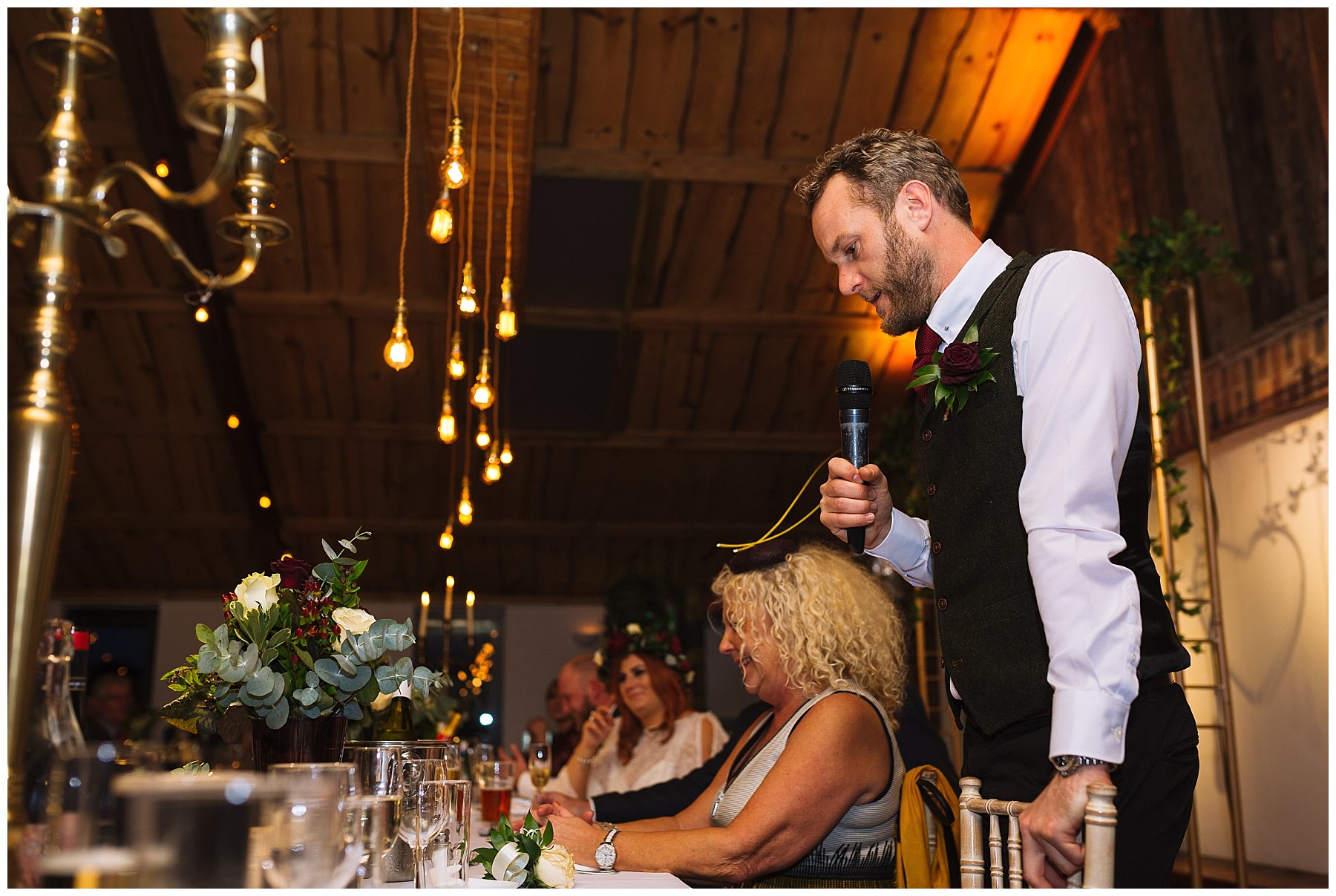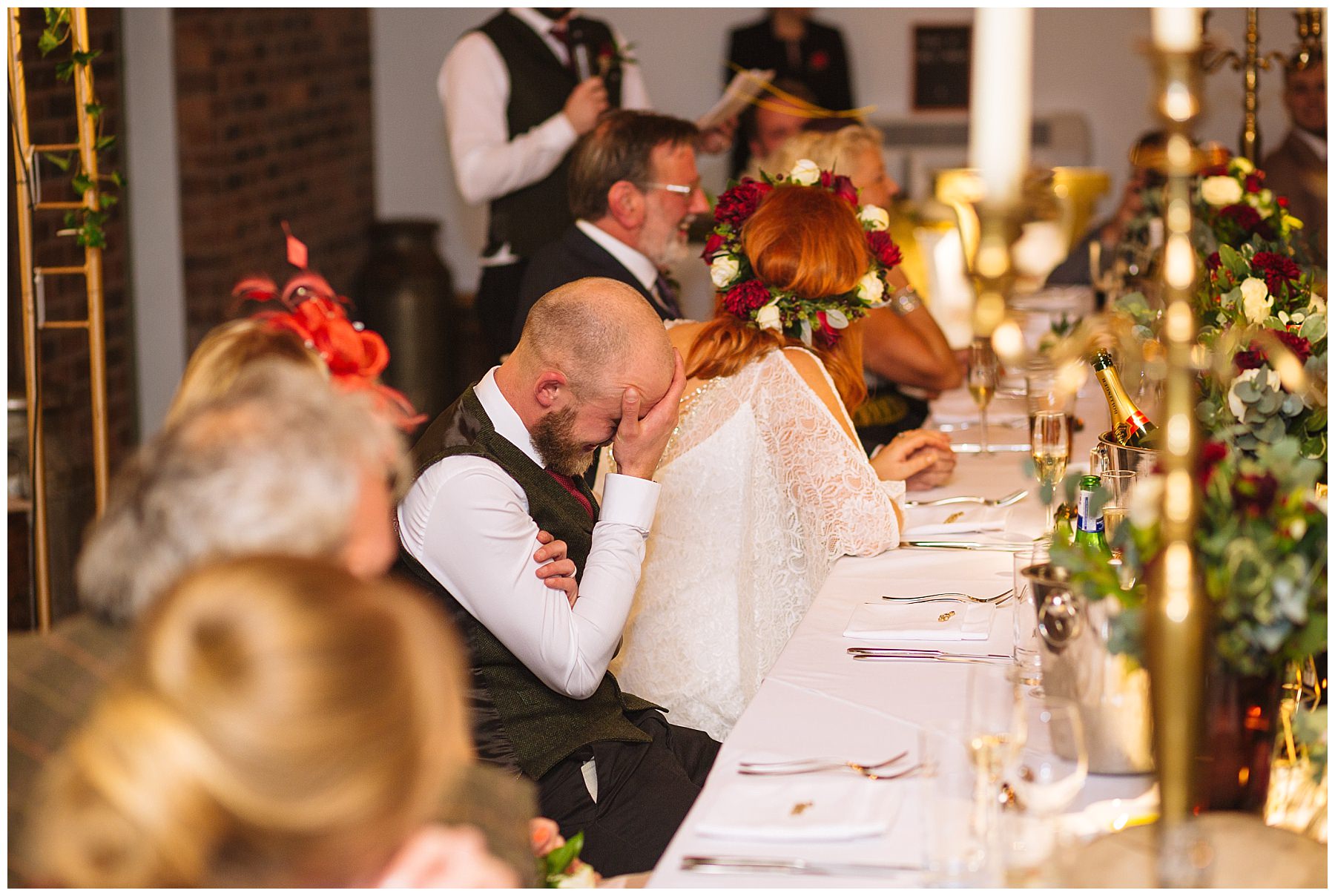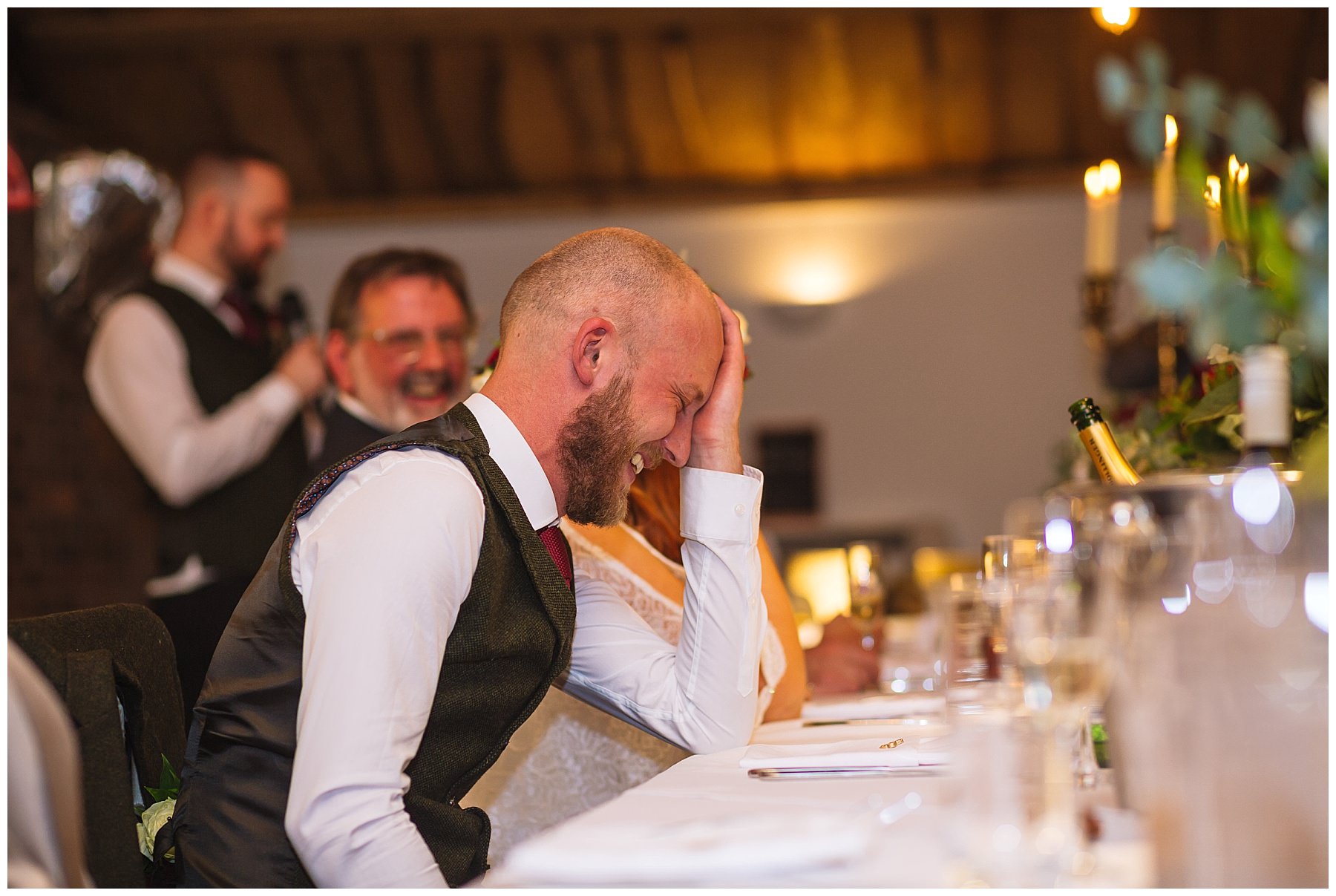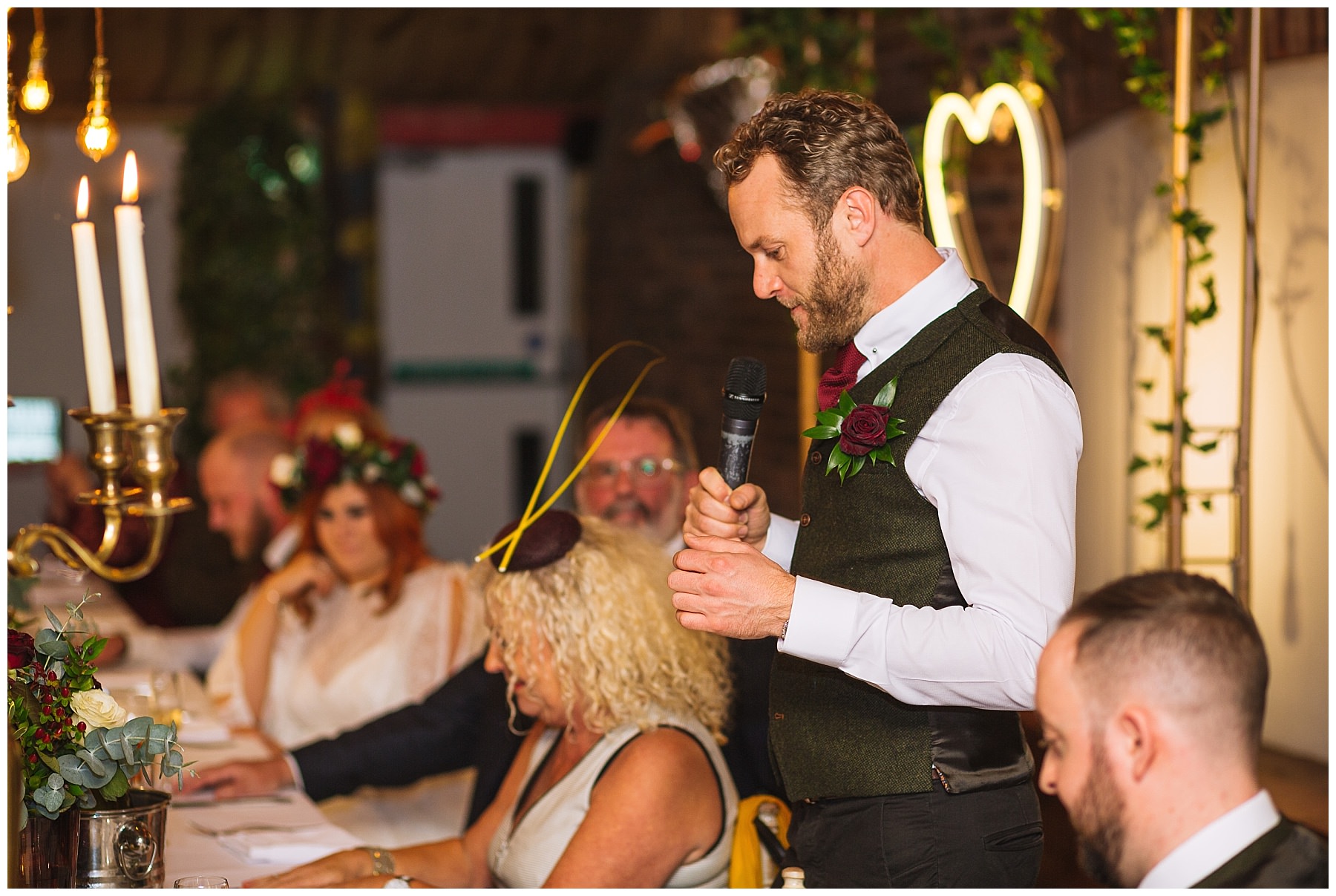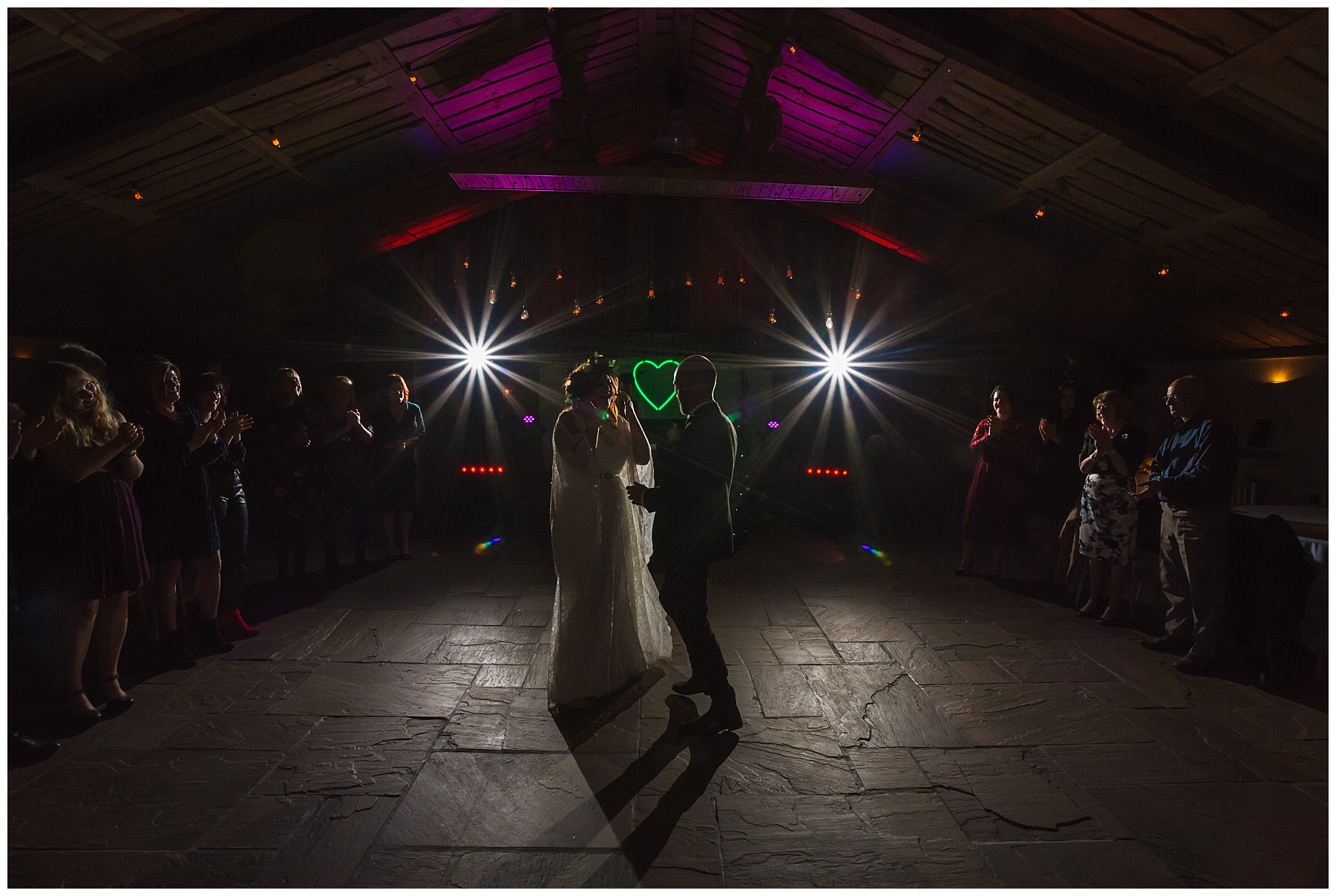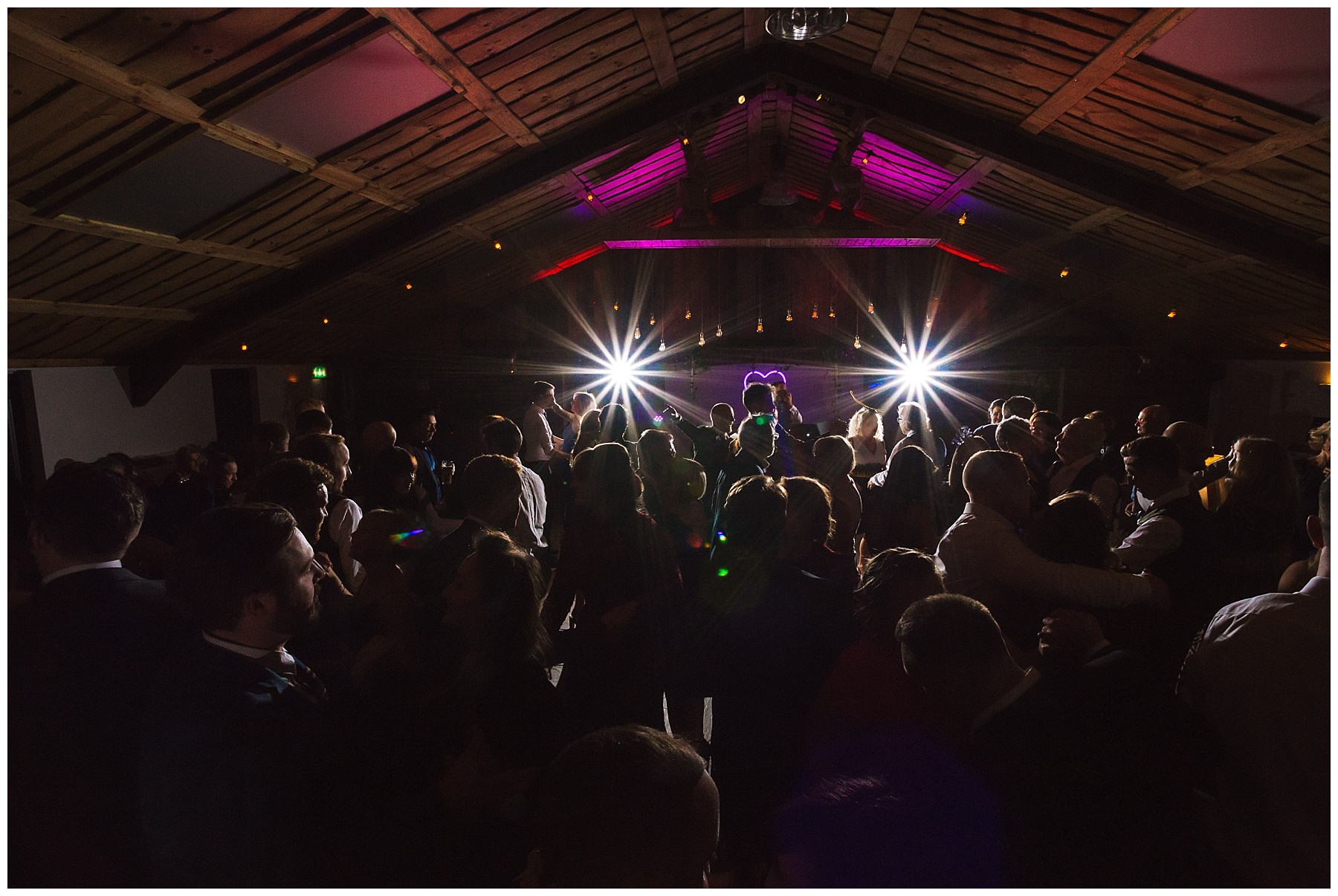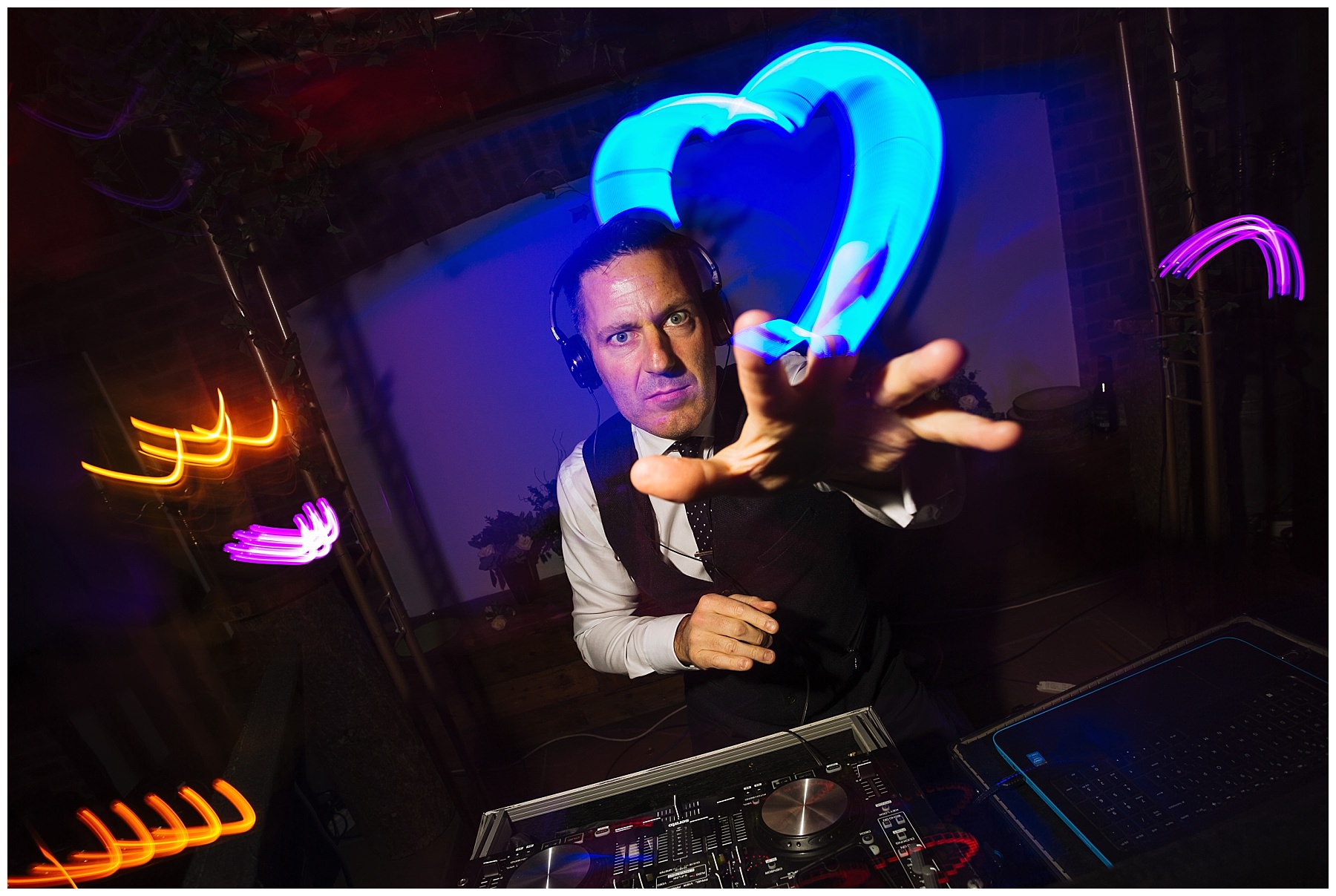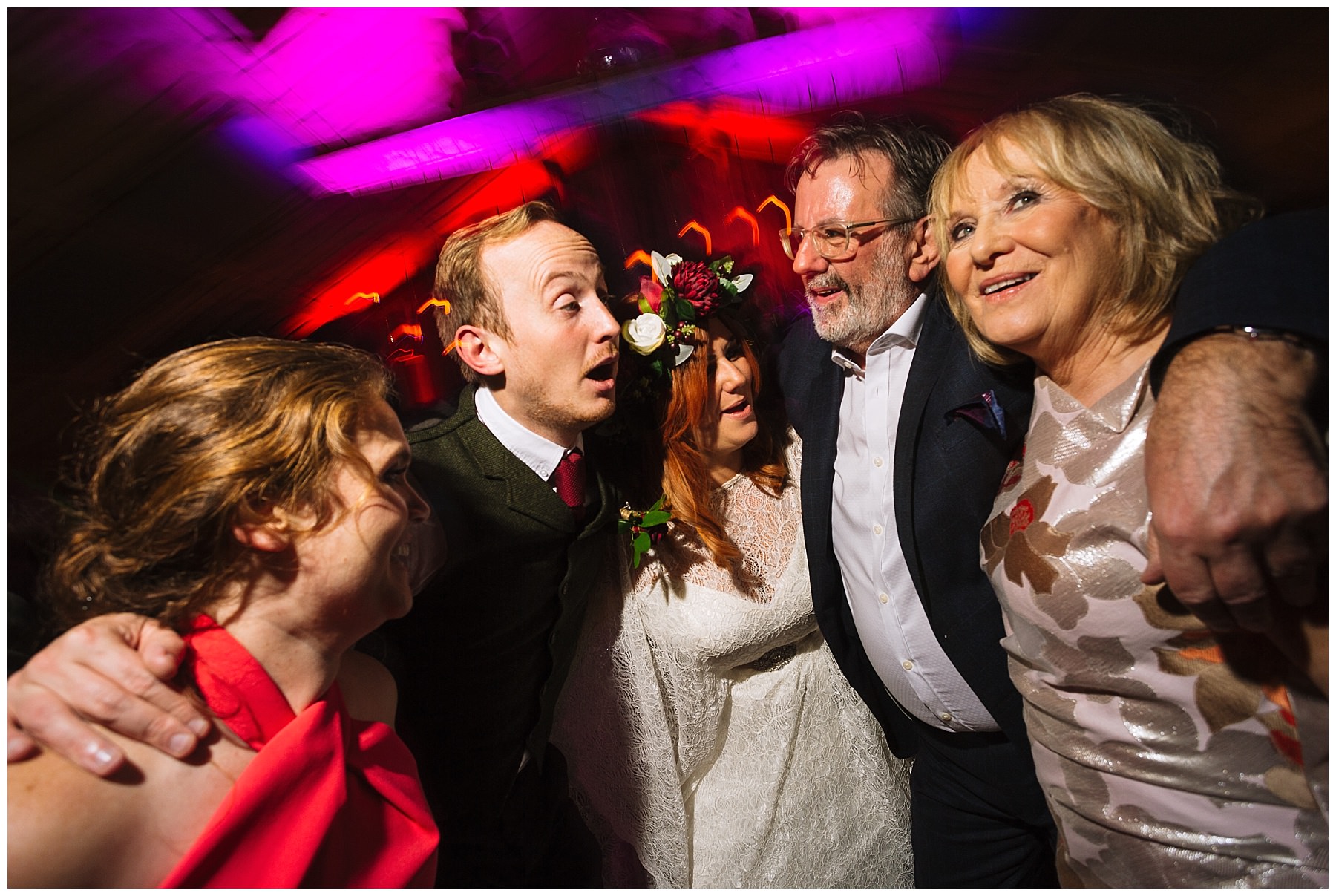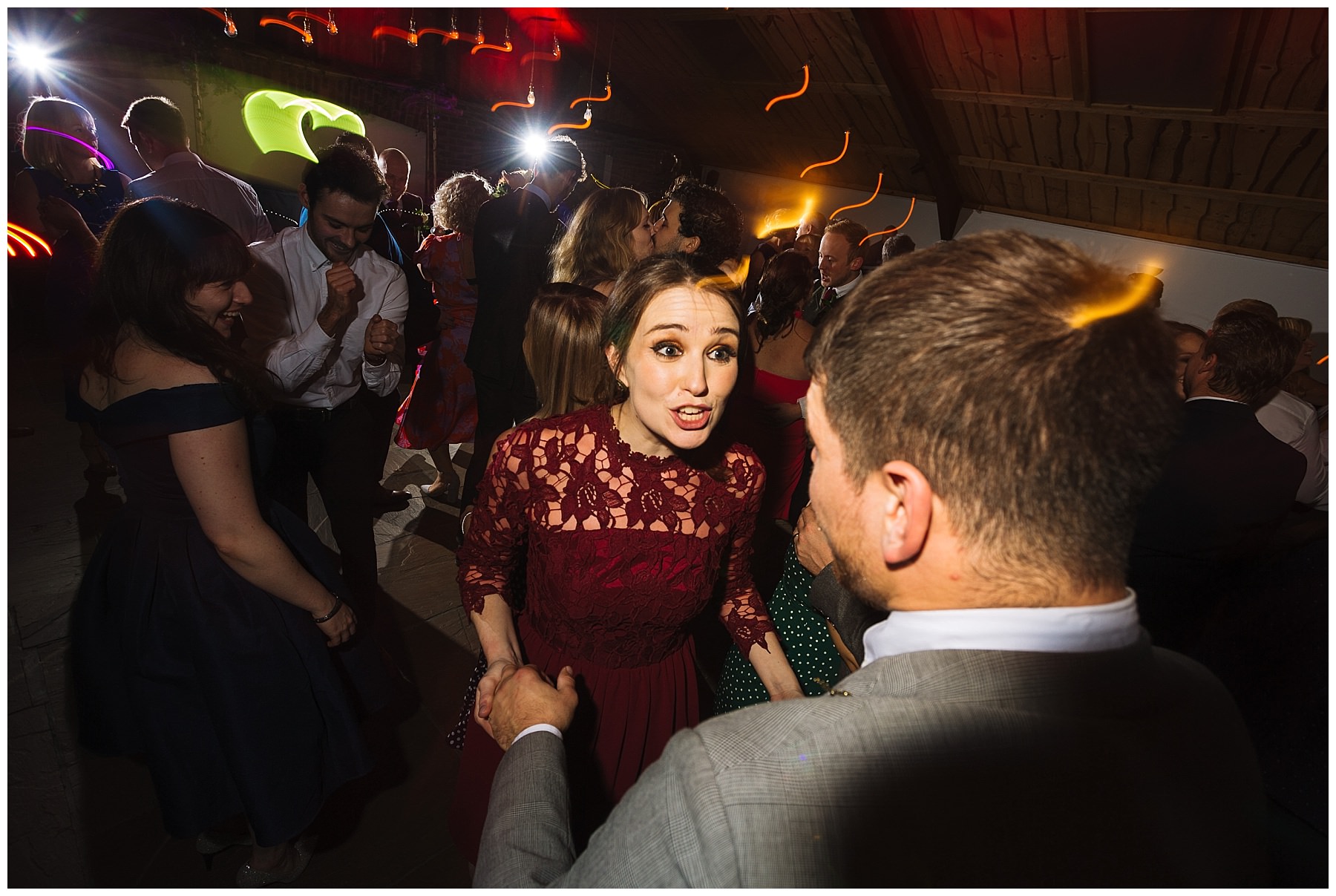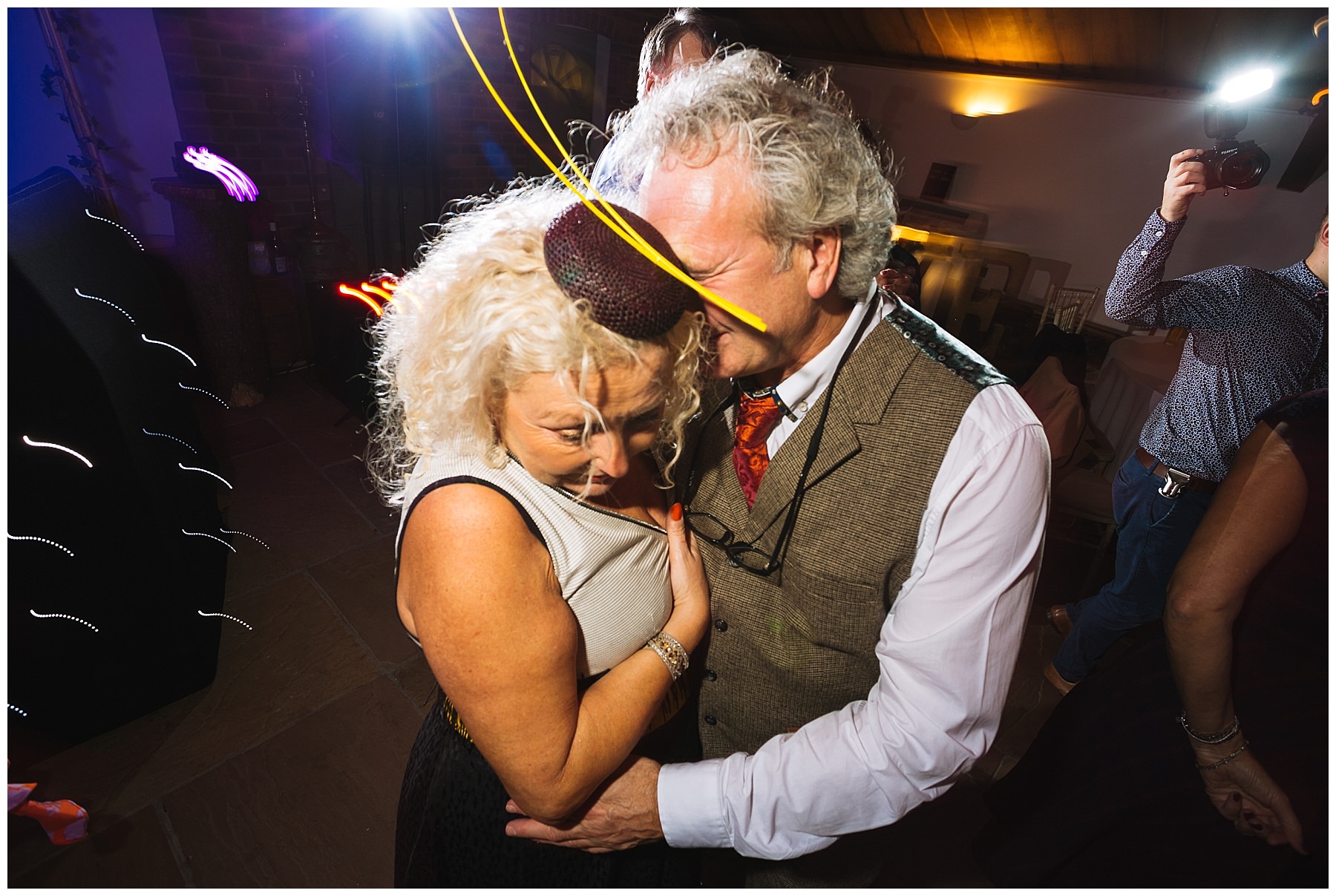 Getting Married at Owen House Wedding Barn?
This was such a great wedding to be a part of and I loved shooting at Owen House. If you're planning your own Owen House Wedding Barn wedding then give me a shout. I'd love to chat to you about your wedding photography.