Lancashire Wedding Photography // Amy and Oona
In the middle of May I had the pleasure of conducting the Lancashire wedding photography for Amy and Oona. With Olivia Whittaker alongside as the second shooter we spent our day with the gorgeous pair photographing the intimate Lancashire wedding.
Starting off with the morning prep I spent my time with Oona and her family at The Red Lion in Hawkshaw while Olivia spent her time with Amy at the home she shares with Oona. It was the day of the Royal Wedding so both parties had this on in the background and spent a little time taking interest in the dress and who was arriving ans what they were wearing but then it was time to shift focus to their day.
The wedding was to take place at The Whitaker in Rossendale. The Whitaker is an awesome little space and is found in the heart of Rossendale, Lancashire. I can totally see why these two picked this as their venue. For a small intimate wedding The whitaker is a beautiful space, holding limited weddings each year the quirky space is certainly the place for it.
Before the ceremony the two girls wanted a first look before they walked each other down the isle and this set all the emotions flowing. This became a strong part of the day as during the speeches there wasn't a dry eye in the room as both fathers gave beautiful and heart wrenching speeches and I am not ashamed to admit it caught me off guard and I too had a little cry.
Make sure you check out some of the shots from the day below. We also went into Manchester for a Pre Wedding shoot which you can see HERE.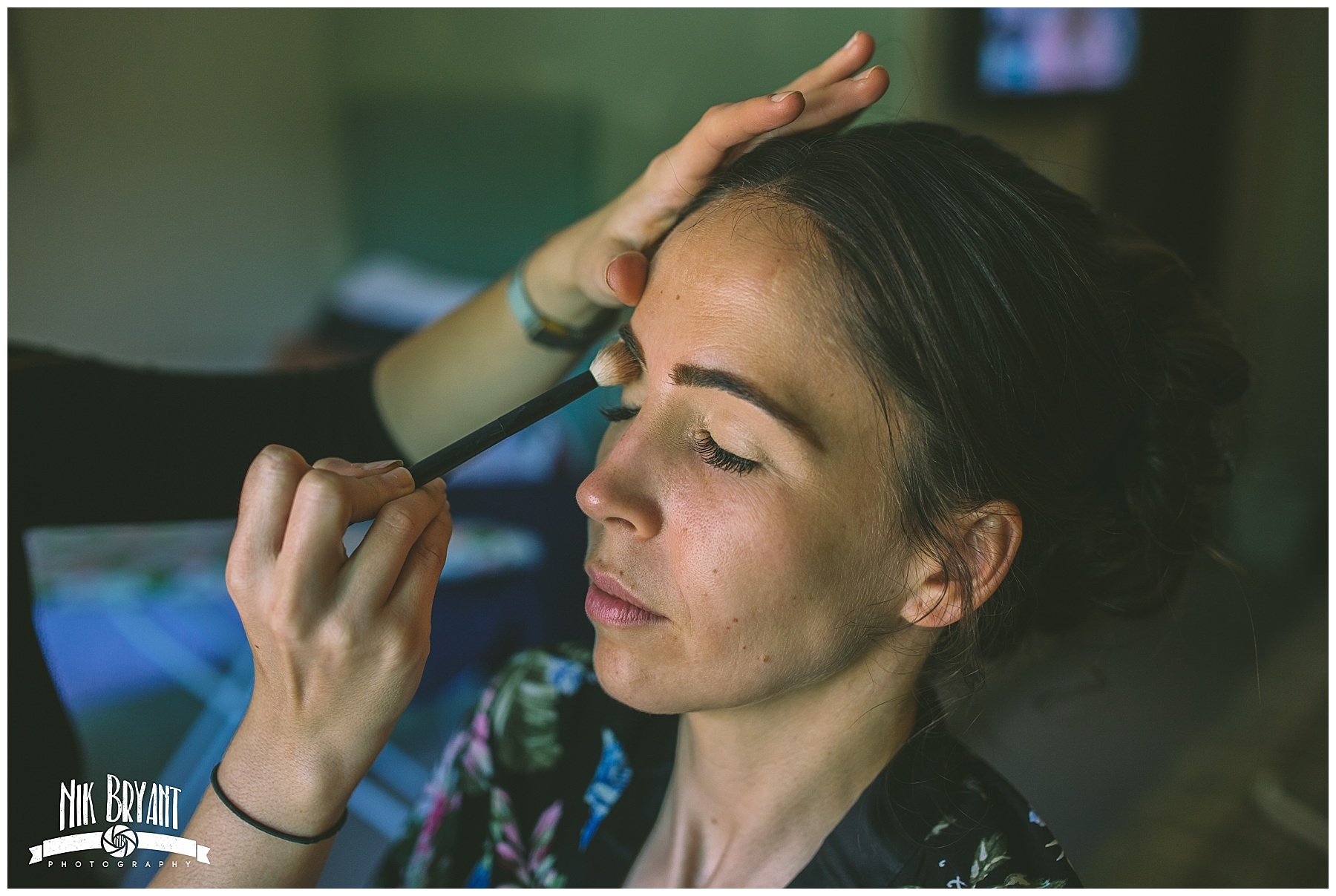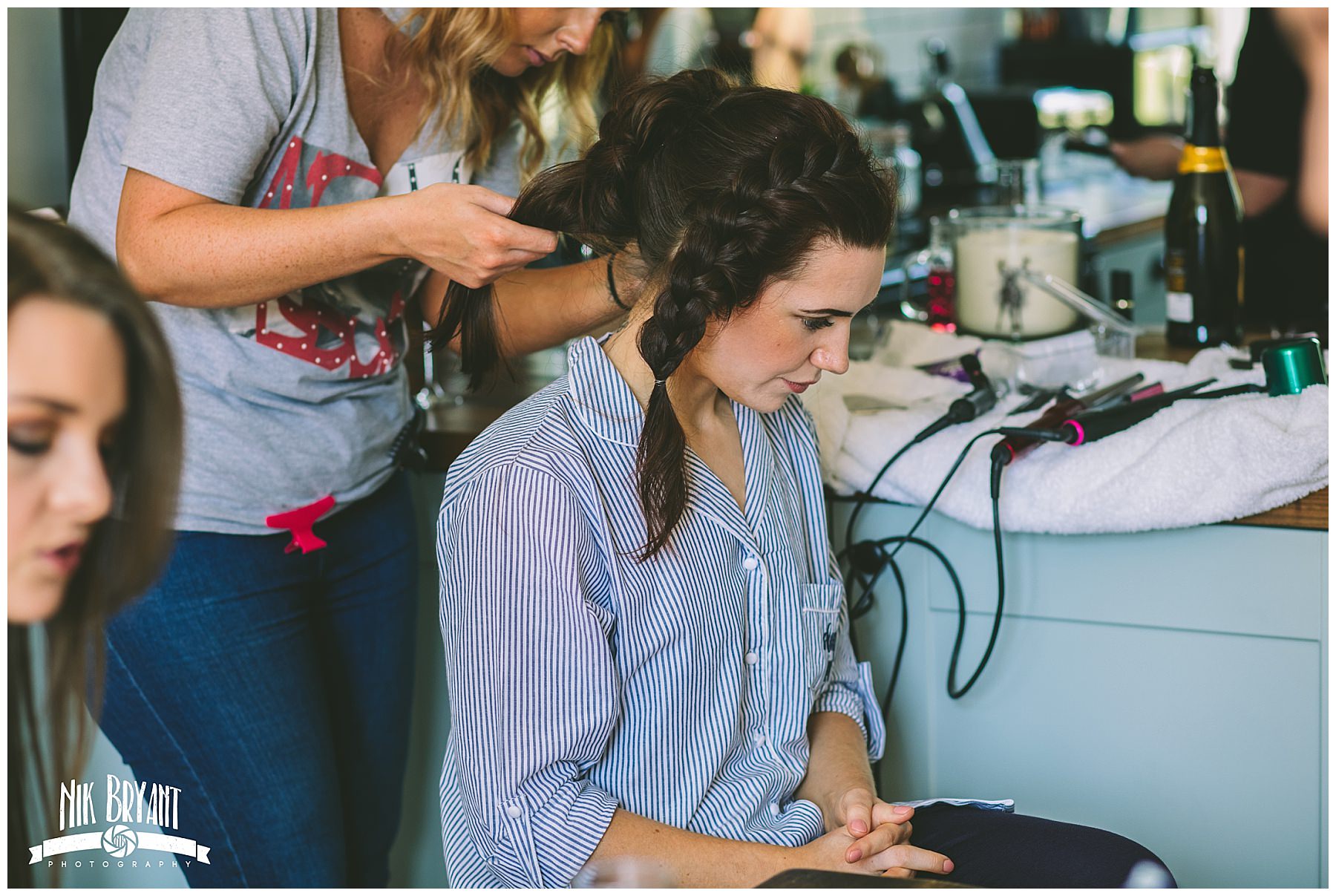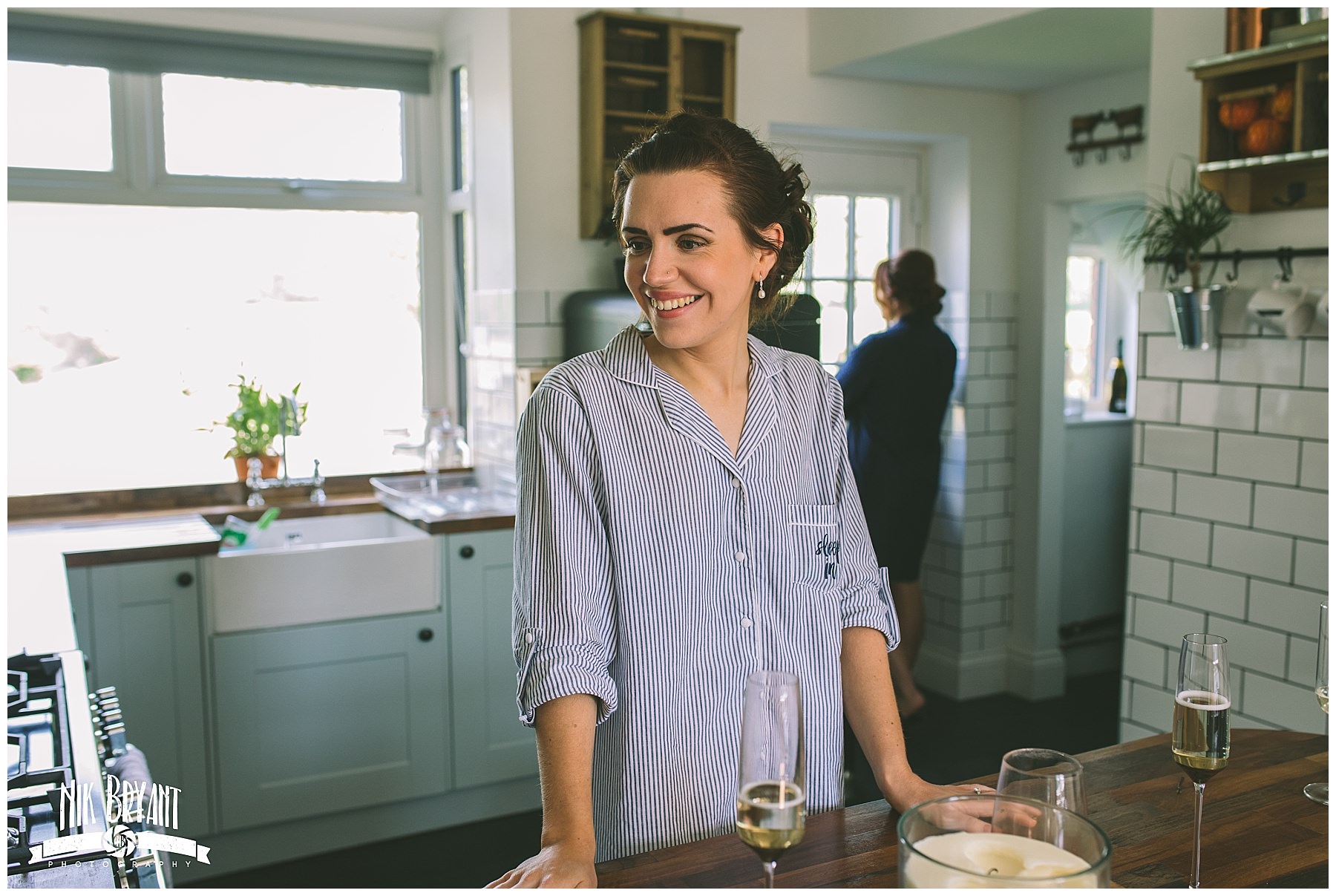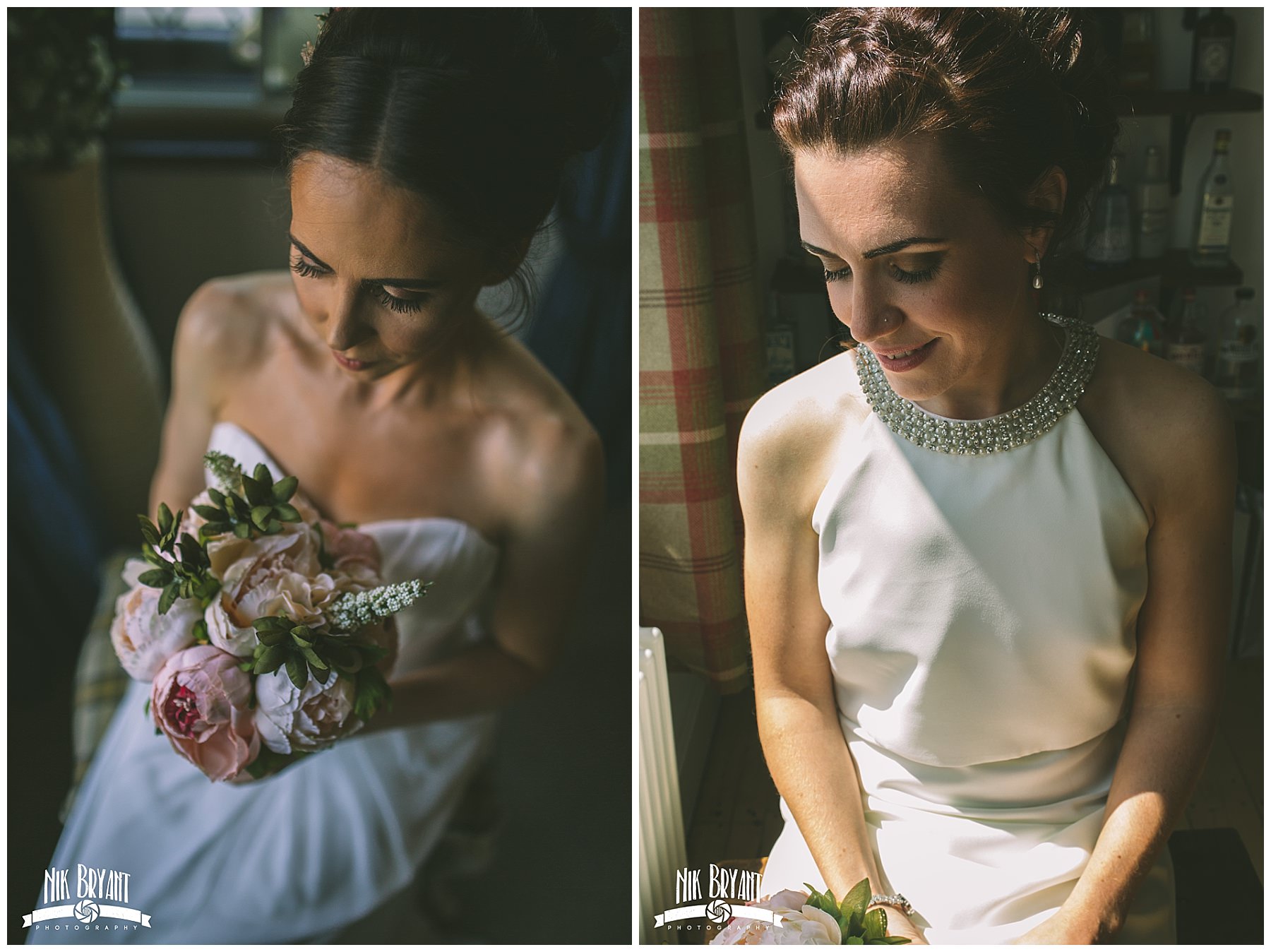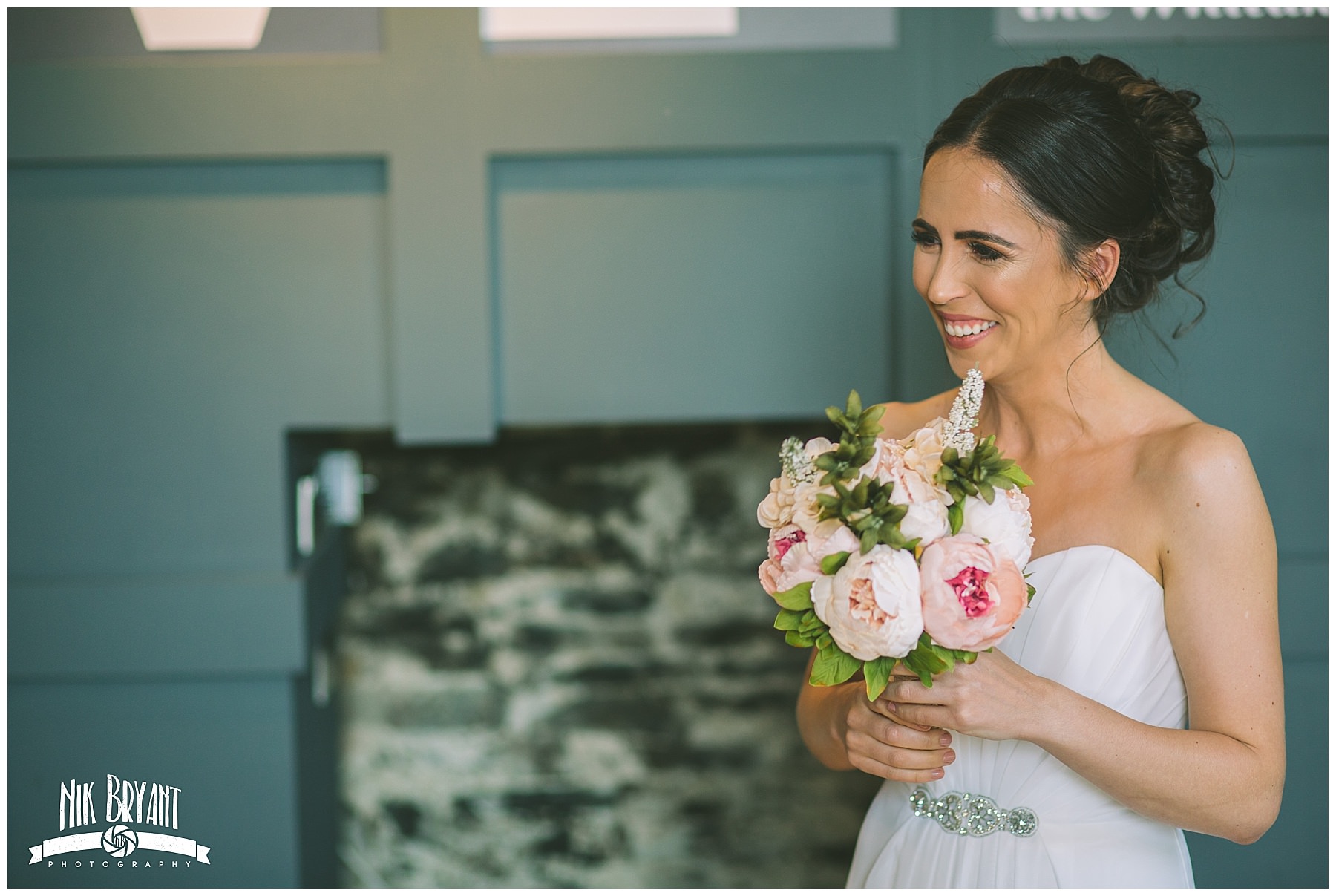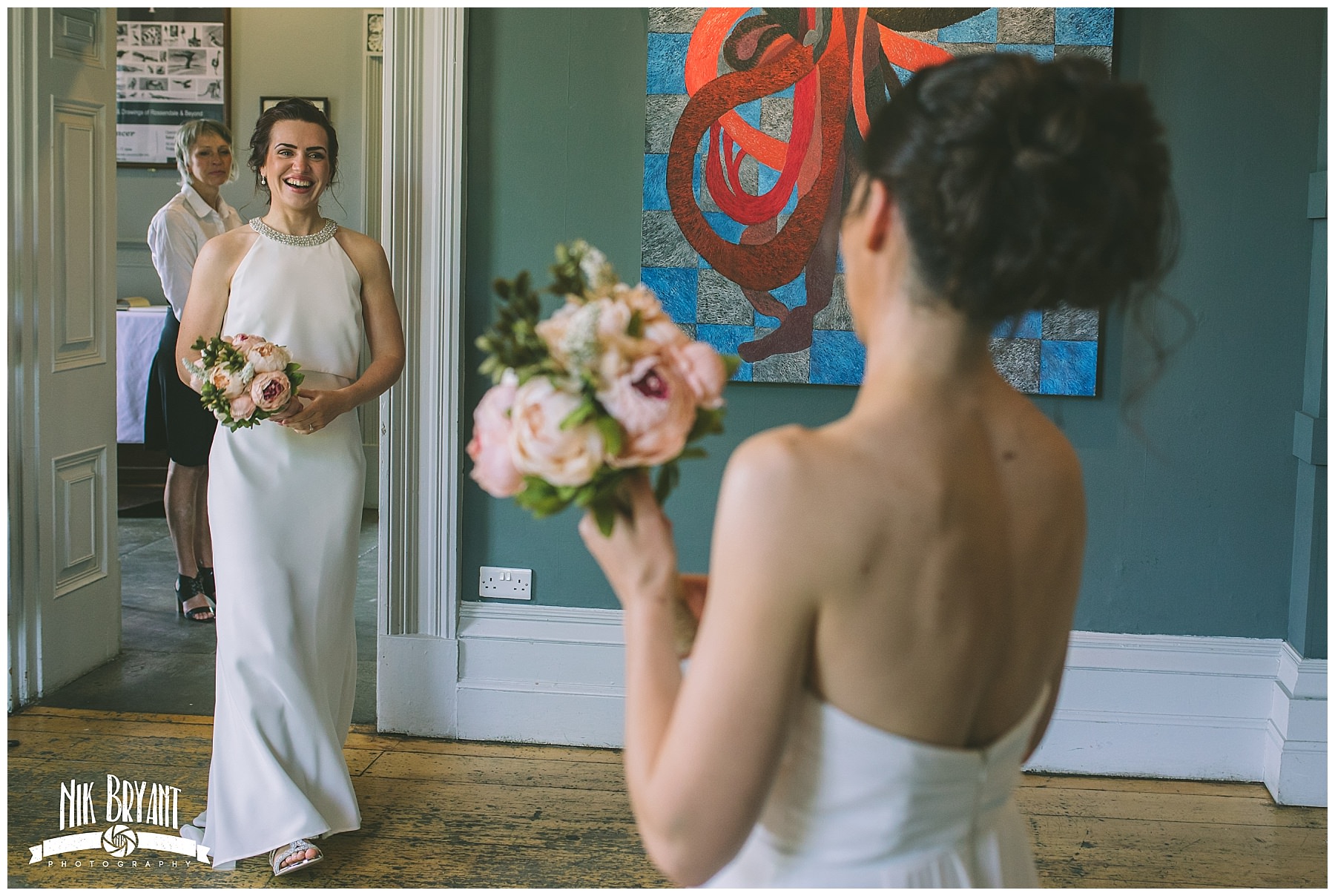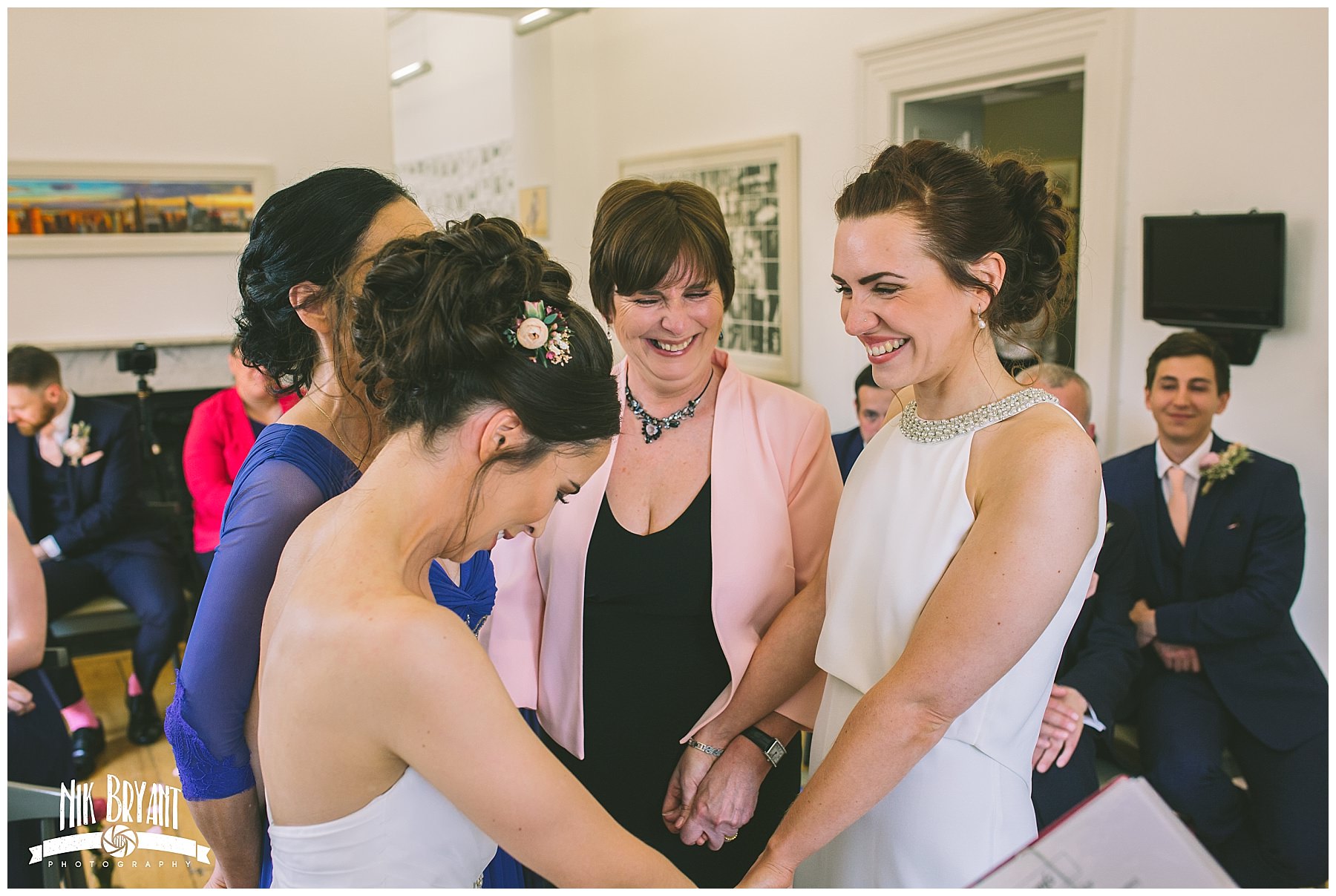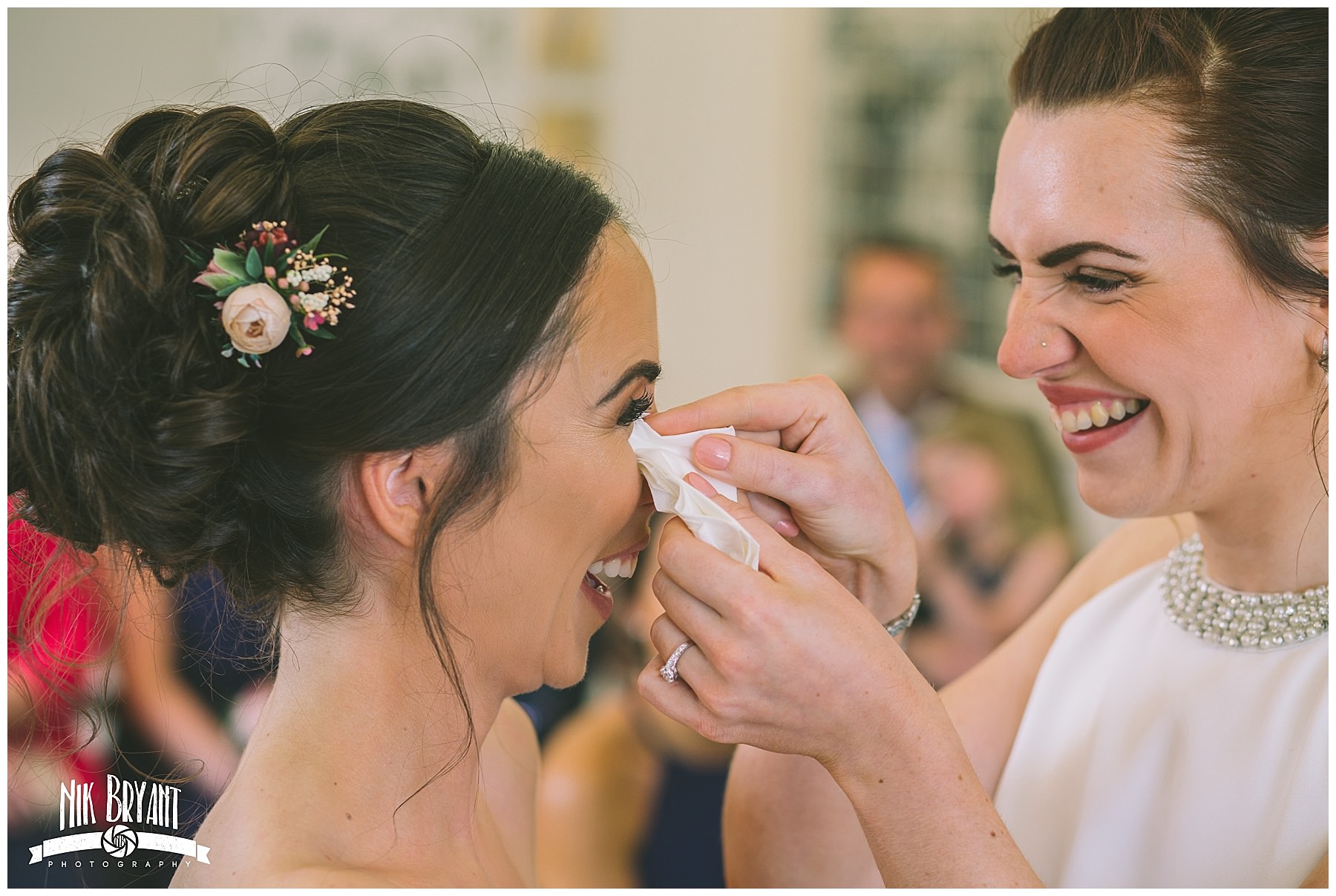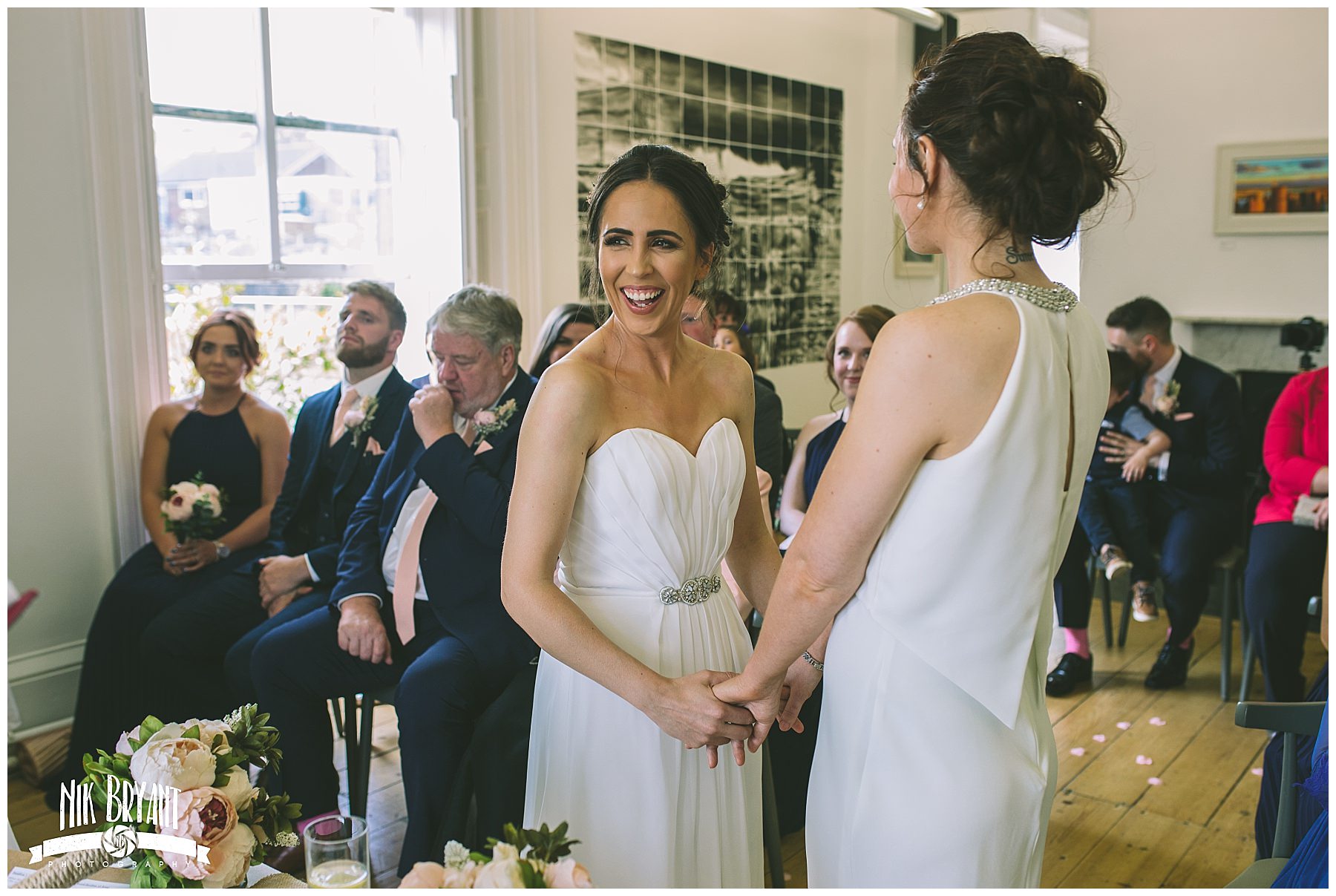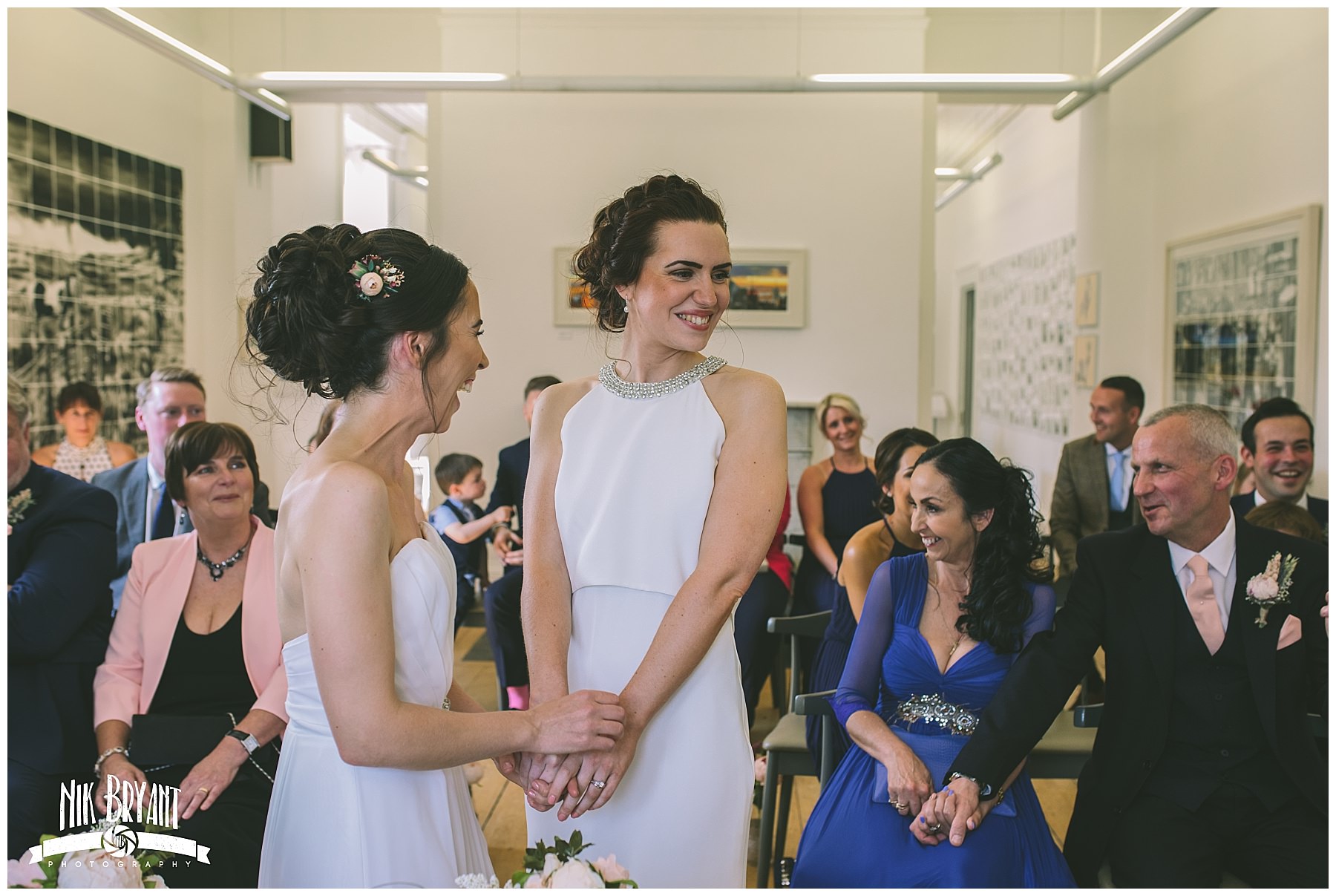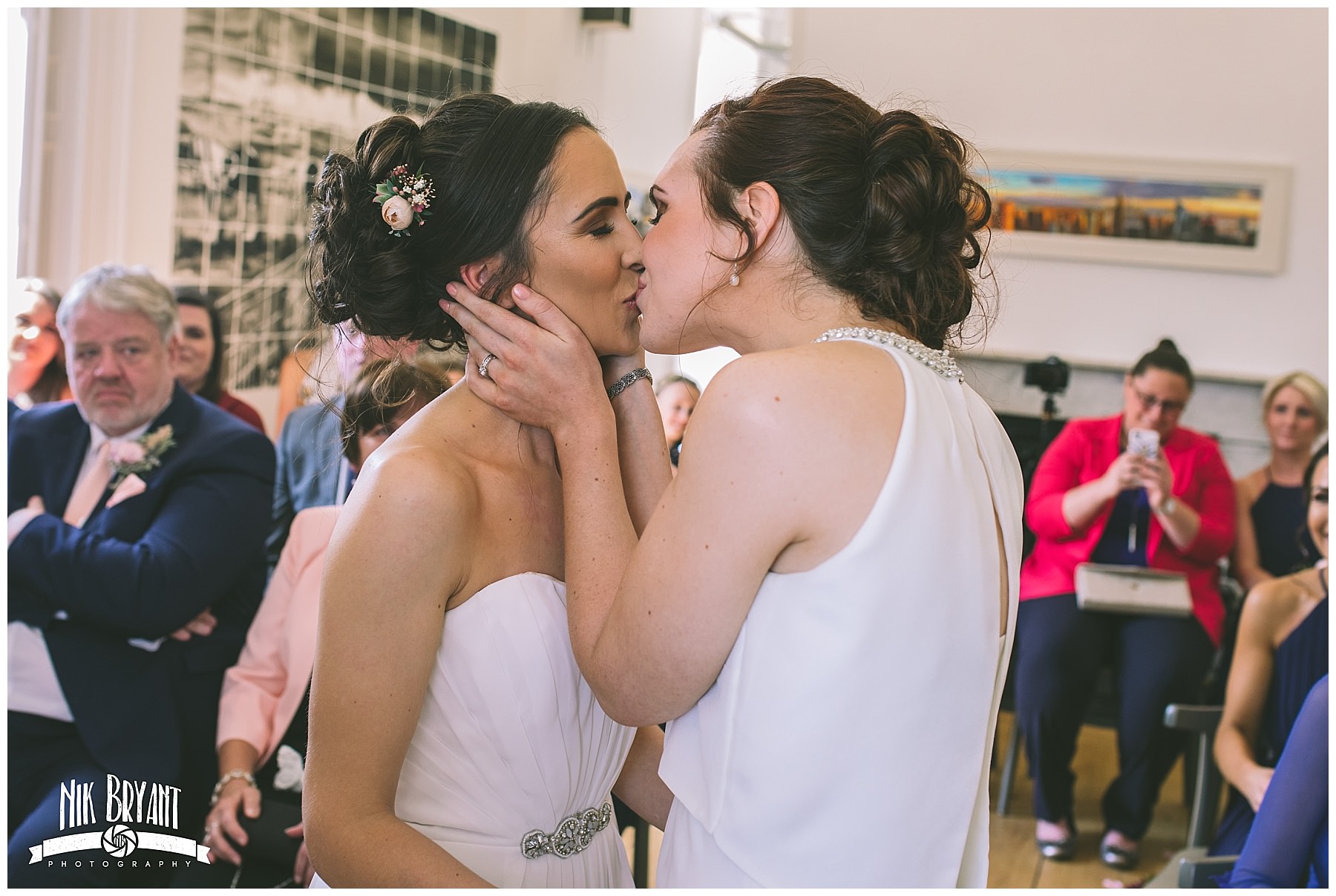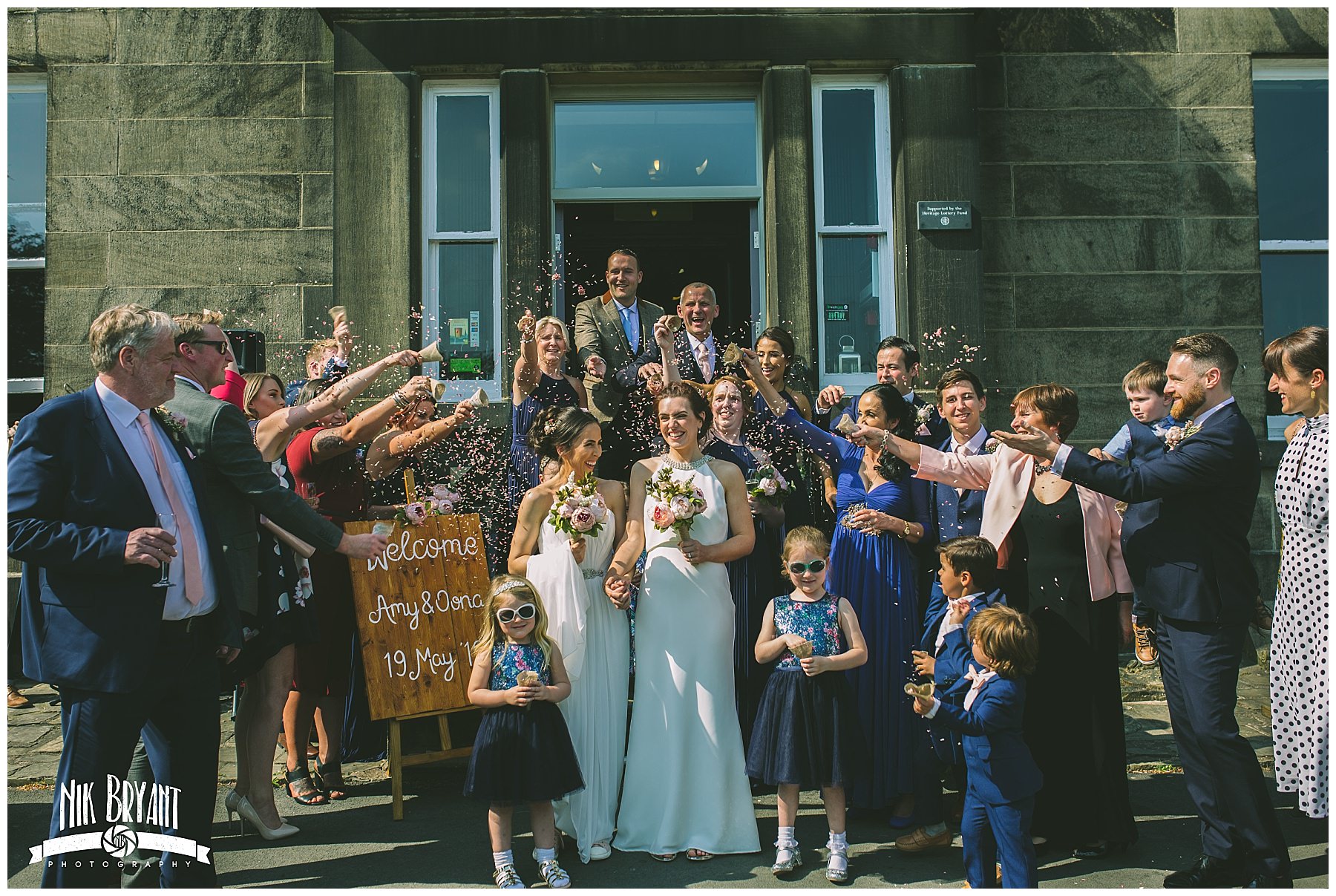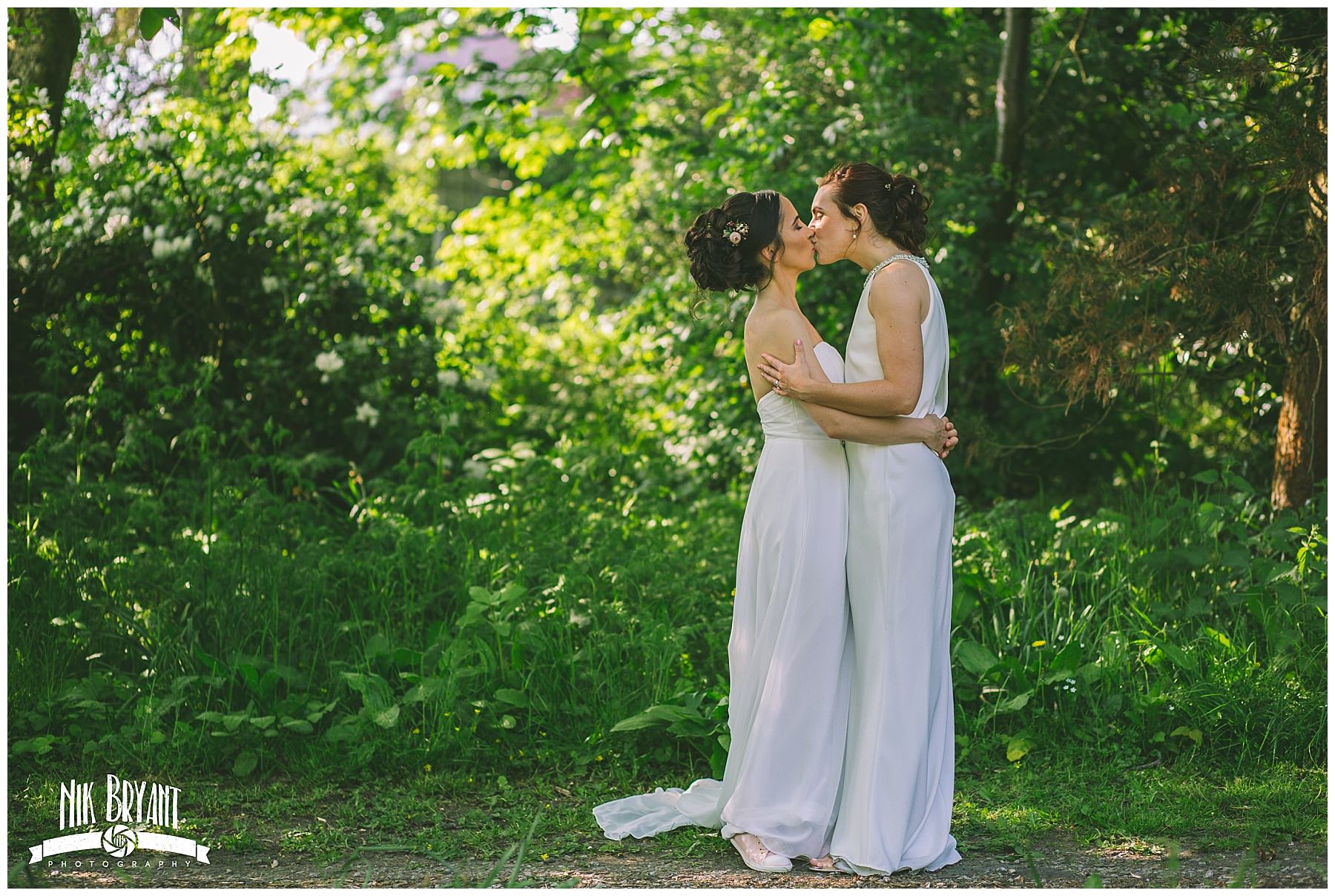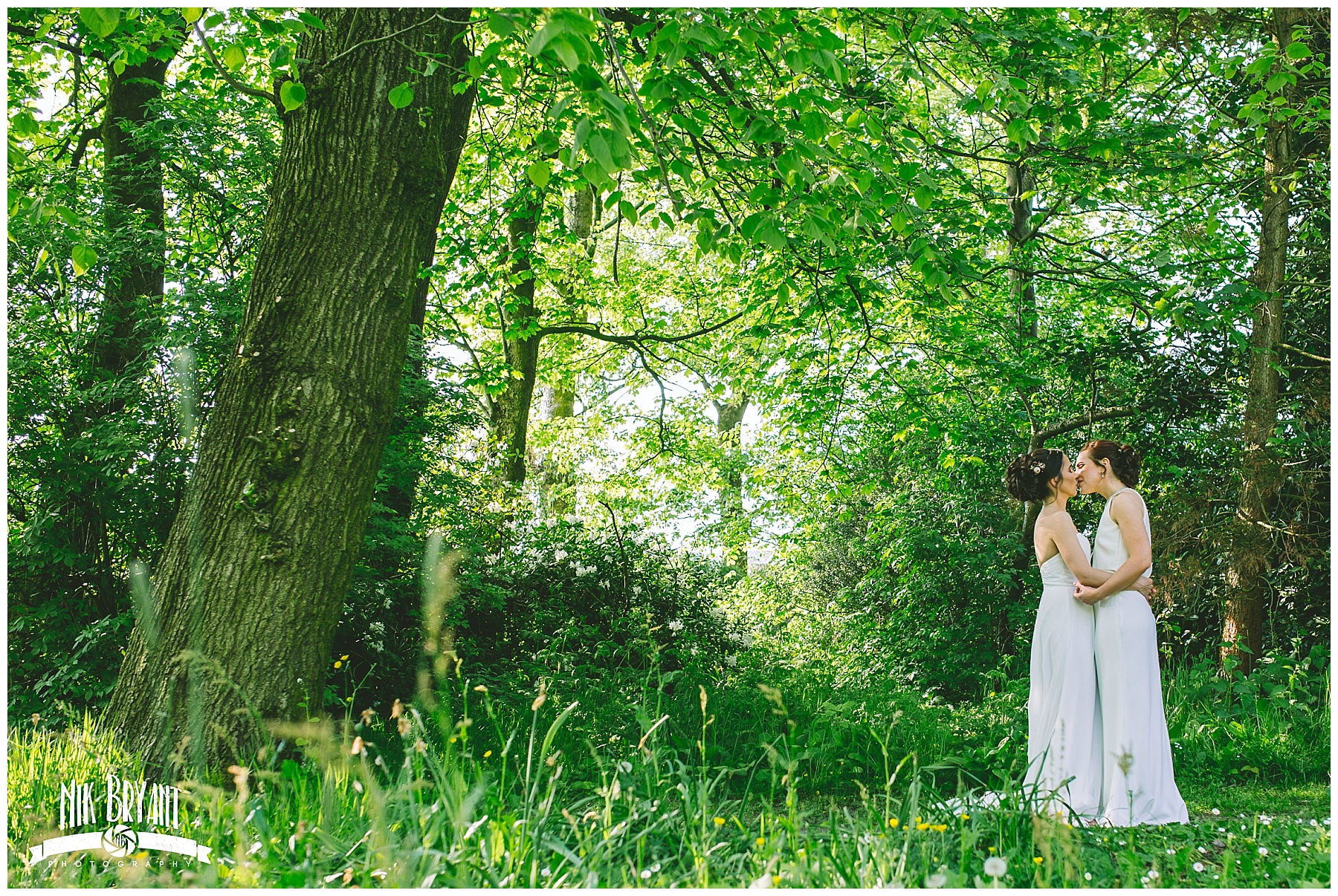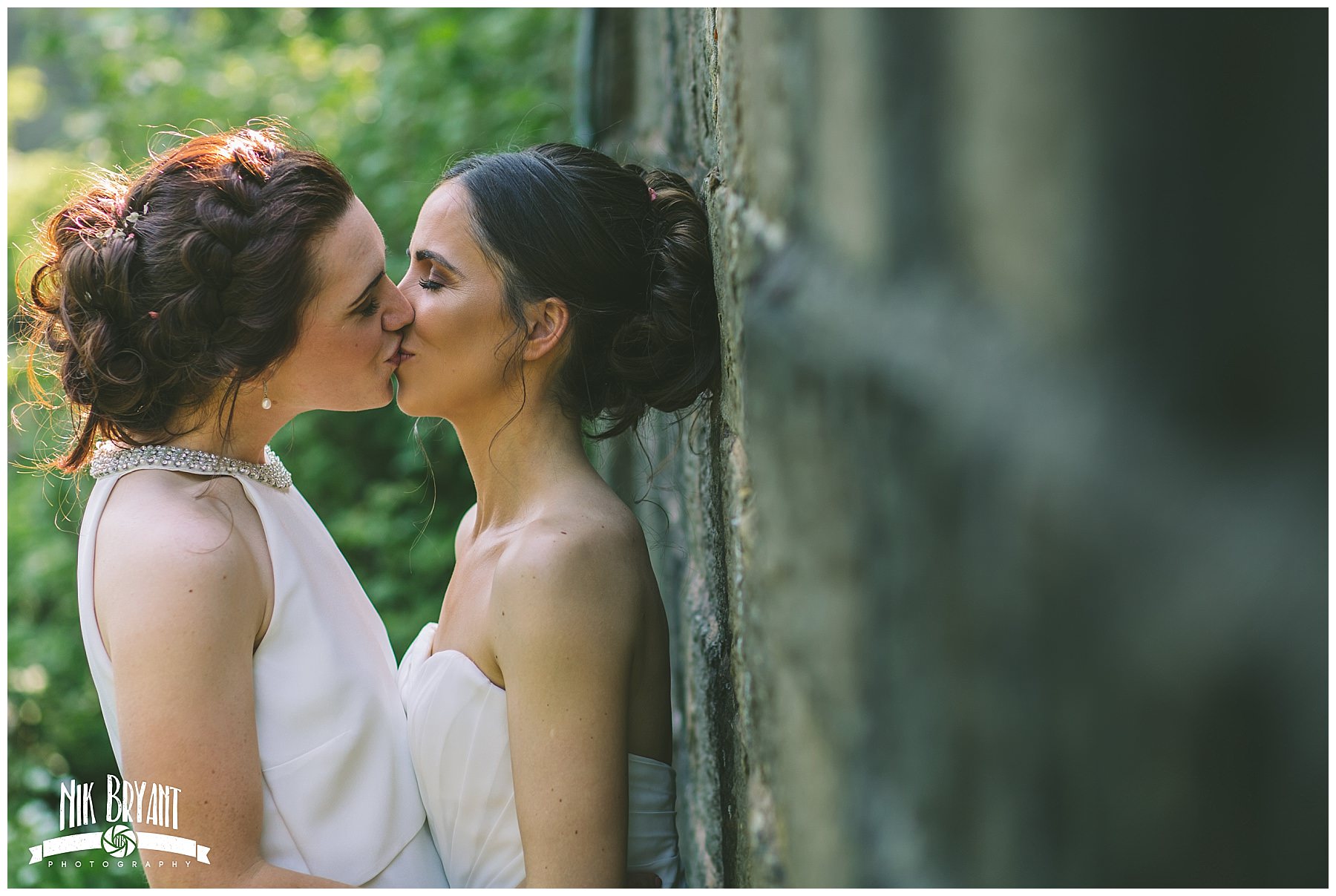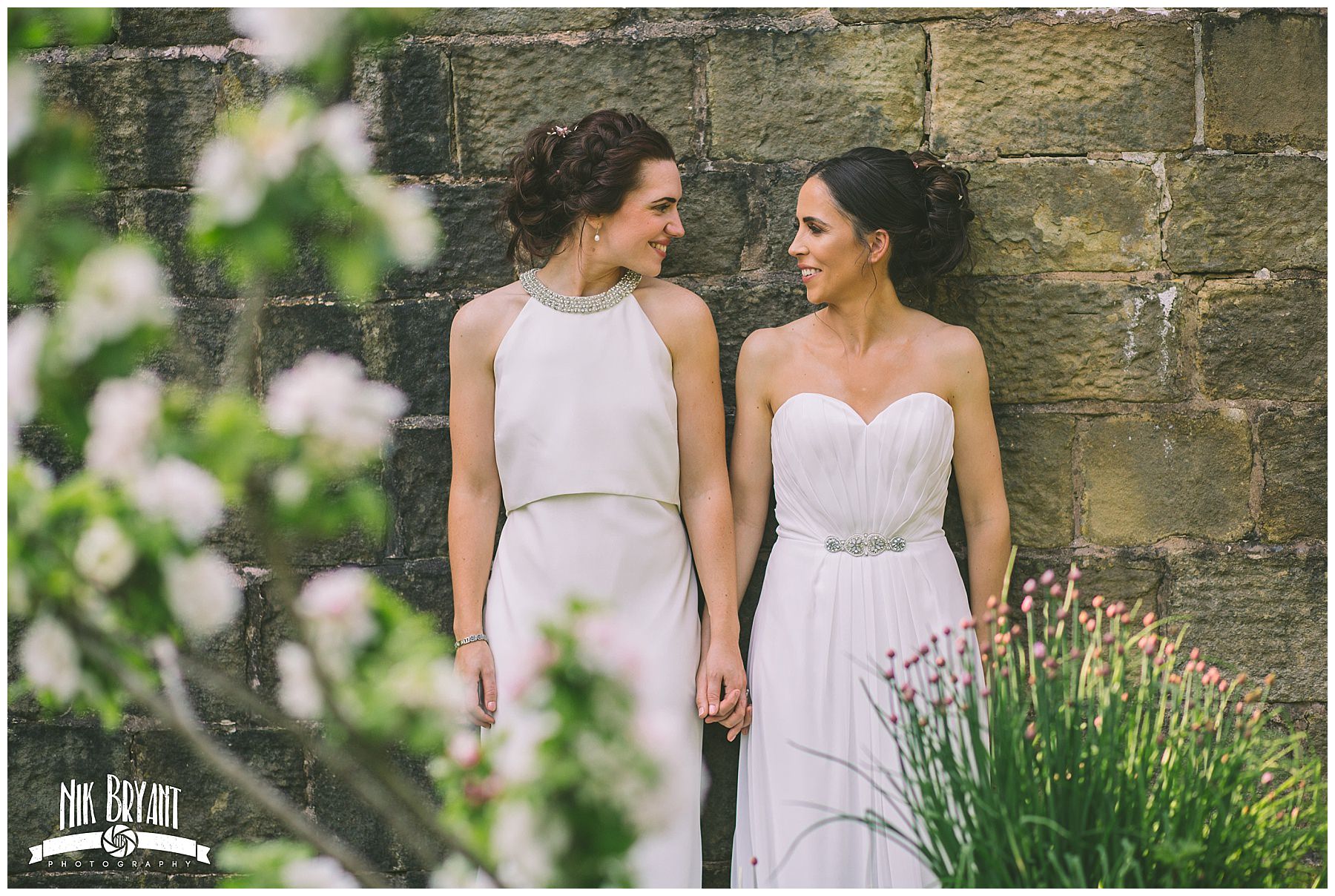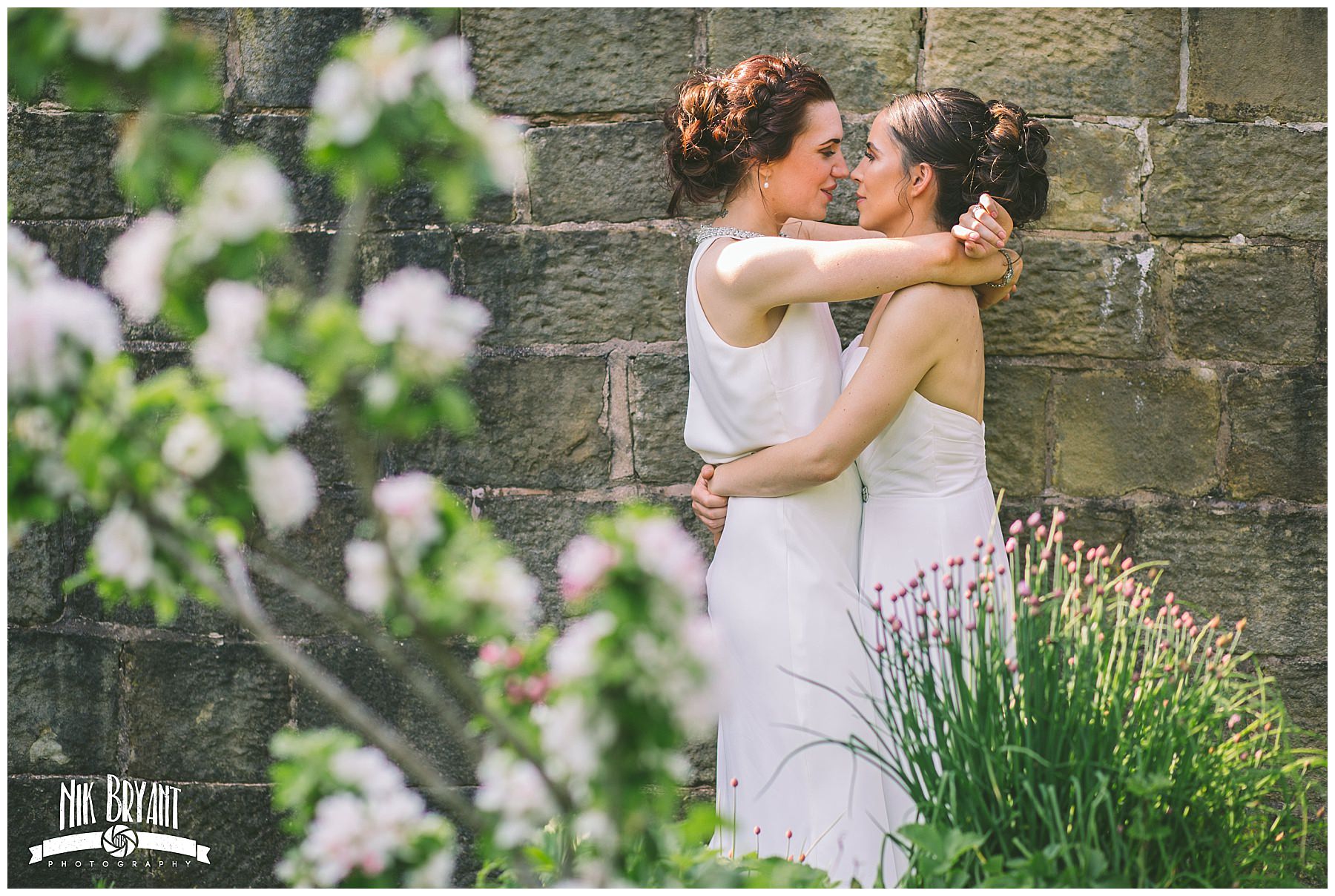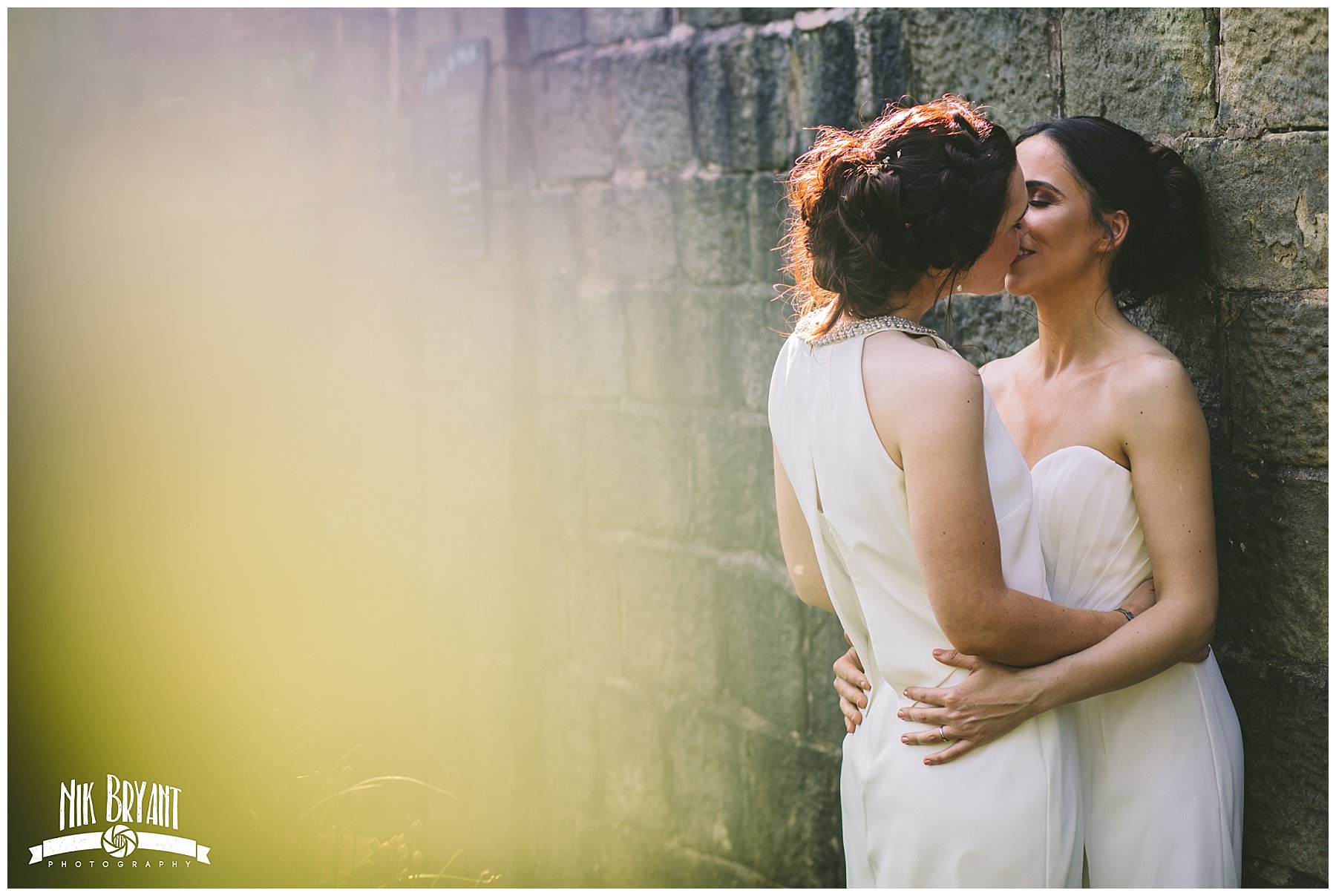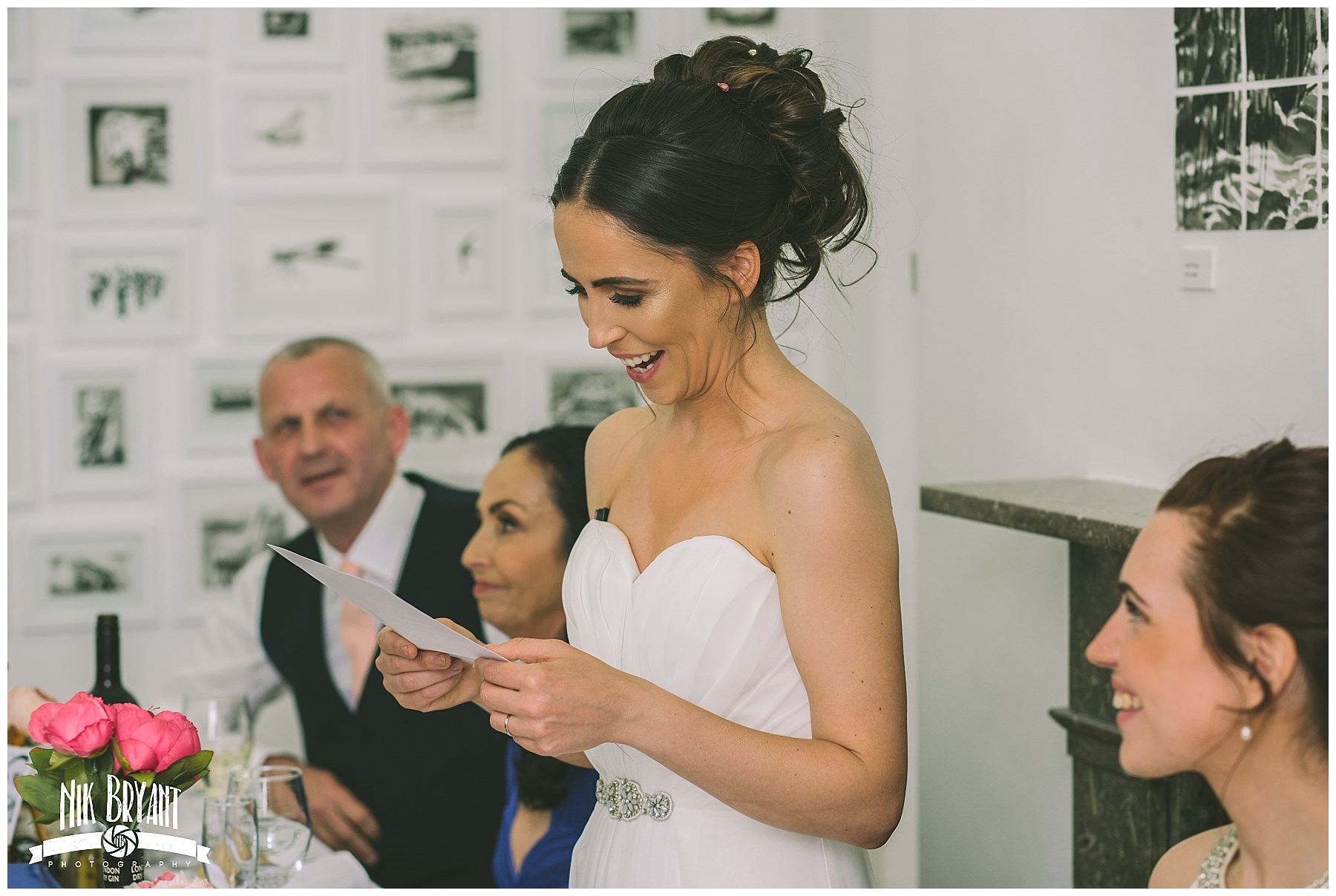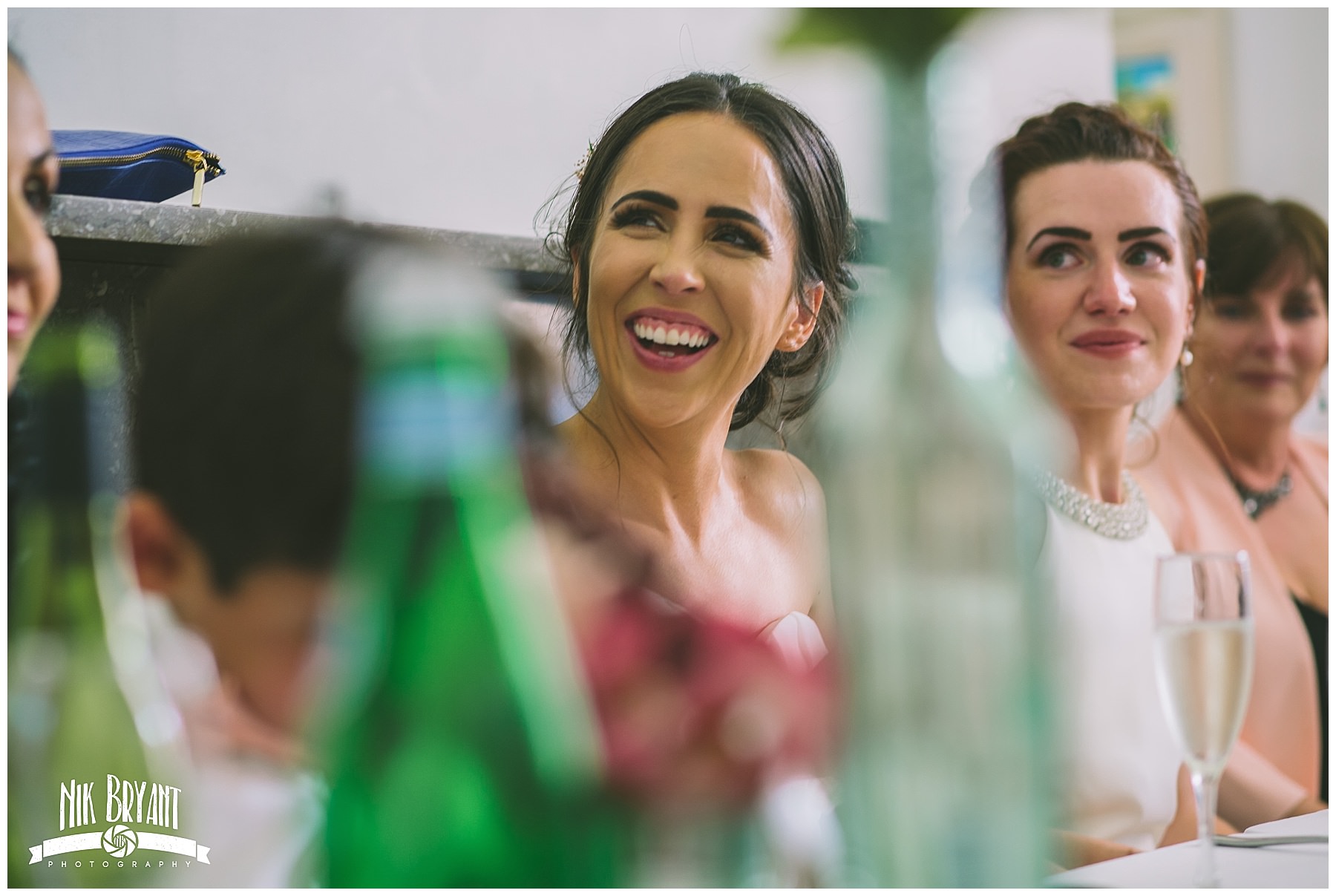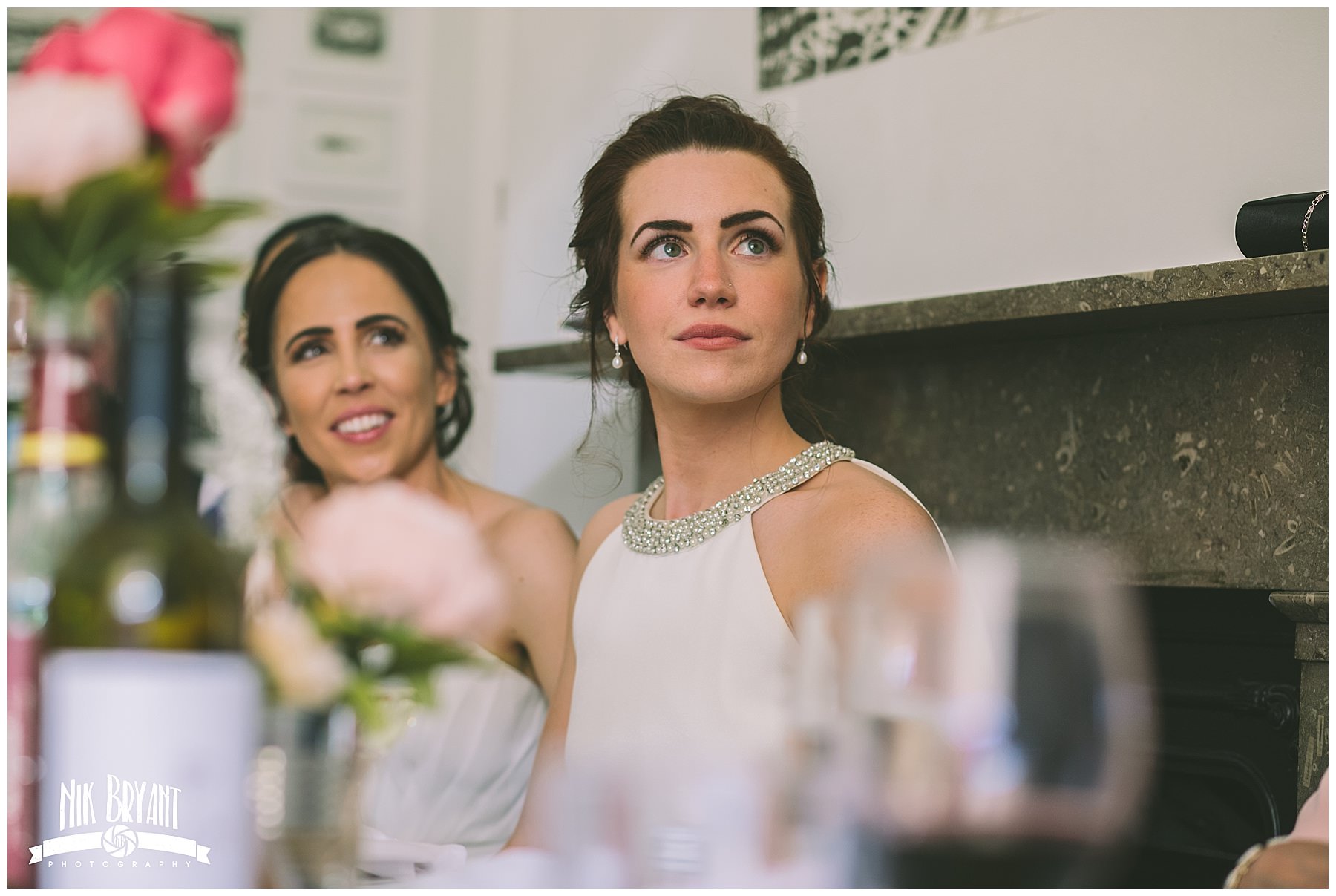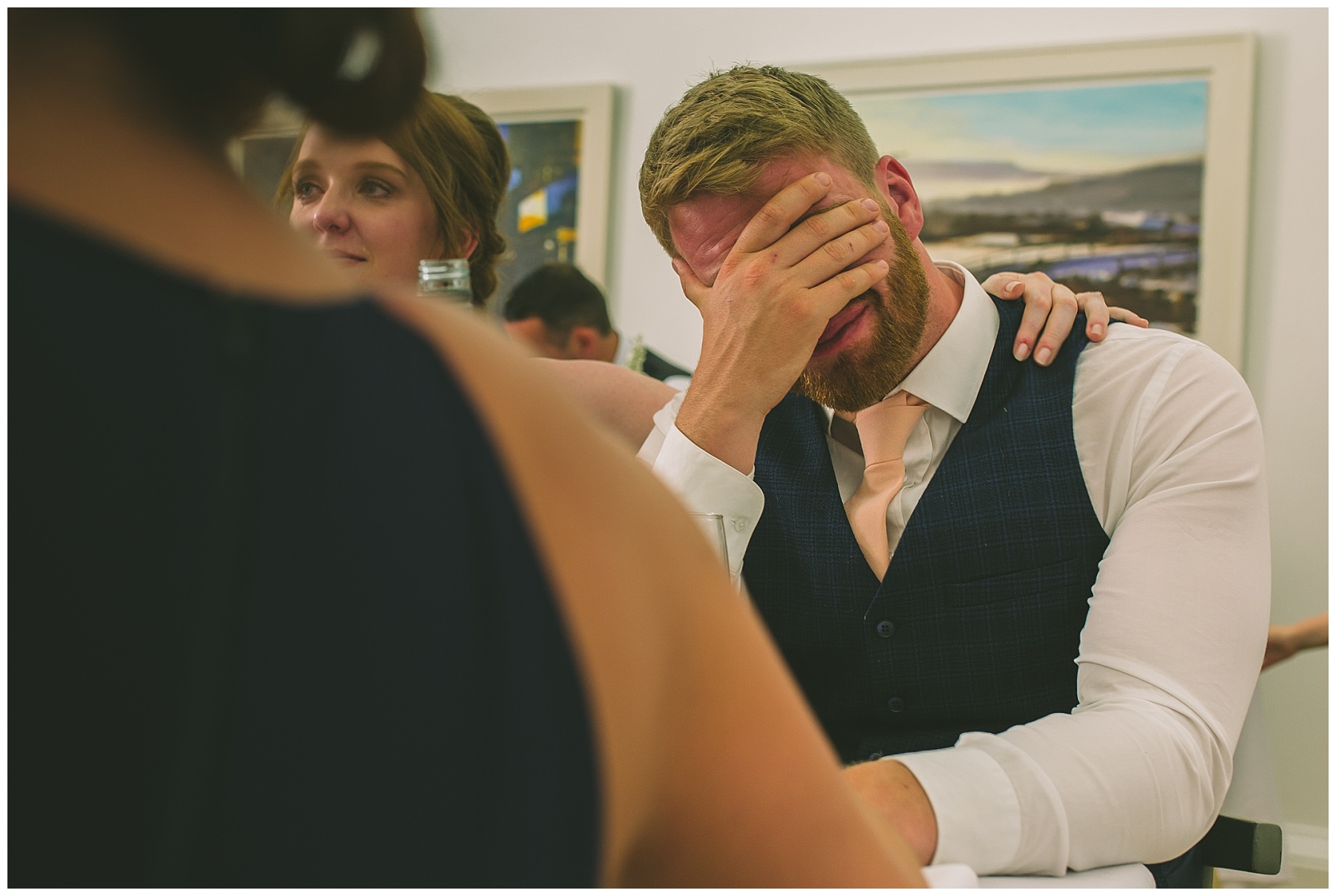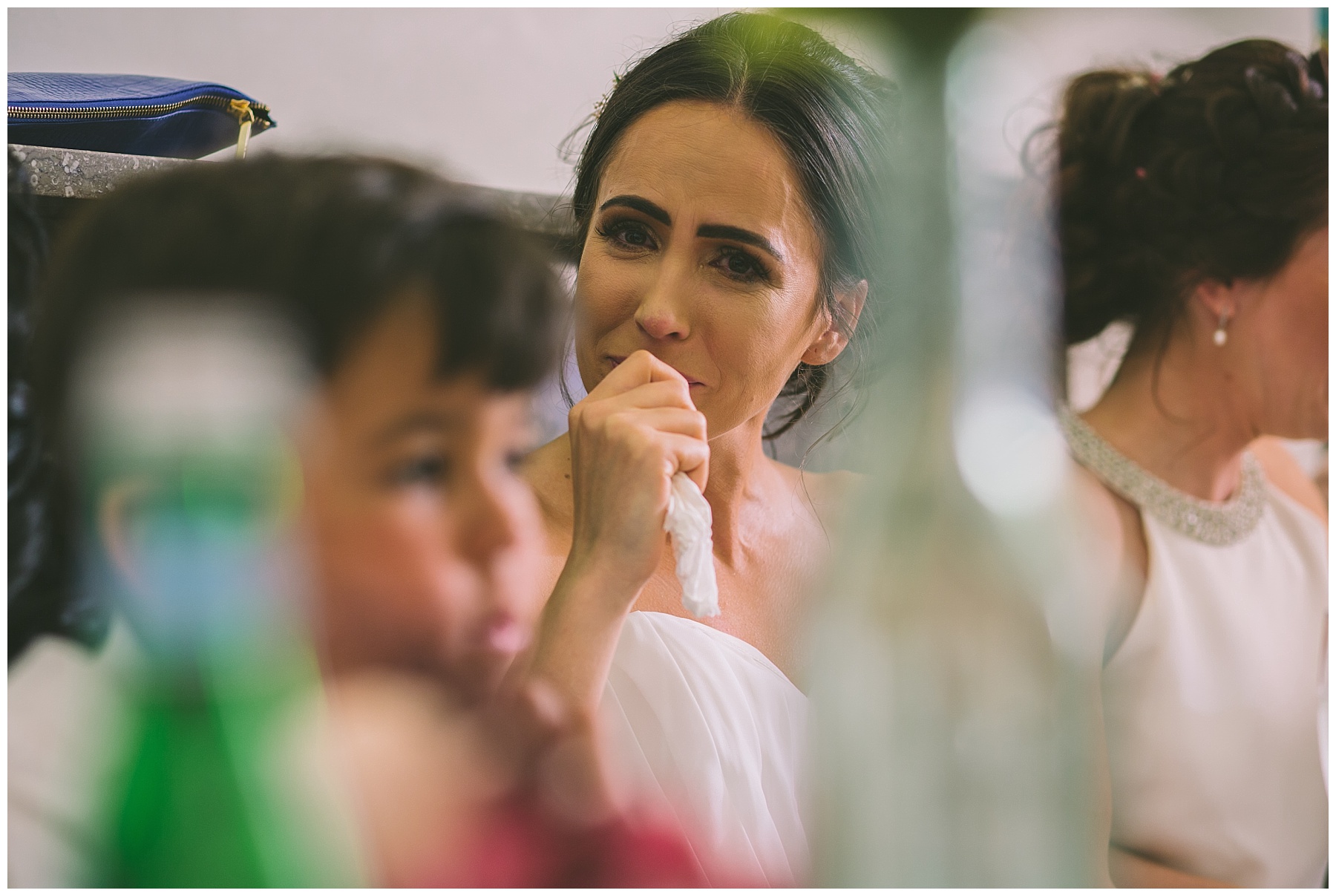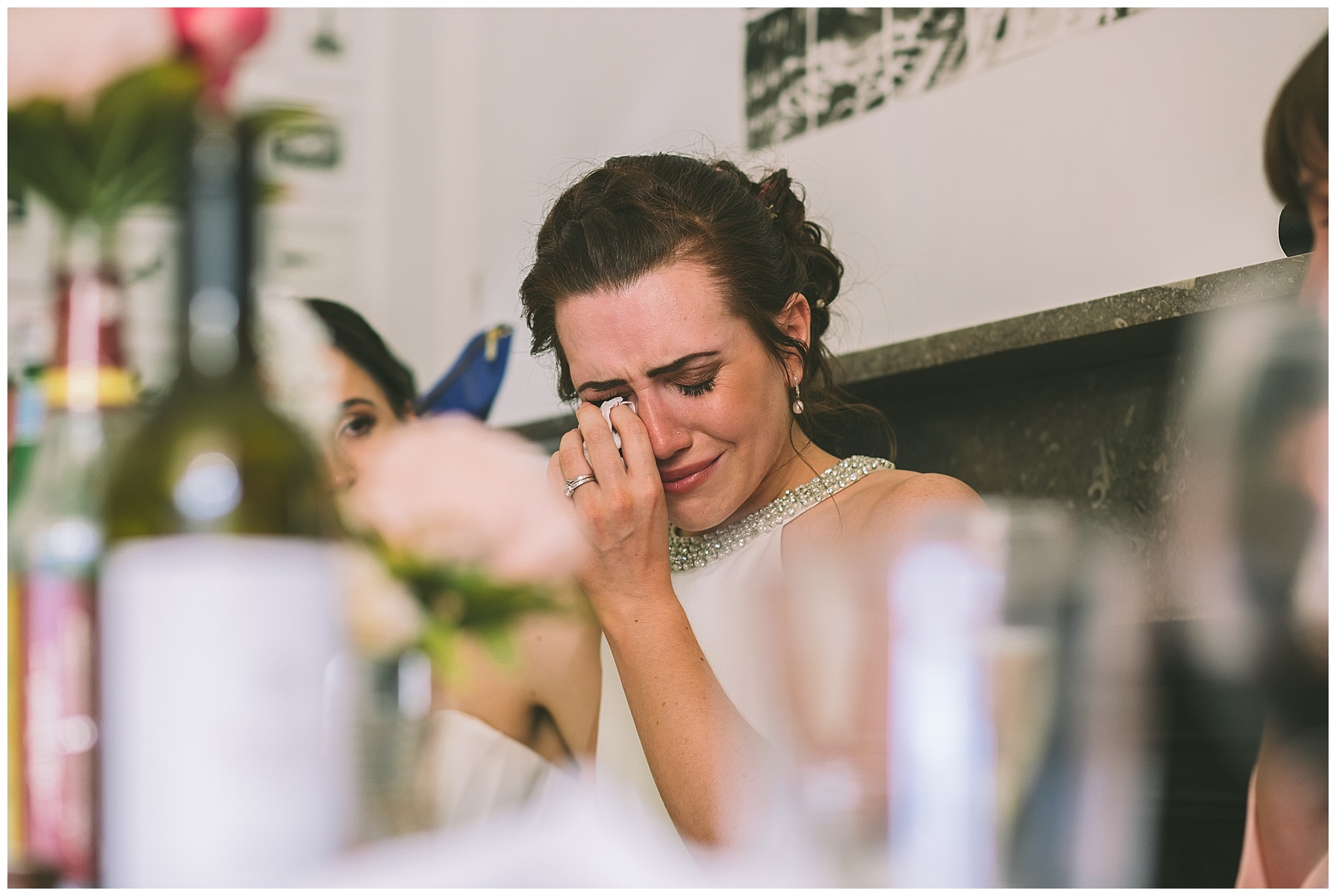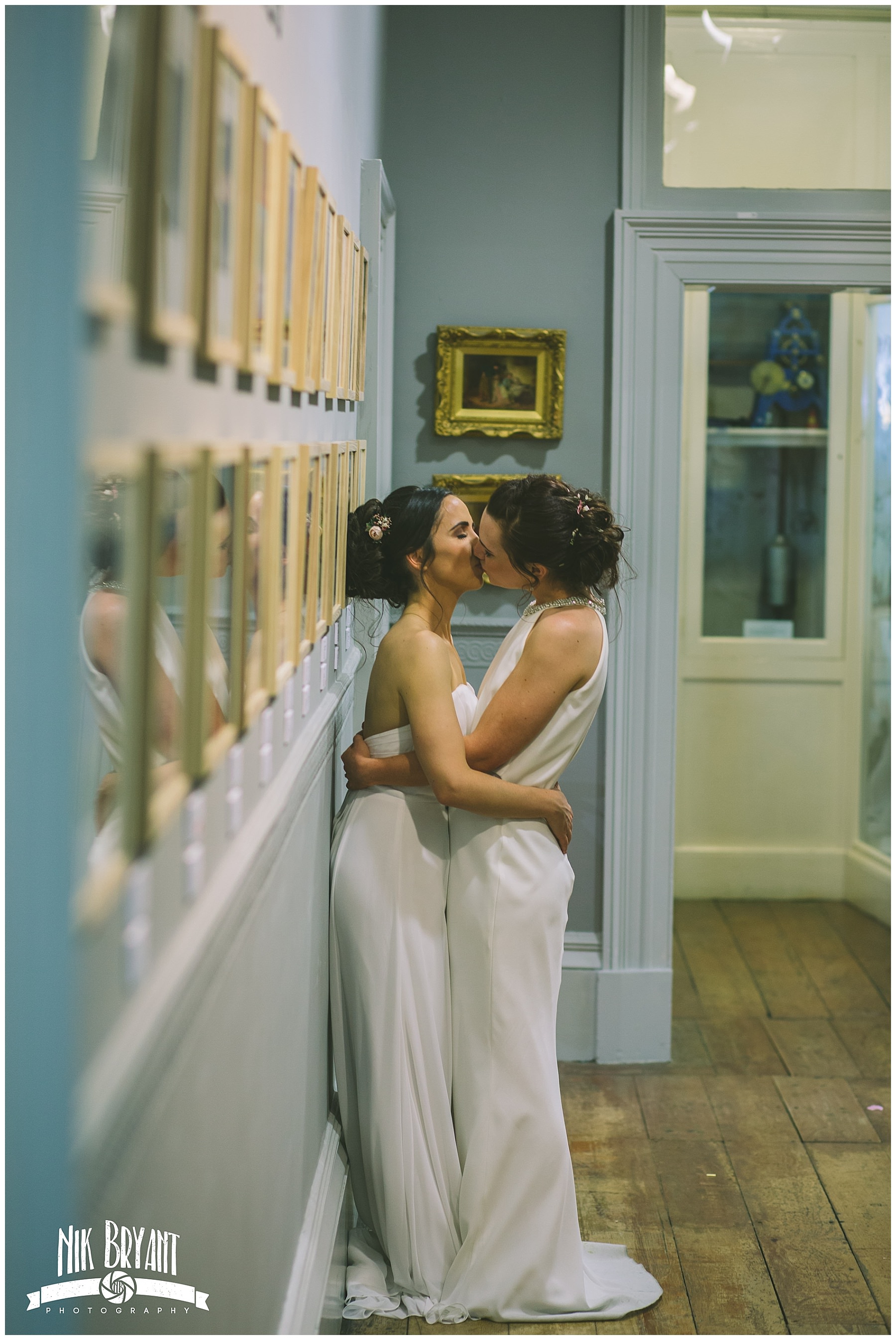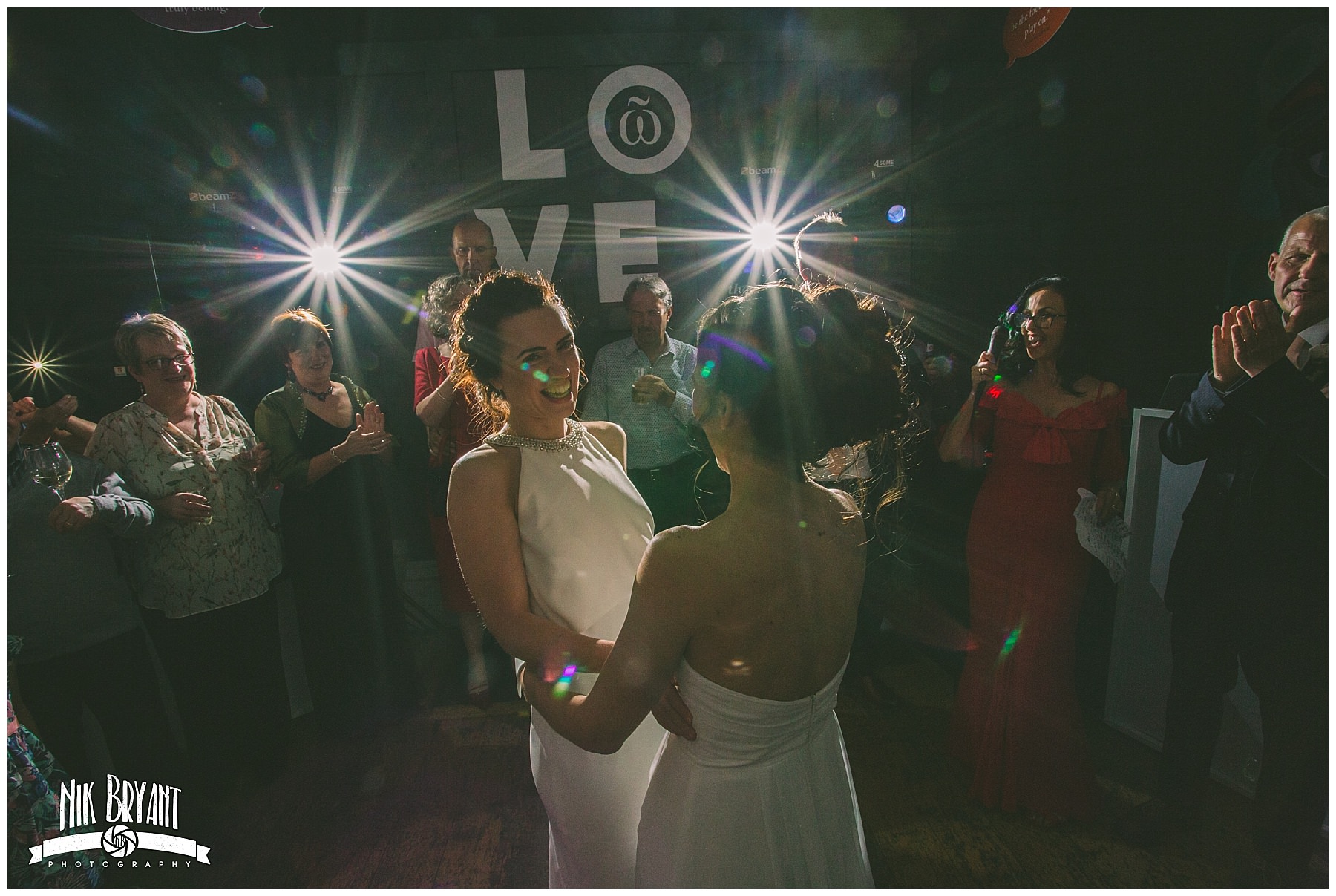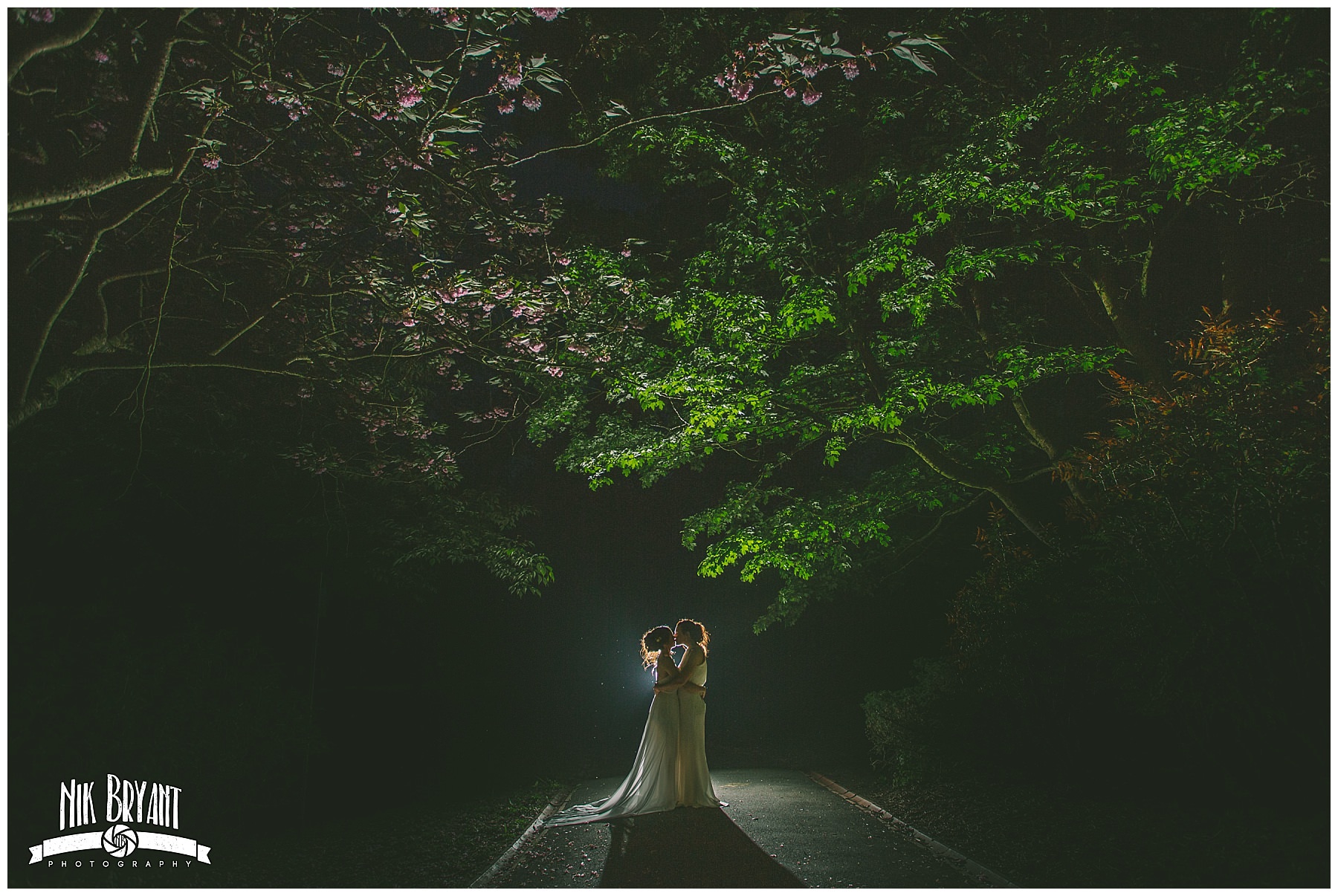 Thank You
Thank you so much to the team at The Whitaker for looking after Olivia and I on the day and for letting us have free reign around the venue for photos and letting us have a nosey into the exhibitions!
2018 Winter Weddings and 2019 & 2020 Bookings Now Being Taken
2018 is pretty much booked for summer but October, November and December have great availability for winter weddings and I have started taking bookings for 2019 and 2020. Thank you all for keeping me on this awesome path and if you haven't booked yet feel free to get in touch!