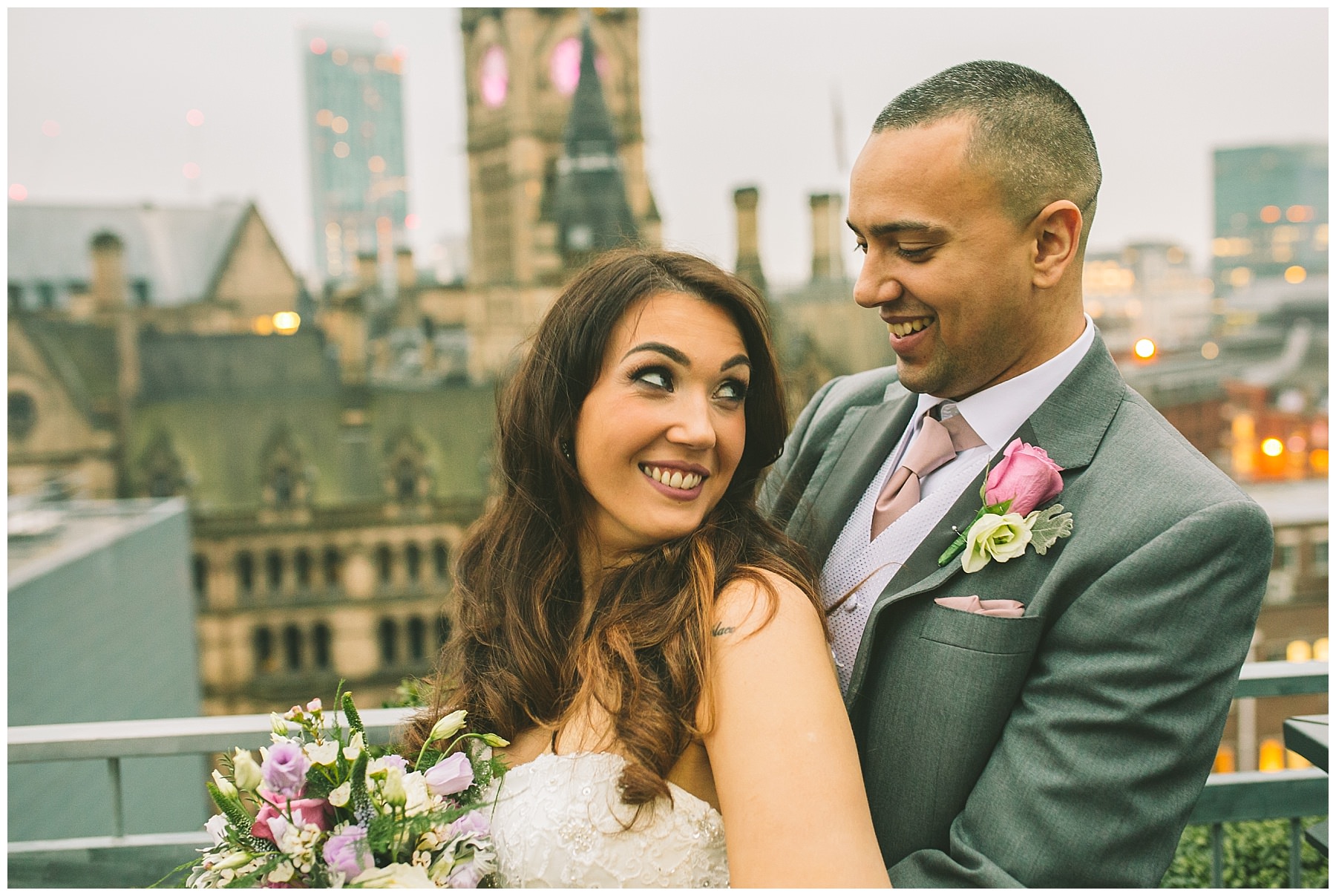 When I first met up with Lu and Chris and they told me their story I totally fell in love with these guys as a couple. They told me about the cool ideas for the wedding, the Game of Thrones theme and then the venue! It has long been on my list to photograph an awesome King Street Townhouse Wedding and then up pop Lu and Chris.
Bridal Prep at King Street Townhouse
When I arrived at King Street Town House the girls were getting ready in one of the hotels 40 rooms. With each room individually styled and decorated it really adds to the luxurious feel of this Italian renaissance building which was the previous home to the Manchester Salford Trustees Bank.
With the girls popping champagne and Kerrang! on the TV it really set the bar and the tone for the day!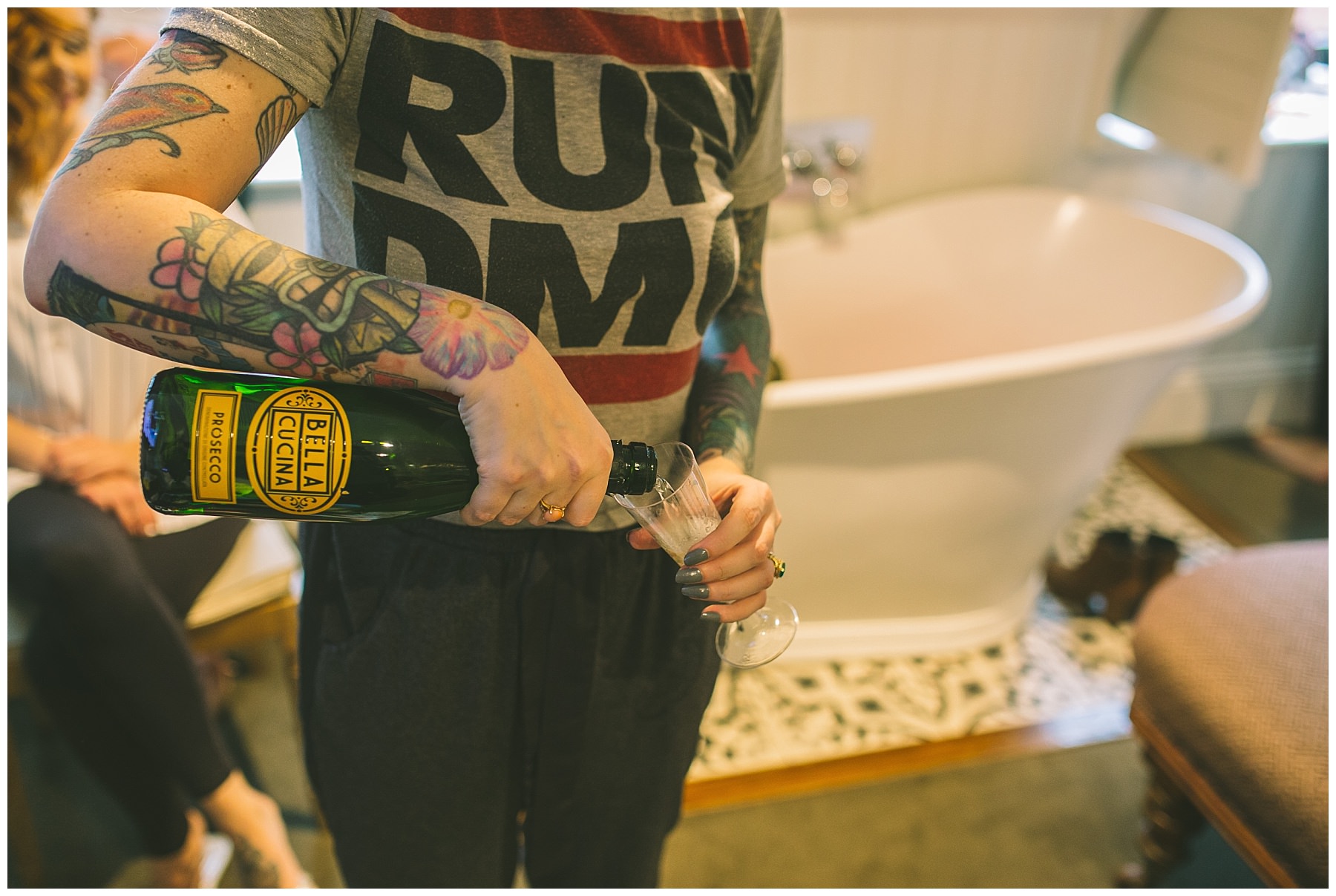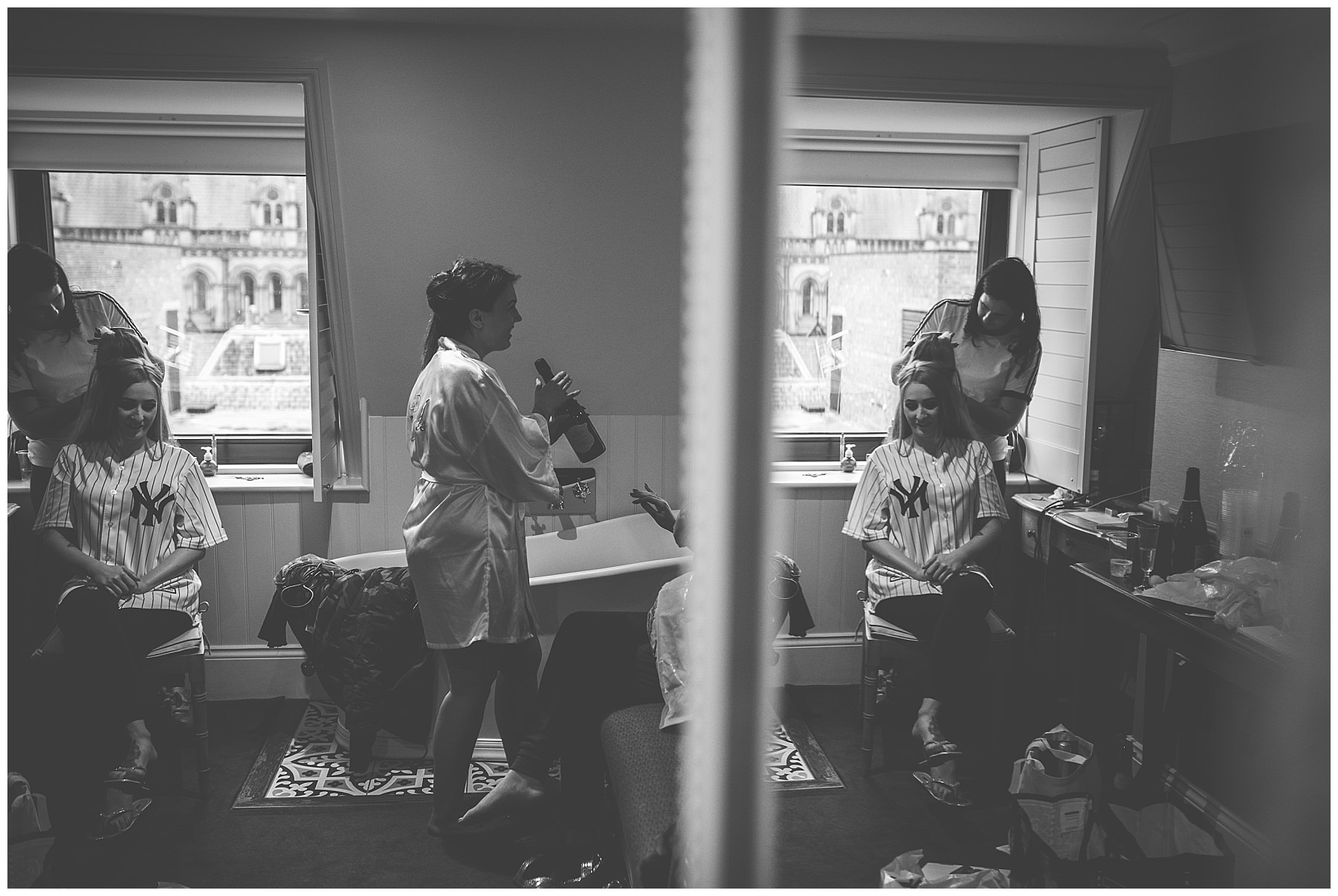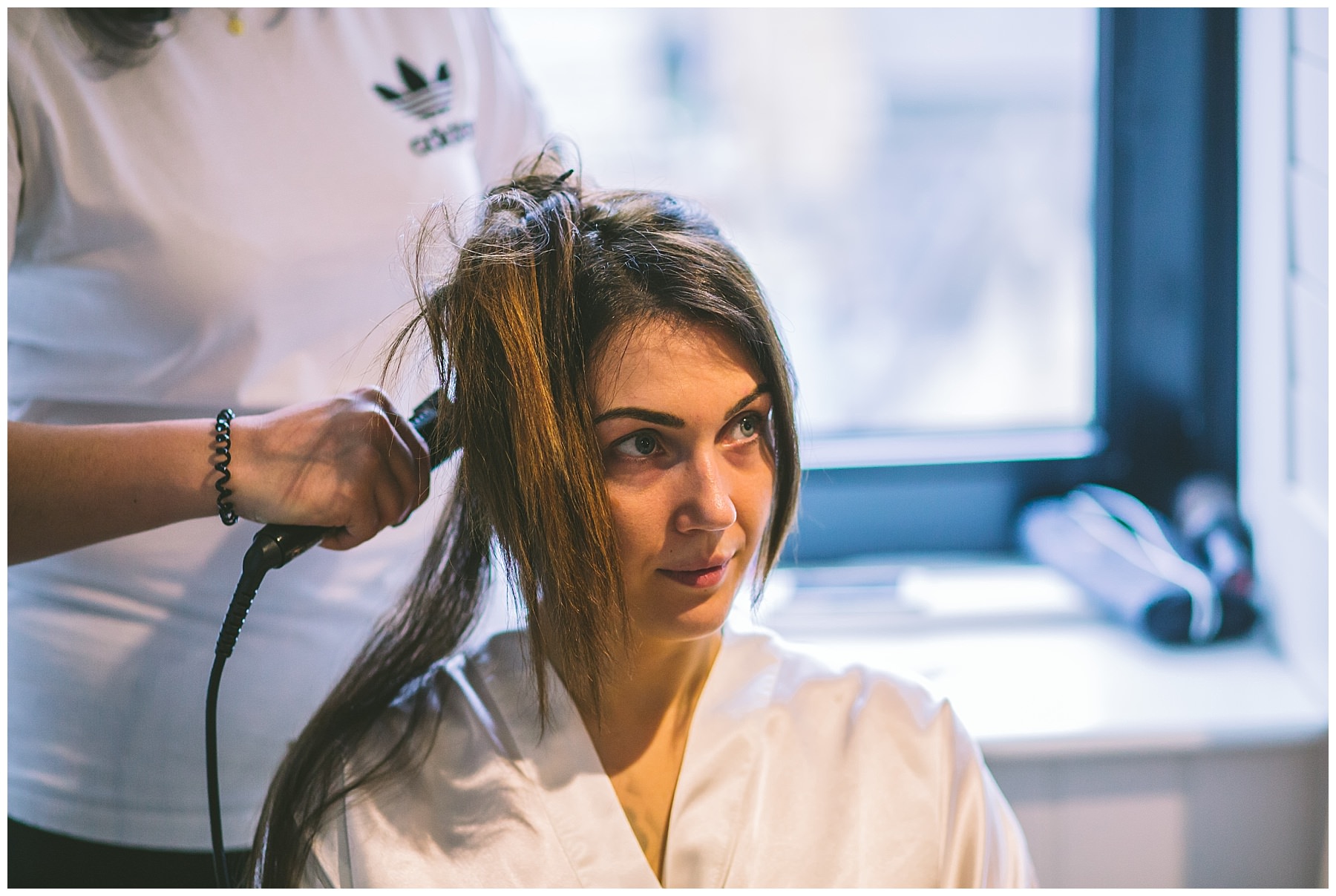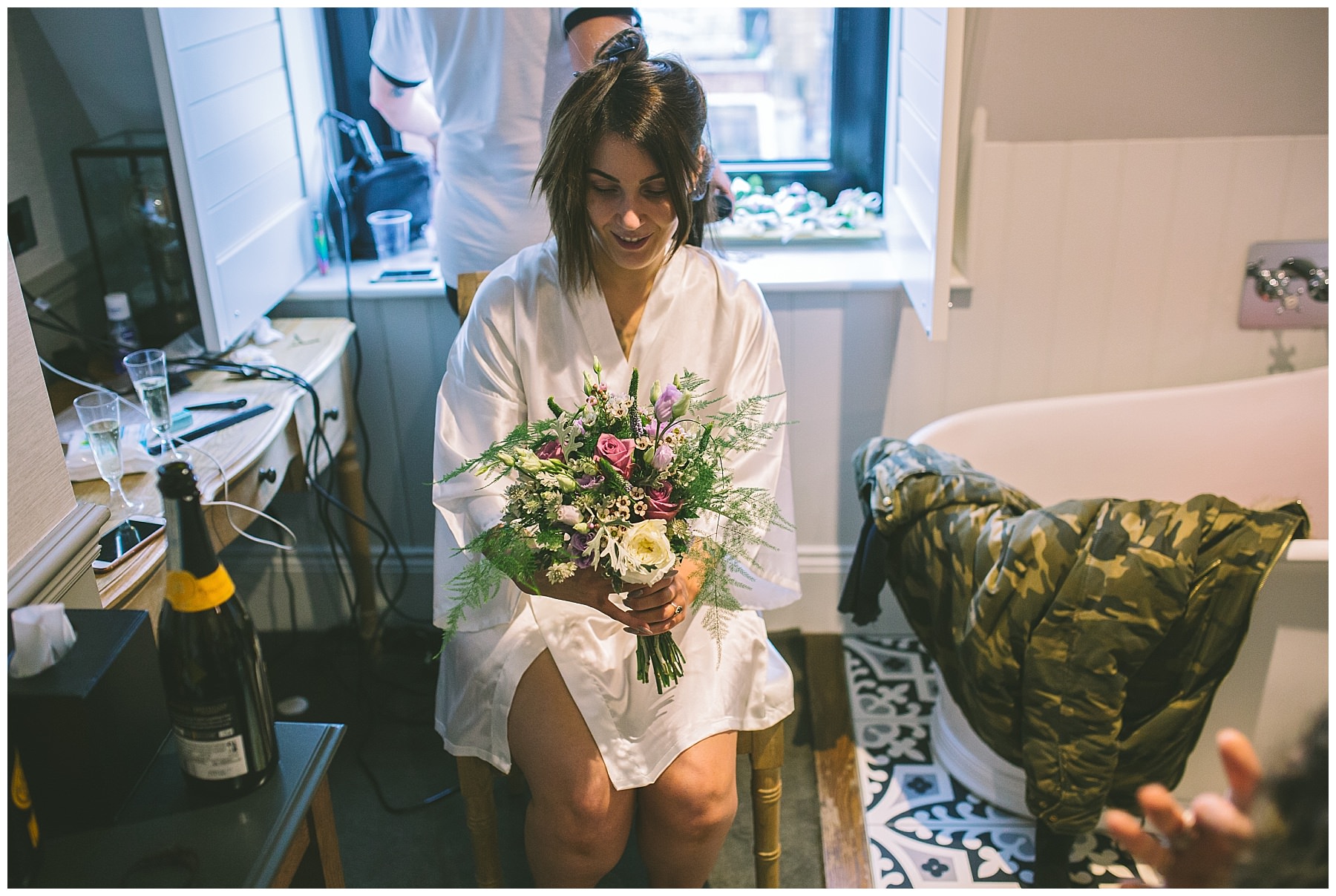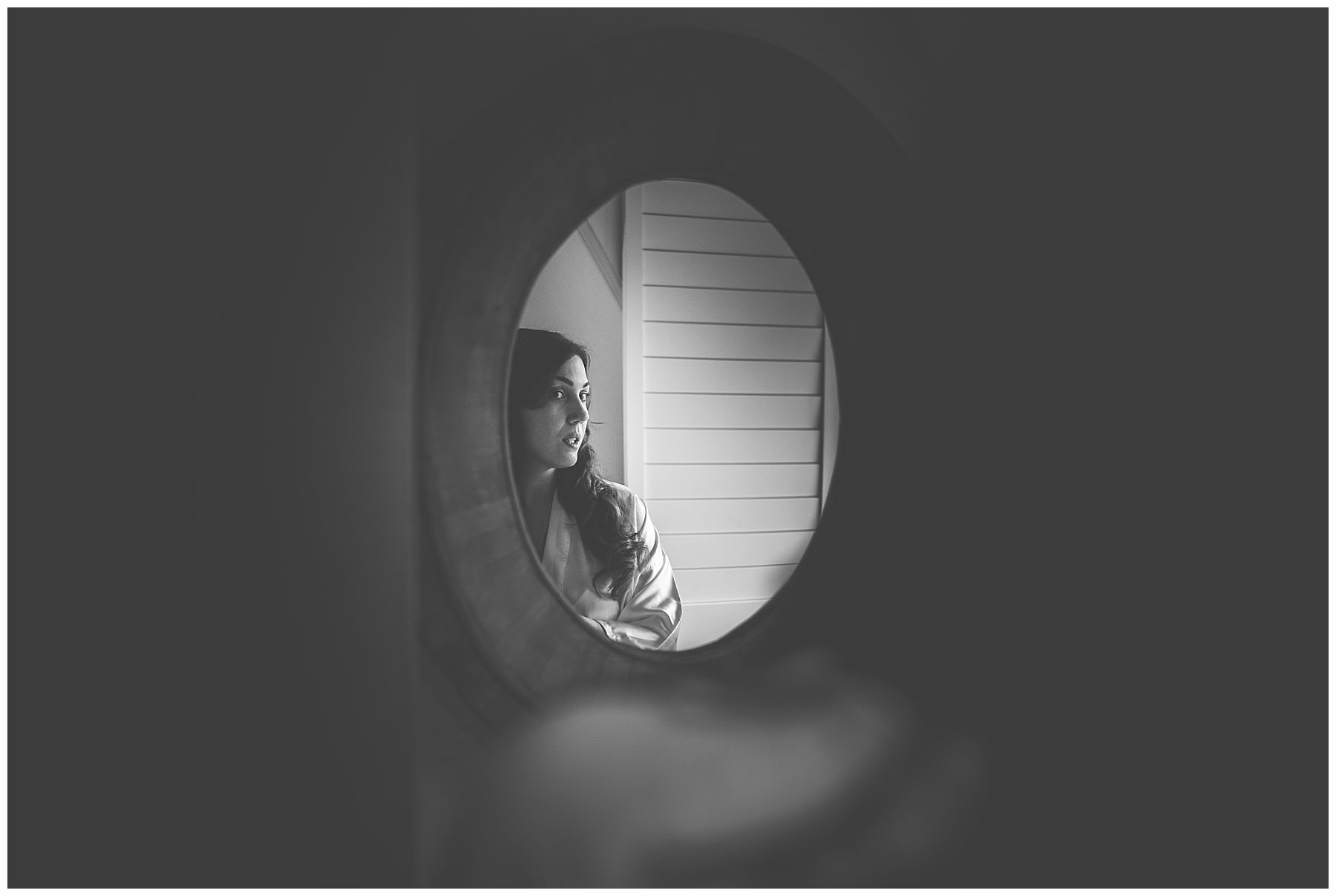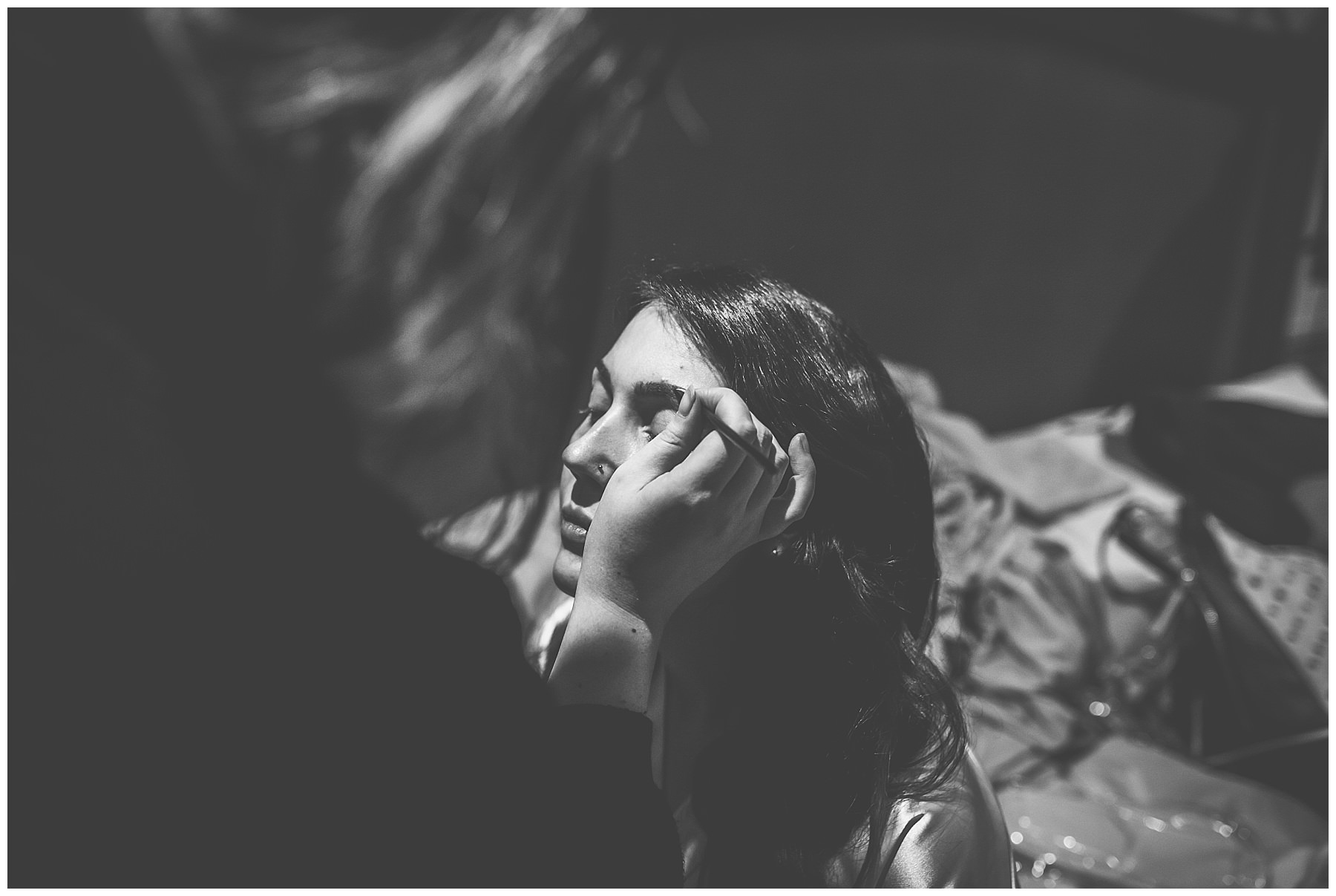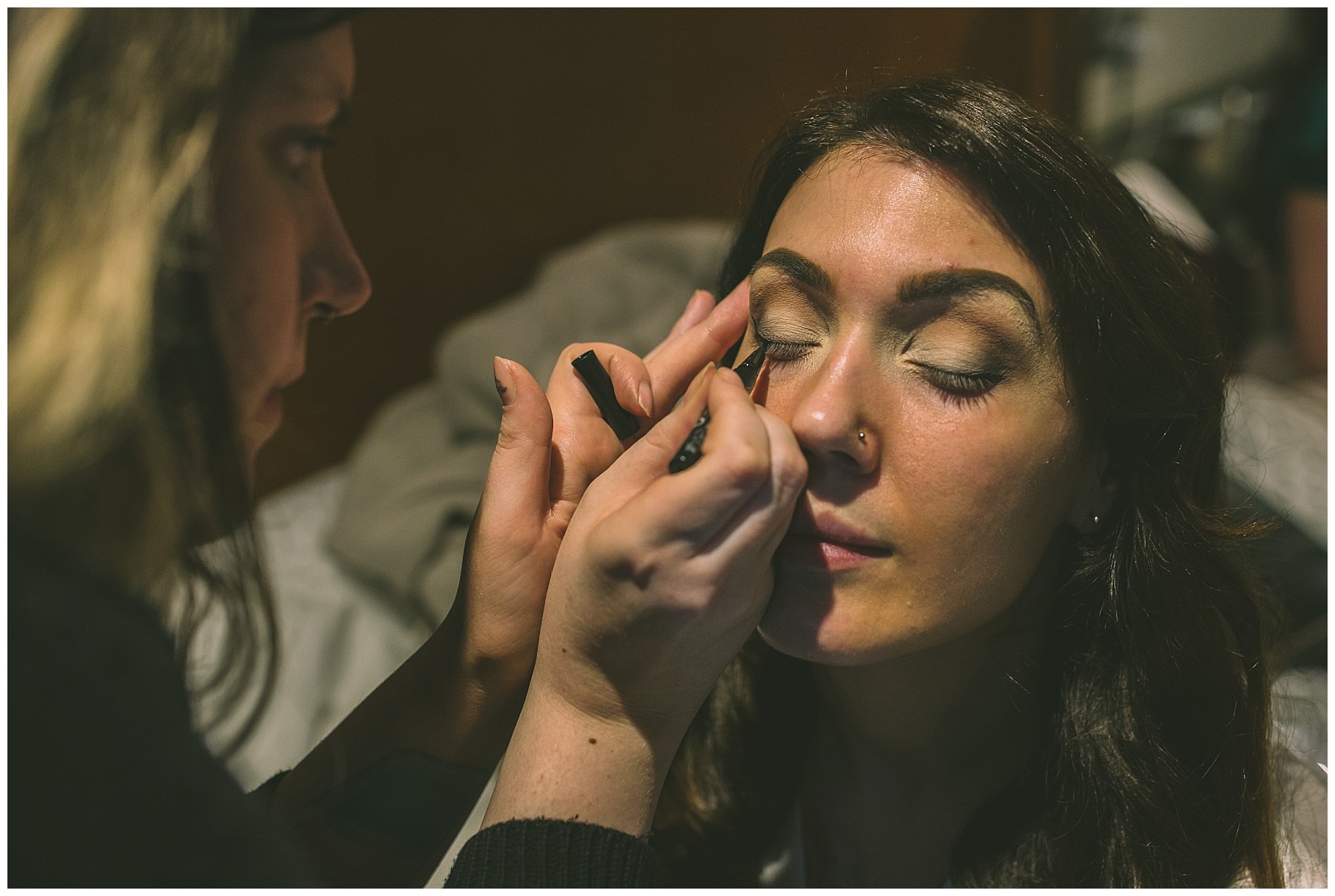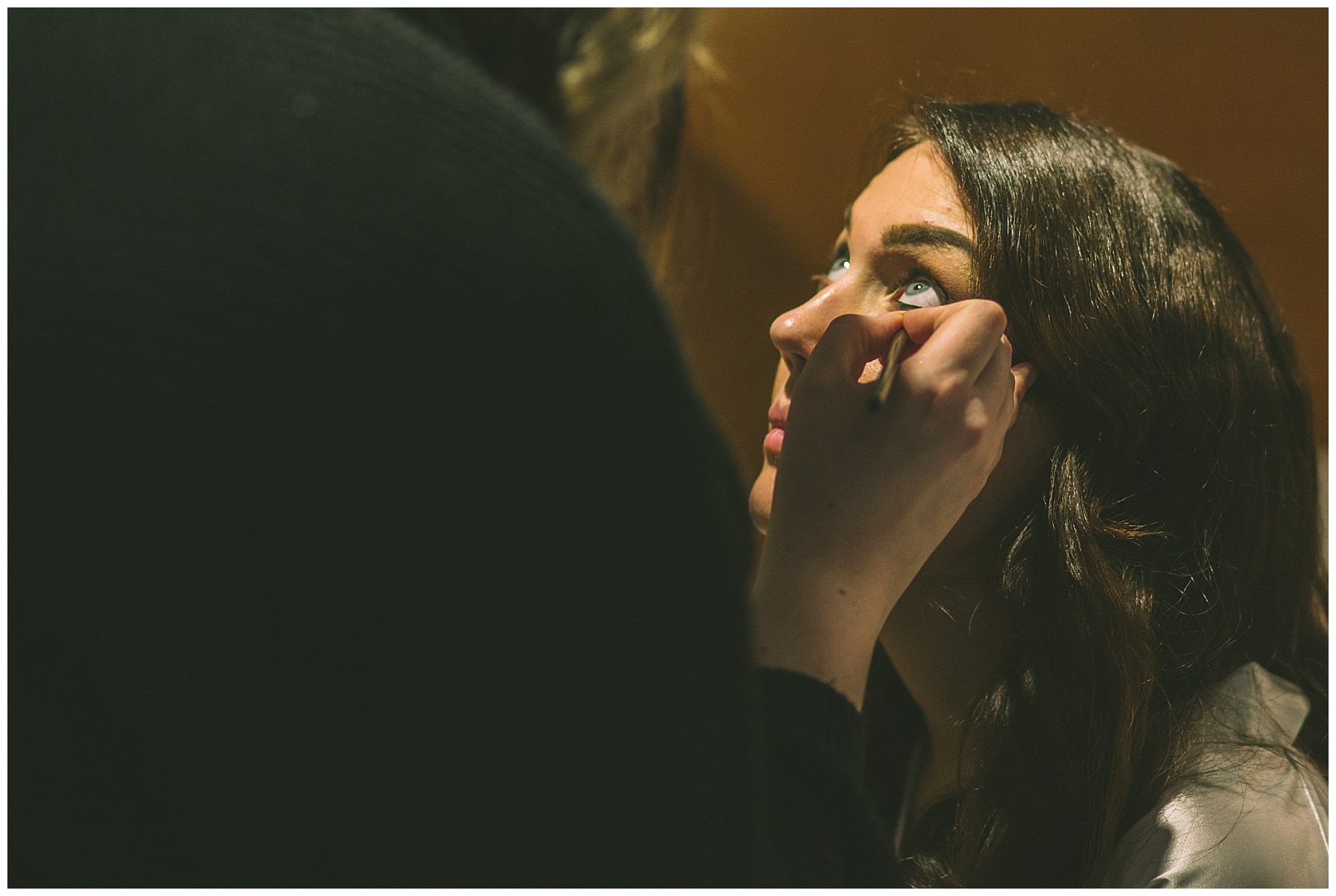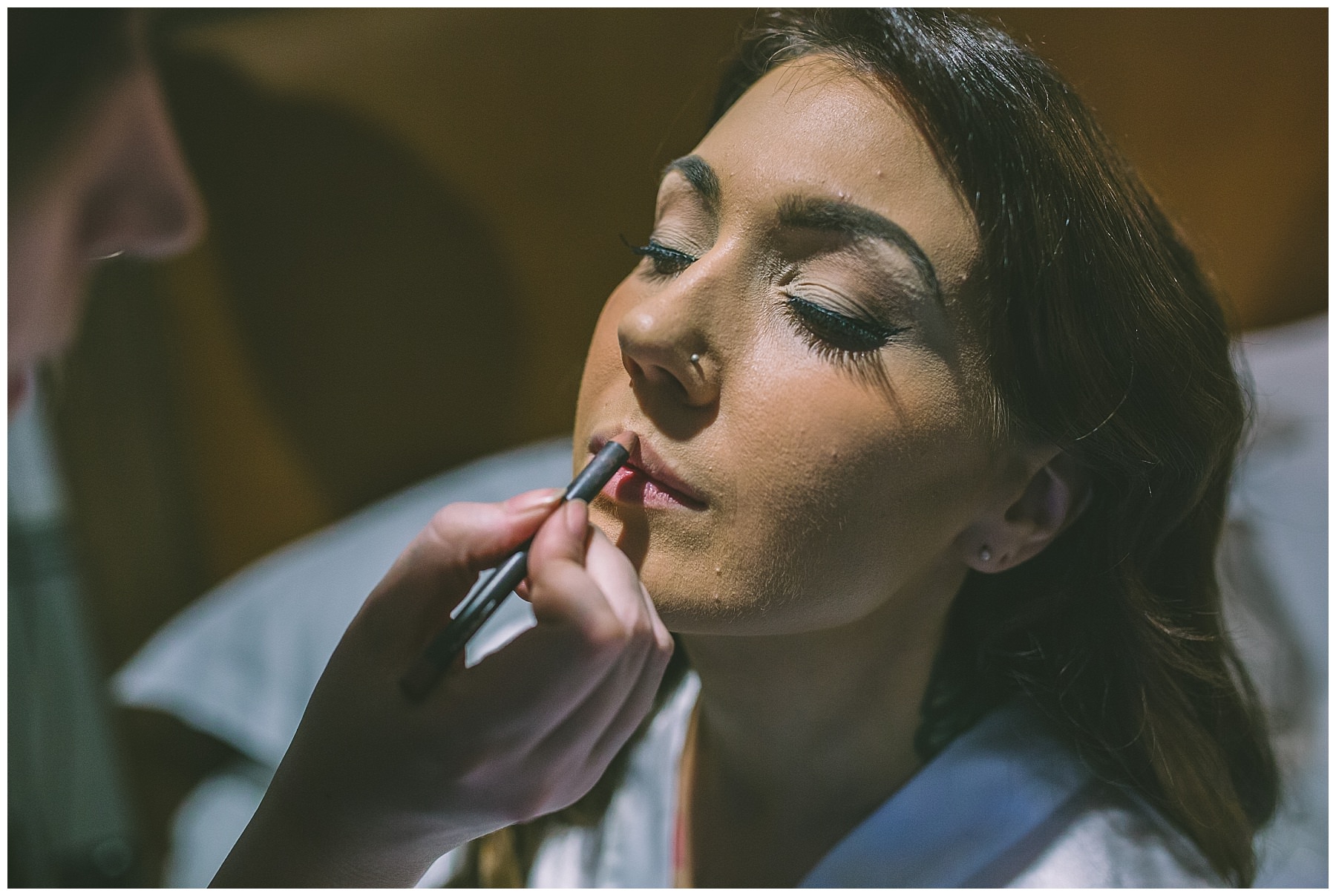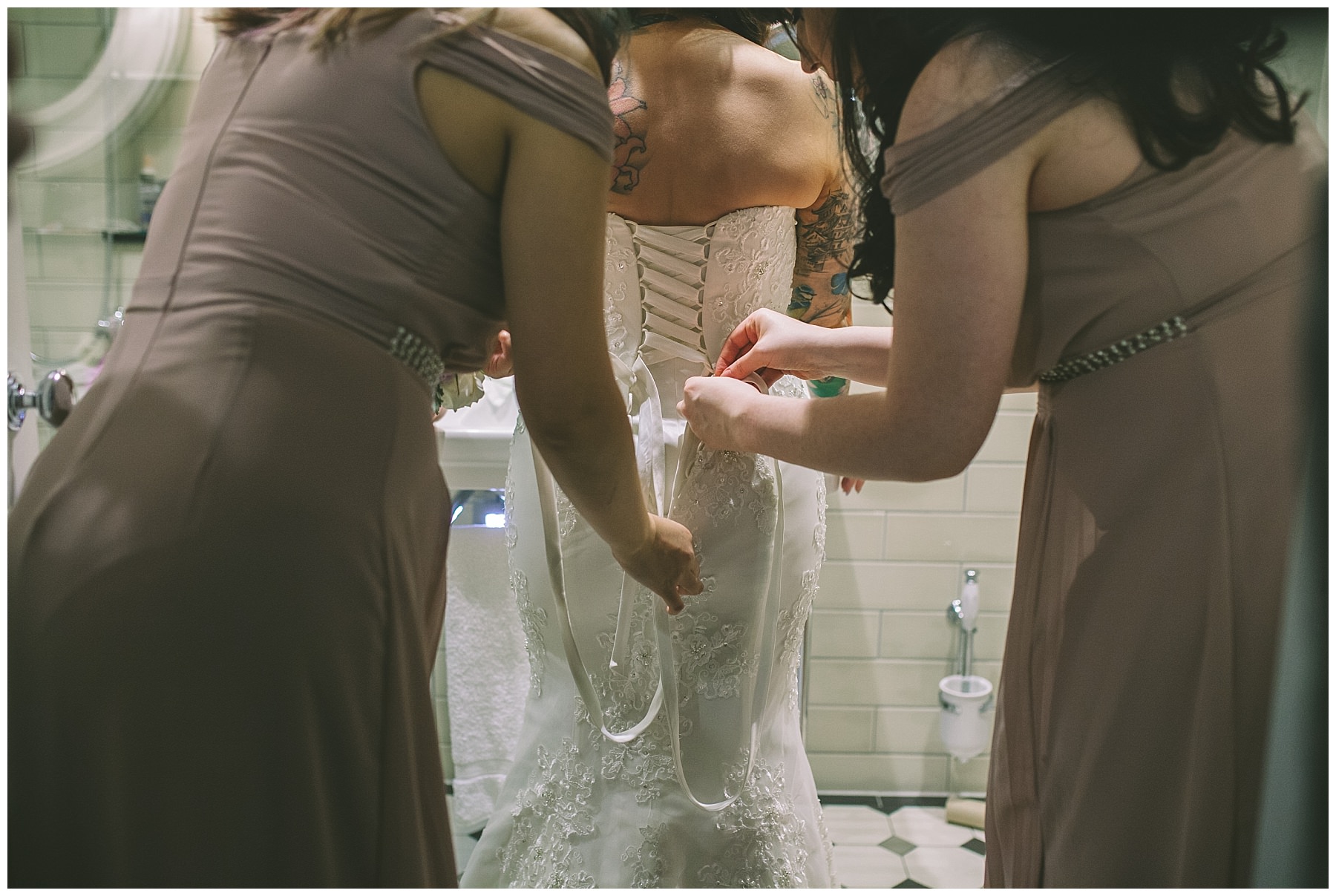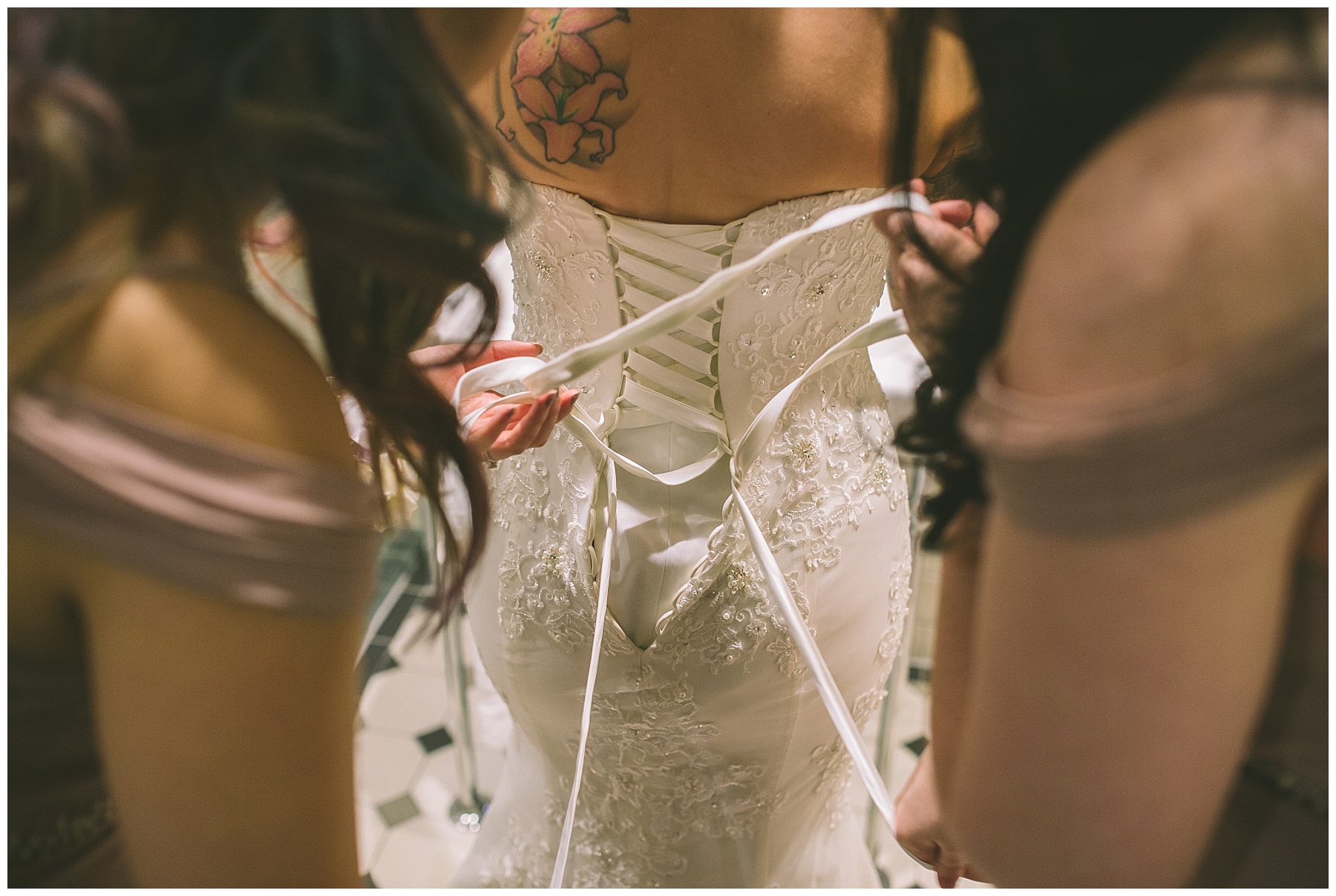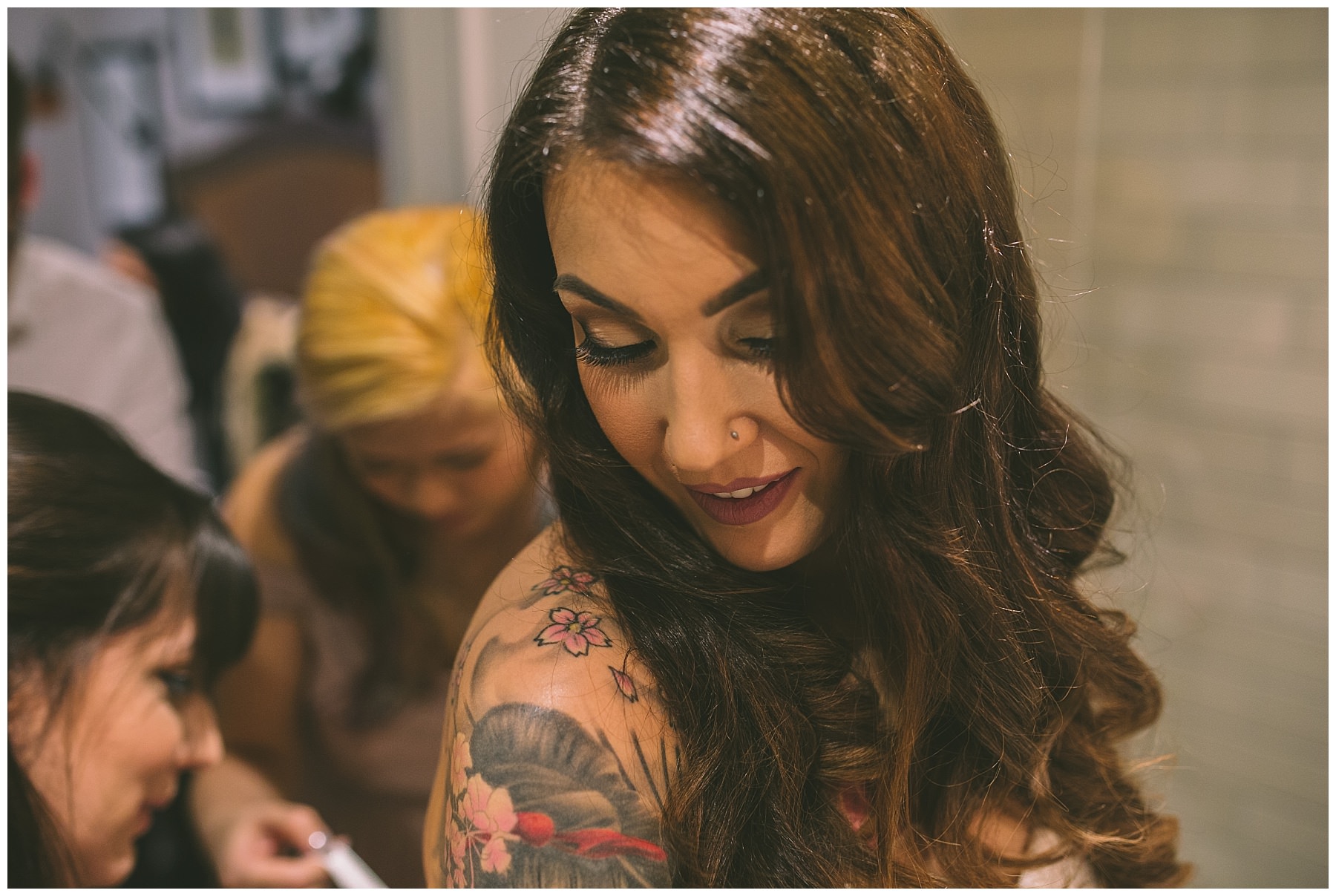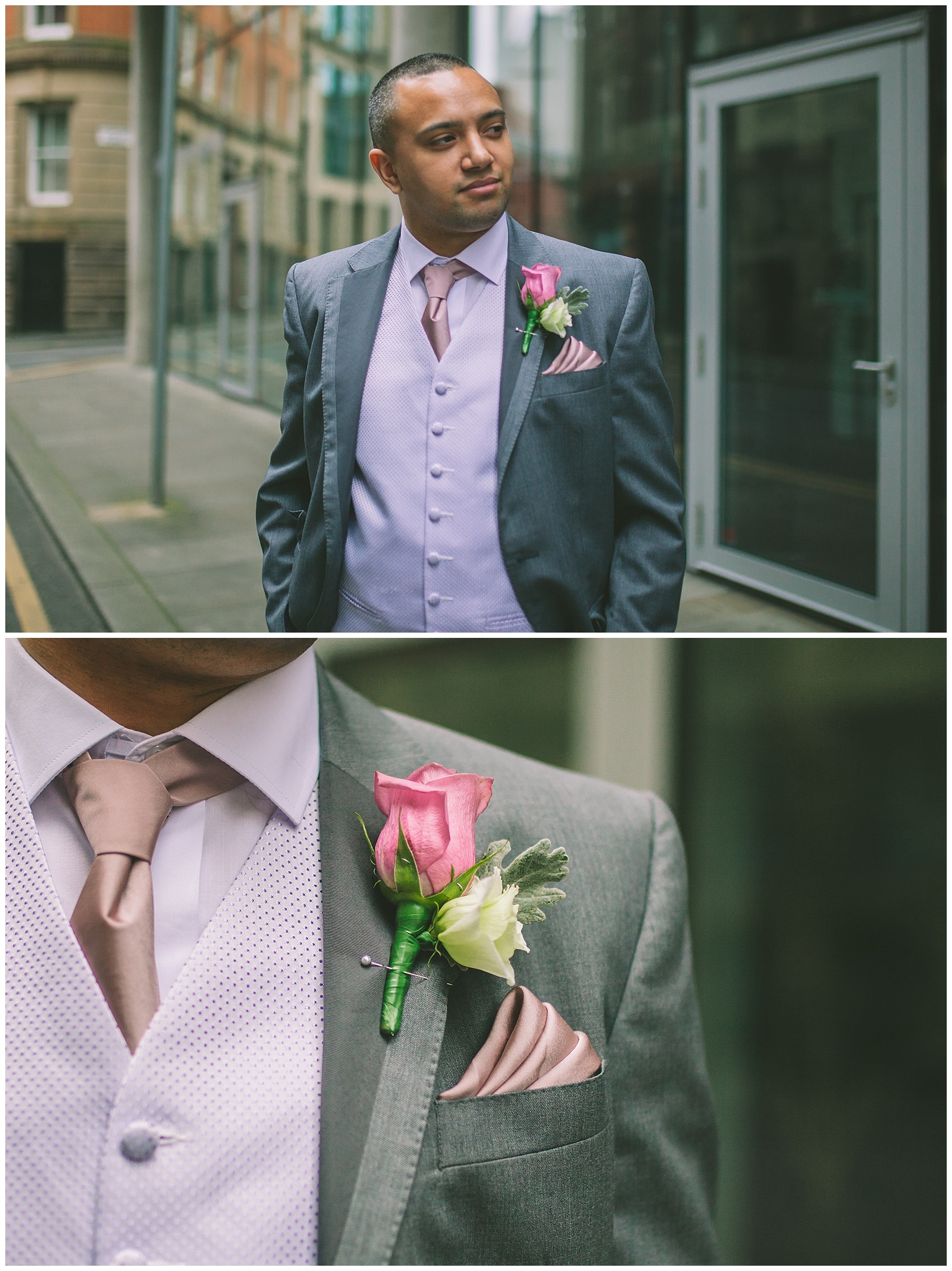 King Street Town House Wedding Ceremony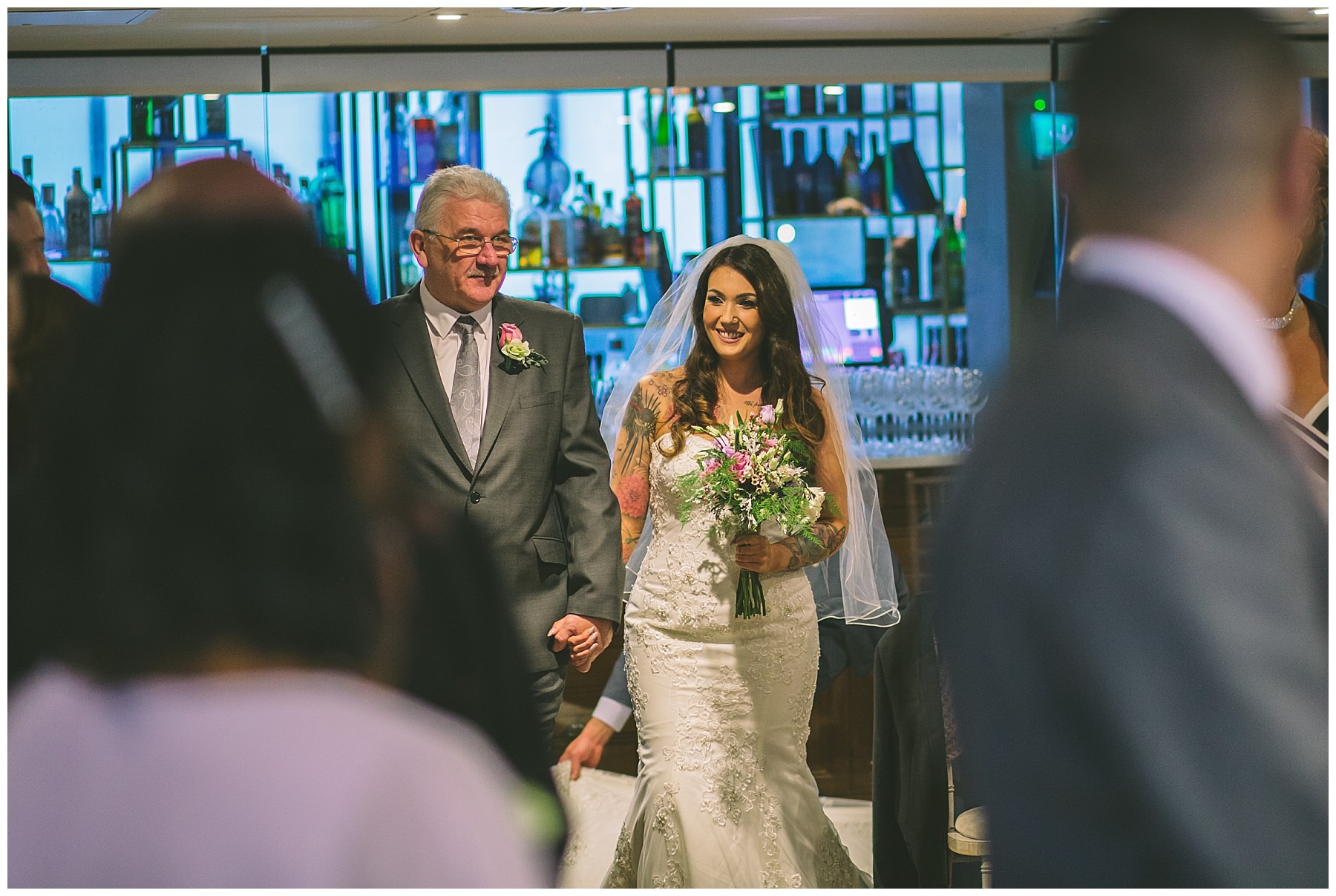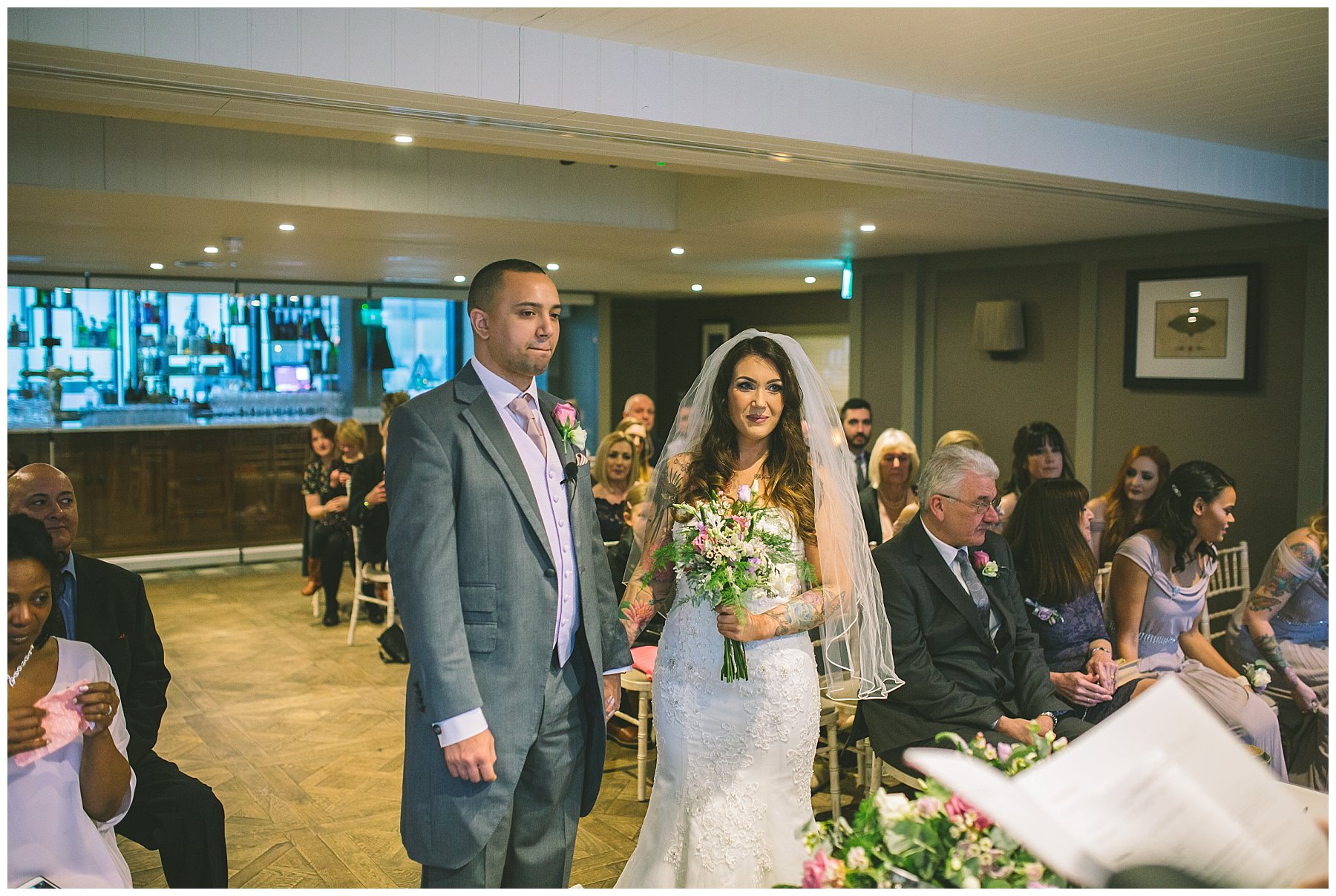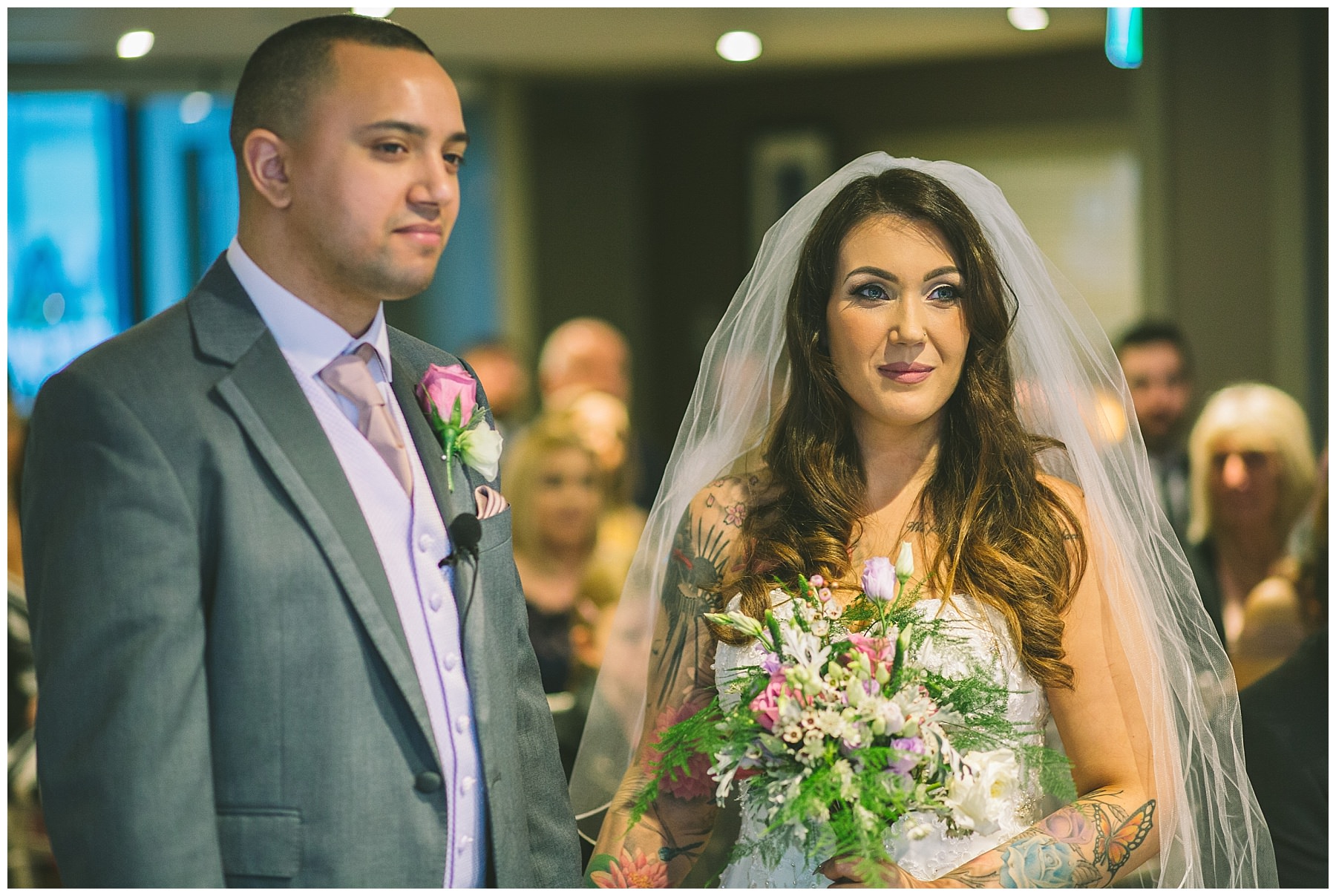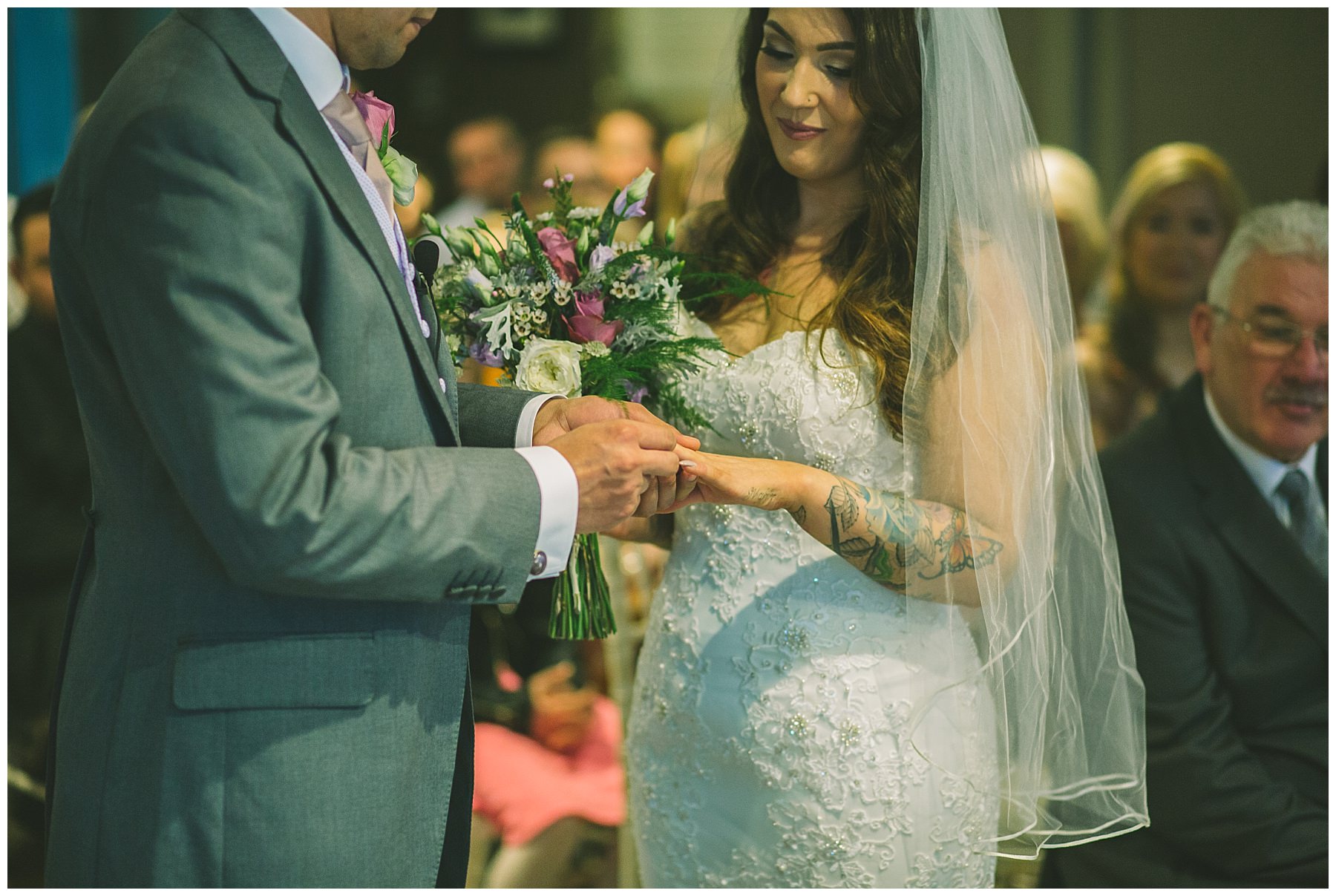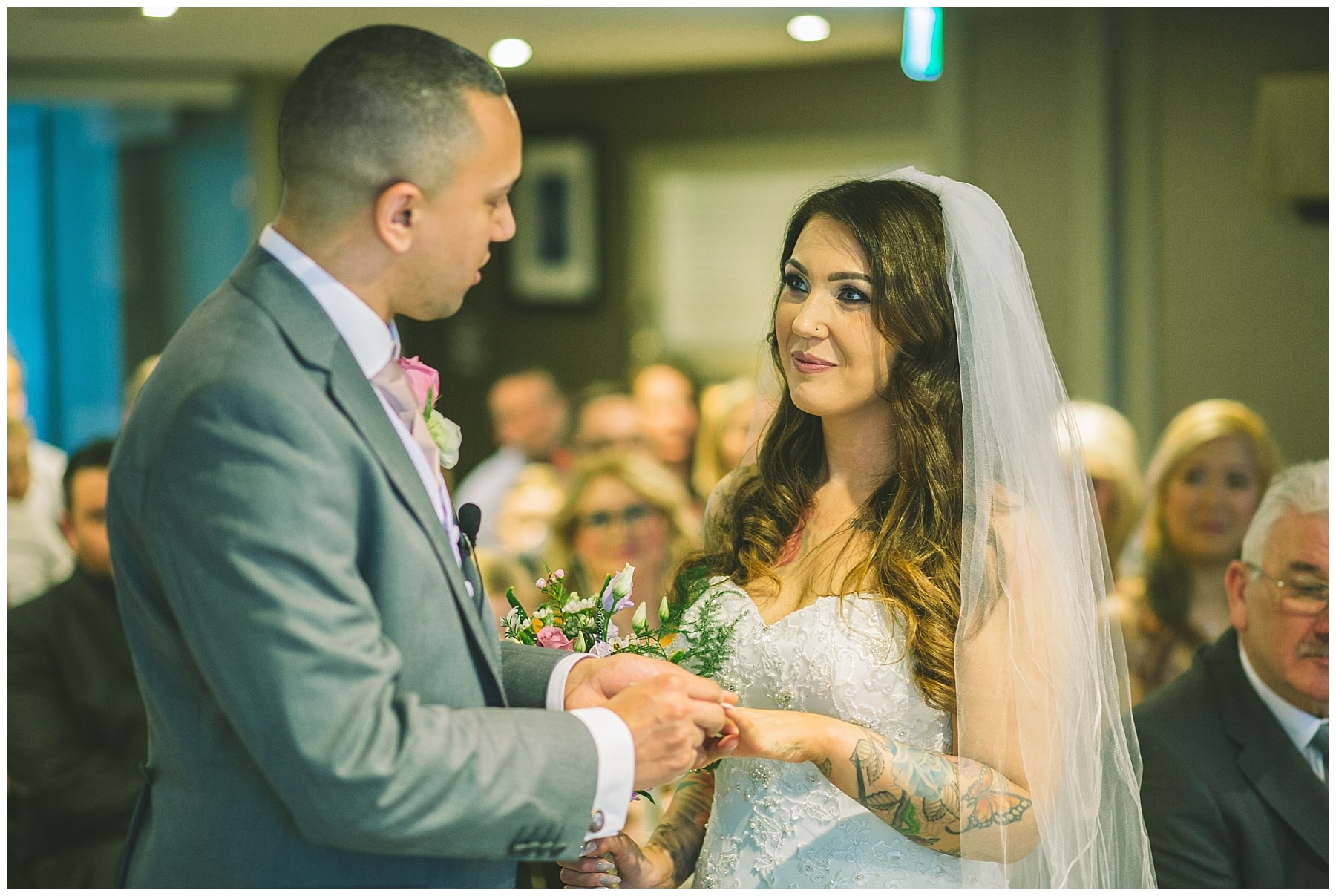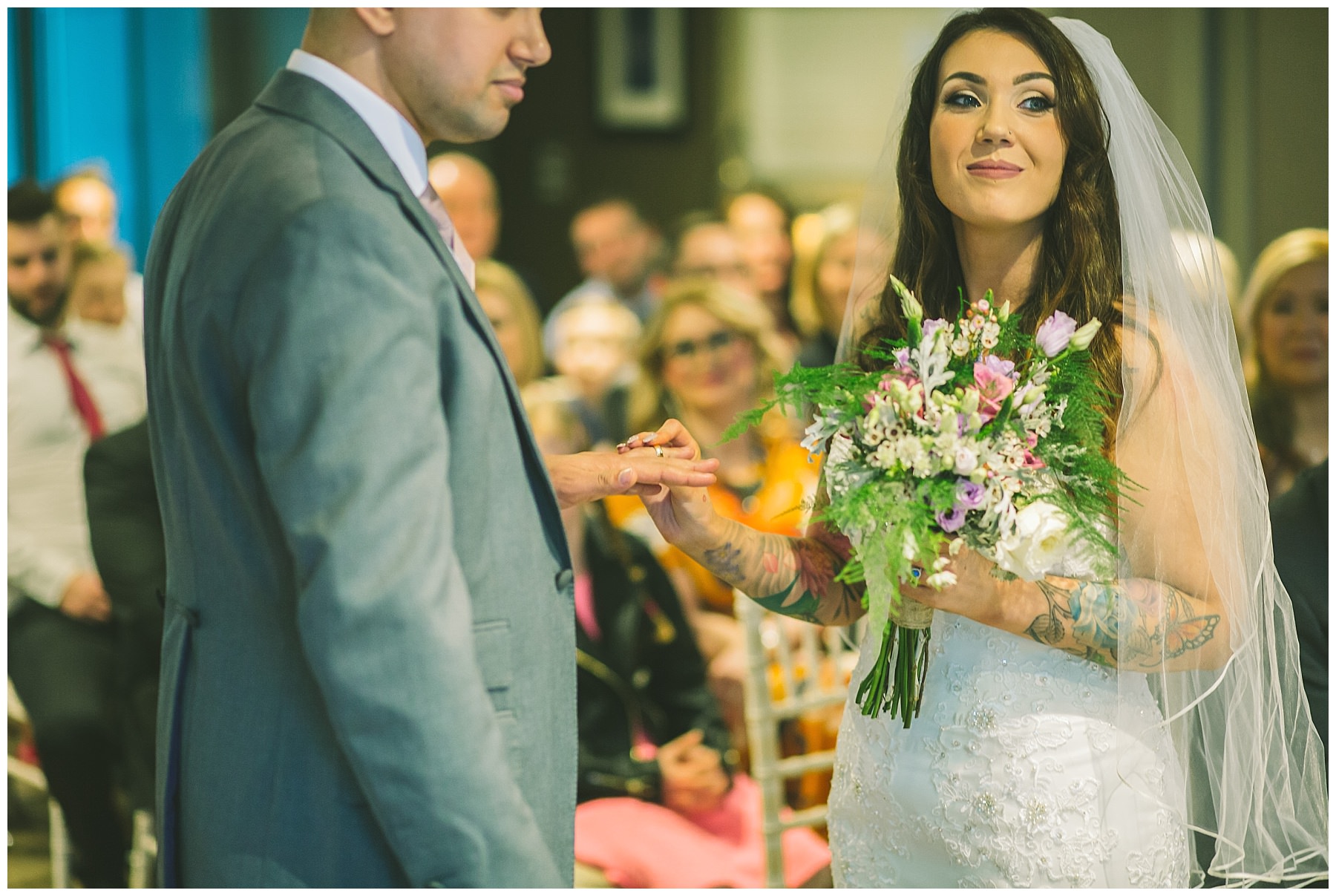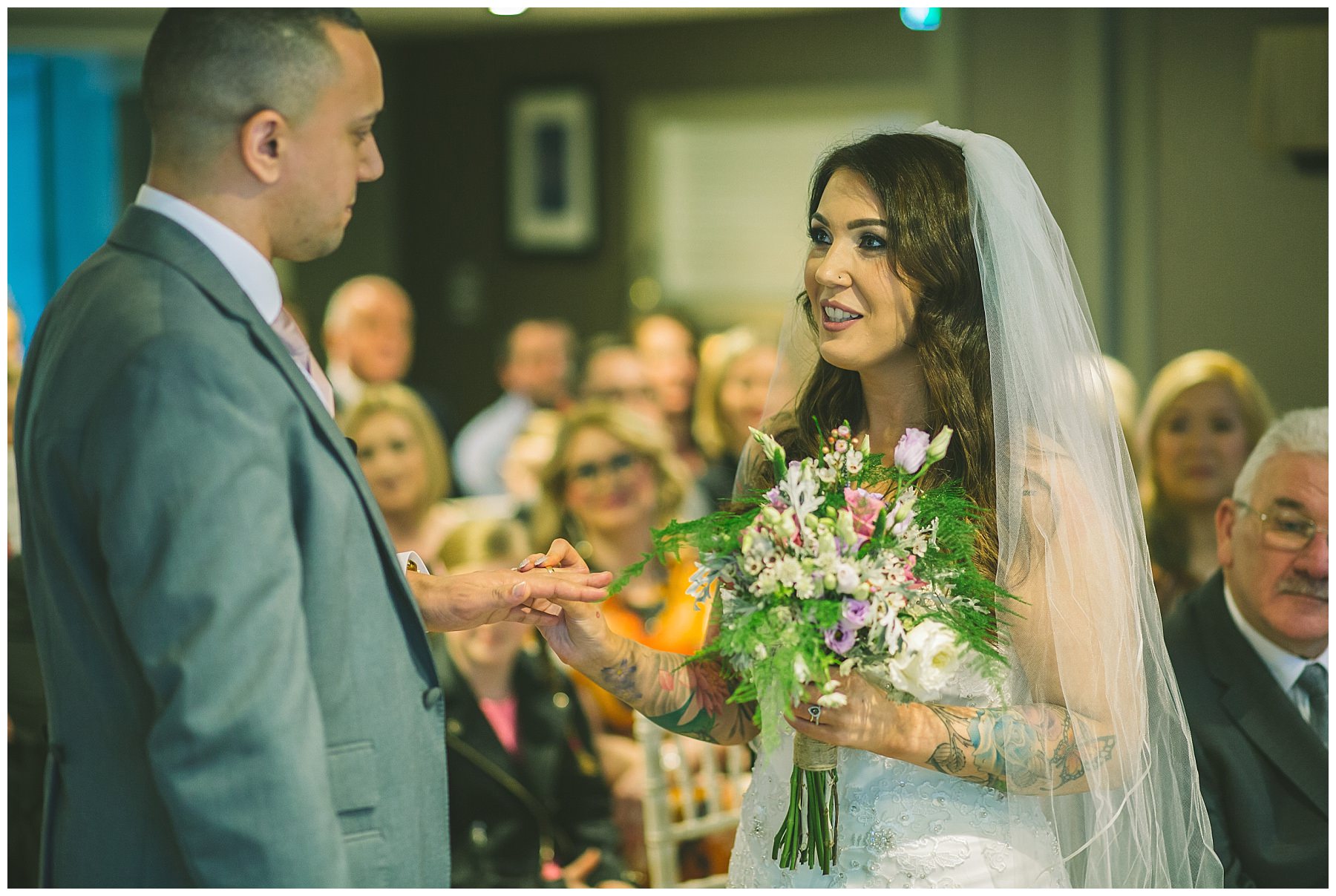 Chris and Lu chose the stunning 6th floor lounge and south terrace for their wedding ceremony. This stunning room with terrace overlooking Manchester is the absolute perfect setting for any city centre wedding of up to 100 guests. Alternatively for smaller weddings King street townhouse boasts two other small hubs with wooden flooring and traditional wall panelling are perfect for smaller ceremonies.
Game Of Thrones Wedding Styling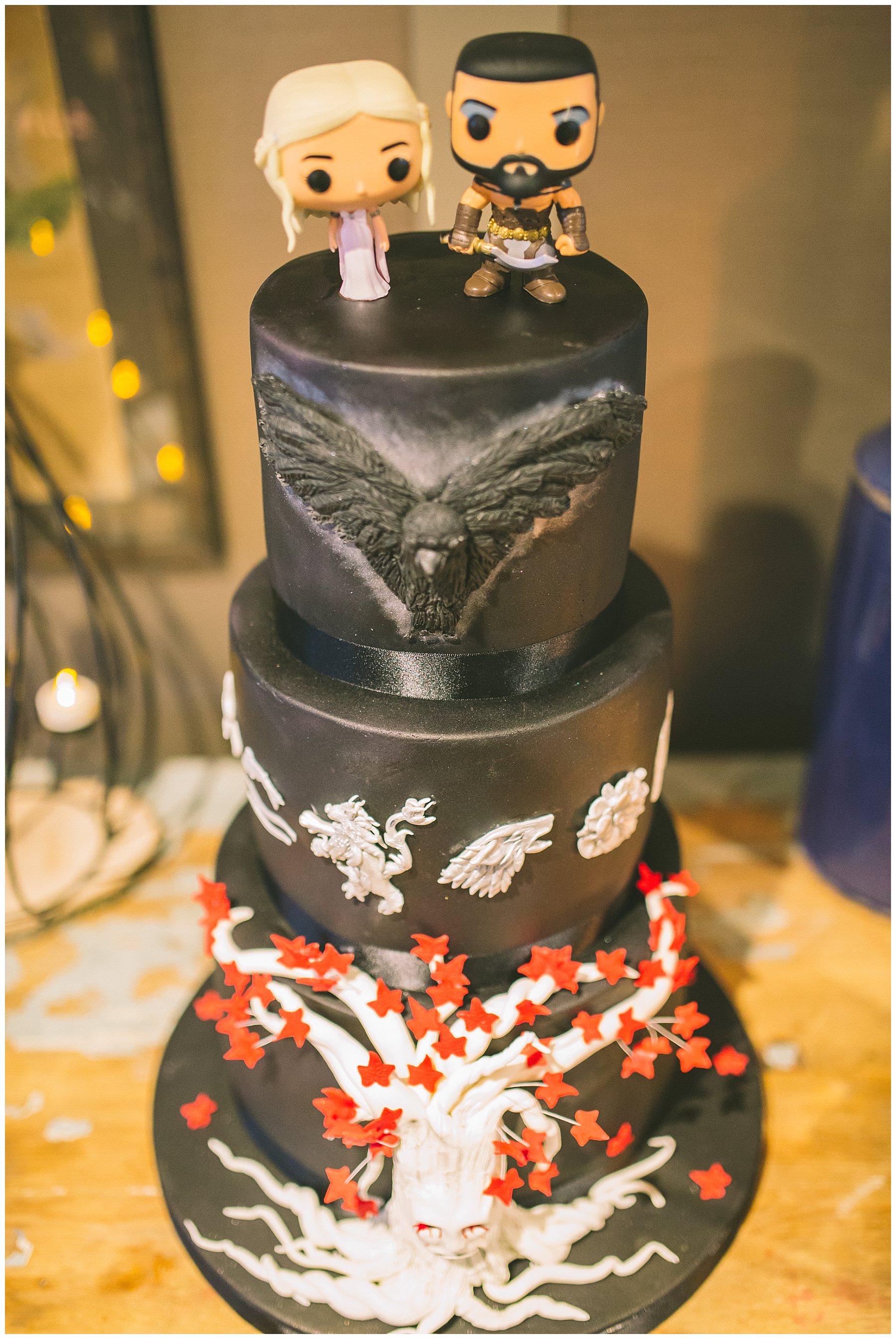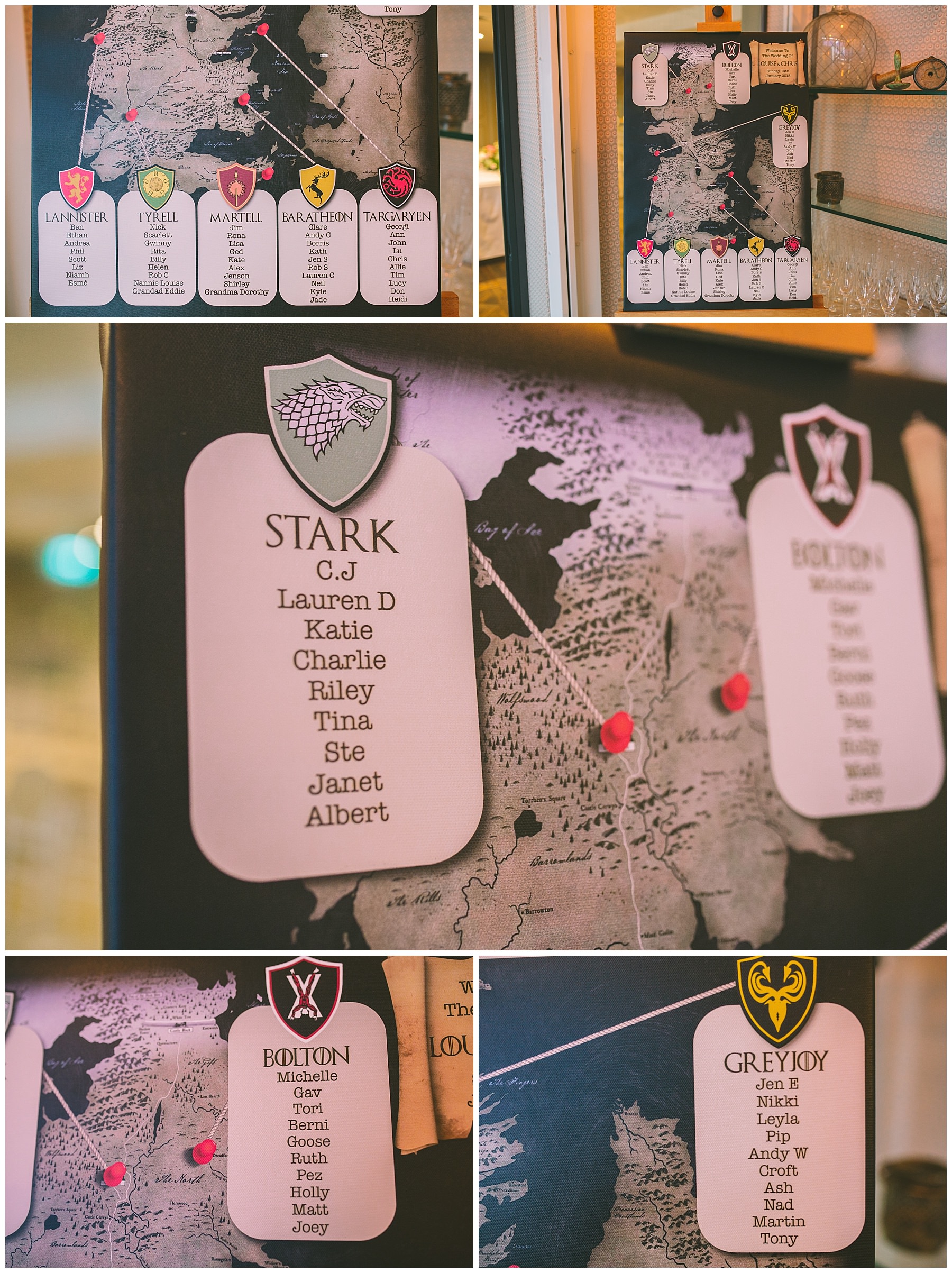 So Lu and Chris won't mind me telling you that they are self confessed geeks but I love that. When we met we chatted all about Star Wars, Tattoos, The Walking Dead, Breaking Bad and most importantly, the show that forged the relationship between this stunning couple, Game Of Thrones! After meeting at a friends house party back in 2008 neither of the pair thought anything of it but 5 years later meeting again via facebook and chatting over a mutual love of Game Of Thrones is what kickstarted the relationship so it would have been rude not to have this theme running through the wedding which can be seen from details down to table names and bottles of "wildfire" as favours.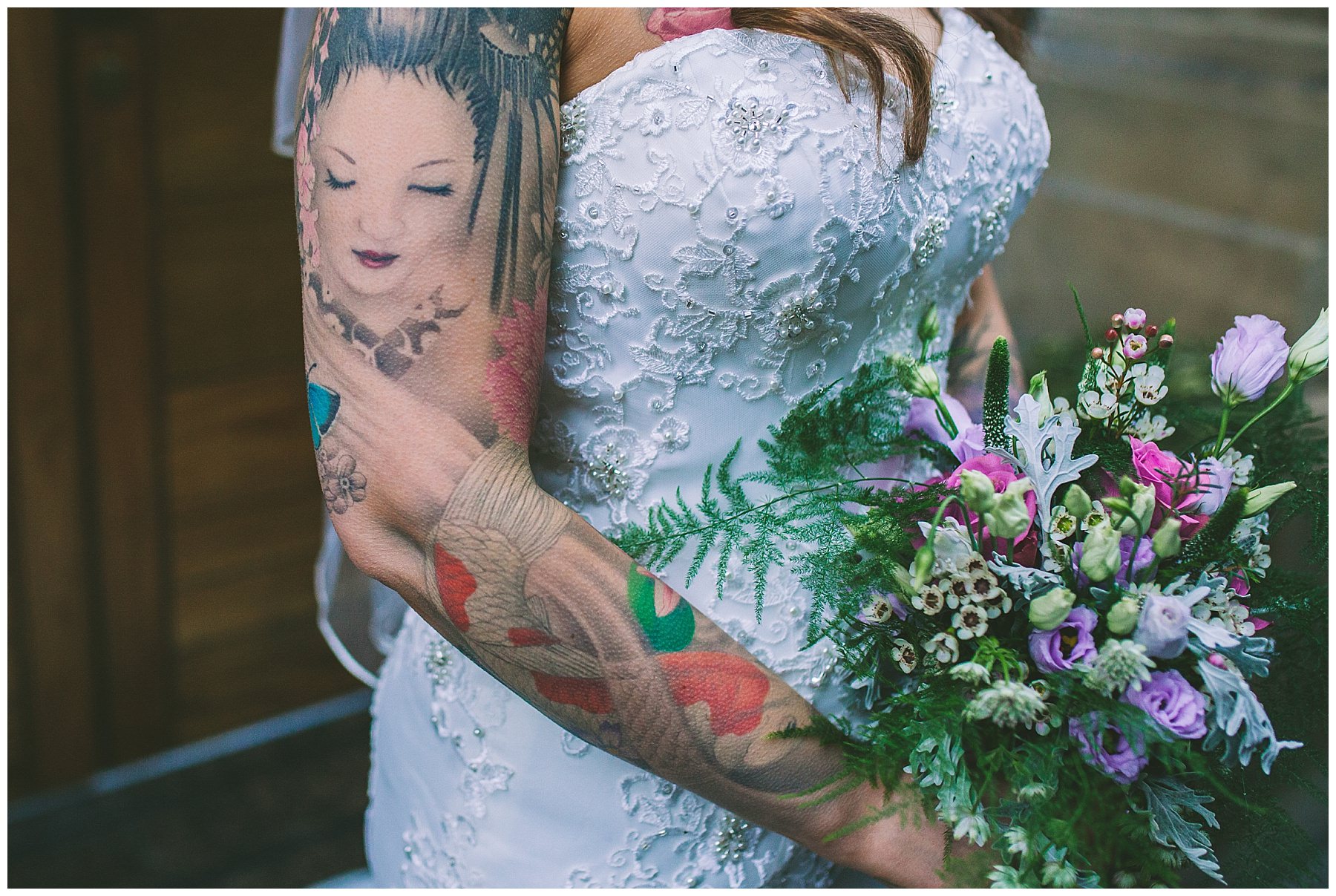 When it came to tattoos Lu was very much all about having these on display on the wedding day and you can see how incredibly stunning she looked in her dress. Chris however was in the process of having laser removal for a tattoo on his hand which I was told was a Vegas Special. From what I am told Lu and Chris and a few friends all got matching tattoos out in Vegas and even under the advice of his wife to be to not tattoo his hand he went for it!
City Portraits and The Roof Terrace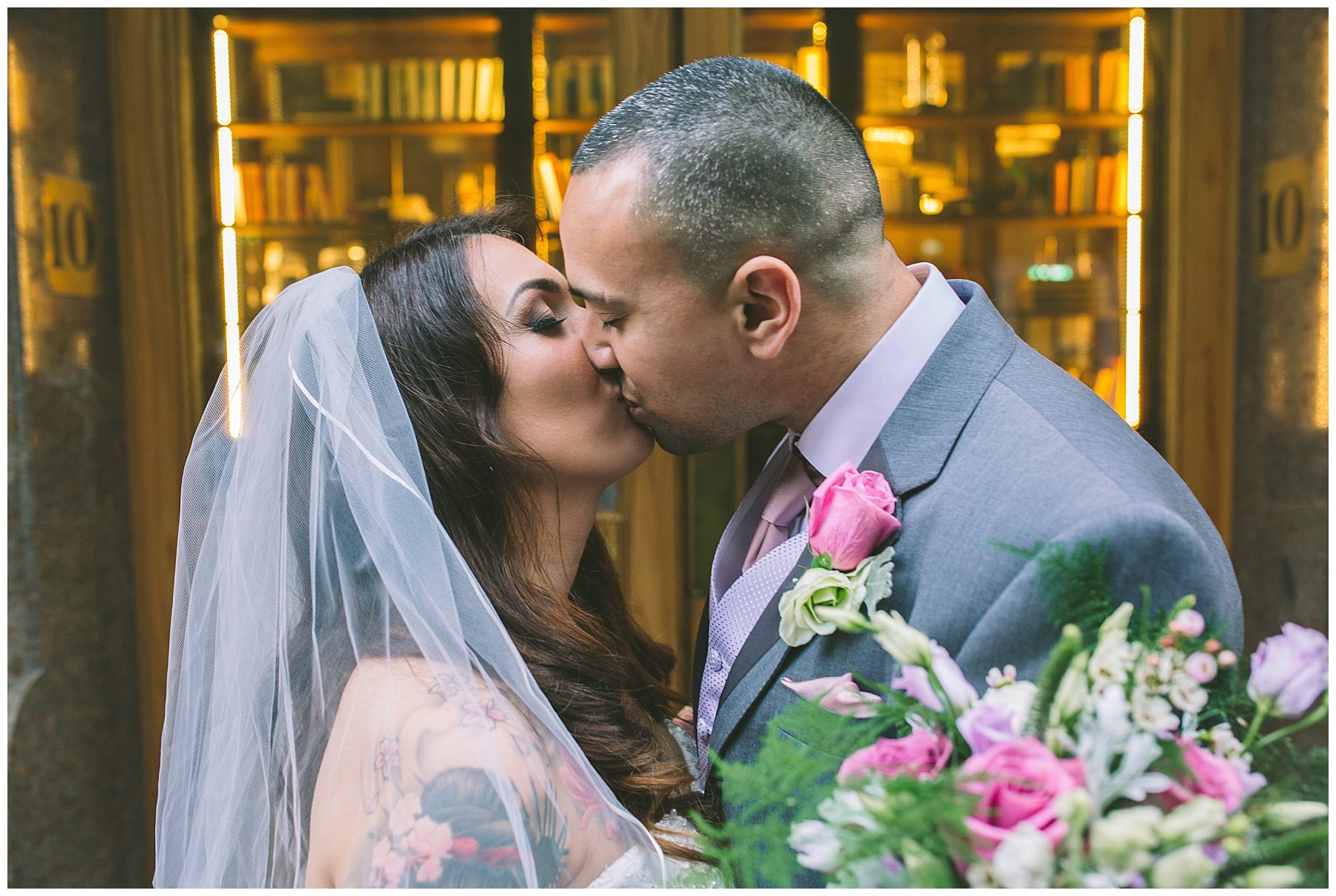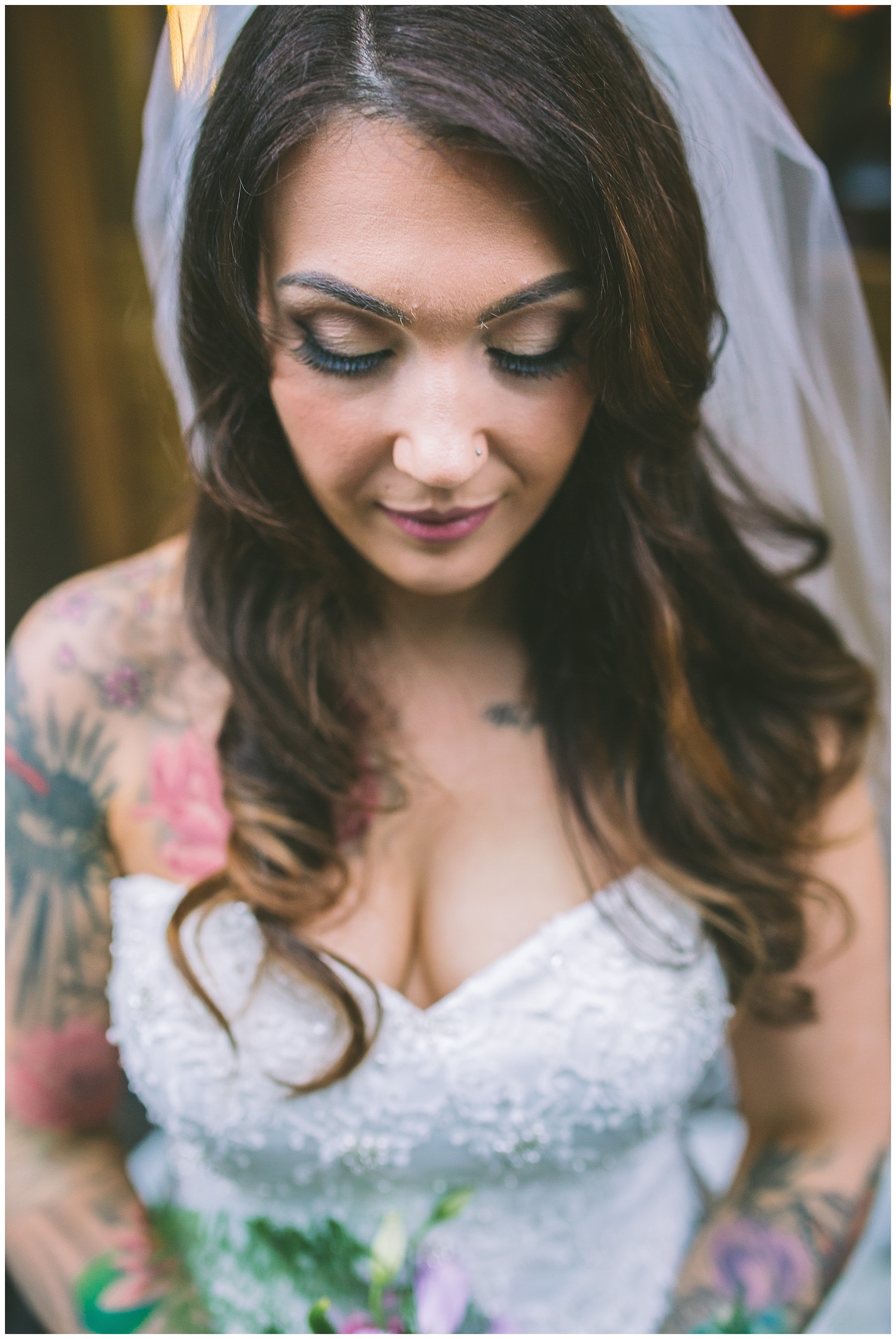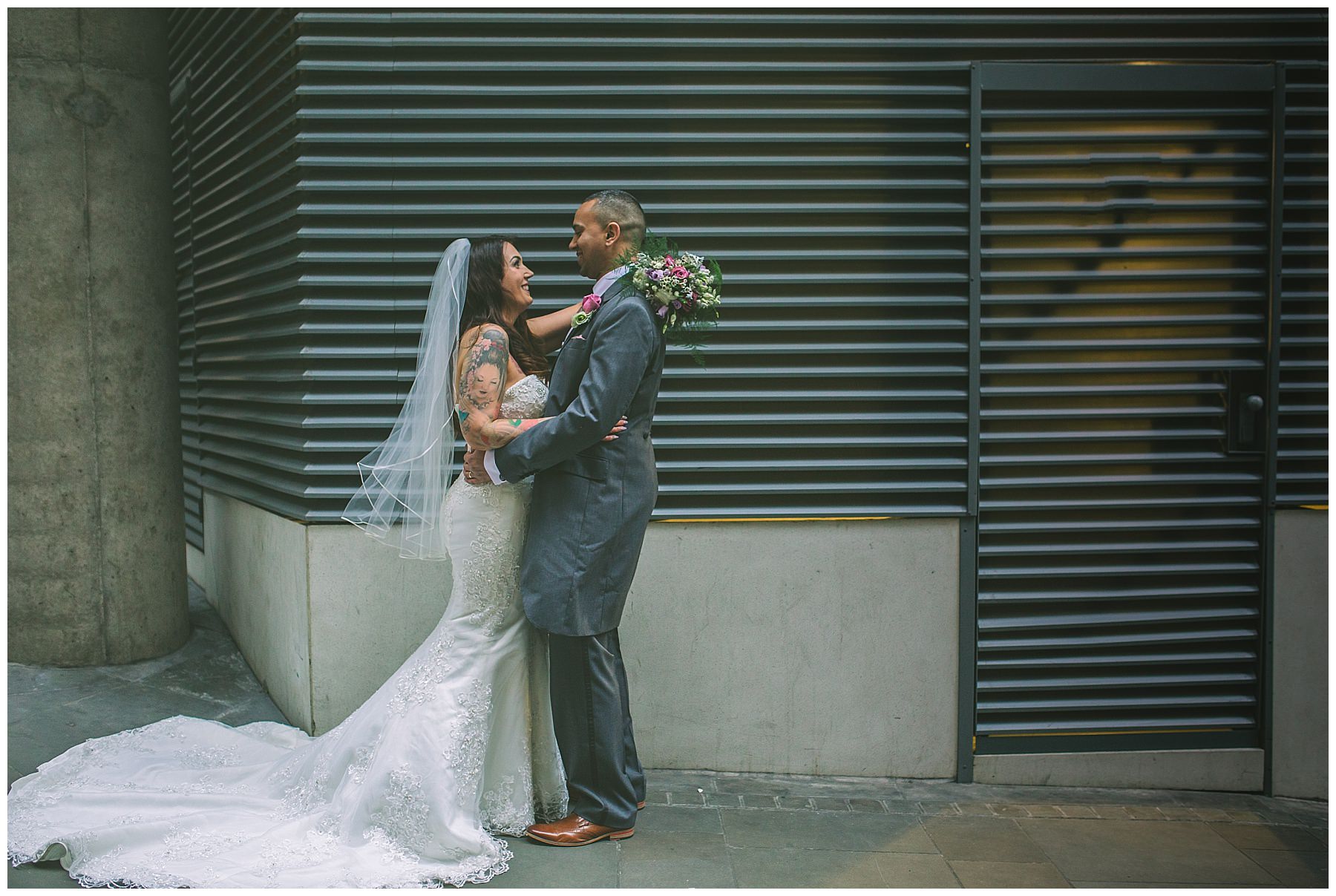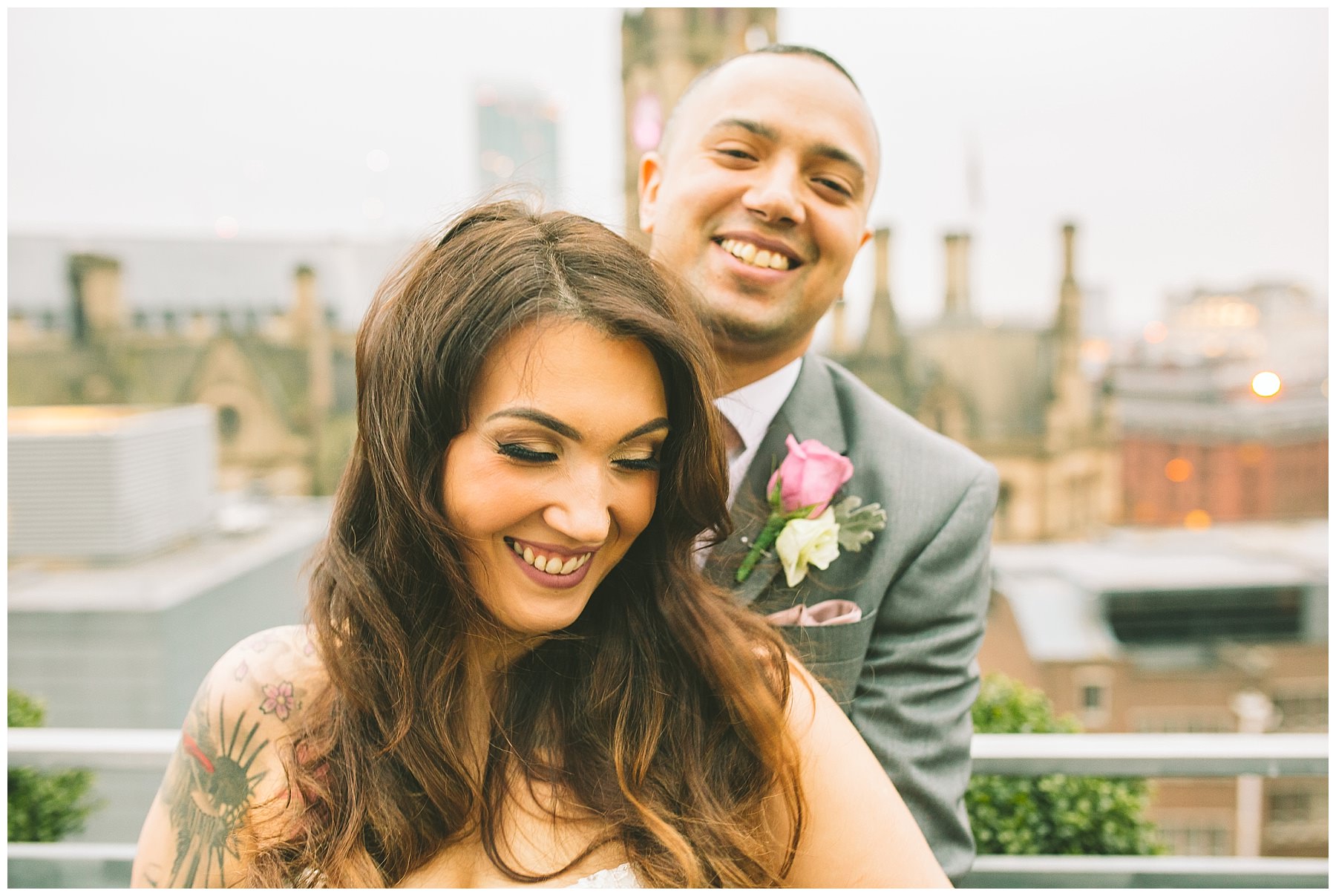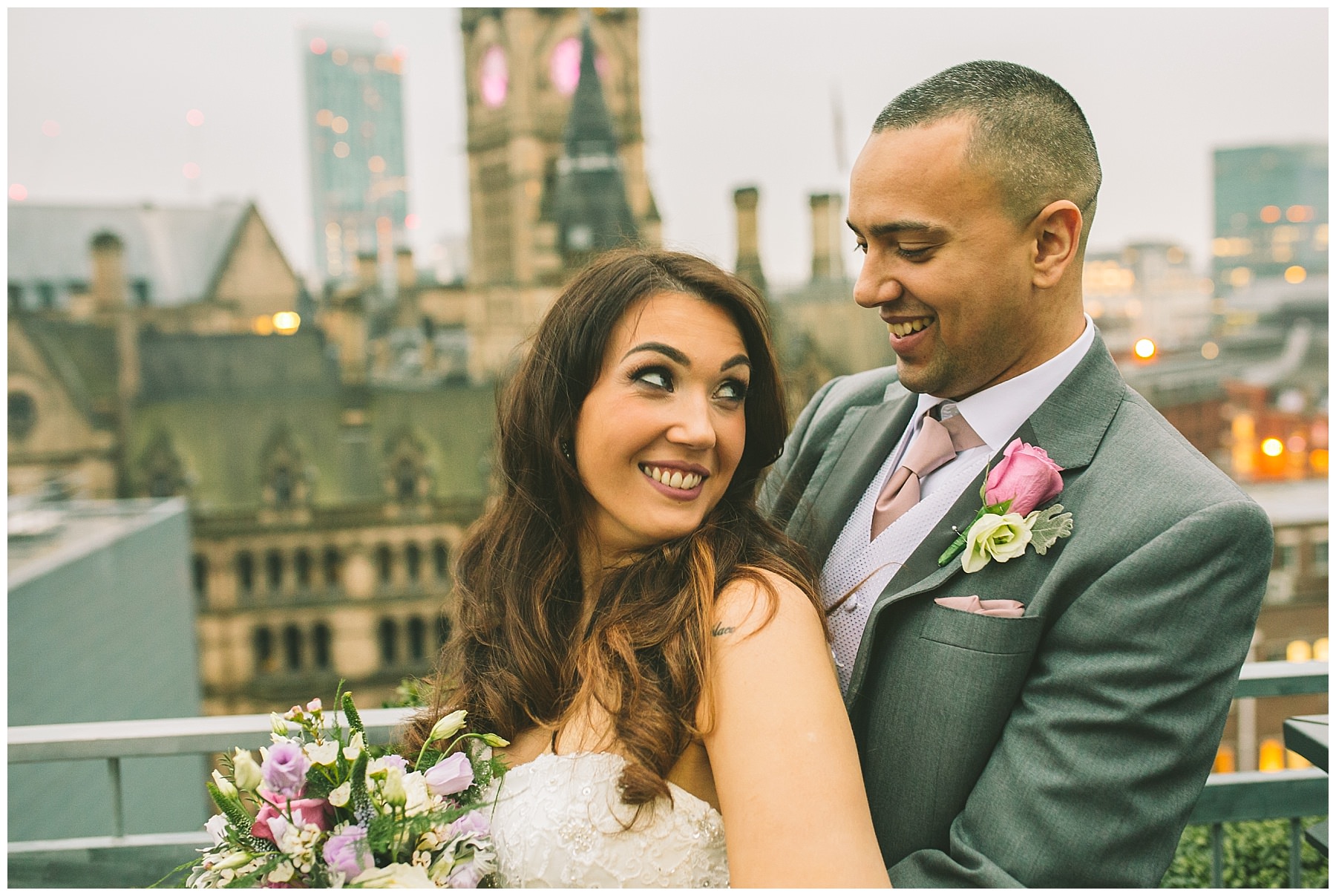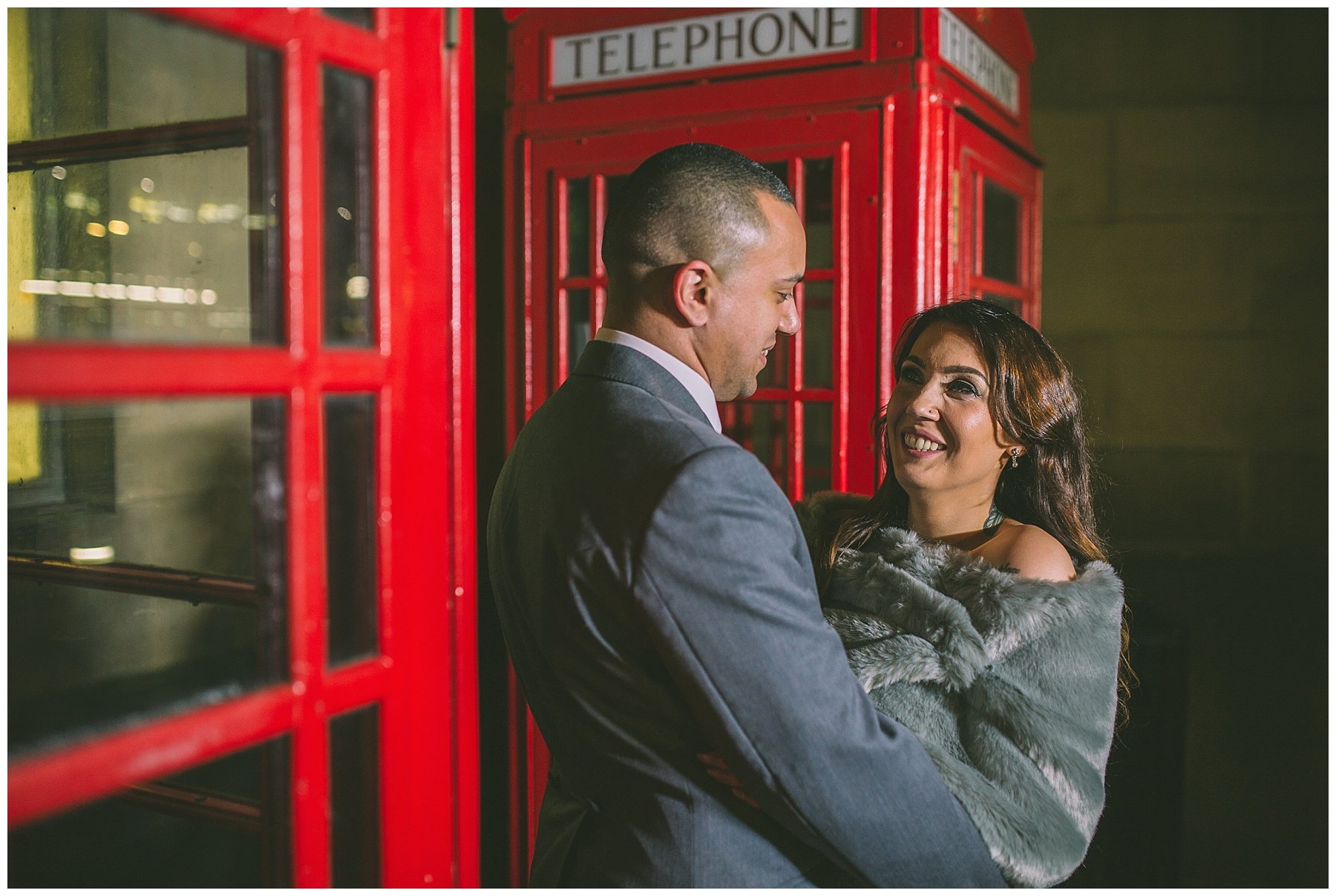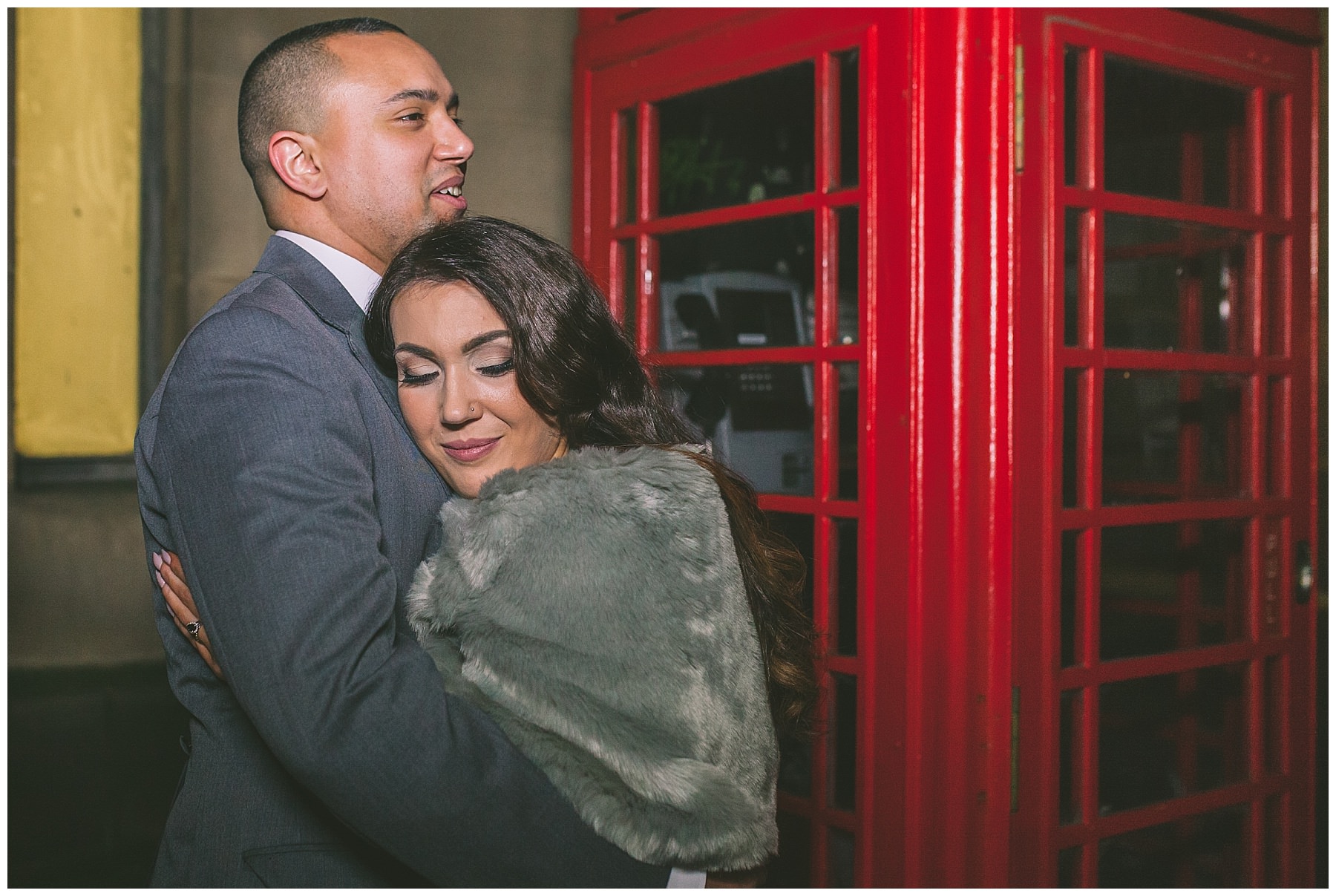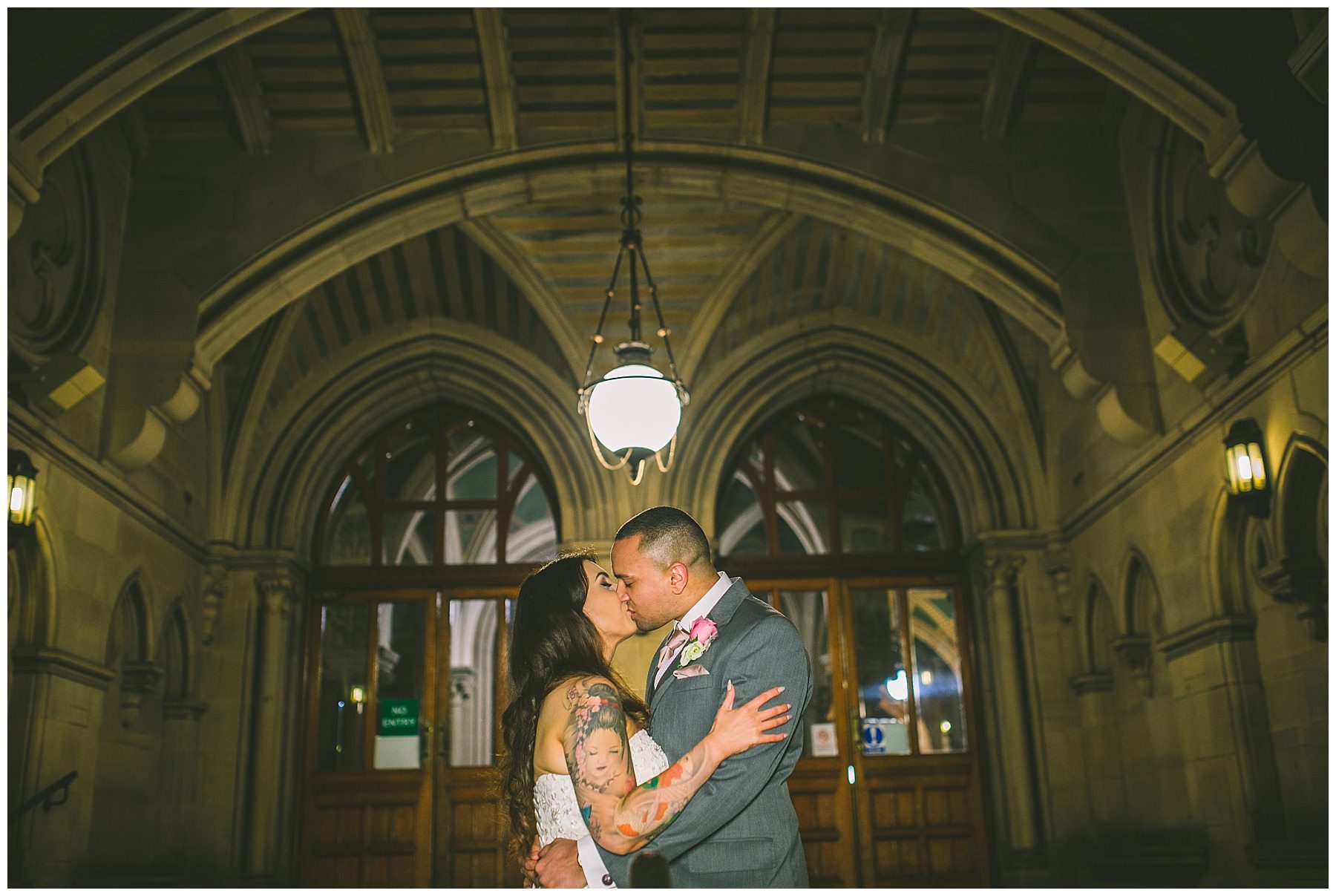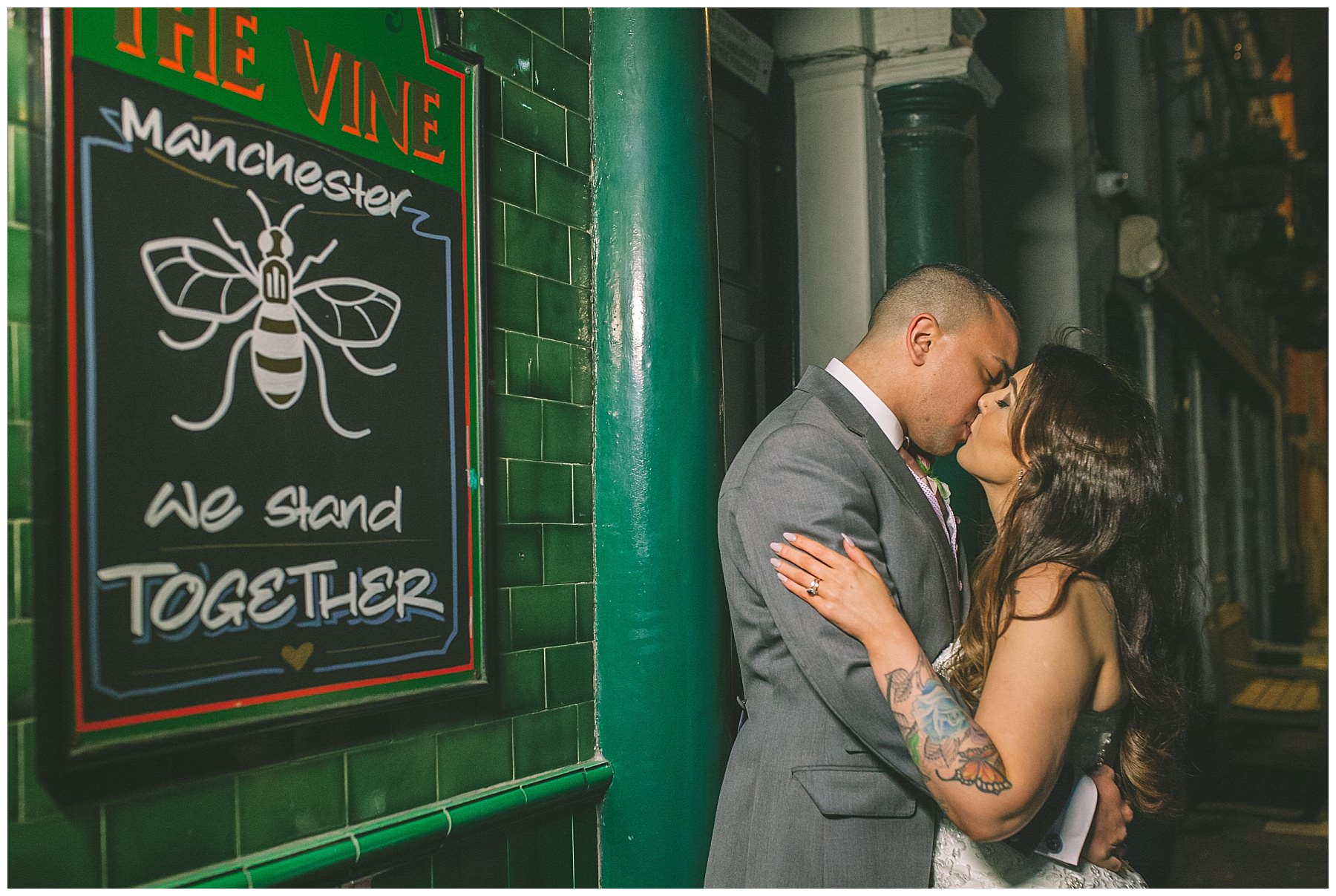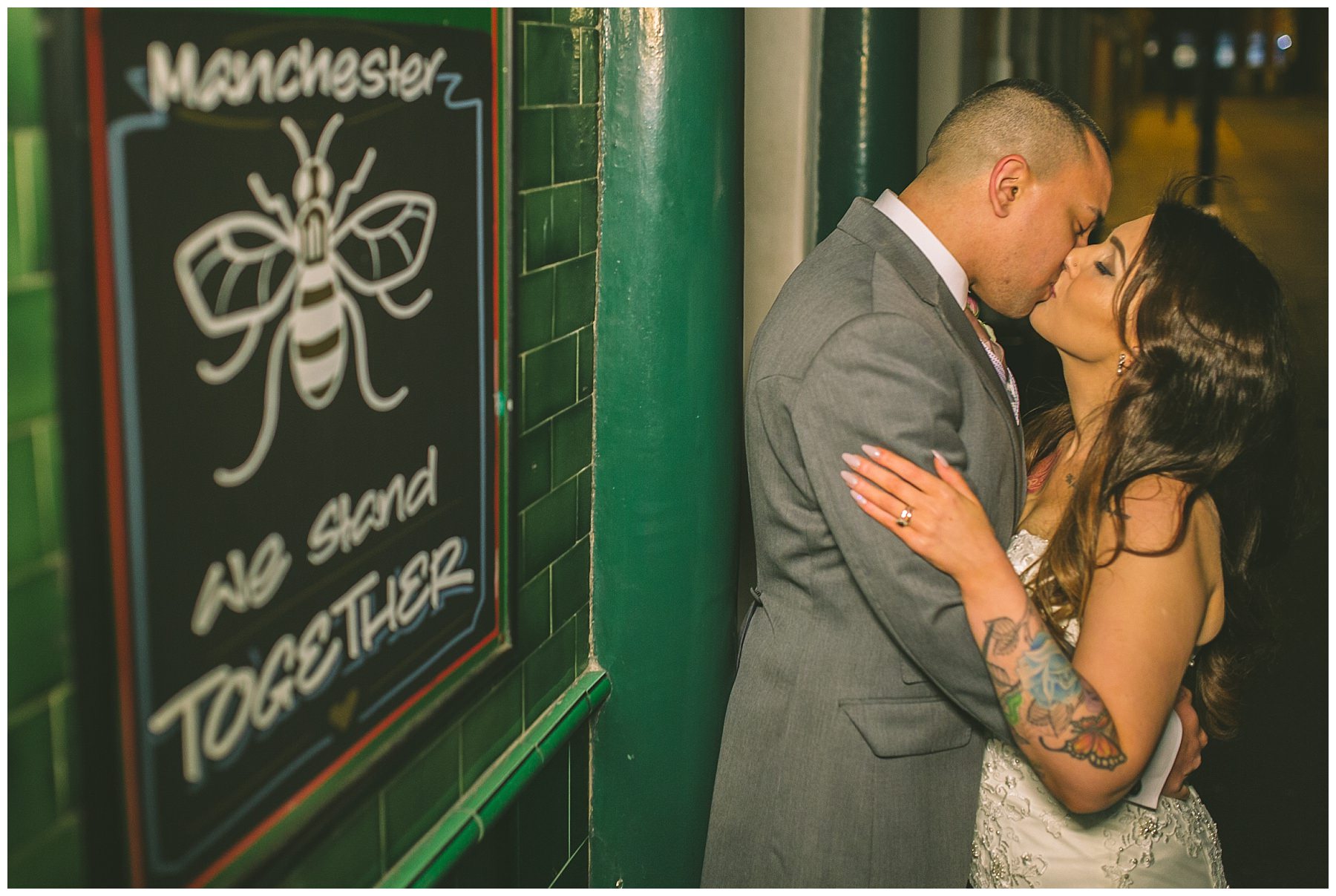 From arriving in the morning and spending time with Lu and her girls I knew that the cold January wouldn't be an issue for getting these guys outside for some cool (in every sense of the word) portraits. We managed to get out on the roof which gives perfect views across Manchester City Centre and of the spires and clock tower of the town hall. These views and the mix of Chimneys and rooftops over the beautiful skyline is one of the main reasons to have a King Street Townhouse Wedding. Later in the evening before the party really started we managed to head out into the city for more shots and the cold didn't stop these two.
Rock and Roll on The 6th Floor
The evening party was brought in by good friend and awesome DJ Tom Hardwick. With Lu and Chris being self confessed metal heads (even
Chris' mum was asking for slayer) Tom was the clear choice. Not only does he know his stuff when it comes to keeping a dance floor packed when you ask him to spin headbanging metal tunes it will be one hell of a party, and from what I hear later in the night Lu slipped on her dress and while trying to save her prosecco managed to cut her hand creating what she affectionately calls her wedding battle scar. Total Rock and Roll wedding story right there!
Battle scars aside Lu and Chris were the perfect couple to work with in the cold January and I am sure they as much fun as I did while shooting this awesome King Street Townhouse Wedding. Congratulations guys and all the best!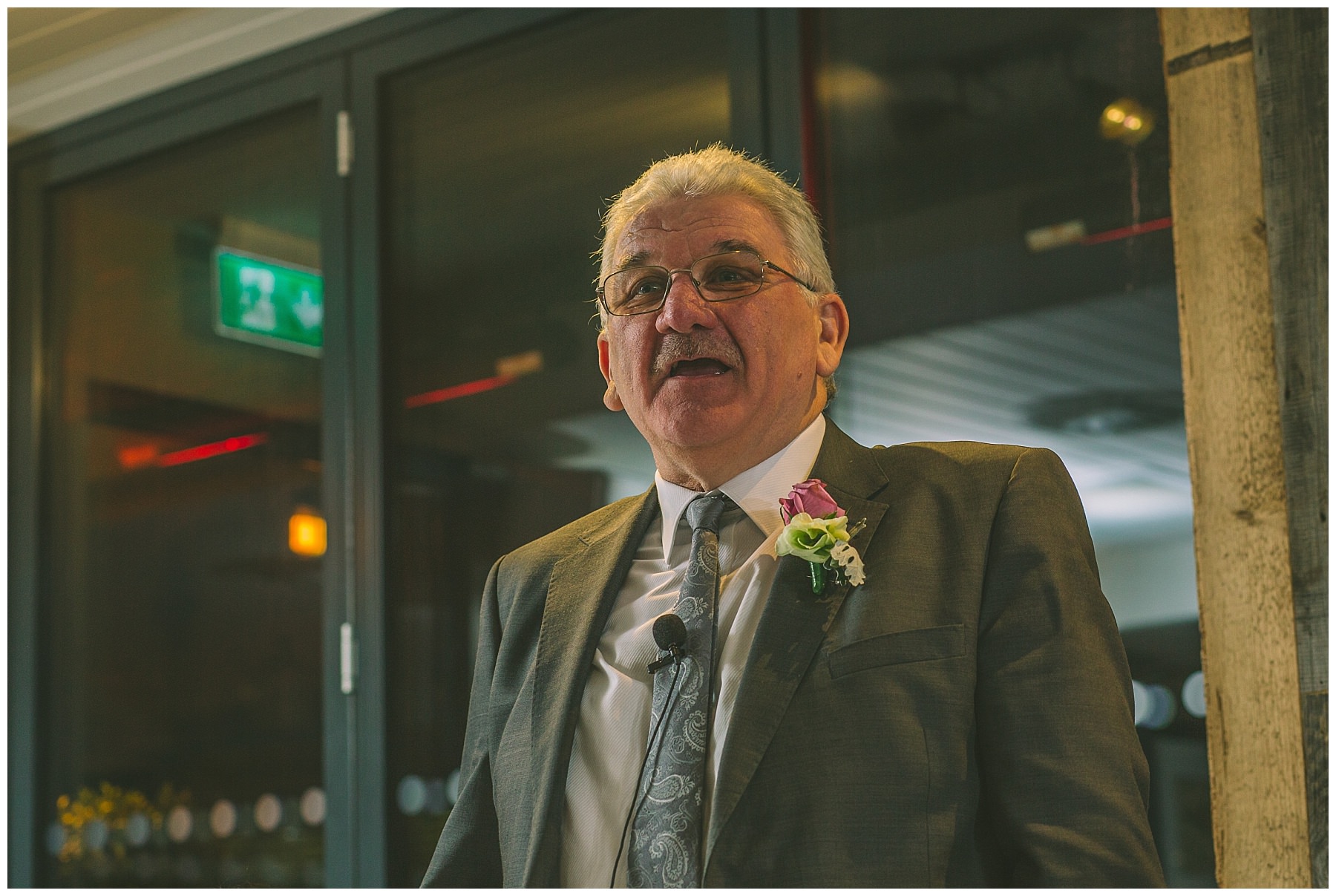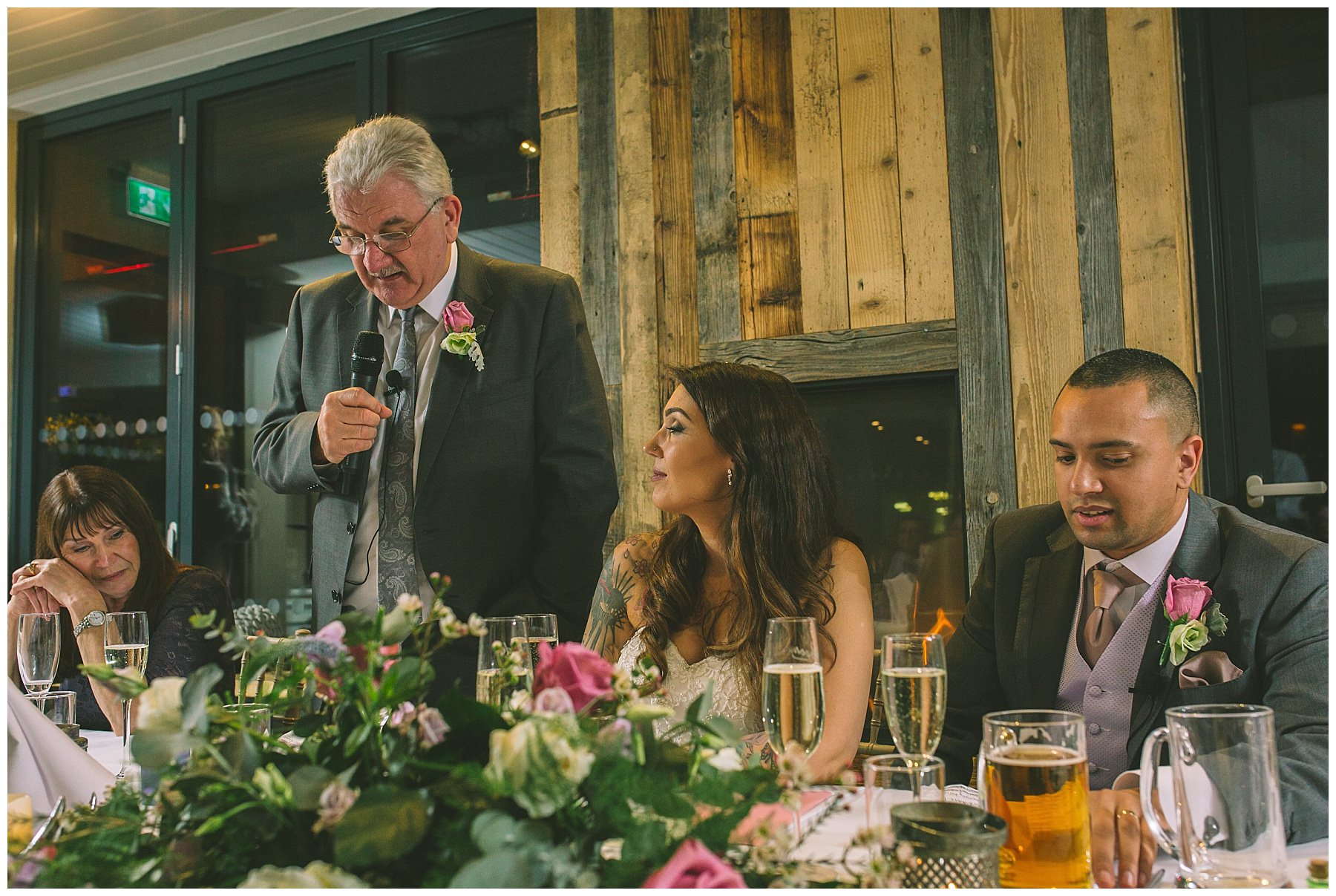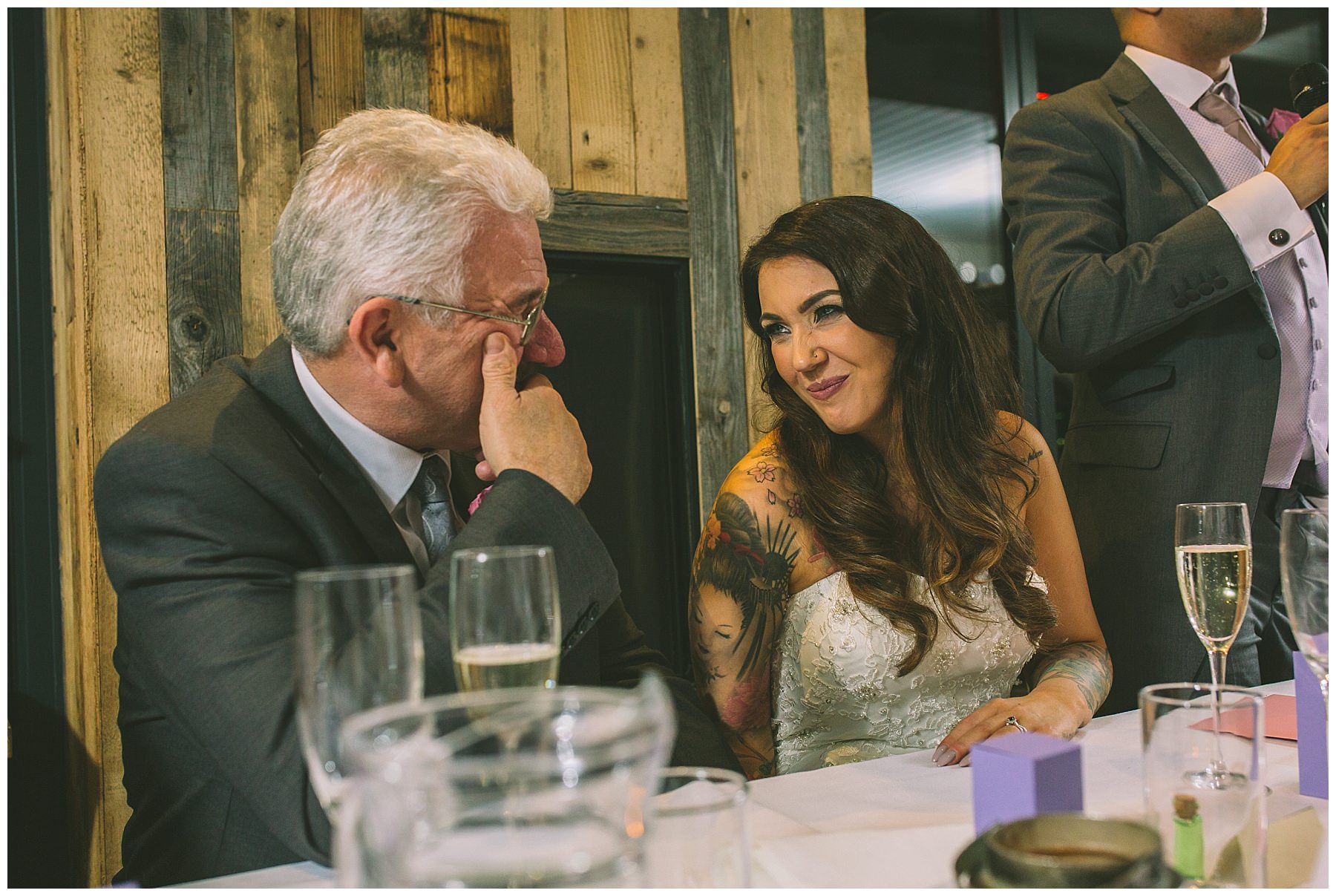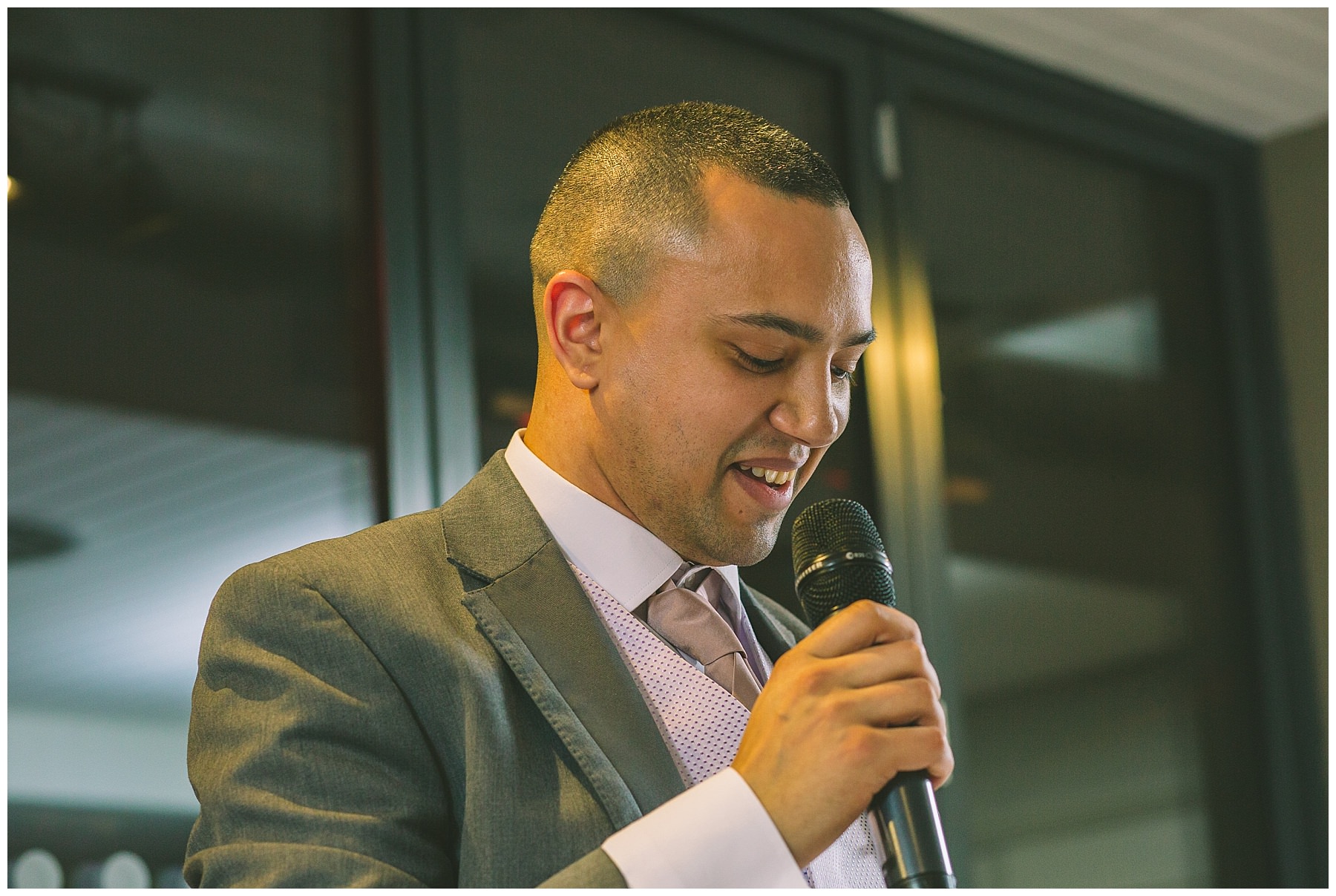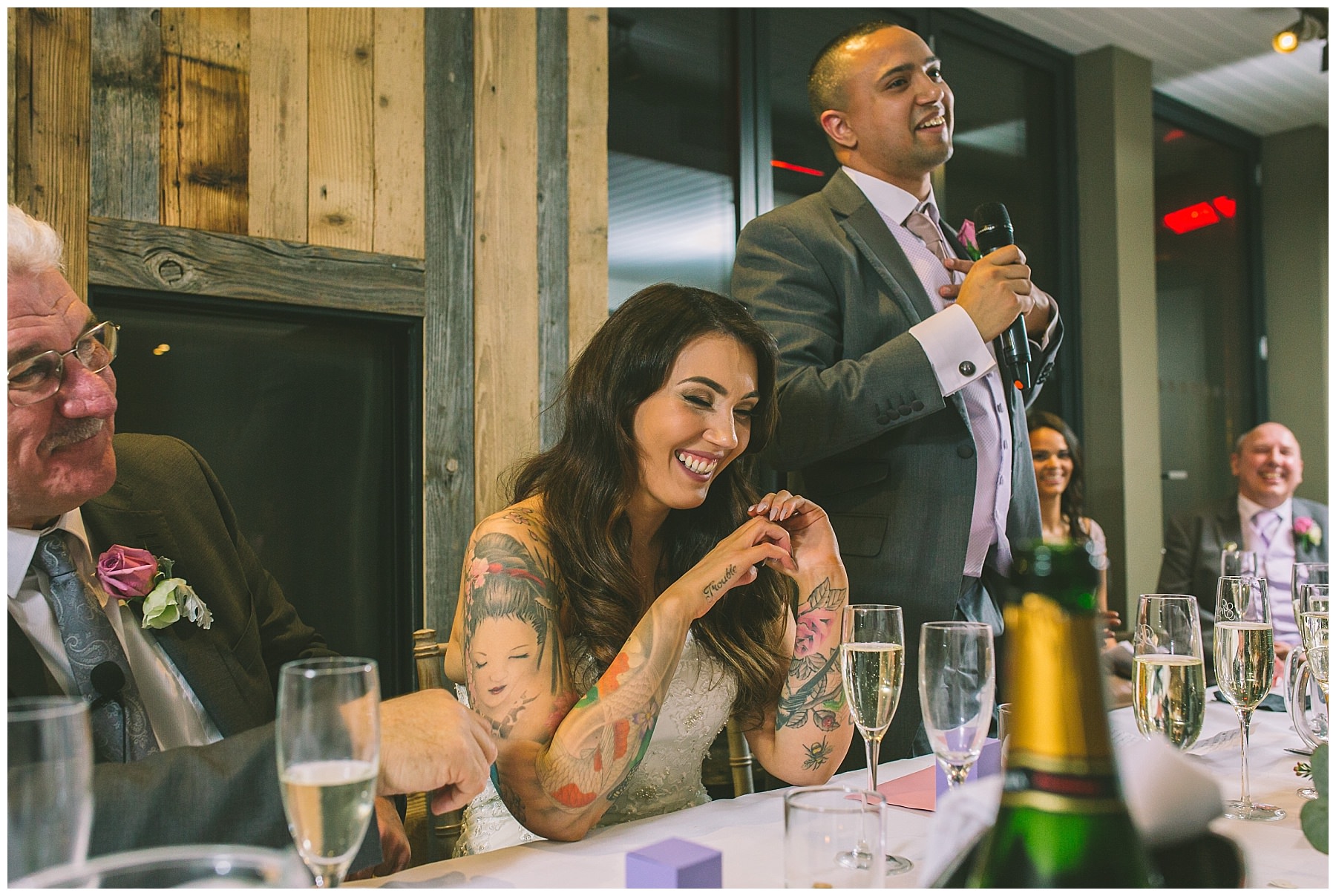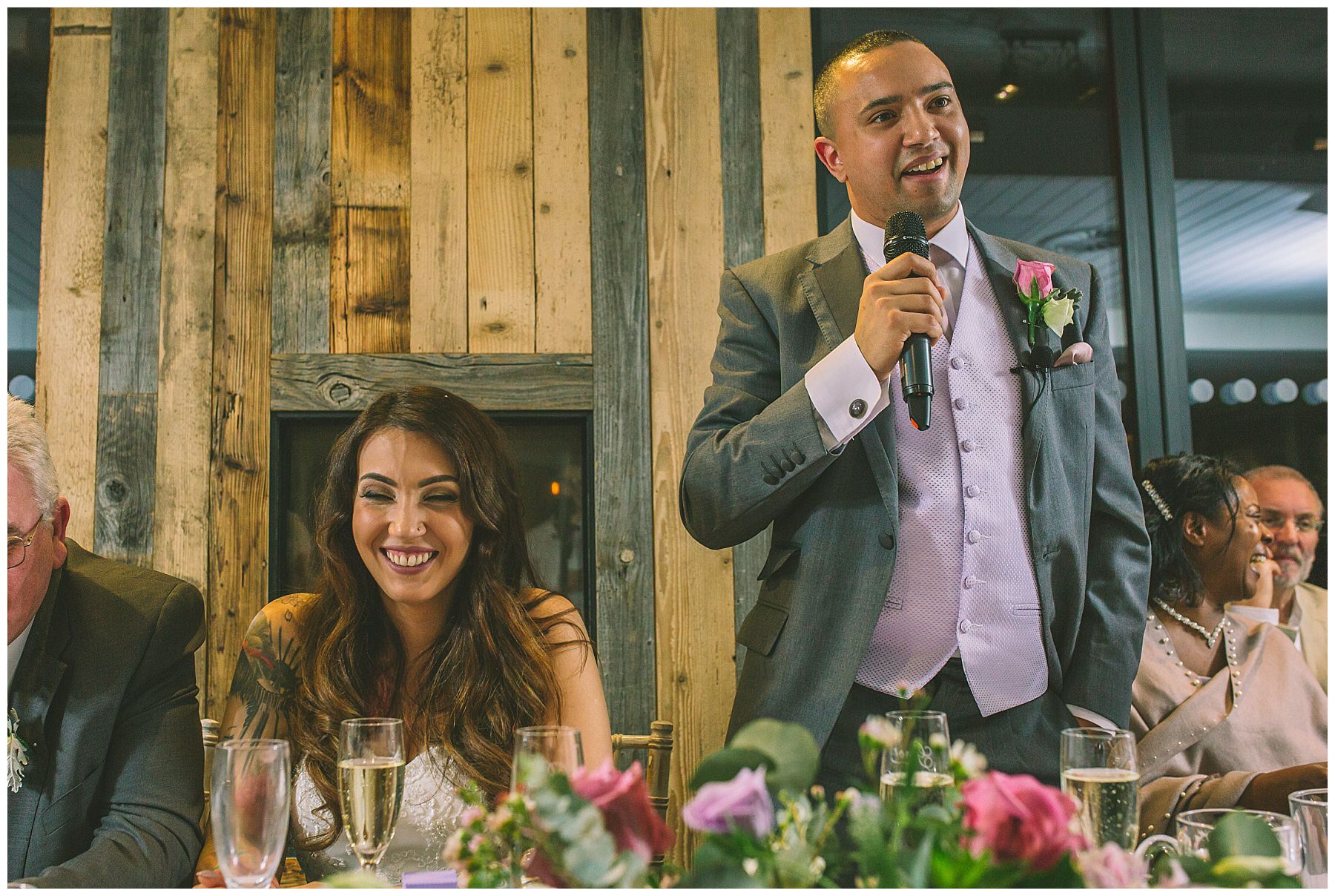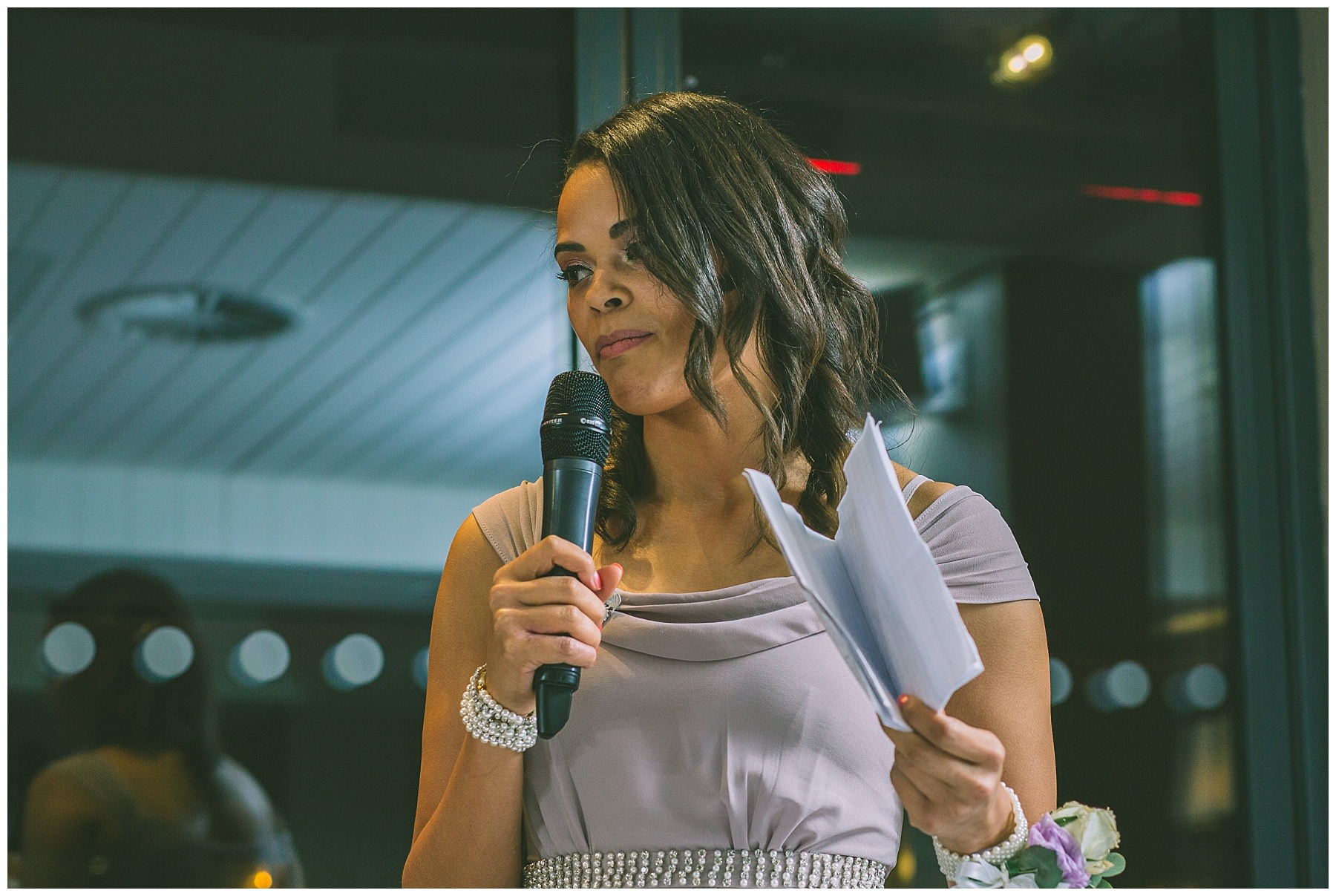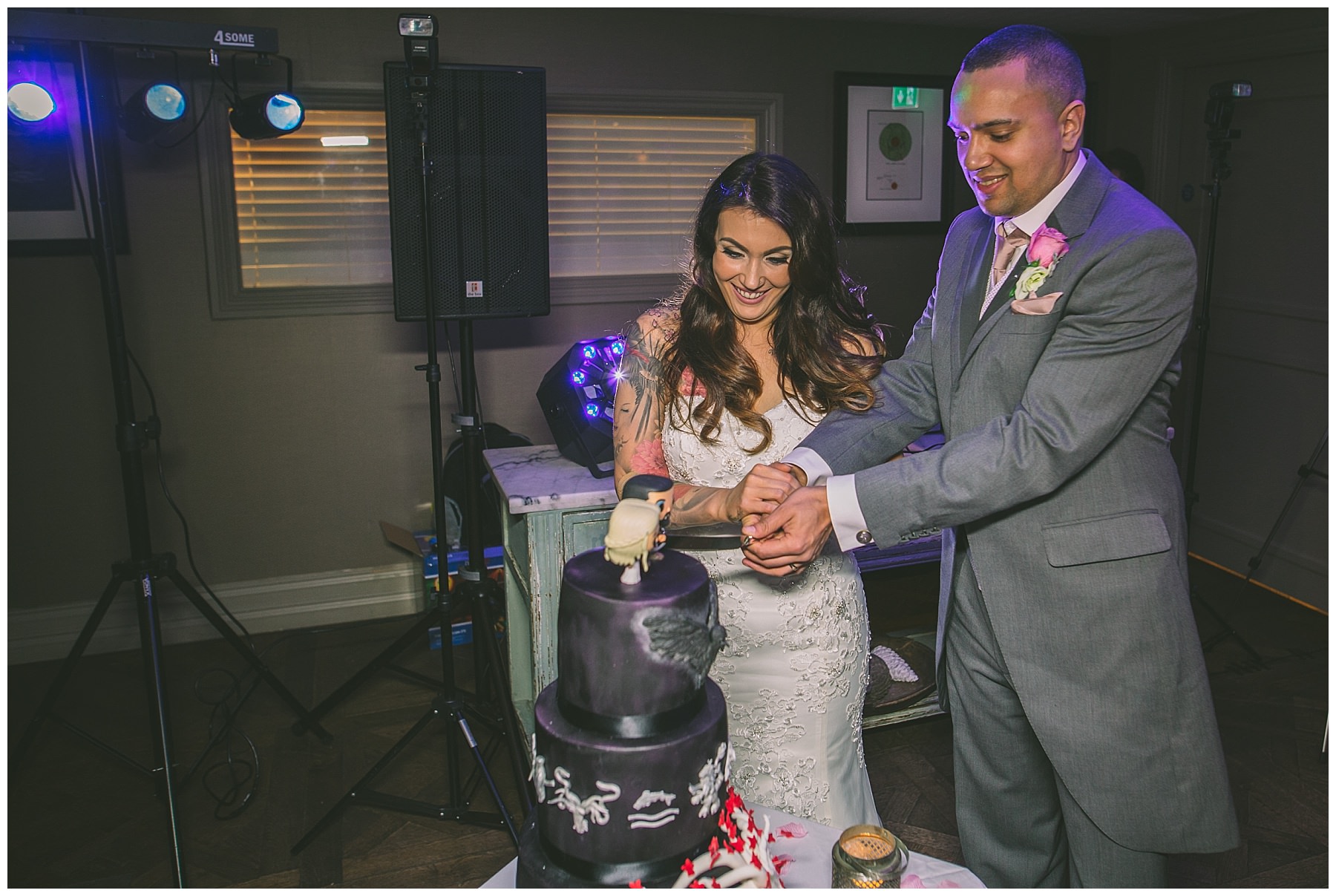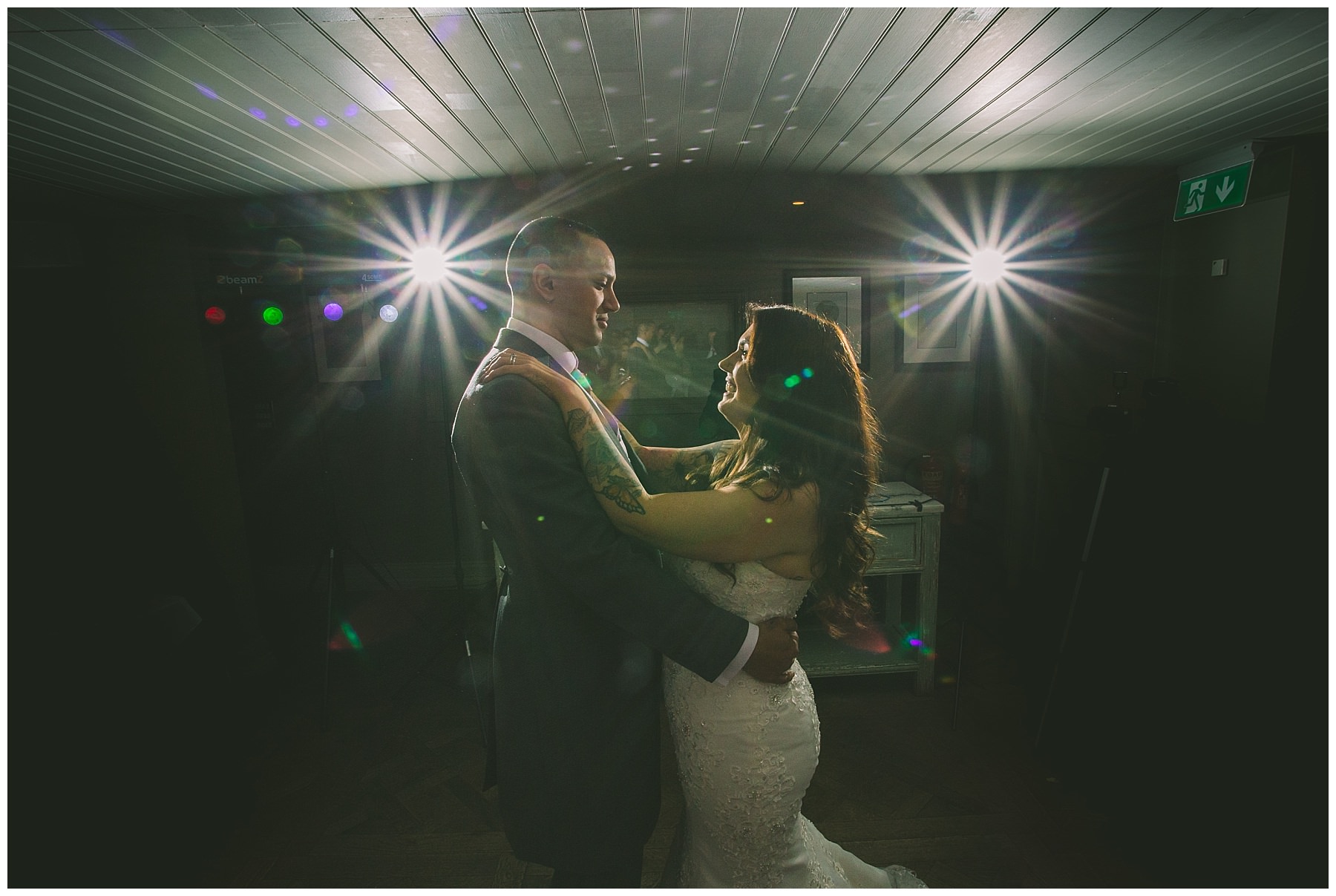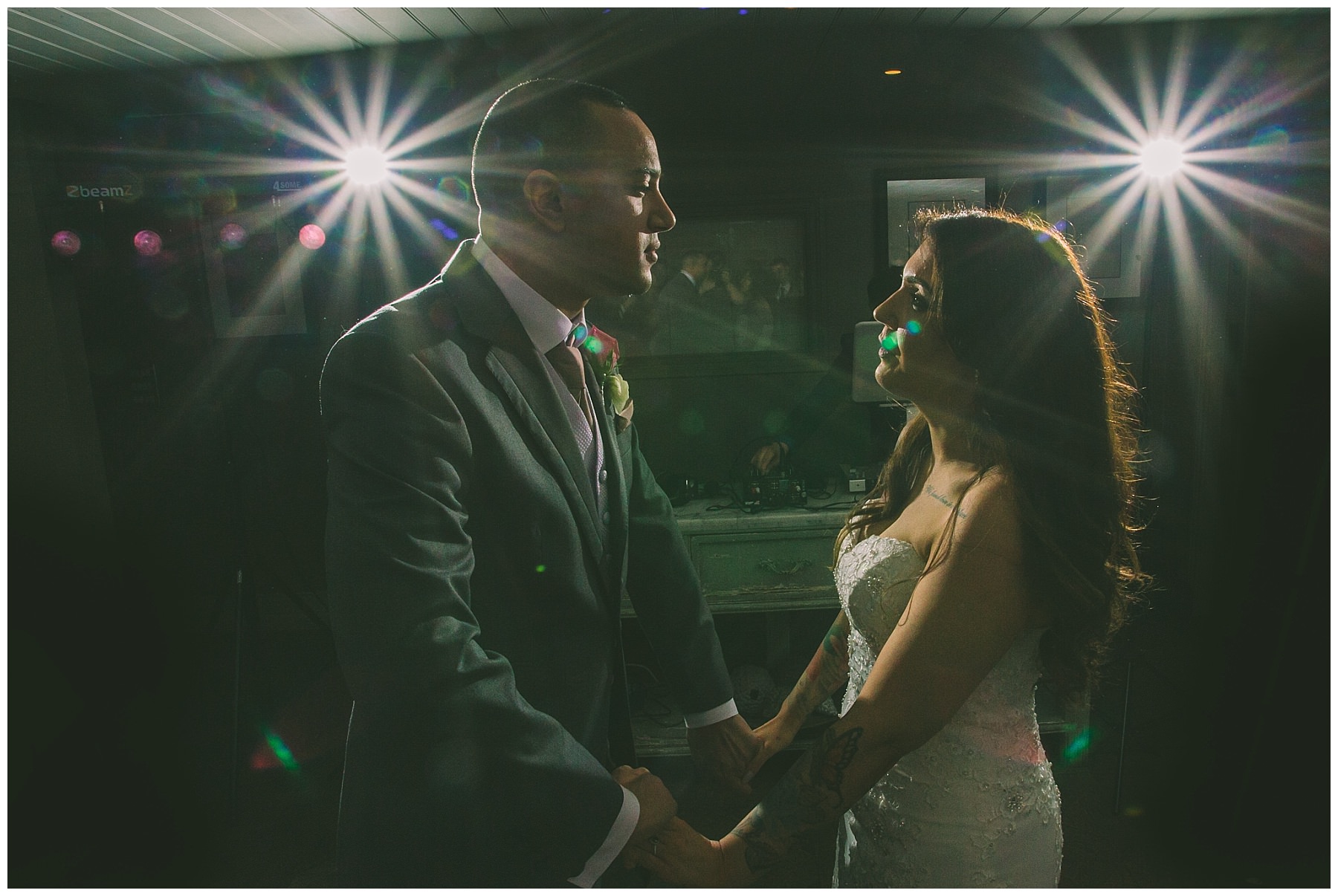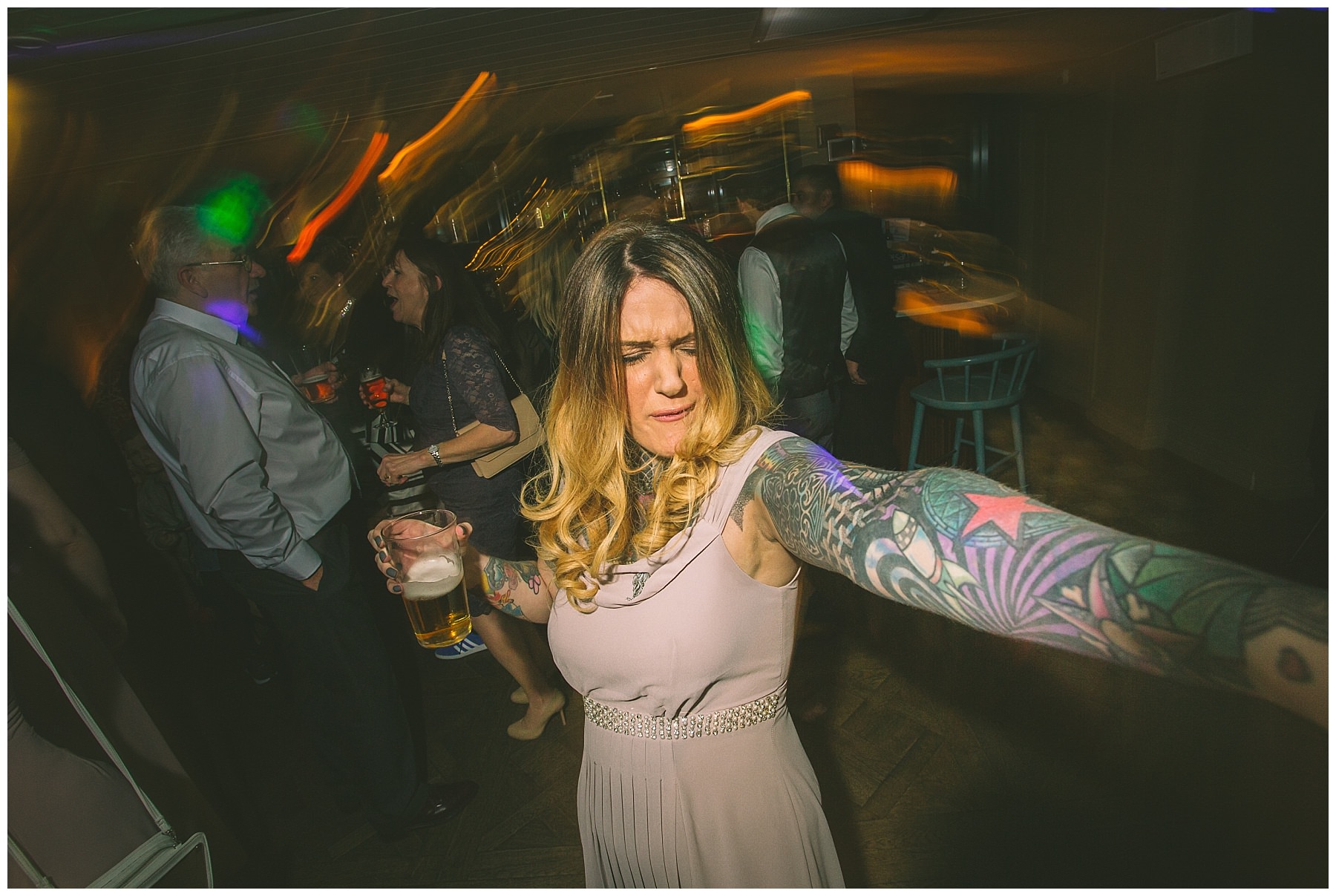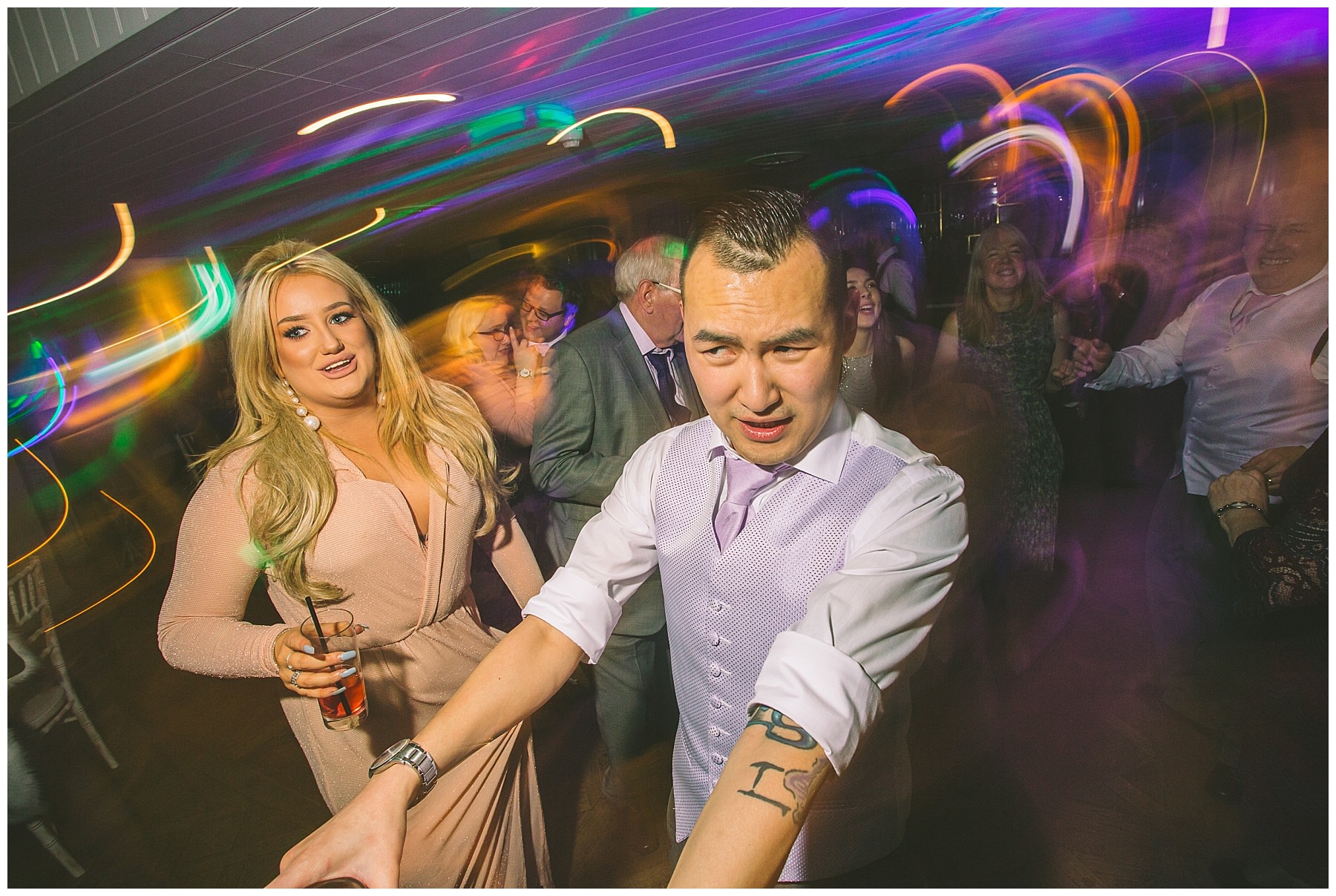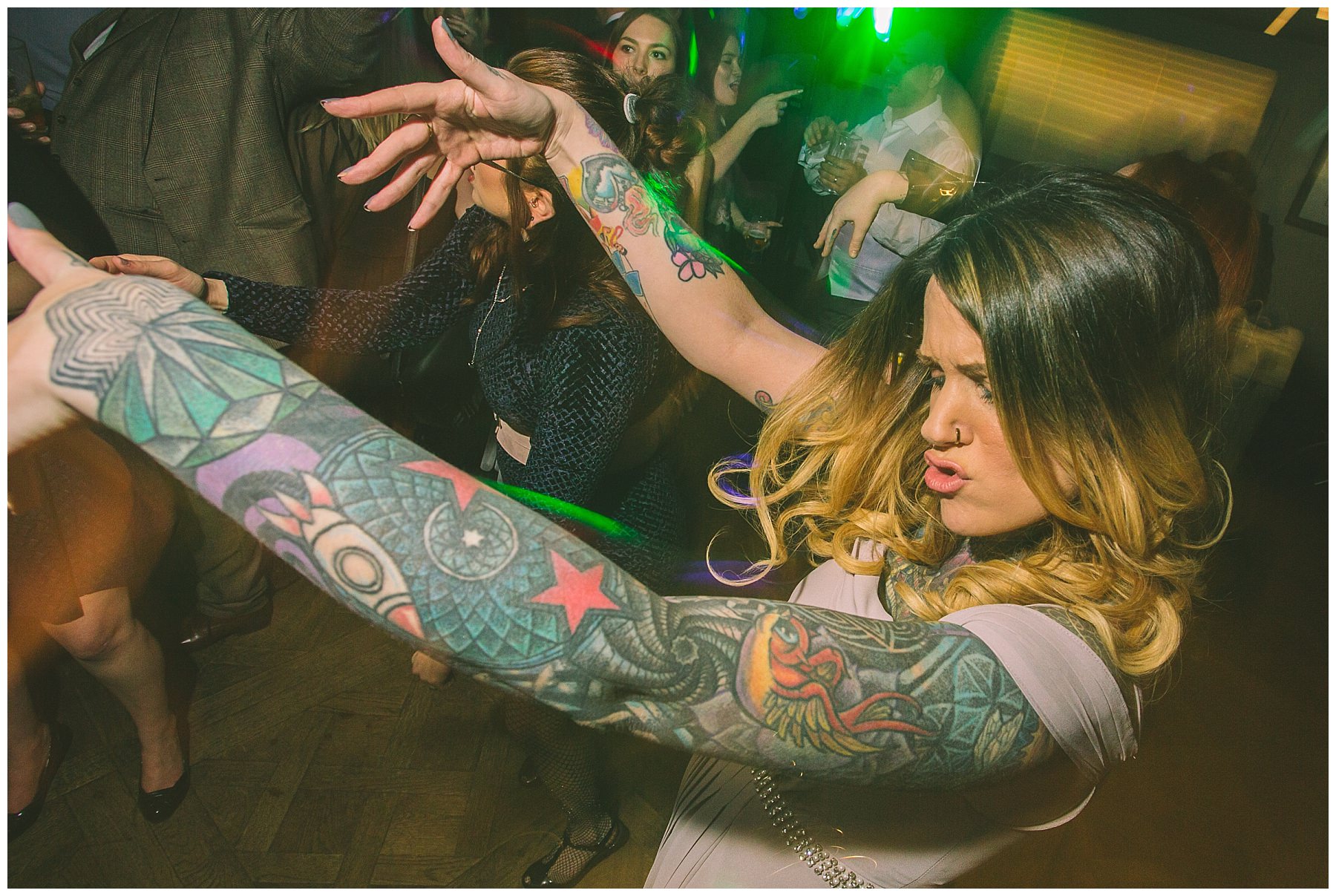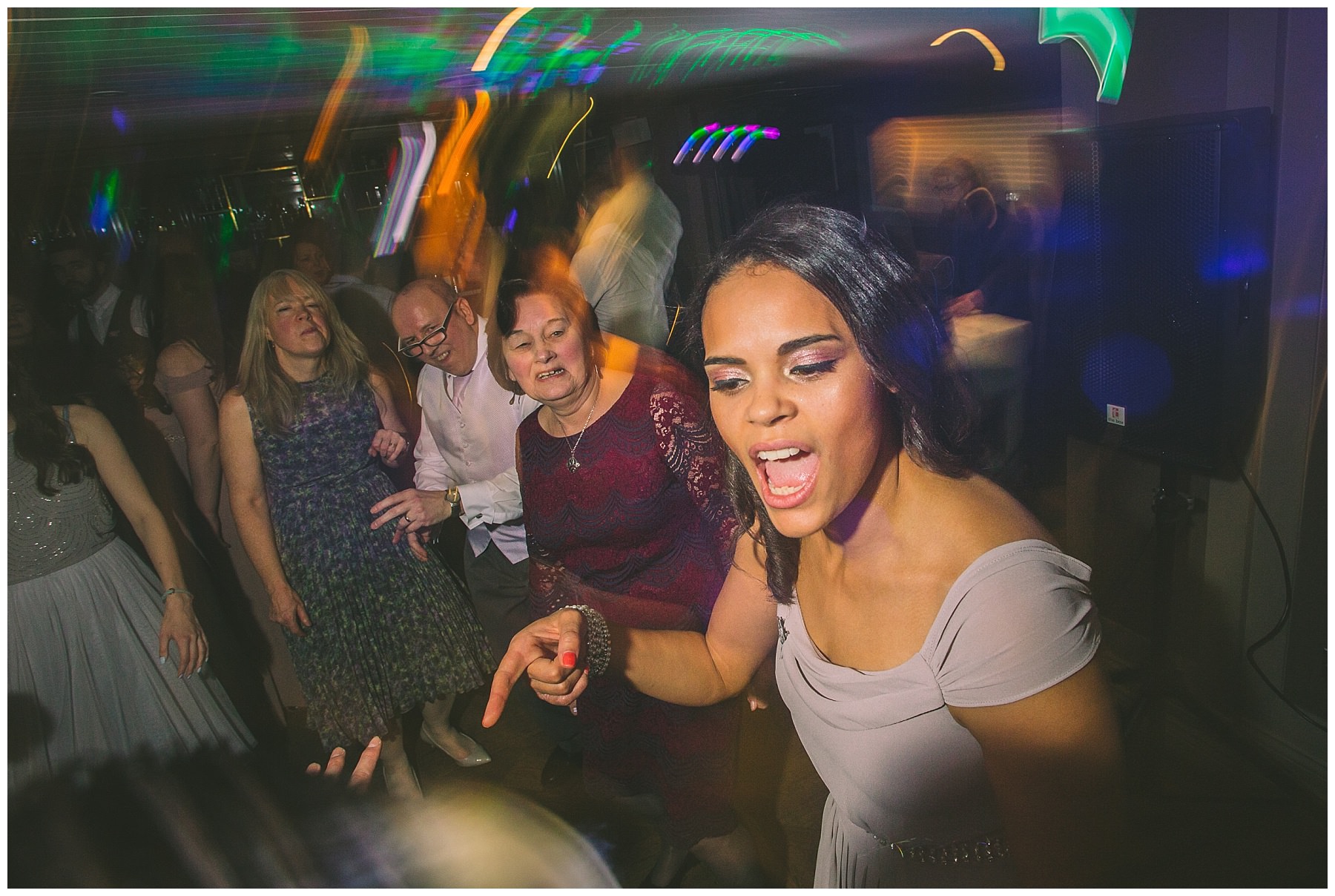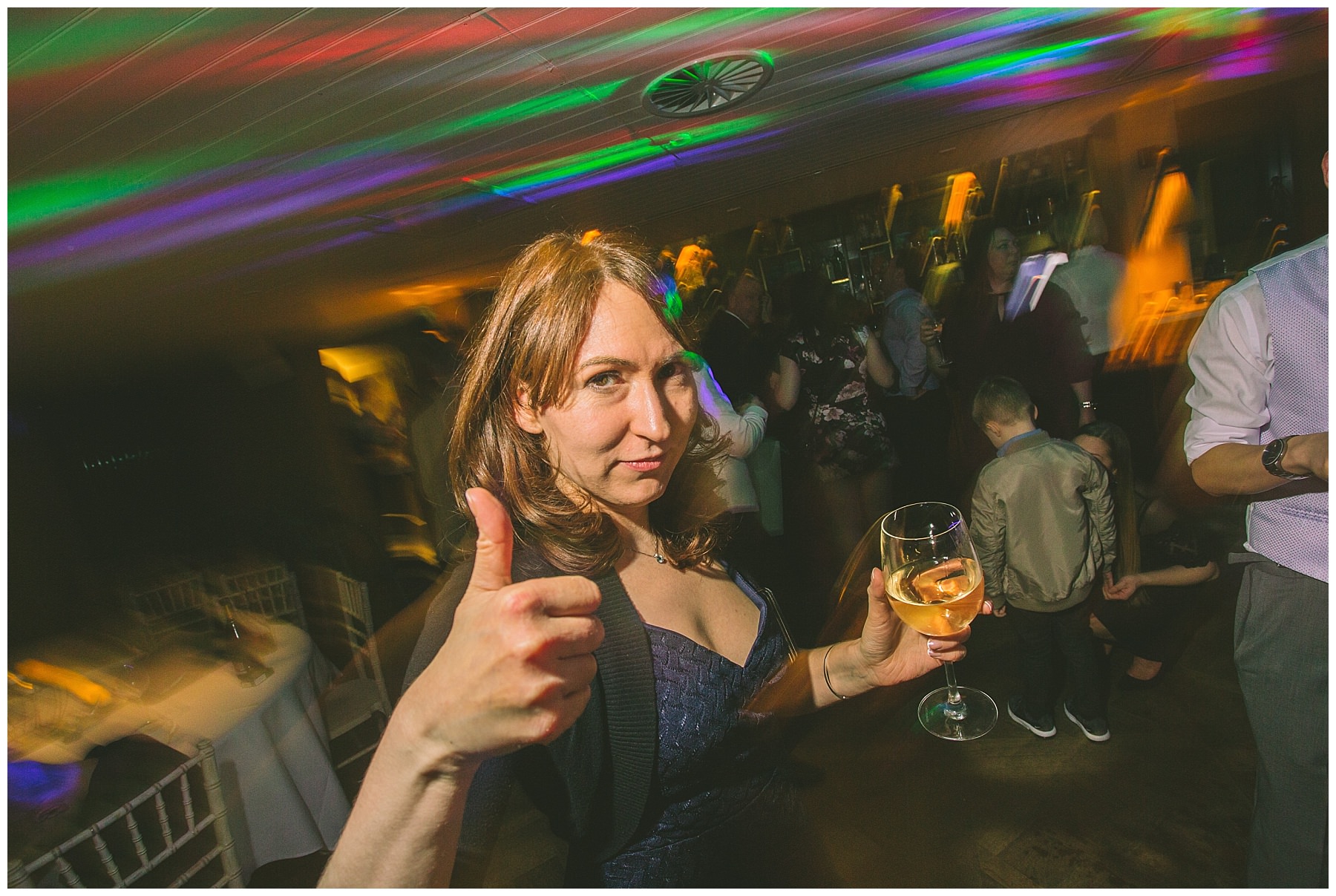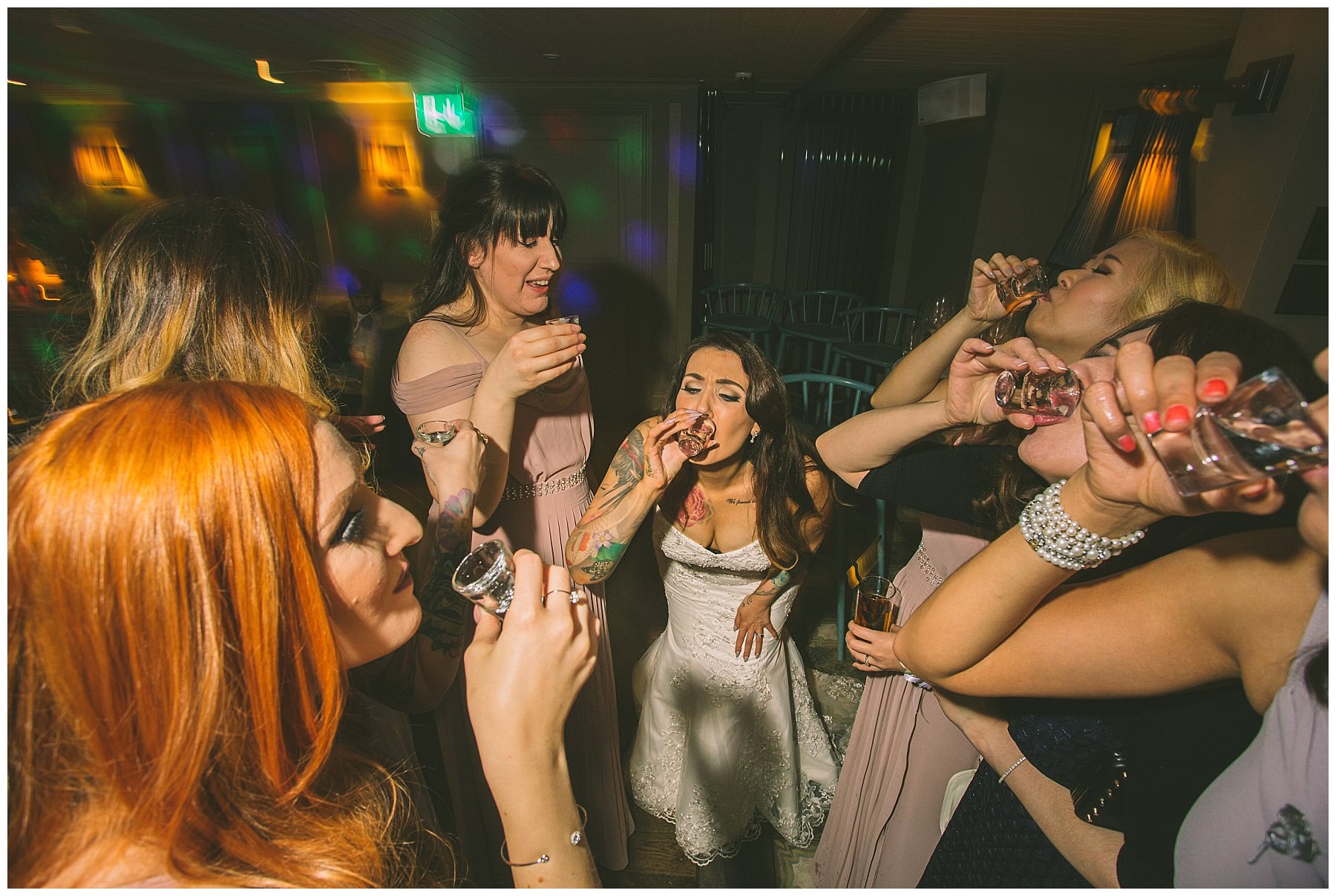 Getting Married at King Street Town House
The team at King Street Town House will do whatever it takes to give you the perfect wedding day. From arranging private hire of the 6th floor terrace all the way through to going all out and having exclusive use of the entire house, 40 bedrooms and access to the infinity pool and spa area for you and all your guests. When it comes to food King Street Town House chefs know how to put on a spread. From delicious hog roasts to BBQ on the heated terrace of the 6th floor or the finest dining experience to afternoon tea they have it all worked out.
If you have decided on King Street Town House for your wedding then please do get in touch!