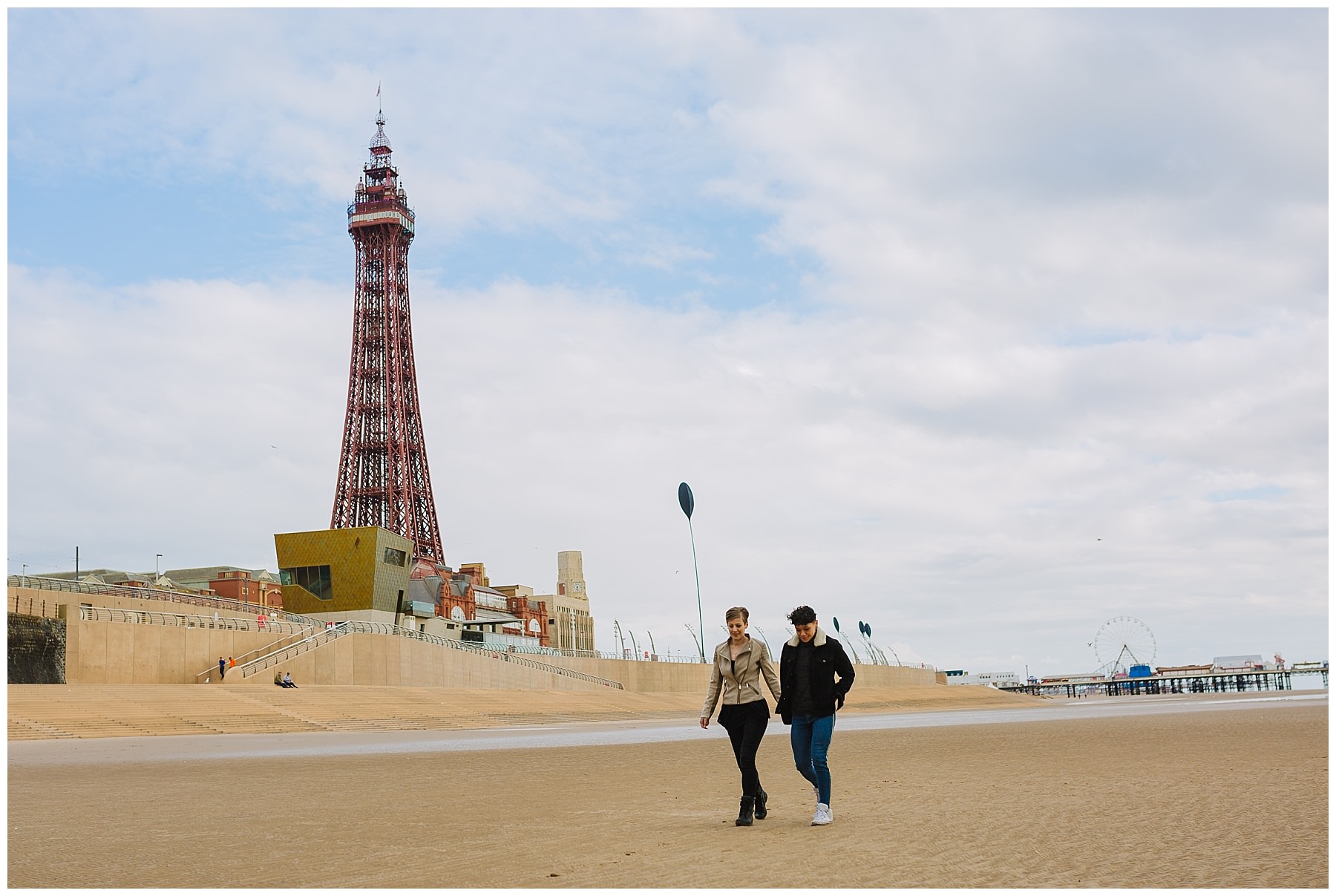 When you think of Blackpool what do you think of? The Big One, The Pleasure Beach, tacky Kiss Me Quick Hats, The Illuminations, Arcades? Yep me too! Maybe you don't initially think of the perfect place for an engagement shoot. I did and Fran and Sandra were totally with me. Like Me and like Blackpool, Fran and Sandra don't take themselves to seriously and are up for a good laugh and were happy to run with any of my suggestions.
Walks on the beach and chips by the sea
We met up on a Friday evening by one of Blackpool's largest arcades, Coral Island. From here we took a wander along the beach and got some shots under one of Blackpool's three Piers. After dirtying up our shoes in the wet sand we took a walk along the front and grabbed some chips, it's a tradition when by the sea! Making our way down the comedy carpet in front of the tower, home to the world famous Blackpool Ballroom and then heading into a few arcades.
Unusual locations for engagement shoots
After exhausting all the standard locations we took a walk through some closed down areas on a few back streets of Blackpool where Fran and Sandra trusted me when I suggested some slightly unusual spots but I am sure you will agree they totally worked!
I really can't wait to catch up with Fran and Sandra again and I am sure there will be lots of fun and laughter when we take on their wedding at Eaves Hall later in the year!