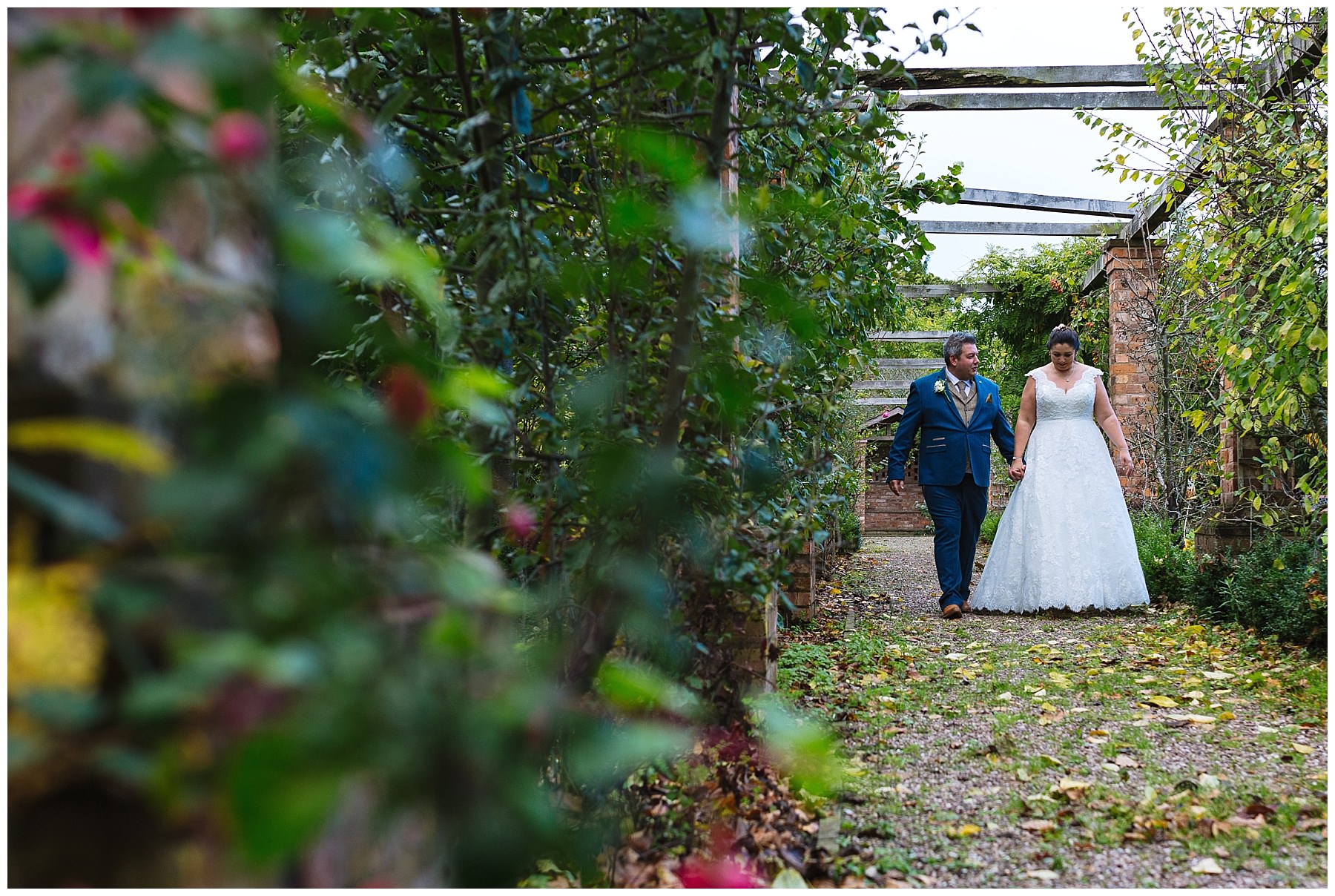 I've got a real treat on the blog today for you. I'm a huge fan of joyful weddings (aren't we all!) and Chris and Rebecca's Willington Hall wedding was packed full of laughter and fun.
A former country house set amidst Cheshire fields, Willington Hall is a stunning wedding venue. The grounds are incredible with lots of hidden corners and nooks and crannies – perfect for sneaking off to for couple's portraits! There's a real warmth to the building (not just caused by the striking orange brickwork) but it feels like someone's home and weddings have a real 'house party' vibe to them.
Weddings at Willington Hall
I met up with Rebecca and her girls a few hours before the ceremony. They were all being pampered up in the beautiful, sunny bridal suite. The flower girls (Rebecca's nieces) kept her nerves at bay as they chattered away about the day. Their excitement was infectious!
As the girls were getting glammed groom to be Chris was down in the bar where he was greeting guests and enjoying a pre-wedding pint so i spent a little time flying up and down stairs to capture them both which is easy if both bride and groom are getting ready in the same place. Brides have told me how much they love looking at what their new husband got up to on the wedding morning and having two perspectives during the wedding ceremony and speeches is always a real bonus.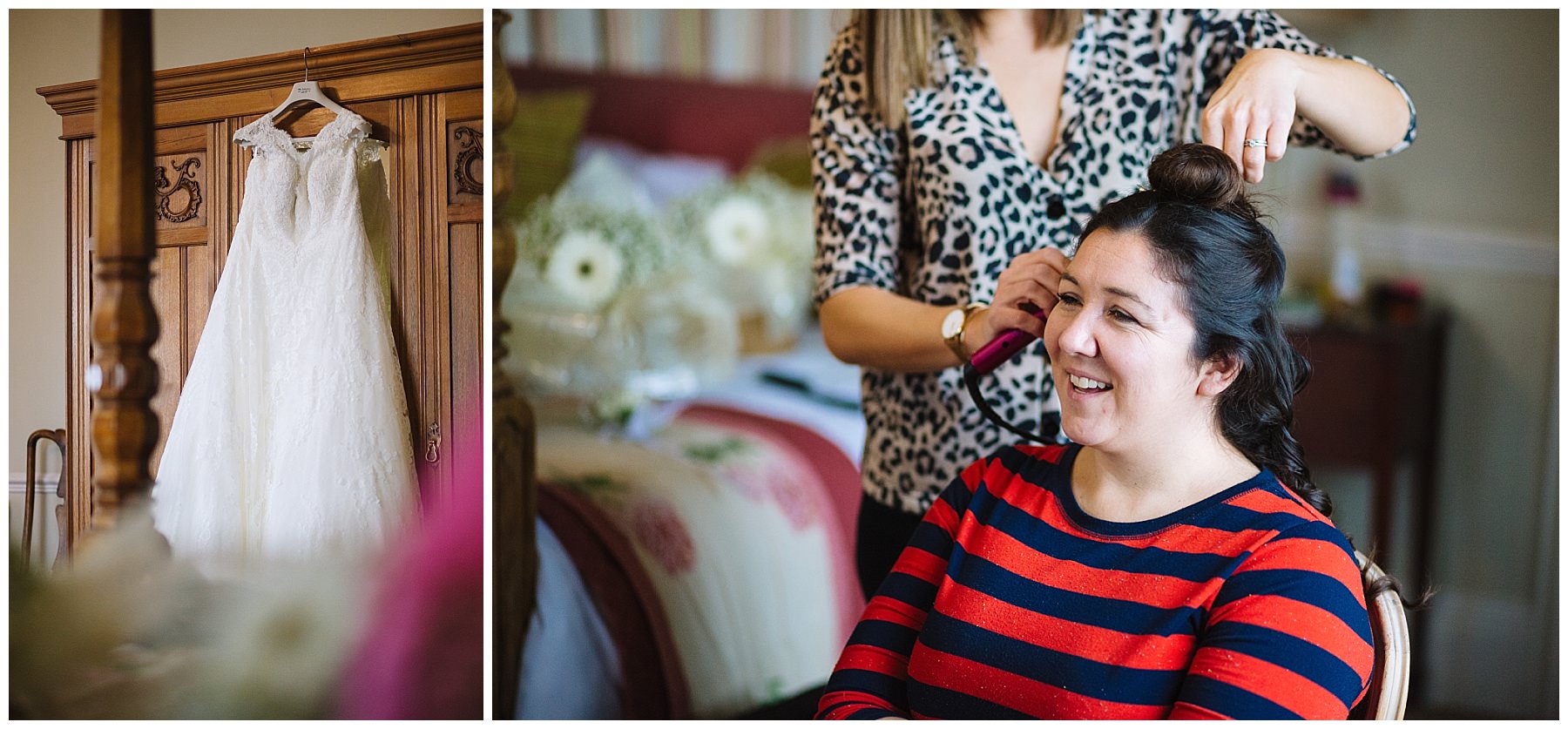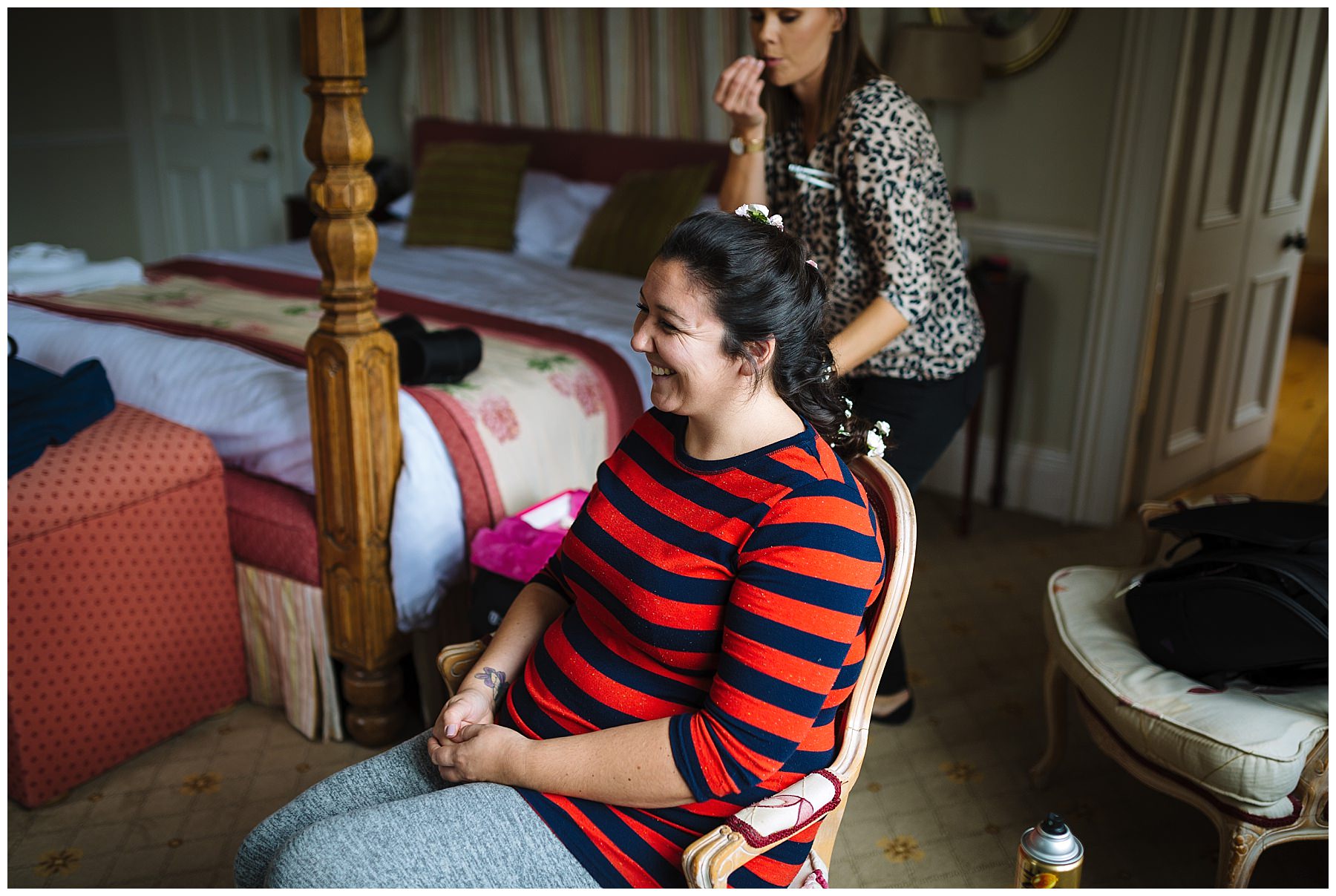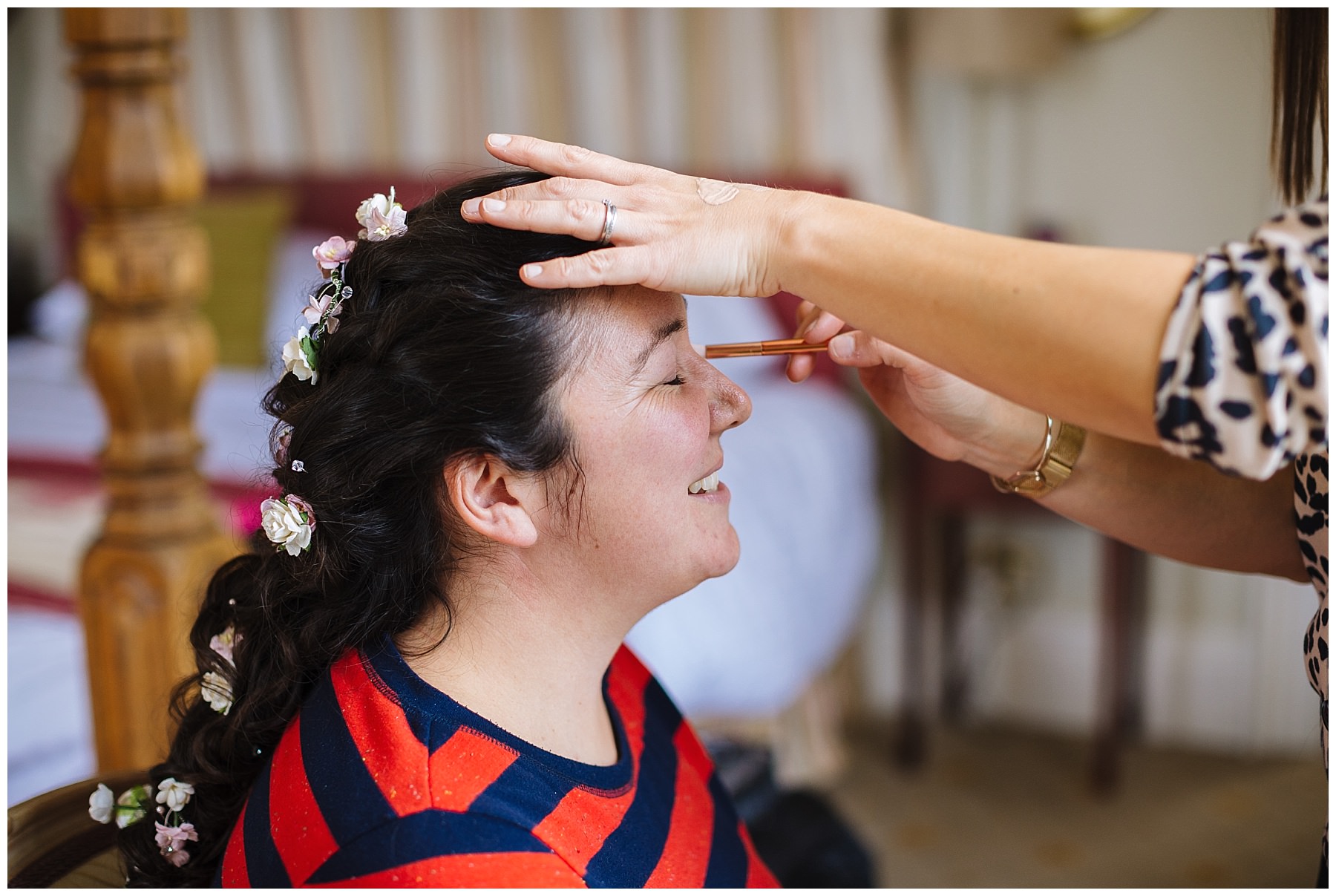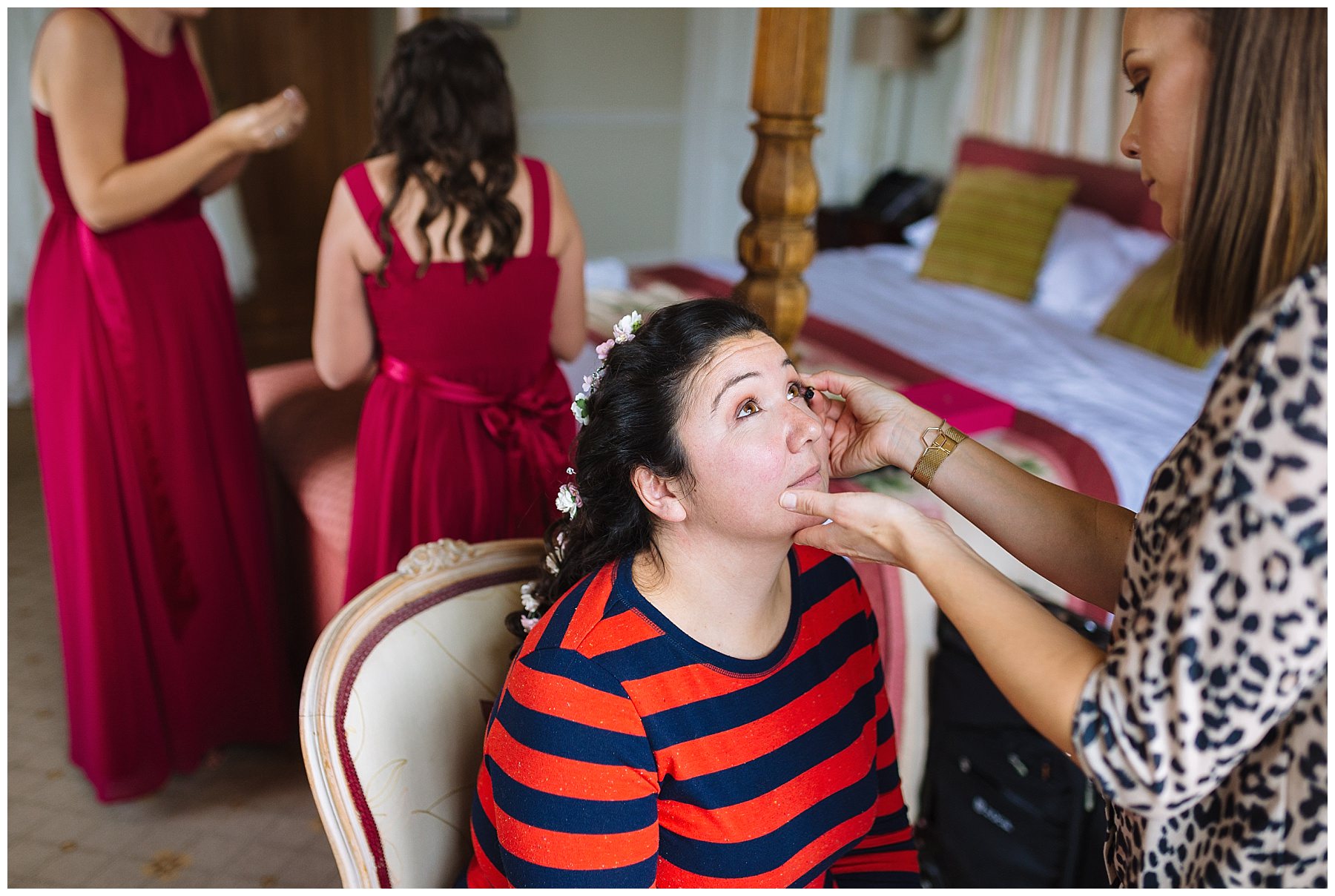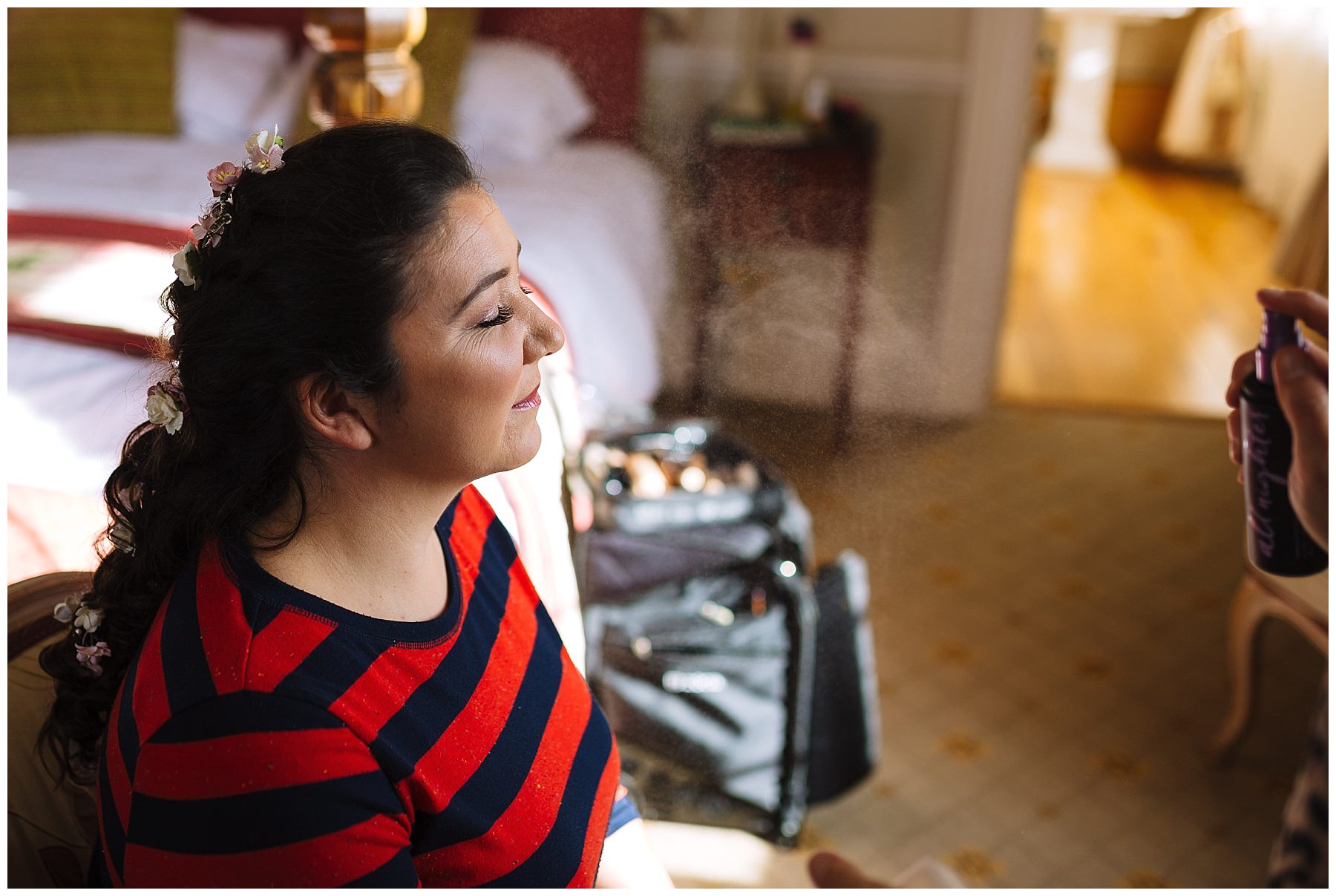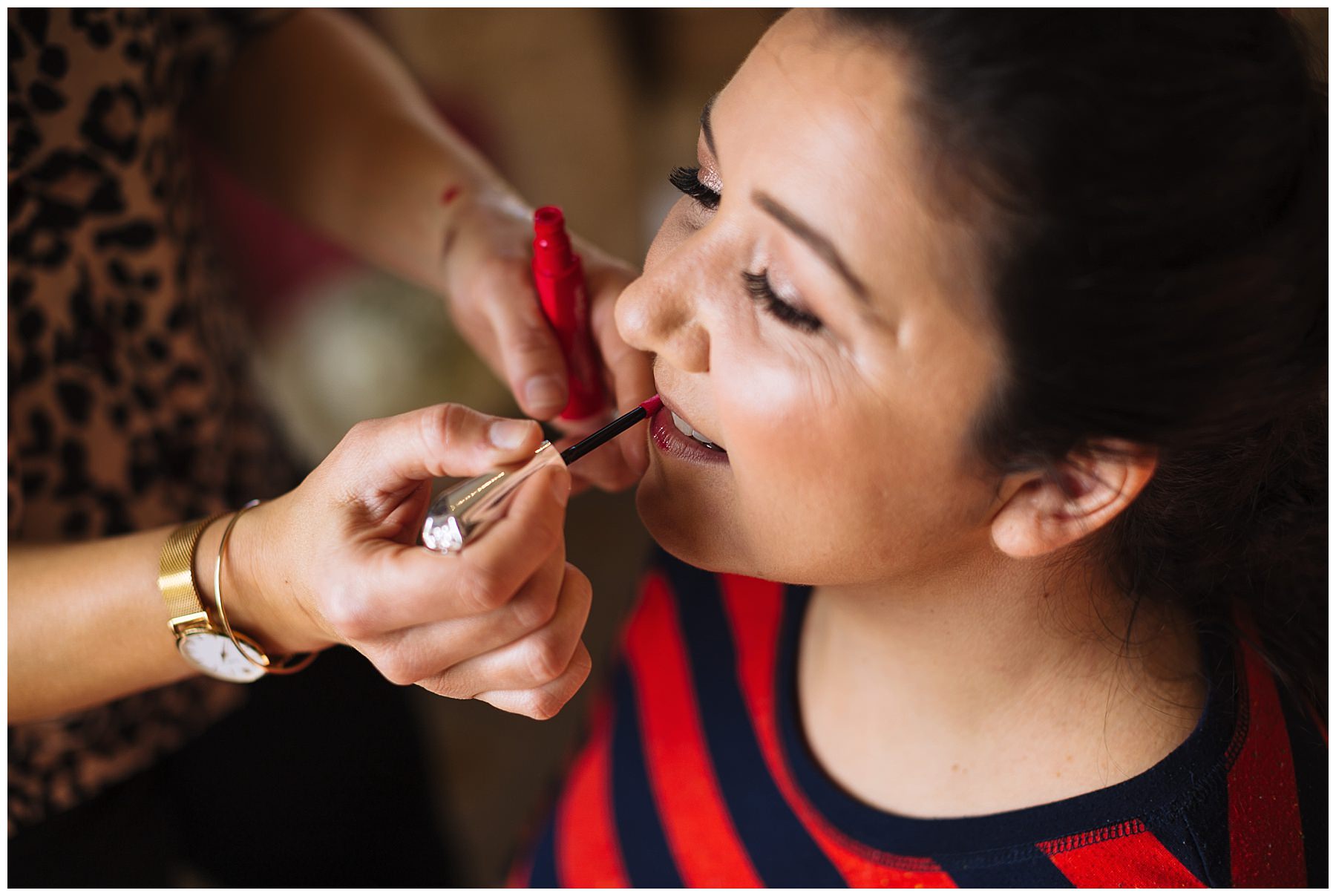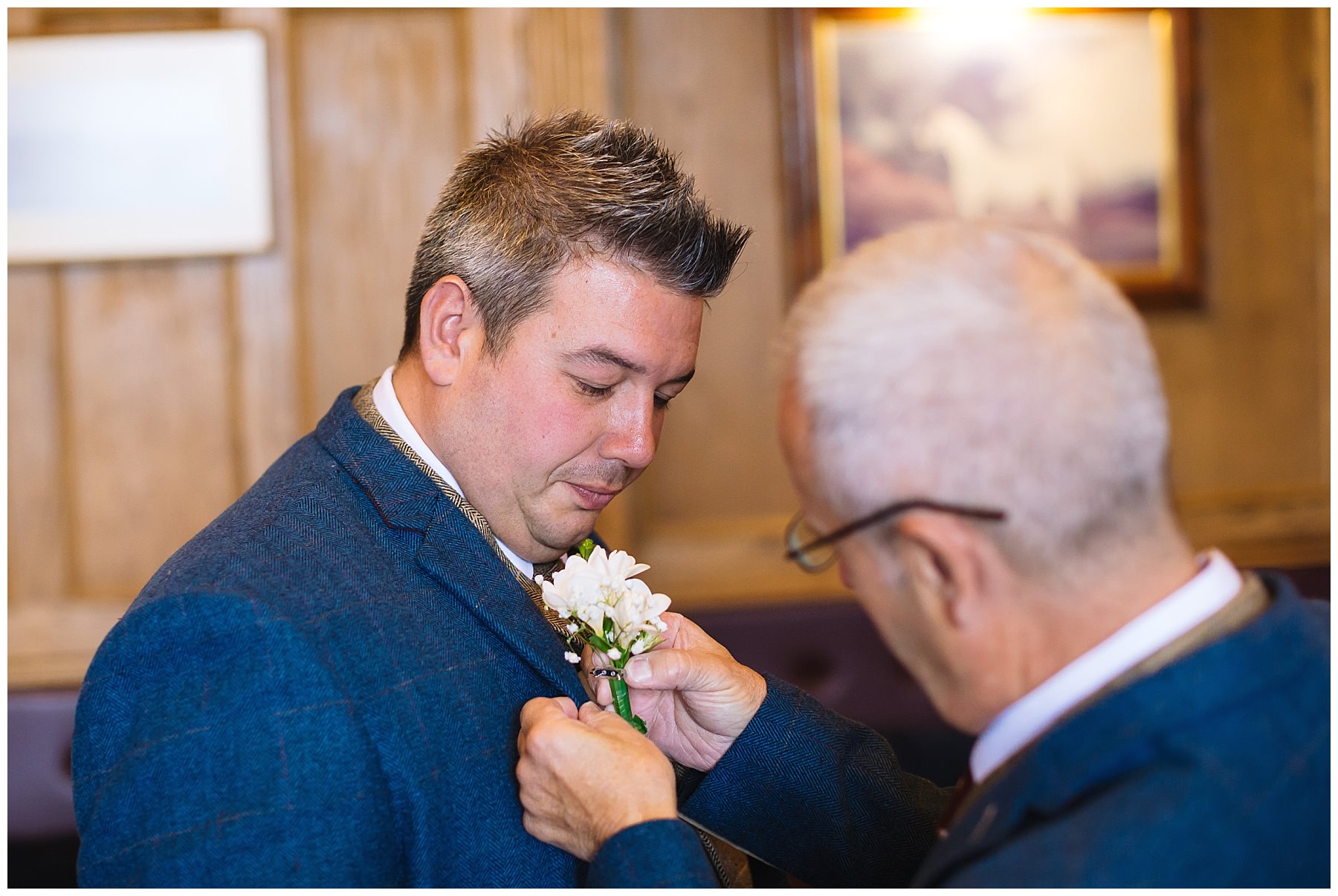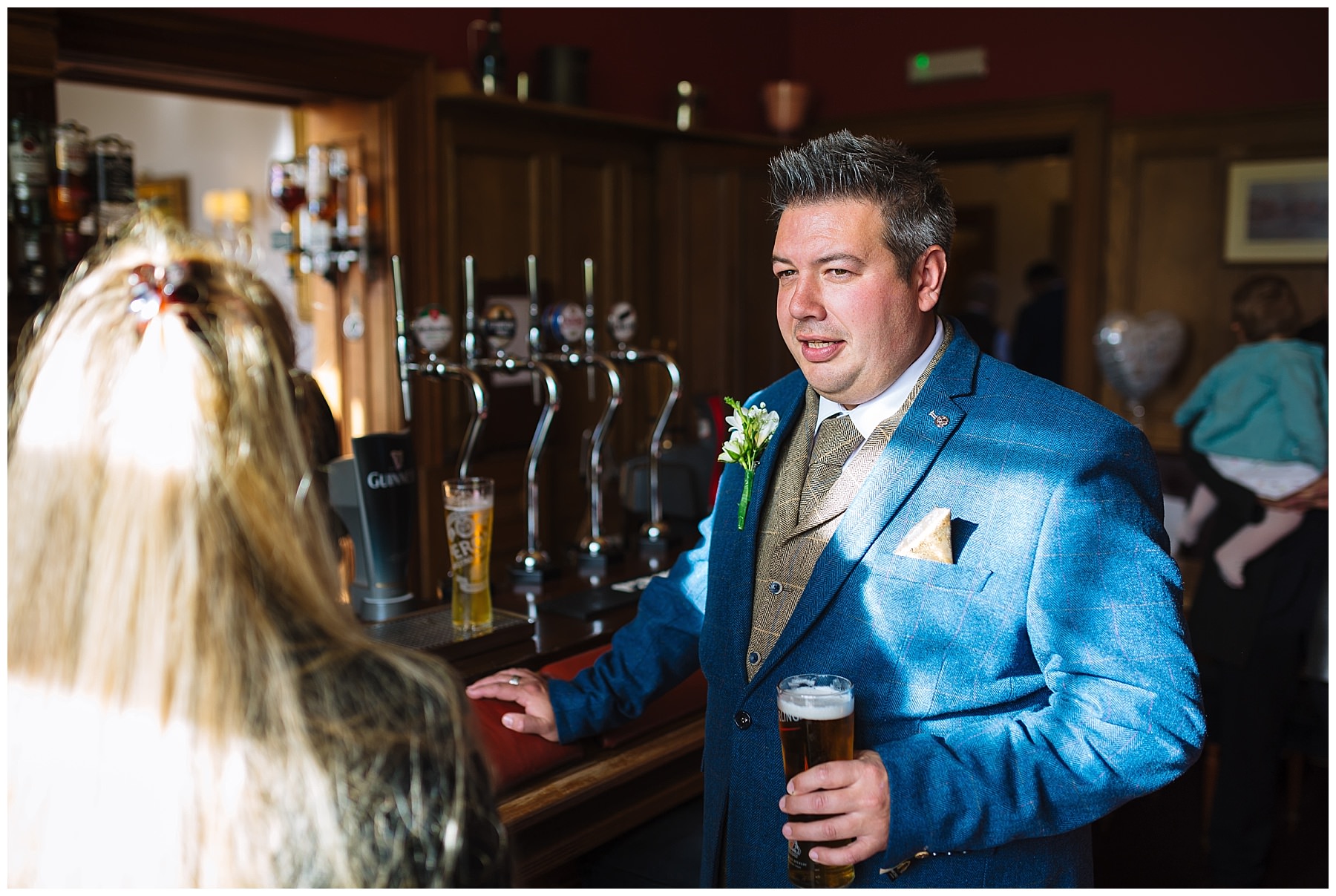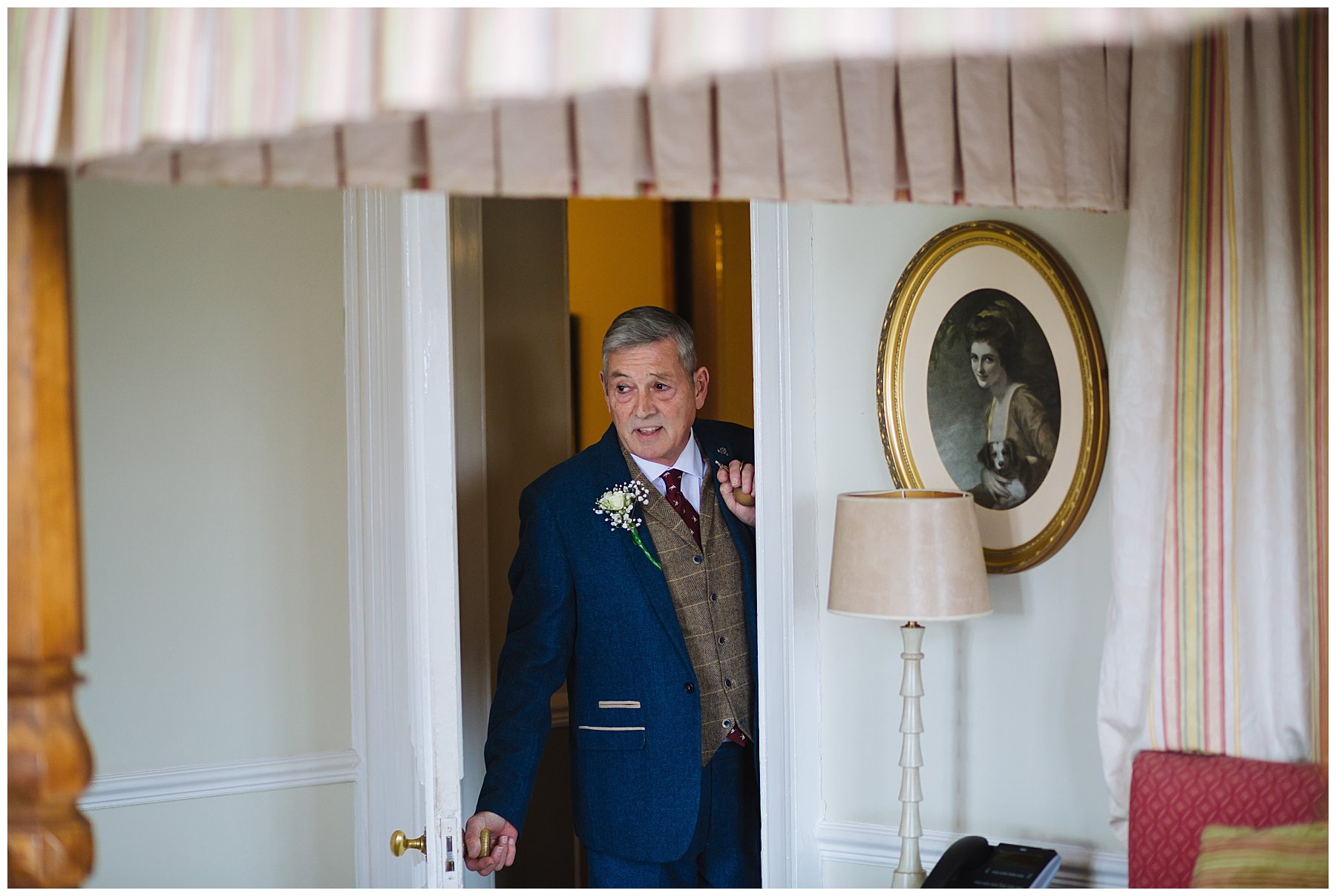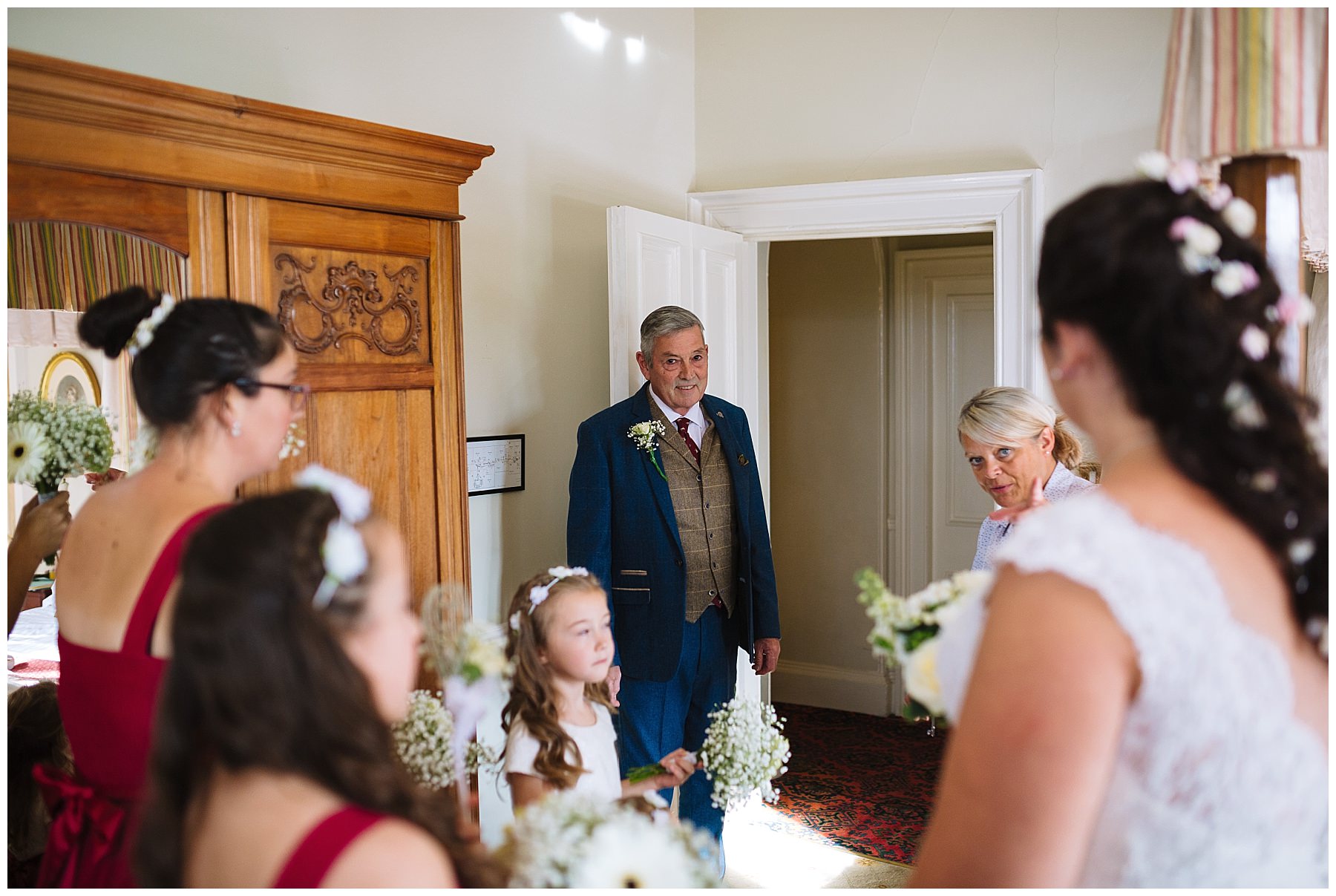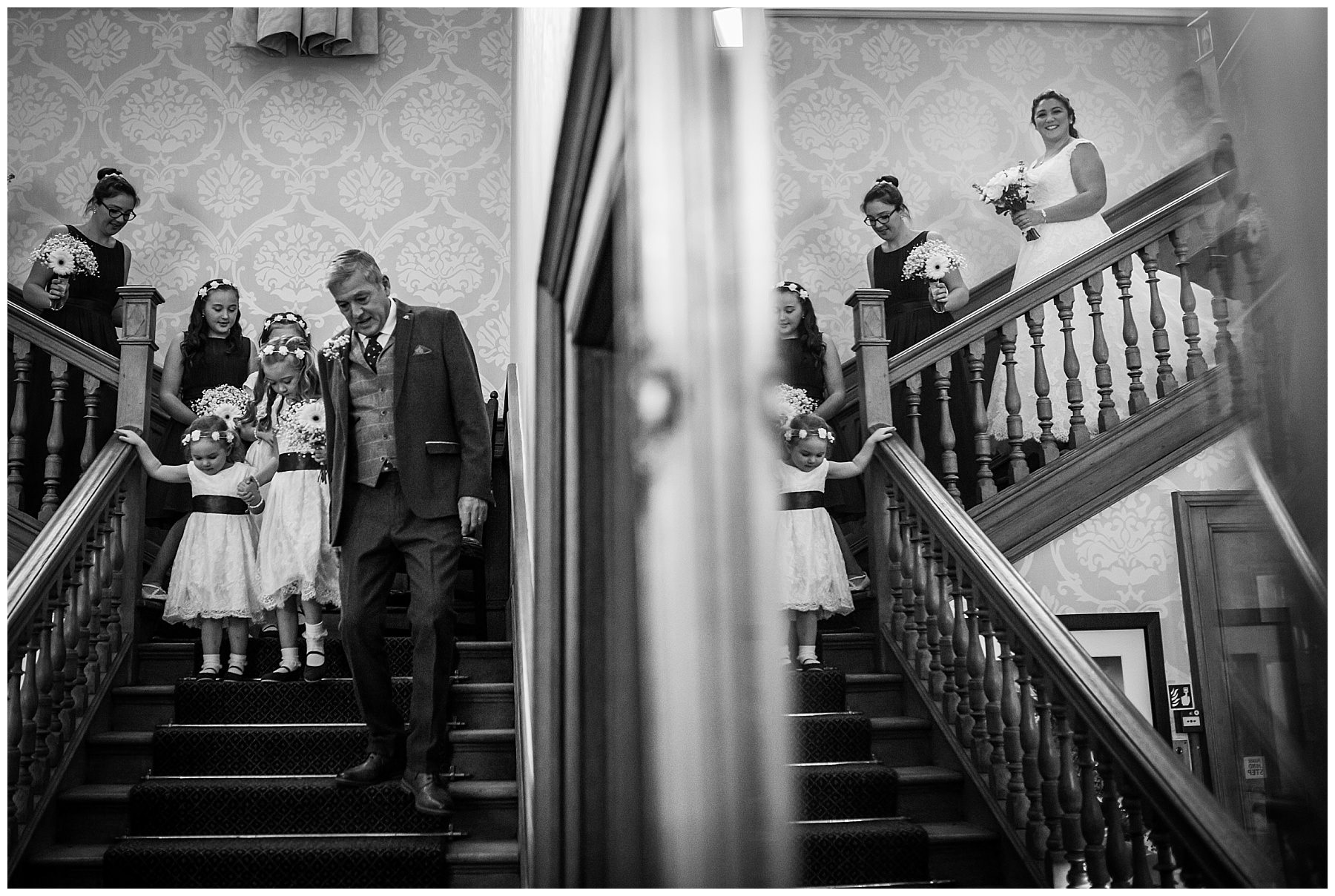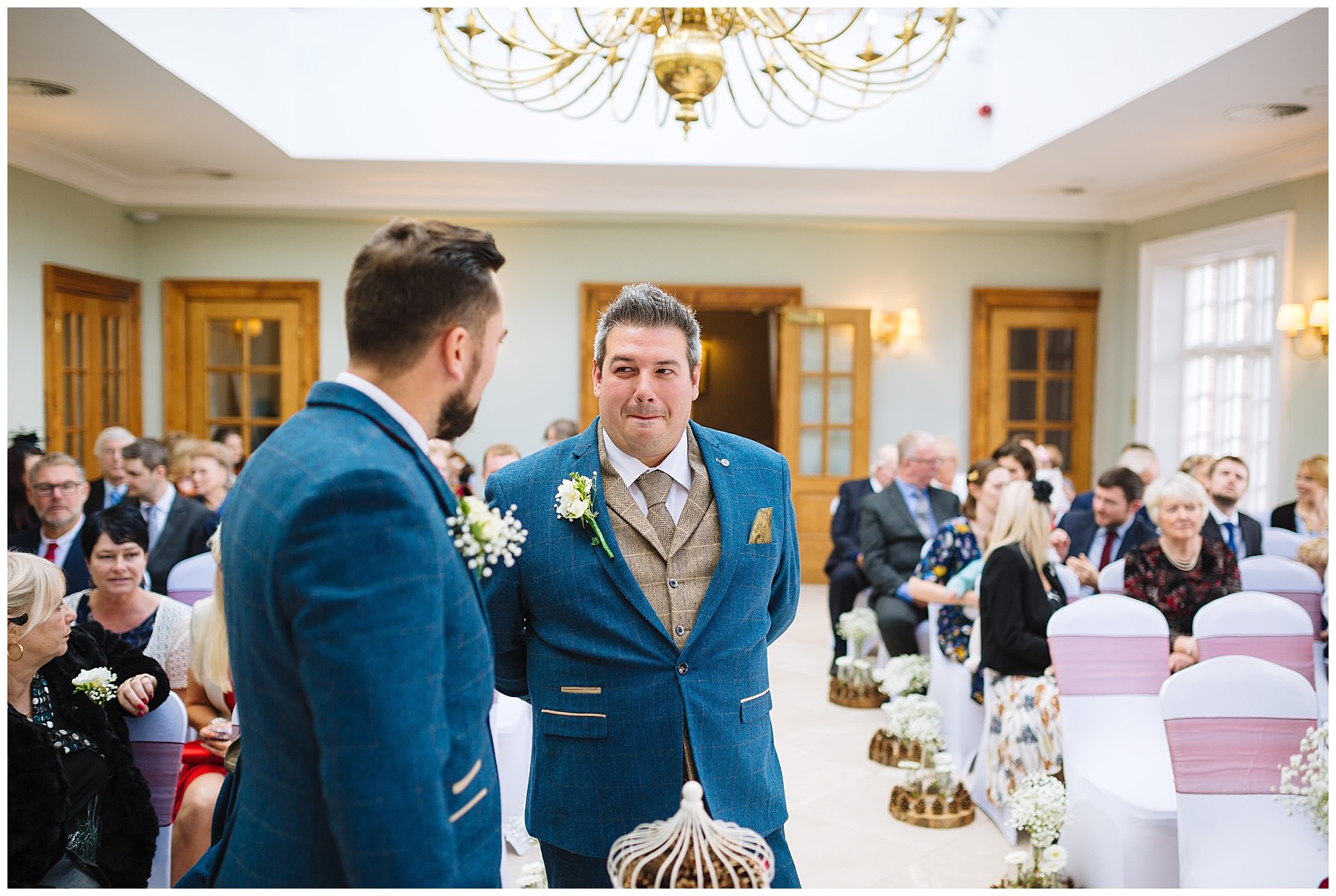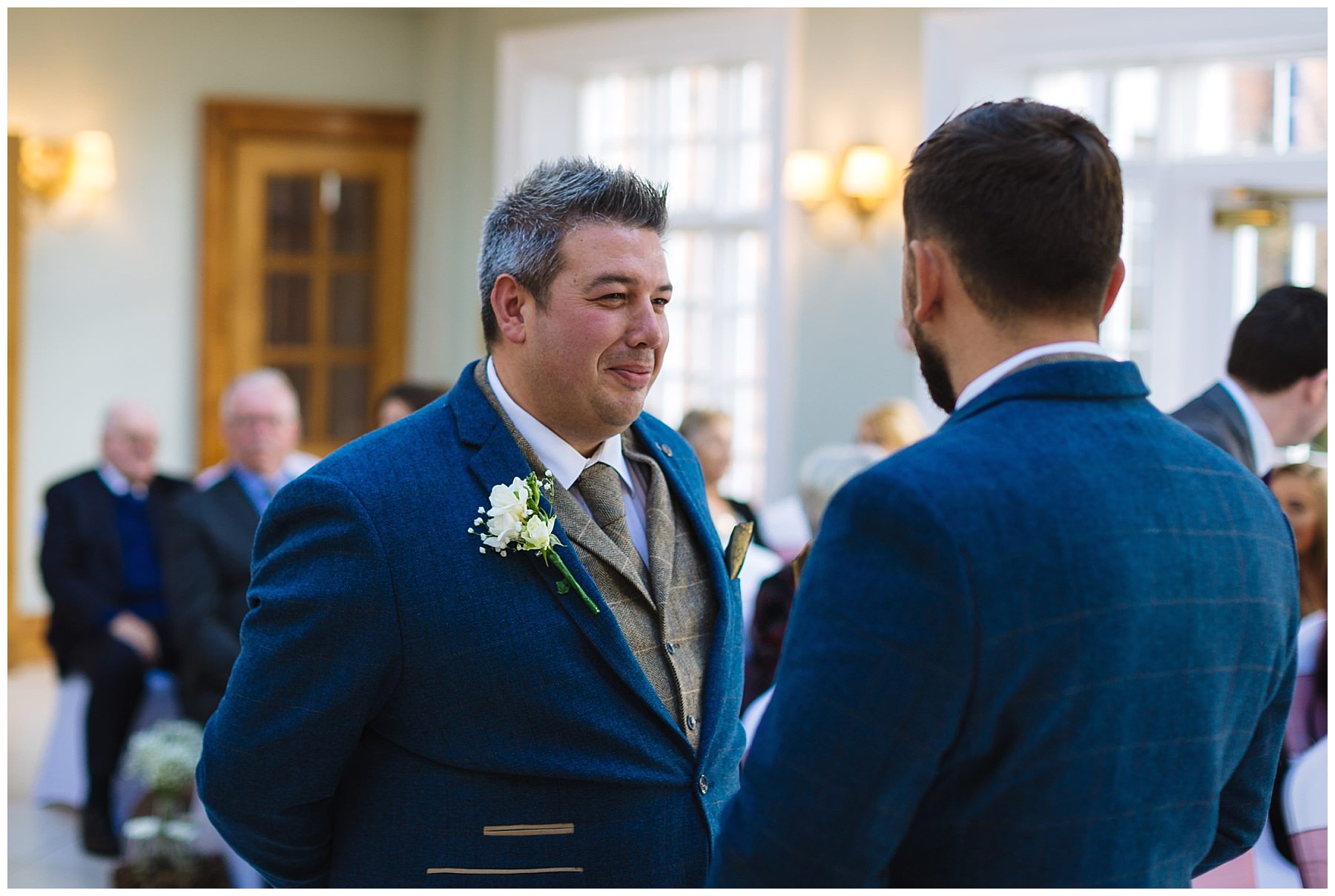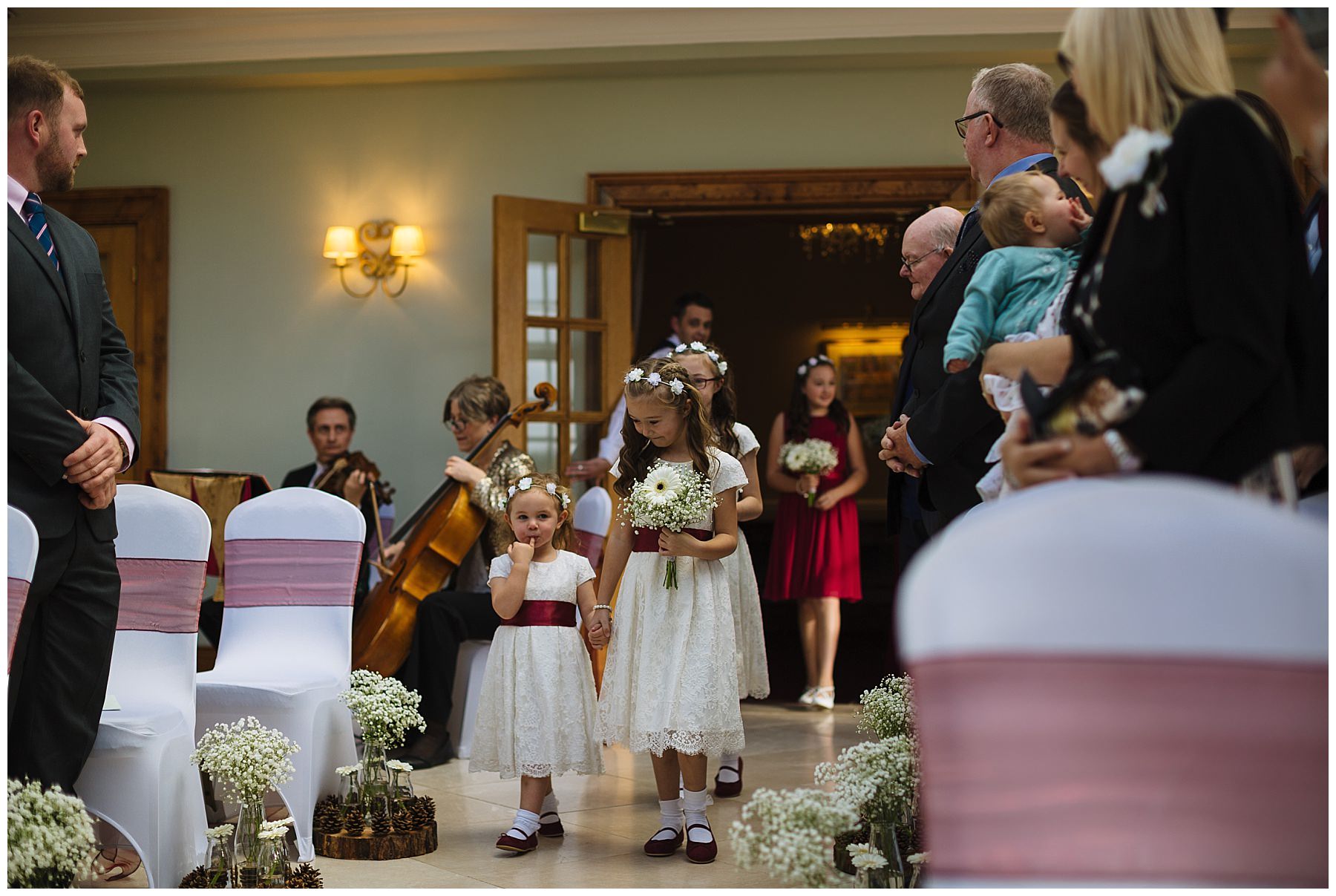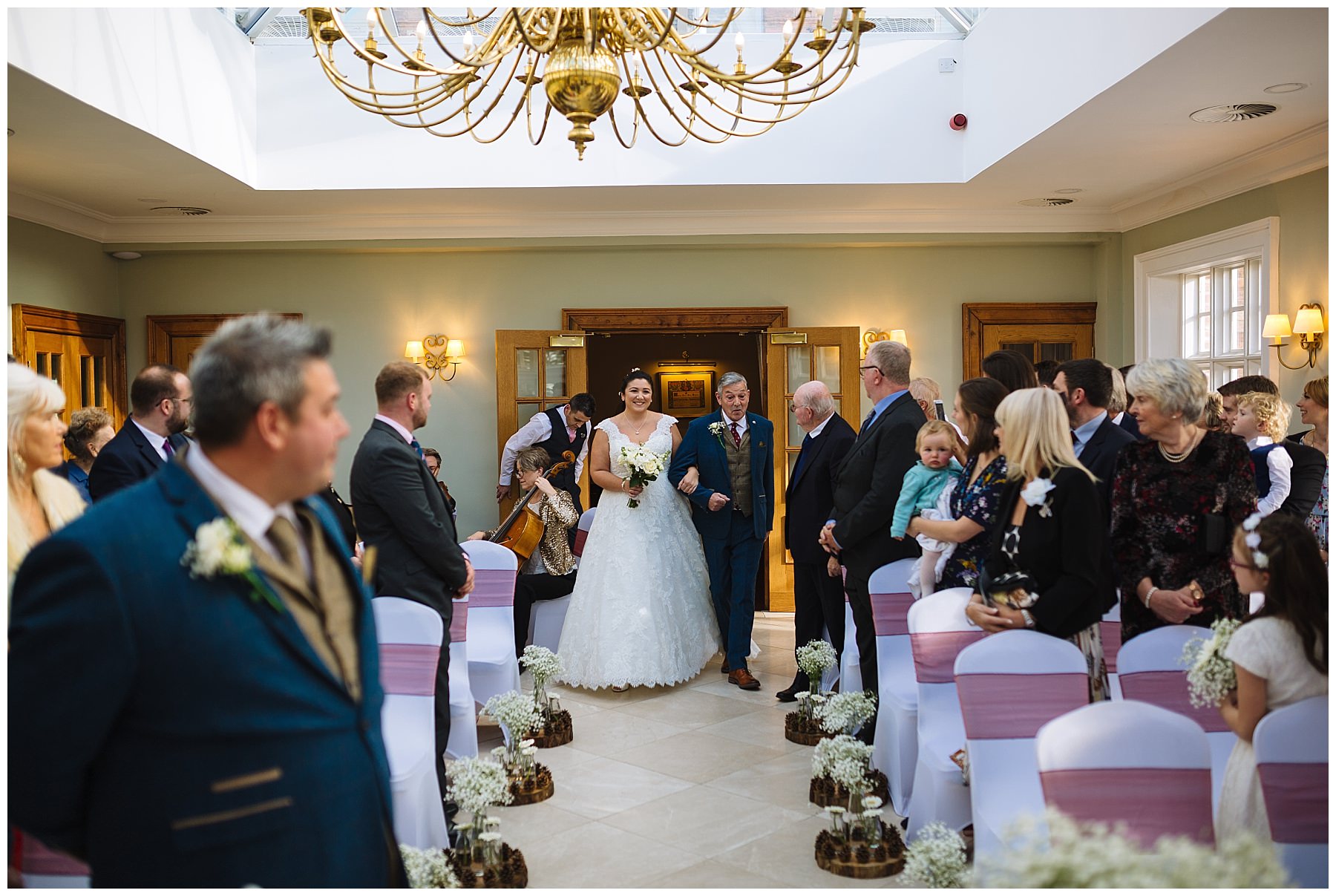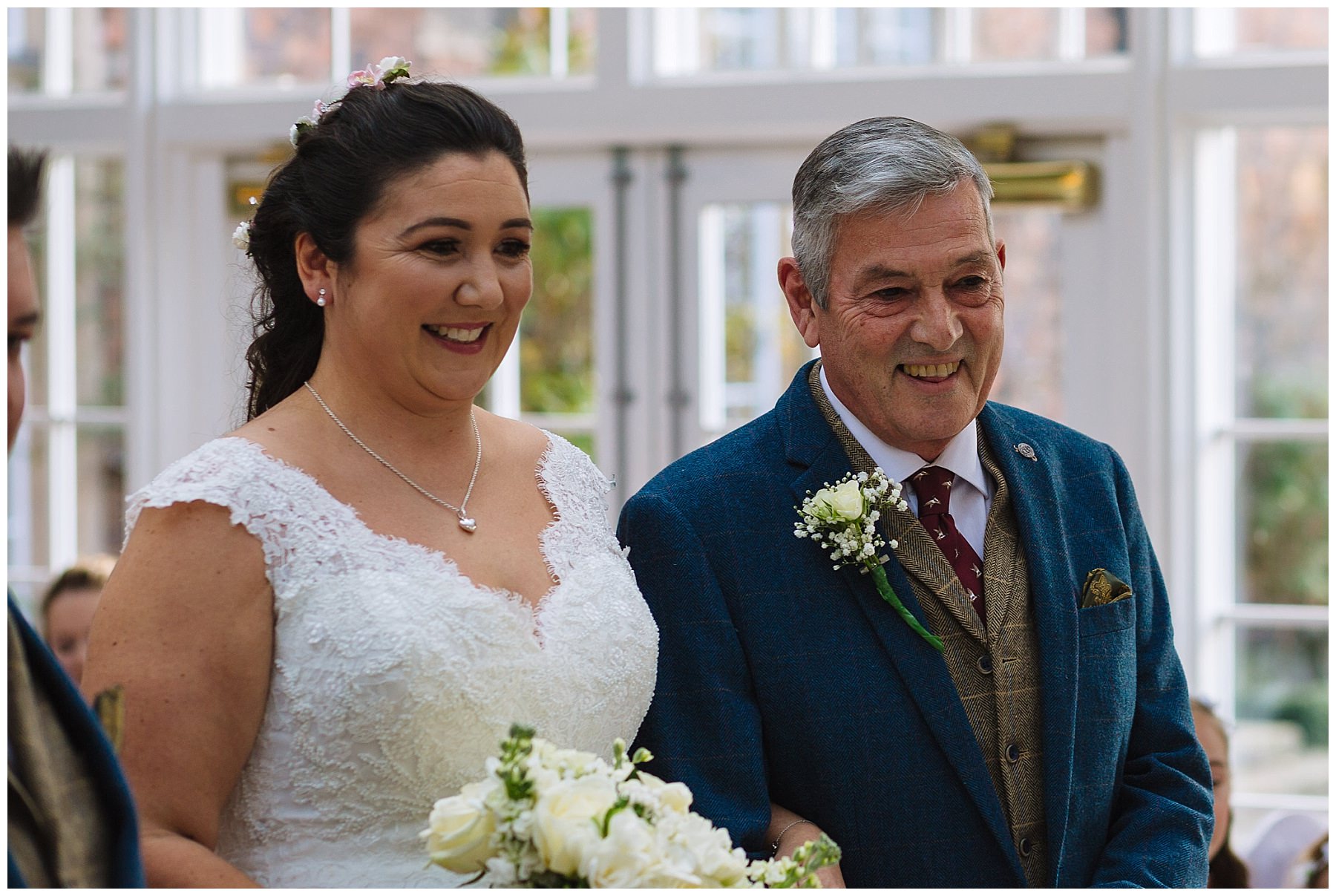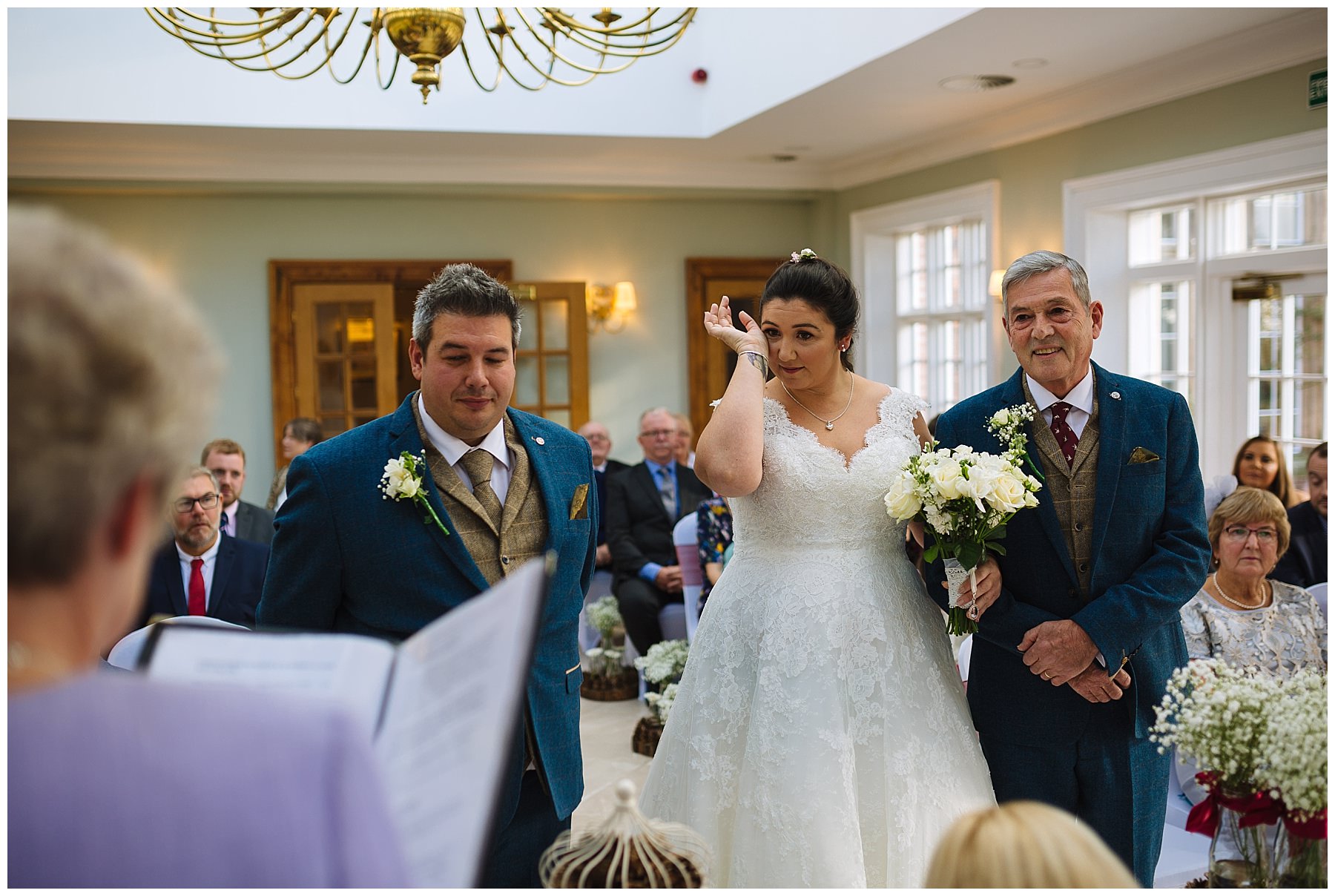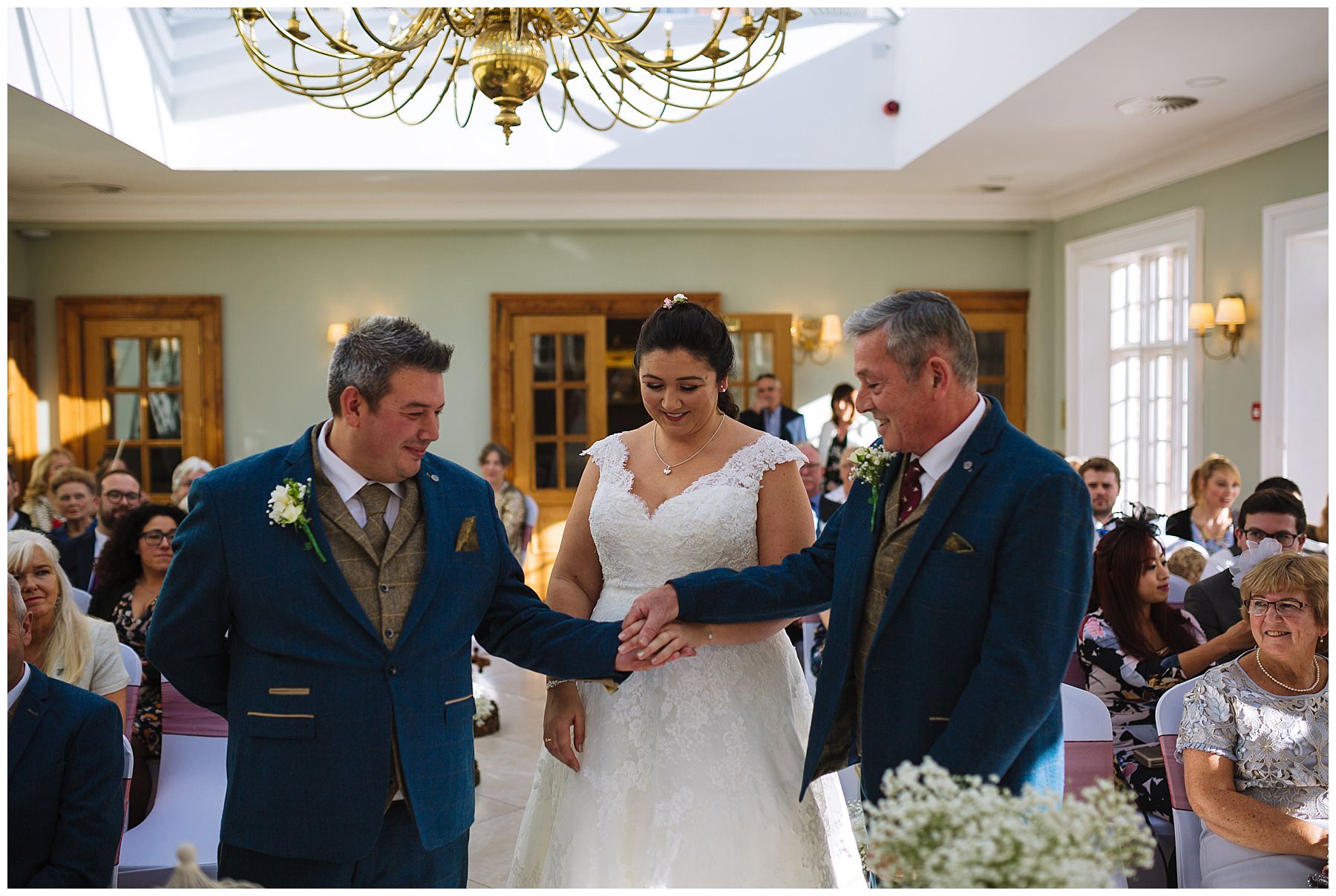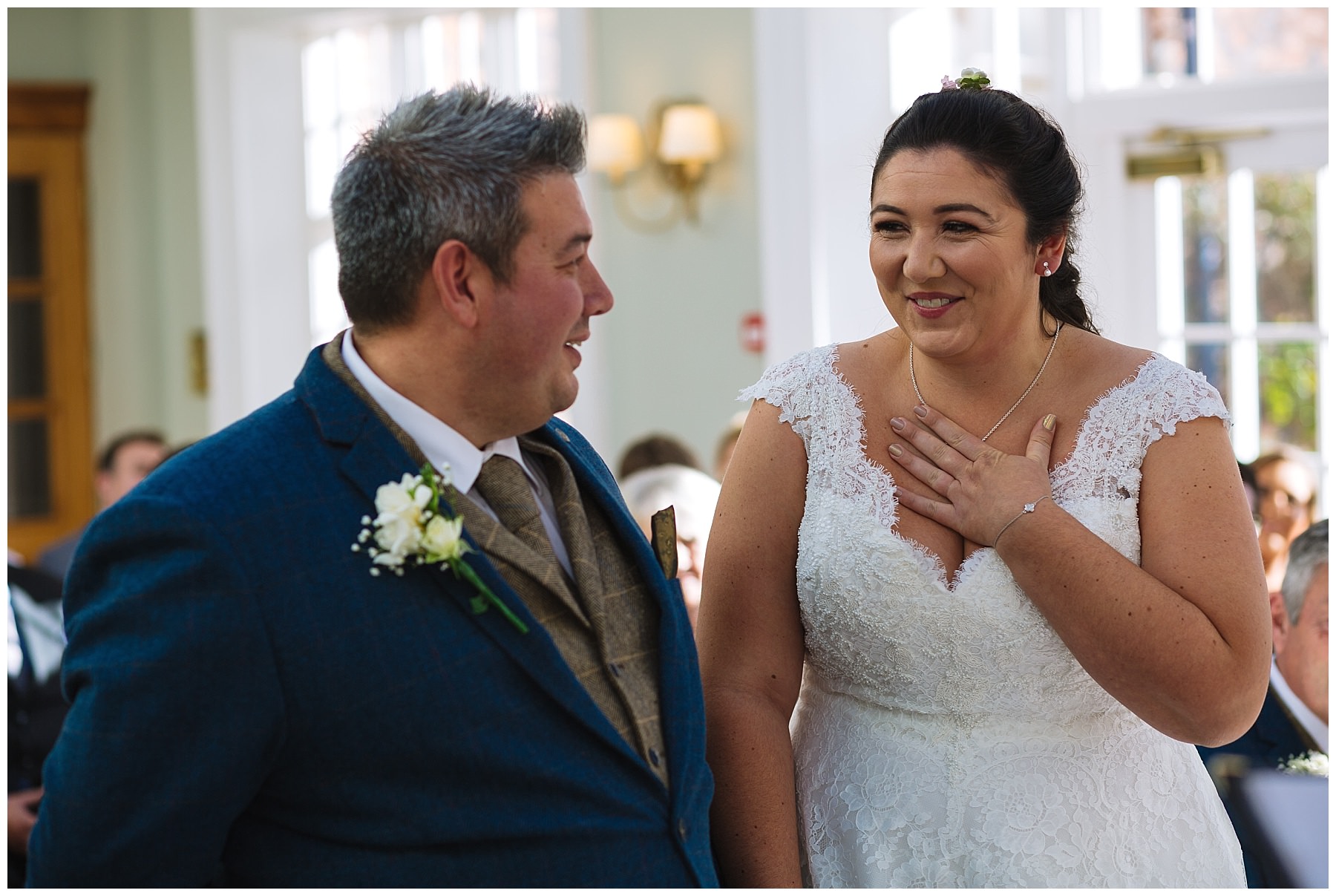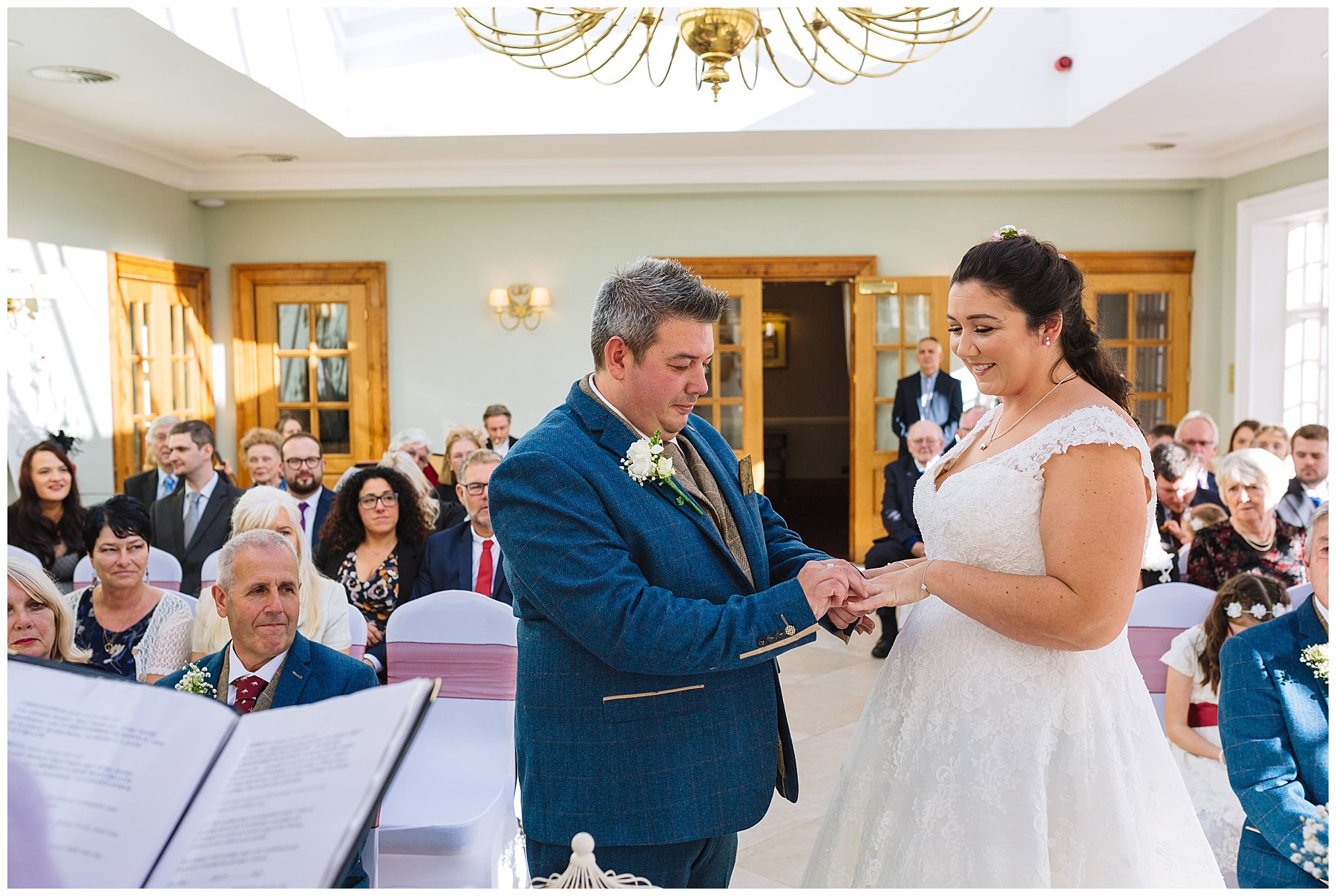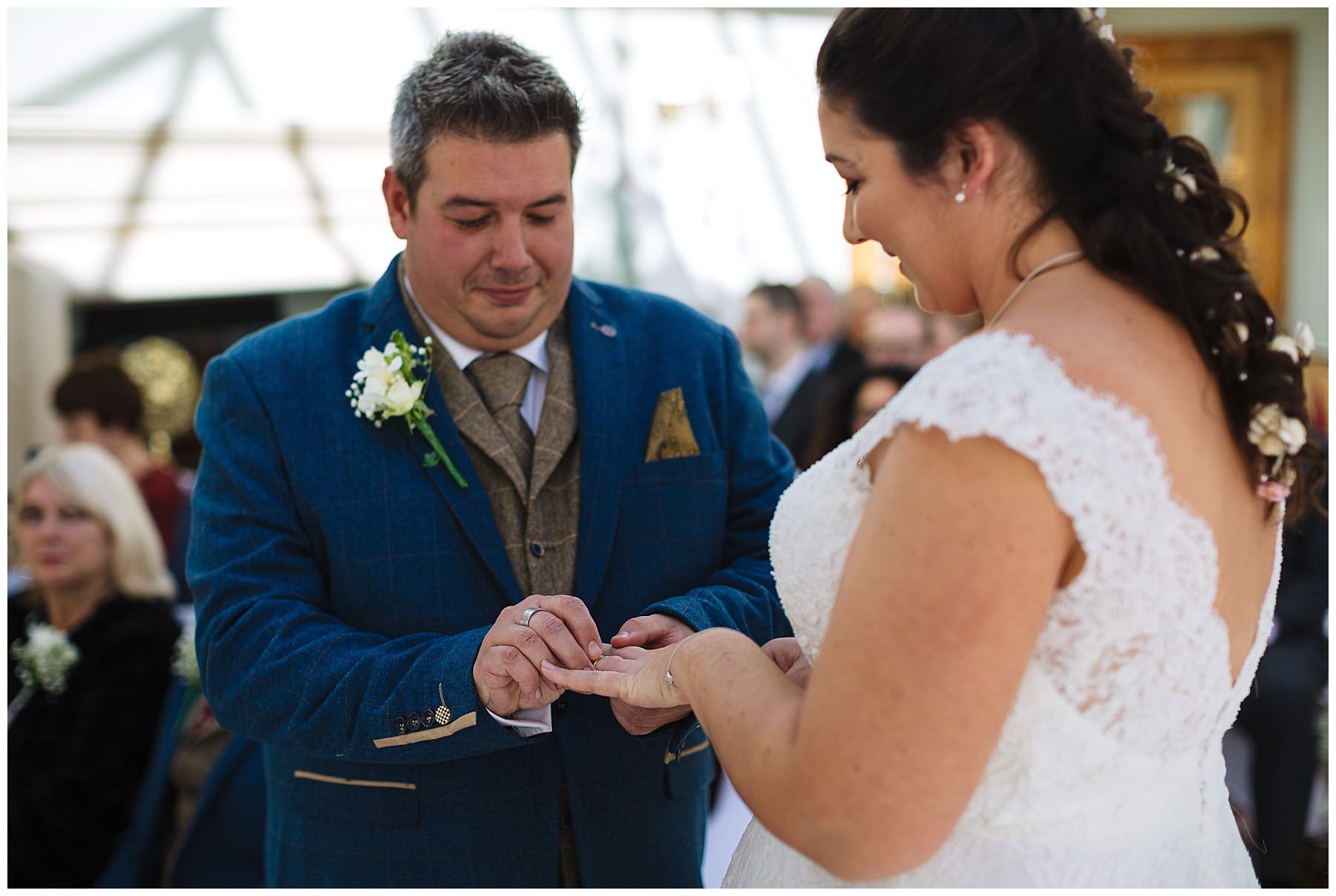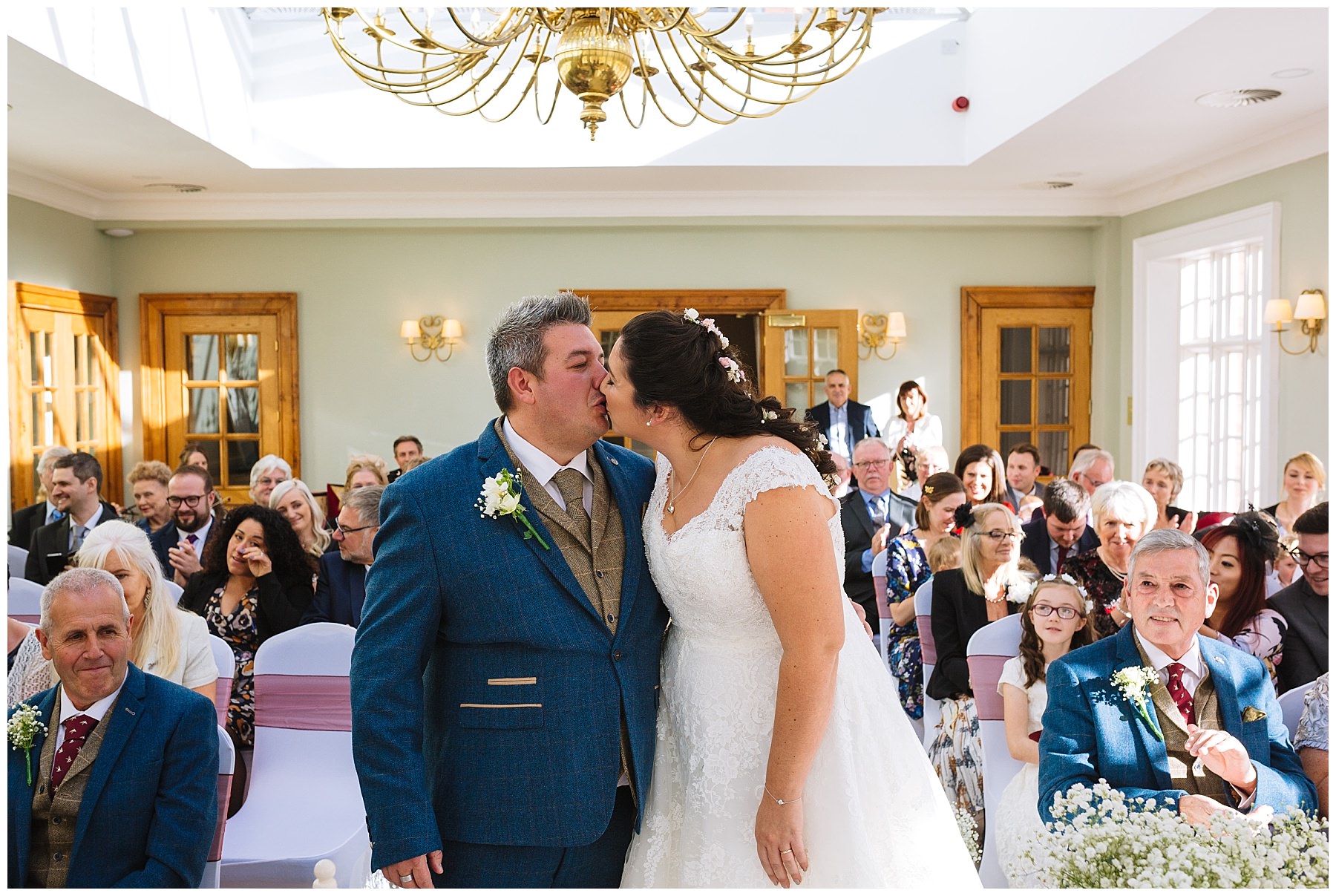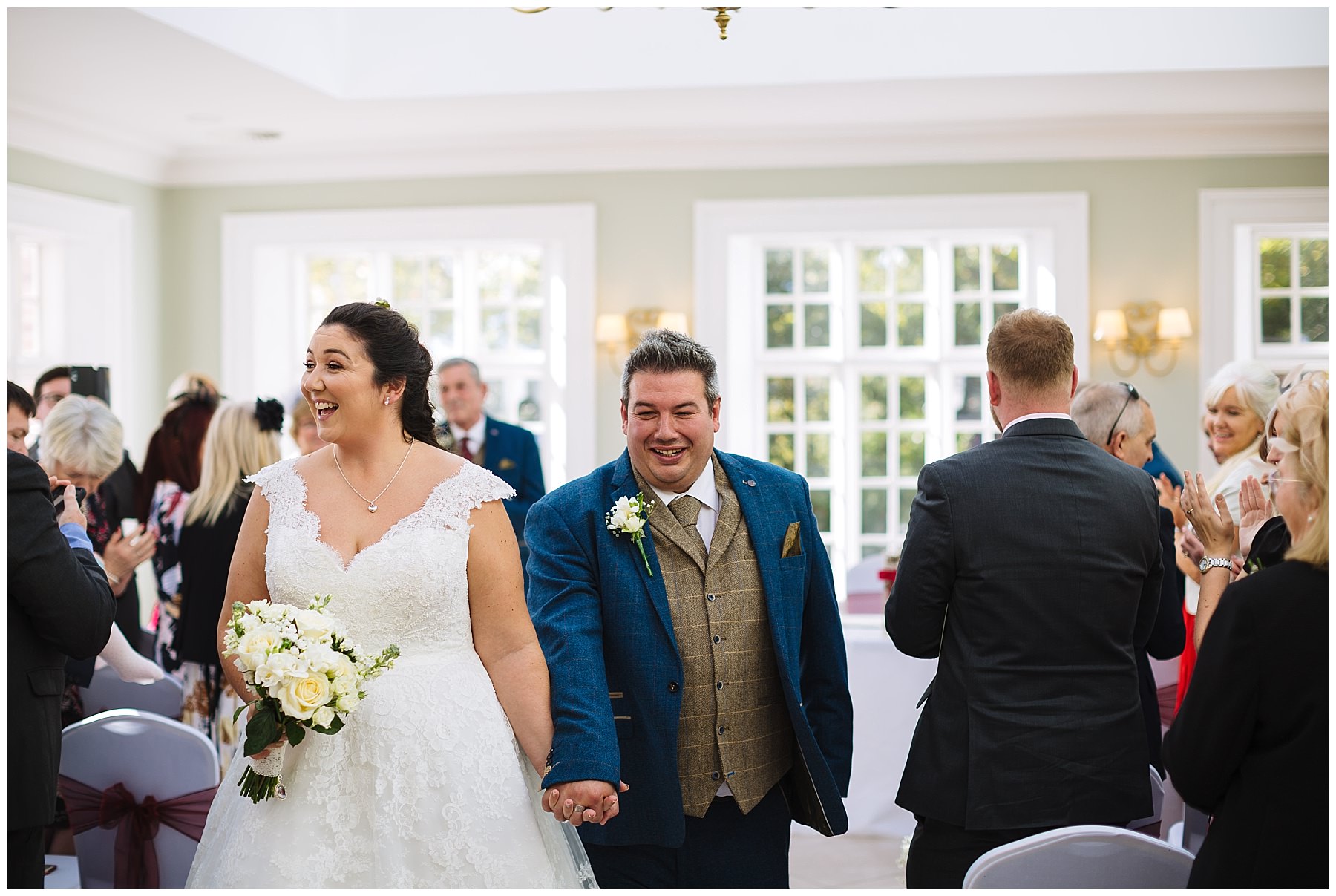 Willington Hall wedding party
At Willington Hall couples have a choice of rooms to hold their ceremony in, or if the weather is playing ball they can say their vows out in the grounds in the Garden Temple. Rebecca and Chris opted for the Richmond Room which is perfect for photography, the glass ceiling lets in plenty of lovely light while the doors look out onto the beautiful gardens.
Rebecca and Chris had planned an intimate day with their nearest and dearest. They surrounded themselves with their favourite people and that included their two dogs who turned up in the afternoon! Brody and Hugo joined us for some pictures which was a lot of fun. I know they say never to work with children and animals but I love the mayhem they cause!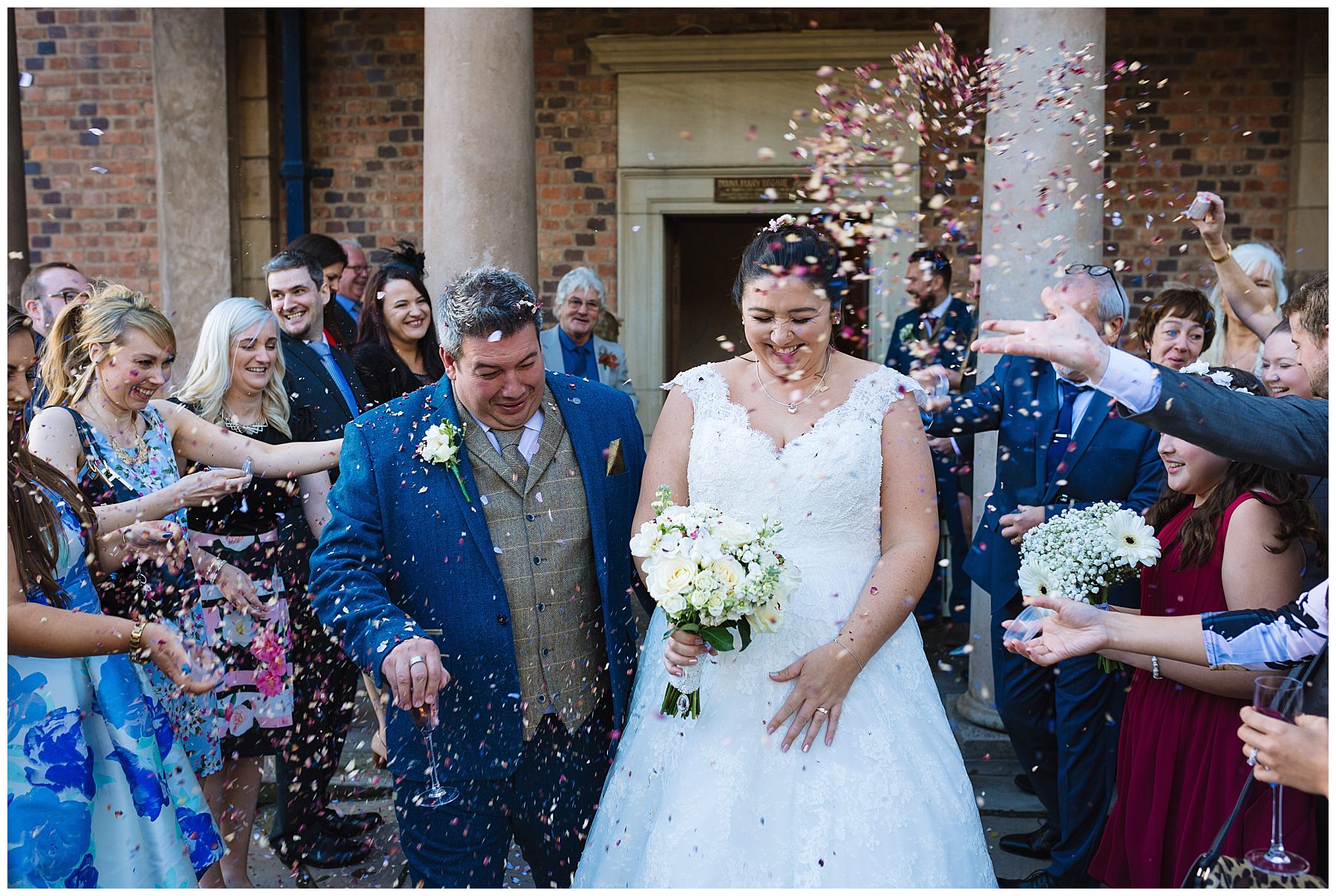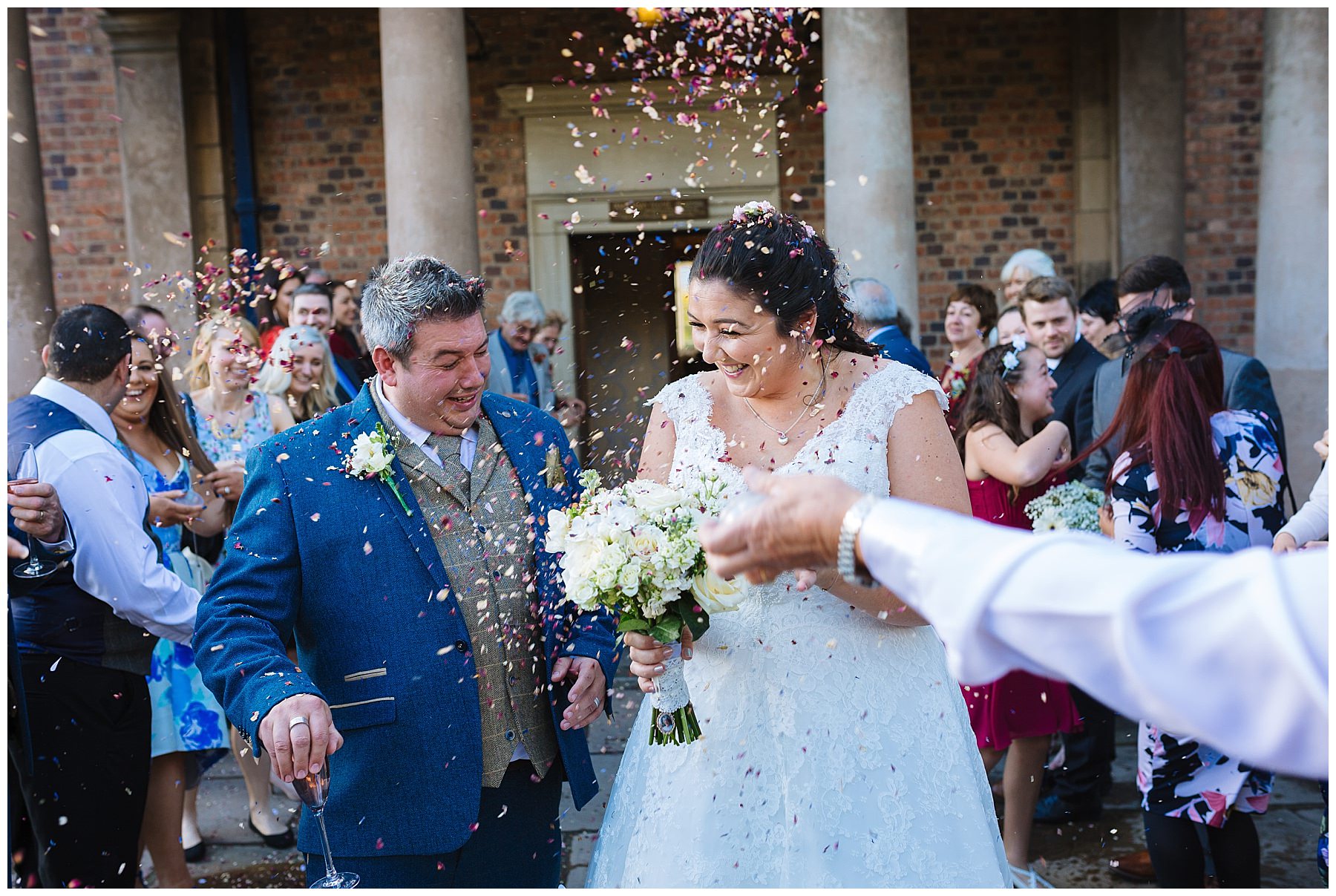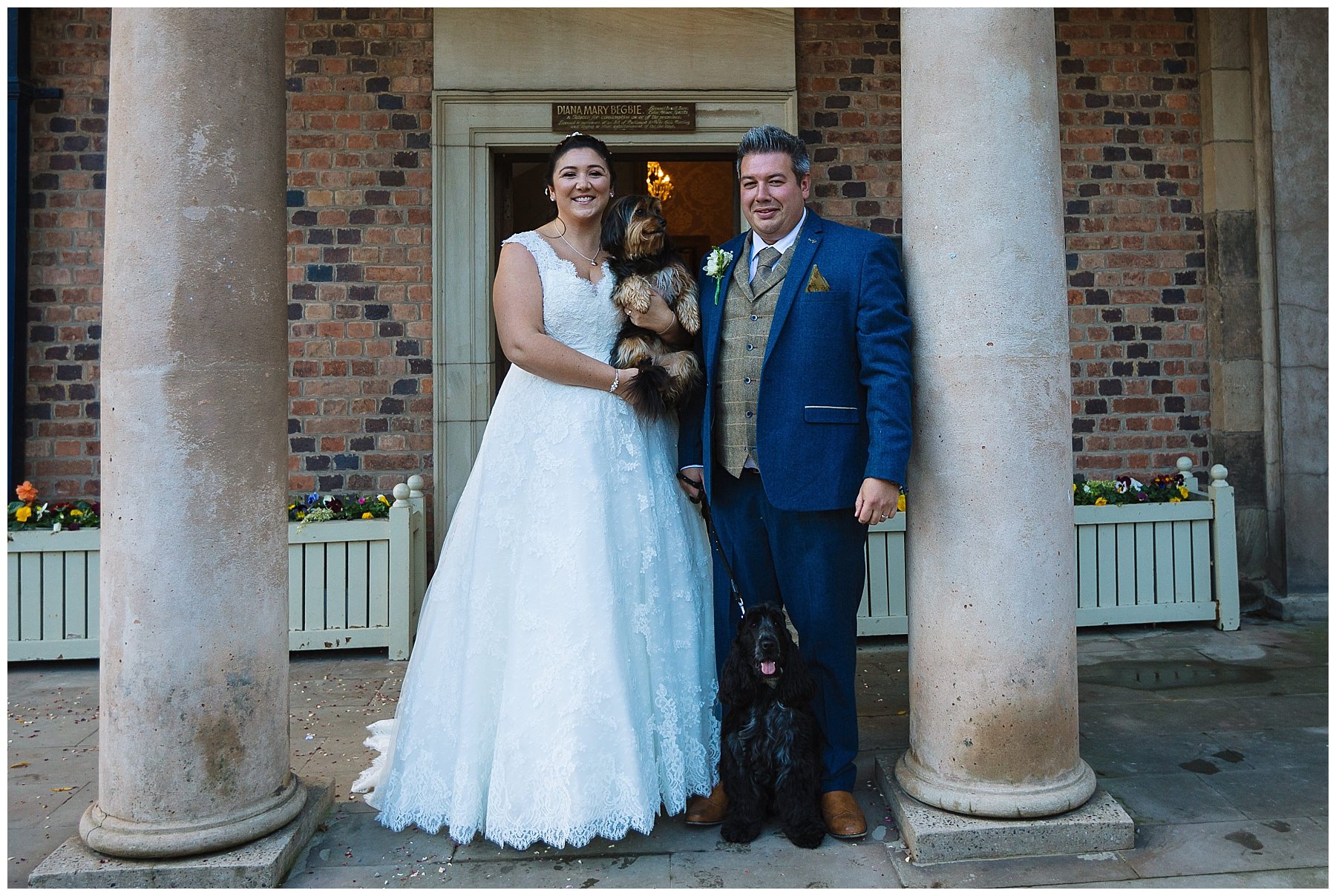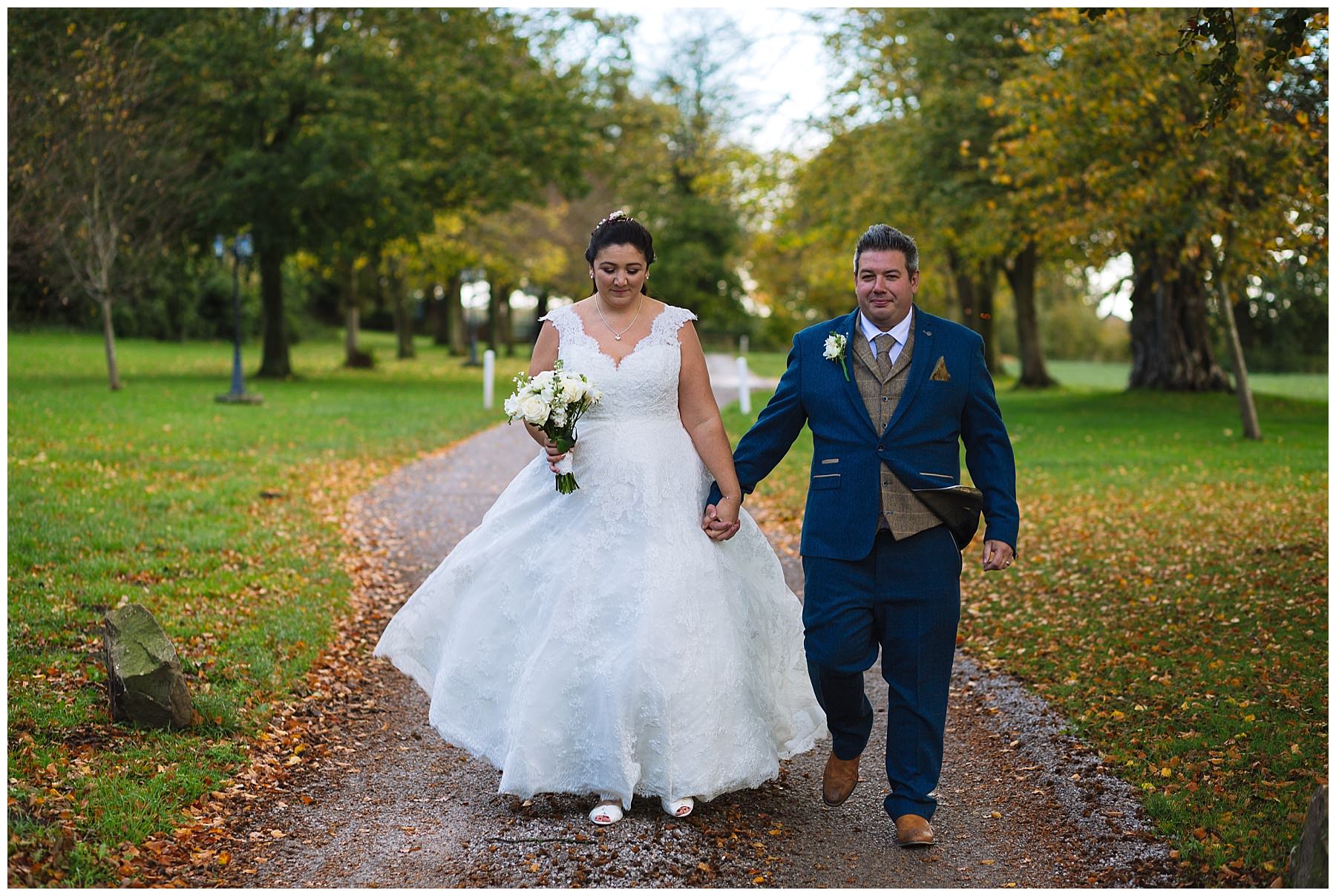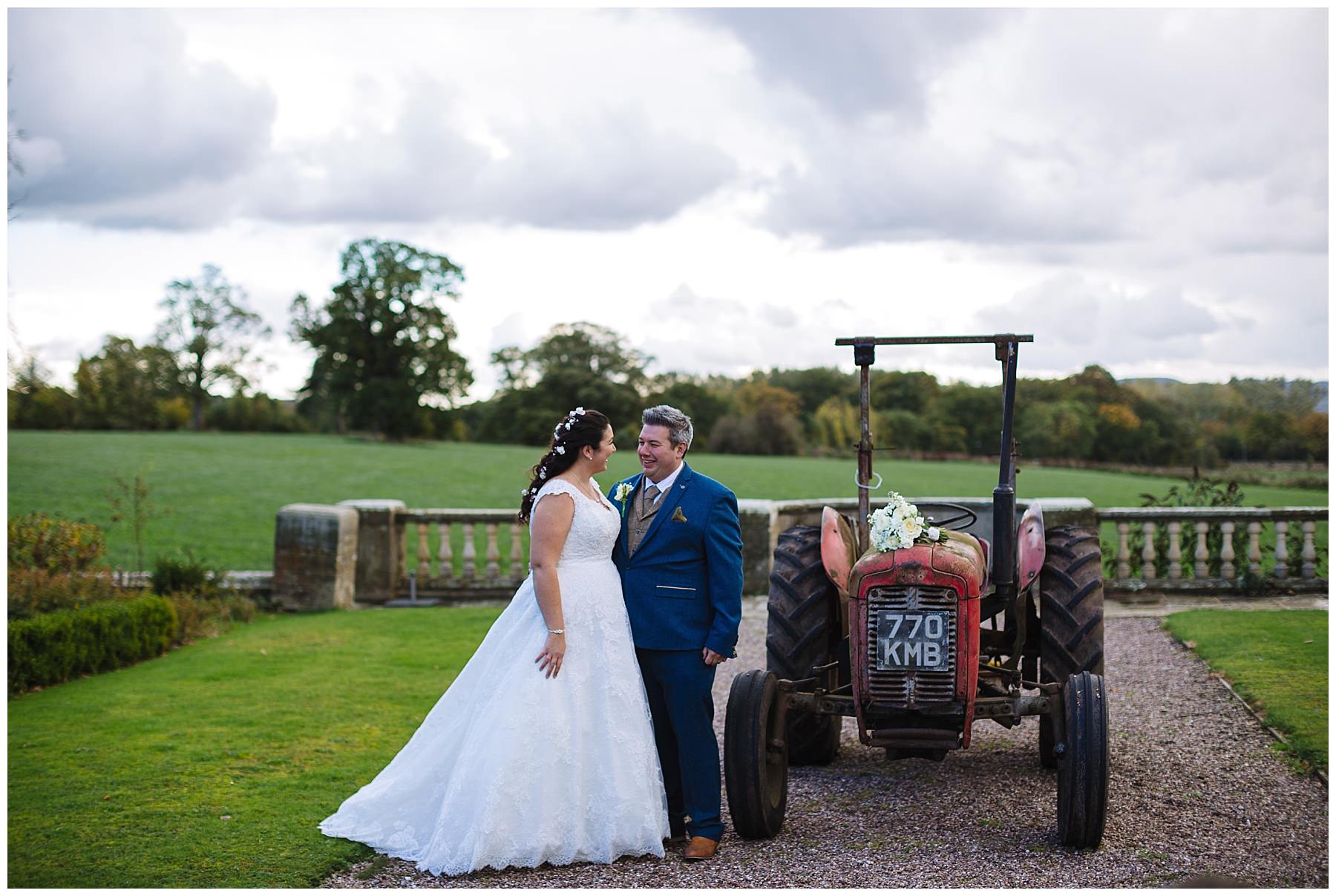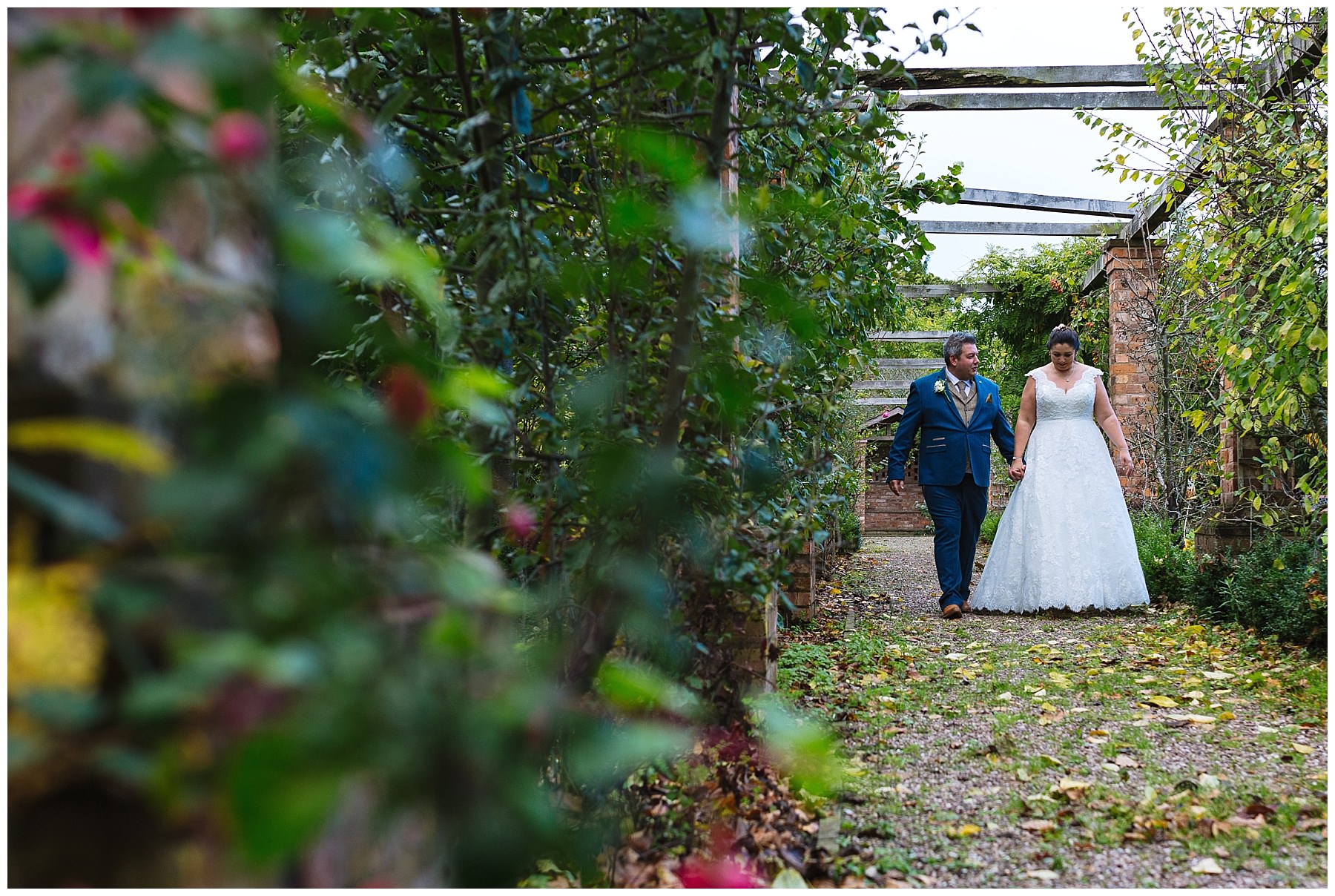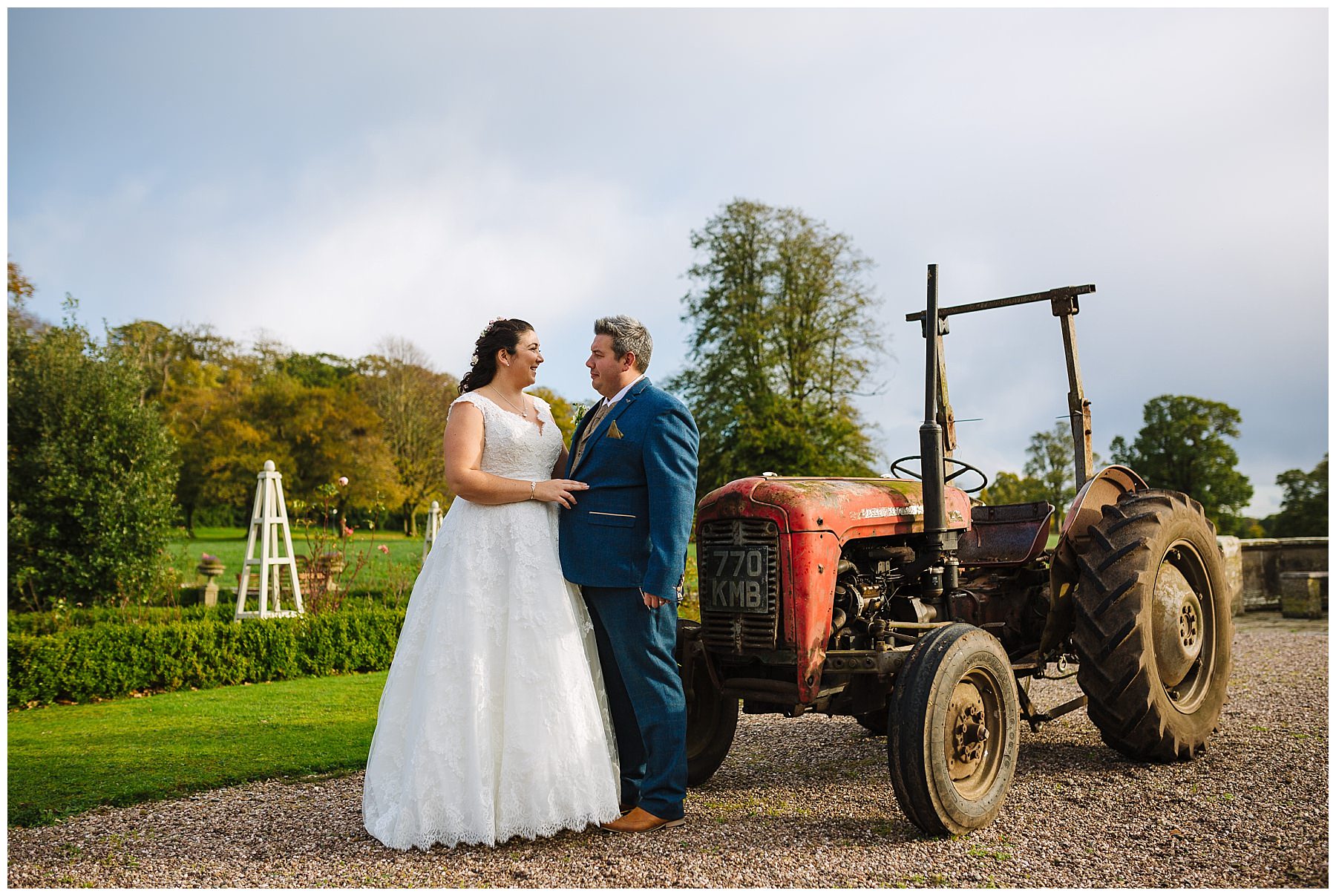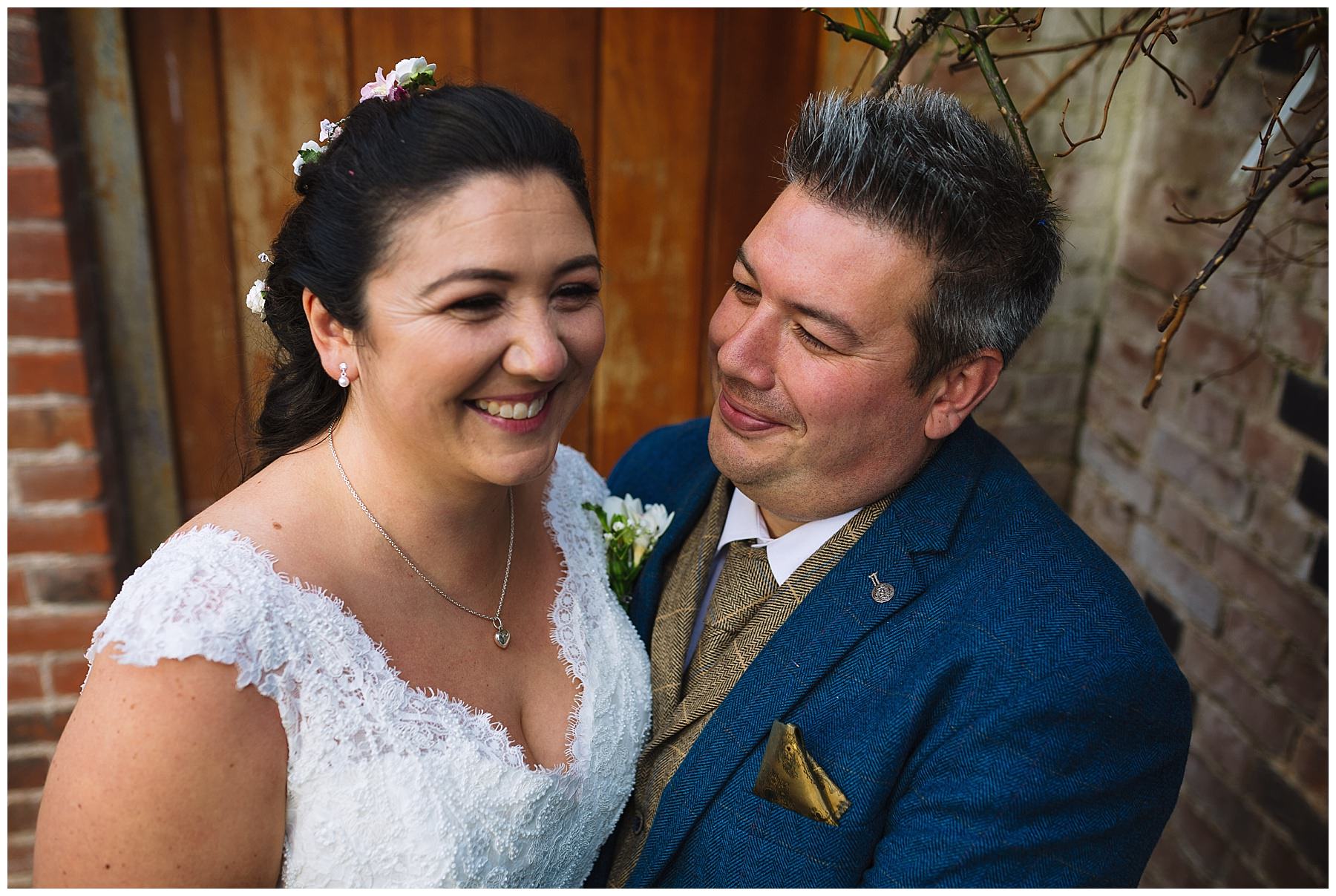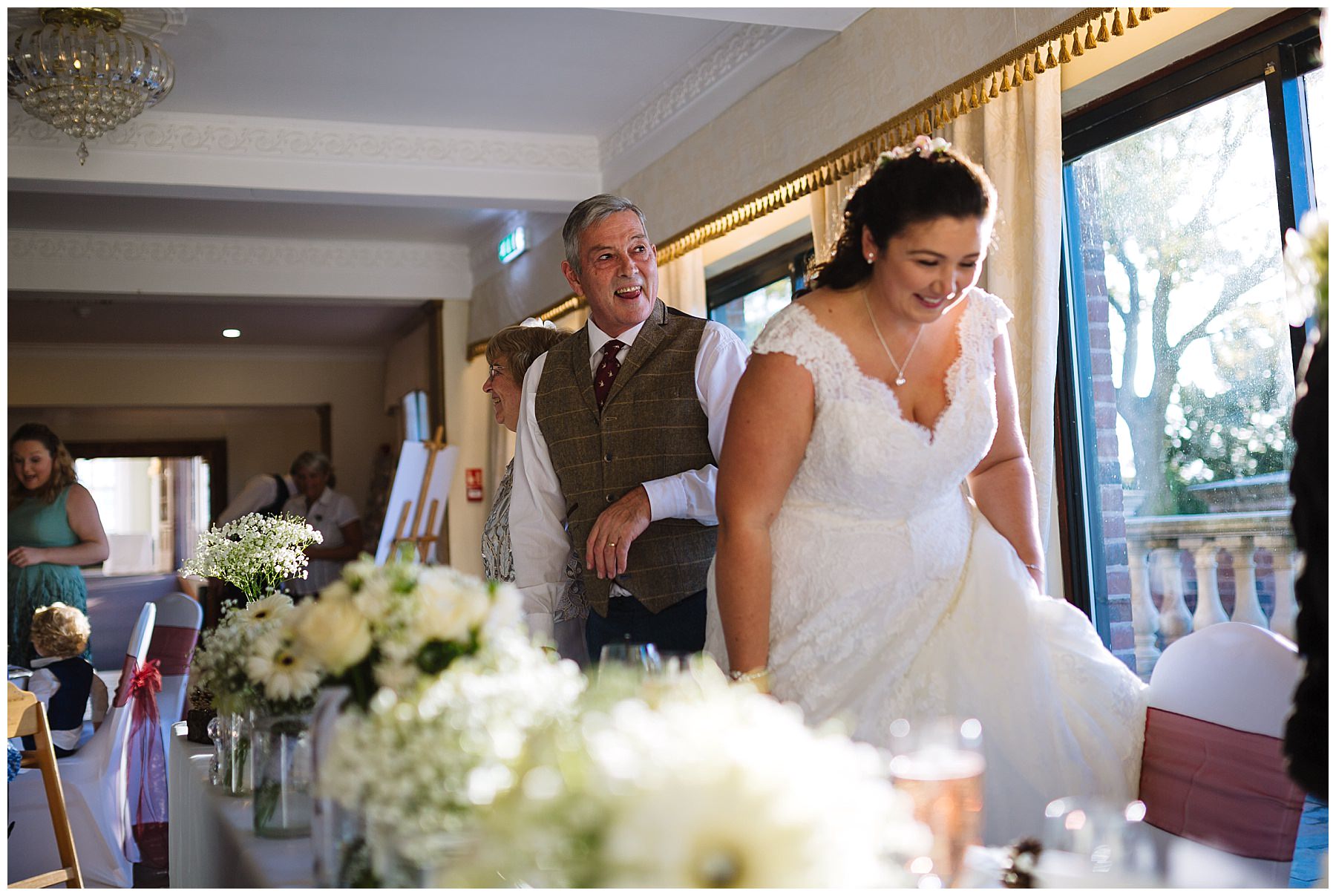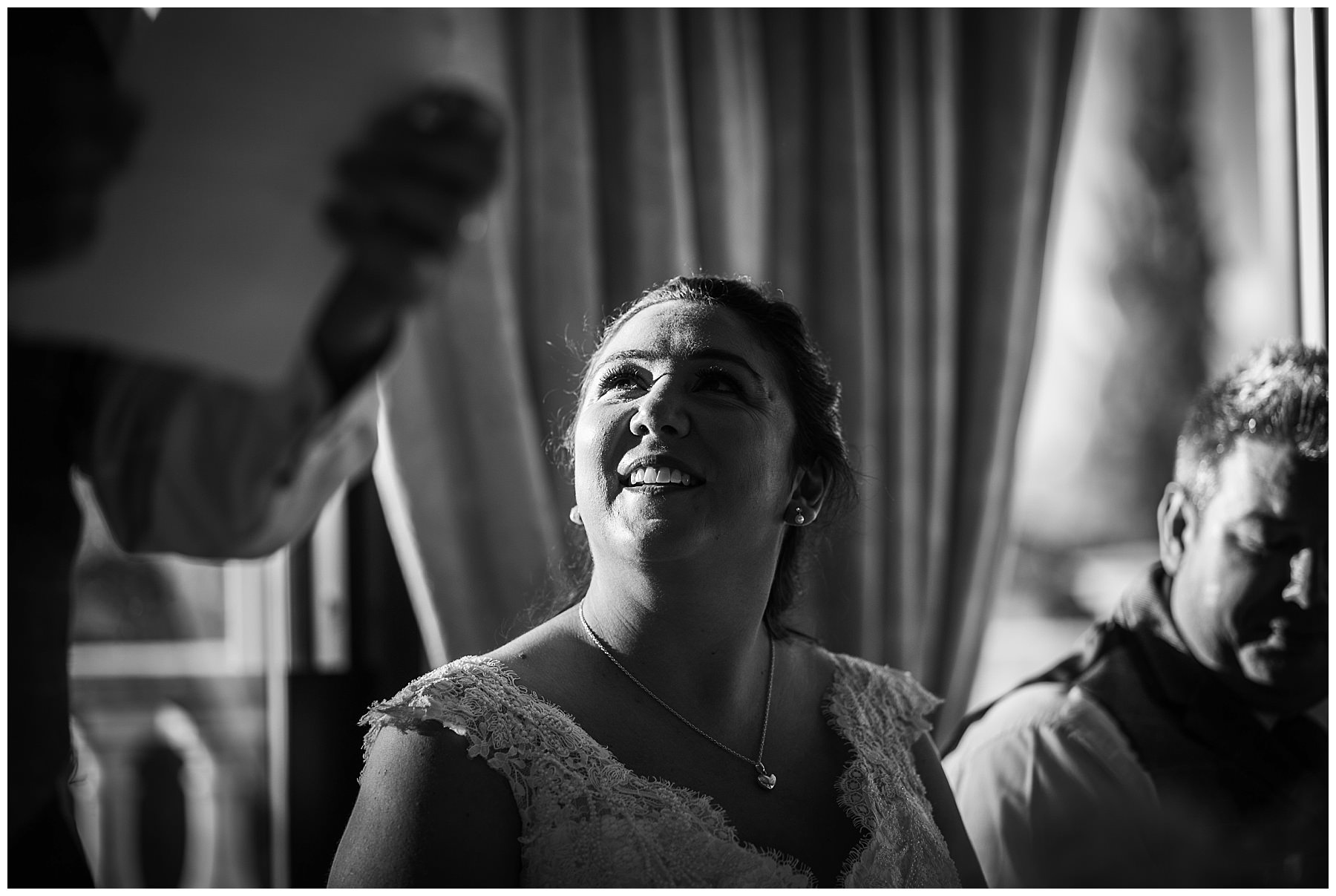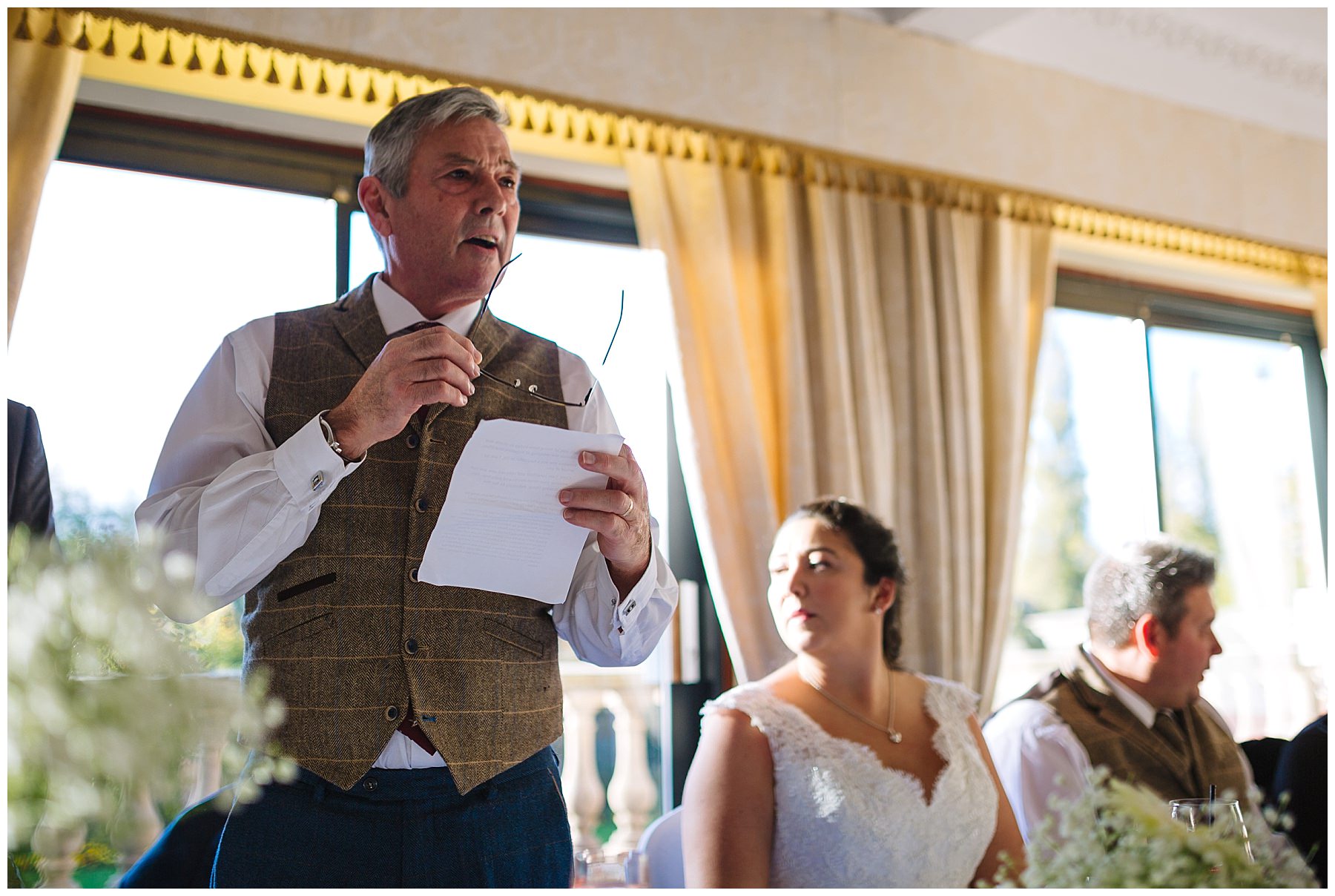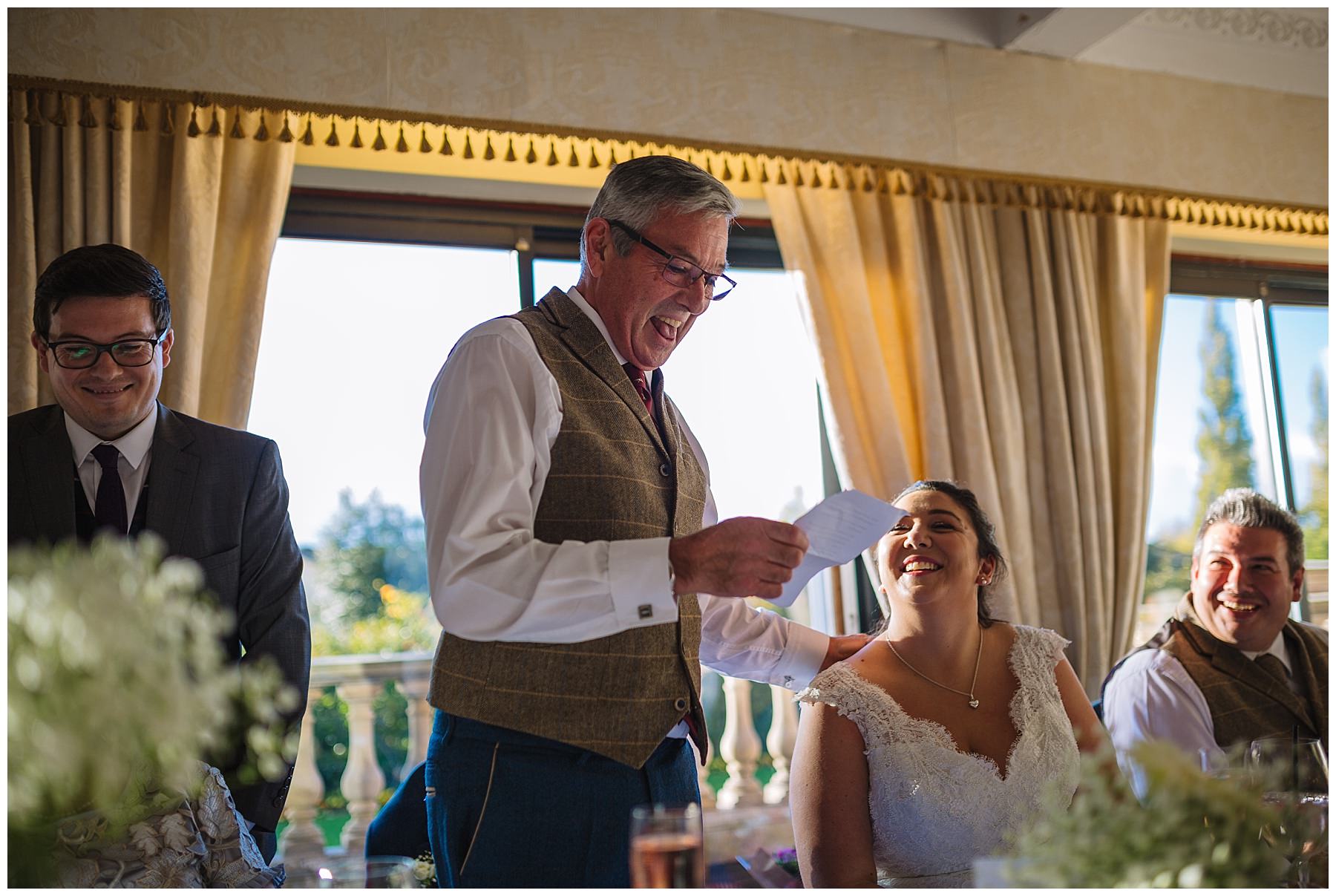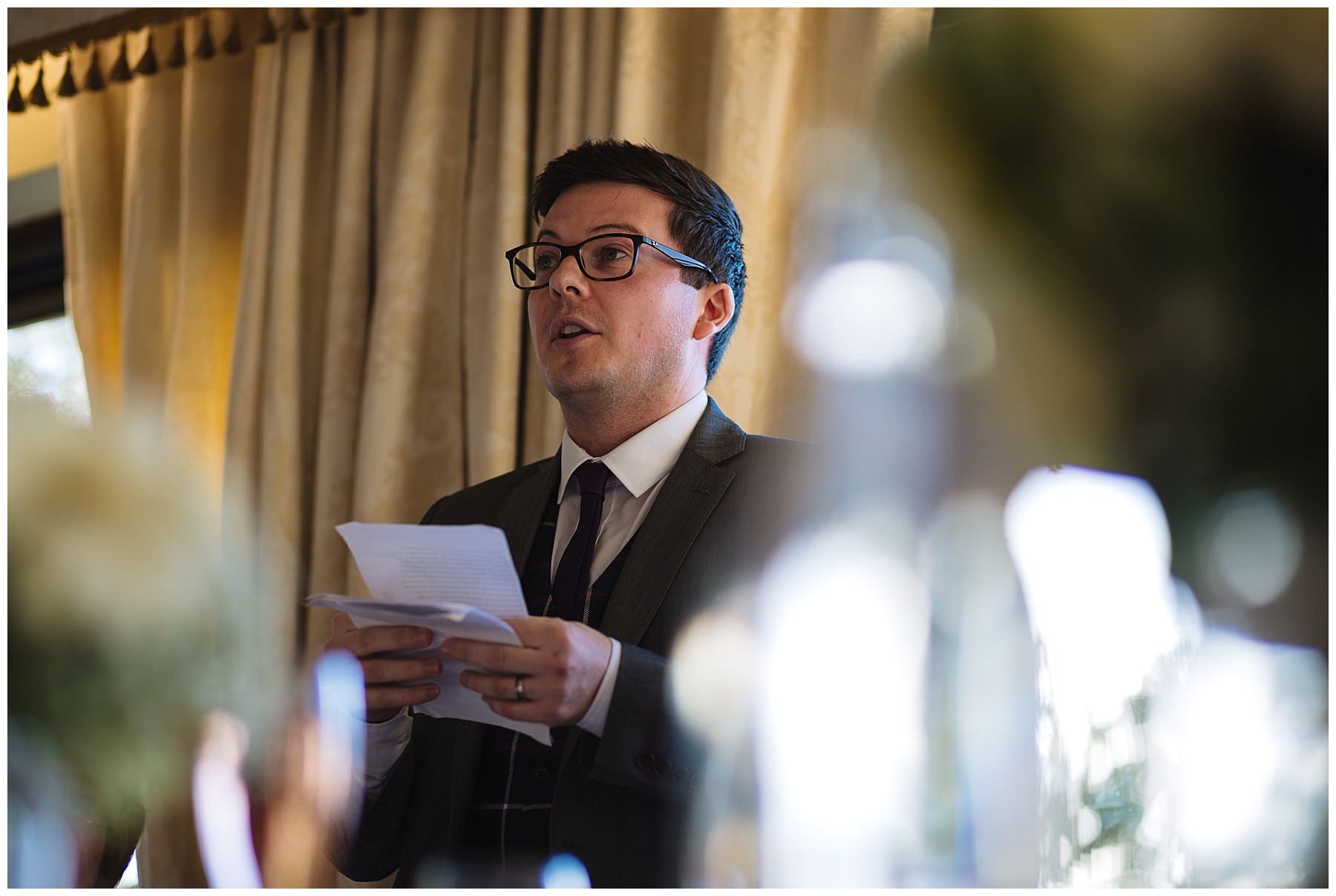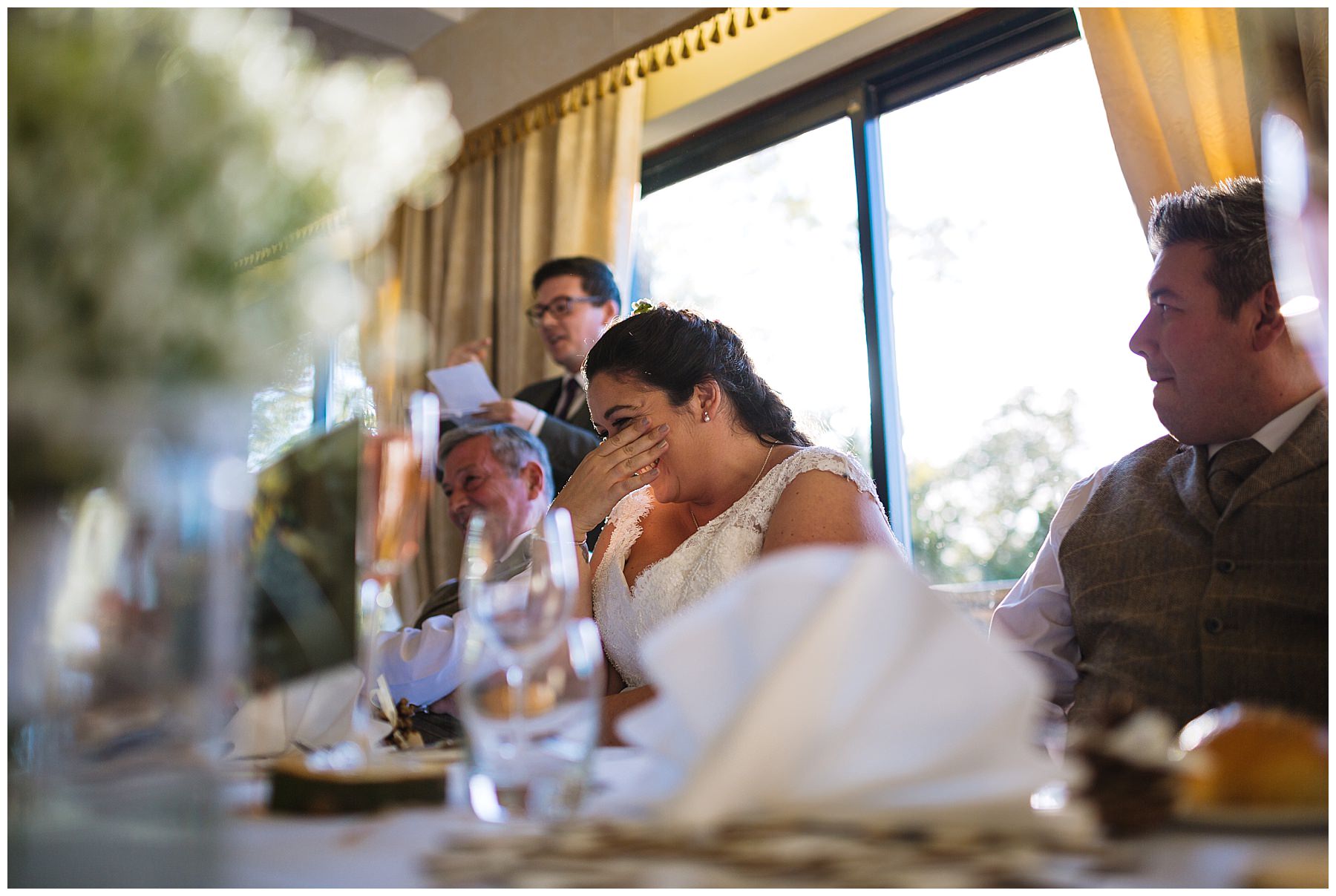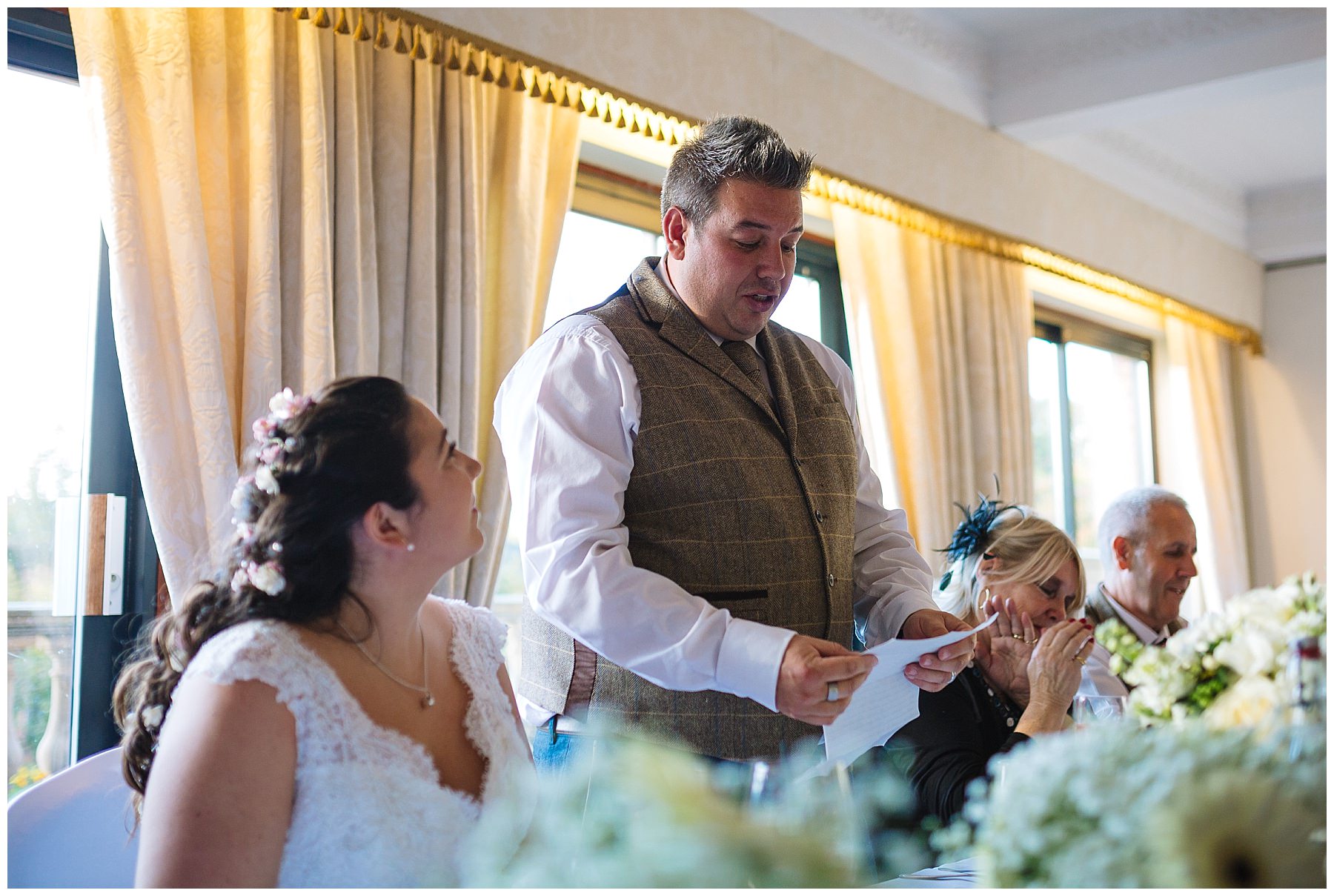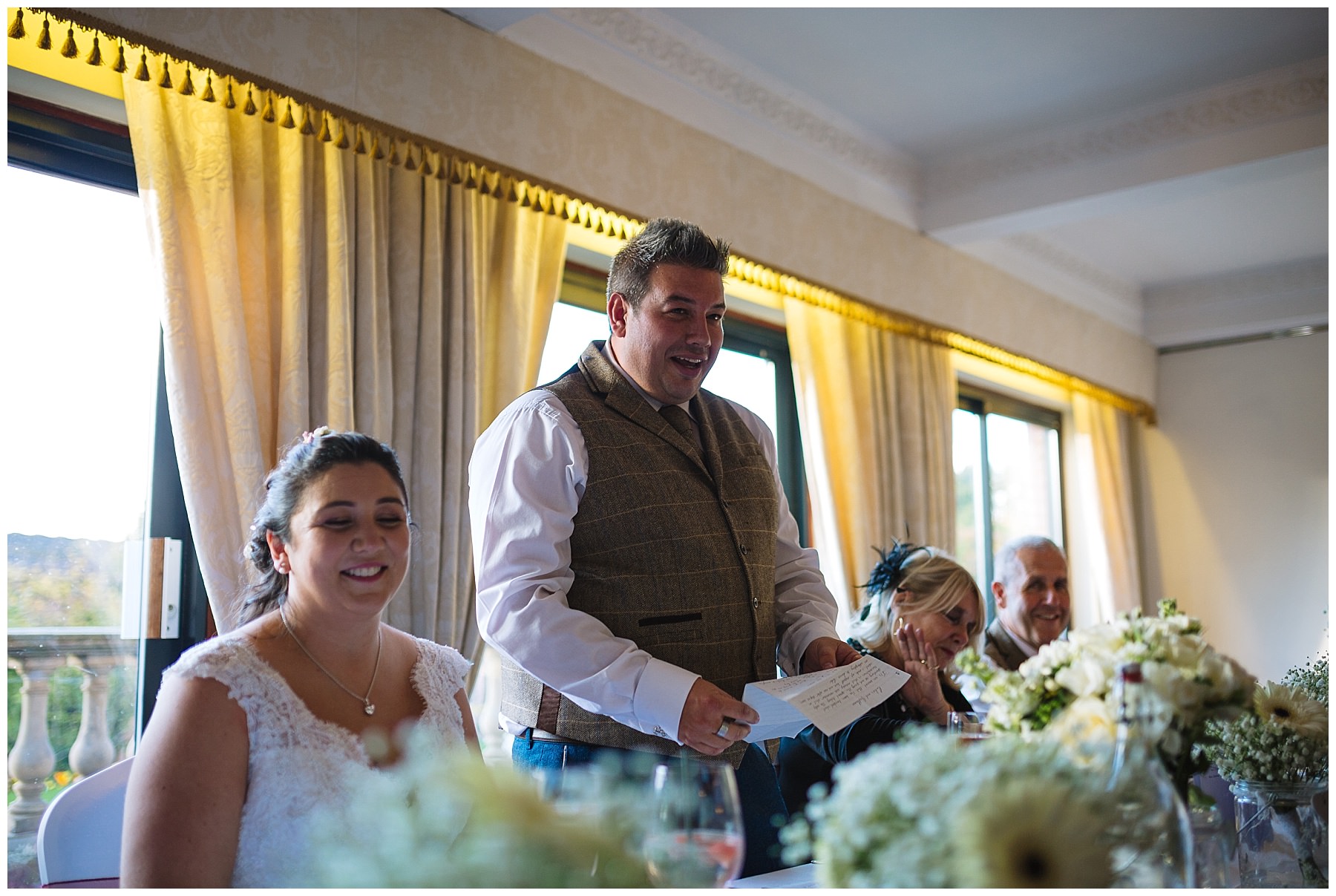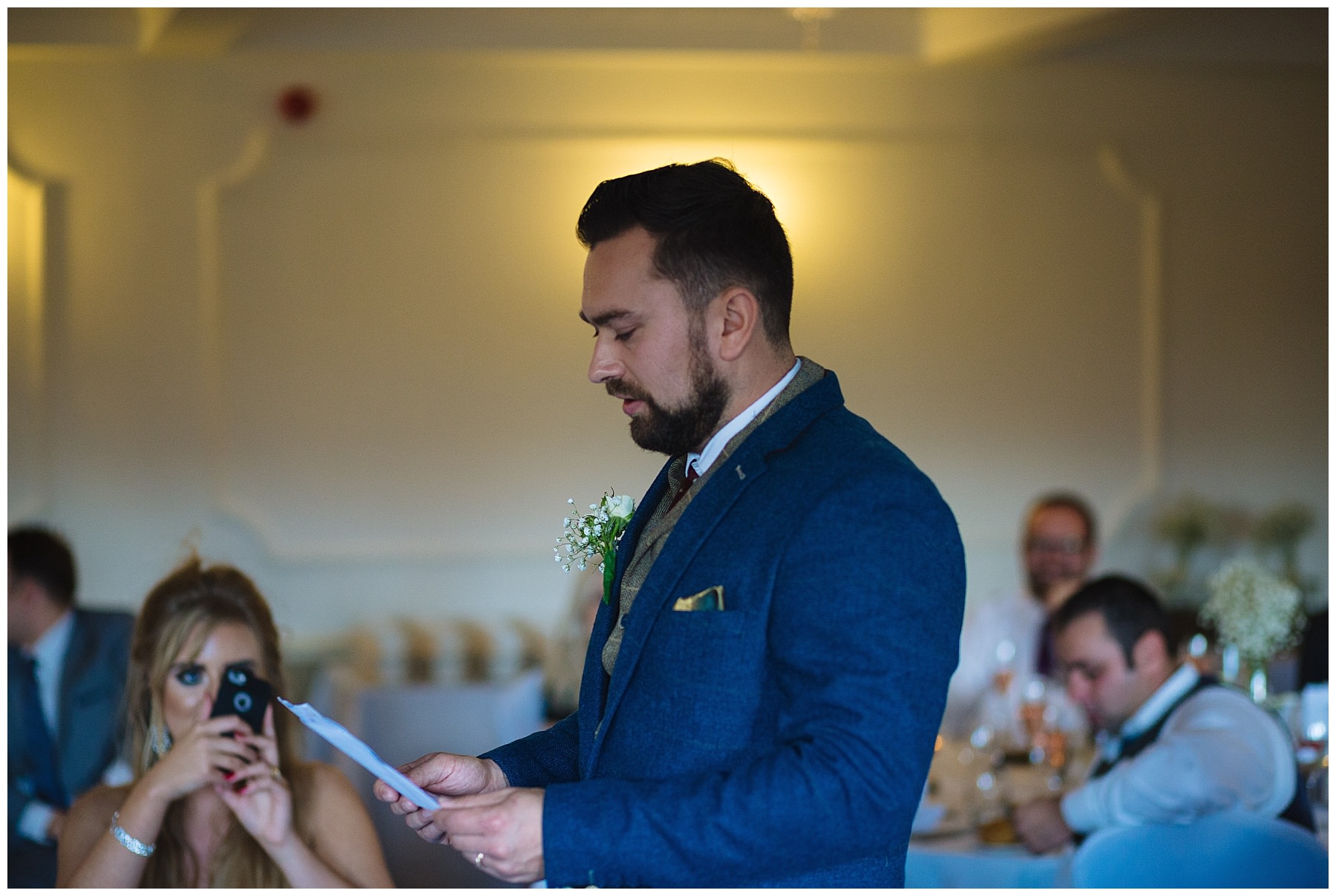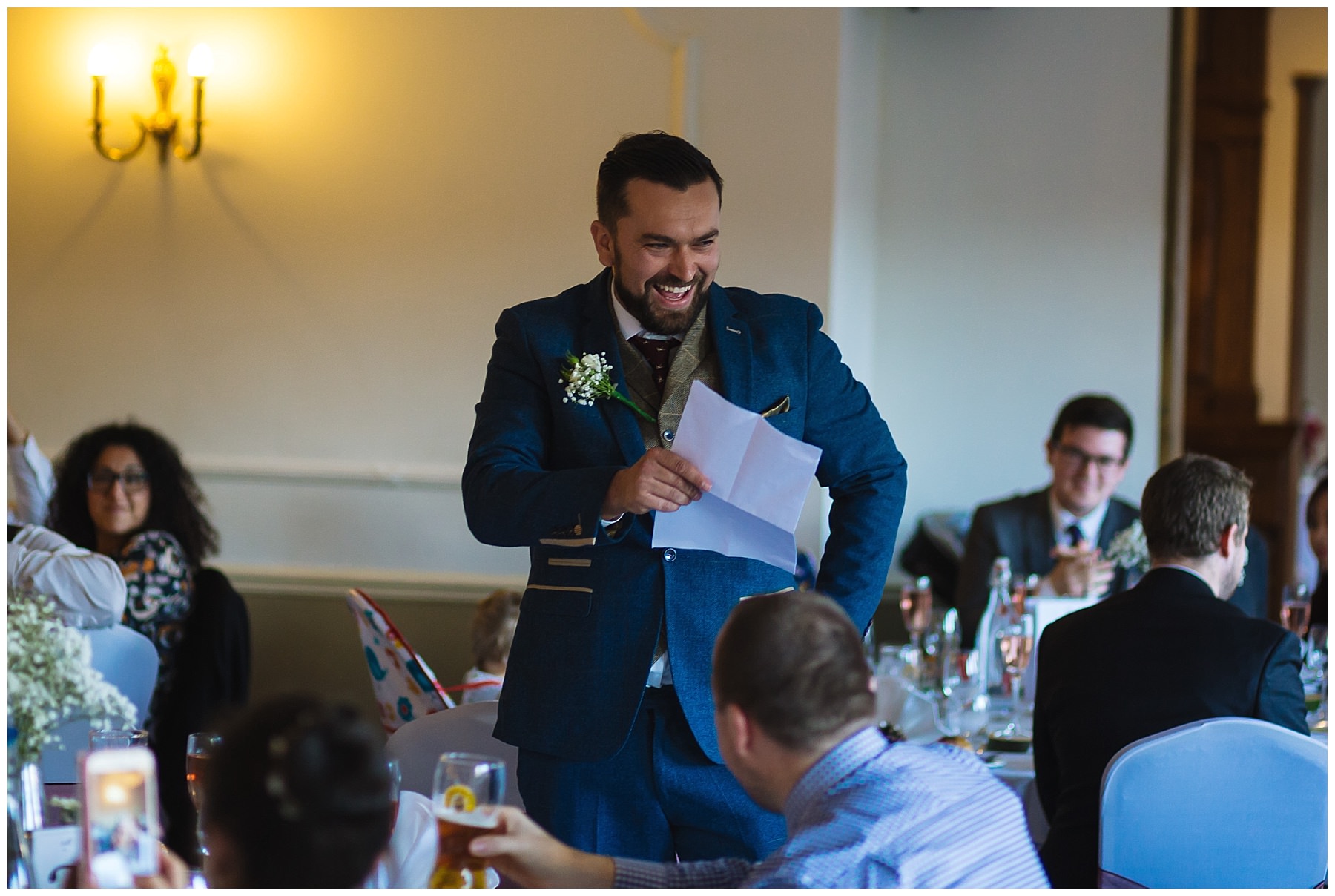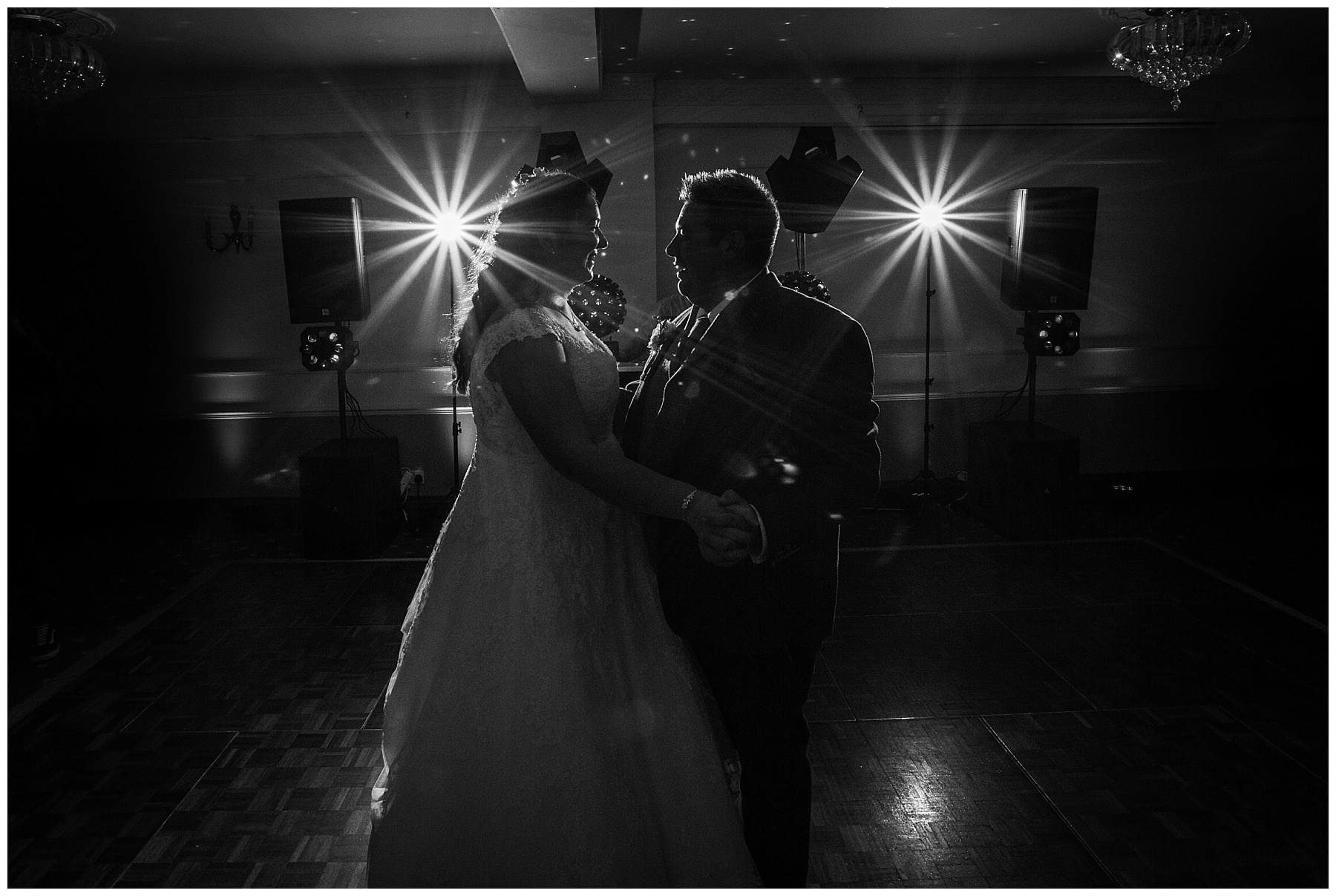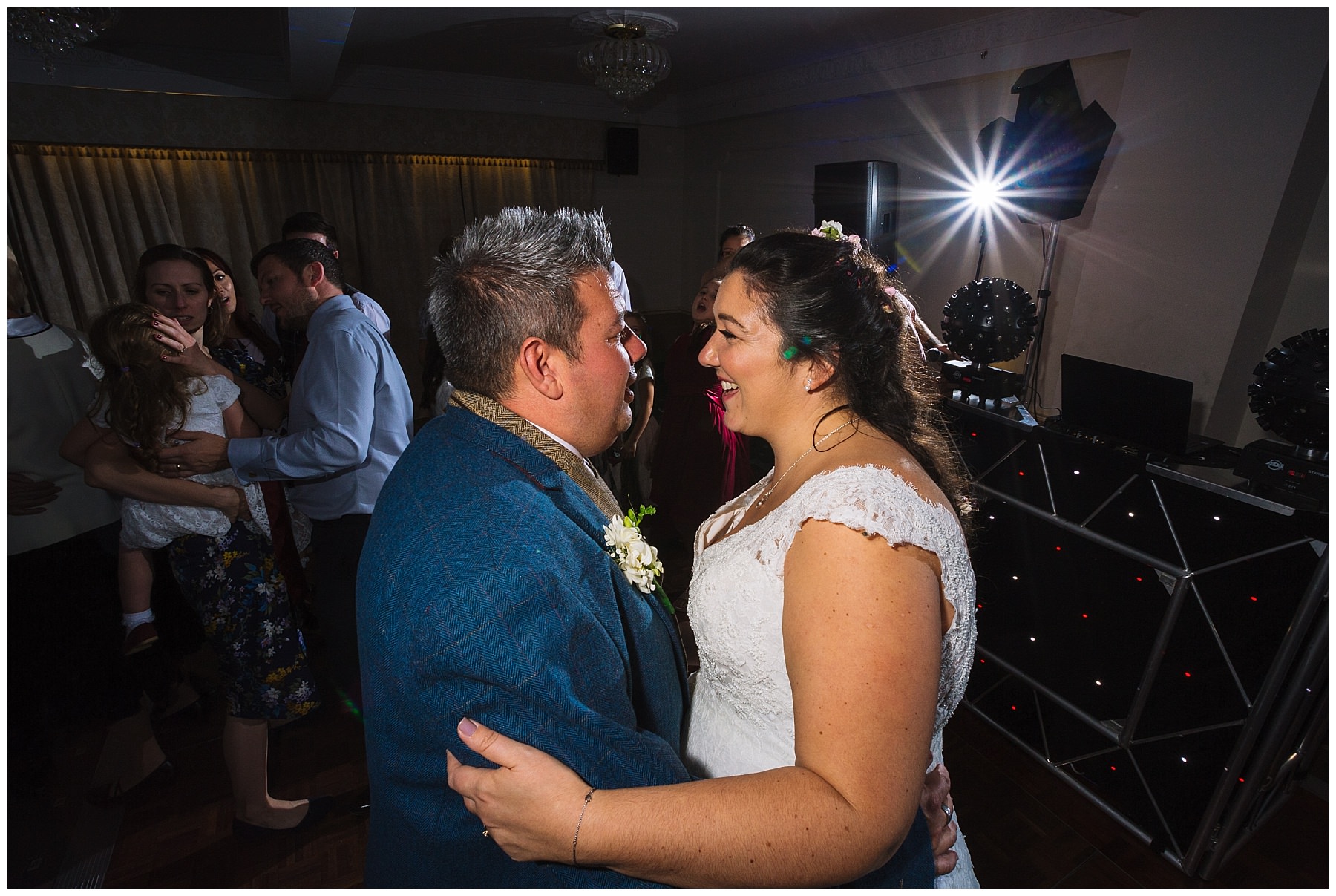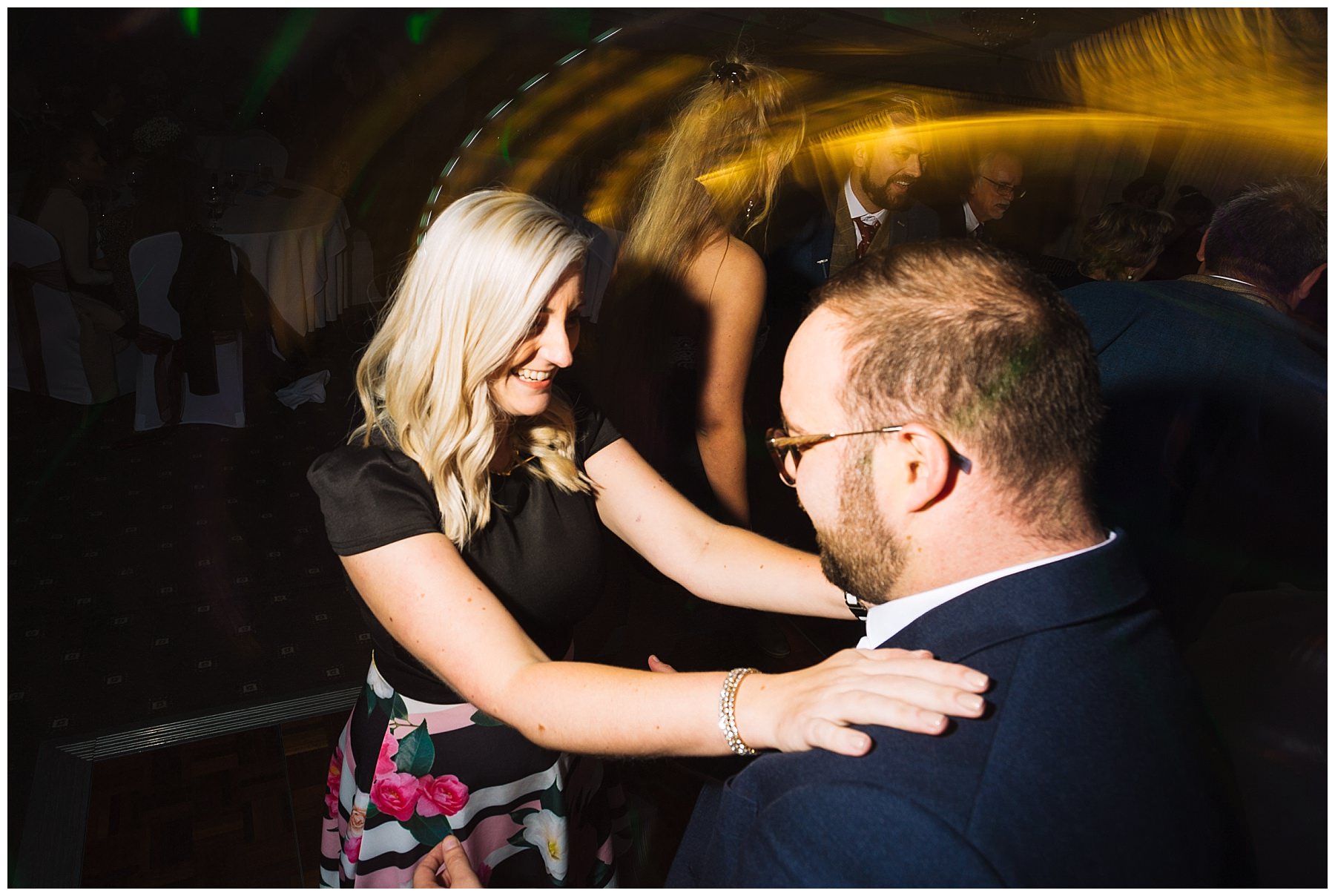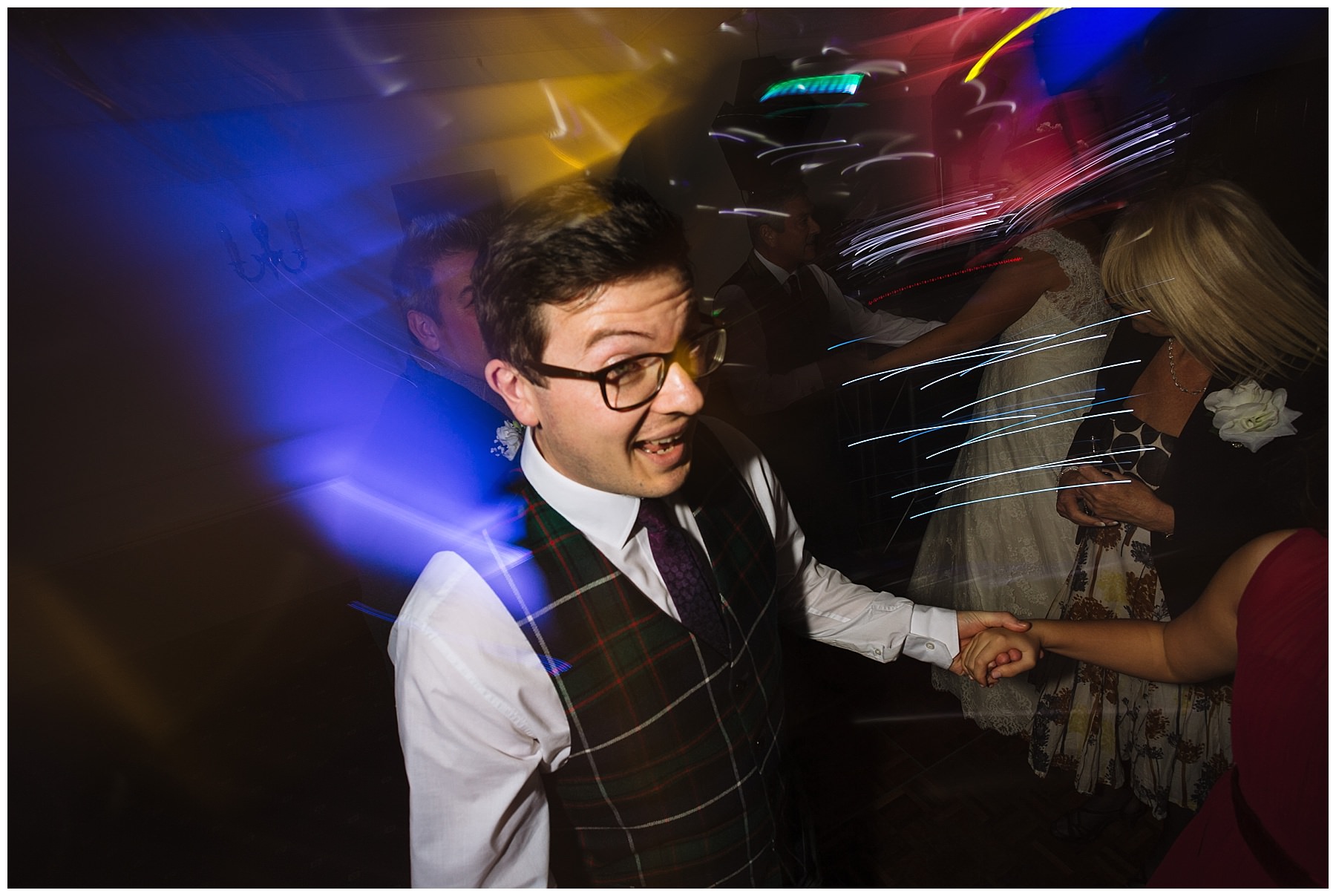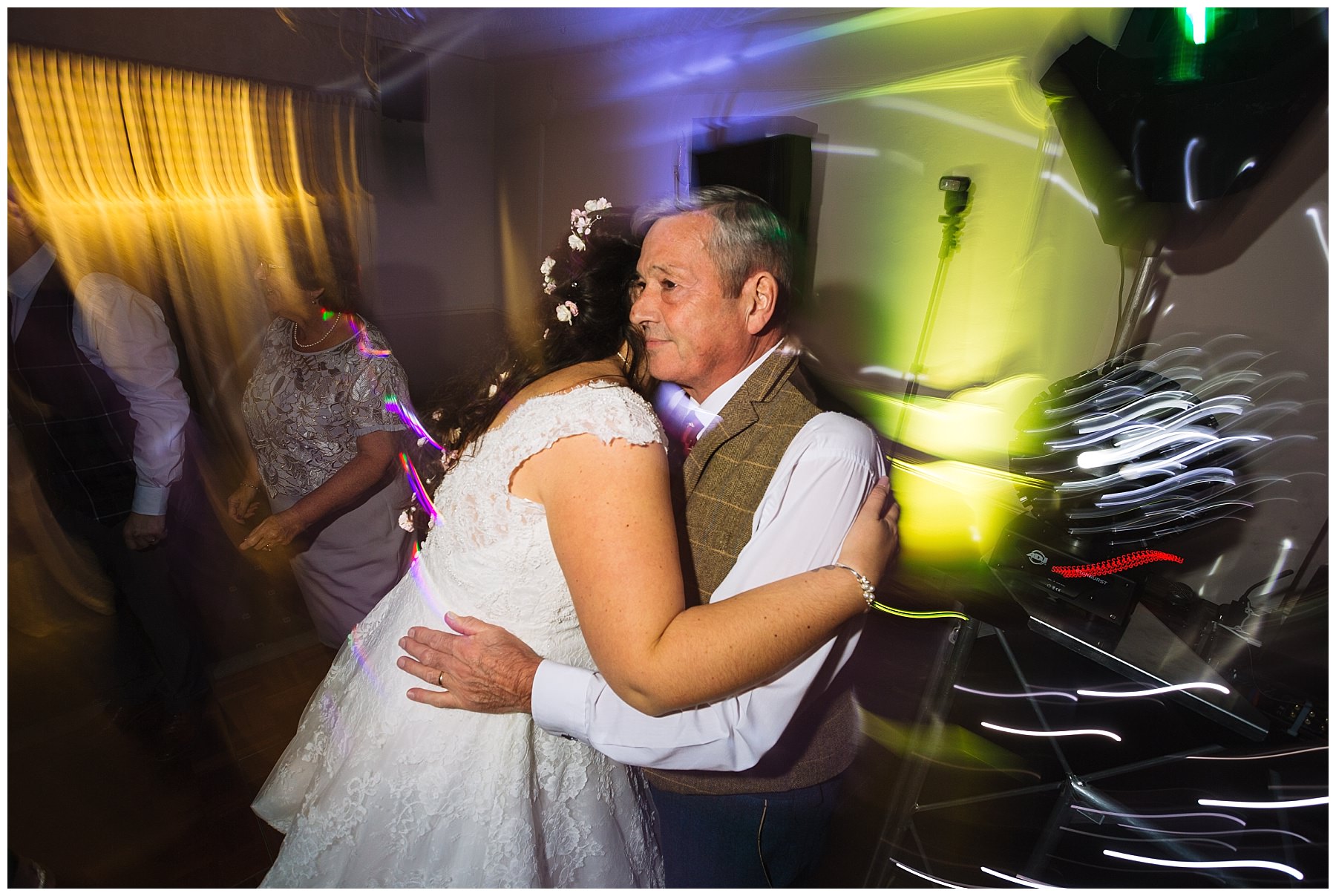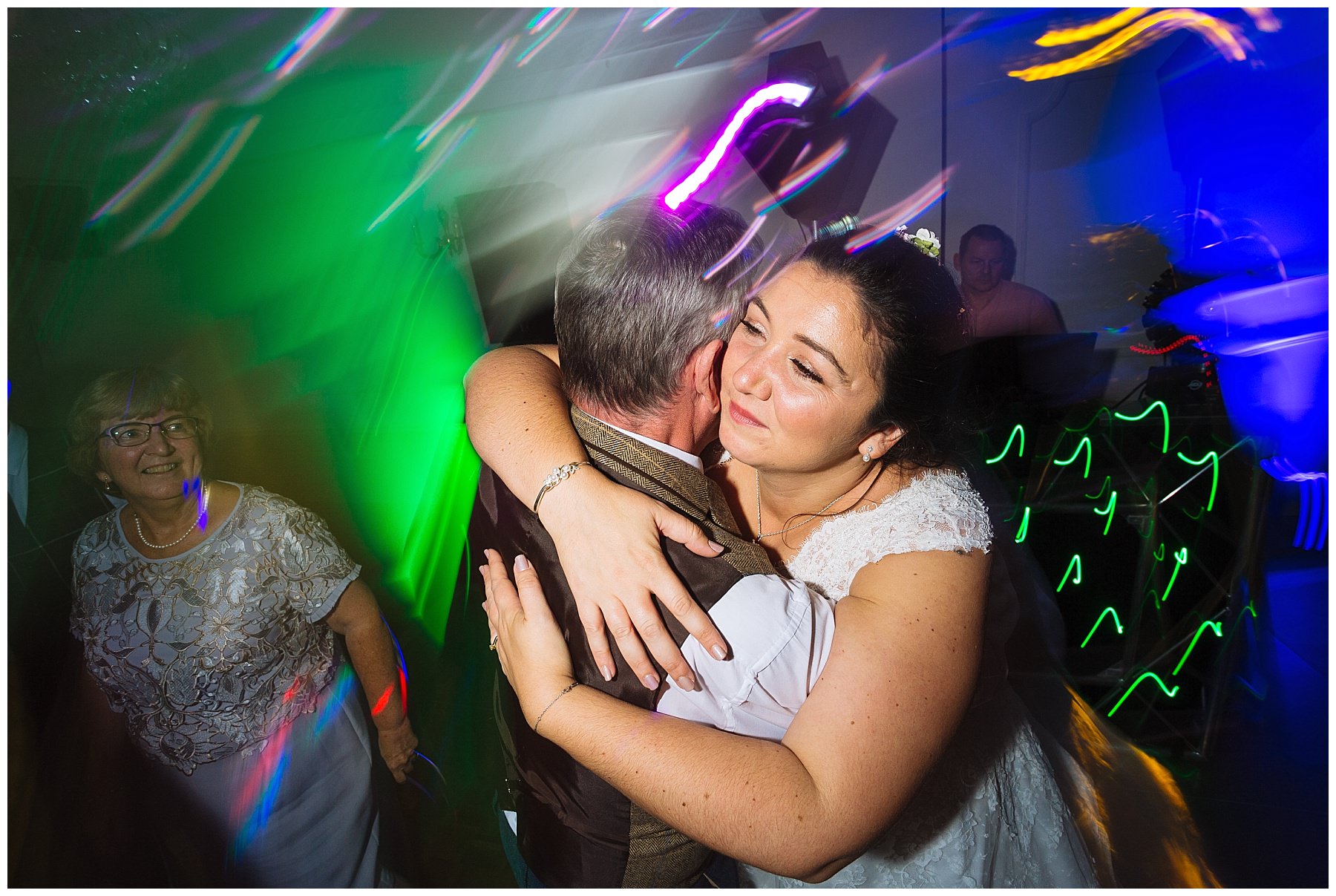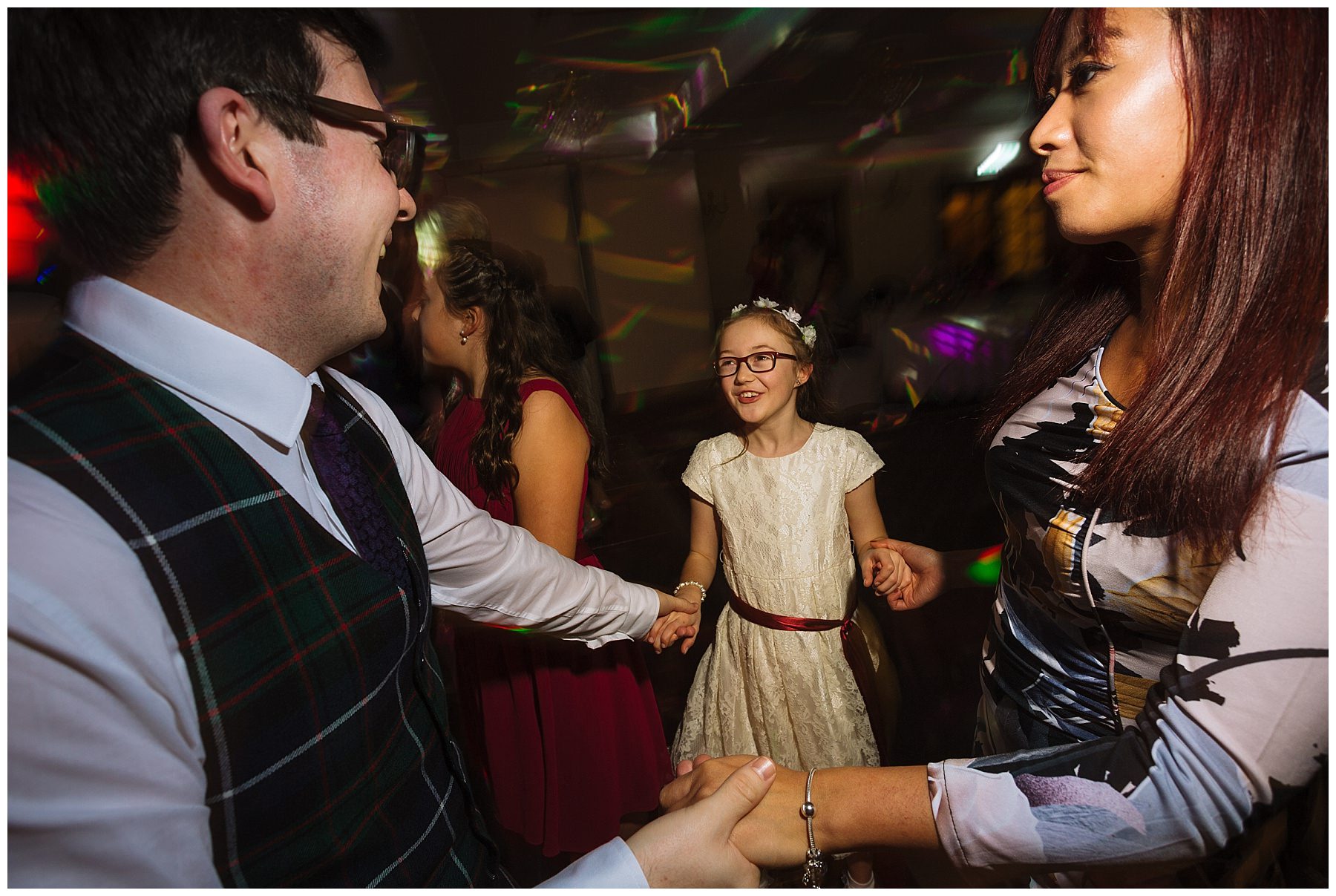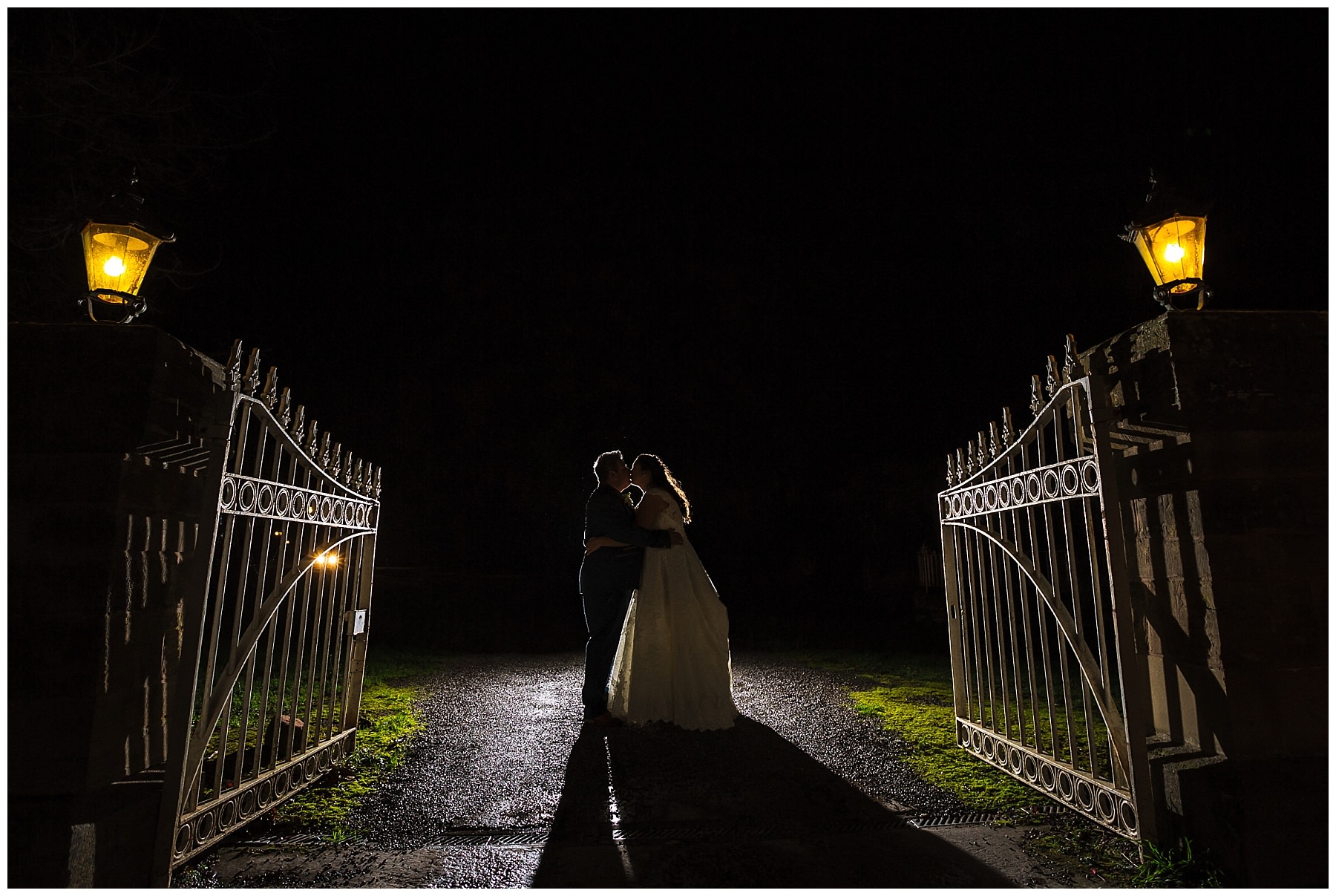 Wedding photography at Willington Hall
Rebecca and Chris, thank you so much for choosing me to photograph your Willington Hall wedding. I had so much fun with you guys! If you're planning your wedding and are looking for a relaxed and creative photographer then get in touch. I'd love to hear from you!