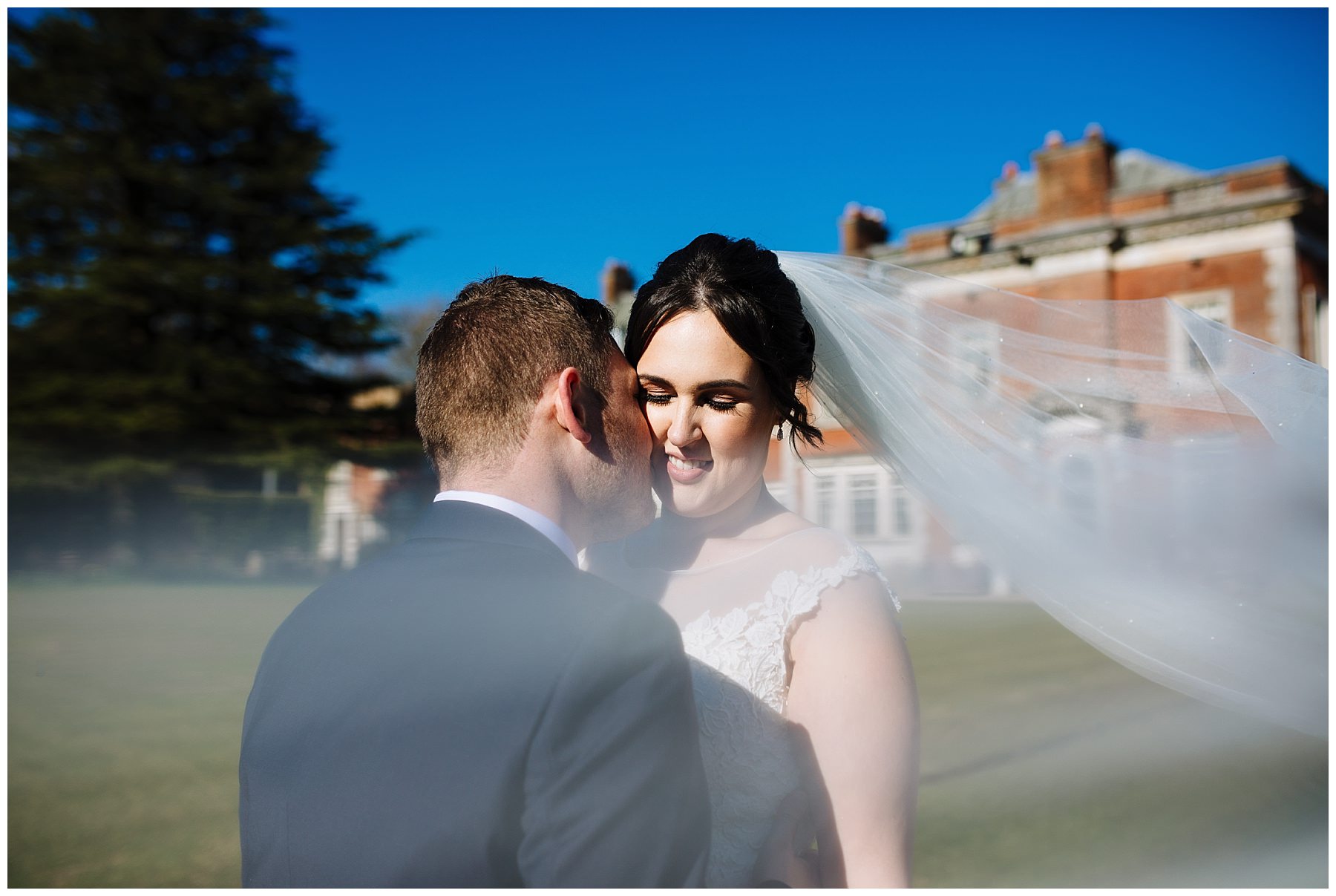 I've got a cracking blog post to share with you today. Katie and Mark's Eaves Hall wedding. You won't believe that these photos were taken in March, the sun was shining, the sky was an incredible blue and we spent most of the day outside, making the most of the mild weather. They couldn't have chosen a better day!
Winter wedding at Eaves Hall
Katie knew she wanted to get married at Eaves Hall before Mark had proposed to her. I'm not surprised, it's one of the North West's premier wedding venues. A country house set in acres of the Ribble Valley countryside, Eaves Hall regularly scoops awards for 'best wedding venue' and I always know I'm in for a good day whenever I shoot here.
The grounds are lovely, with lots of hidden nooks and crannies which are perfect for portraits and the interior is equally as stunning. Katie was determined to keep any additional decorations simple to really make the most of Eaves Hall. Beautiful flowers by The Flower Shop, Clitheroe were all that were needed to add a touch of colour to the ceremony and wedding breakfast.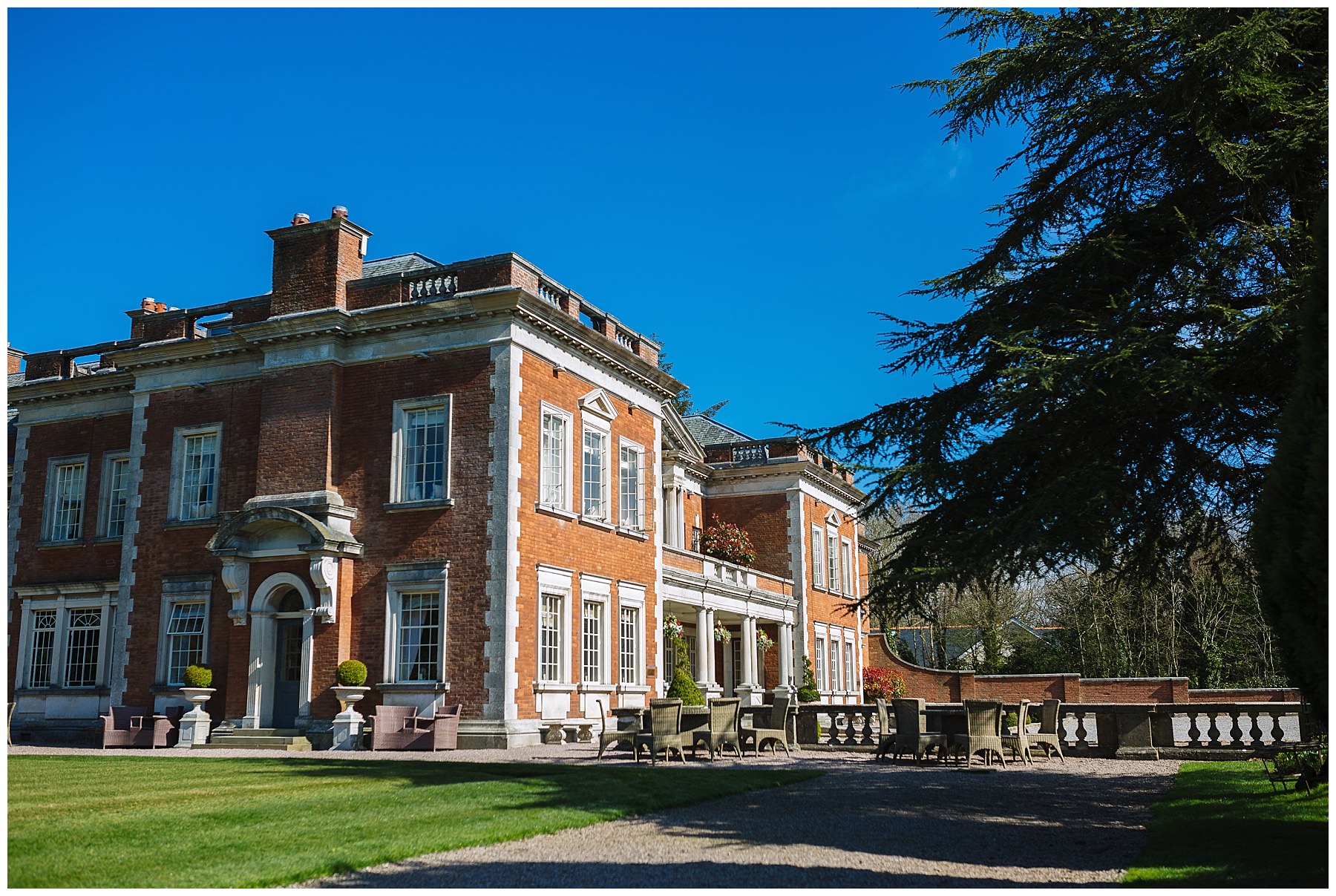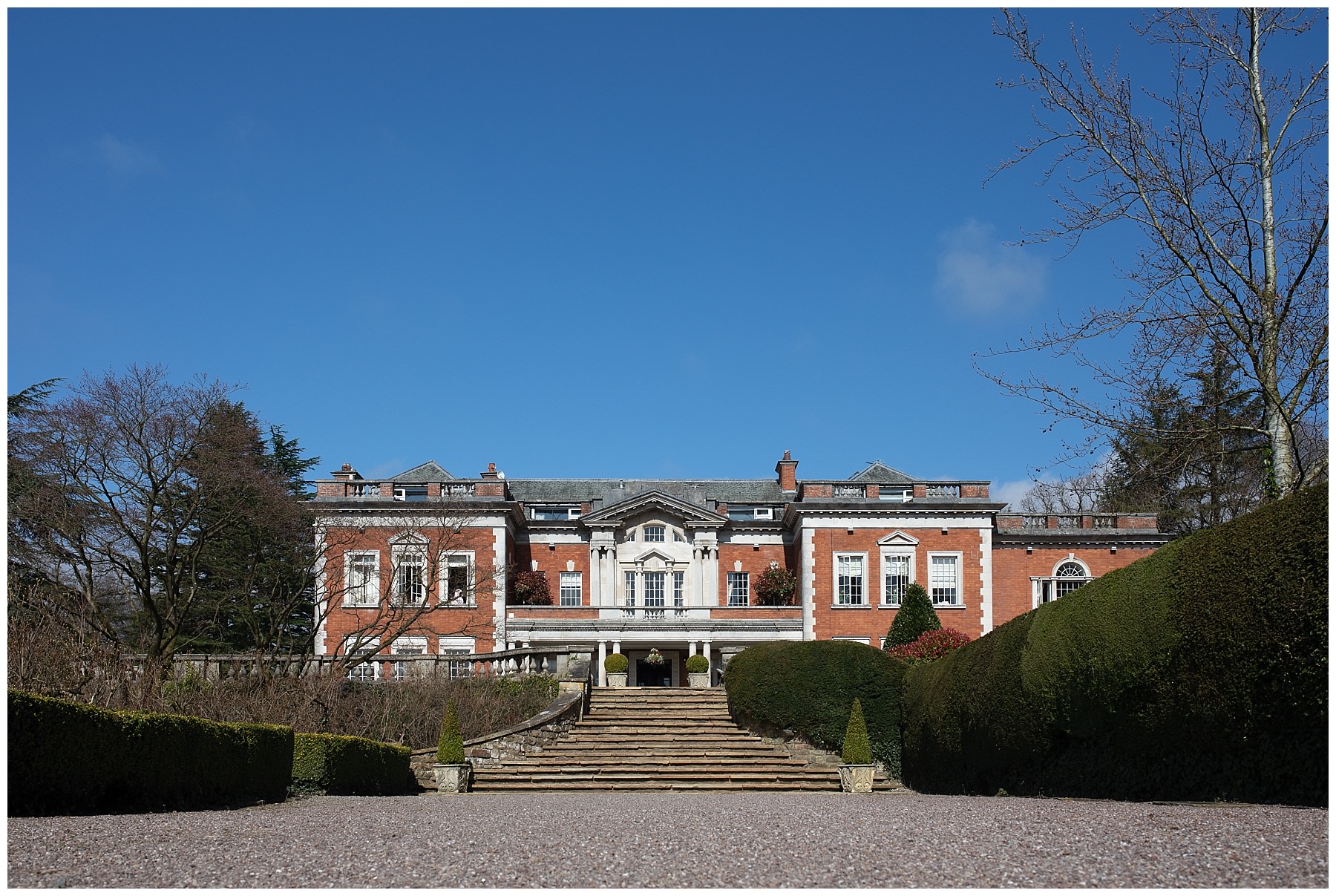 Eaves Hall morning preparations
I love it when the entire wedding day is all at one venue. It makes for a really relaxed day for both the couple and their guests. No one needs to worry about driving anywhere or getting to the ceremony on time when all a bride needs to do is stroll downstairs!
Katie and her girls were getting ready in Eaves Hall's beautiful bridal suite when Mark arrived and headed straight to the bar. Typical groom prep! As he enjoyed a pint and said hello to friends and family Katie was being helped into her stunning Justin Alexander dress. She had decided to keep things nice and simple and she looked beautiful. I love the sparkle that she added with her veil, earrings and Swarovski bracelet.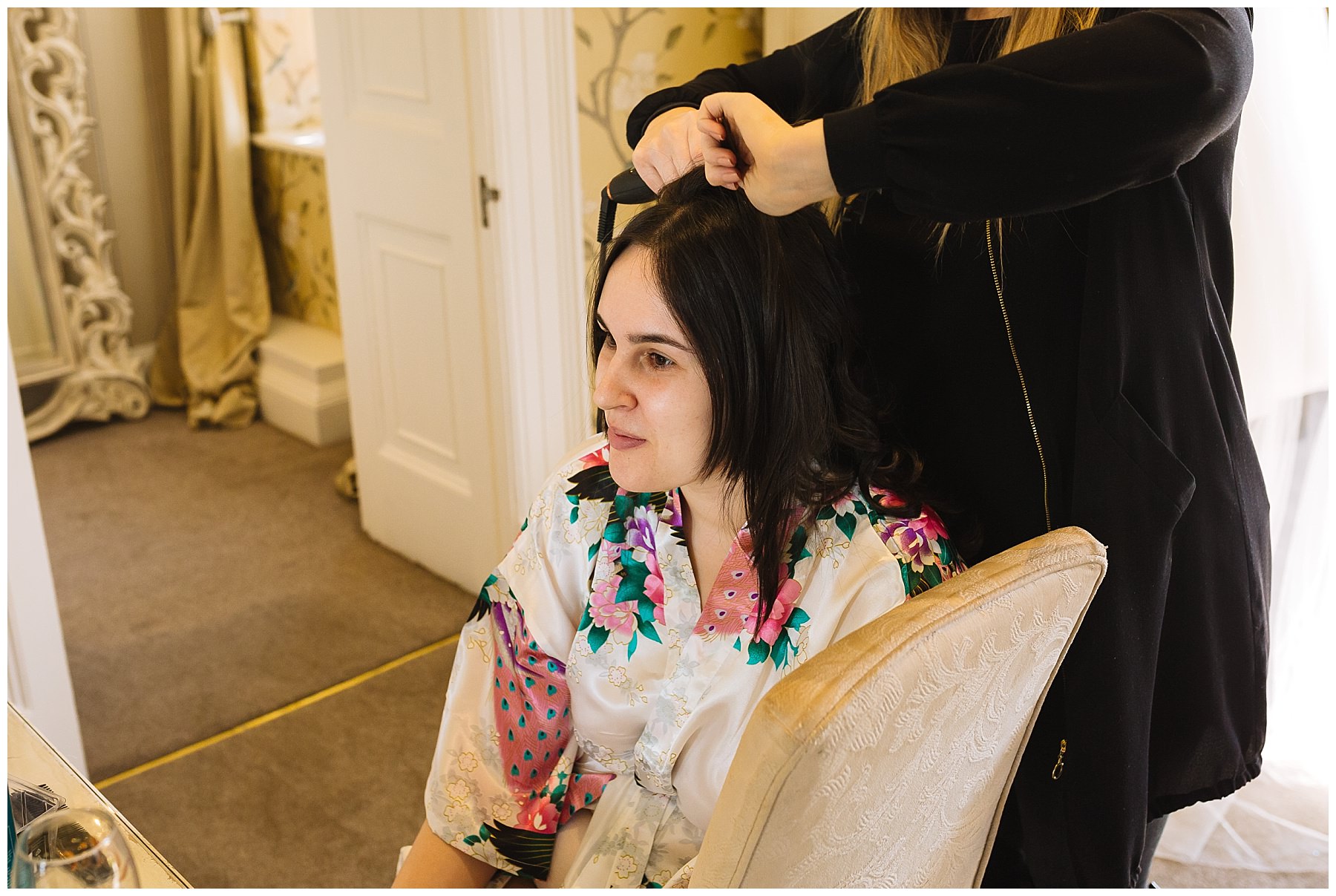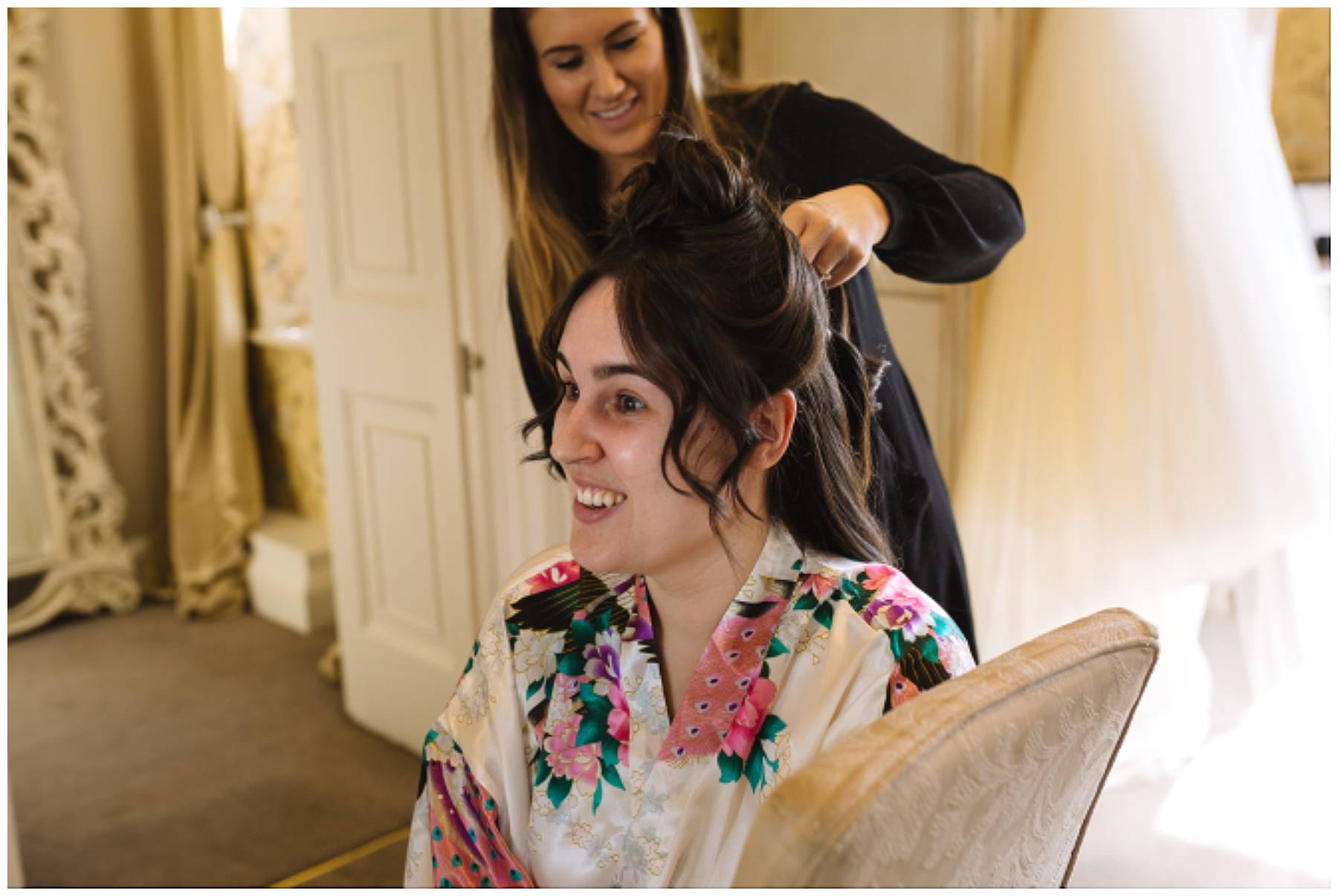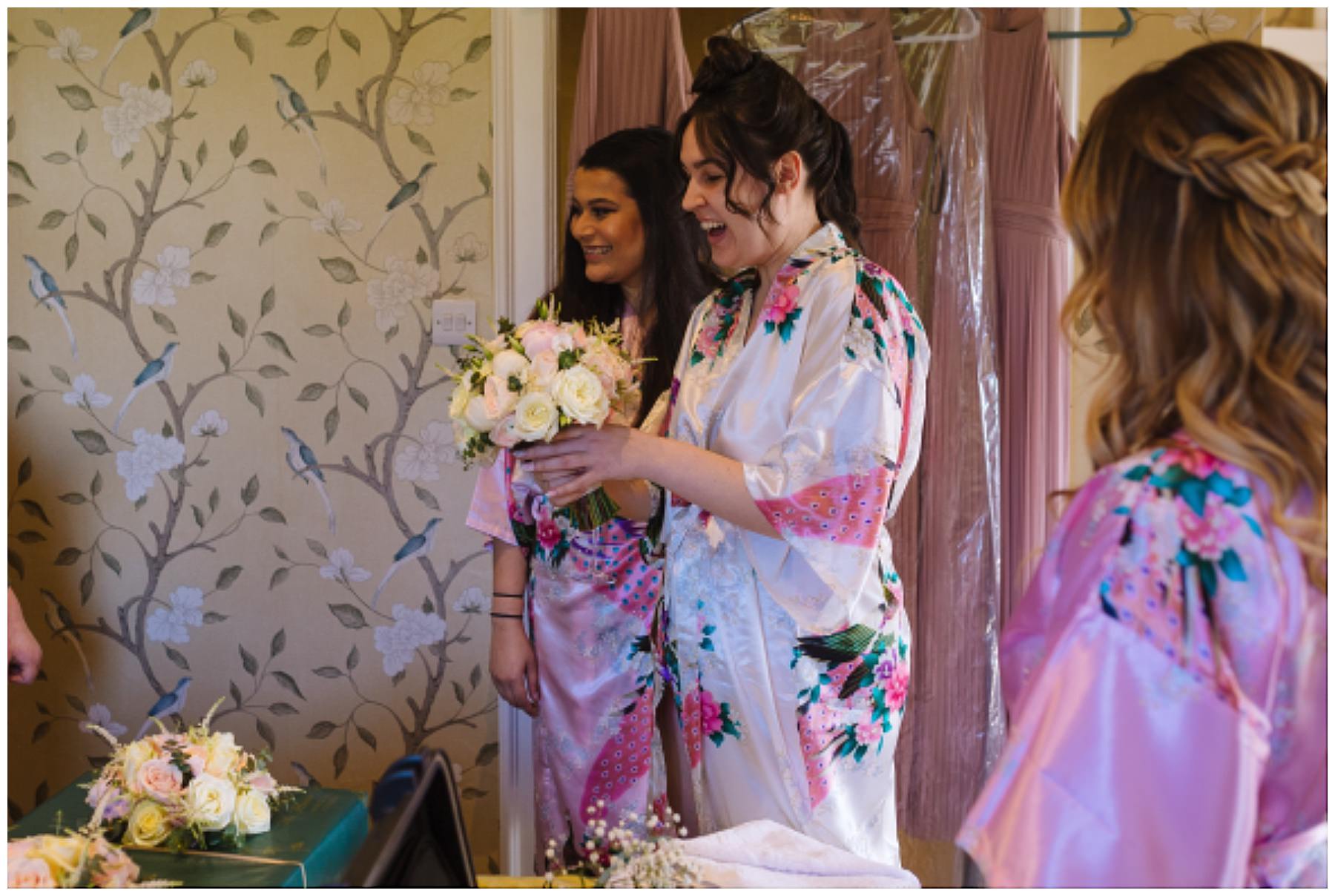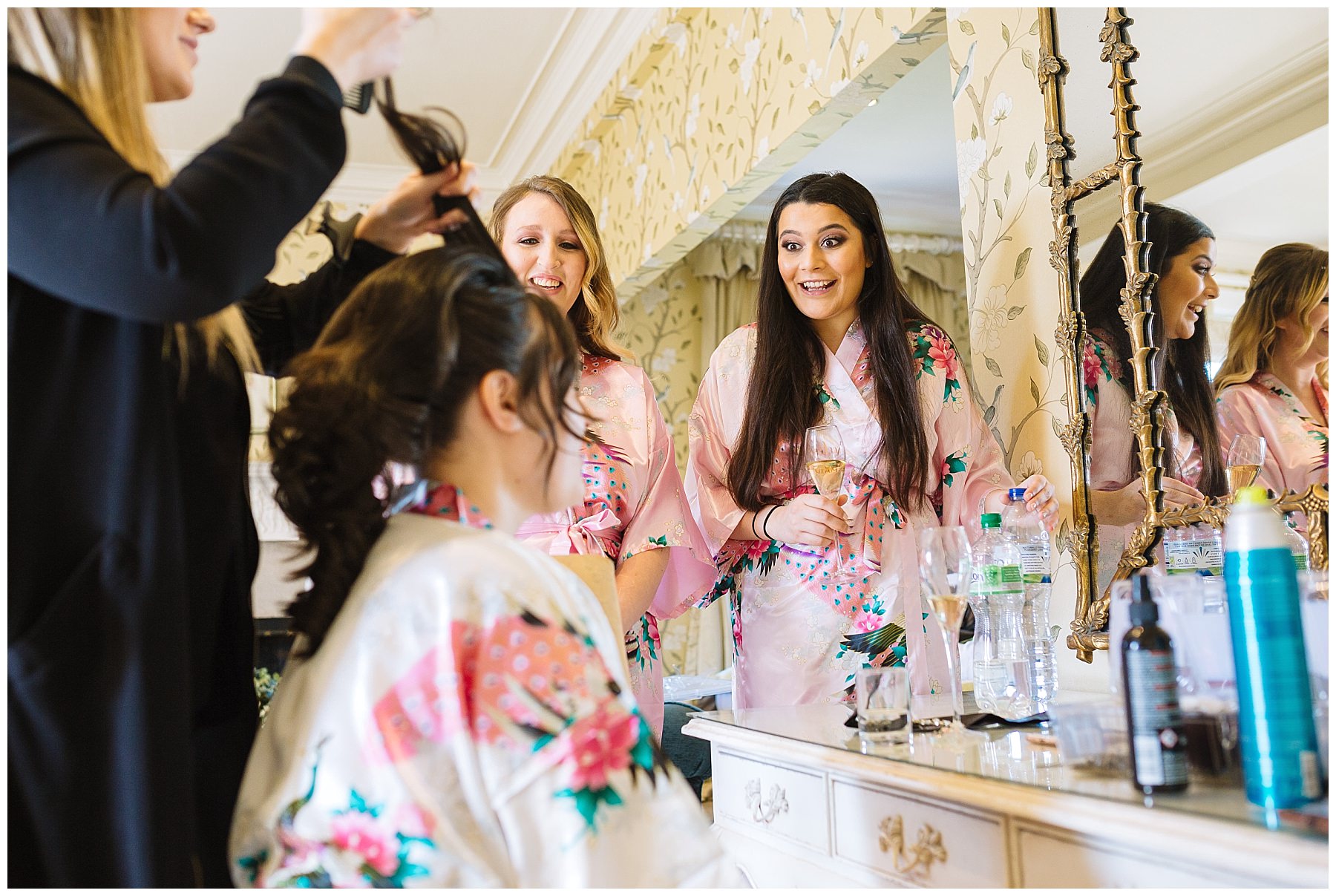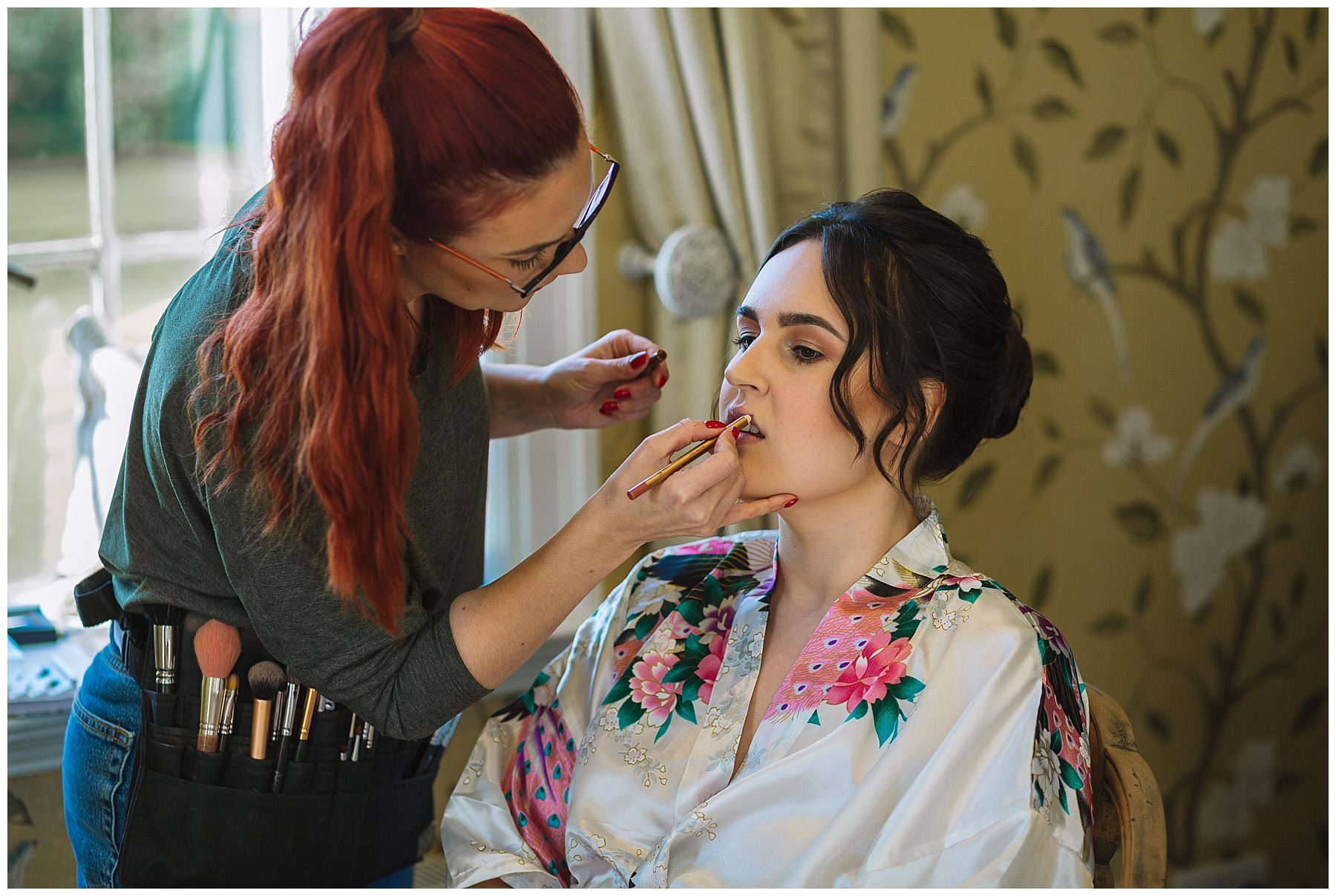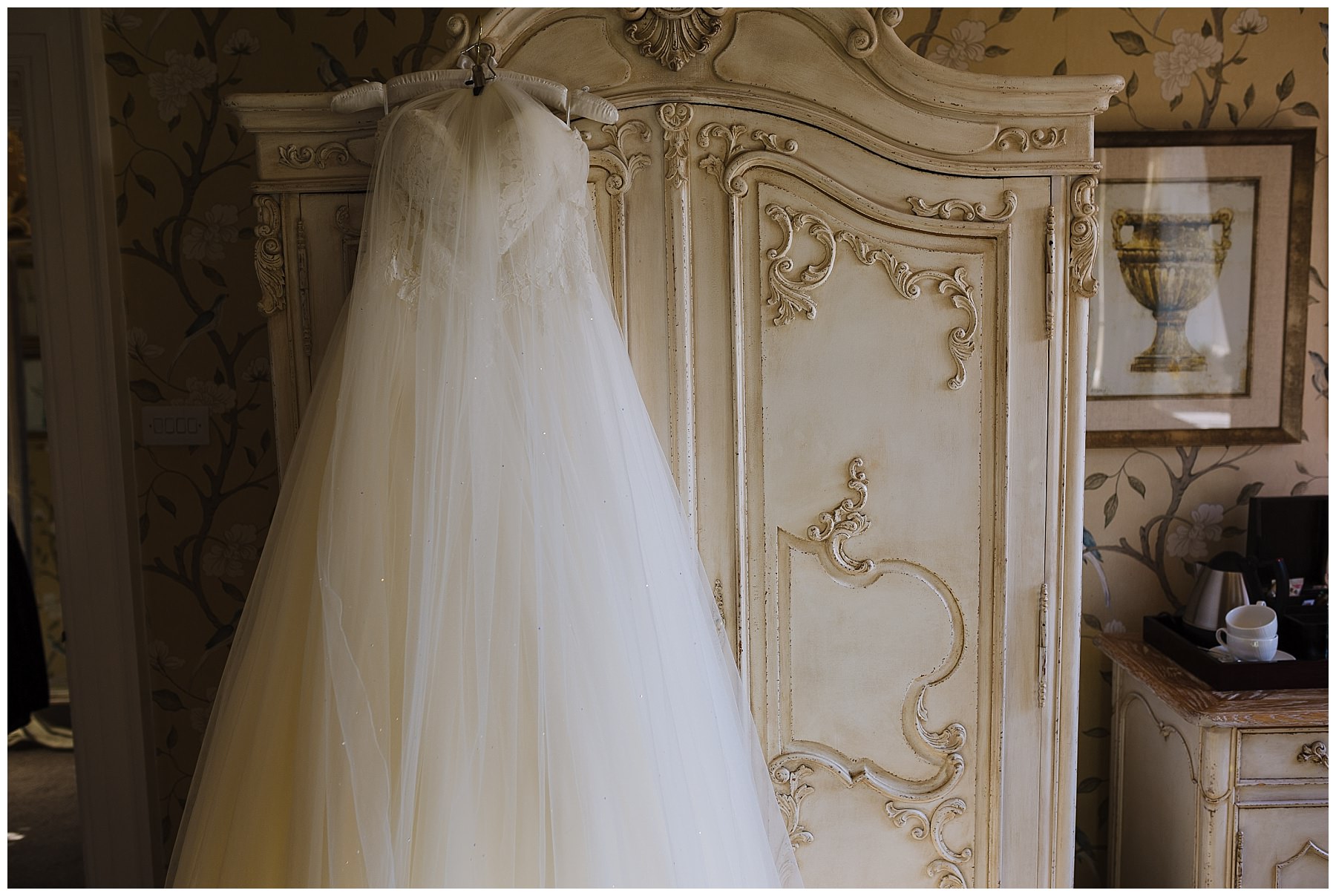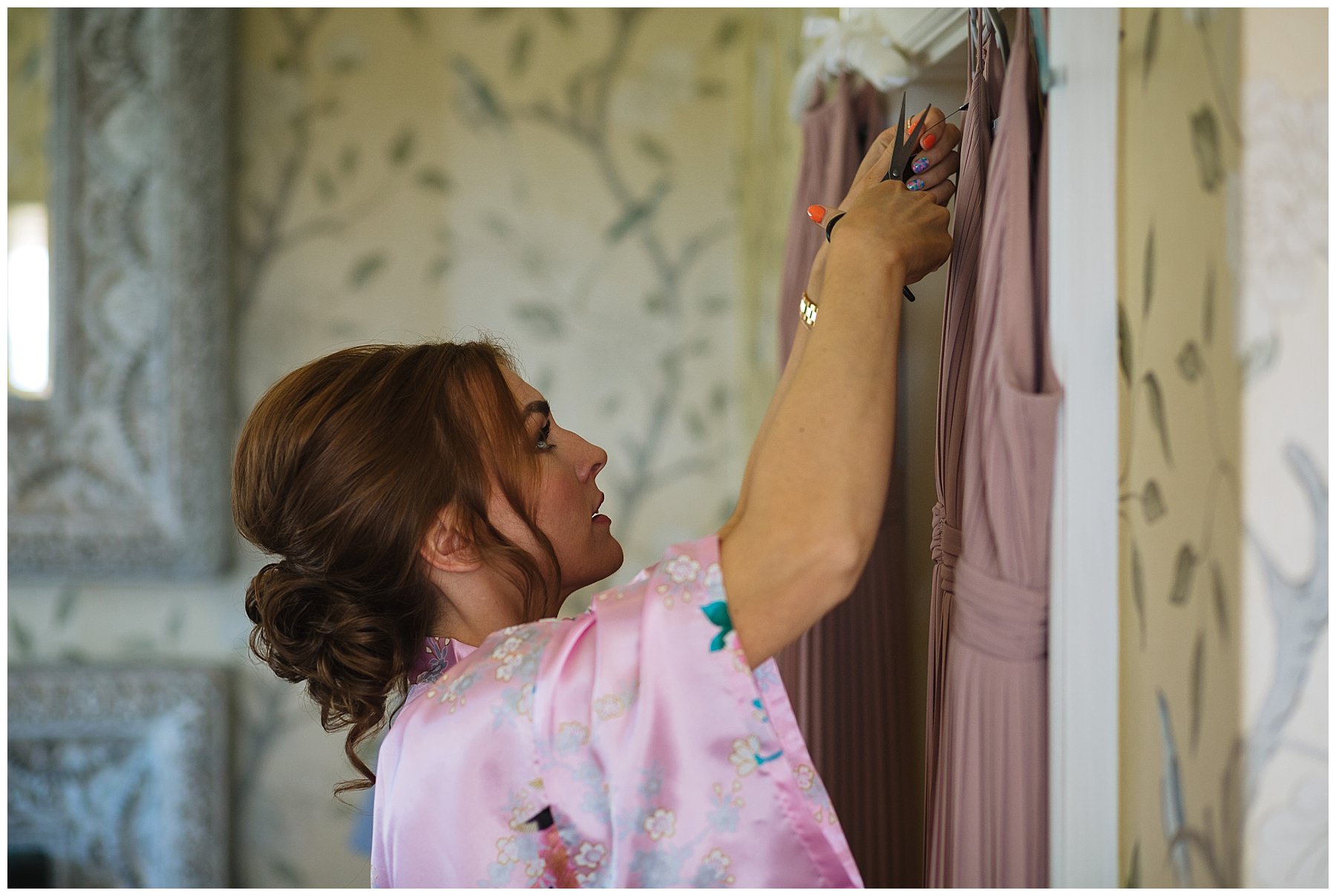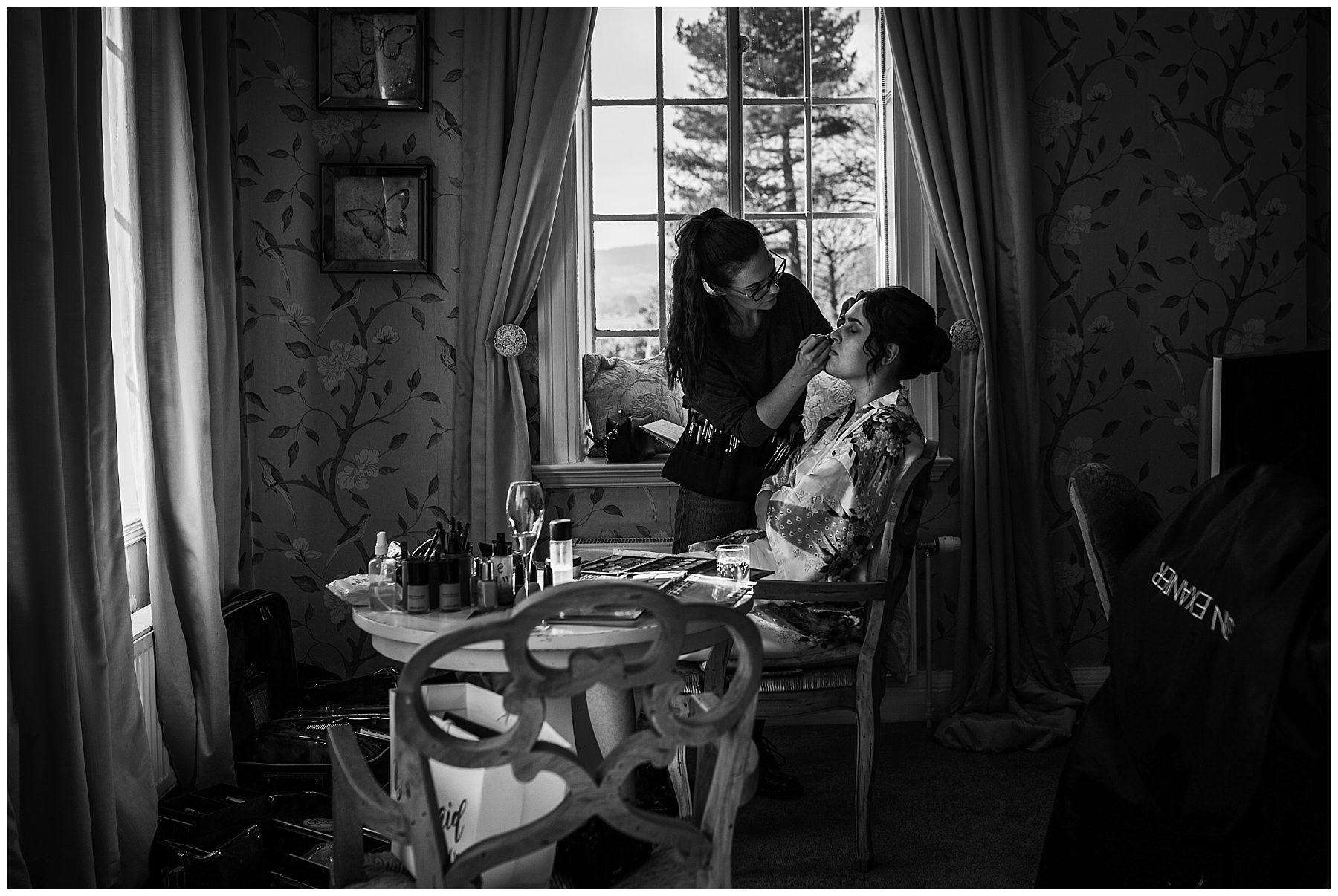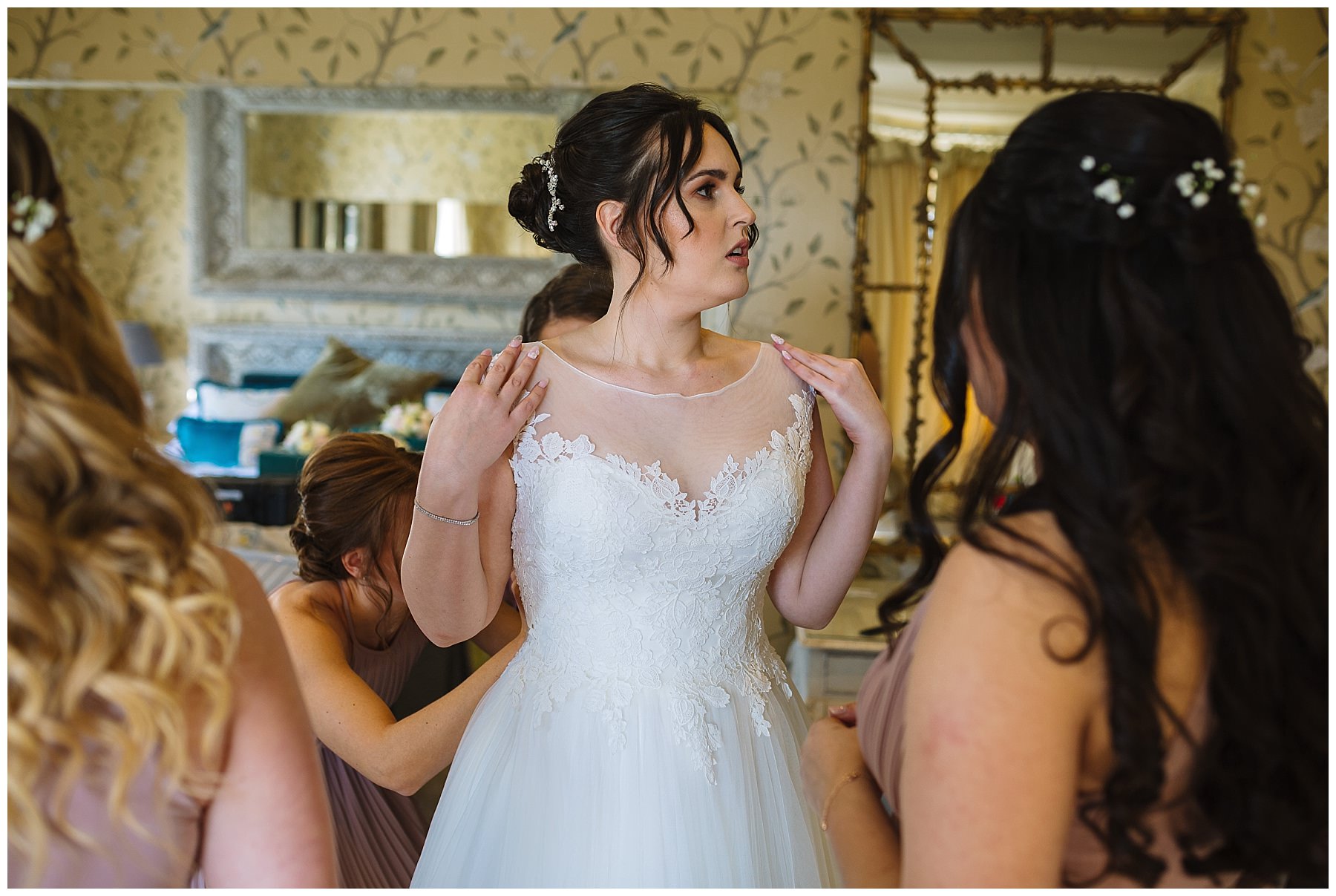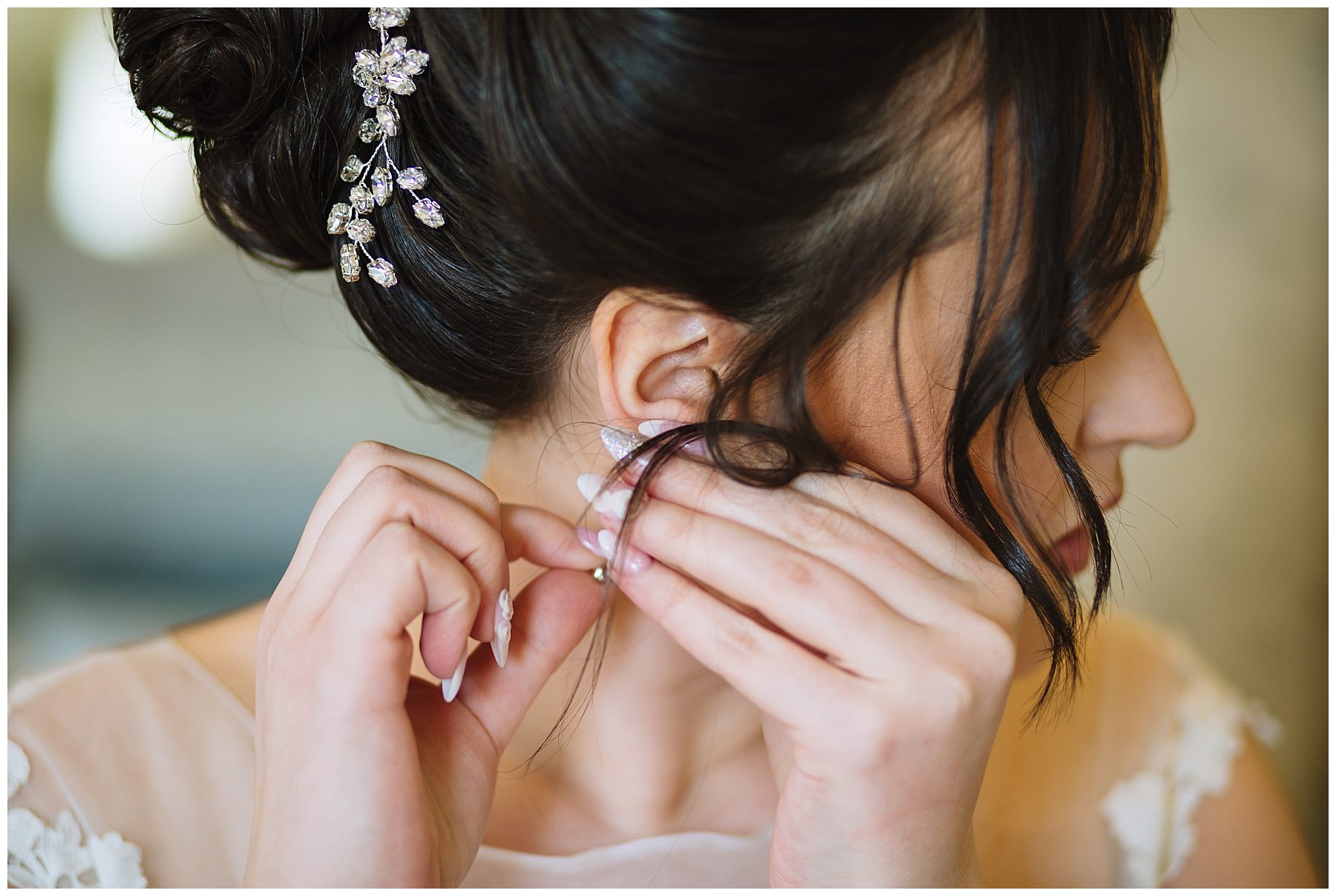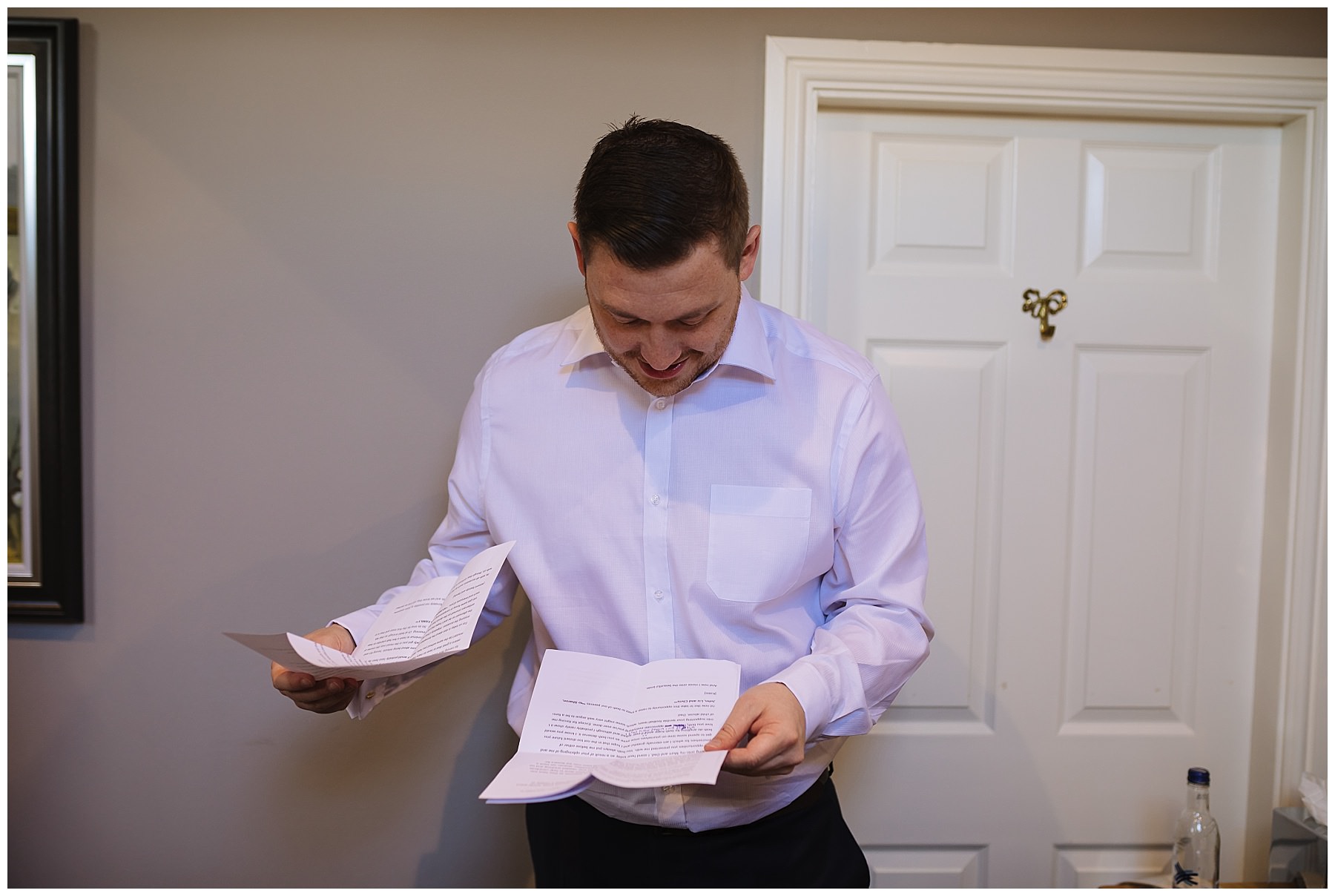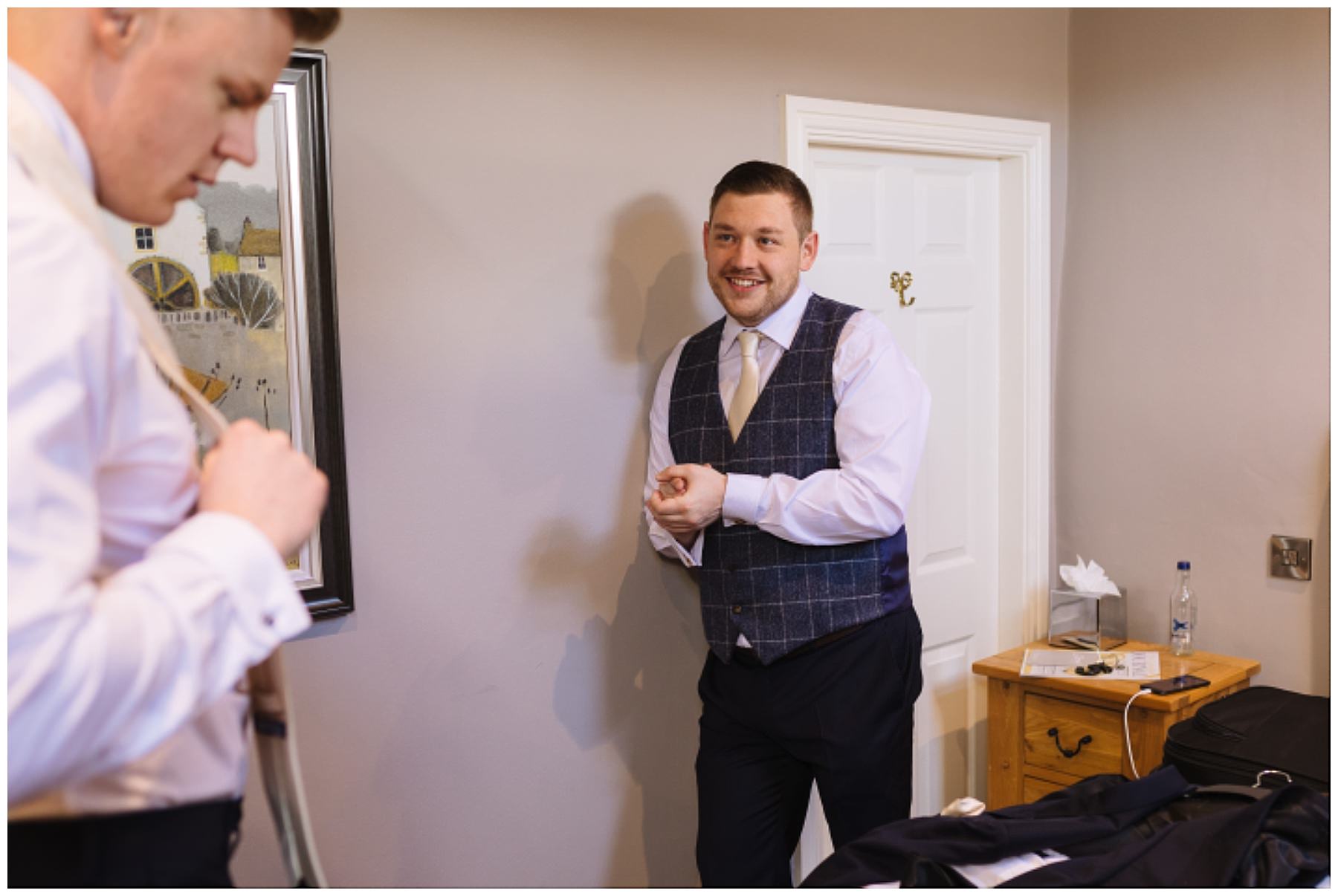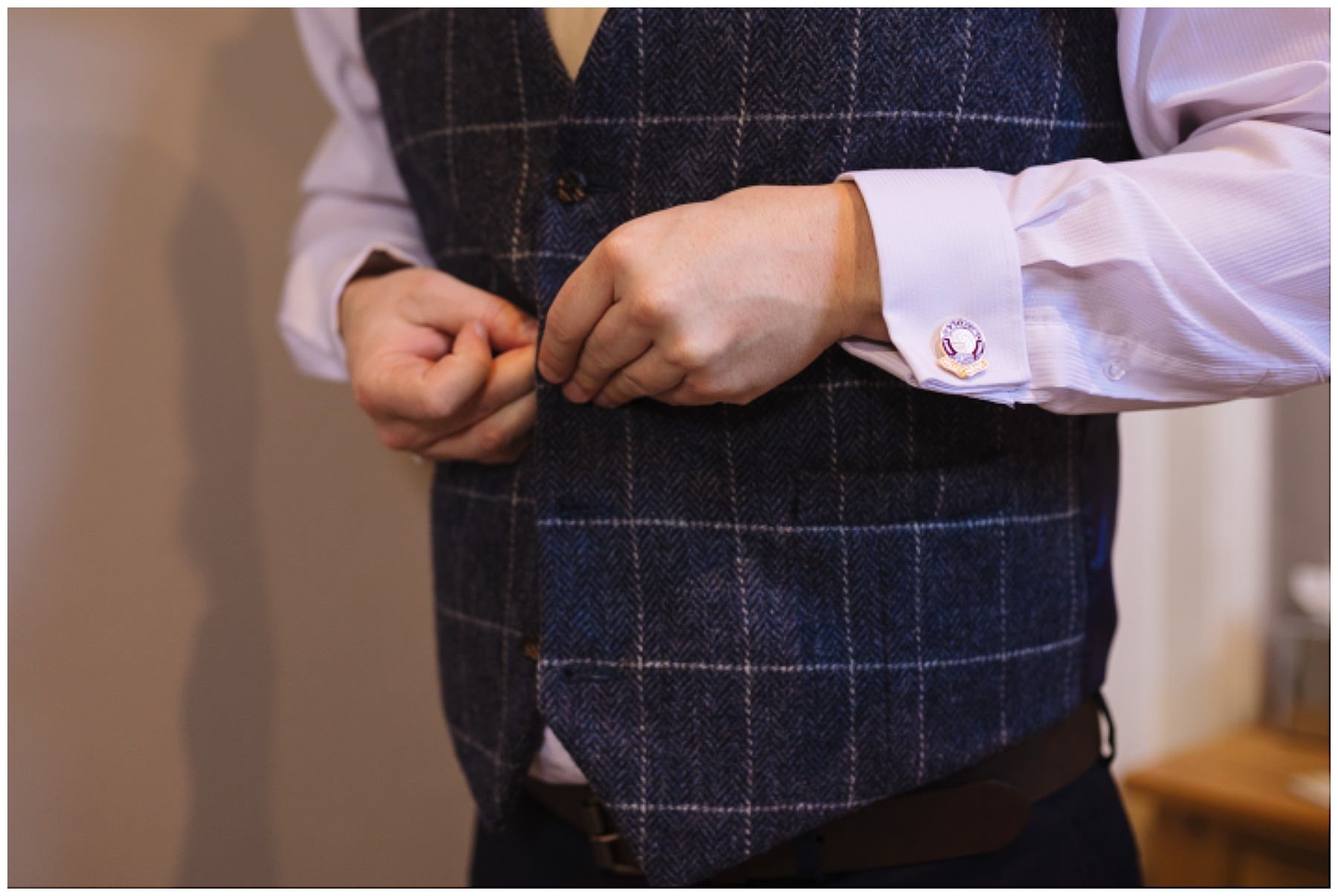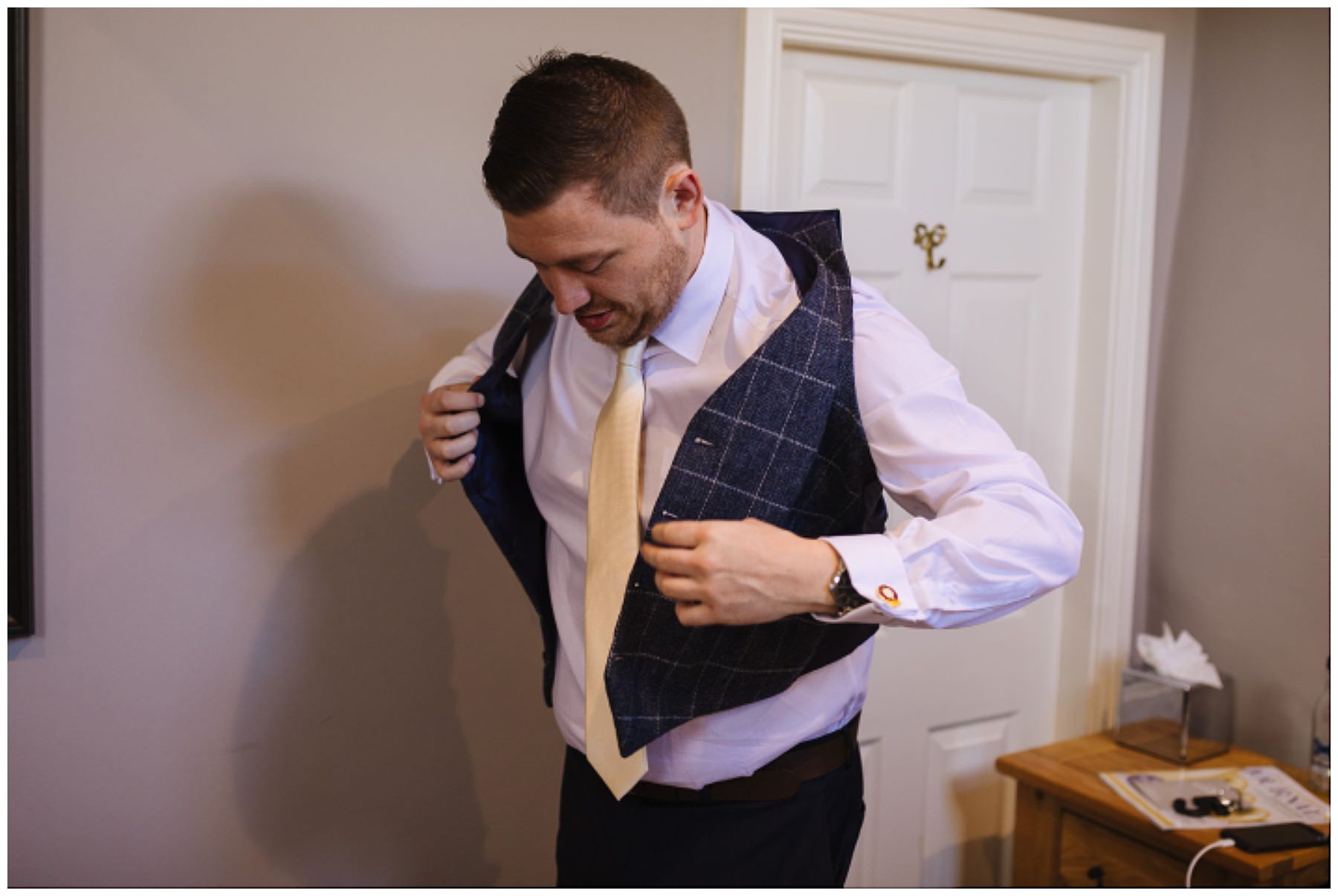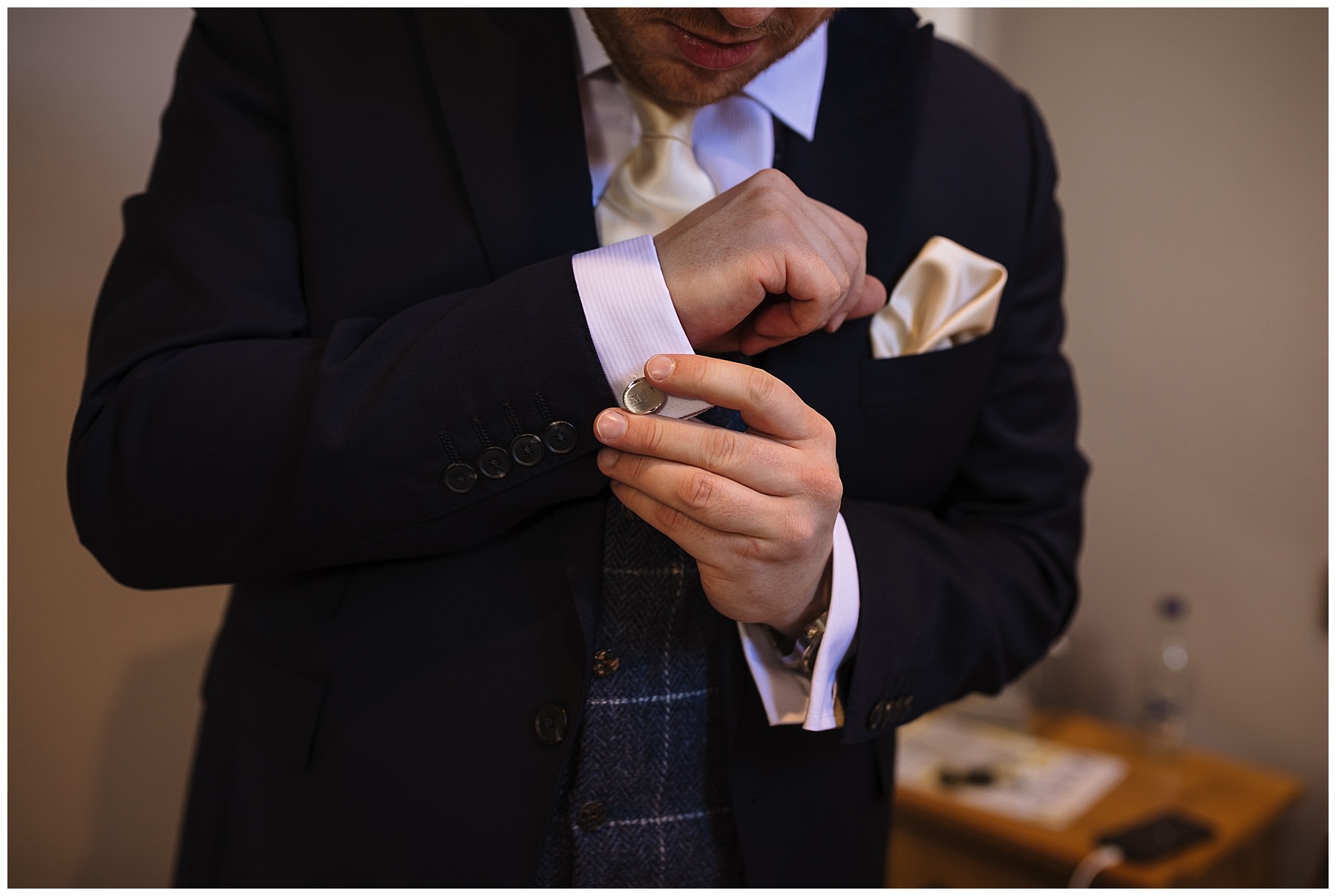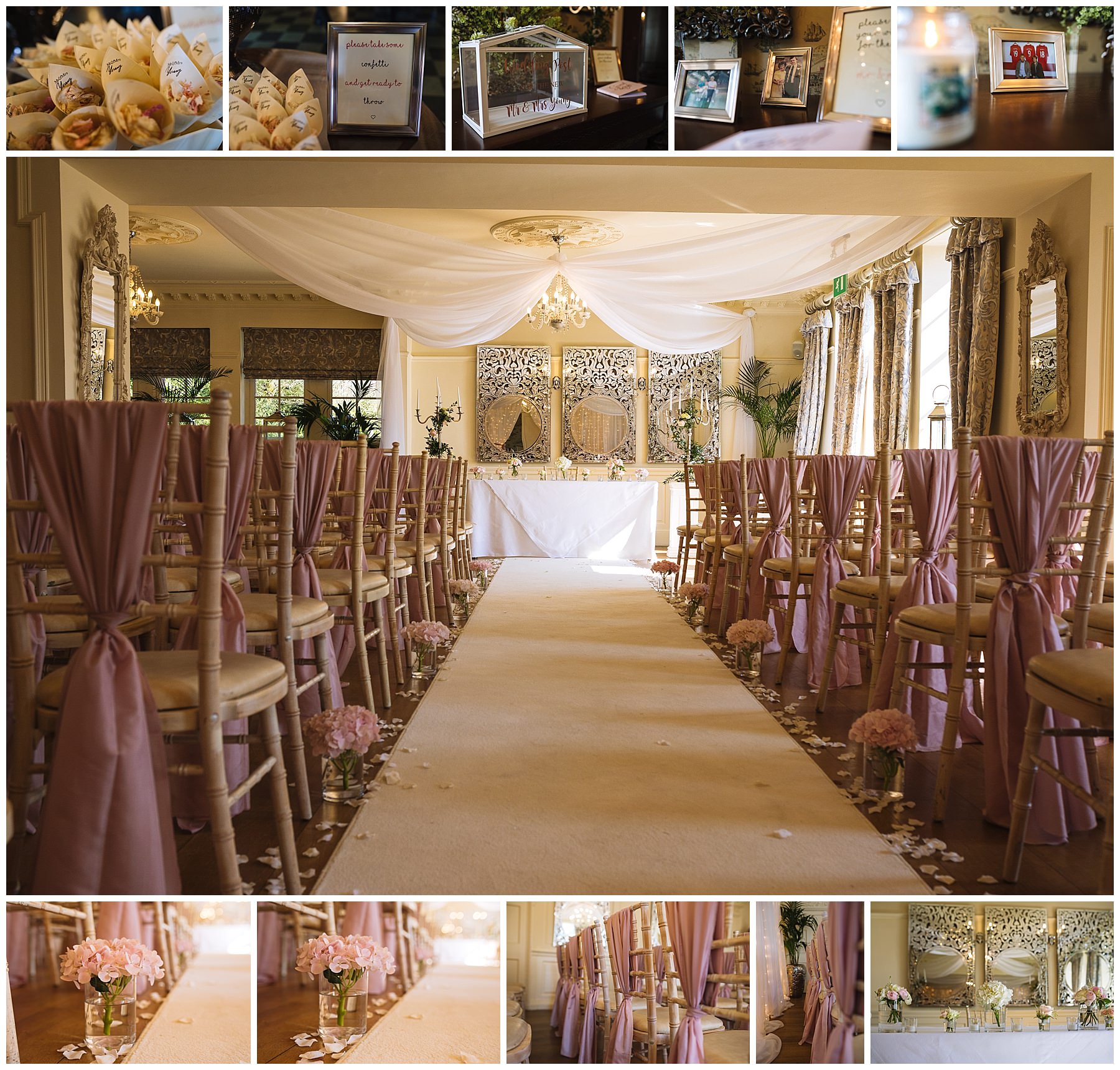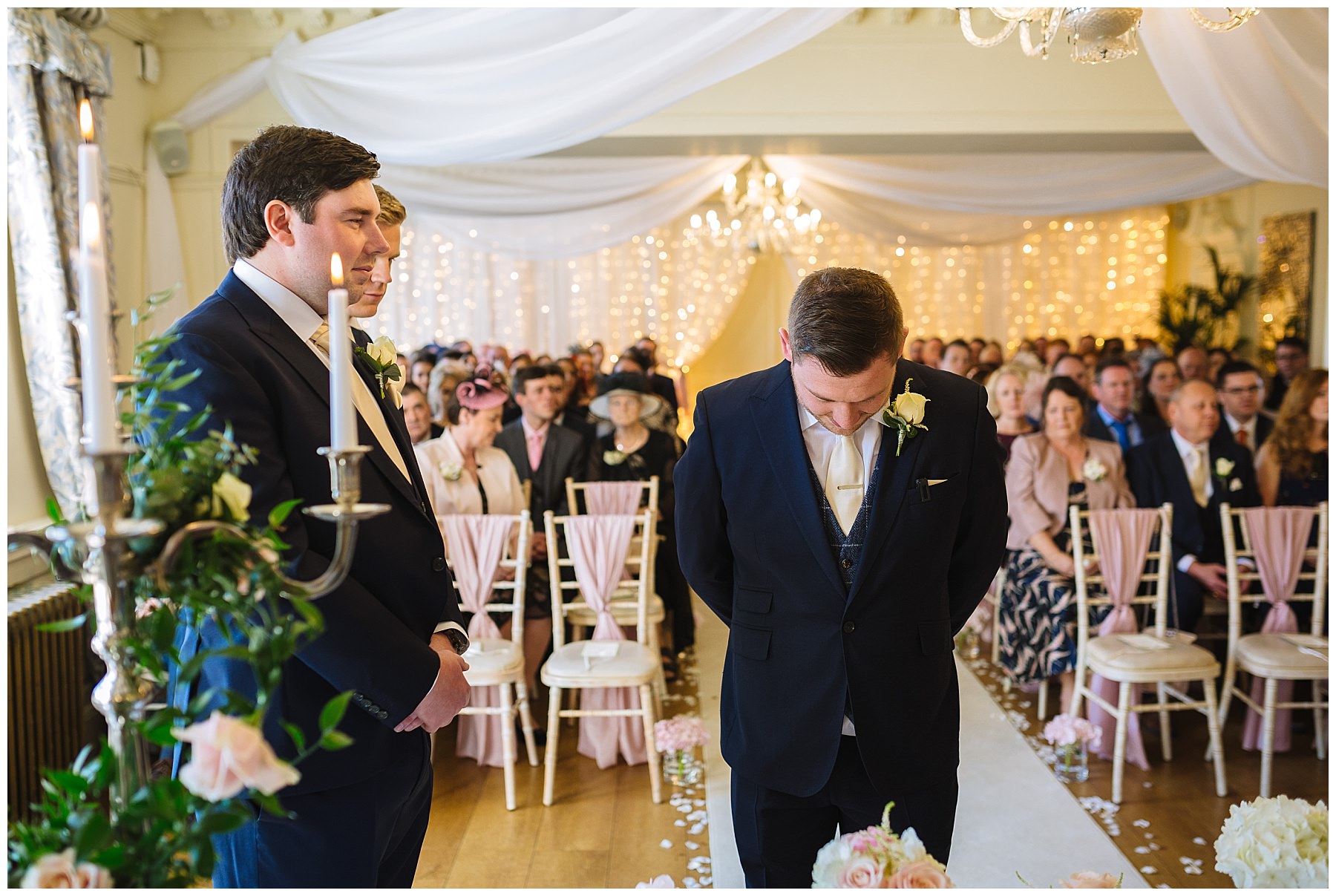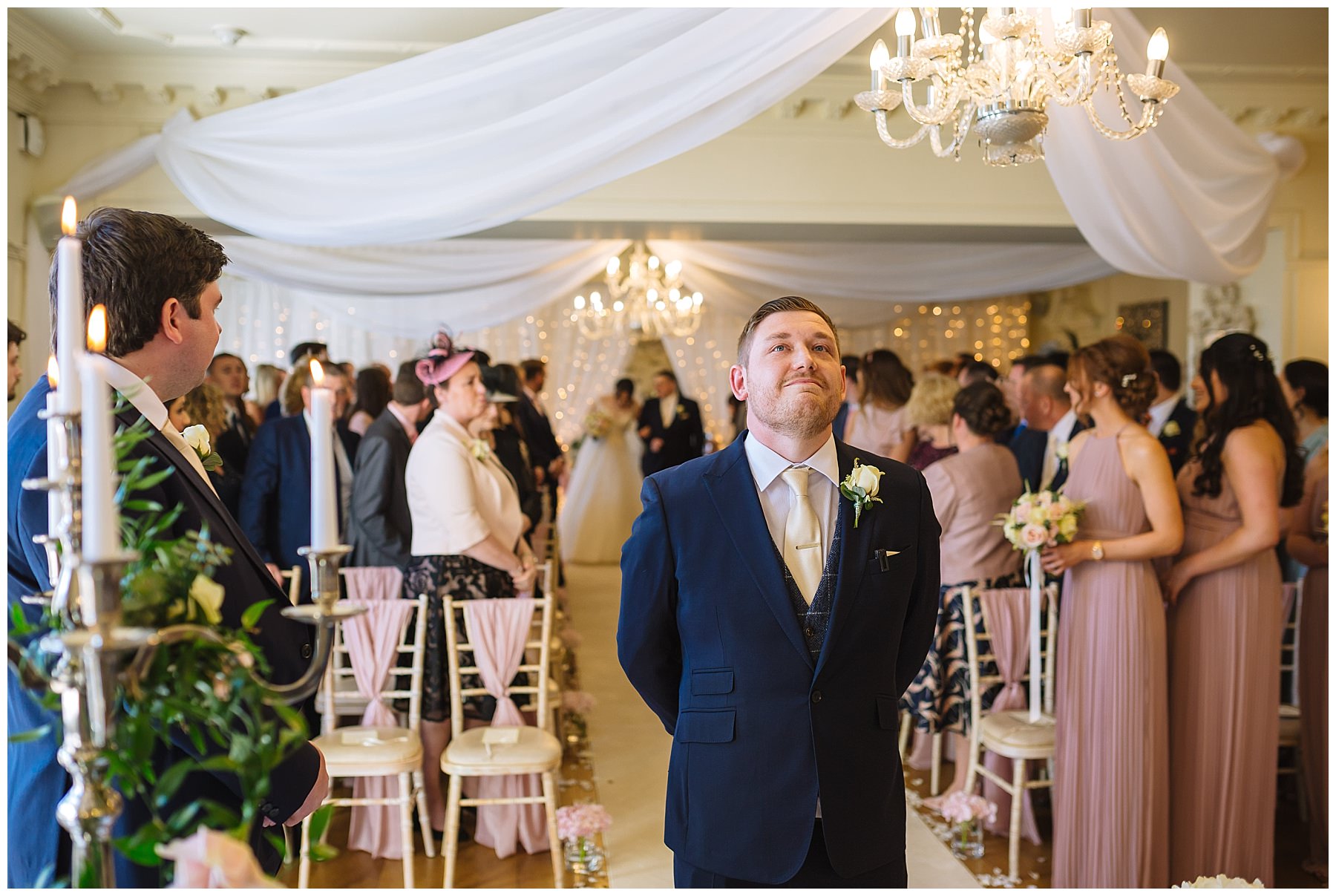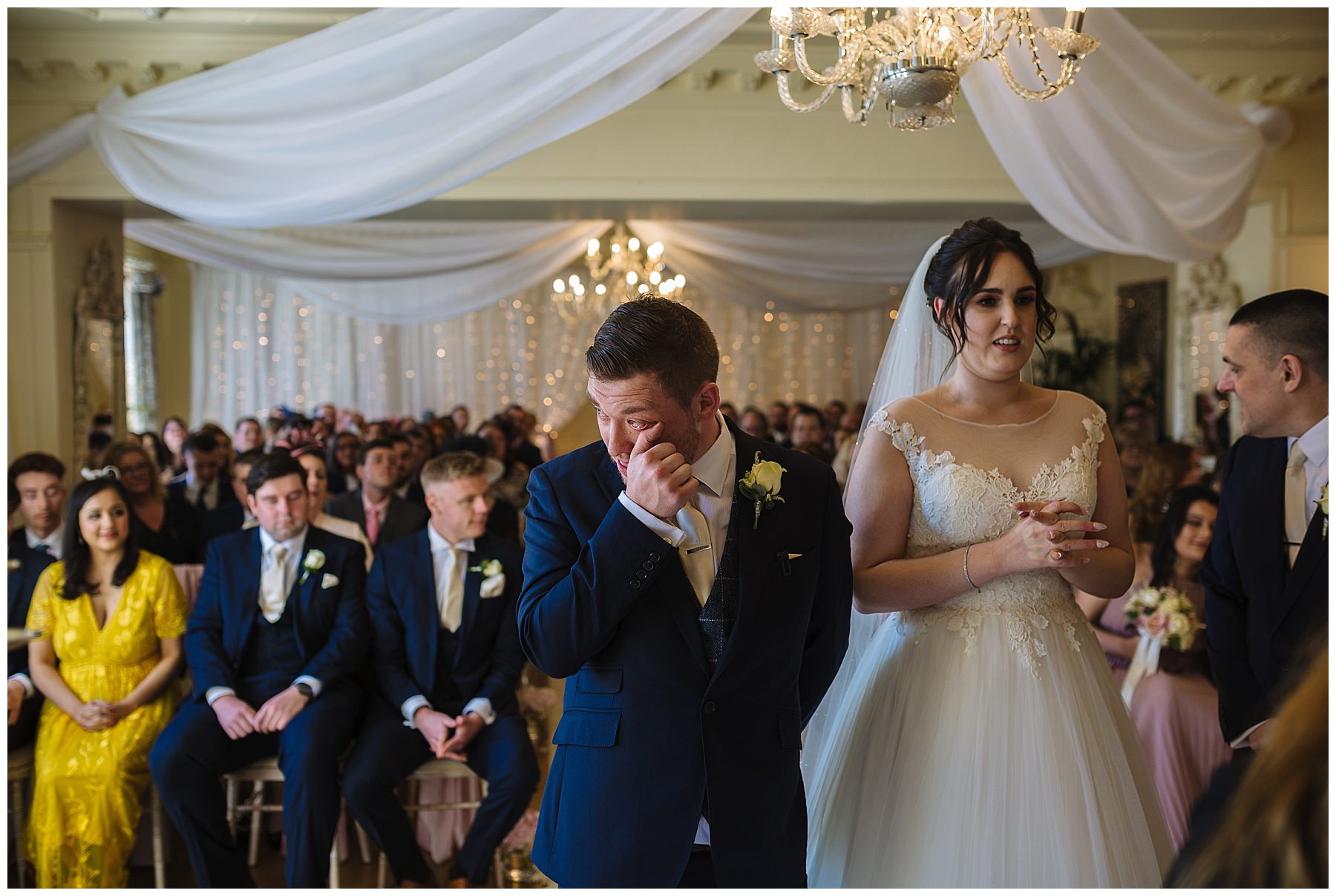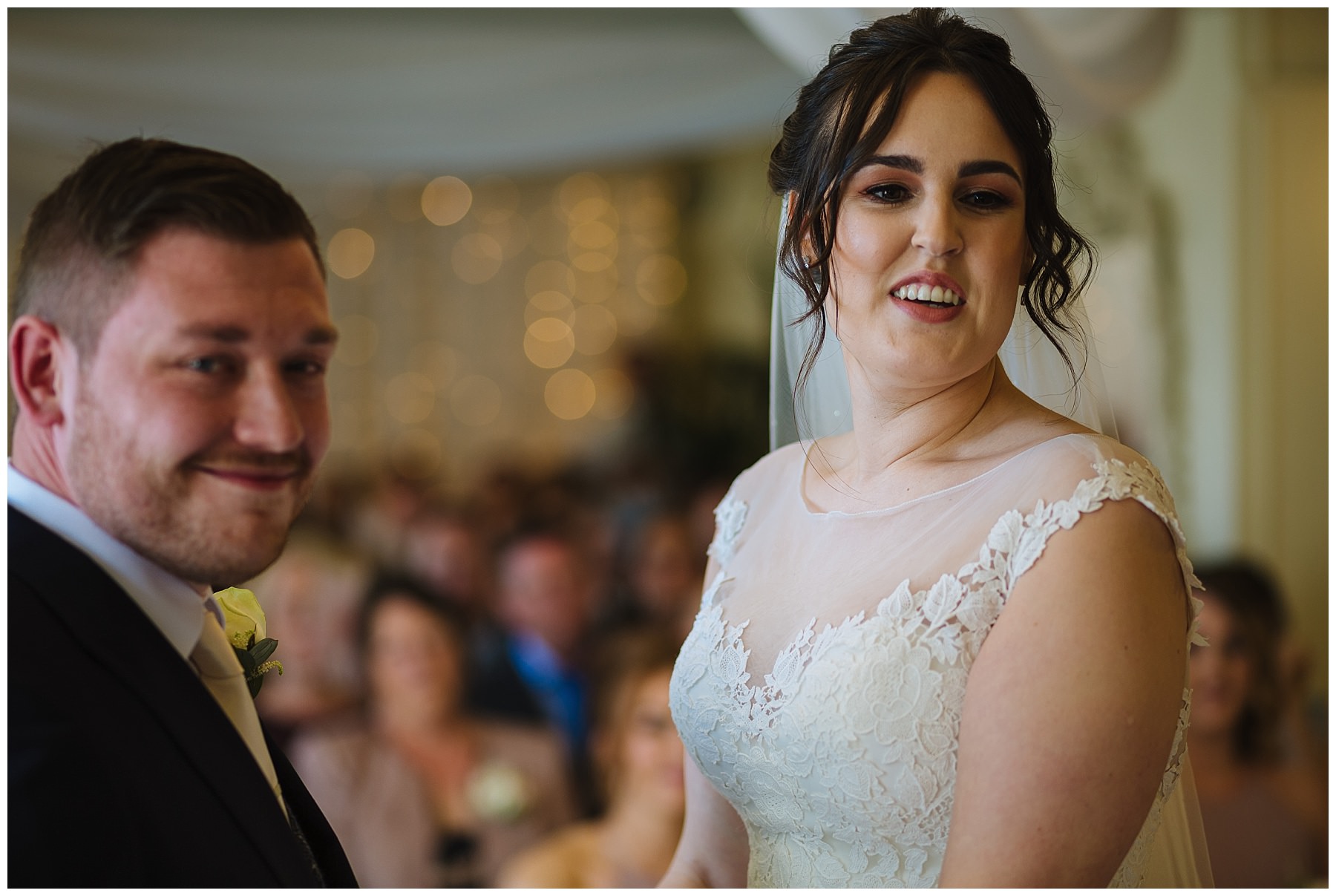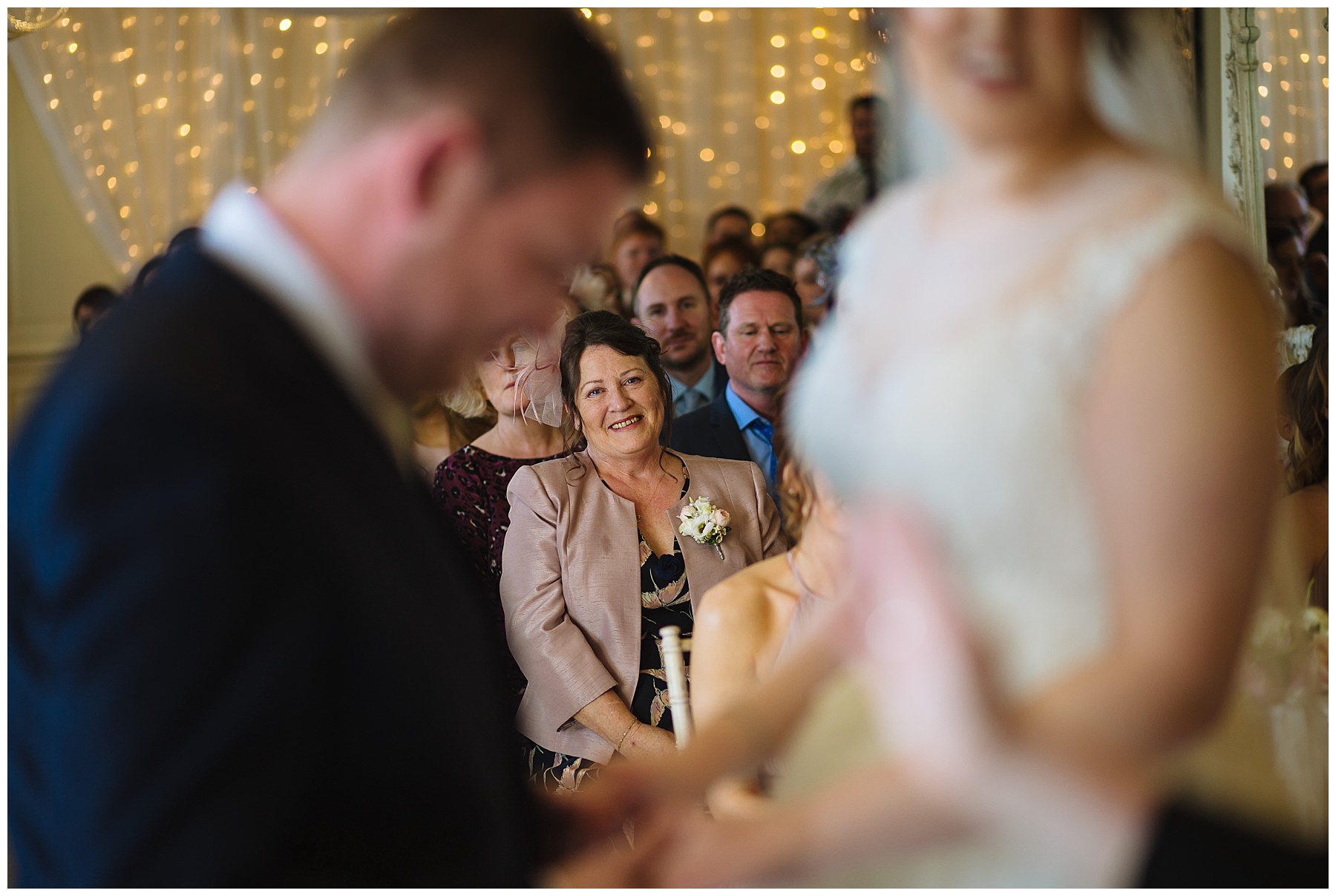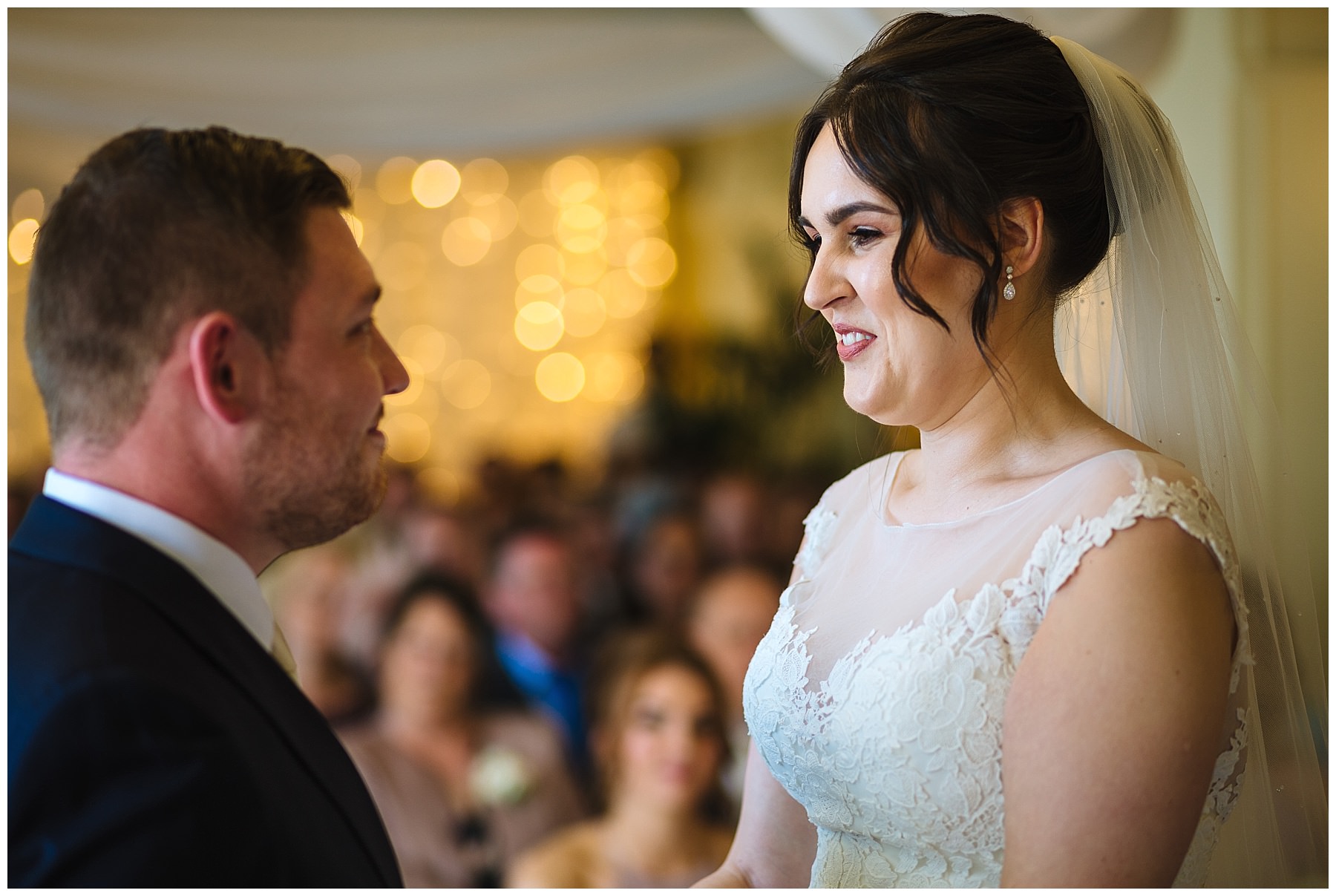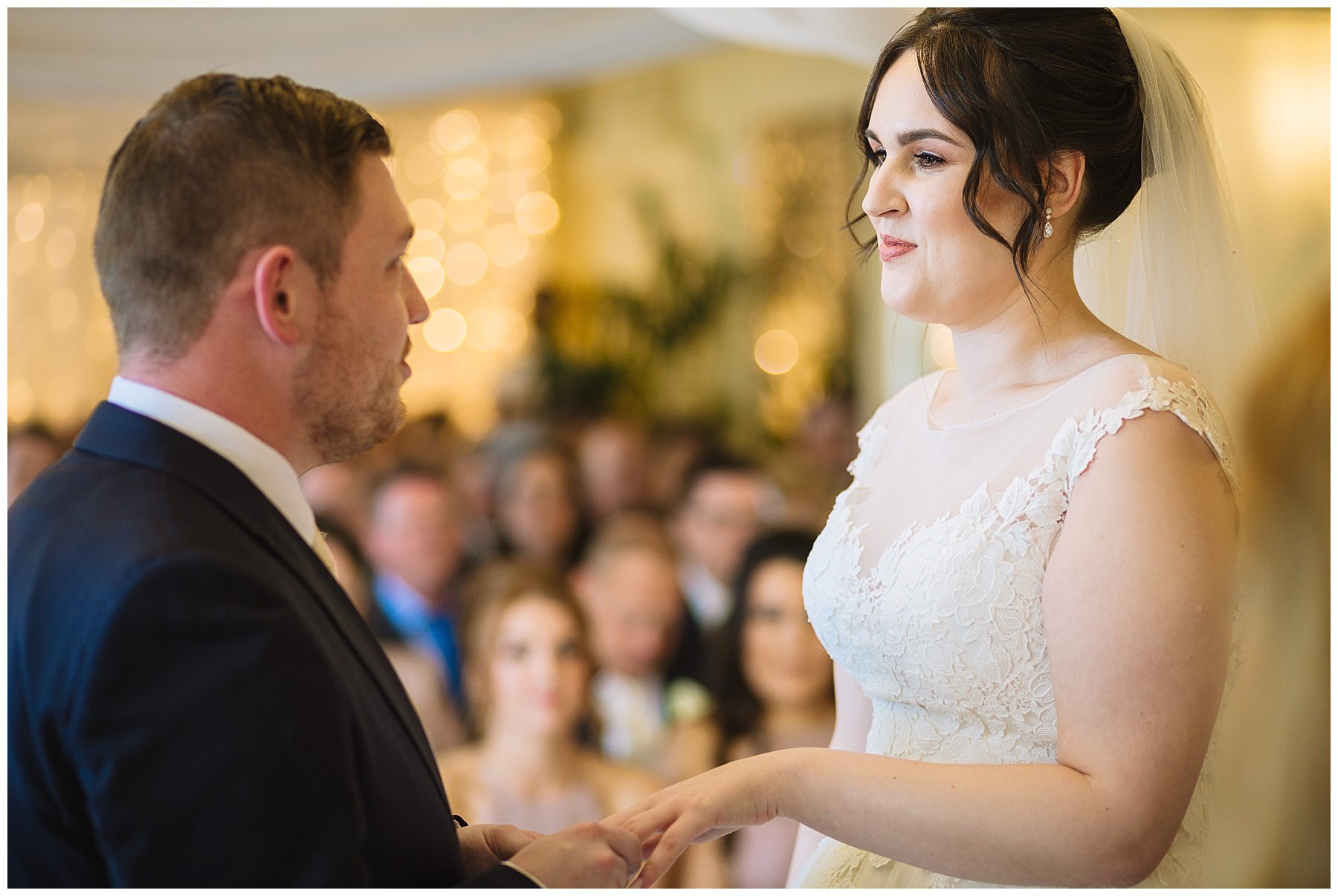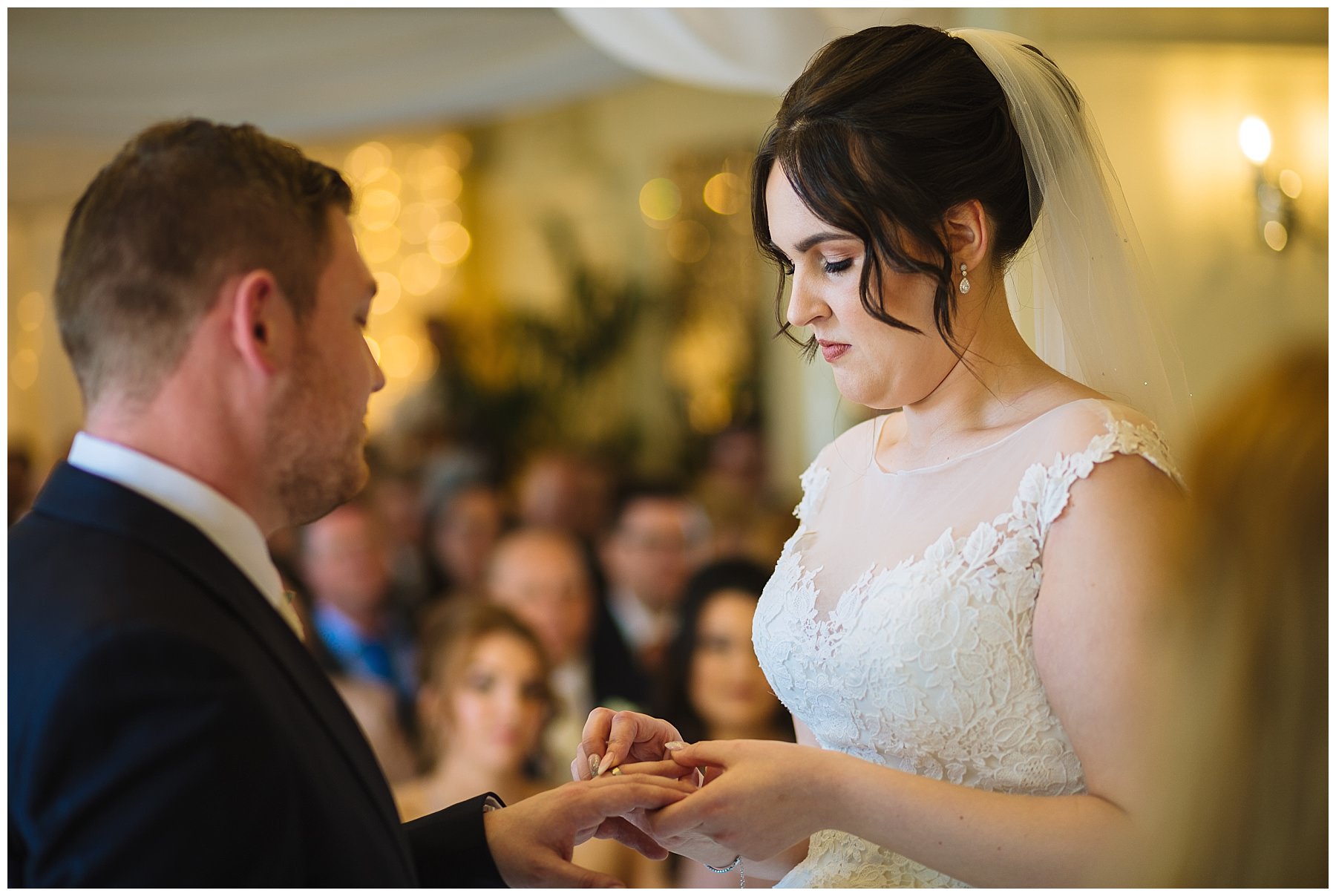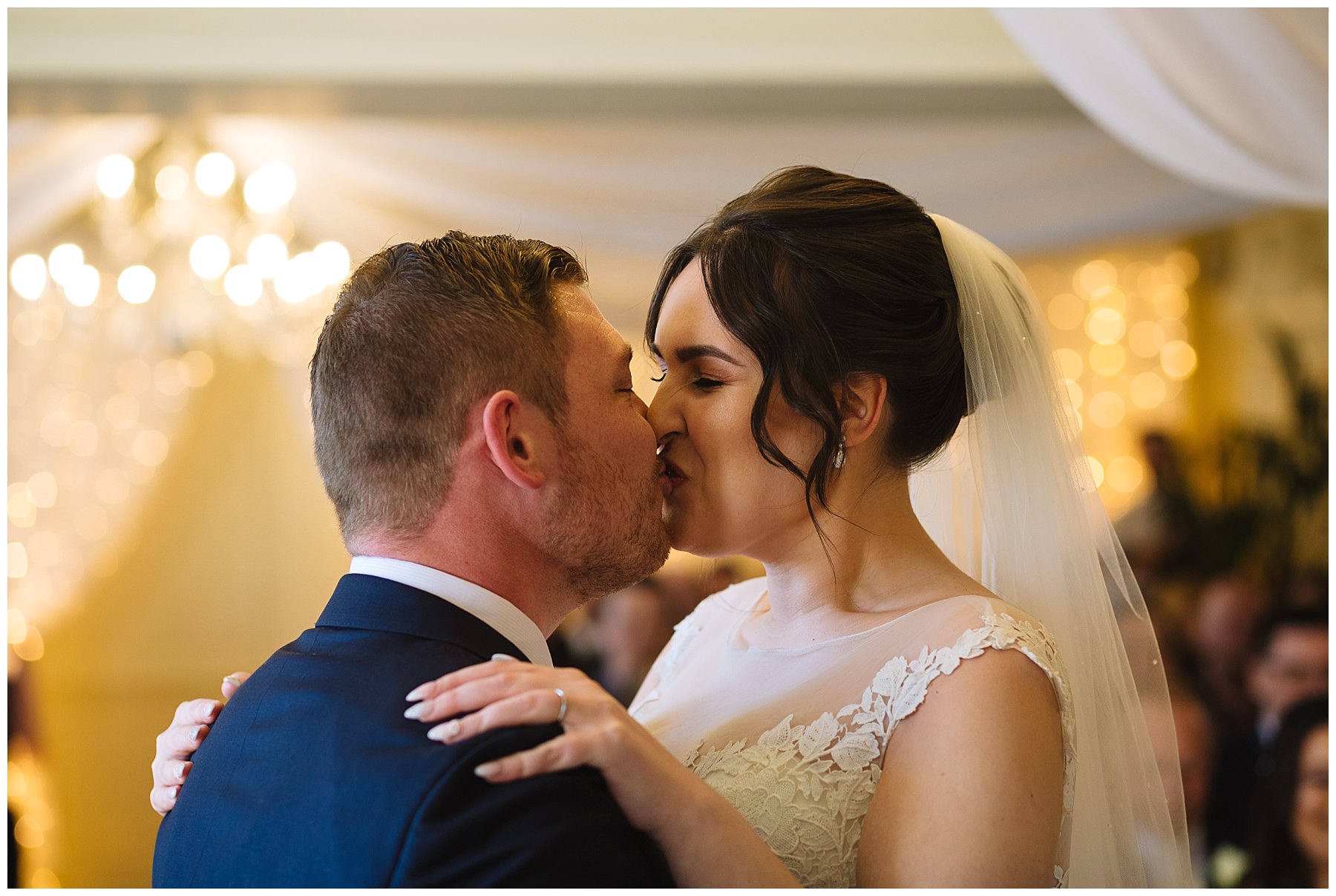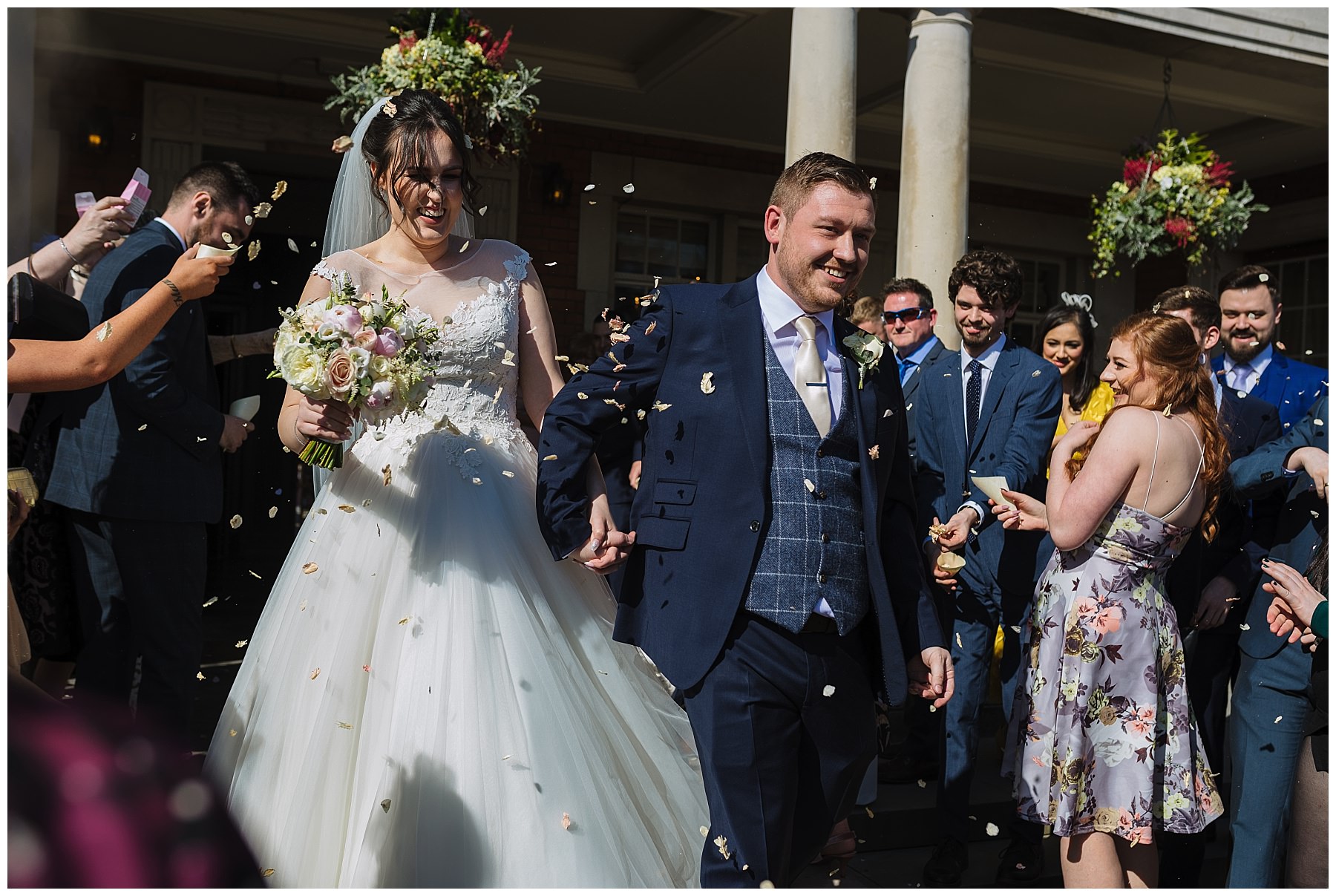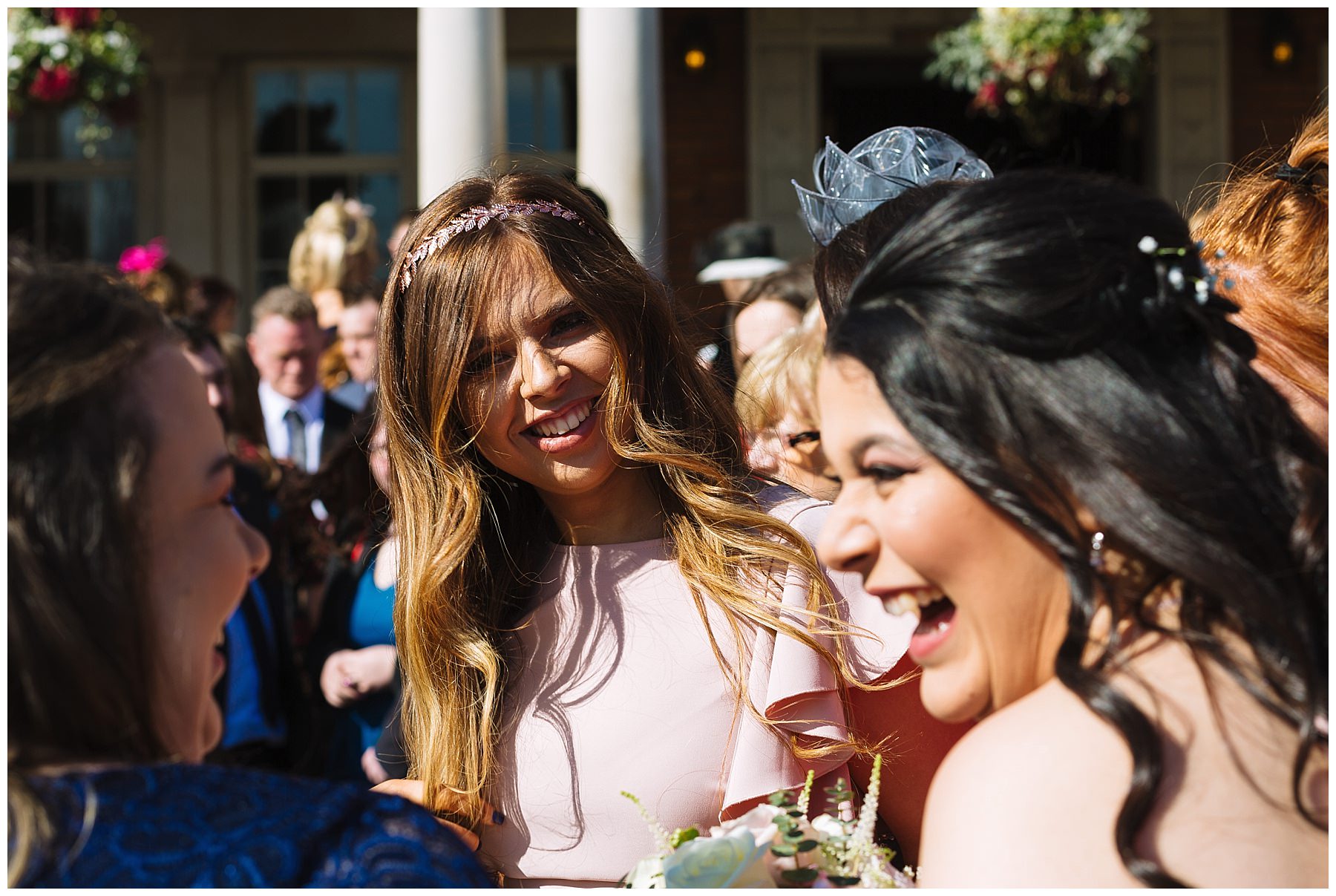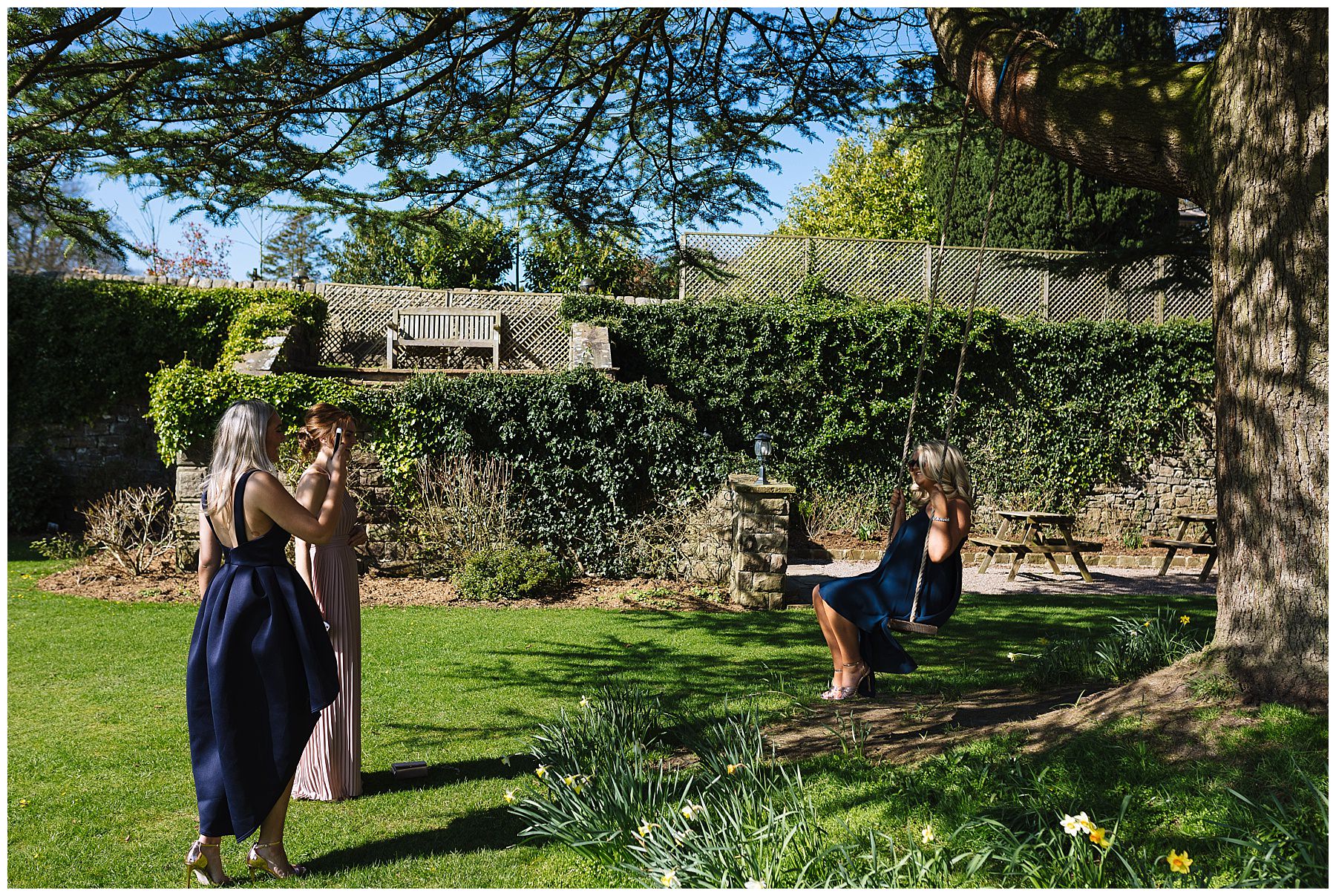 Natural, relaxed couple portraits
After a short, but very sweet sunlit wedding ceremony we all headed outside to the terrace where Katie and Mark were enveloped in a sea of hugs and well wishes. As their guests enjoyed delicious canapes and lots of fizz the three of us decided to sneak off to get some portraits. Katie had told me that she was feeling pretty nervous about this point in the day so I reassured her that we'd just be going for a stroll and all they needed to do was relax and have a chat with each other! By the end of our portraits the two of them were posing like absolute pros and we had such a good laugh!
Eaves Hall is perfect for both summer and winter weddings – the acres of grounds surrounding the hall make a gorgeous backdrop for portraits when the weather is fine but if it's raining or even snowing then the hall's interior is fantastic. During the evening I set up some lights and took Katie and Mark away for a few more portraits. A perfect chance for them to have a breather after all the emotions of the speeches! The snooker room is a great spot for some creative portraits so I knew that's where I wanted us to start. I'm over the moon with how those pictures turned out and I know they're some of Katie and Mark's favourites too.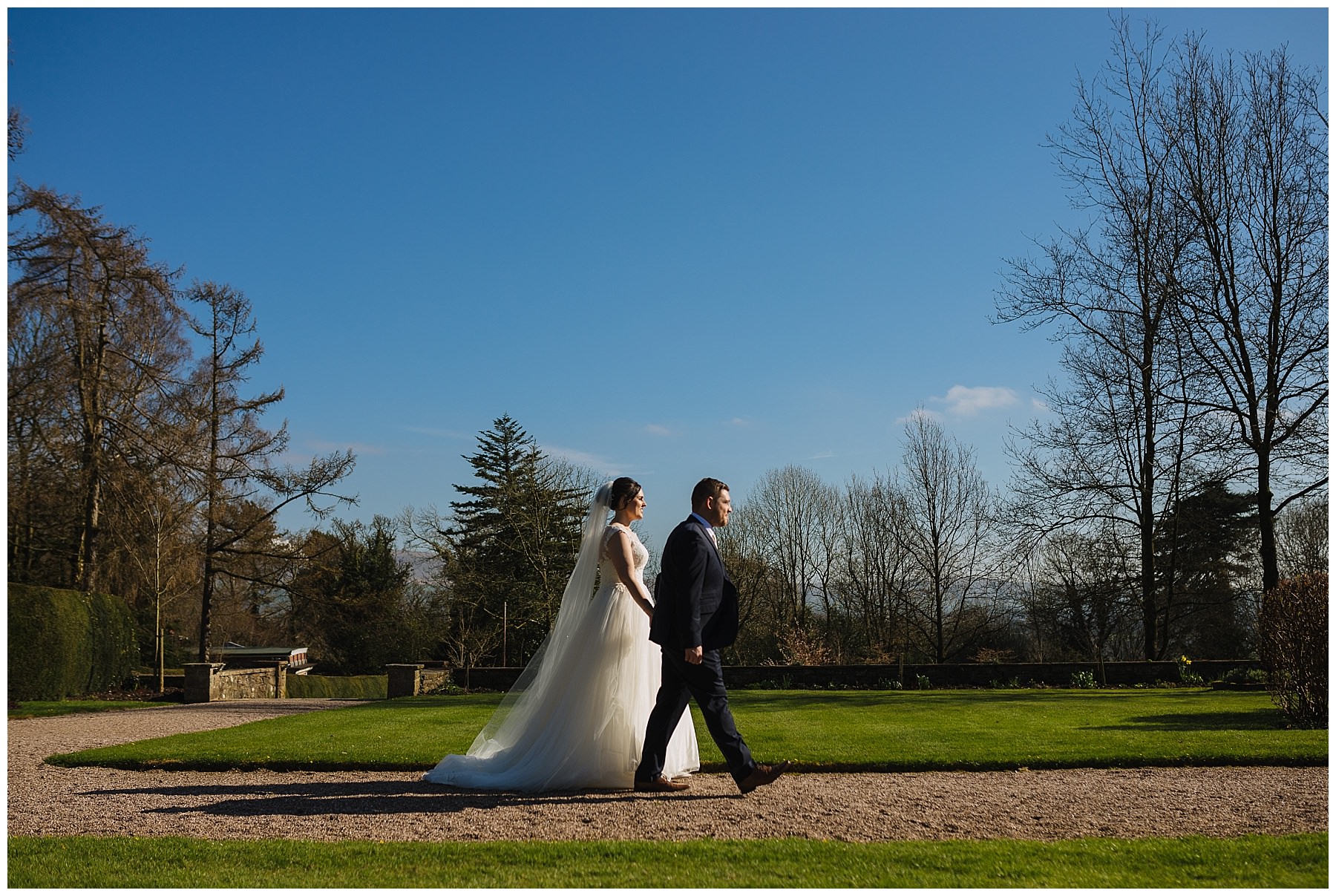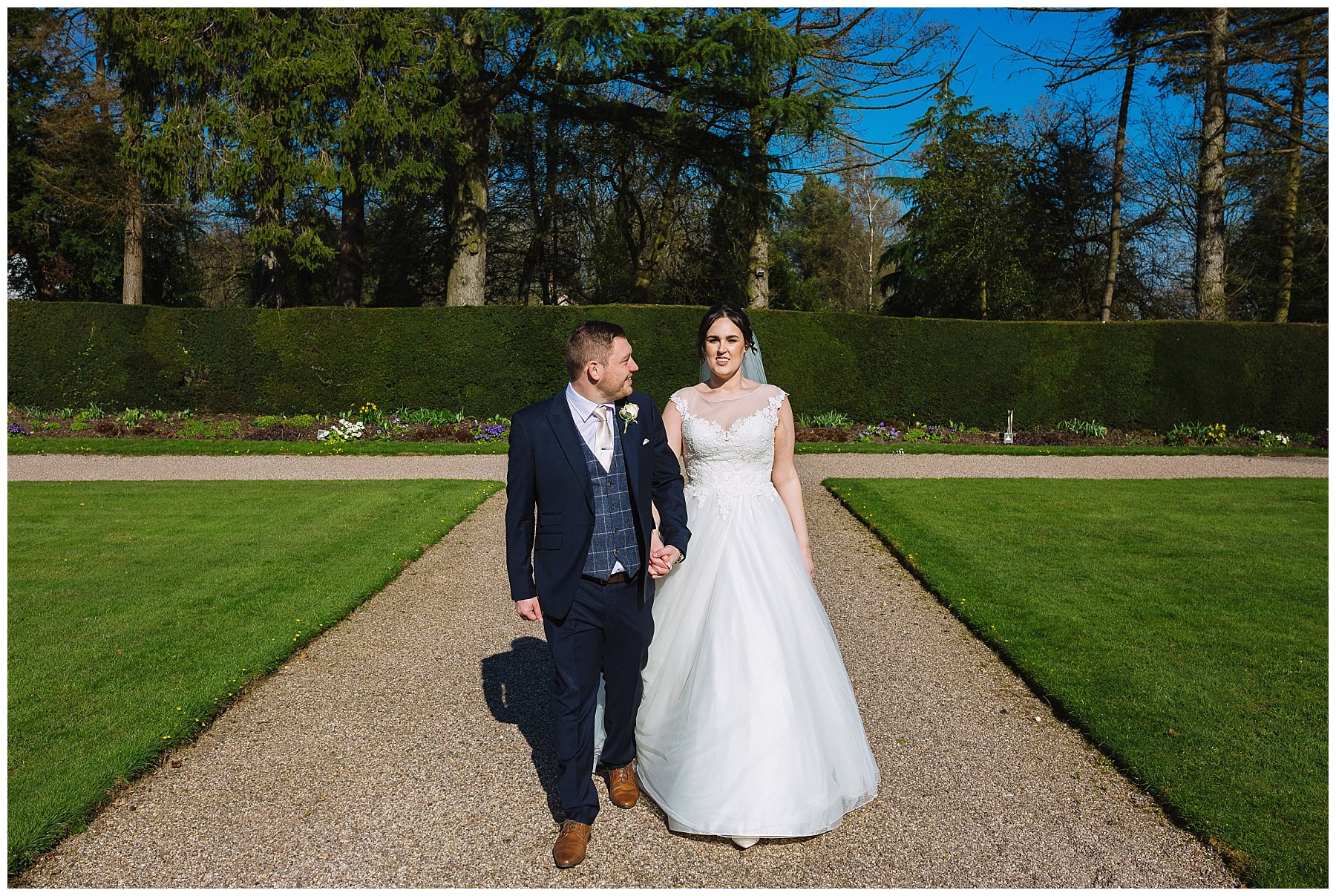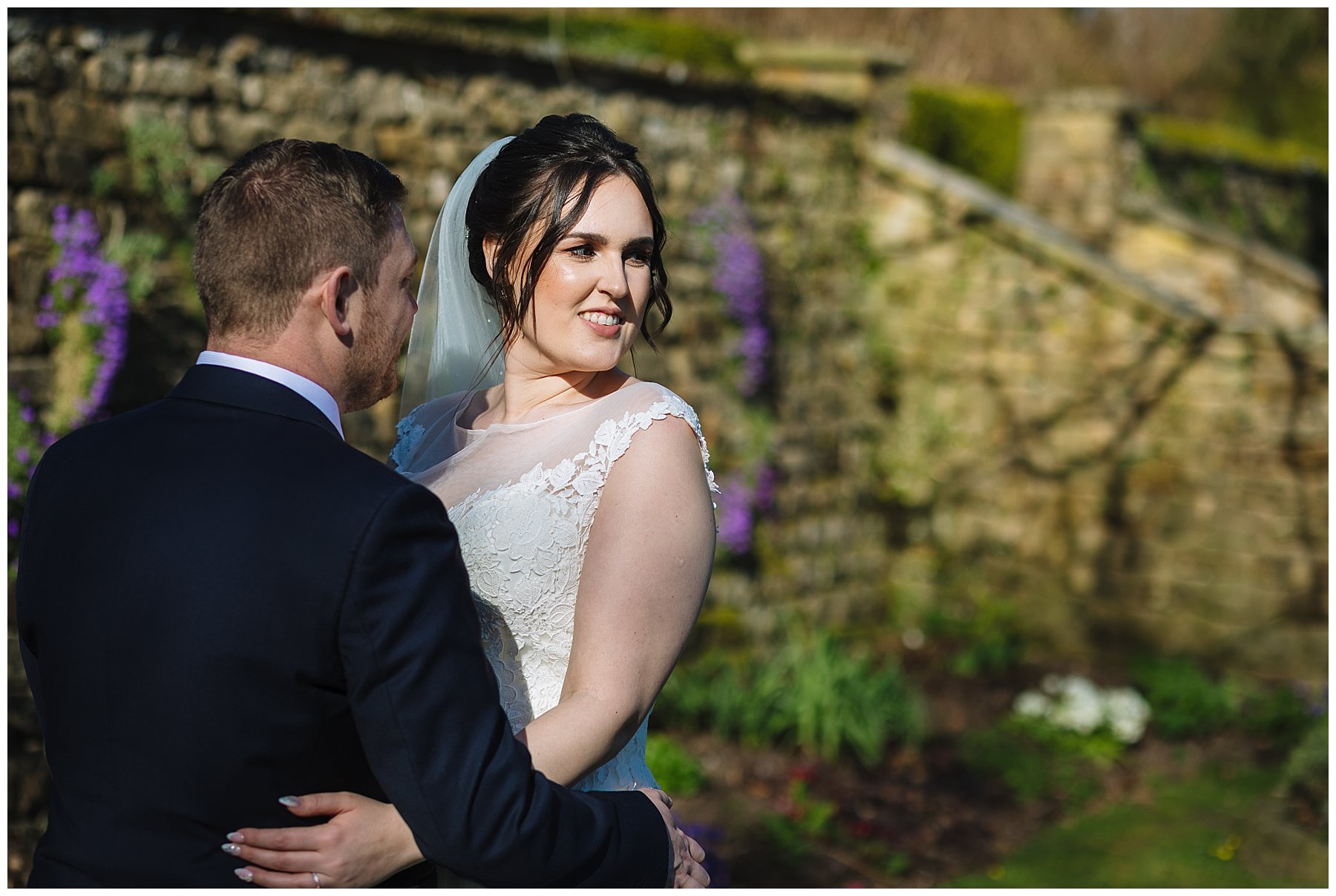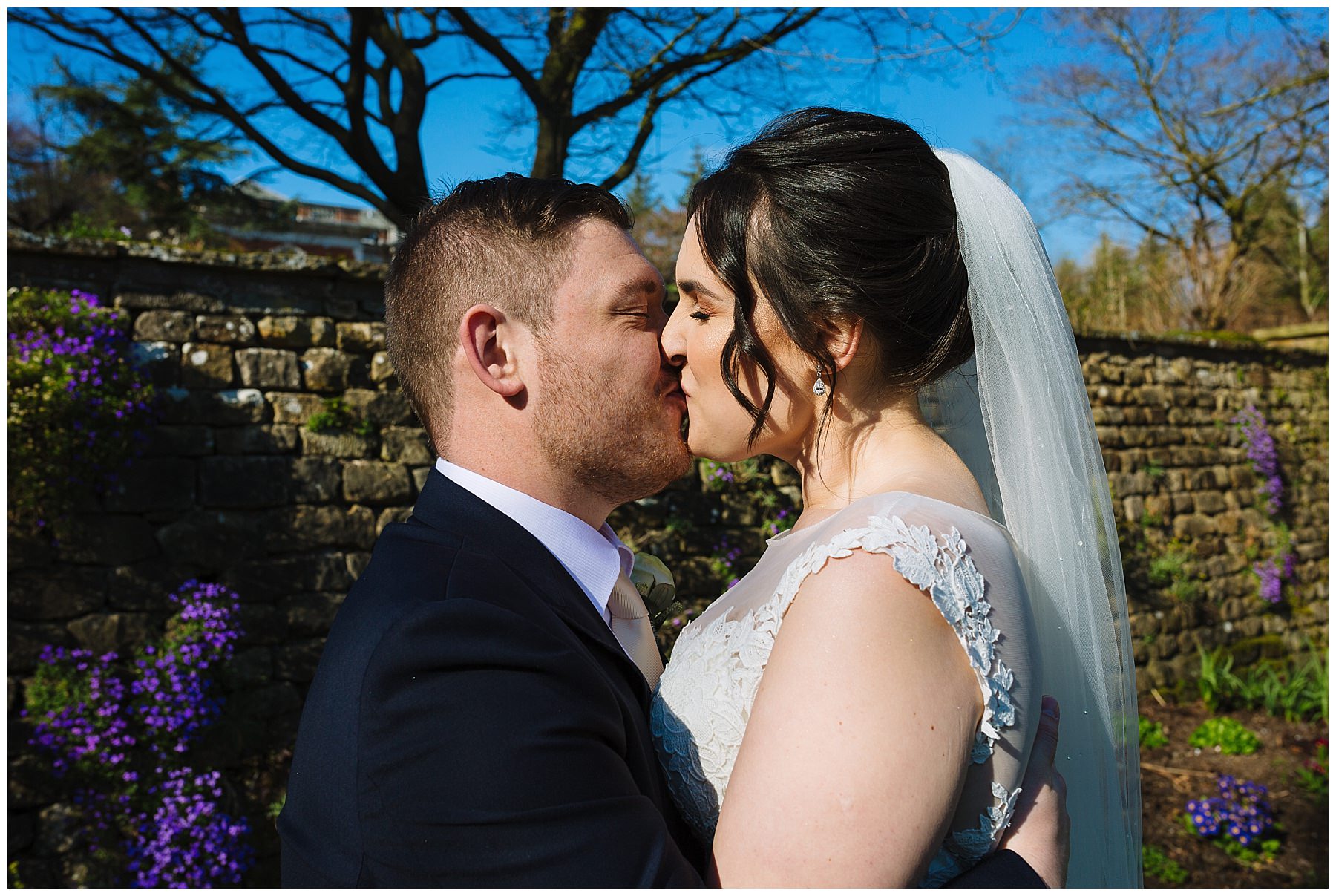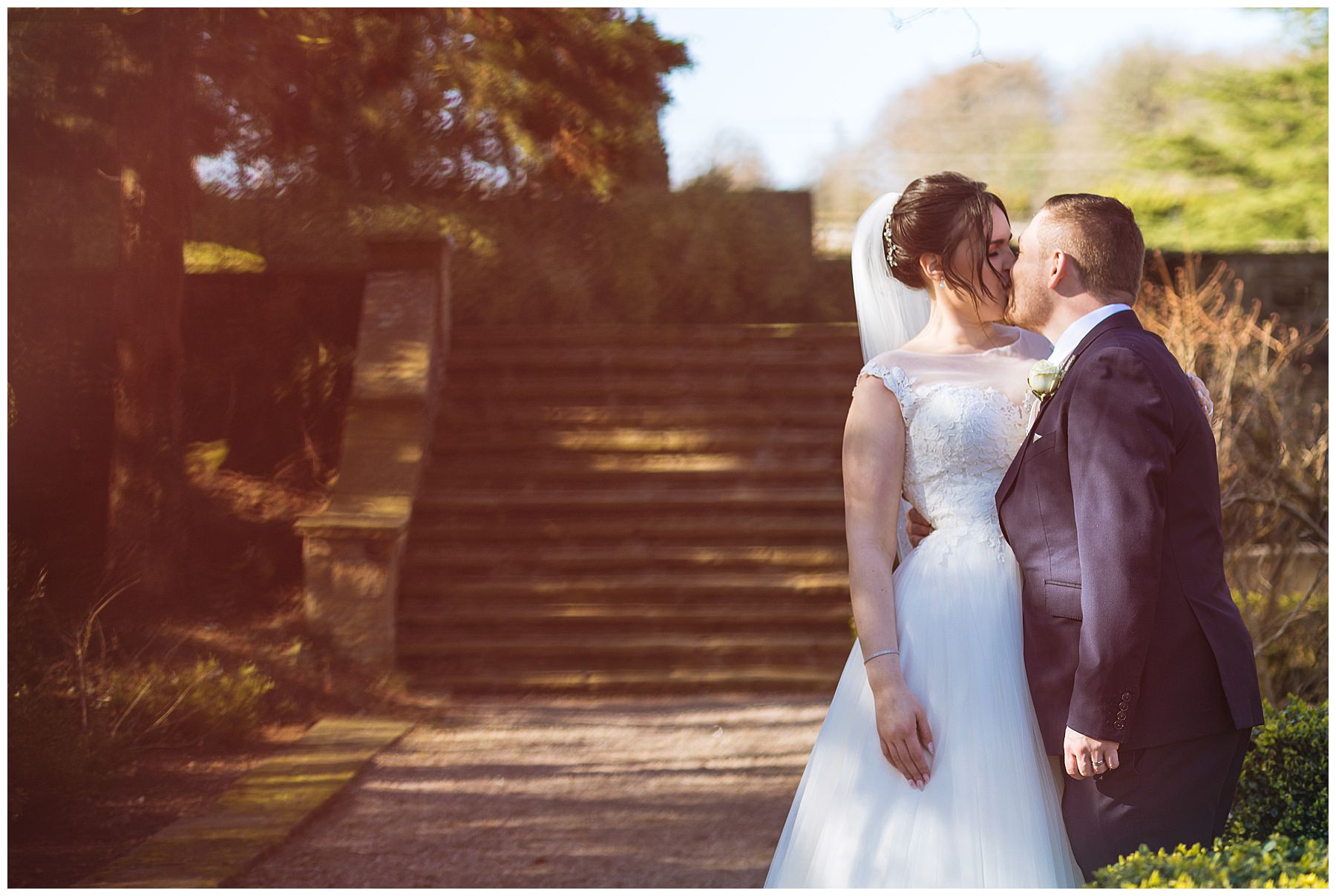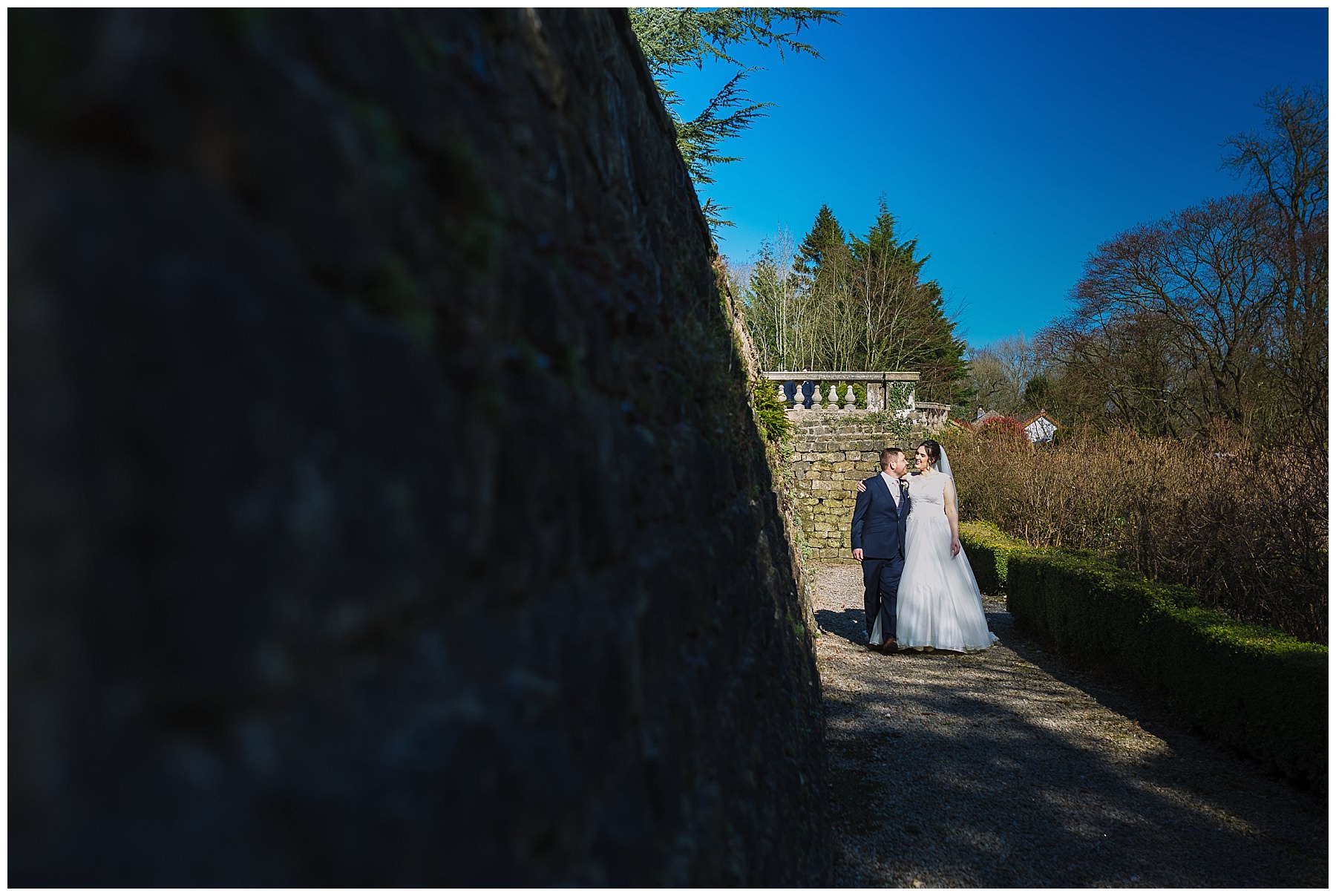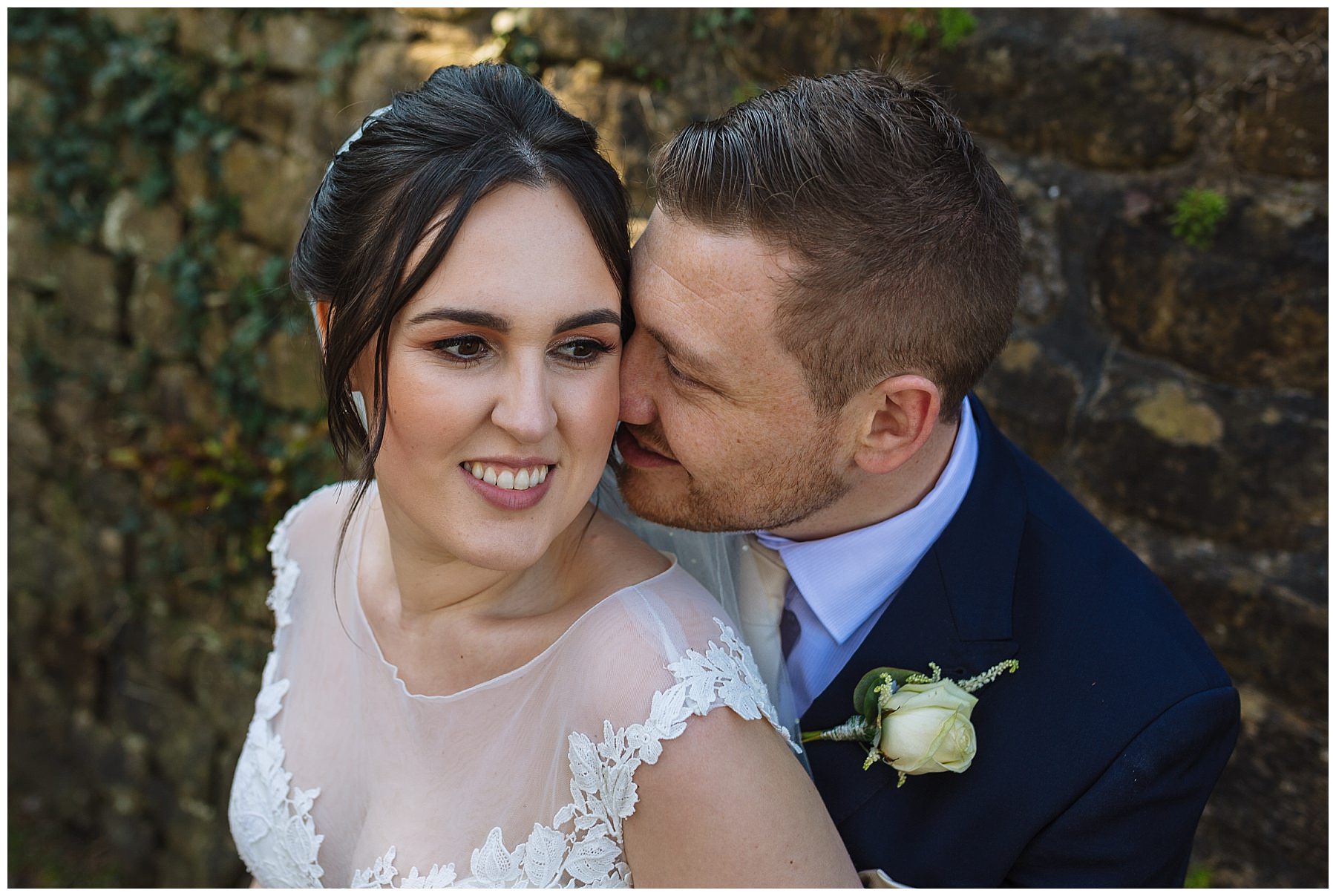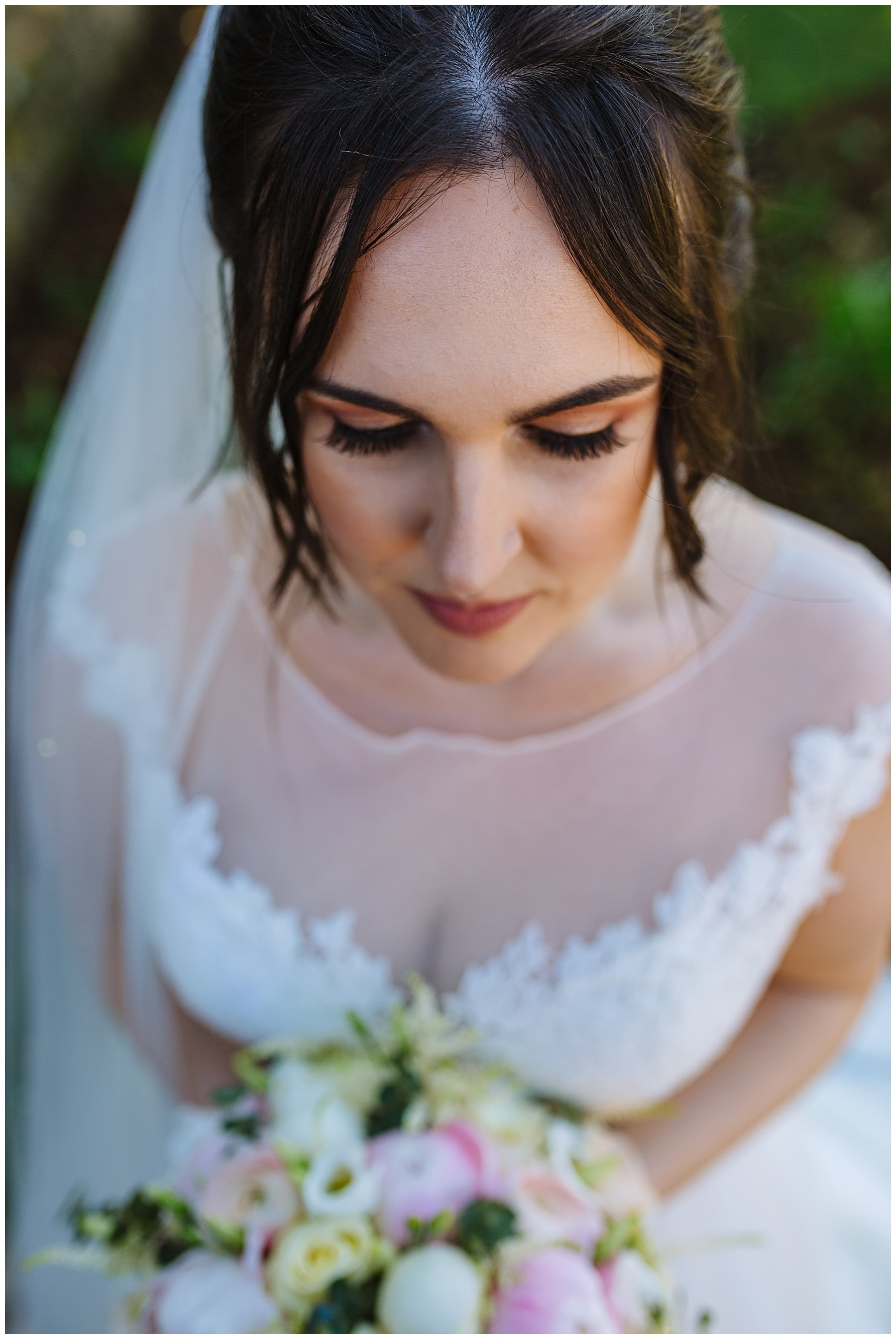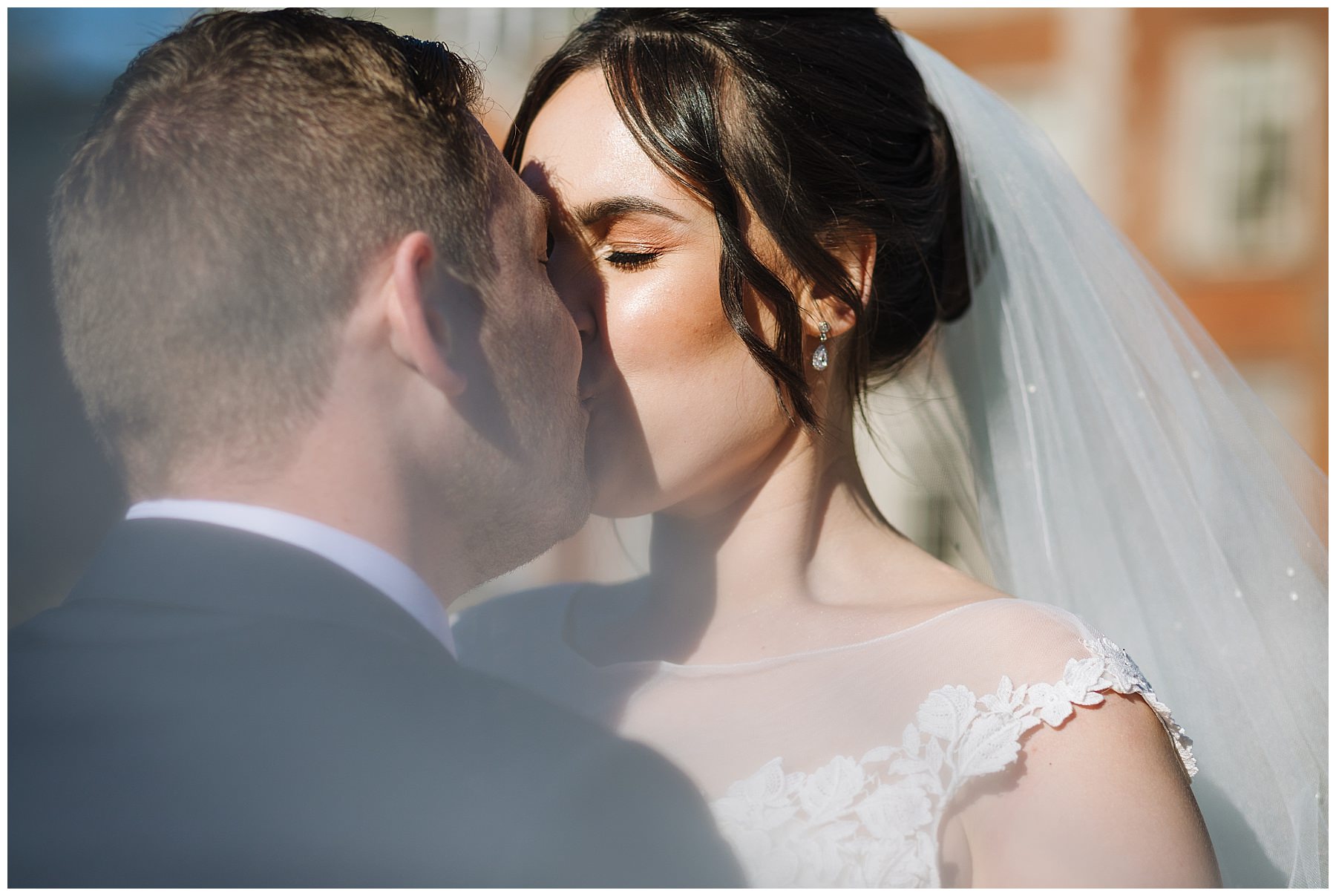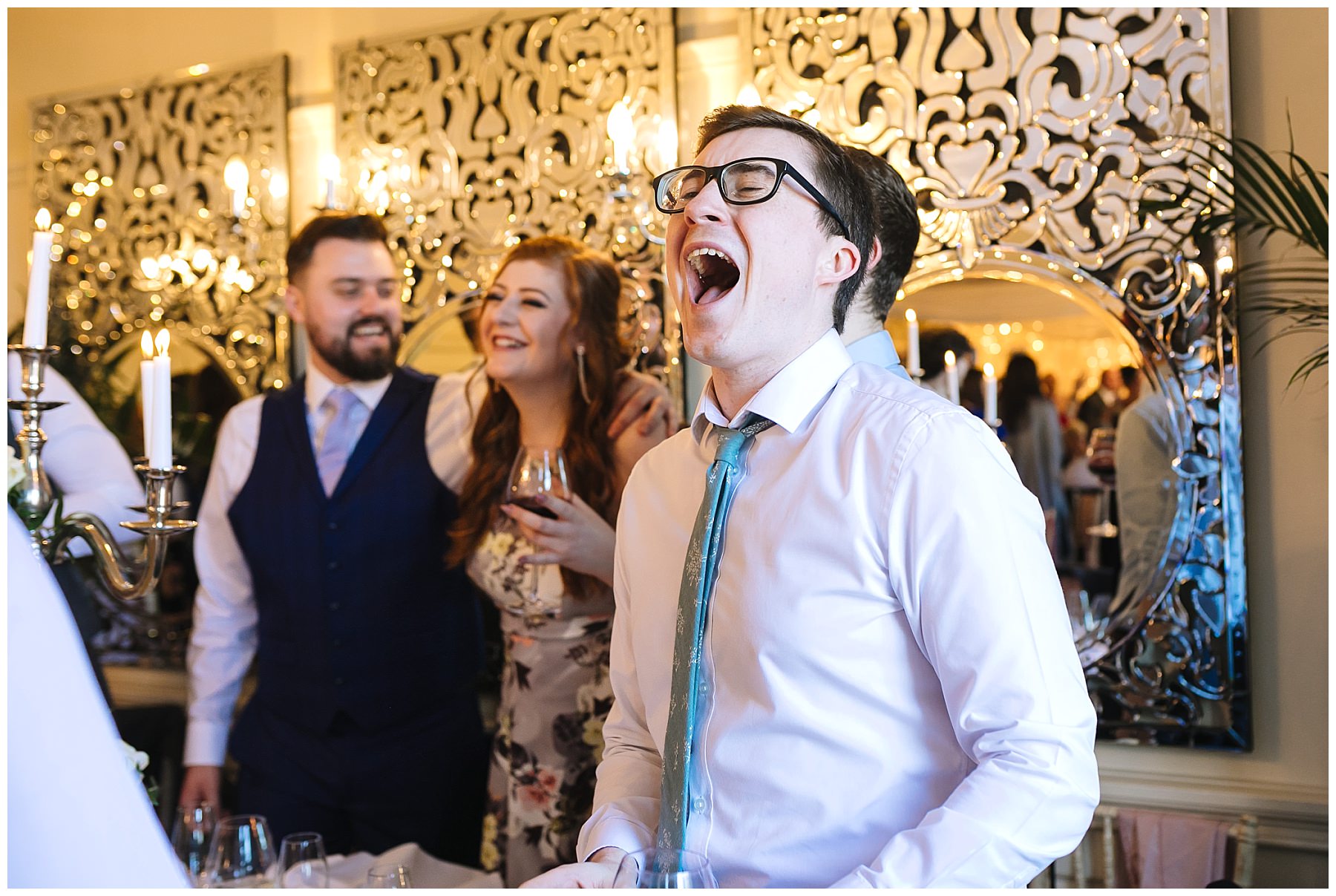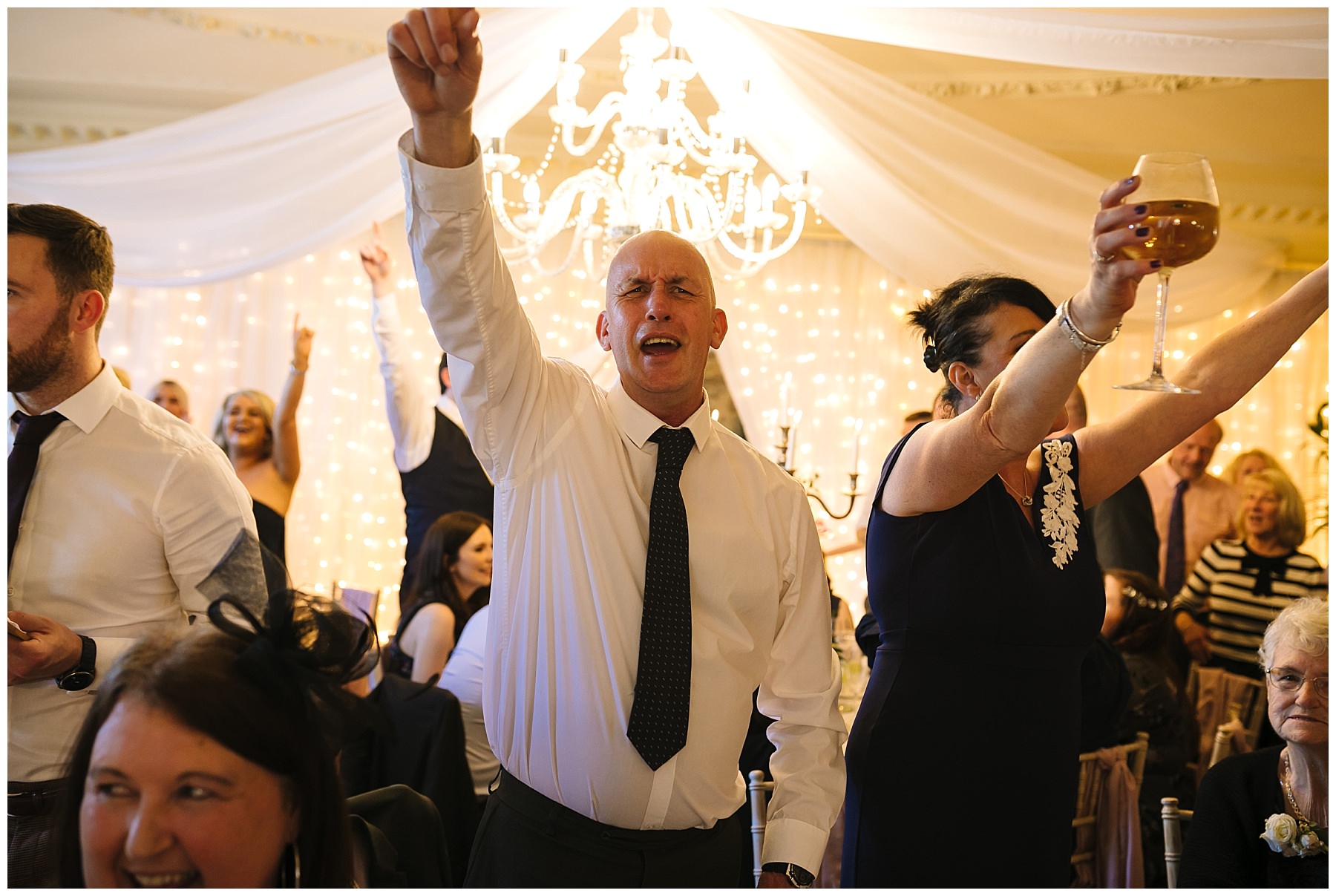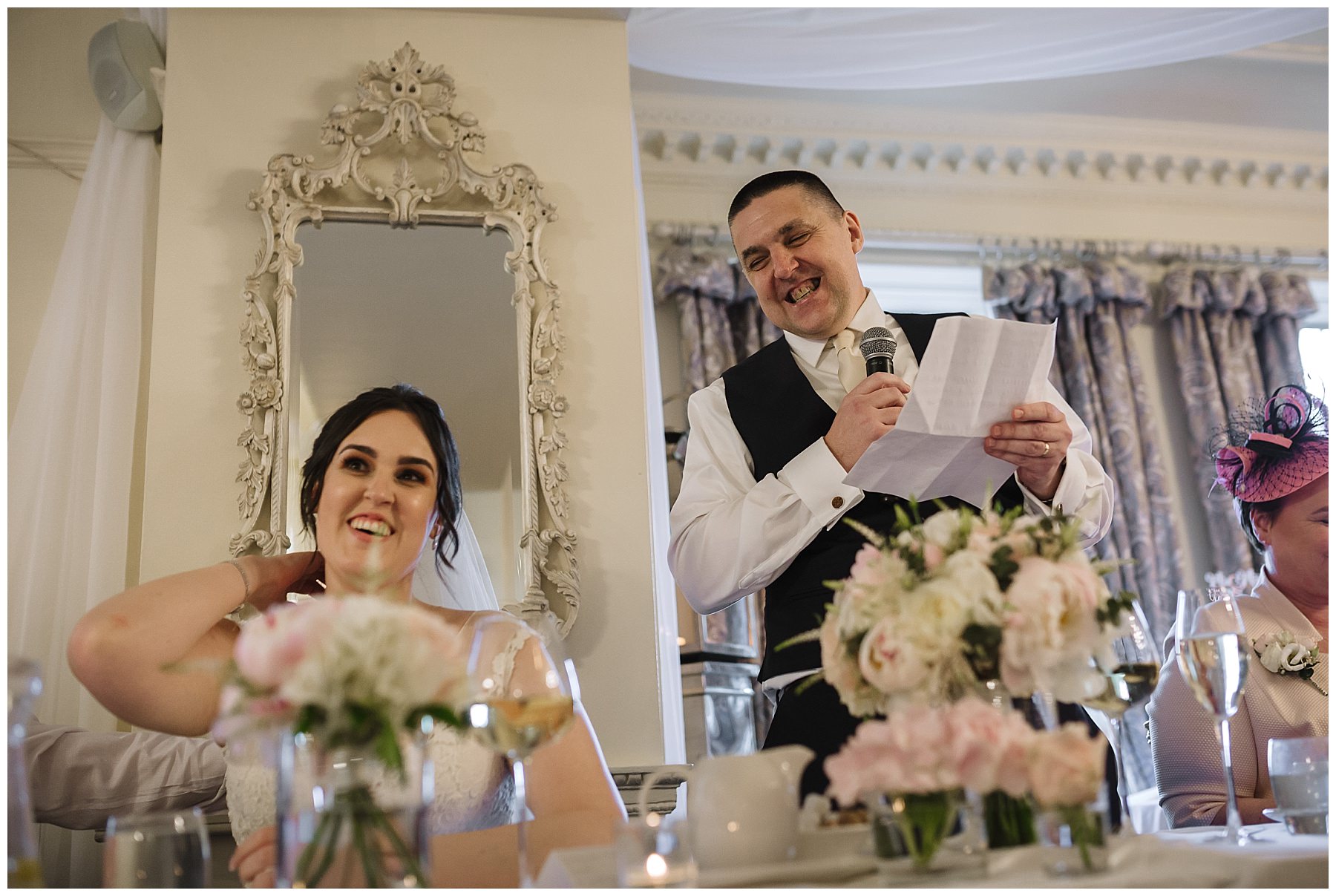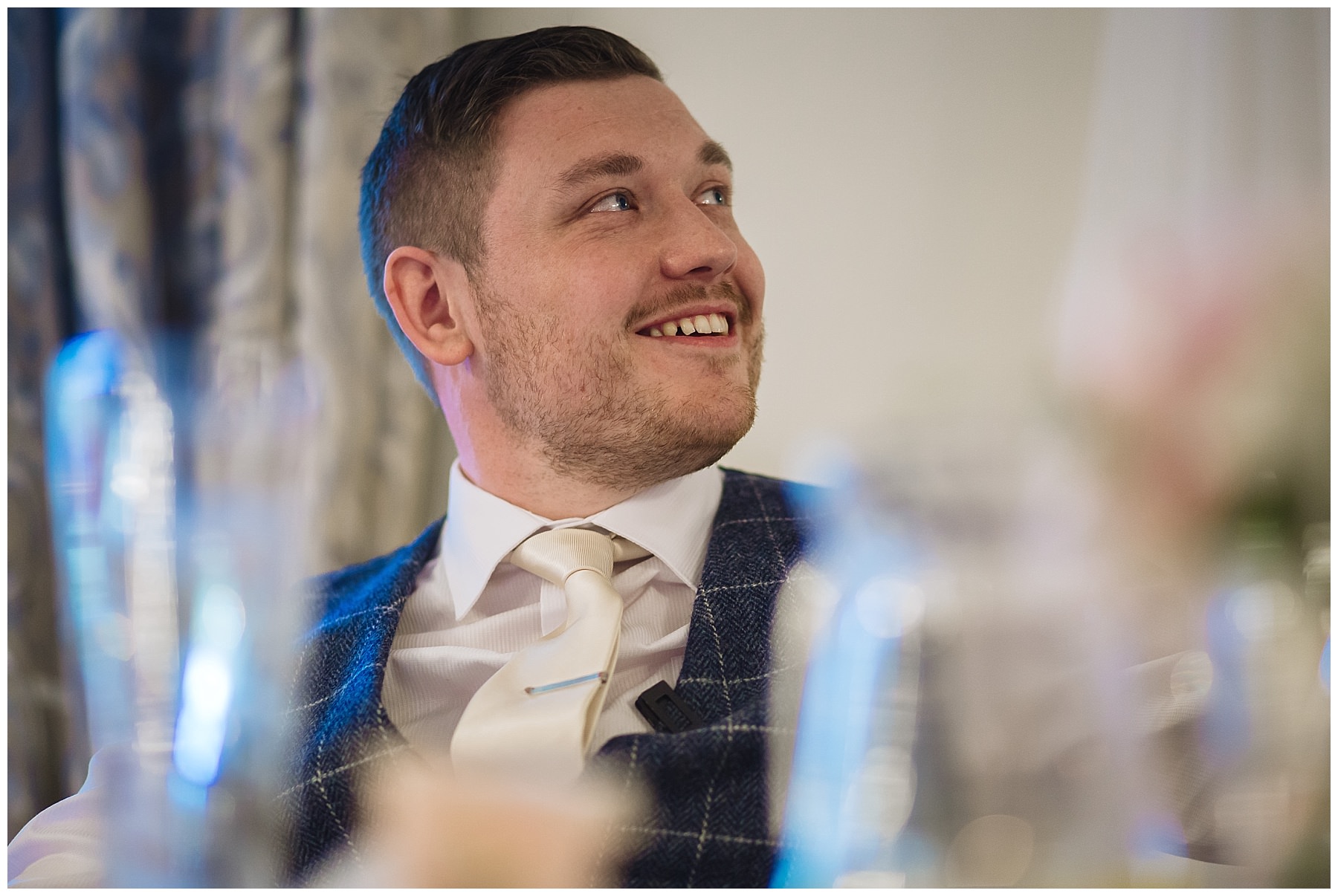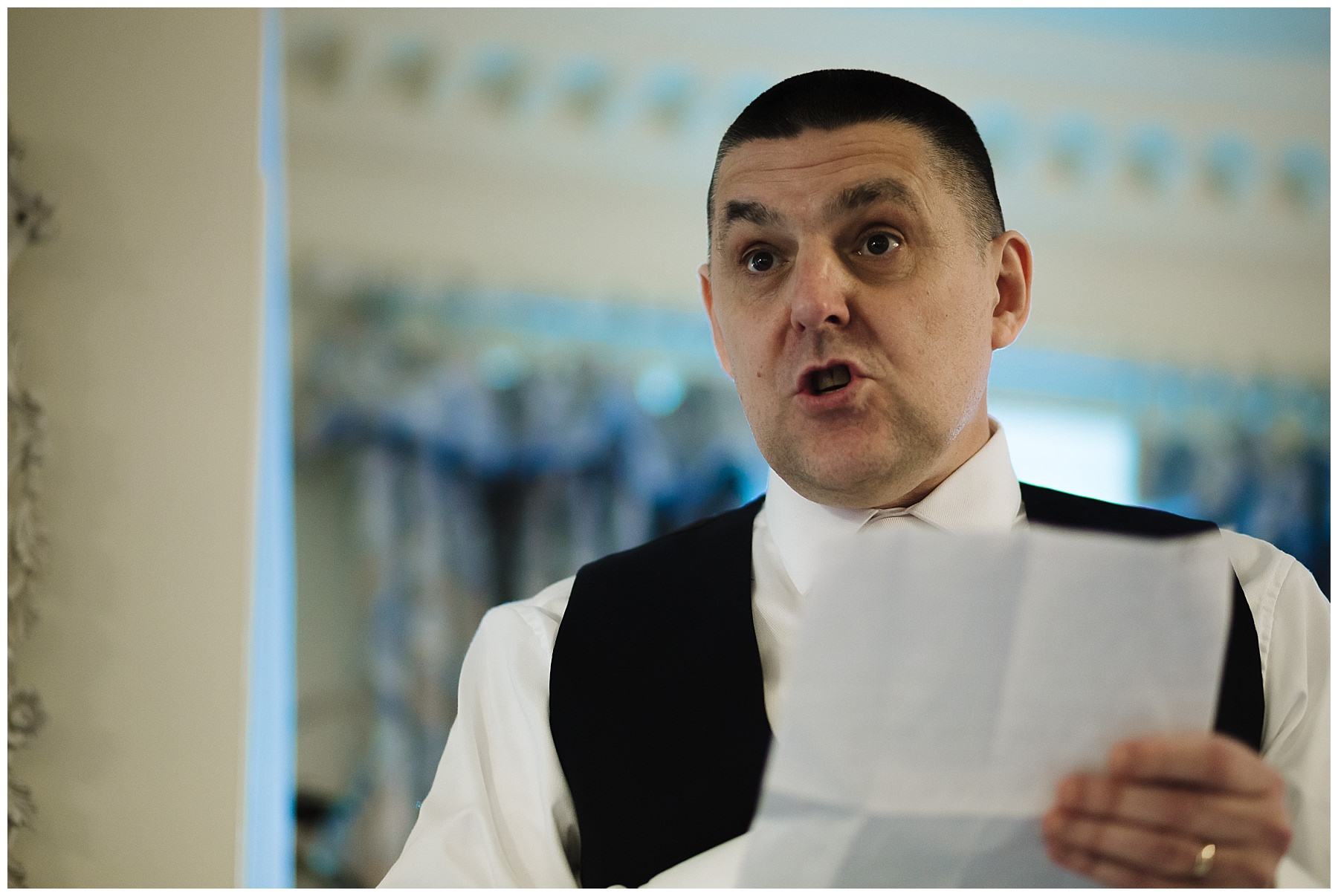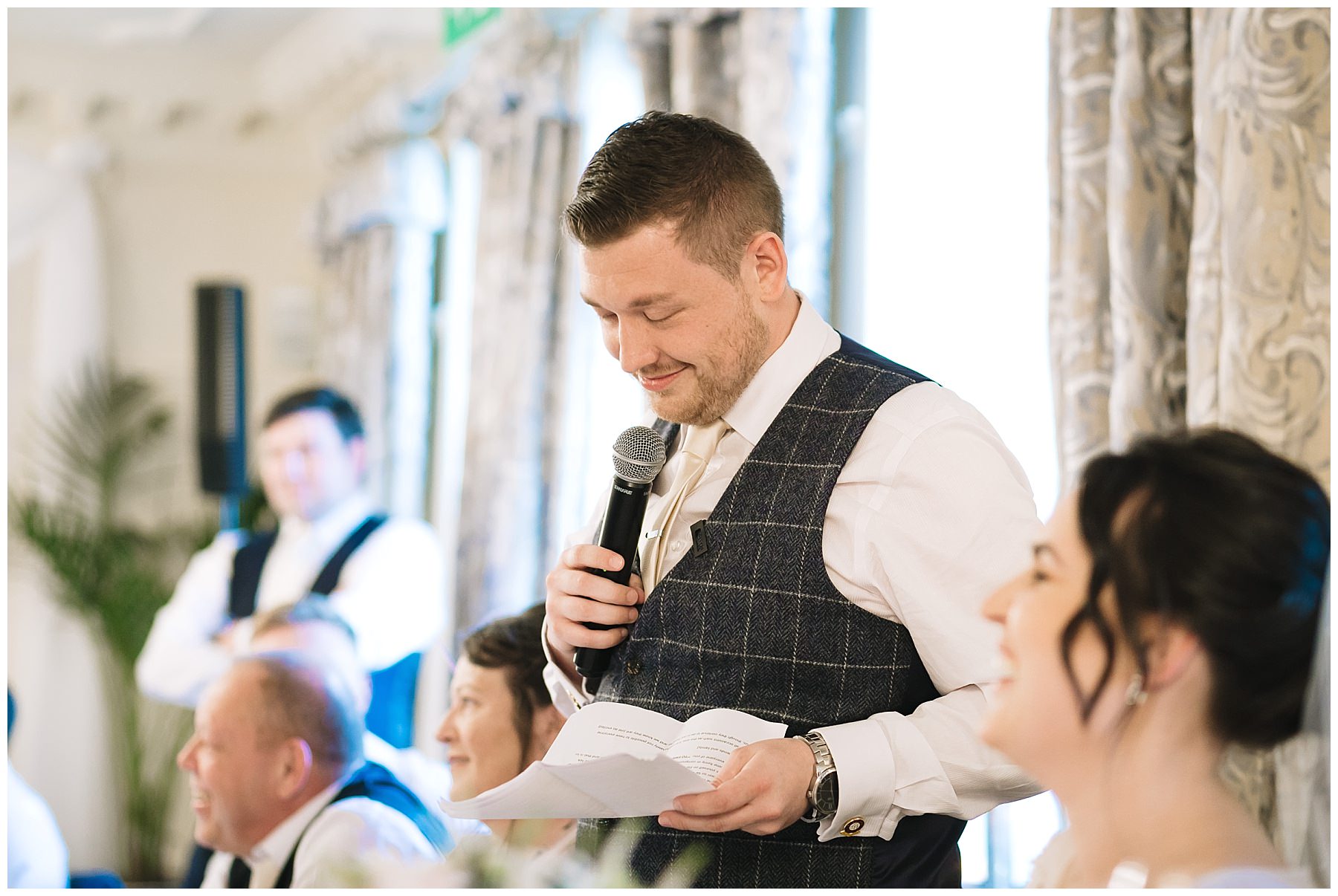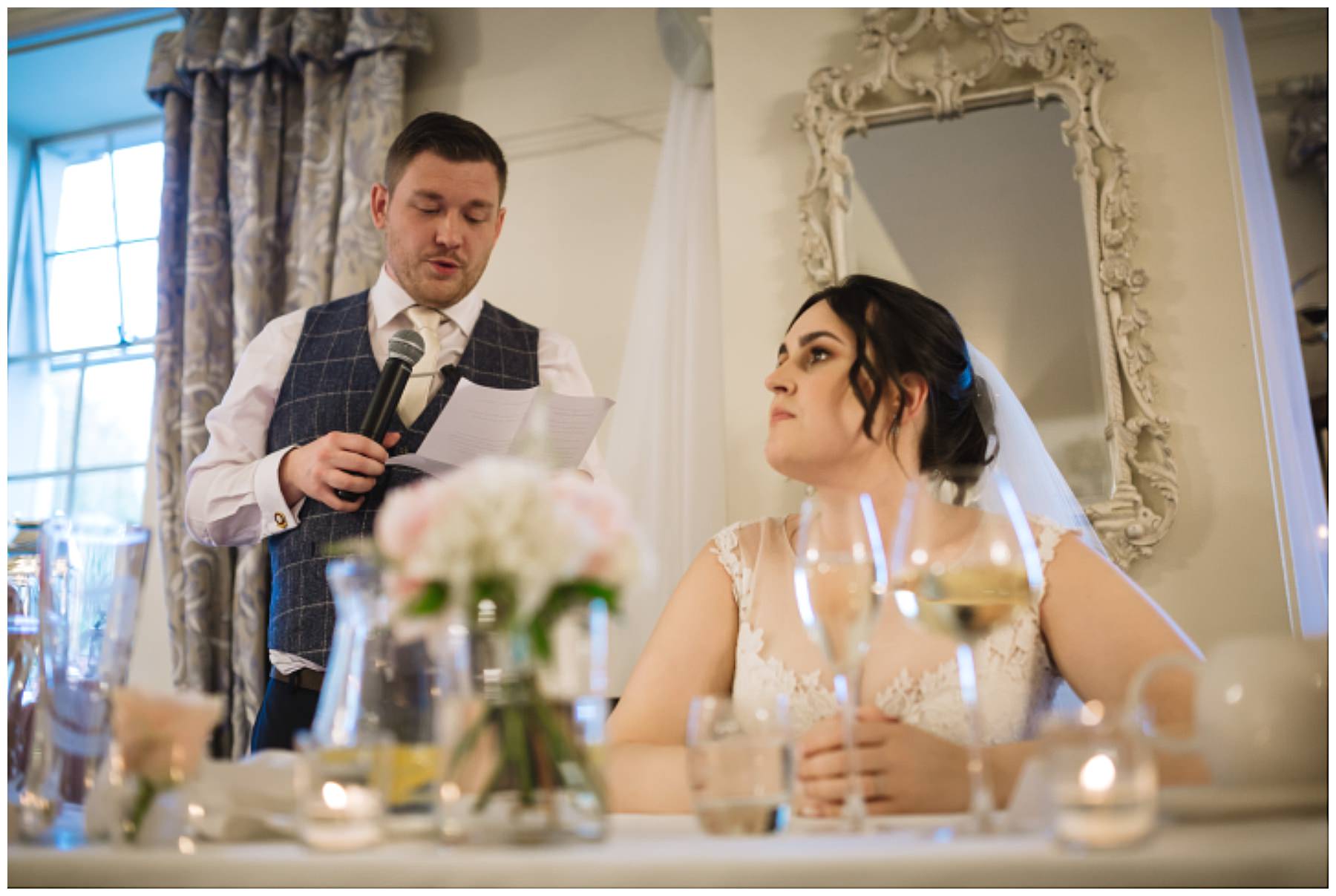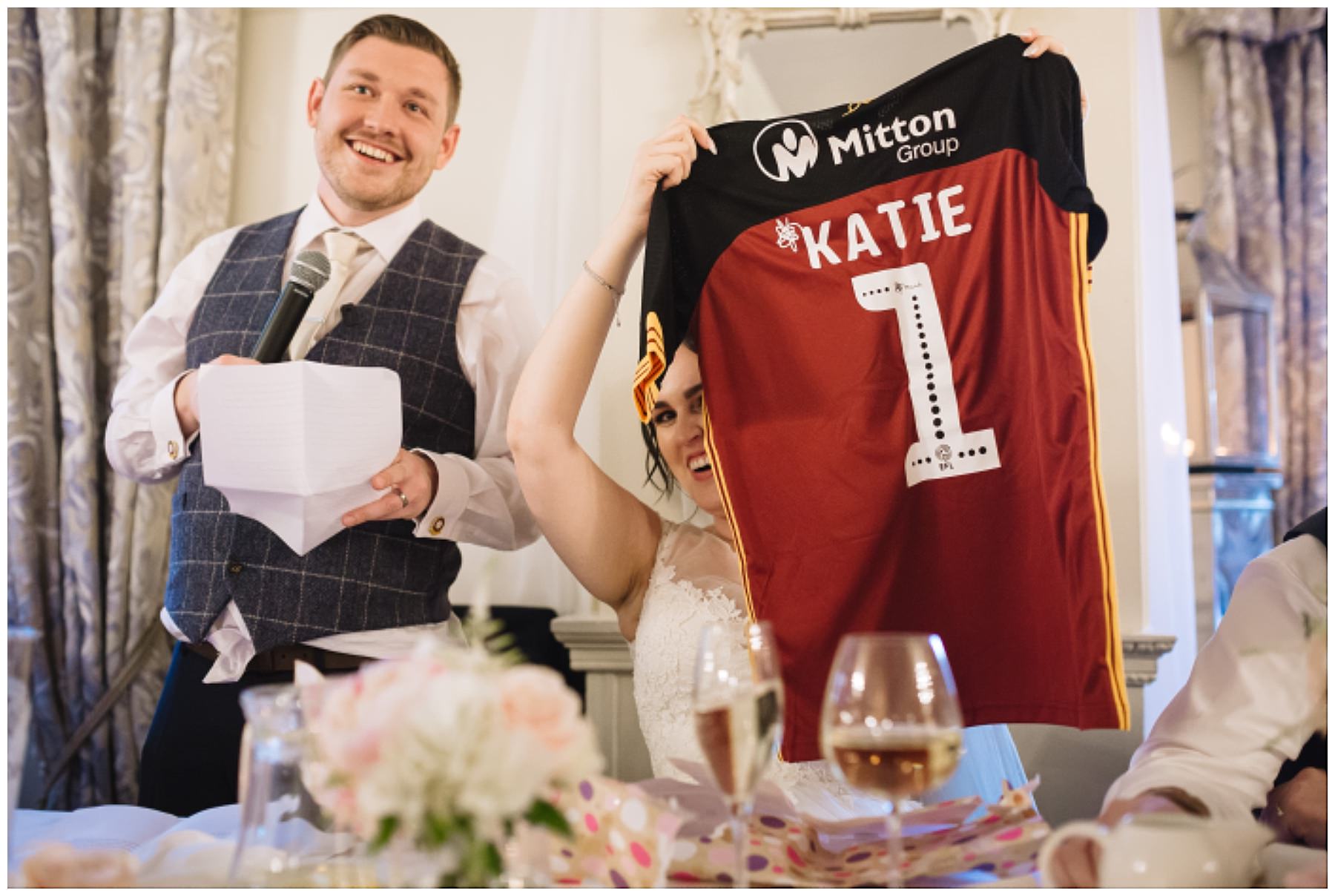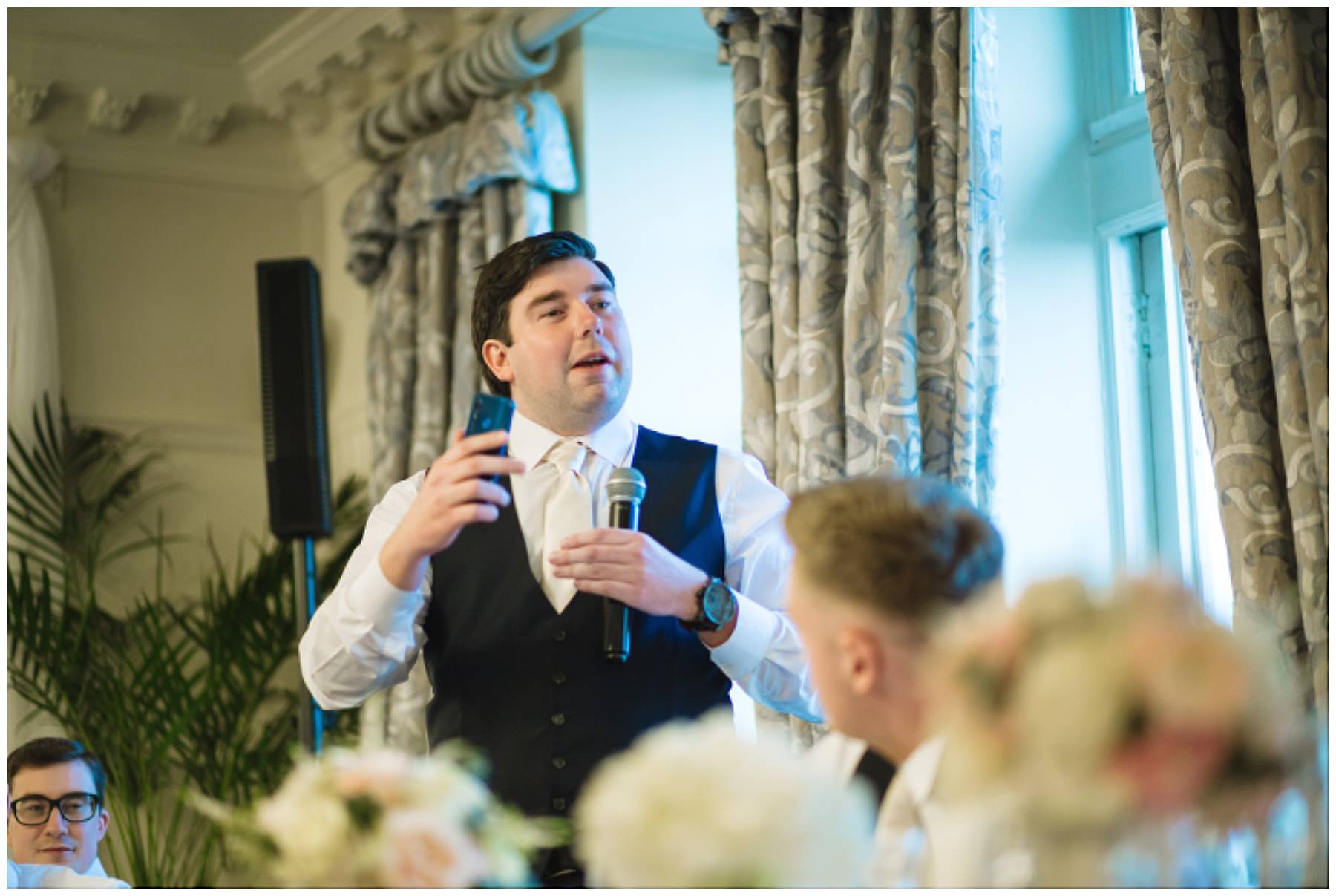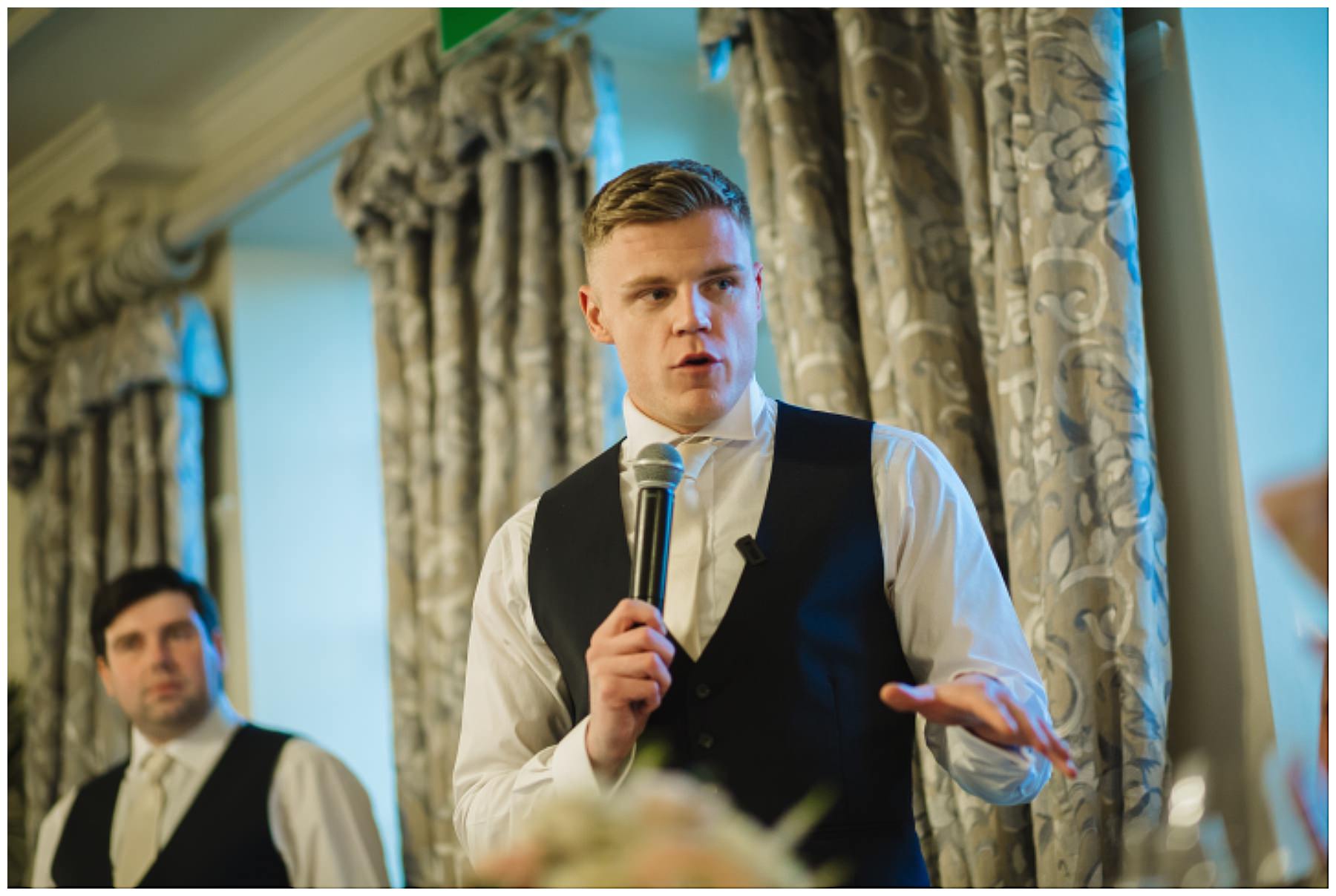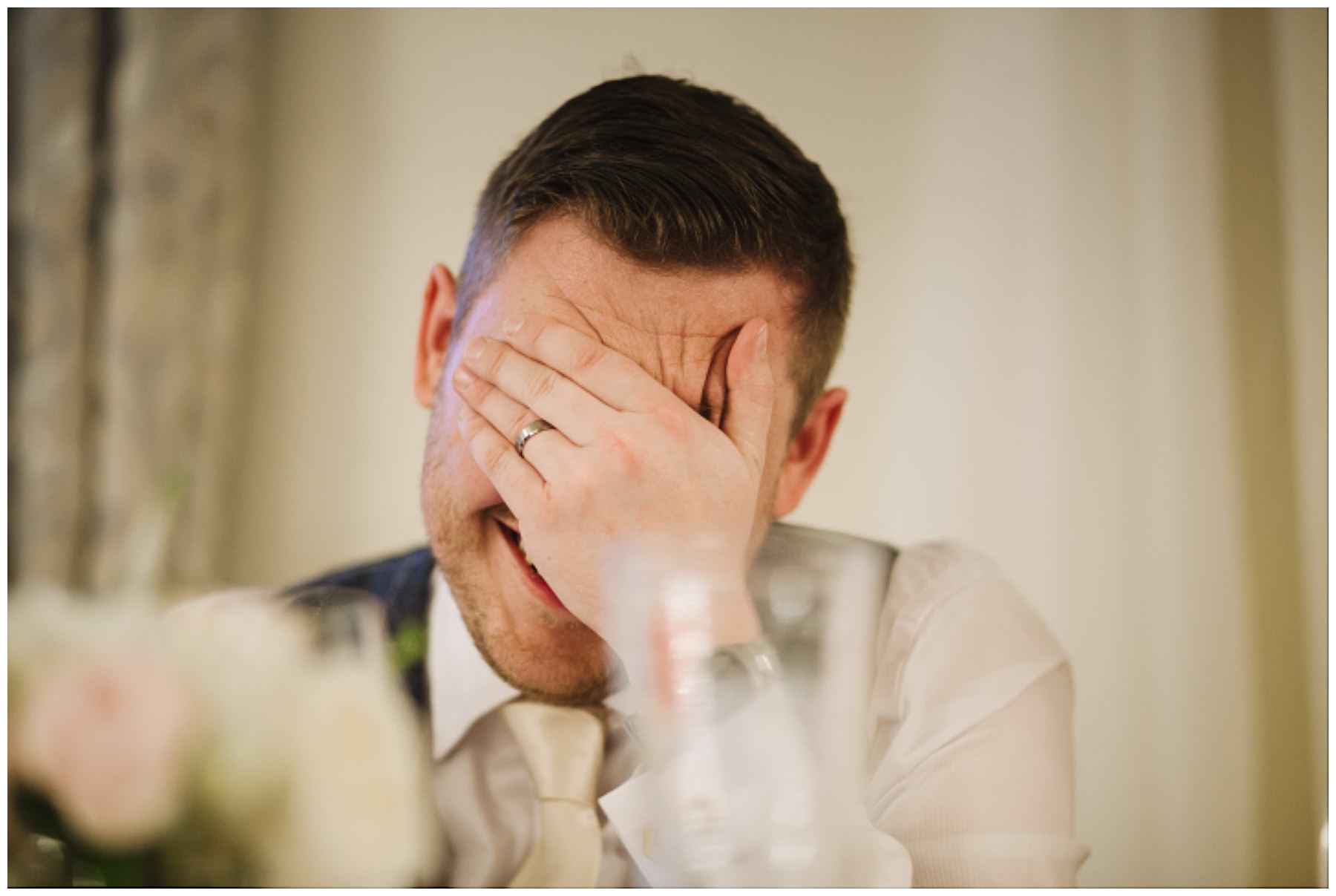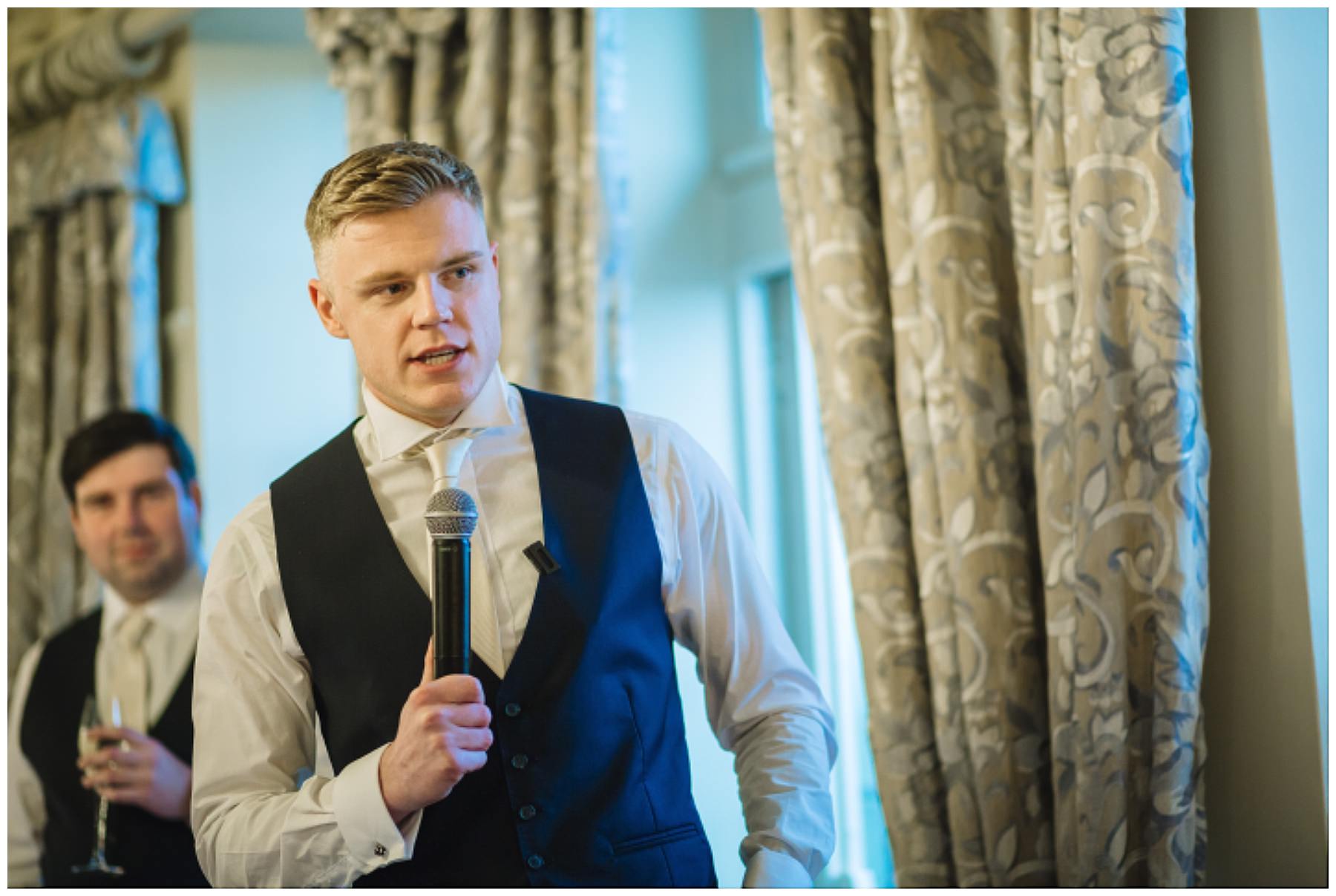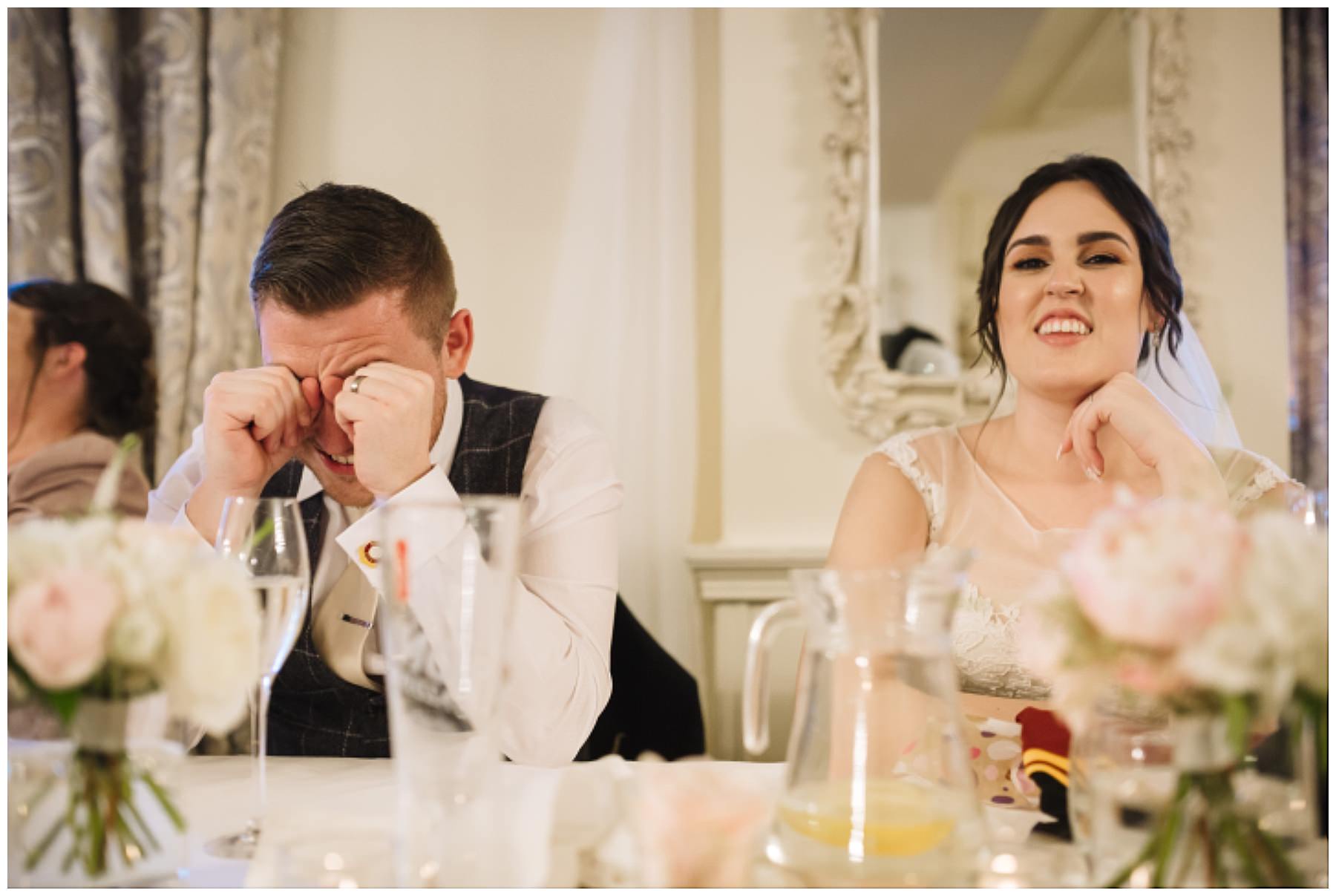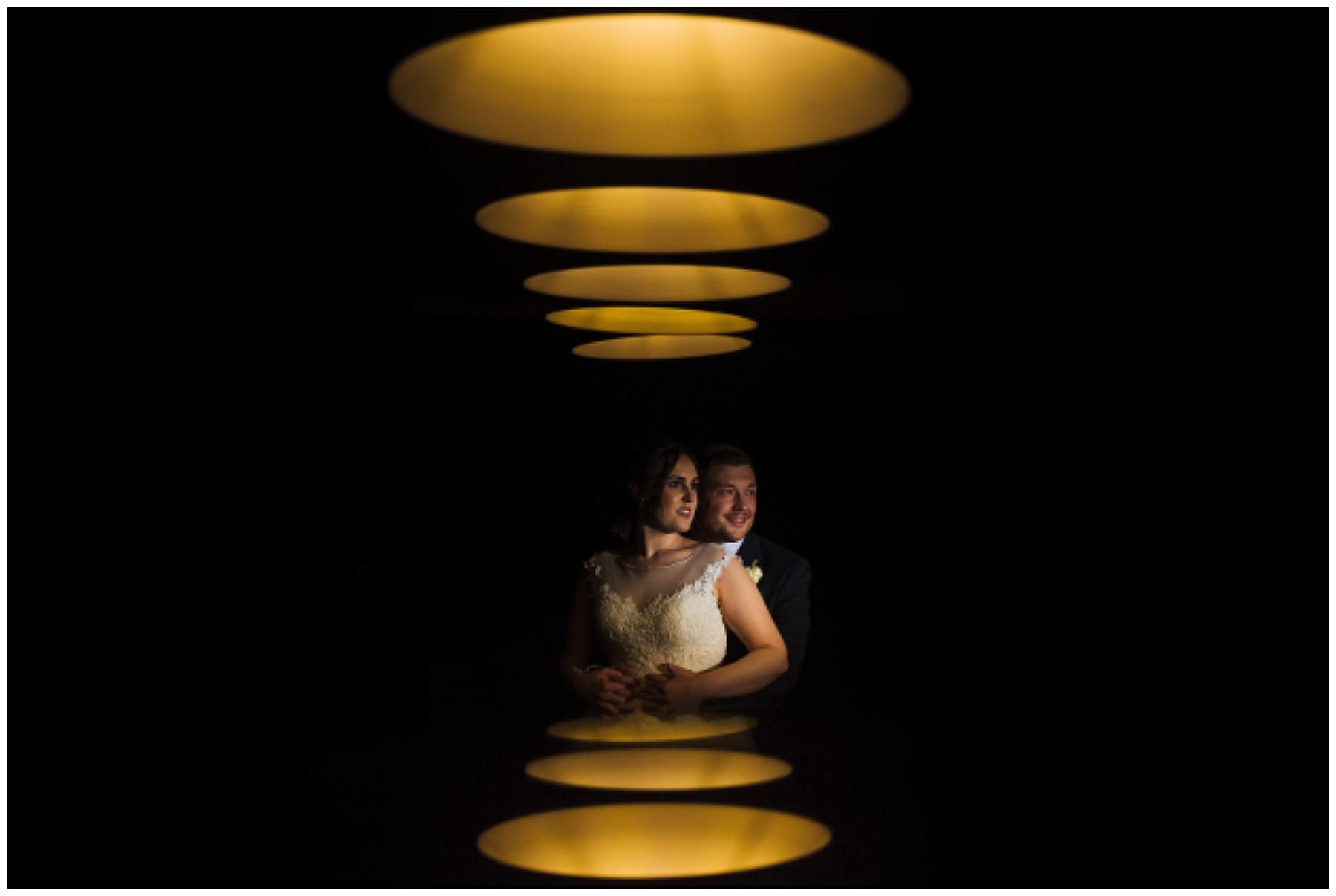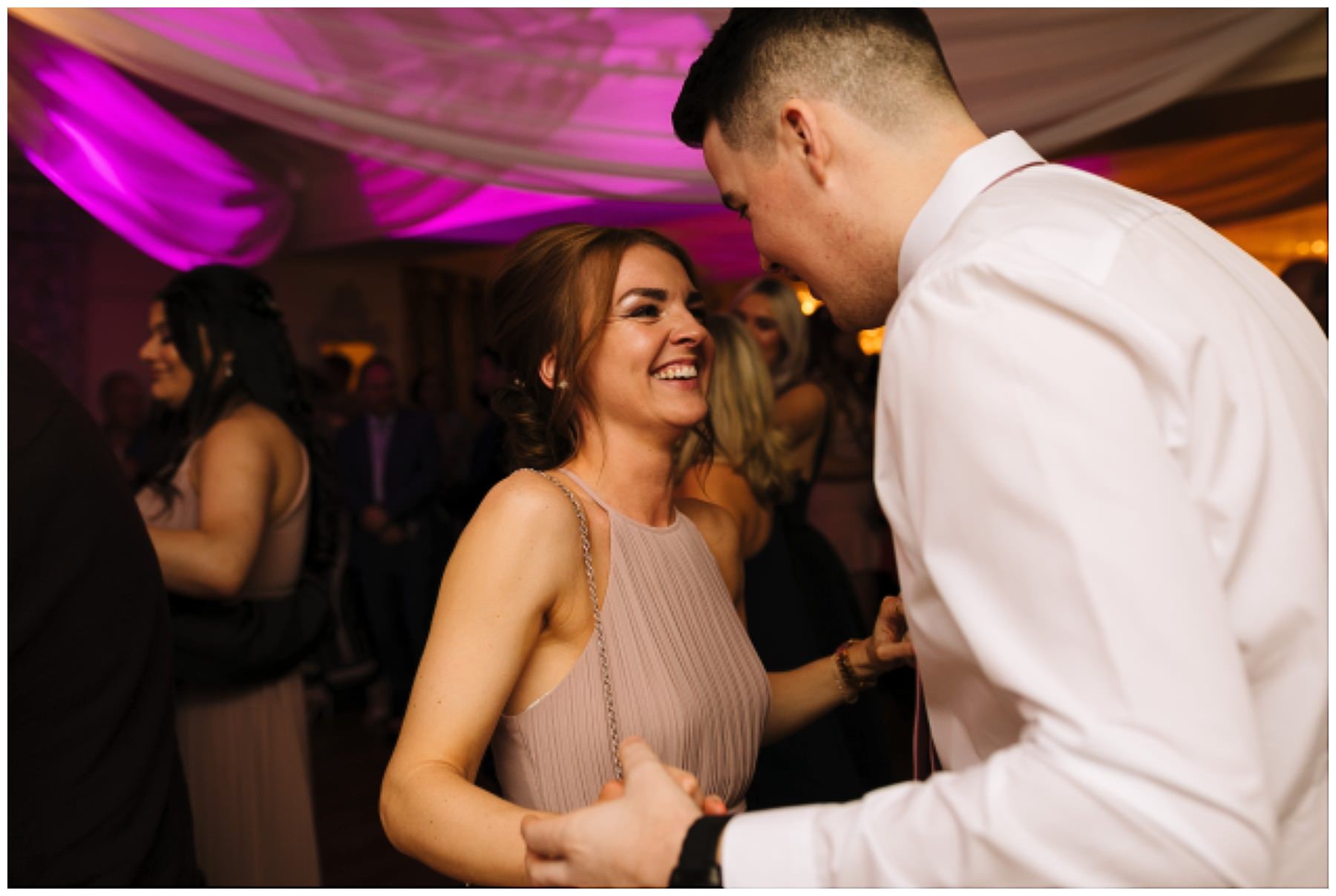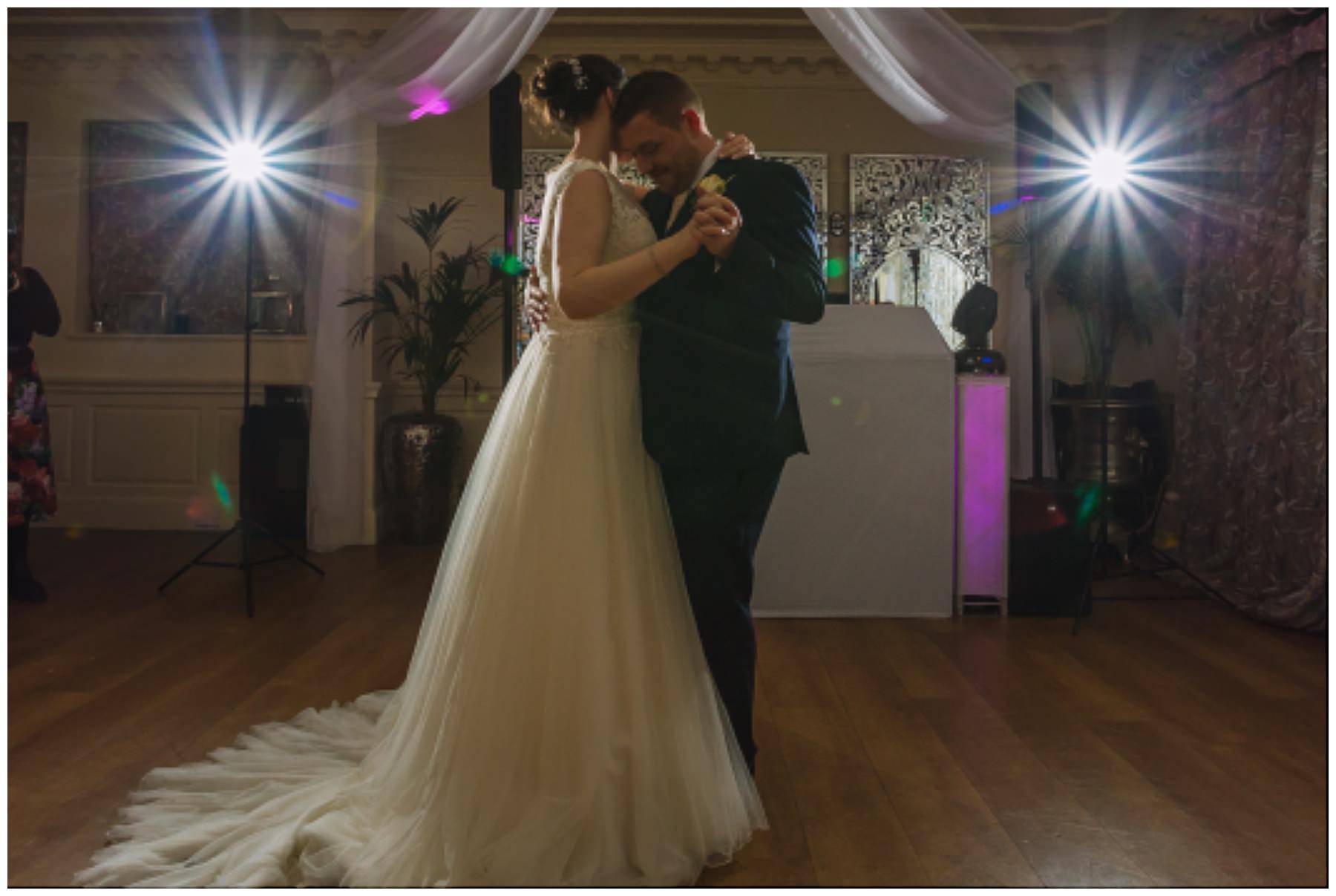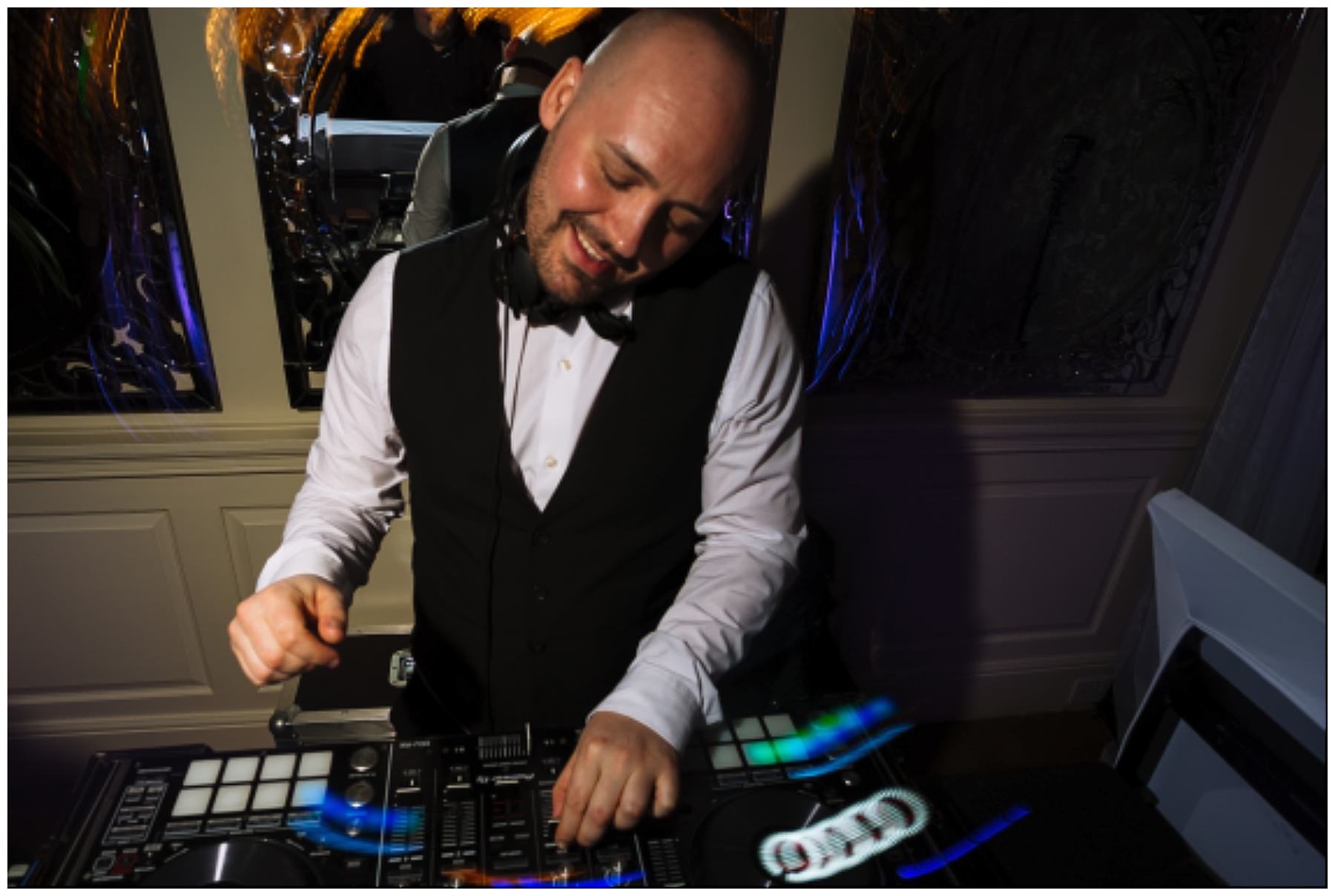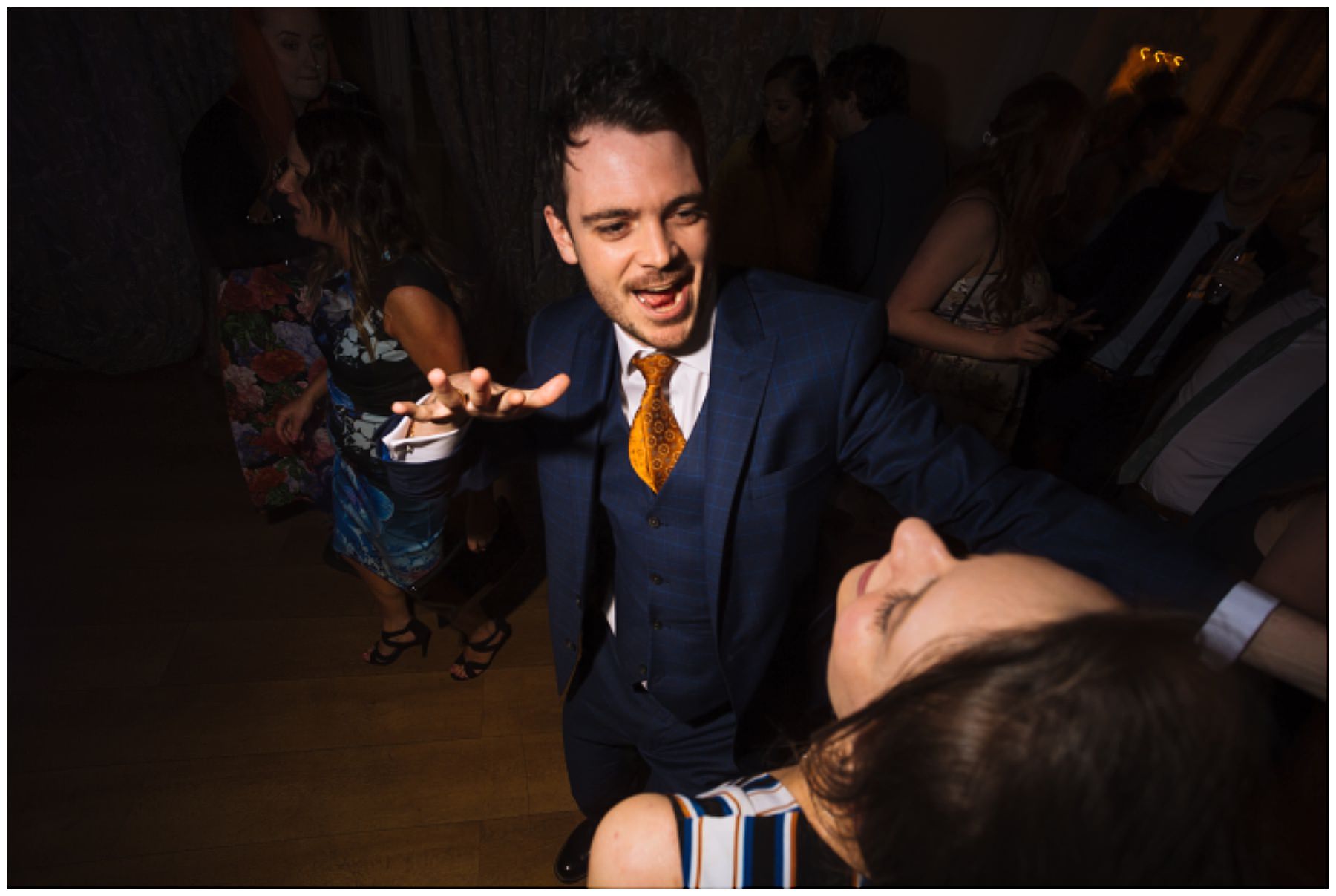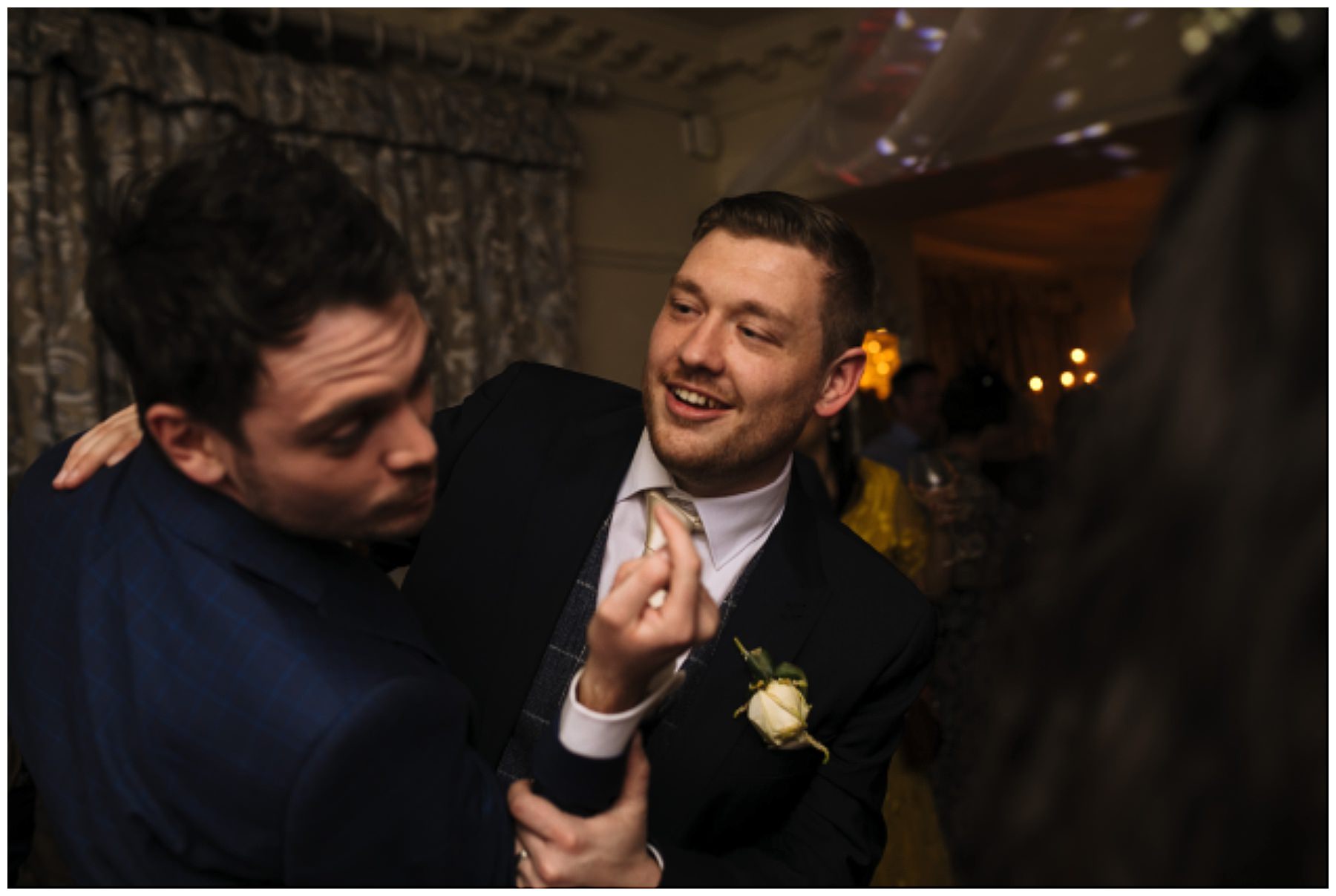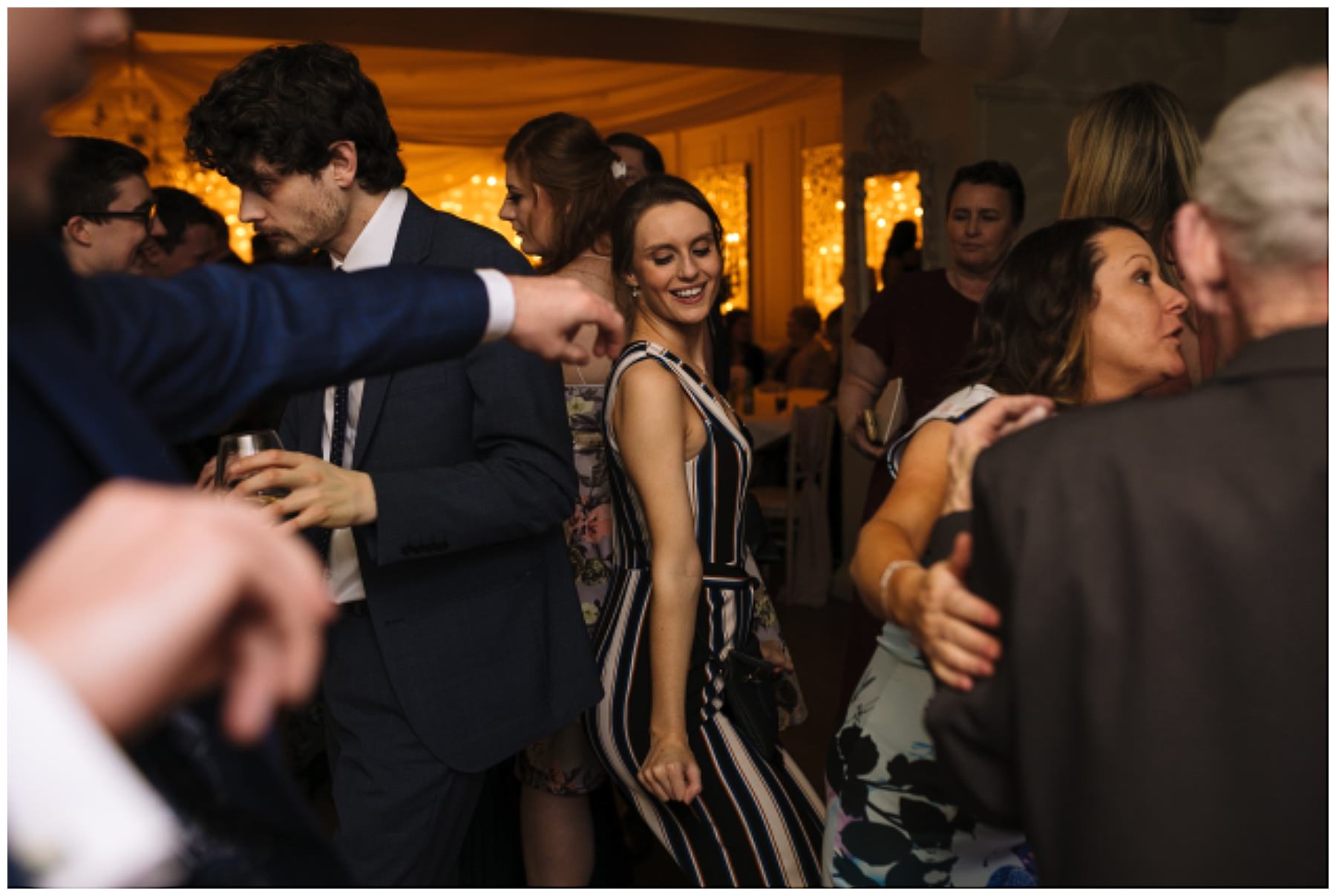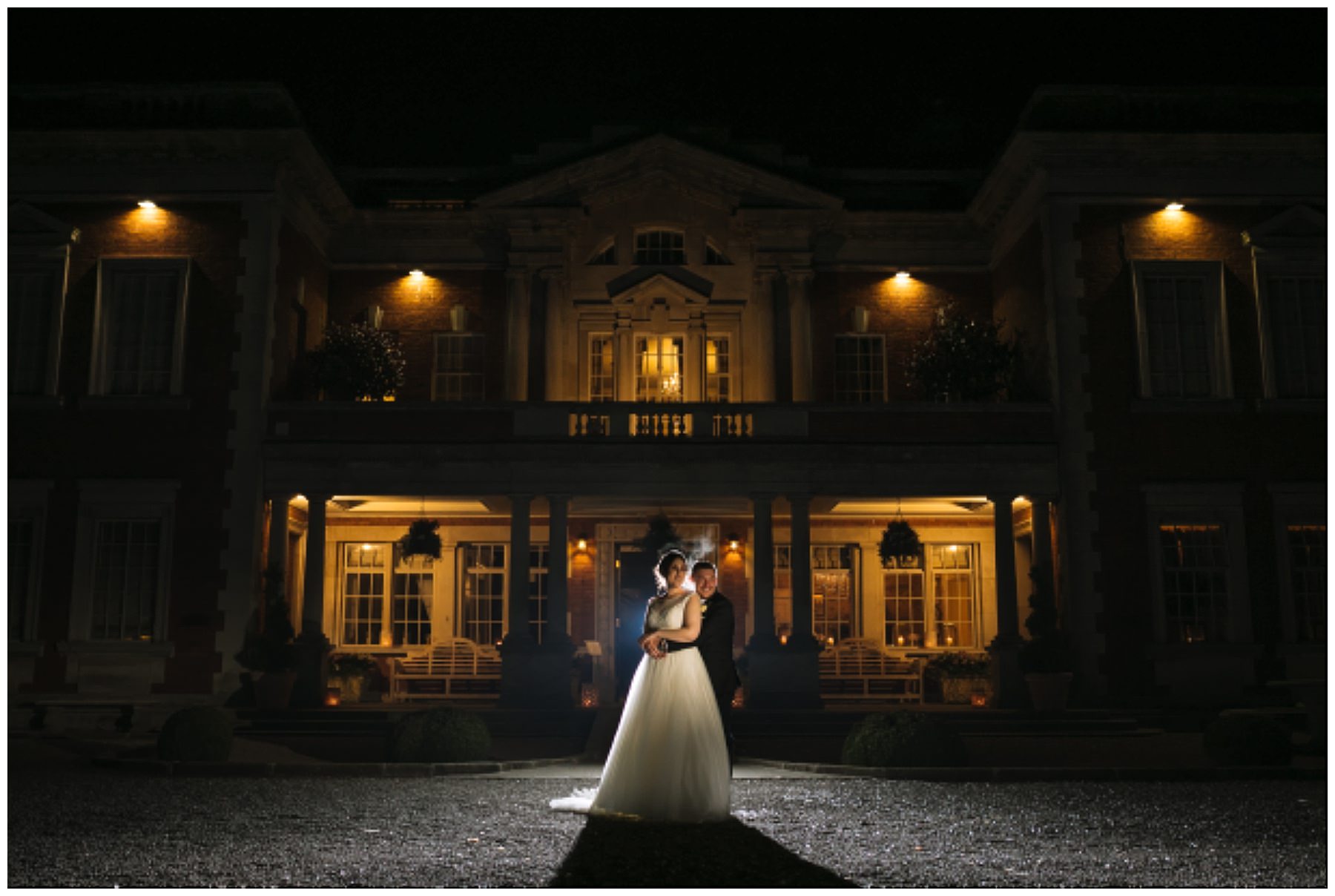 I'm going to hand over to Katie for some final words on why her and Mark decided to book me for their Eaves Hall Wedding Photography. Thanks so much, I'm so glad you did, I loved being part of your day! If you are getting married at Eaves Hall and want to chat more then please get in touch!
"I first met Nik when I went to a wedding fayre at Manchester Hall and knew straight away I wanted him to shoot our wedding. His style is so modern and perfect for someone like me who doesn't like their photos taken. He's also so laid back and the best type of person to have around on your wedding morning. We are elated with the photos."