Kilhey Court Wedding Photography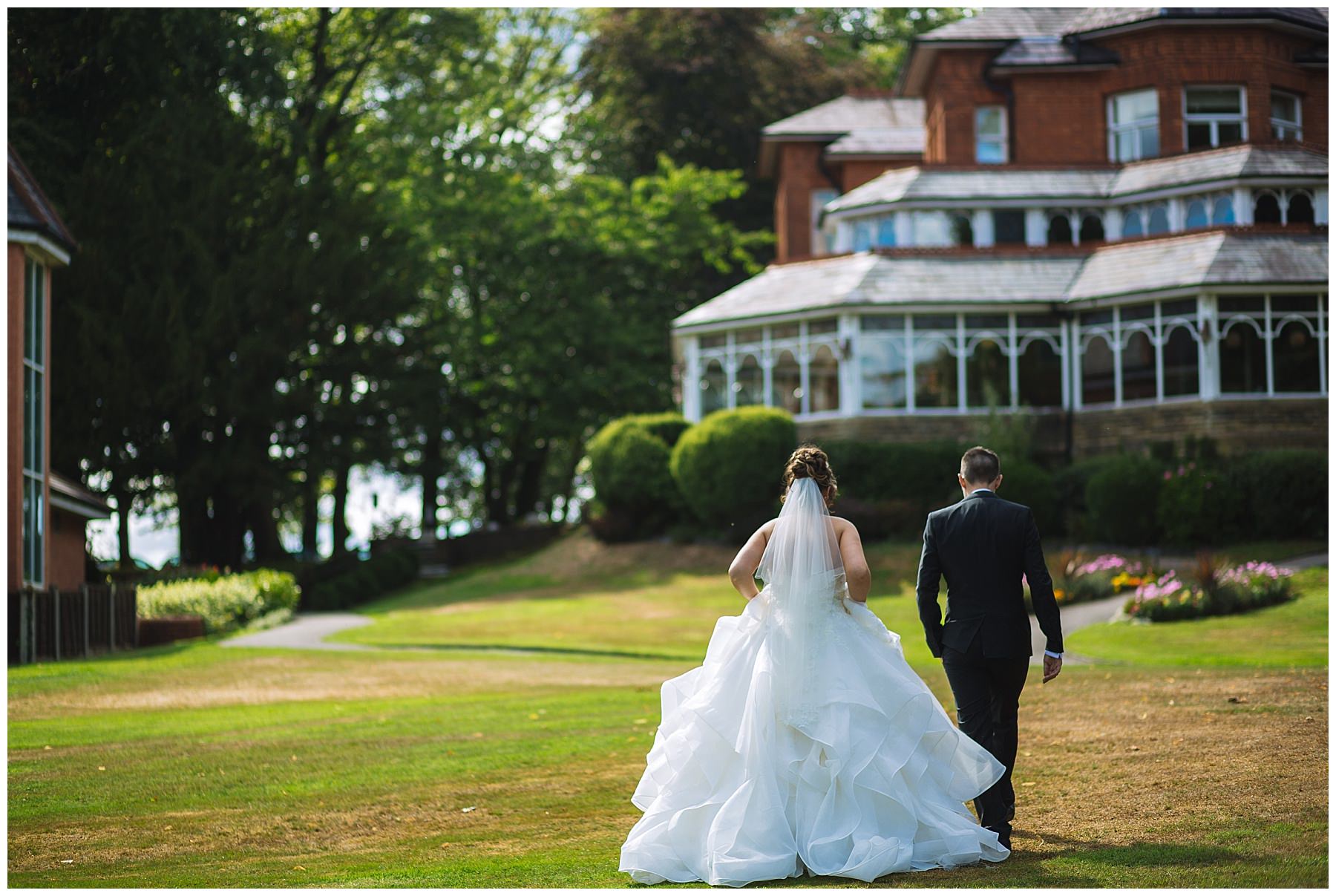 Back in August I spent the day at Kilhey Court for John and Sammie's wedding.
I started the day with Sammie at their home in Bolton. The fab Siobhan and Tabatha from HD Salon were making sure the girls all looking their best, the tunes were on and everyone was in celebratory mode. Sammie's Dad had tucked himself away from the action so he could go over his speech and catch up with the newspapers. Dads always try and hide somewhere while the girls take over the house, it makes me smile every time! He did venture out to give Sammie a huge hug and I think that's one of my favourite photos from the day, so much emotion in a single image.
John and the boys were getting ready at John's brother's house where Olivia , my second photographer joined them. Groom prep is always much more reserved than bridal prep and John's was no exception. The lads were just keen to get ready and get everything started. I think they were all counting down to that post ceremony pint!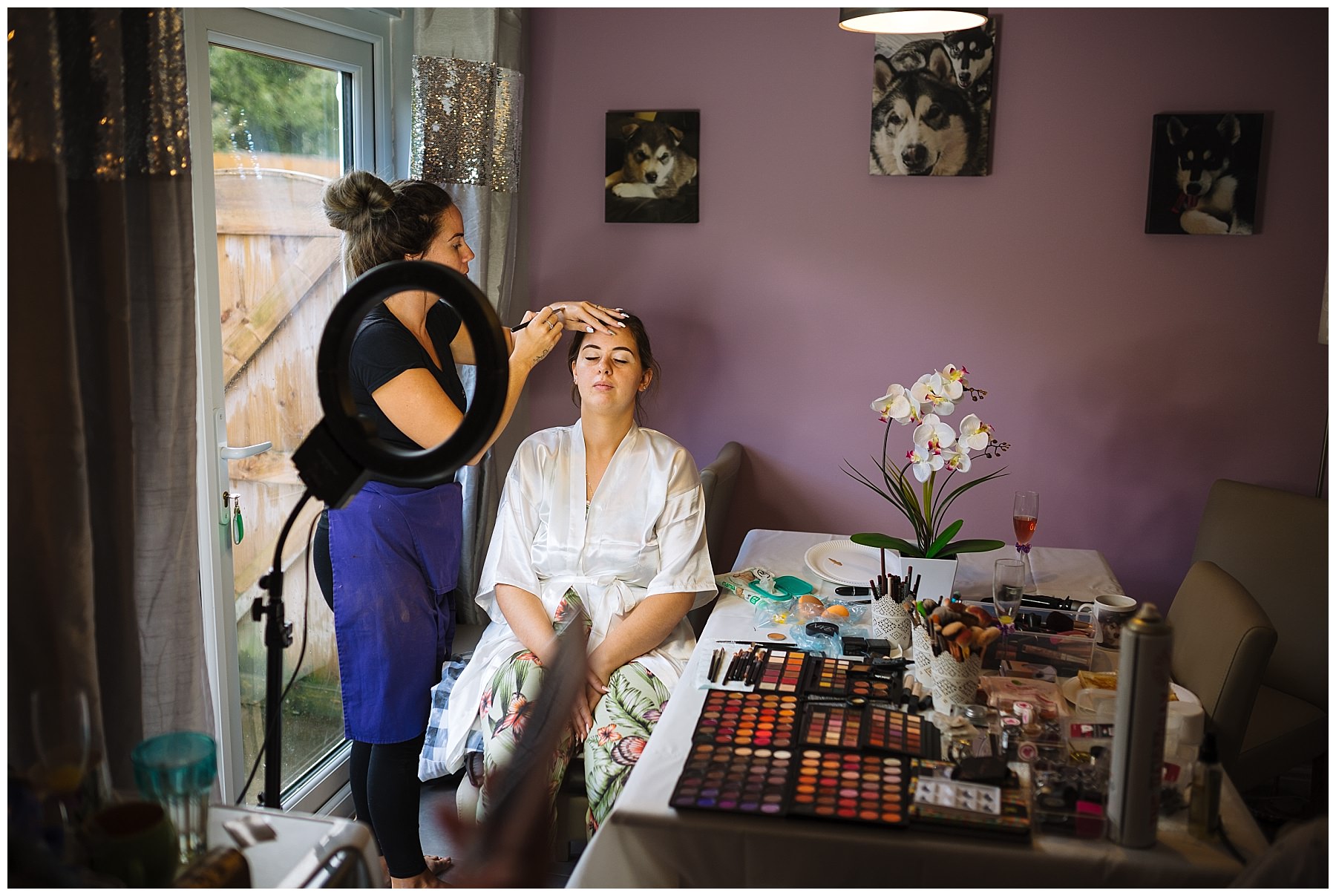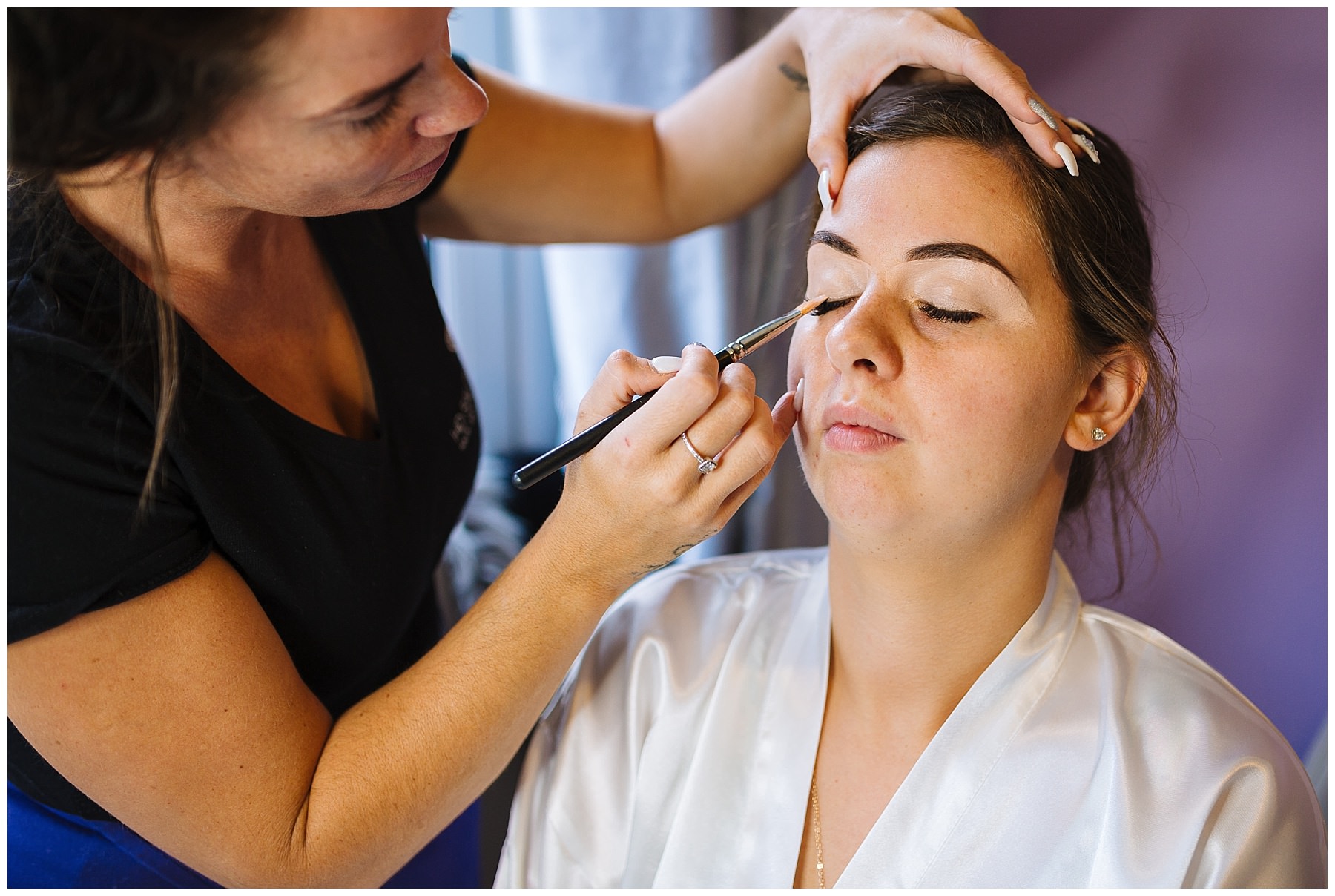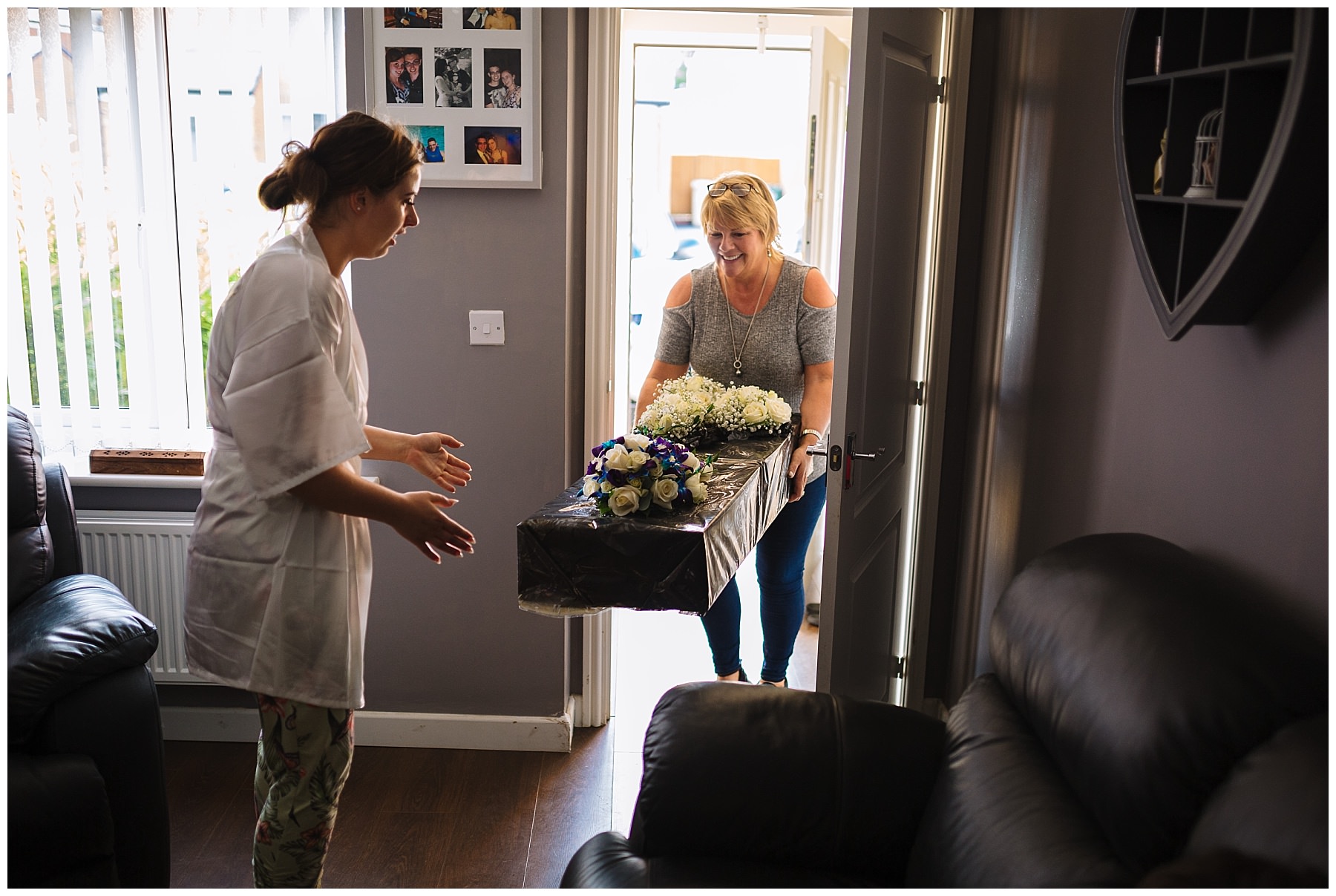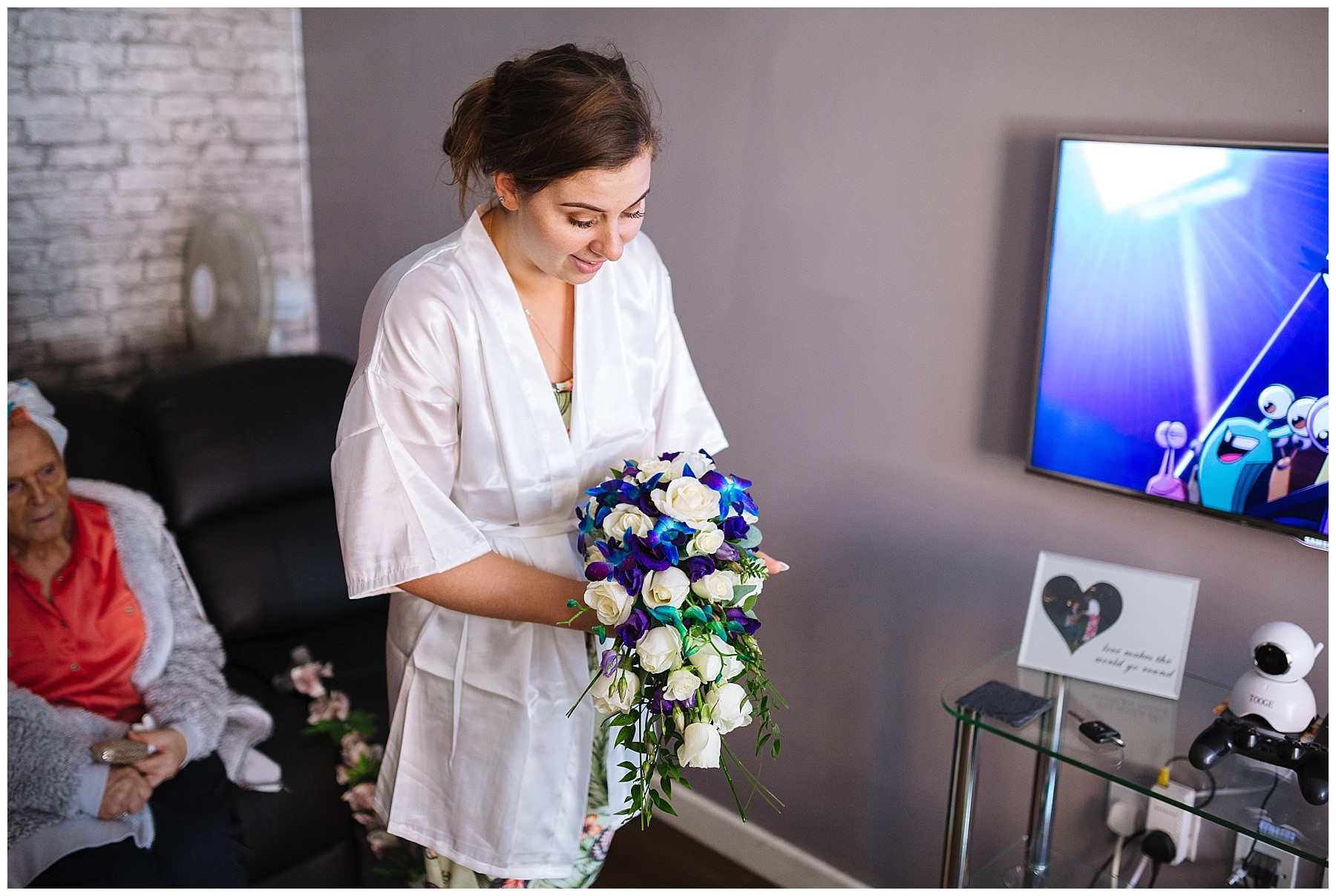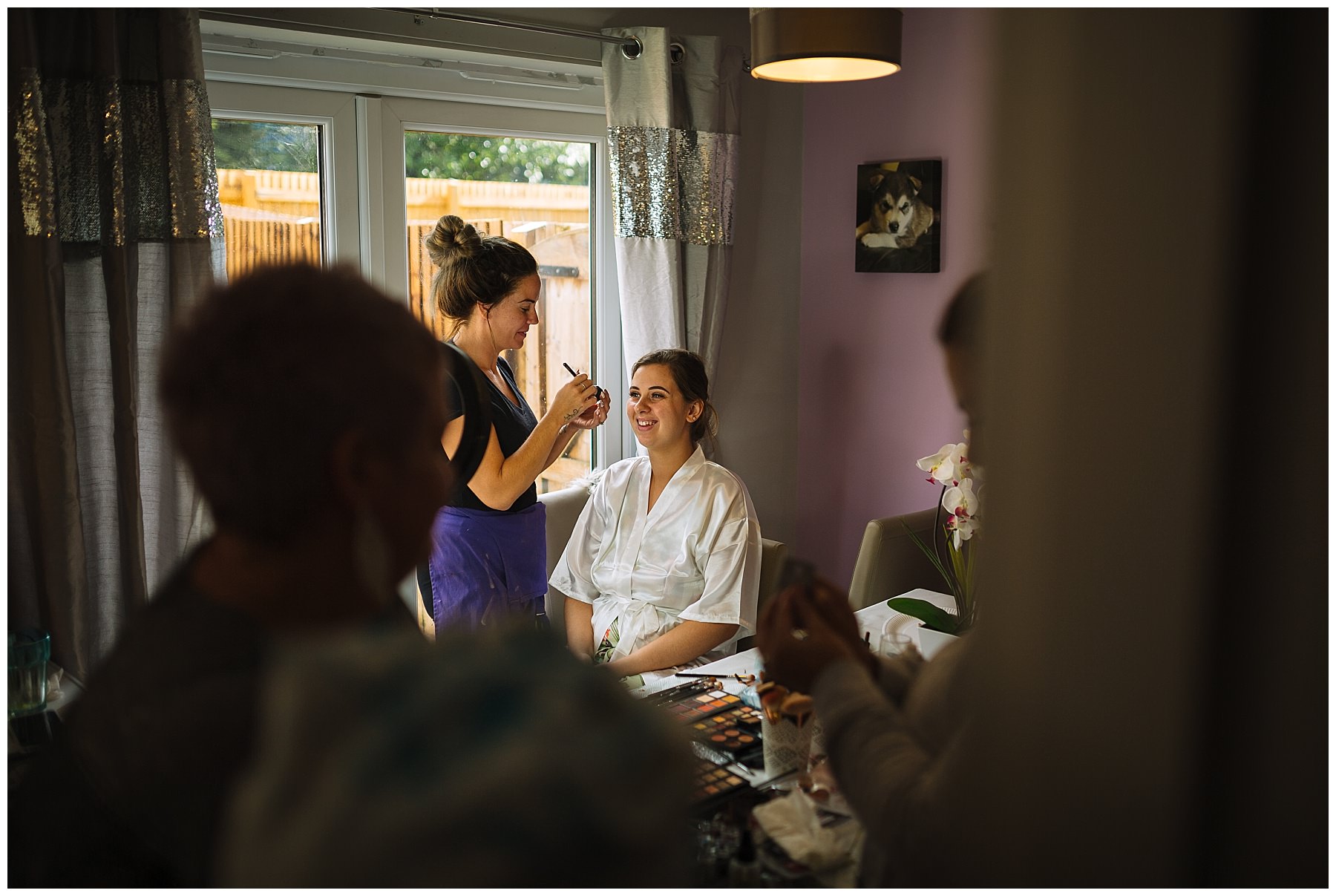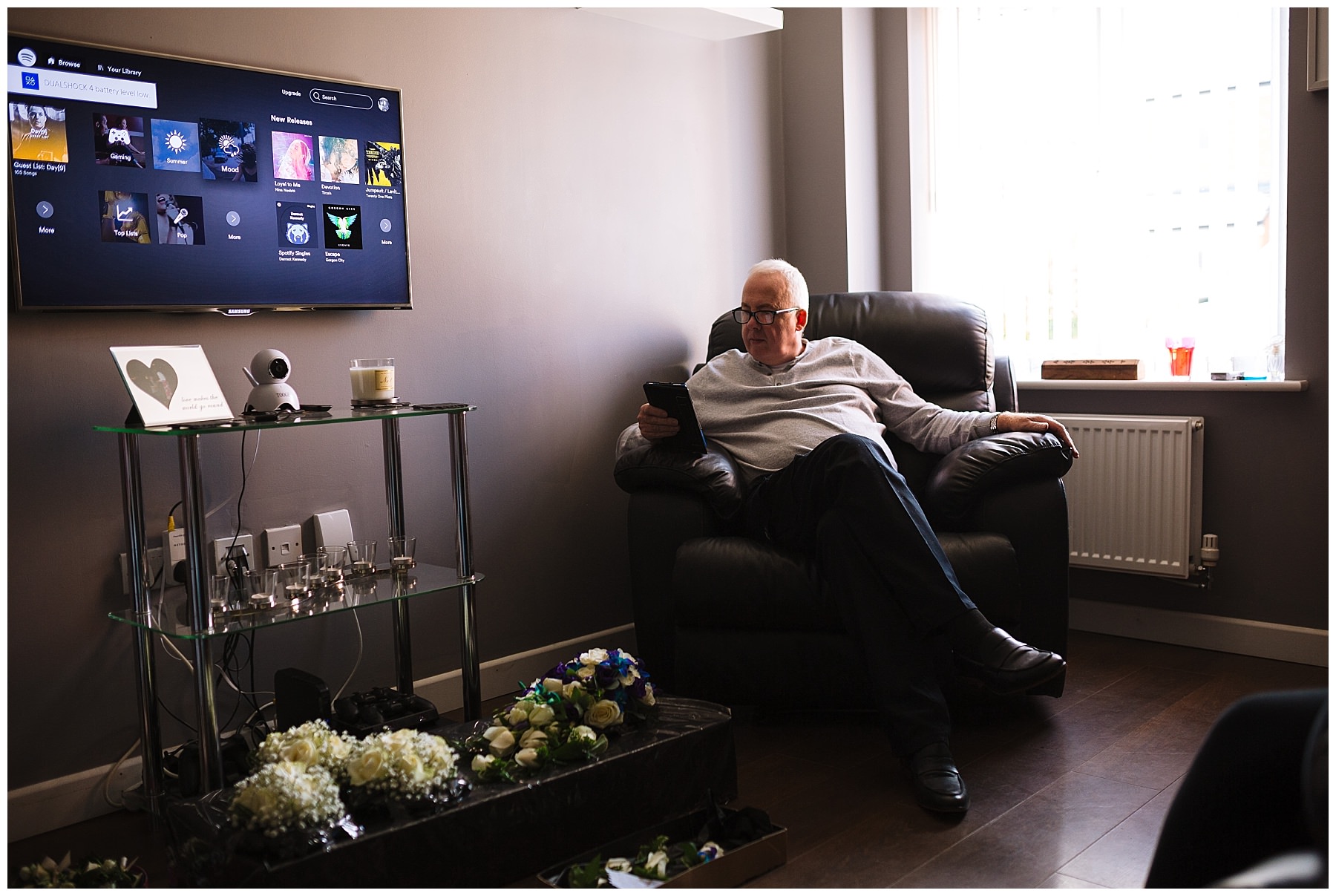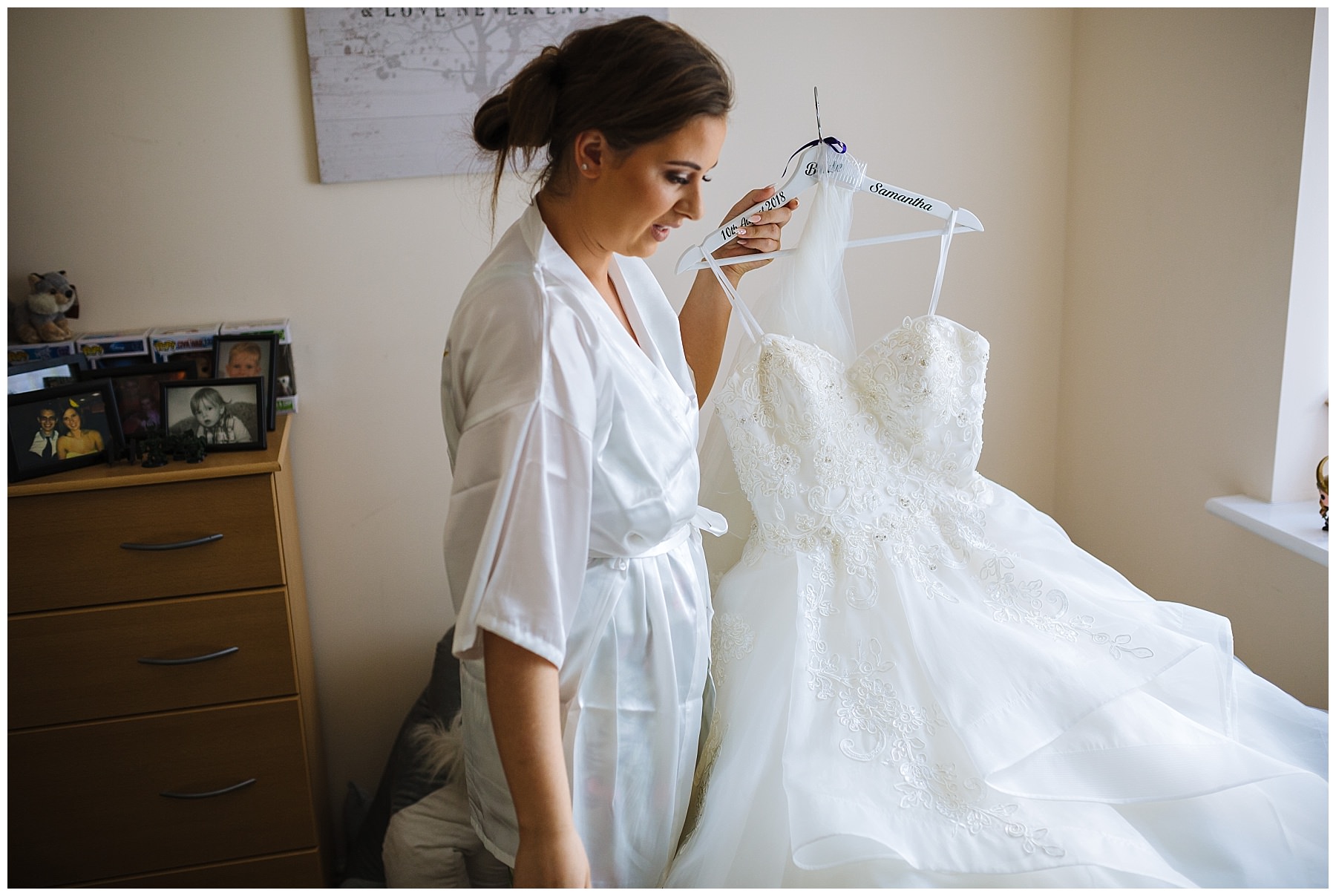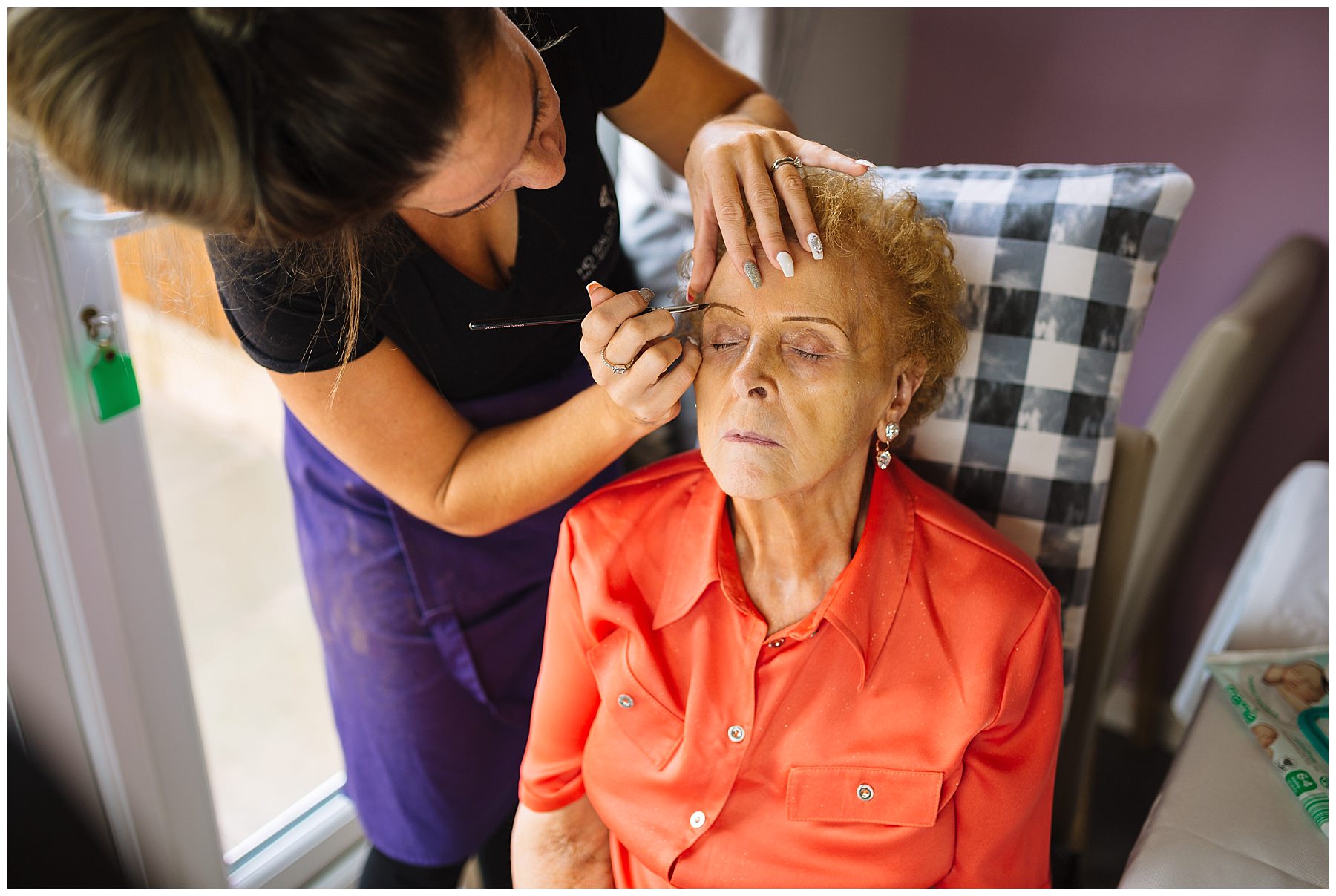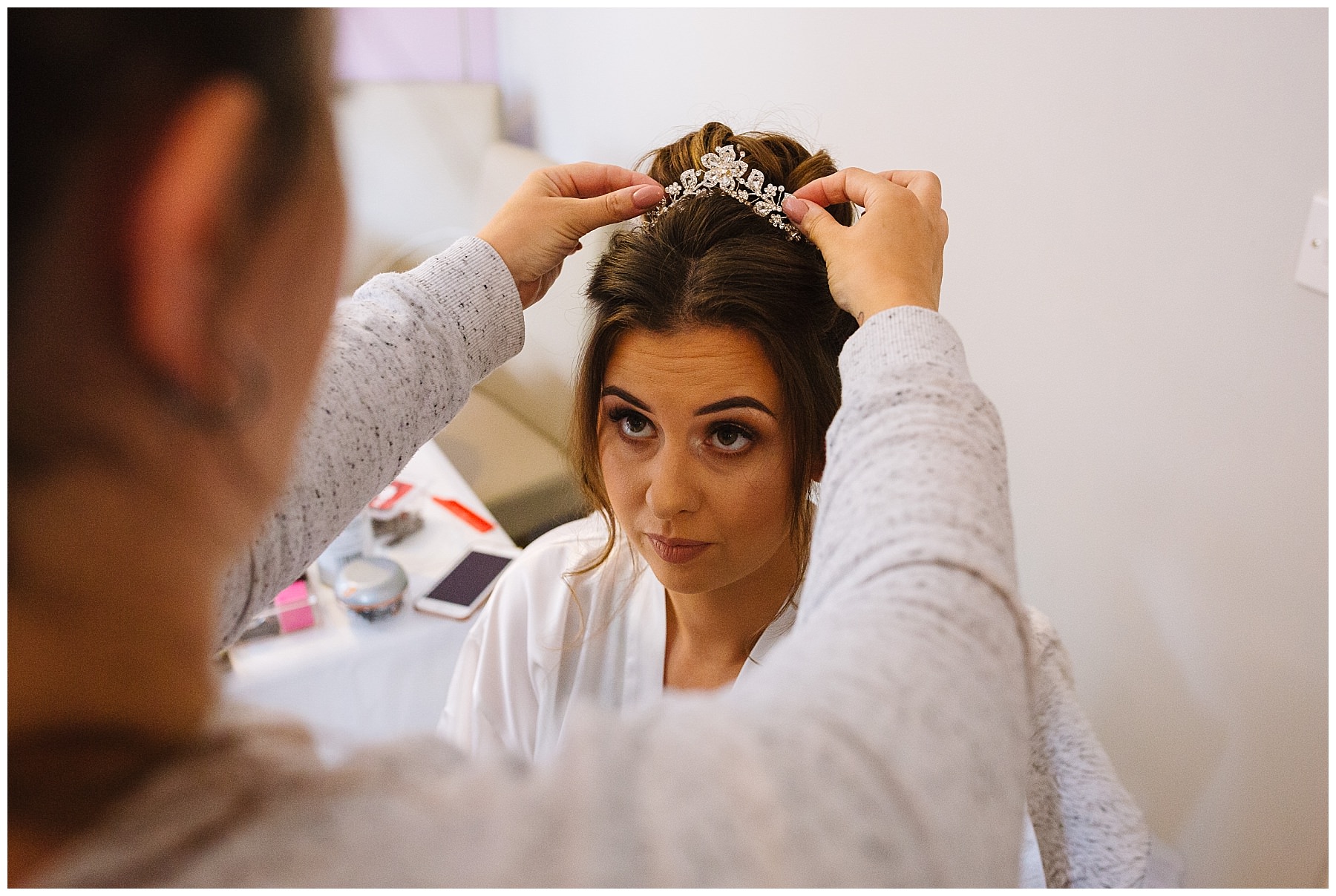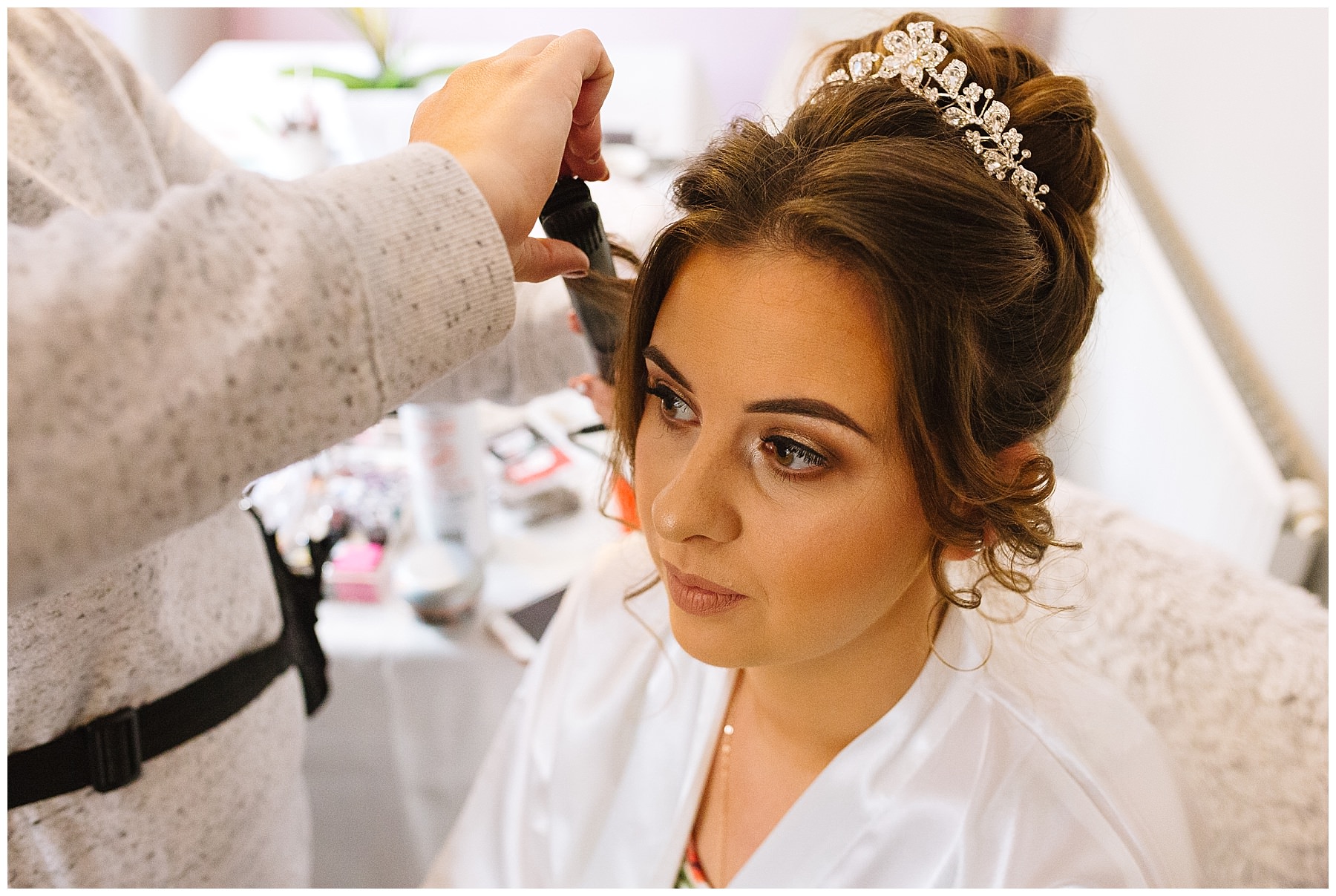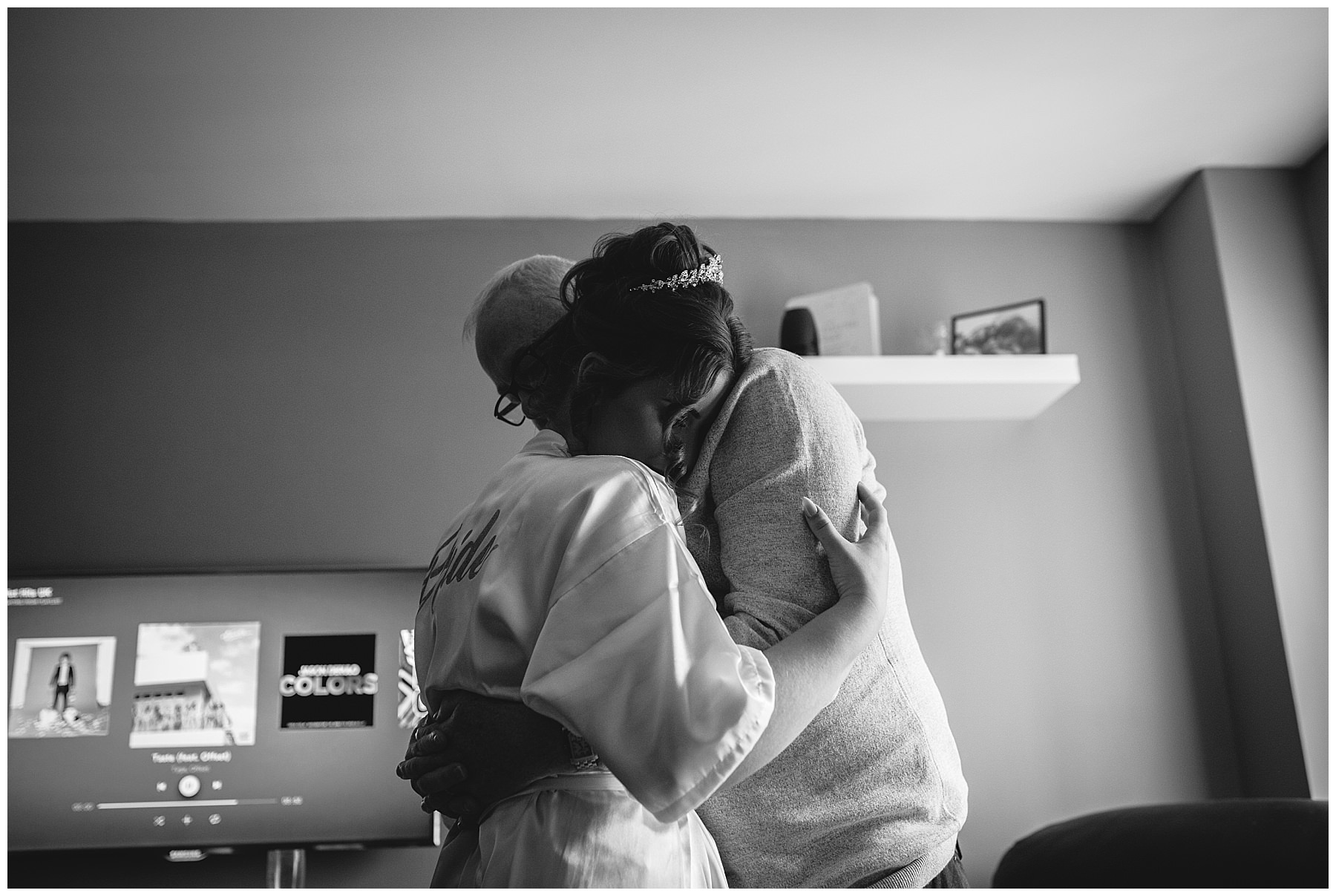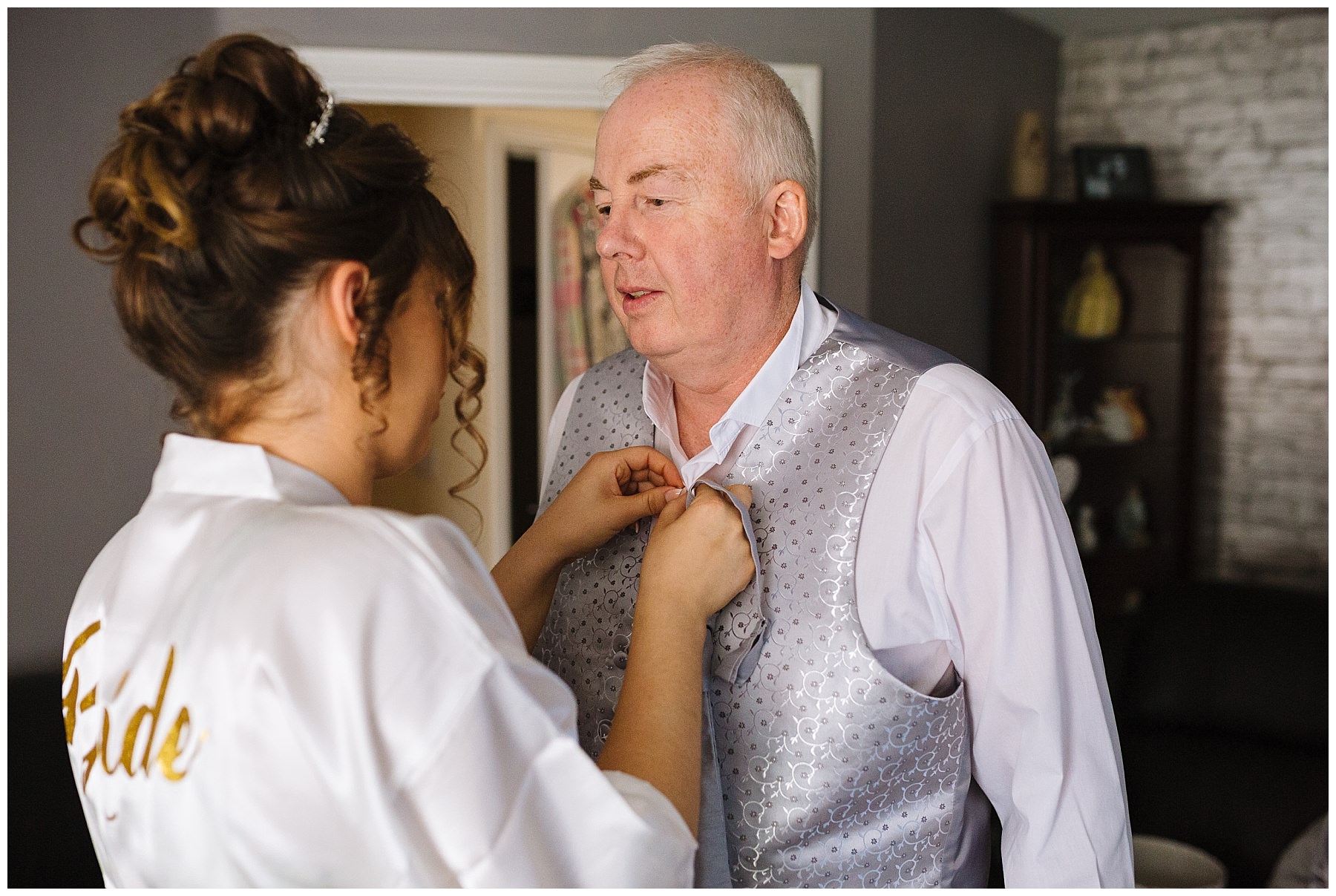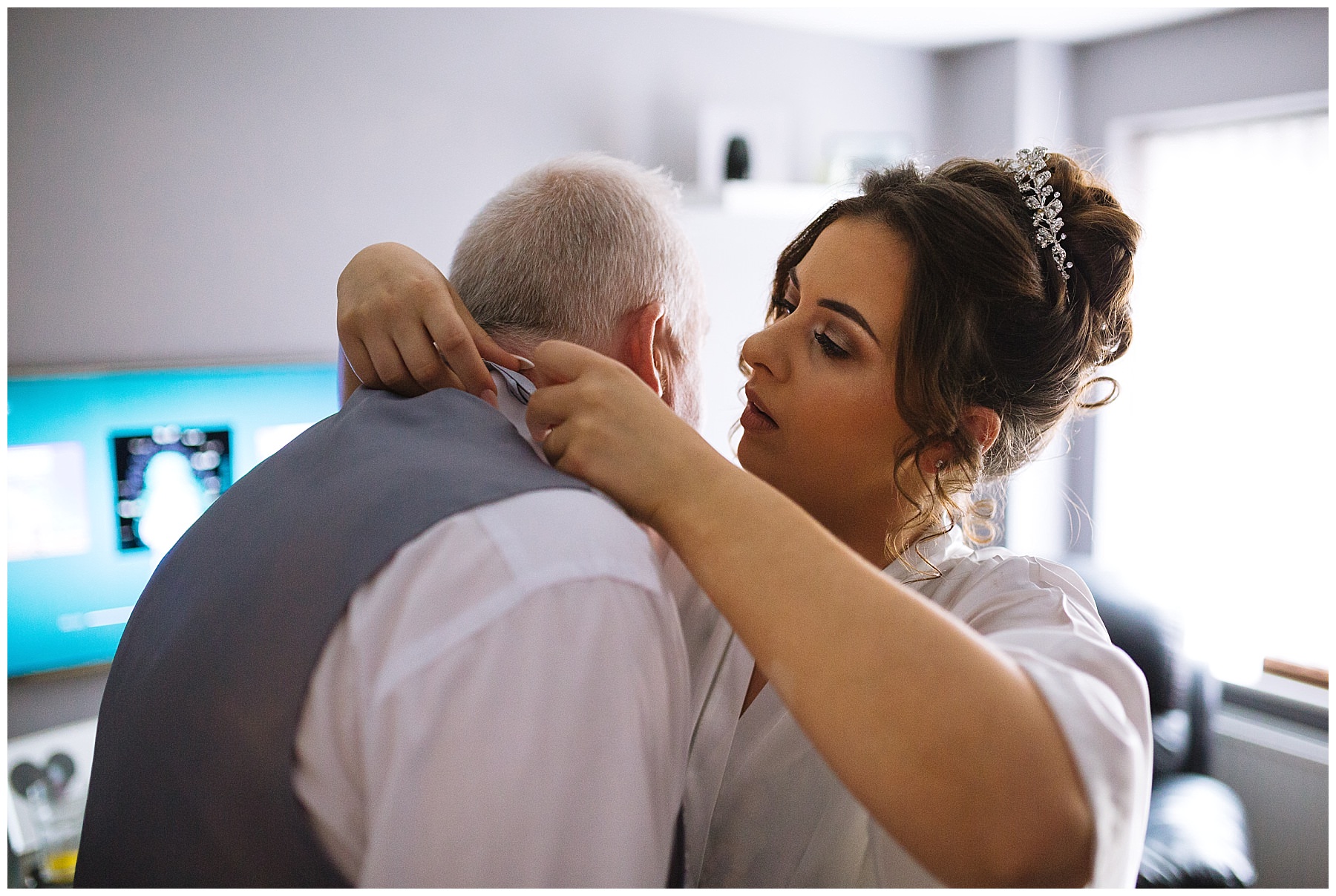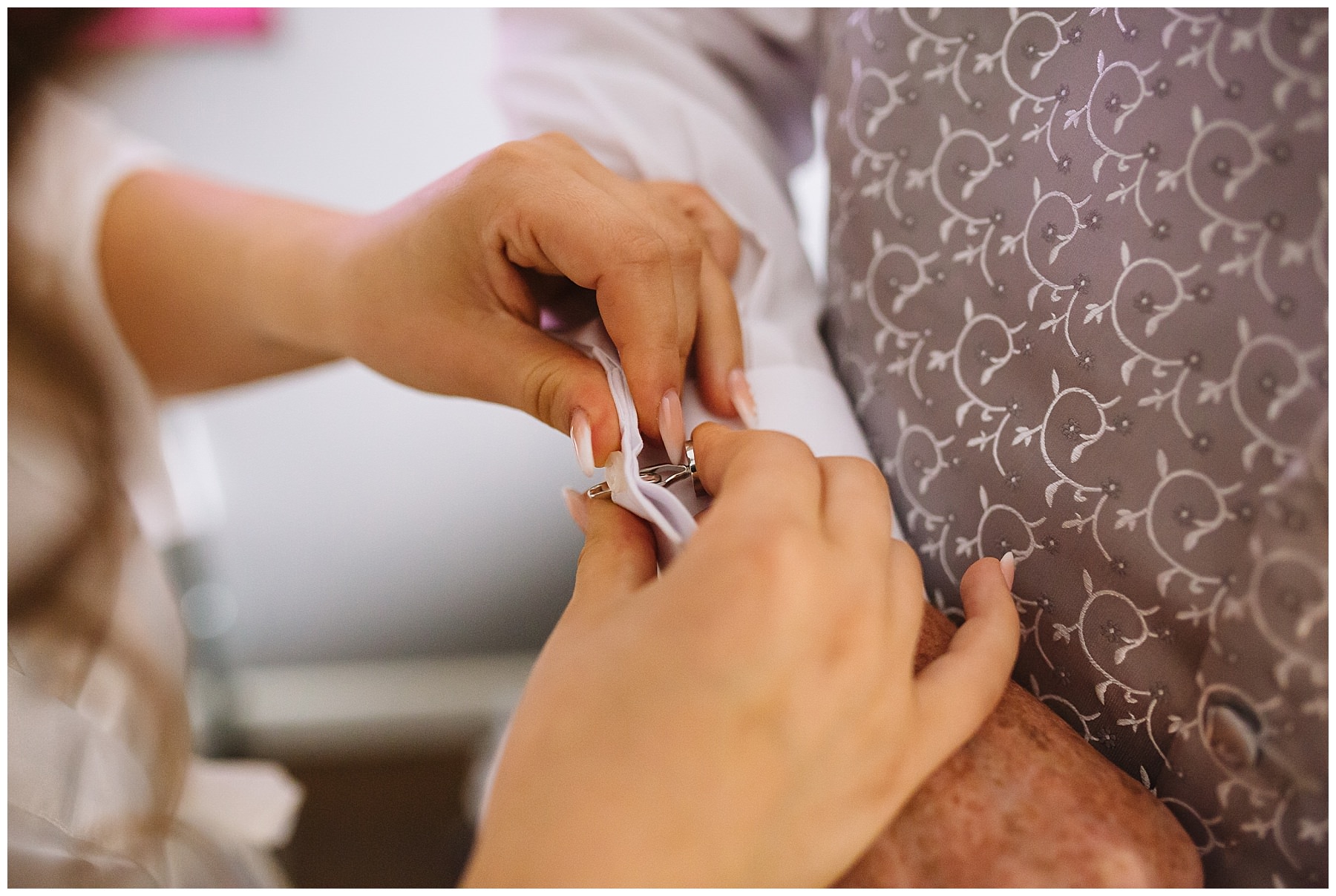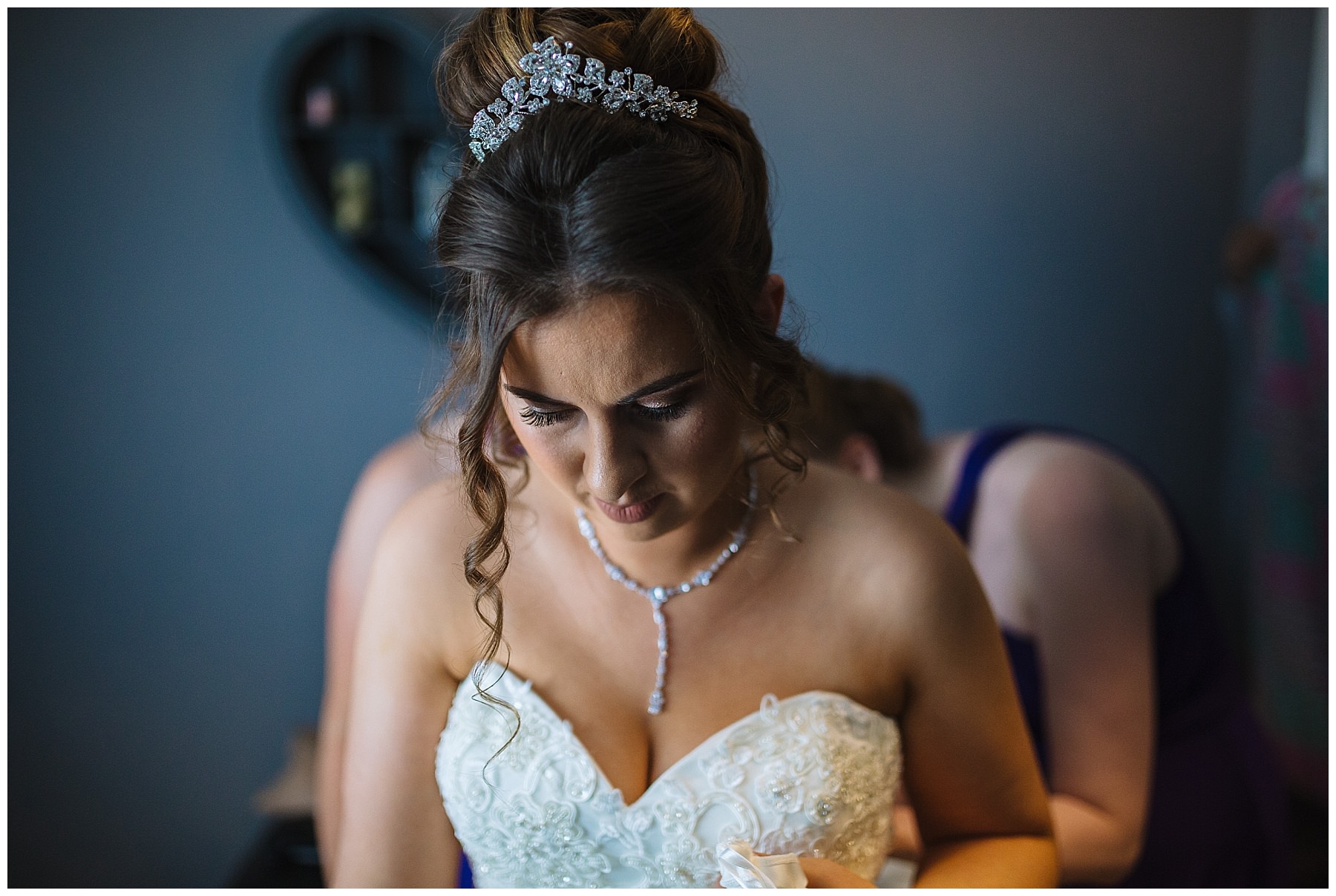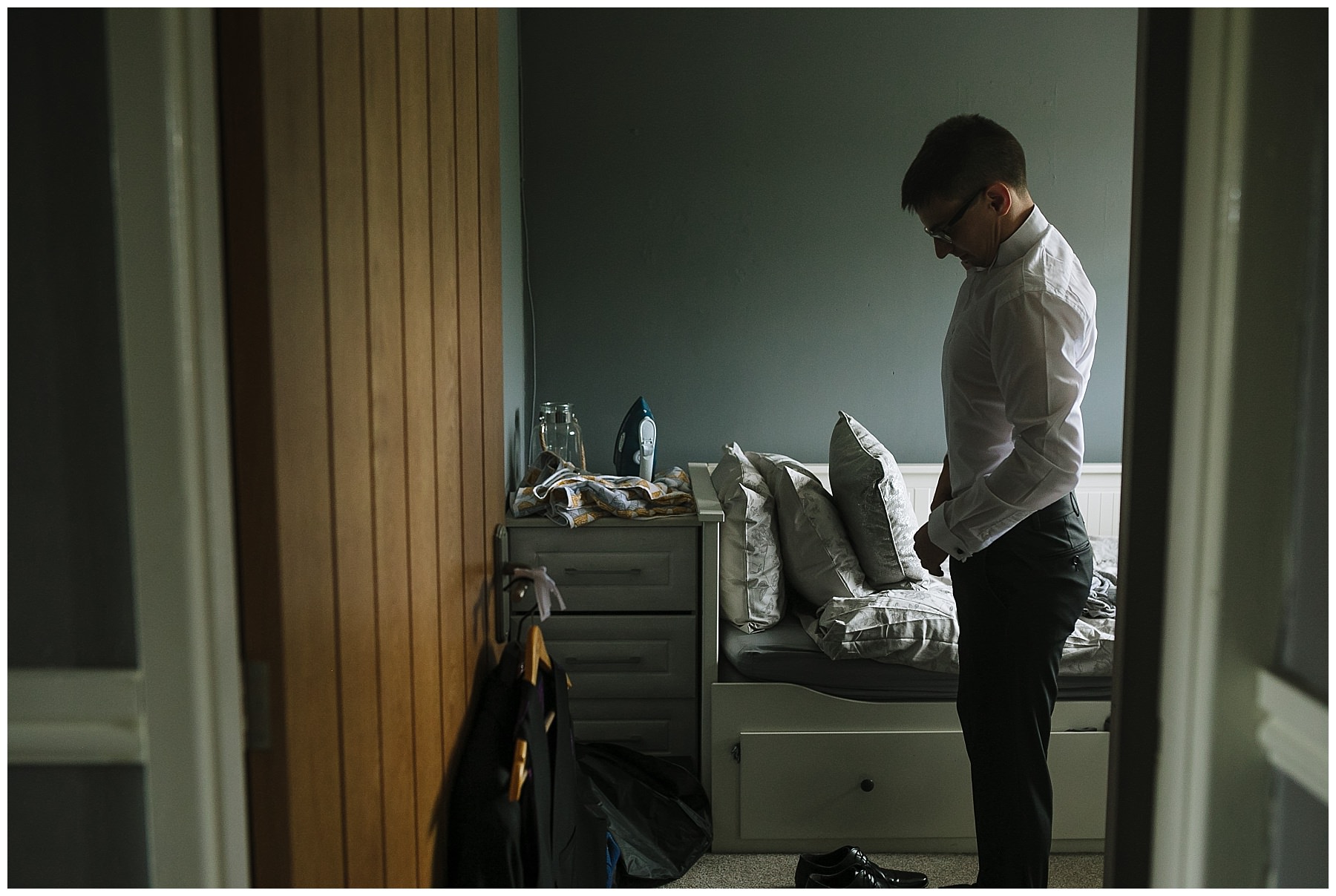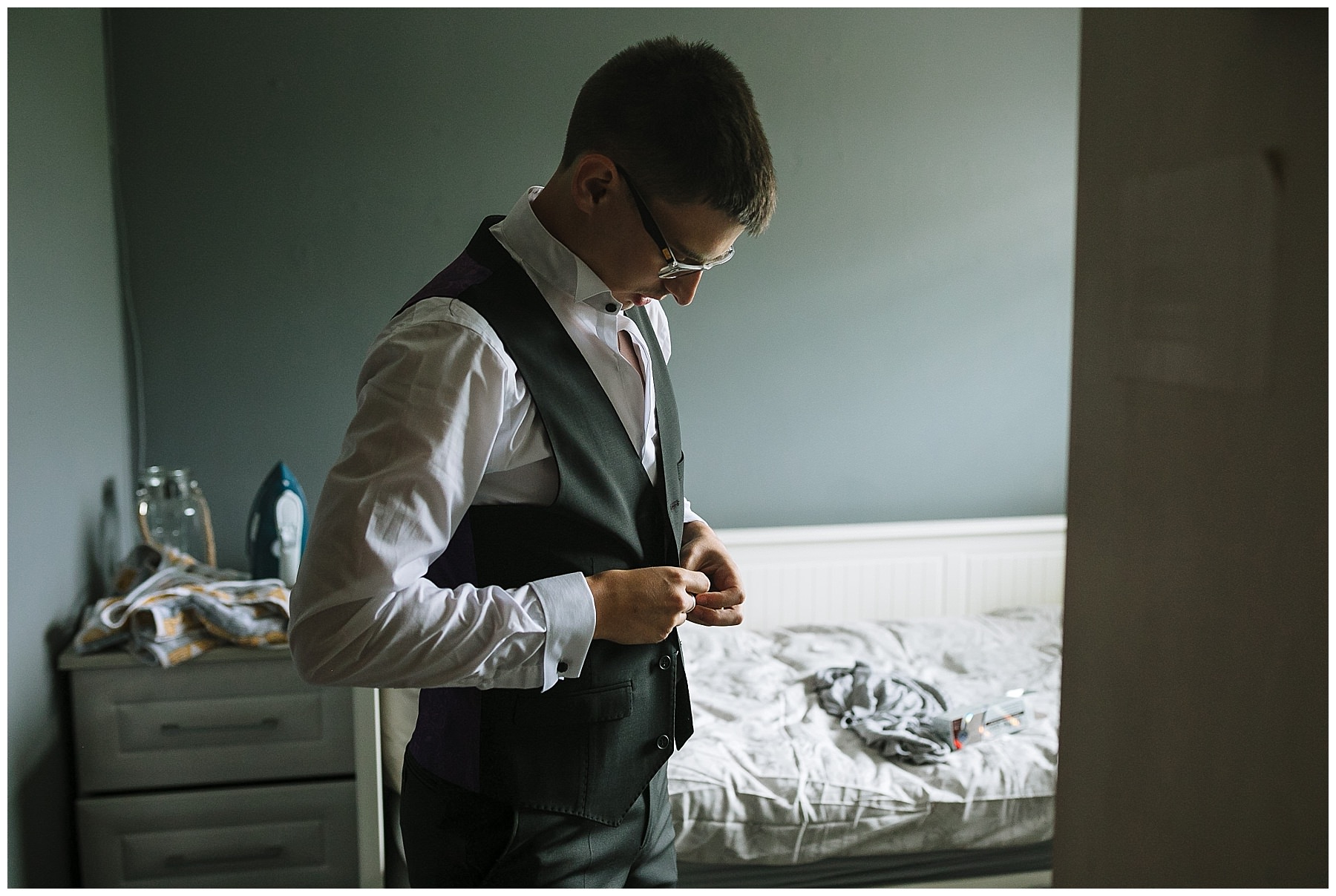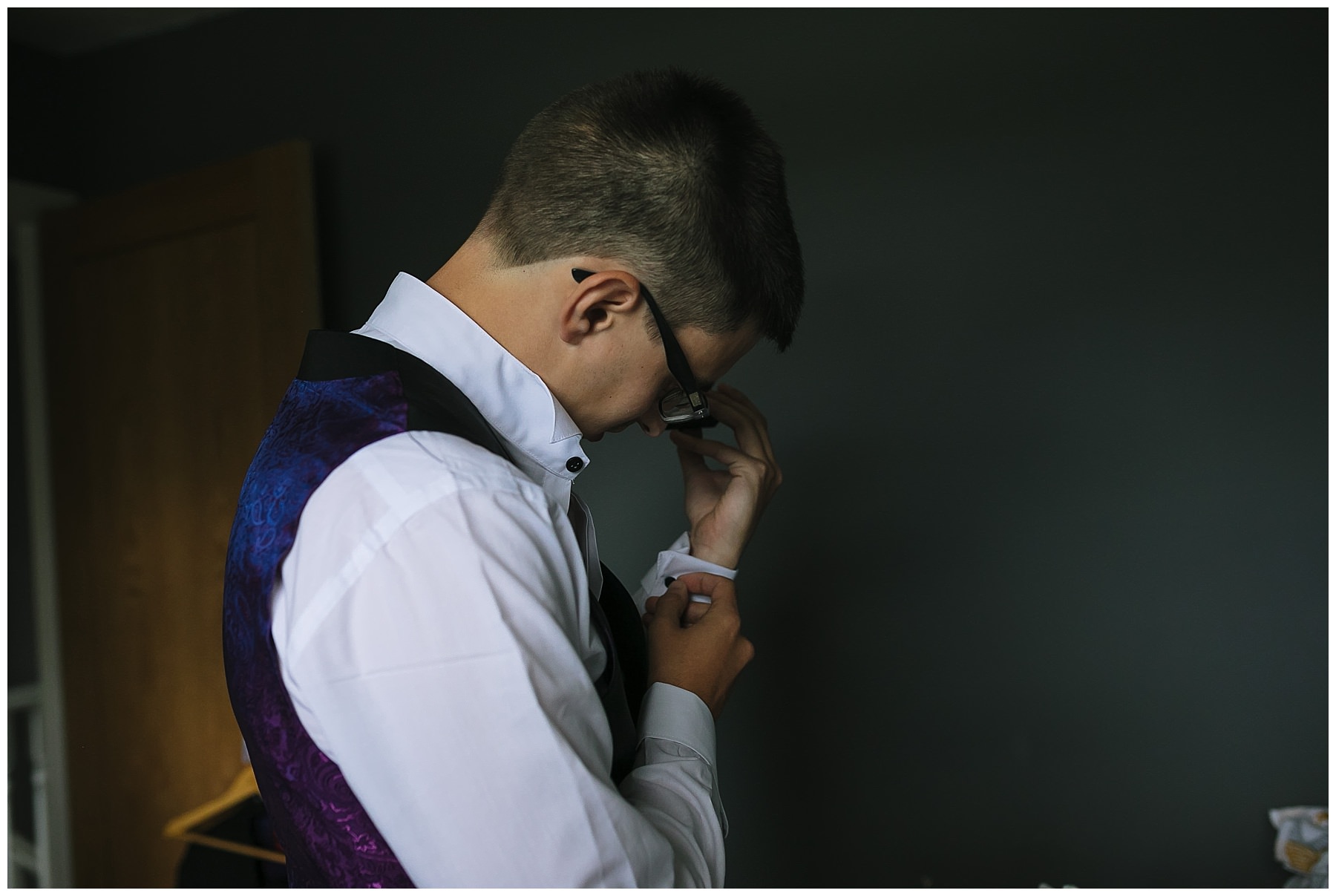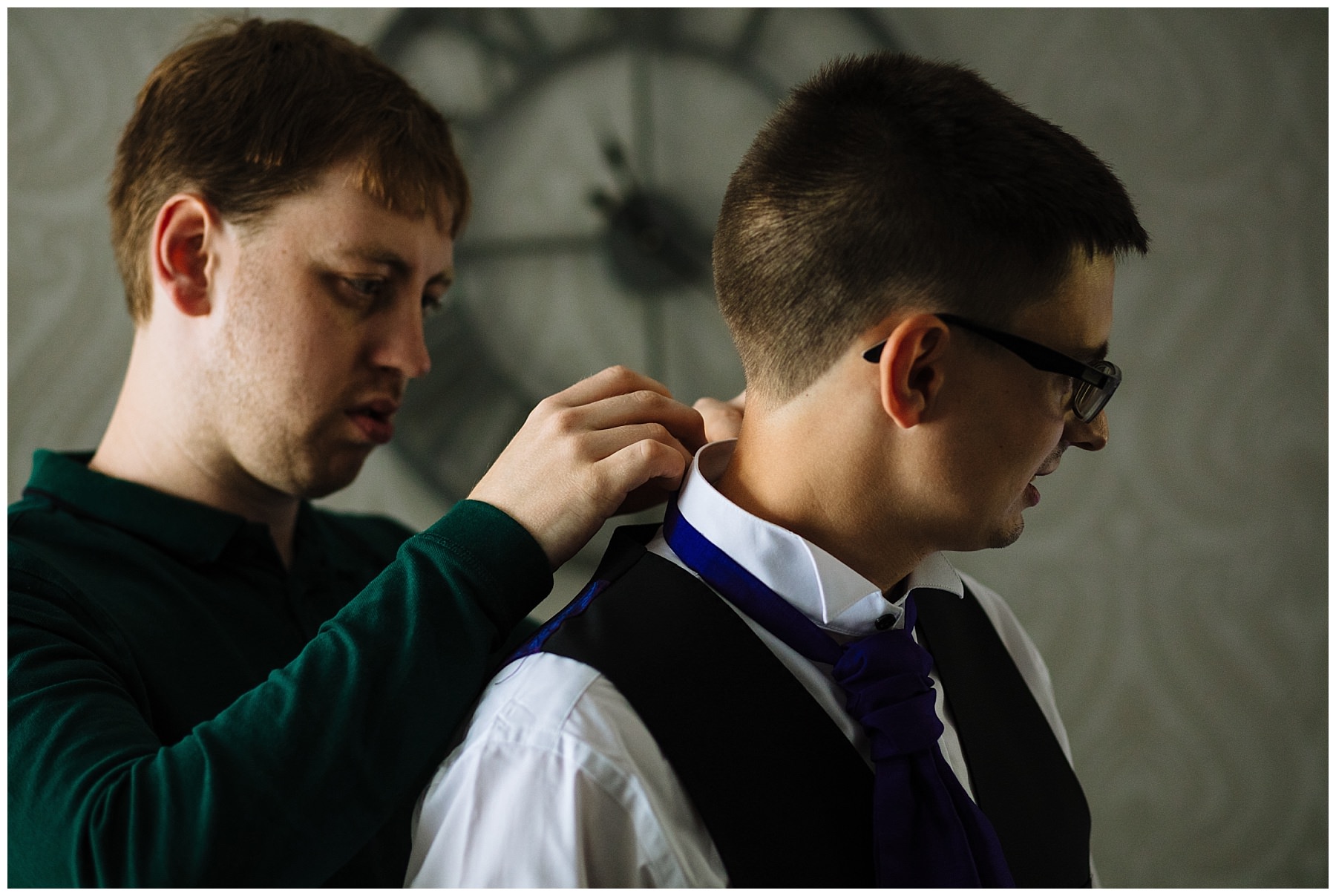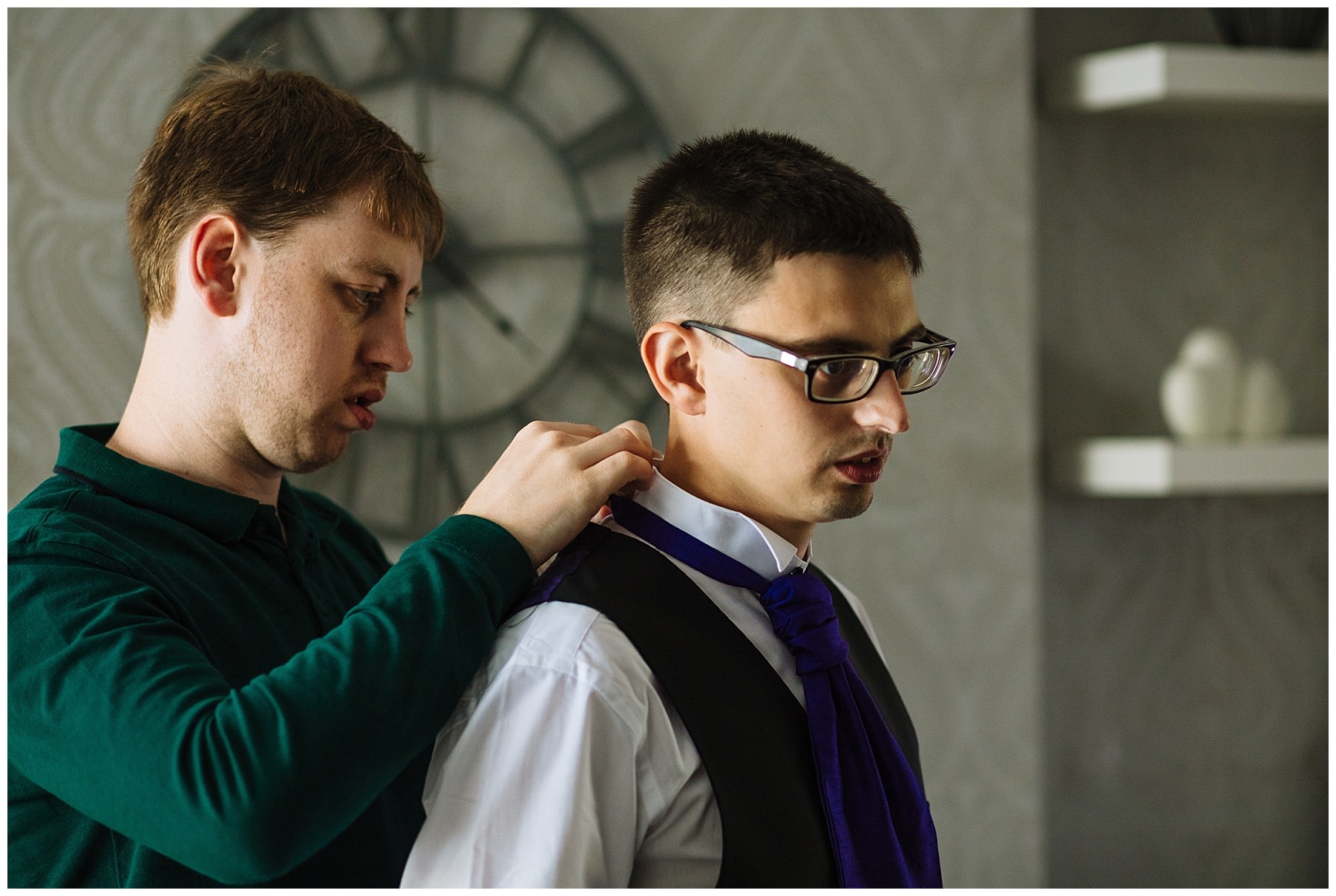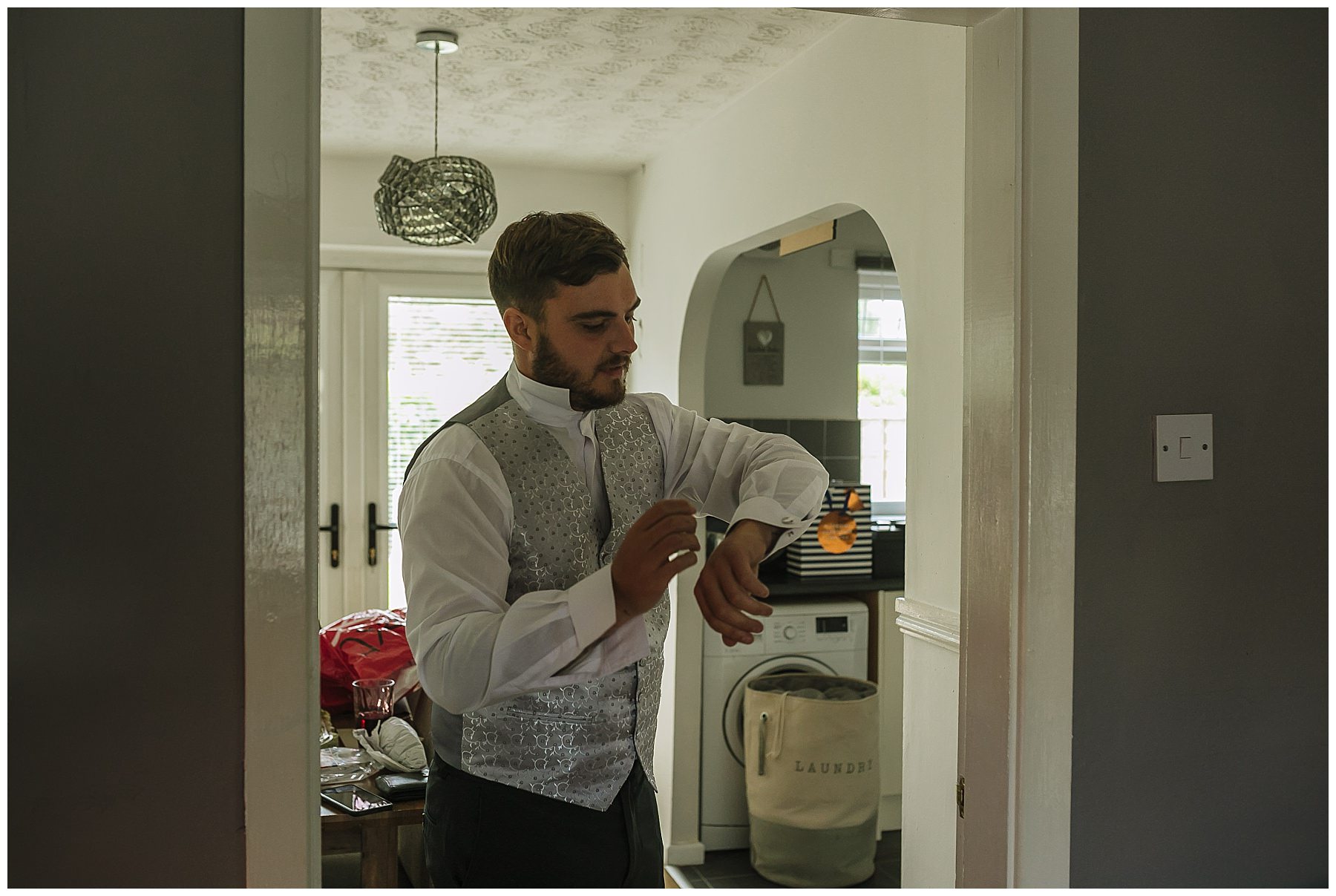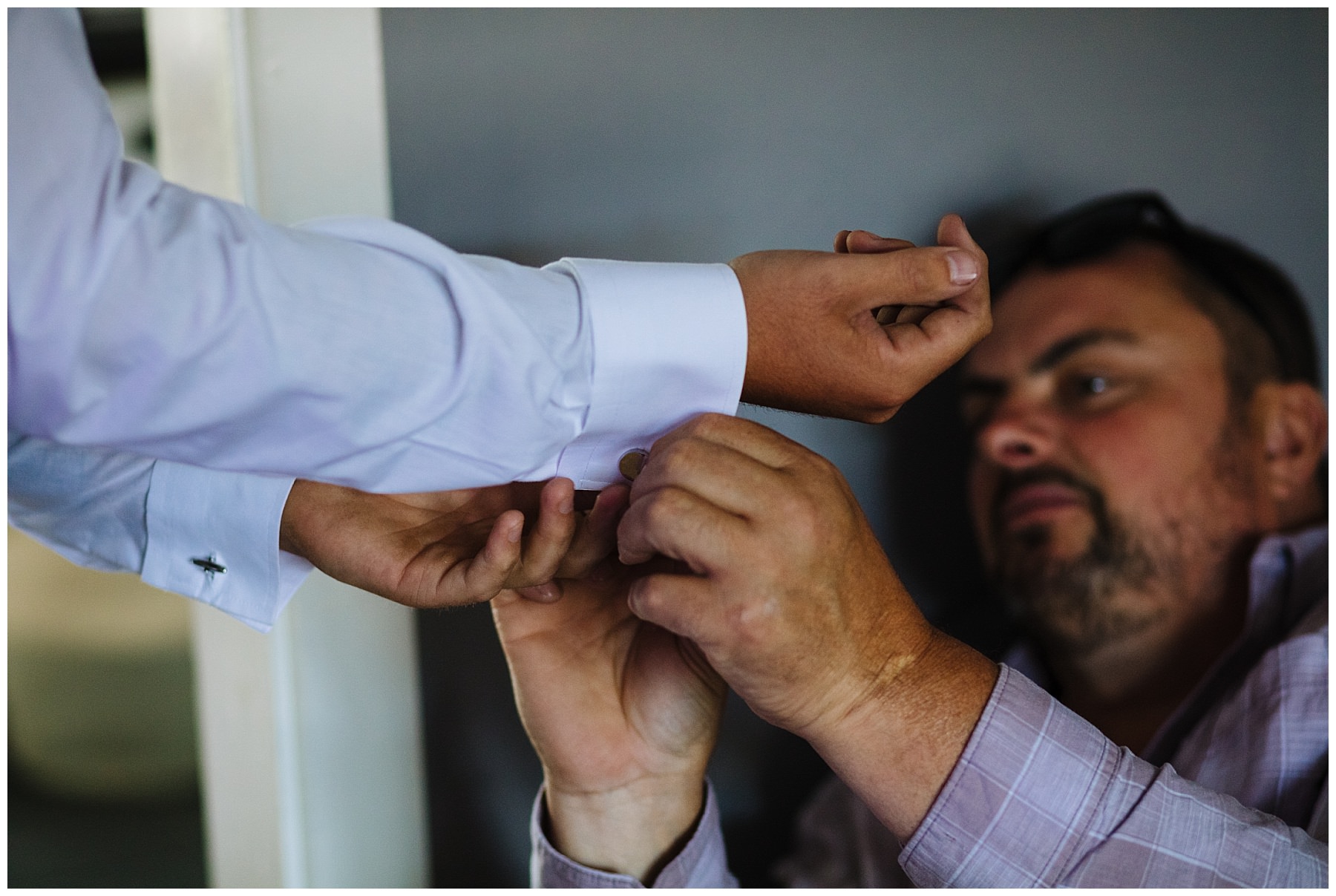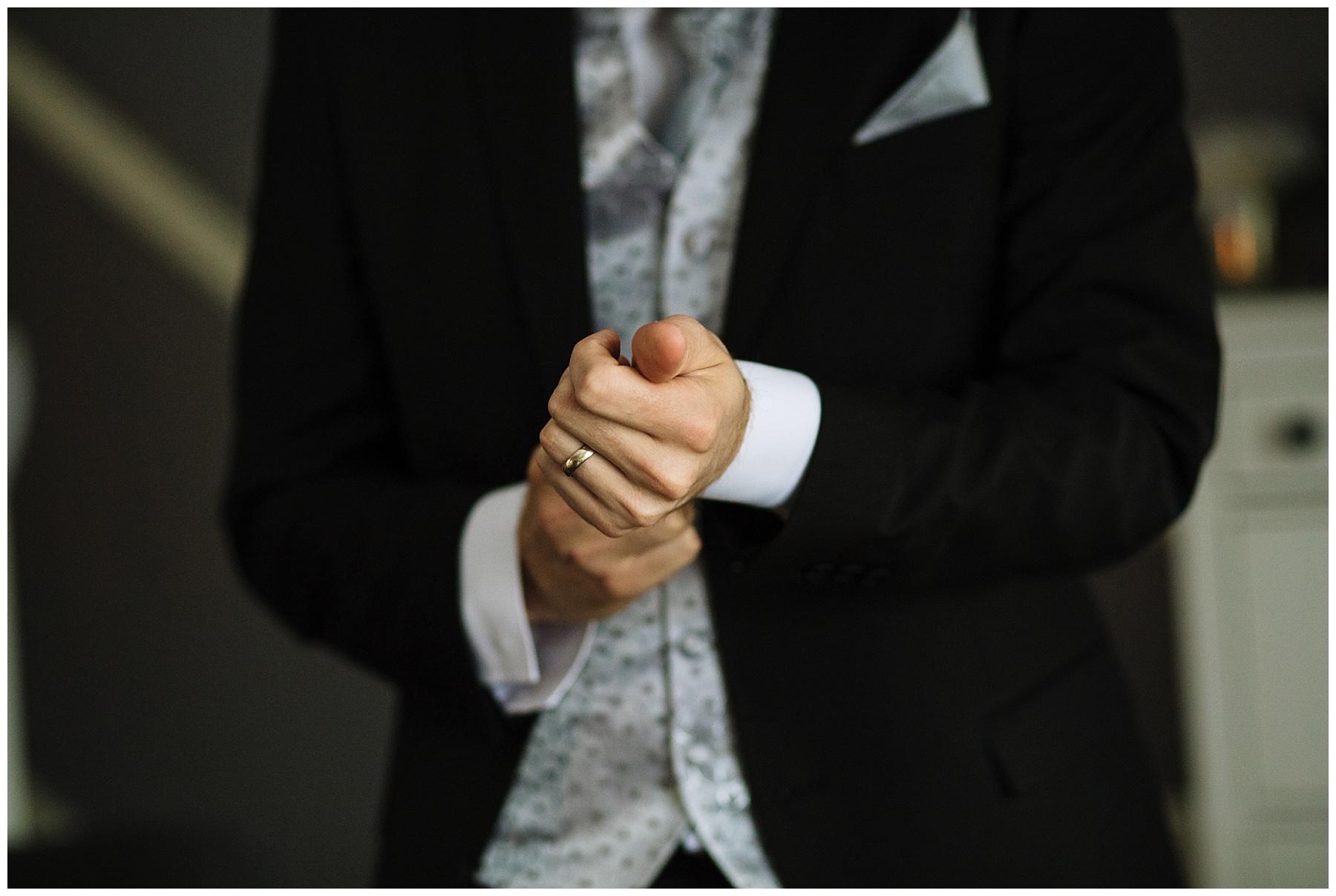 Traditional church wedding ceremony
John and Sammie had chosen to get married at their local church, Our Lady of the Immaculate Conception. They were both fighting the usual pre-ceremony nerves before everything started bu Father Folkes reassured them and kept the two of them giggling throughout. The sun was shining as they emerged from the church and their guests greeted them with huge hugs and smiles. Always one of my favourite parts of the day!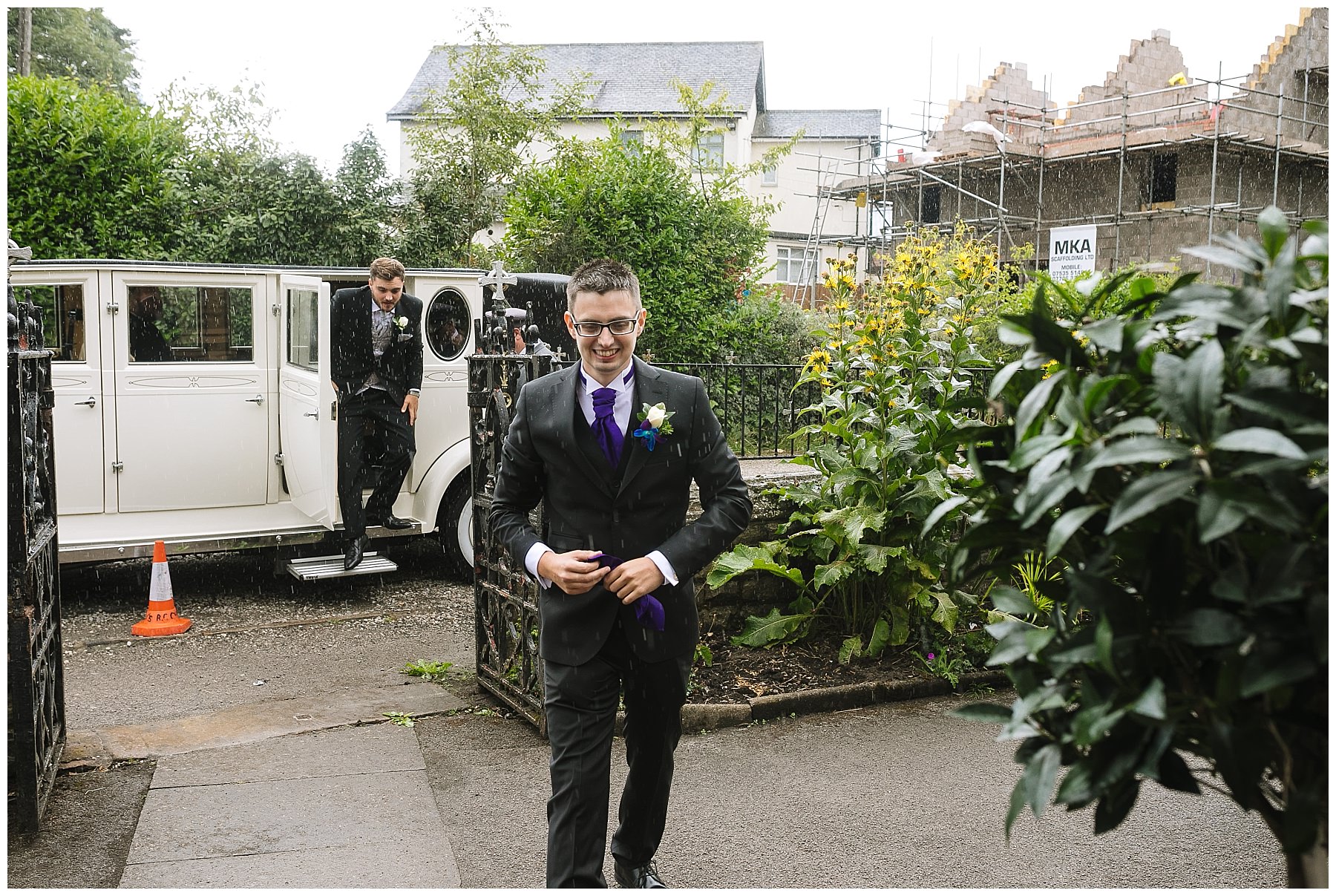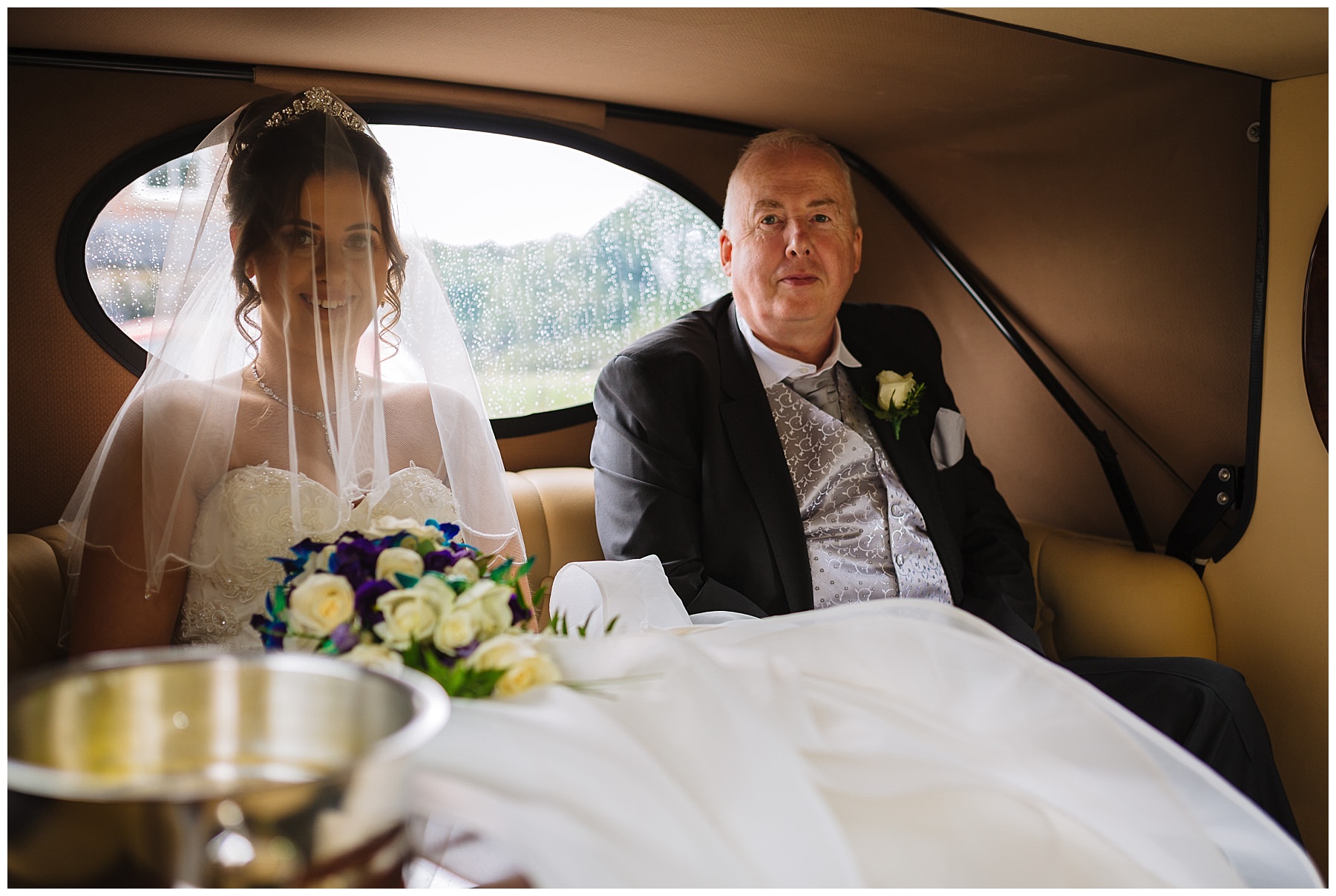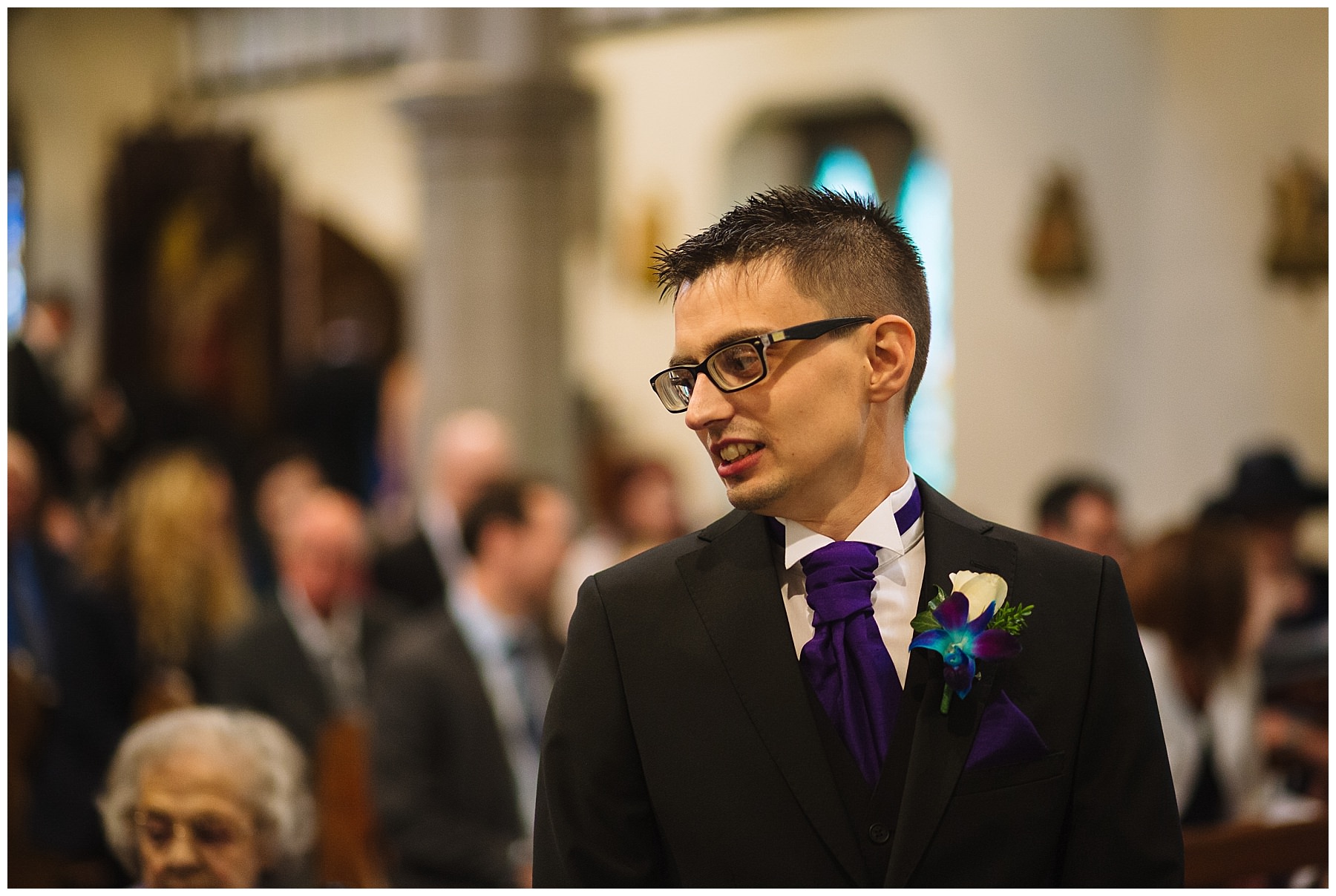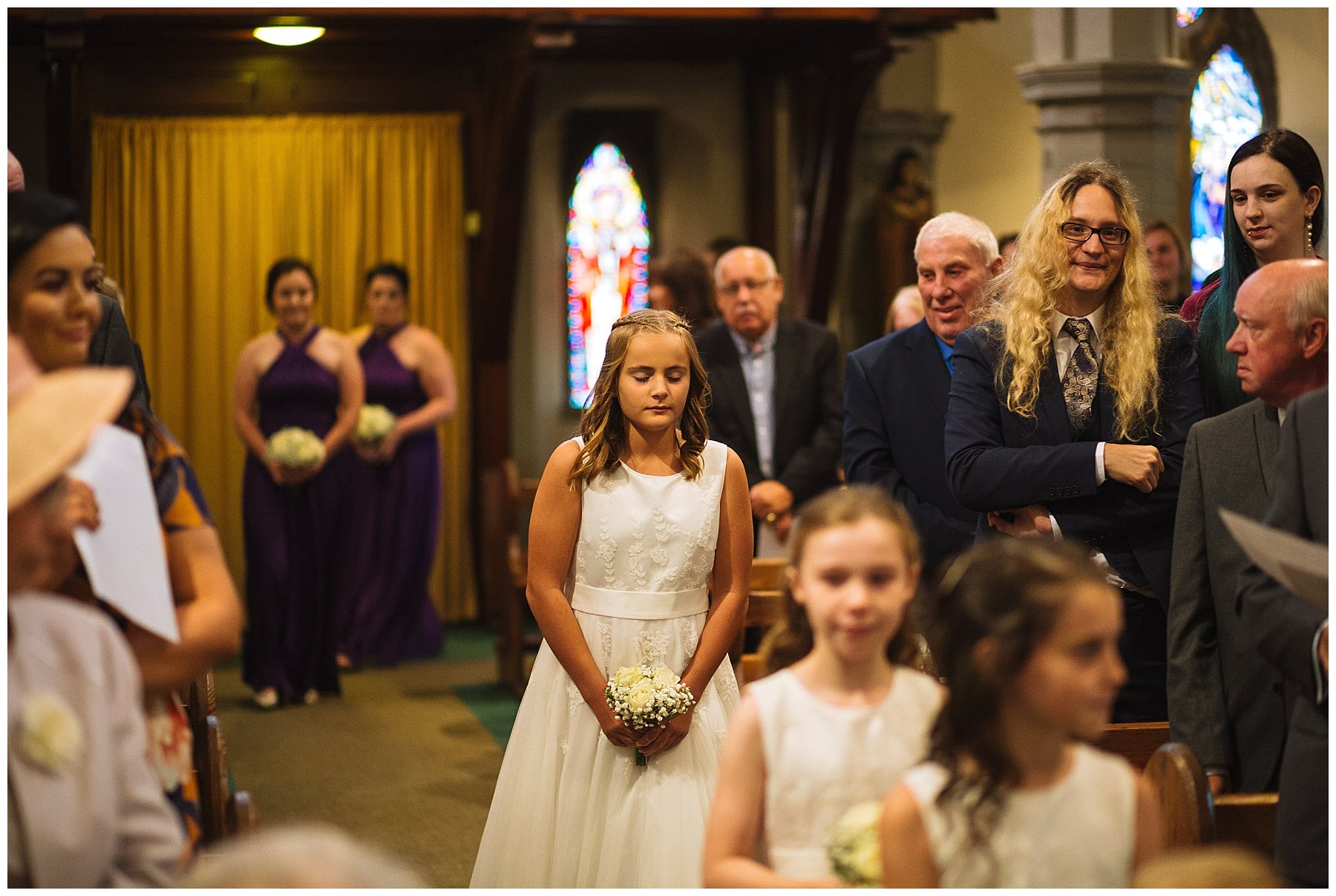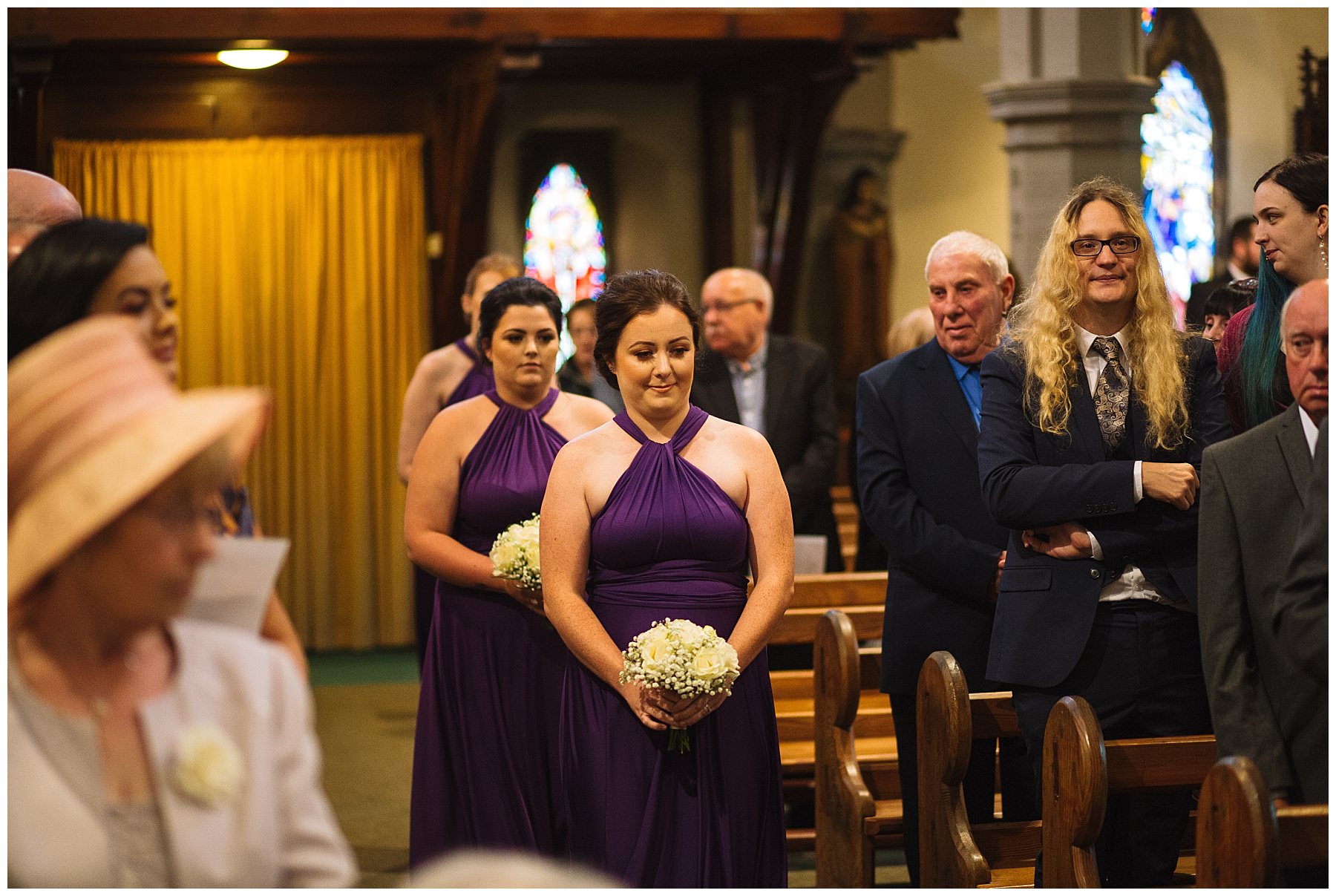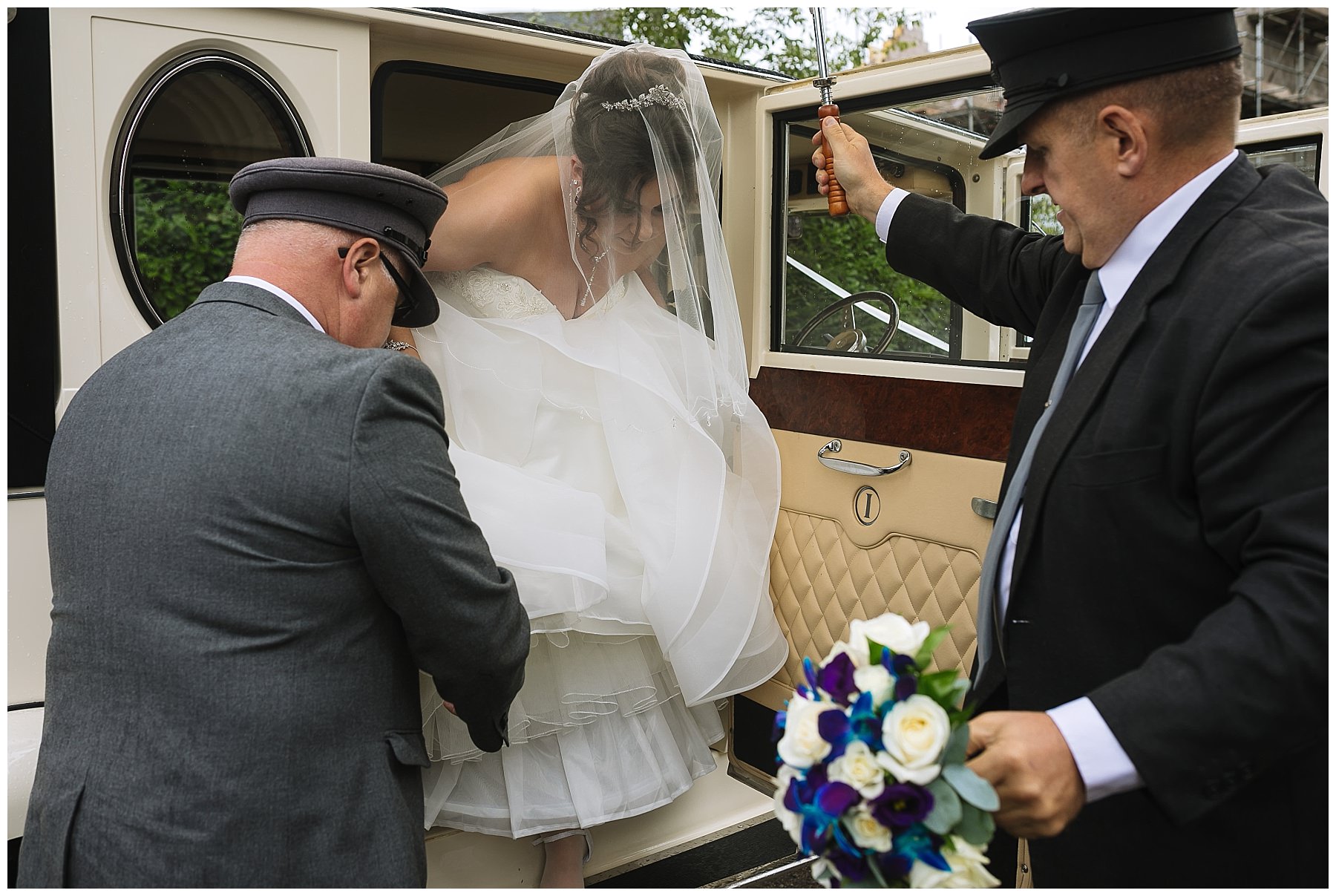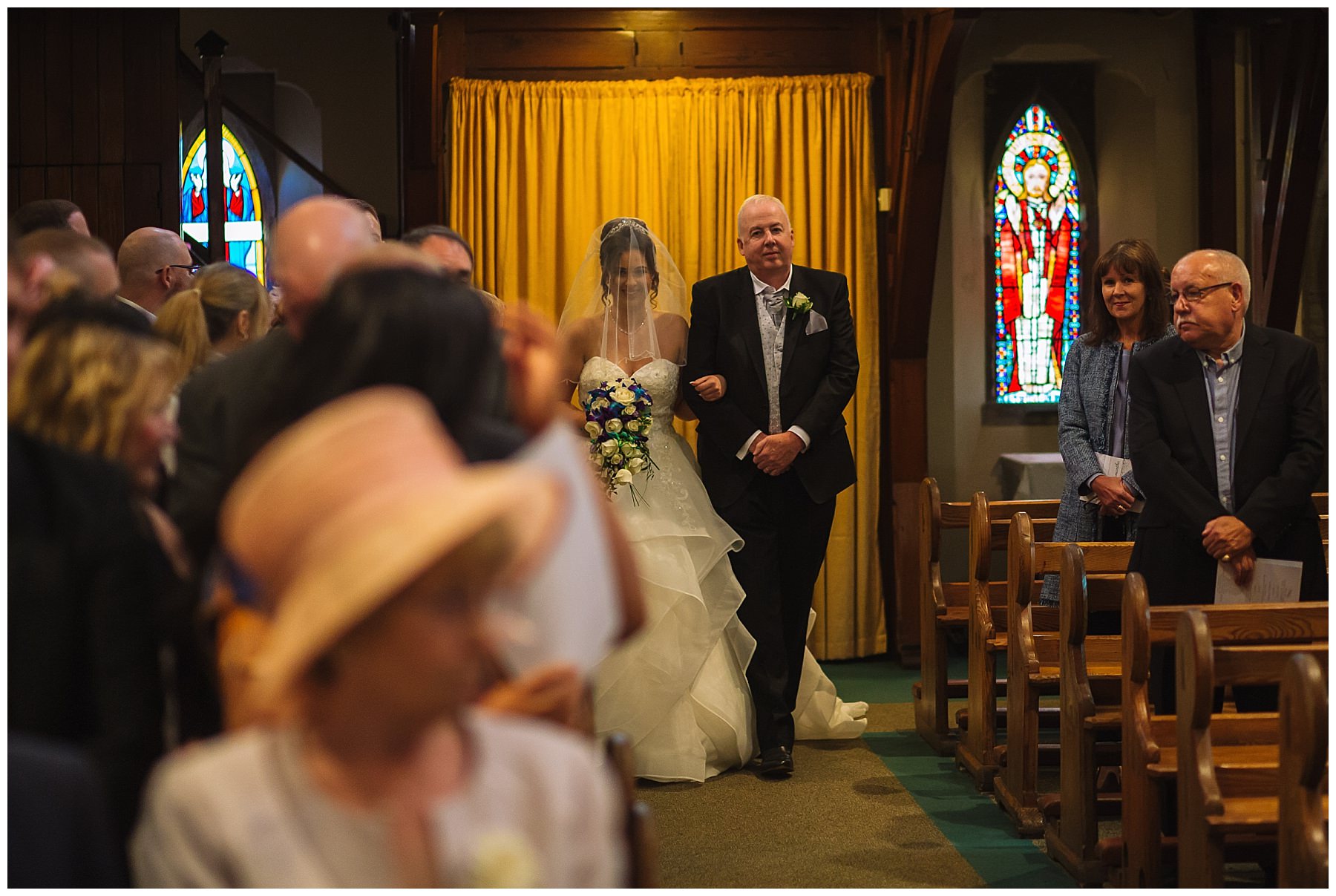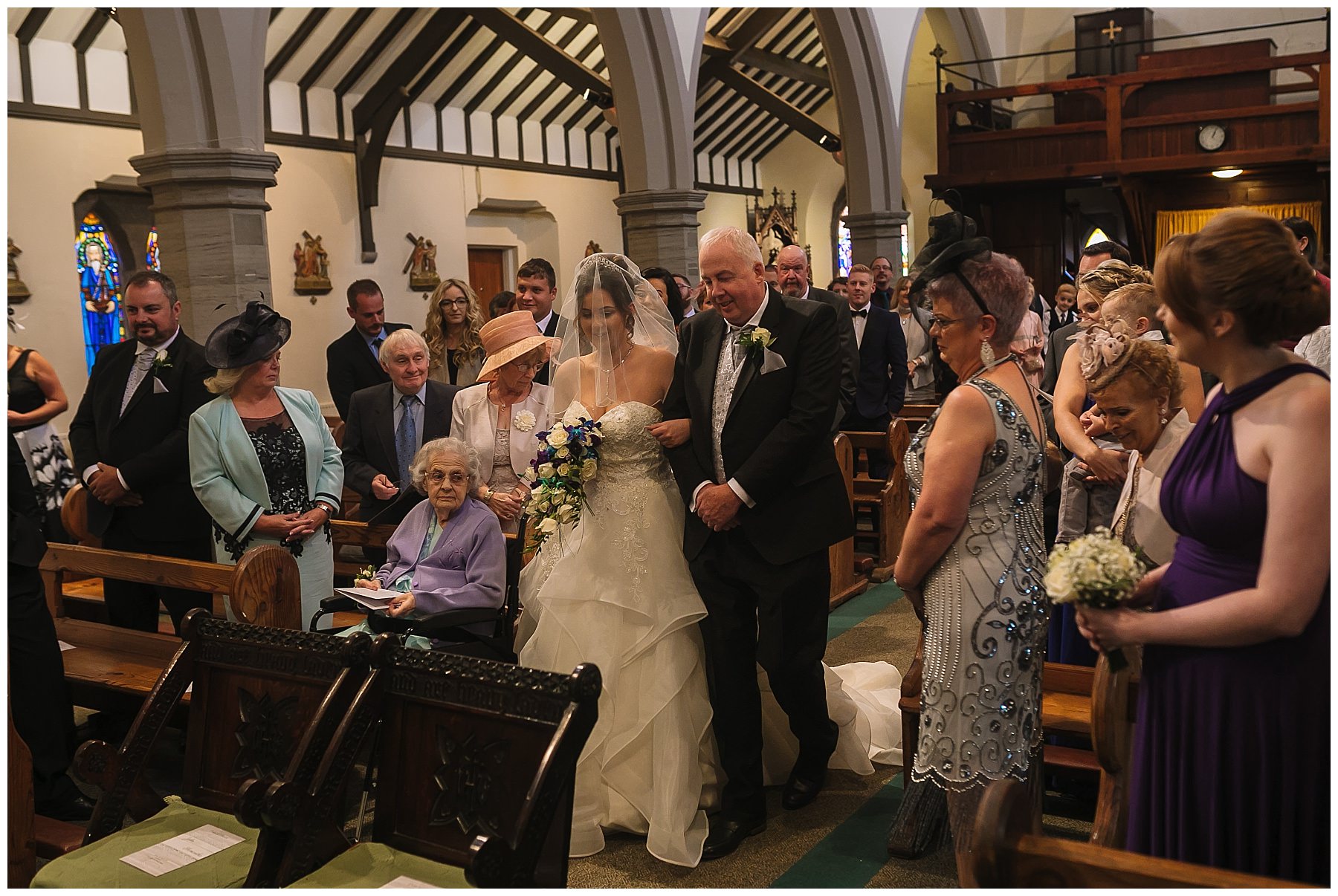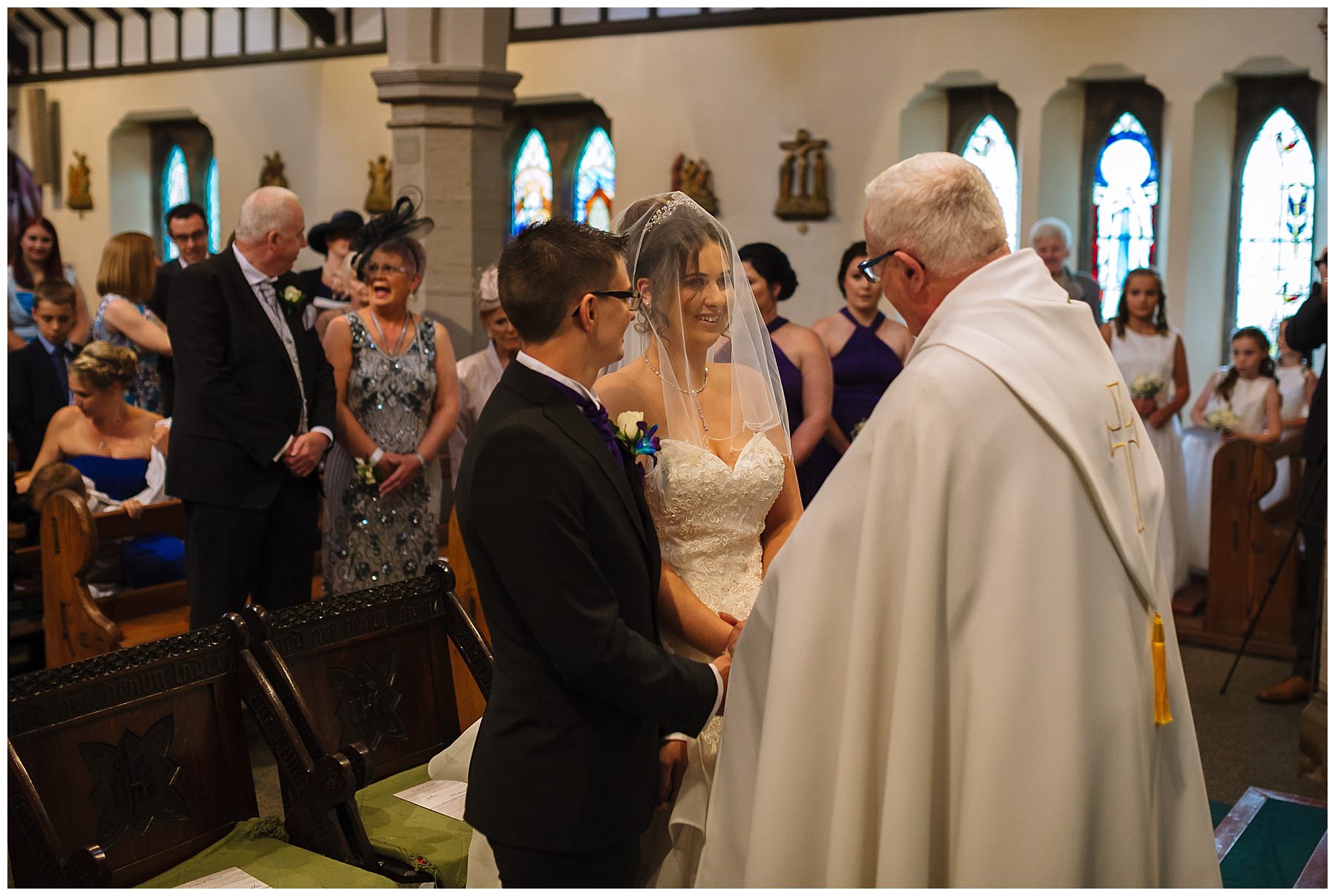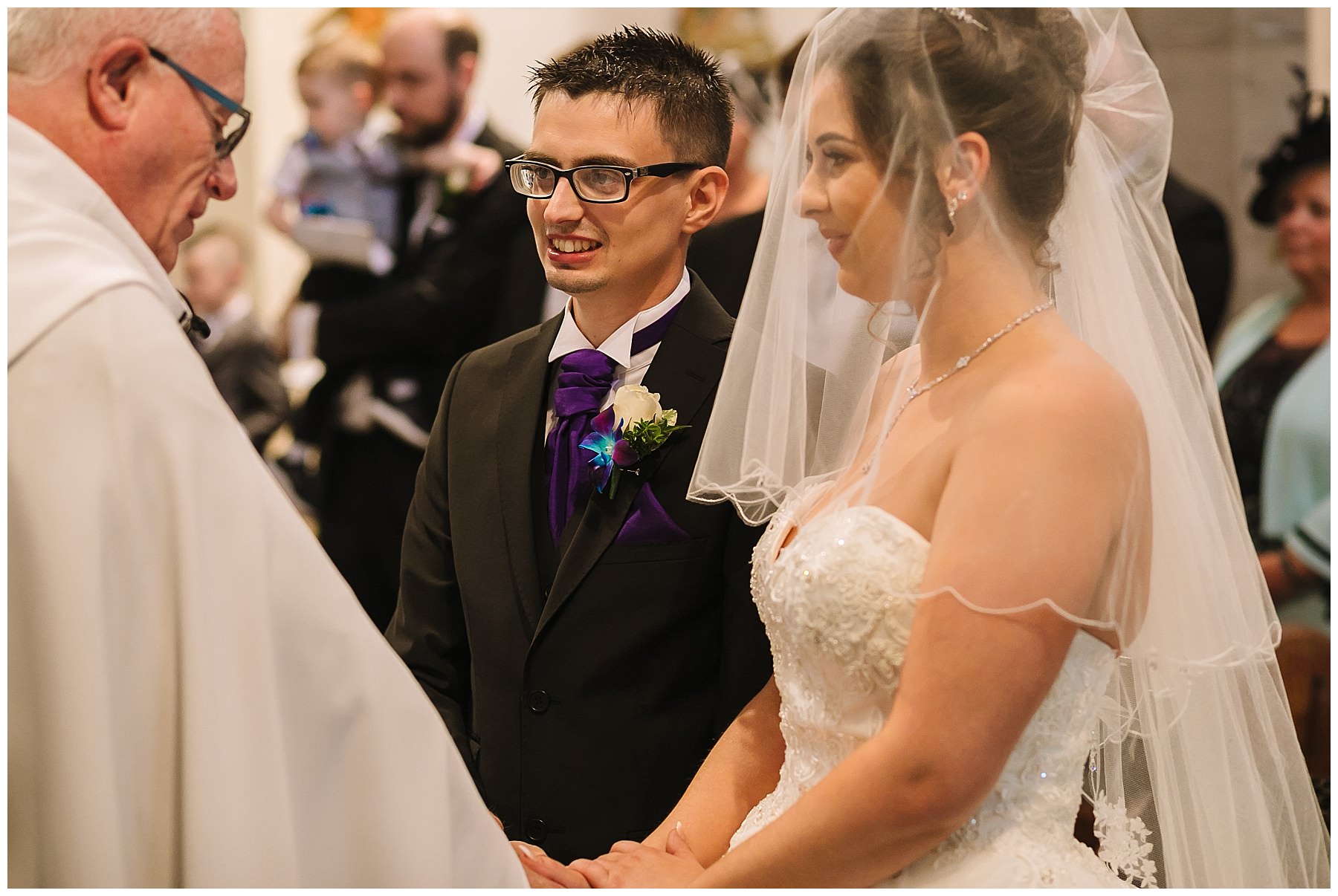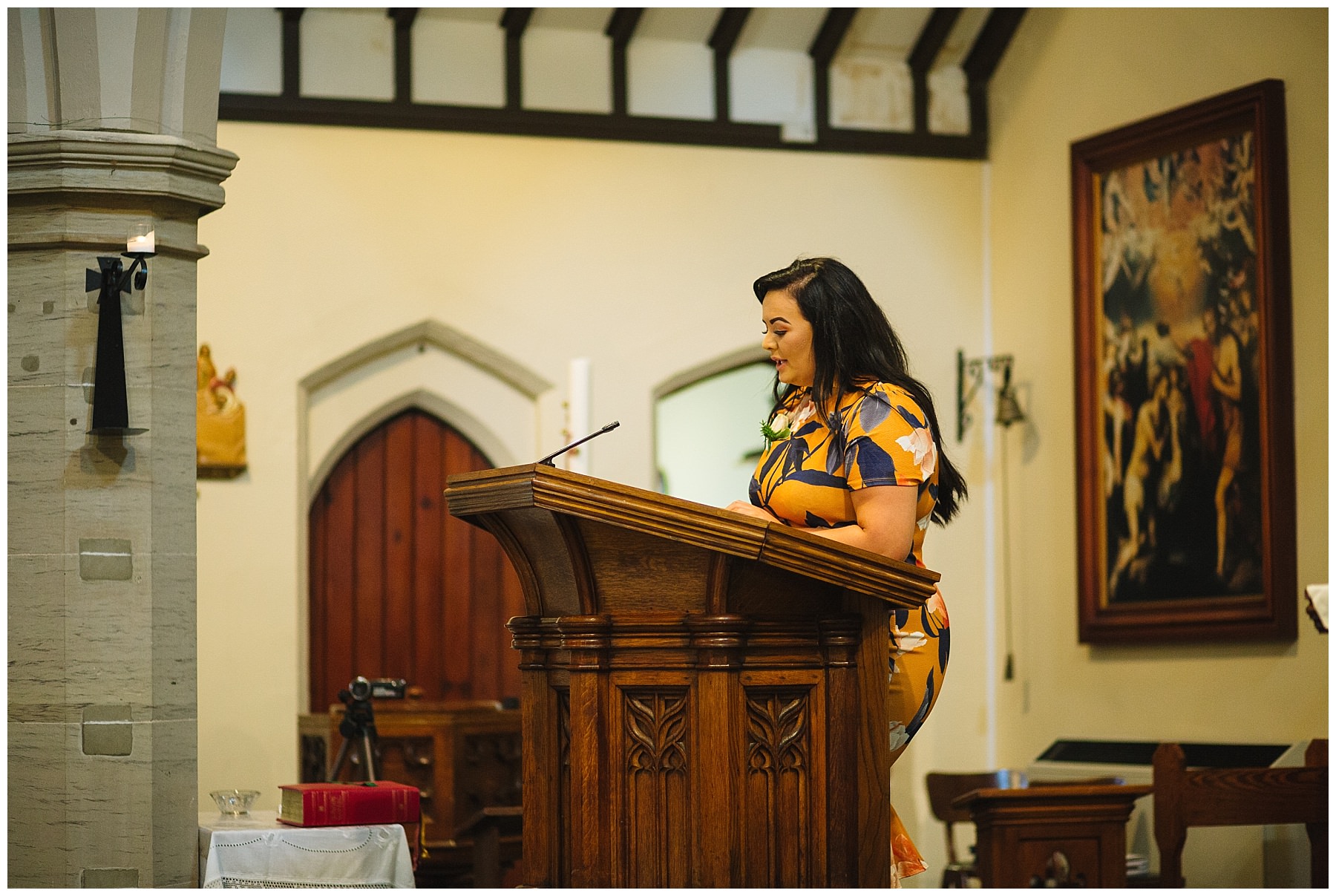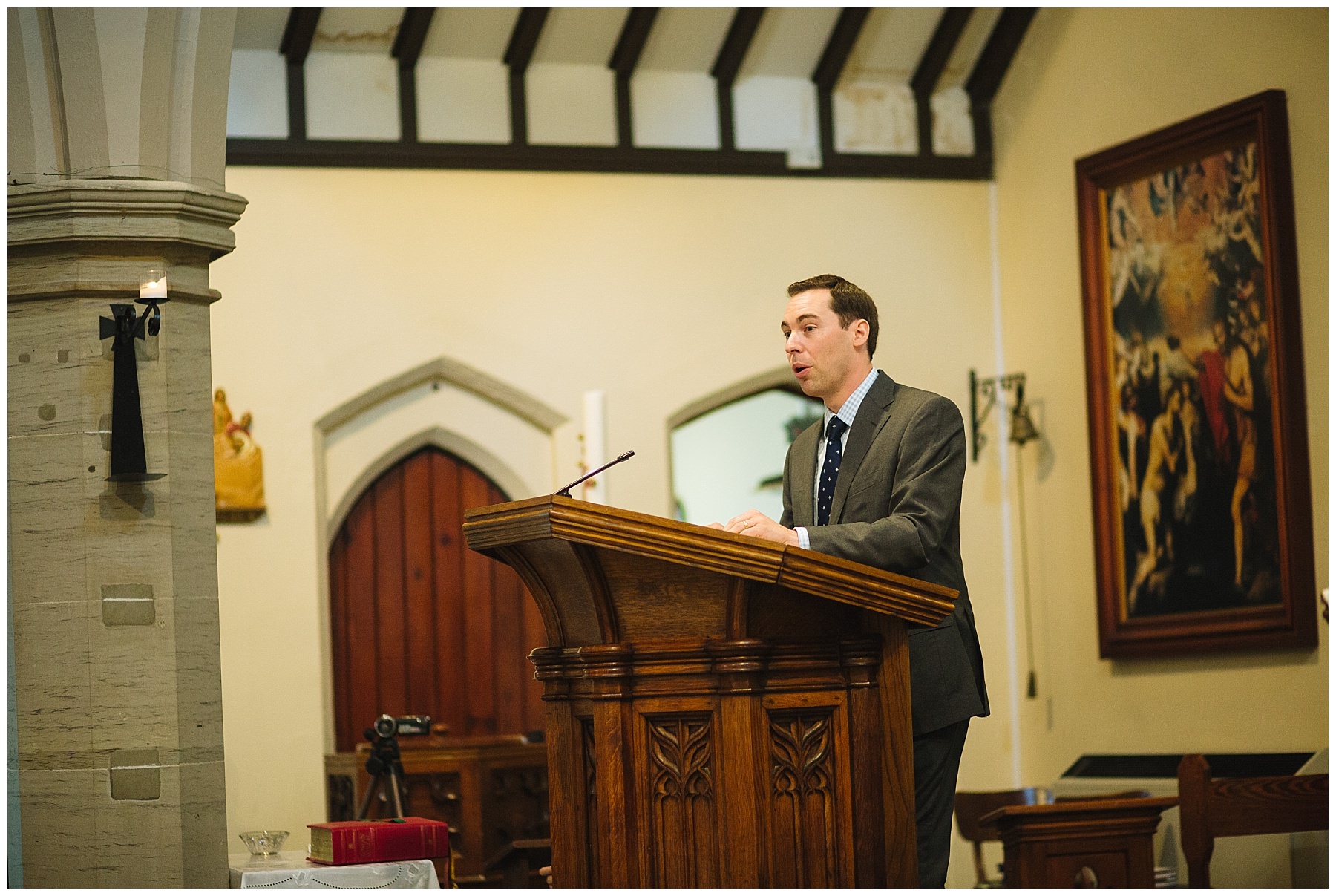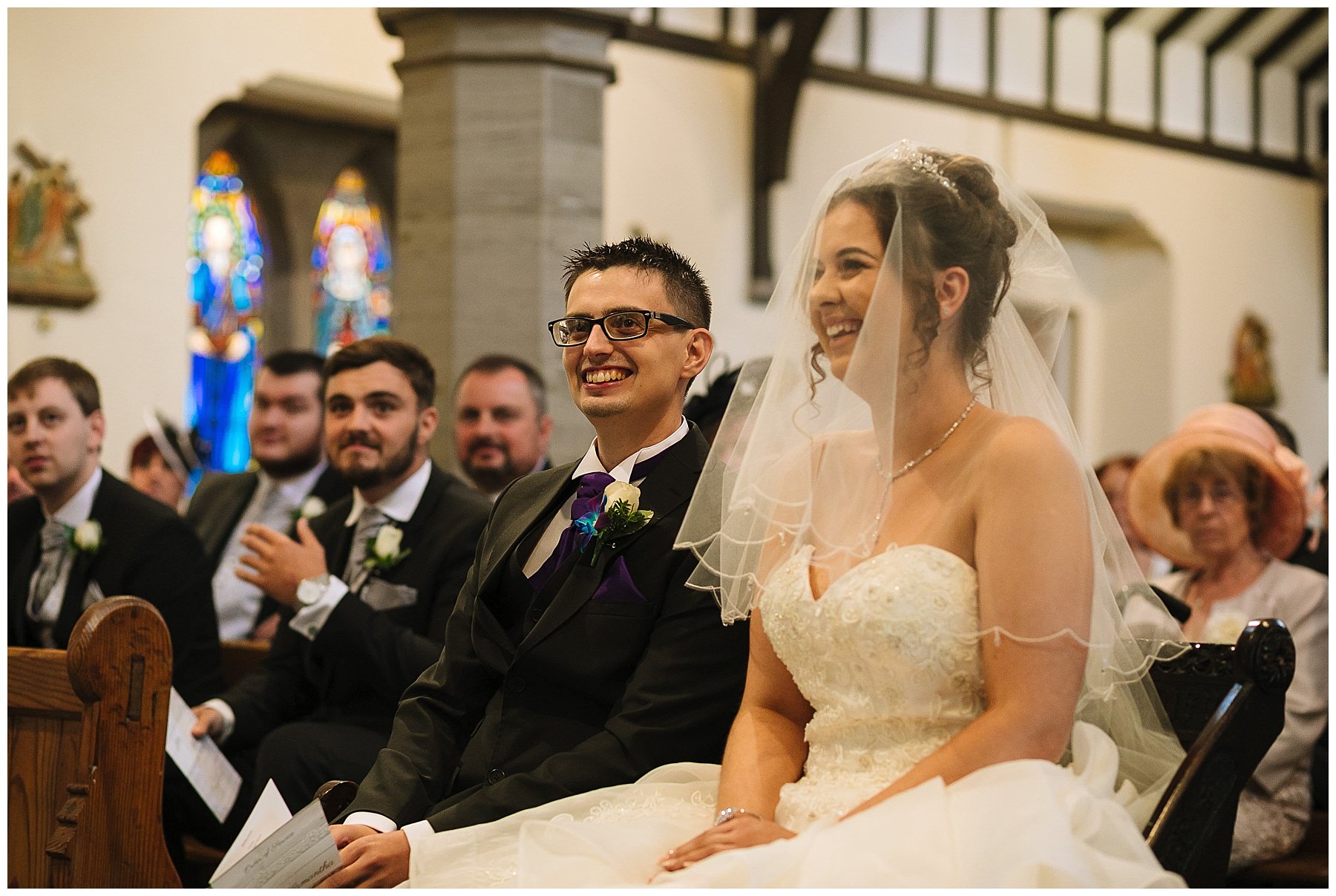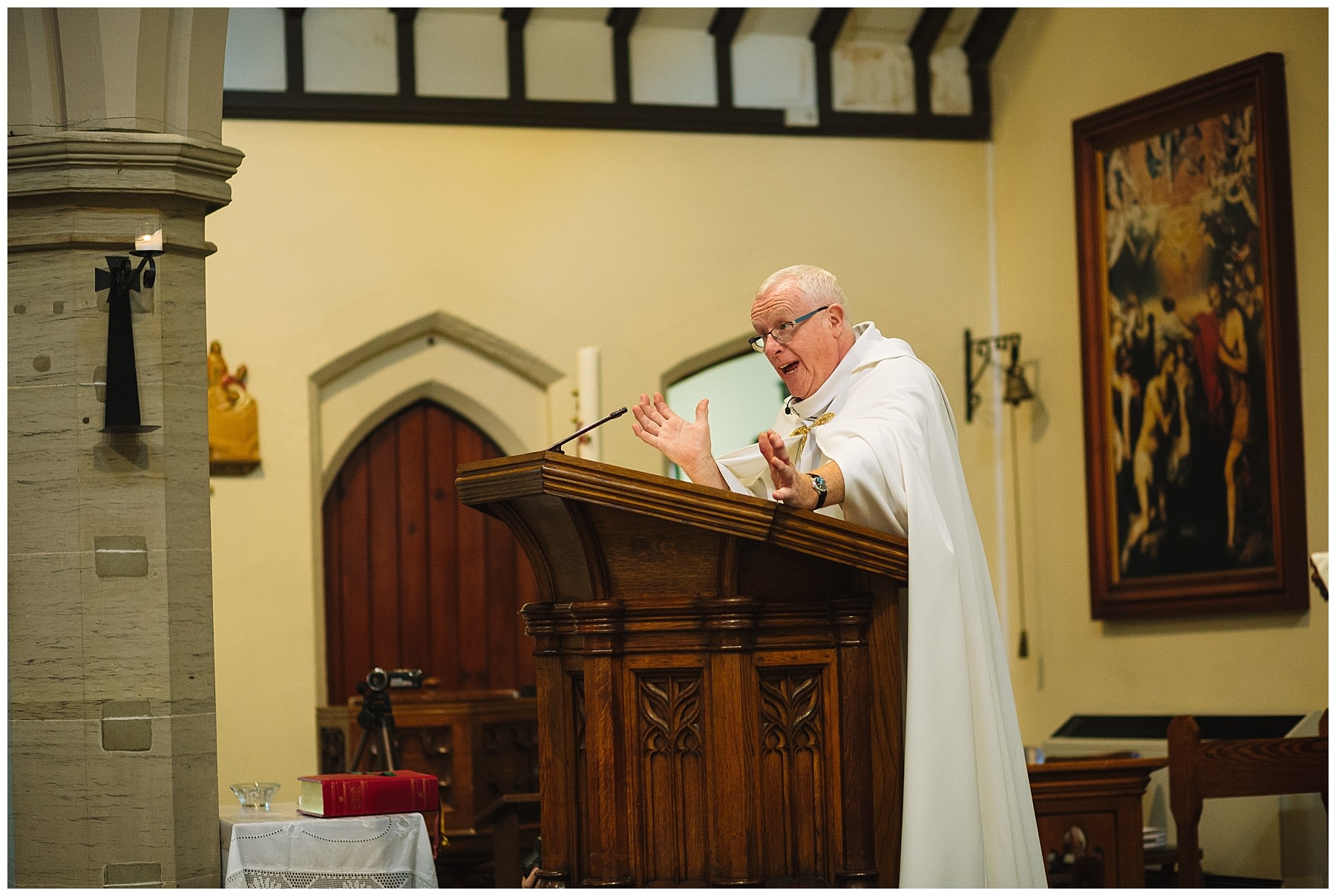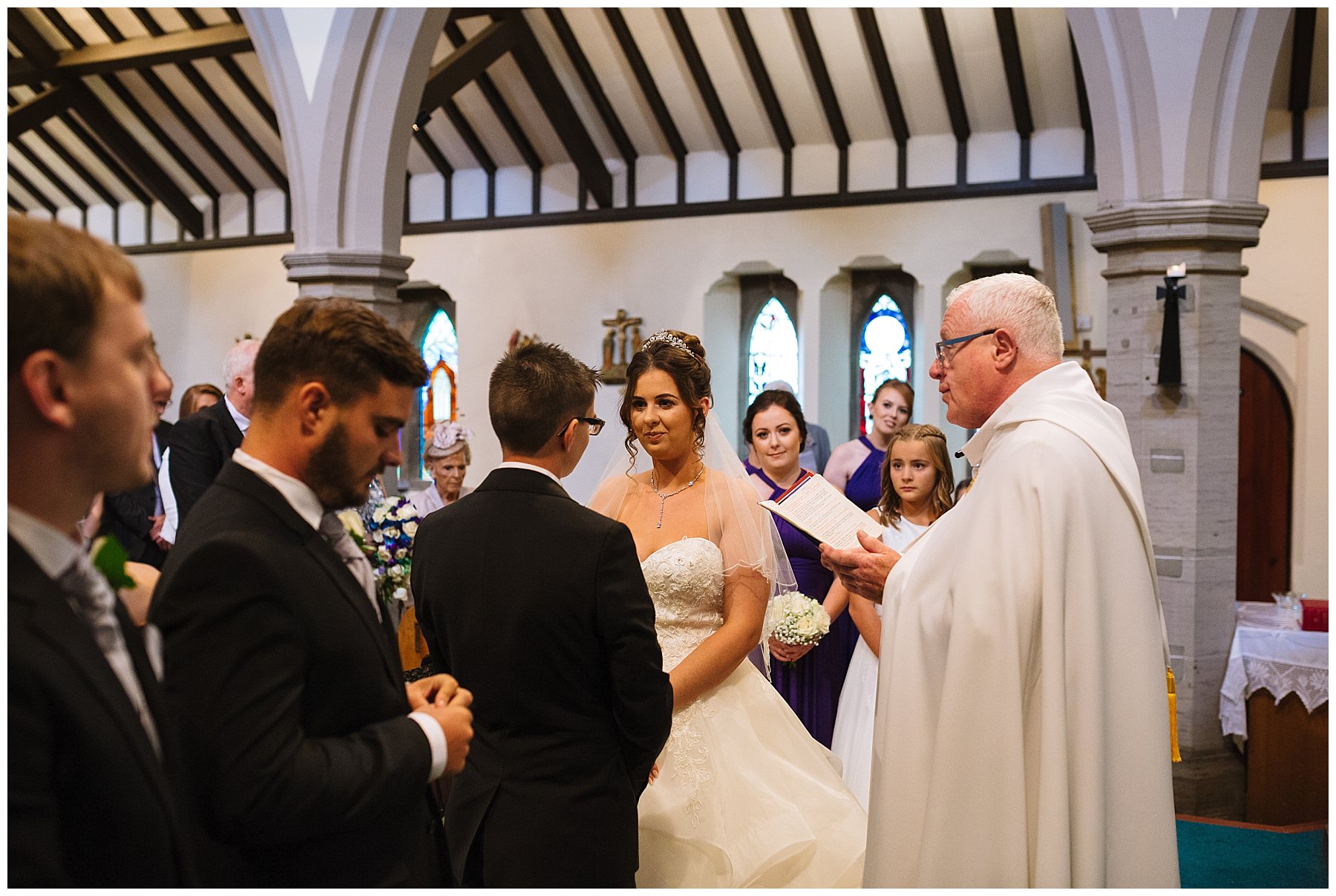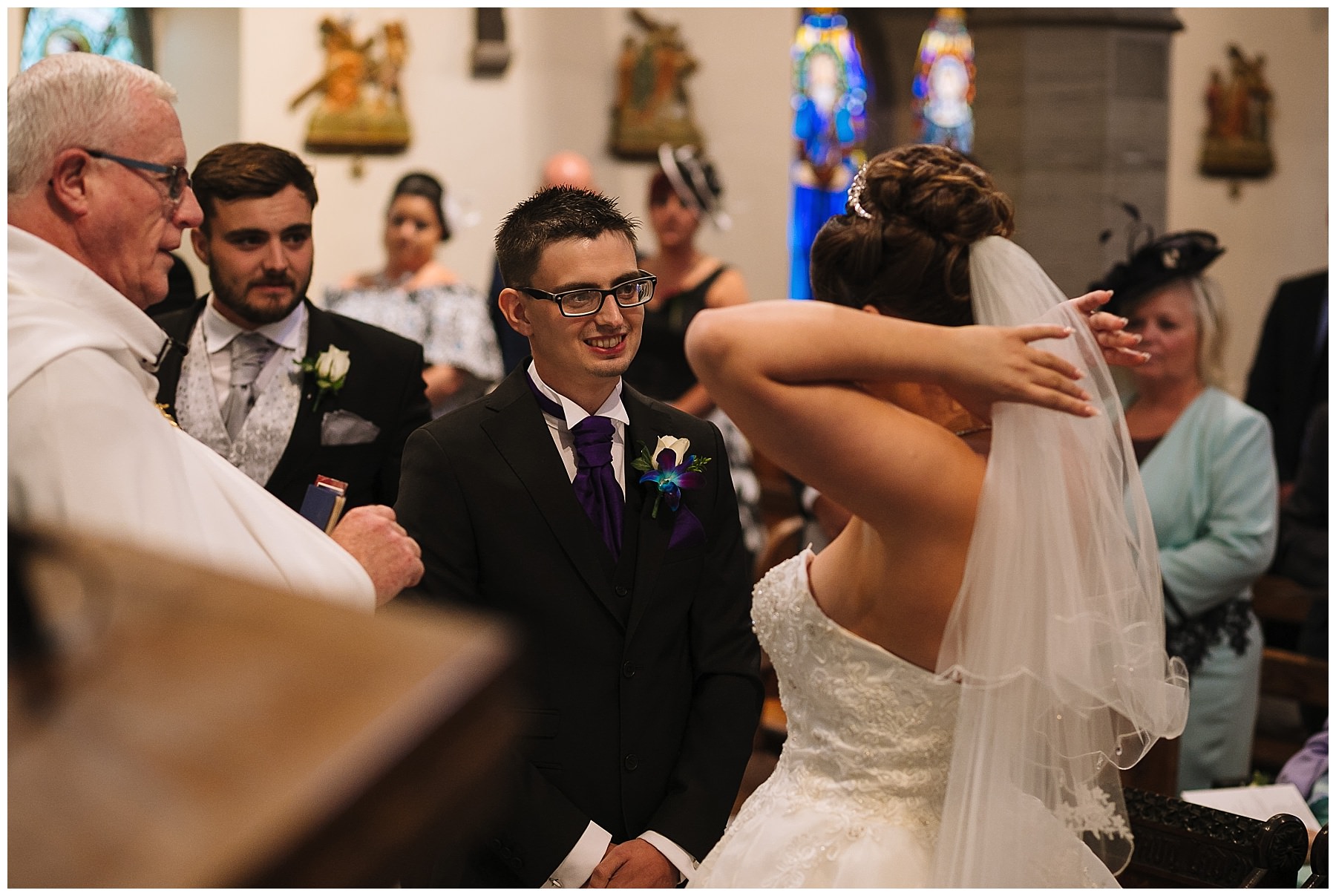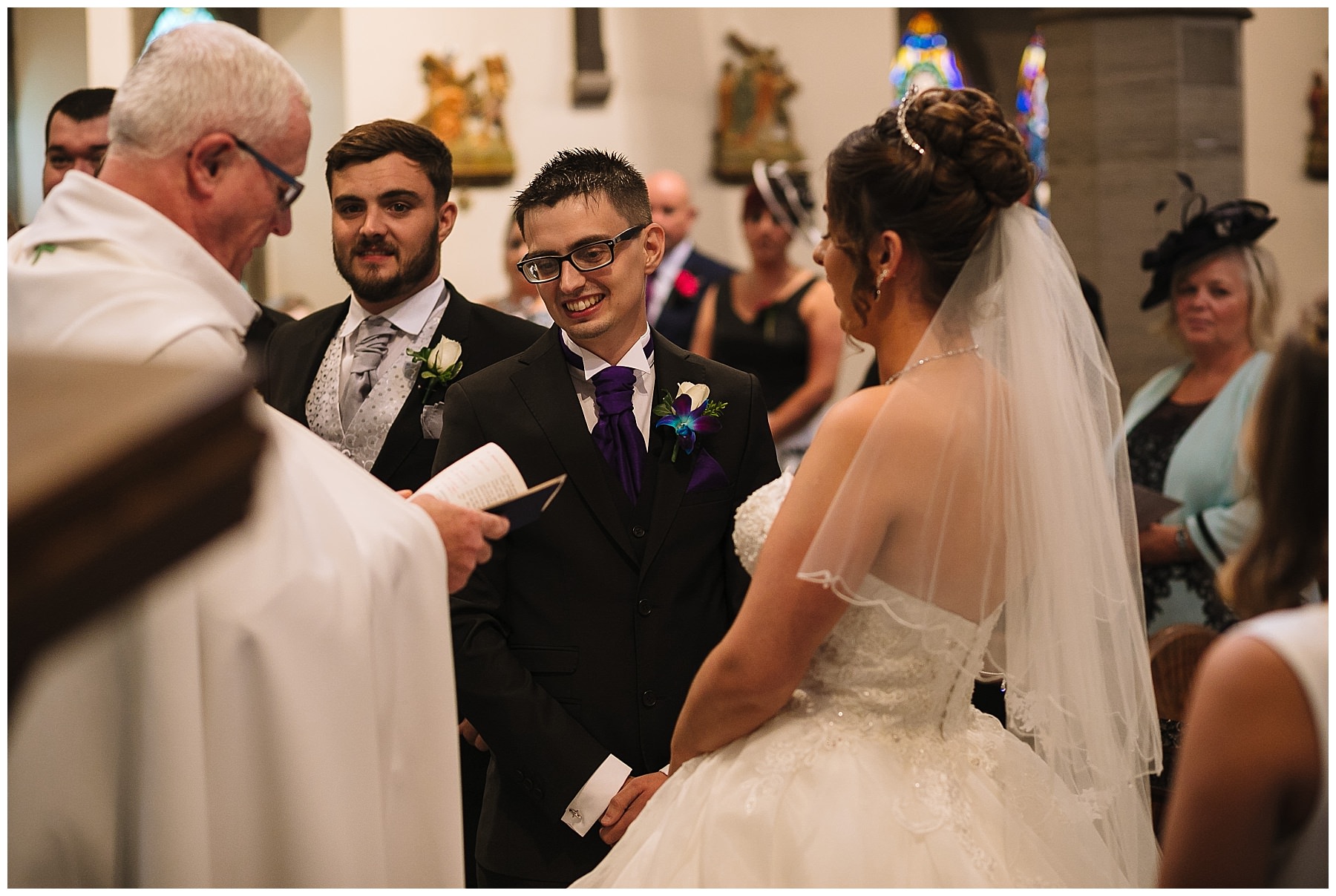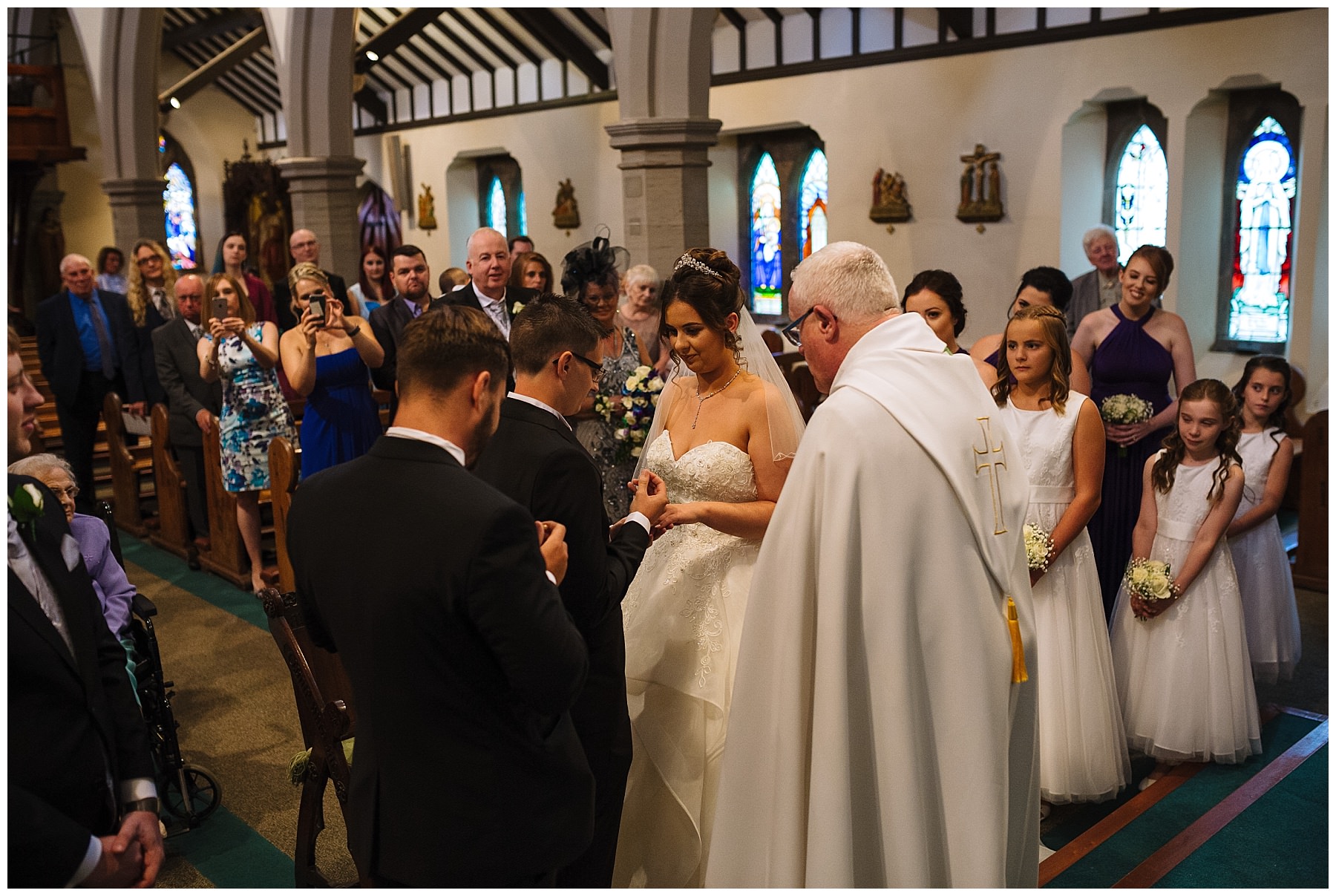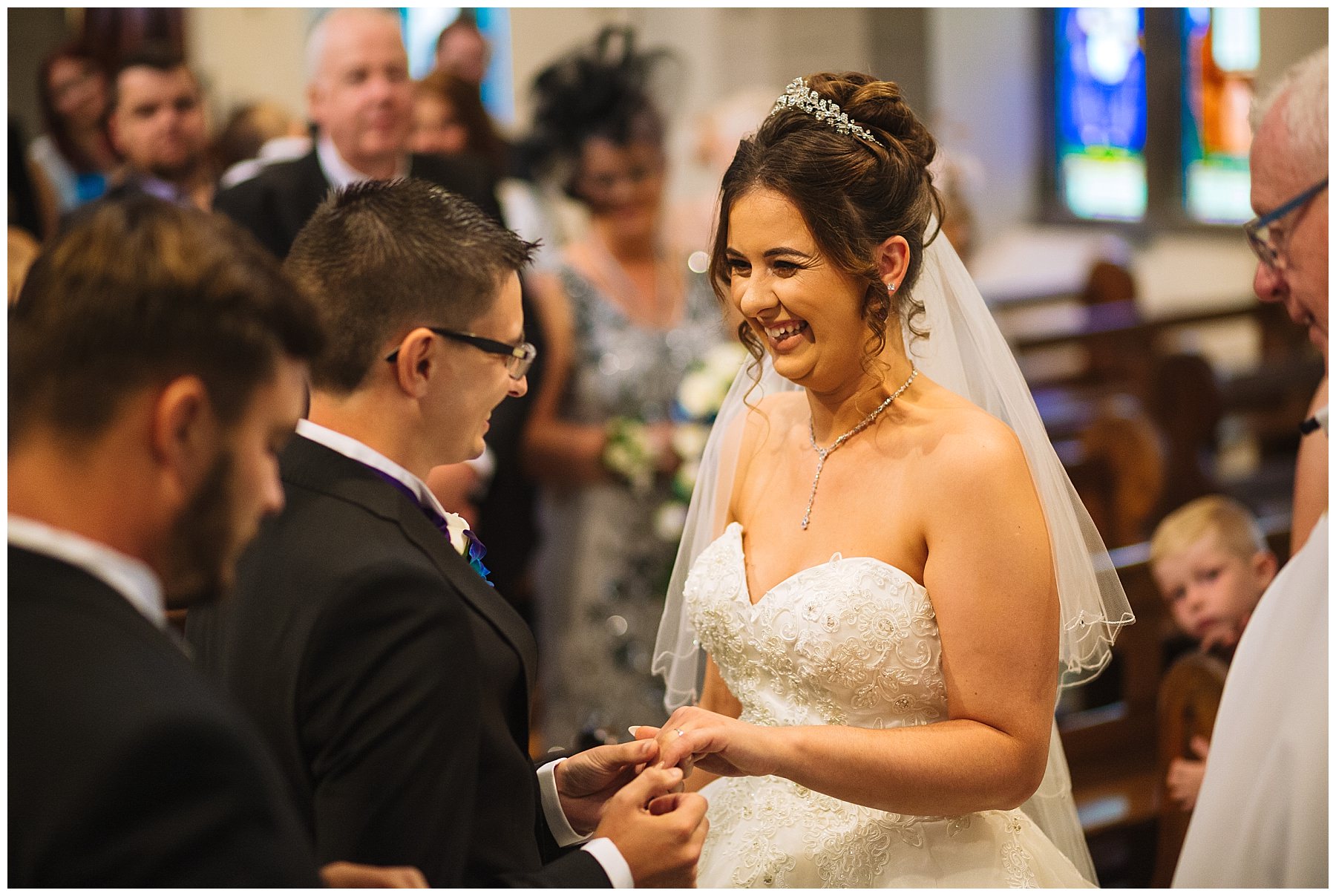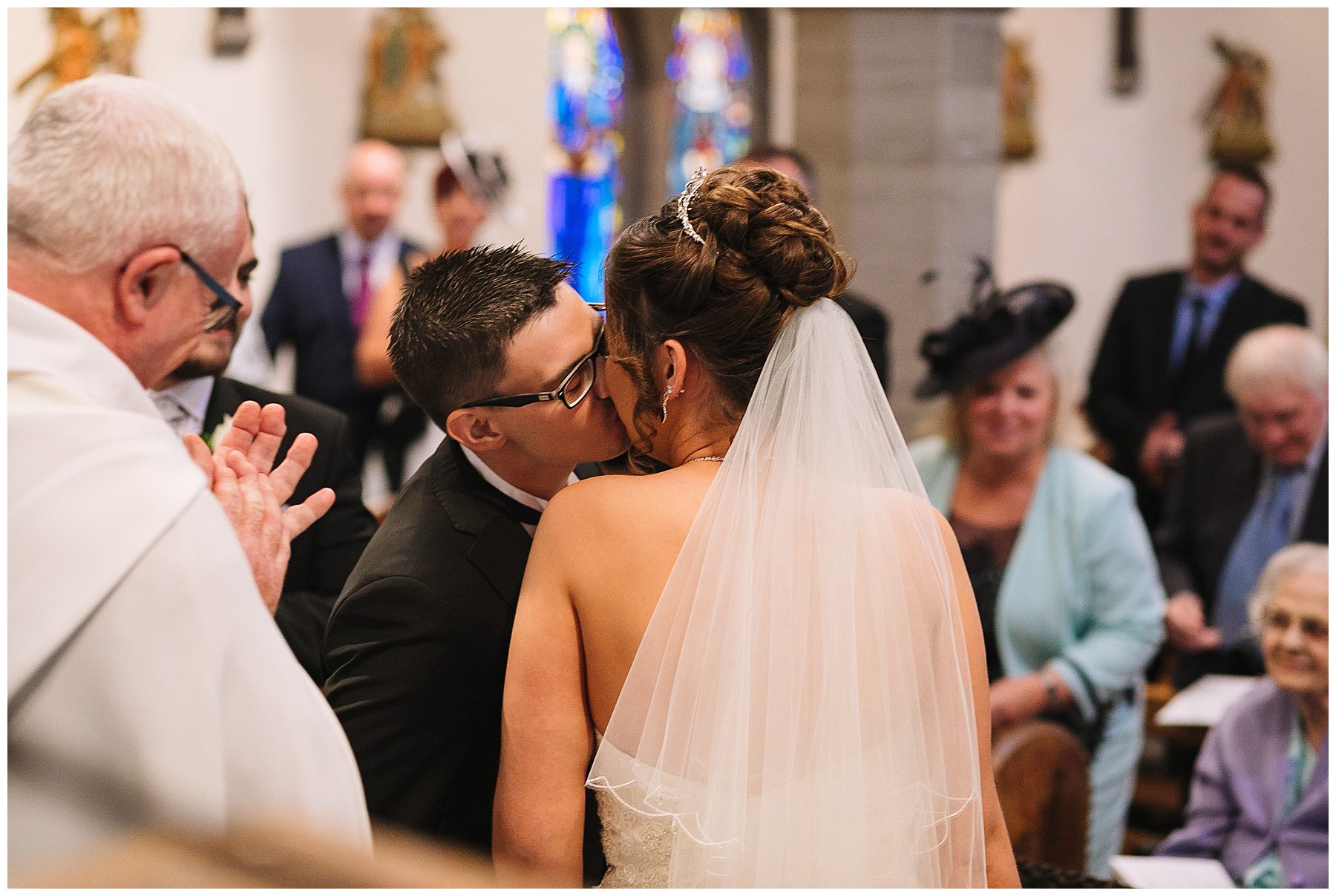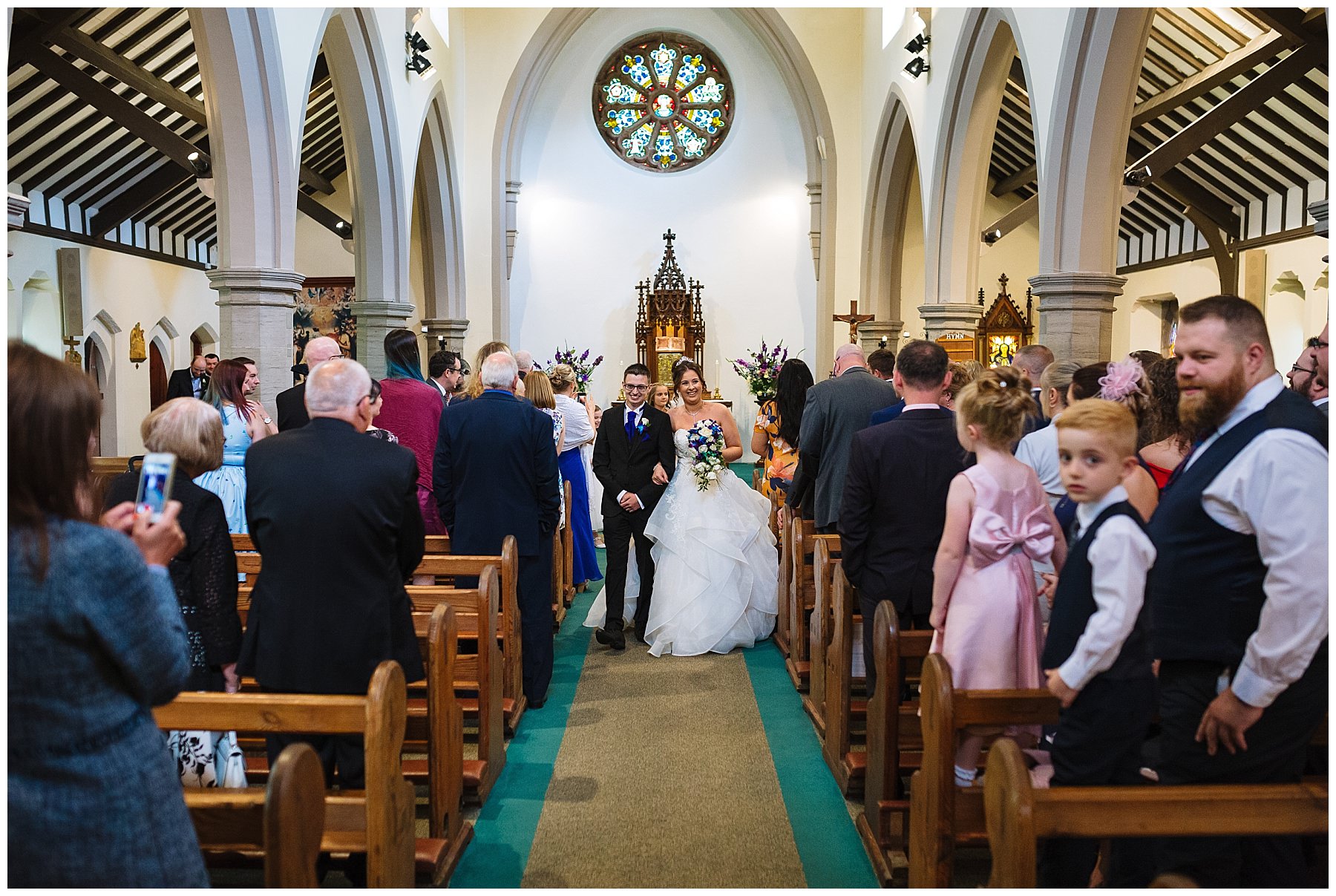 Summer wedding at Kilhey Court
After the ceremony the guests all made their way to Kilhey Court. We hung back to get a few portraits of Sammie and John around the church before they jumped into their vintage Rolls to join everyone.
Kilhey Court has beautiful grounds which we made the most of during the drinks reception. The guests were busy enjoying their canapes so Sammie, John and I made time for a few more pictures of the two of them. We made our way to a nearby field where, to really make the most of those incredible blue skies, I brought out my flash kit. I love creating unique images for my couples and using flash and artificial light really helps me to get creative.
John and Sammie, what a day, I loved being your Kilhey Court wedding photographer!