Samlesbury Hall Wedding // James and Kaylie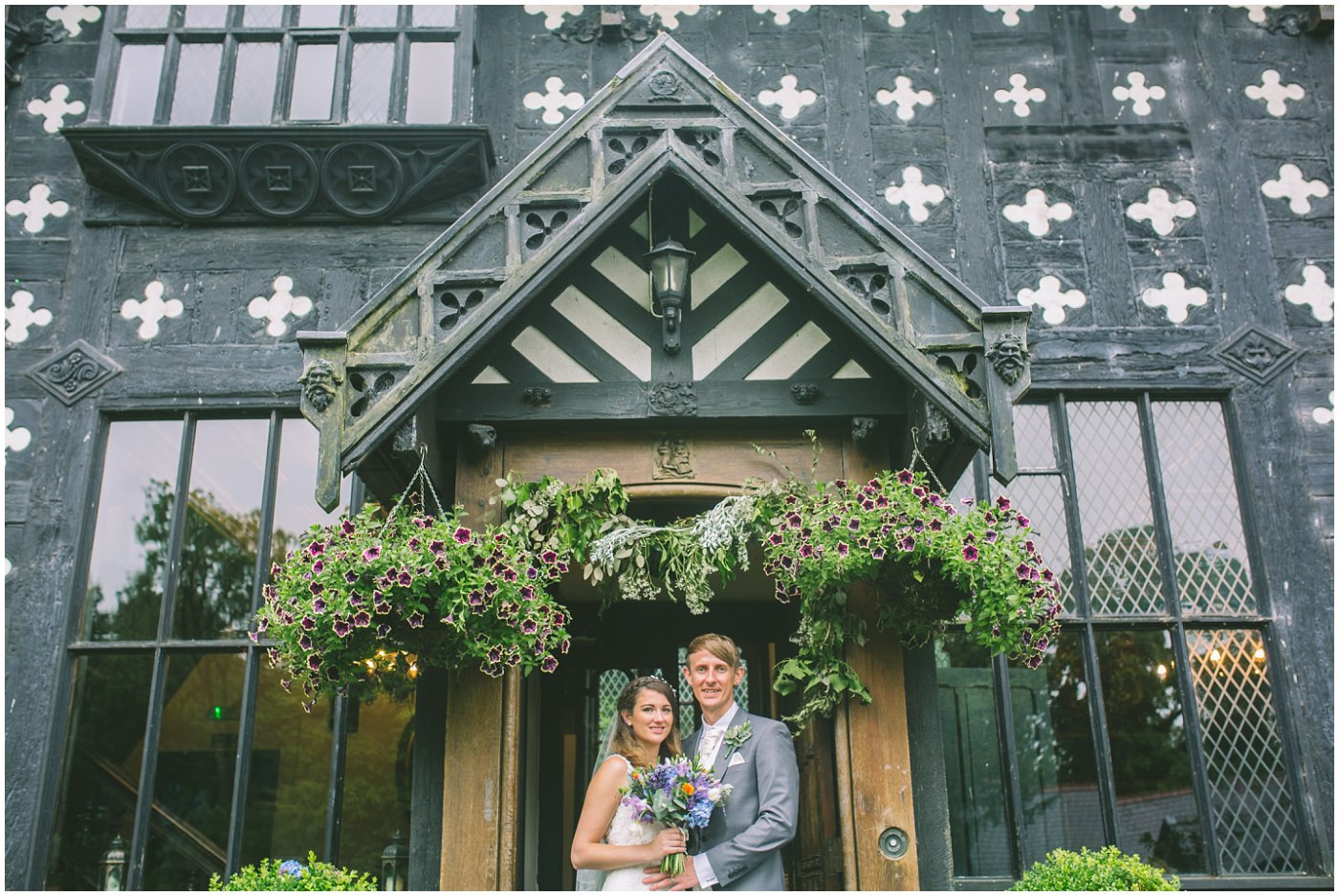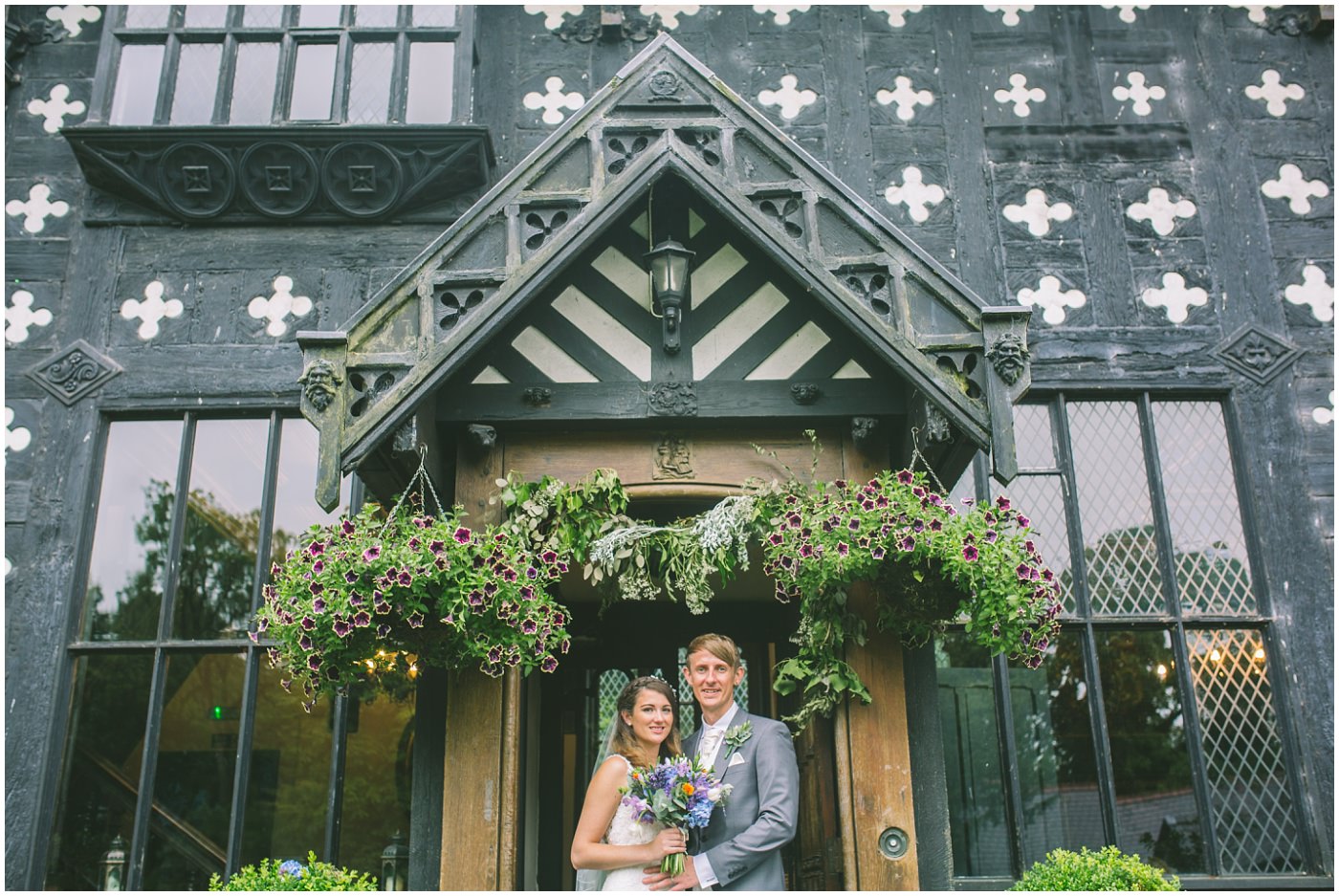 No words can describe this Samlesbury Hall Wedding better than utterly raucous. The entire day felt like I was shooting my best friend's wedding, and I mean that completely truthfully. James and Kaylie were so much fun and were totally relaxed the entire day- a total dream to work with!
Samlesbury Hall Wedding in Lancashire
The day started really early- I'm told that the bride was up and ready to go close to 6am! I thought it was really cute that the animals joined in the party while the Bride was getting ready. They got ready at the family home while the boys got ready round the corner at one of James' friends. I assure you there were a few tears from Kaylie and her Dad as they got ready to leave. It was really very sweet. A classic Bentley was the car of choice to take them to the venue, a really nice touch- it felt very traditional. Kaylie's dress was amazing too with a beautifully long train. The bridesmaids were dressed in dark blue gowns, which complimented the purple colour theme perfectly and the flowers by Flowers in Thyme.
I thought the venue was incredible. Samlesbury Hall is a historic house, now hotel, in Lancashire not far from Preston. It is teeming with history- originally built in 1325 and grade II listed. It is typically Tudor with characteristic a black and white patterned exterior. I must say, the colourful wedding party looked fantastic against this back drop. Oh, and apparently it is haunted which is always fun, until you have to wander around alone looking for places for cool portraits. The weather started off great, but as the day went on it just got worse and worse and eventually started raining pretty badly but this didn't phase Kaylie and James who were more than happy to head outside for some portraits.
Confetti And Giggles
The wedding party was pretty small with about 75 guests. I love shooting big weddings of course, but smaller ones give me an opportunity to get to know characters and take some wonderful pictures which reflect personalities. The ceremony was beautiful and was full of laughs and smiles and Kaylie and James were like uncontrollable school children with the giggles. The speeches later in the afternoon were fantastic too, and there were lots of tears from the Bride again but in the best way.
A wedding with confetti is a photographer's dream- and I had such fun taking snaps of the newly married couple walking through a sea of purple confetti. These are some of my favourite pictures from the day, but I think the best ones have to be the ones of the couple next the red gypsy caravan outside. There is just something about the plain red background which really just let's them and their happiness shine through. The entire day was colourful, laid back and fun from start to finish, and I can't help but think that this is indicative of the couple themselves.
To Kaylie and James, thank you for having me and I wish you all the best in your colourful future which I hope is full of happy-tears just like your special day.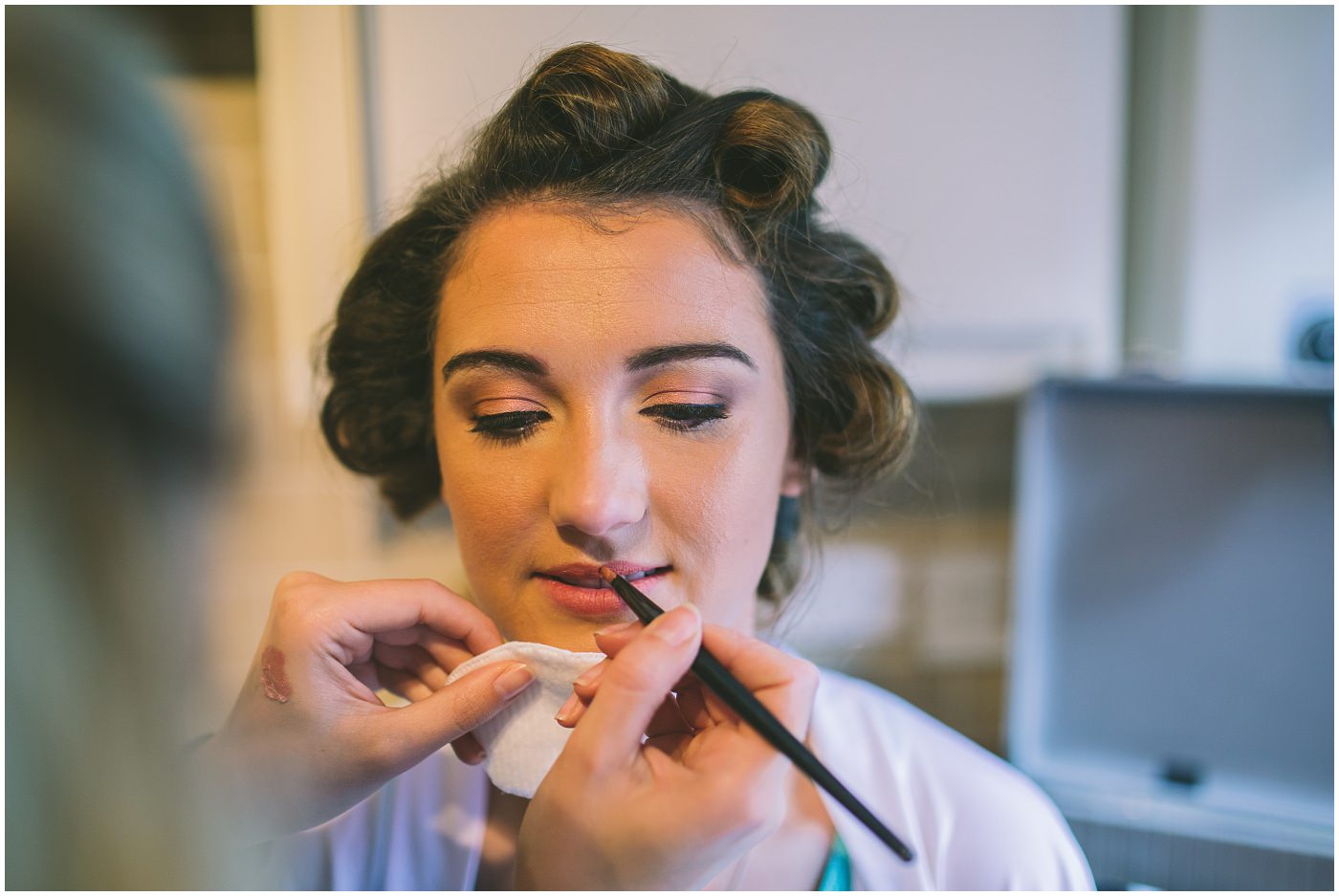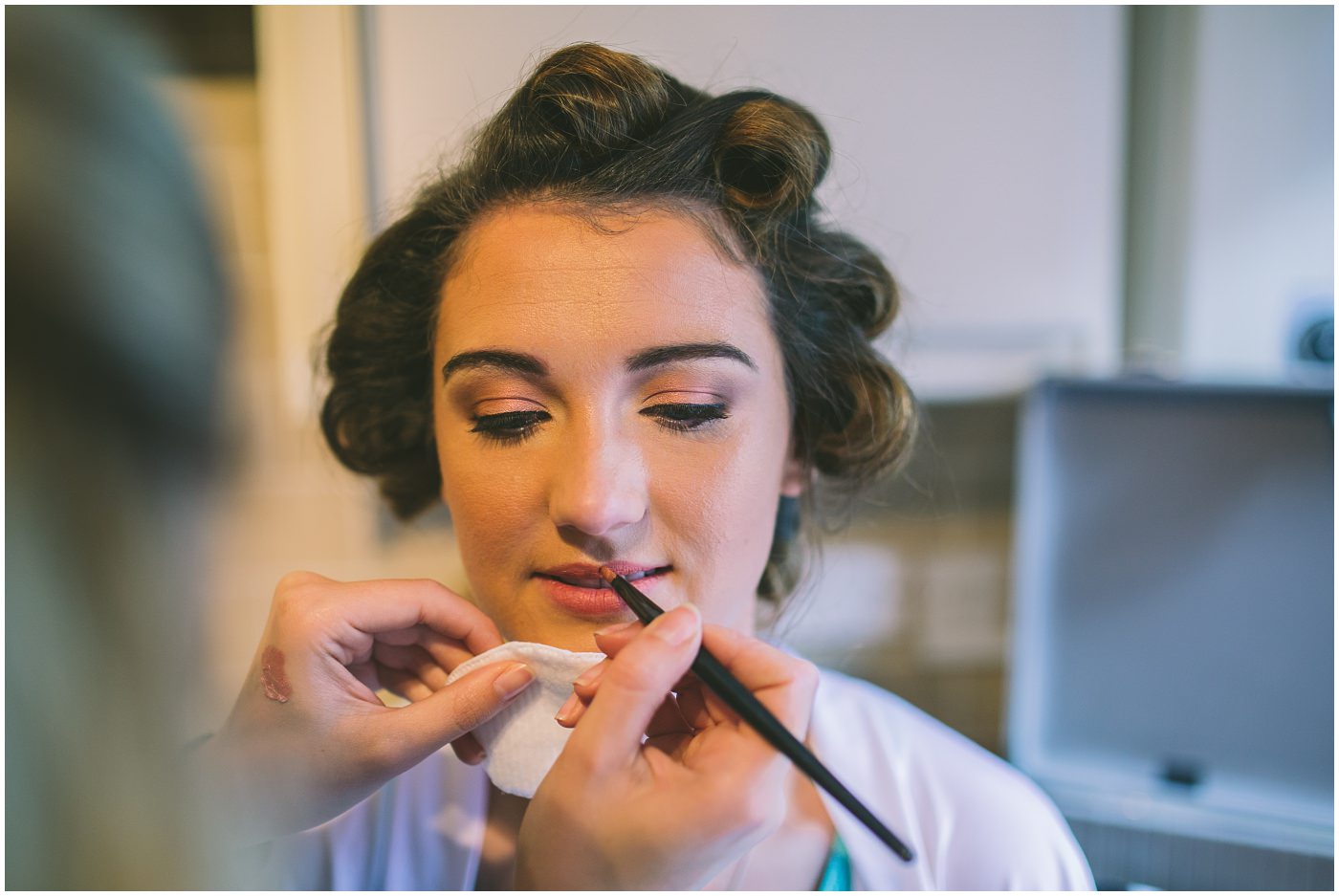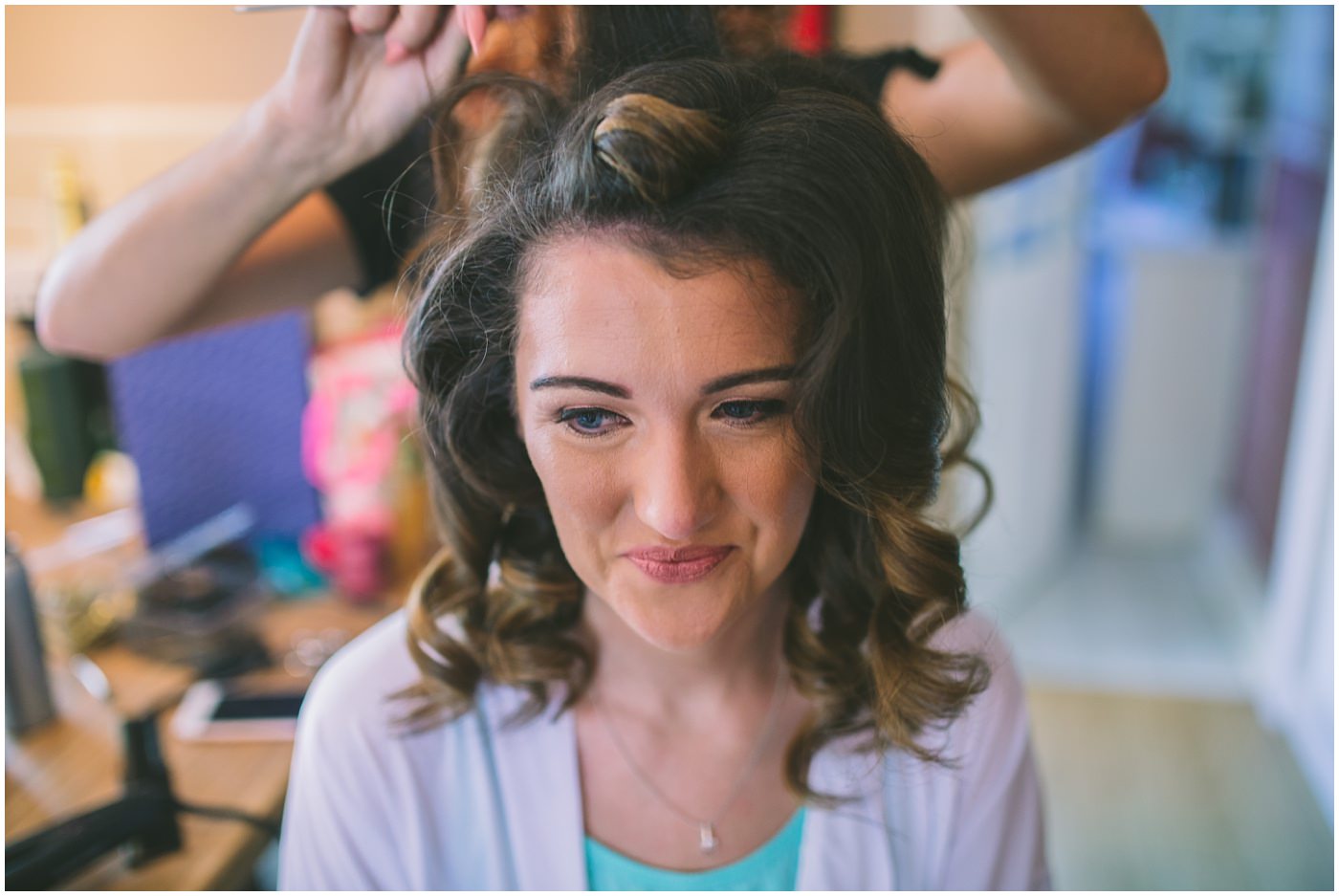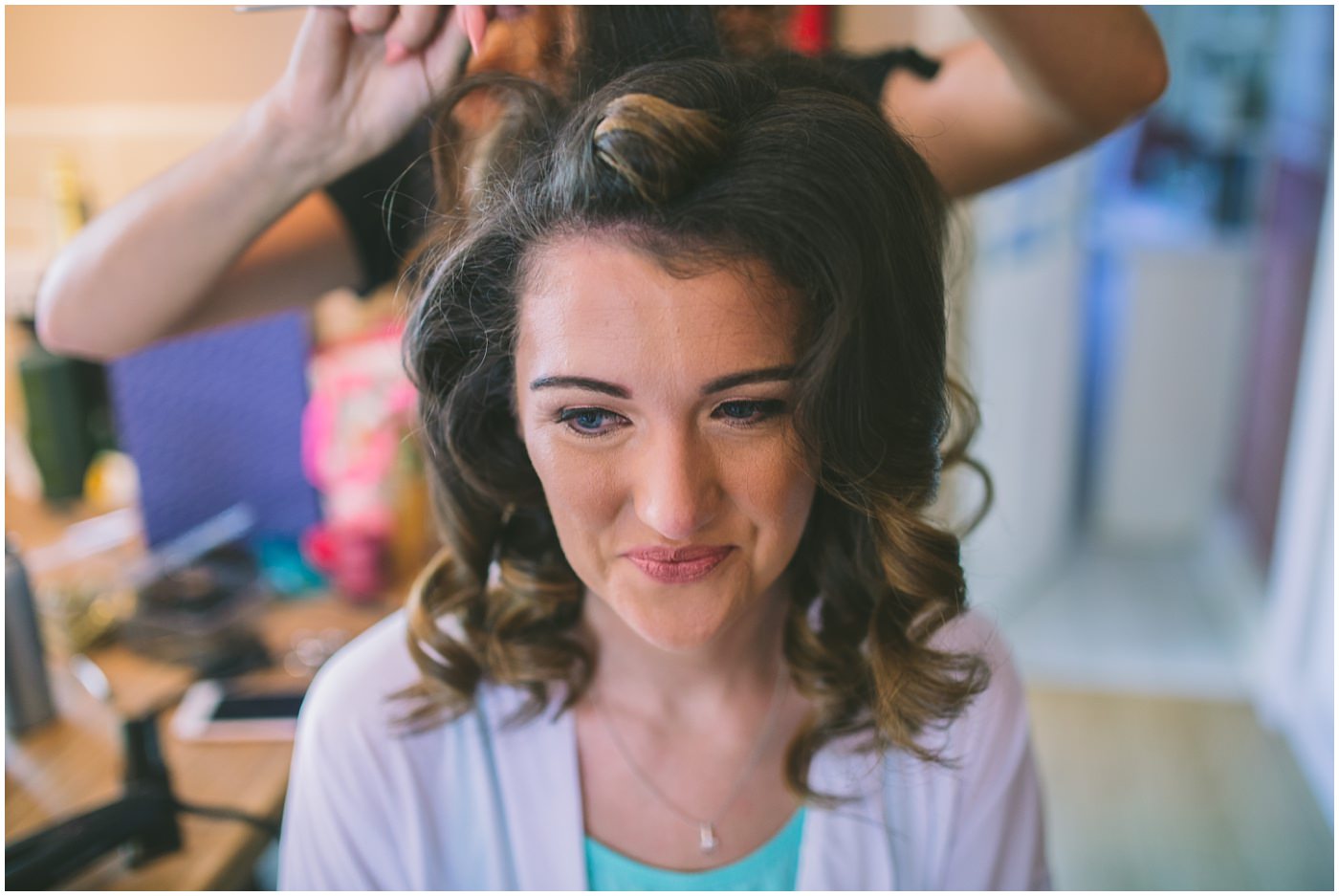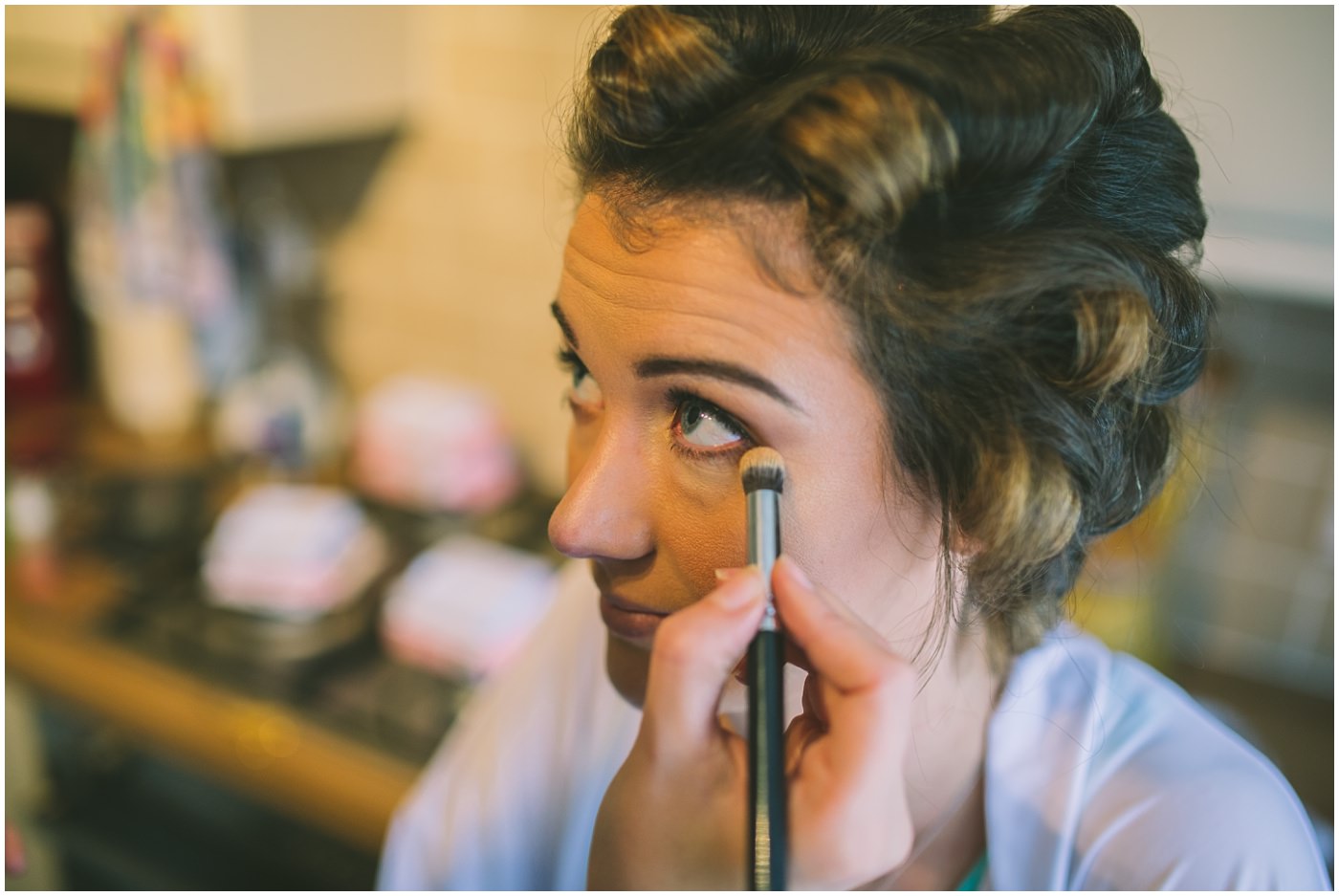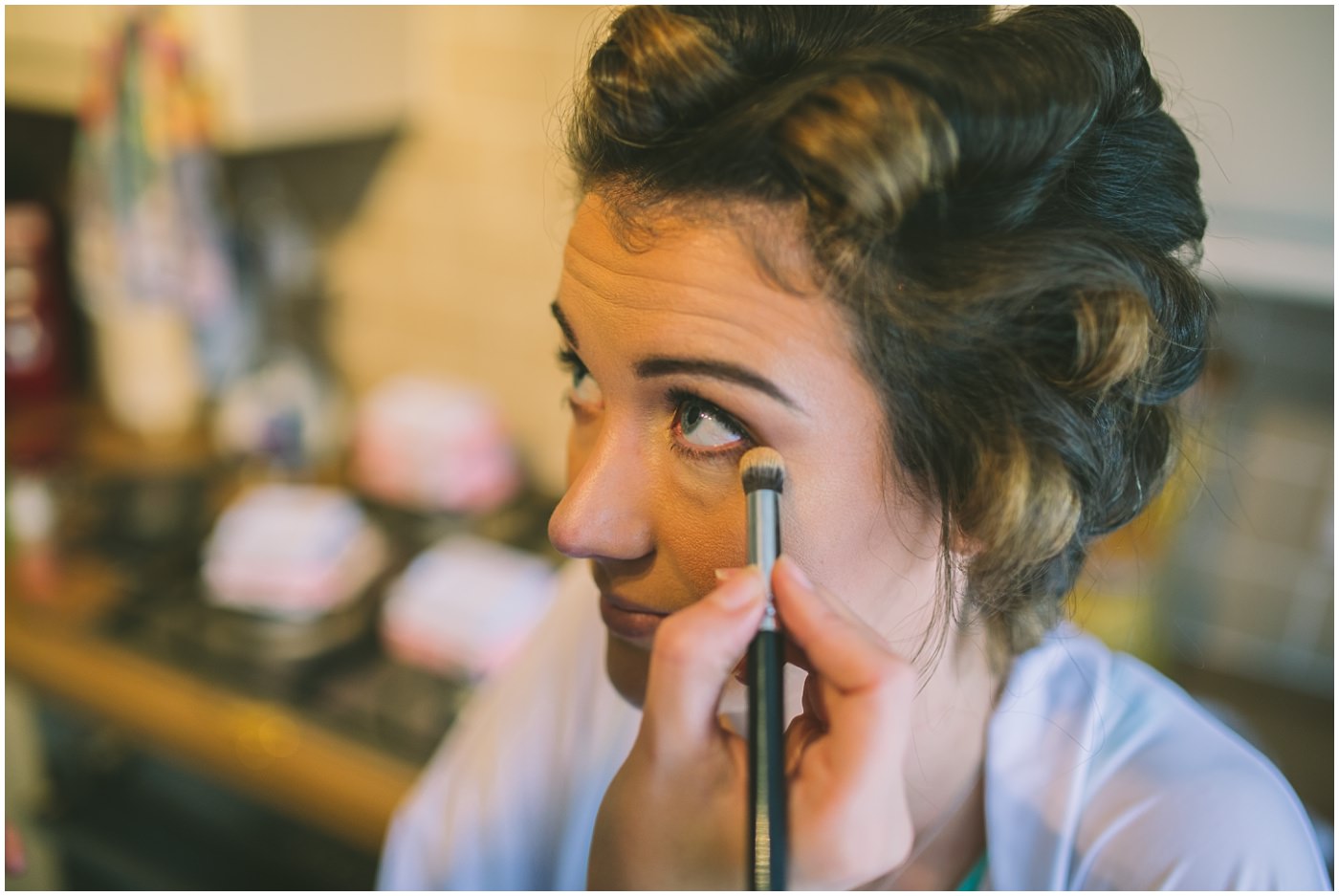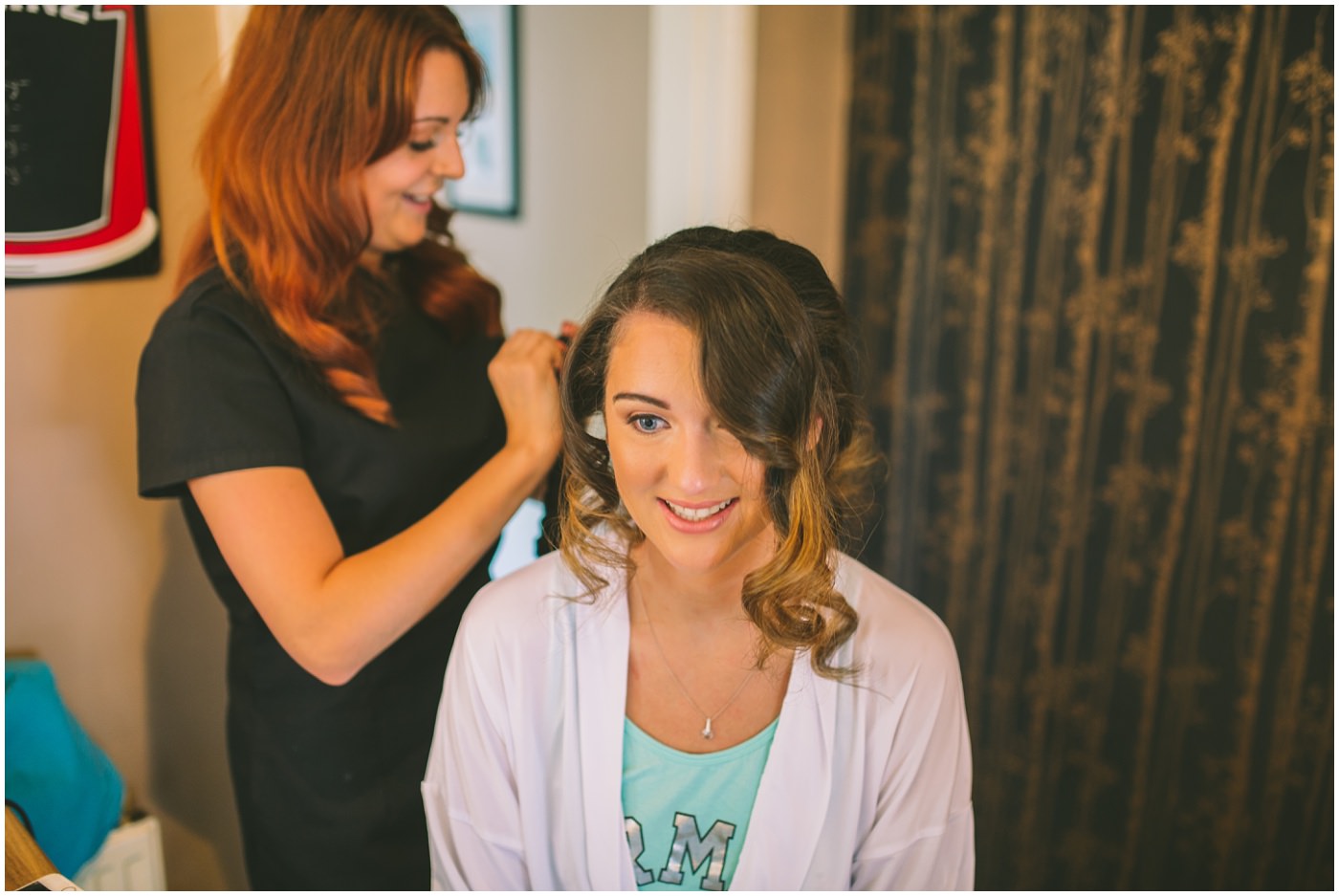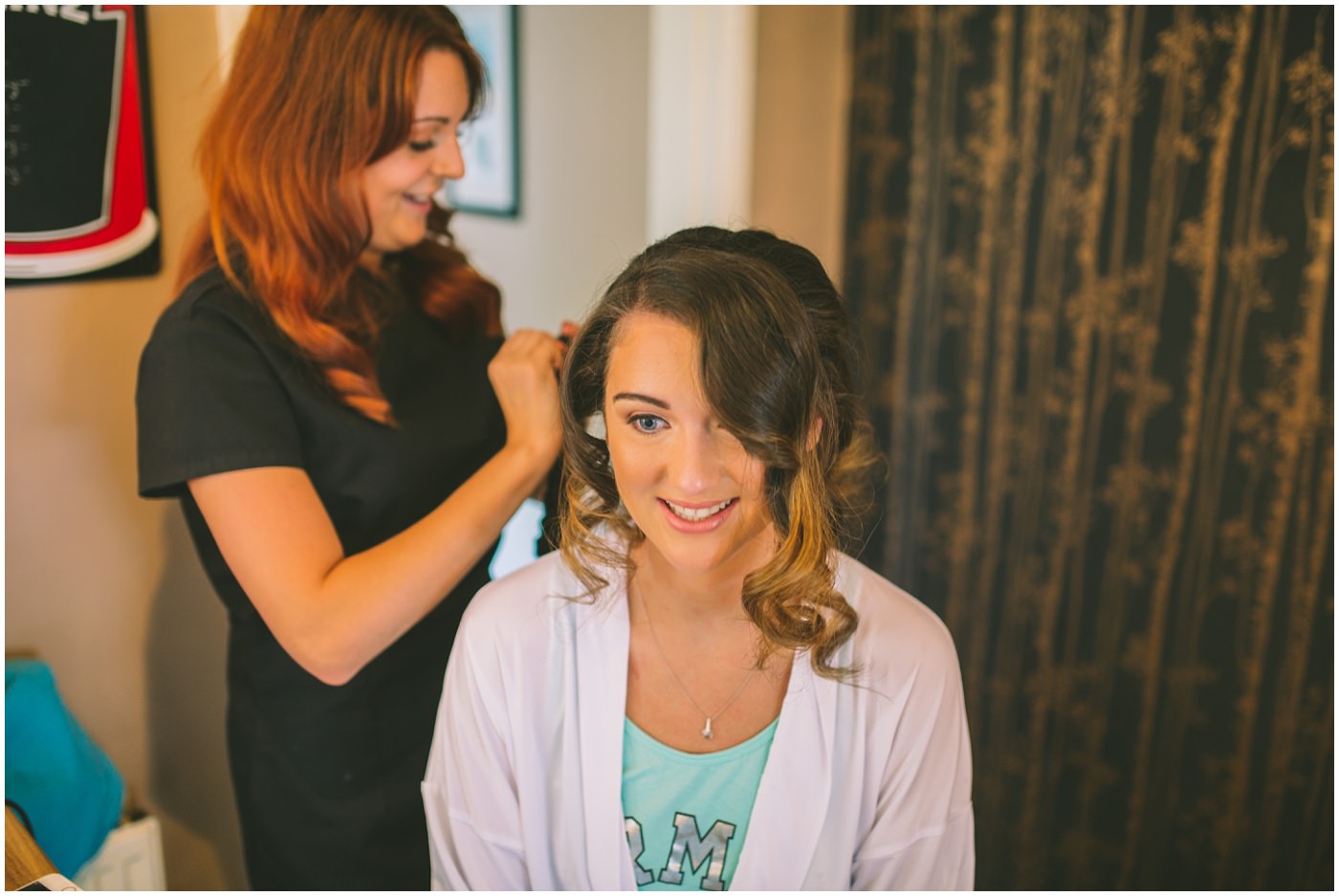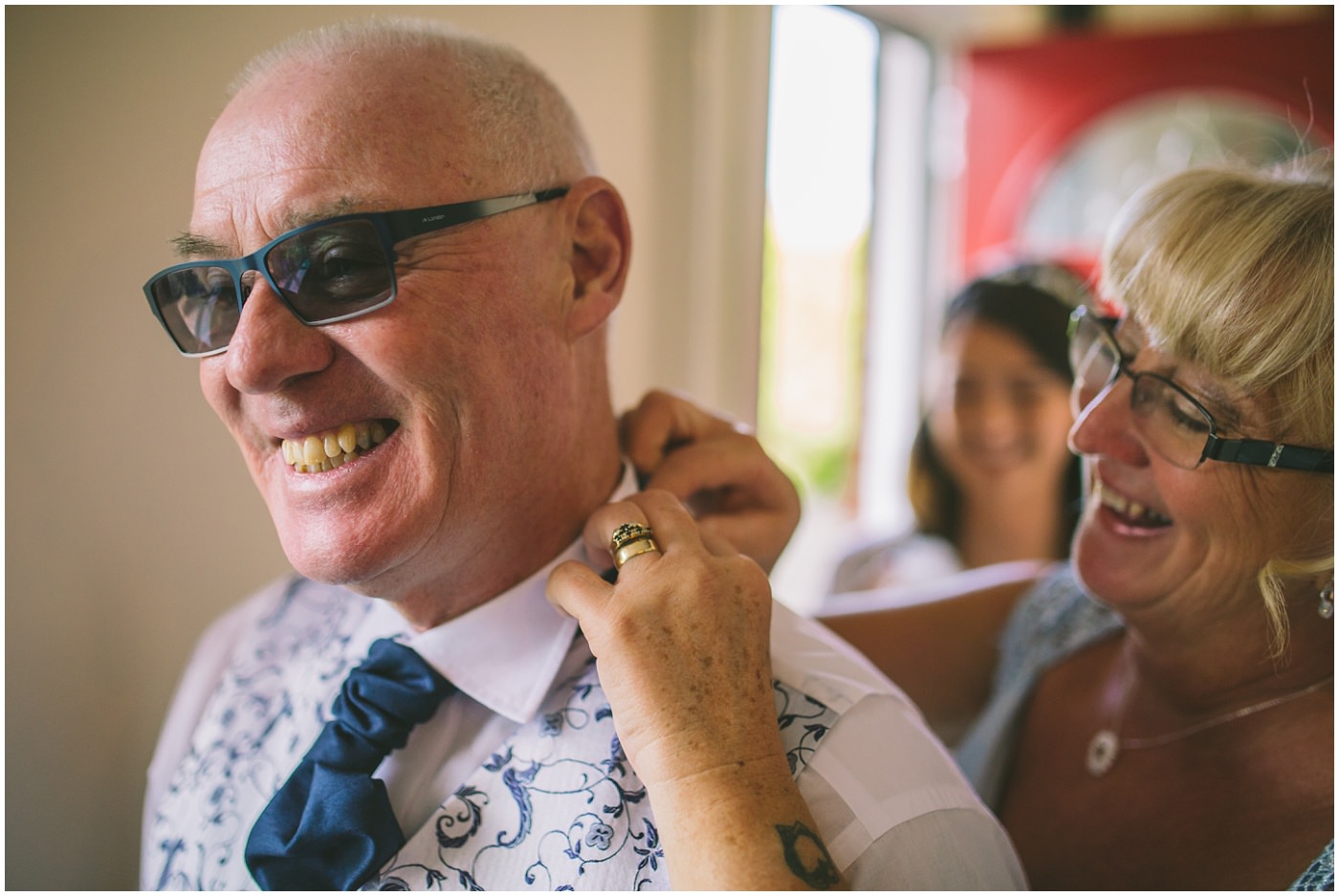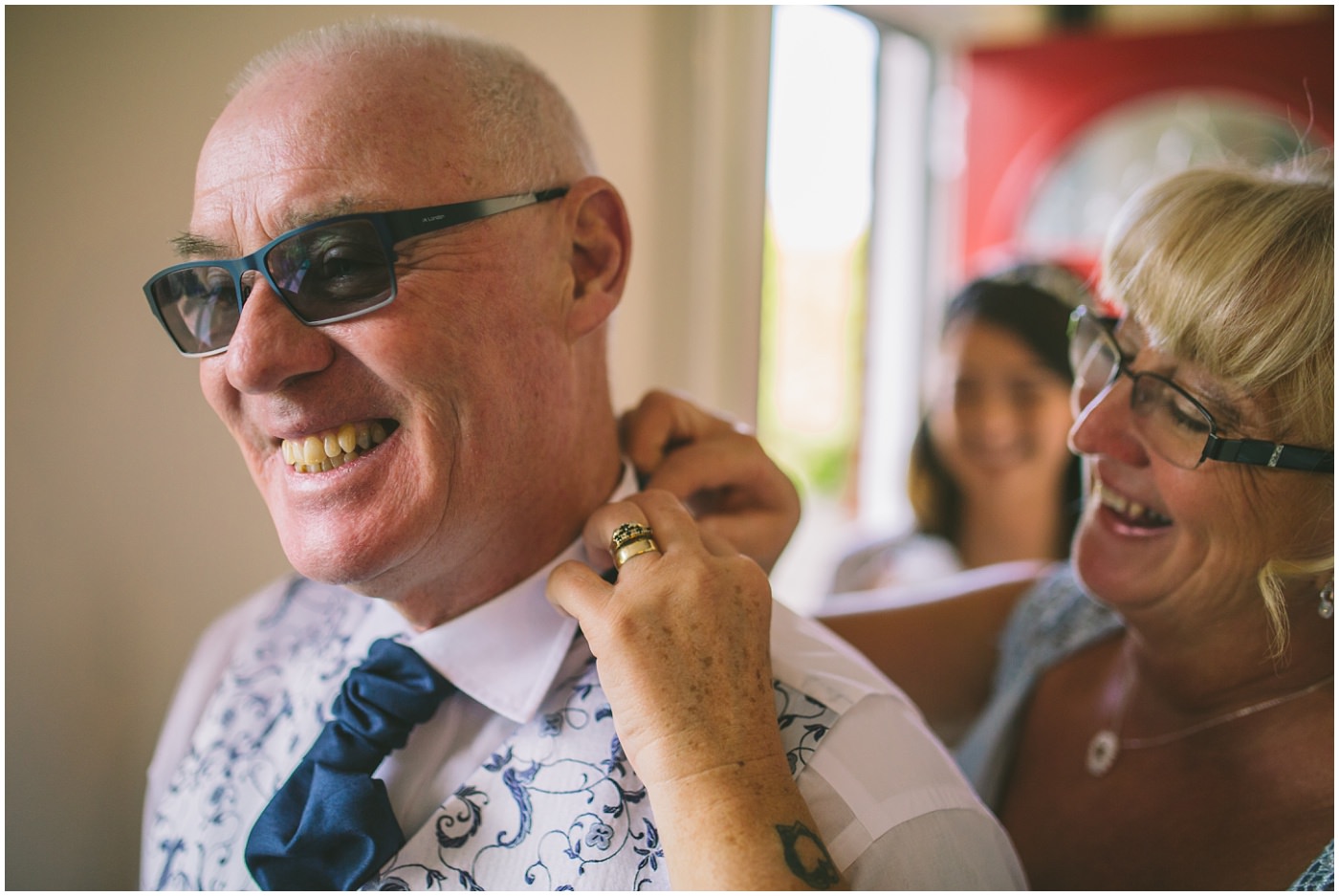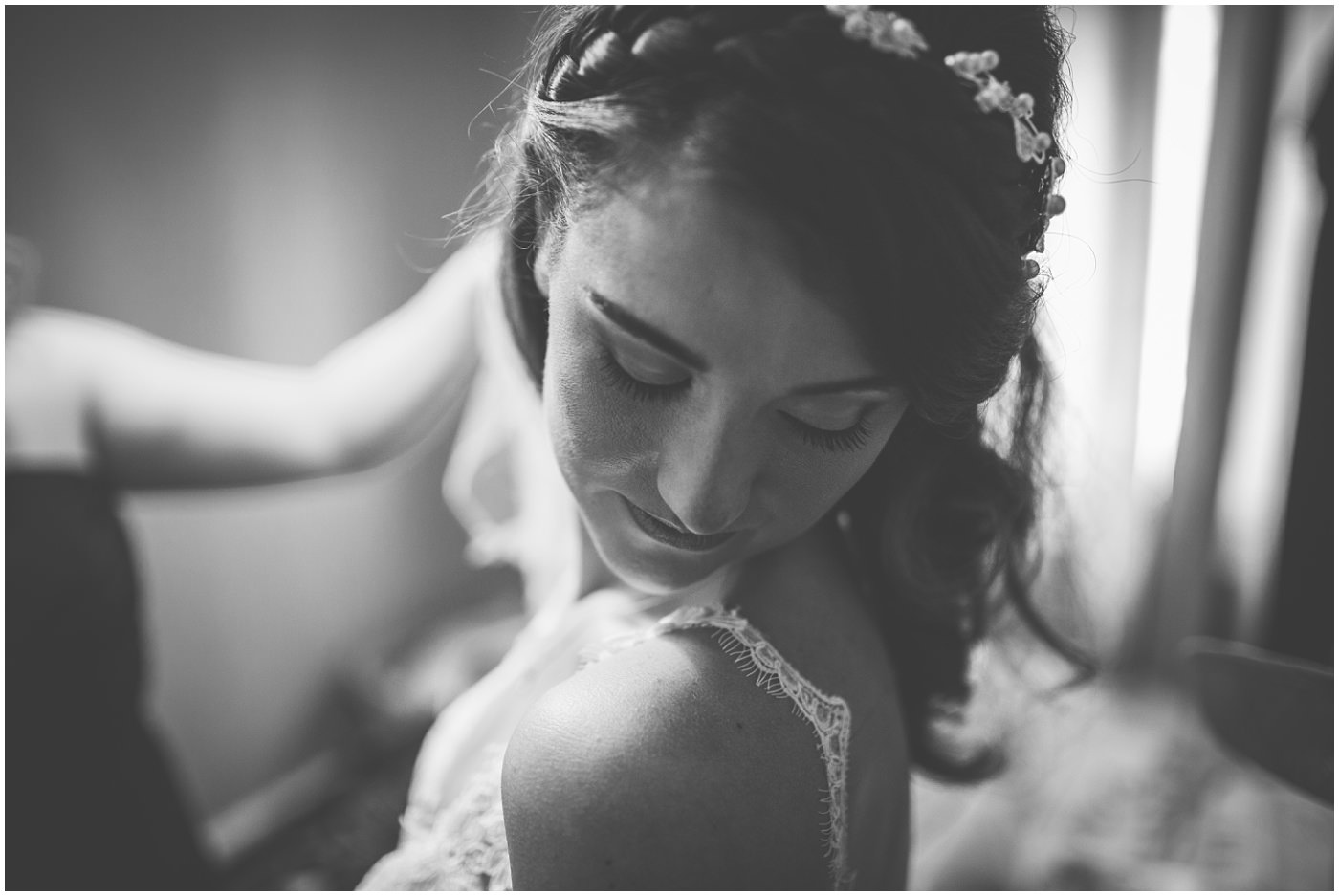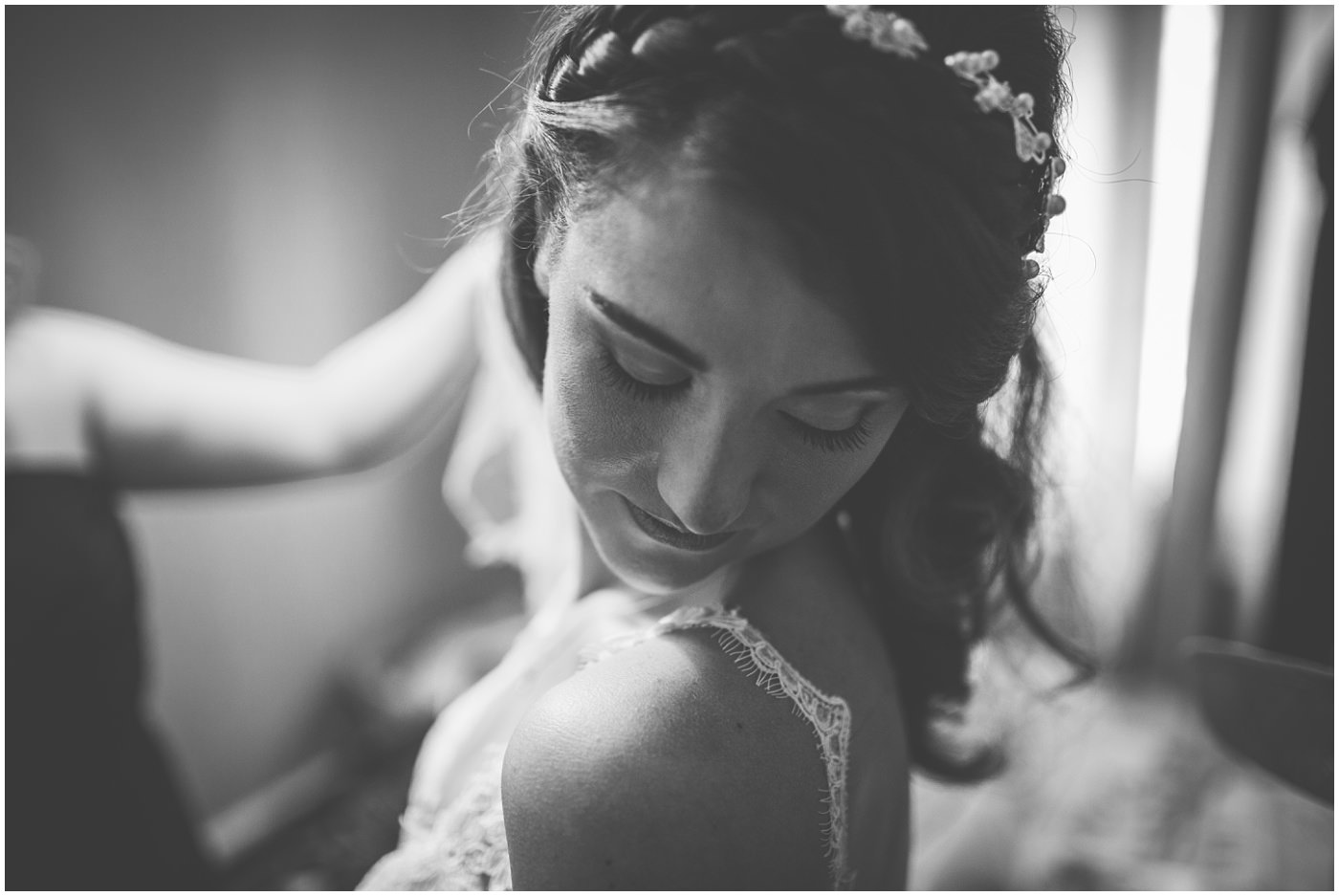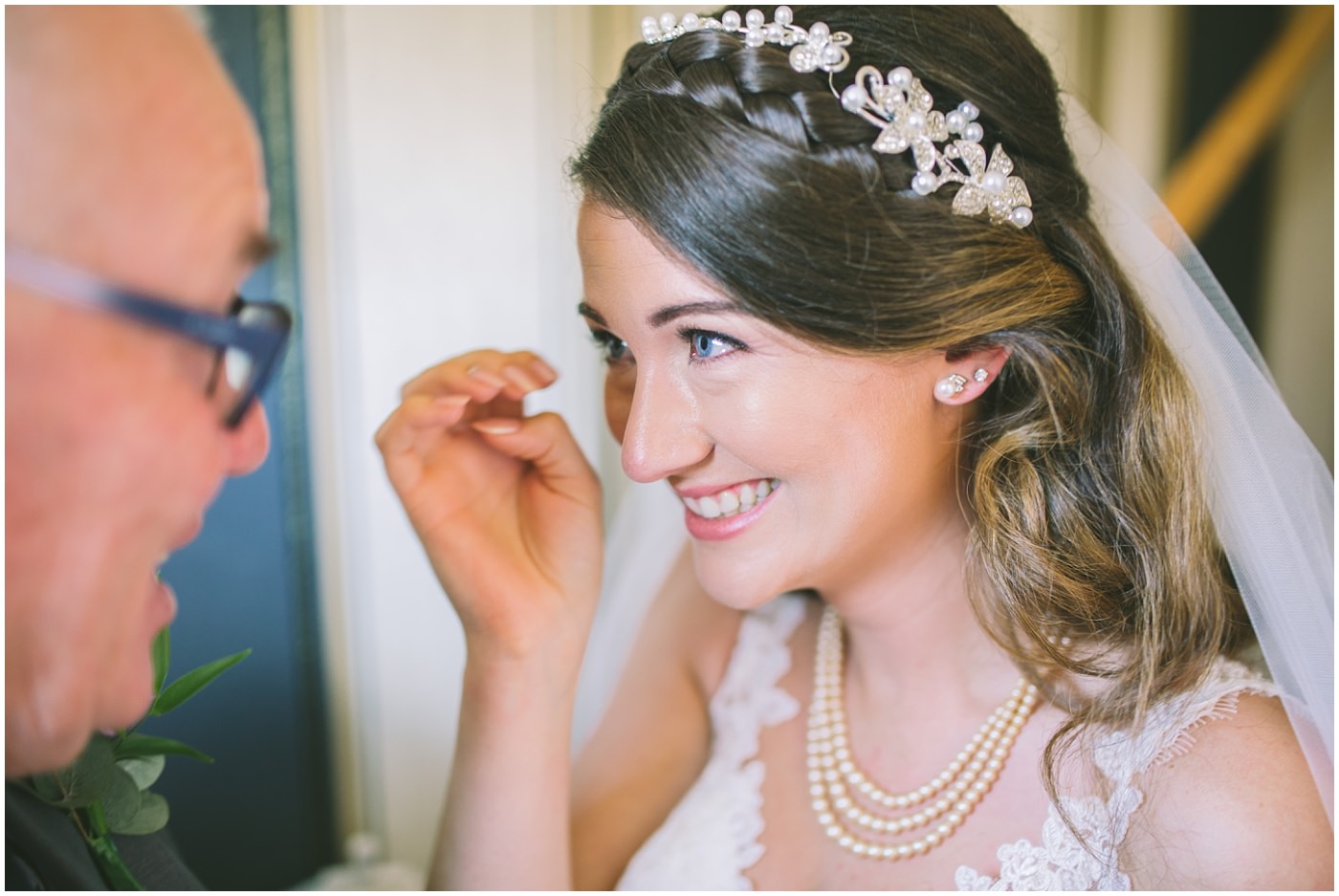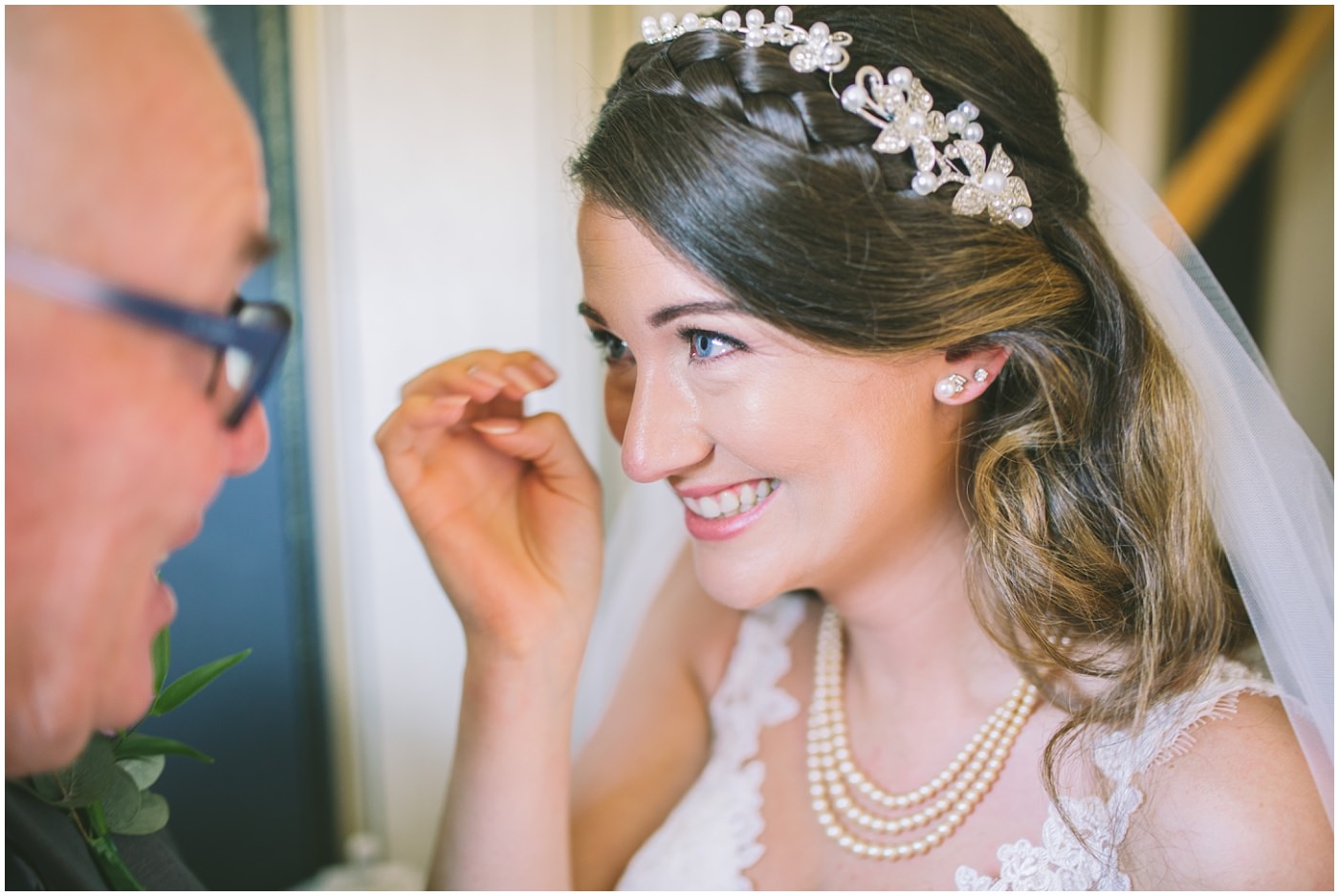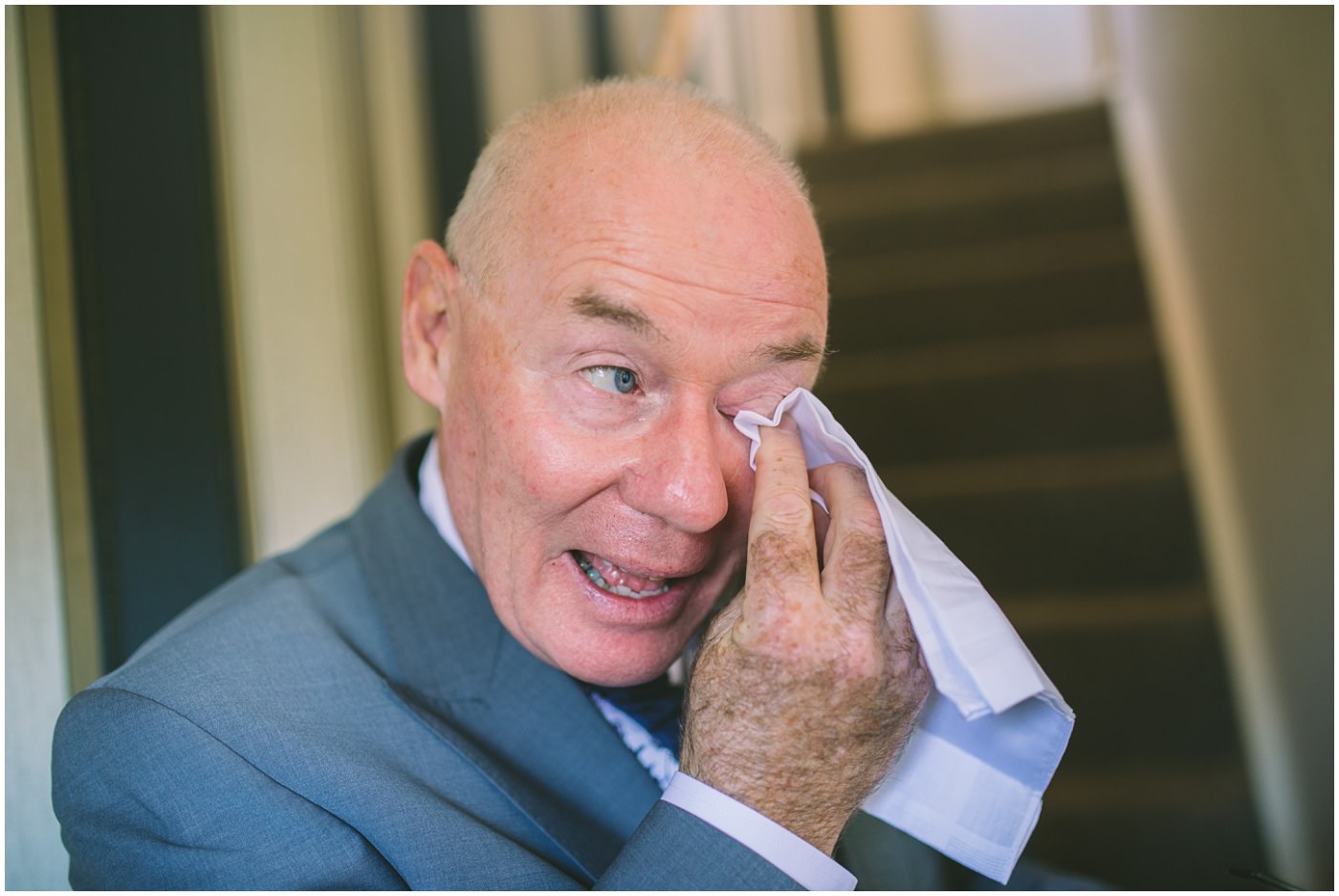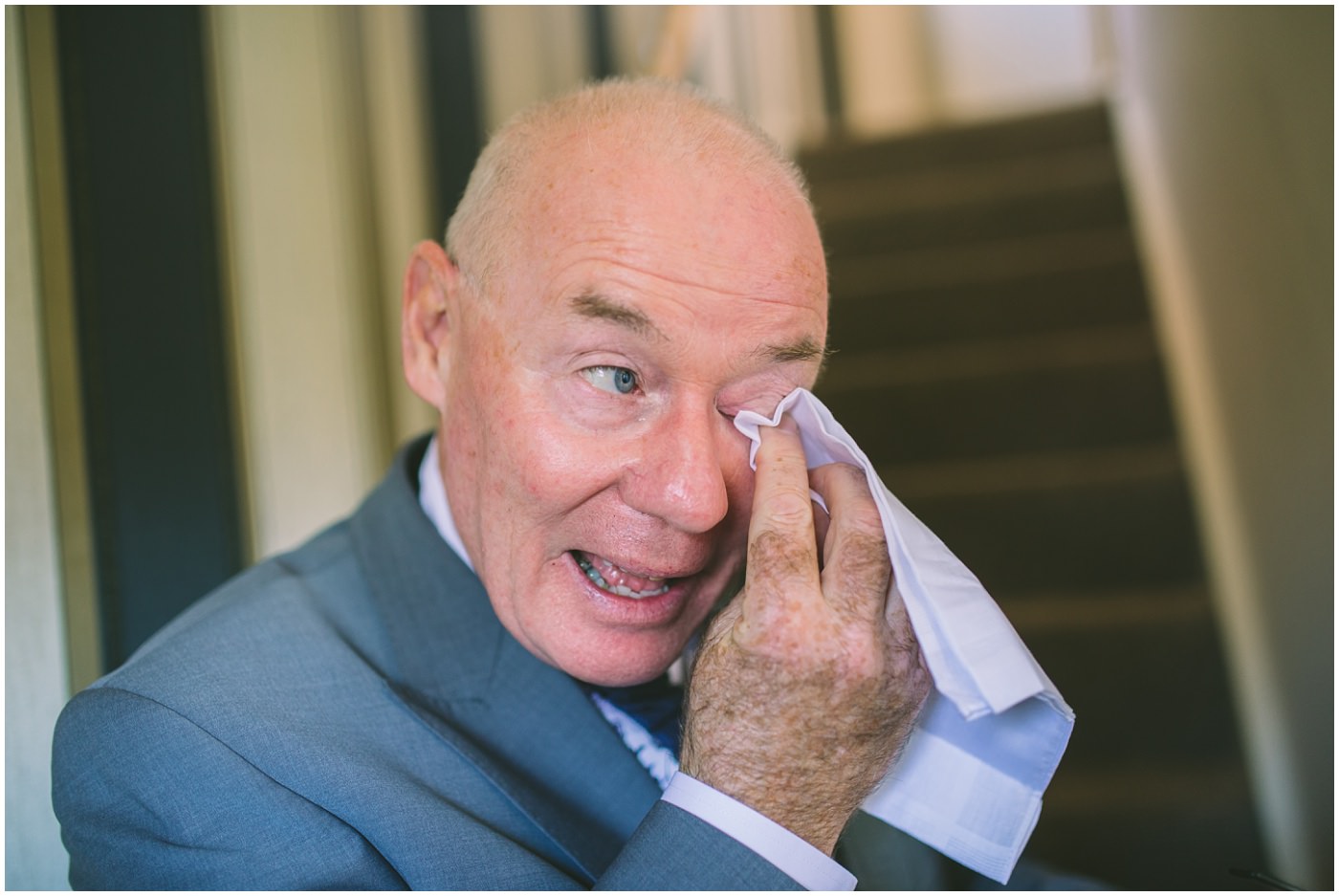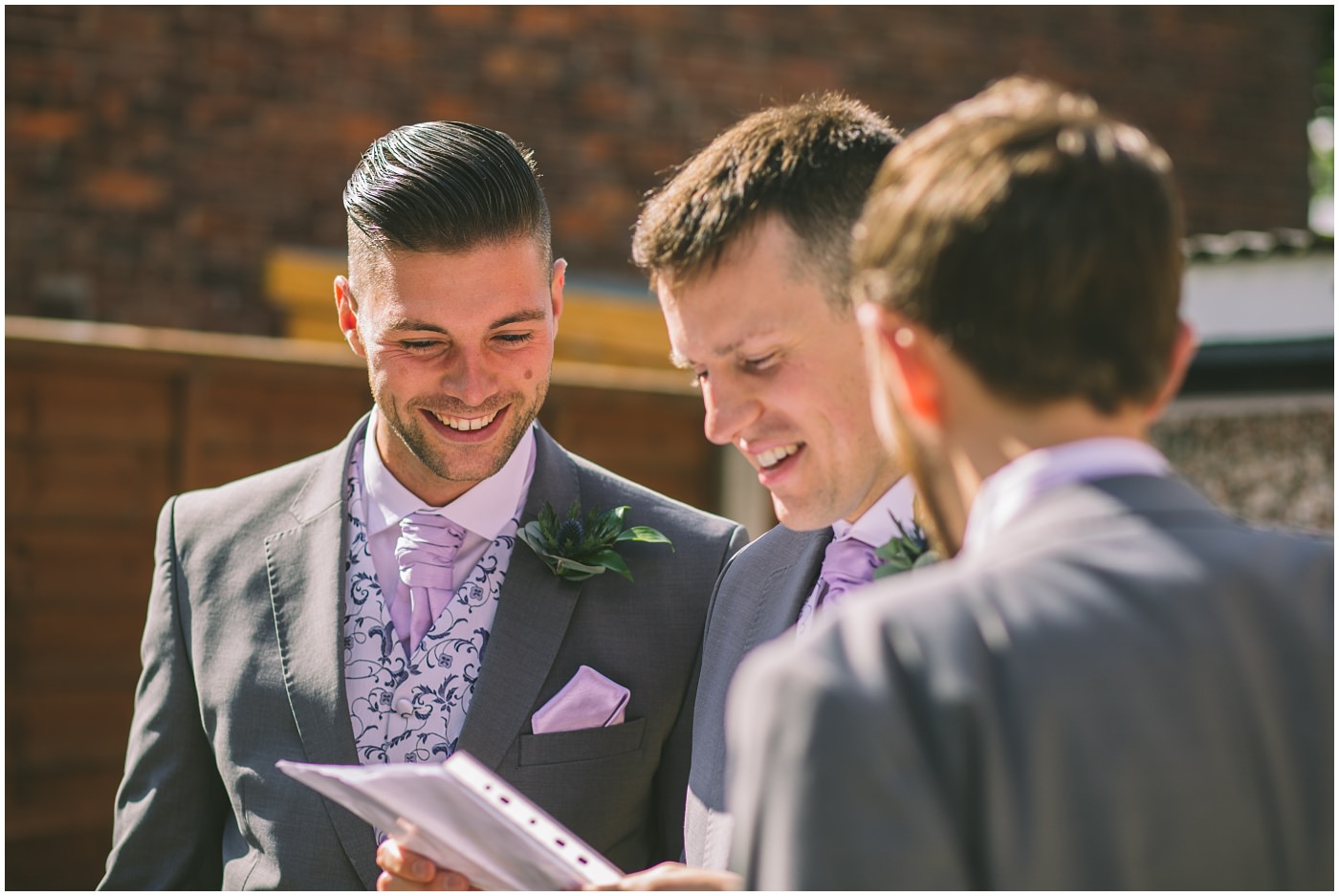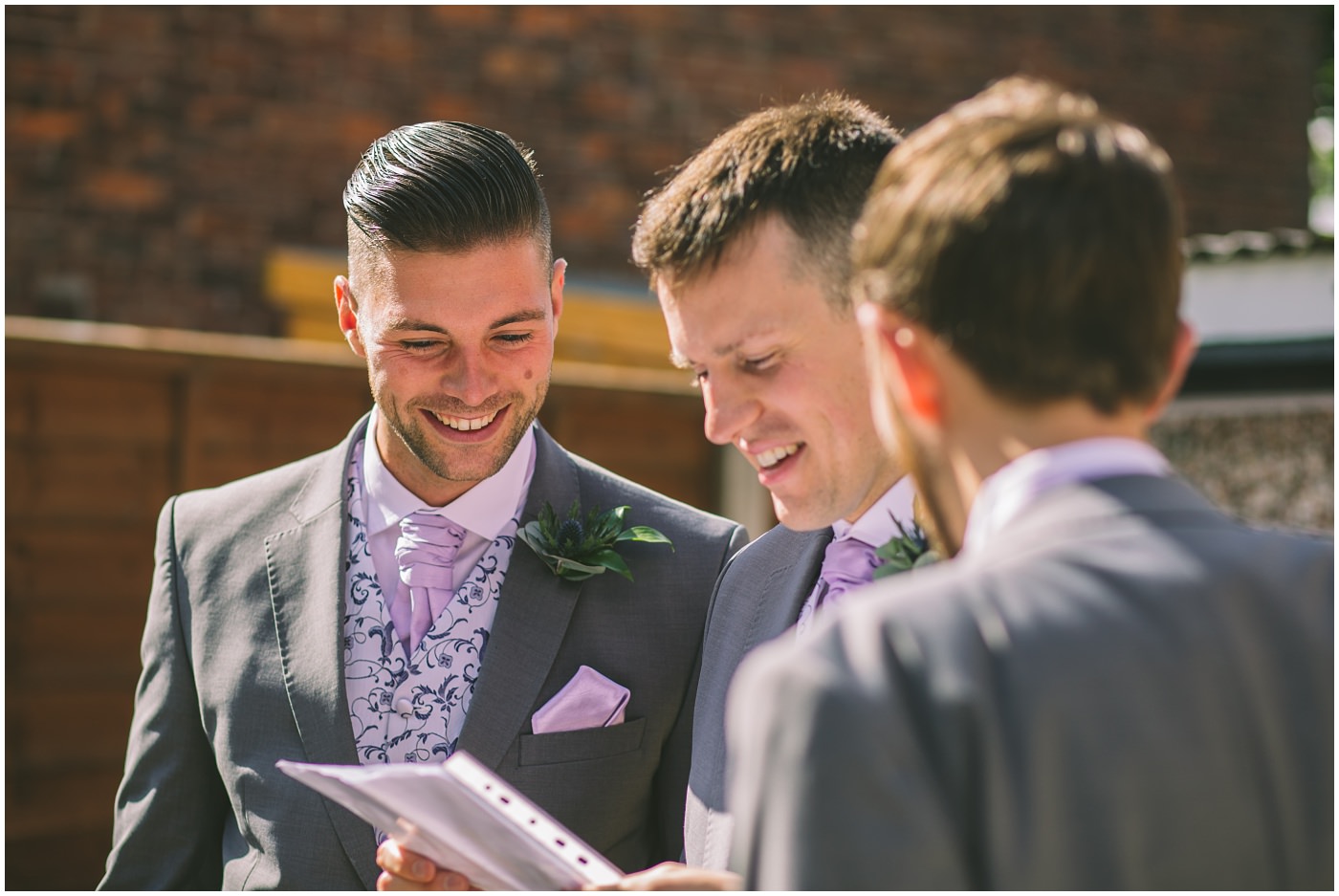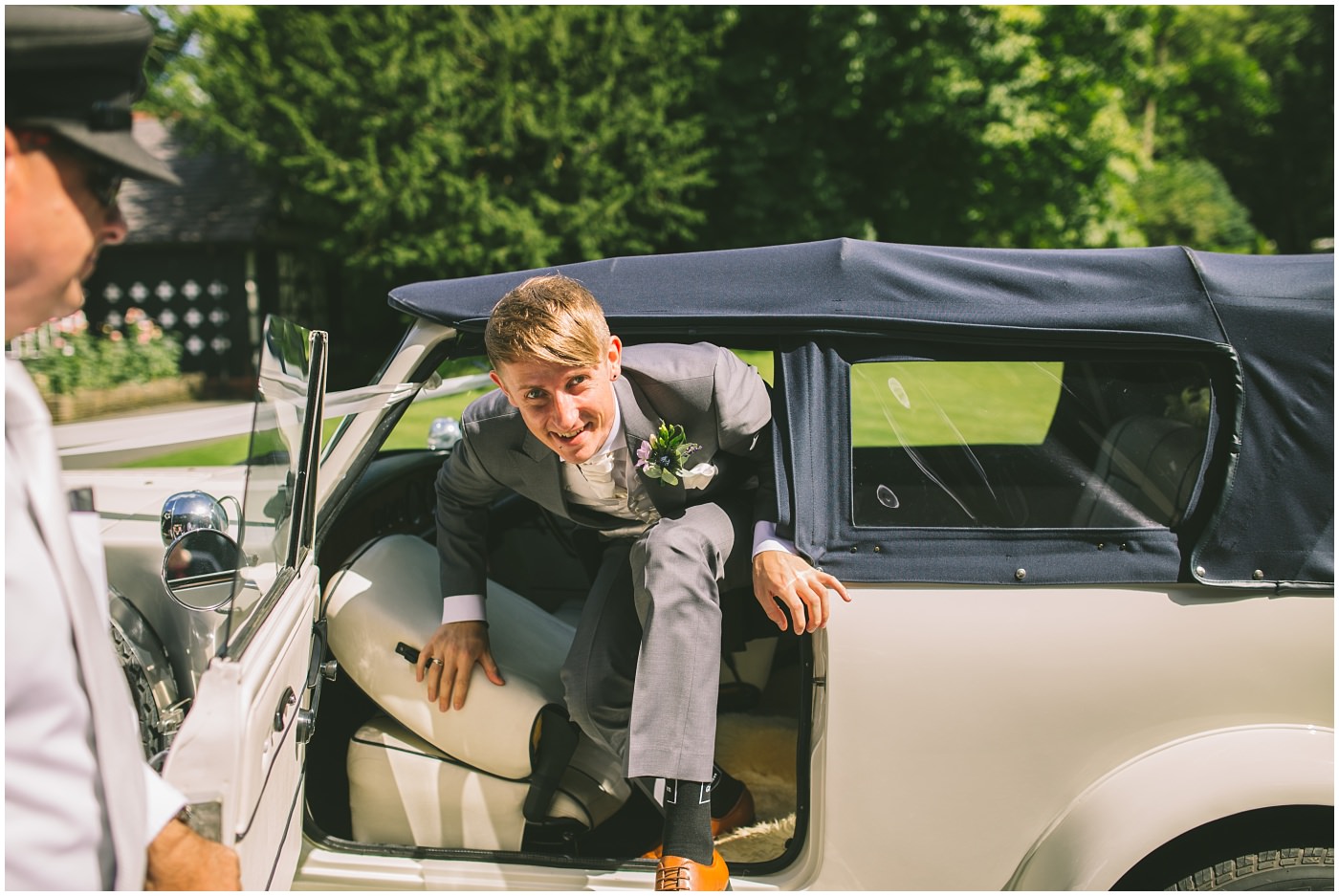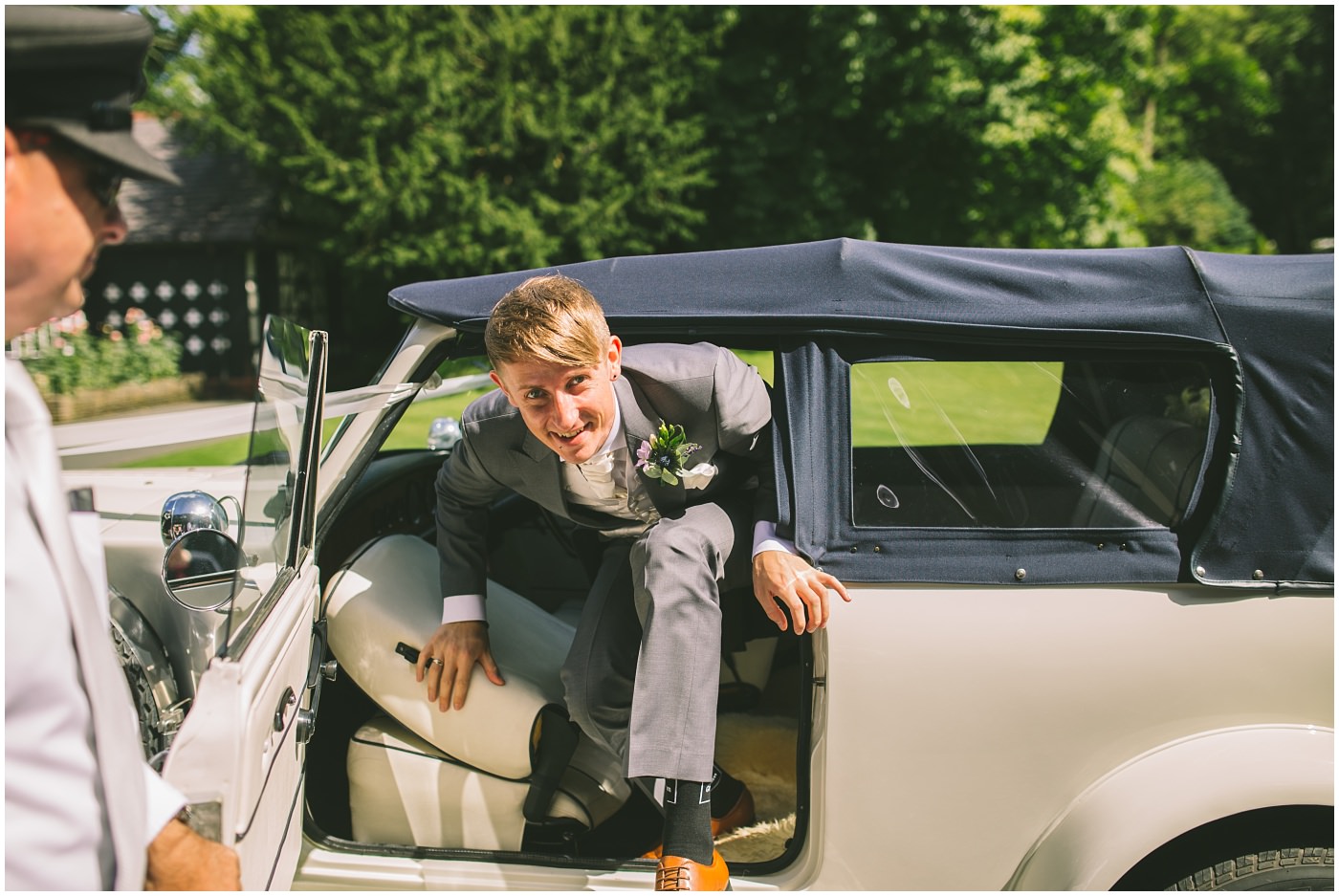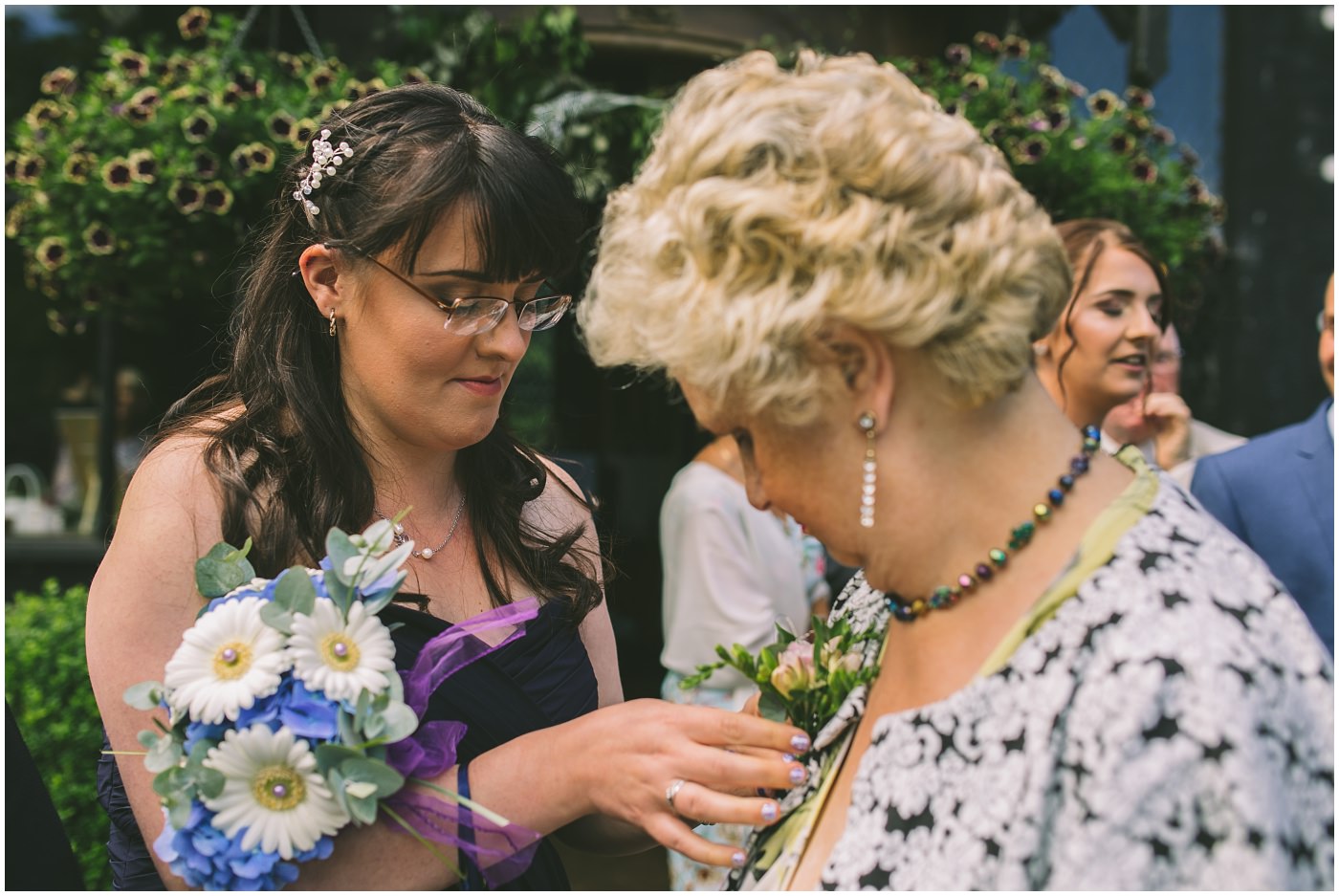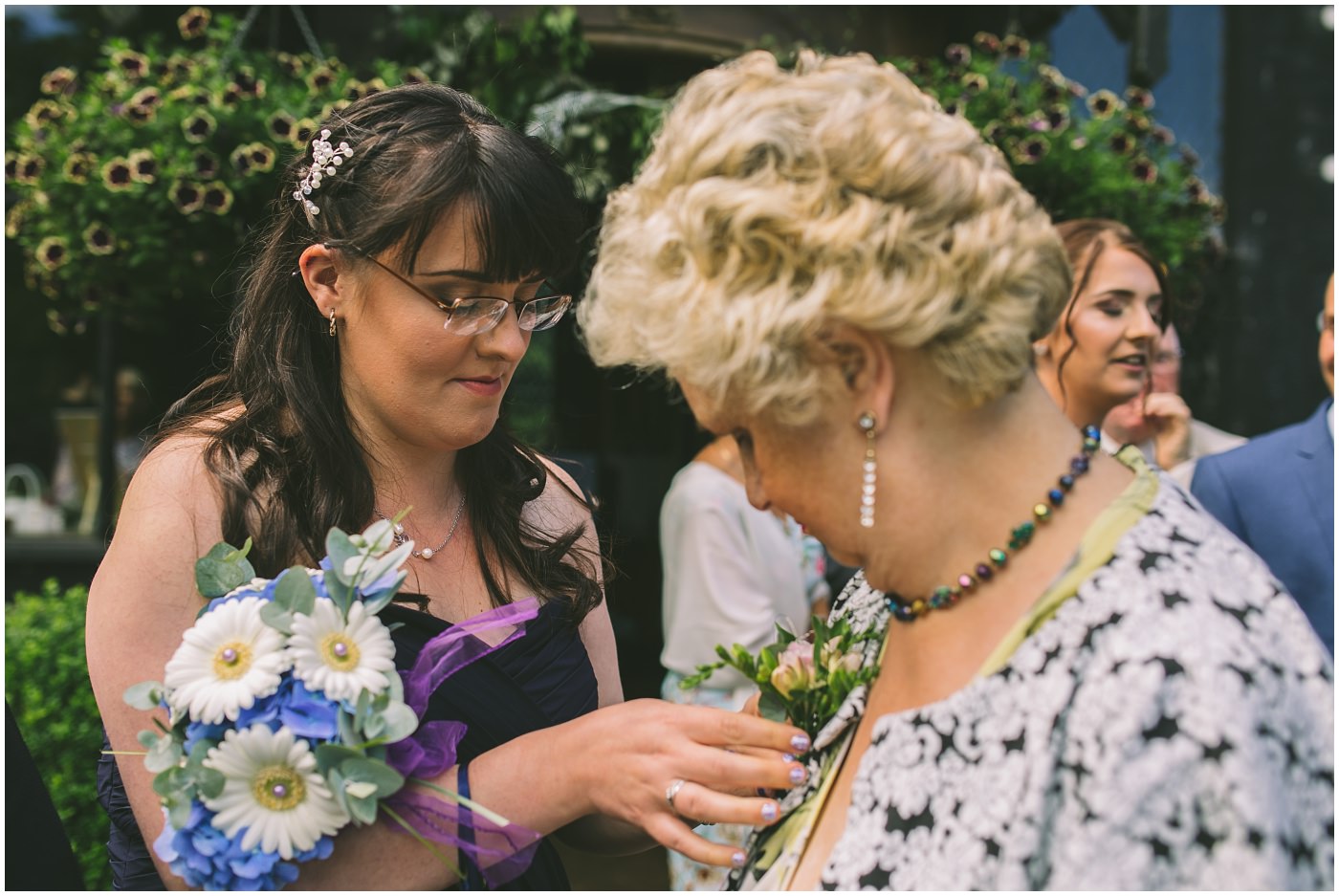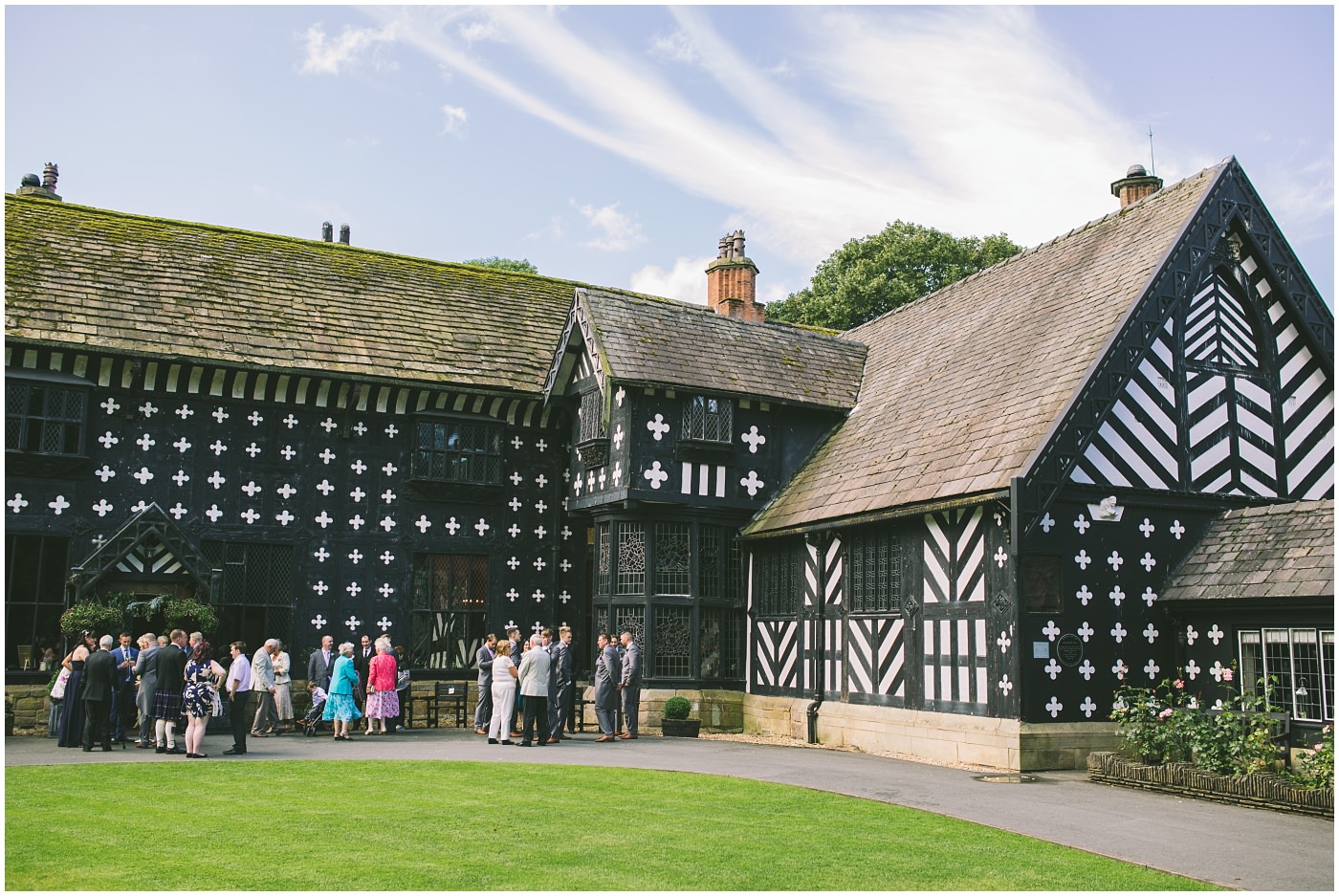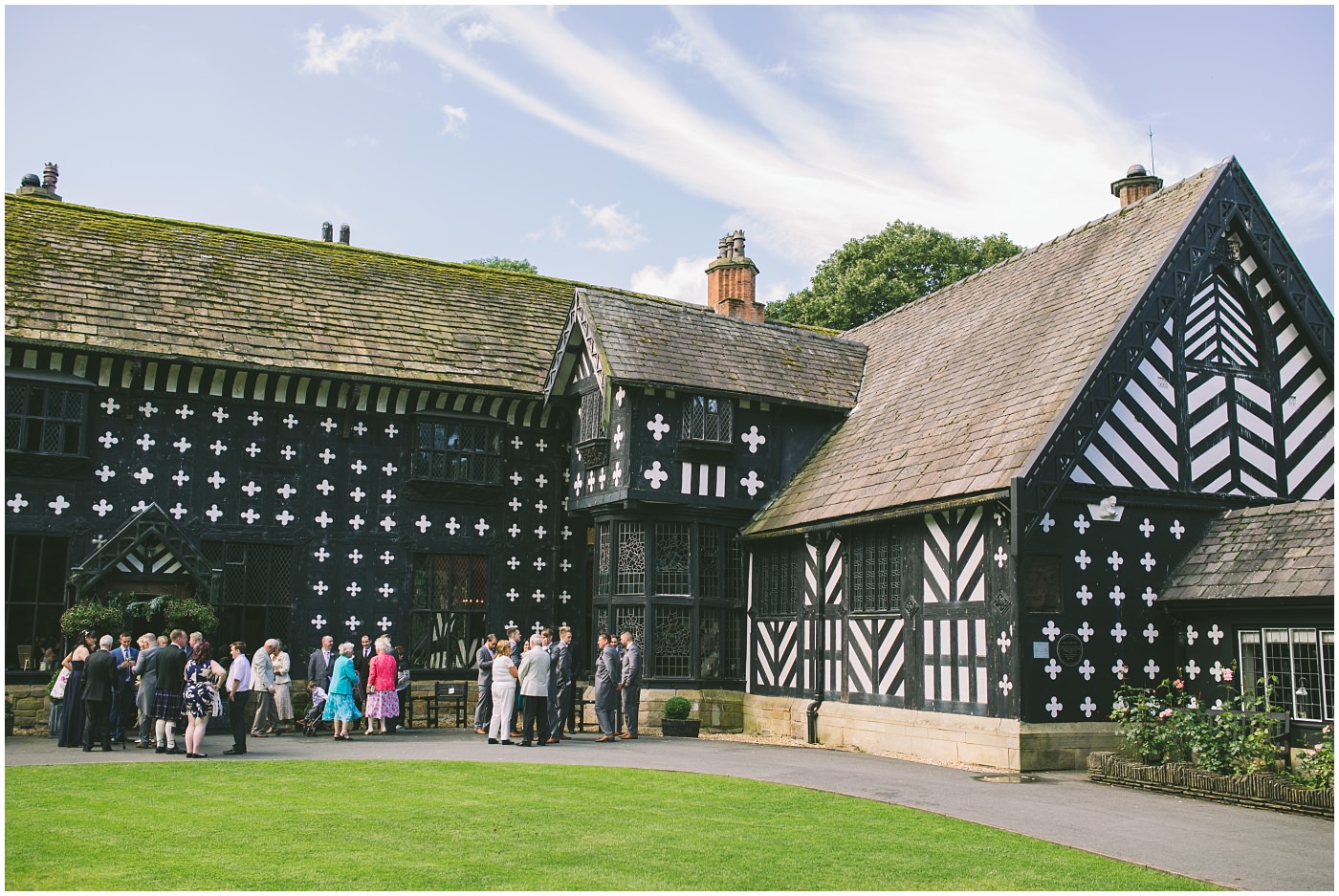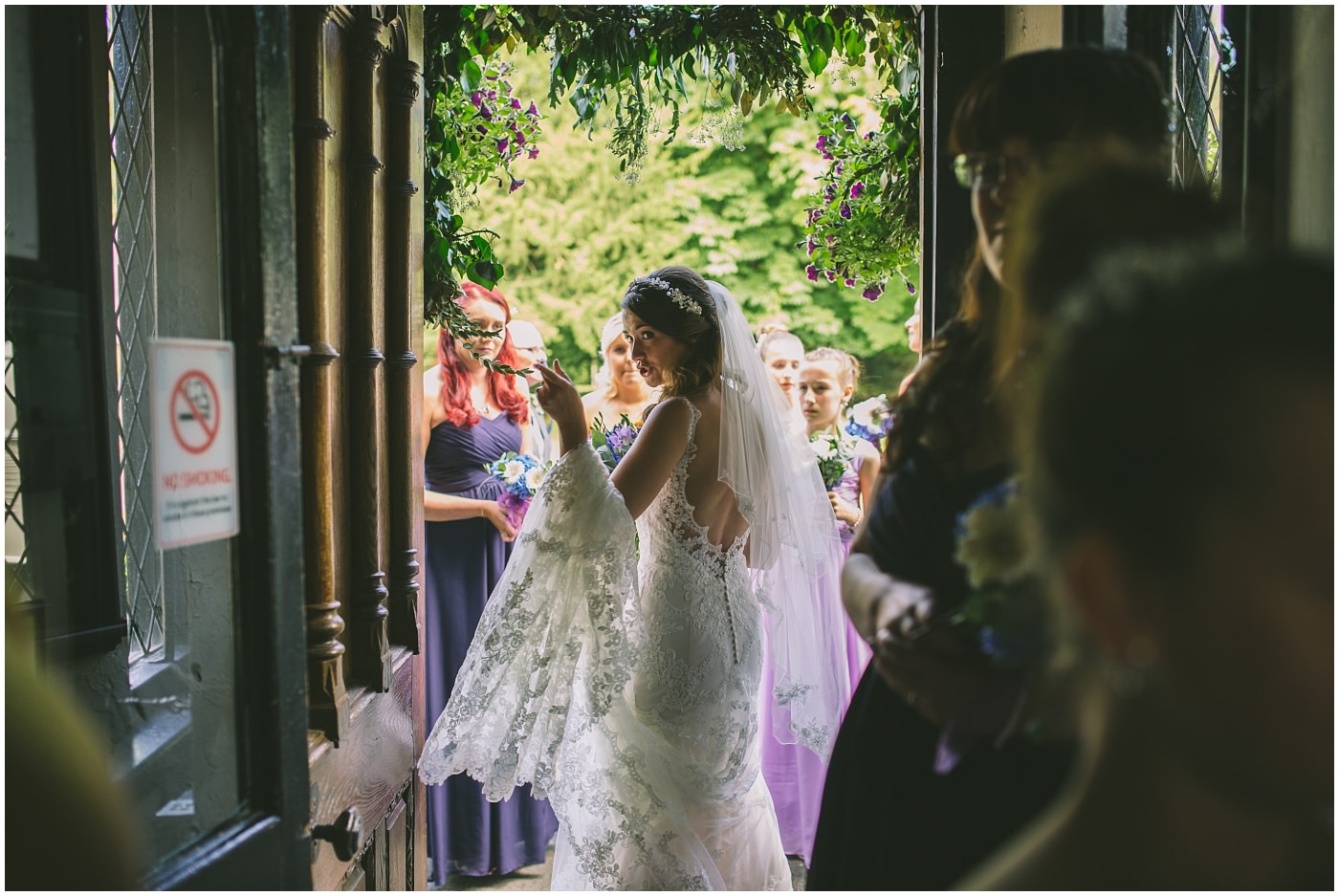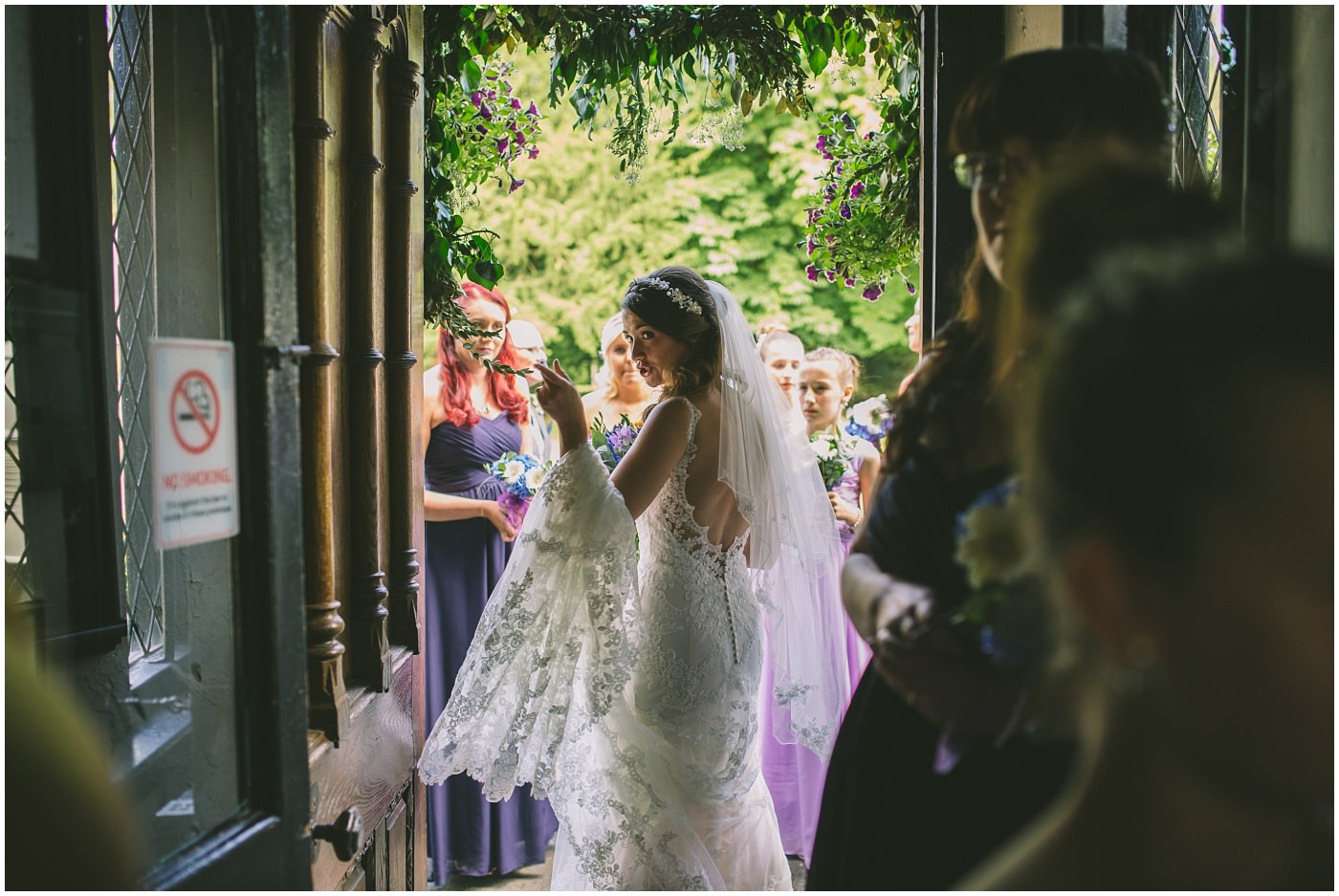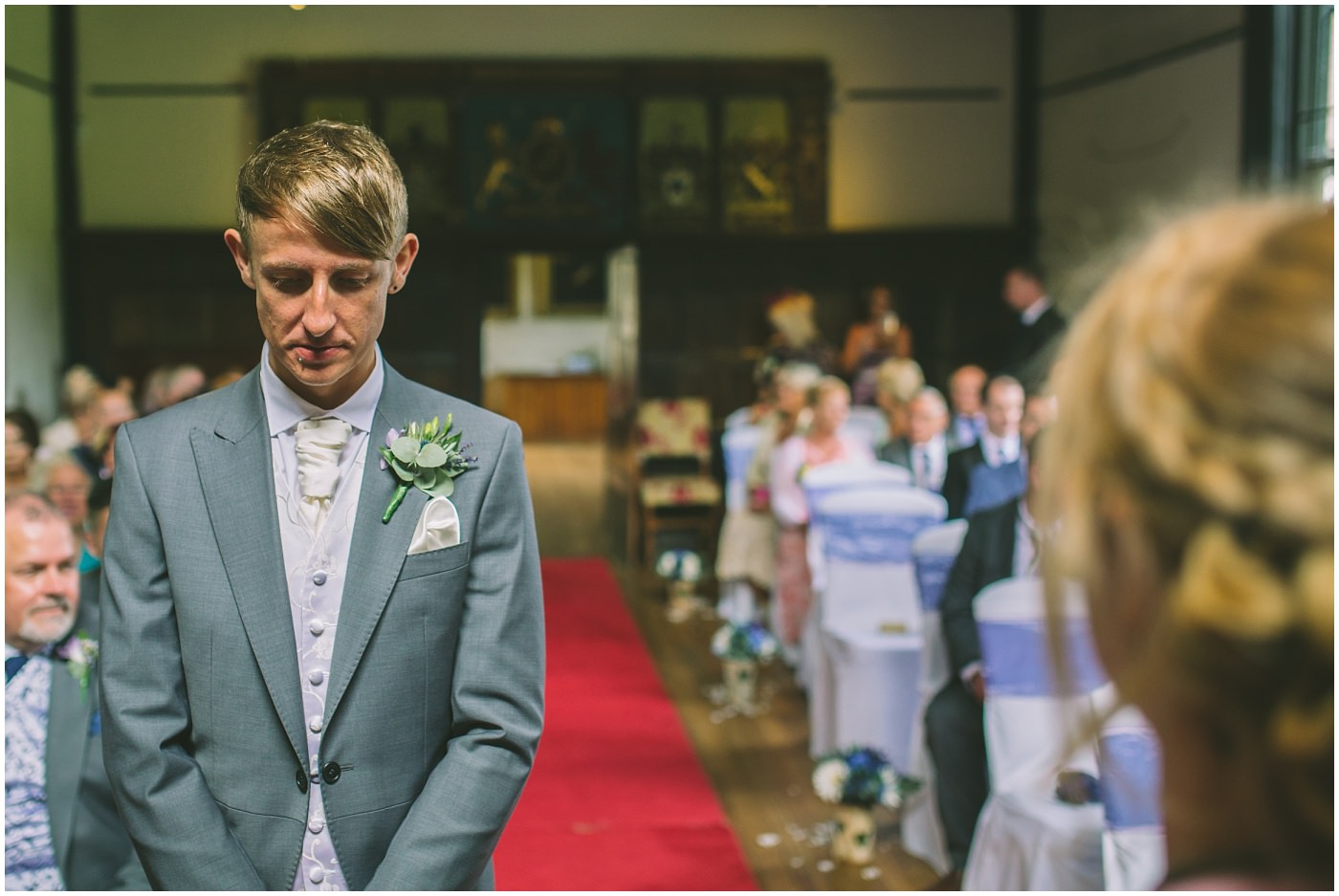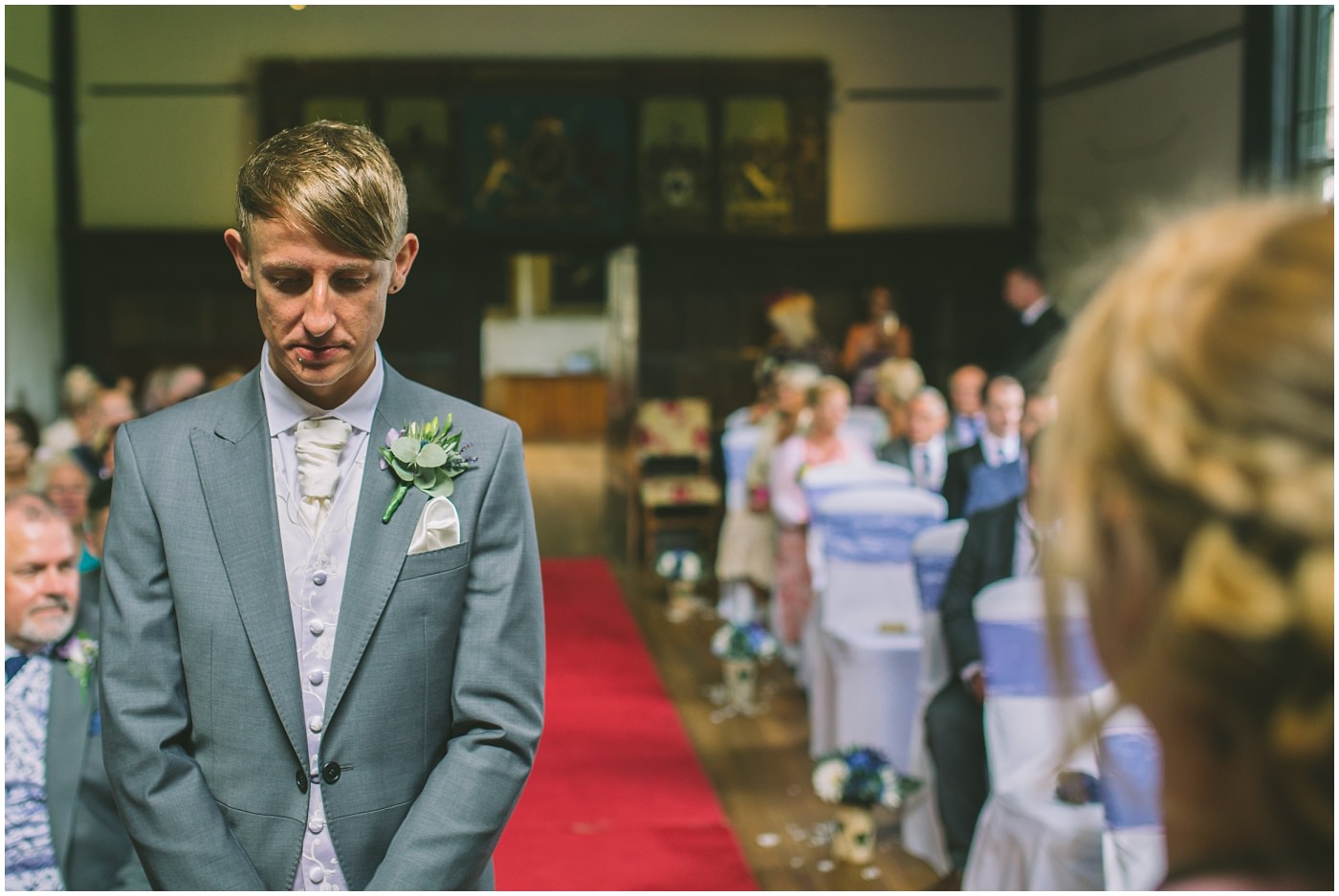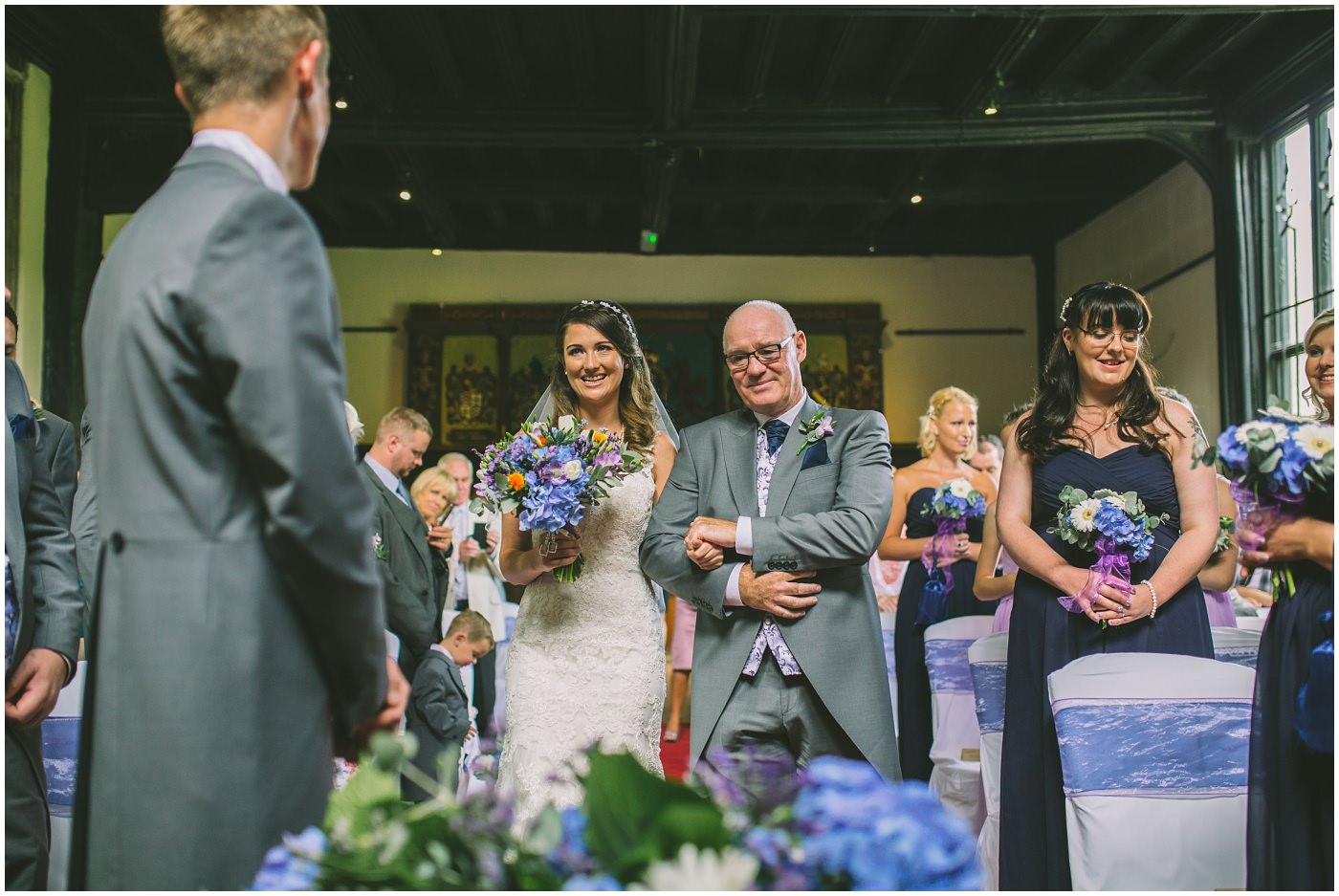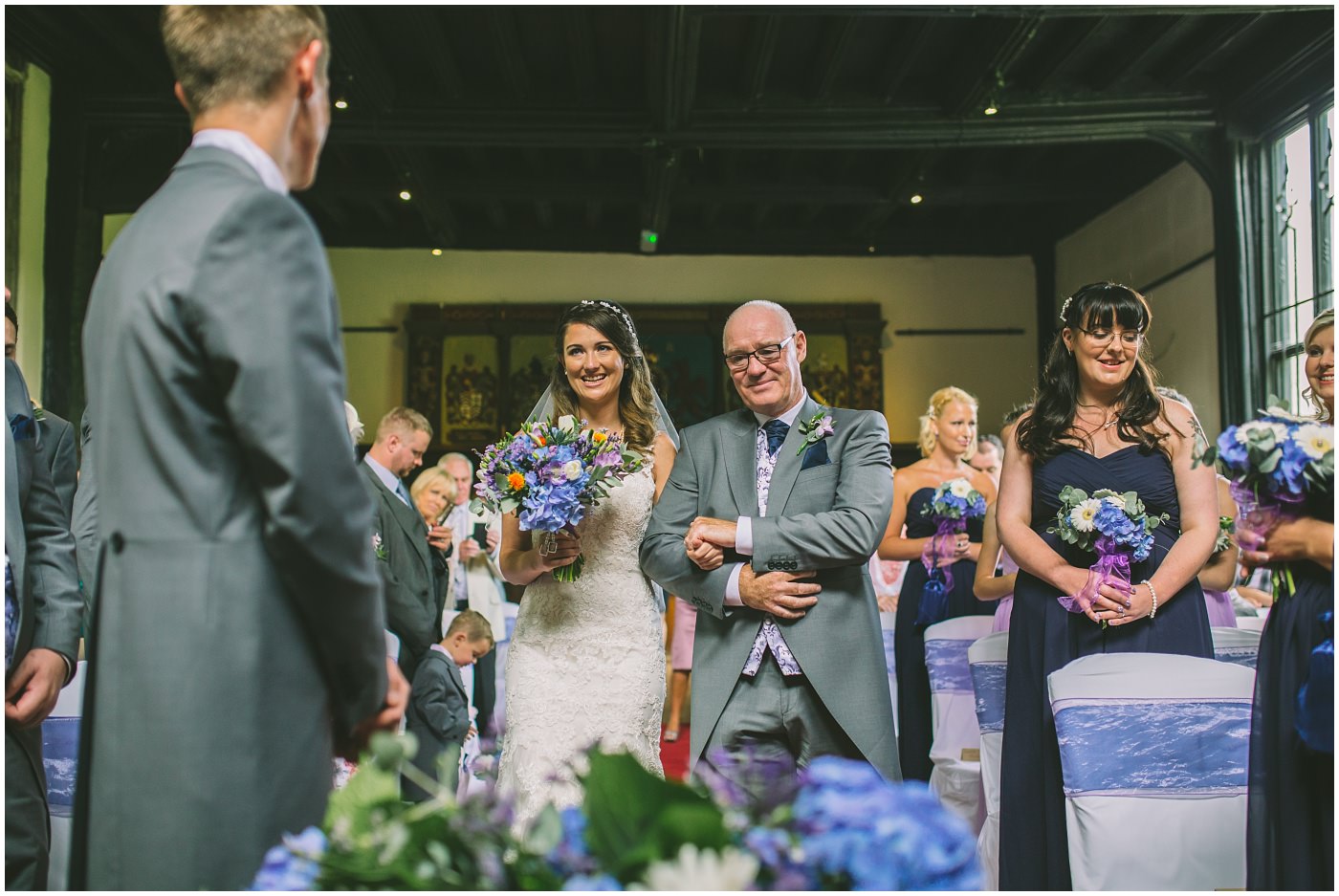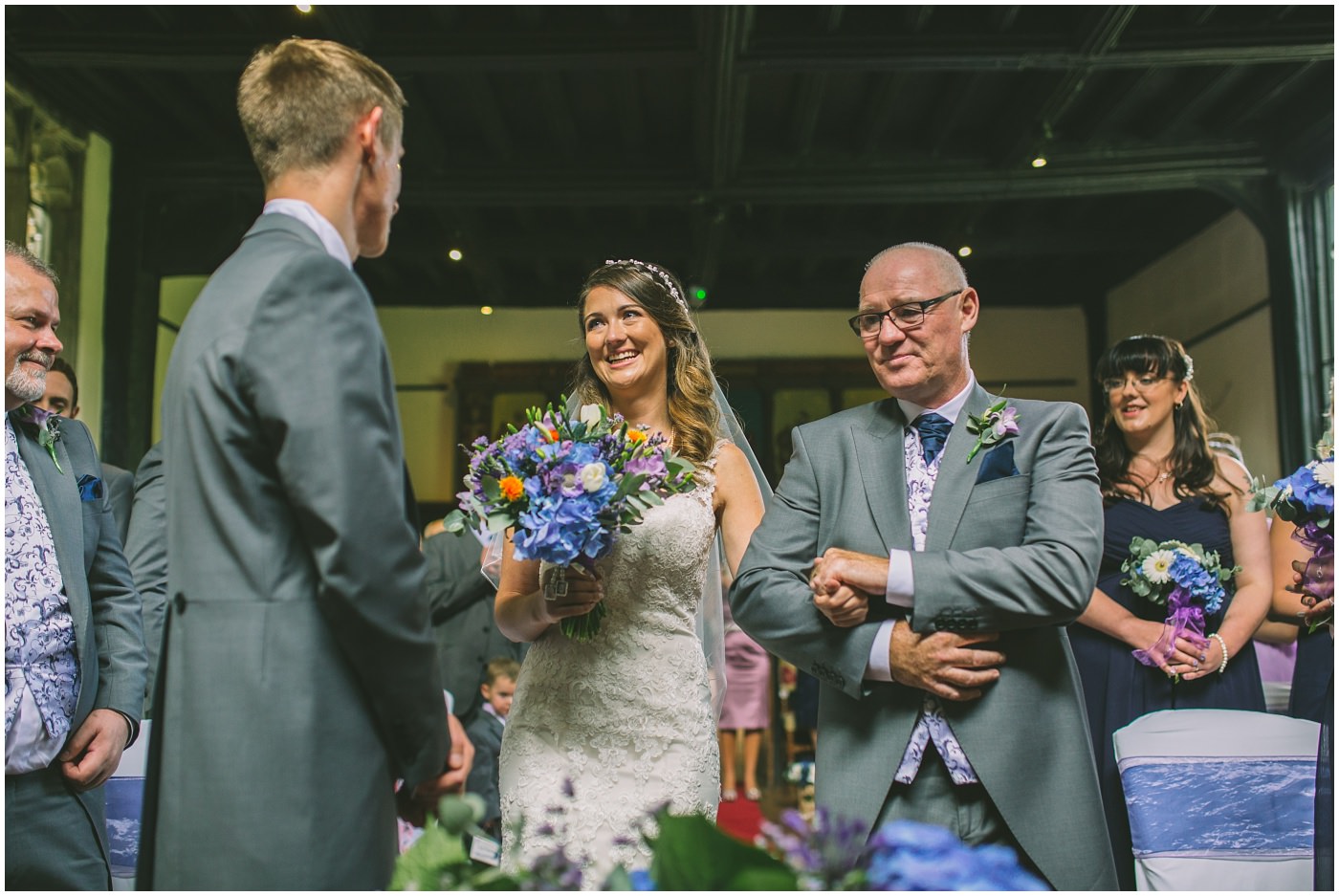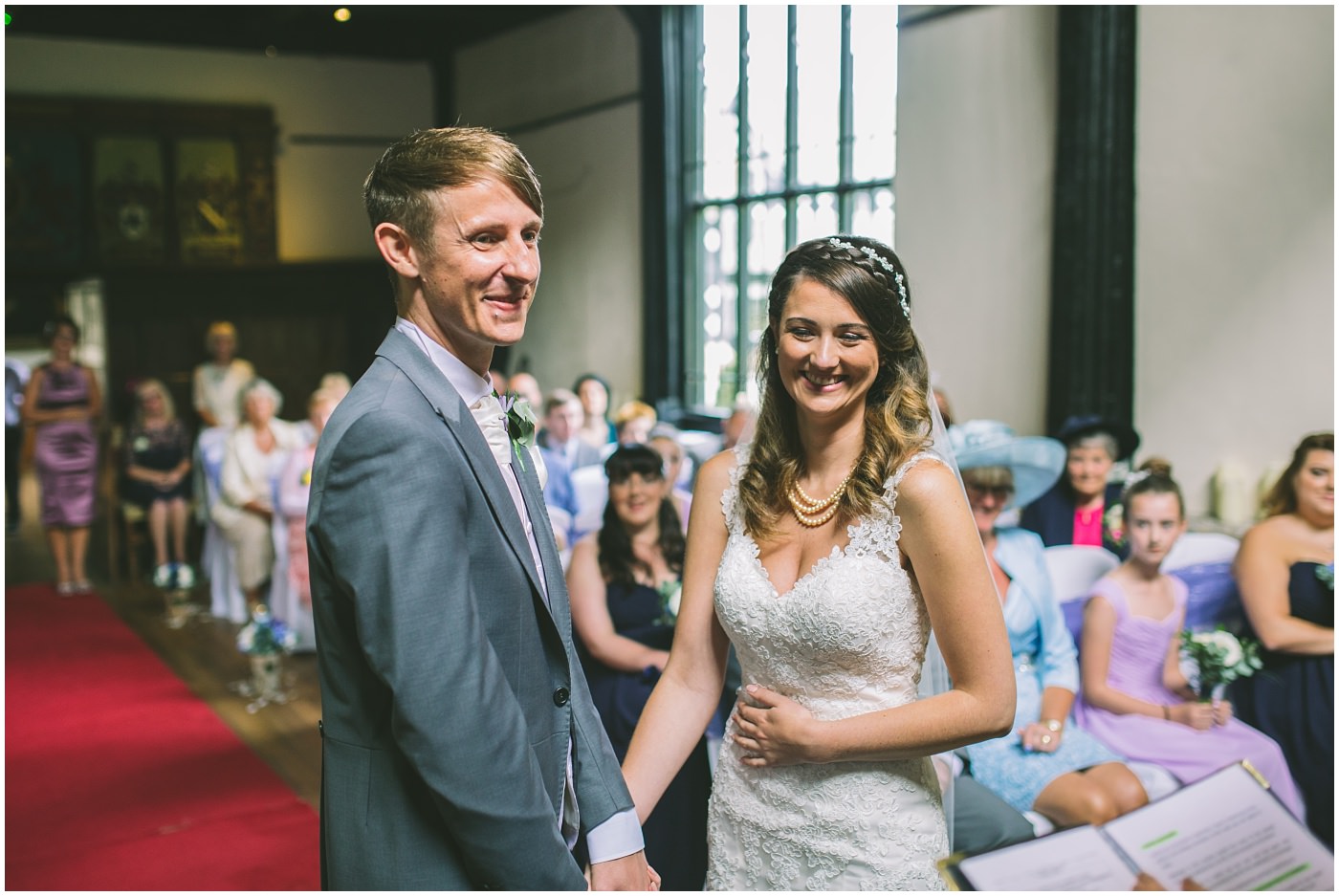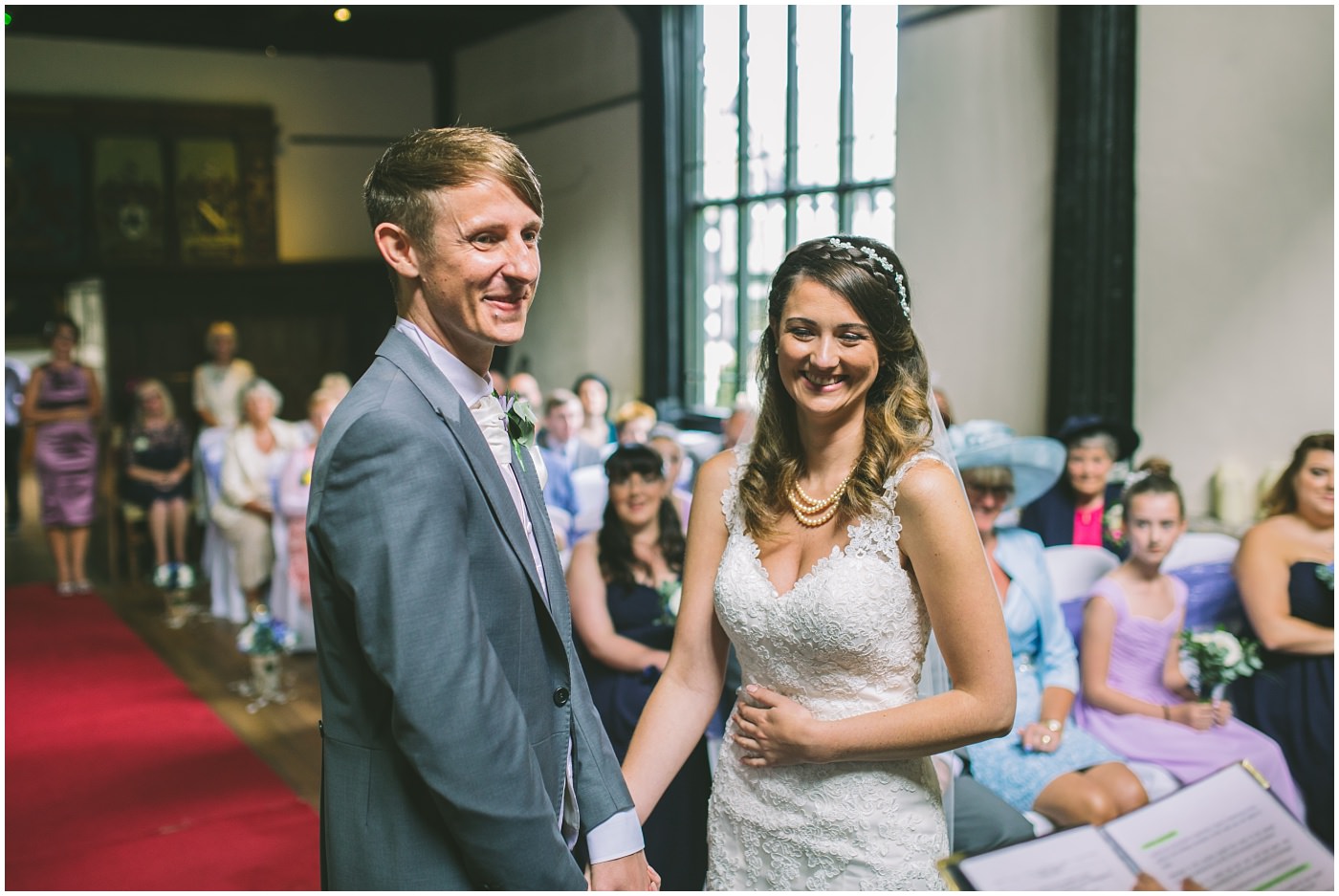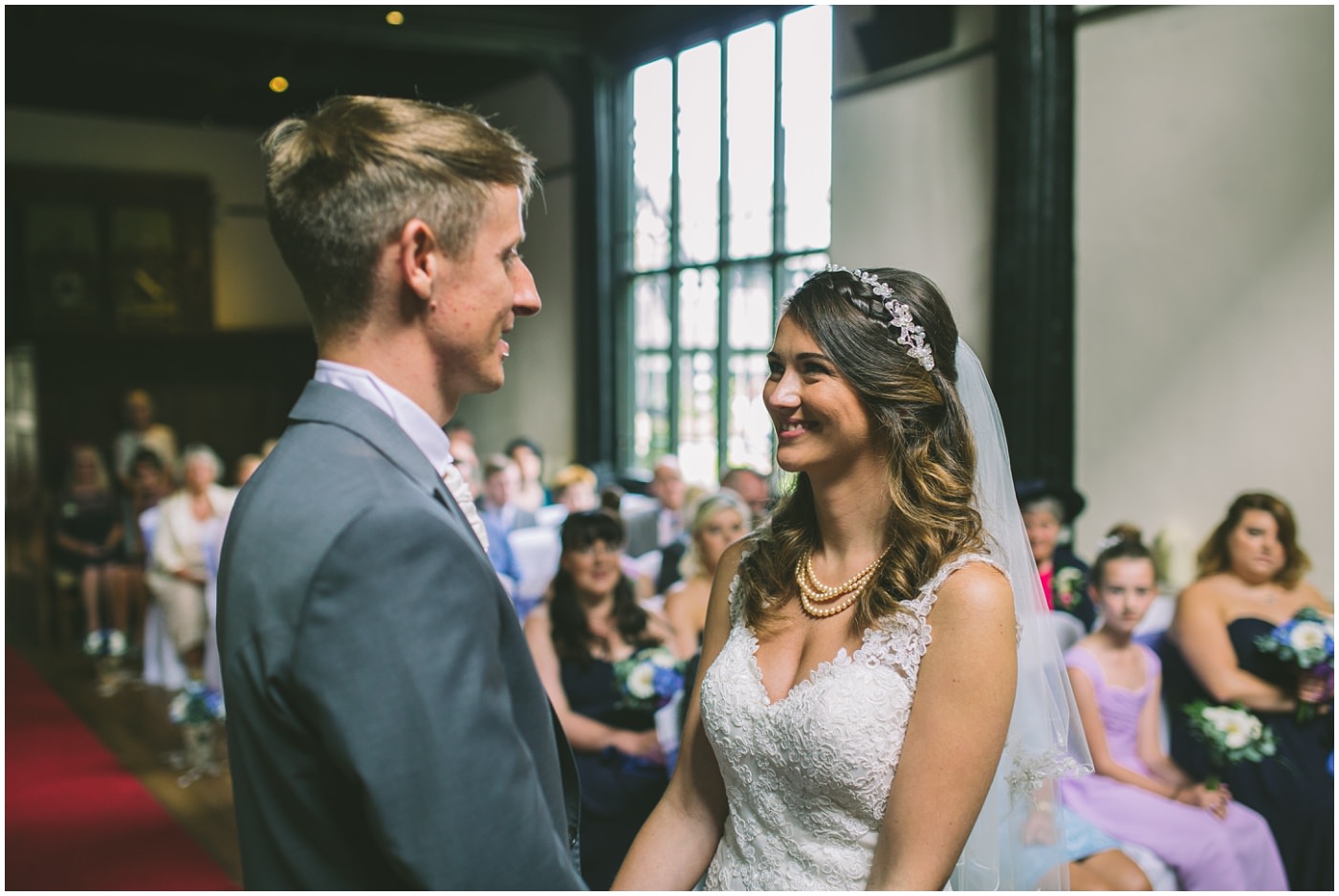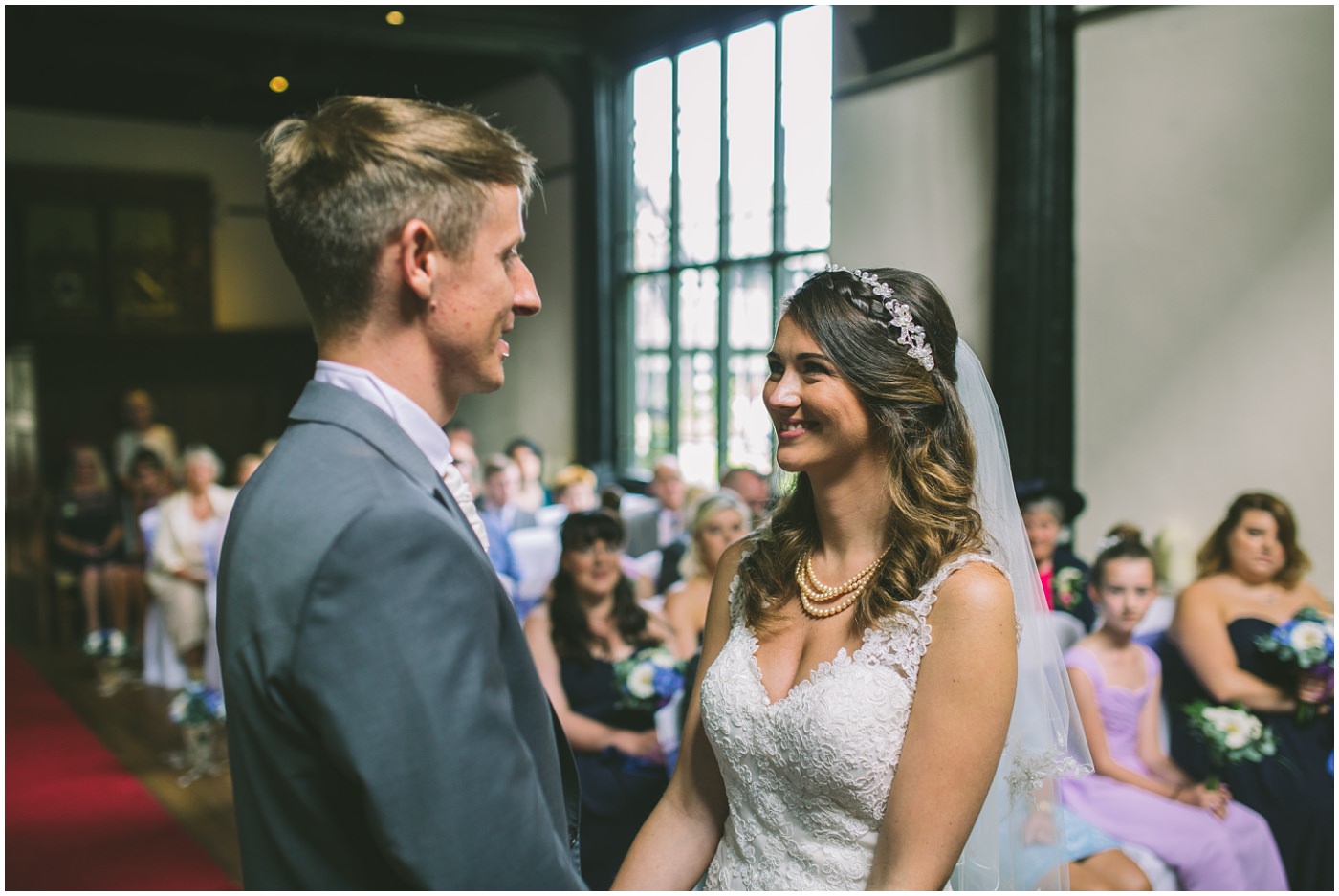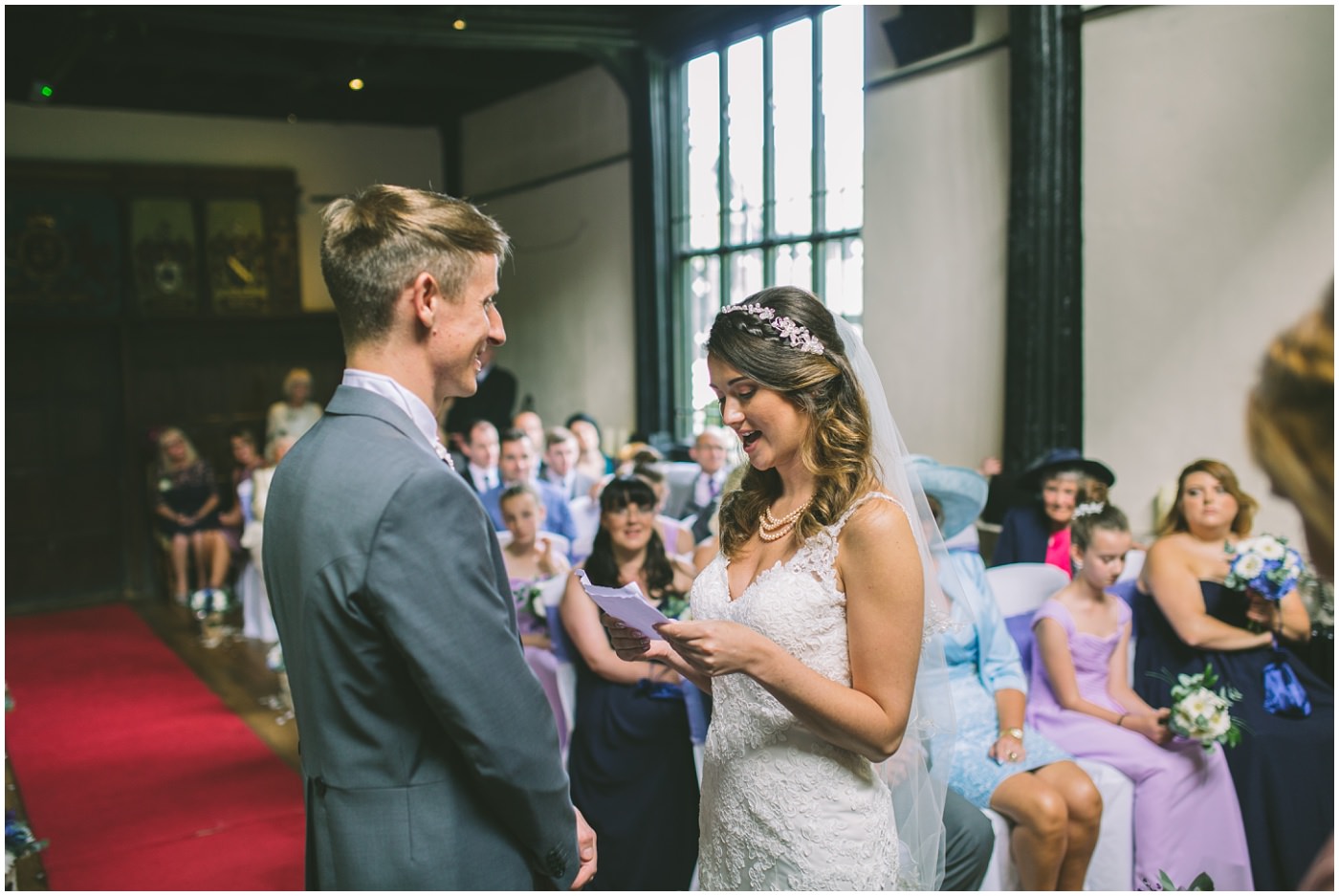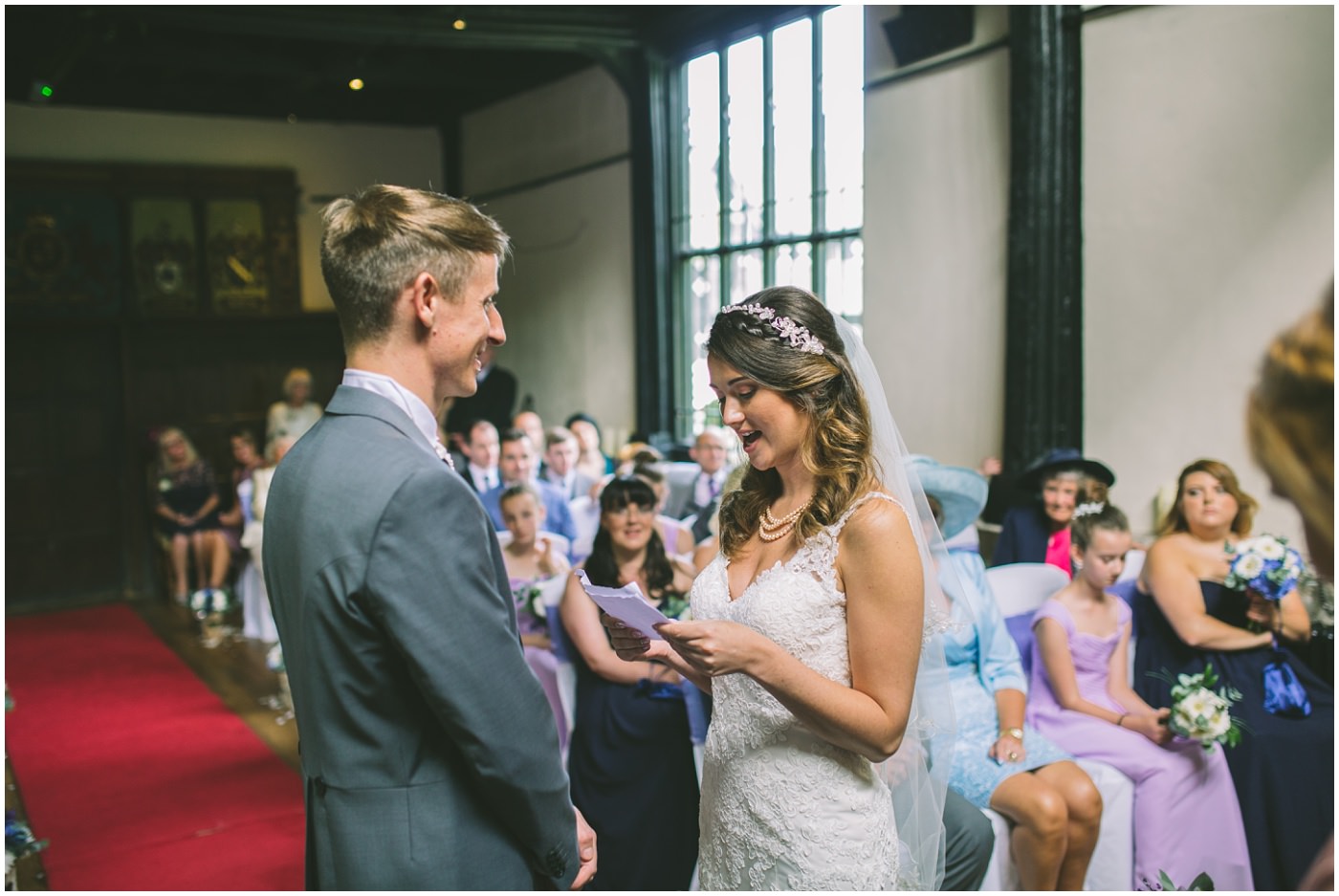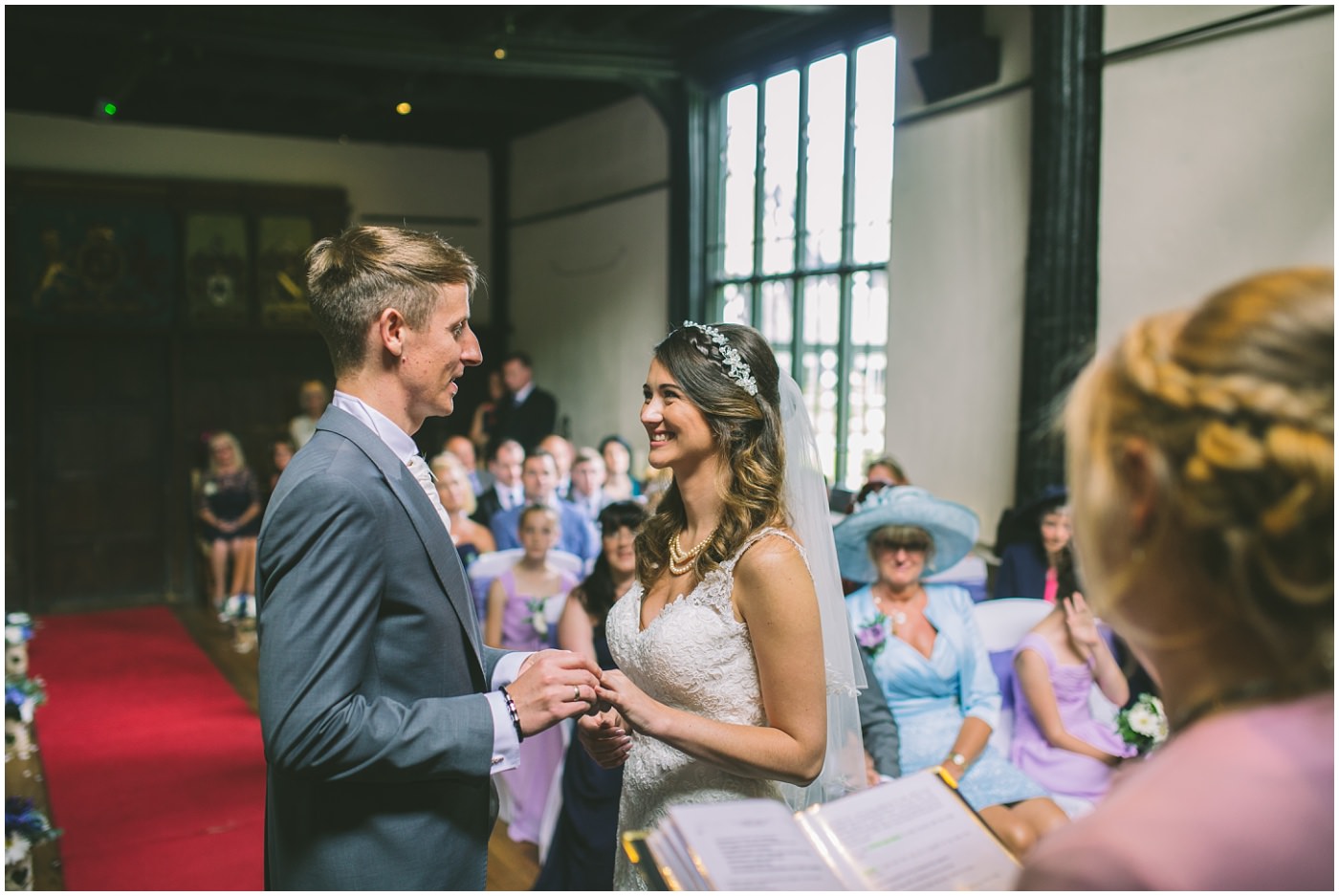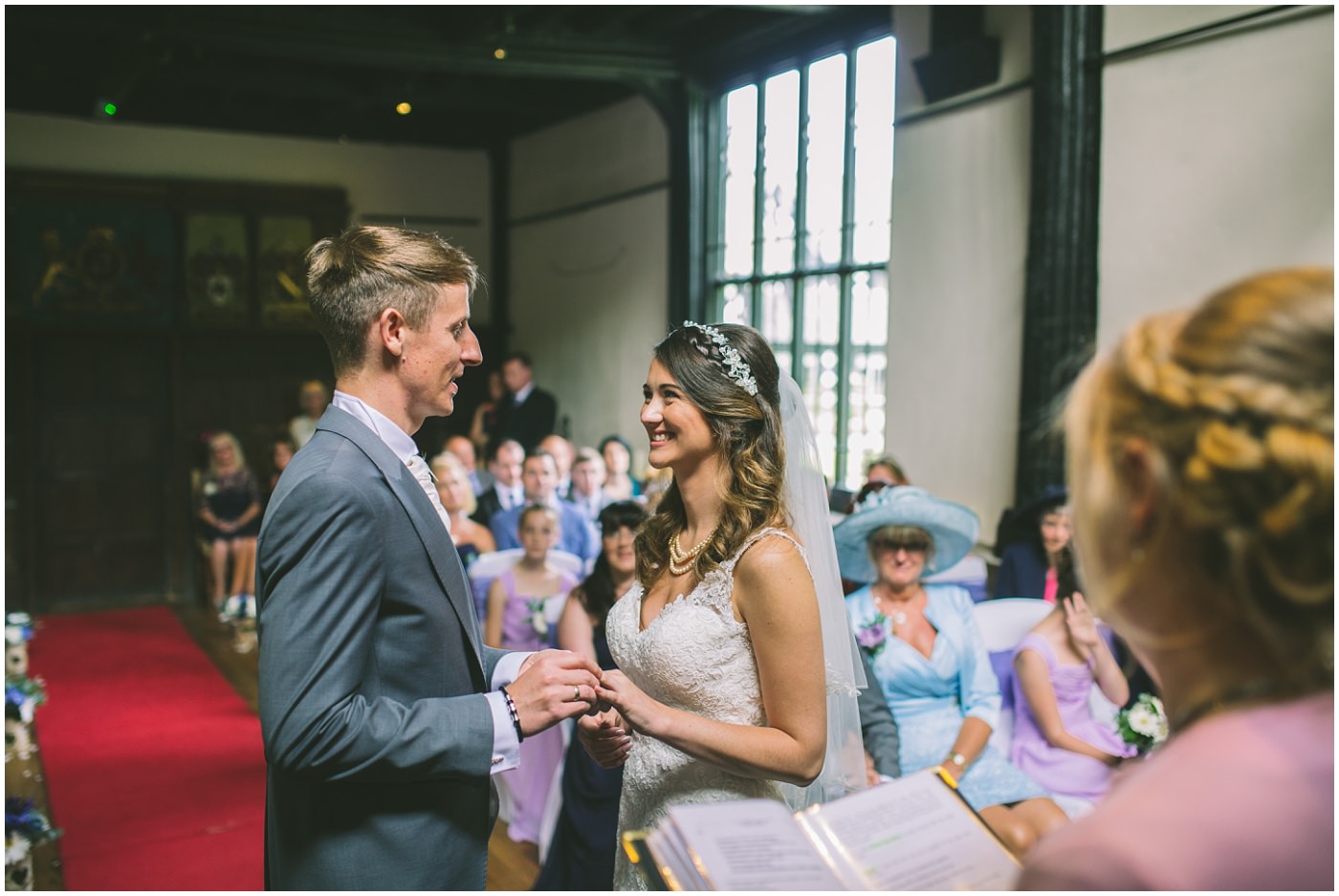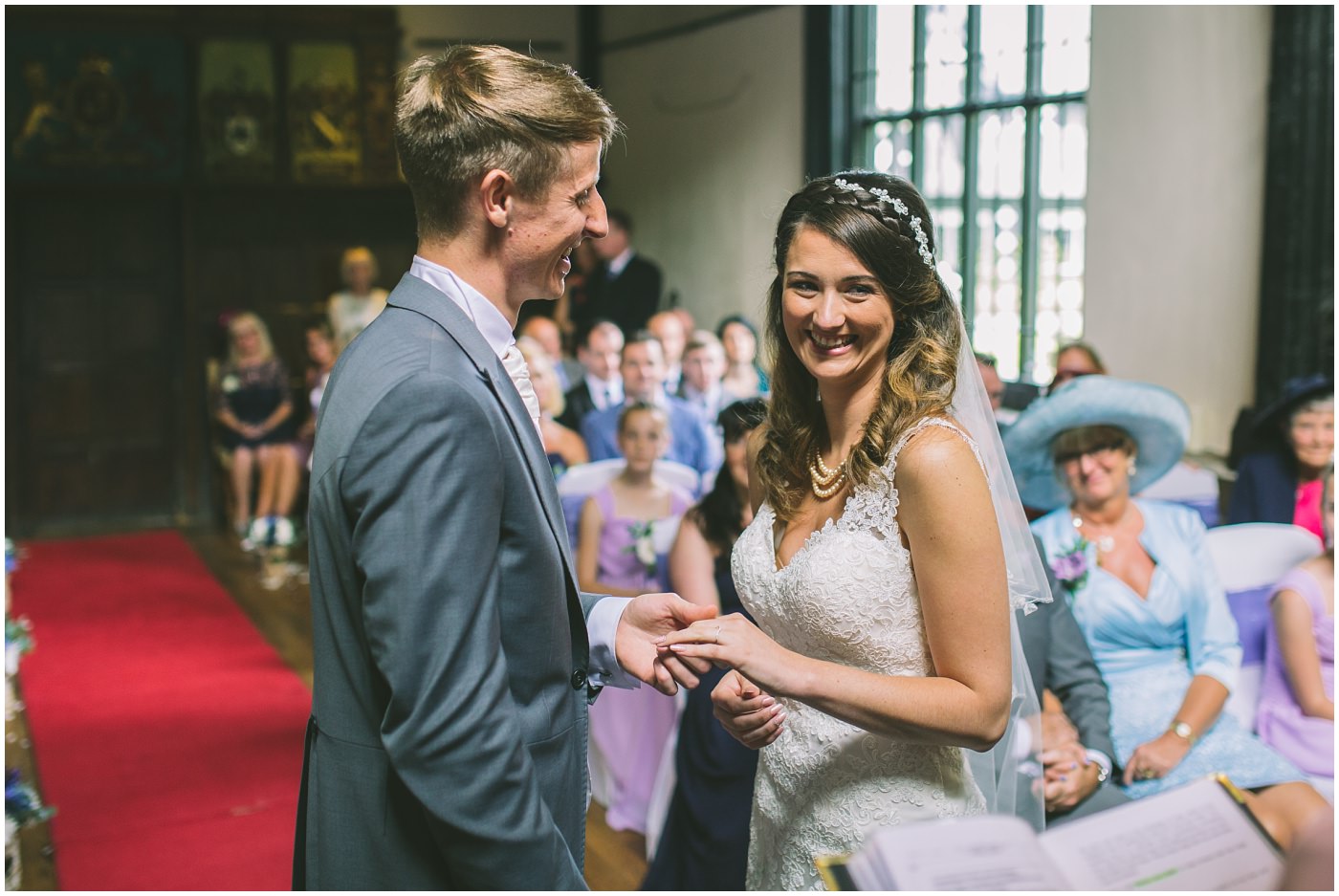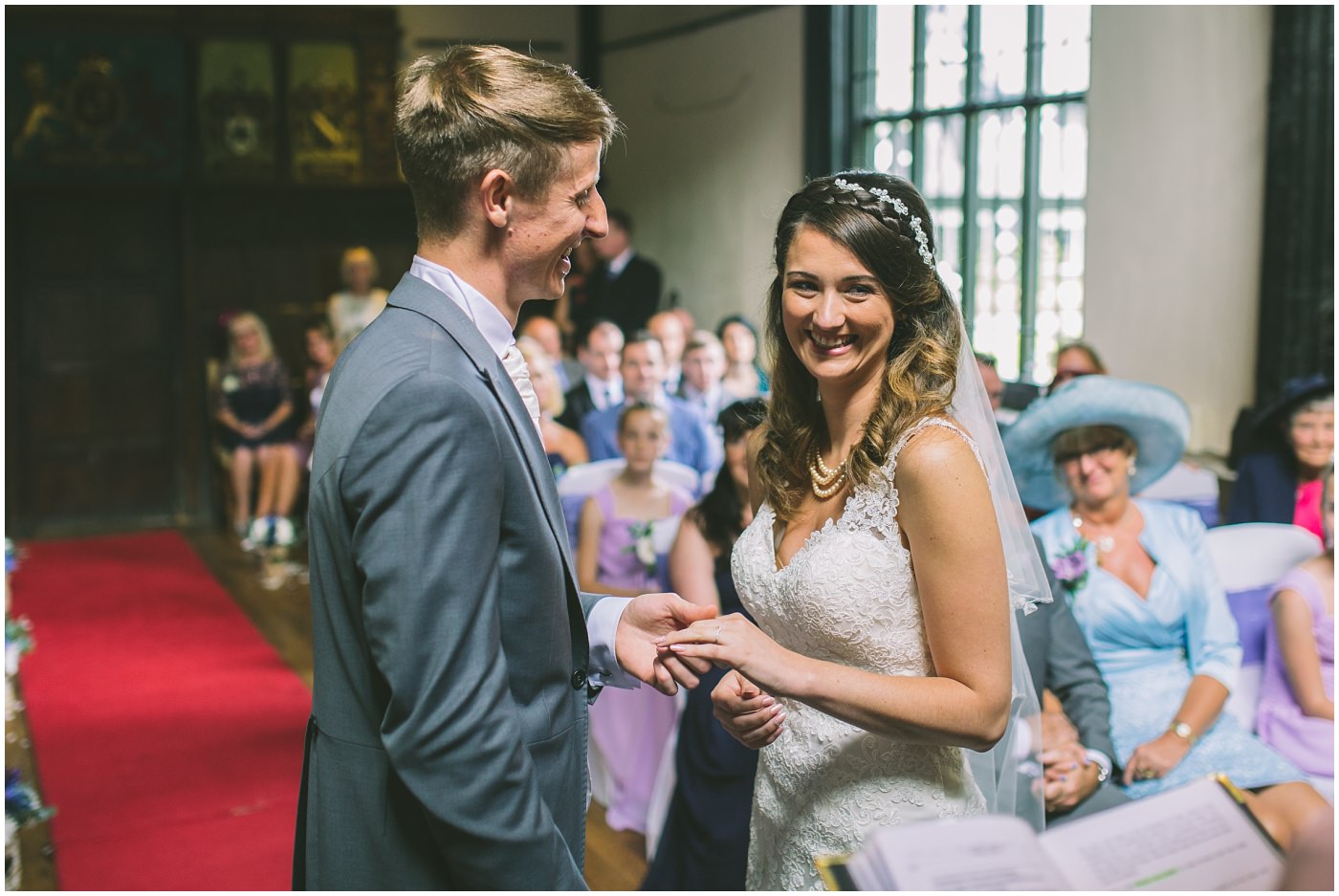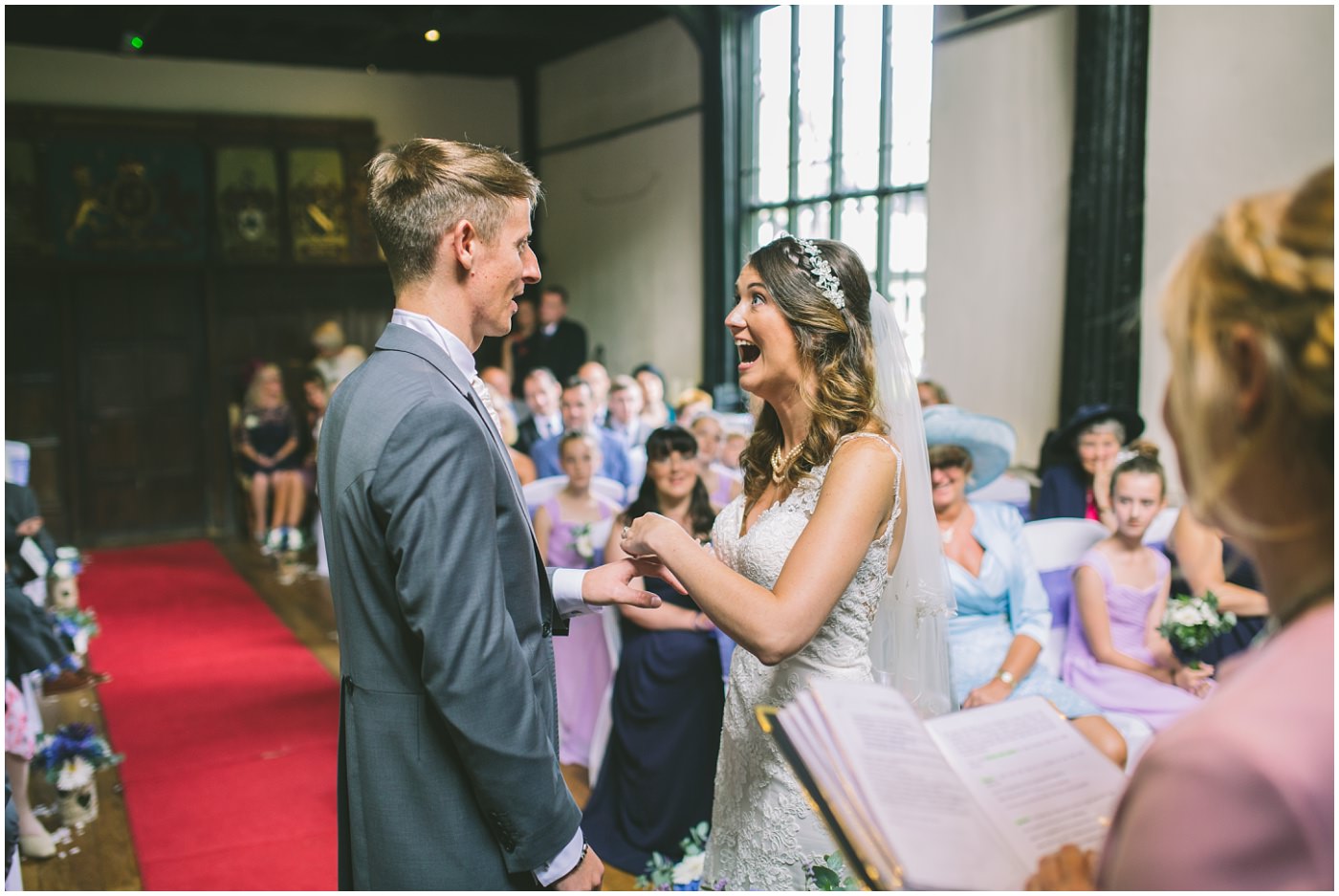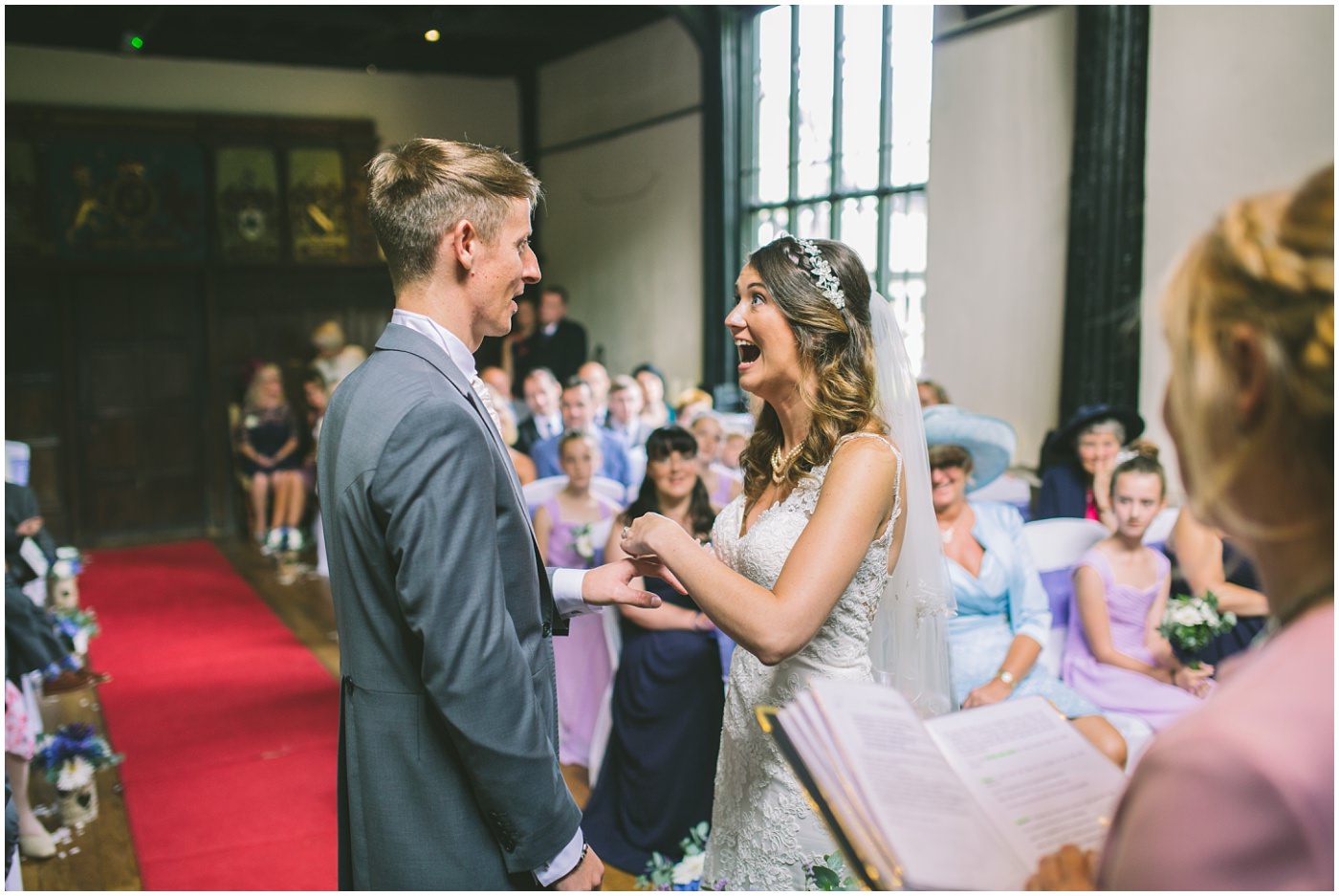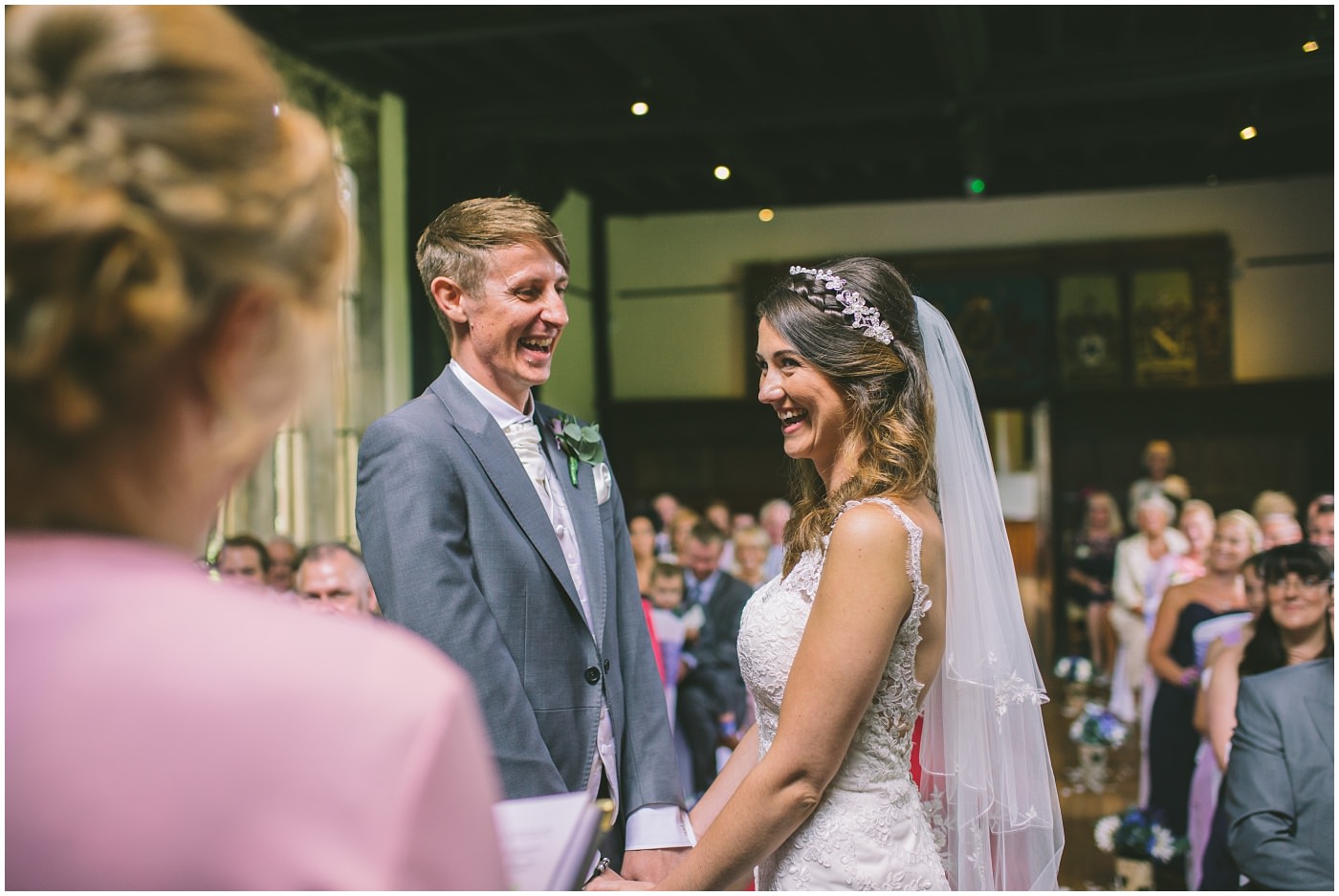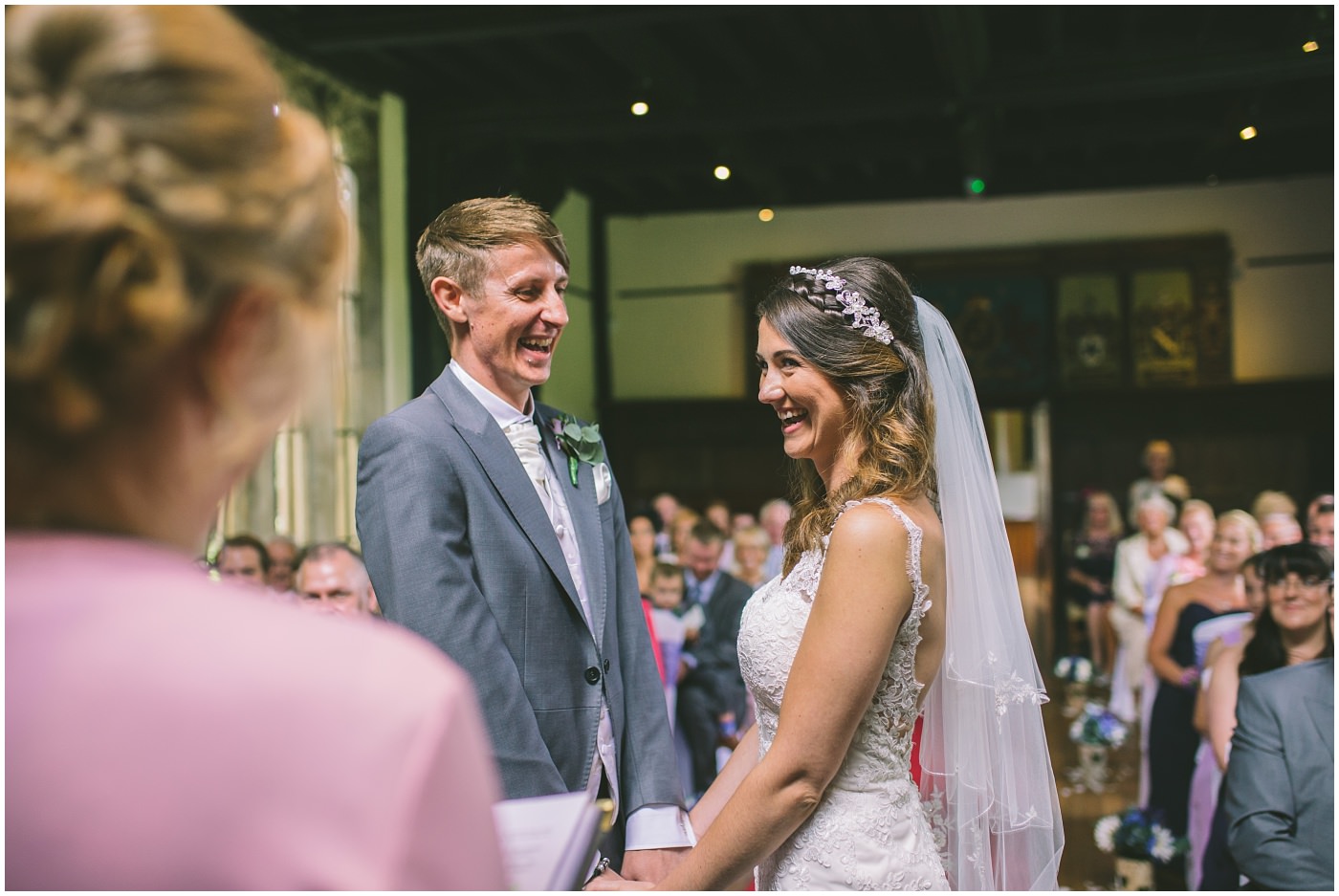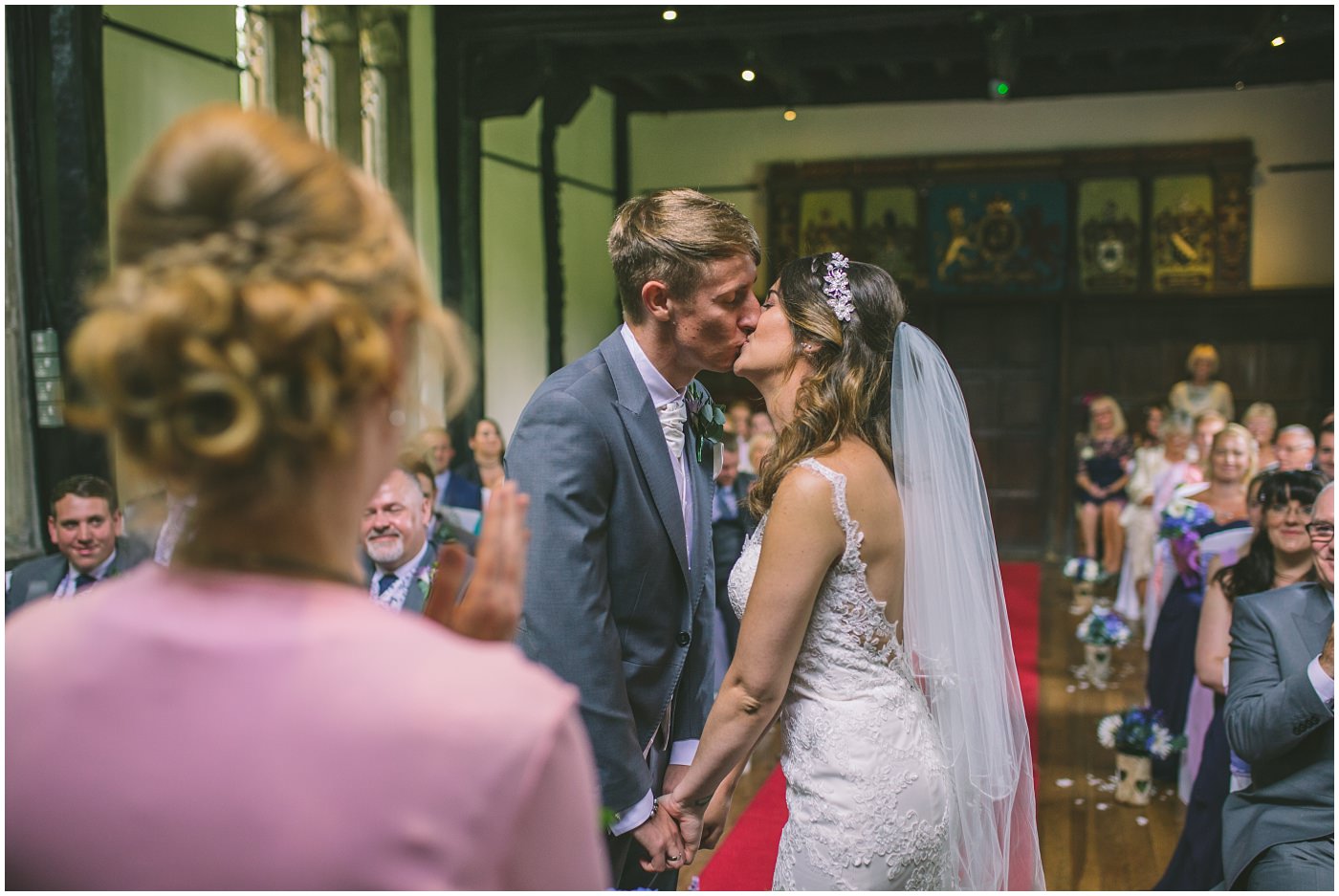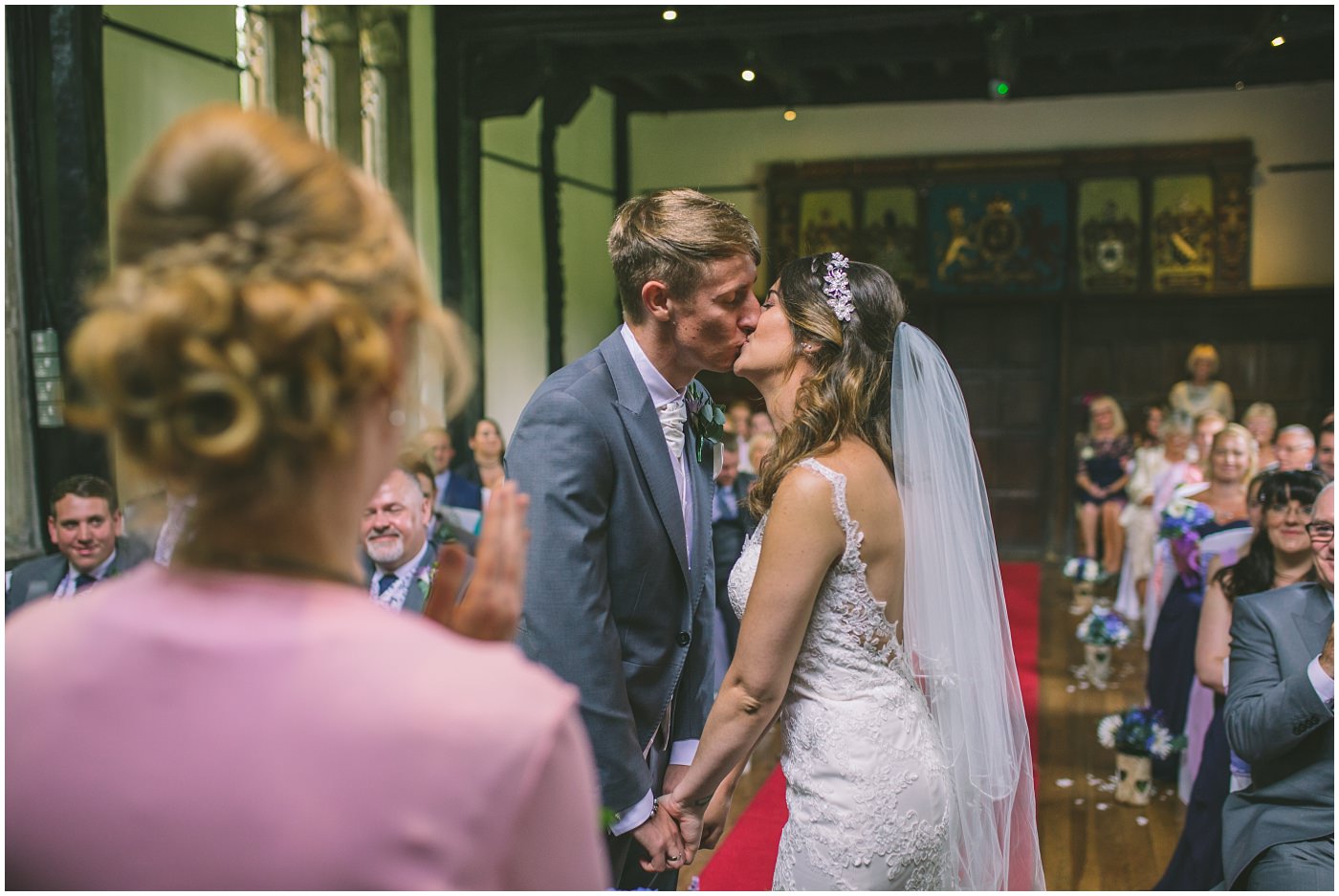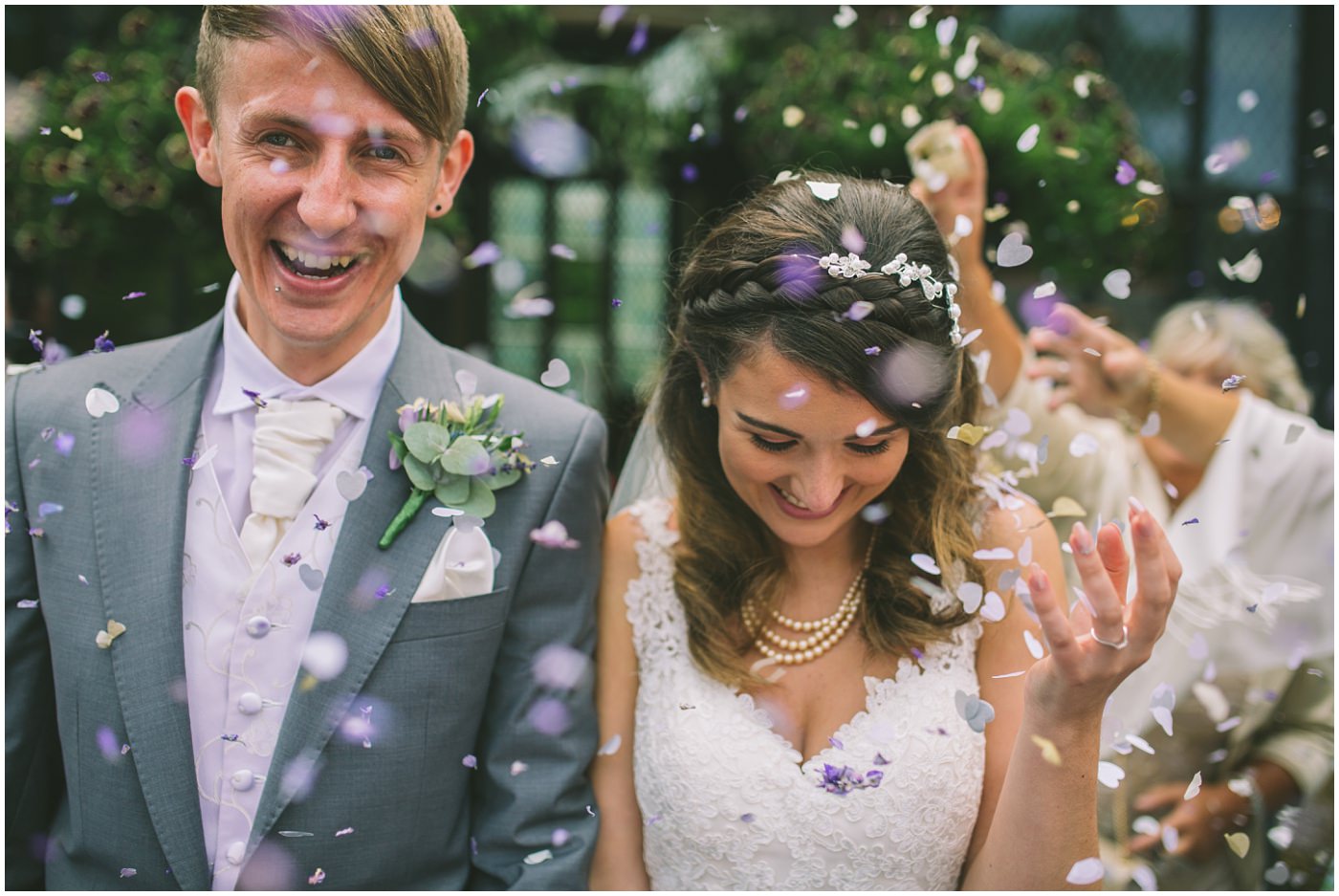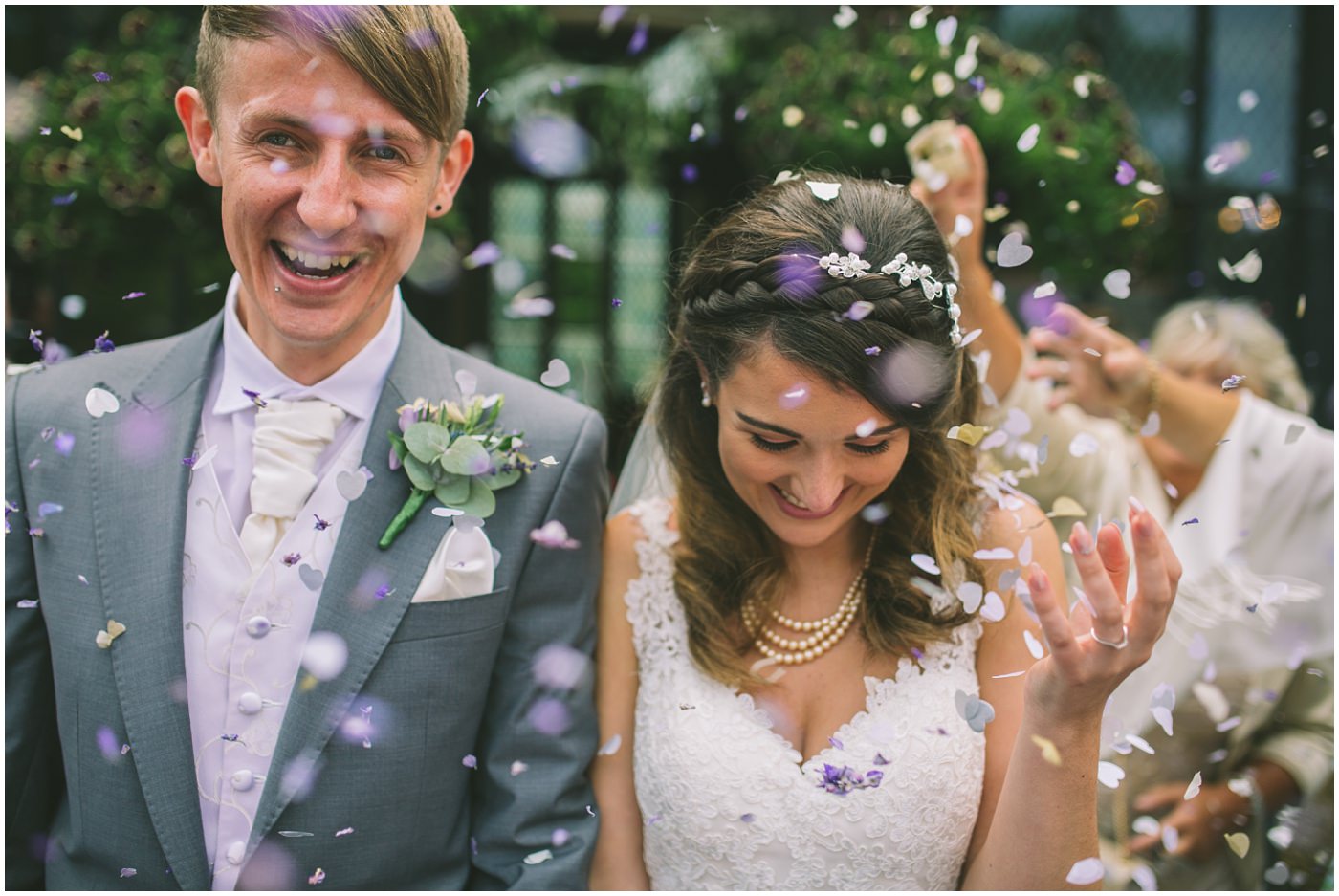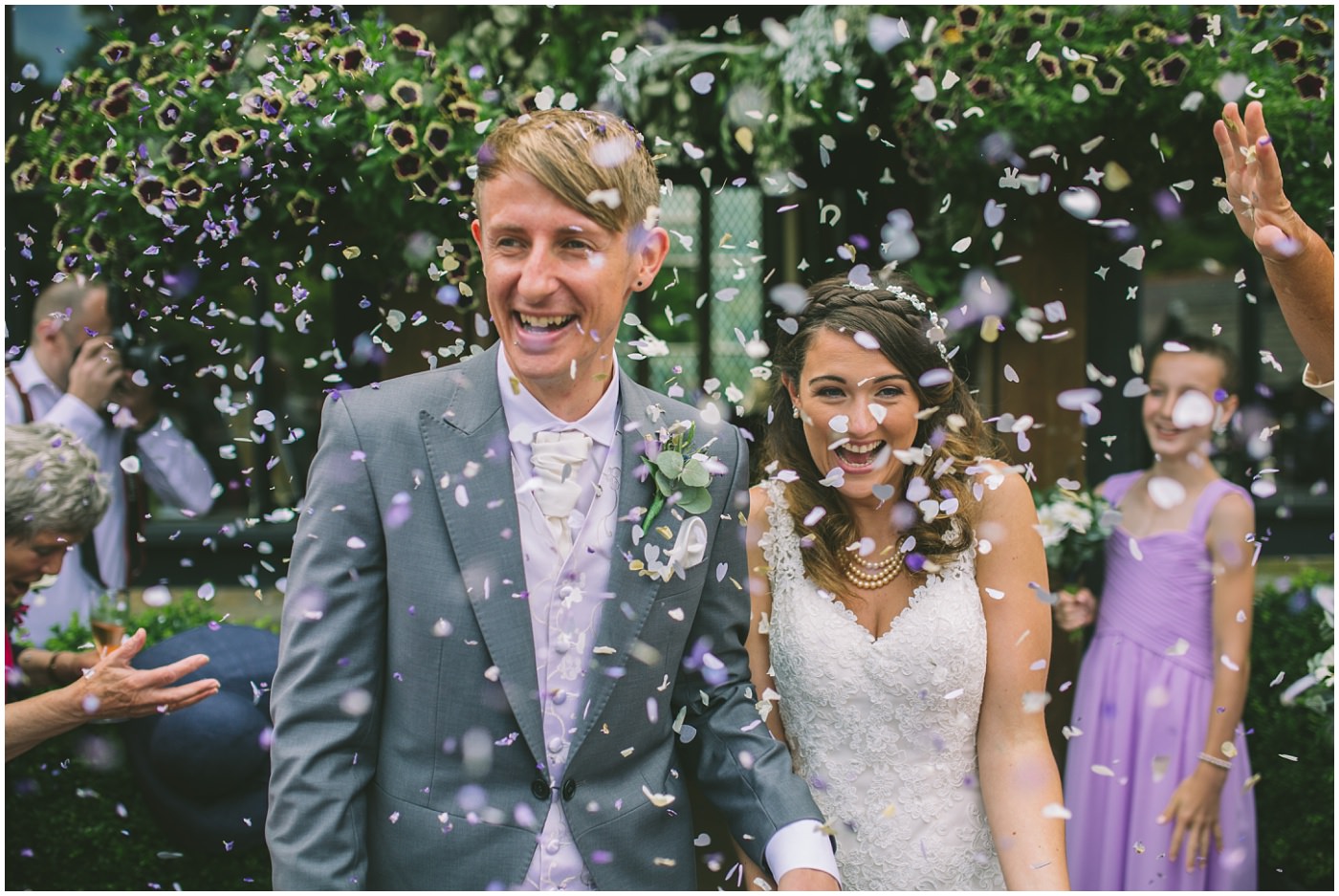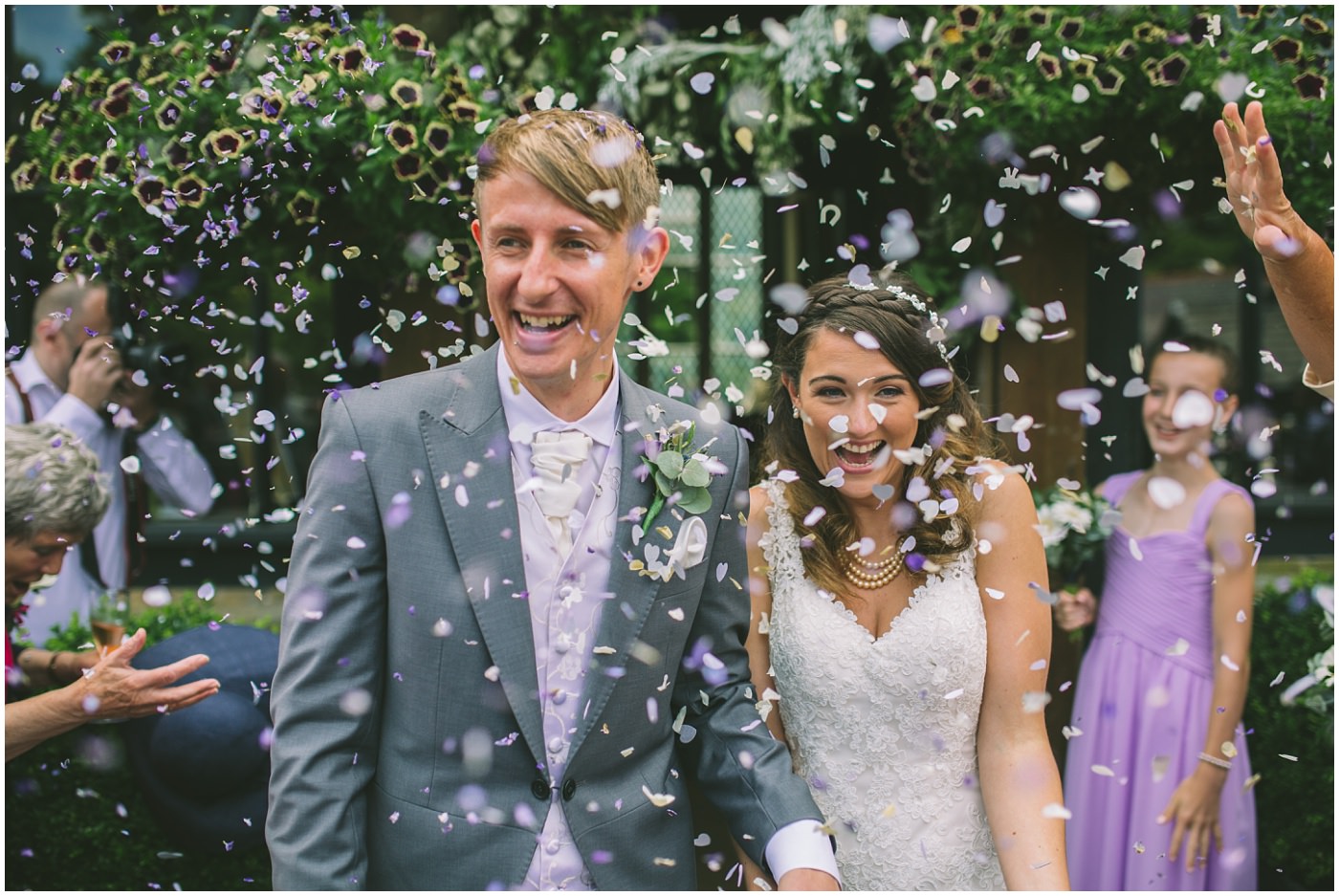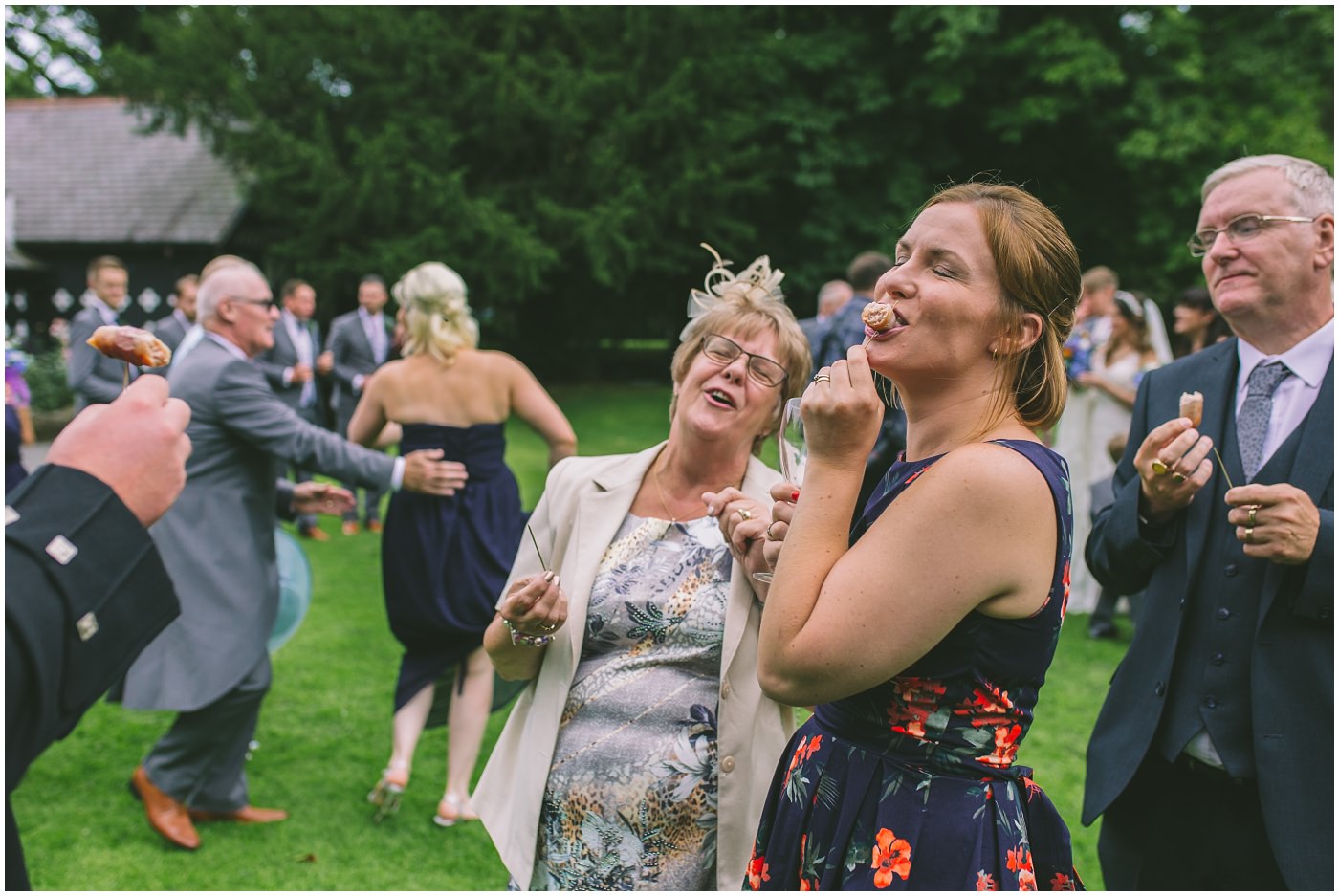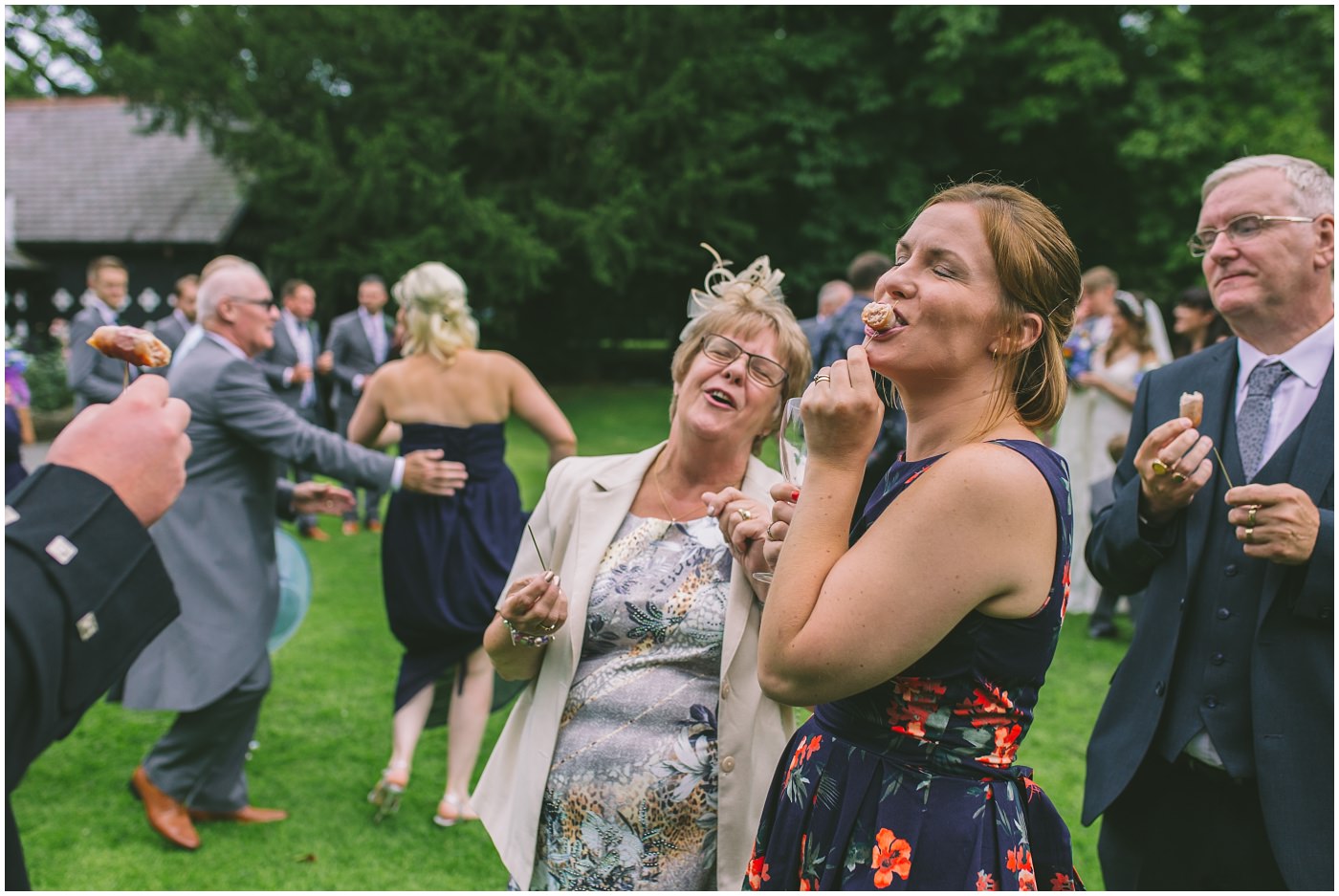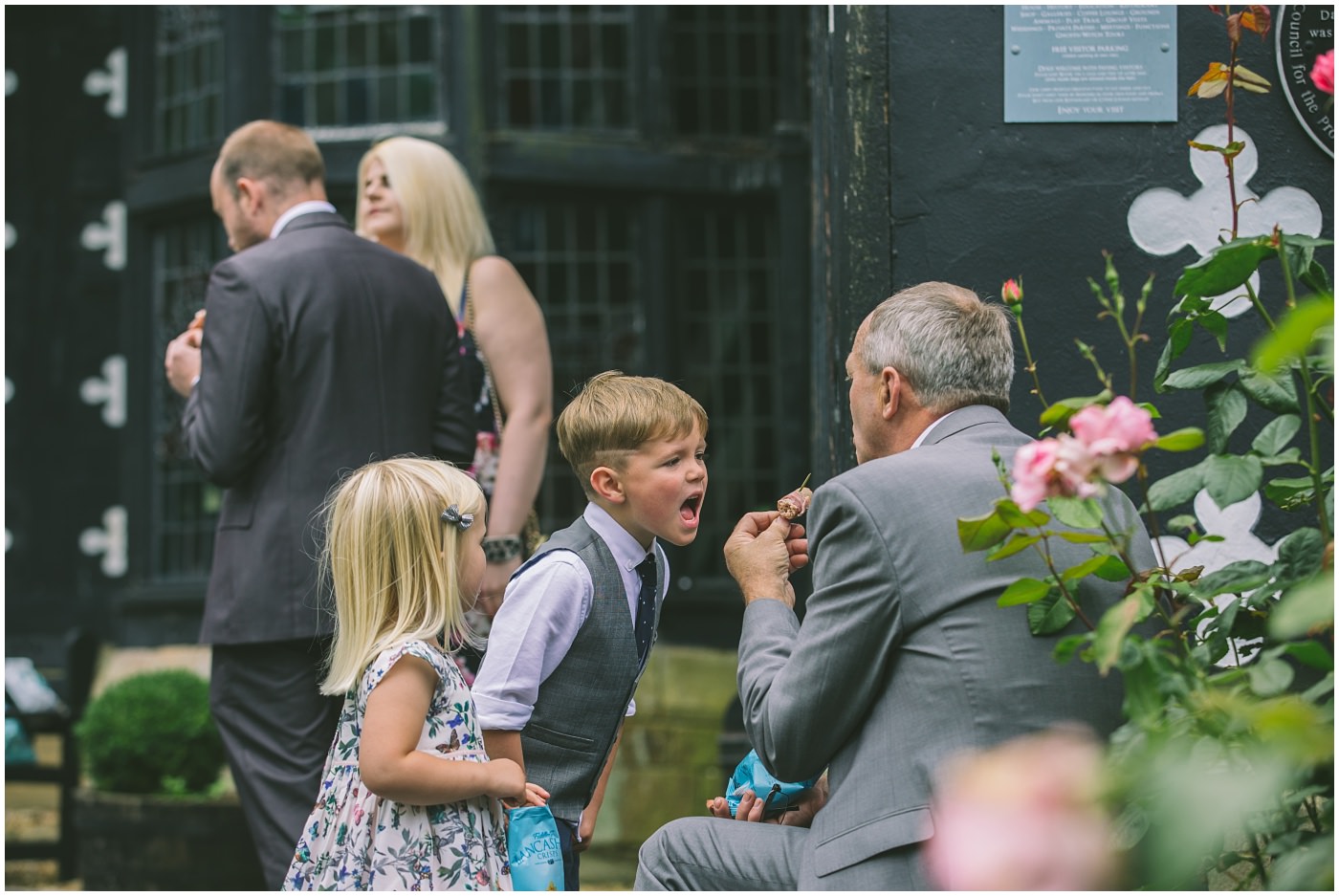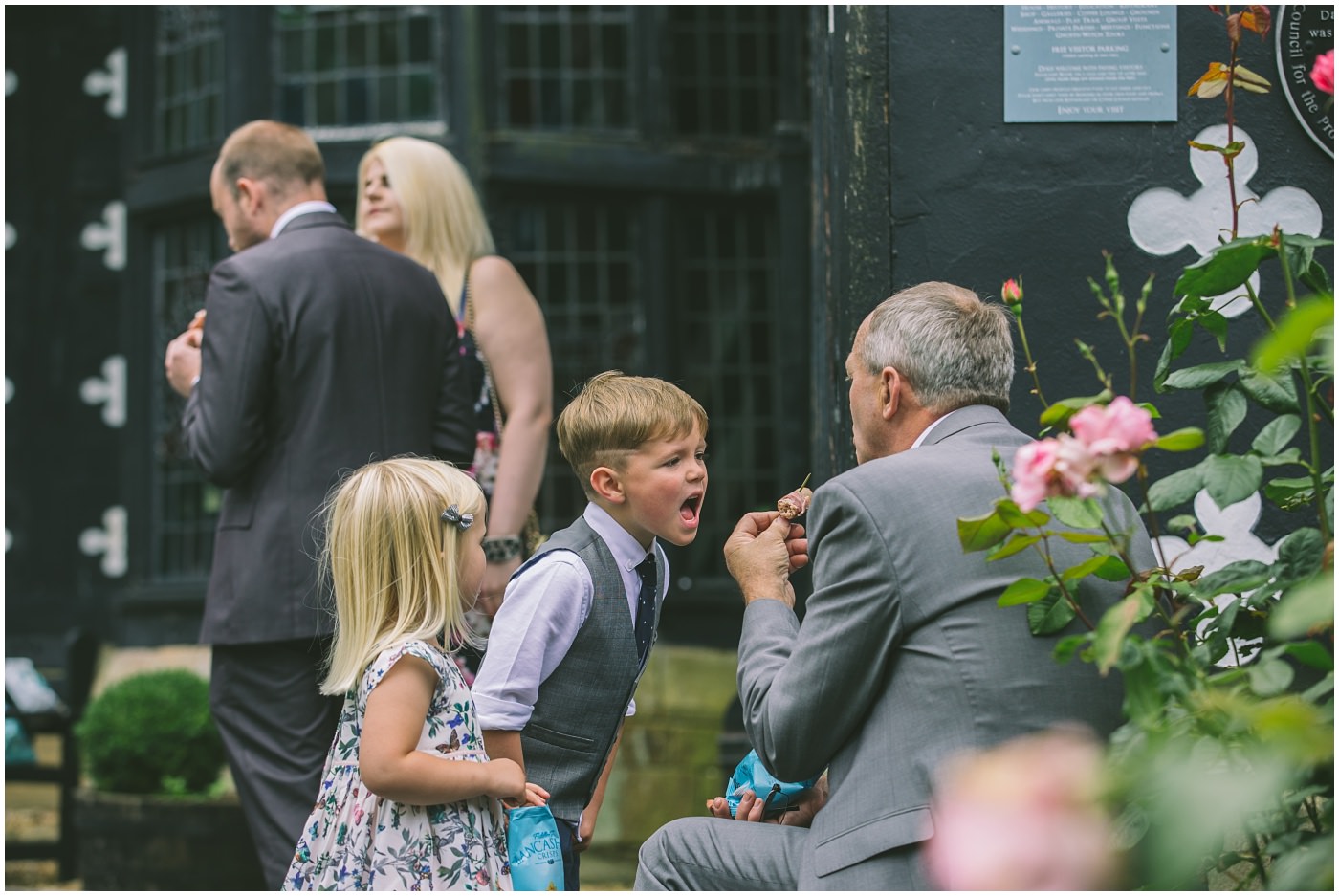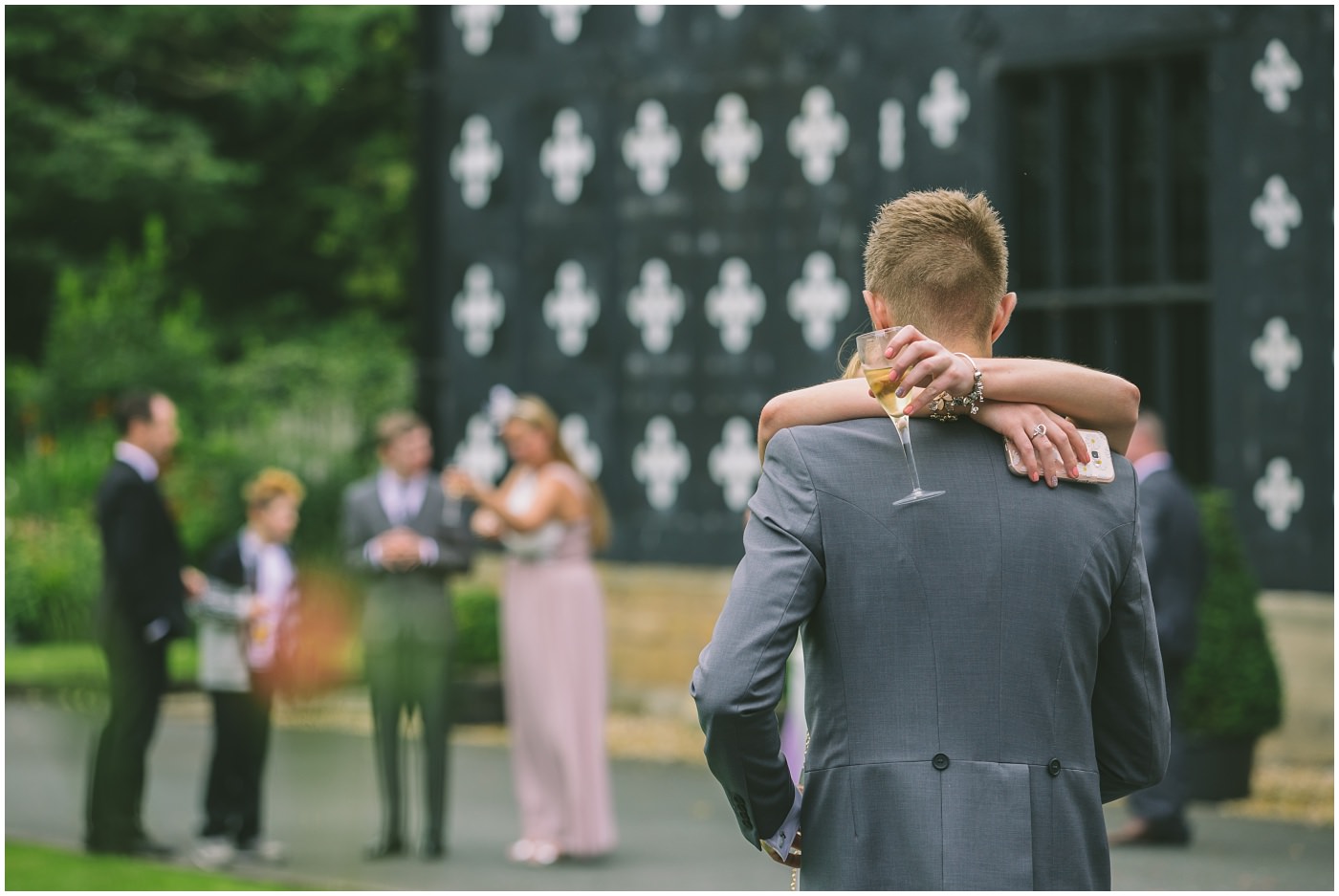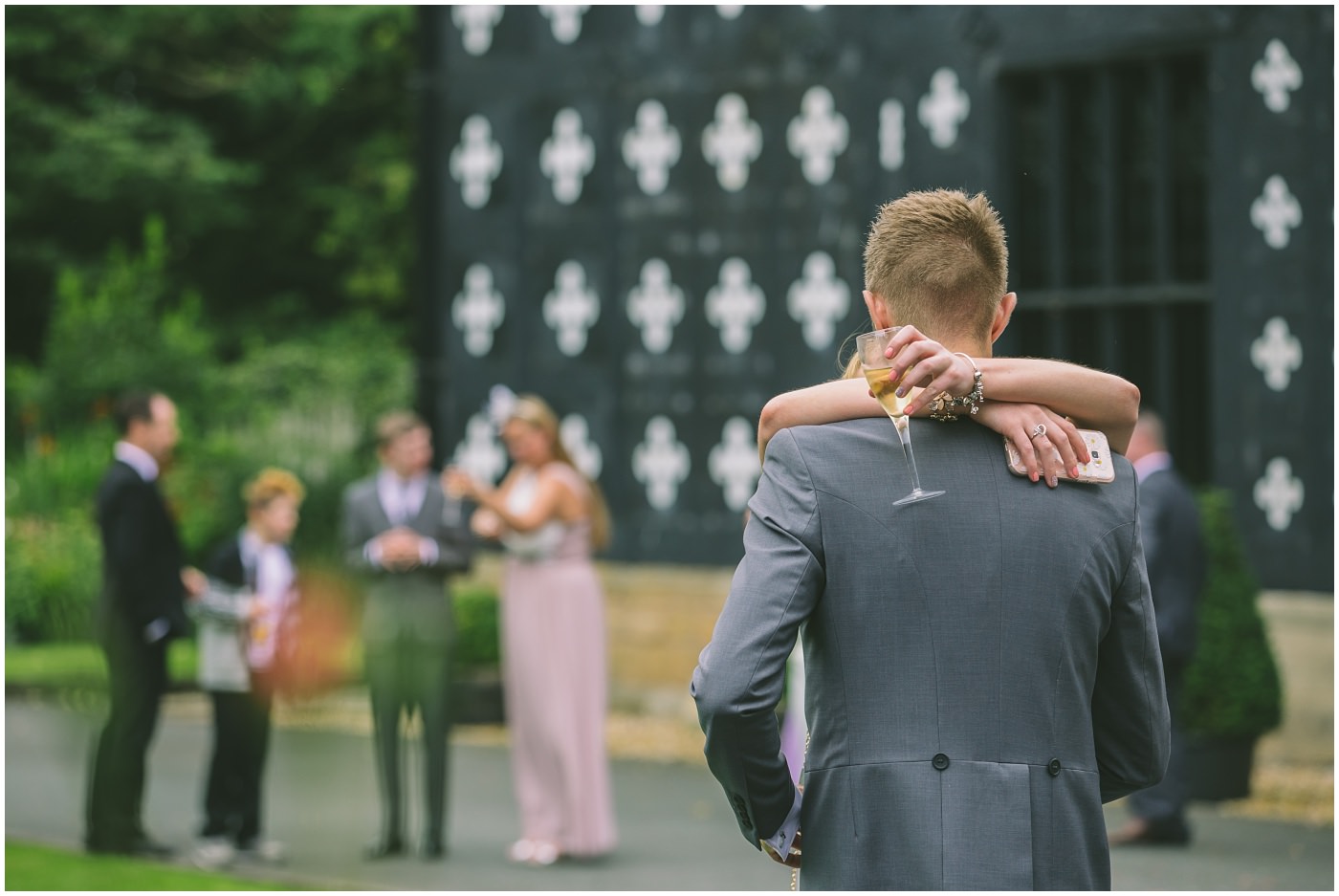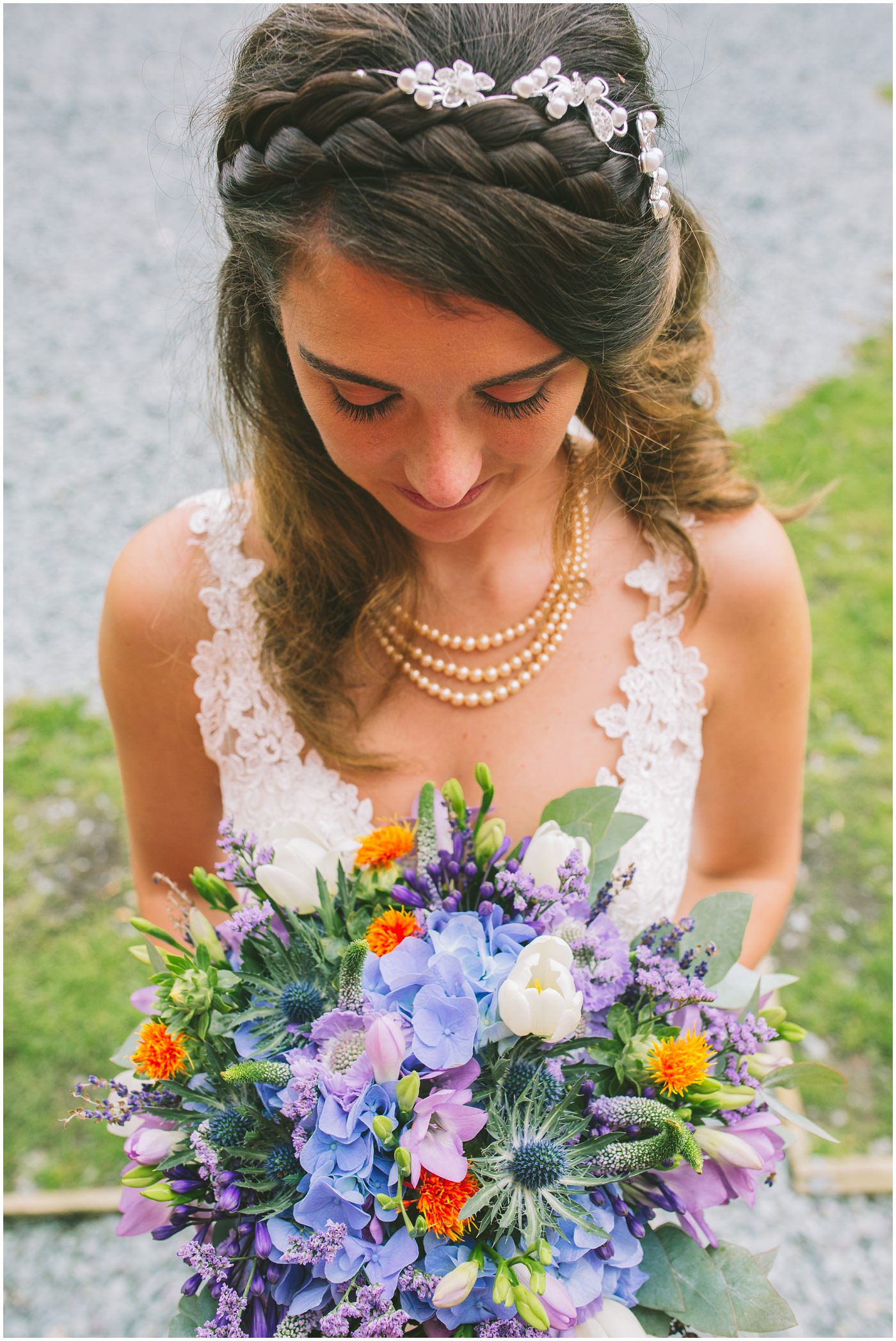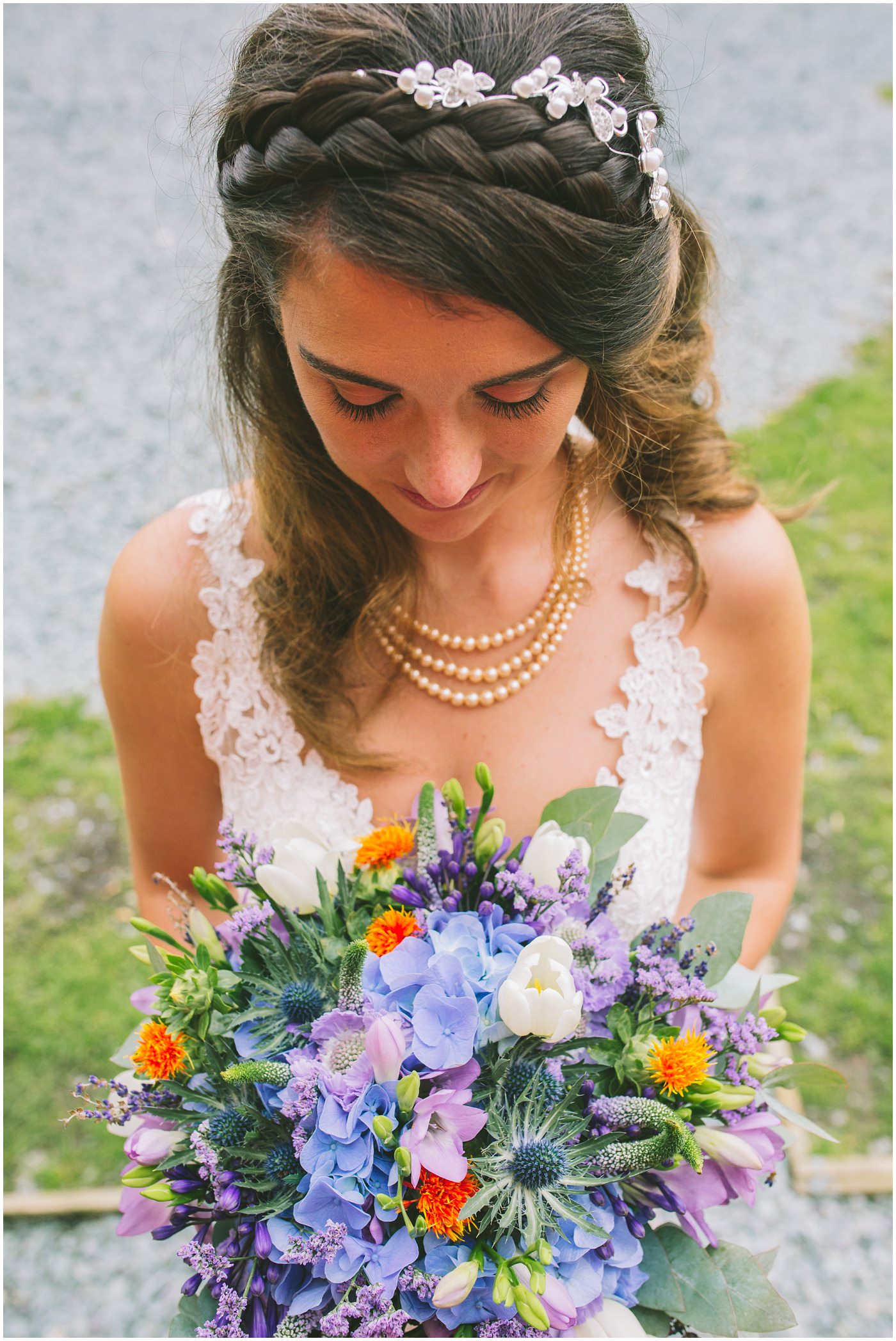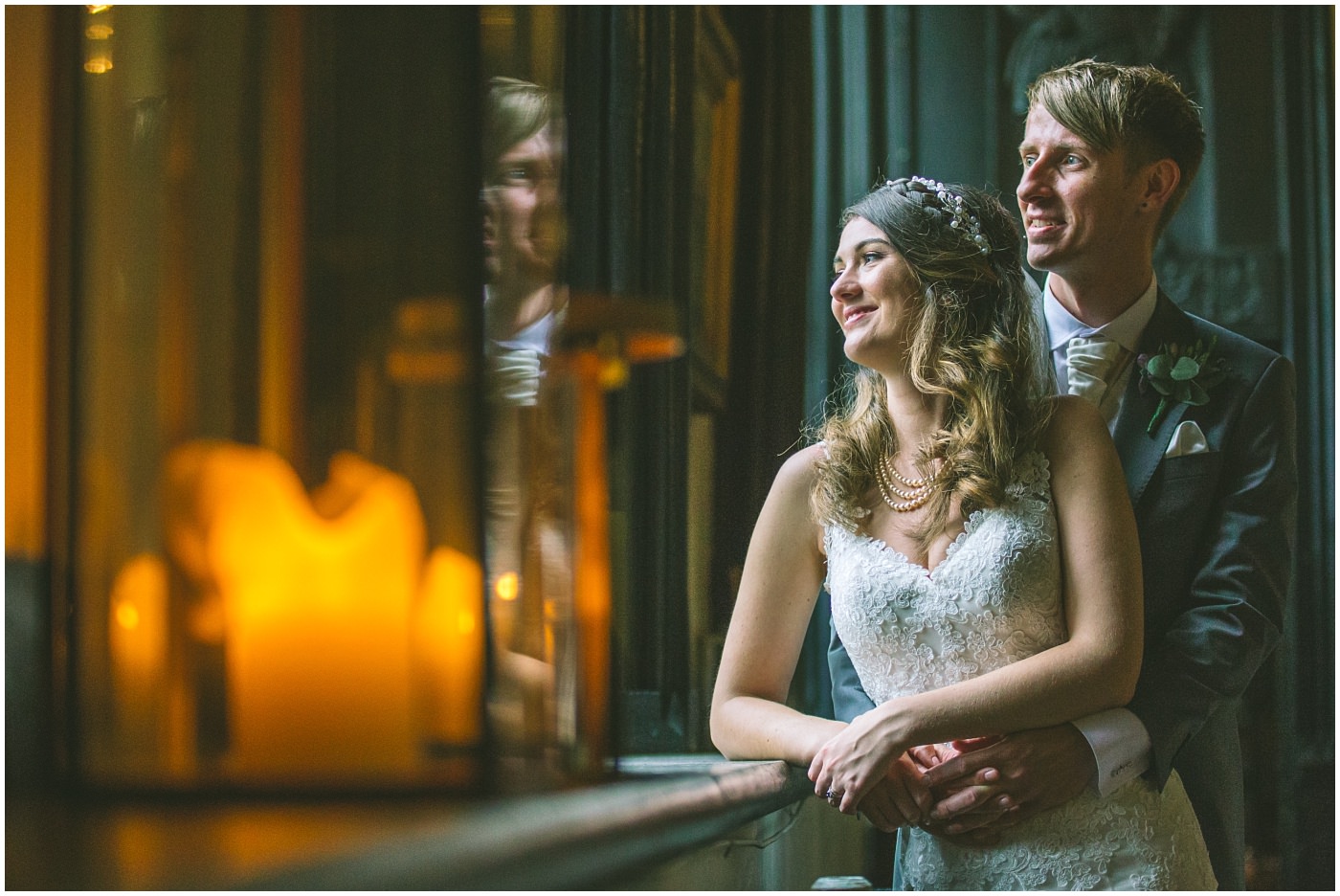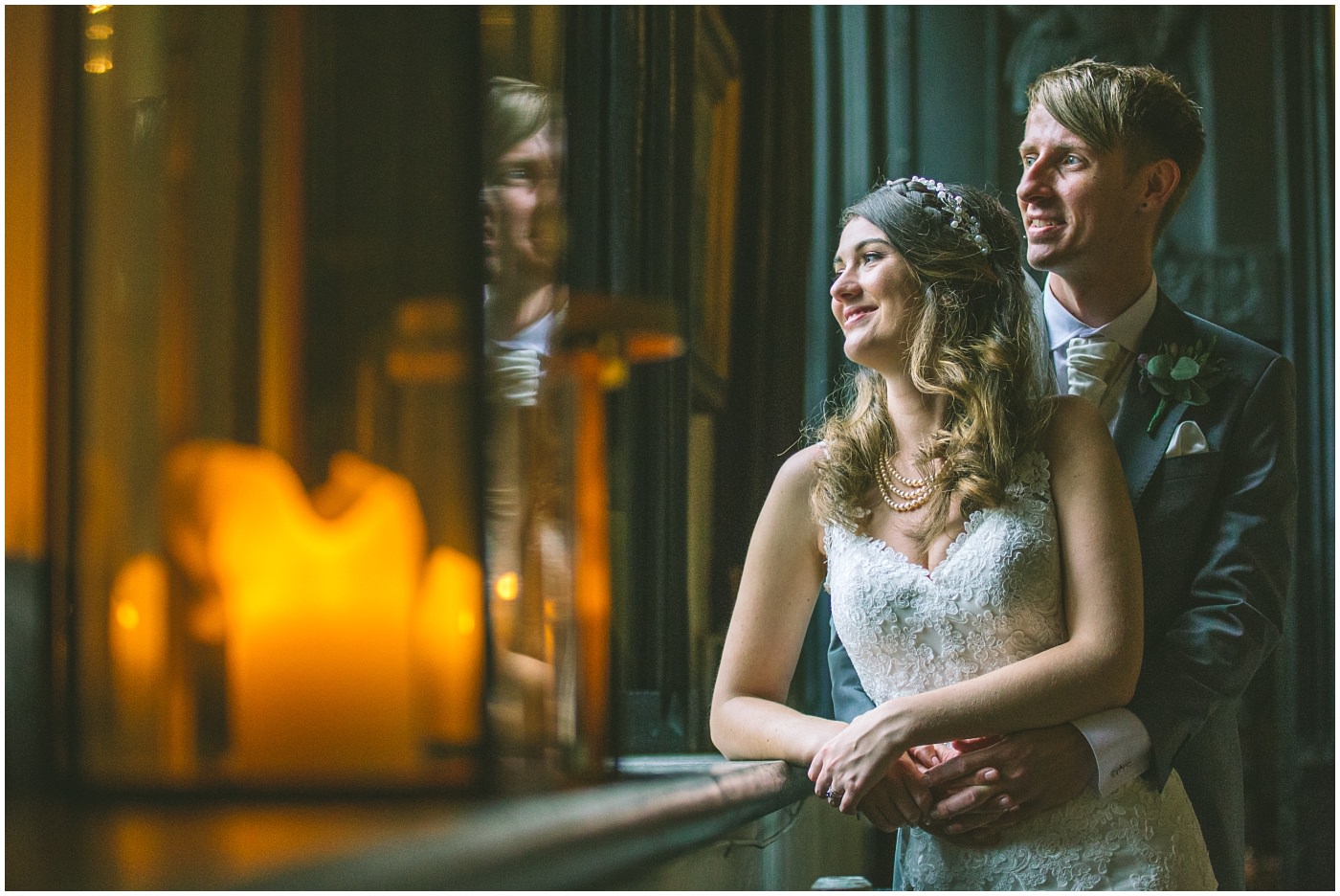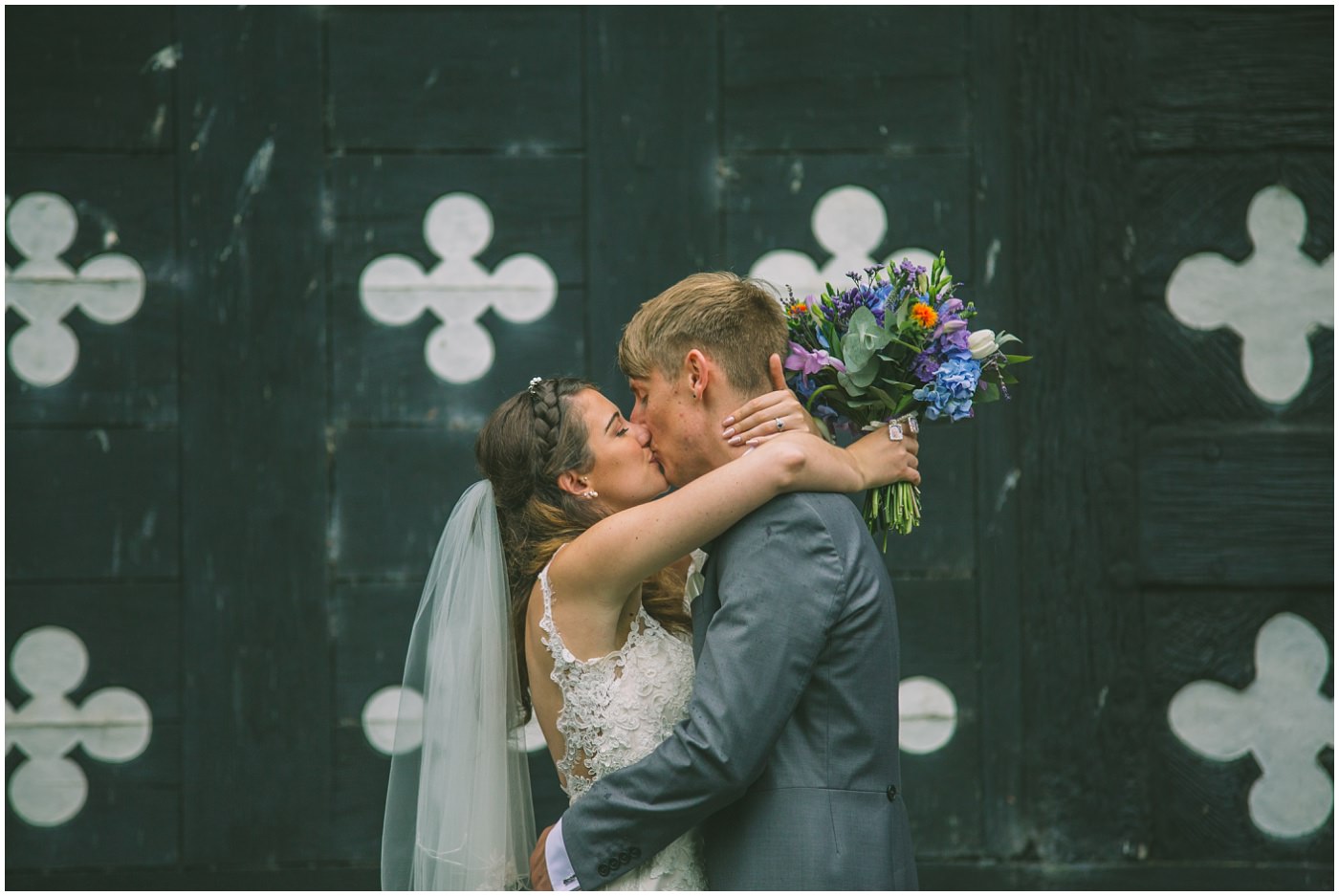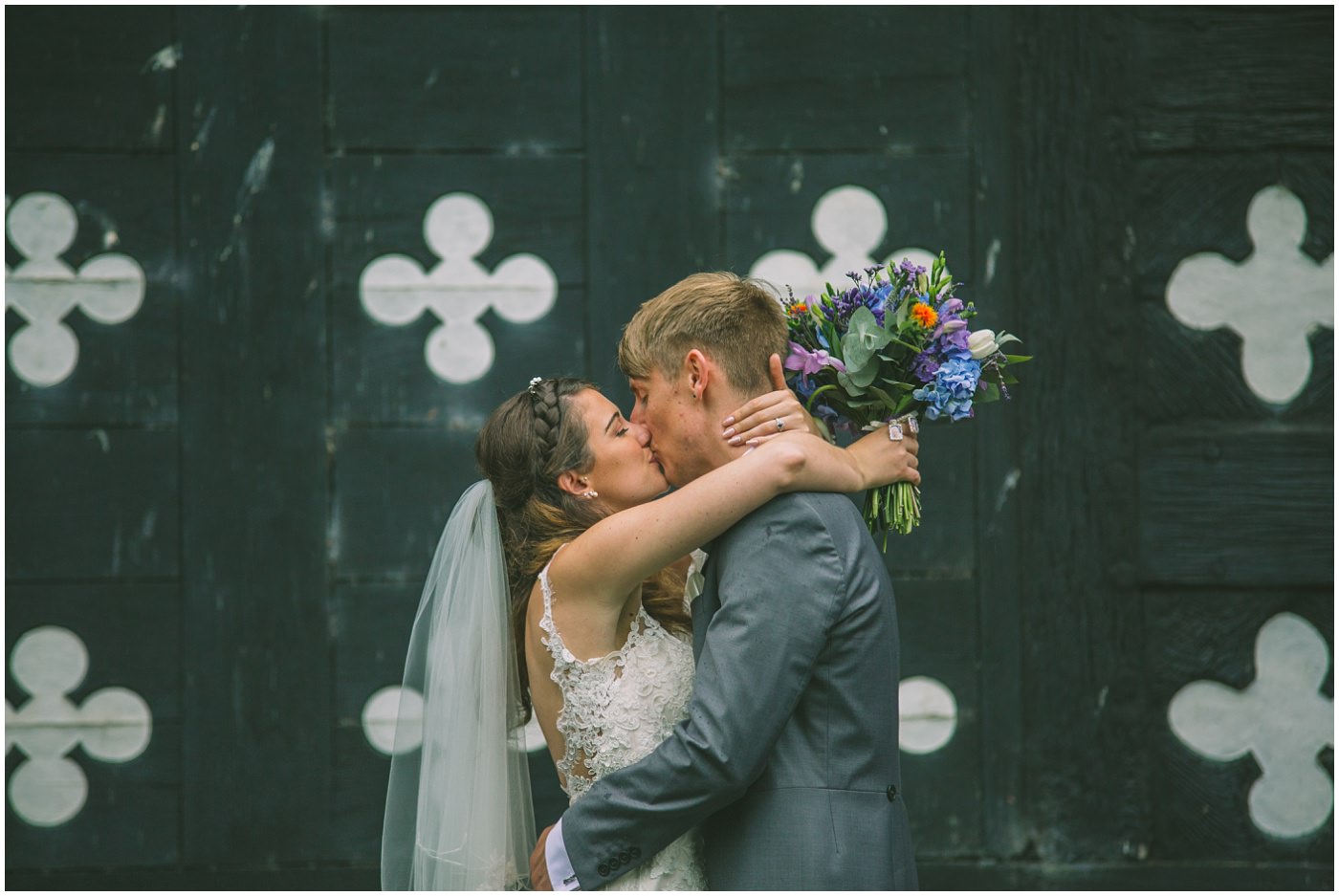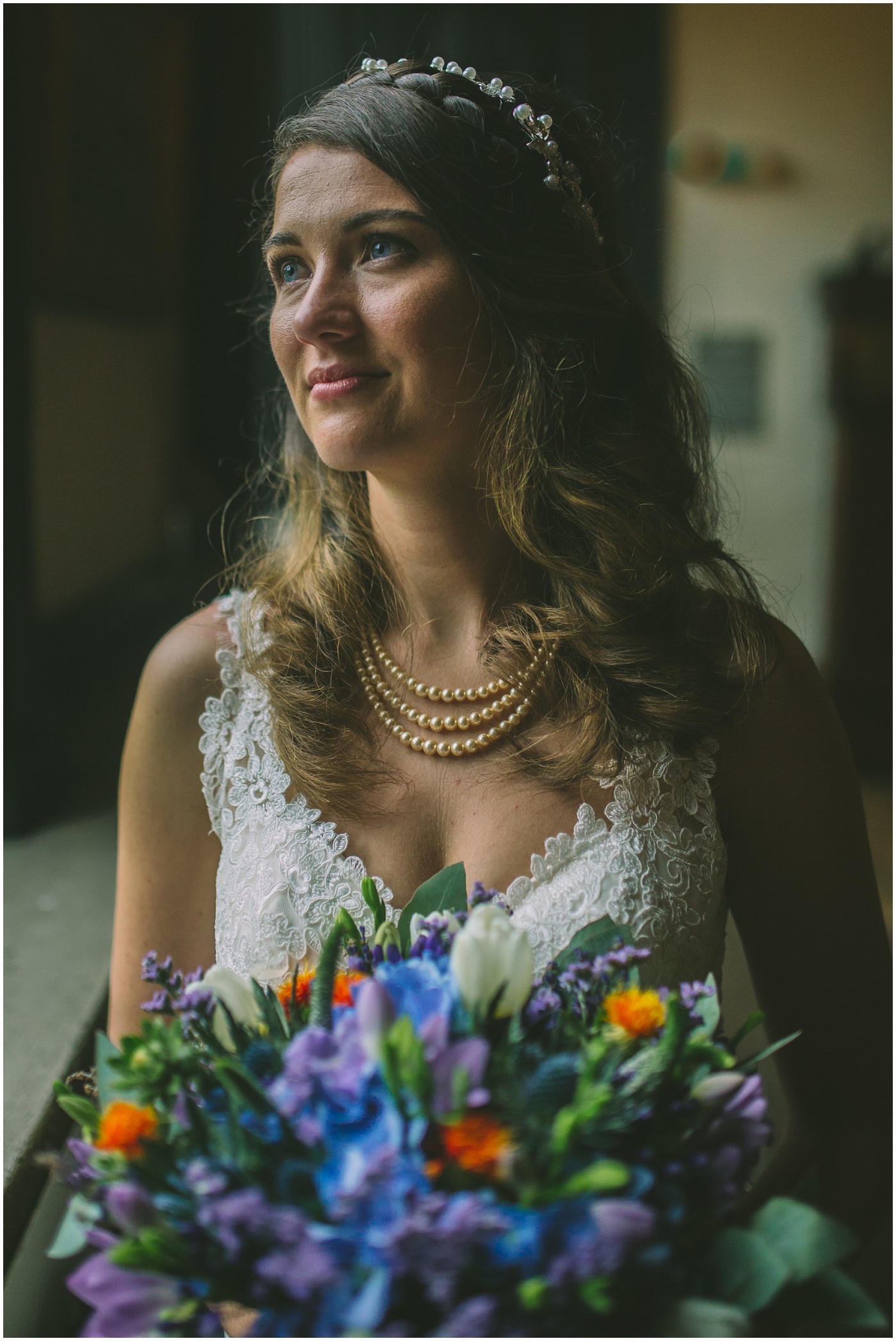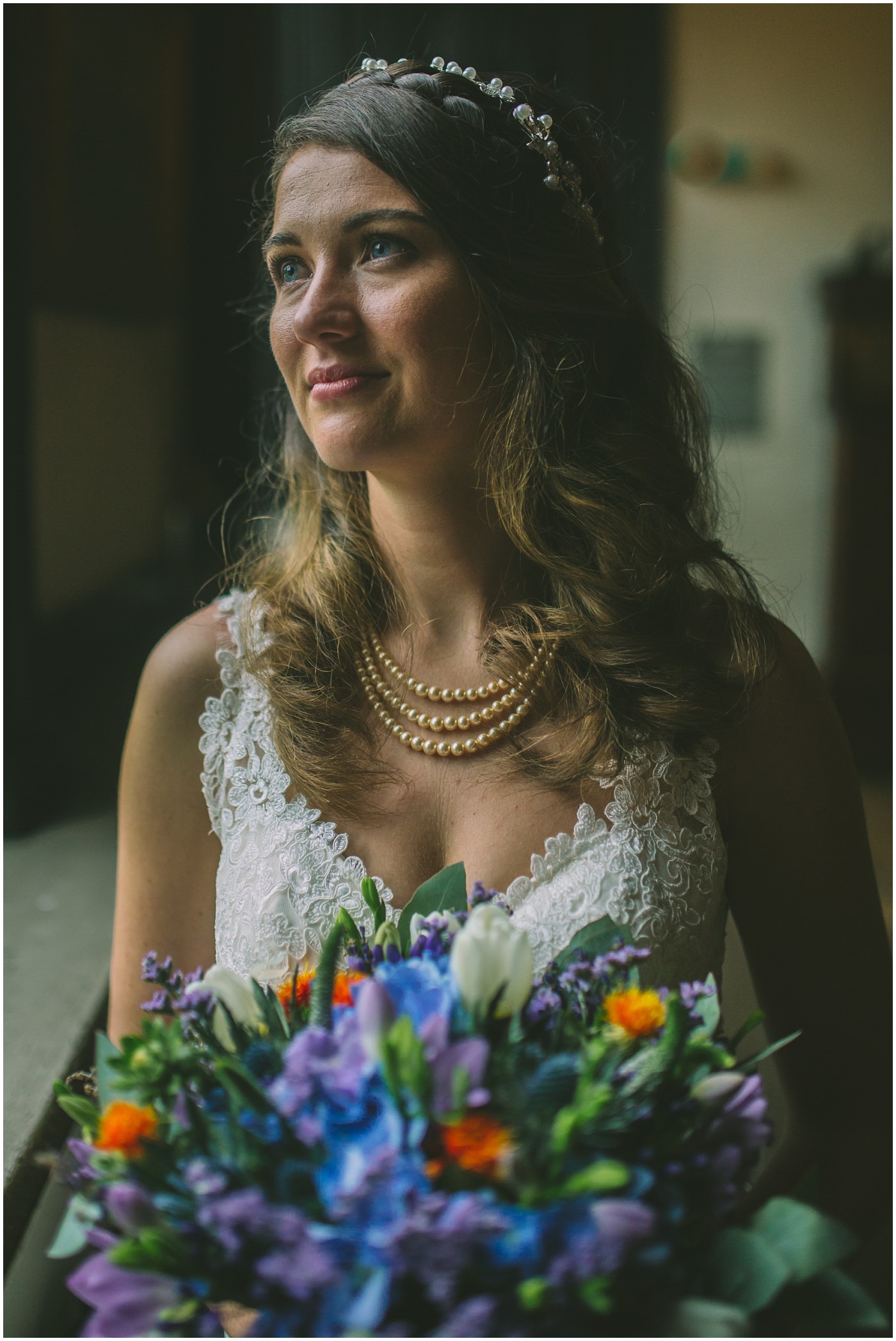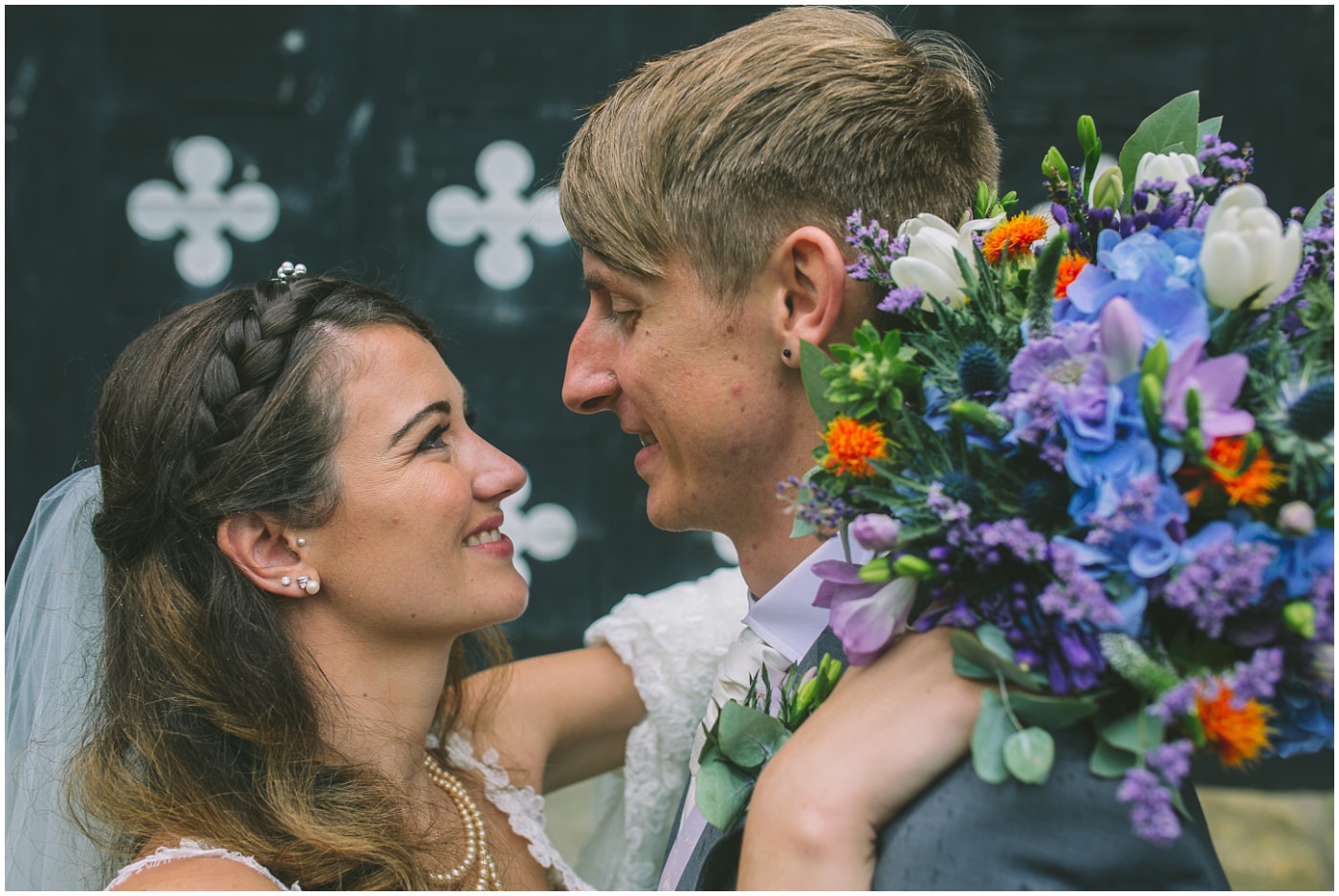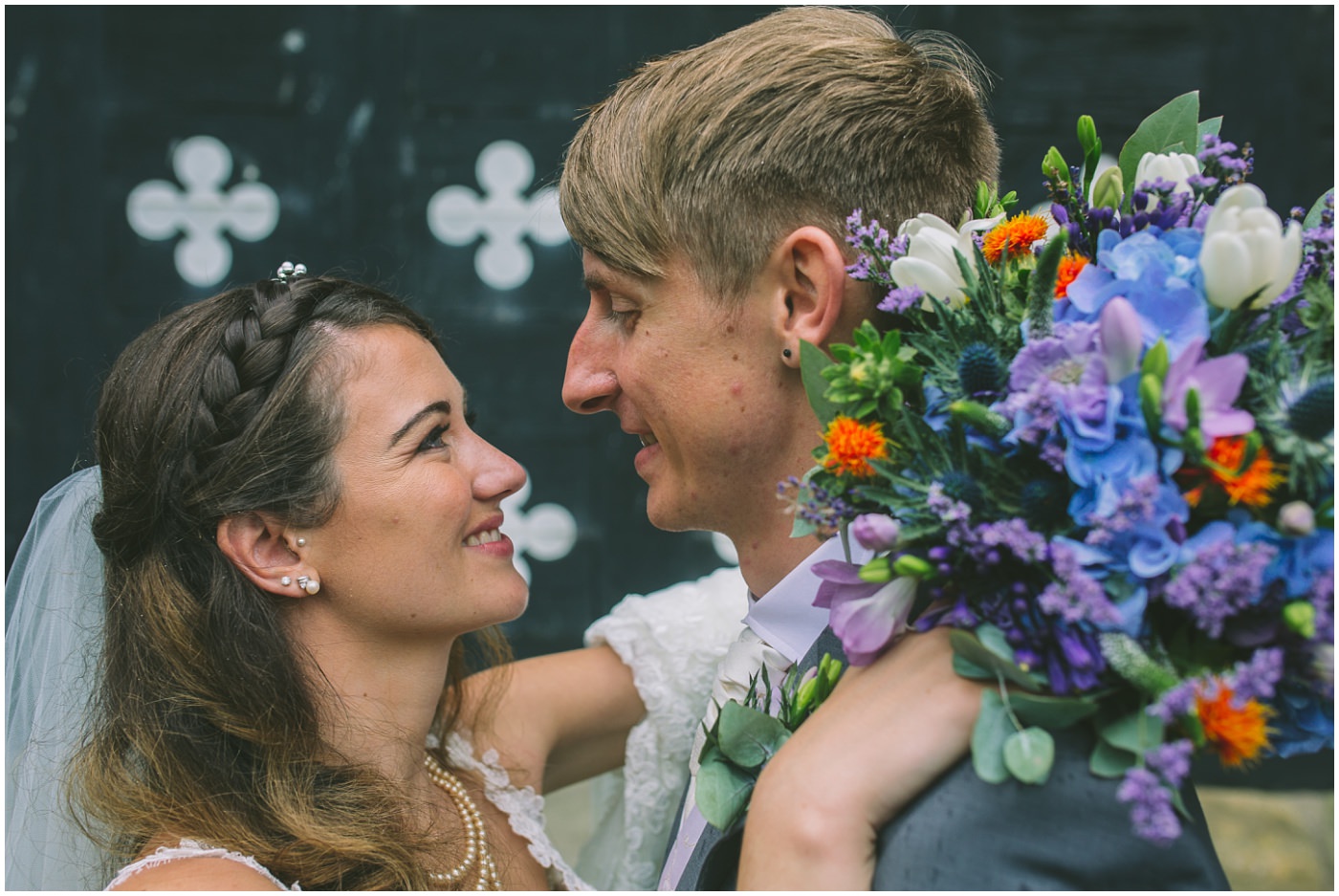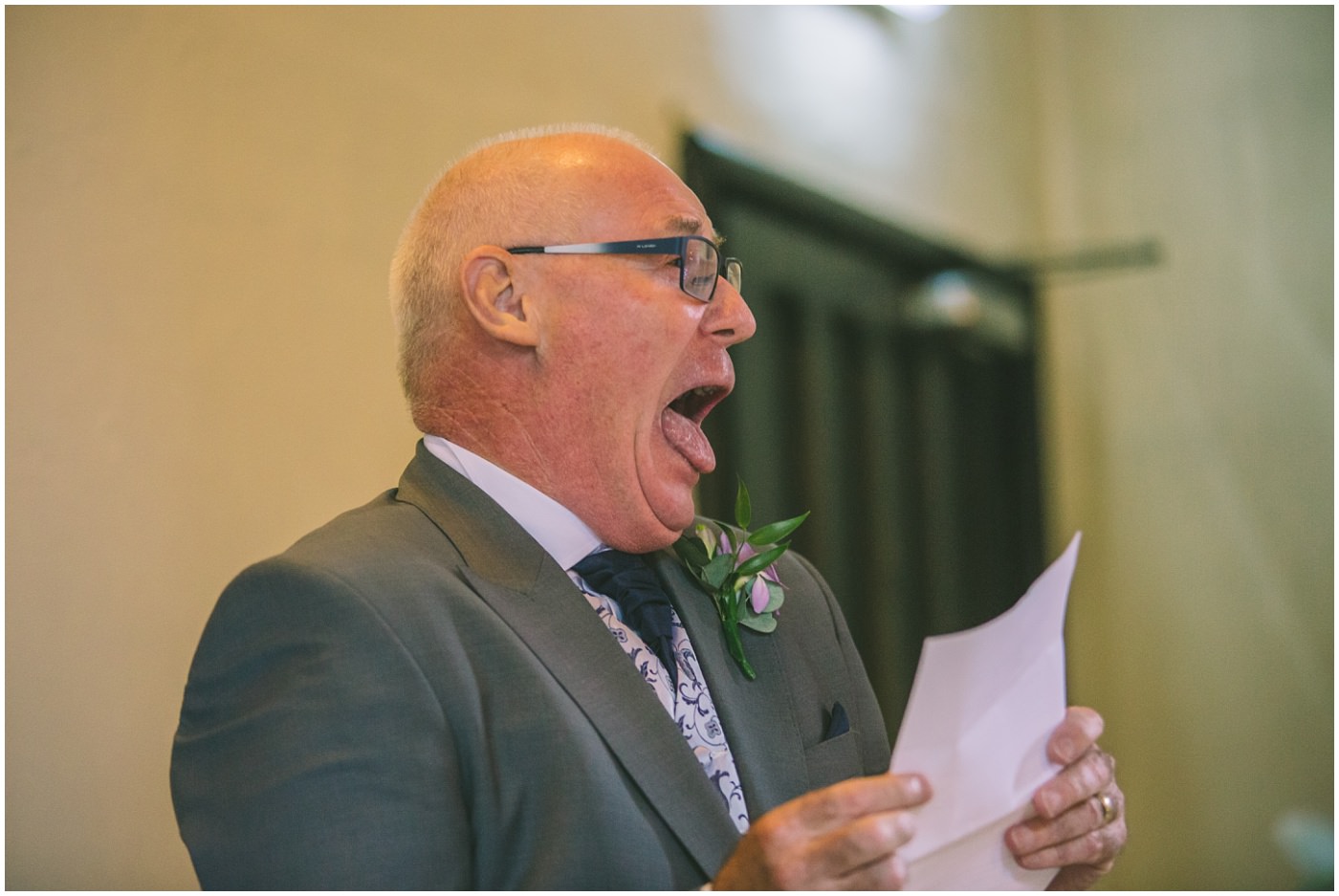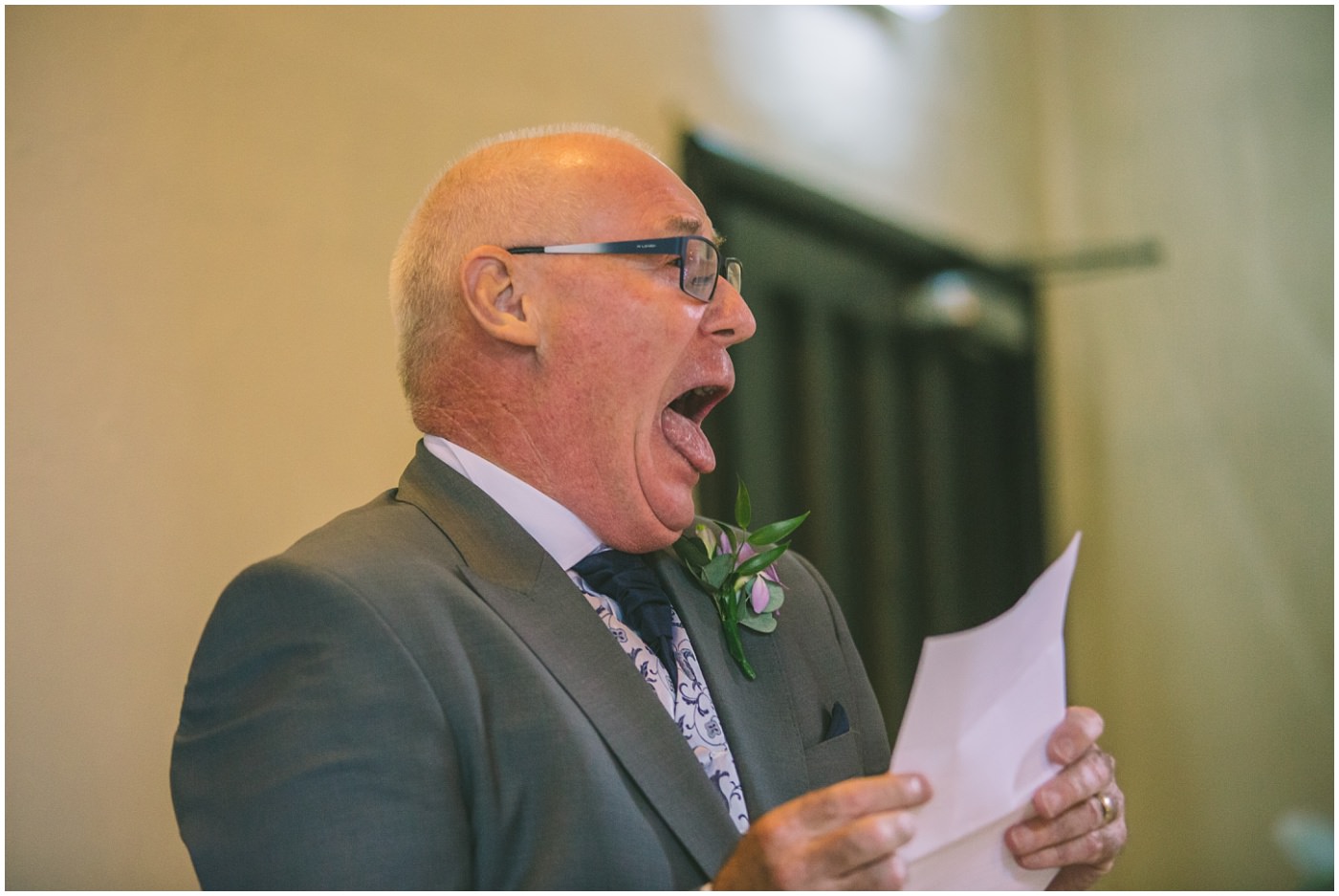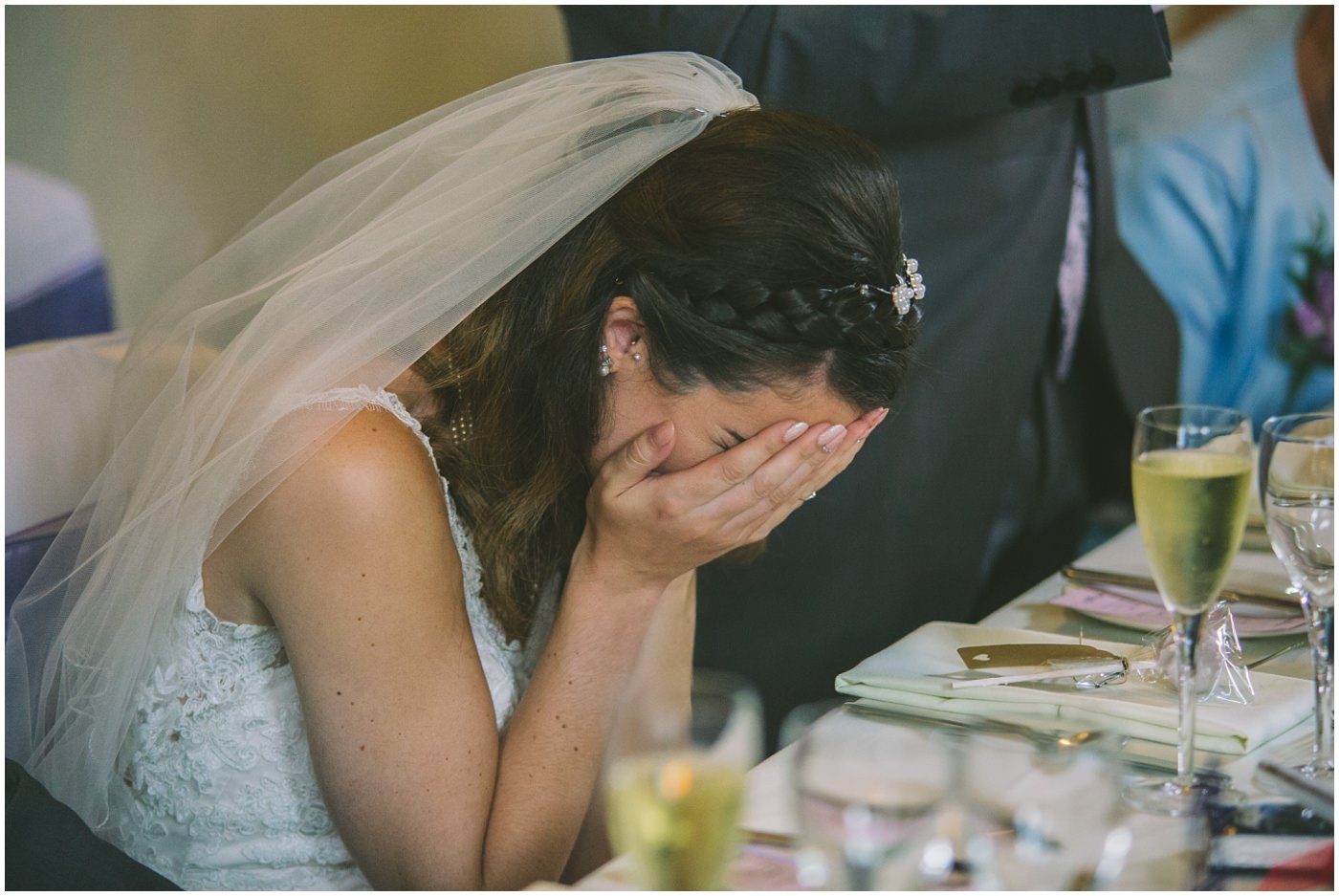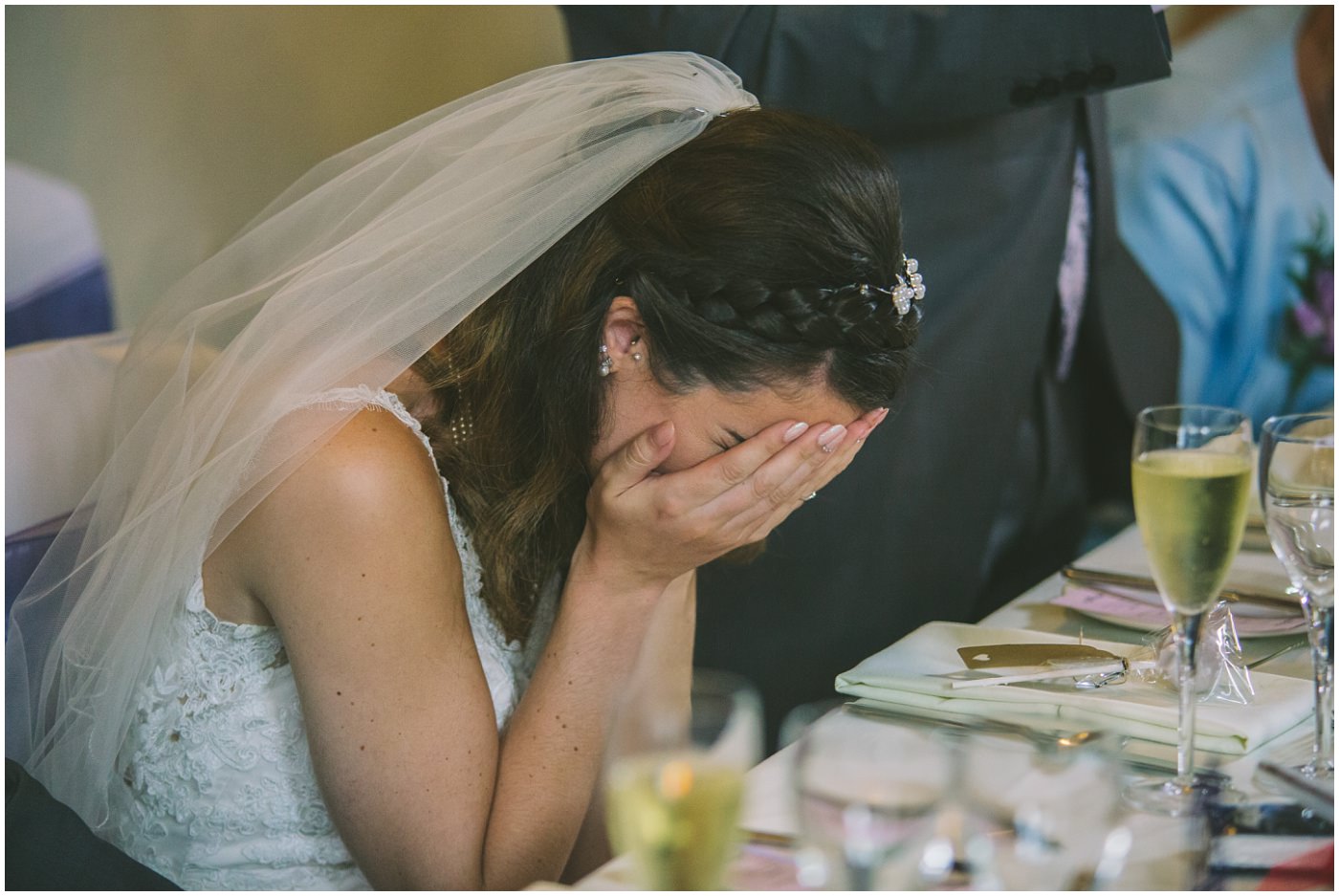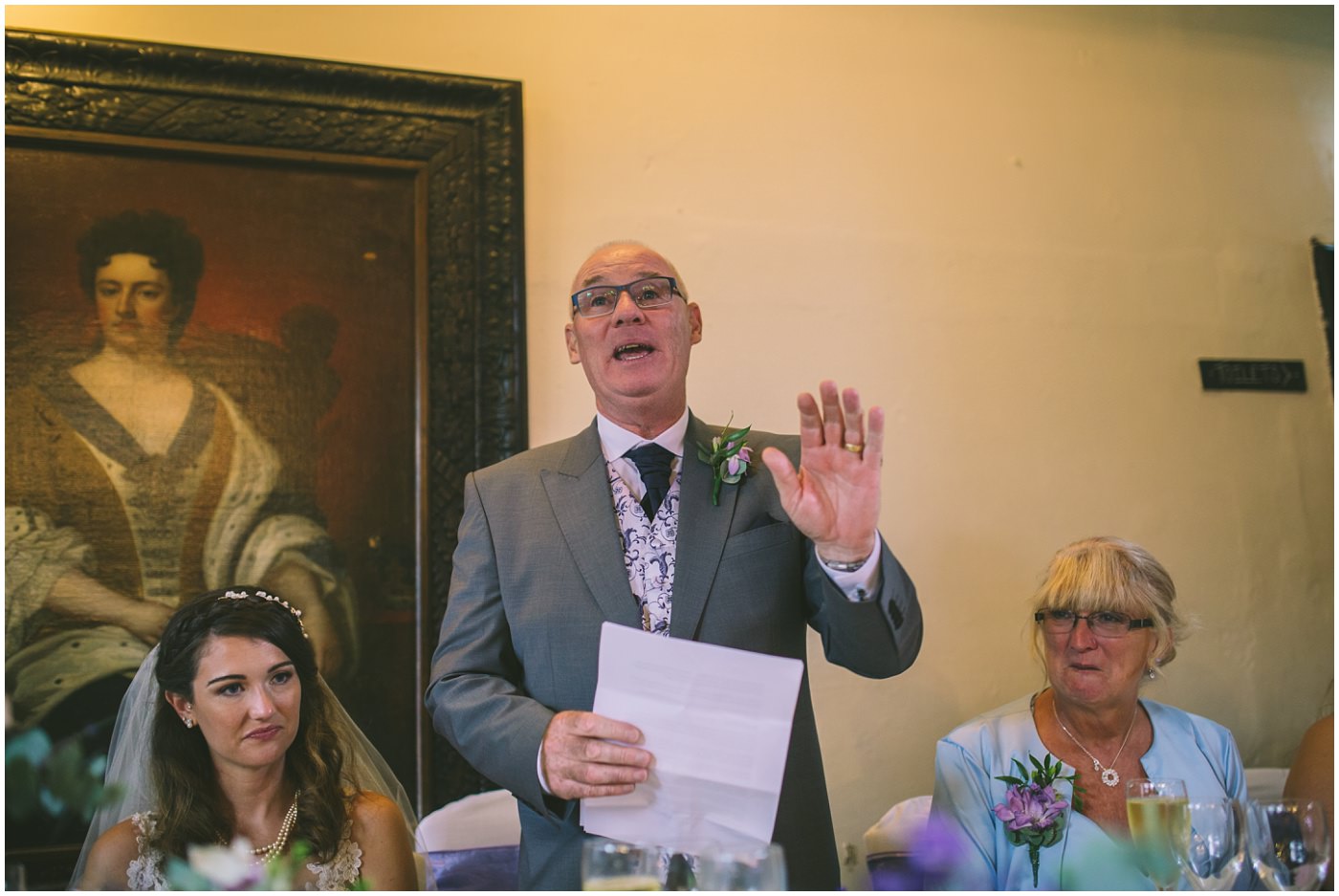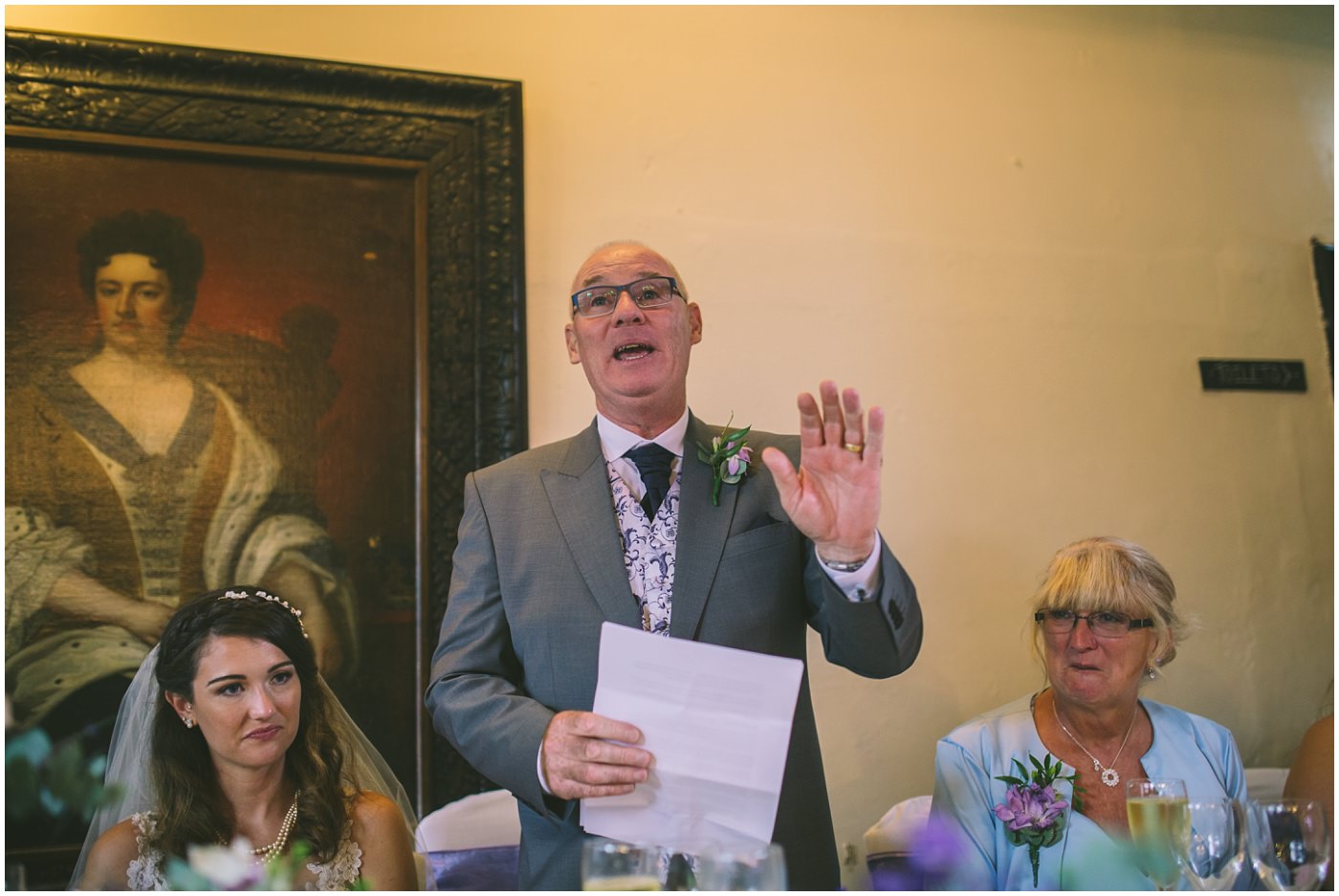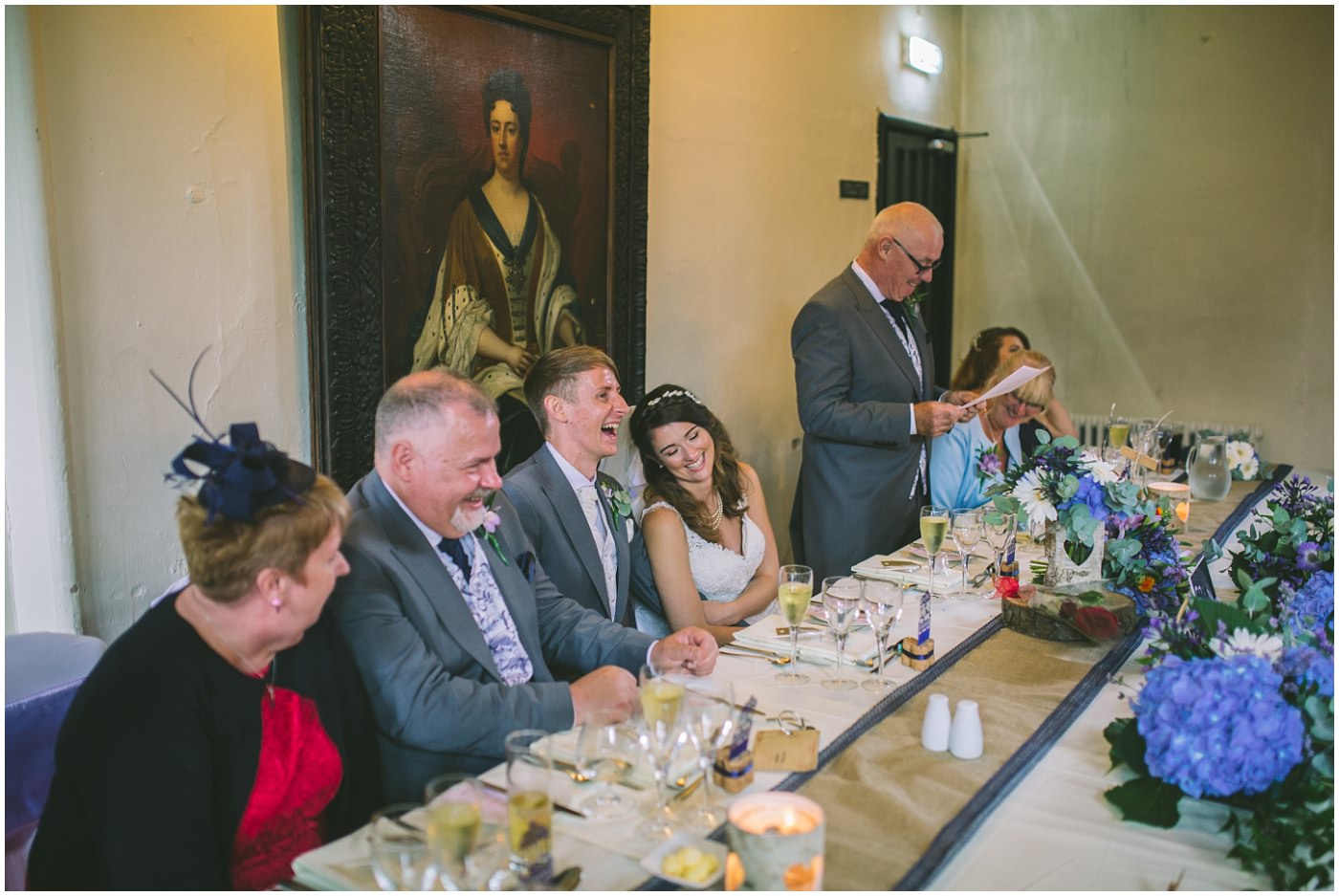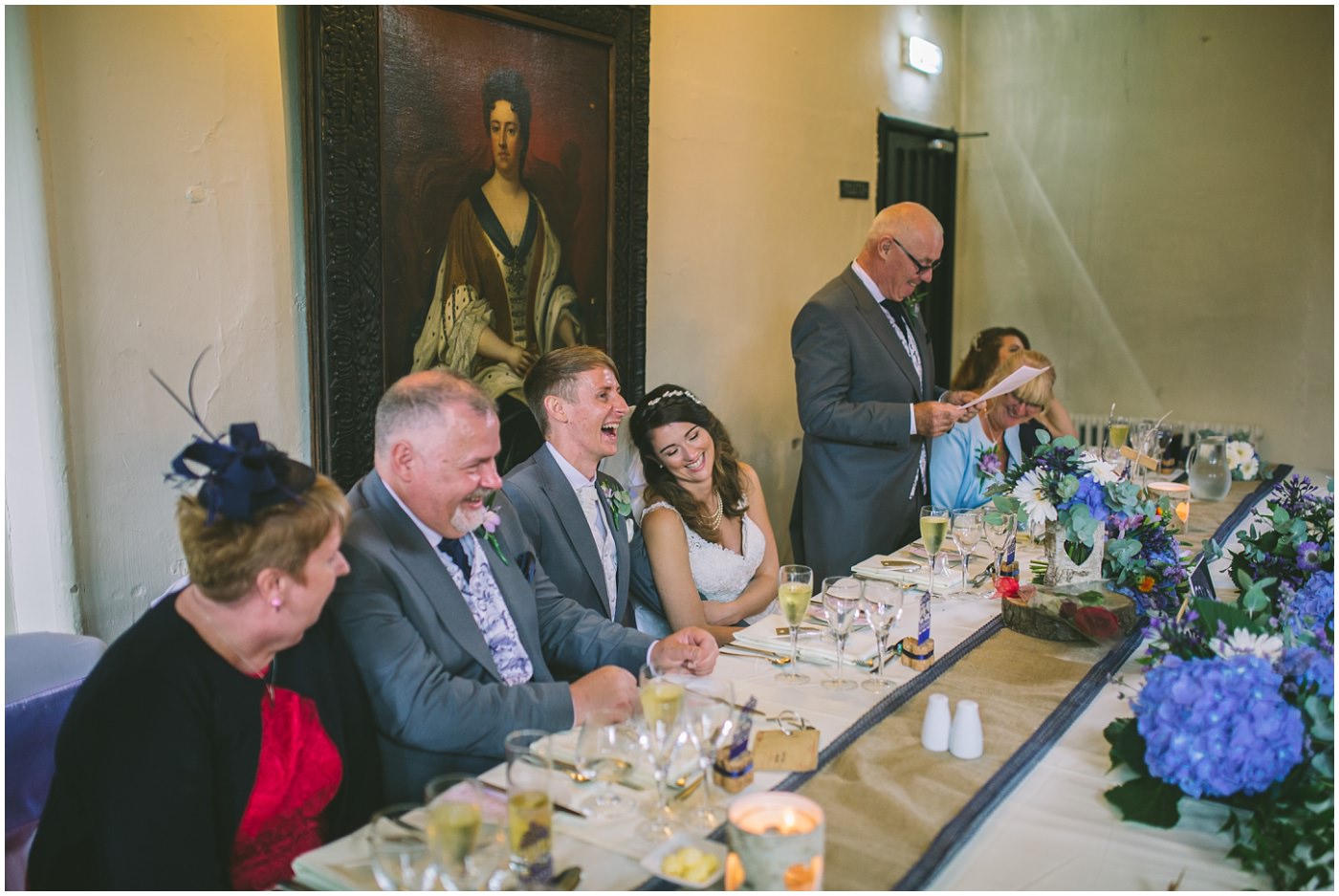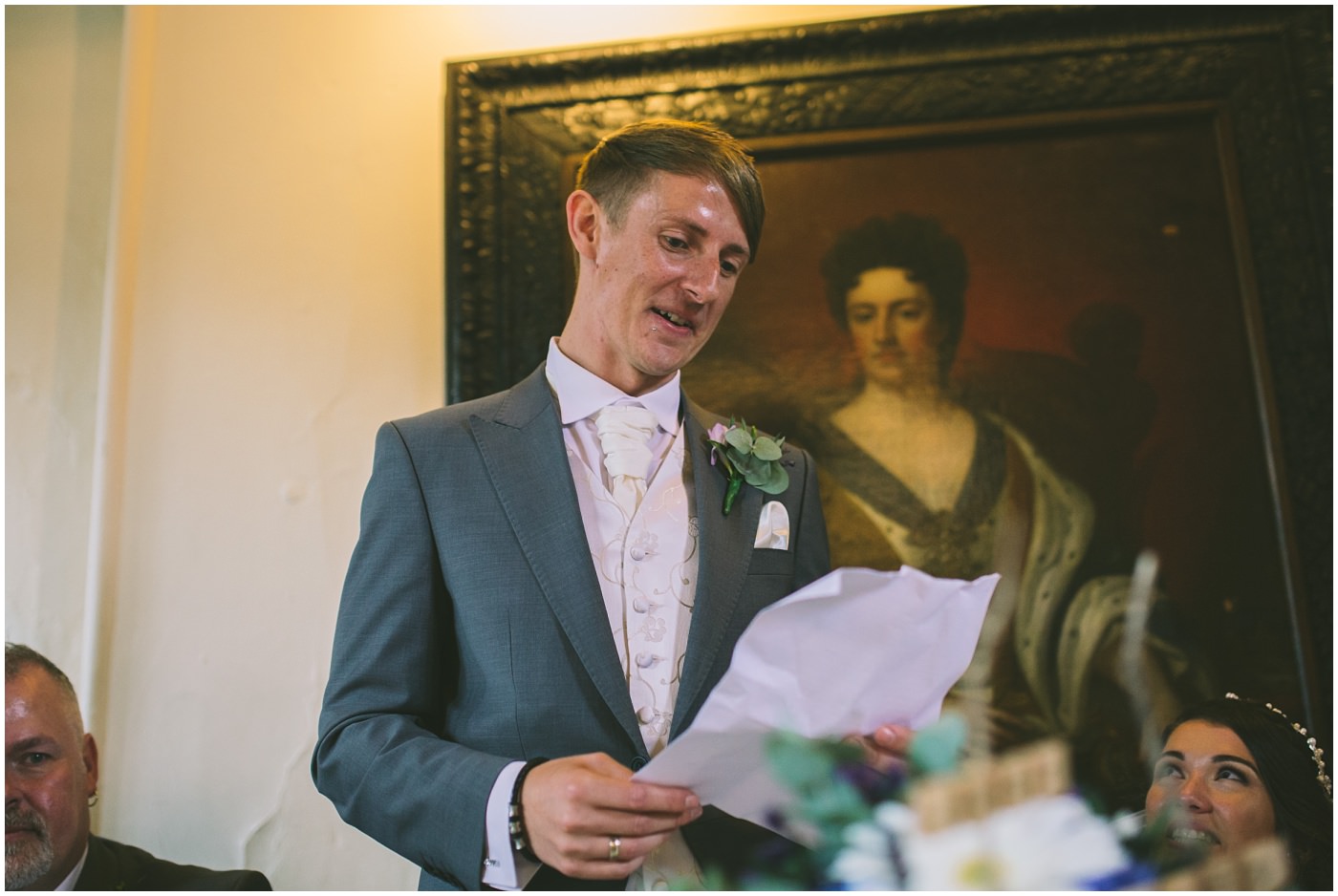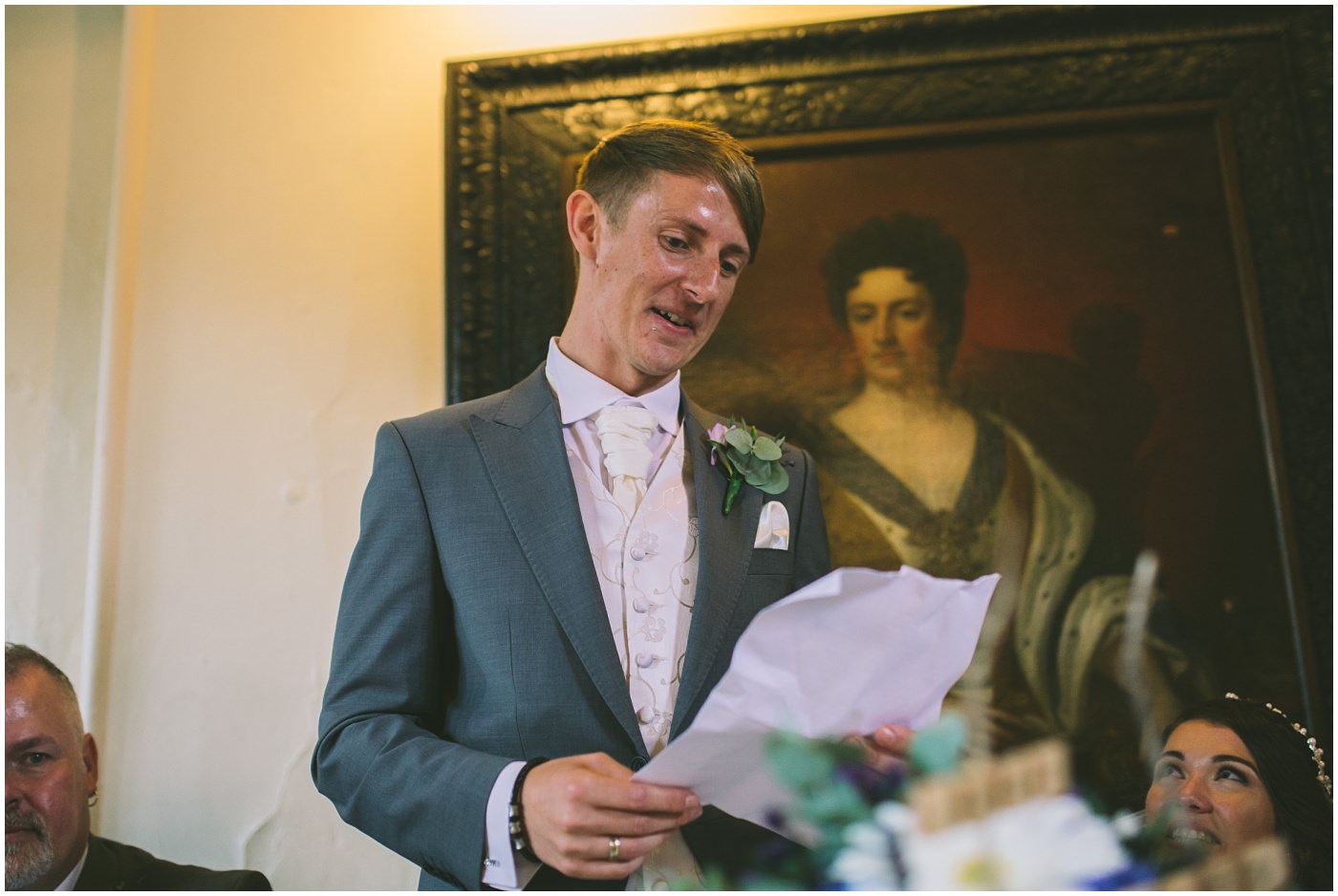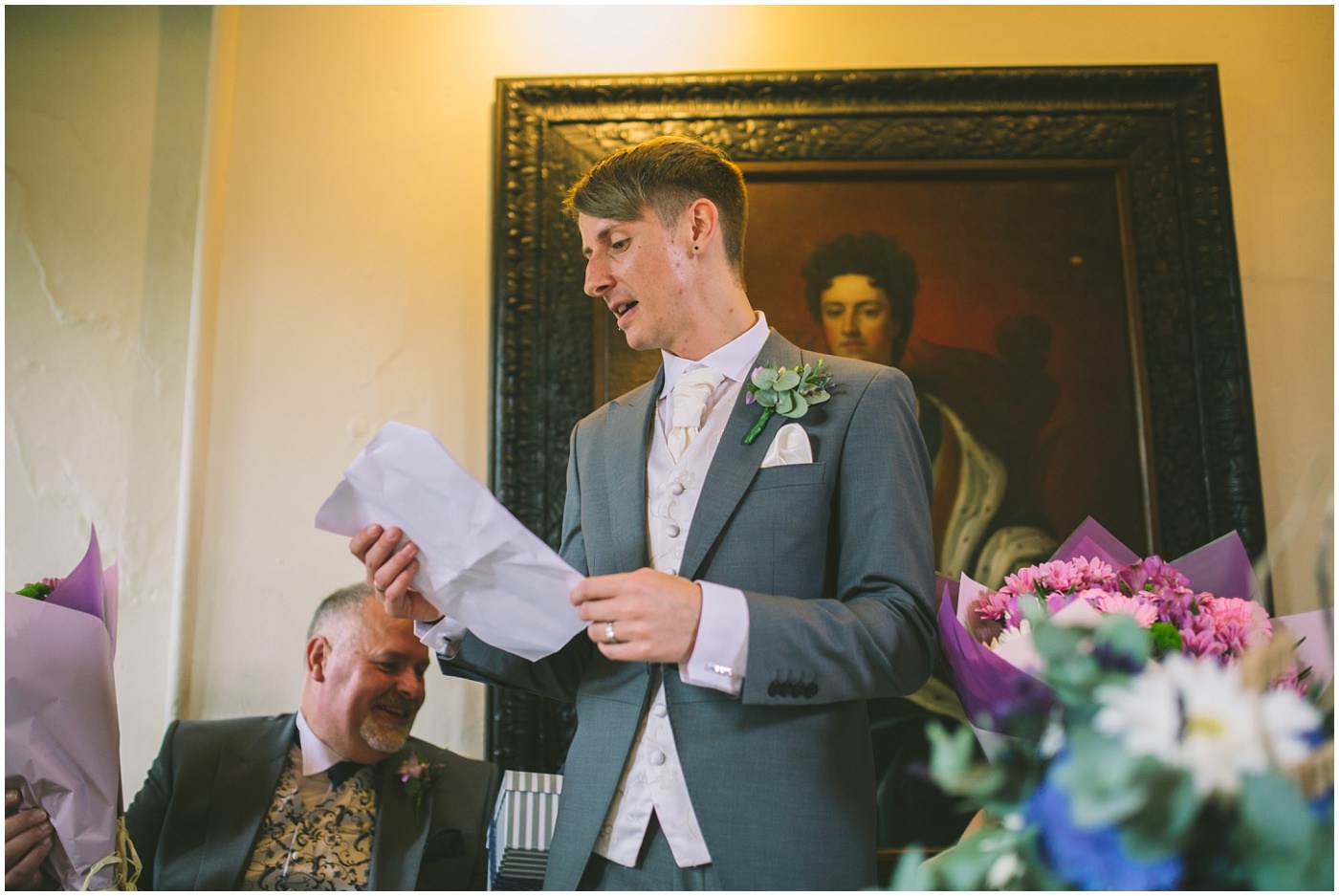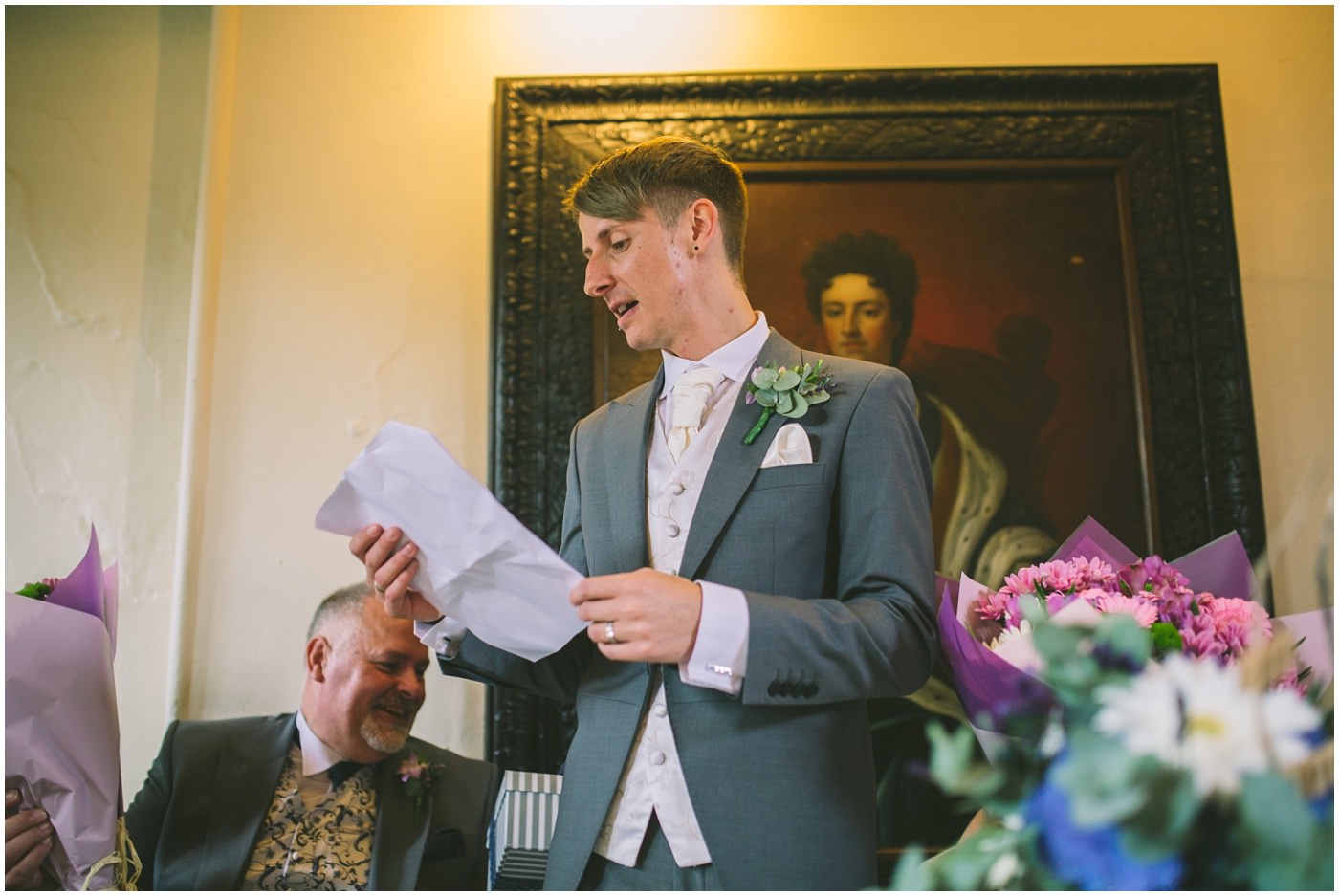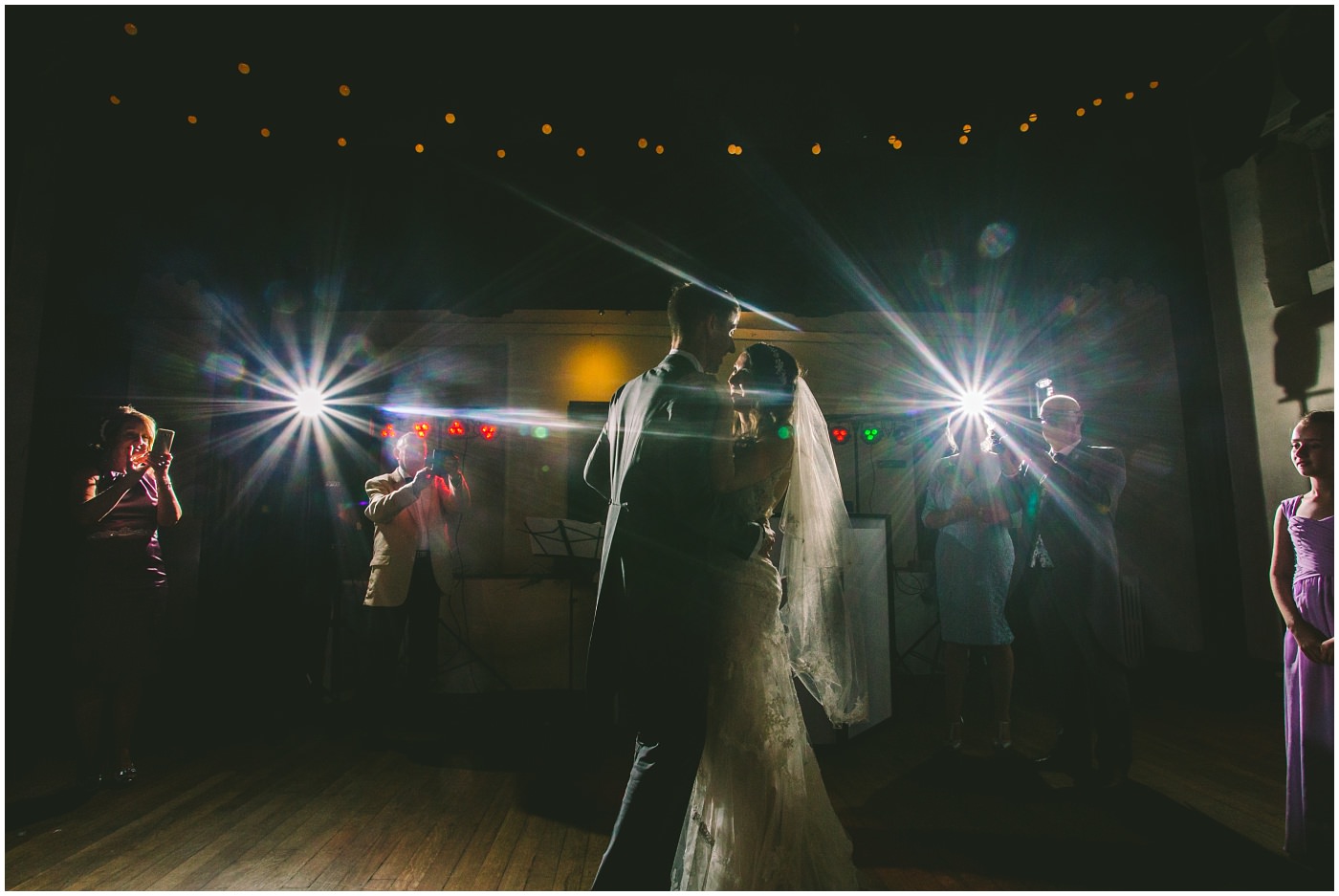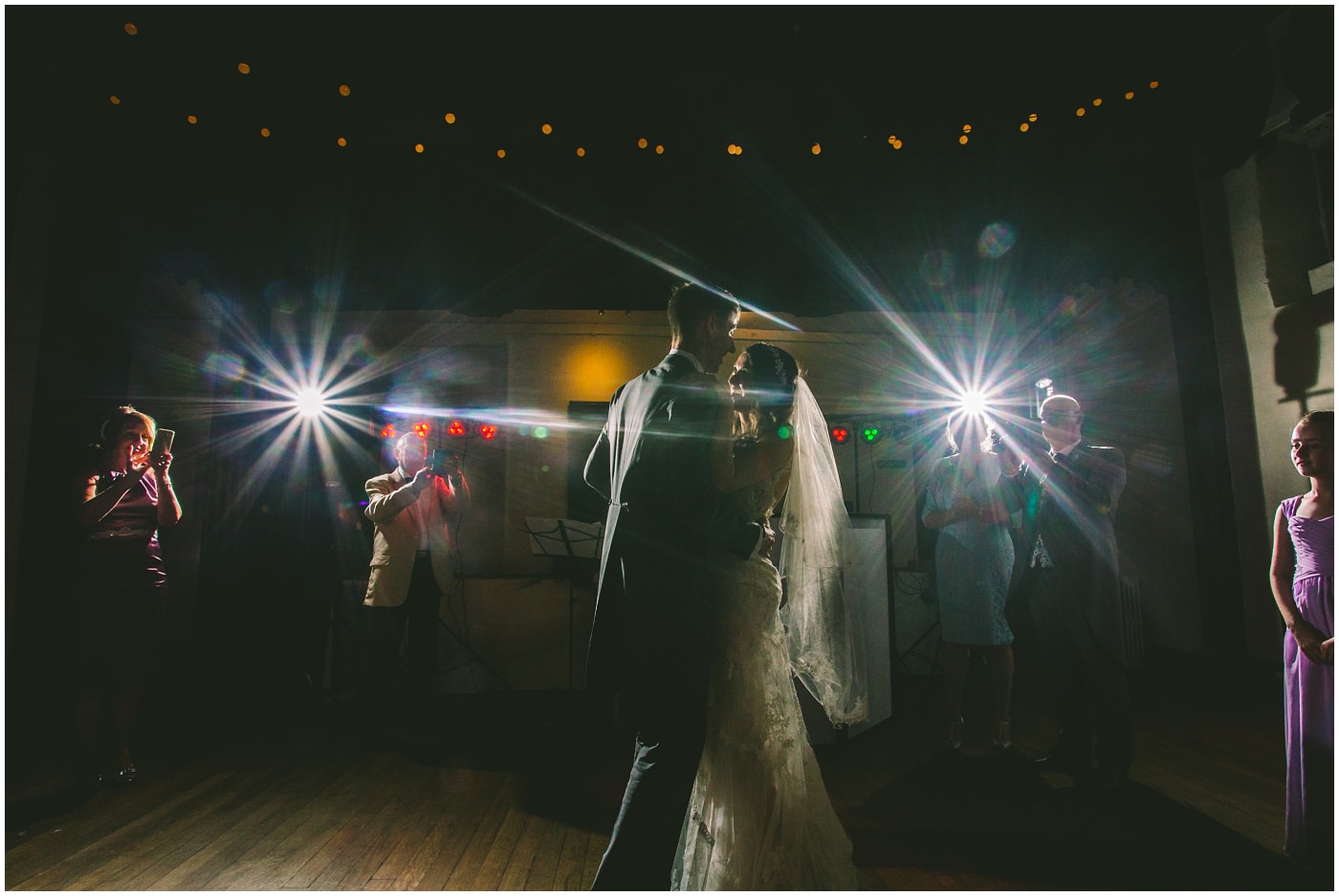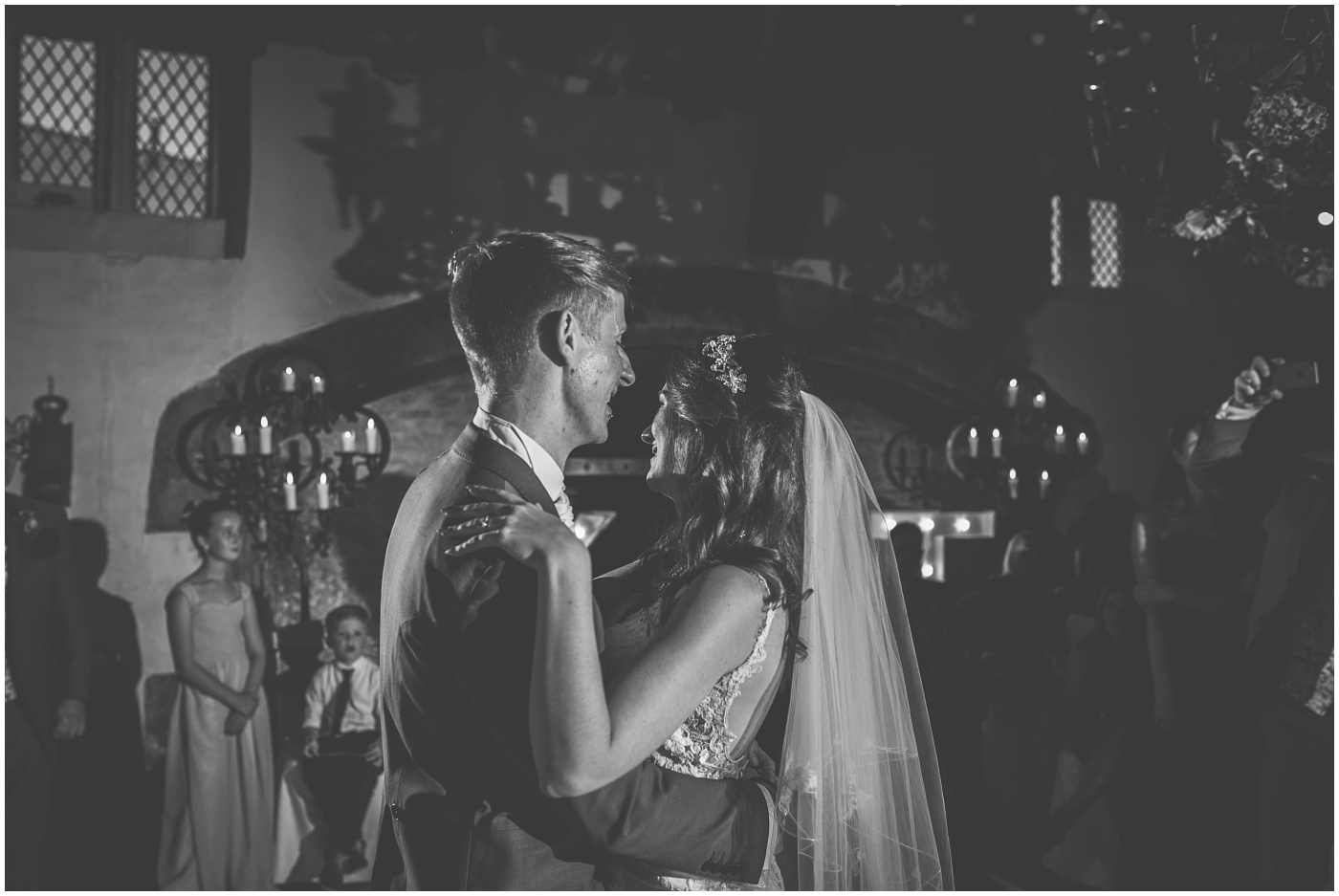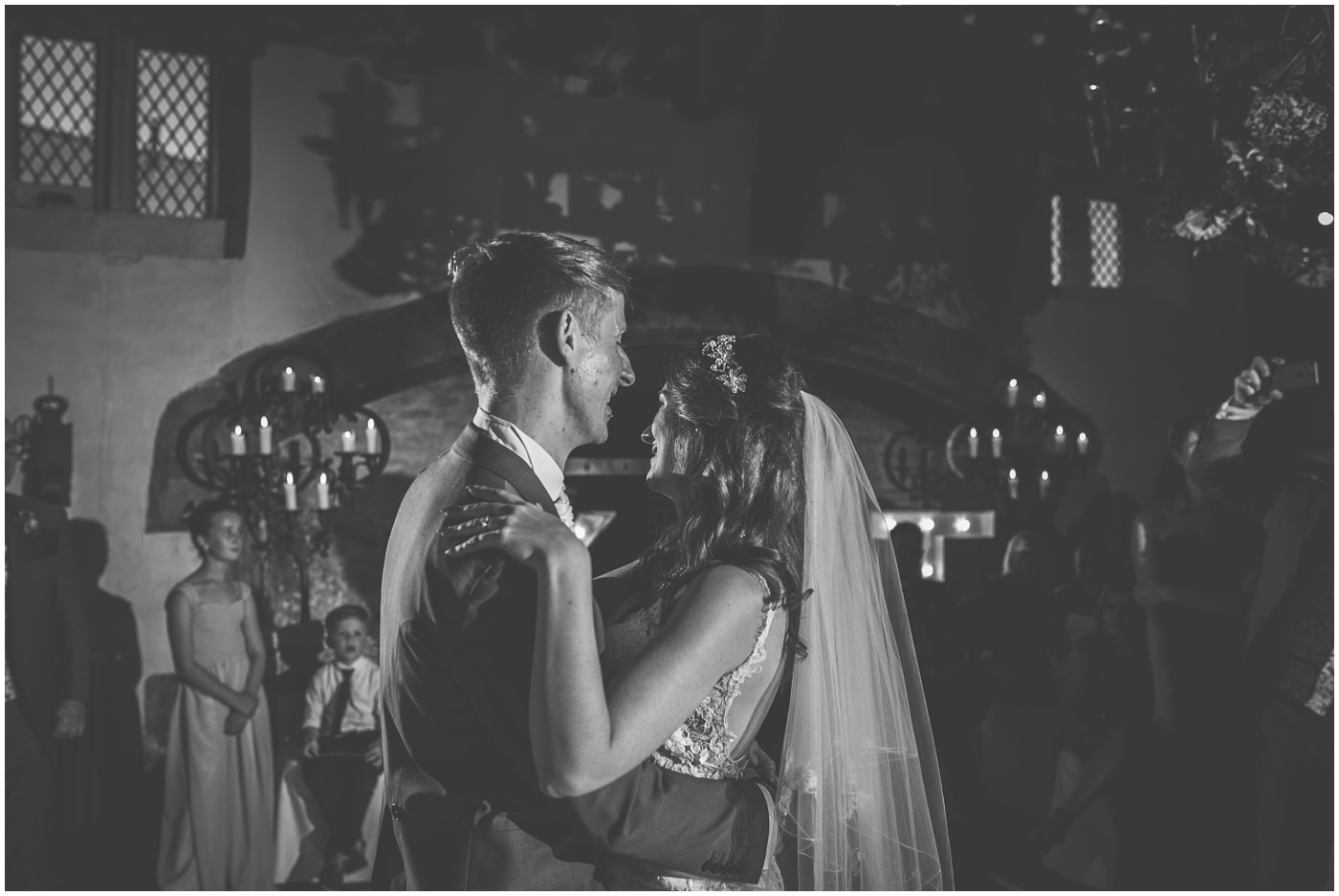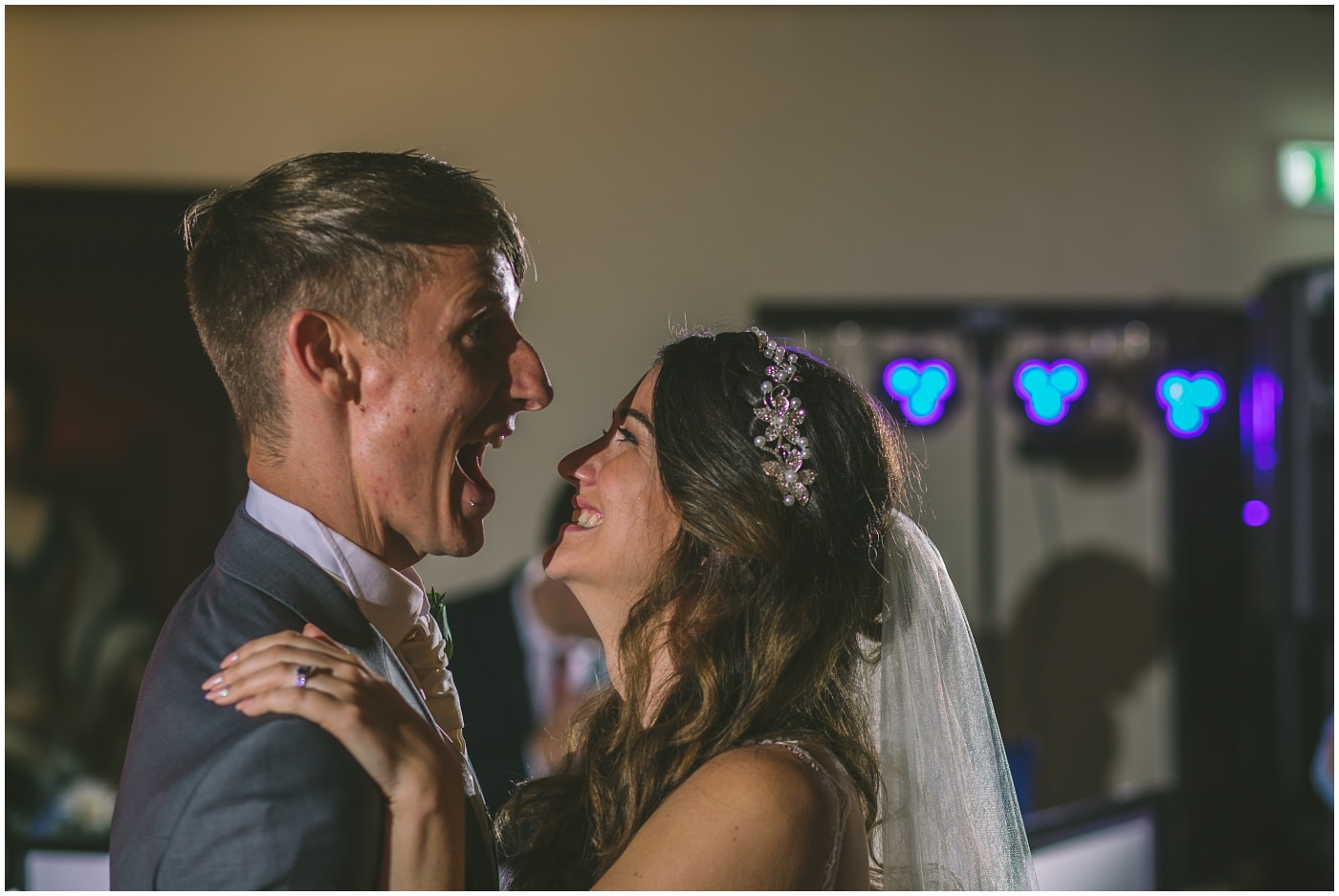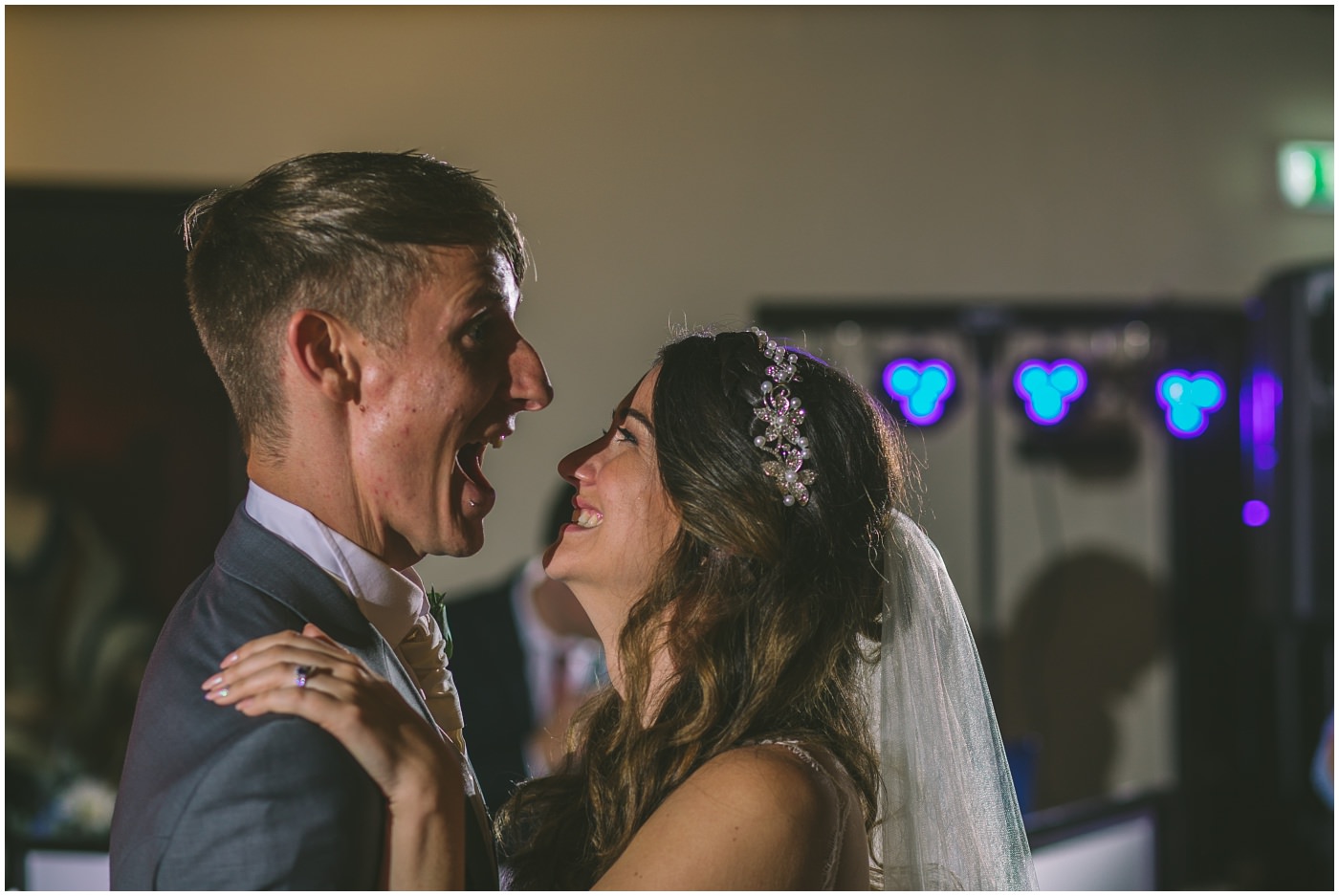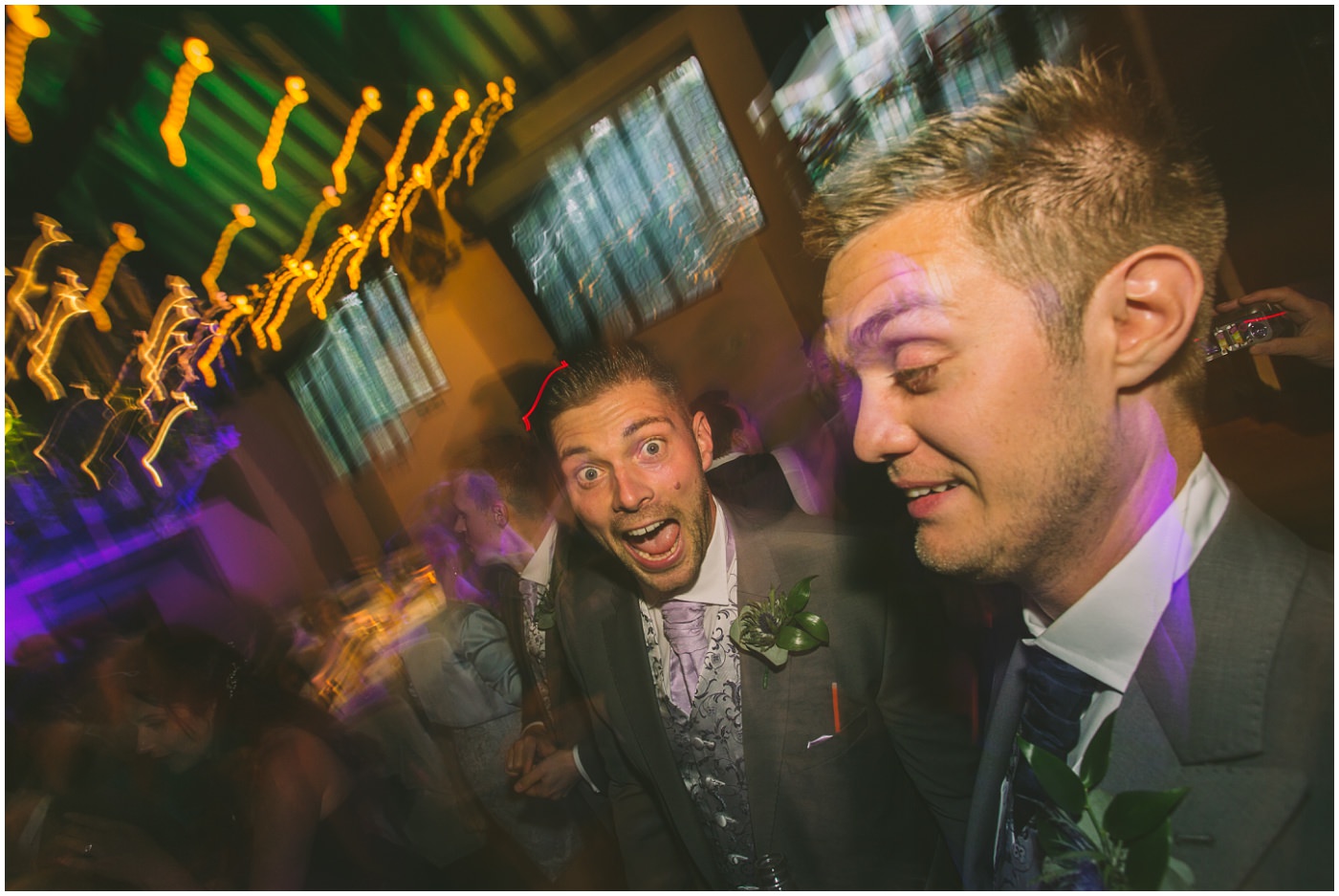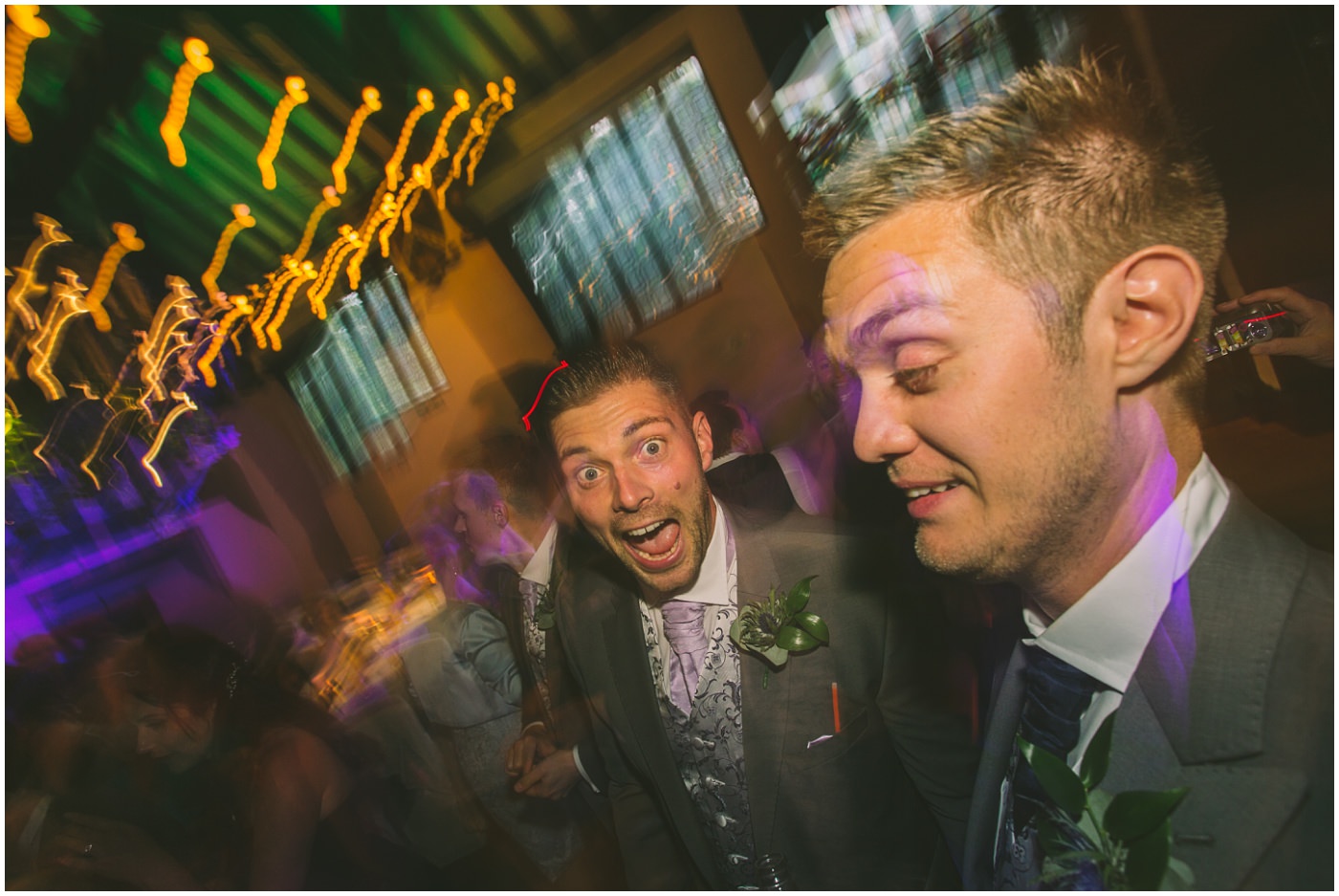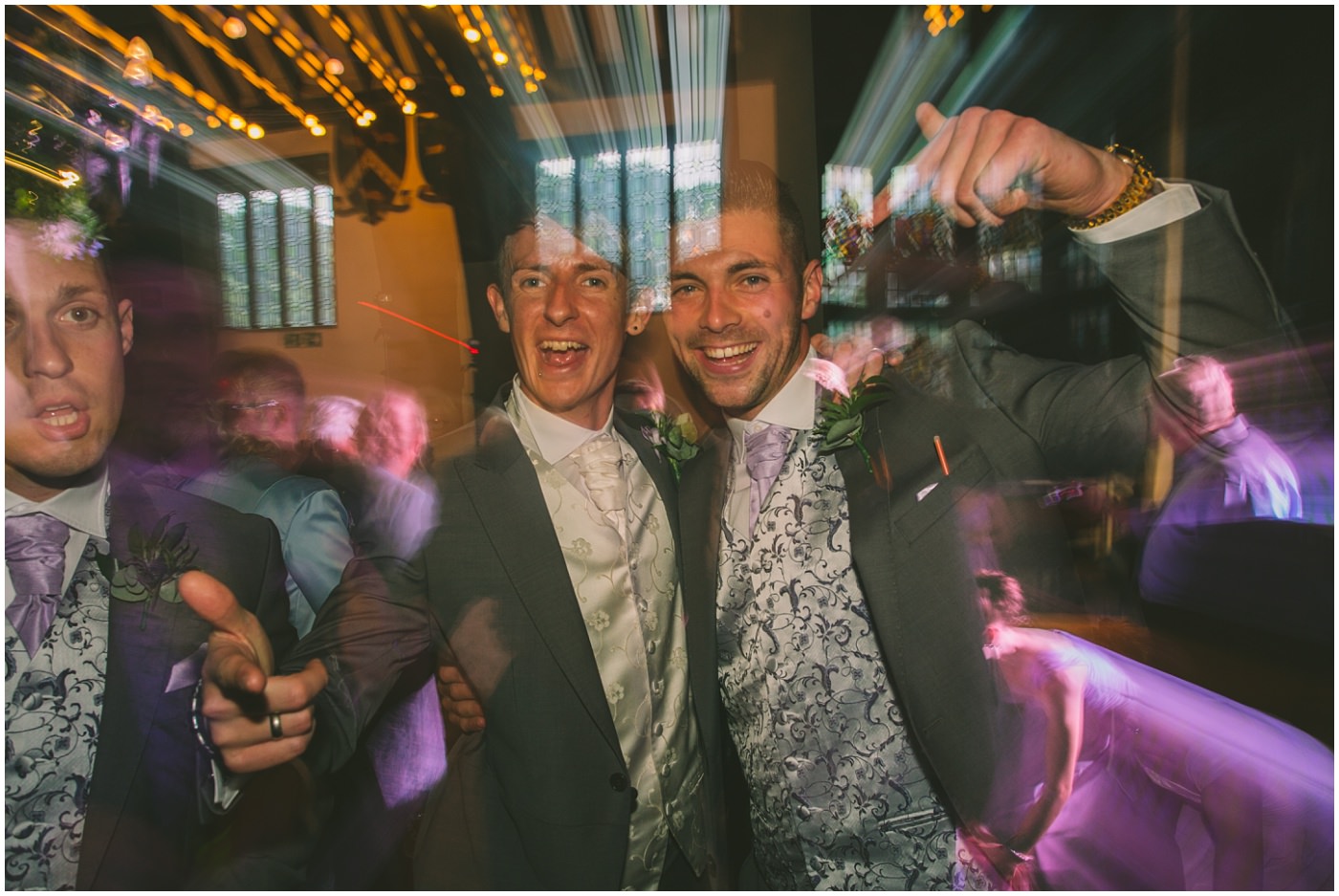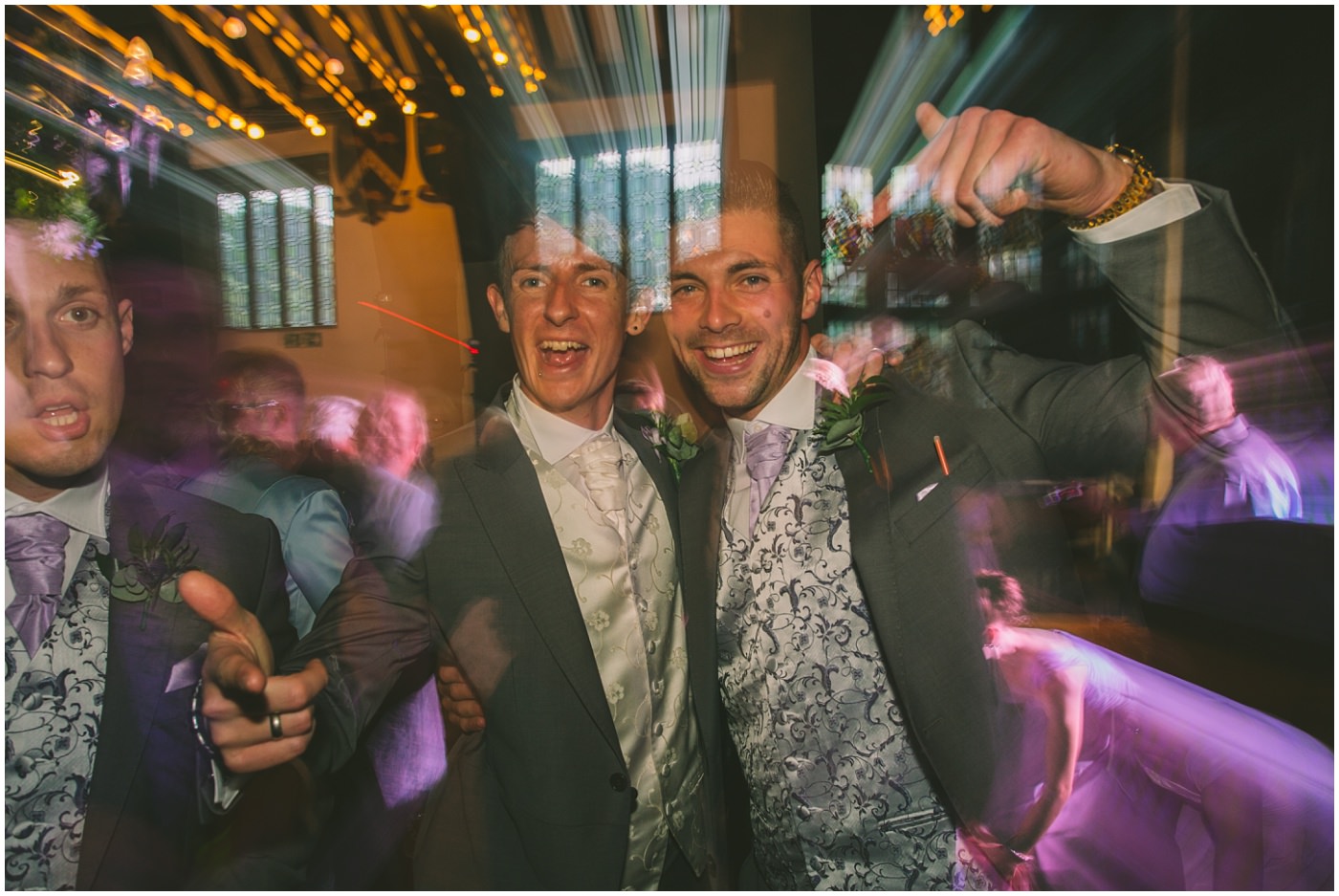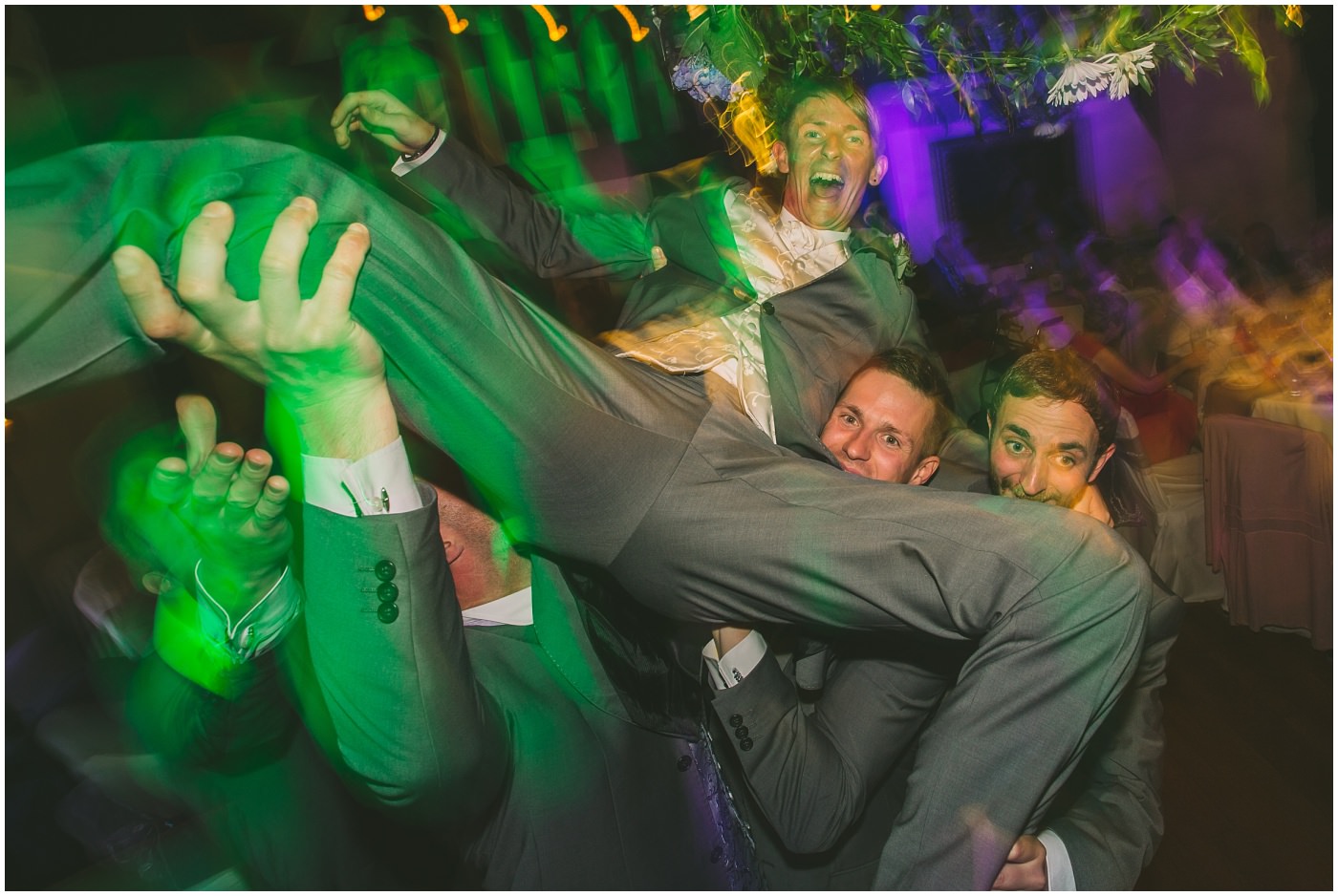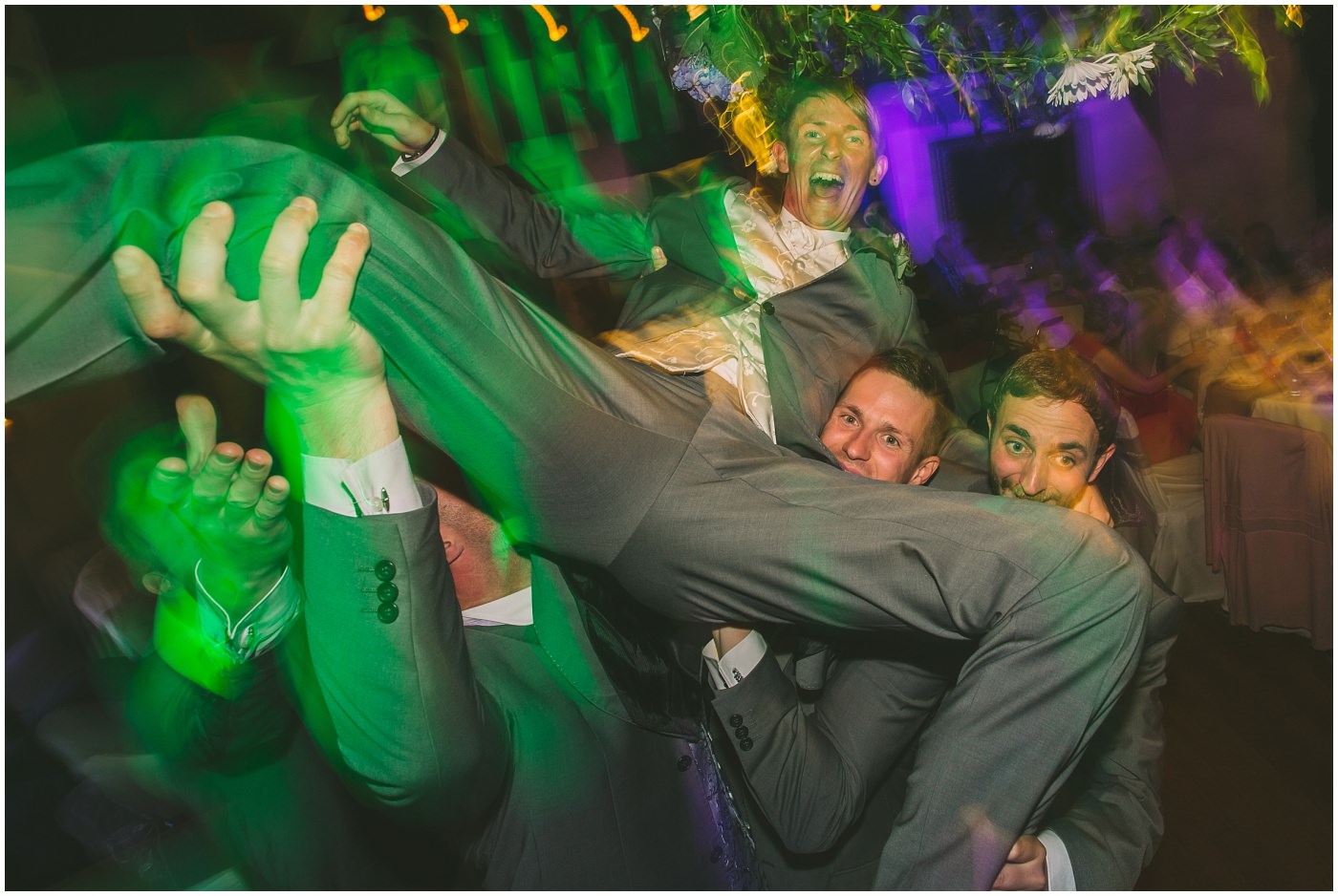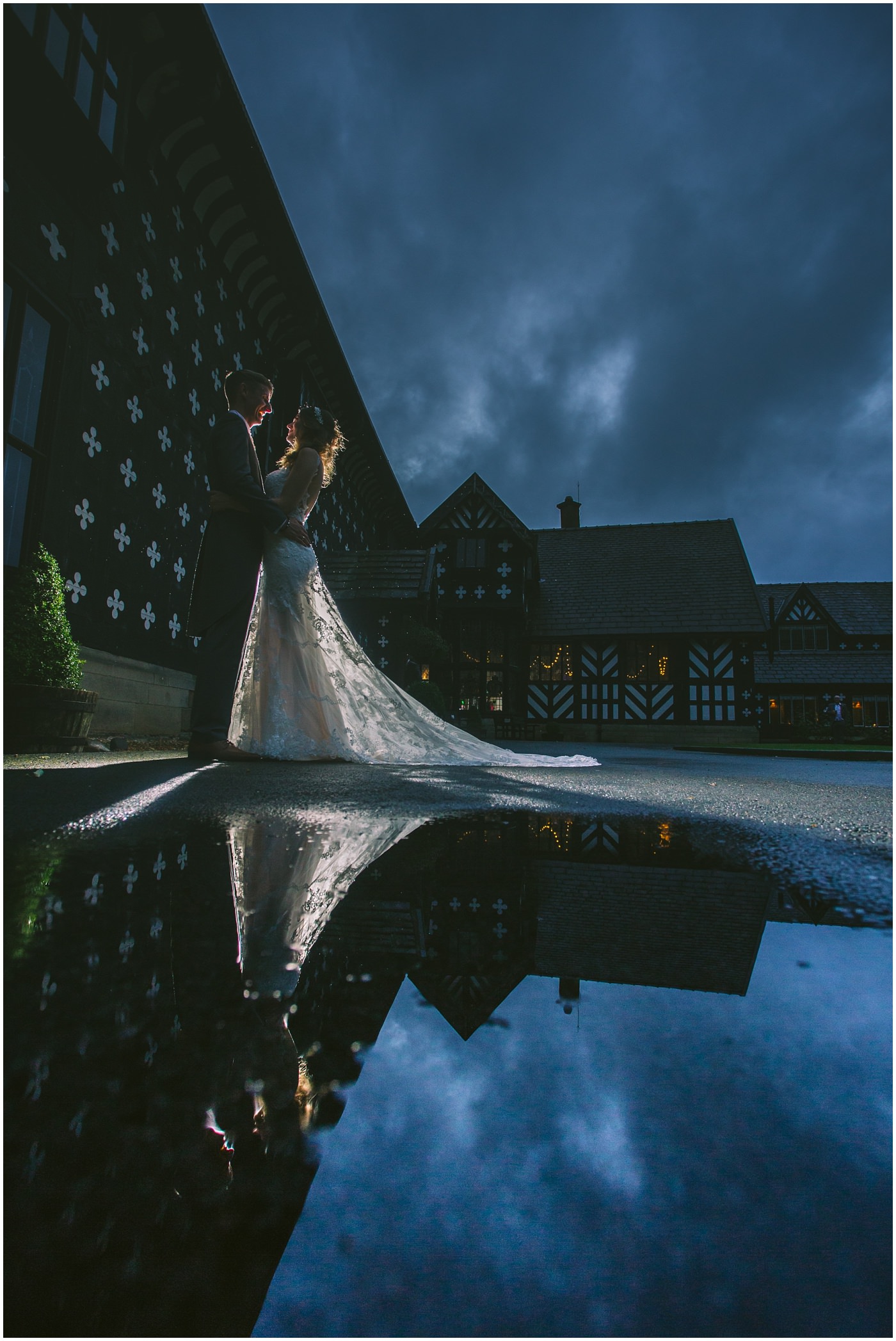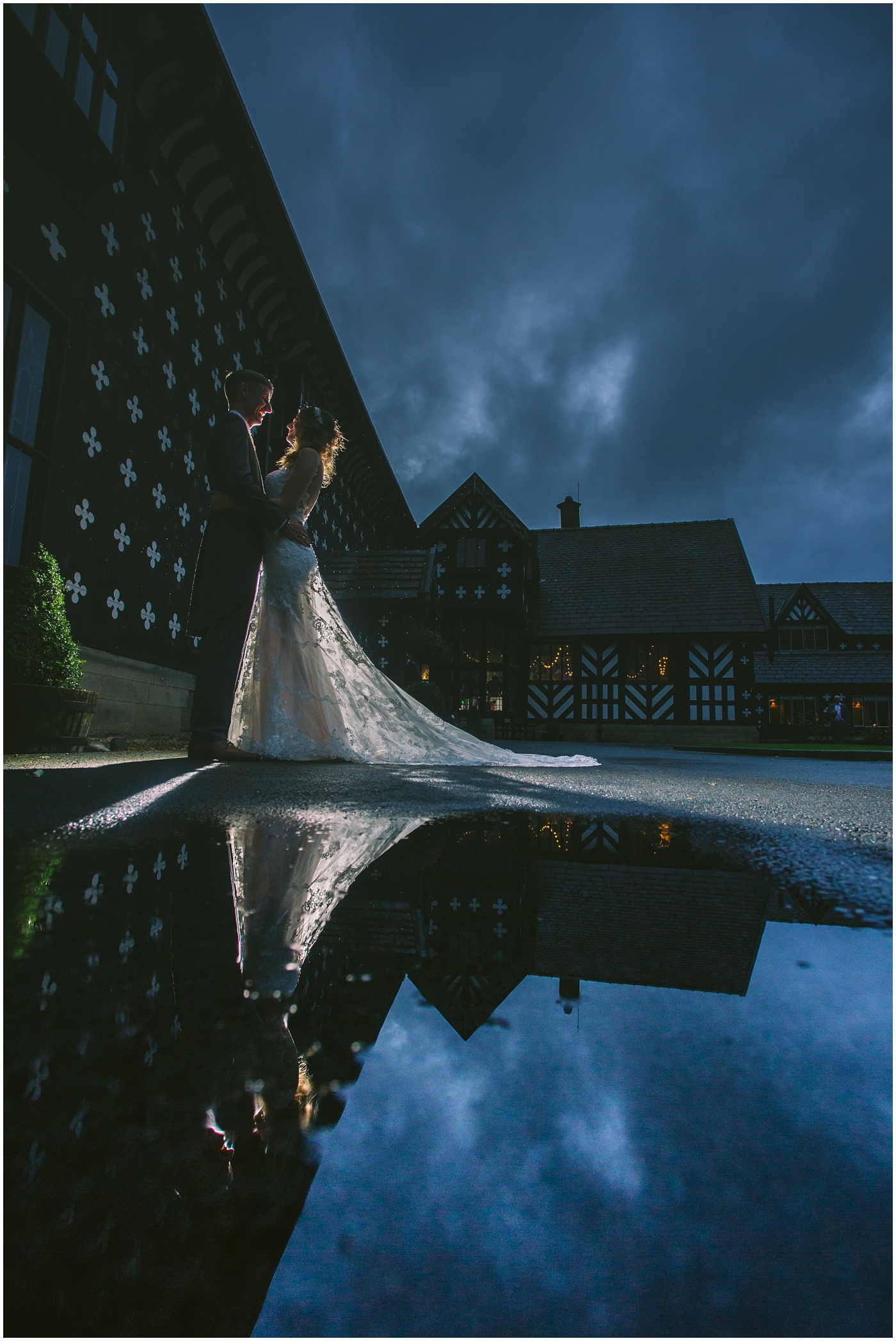 Thank You
Thank you so much to the team at Samlesbury Hall for looking after Steve, Matt and I on the day and for letting us have free reign around the venue for photos! Also thank you to the catering team for looking after us and hooking us up with some real tasty food.
2018 Winter Weddings and 2019 Bookings Now Being Taken
2018 is pretty much booked for summer but October, November and December have great availability for winter weddings and I have started taking bookings for 2019. Thank you all for keeping me on this awesome path and if you haven't booked yet feel free to get in touch!