Belle Epoque Wedding – Jade and Tom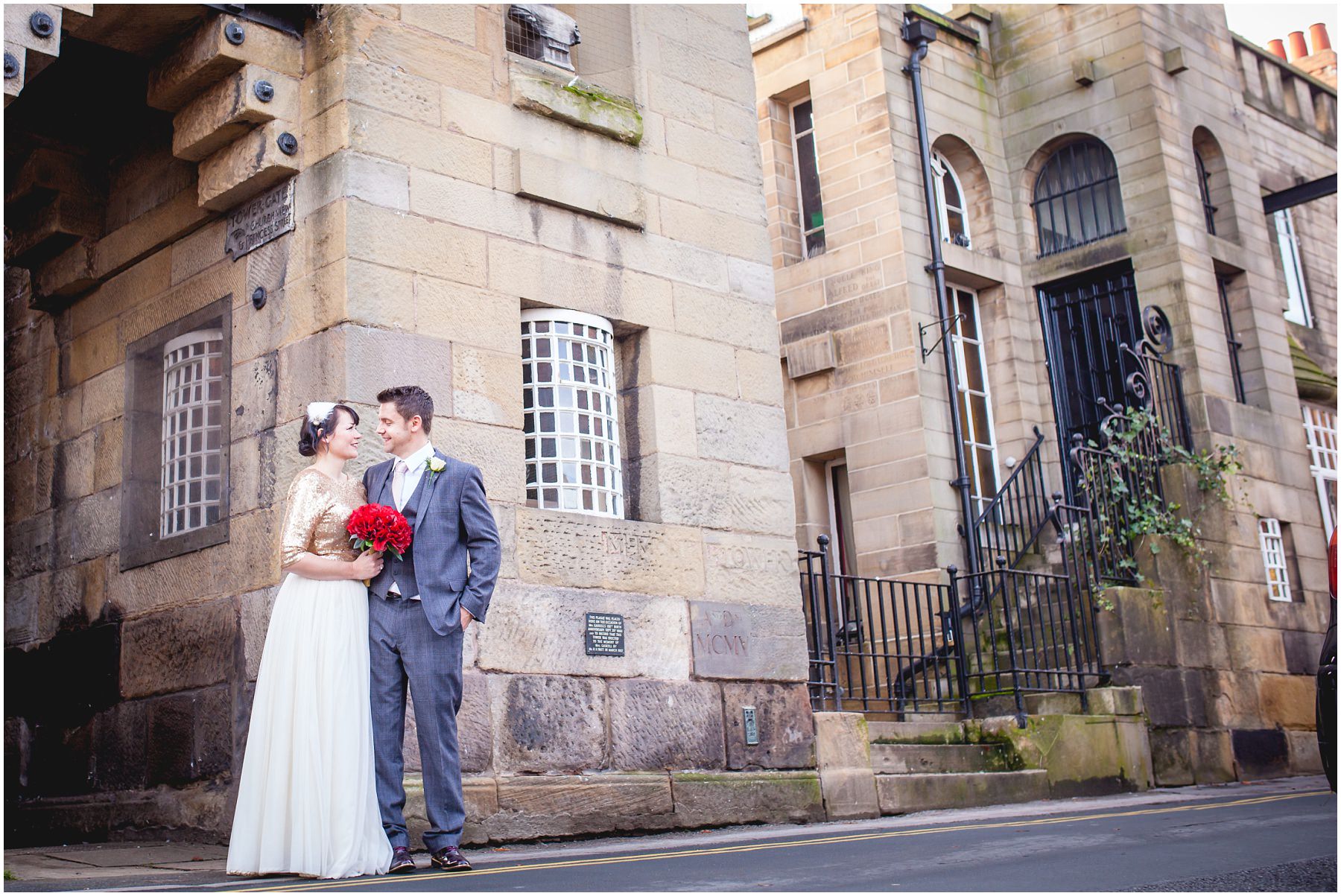 Belle Epoque Wedding Photography
When I first met Jade back in October 2016 and she was telling me all her plans for hers and Tom's Belle Epoque wedding for November I automatically assumed she meant for 2017, but how wrong I was. Giving themselves just 8 weeks to plan and pull off the most awesome wedding and party was a heck of a task but they sure managed it!
On the morning of the wedding I met up with Jade who was getting ready with a couple of friends. Cans of gin being opened and everyone helping each other with hair and make up. It was such a great atmosphere amongst the girls helping calm Jades nerves as much as the gin did. Tom on the other hand seemed the most nervous I have ever seen a groom however after the ceremony and a few beers he relaxed and they ha the best time partying with friends and family.
Before I got to shoot my first Belle Epoque Wedding I had heard stories of the infamous venue situated in the heart of Knutsford. Many of the stories from fellow wedding photographers of a dark and challenging wedding venue which was really difficult to photograph but I have to say I love a challenge. So yes it was dark, moody and atmospheric but I absolutely loved it!! There was nothing to be feared and nothing that couldn't be achieved in such a stunning venue run by such an amazing team. We made full use of the streets and alleyways and even made the short walk to the park nearby for portraits.
Party Time
As the evening approached Jade and Tom  told me that their first dance plans for an absolute floor filler by Sigma. Not a conventional choice by any means but as the day had gone on and I had got to know the guys better it seemed a perfectly logical choice for them and for their friends to join in with. After the first dance the party really stepped up with Lee Stone from Love Music Events keeping the dance floor packed!
Congratulations again to Jade and Tom and thanks for letting me be part of such a cool wedding!