Northern Quarter Pre Wedding Shoot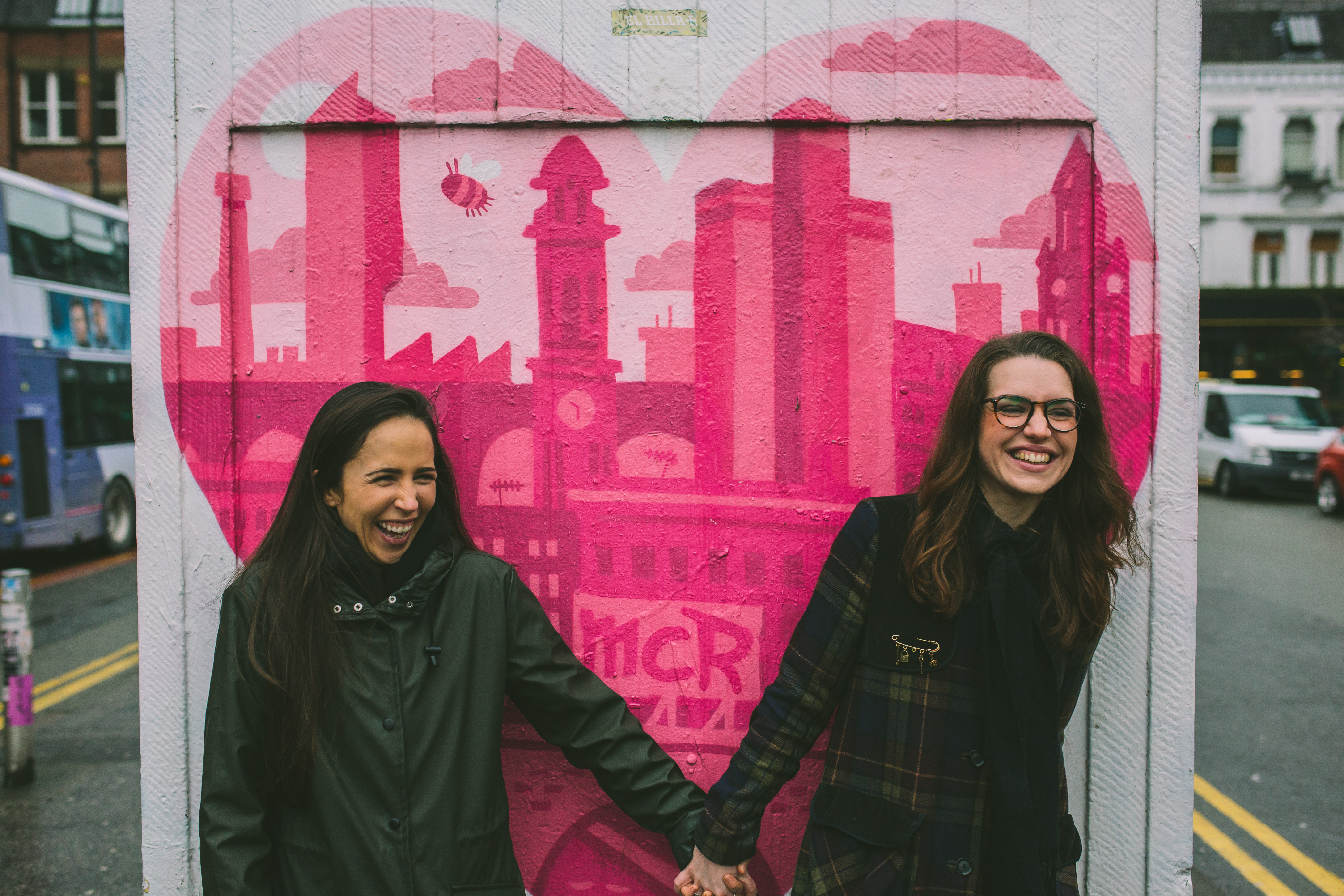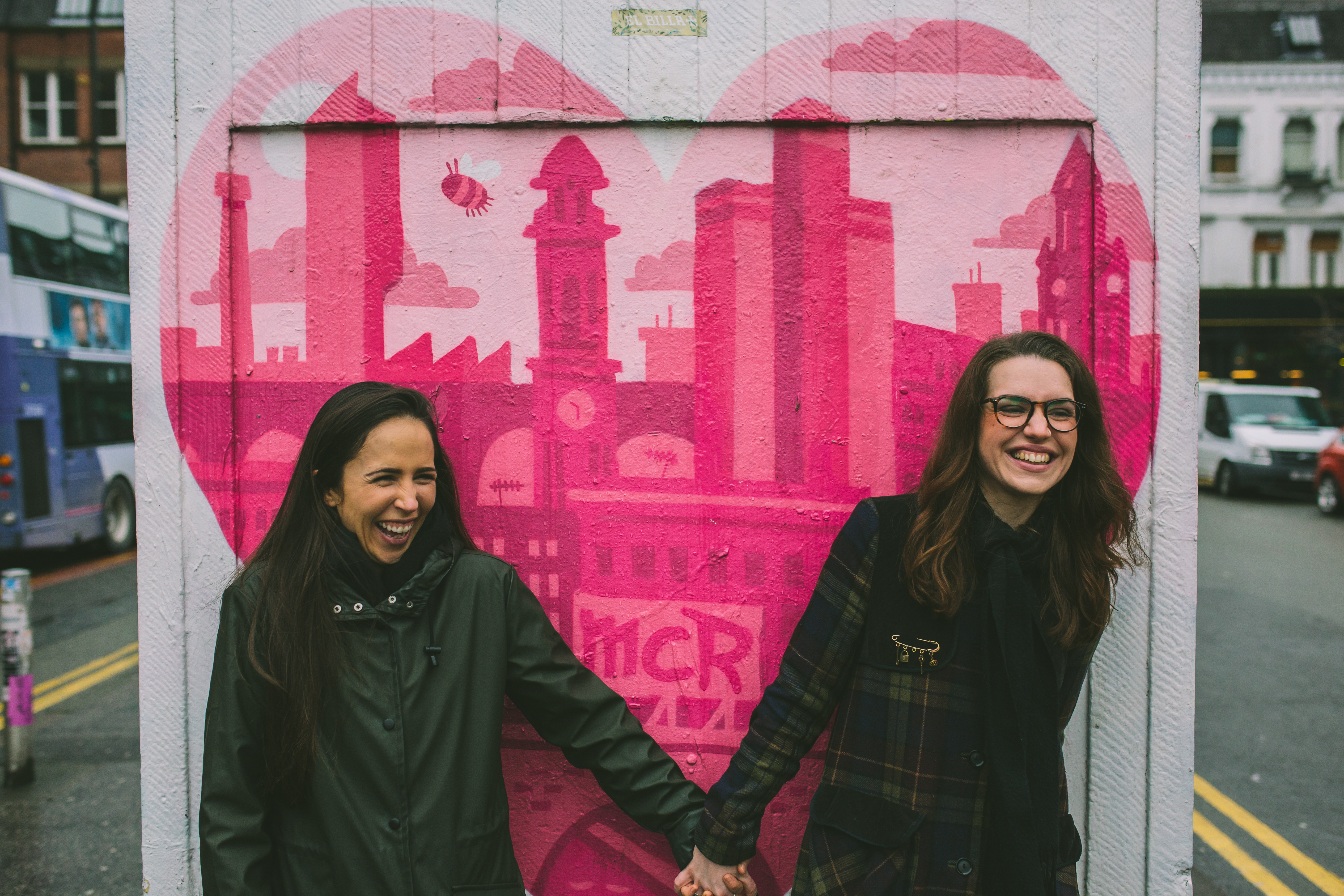 There is nothing more I love than a Northern Quarter Pre Wedding shoot. The Northern Quarter has to be one of my favourite places in Manchester. The ever changing graffiti, the cool bars and independent retailers and don't get me started on the places to grab a bite to eat.
Amy and Oona chose the Northern Quarter as this was where they dated and lived for a while at the start of their relationship. Heading to a few places they spent on dates and heading to a few spots near Oona's old flat the shoot became a bit of a nostalgia trip which was awesome to hear about where these two dated and spent nights out.
Graffiti, Colour and Cool Backdrops
Dotted all around the Northern Quarter you can find loads of cool backdrops and ever changing graffiti. We nipped to a little alley behind The Fitzgerald that has a pretty awesome mural painted all along one of the walls then on to the love heart on Stevenson Square which holds more significance as it was painted by one of Amy's favourite artists.
Also tagging along on part of the shoot was Hugo, Amy and Oona's little sausage dog. He was such a cutie and for a while stole the show! After this shoot I am so excited for their wedding in May at The Whitaker in Rawtenstall.
Please check out some of my favourite images from the shoot below!
Like what you see and want a shoot of your own then GET IN TOUCH!