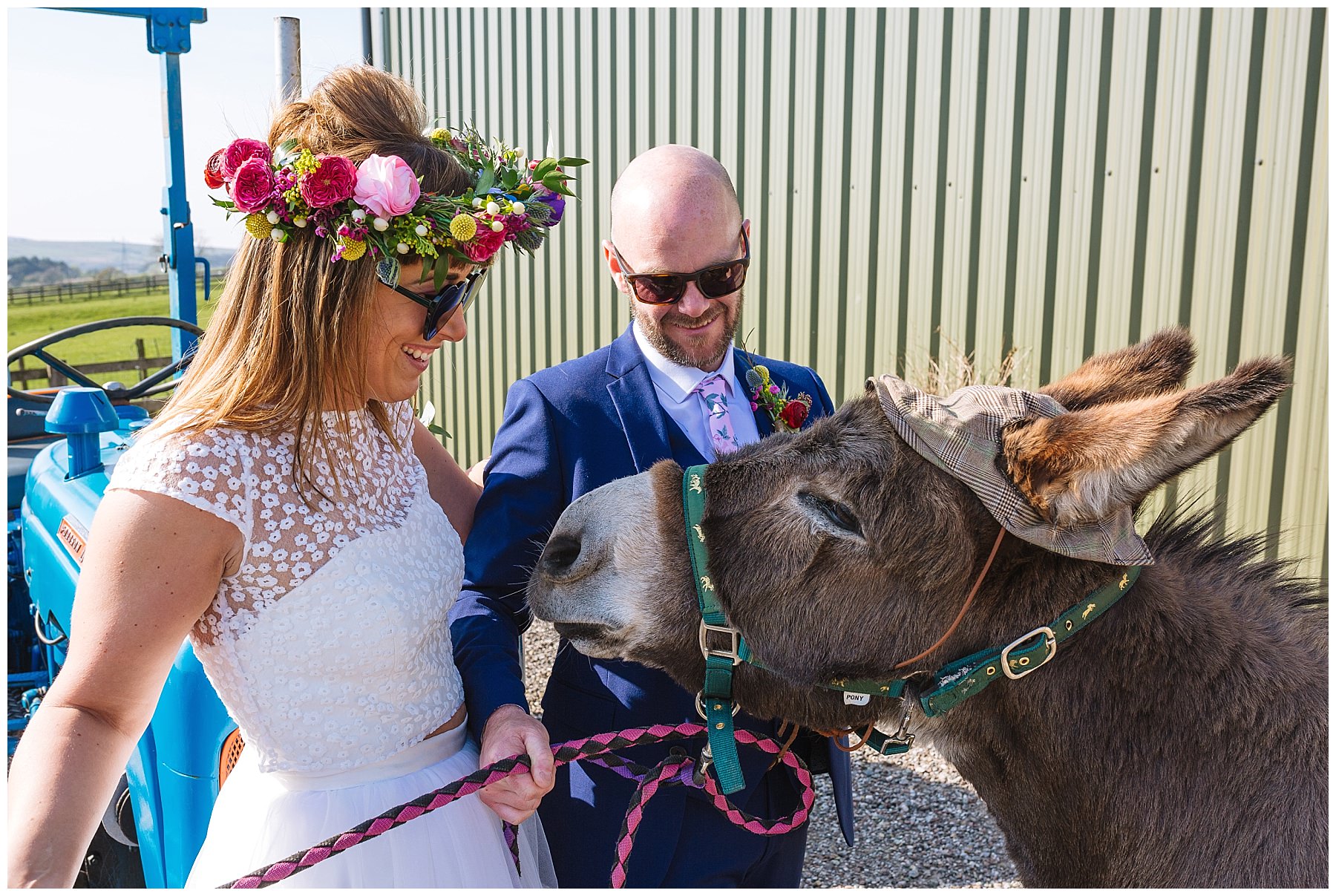 It is no secret that The Wellbeing Farm is one of my favourite venues to work at. Set high on the hills of Edgworth, Lancashire overlooking the beautiful Bolton countryside this rural gem of a venue is one of a kind. Hosting fun, unique and quirky weddings is what Celia and her team do best.
When the venue opened back in 2013, after two years of hard work and research, venue owner Celia went from working full time and threw herself into the world of corporate, cookery school demos and events. Two years of converting her partners farm and once run down livery school emerged the wellbeing farm hosting its first ever wedding in the summer of 2014.
From that first wedding back in 2014 The Wellbeing Farm was firmly on the map of north west wedding venues and grew from strength to strength. In 2016 the farm was granted its wedding licence and has since gone on to become multi award winning.
Weddings at The Wellbeing Farm
From my first look at The Wellbeing Farm and my first wedding there it is easy to see why this venue has gone on to be so popular with the non traditional wedding market. This completely original venue runs like a well oiled machine and nothing is too much trouble. I absolutely love working at The Wellbeing Farm and with their team as they create such a fun environment.
From the bespoke fairy tale, festival styled wedding barn holding ceremonies and feasts for up to 170 guests to being able to throw wedding parties for up to 300 guests its an easy choice for those wanting something unique. With amazing outdoor space for your guests to relax in or alternatively play garden games or take on a space hopper race! With the farms own prop store for you to raid the options for entertainment are endless.
Putting a bowtie on a llama
Speaking of the unique, this working farm wedding venue has some very unique guests that can drop in for your drinks reception. Thats right, Llamas! Well dressed and with their finest bowties you can be joined by the farms resident llamas and donkeys for a few selfies and drinks!
Looking for something unique? Rustic and festival inspired? Something where you will become one of the family and be truly looked after? then look no further than The Wellbeing Farm.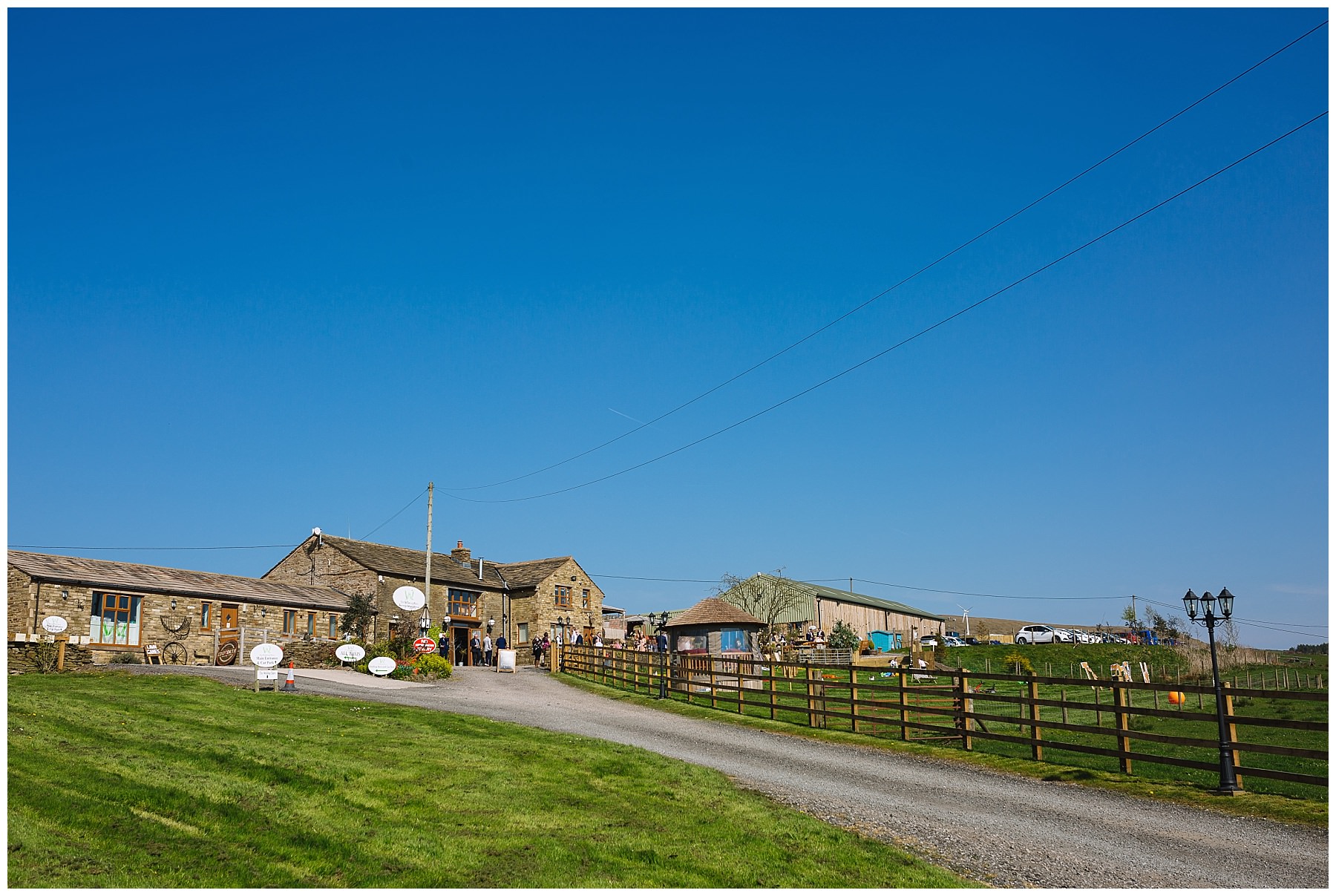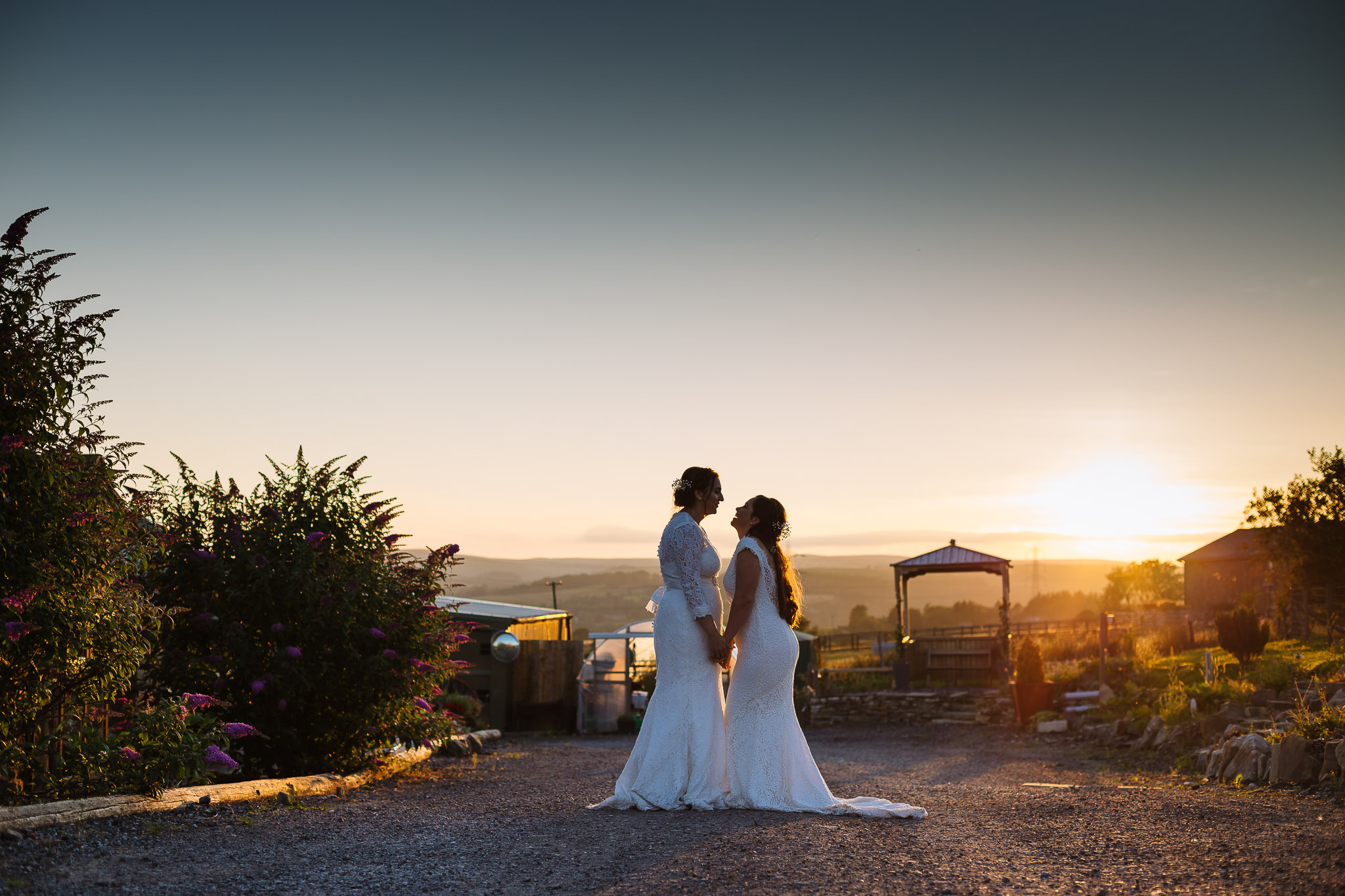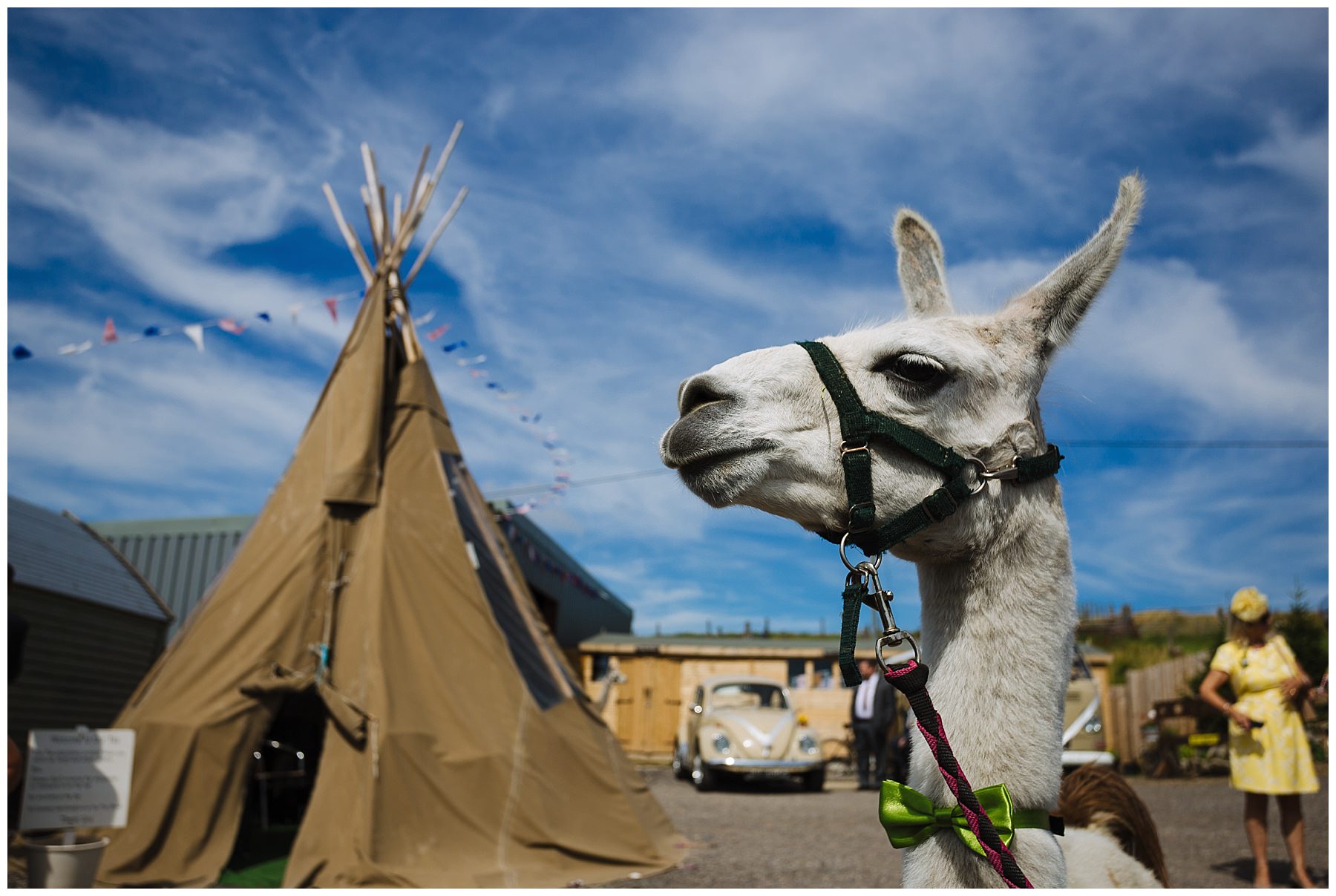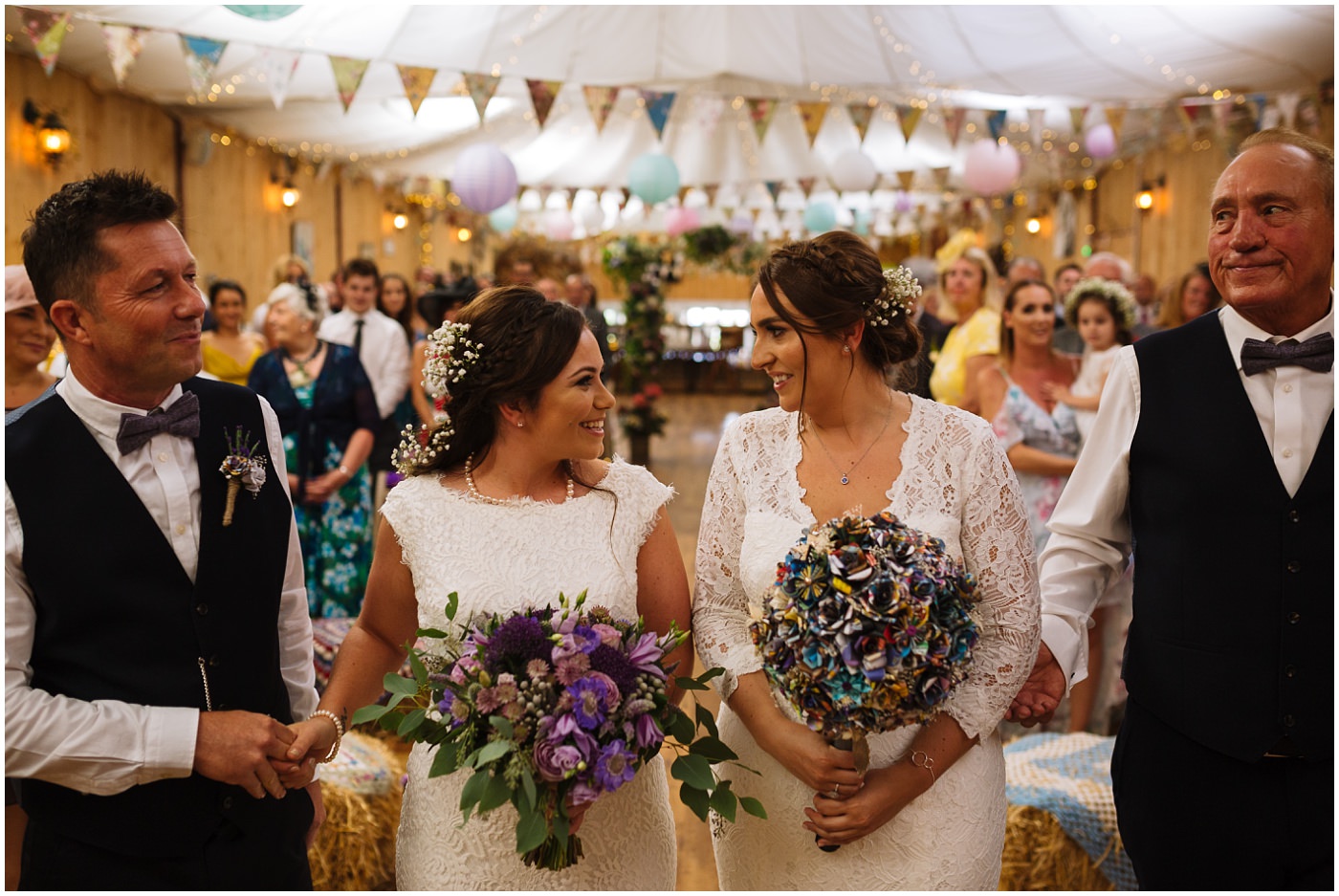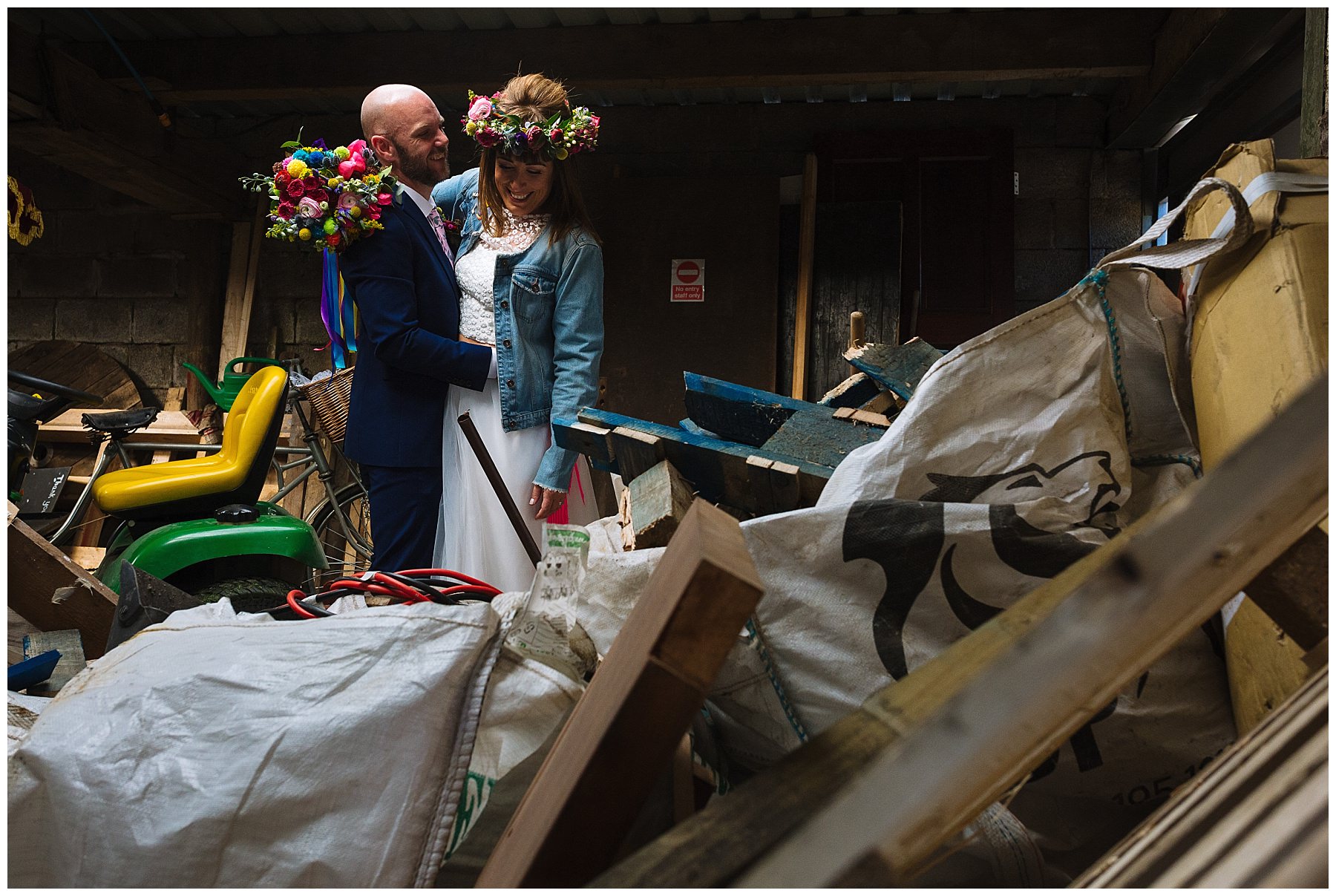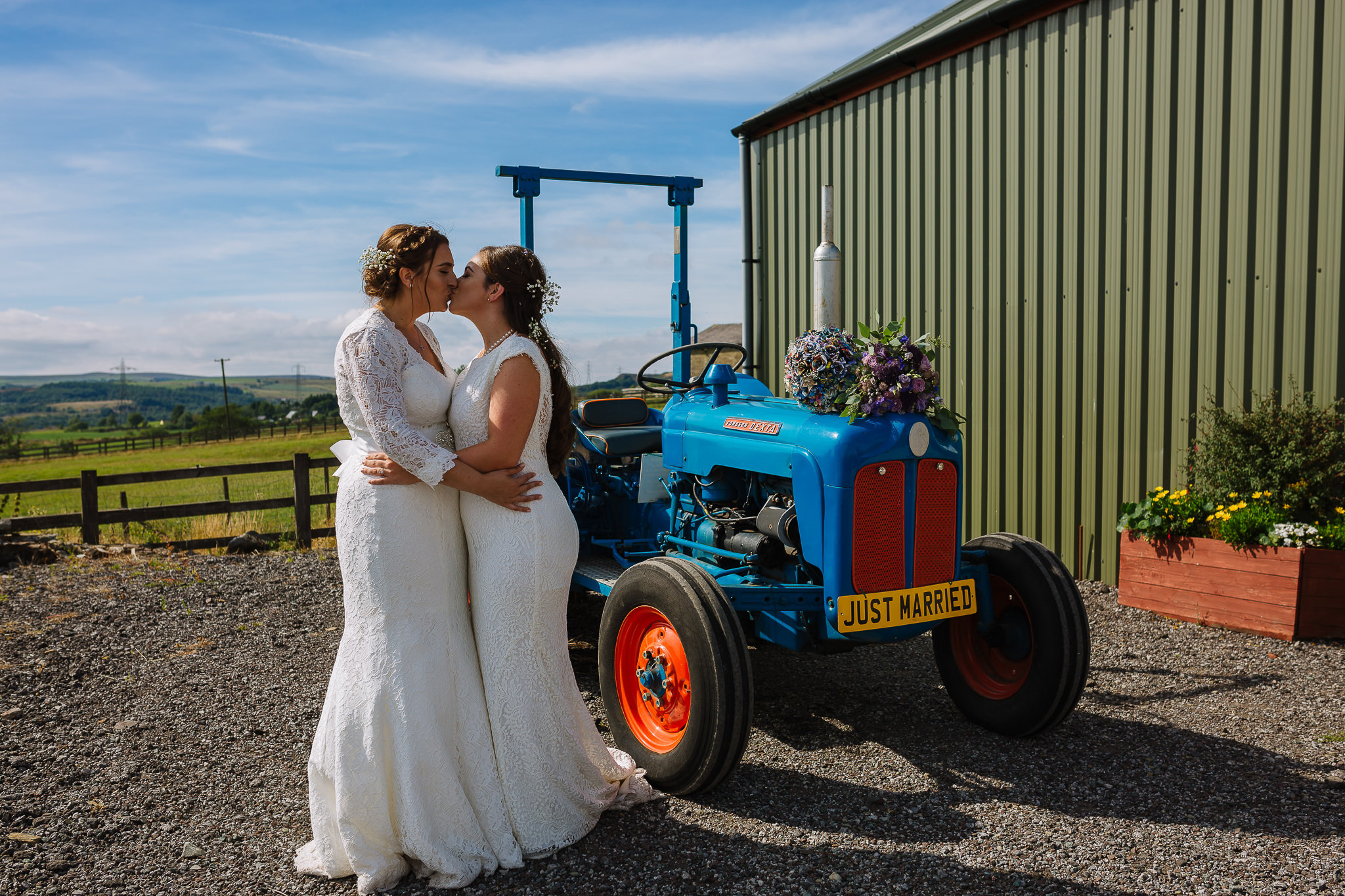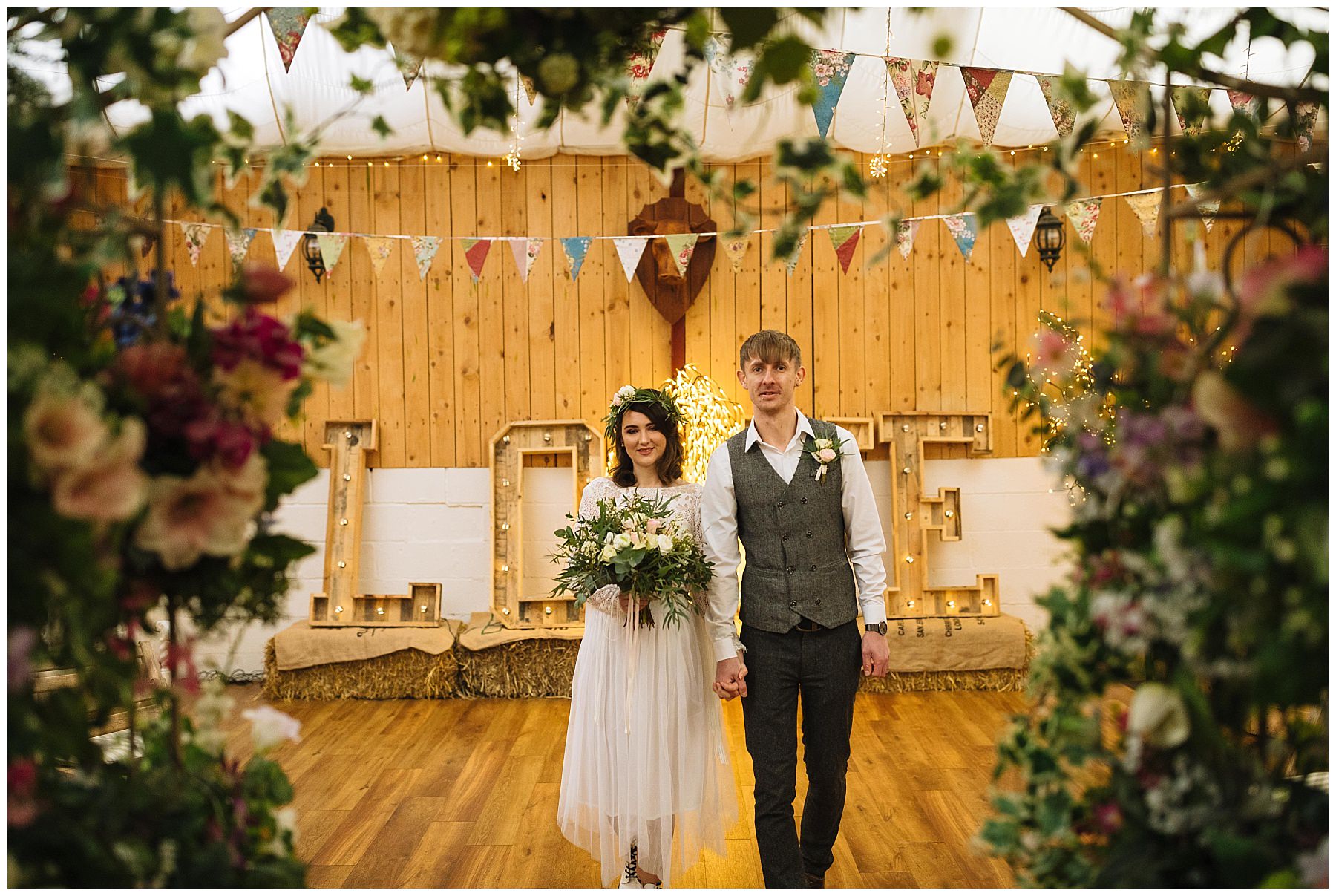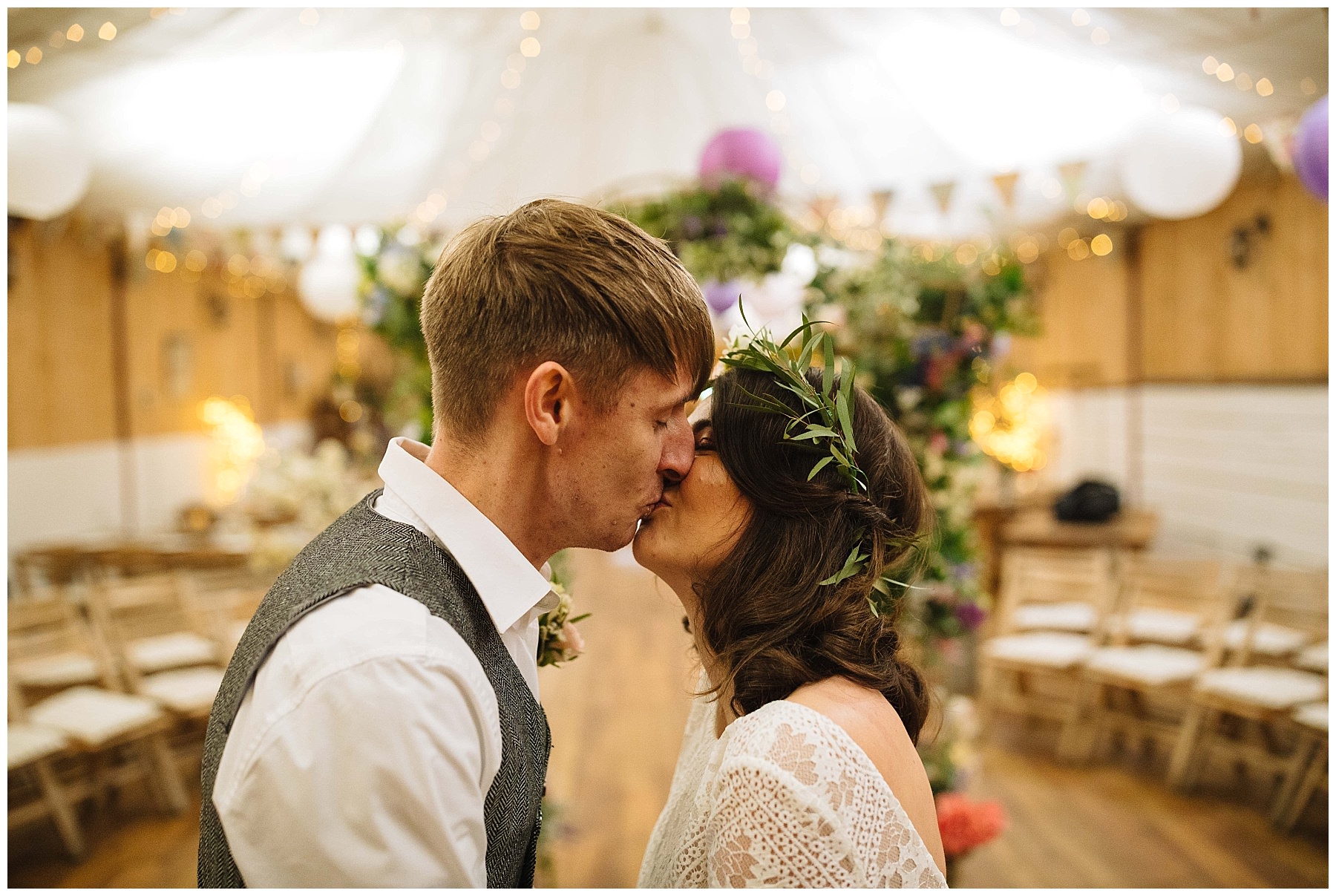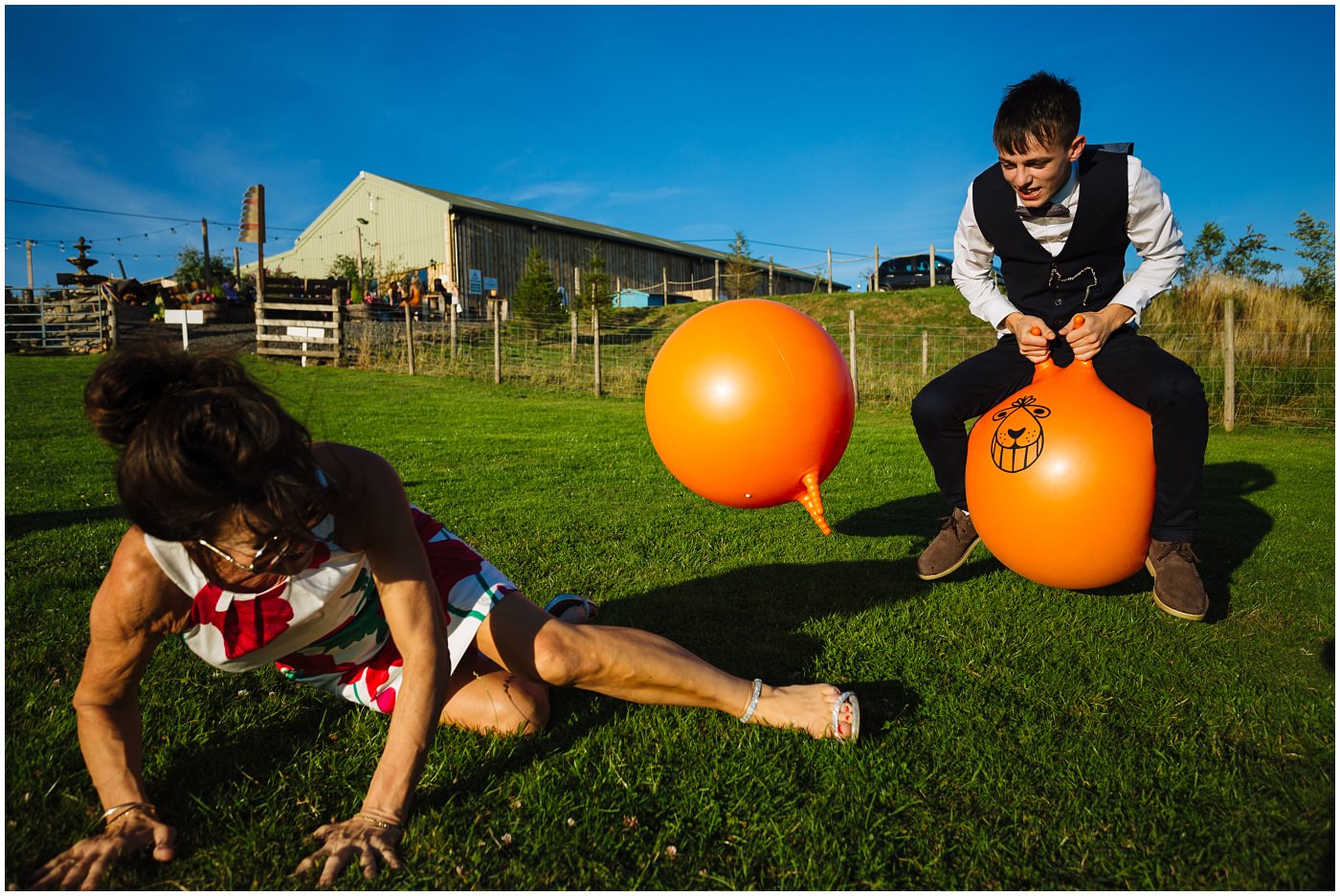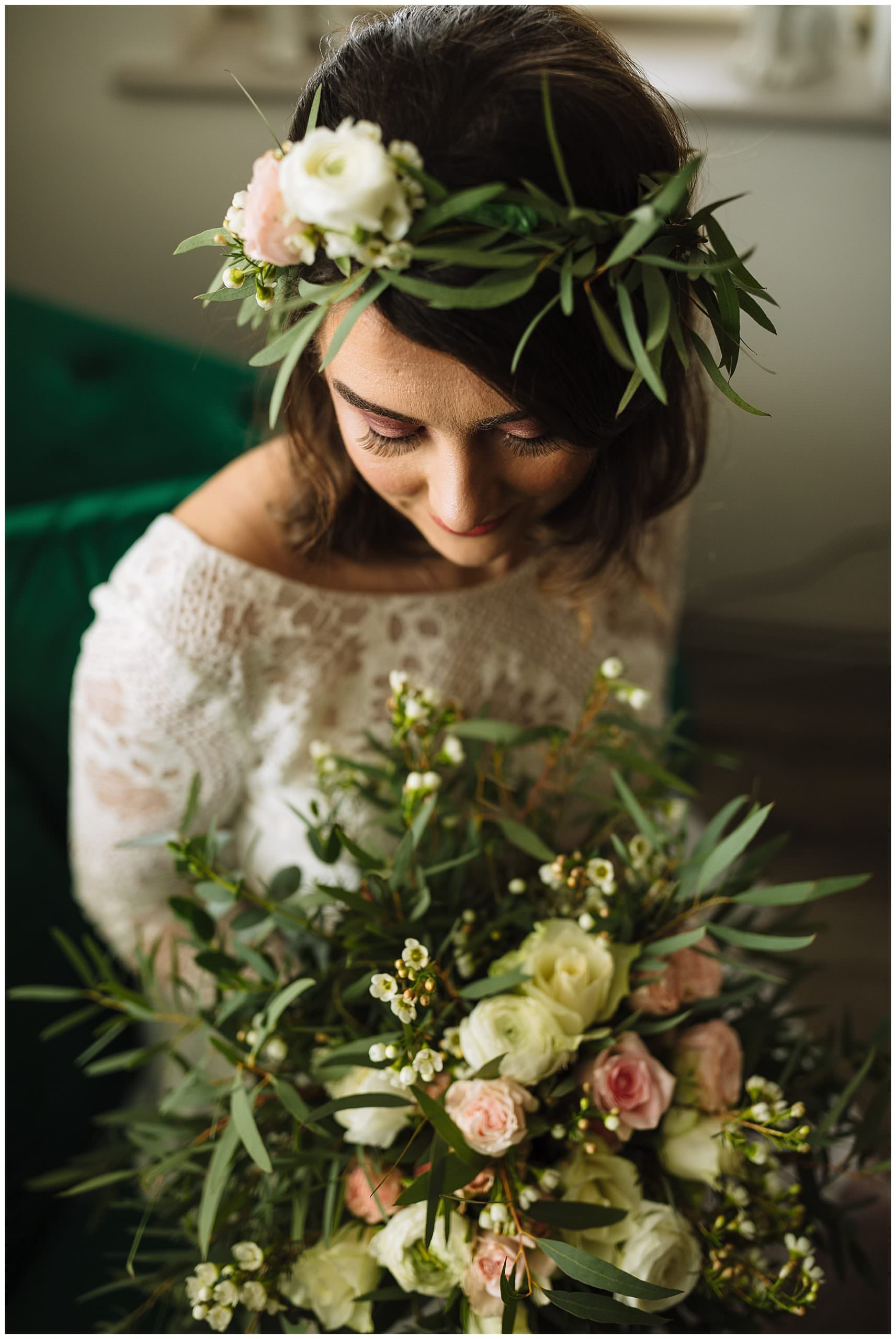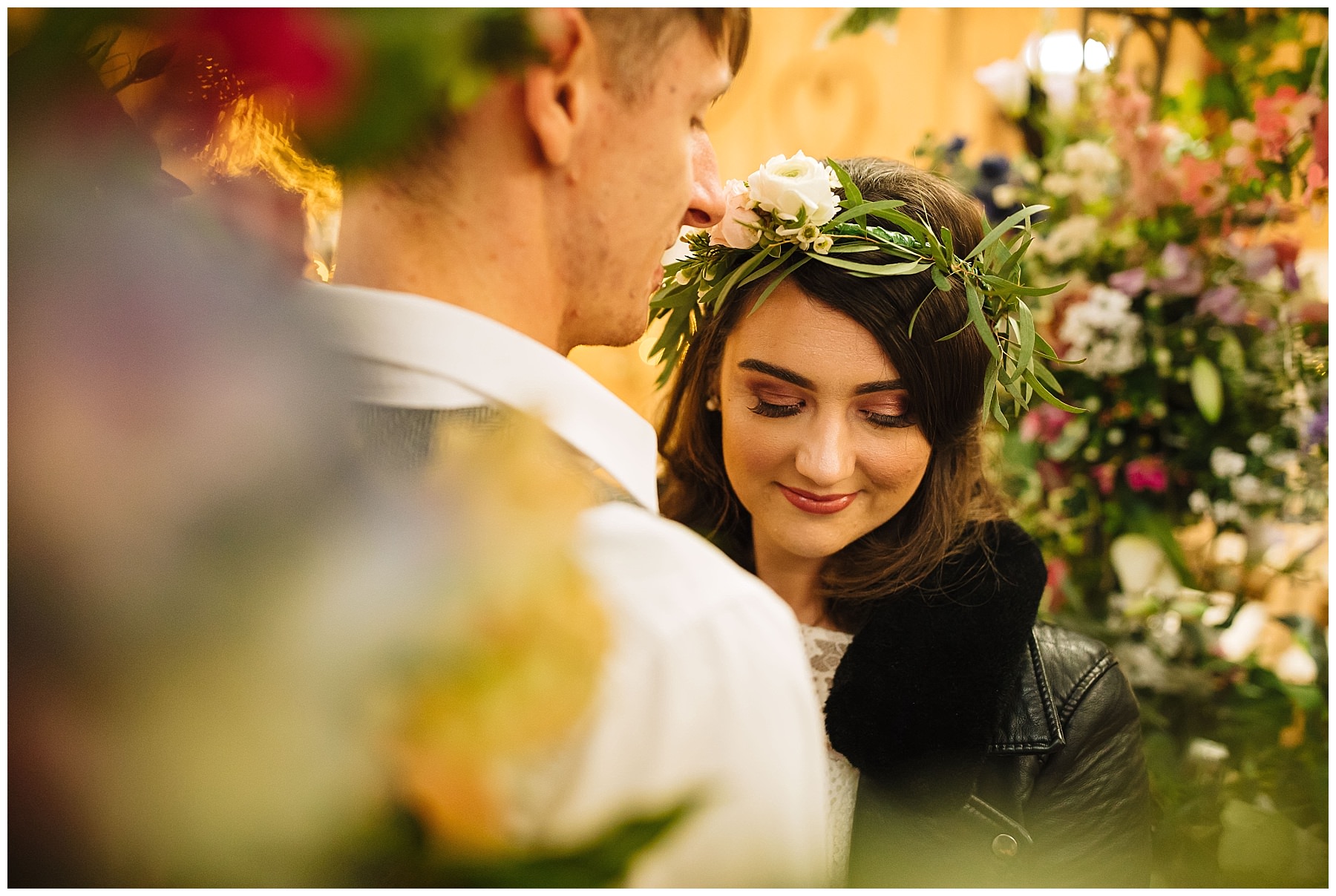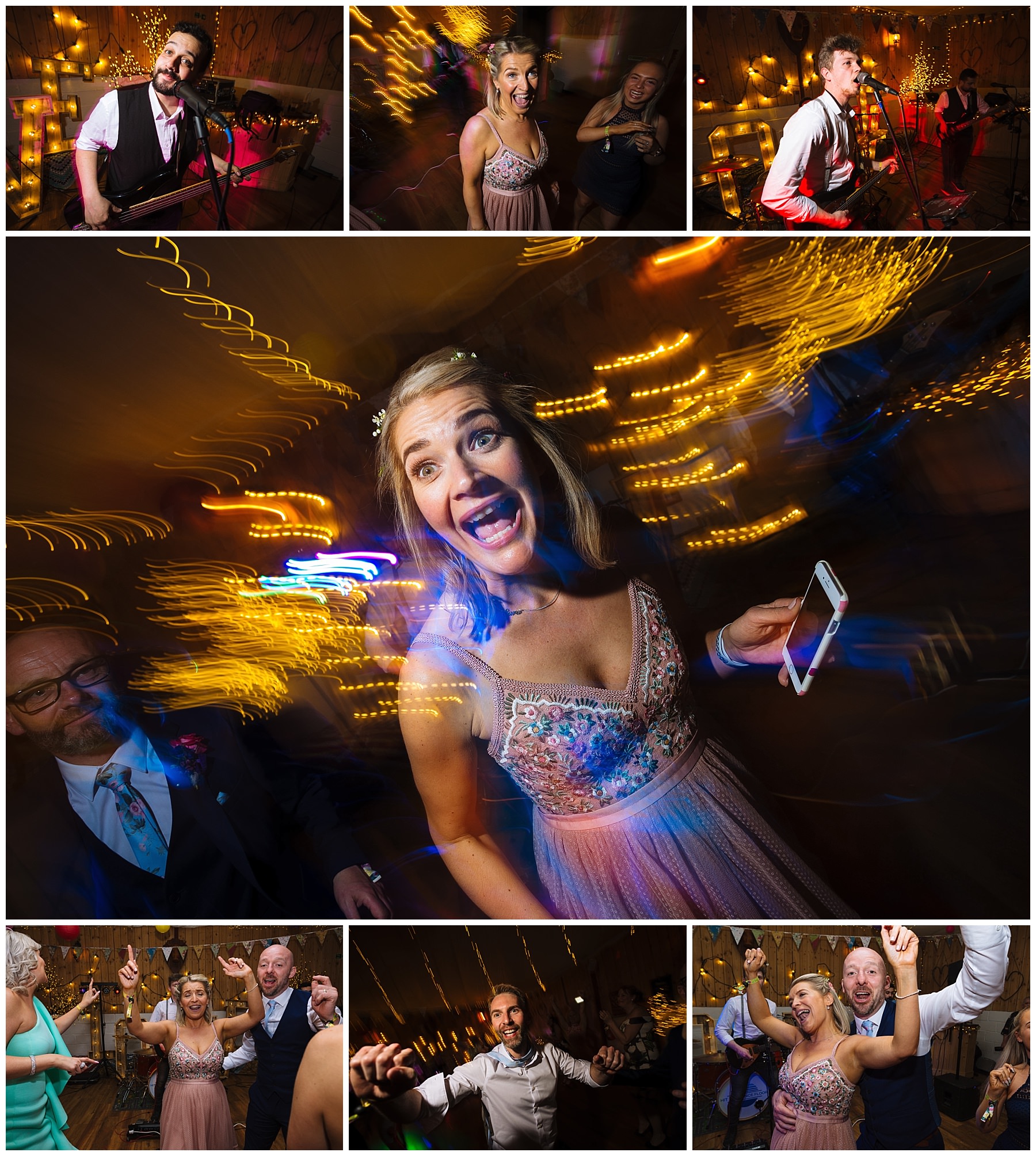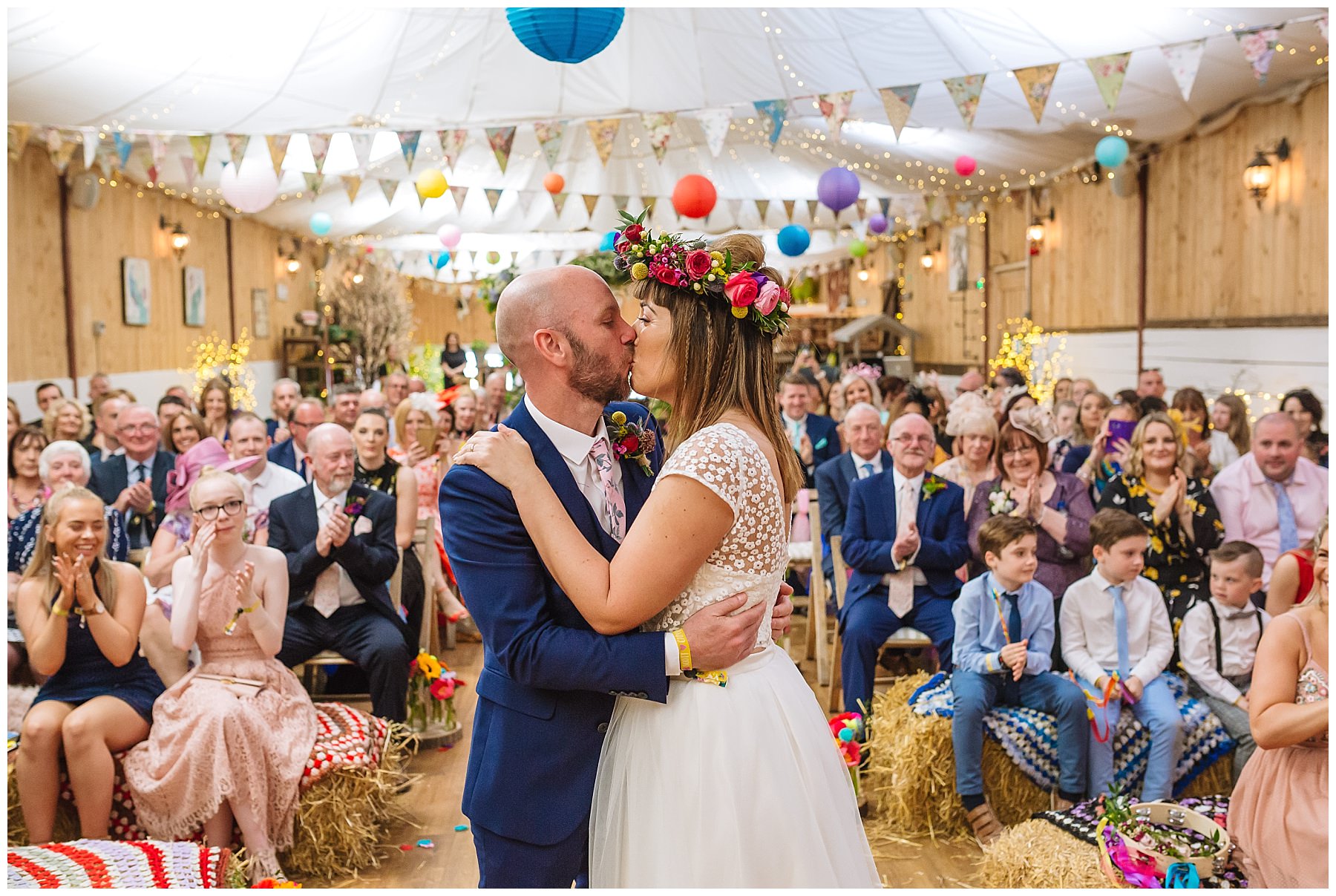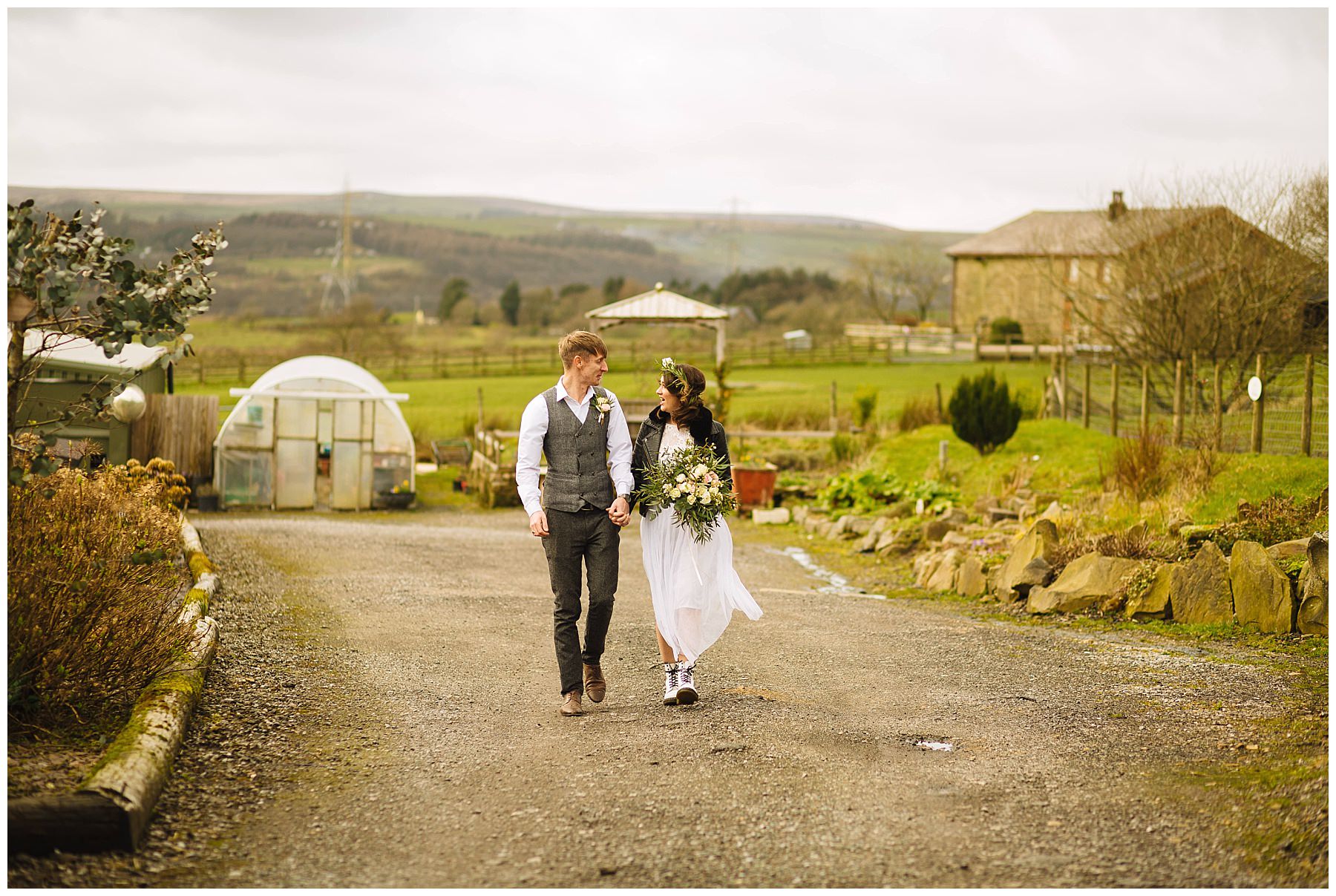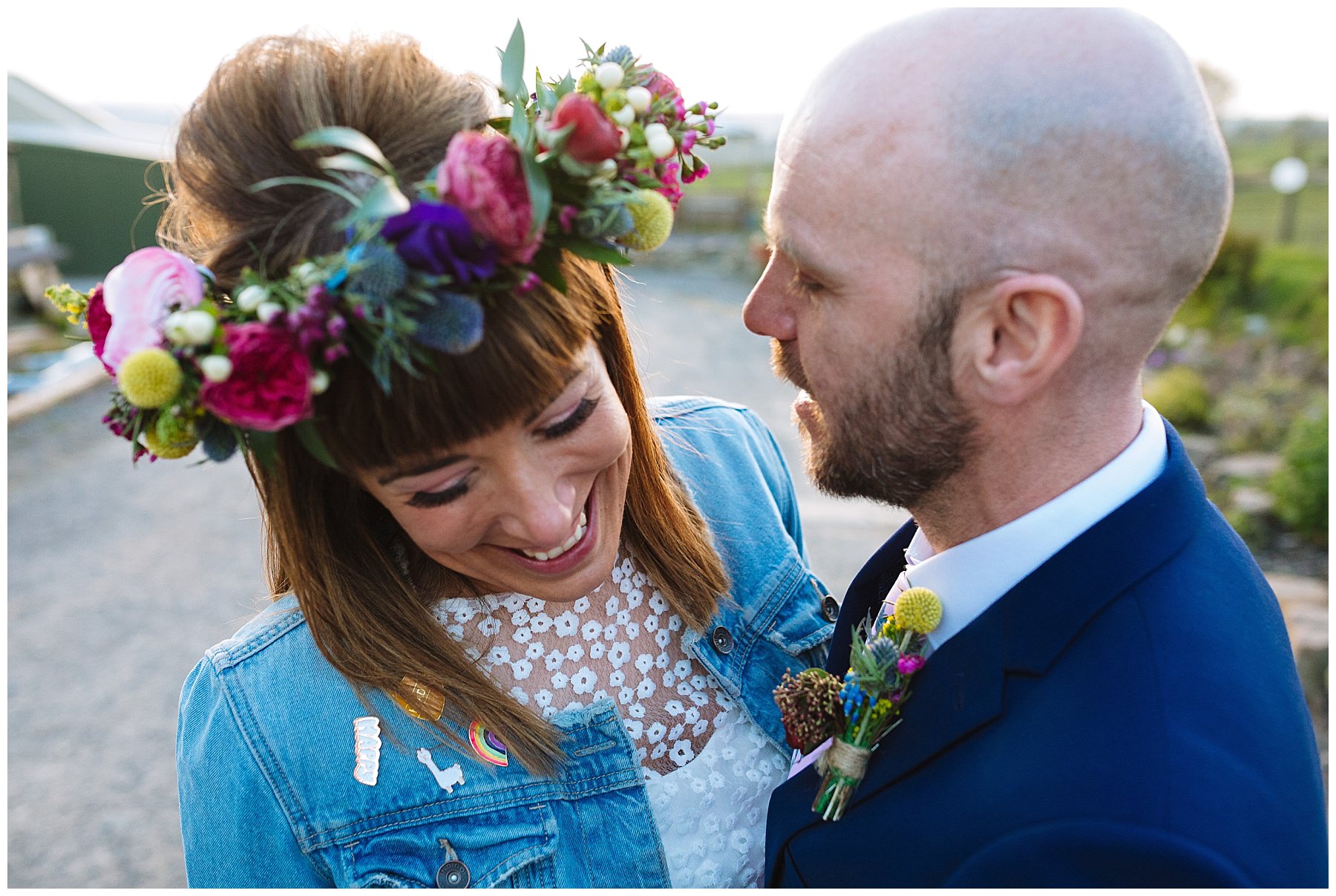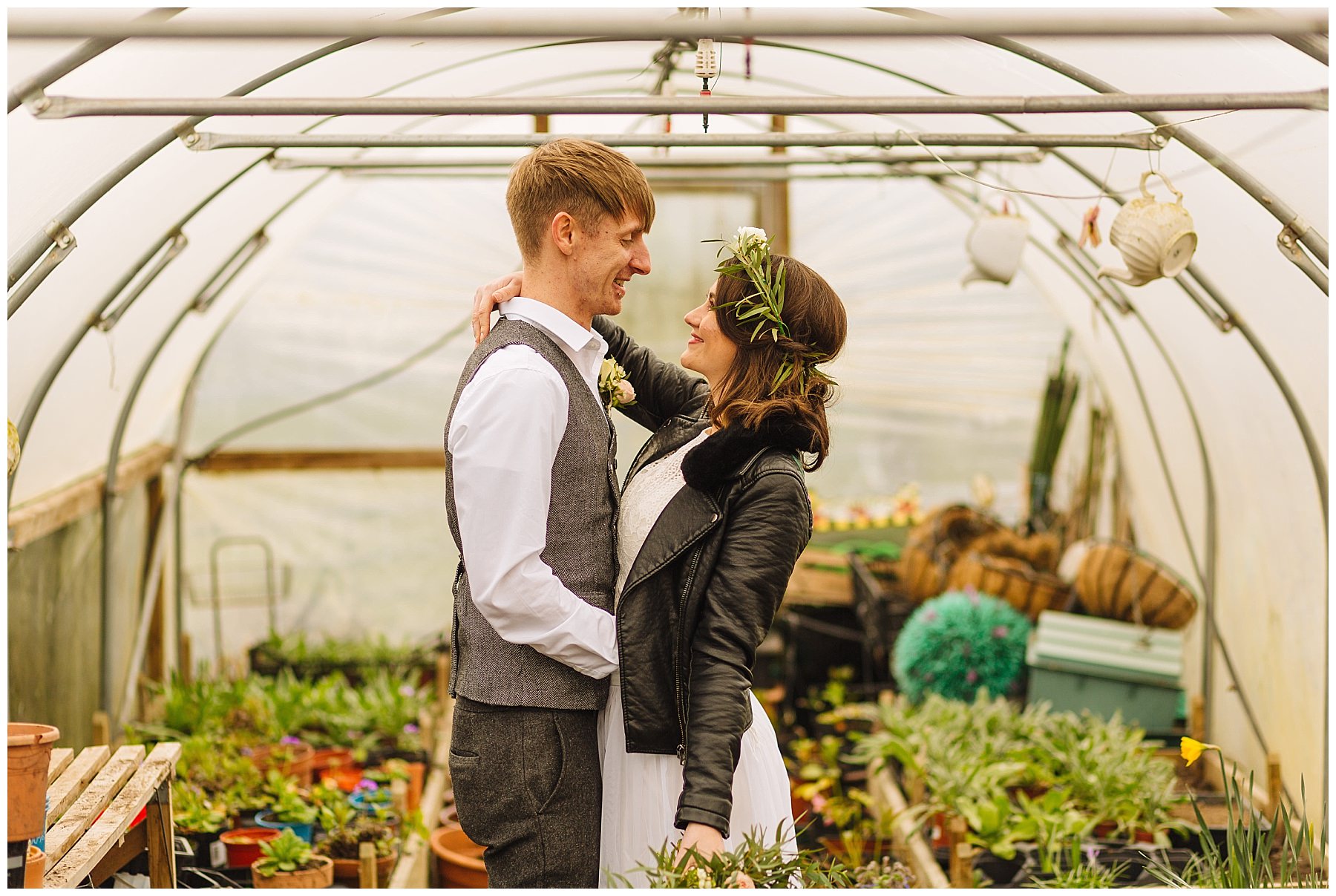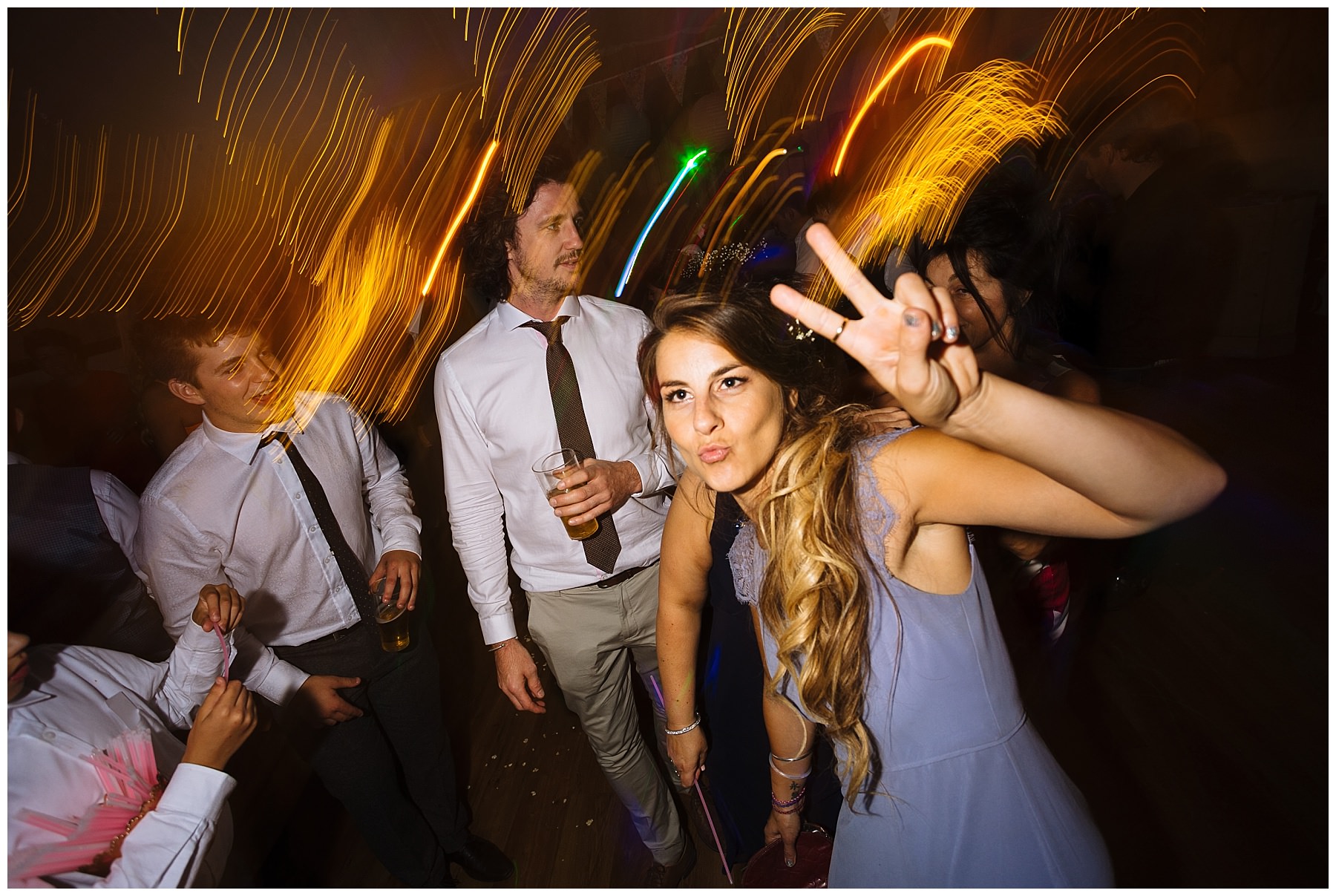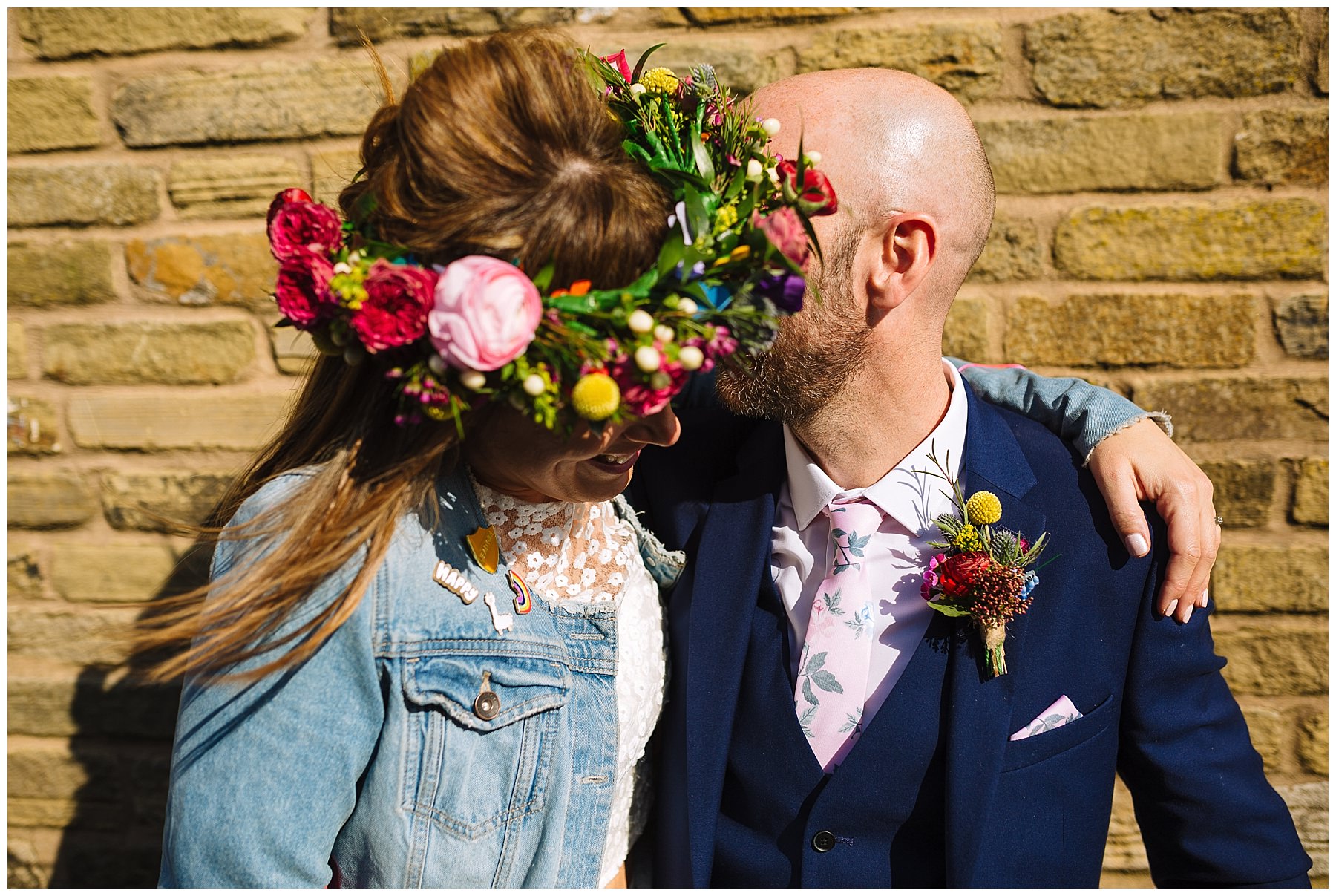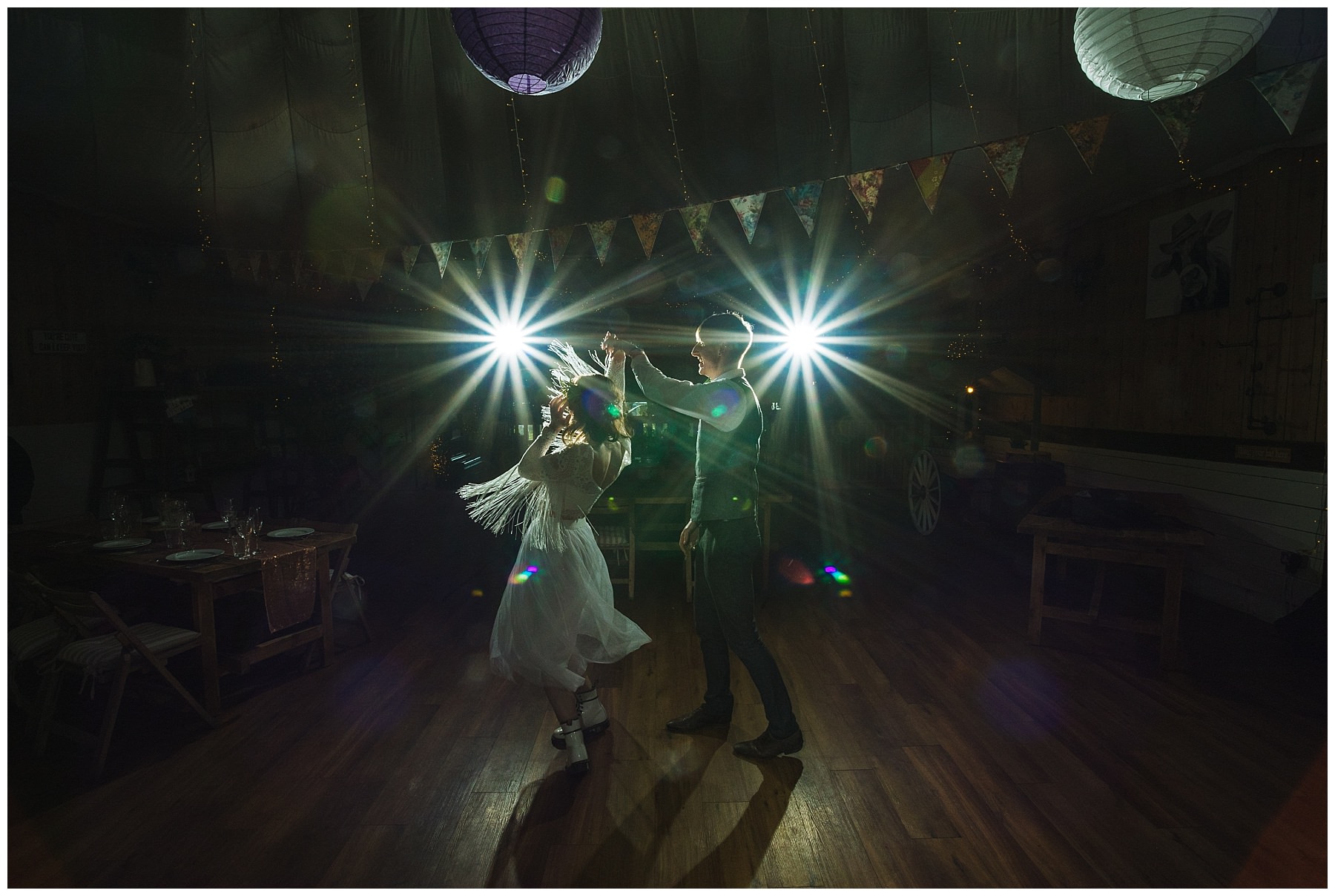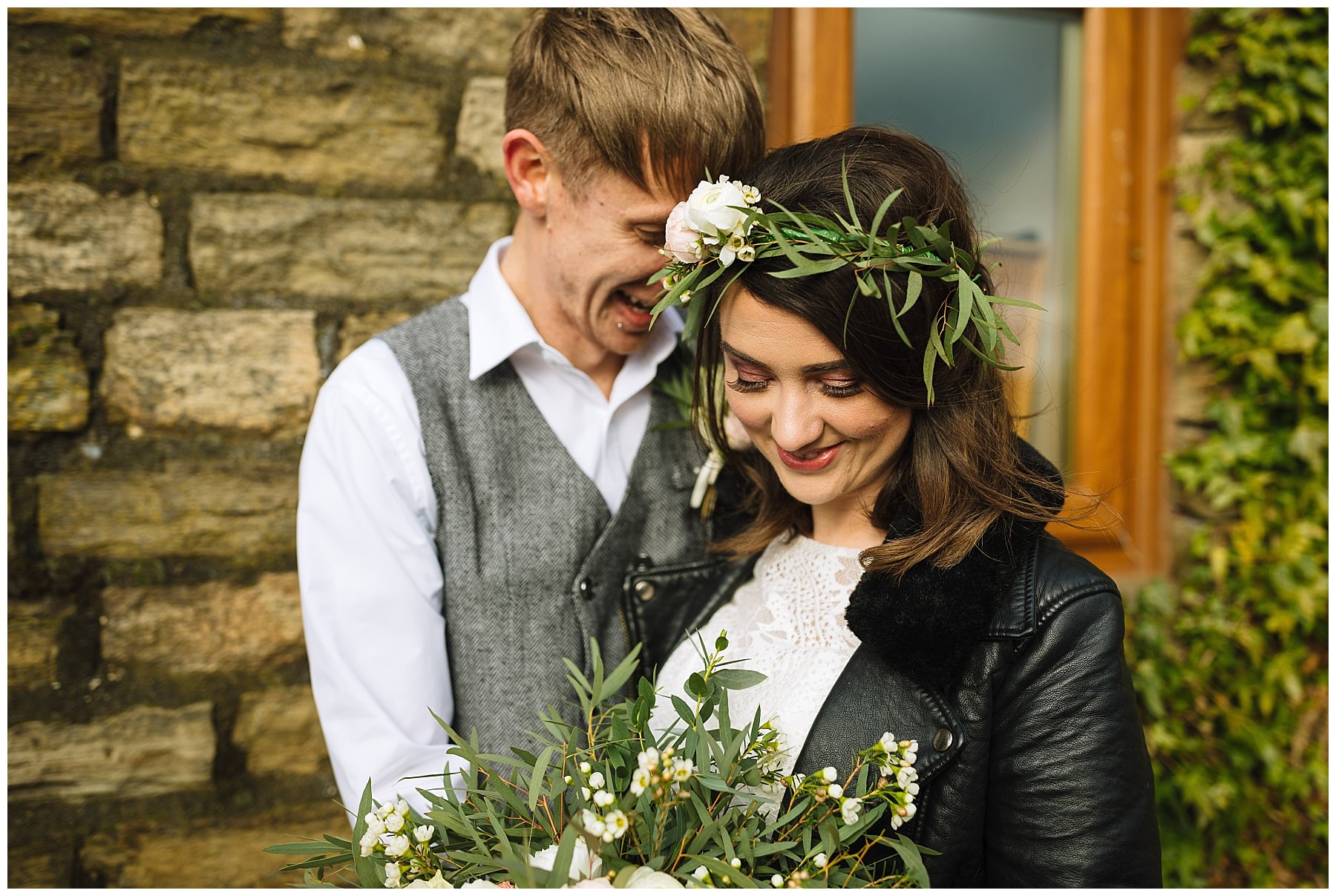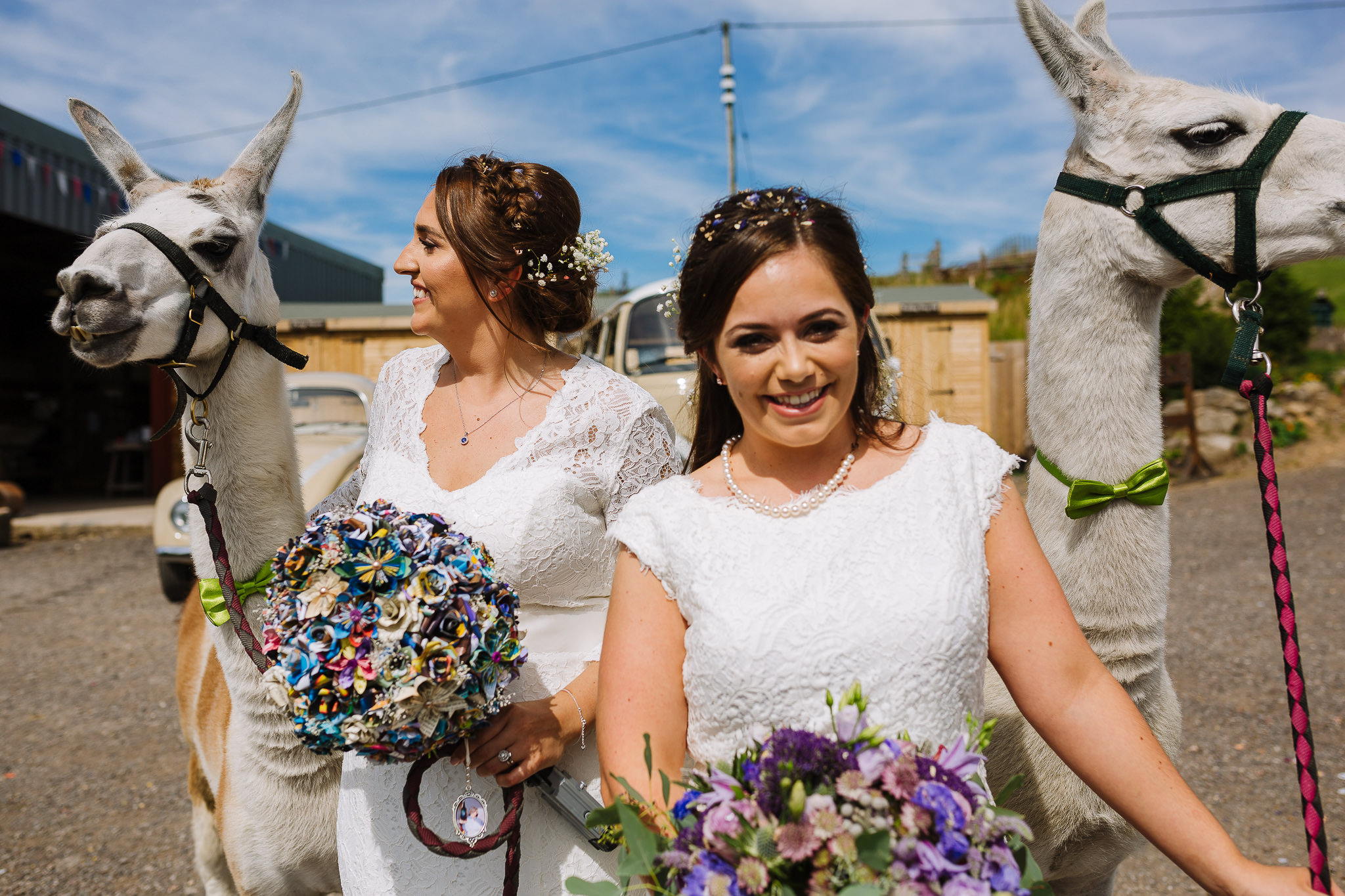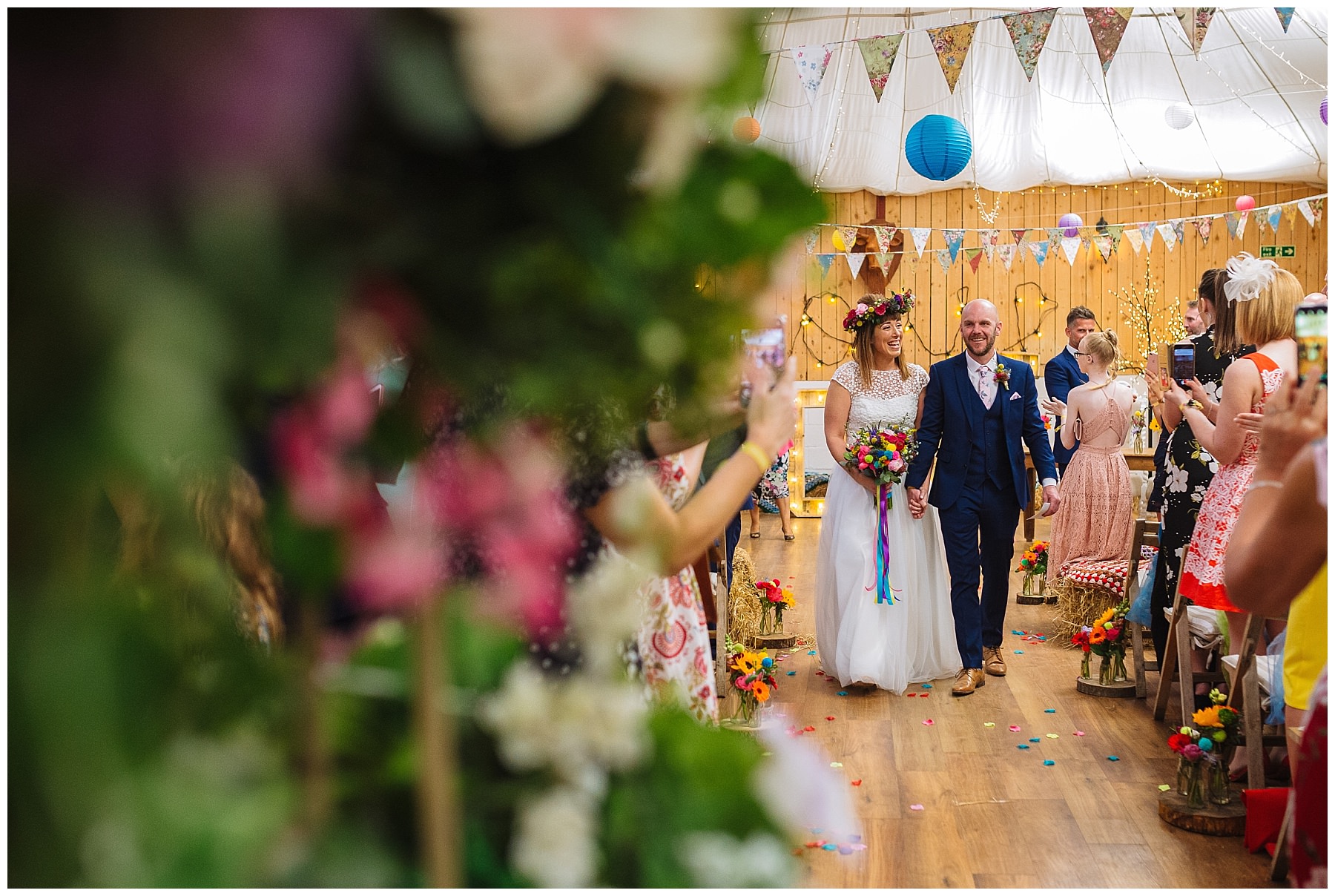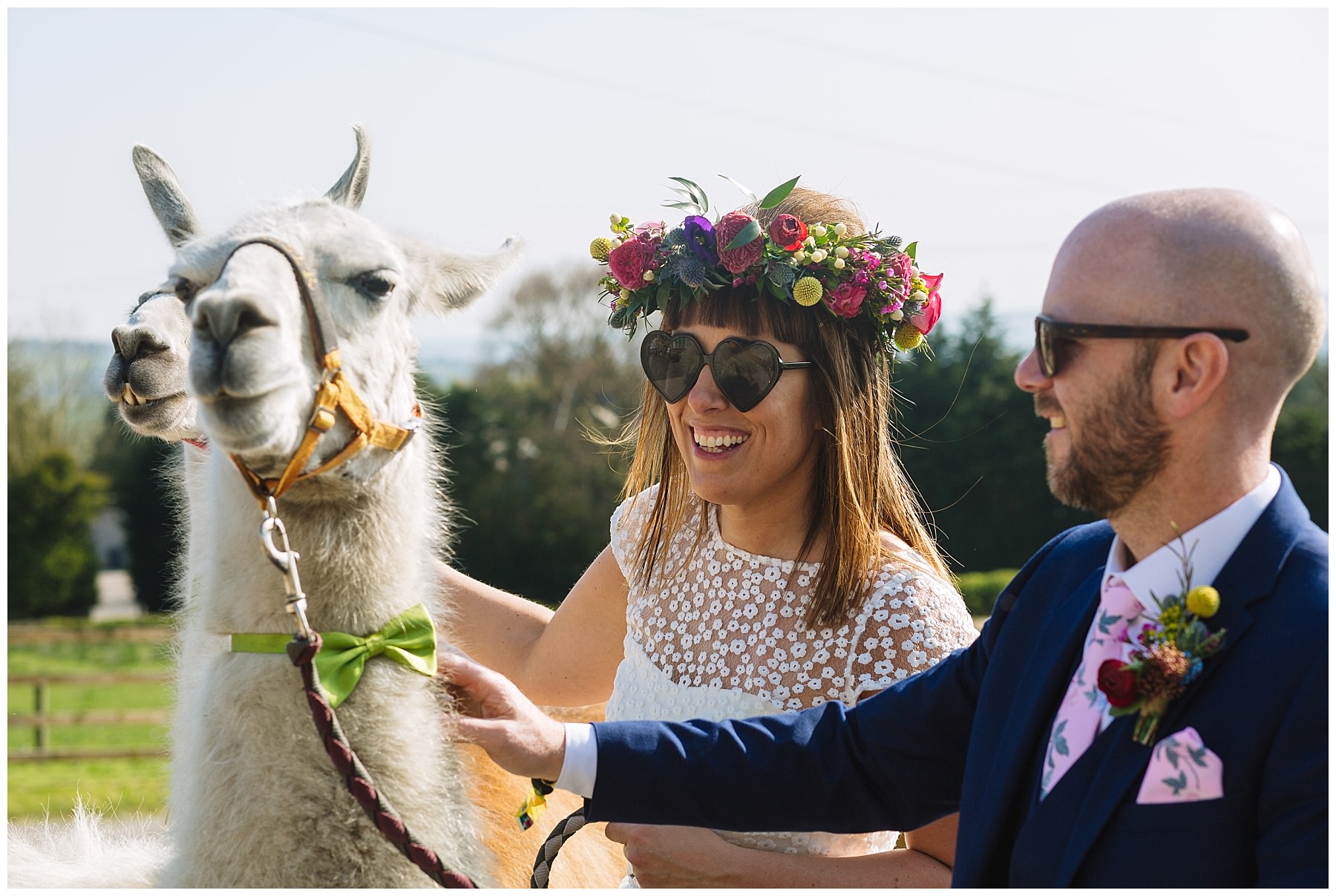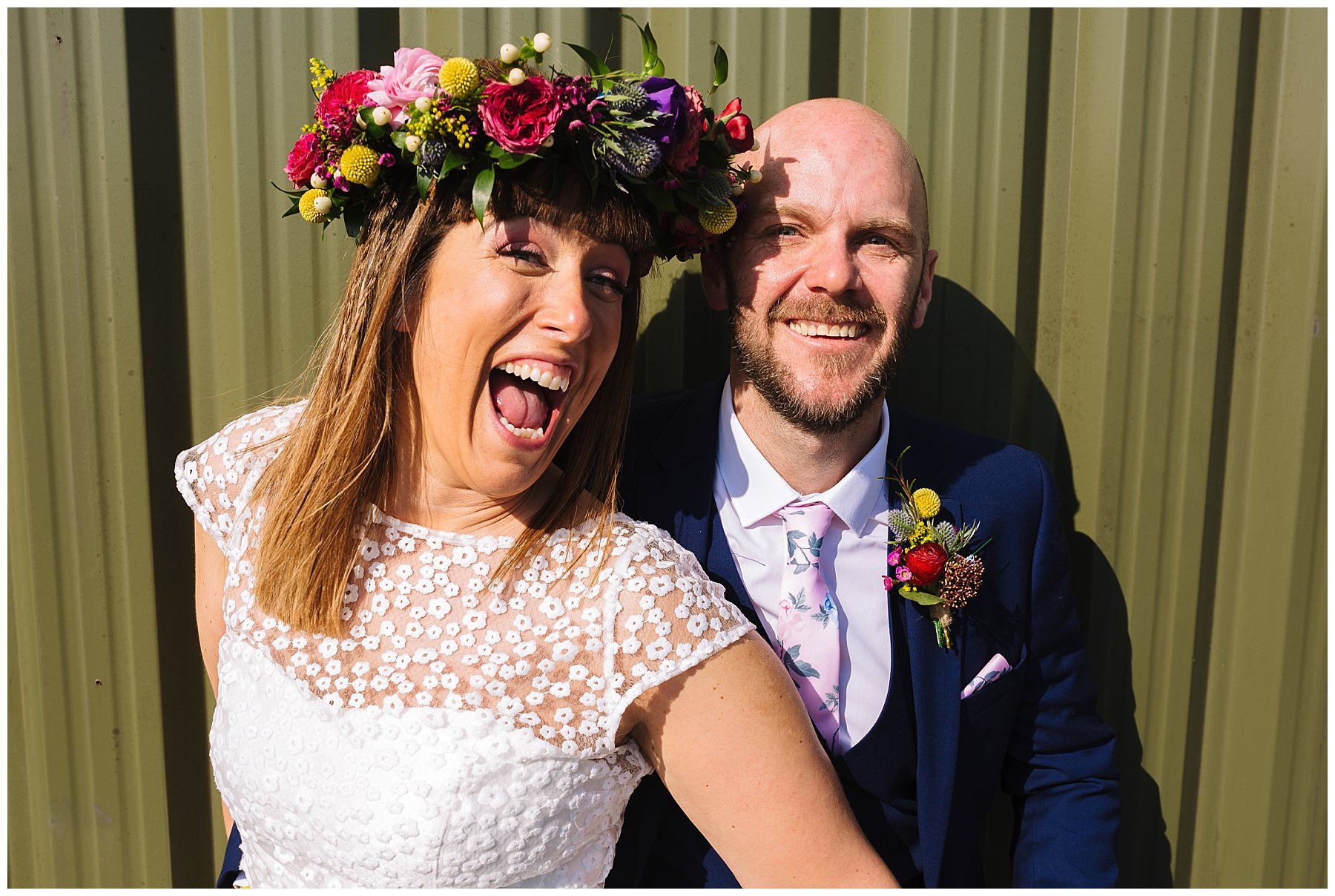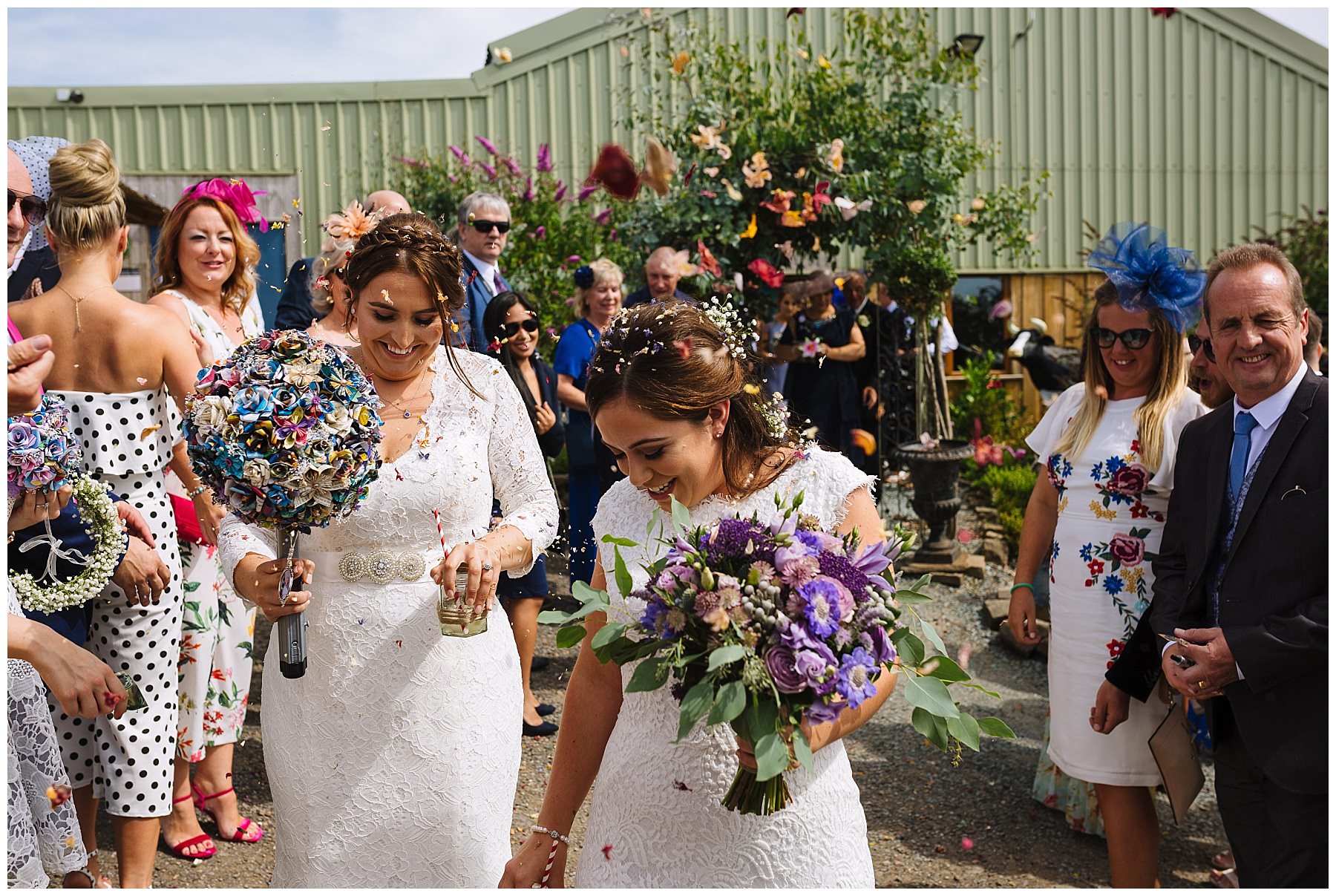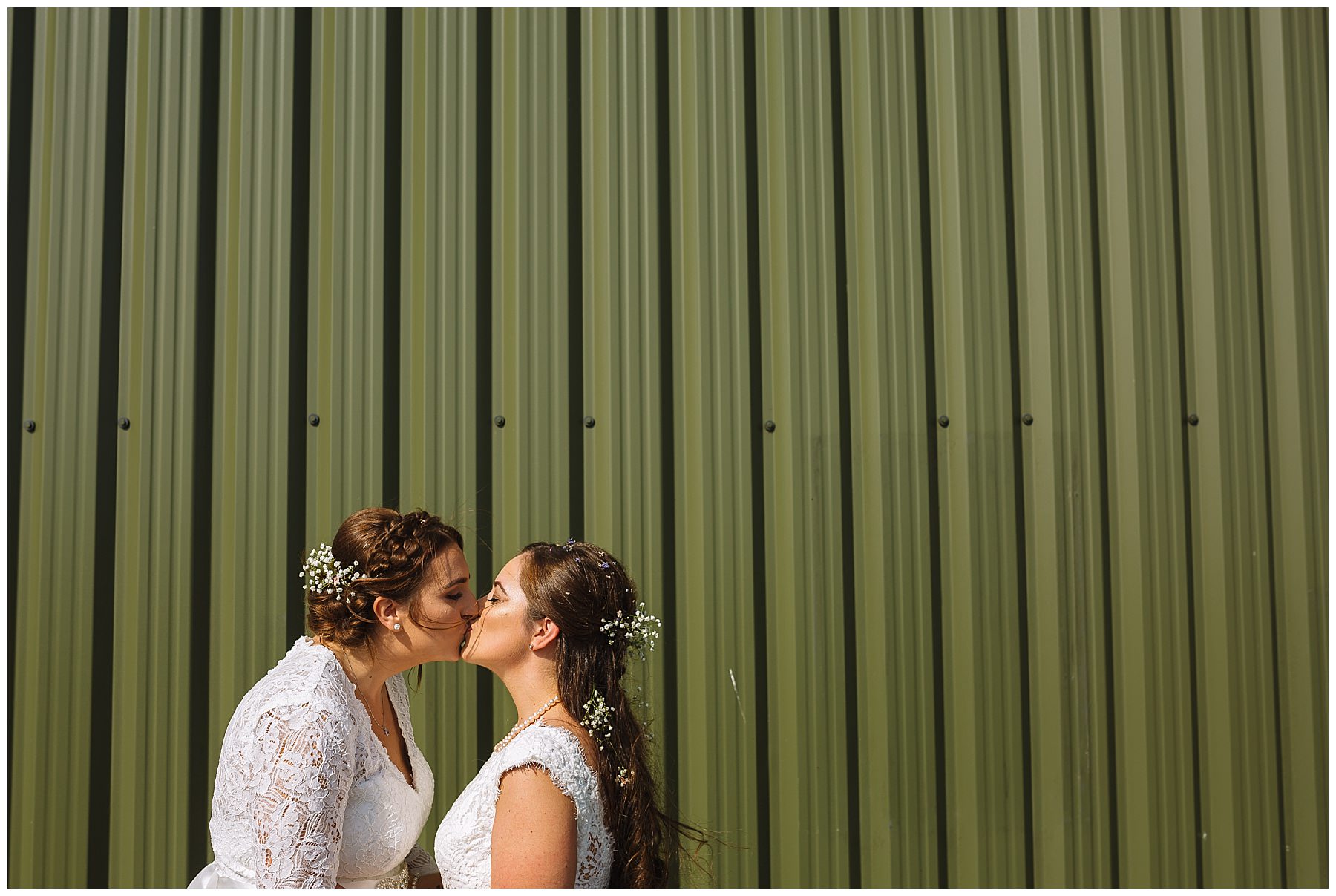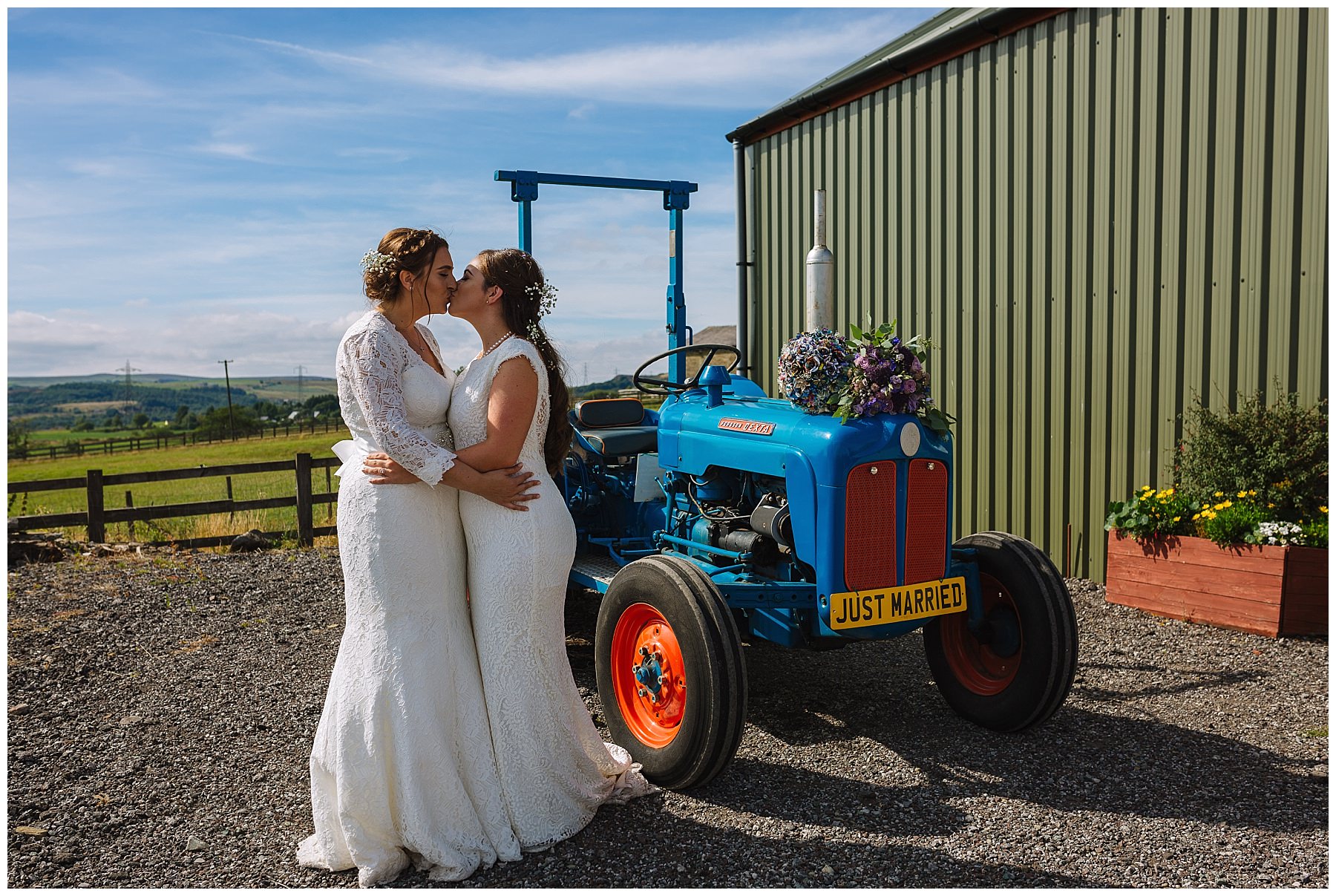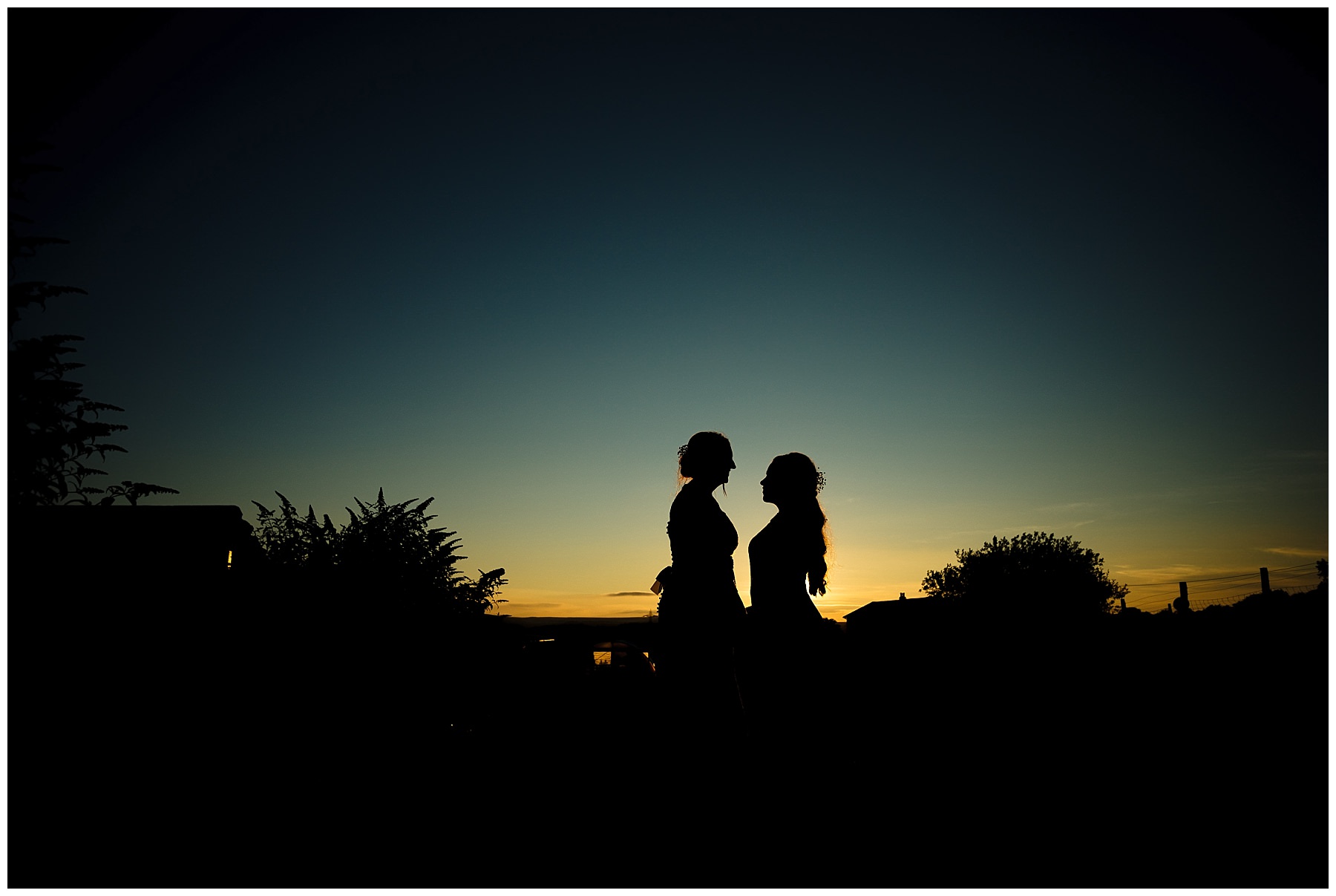 Your Wellbeing Farm Wedding
The Wellbeing Farm is a Gold Award-winning eco-friendly, business, with a commitment to the local area. The wellbeing farm prides itself on its renewable energy with the powering of the venue by a wind turbine. On your wedding day the farm, belongs to you and your guests, oh and don't forget the resident donkeys and llamas. You and your guests can mingle and mix with the animals throughout, a brilliant touch, to create a memorable occasion.
With an outdoor licence and the surrounding fields the venue is the perfect space for an outdoor festival styled ceremony. With space for up to 250 guests, the Wheasheaf Barn at Wellbeing Farm may be the ideal space for your ceremony. With the barn beautifully crafted to give a rustic, festival woodland feel all these themes fit perfectly with the farms aesthetic. Once the ceremony is over there is time to chill out with a drink with your guests and enjoy the rural surroundings and soak in the spectacular views of the Lancashire countryside.
Food & Drink at The Wellbeing Farm
One of the more recent additions to the team at The Wellbeing Farm is Award winning head chef Sean Noonan. Taking on the job of curating the new menu Sean has run with the rustic feel of the venue and created an amazing menu using some of the best locally sourced ingredients in keeping with the venues support of the local area. I can first hand testify for how good Sean and his food are. Having worked at the farm a few times I have been lucky enough to be well looked after and well fed. Equal attention is paid to your drinks with total customisation with the llama bar, pimp your Prosecco, craft gin bar or sample a local beer from the Edgworth Brew Co.
Fun, Unique and Alternative Wedding Photography
So if you are looking for someone to capture your Wellbeing Farm wedding then please do get in touch!