Hundred House Wedding Photography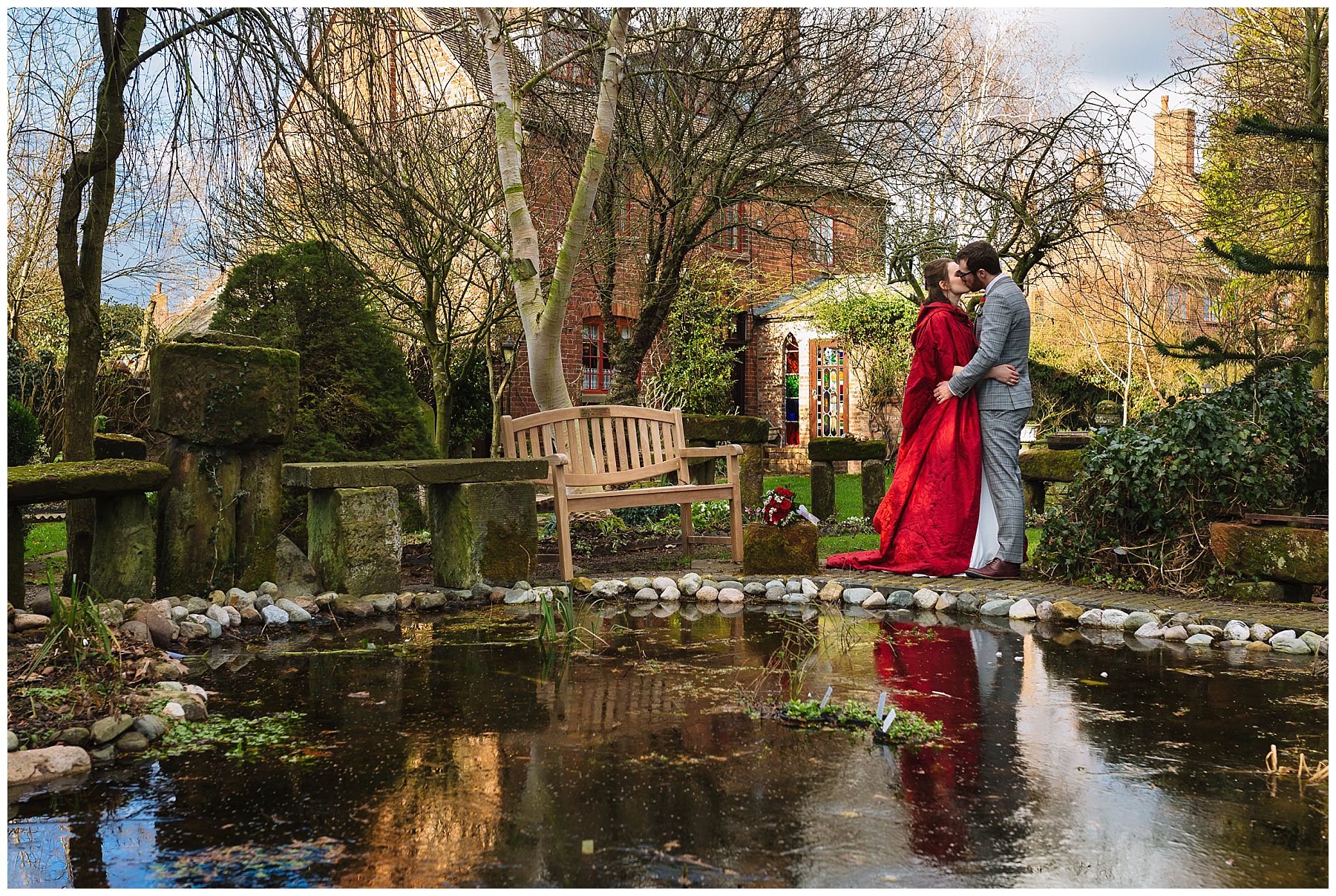 Meet Maisie and George, two absolute gems! When they got in touch about their Hundred House wedding and told me all about their plans I knew I (and all their family and friends) would be in for a real treat. These two put so much thought into their wedding. They were determined to put their own stamp on things and, boy did they! The whole day was a real testament to their personalities and their relationship, it felt utterly unique and so, so them.
There was a real sense of love throughout the day. Maisie and George have been together since their school days so it wasn't a case of two families coming together, more one gigantic family celebrating two of their favourite people! The atmosphere was incredible and you could really feel the emotion in the room, especially during the ceremony. Maisie's sister, Emily, sang Finale from Nightmare Before Christmas and I think everyone got goosebumps. What a moment!
That wasn't the last of the musical talents on display, more about that later…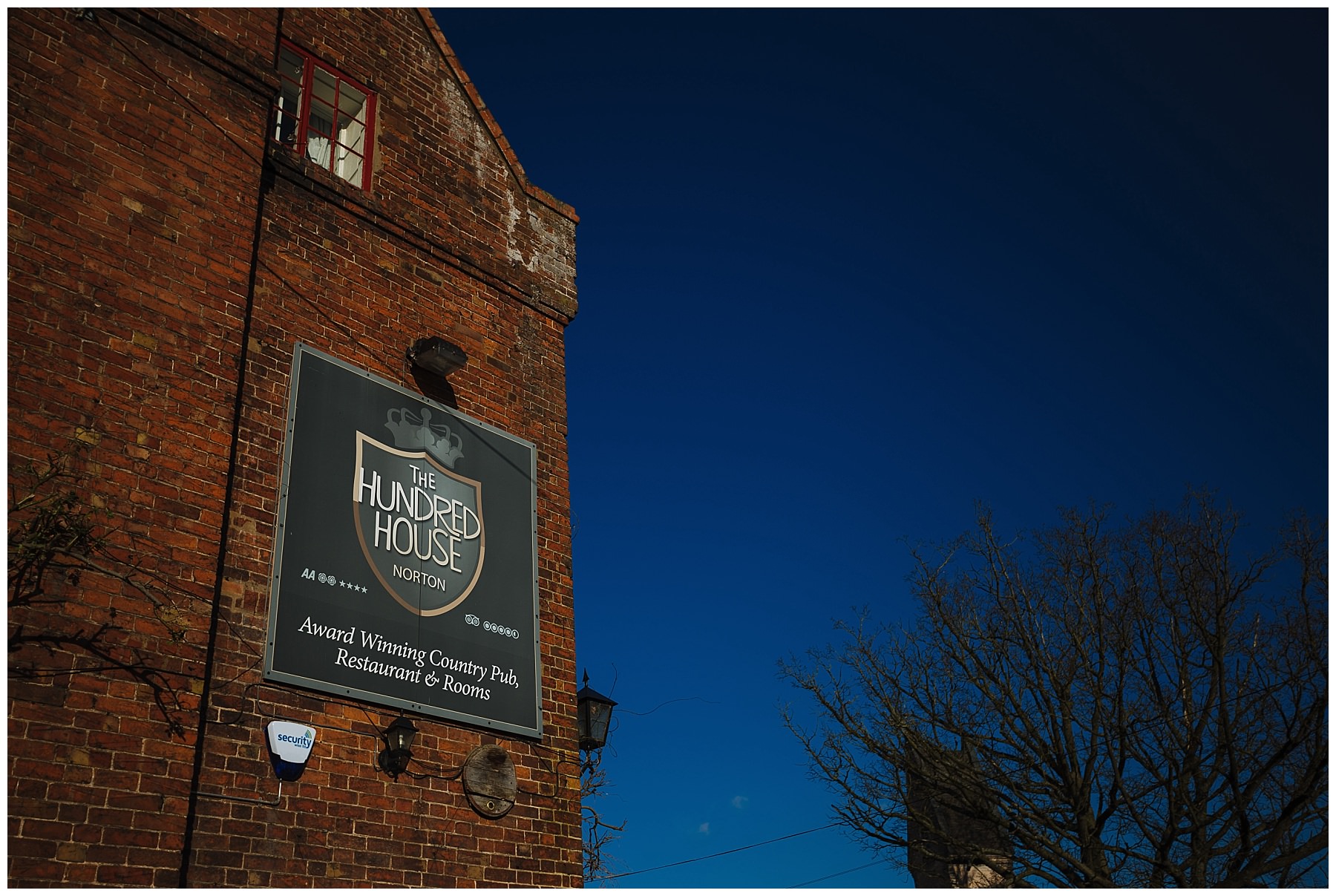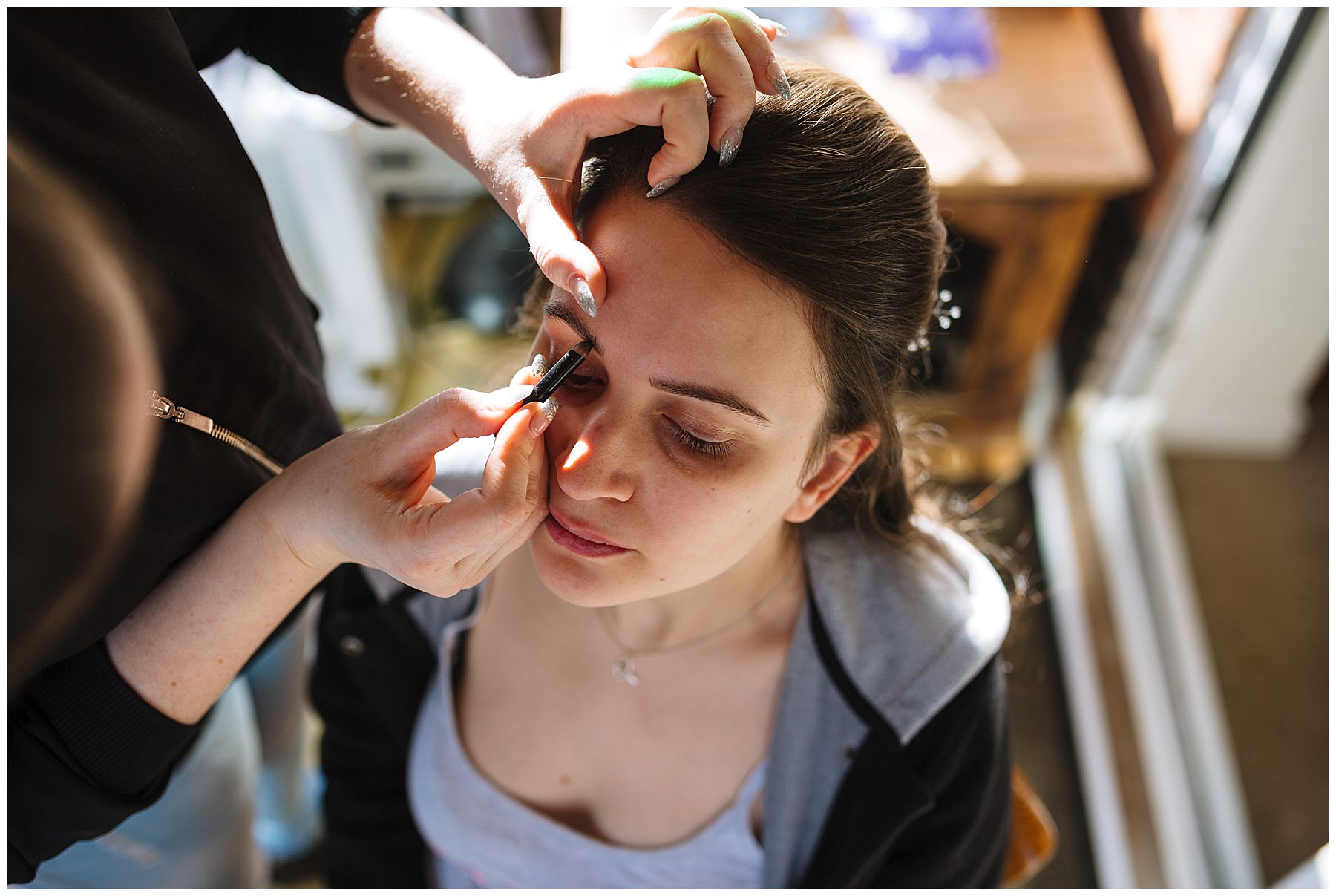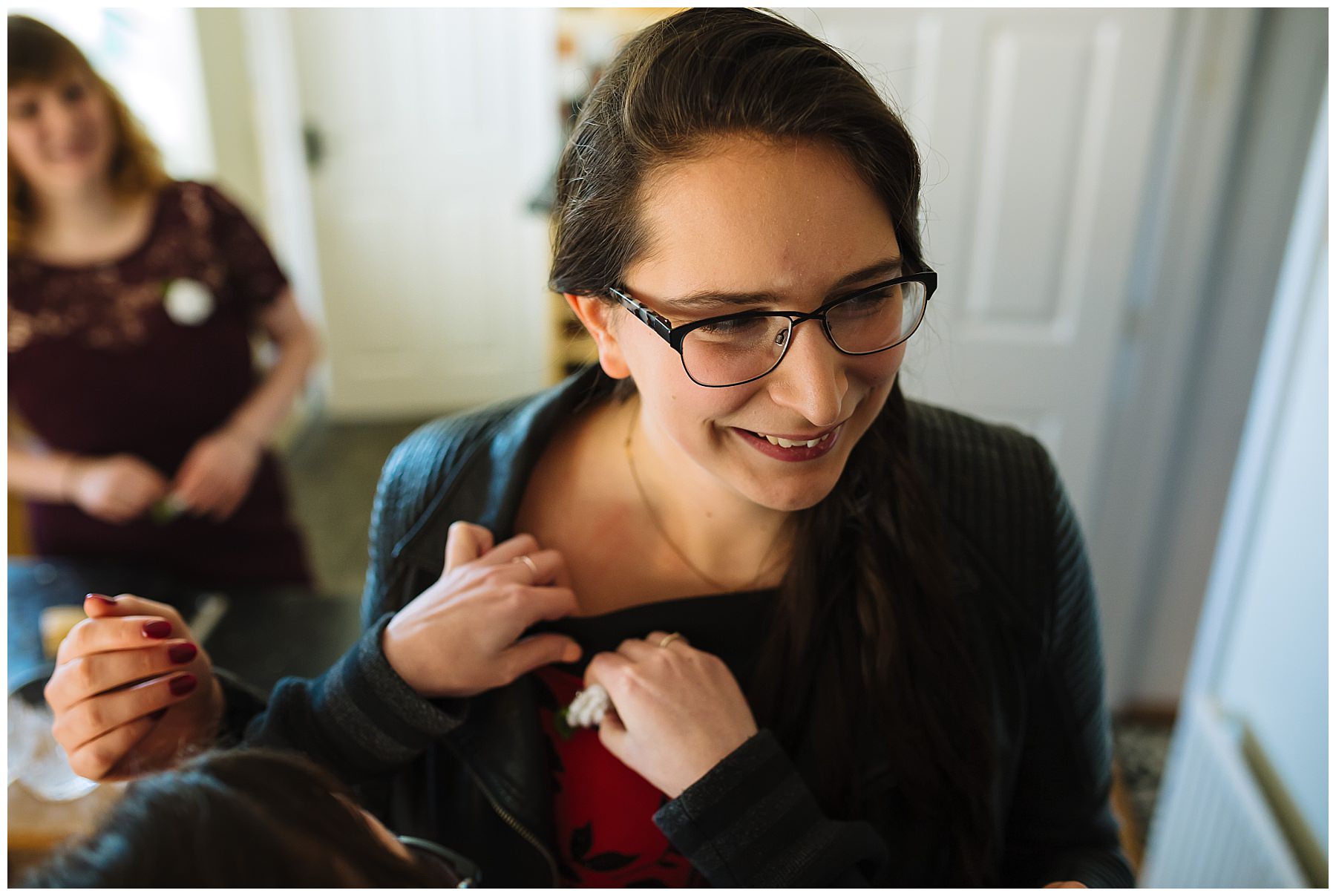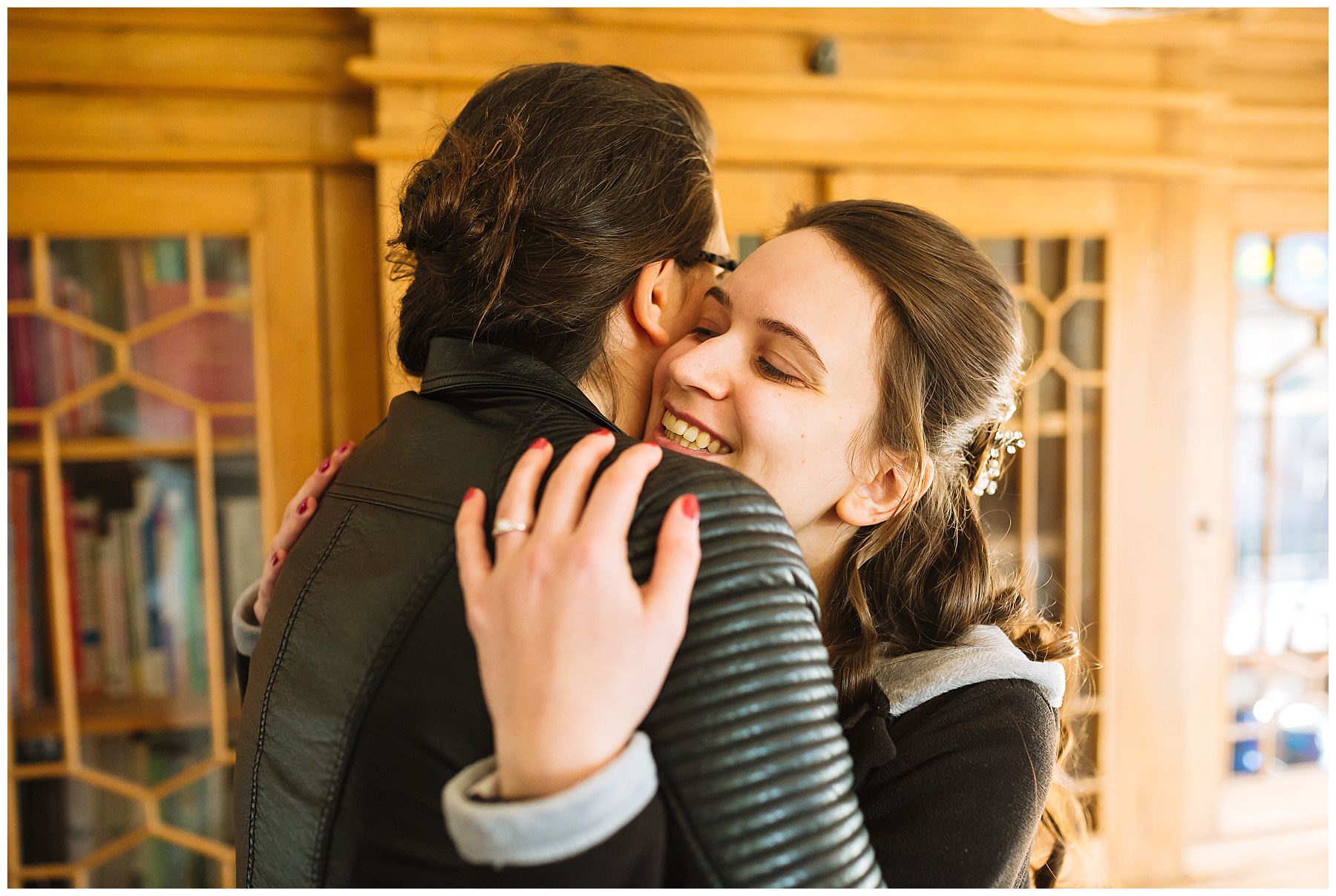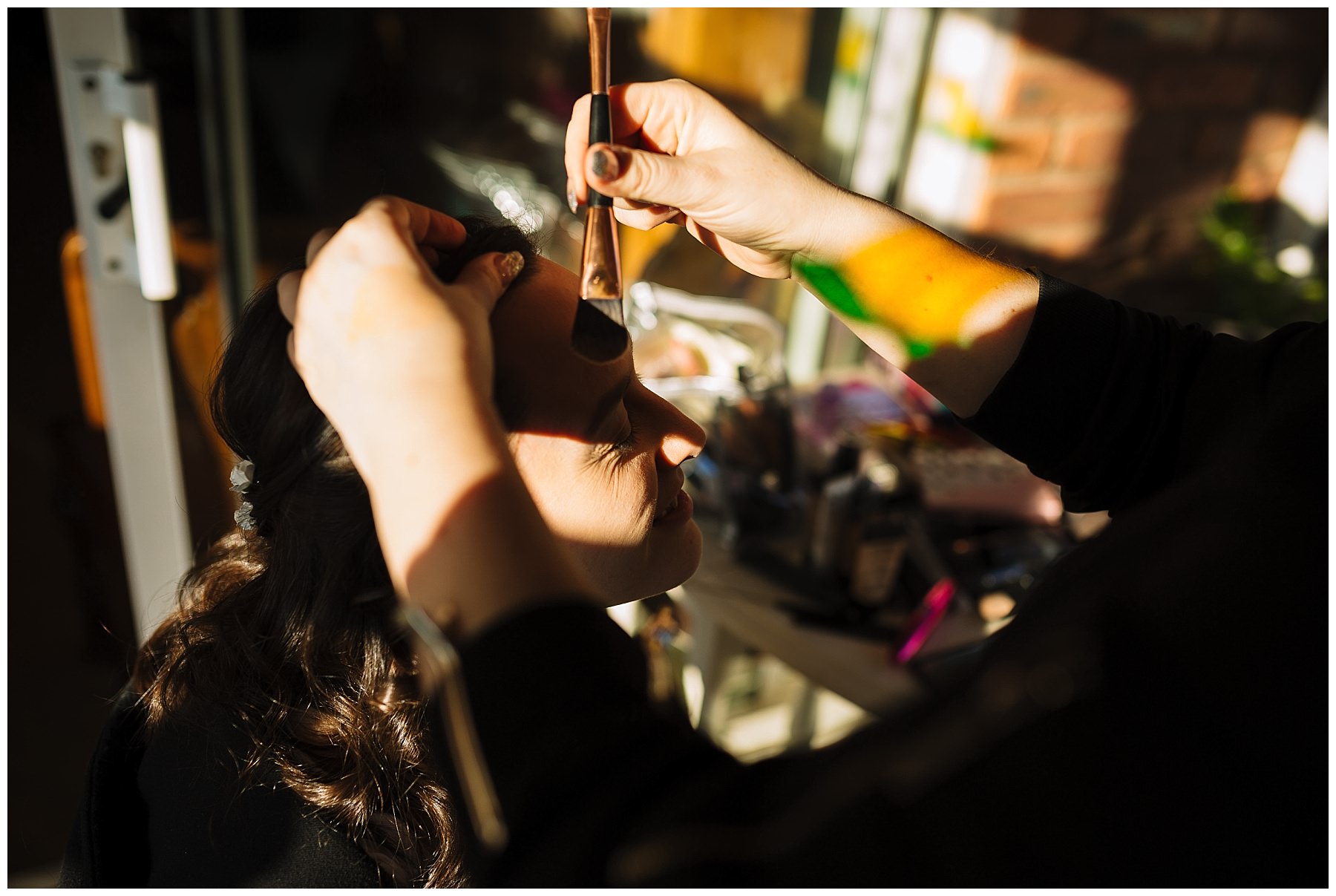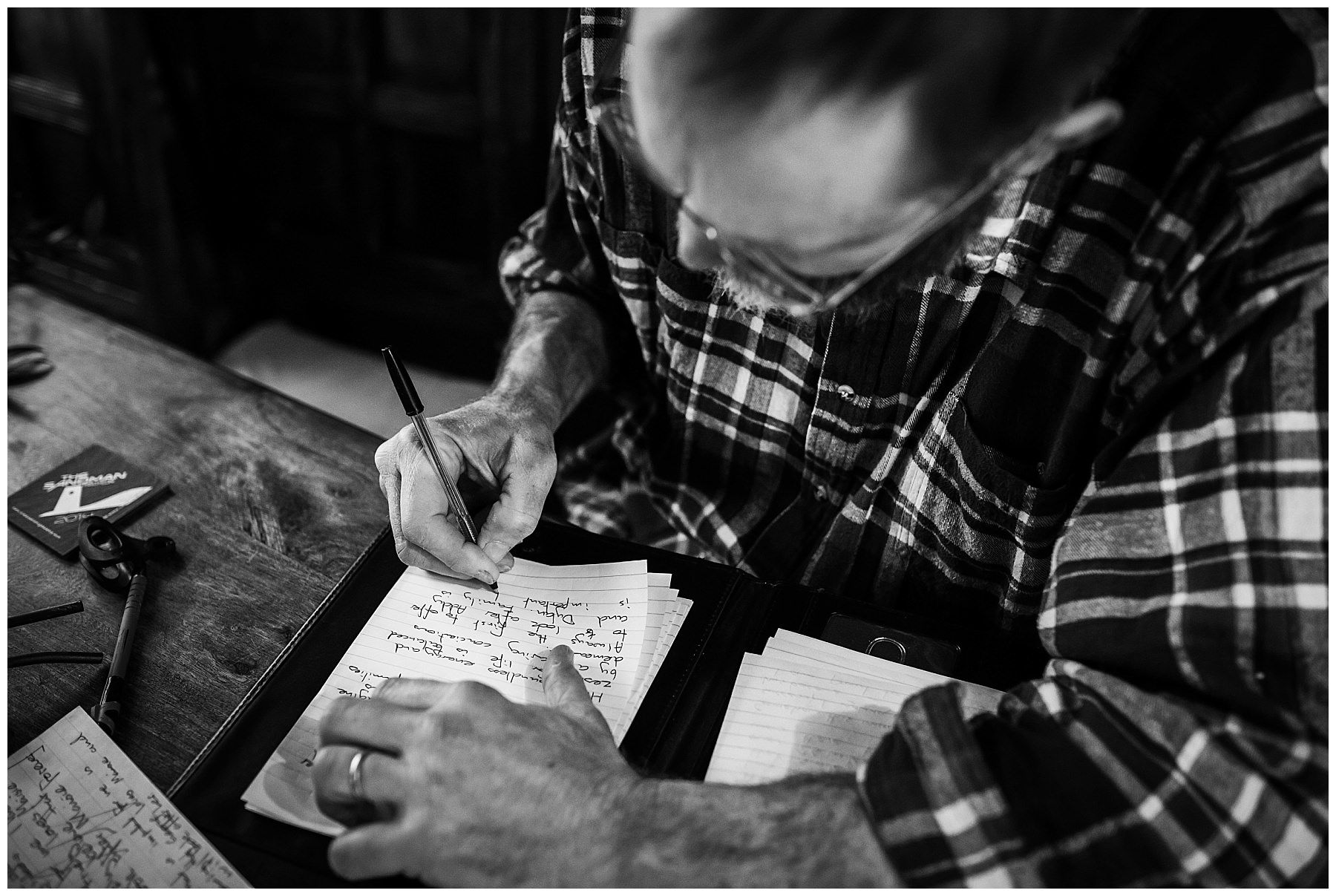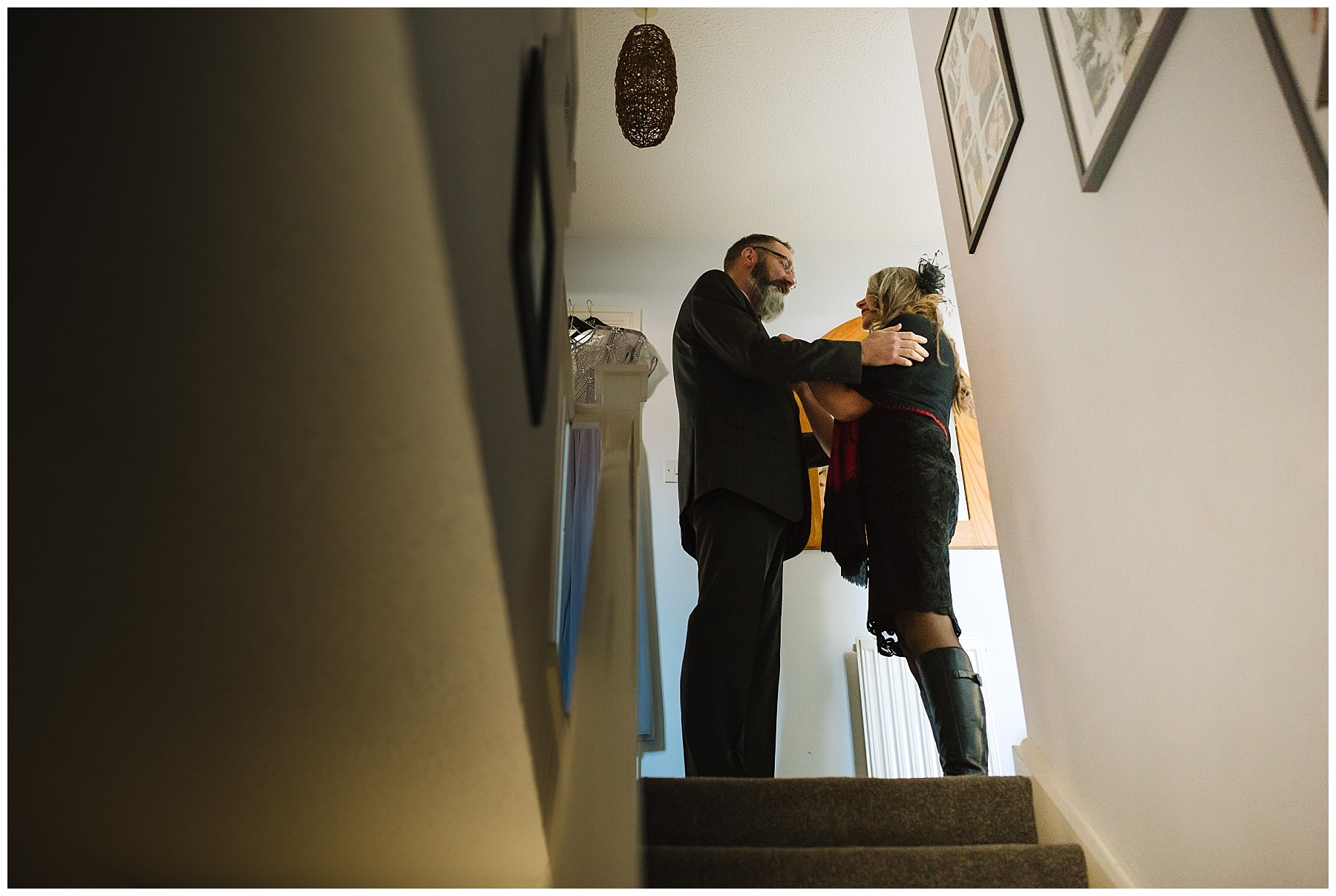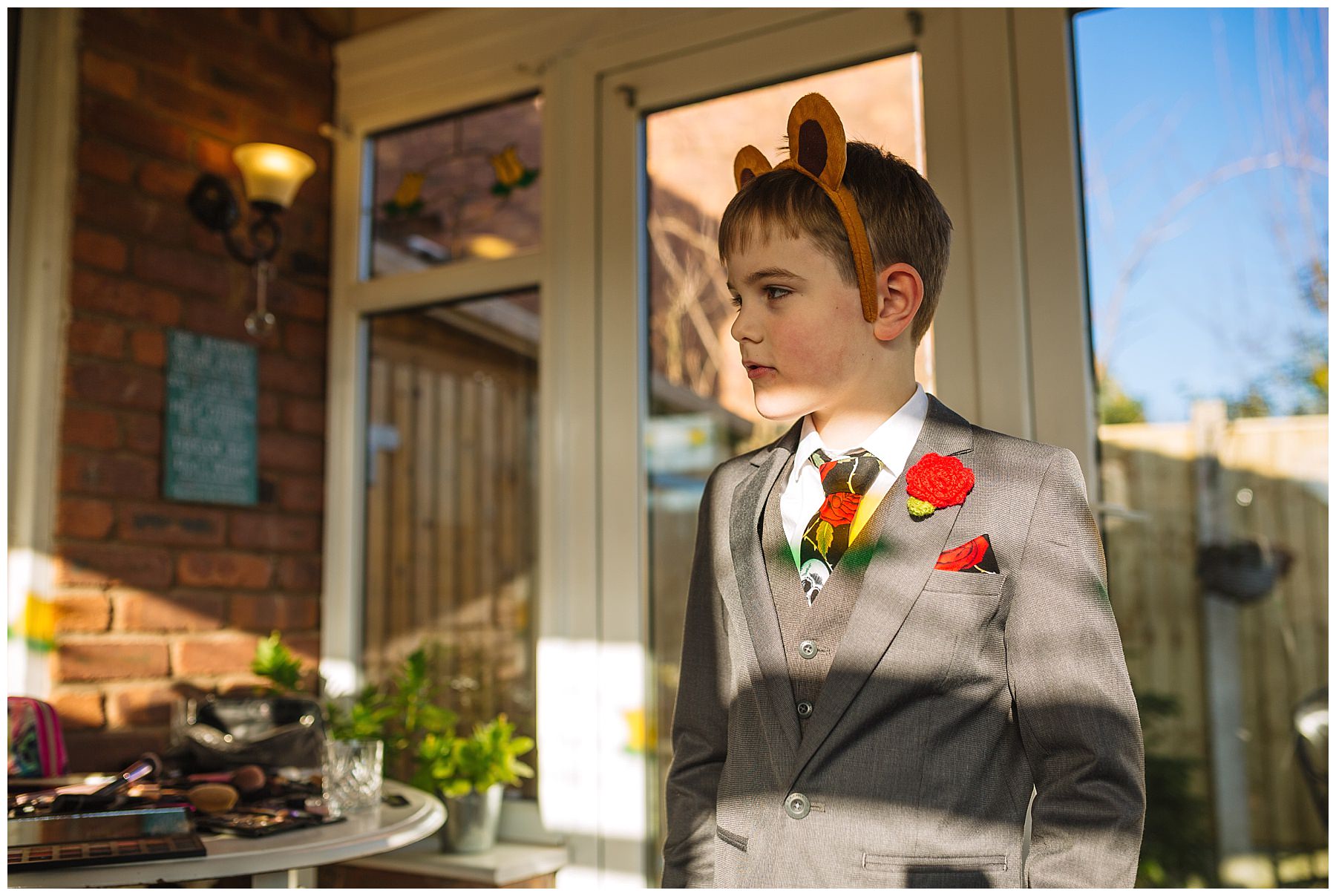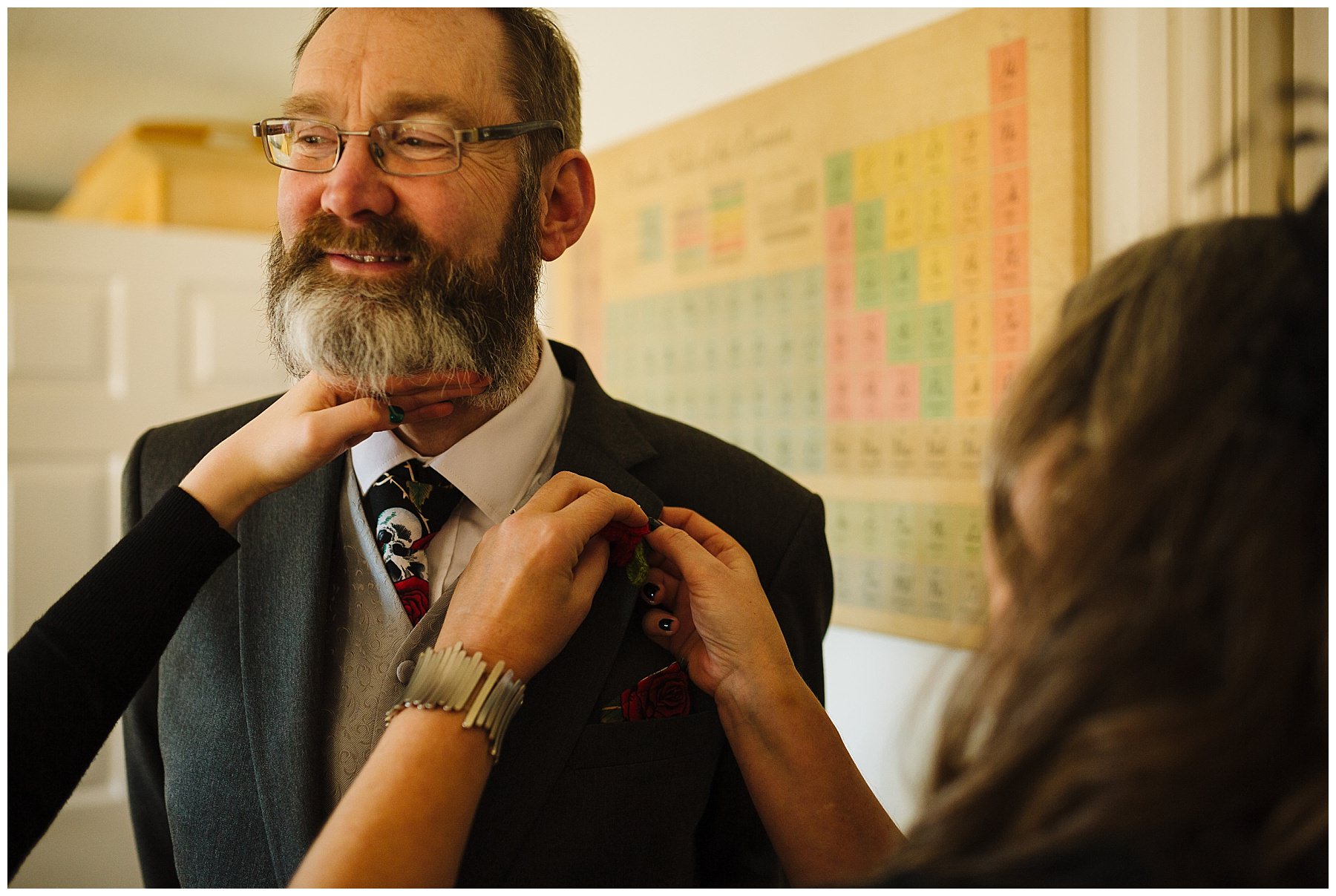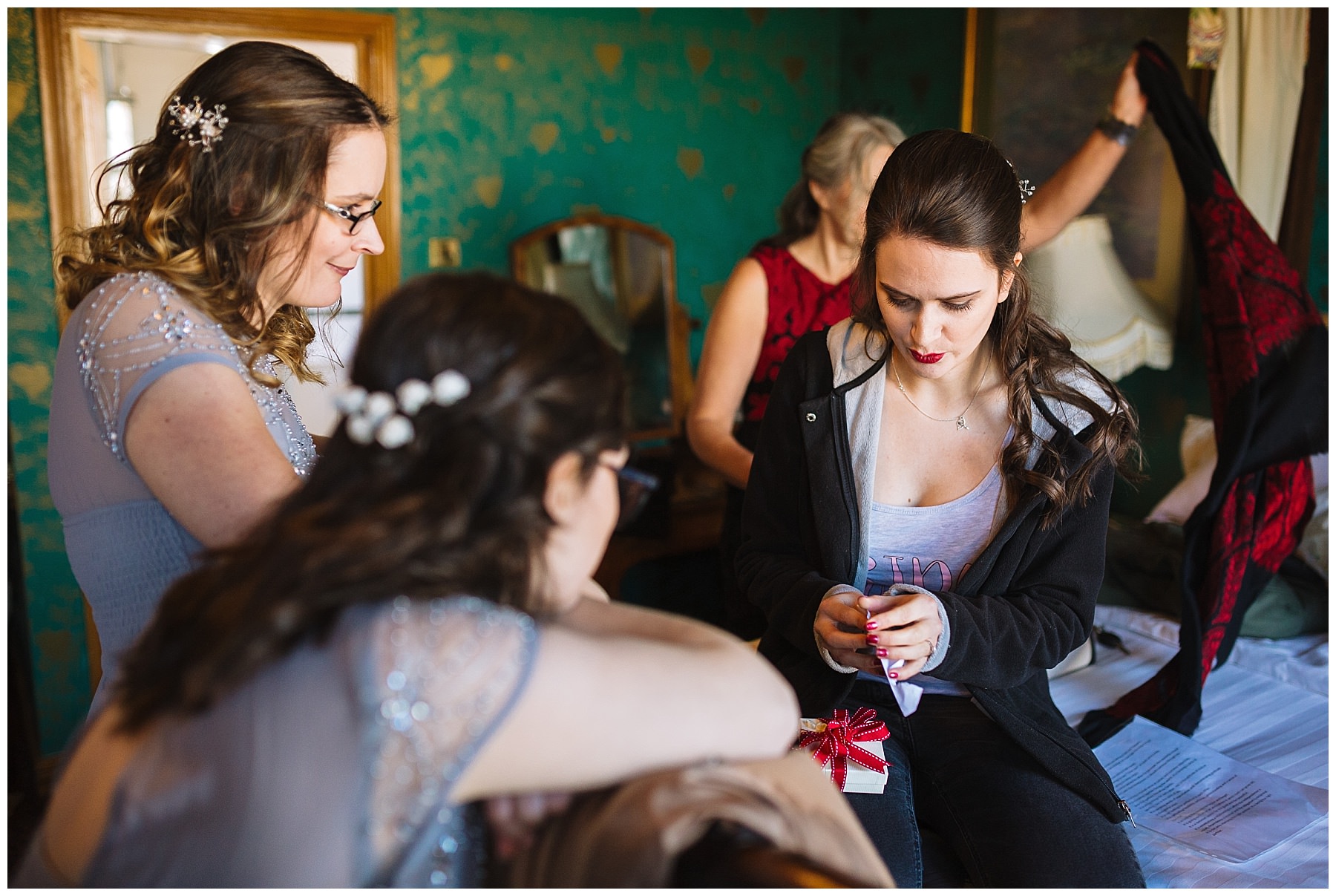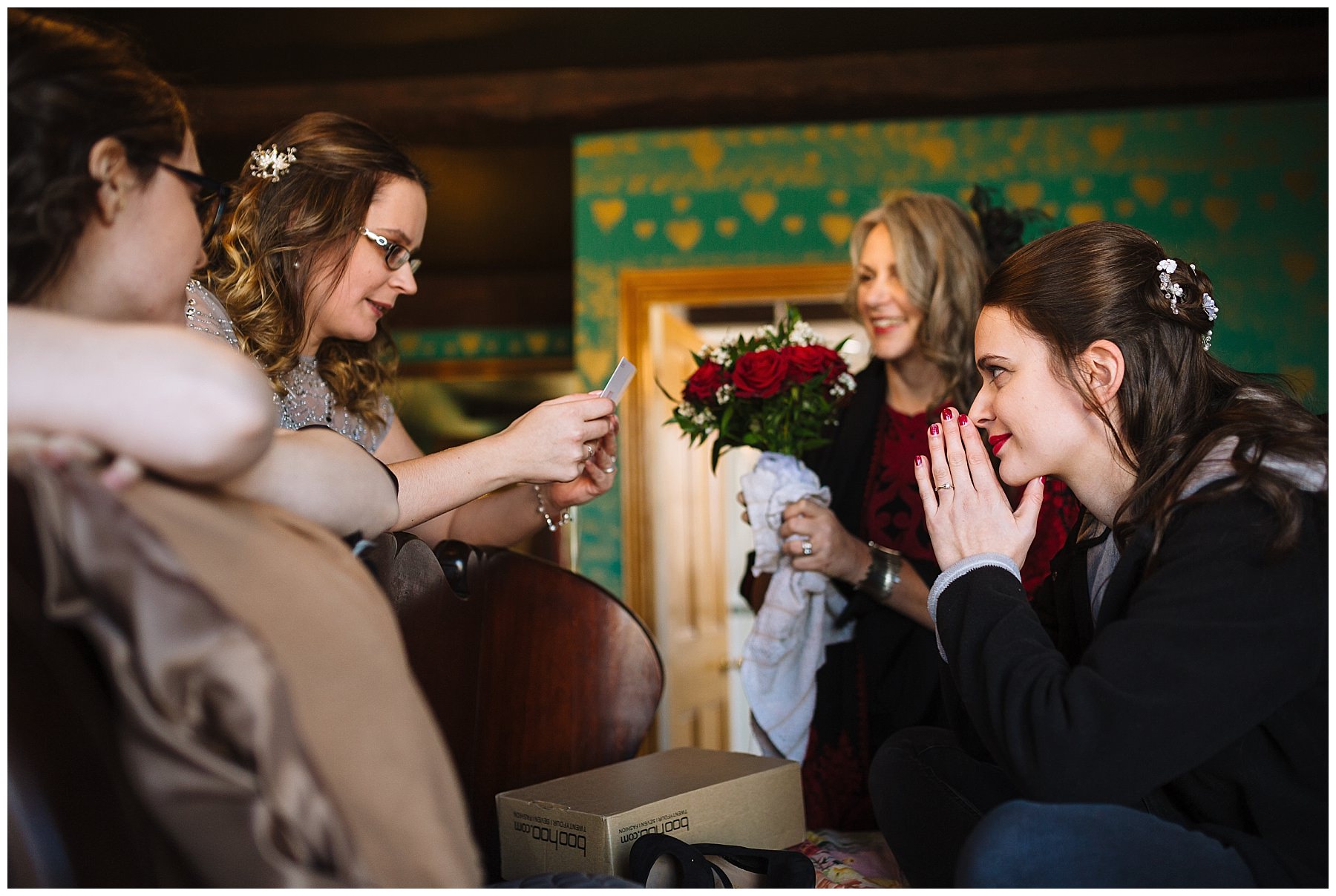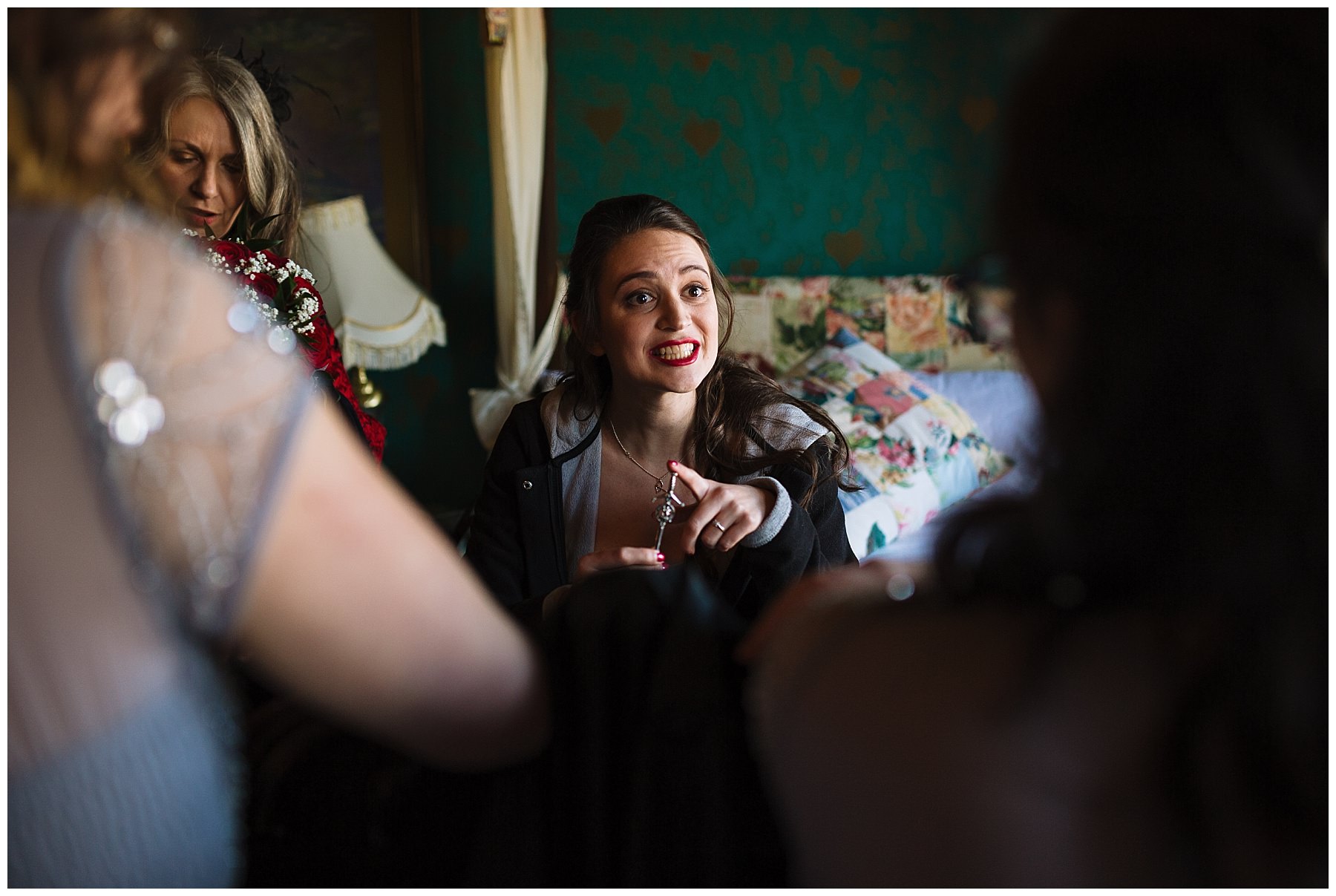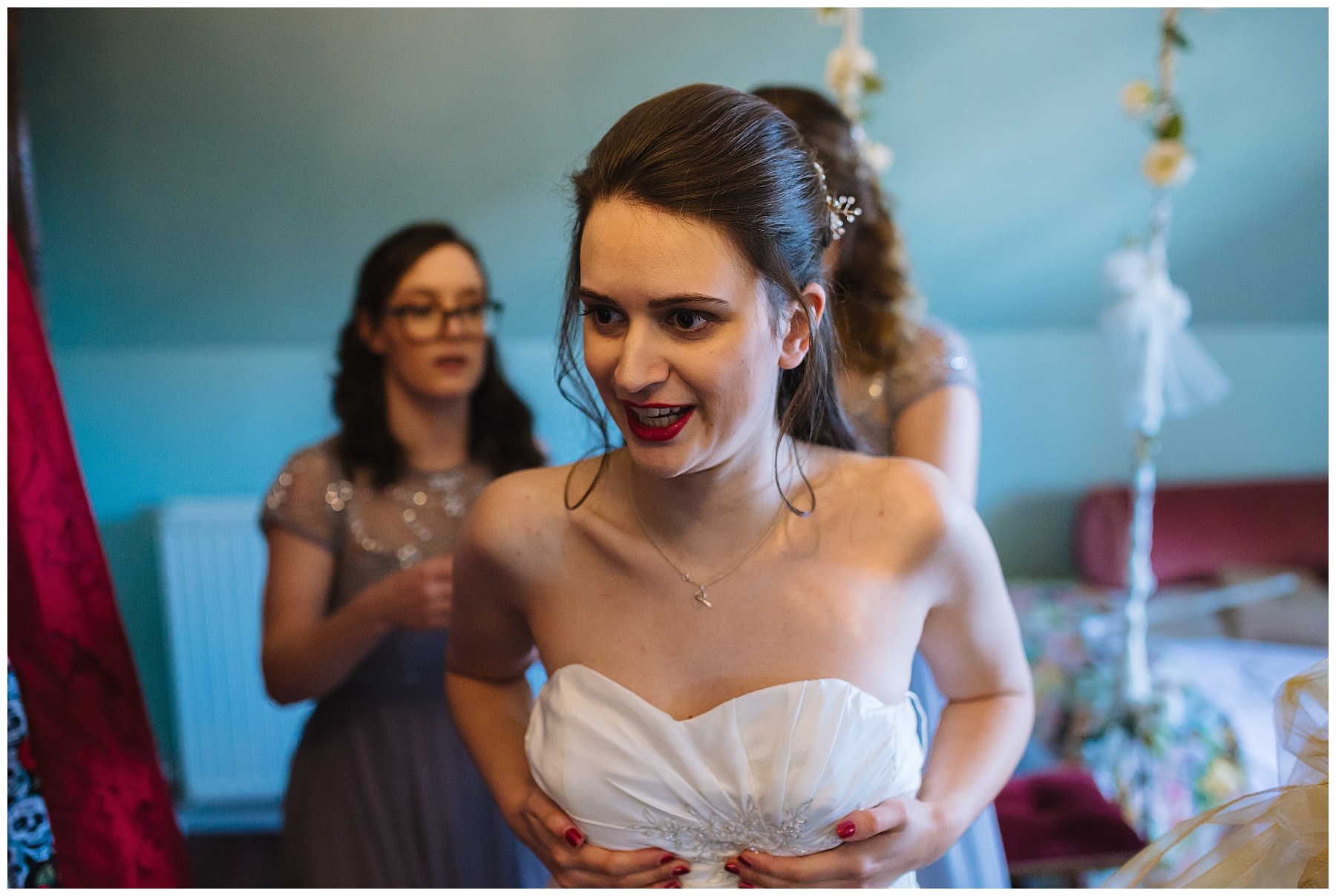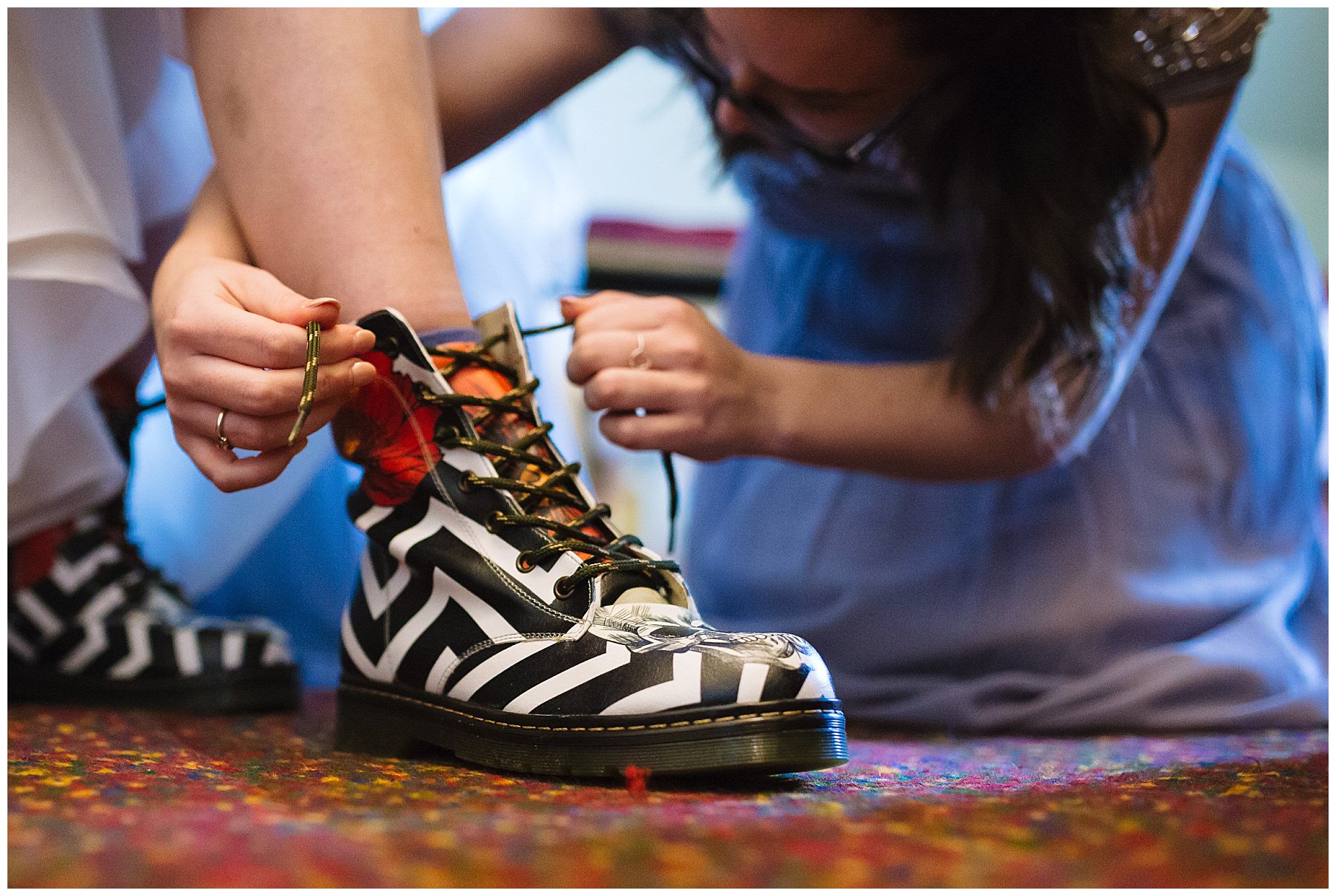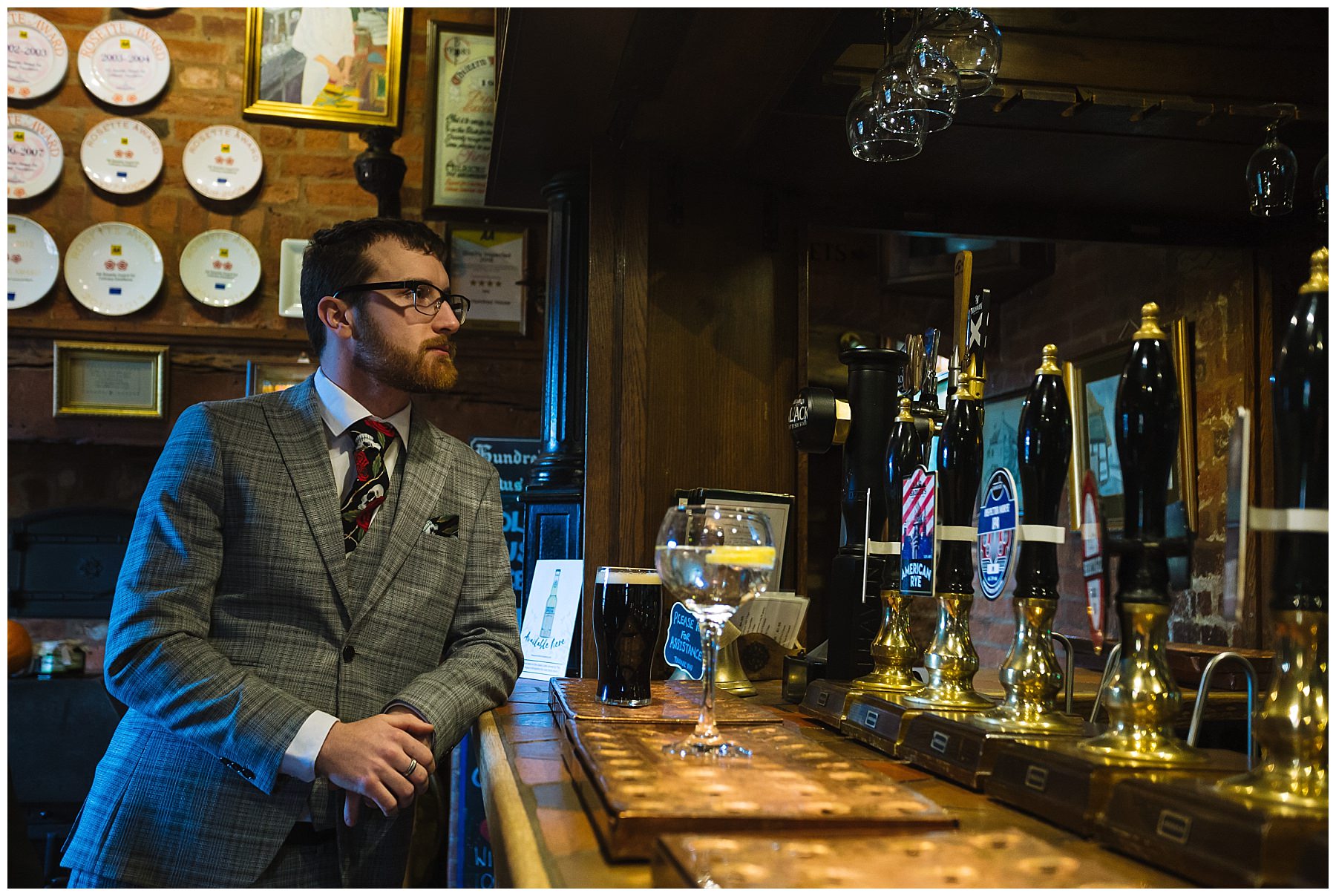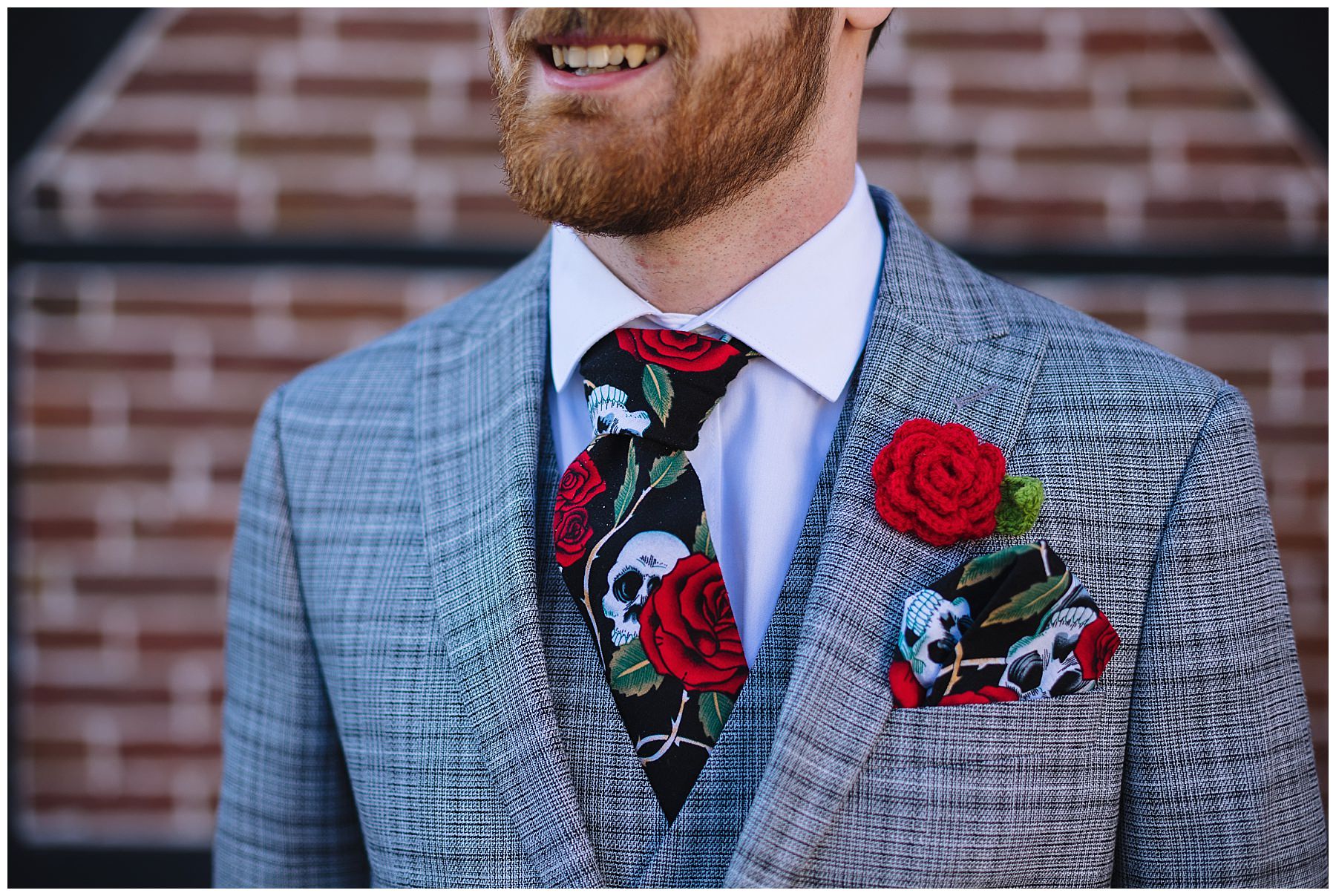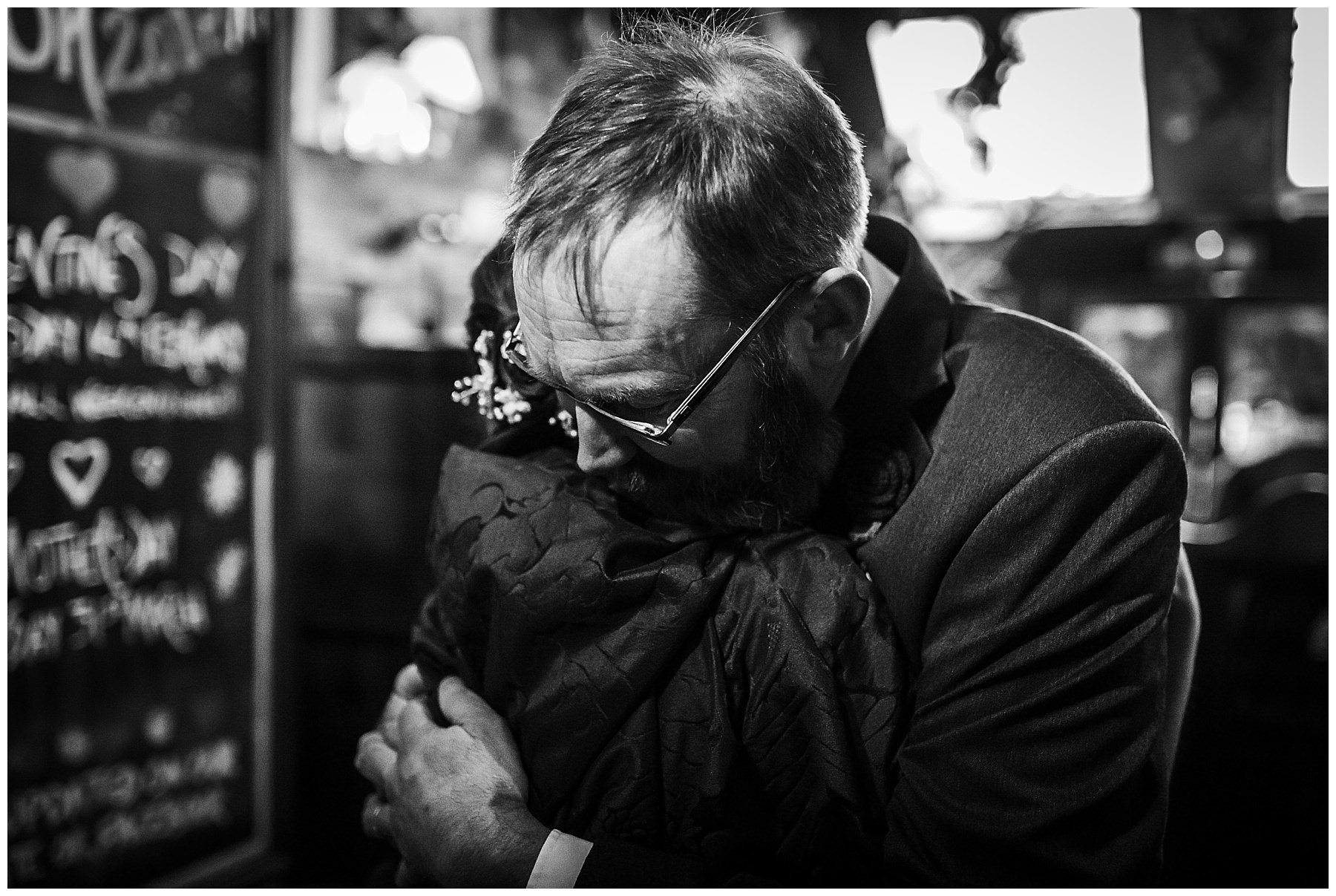 Unique wedding styling at The Hundred House
Maisie had confided to me that she wasn't a girly girl and had found the idea of searching for a wedding dress rather overwhelming. A chance suggestion from a friend stuck in her mind and she suddenly knew how to make her outfit her own – enter 'the cloak'. Maisie, you looked incredible. The photos of George as you walk down the aisle show just how overcome he was too.
Maisie teamed her (handmade) red cloak with a pair of skull print Doc Martens. Skulls and Halloween are a real favourite of hers. George's parents also surprised her with a special gift. A dagger brooch featuring the Murray clan crest. It used to belong to his grandparents and was such a sweet present for their new daughter in law.
Determined not to opt for the usual plain suit George found a grey check suit that looked great on him. Maisie's mother presented him with a tie and handkerchief made from the same fabric as Maisie's cloak which really added a unique twist to his look.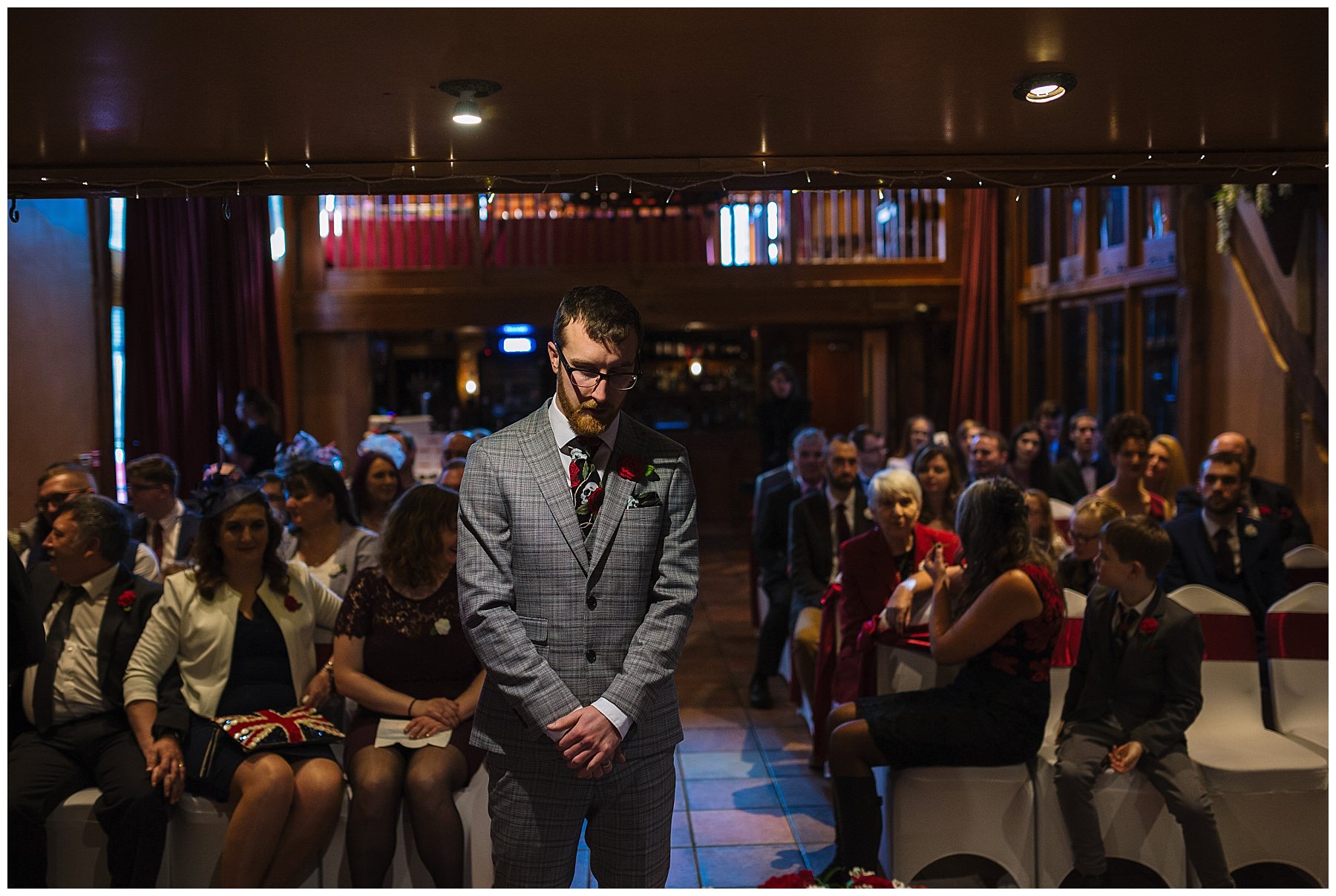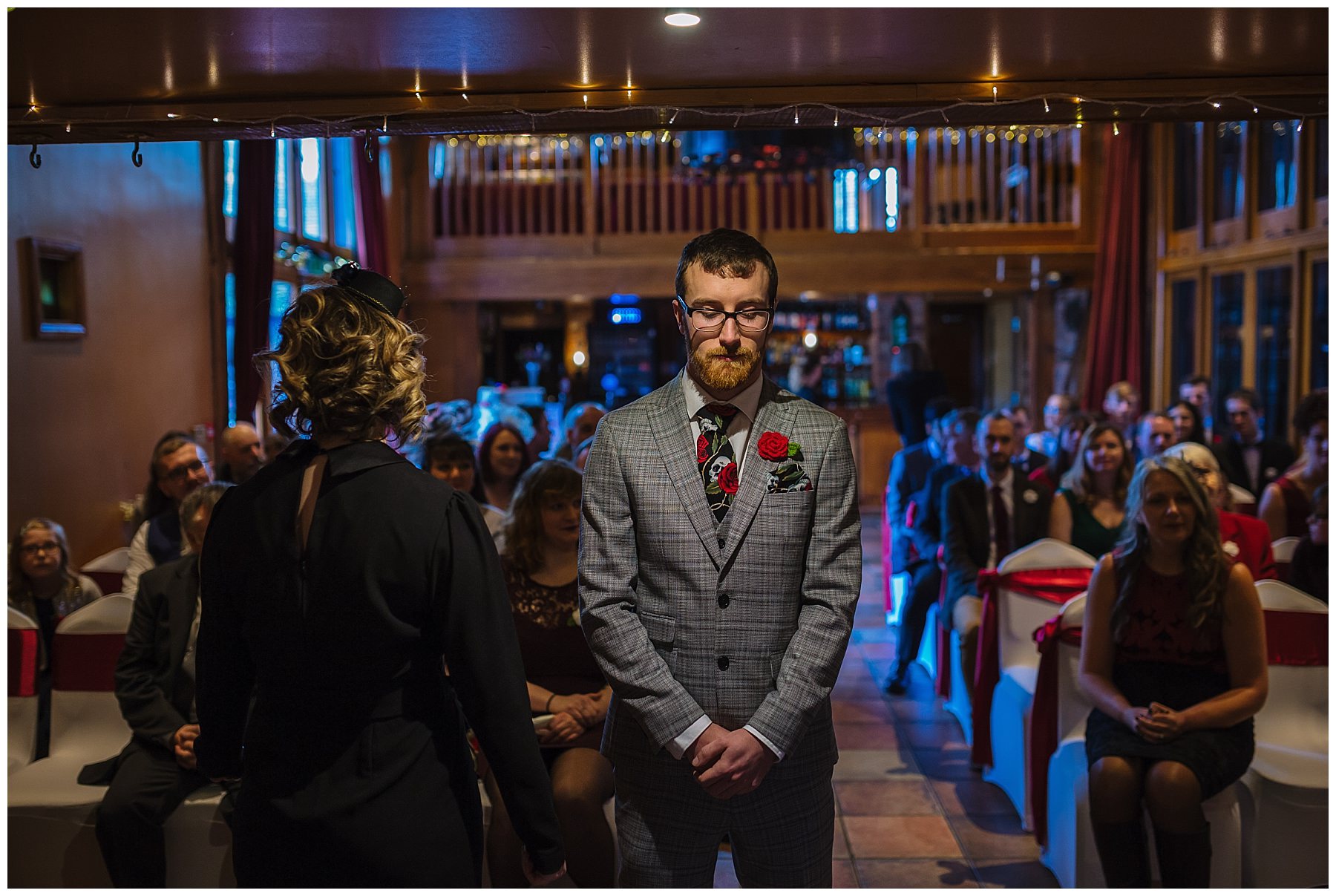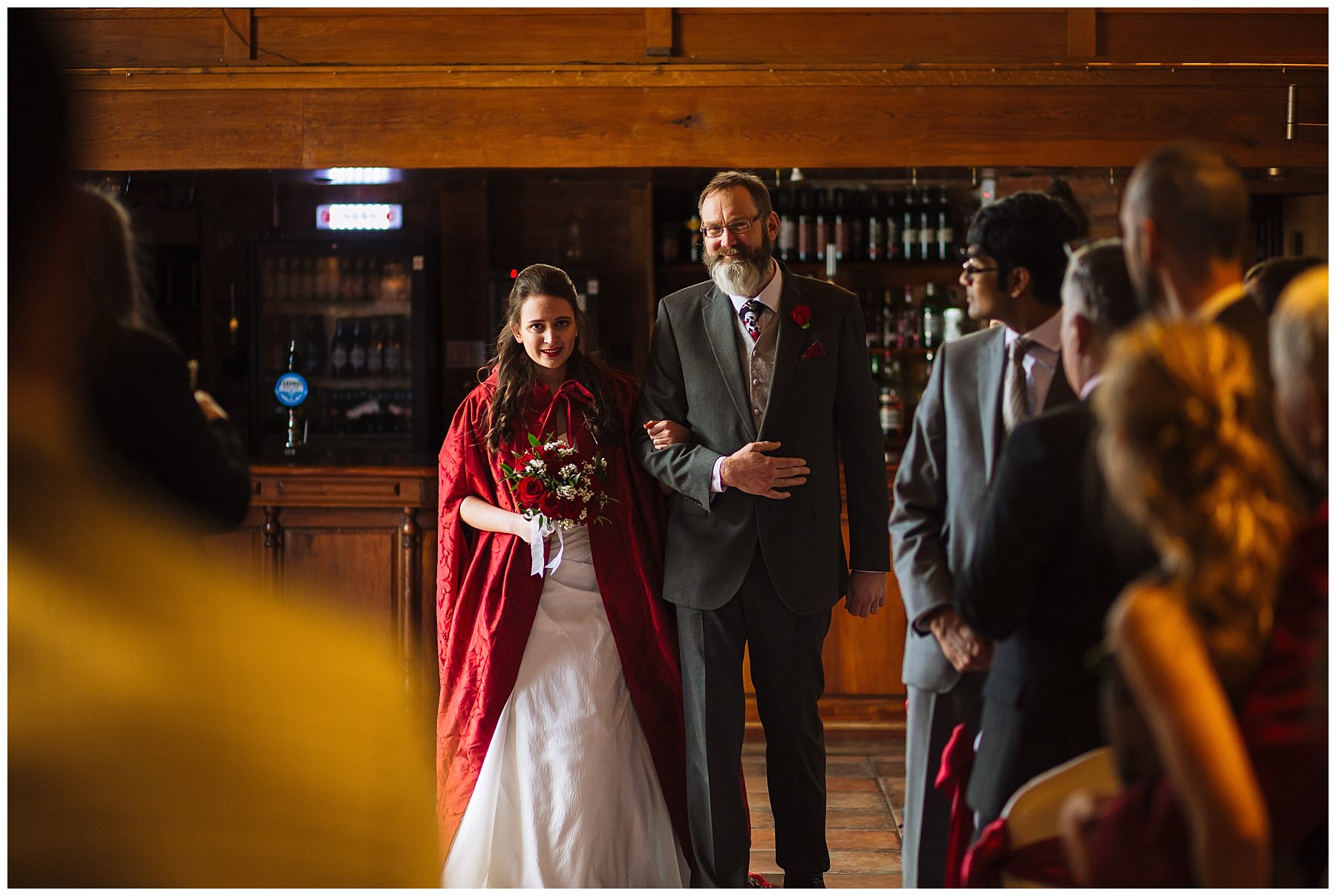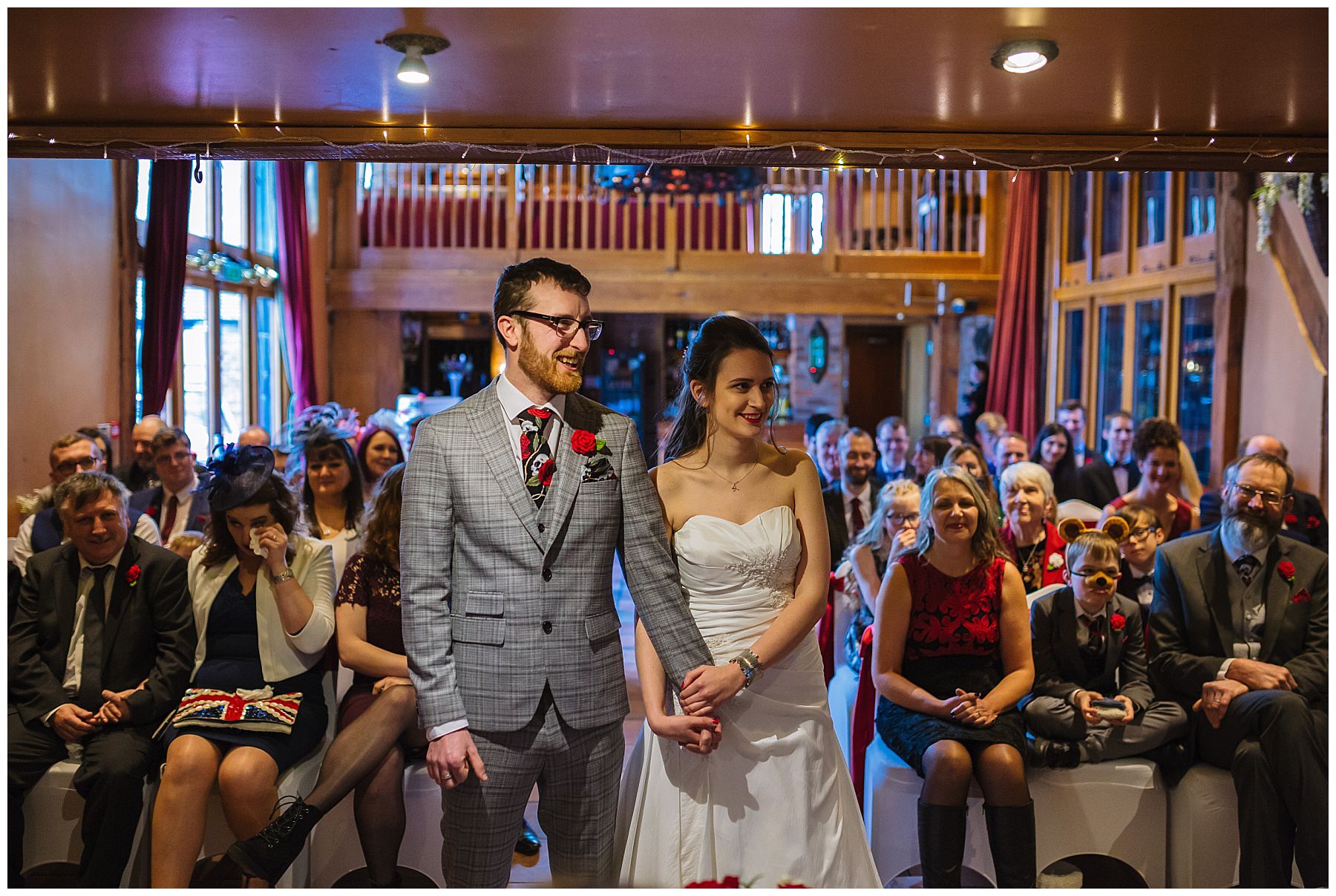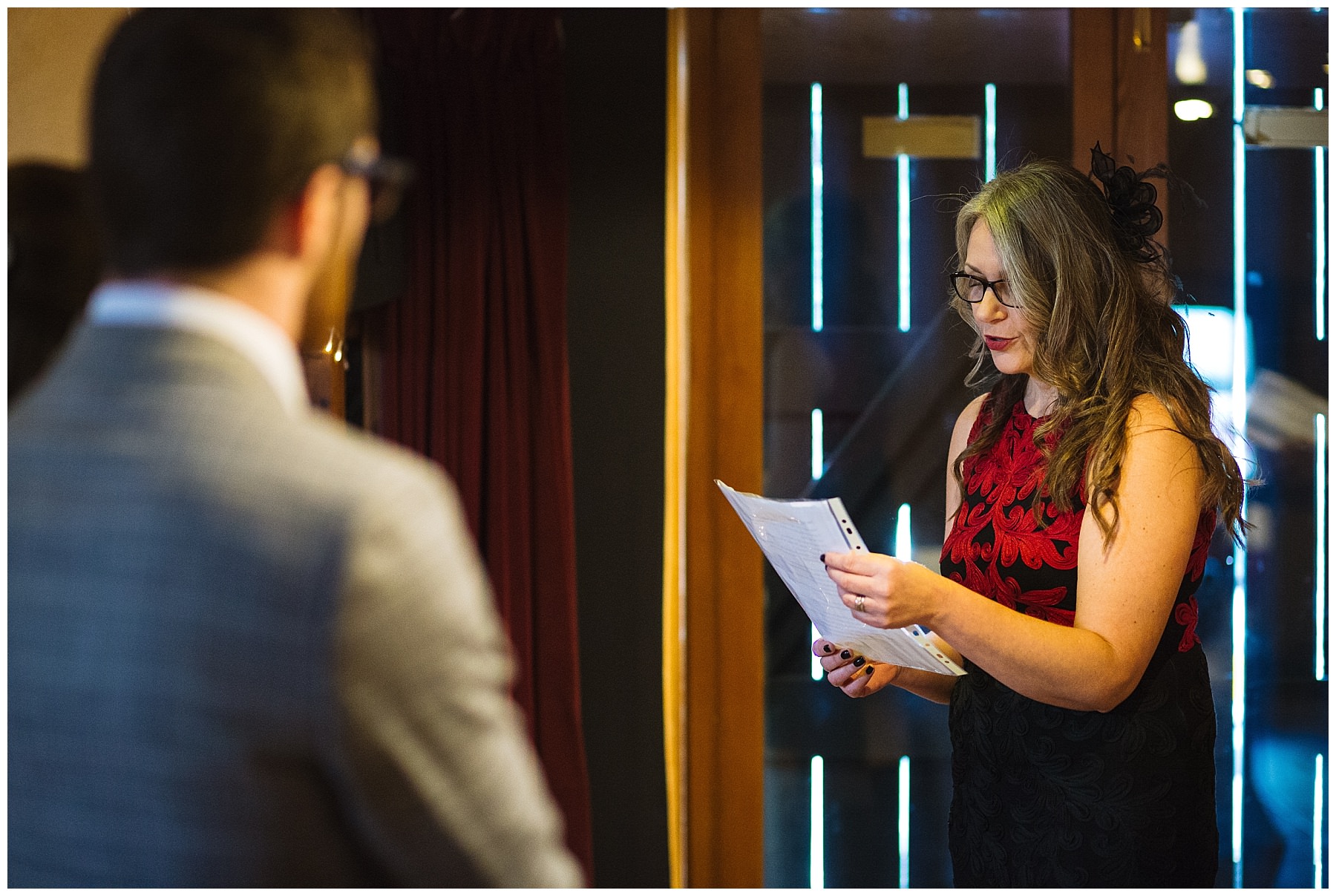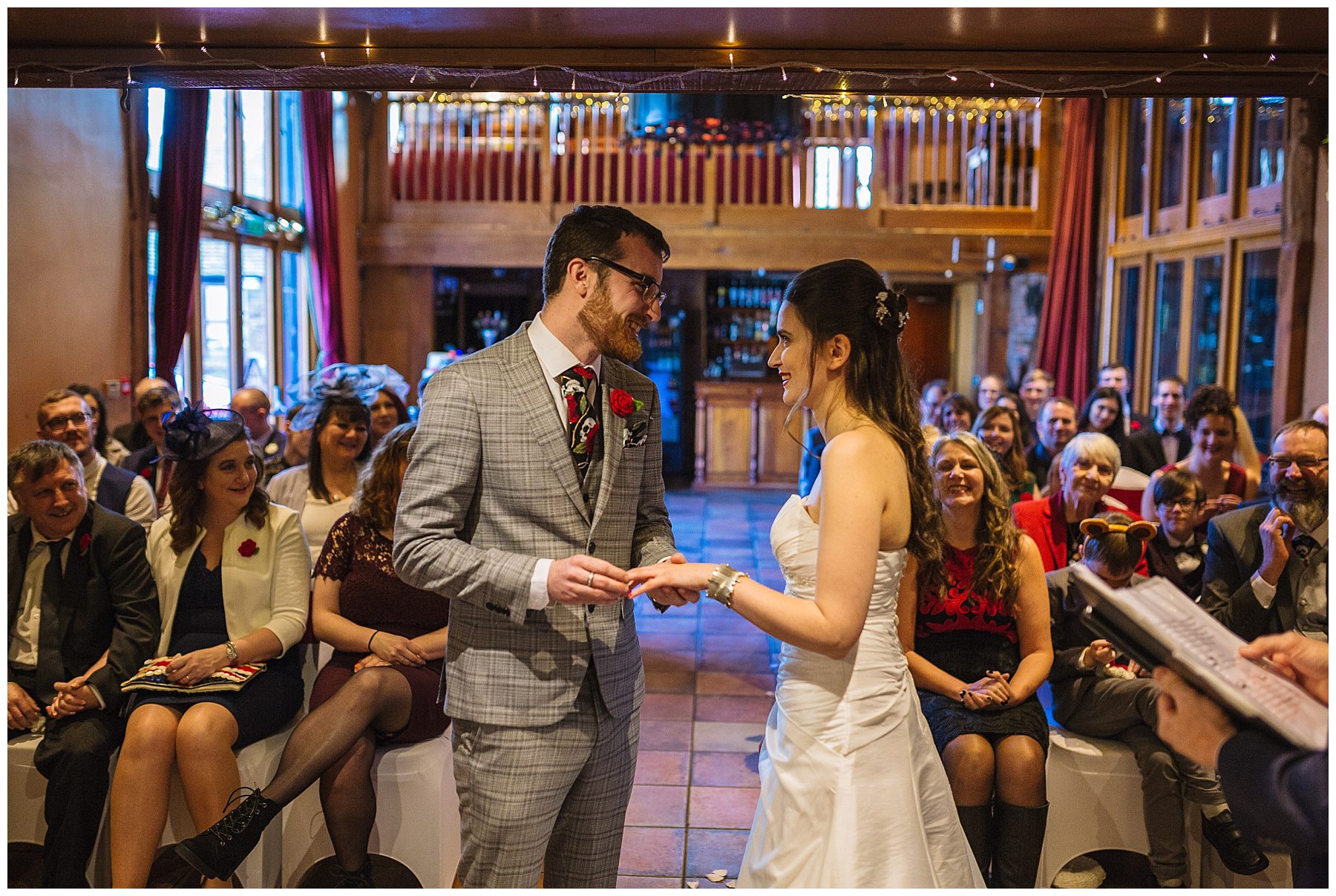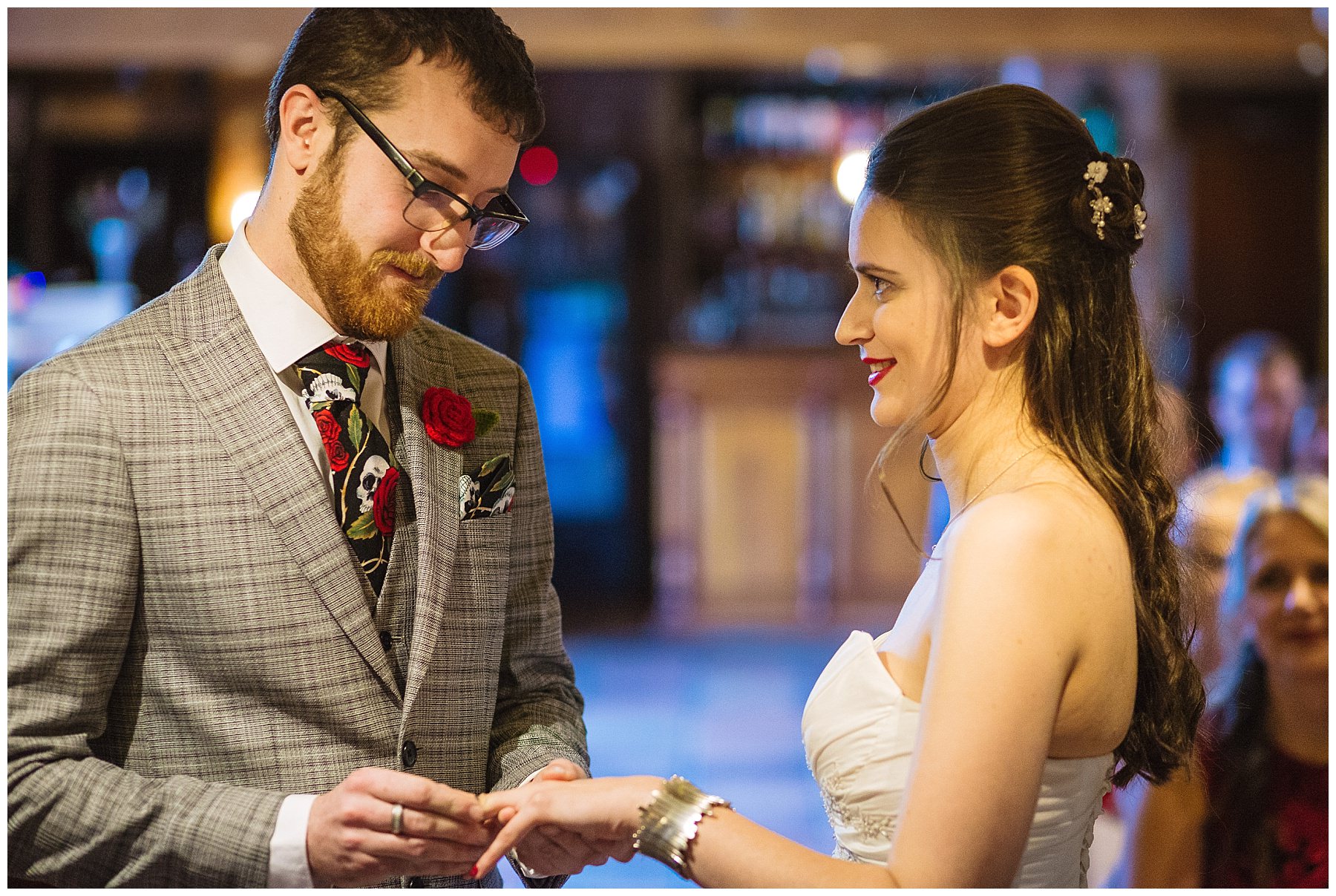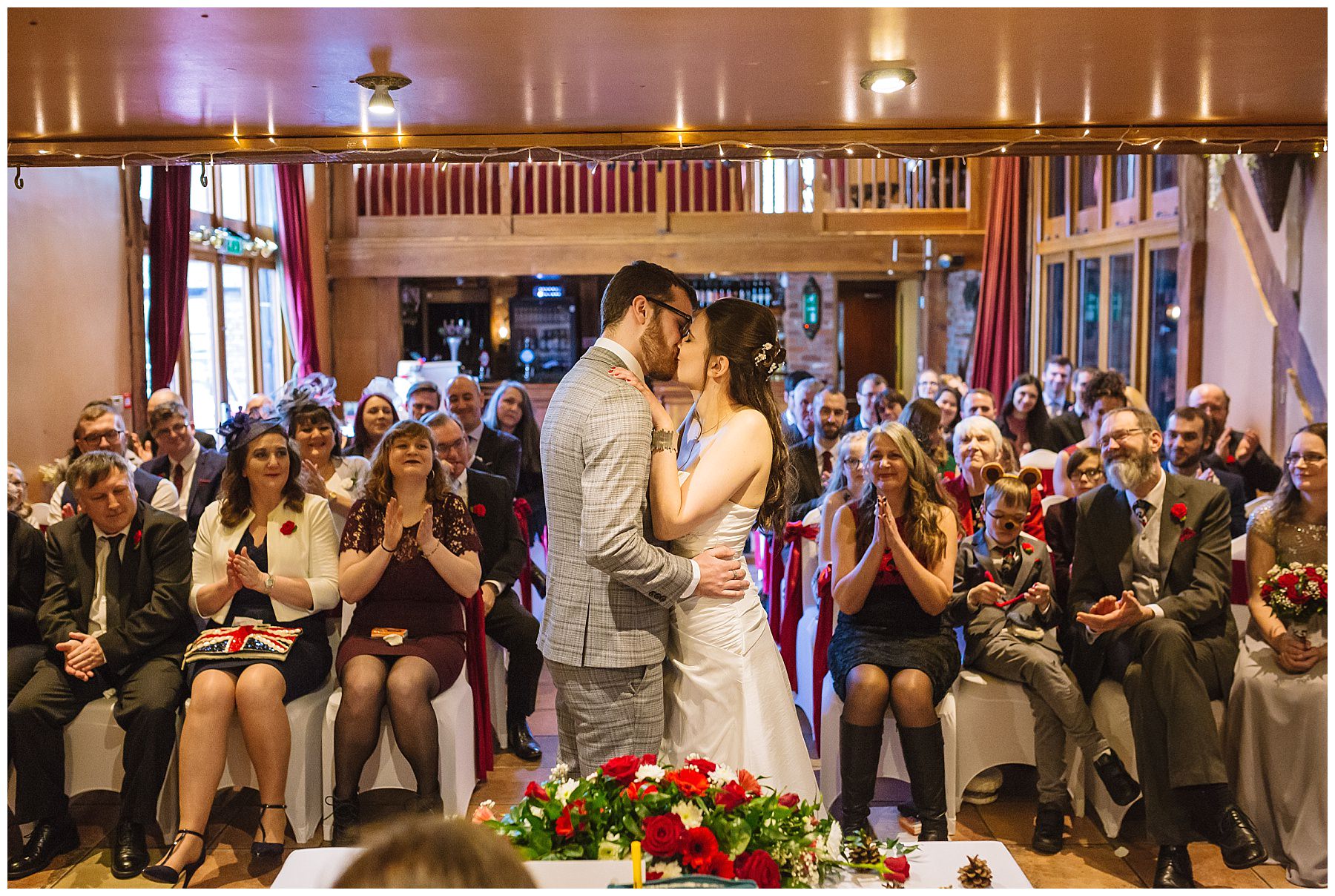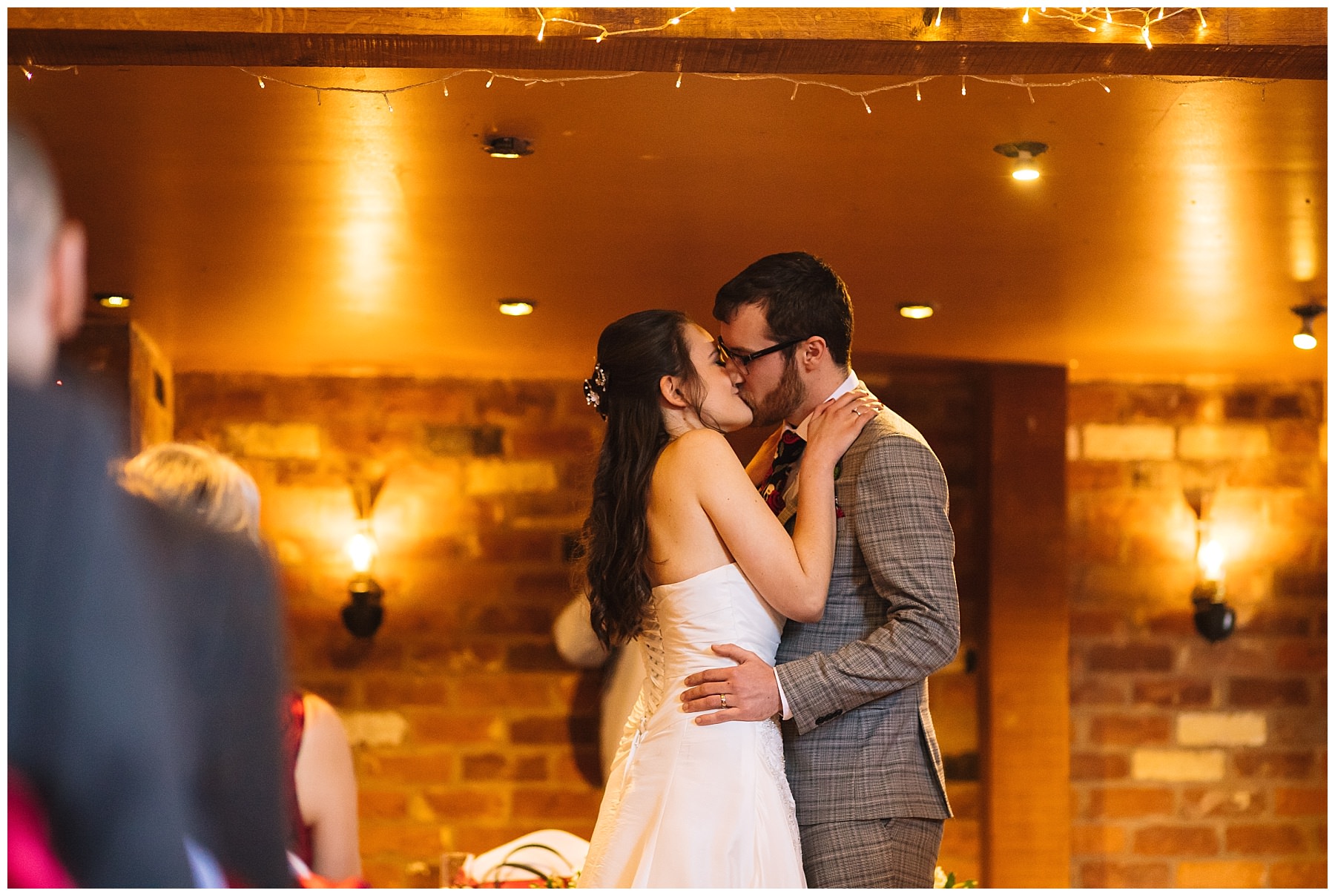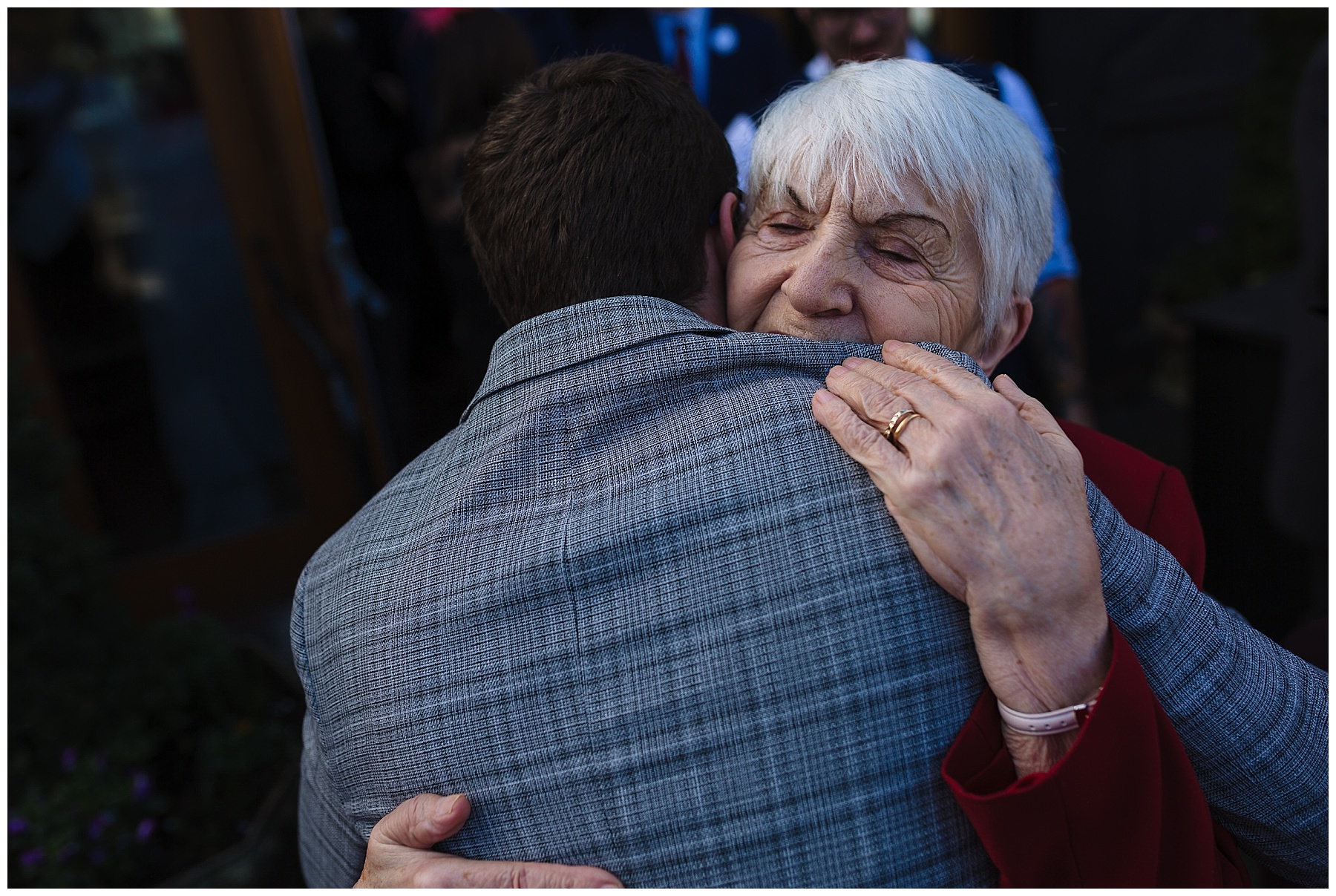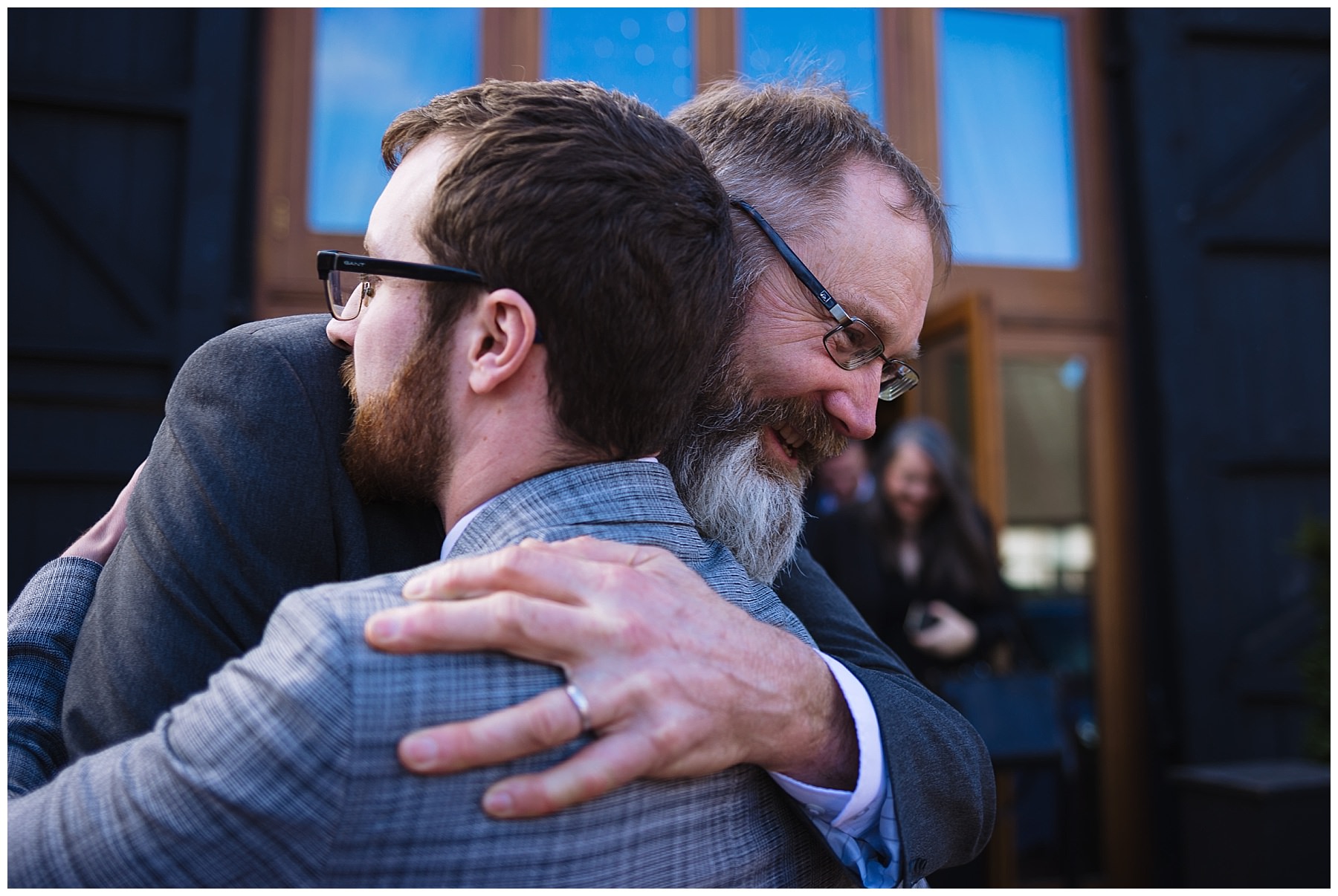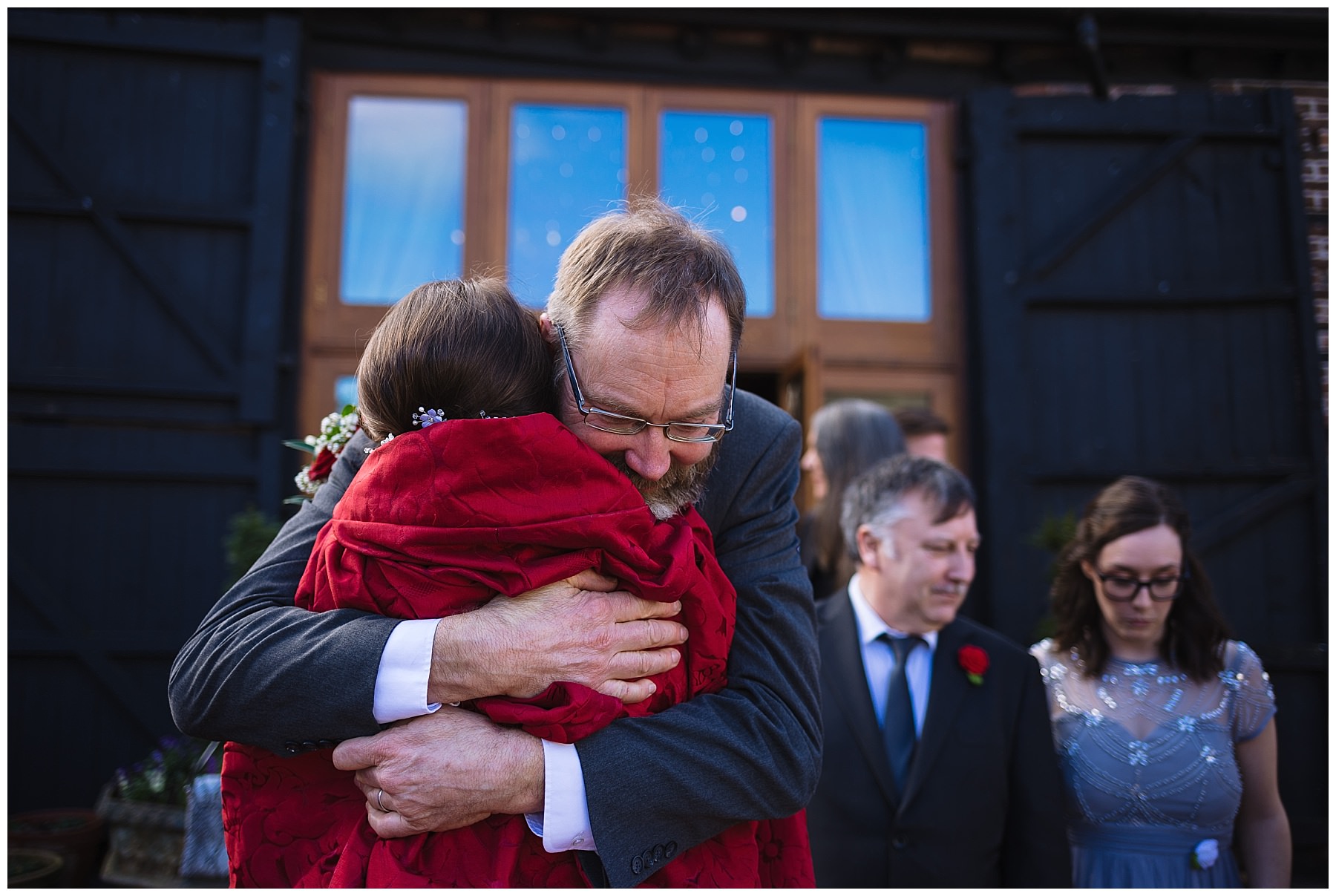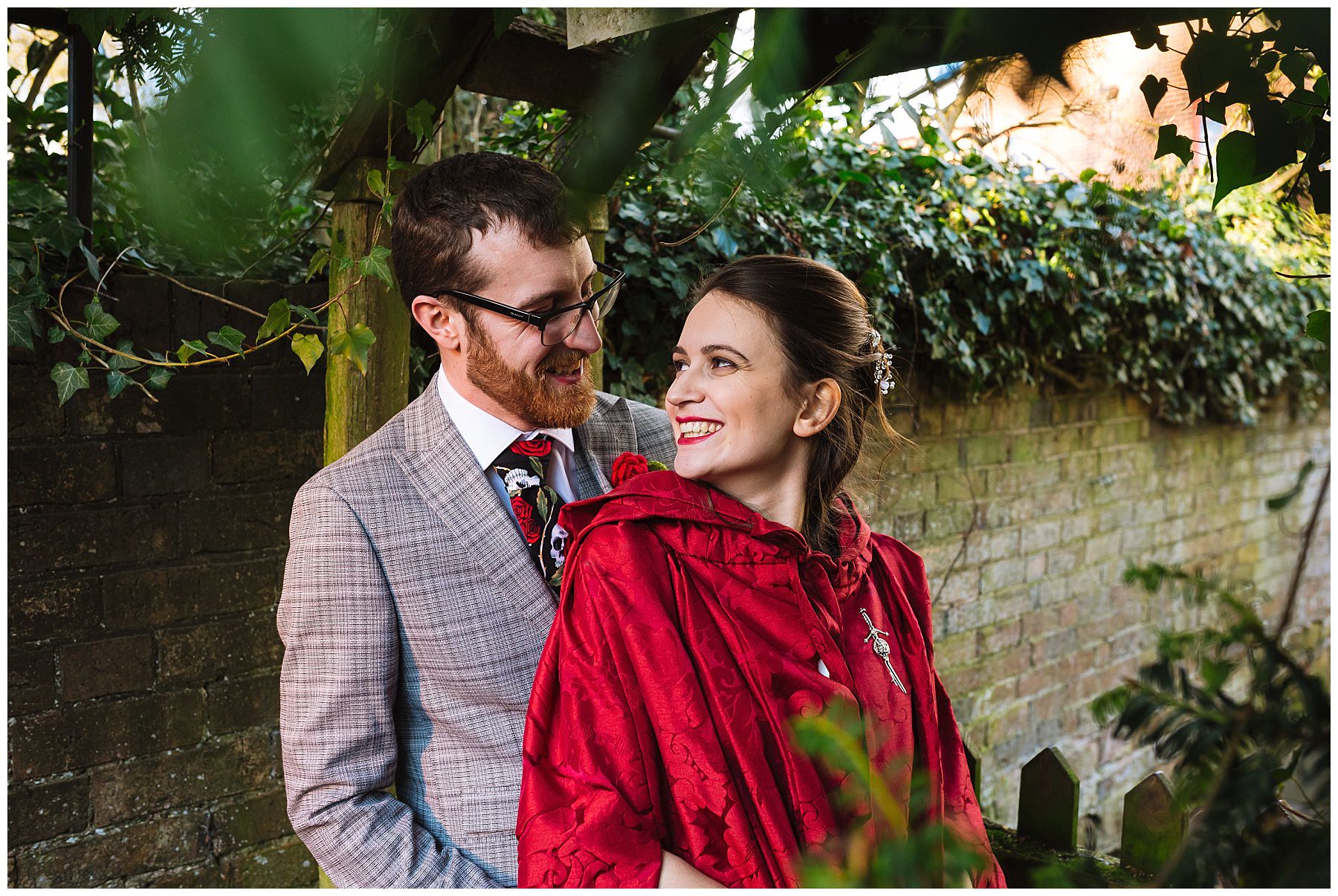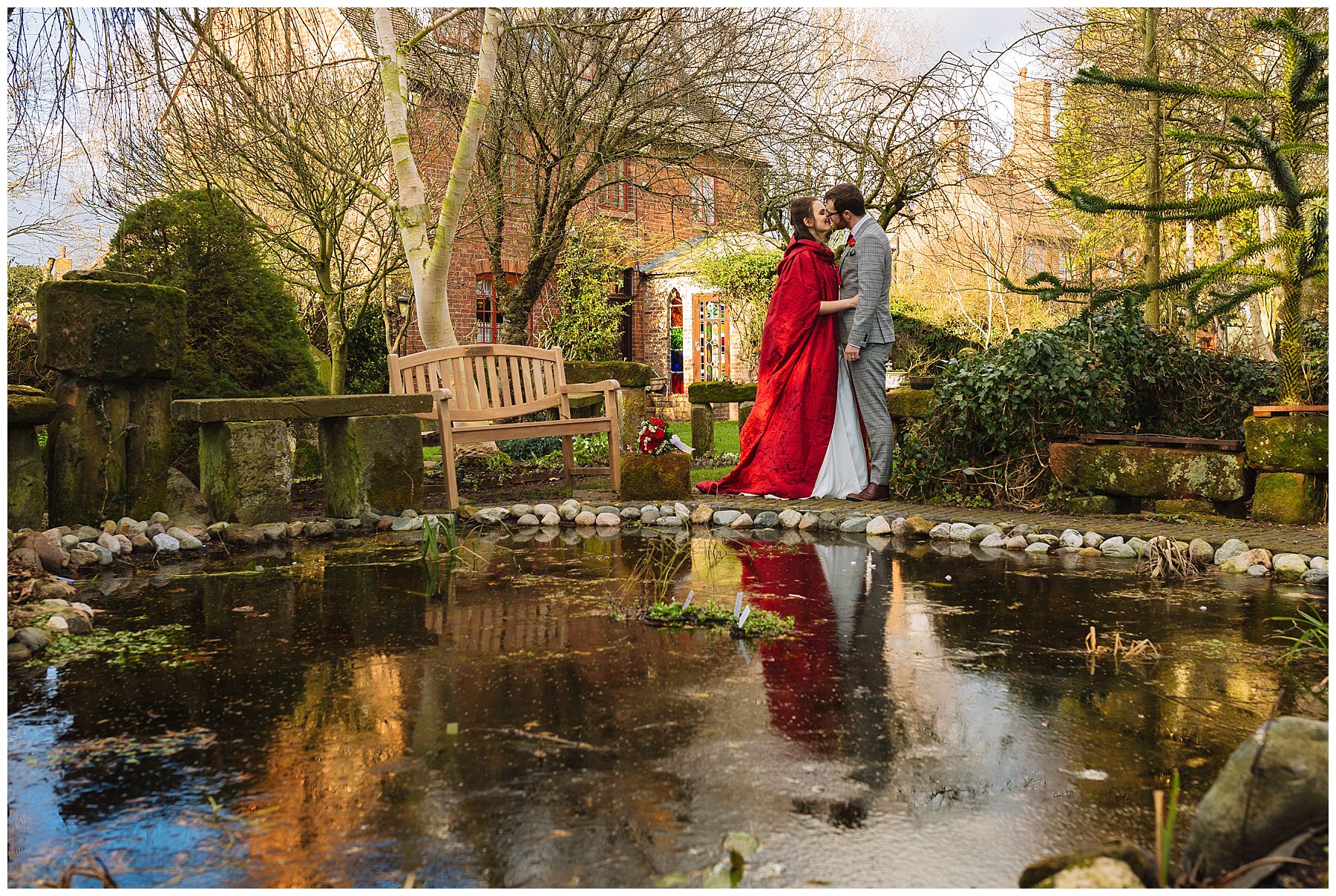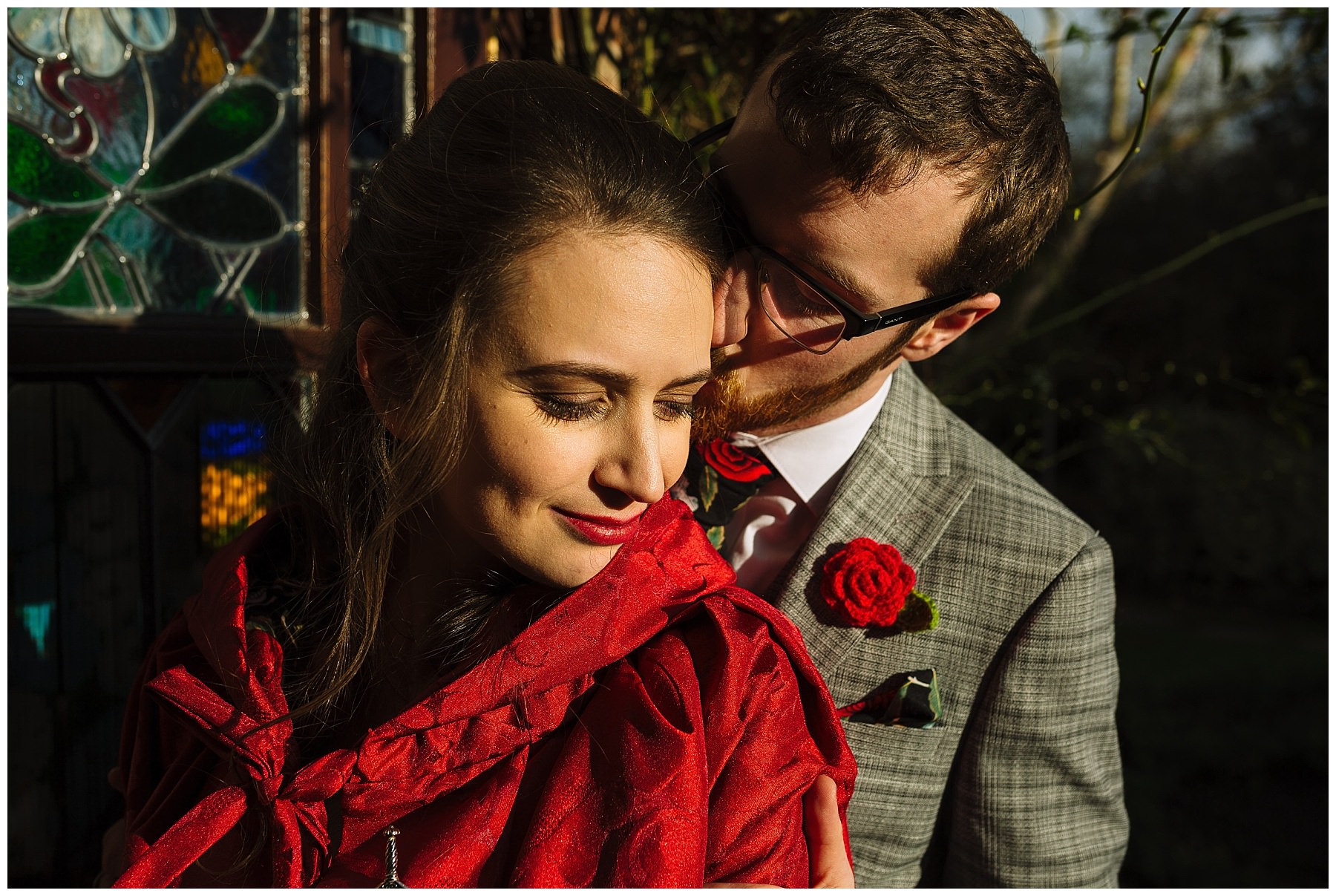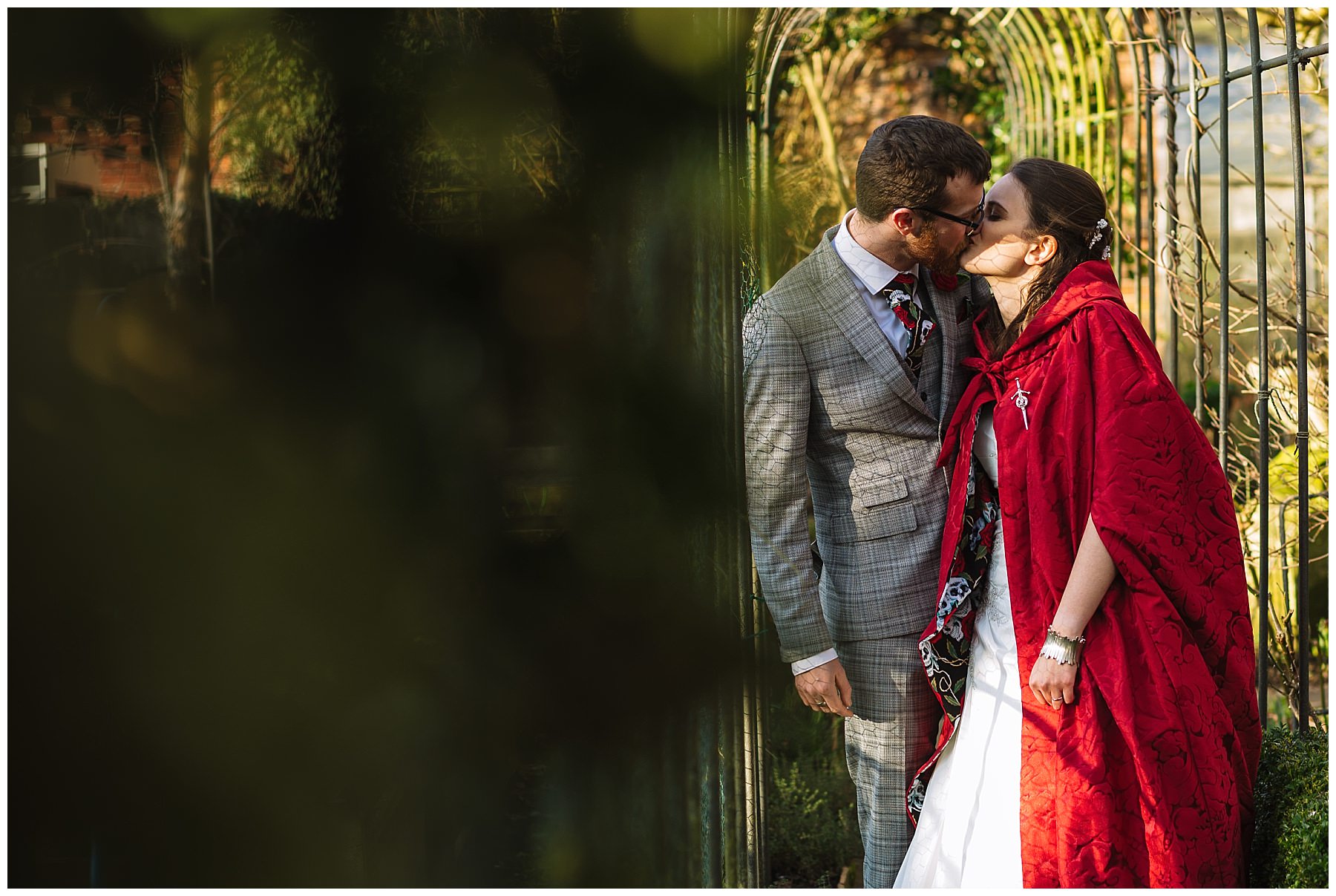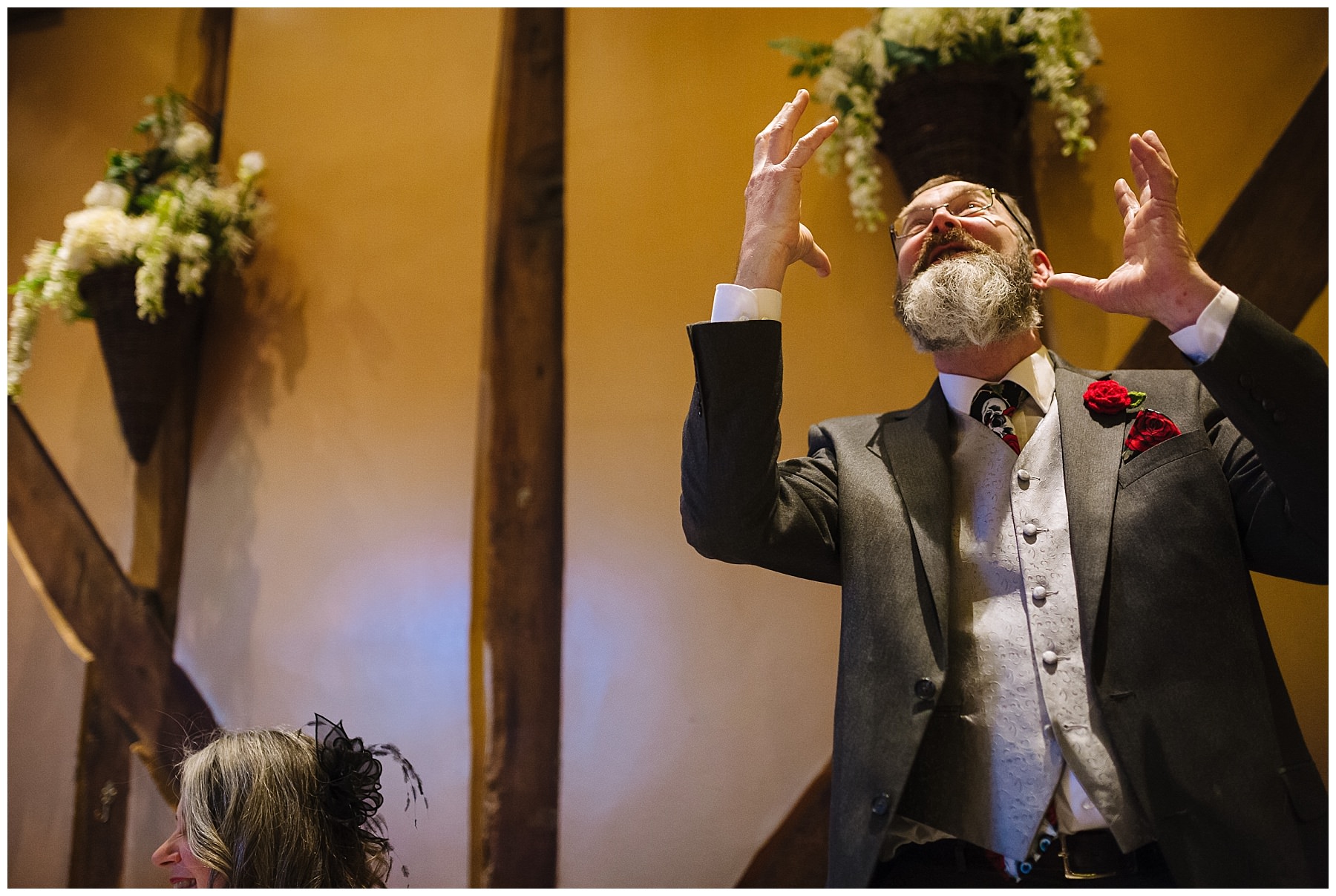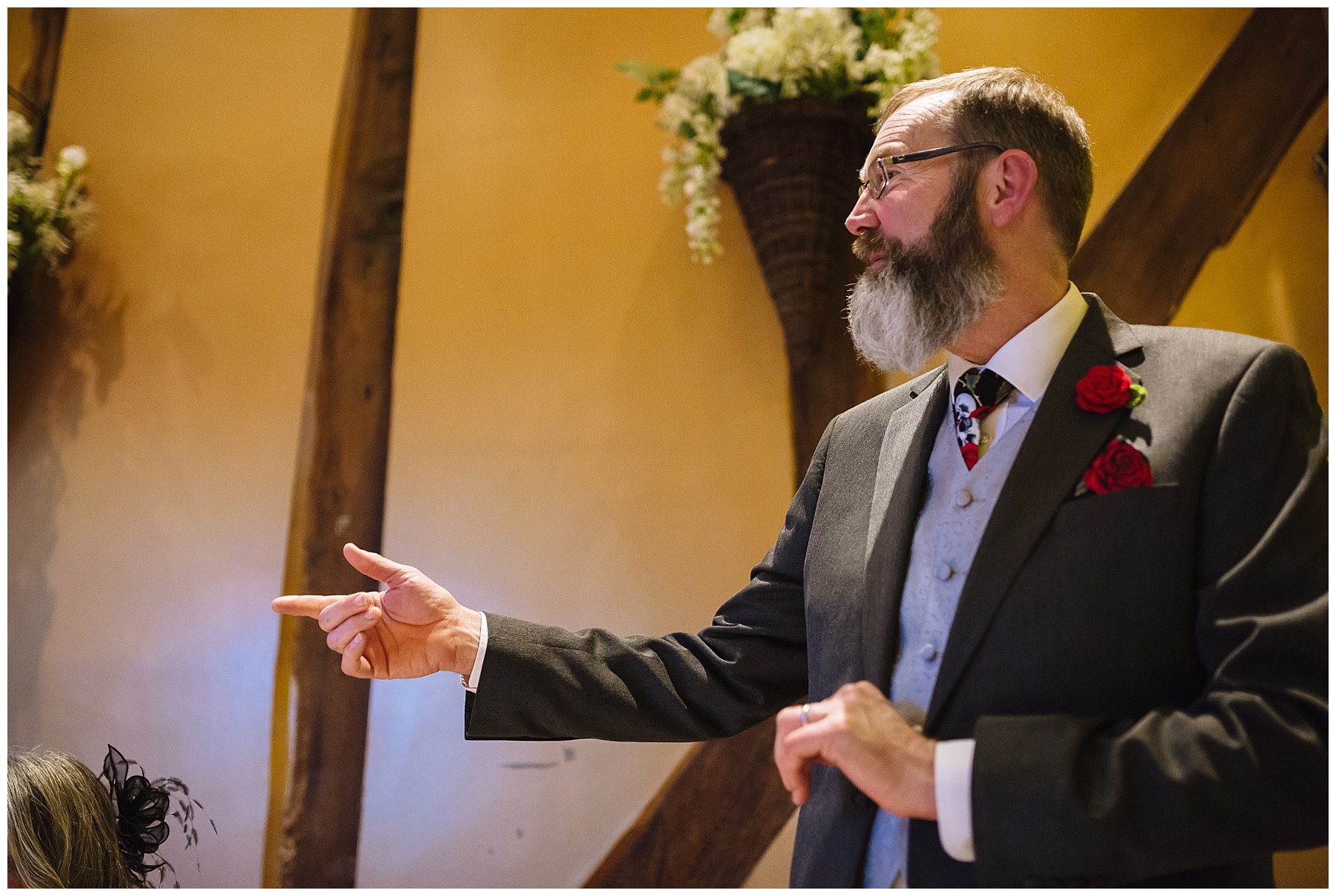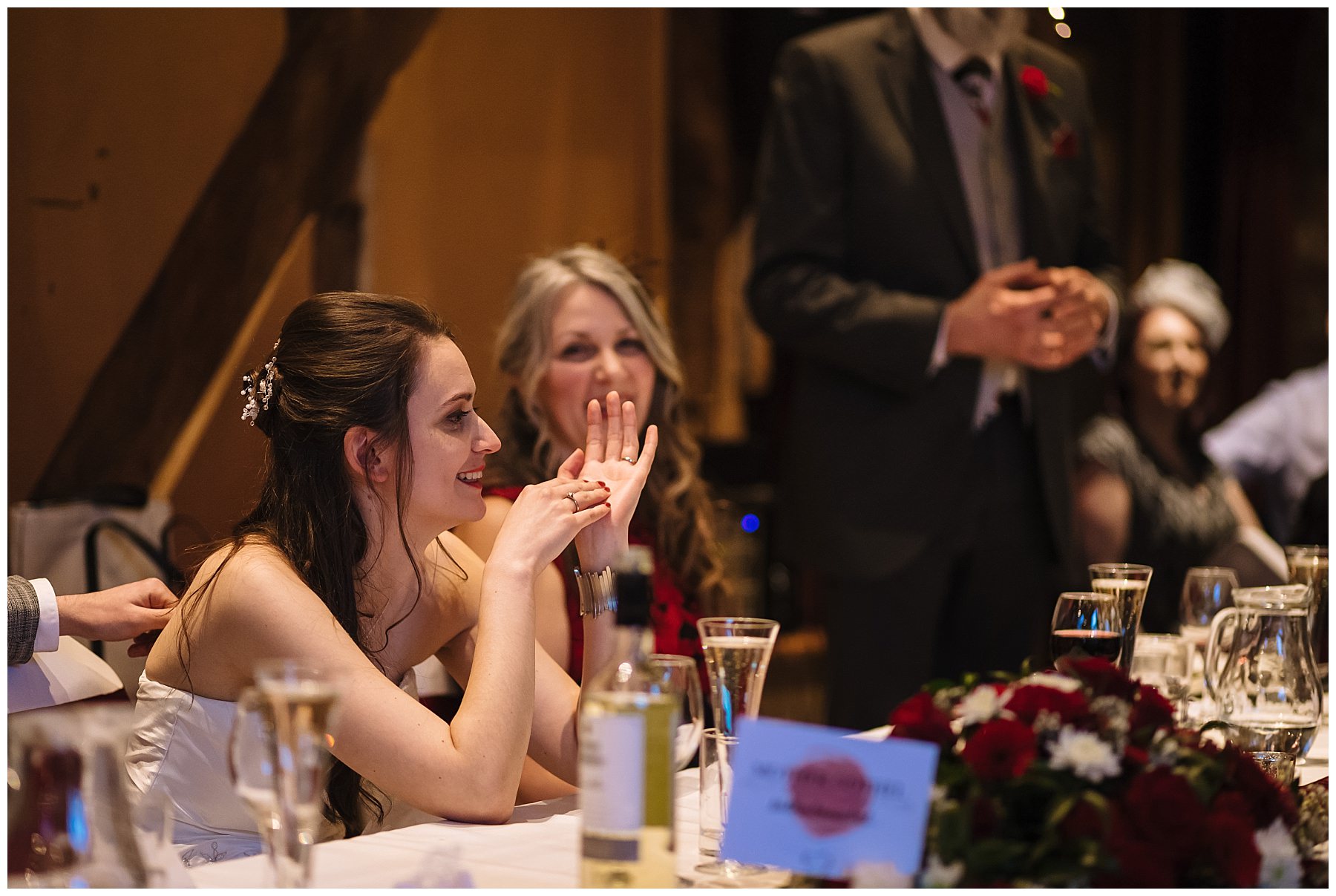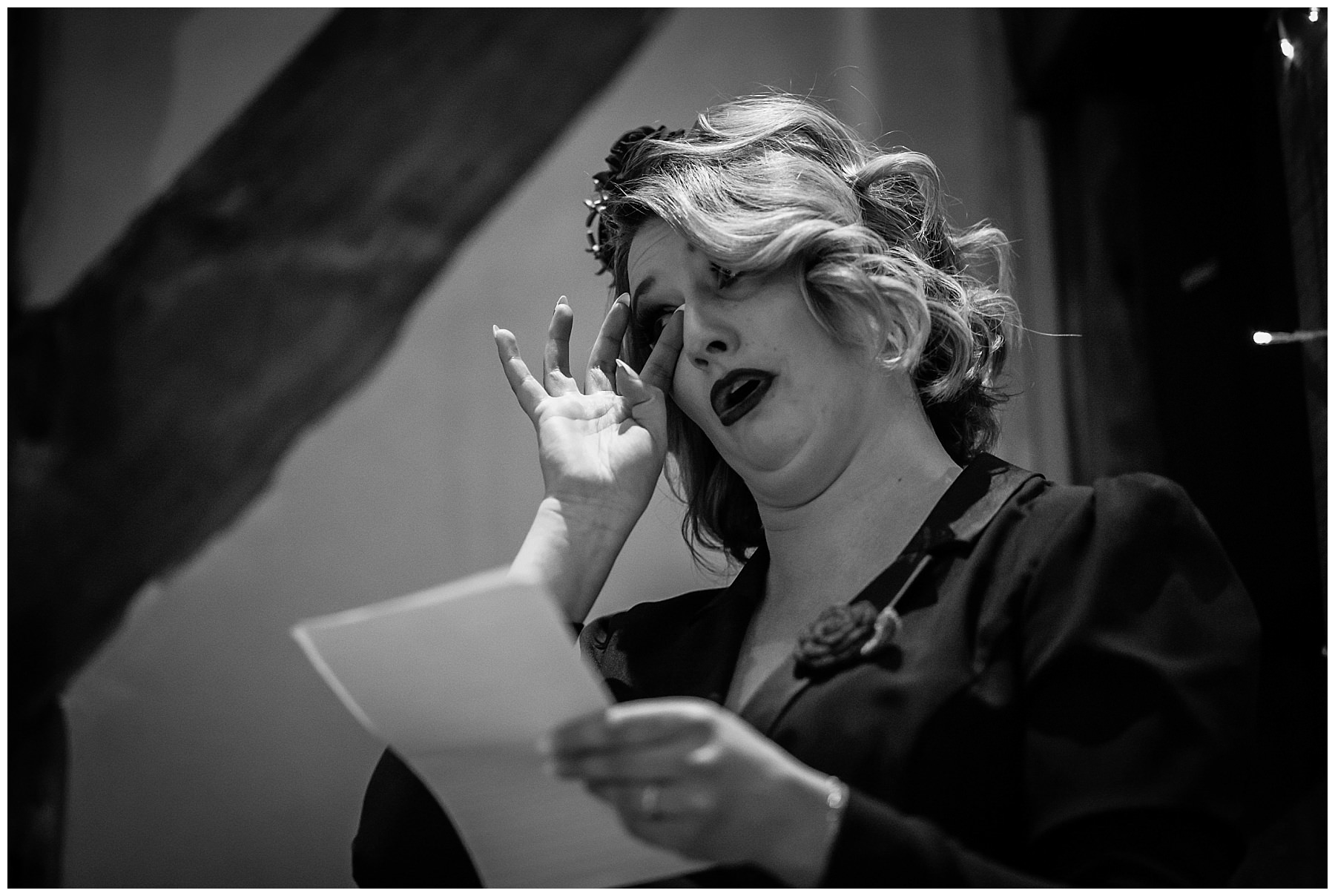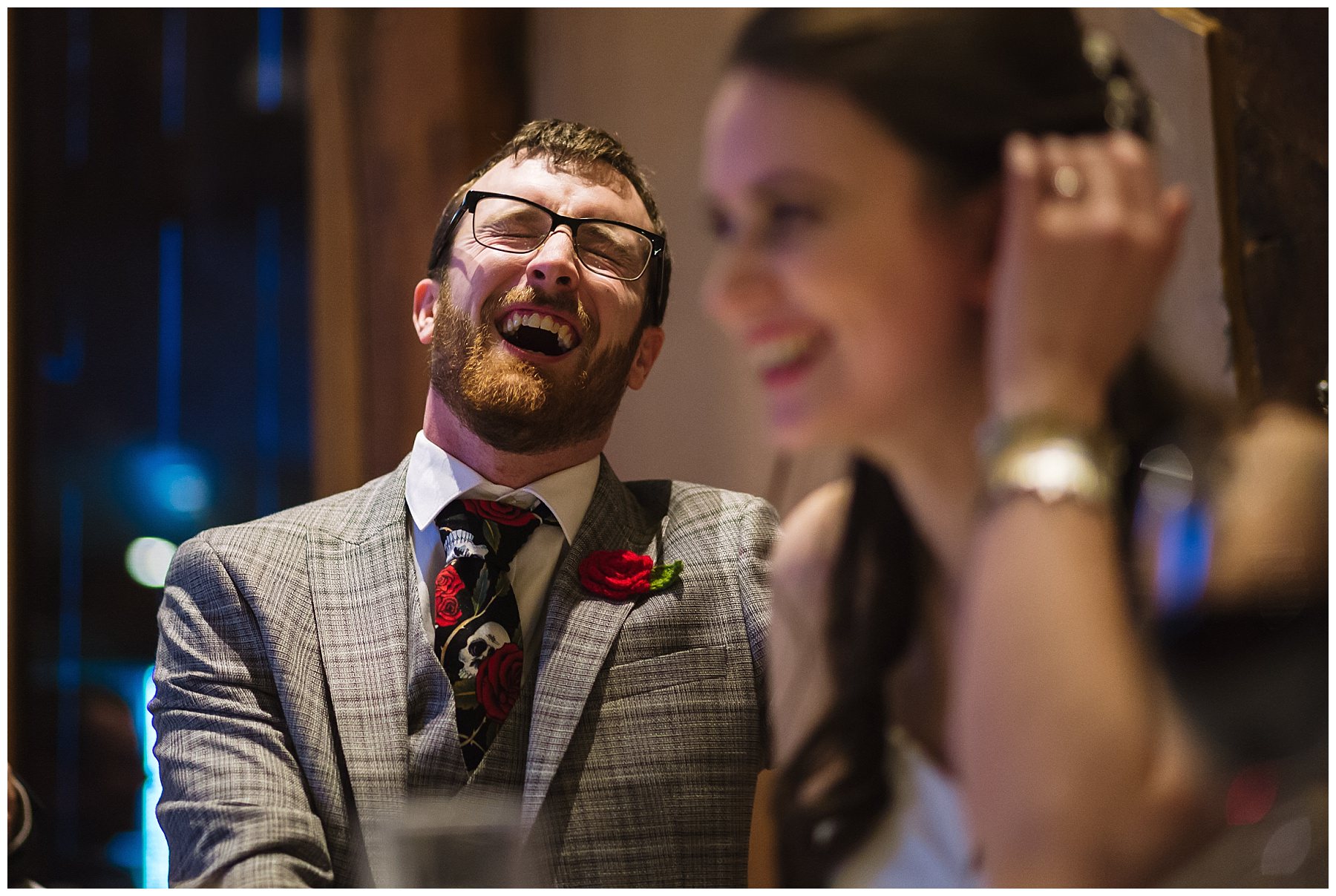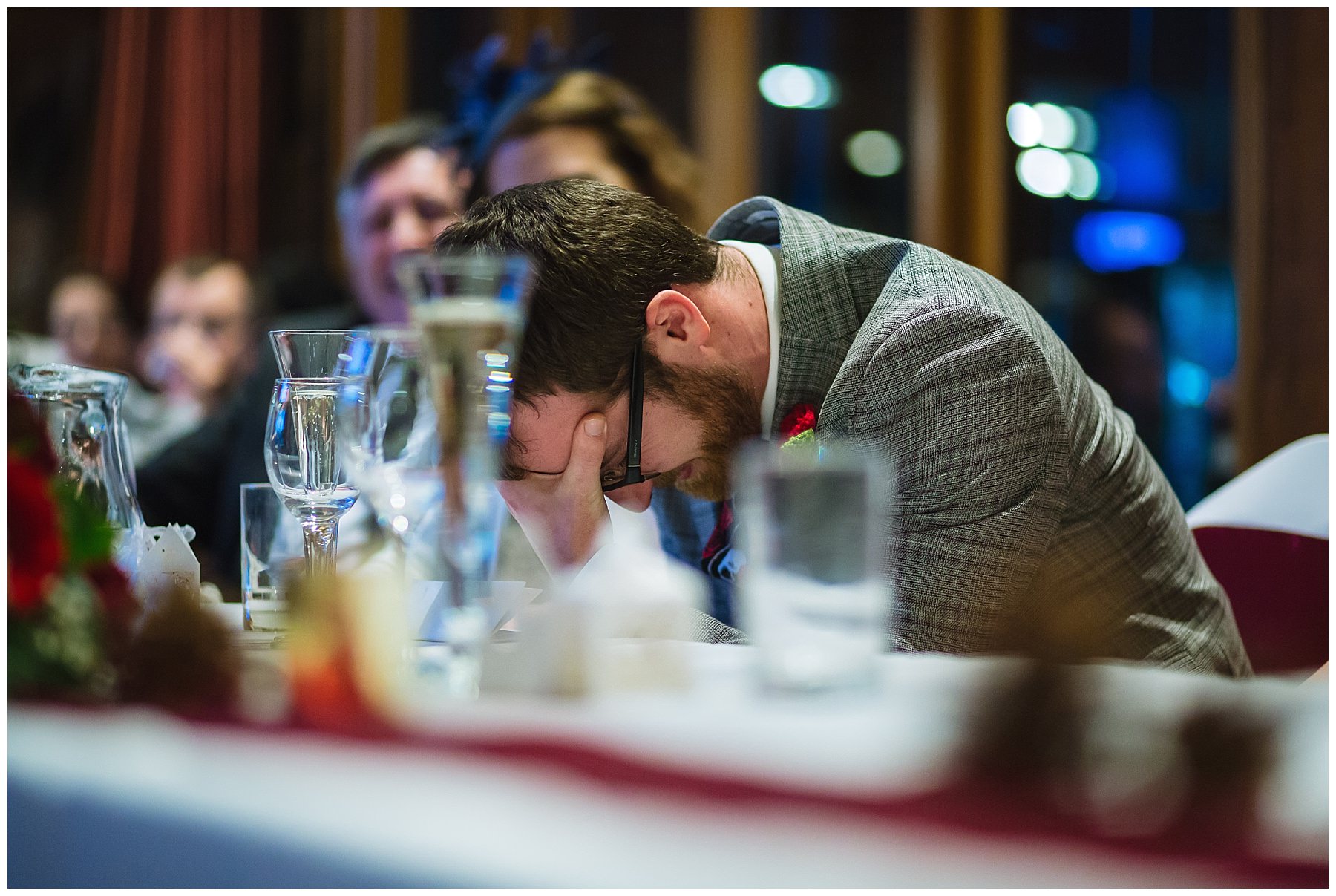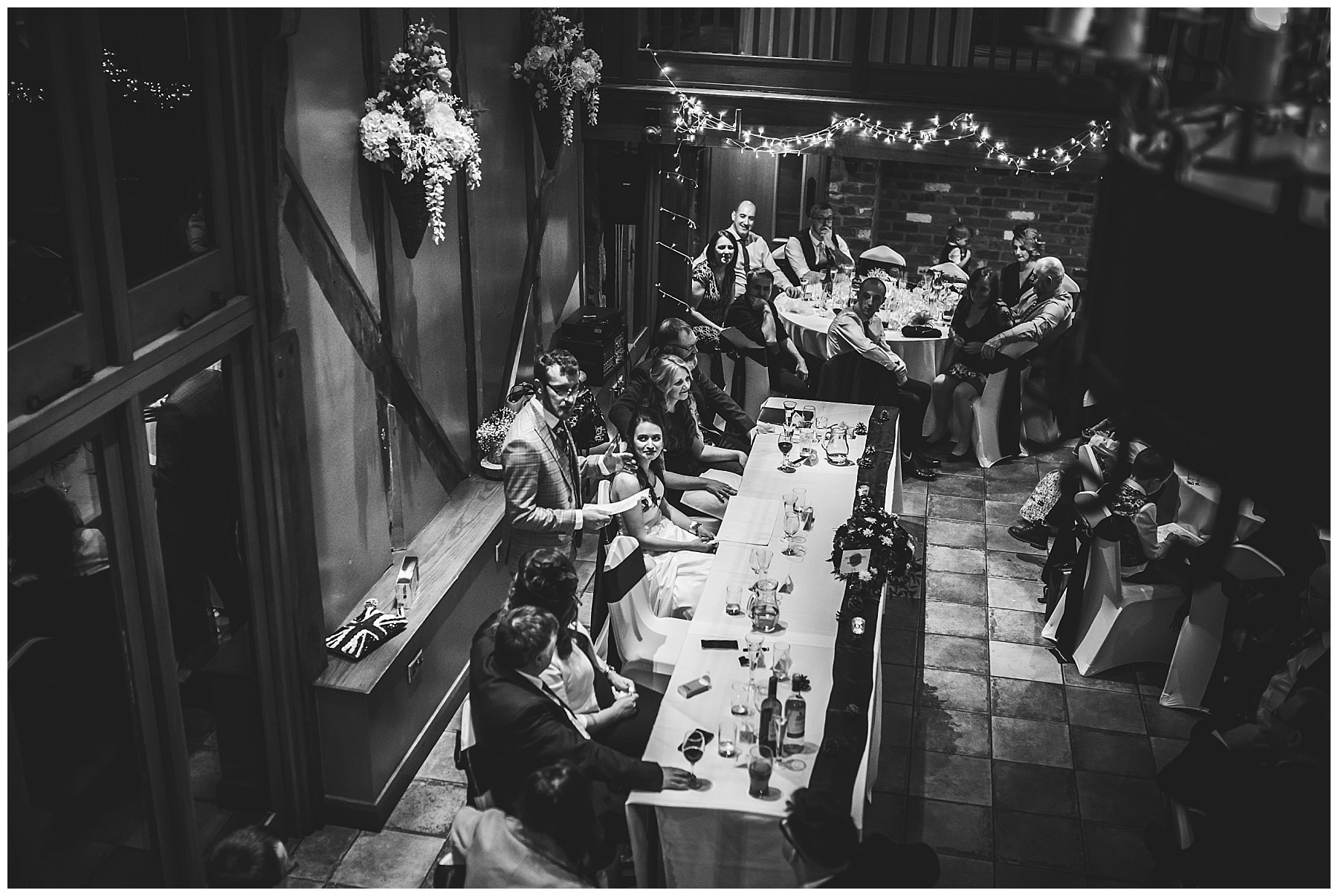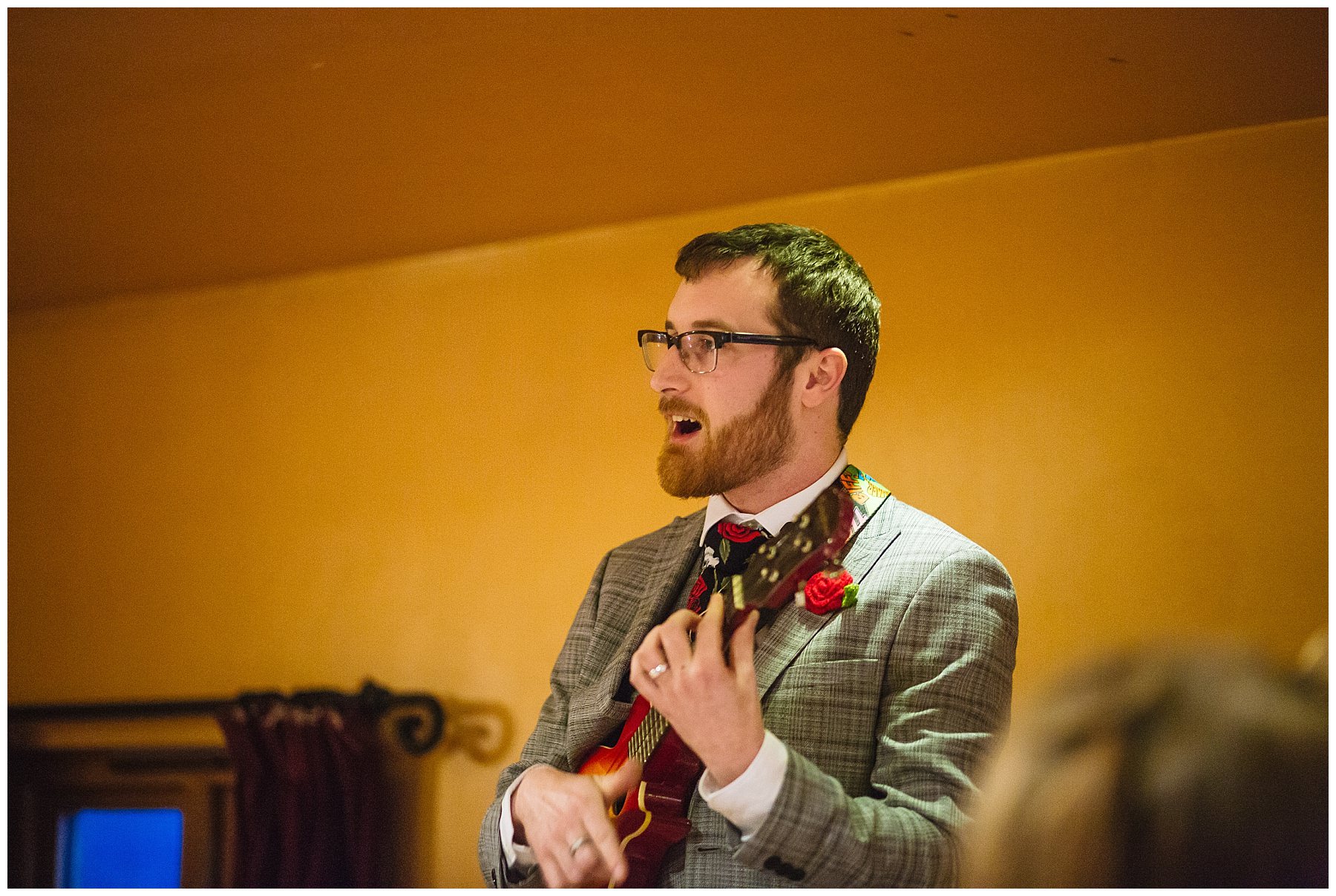 The Hundred House wedding reception
Like me, these two are really into their music so I knew that the surprises they had in store for their guests would be right up my street. And I was not disappointed!
After their meal (Maisie and George had chosen The Hundred House because of their fantastic vegan and vegetarian food) George stood and gave a heart felt speech. He later told me it was his favourite moment from the day because "I stood up in front of everyone I care about professing my love for Maisie and everything I love about her".
That wasn't all though, George raised a glass to his new wife and immediately picked up his ukulele. Joined by Emily on piano, Maisie and George performed their First Song. A brilliant rendition of Tim Minchin's Nothing Can Stop Us Now.
The fun didn't stop there – I whisked them outside for a bit of alone time (and a chance for me to take some beautifully lit portraits of the two of them) before we headed straight to the dancefloor for their first dance. They'd been practicing for months and all their hard work paid off. As George lifted Maisie into the air the crowd went wild and I could hear his mum shouting "Ten! You get a ten" at the top of her voice! What a reception!
I'm going to give the final word on this blog to George and Maisie. This is their top tip for planning a wedding
"Make sure that your wedding is a reflection of you both and the things that you love. If you do that you really can't go wrong".
Wise words indeed, thanks guys!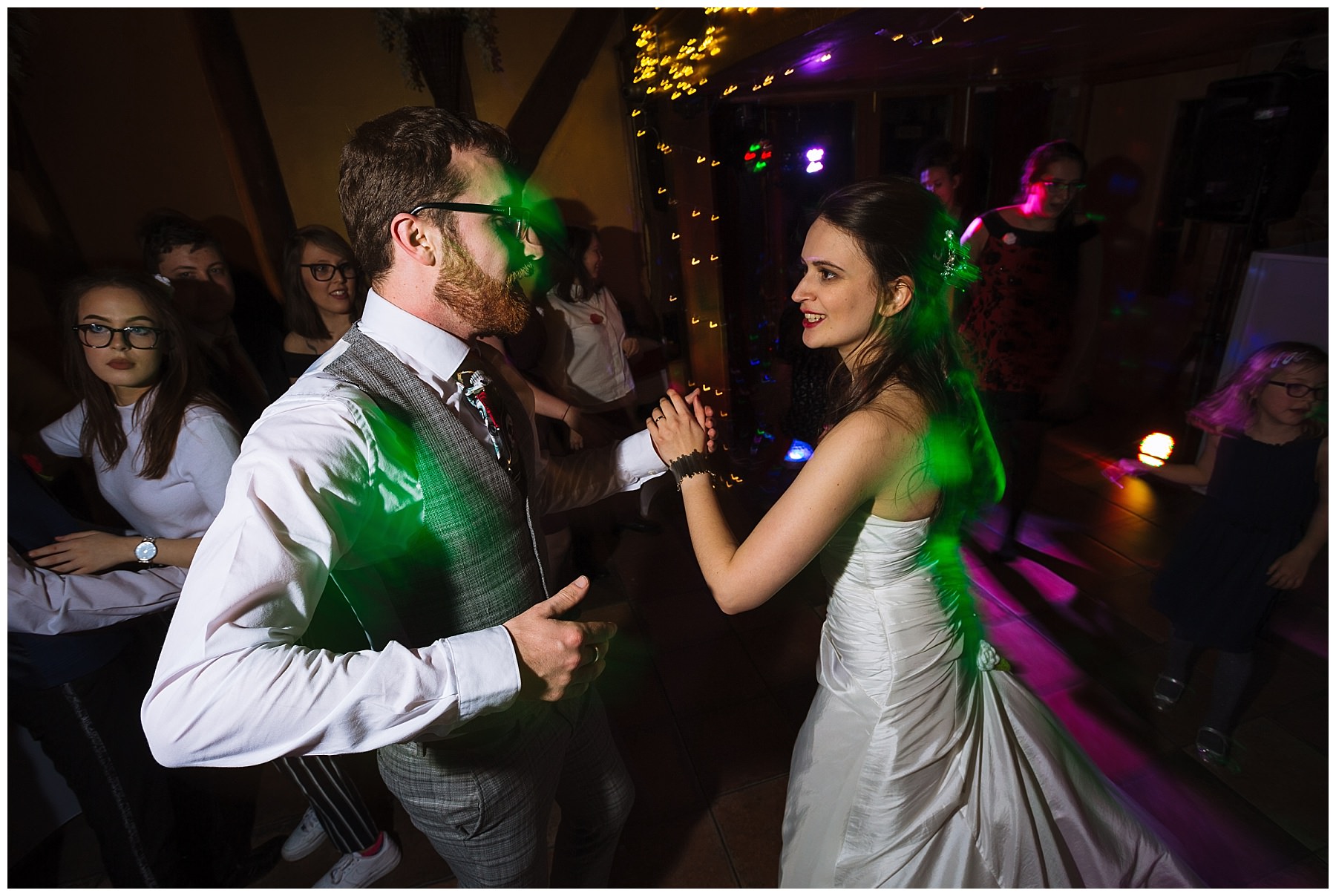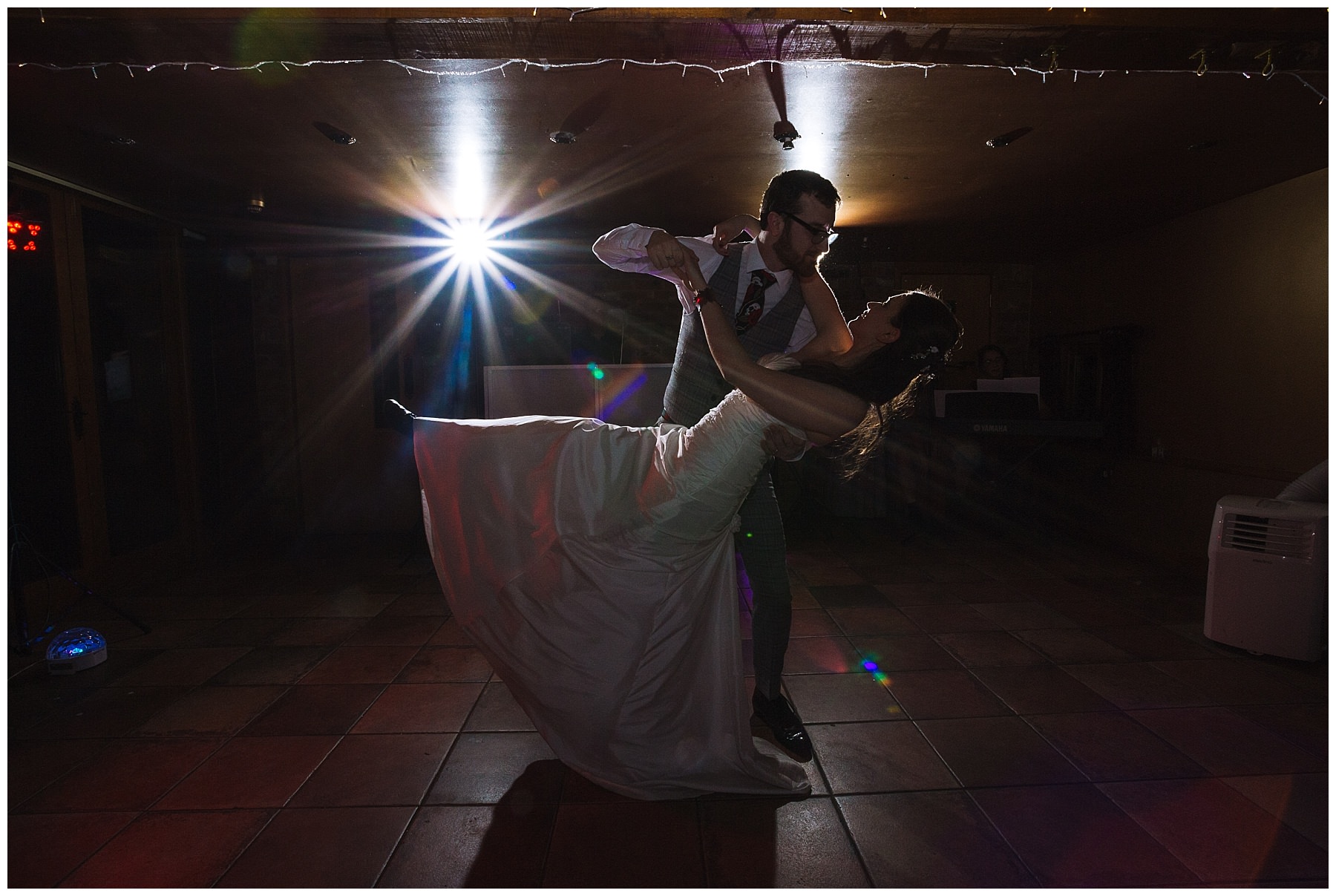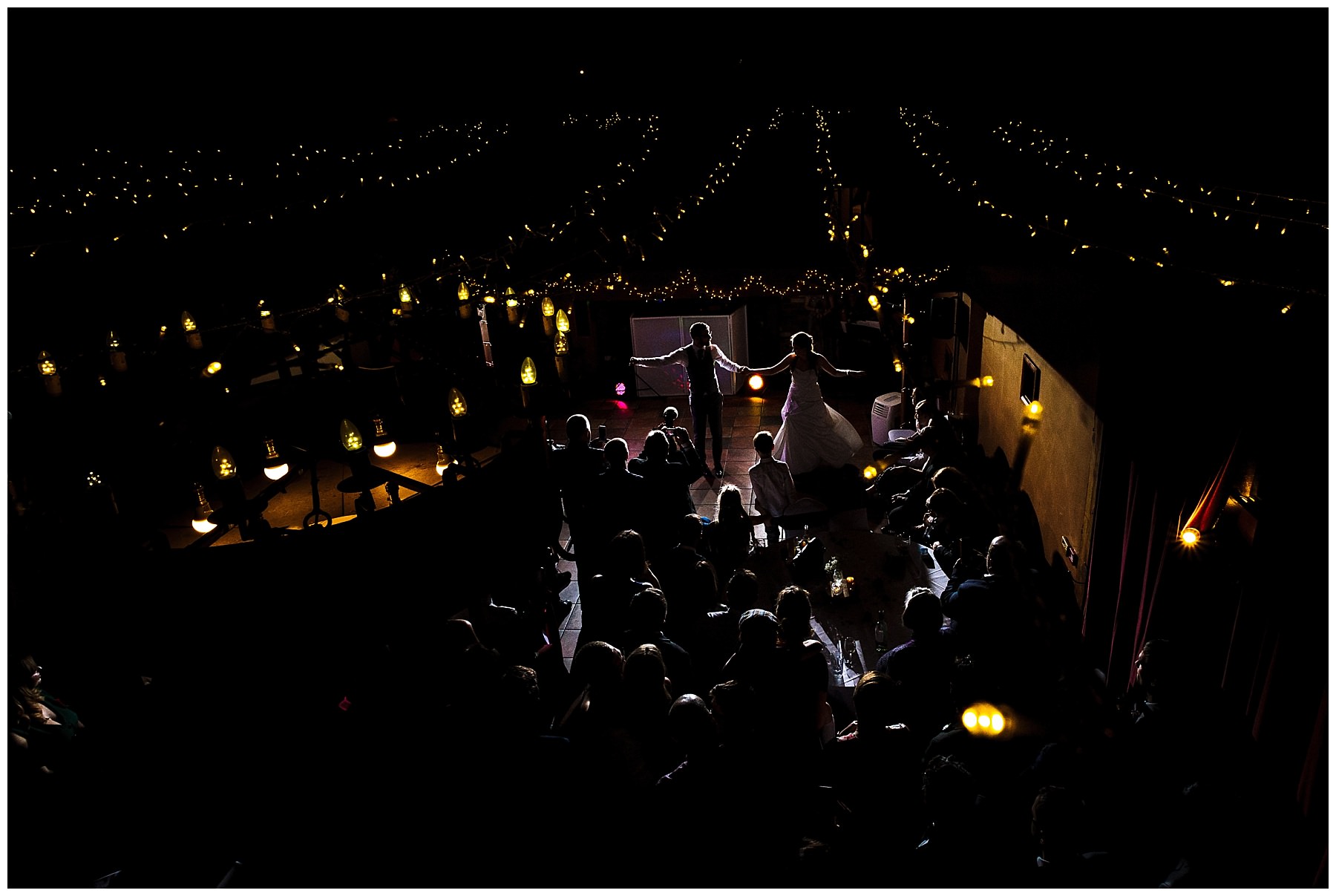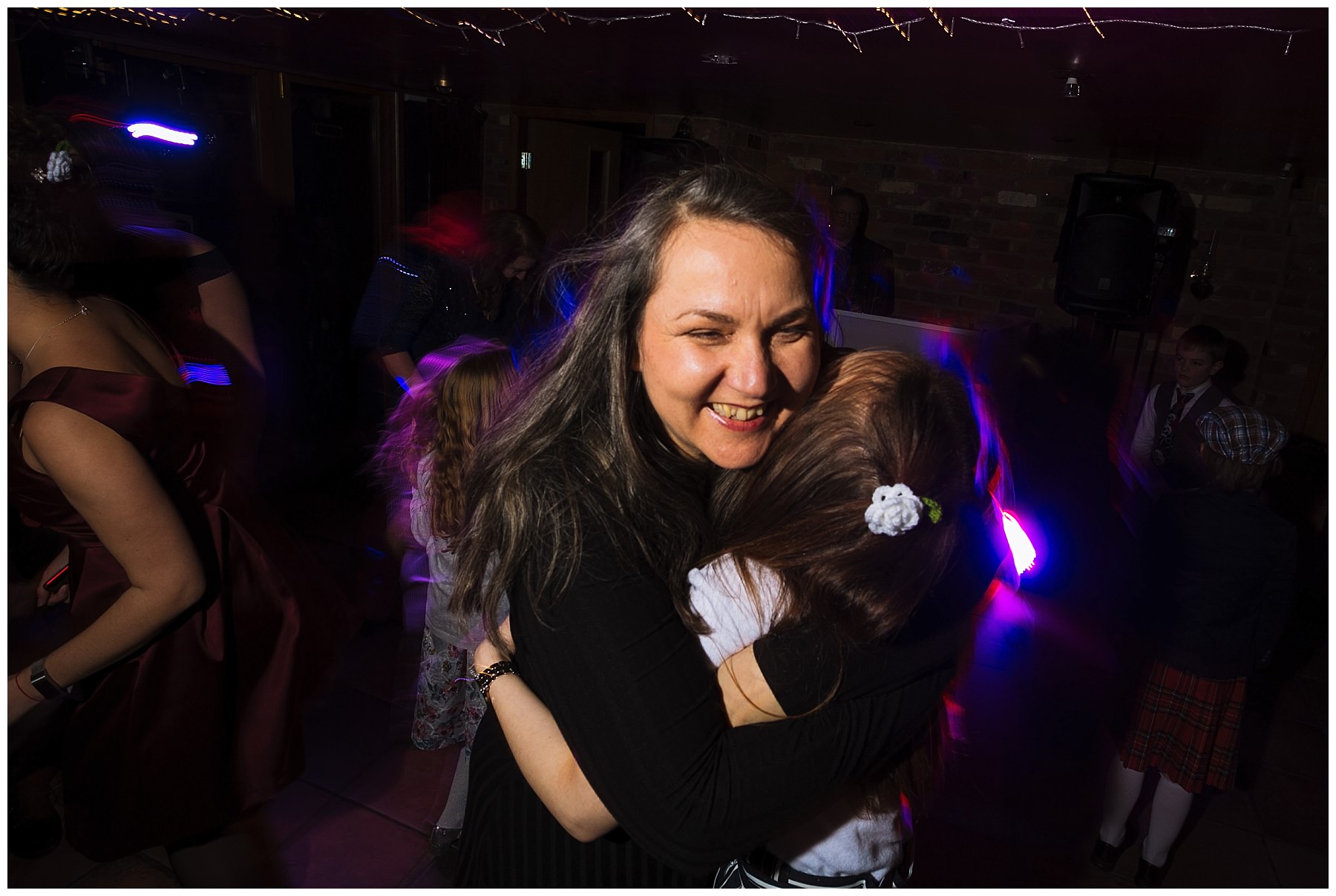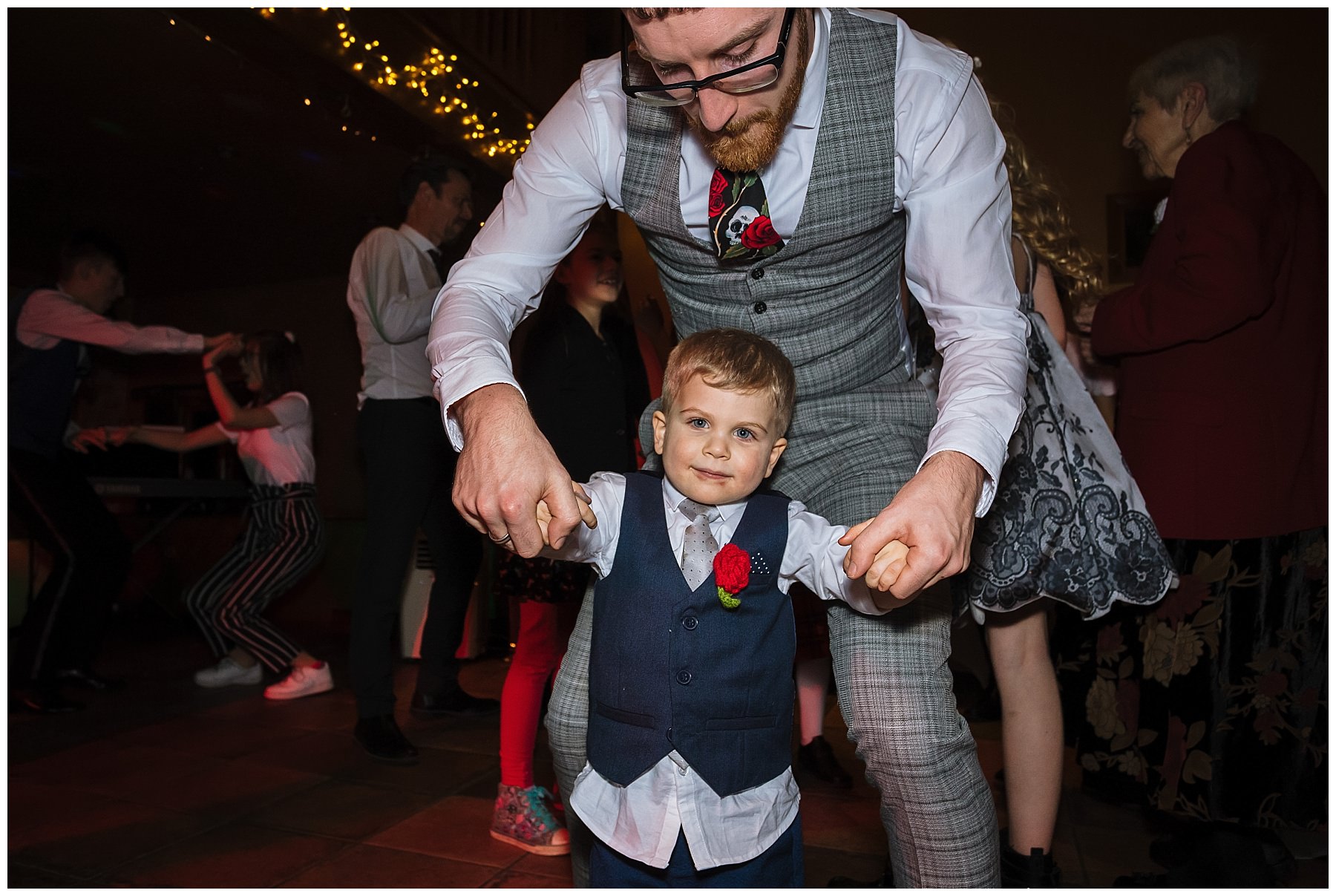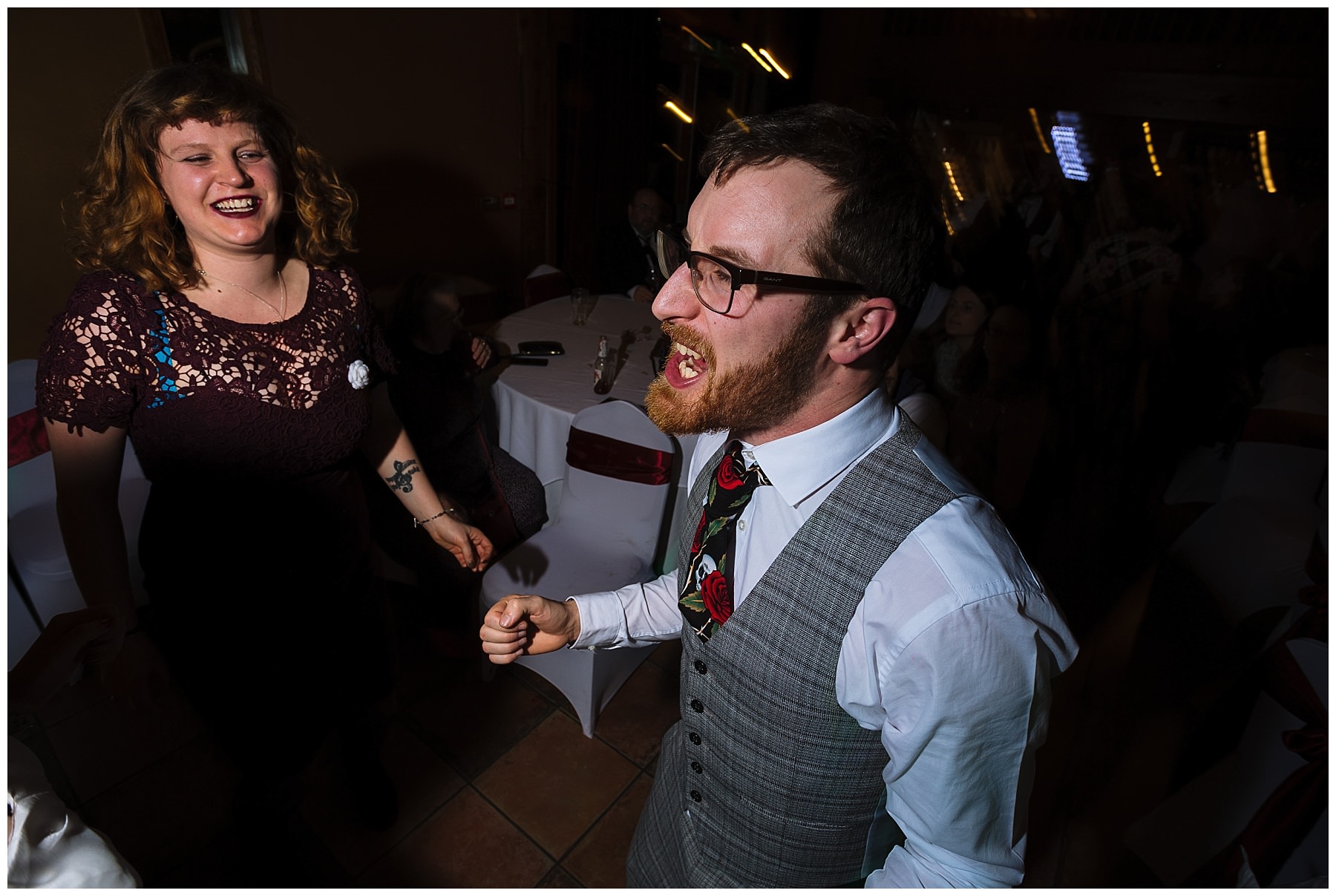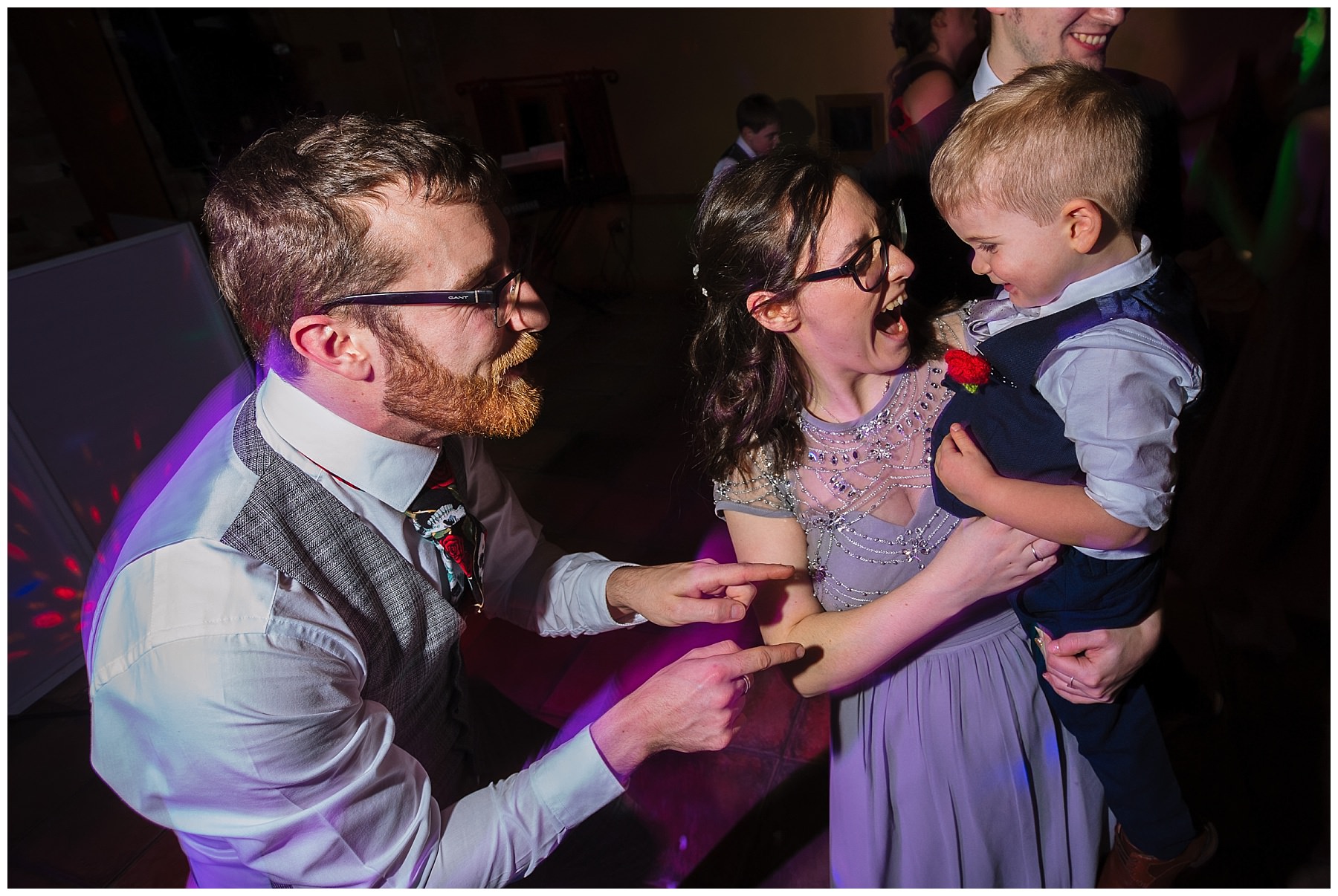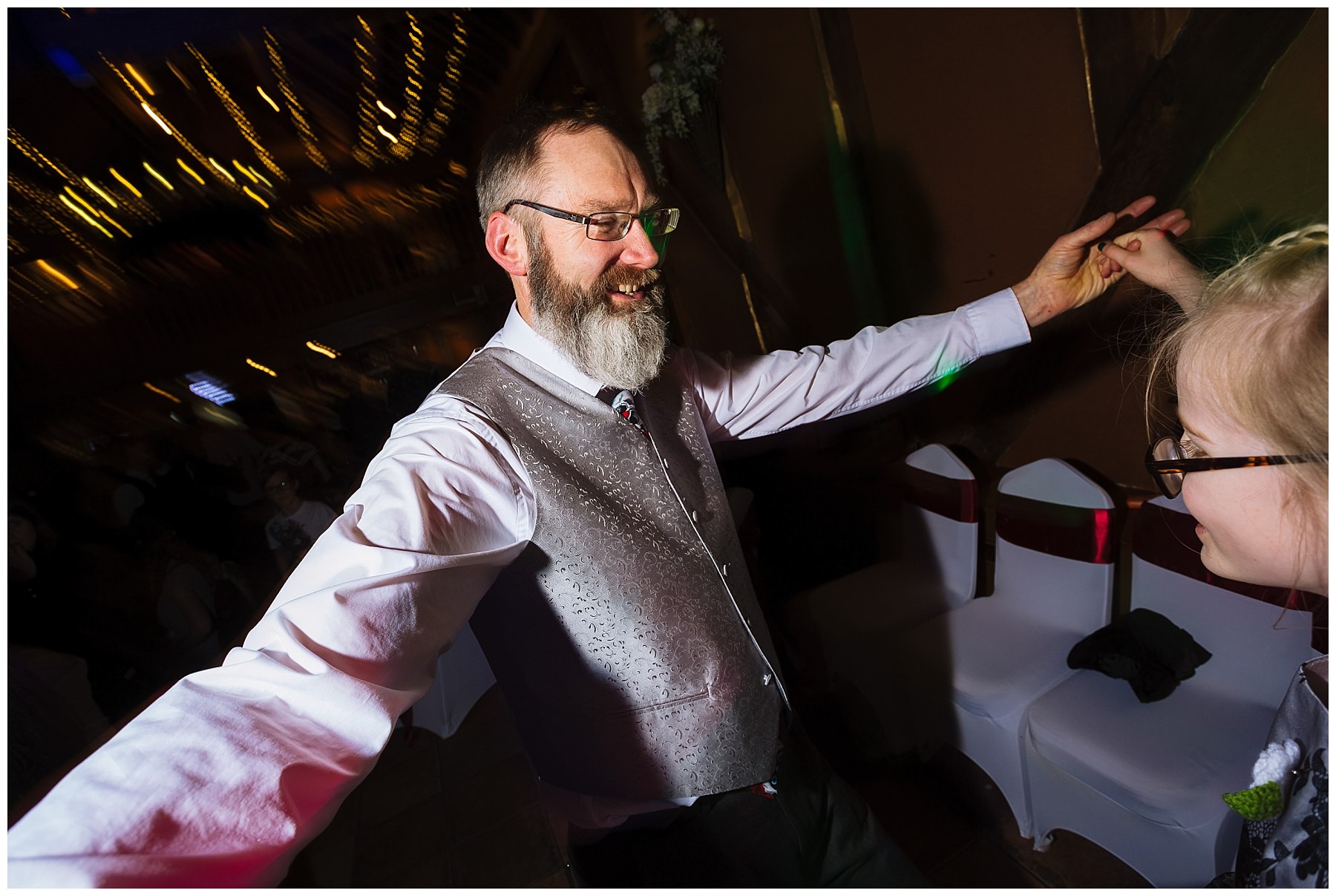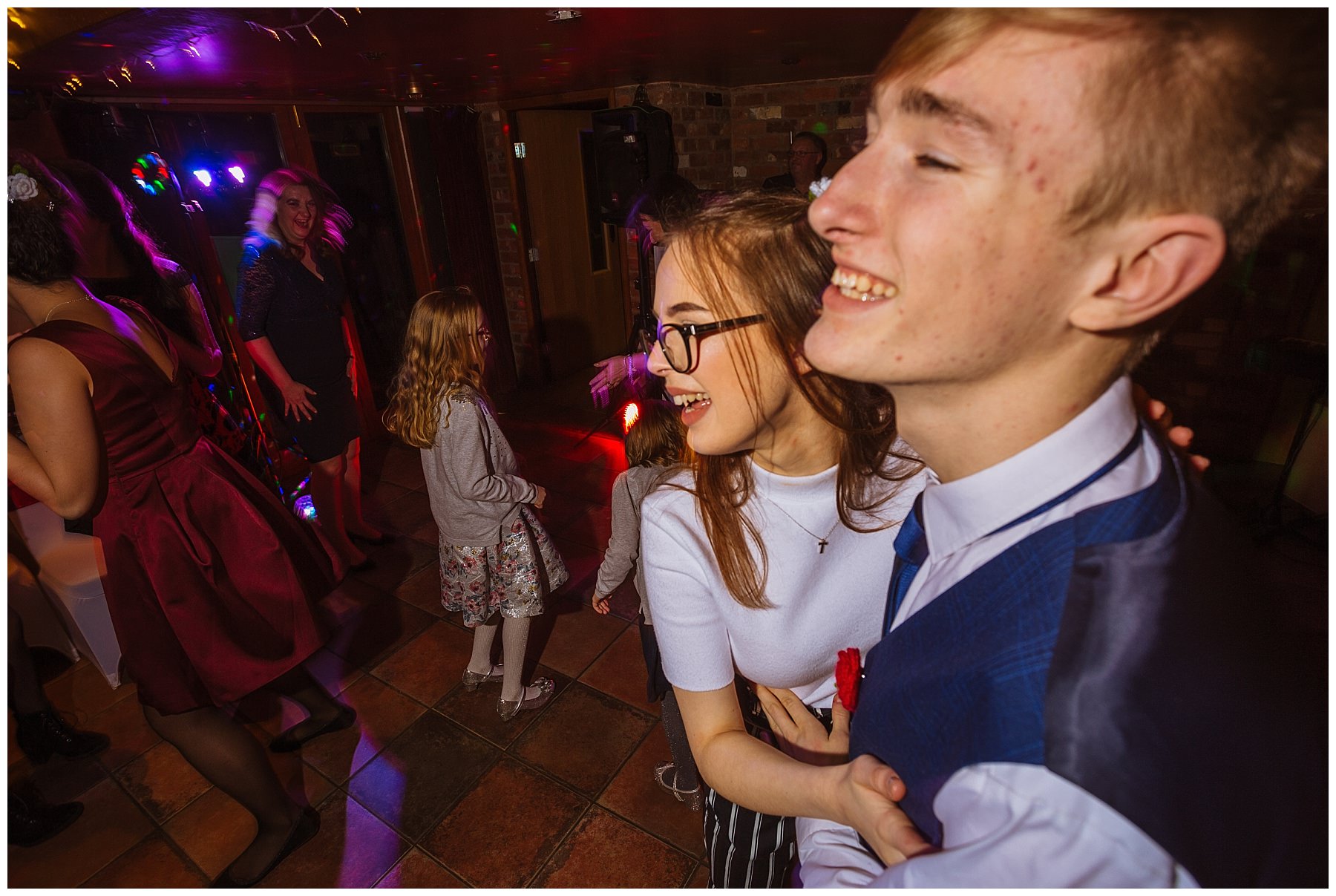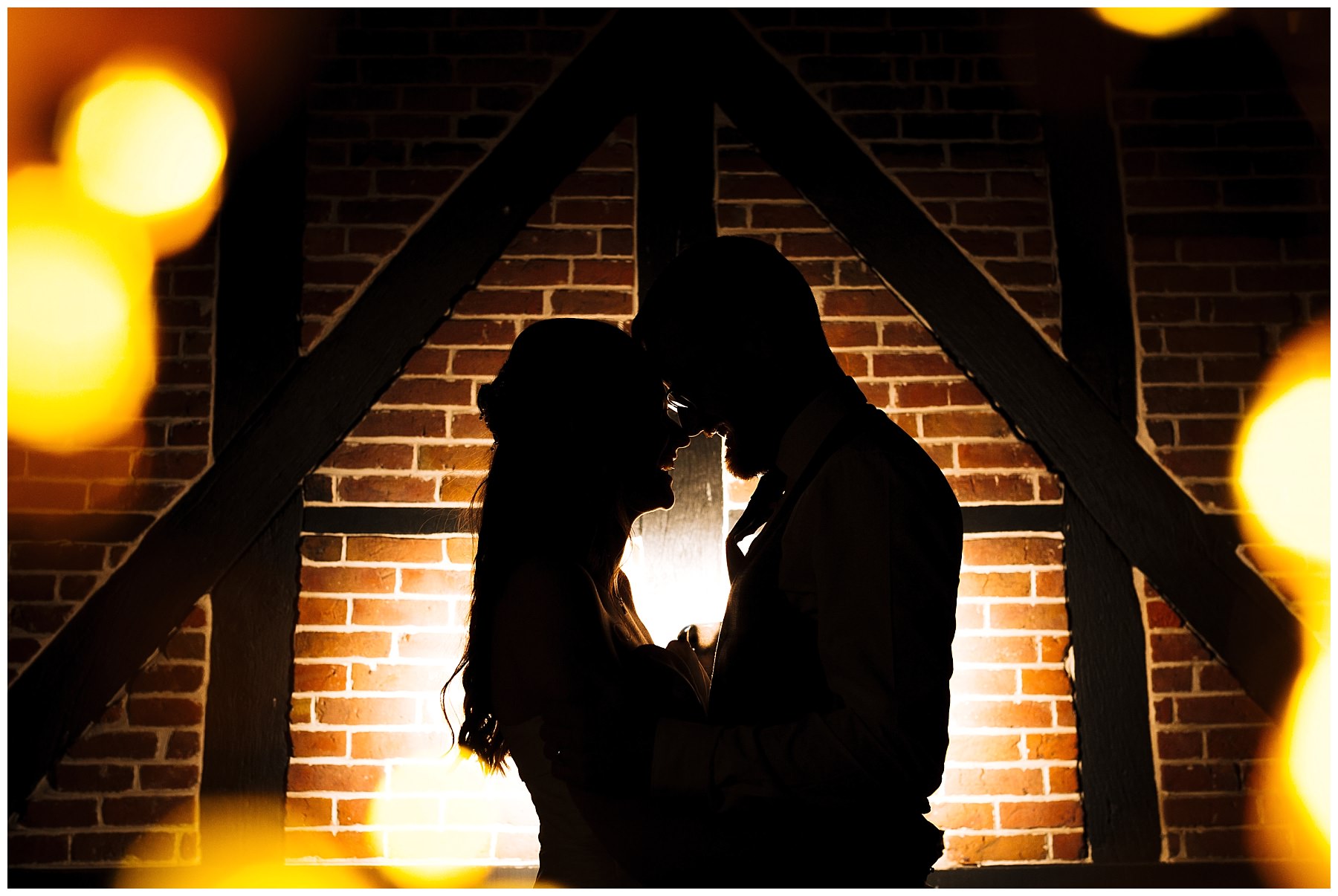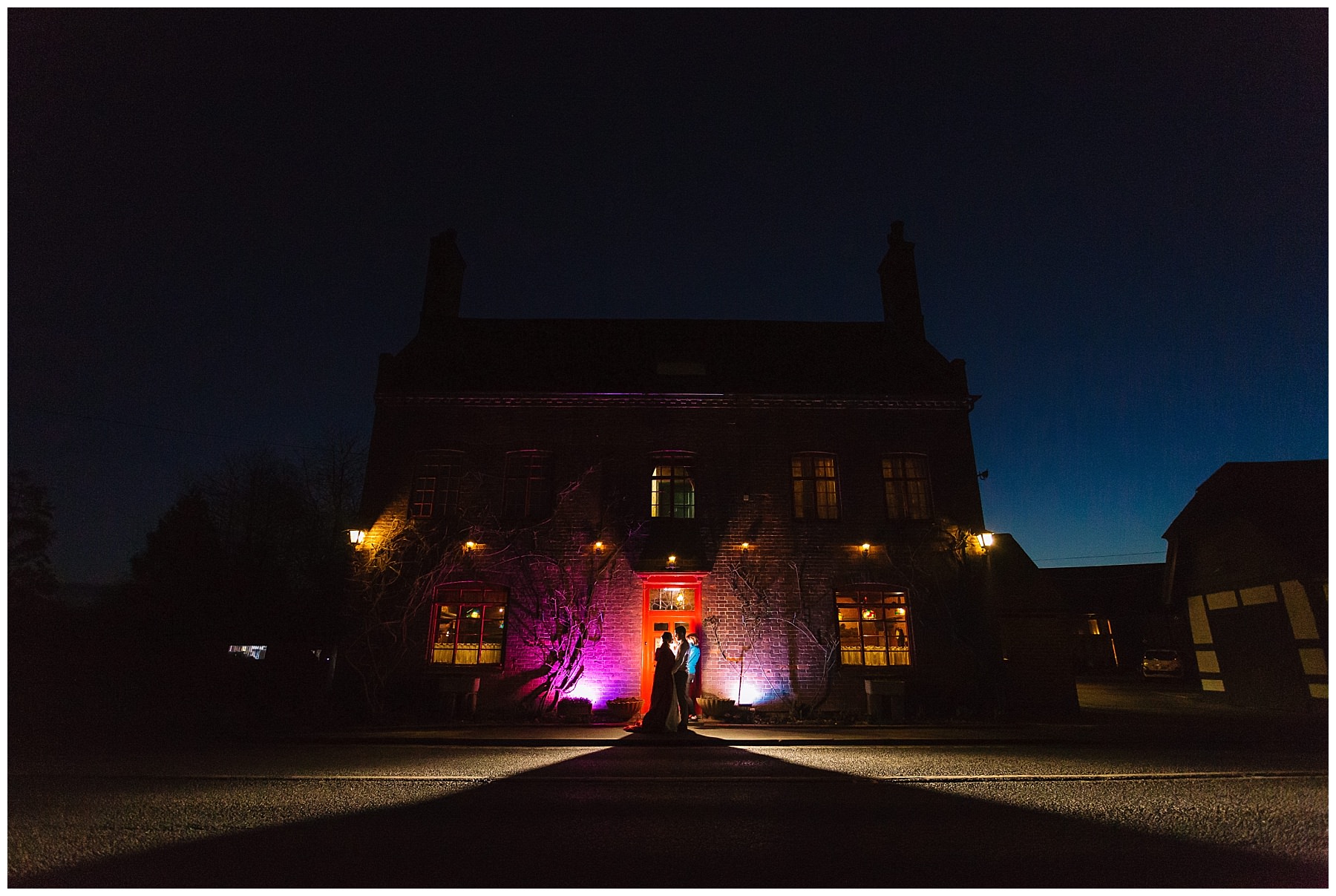 If you're planning at wedding at The Hundred House then get in touch.