Summer same sex wedding at Rivington Barn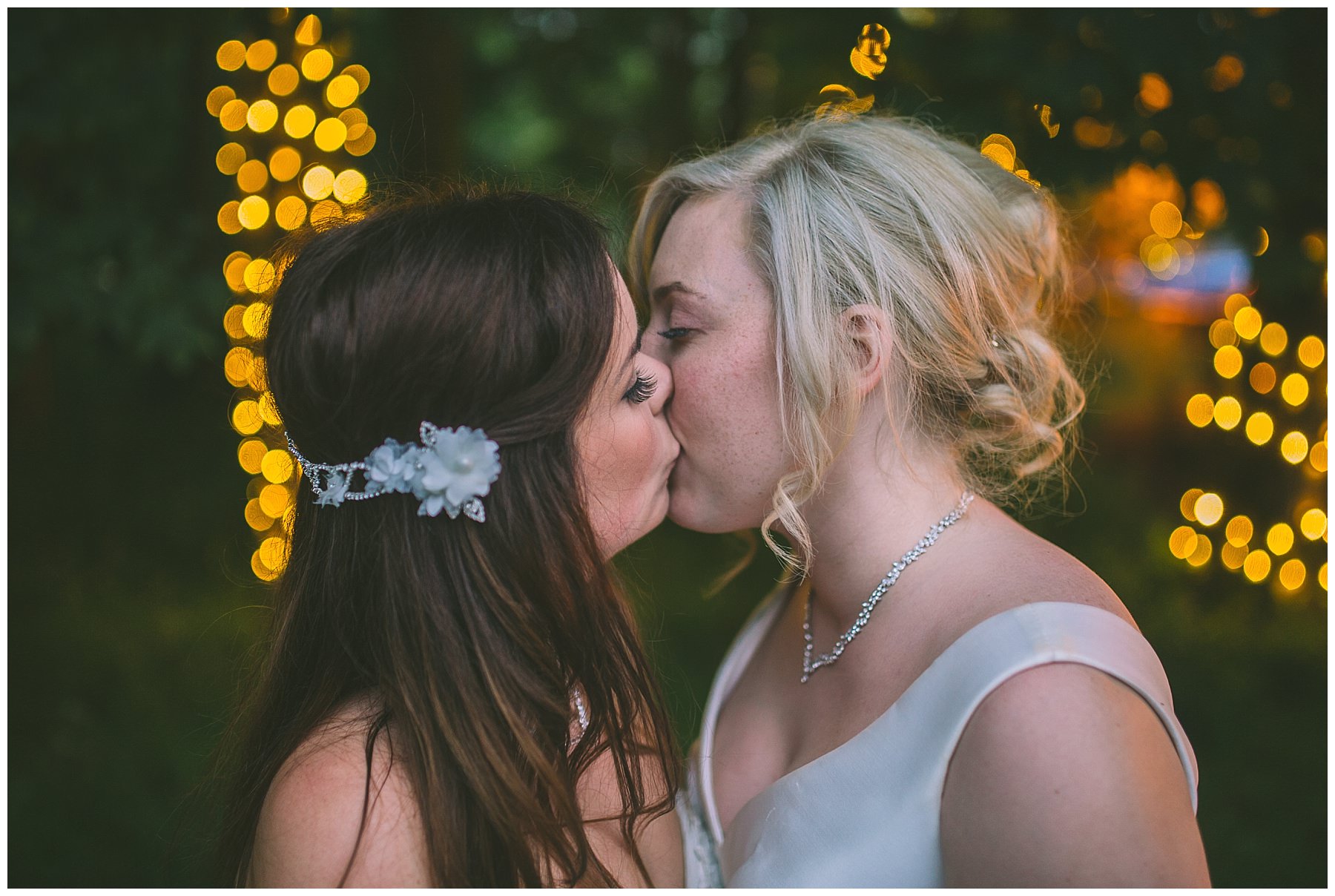 This blog post takes me back! Not only does it get me thinking of Steff and Lou's awesome Rivington Barn wedding, but it marked the beginning of one of the most eventful weekends of my life. Just a few days after I photographed their wedding my little boy entered the world and I became a Dad!
I have to admit I knew in the lead up to the wedding day that there was every chance I wouldn't be there. Babies are known for being a tad unpredictable in their arrival and I wasn't going to miss Reuben's birth. Steff and Lou were so understanding though and knew I had plans in place should he decide to make an appearance on their wedding day. My good friends, and ultra talented photographers, Steve Grogan and Jack Valentine were my wedding wingmen. They were primed and ready to spring into action if I needed to leave. However all was well, I got to spend the day with Steff, Lou and their family and friends and had the added bonus of Steve and Jack as my second shooters!
Rivington Barn wedding
Steff and Lou had chosen the gorgeous Rivington Barn for their day. This Saxon era barn (yep, it's old!) is in the heart of Rivington, Lancashire and surrounded by hills. Its location is one of my favourites in the North West. There's so much to explore nearby for wedding portraits.
We started the day at Halo Salon in Padiham. Well it would be rude not to, the salon is owned by Steff and Lou. They also own Nines Pizza Place but my hopes for early morning, bridal prep pizza were soon dashed! A photographer can dream, eh!
Meanwhile Lou was getting ready at a nearby hotel. Both bridal preps were so chilled out and full of giggles. The nerves only started to set in when it was time to get wedding dresses on and head over the Barn. I say nerves, I think it was more excitement about seeing each other!
Both brides walked down the aisle accompanied by their Dads and I loved the moment the two proud fathers took their daughter's hands before placing them in the hand of their wife to be. I'm sure there was an emotional, yet reassuring, squeeze or two given at that point!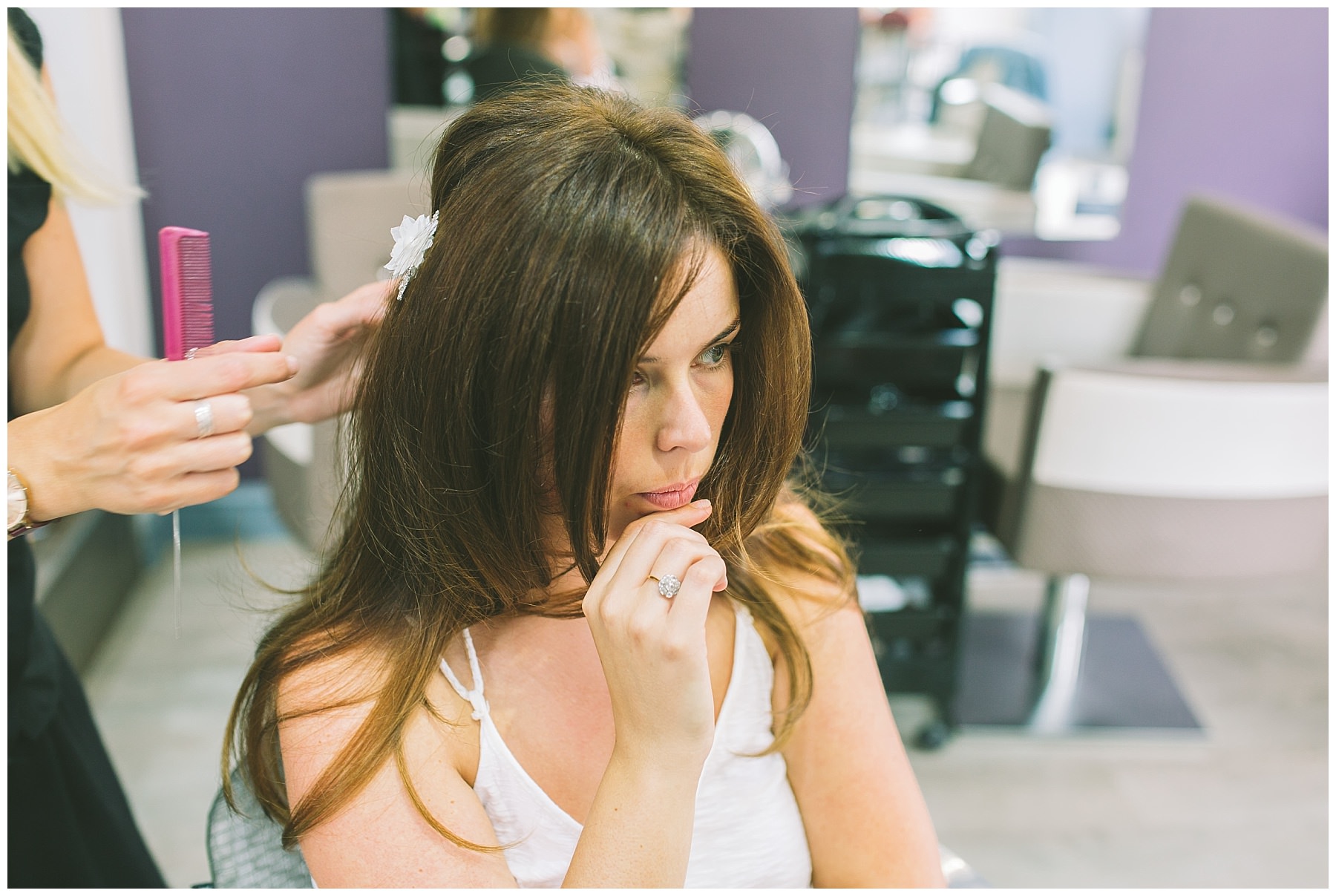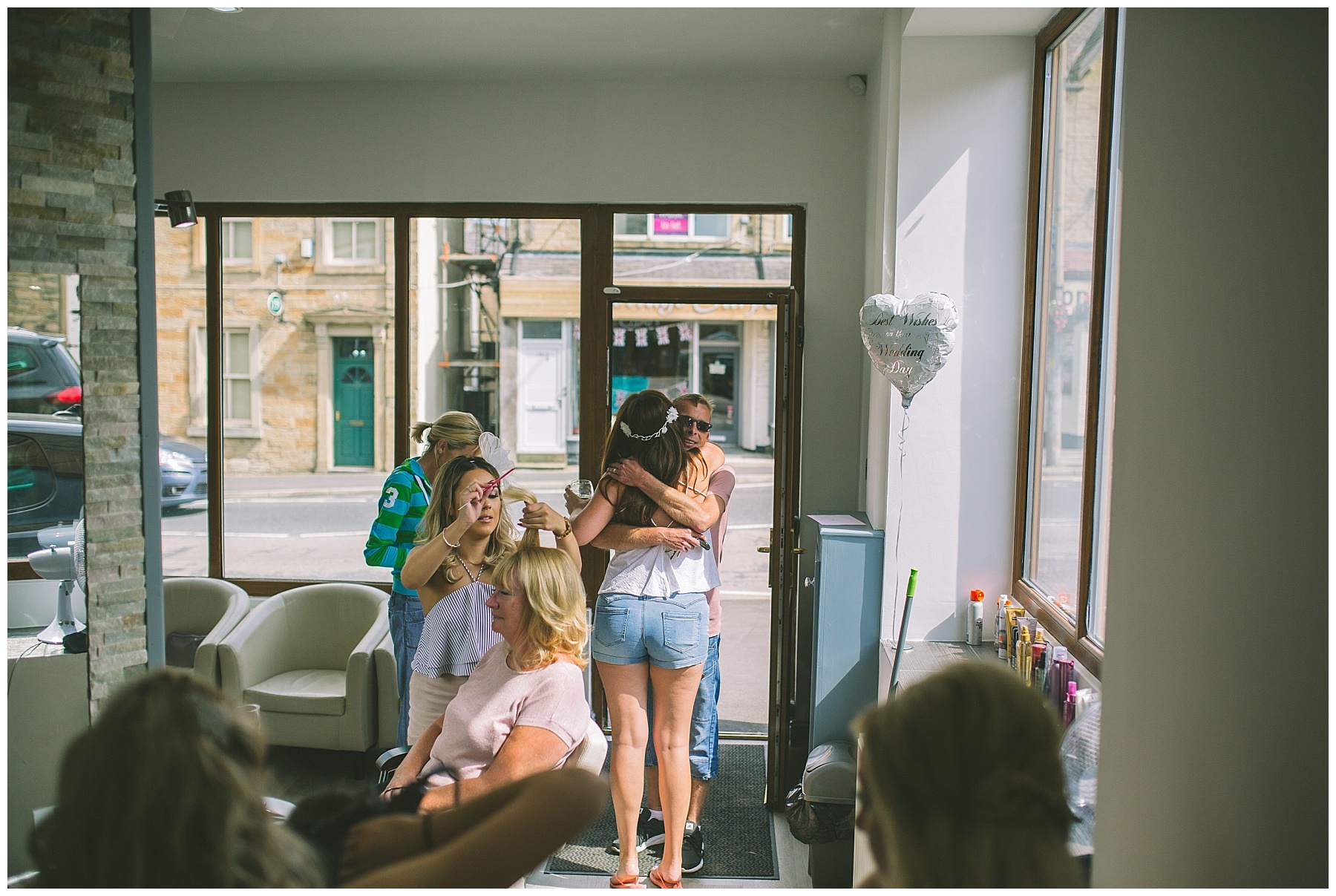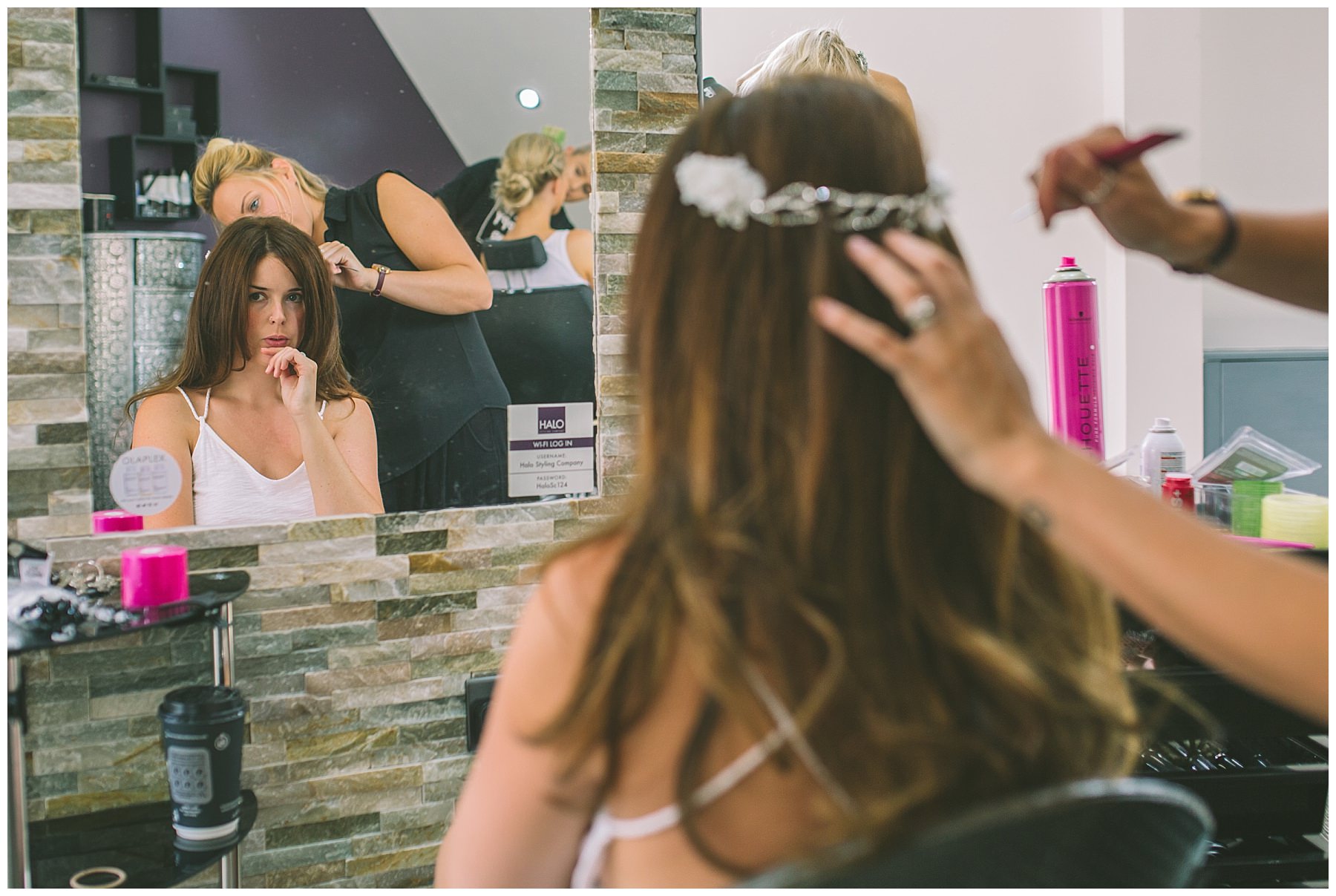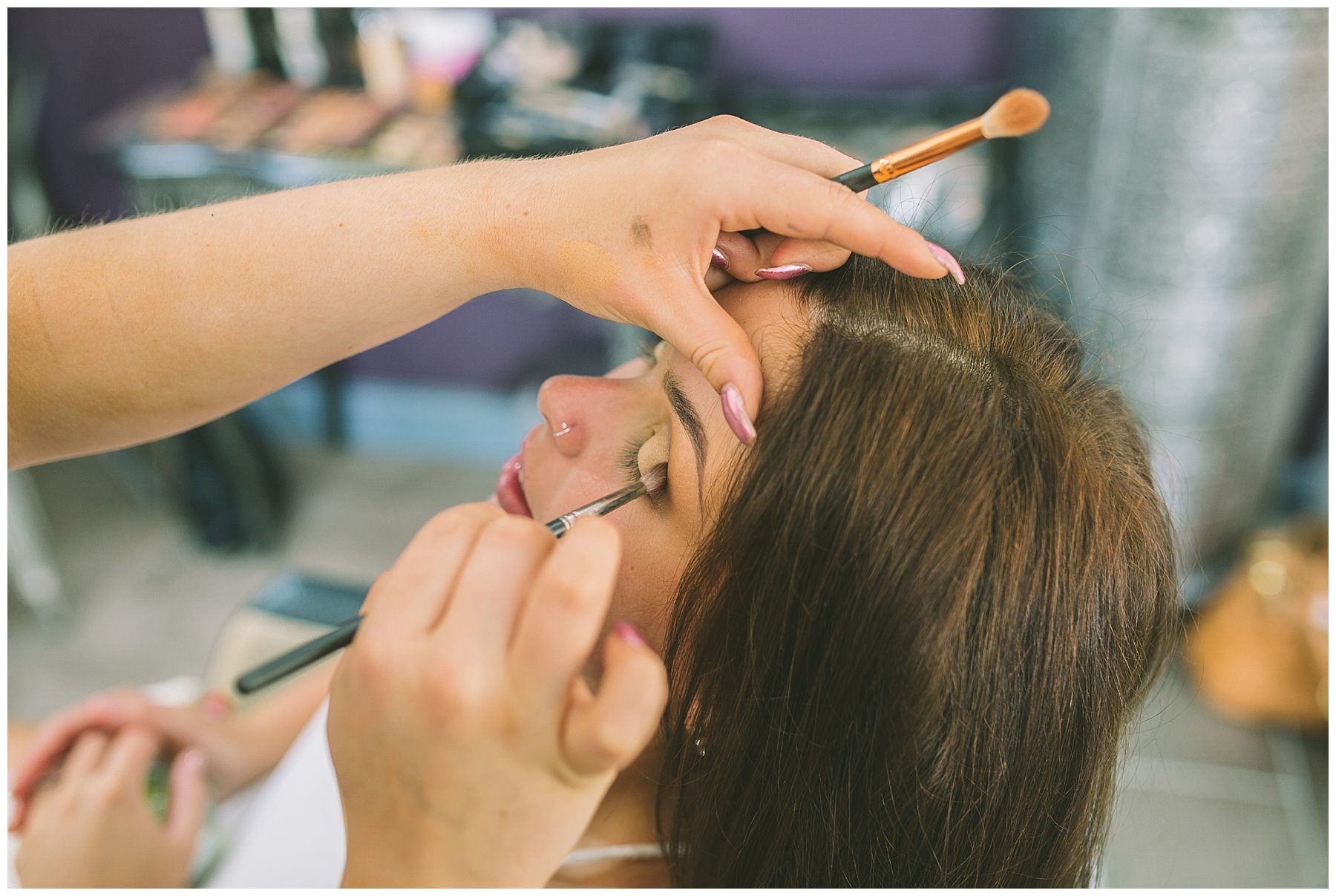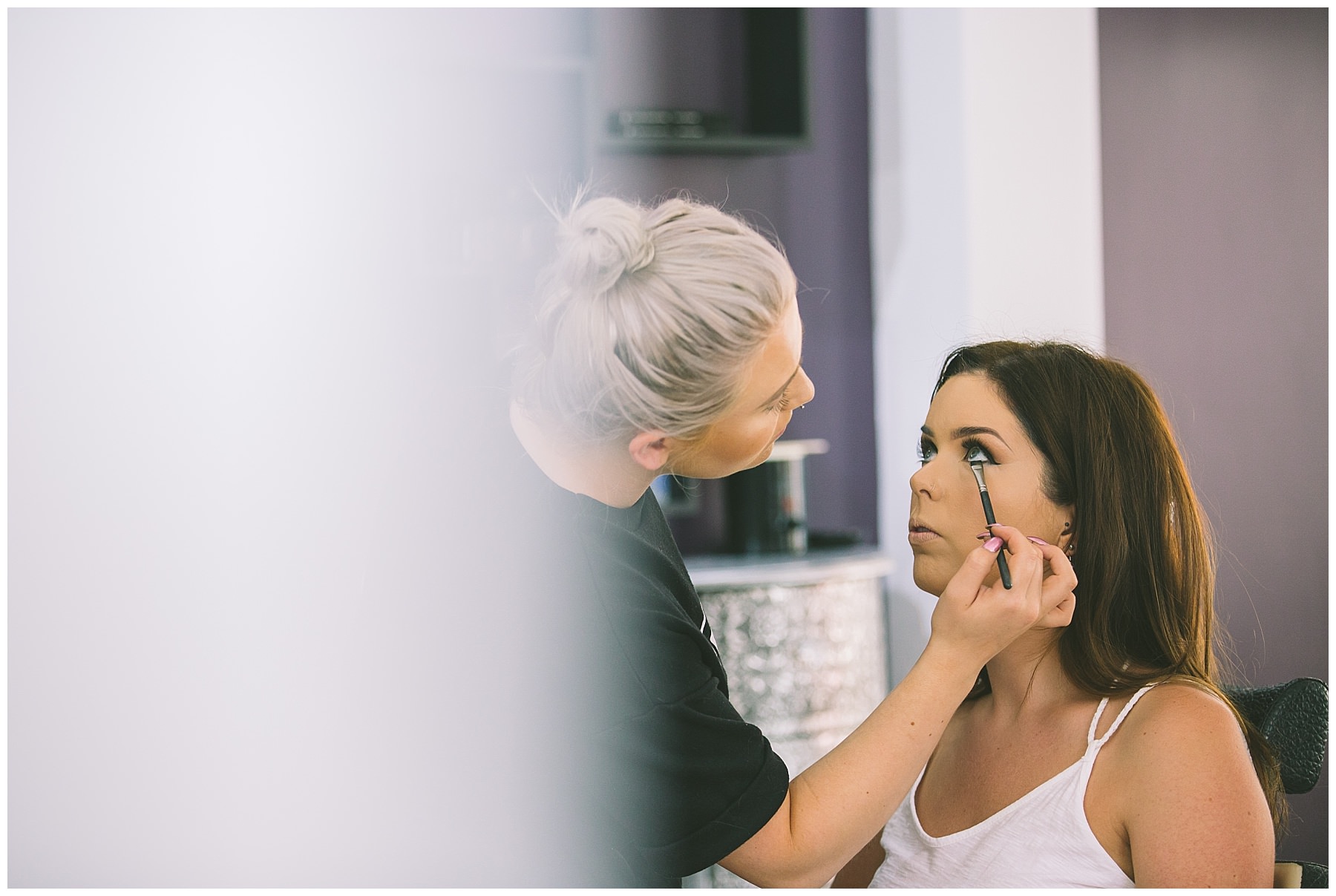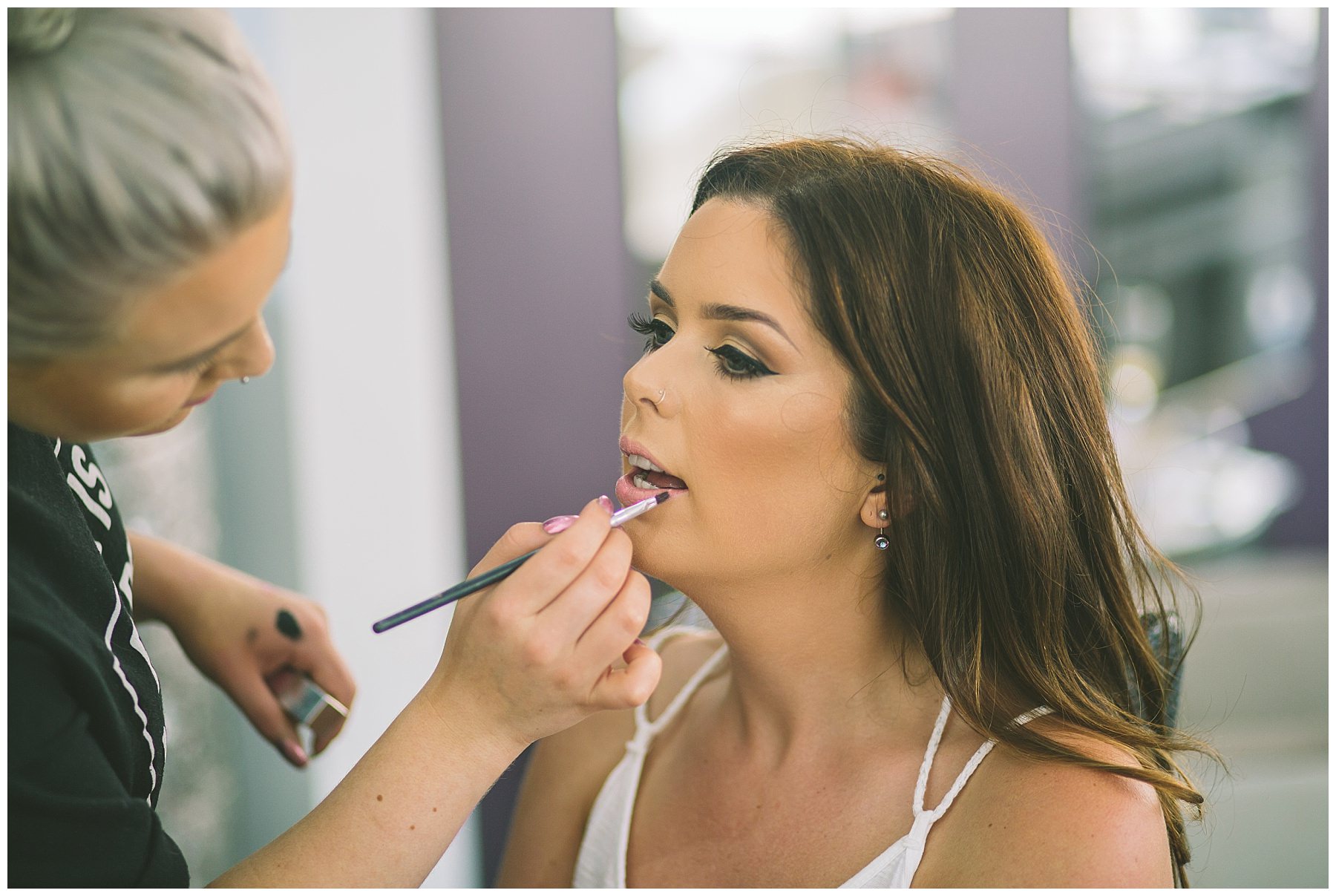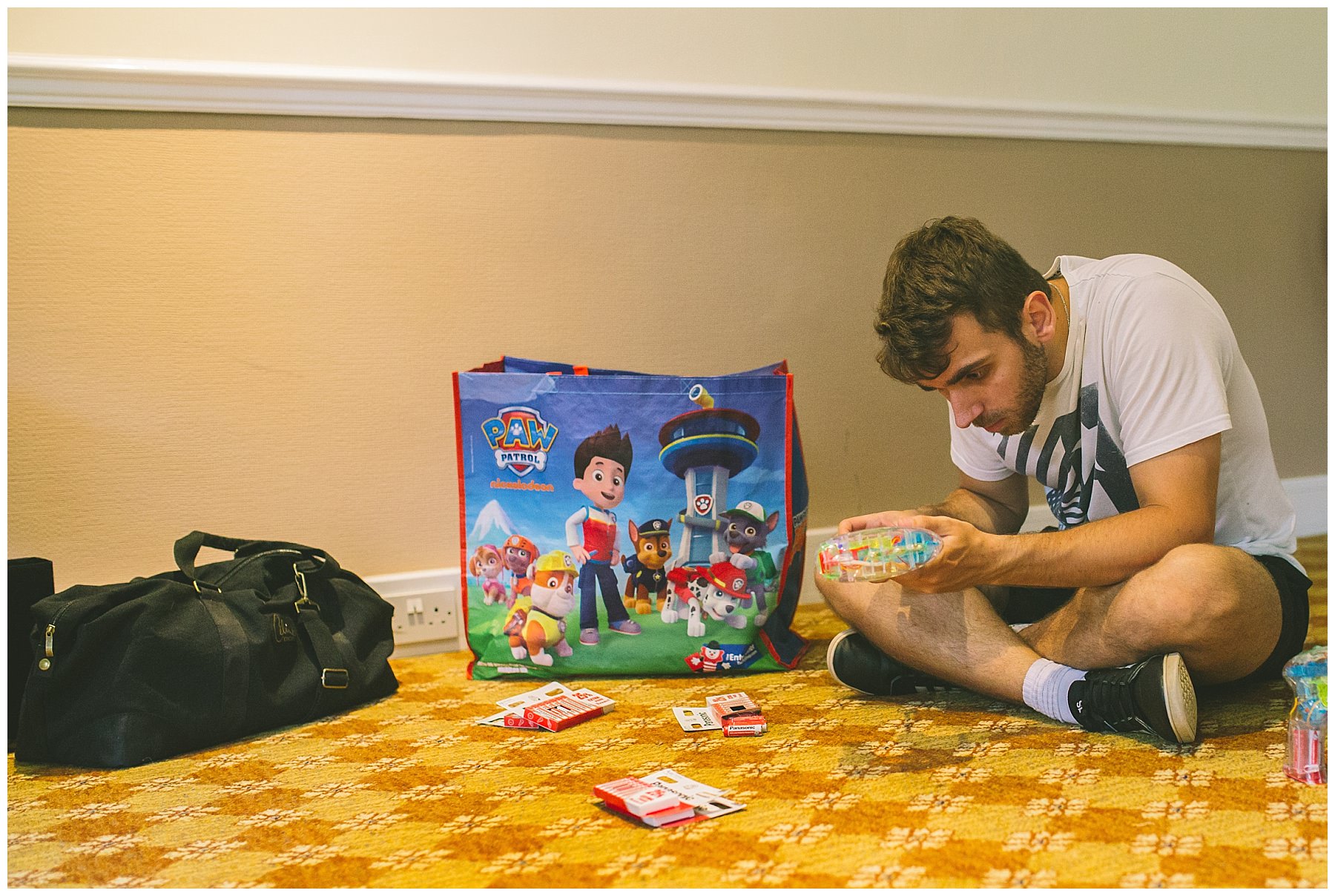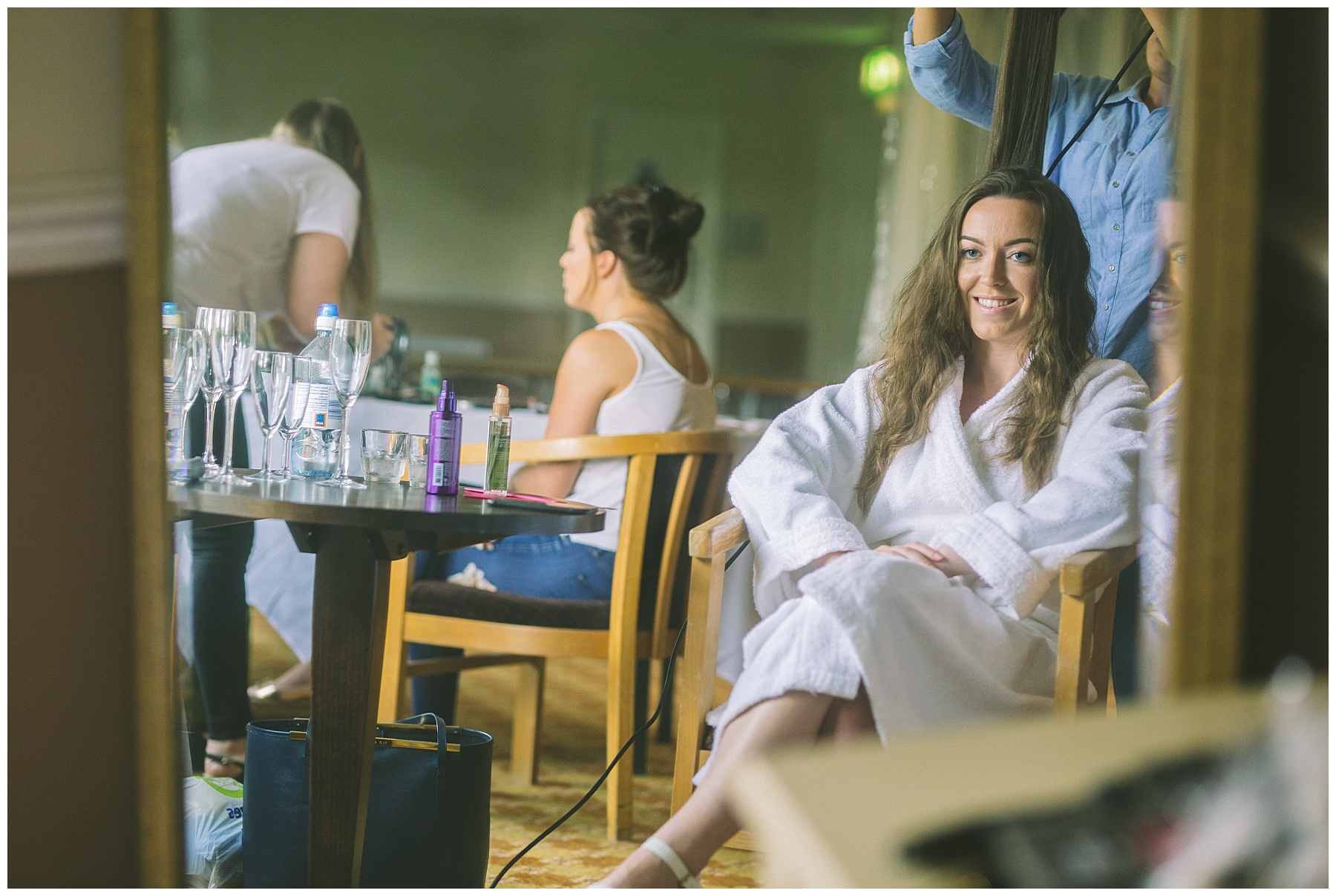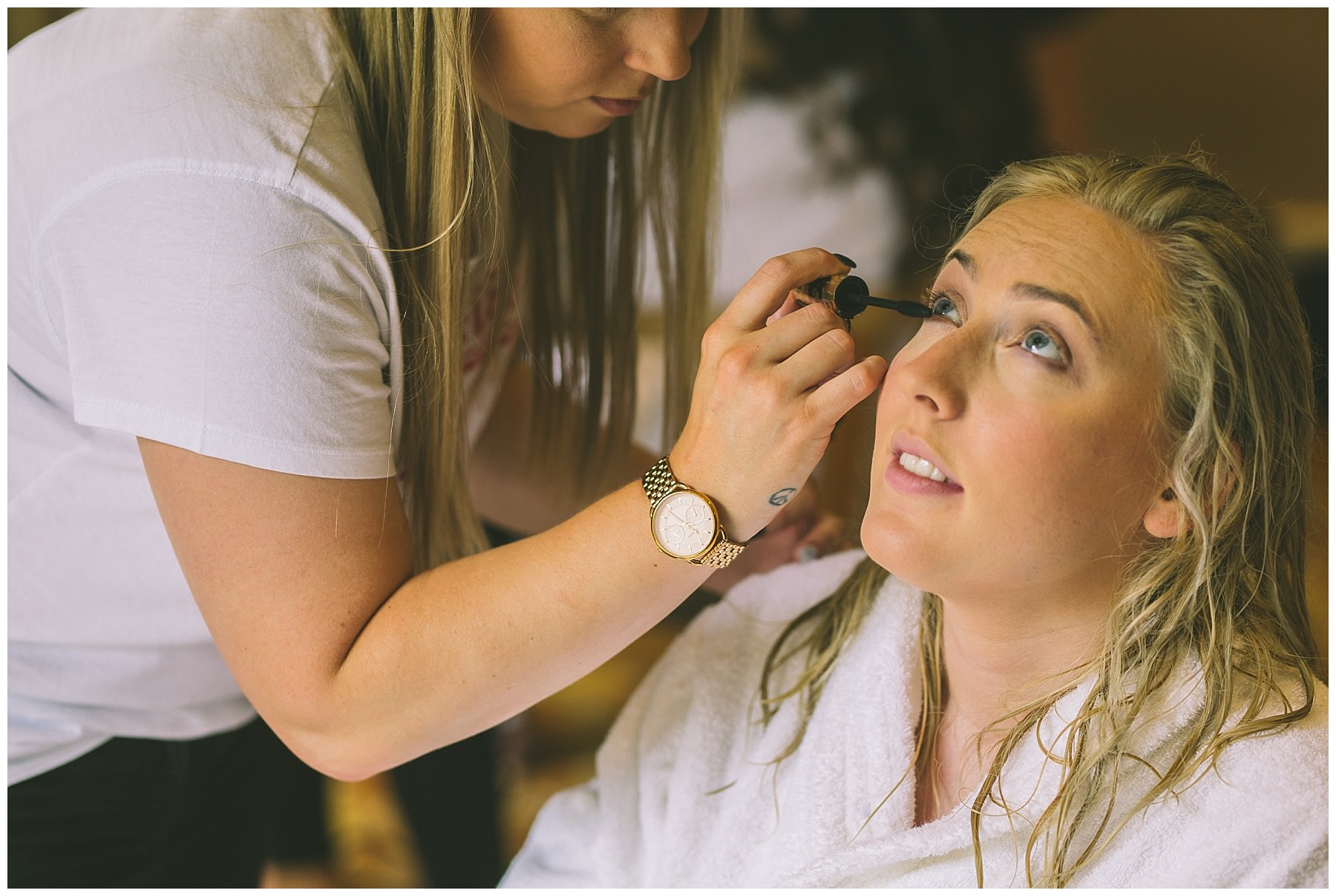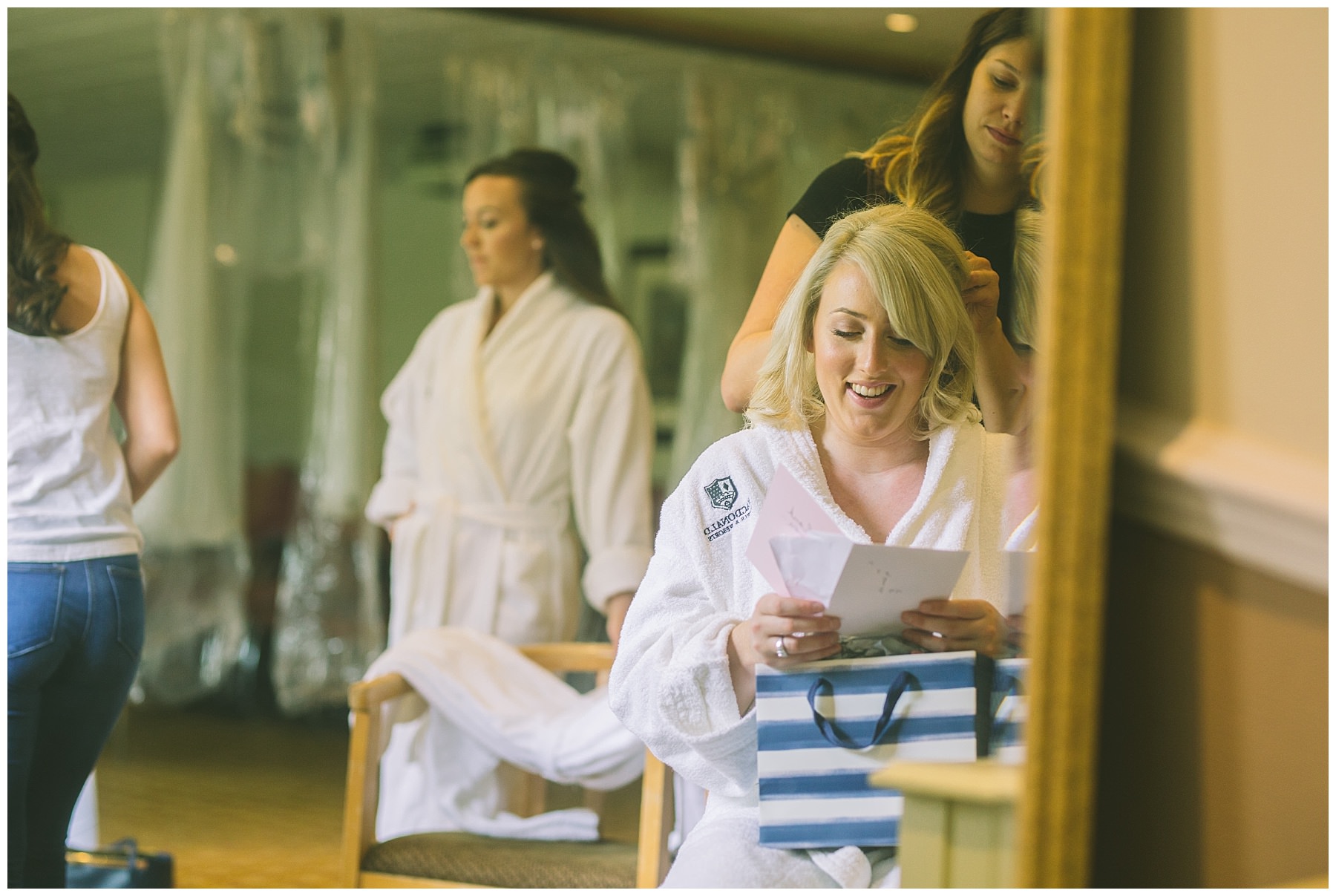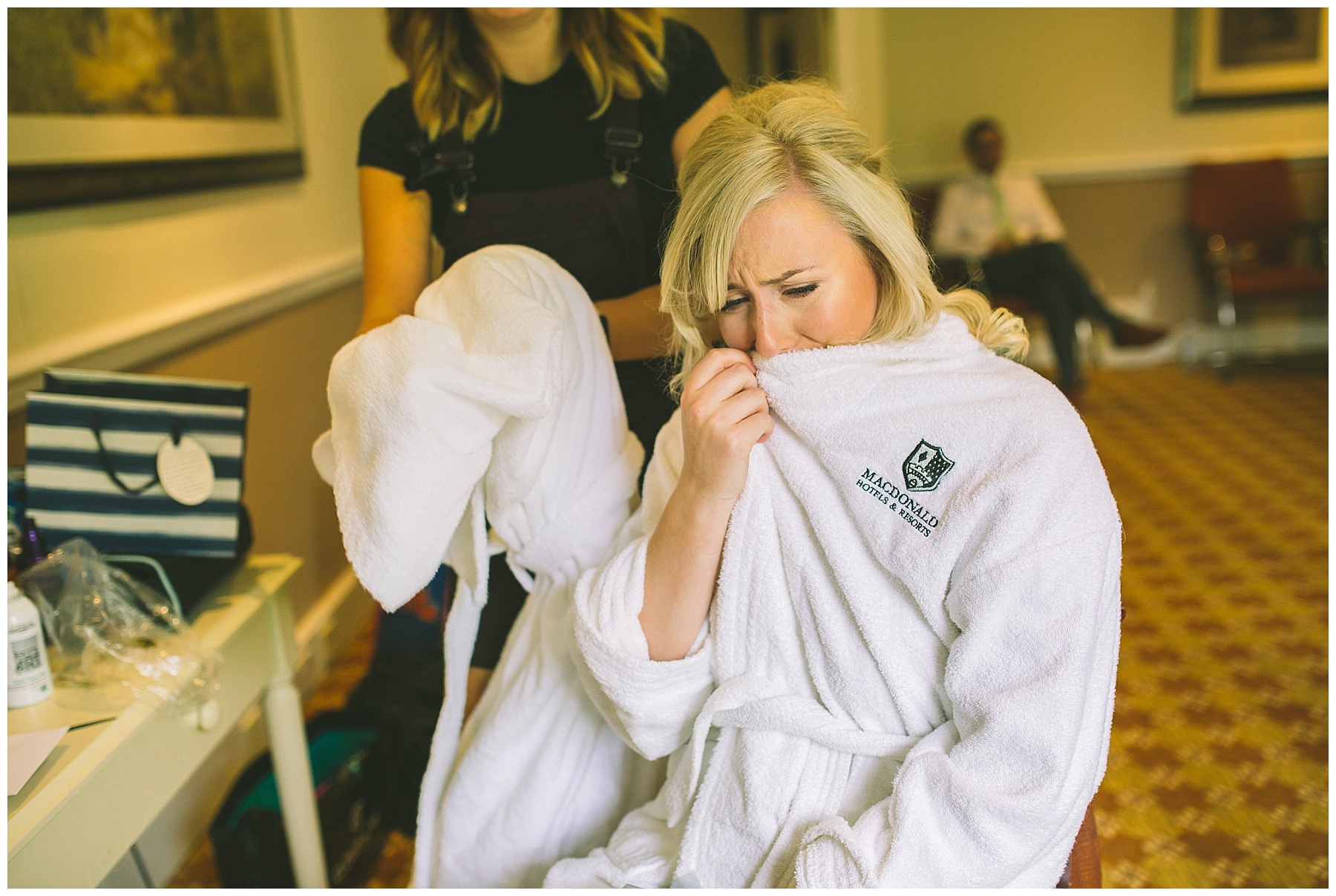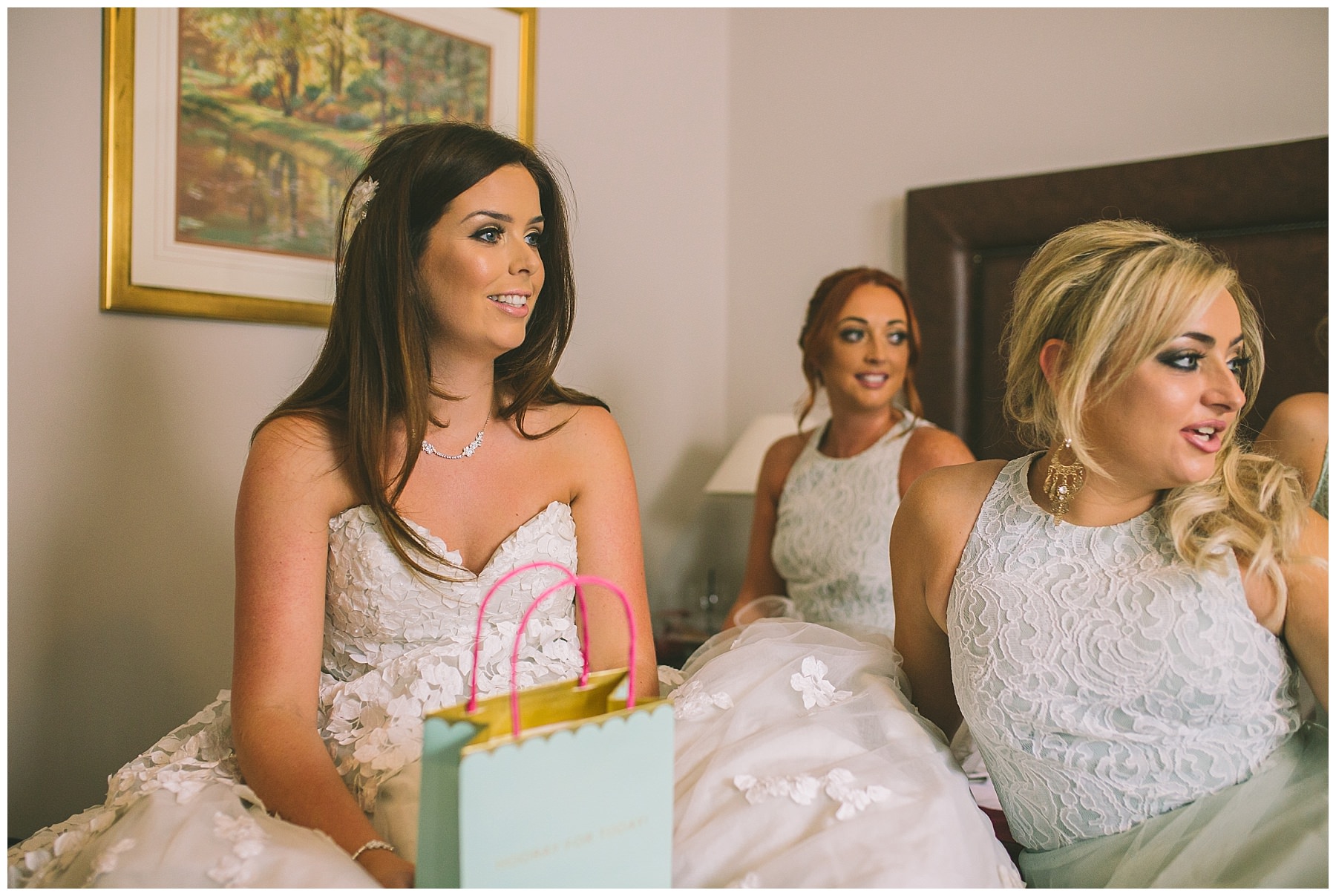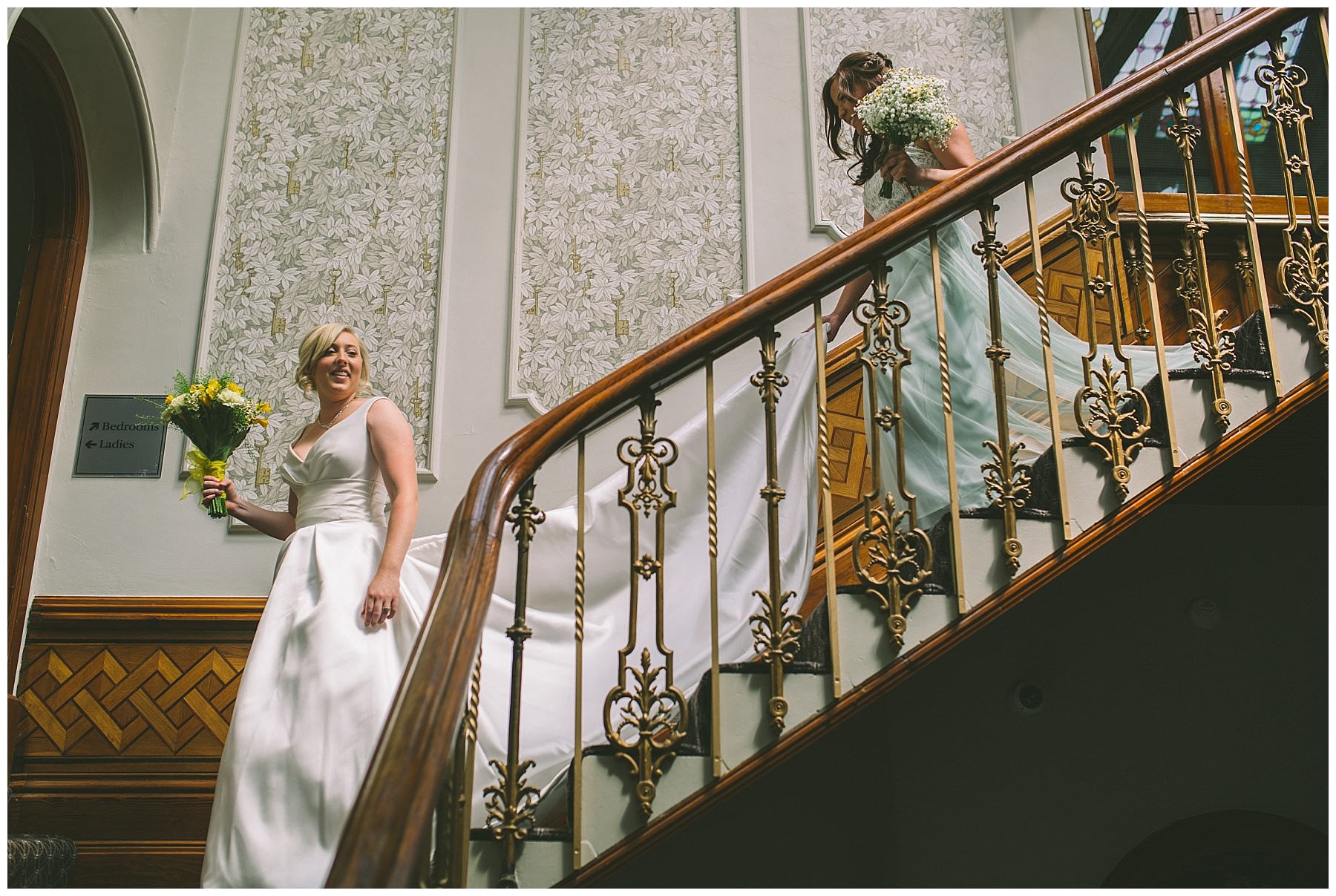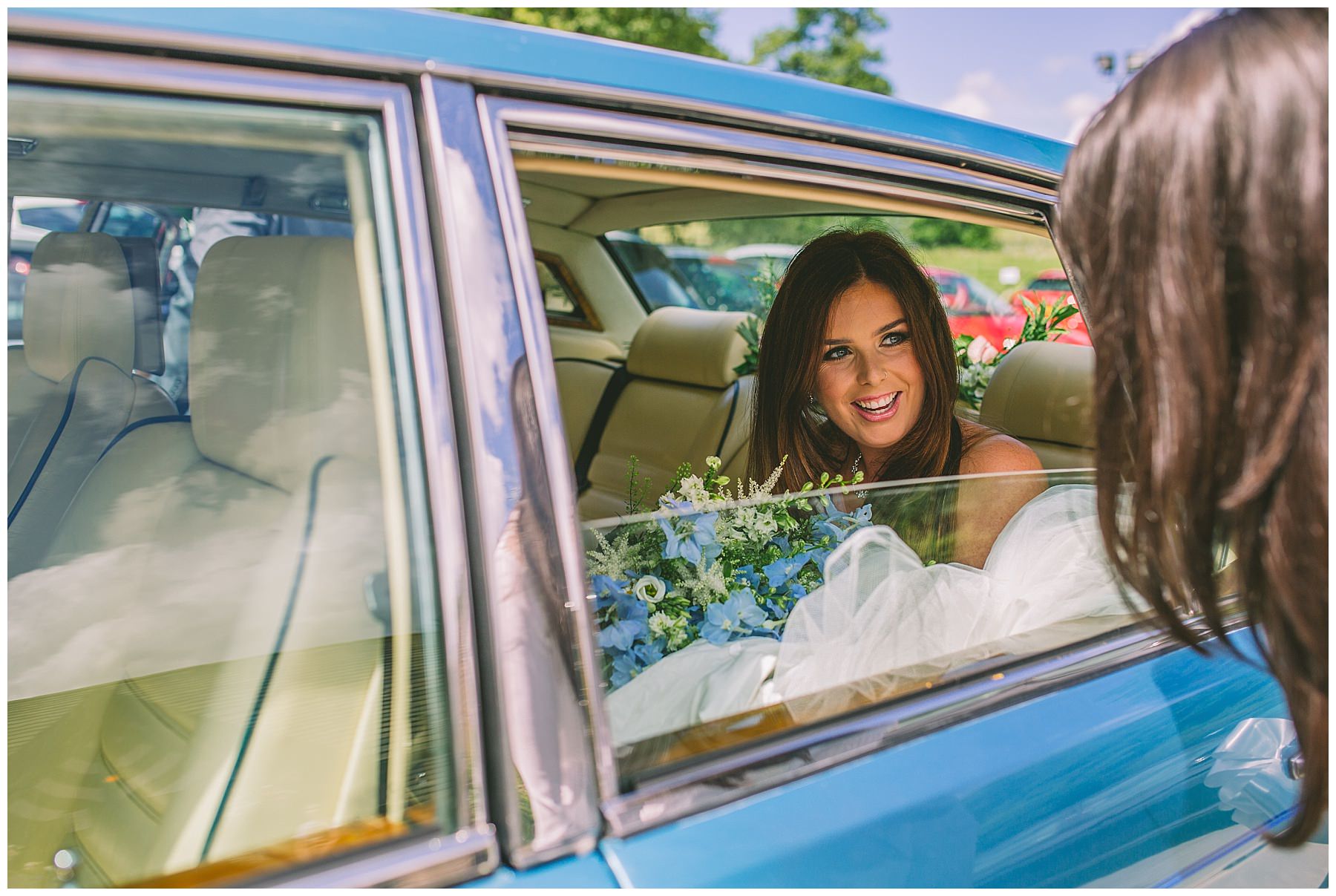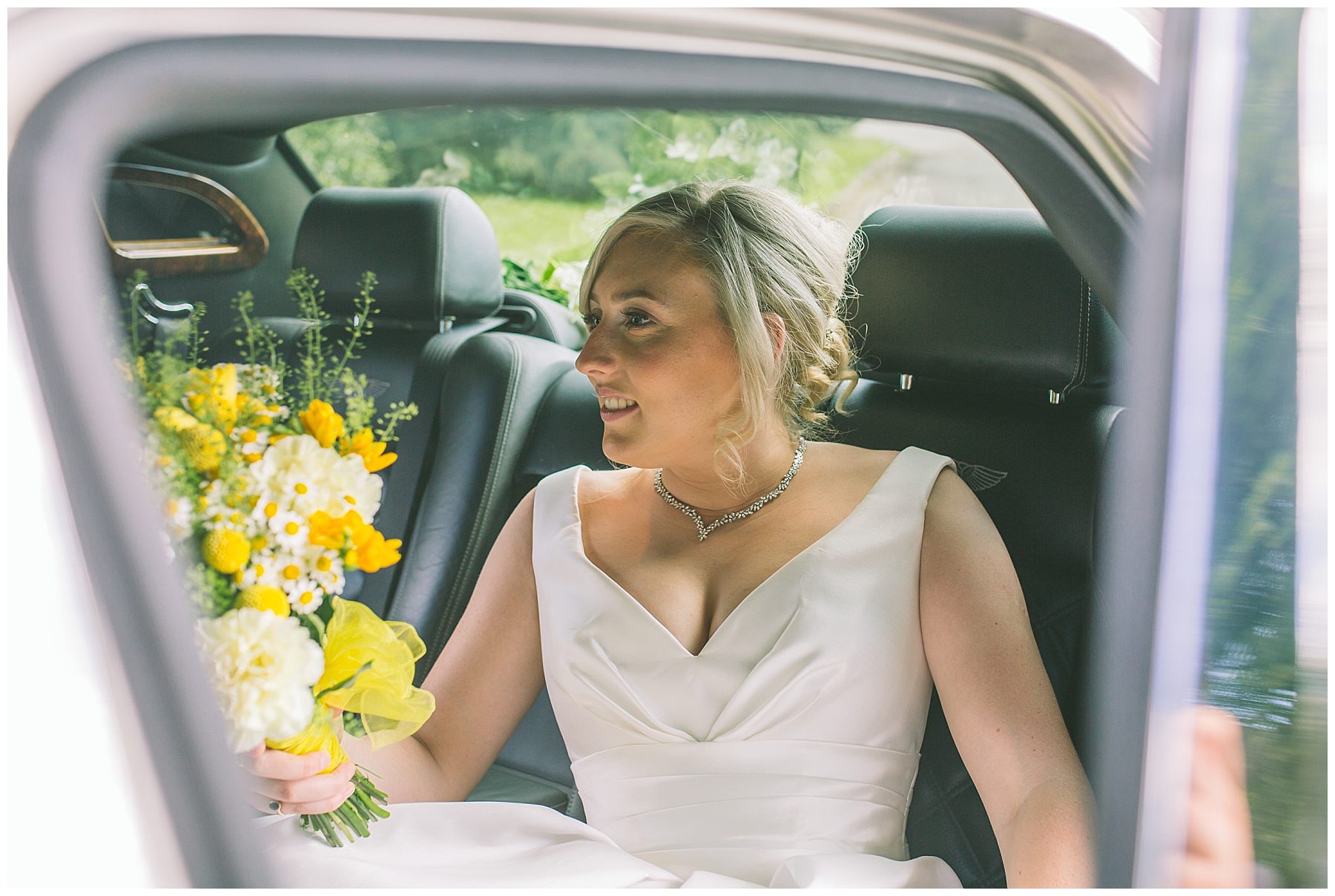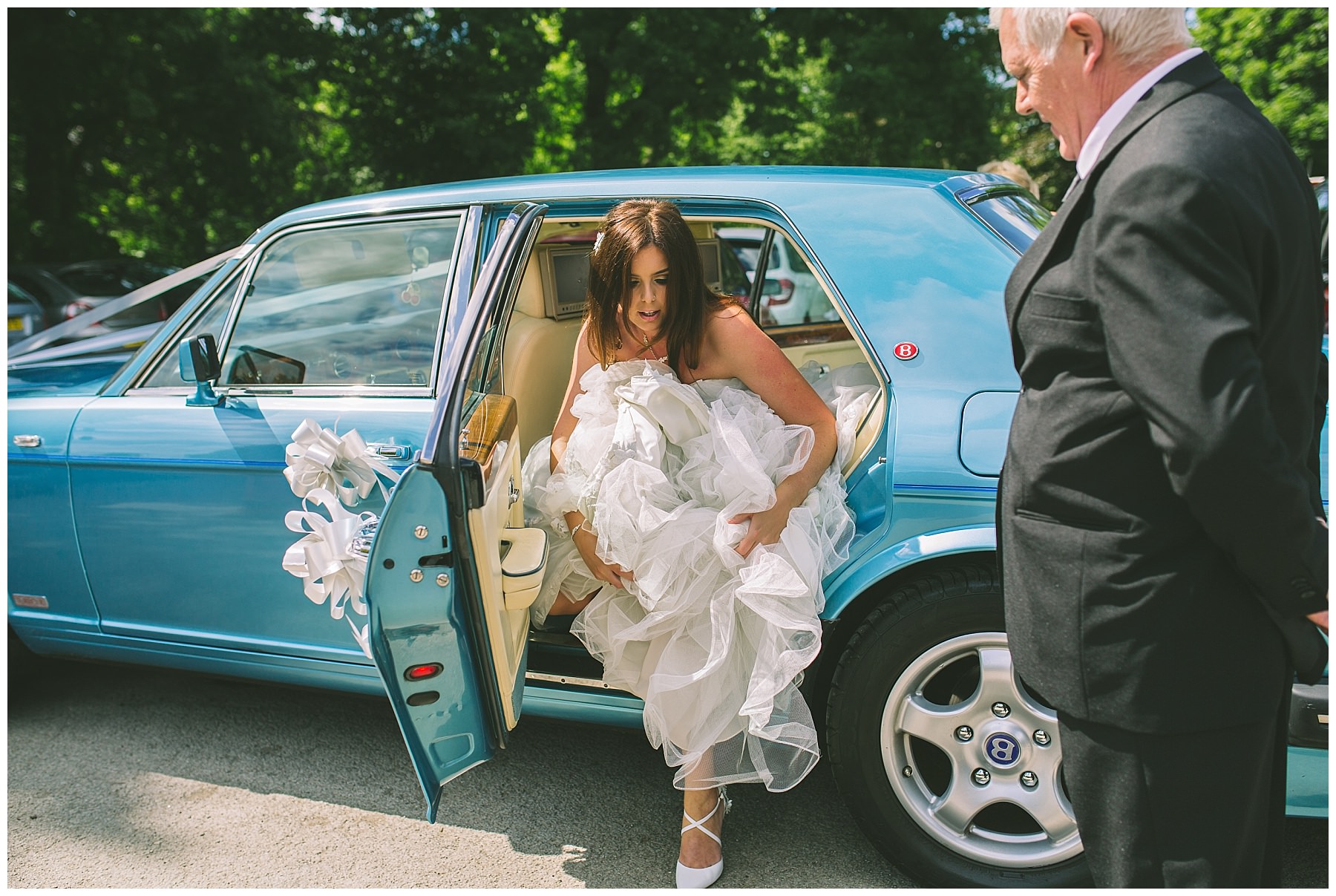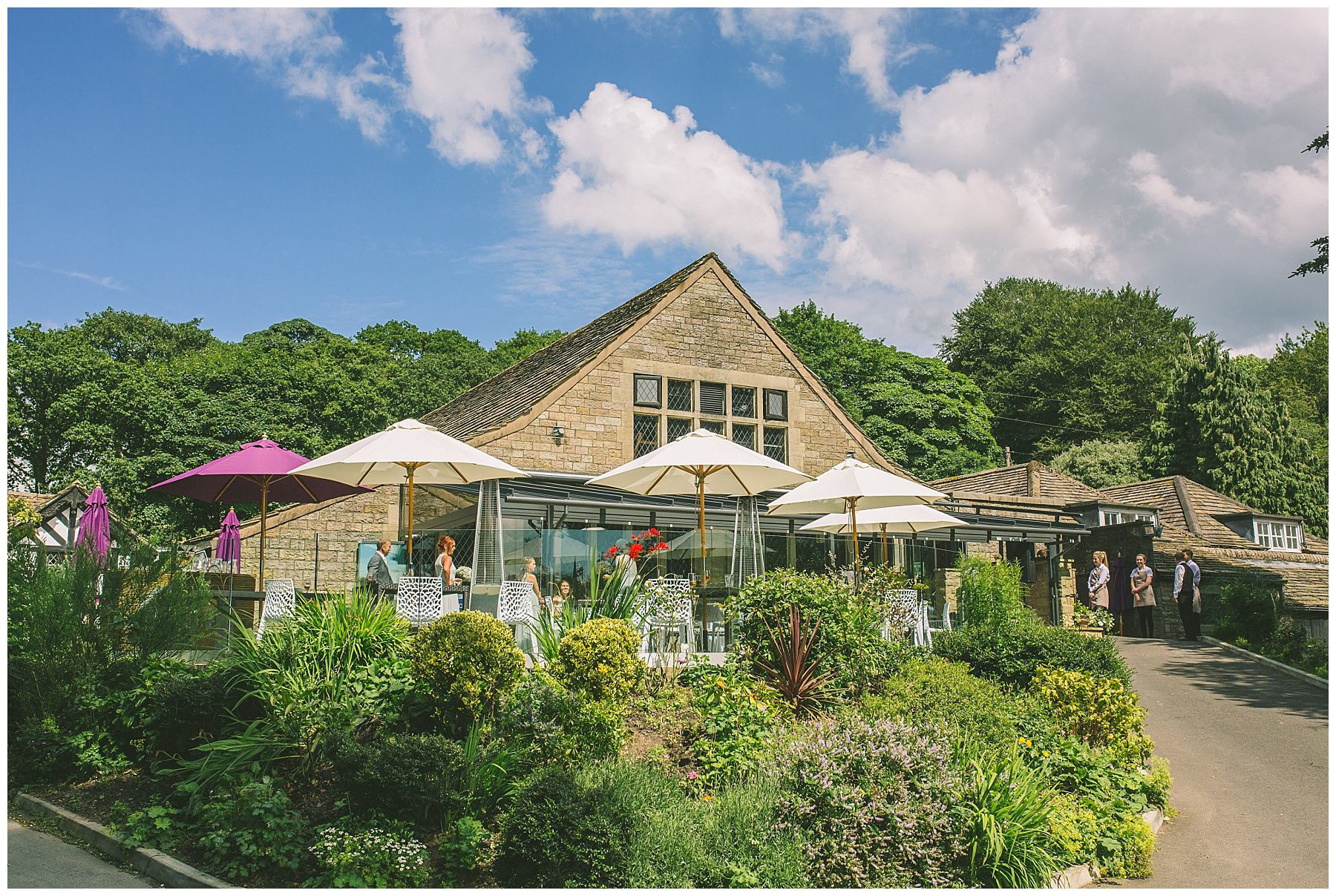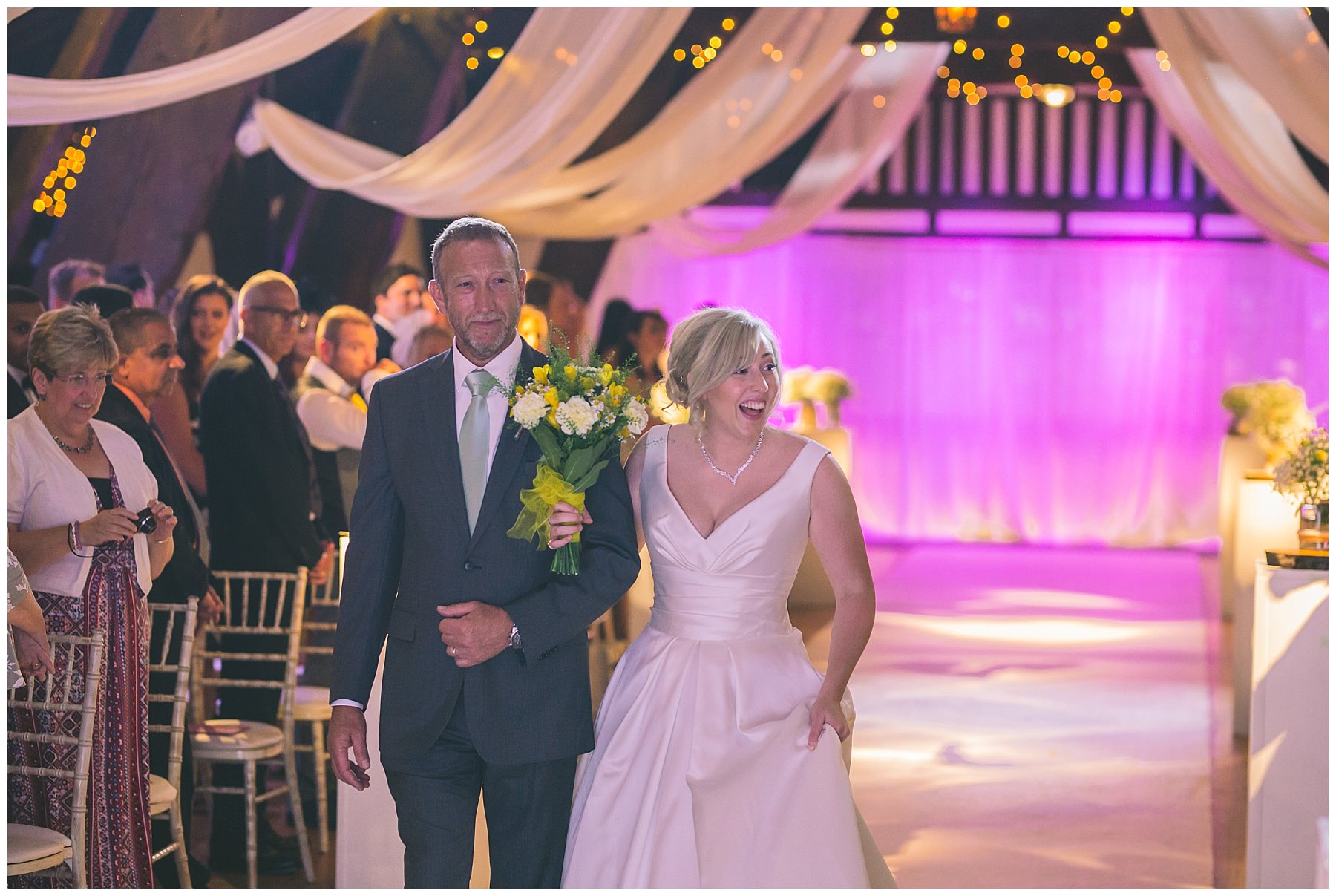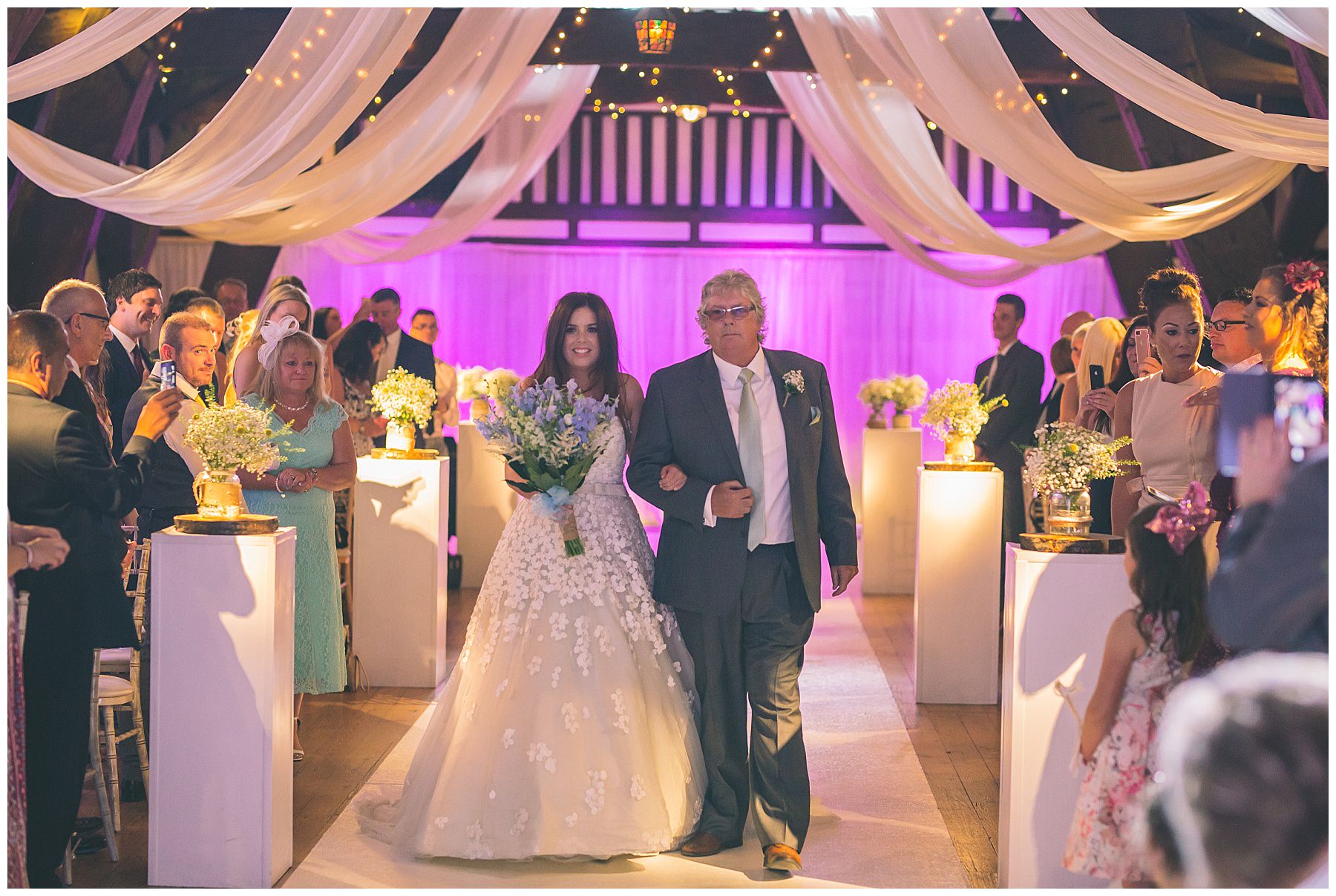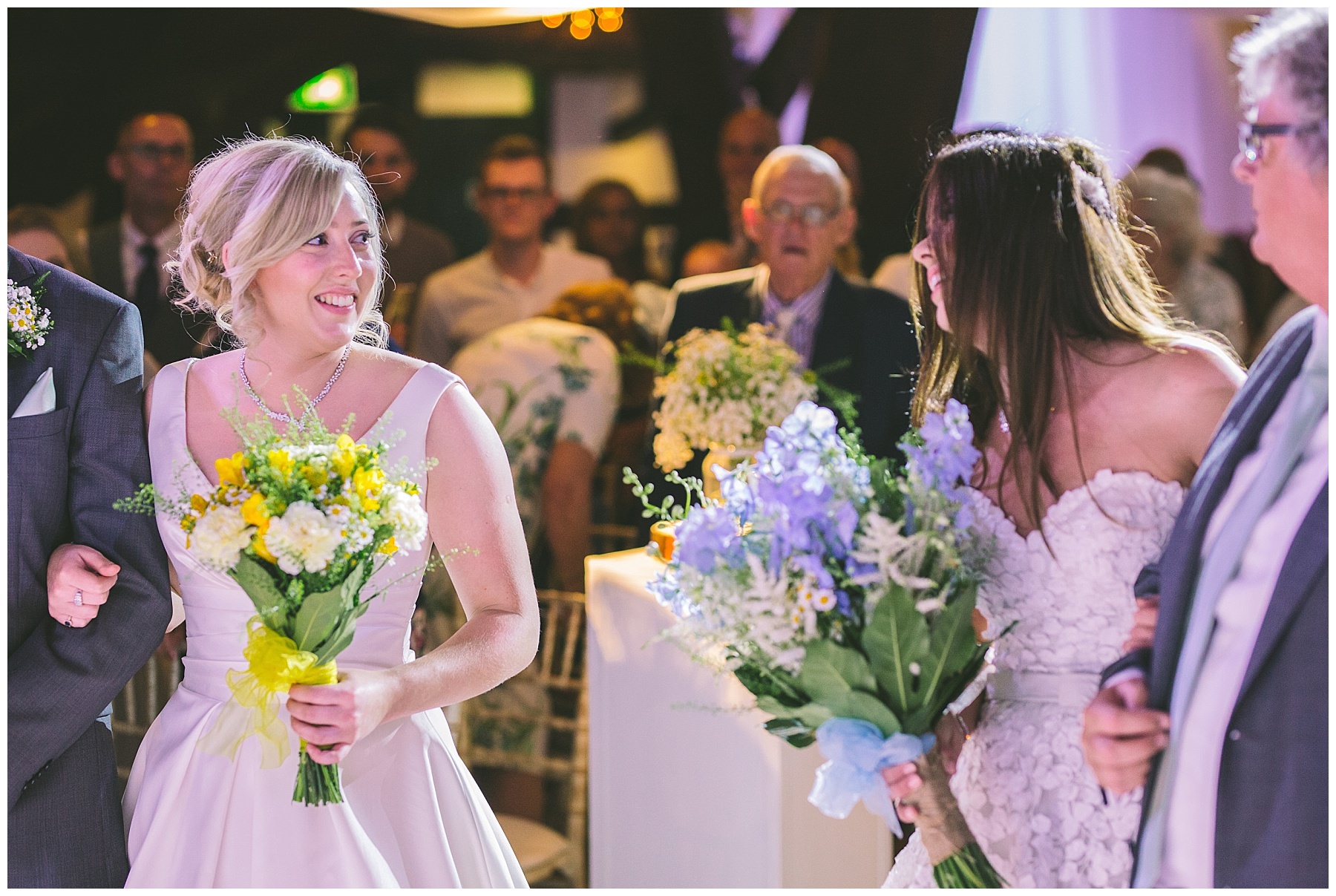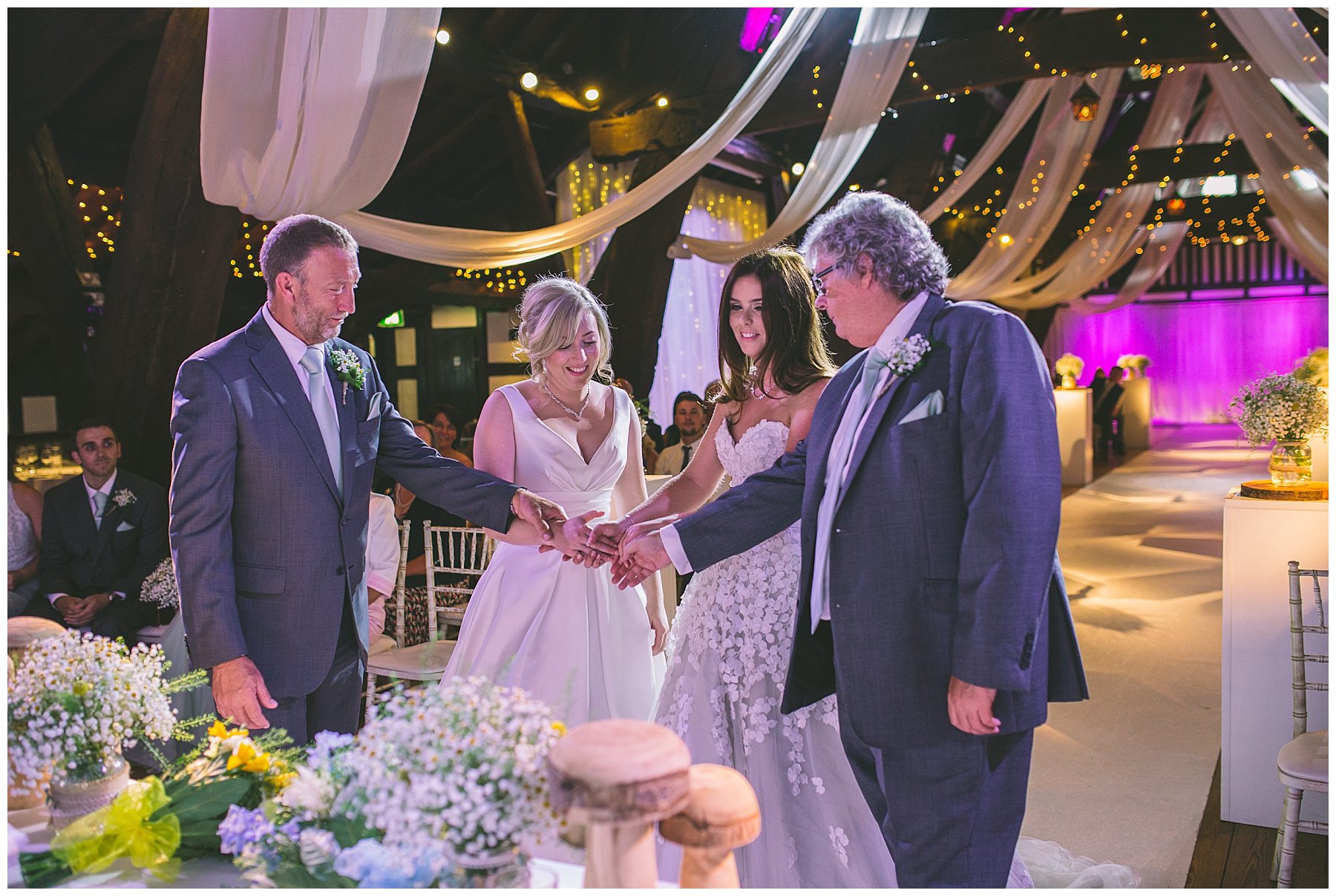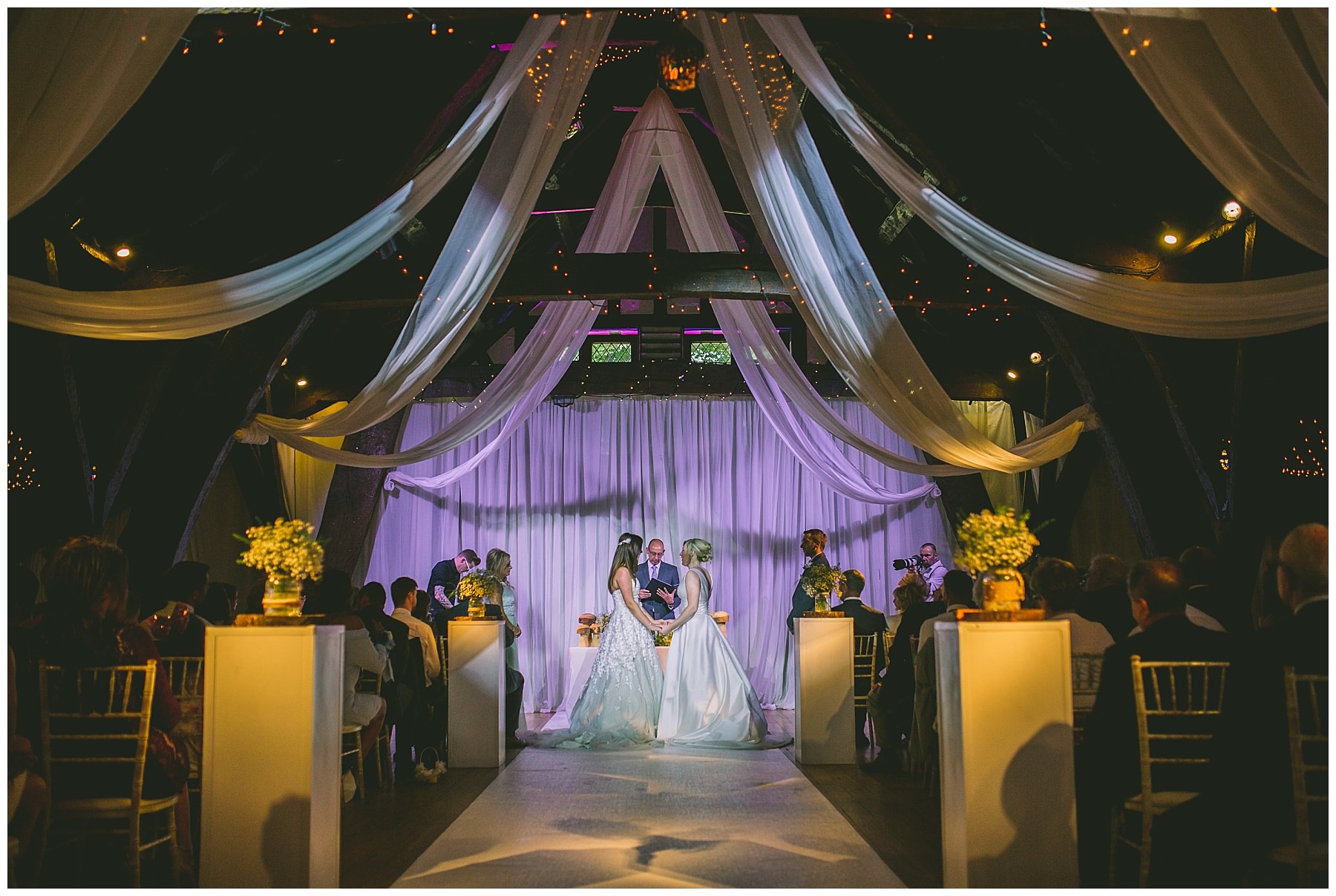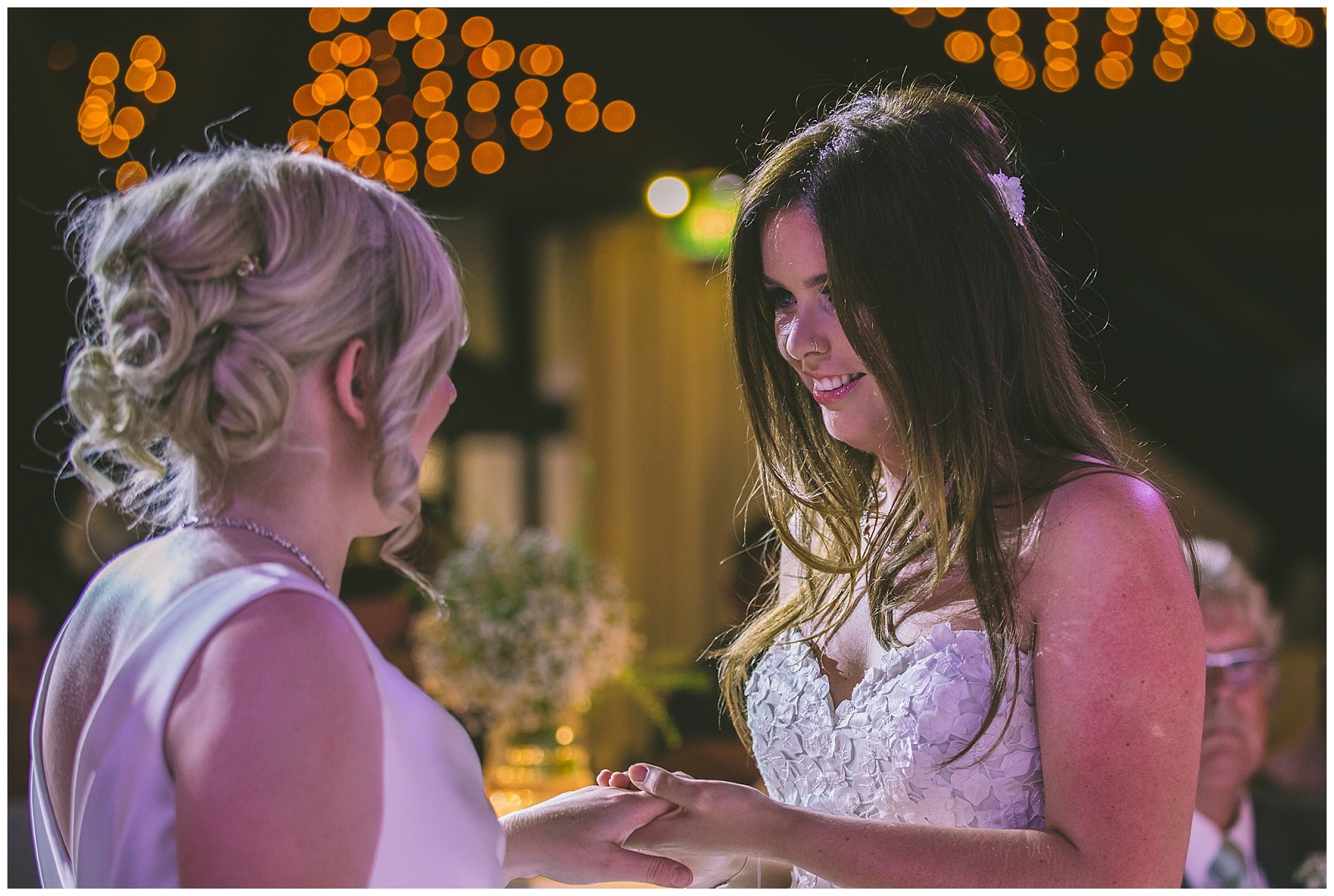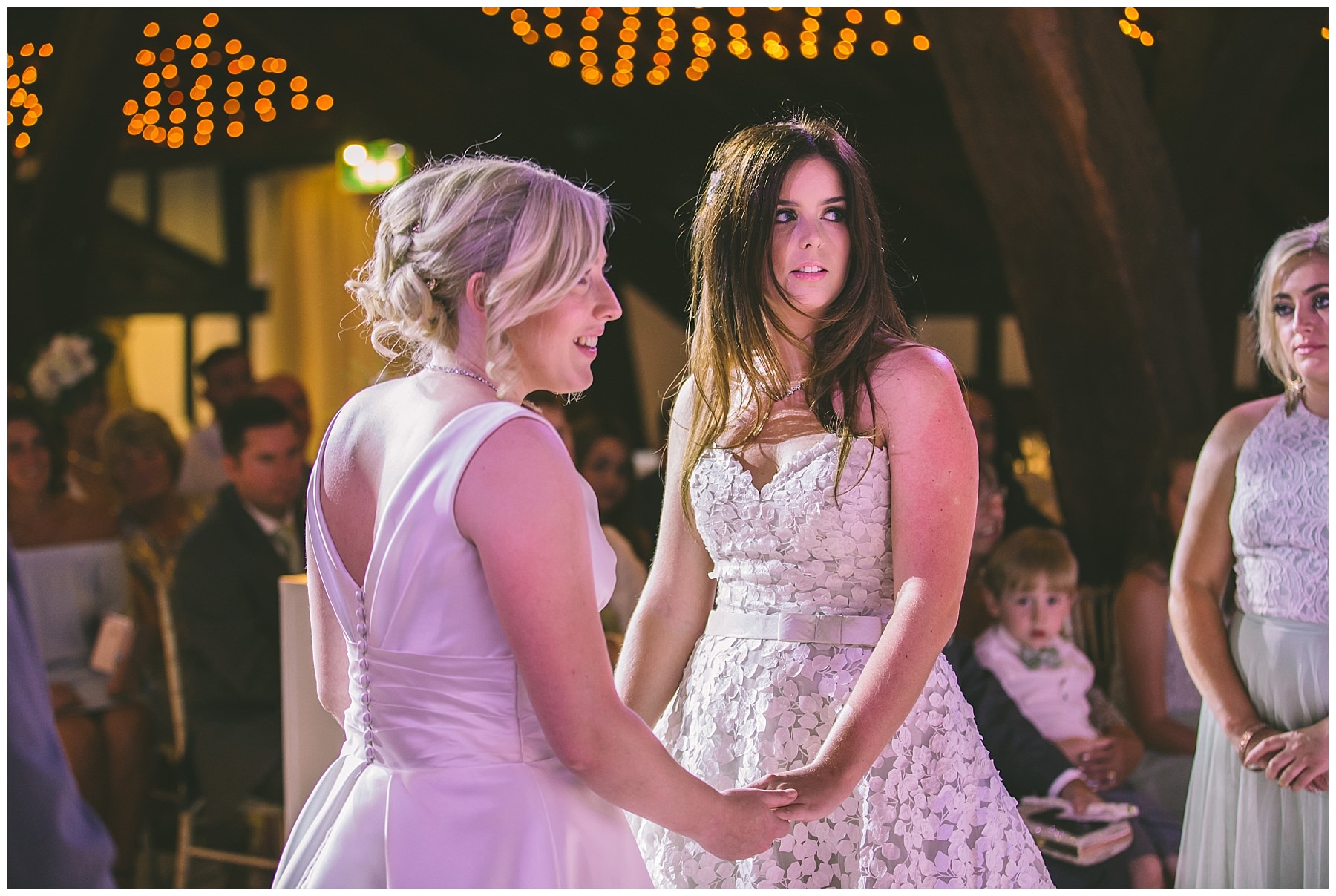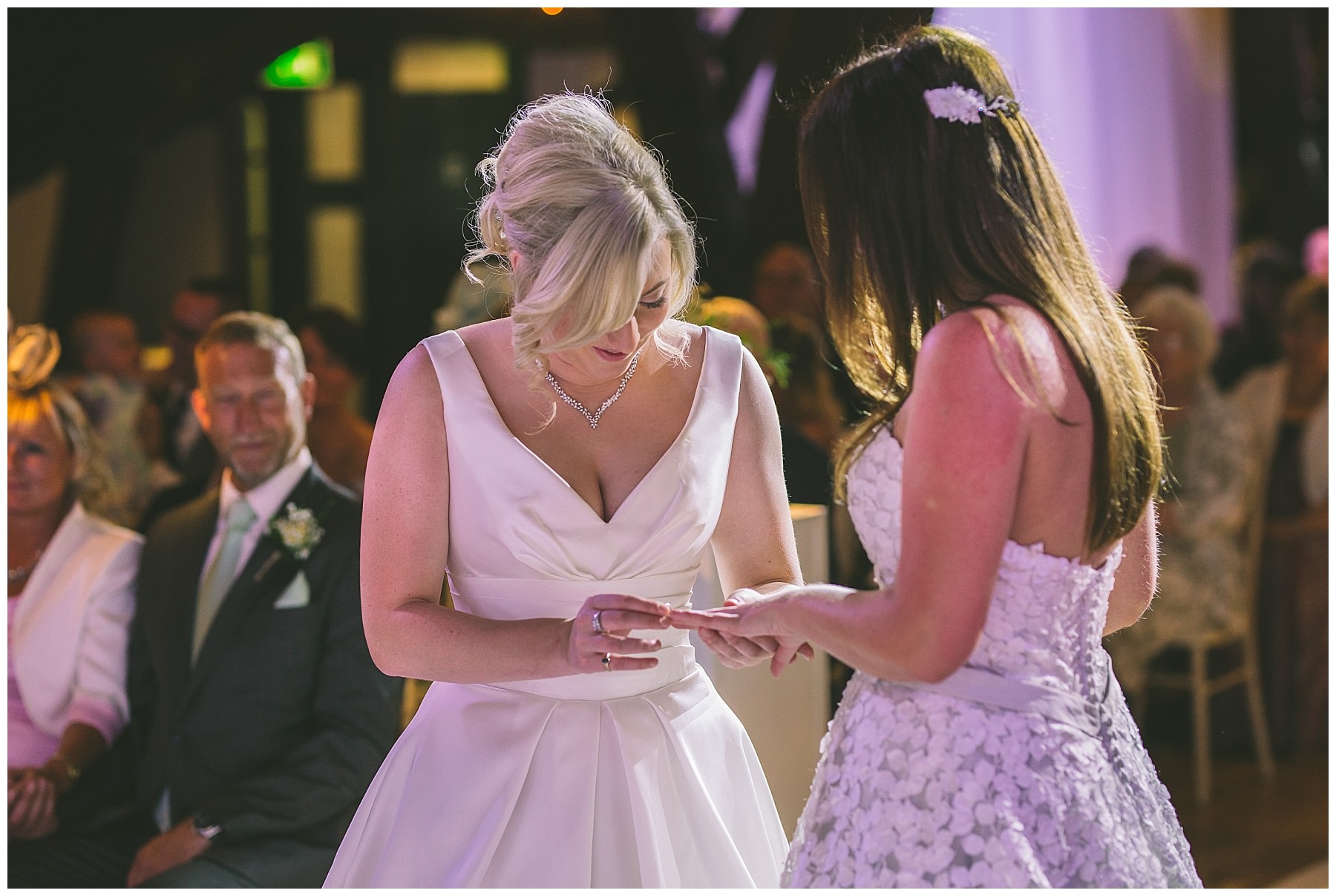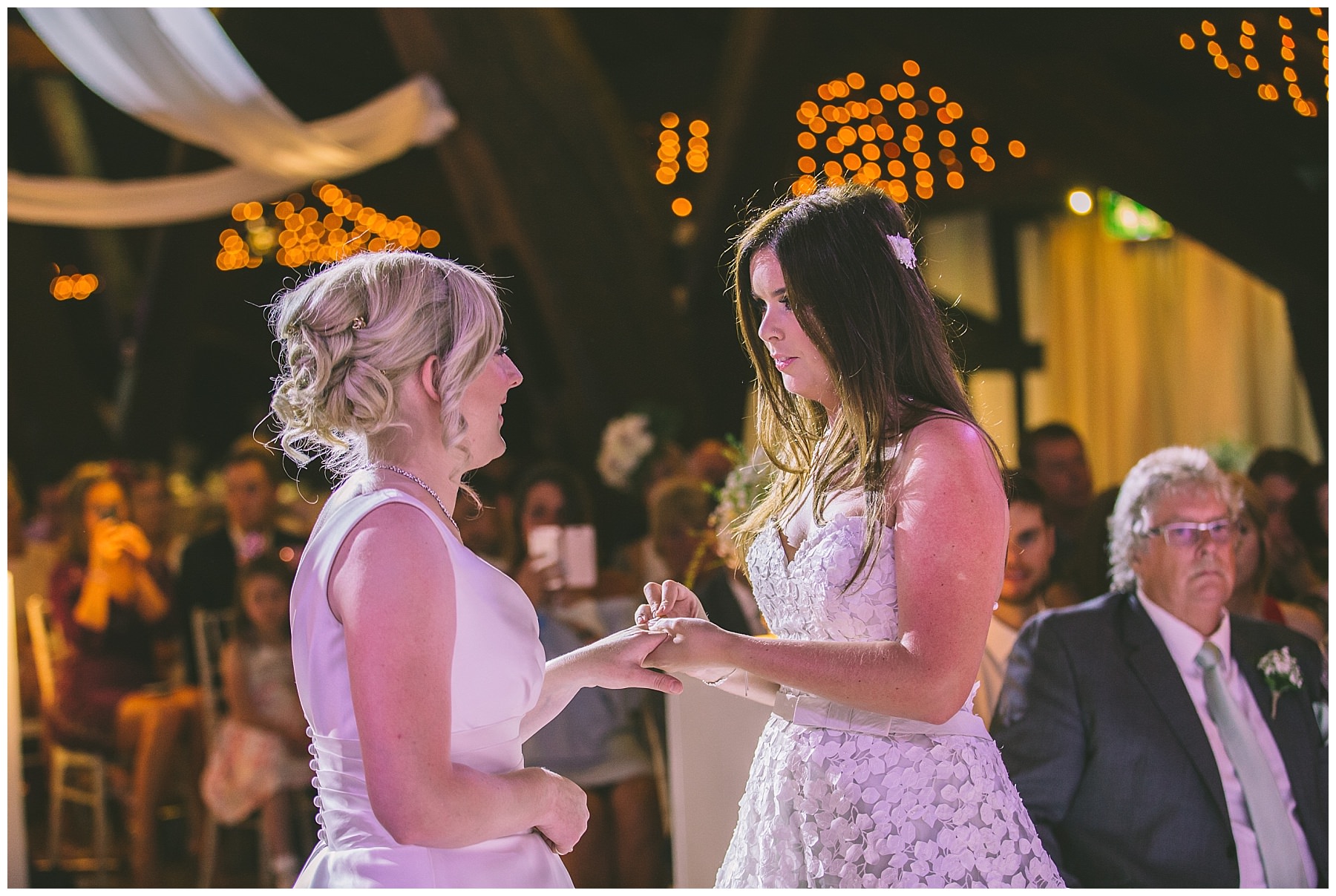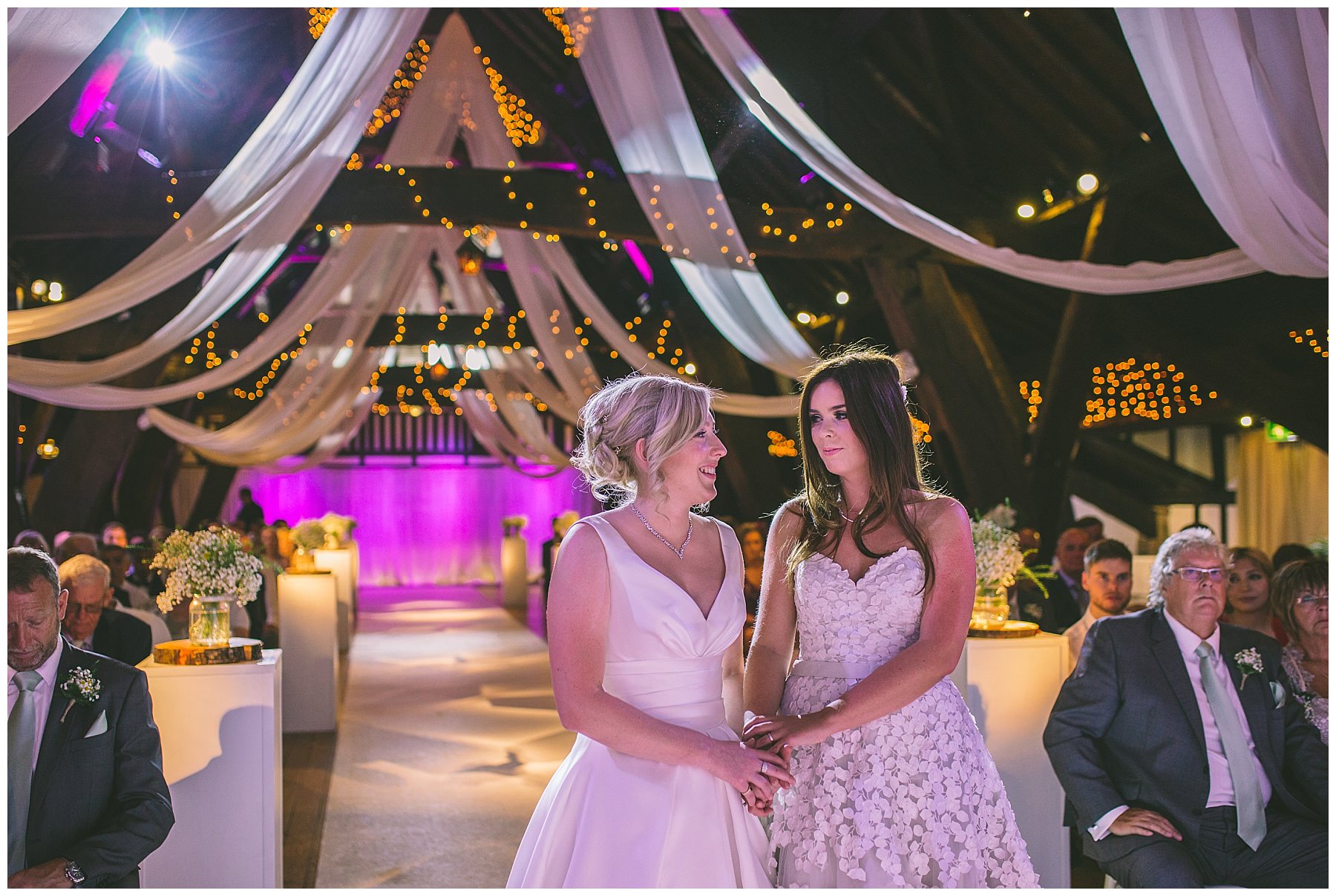 Party time at Rivington Barn
Ceremony over it was time to celebrate with fizz and ice cream on the terrace! Steff and Lou spent some time catching up with their family and friends before we snuck away to a nearby meadow for some portraits. There was a lot of laughter as we wandered around the grounds of Rivington Hall and the two of them loved catching up with each other and spending some time together.
Back at the Barn guests were making the most of the Bucking Bronco (such great wedding entertainment!). It made for some fantastic photos of everyone trying (and mostly failing) to stay on! Jack, Steve and I were in our element!  
Steff and Lou, thanks for making my weekend even more memorable! You two are absolute superstars and I loved every minute of your day!