Beeston Manor wedding Photography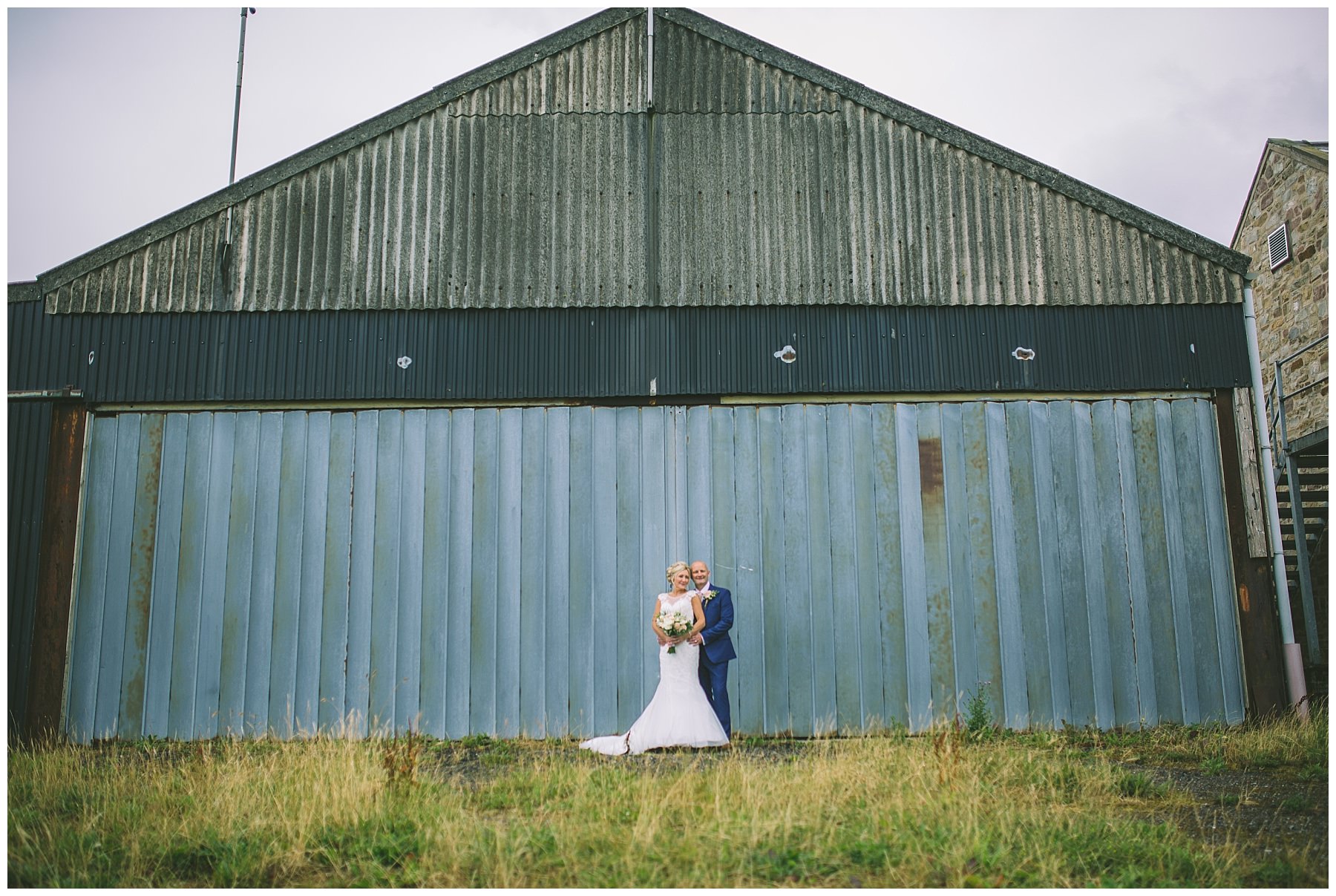 I'm so excited to blog this Beeston Manor wedding today – it's one of my favourite Lancashire wedding venues and Lisa and Andy are absolute legends!
I first met these guys when they were guests at another wedding I was photographing. We got chatting, they told me they were on the hunt for a wedding photographer and the rest is history!
Beeston Manor weddings
Set in acres of countryside just outside Preston, Beeston Manor has won the coveted TWIA's Best Wedding Venue in the NW two years in a row as well as winning for their Events Team this year. These are such well deserved awards, this venue is fab and the staff are always brilliant.
I joined Lisa, her daughter and her mum as they were getting ready up in the bridal suite. The fab Kerry Baker was on make up duties while Lisa had asked her close friend and hairdresser Lesley to be in charge of her bridal 'do'. The girls were full of laughter as they gossiped over glasses of champagne. It was the perfect, chilled out start to their day.
Meanwhile Andy arrived and headed straight to the bar (pretty standard groom prep right there!) He was grinning from ear to ear and there was no trace of nerves. He just couldn't wait to see Lisa. I could see his emotions building though as he waited for Lisa to walk down the aisle and he did have to surreptitiously wipe away a few tears as she made her way towards him. As a man who has been known to shed the odd tear myself I do love a groom who isn't afraid to show his emotions!
During the ceremony you really could feel the love in the room for these two, they were surrounded by family and friends and said their vows to each other as their children looked on. The cheers that they were given as they left the room as man and wife just showed how loved they are. It was such a great moment to be a part of.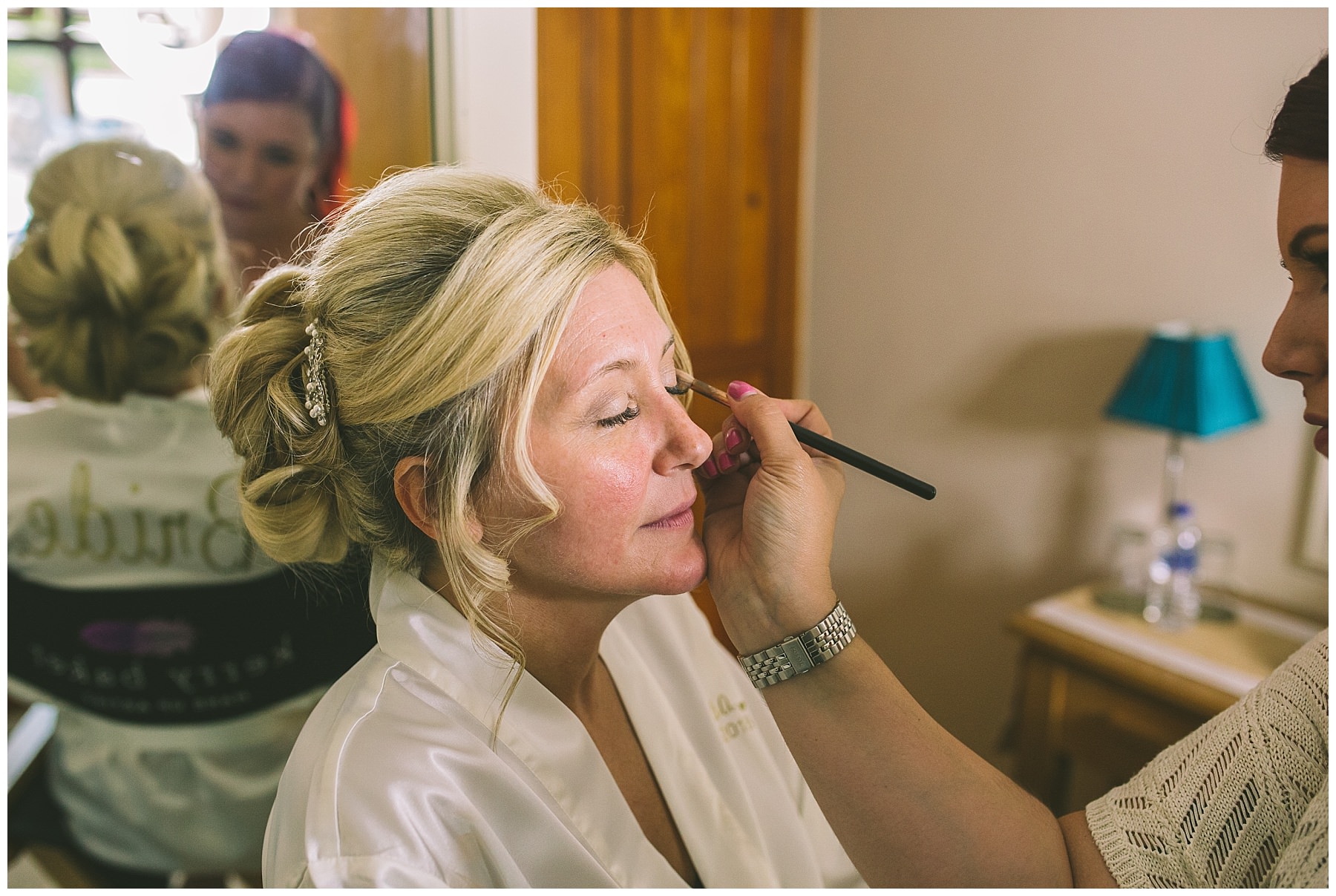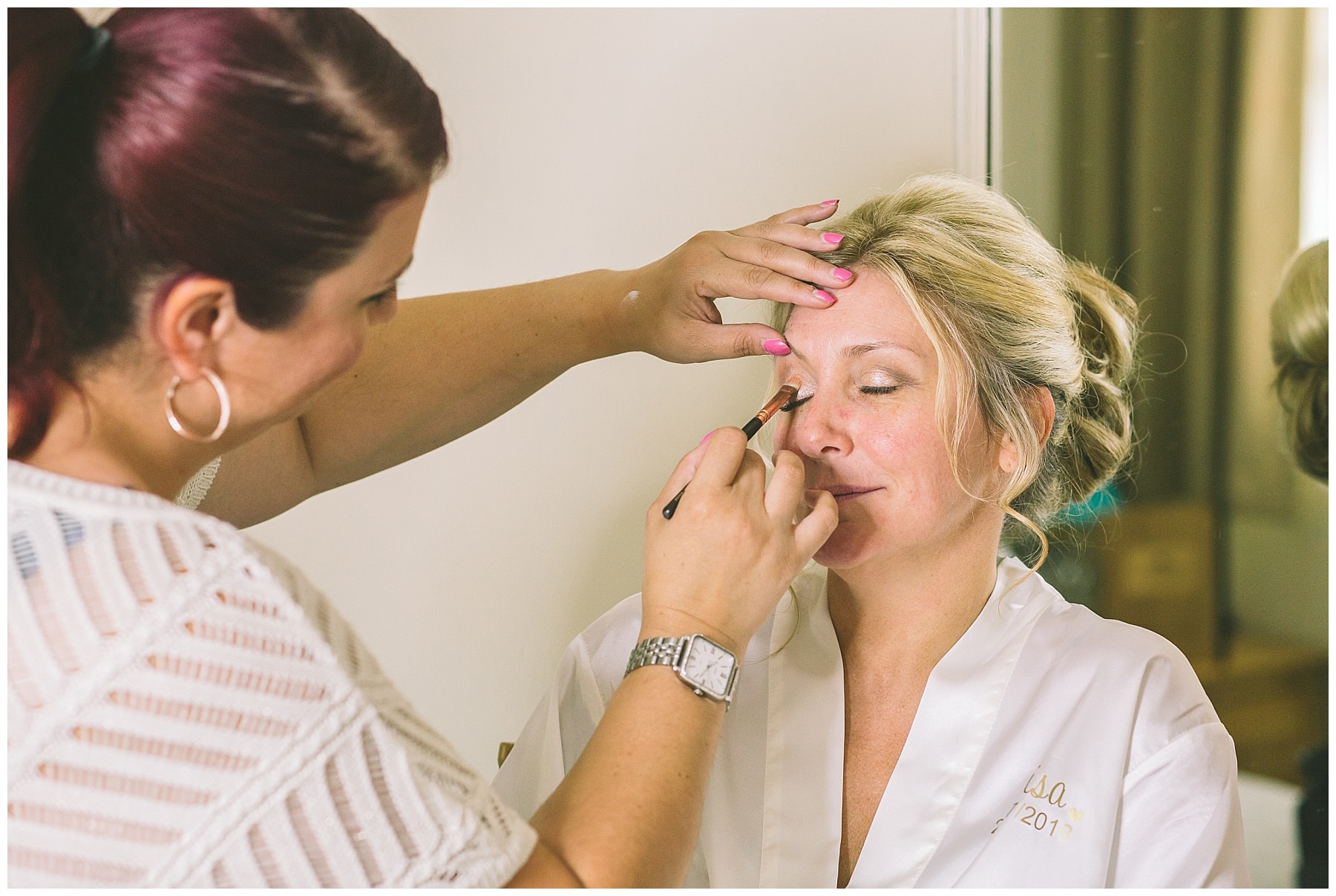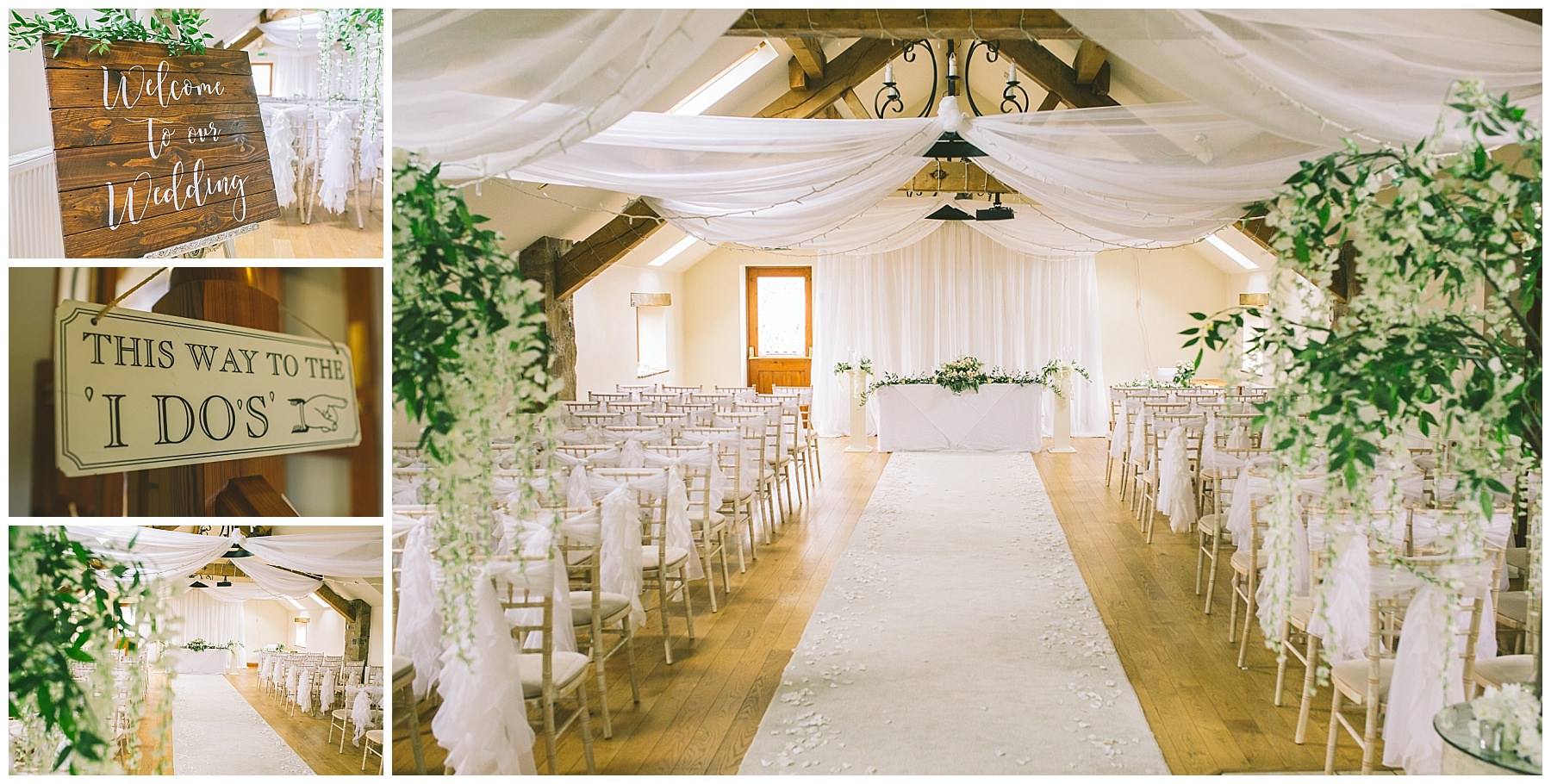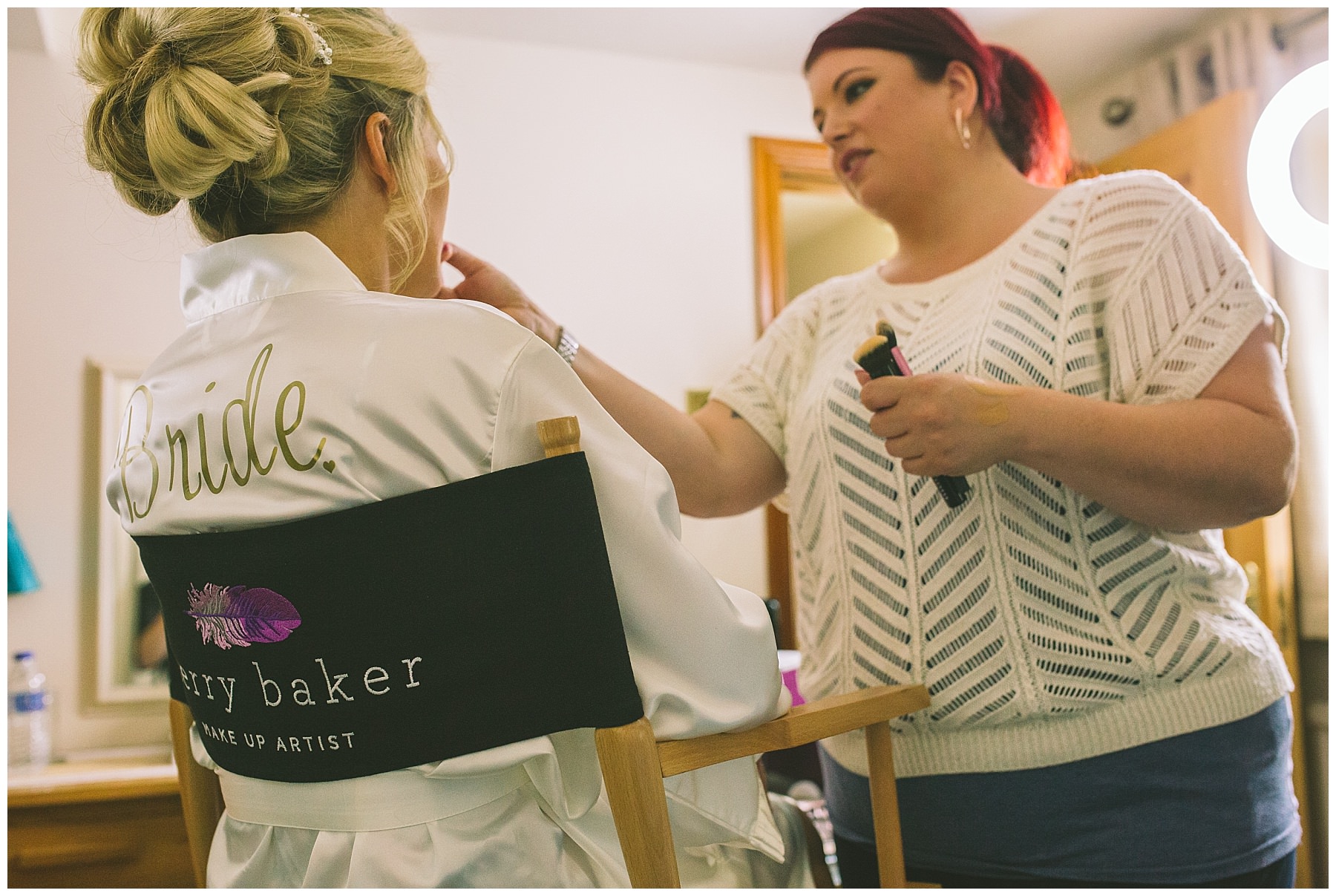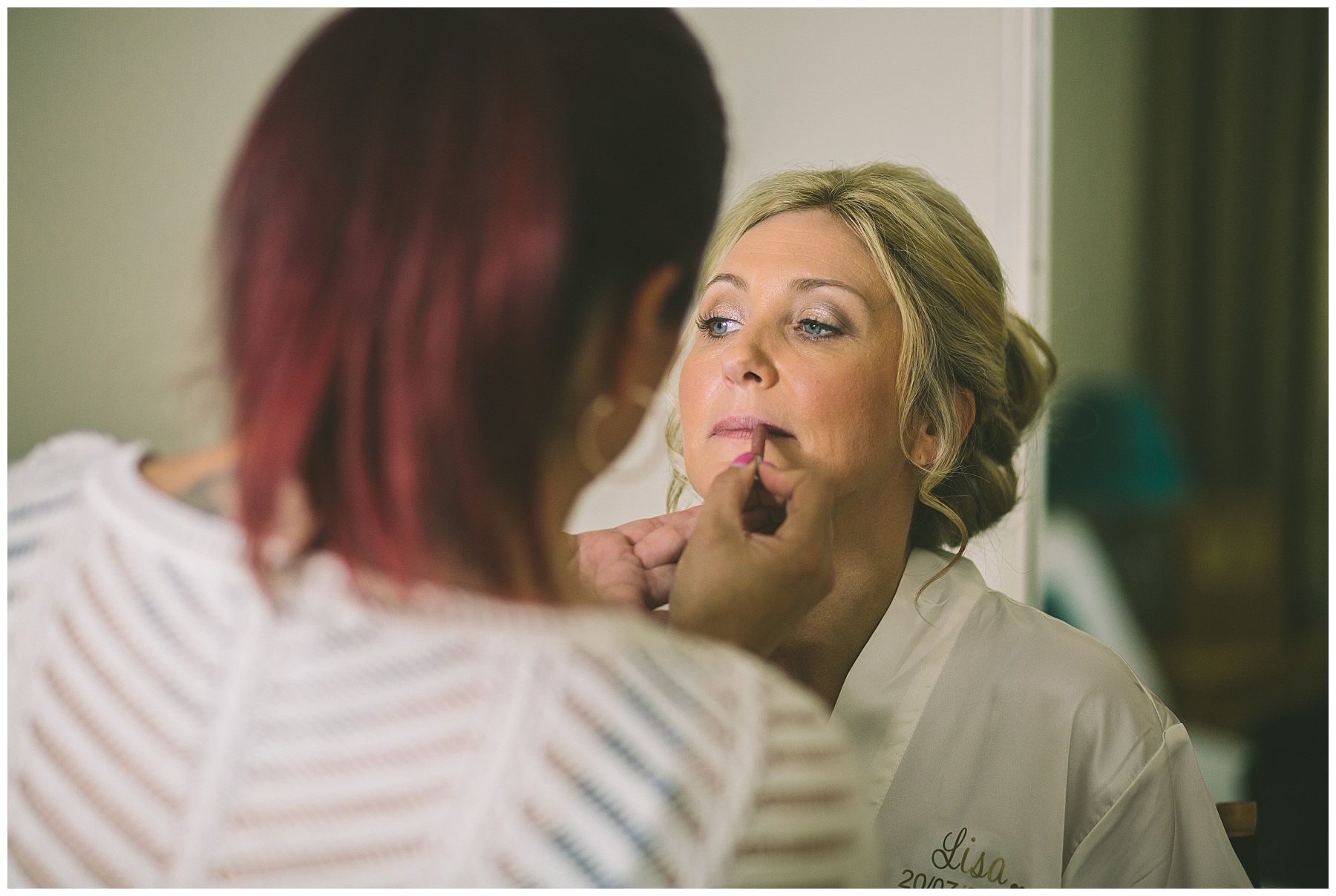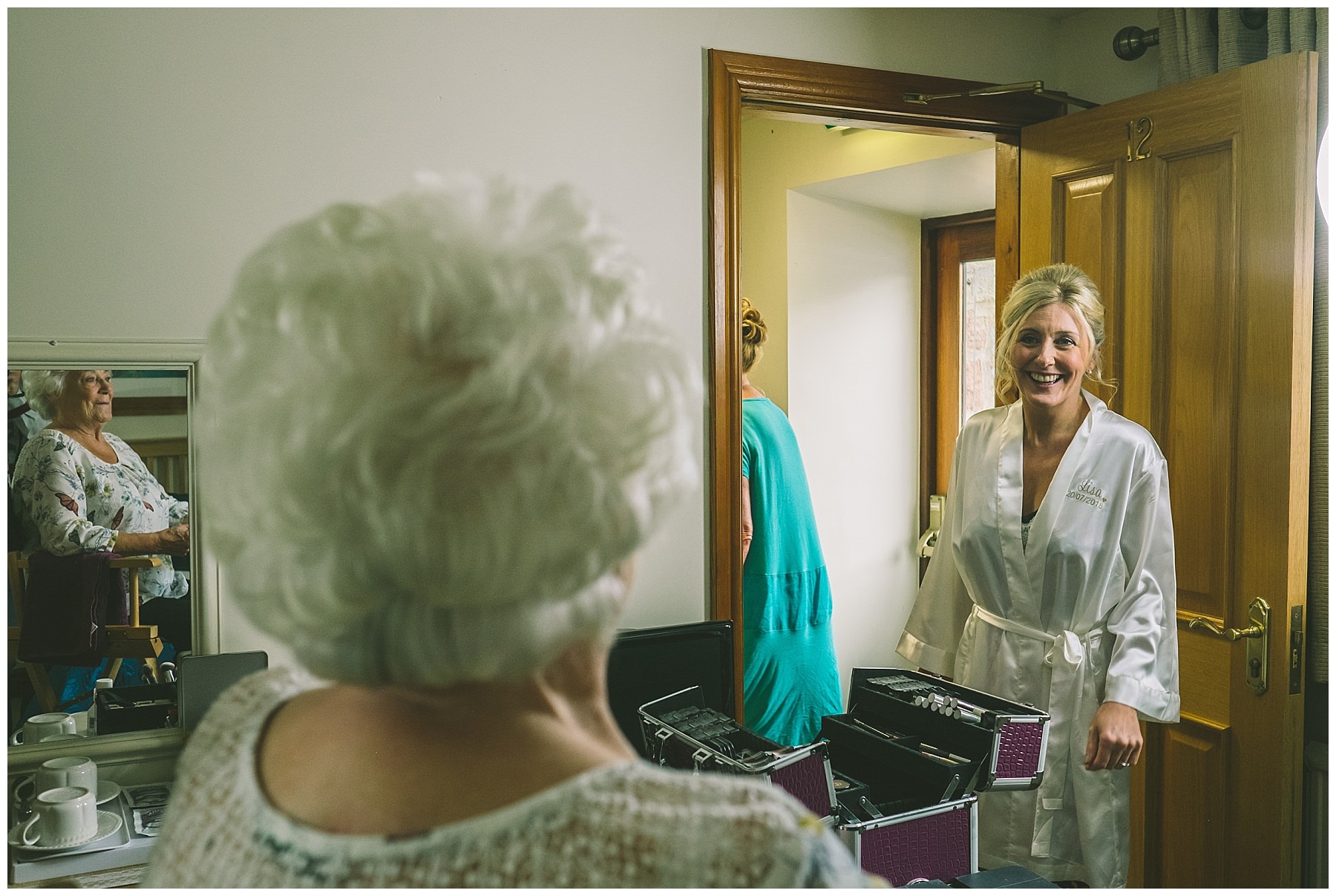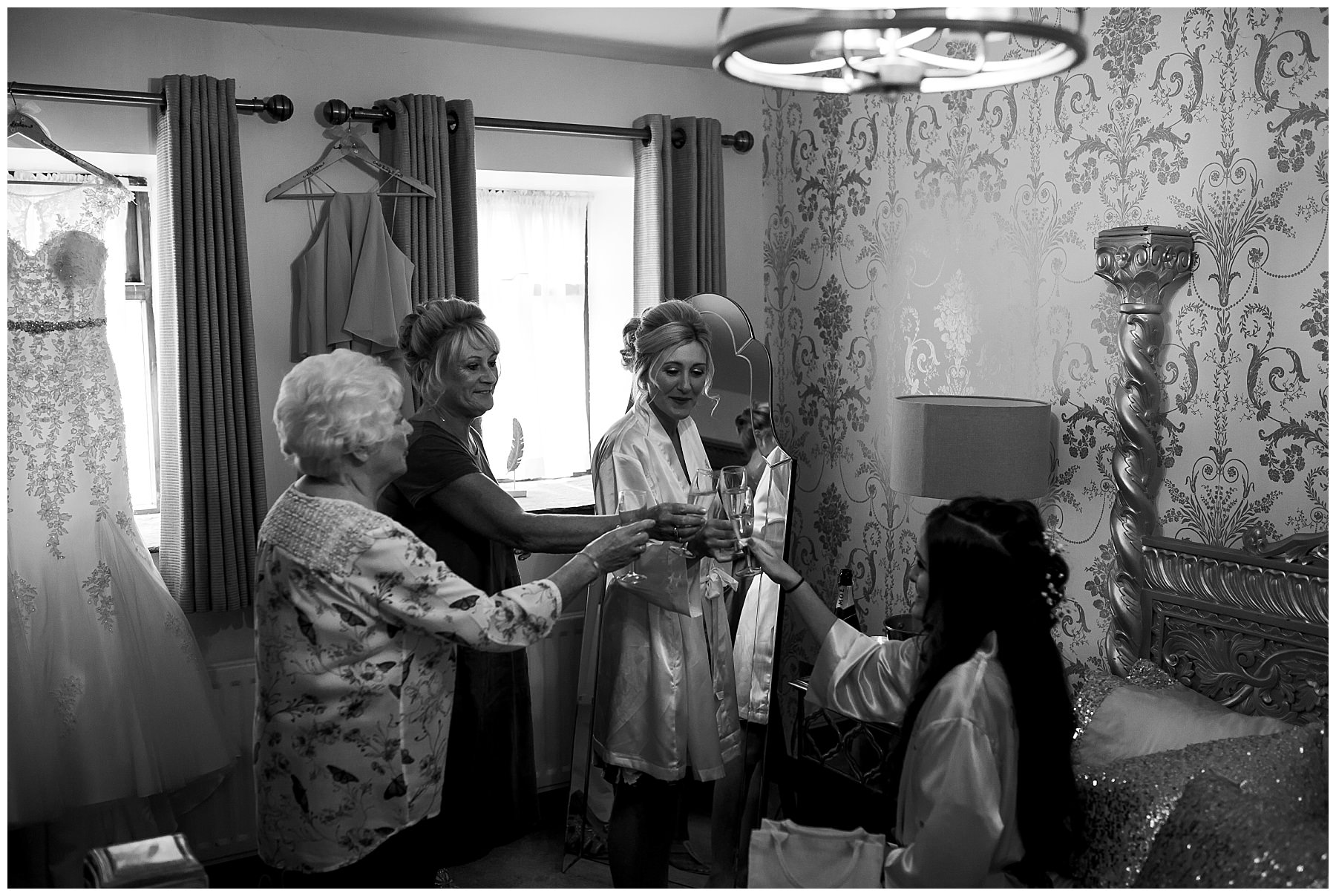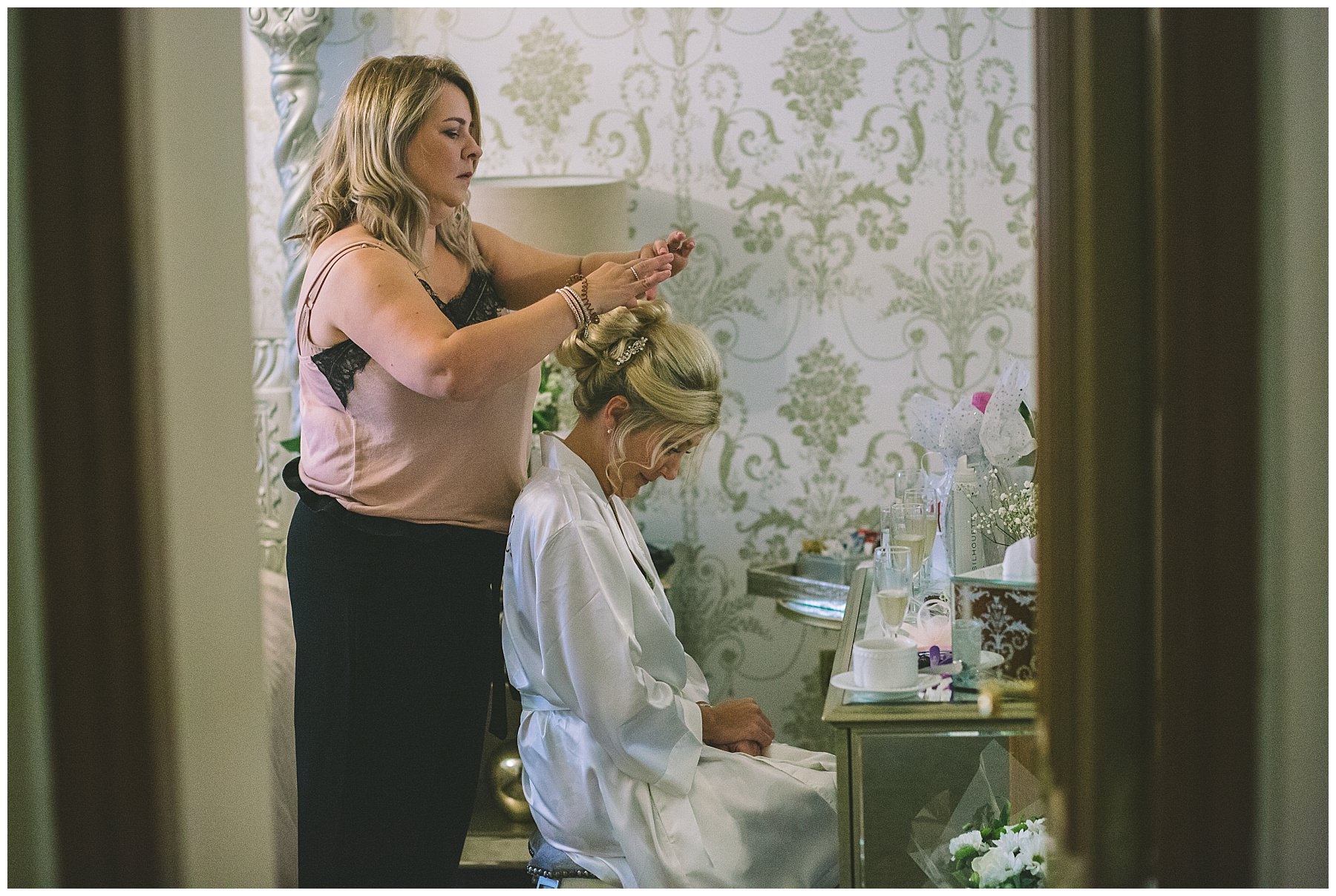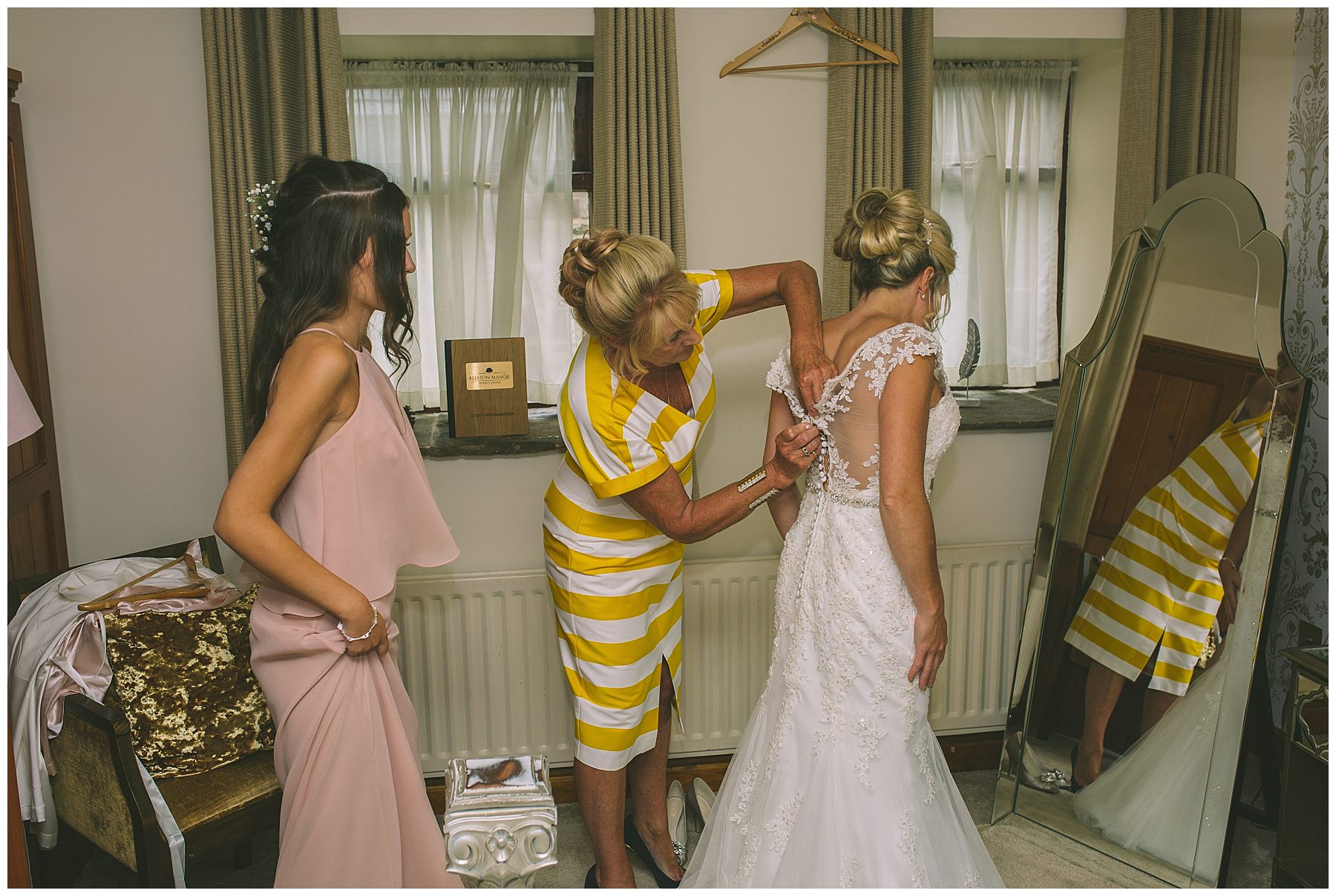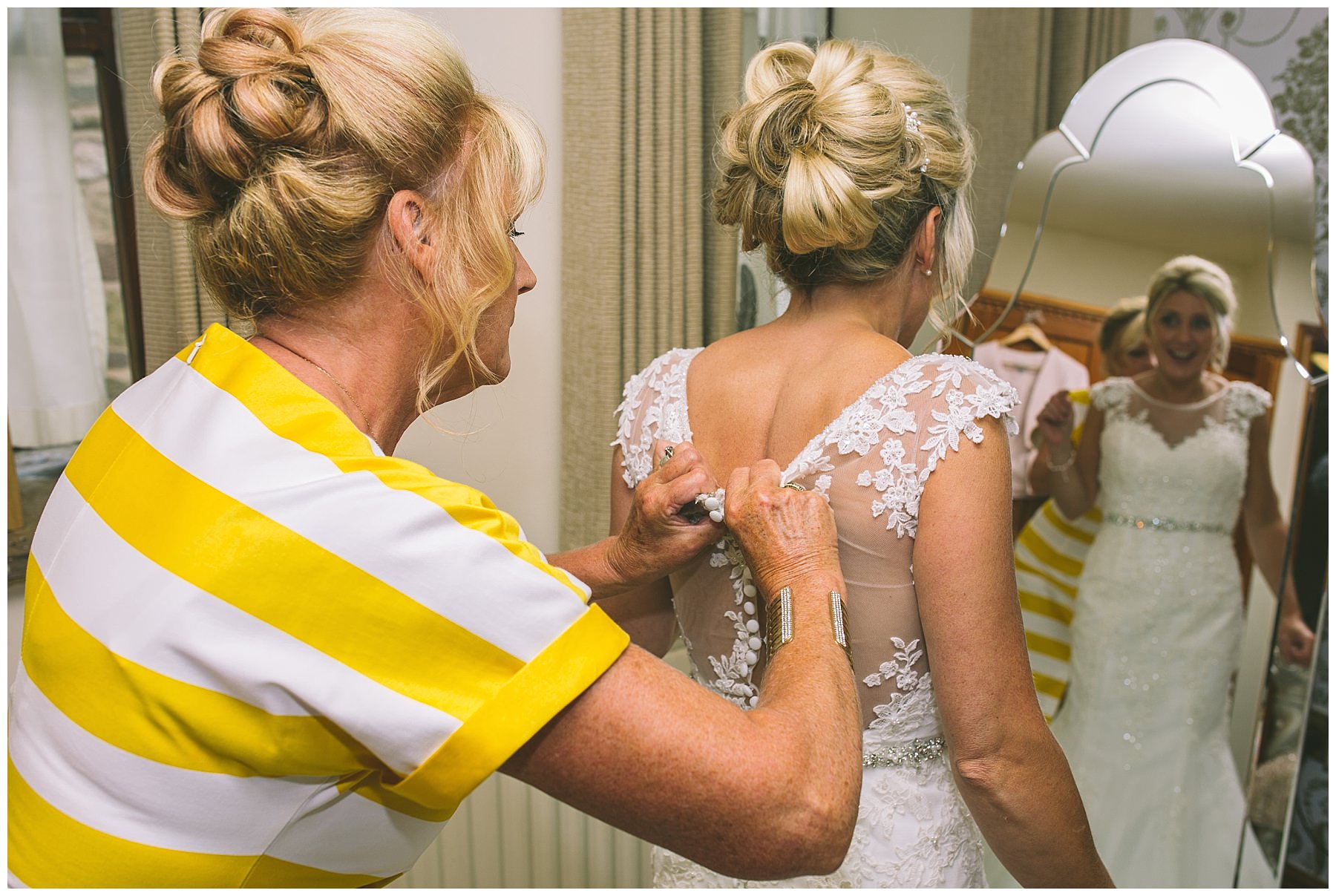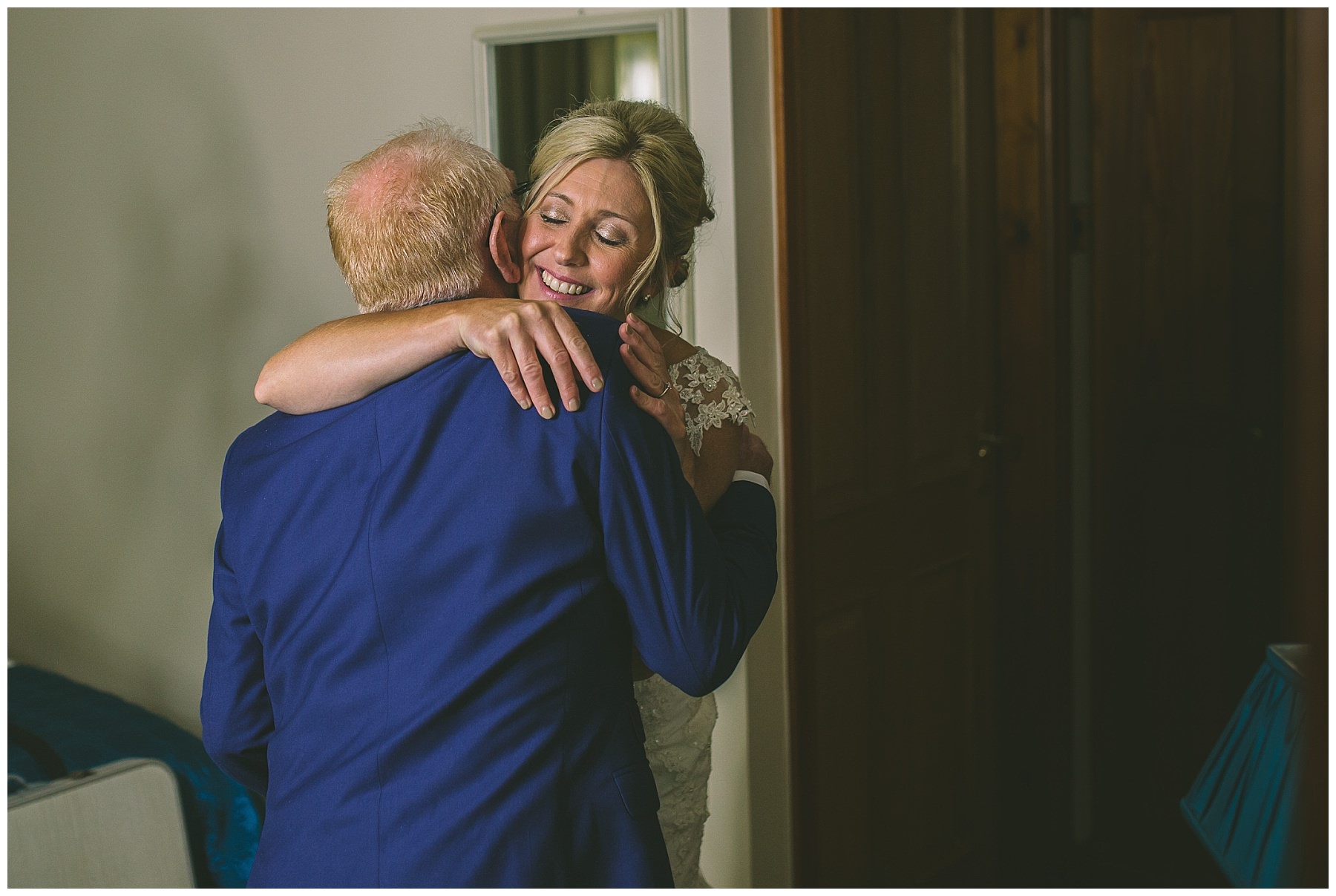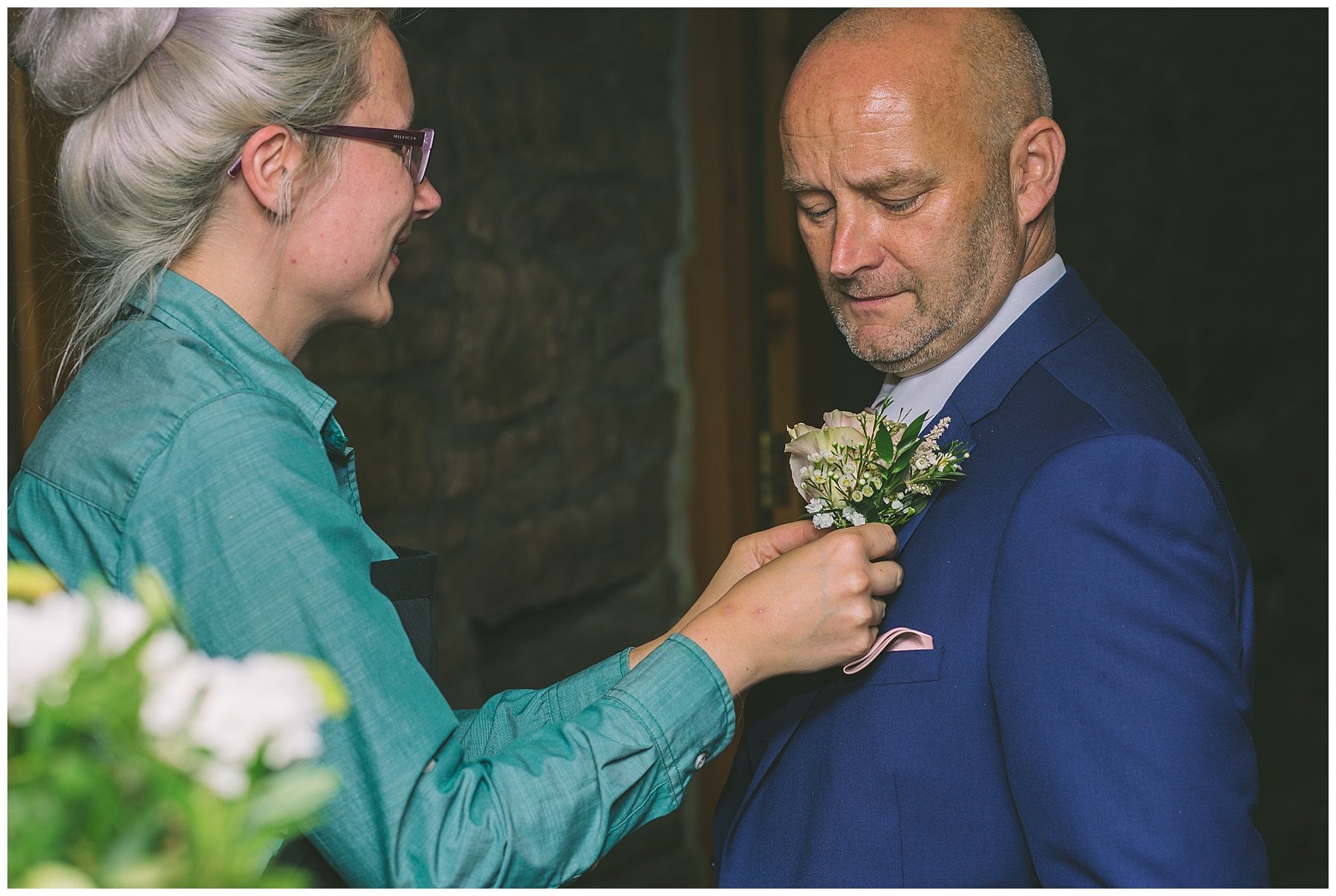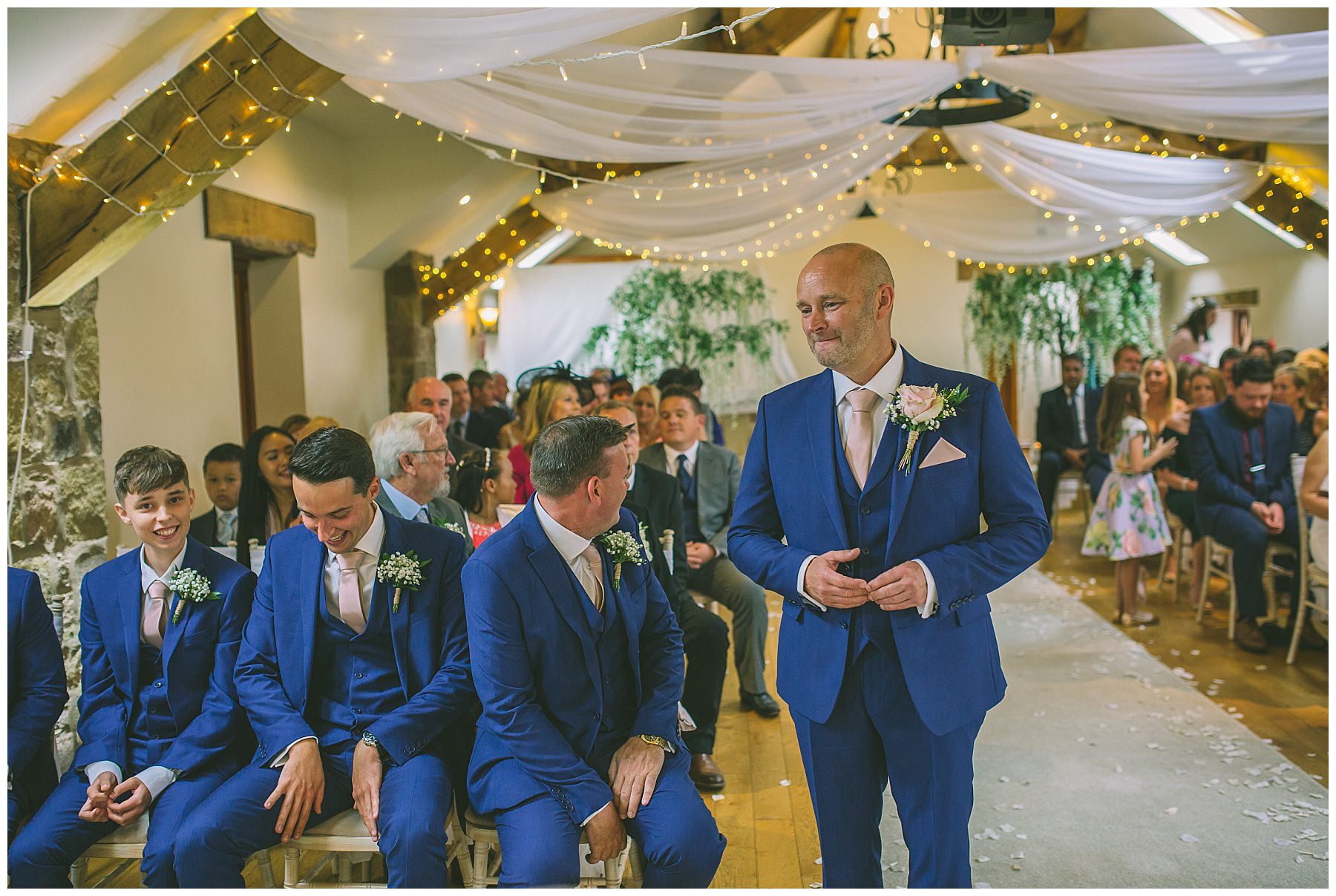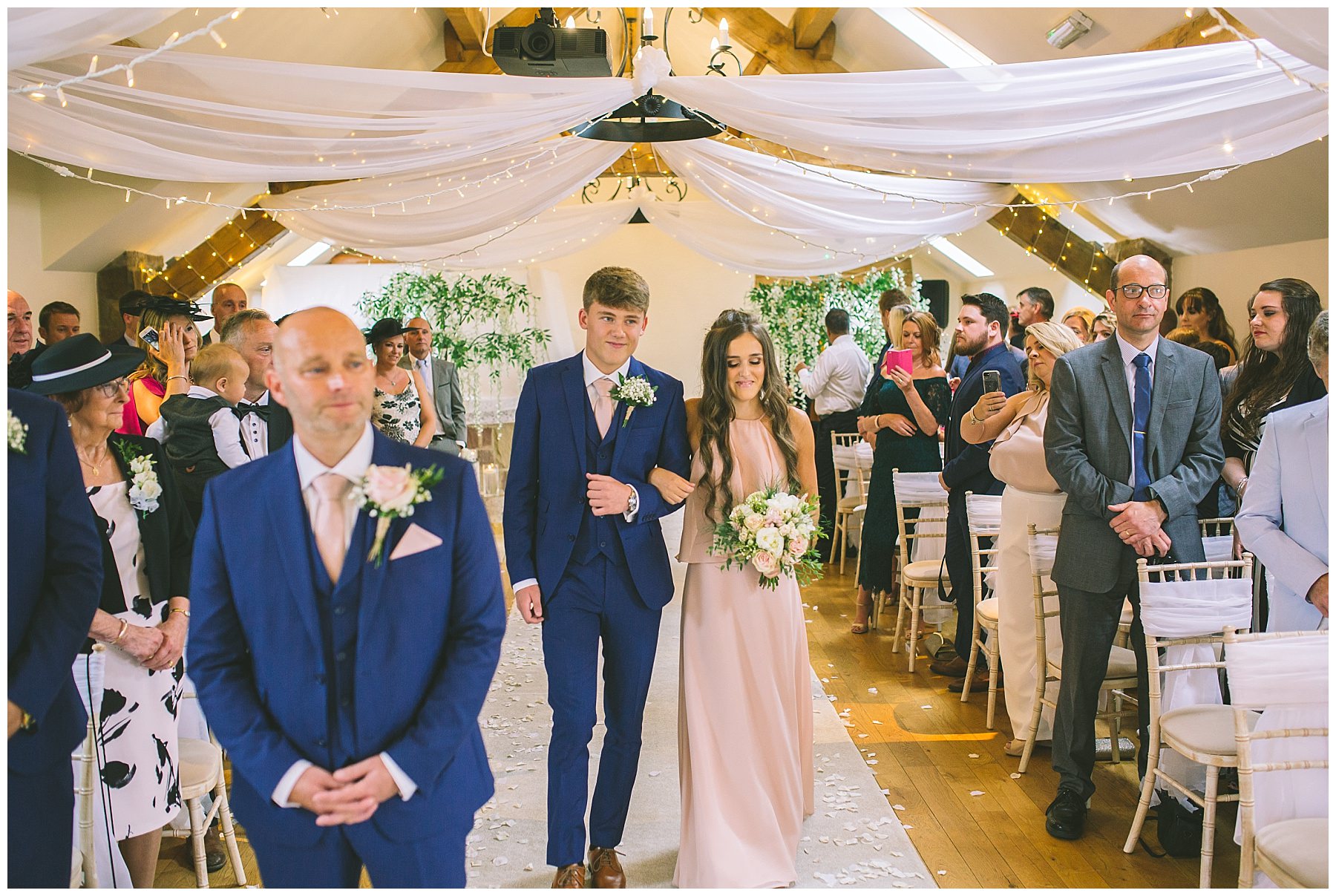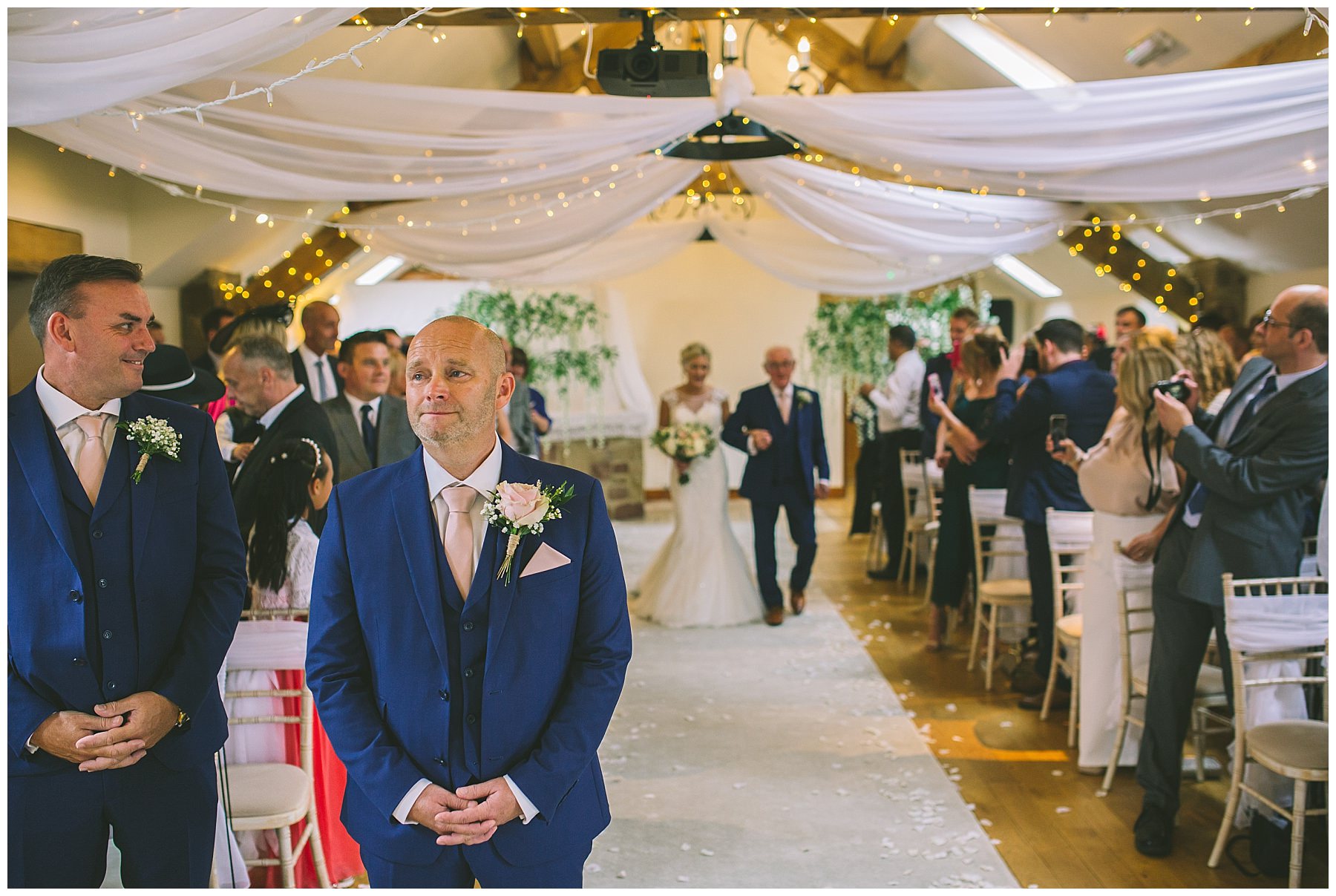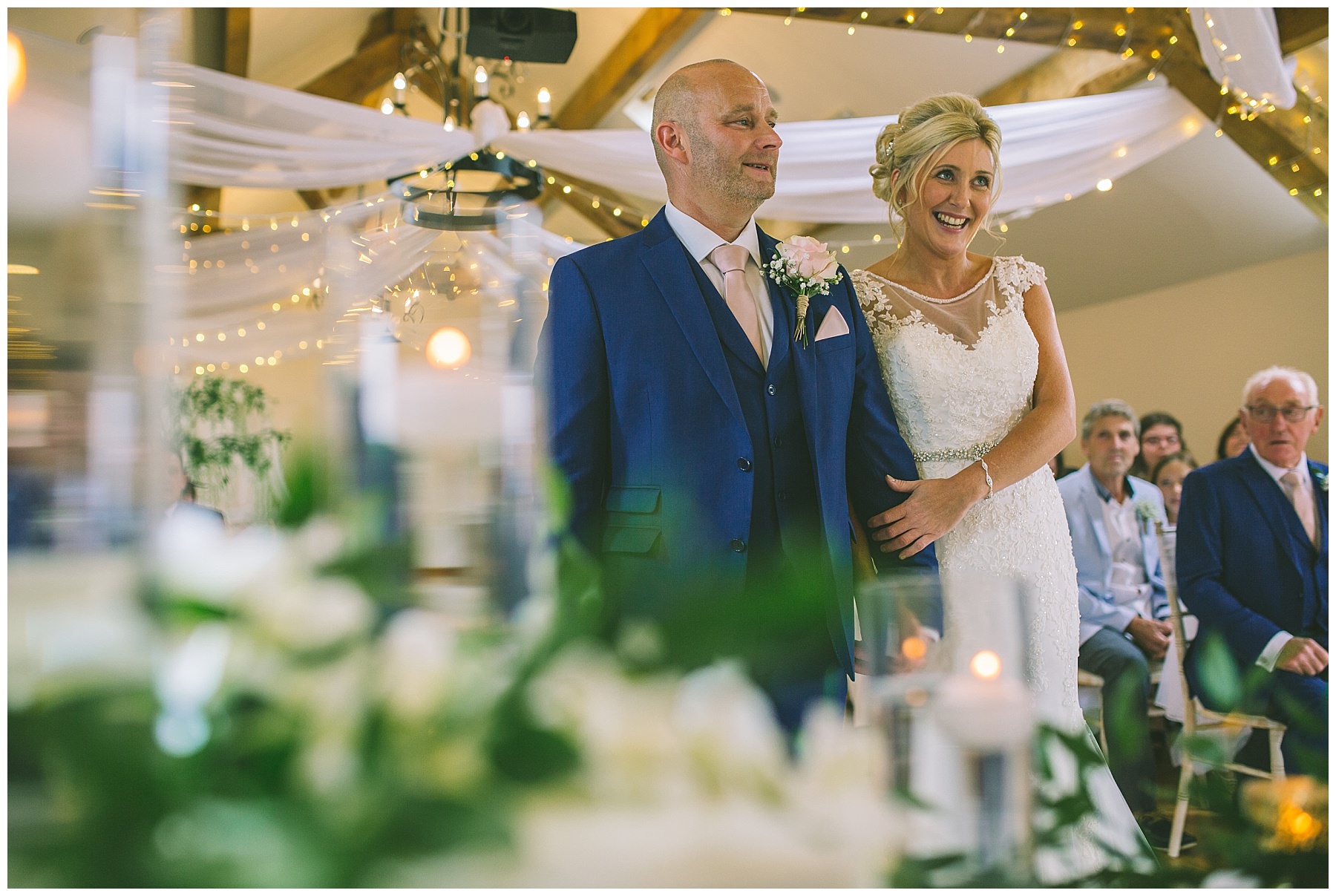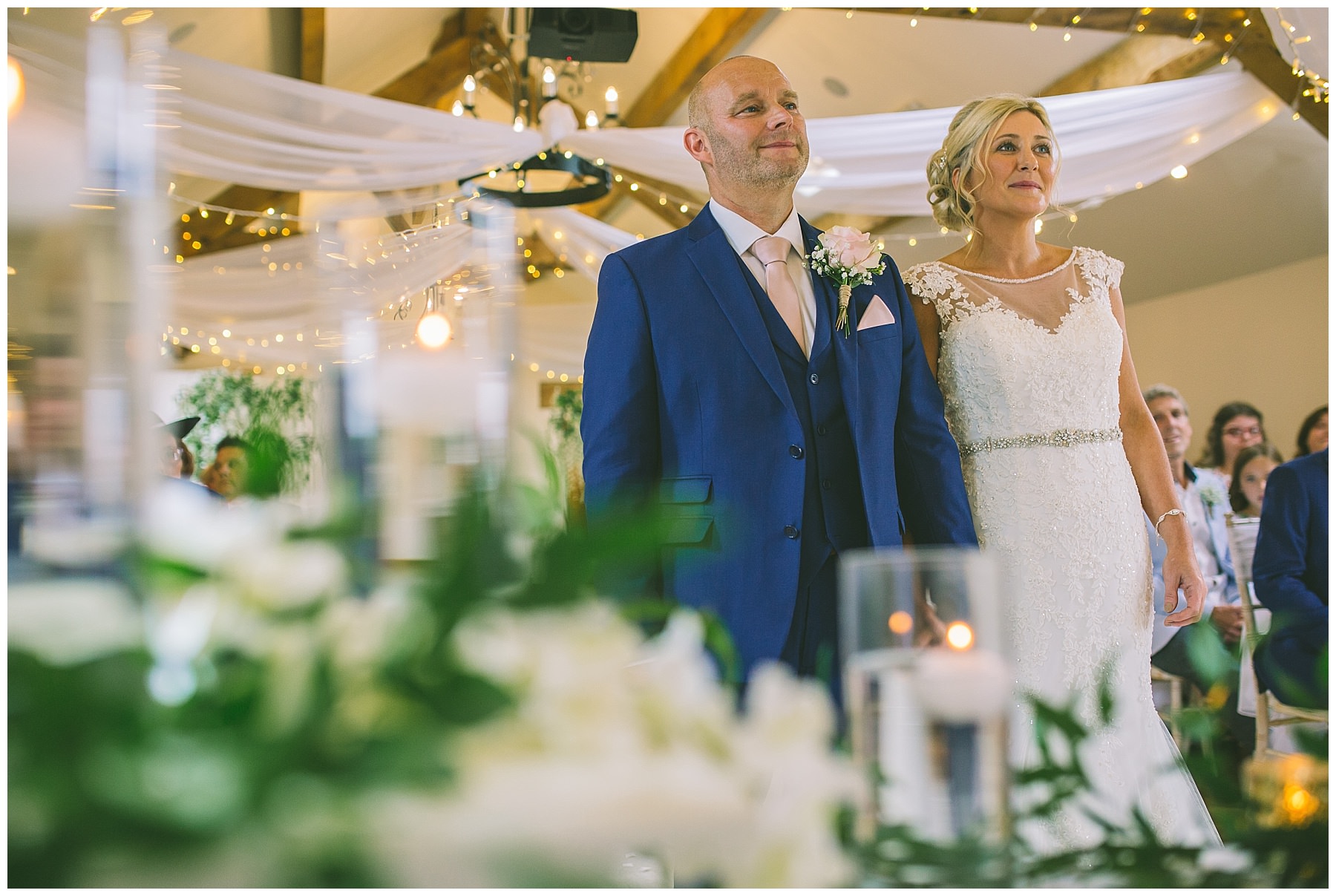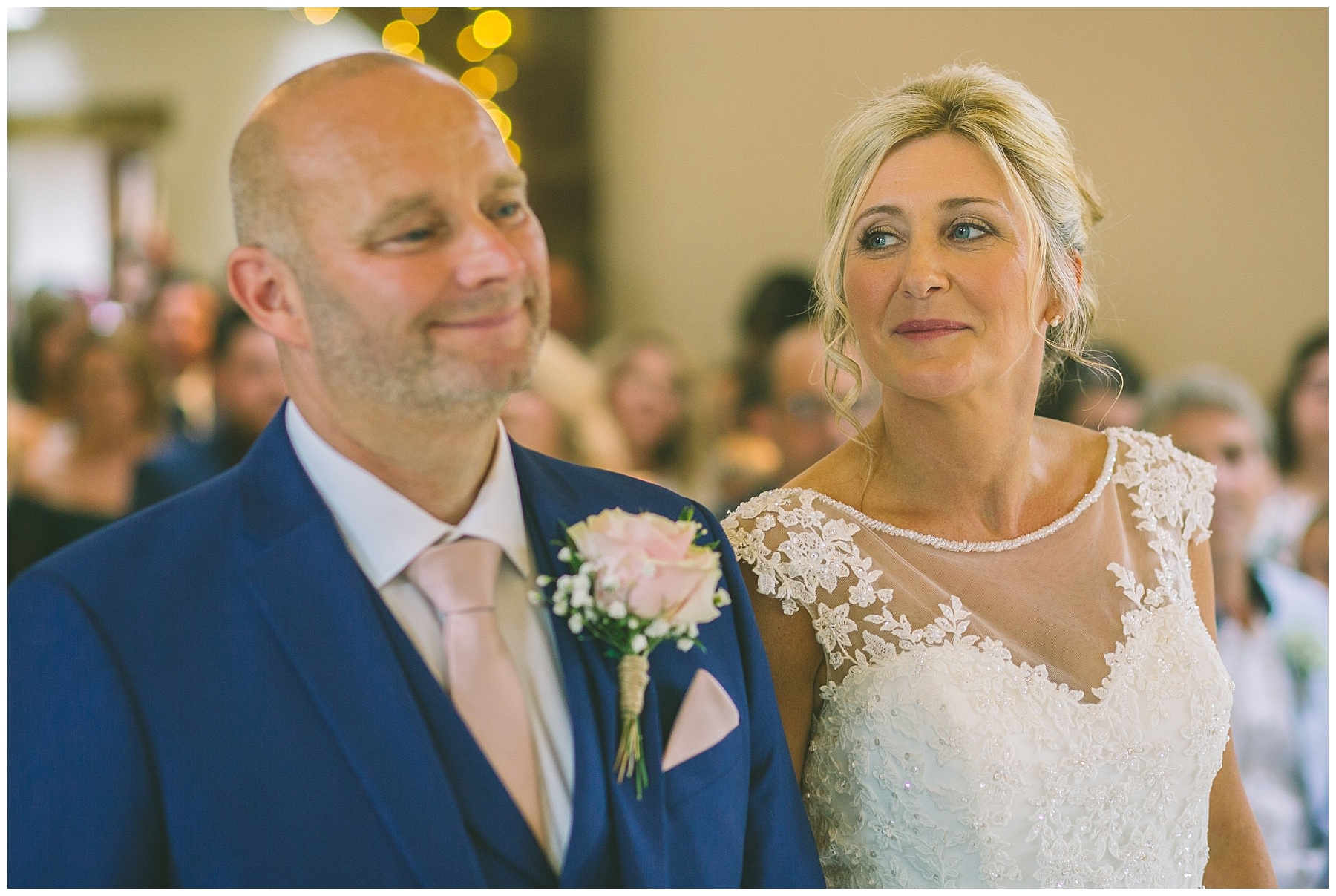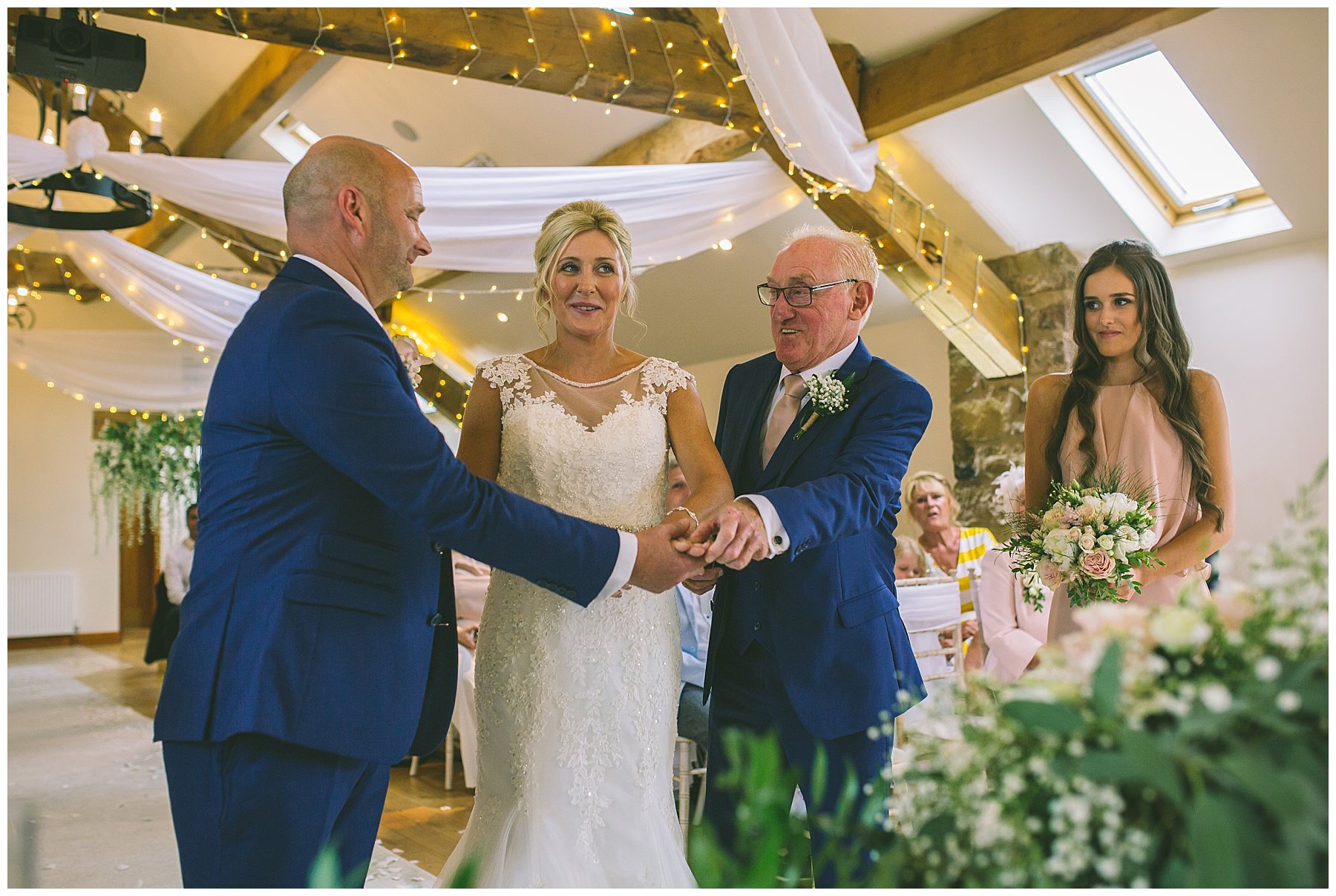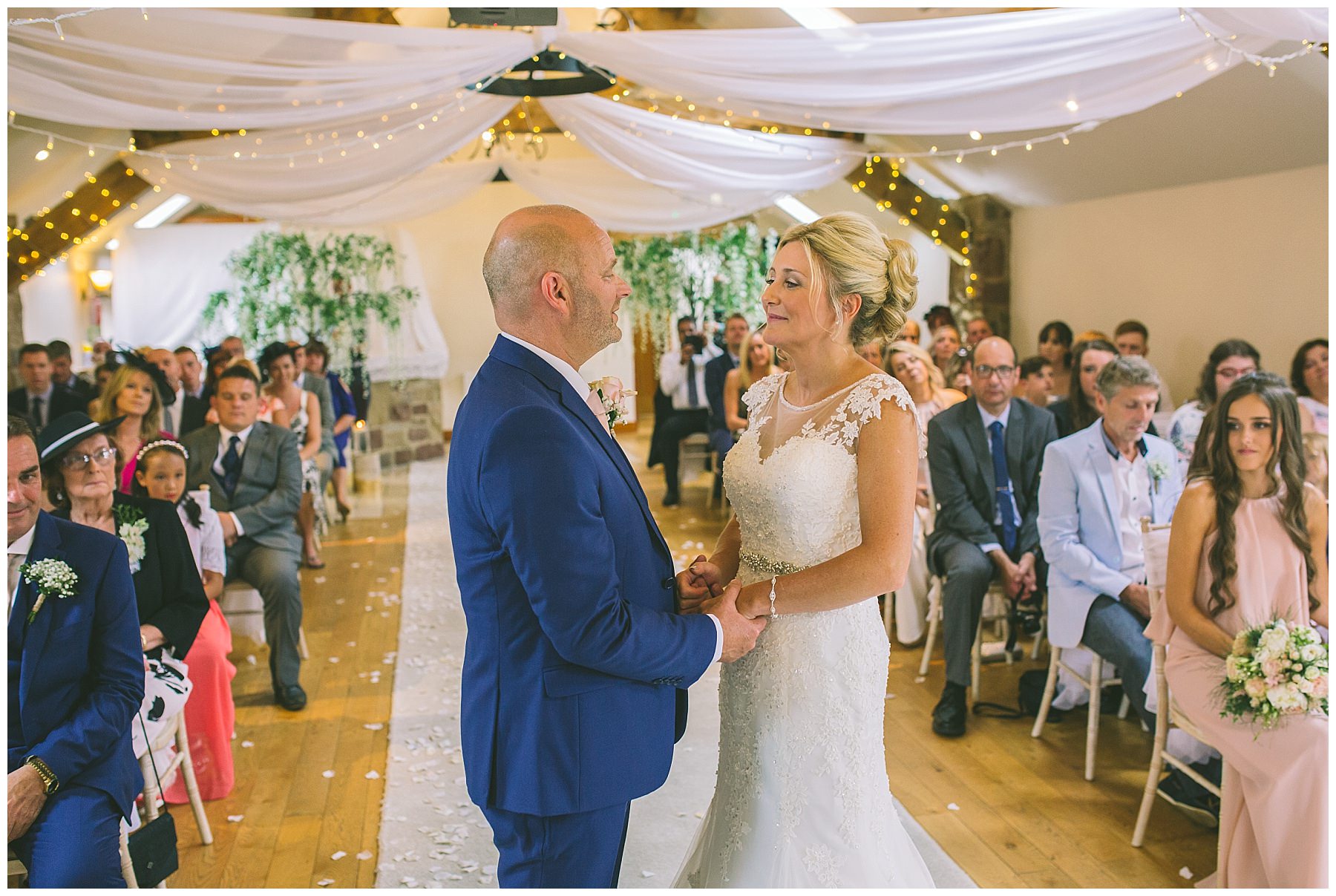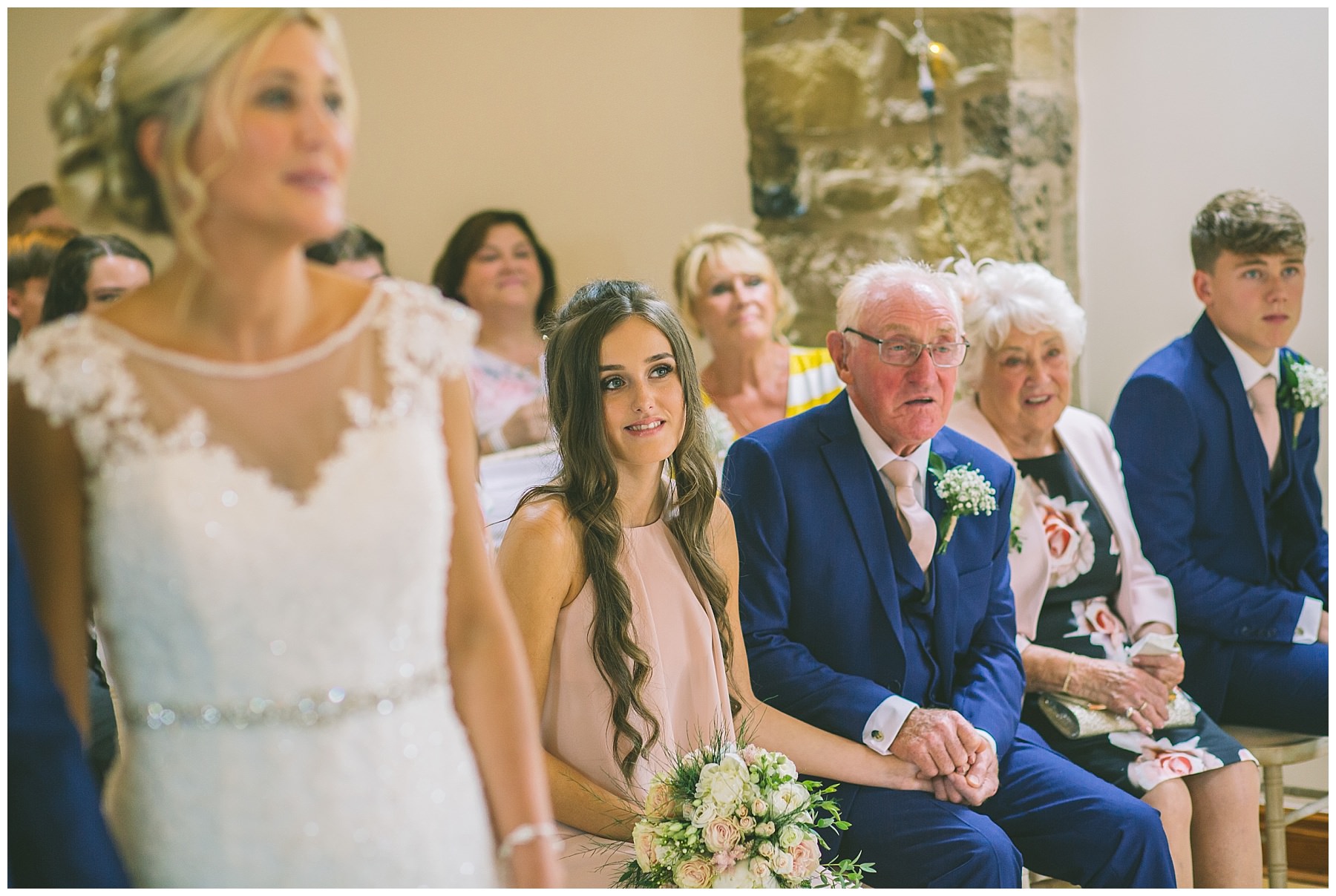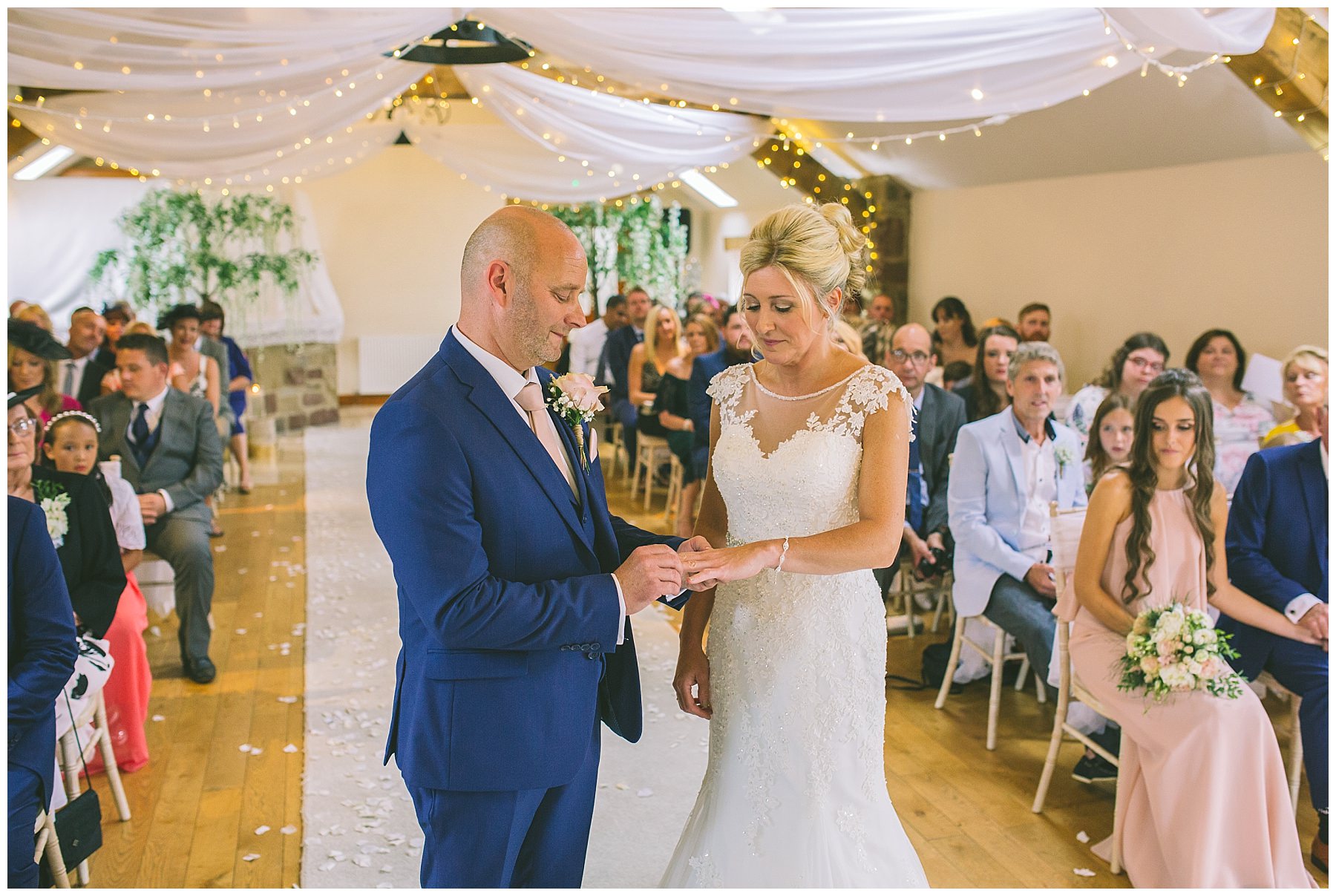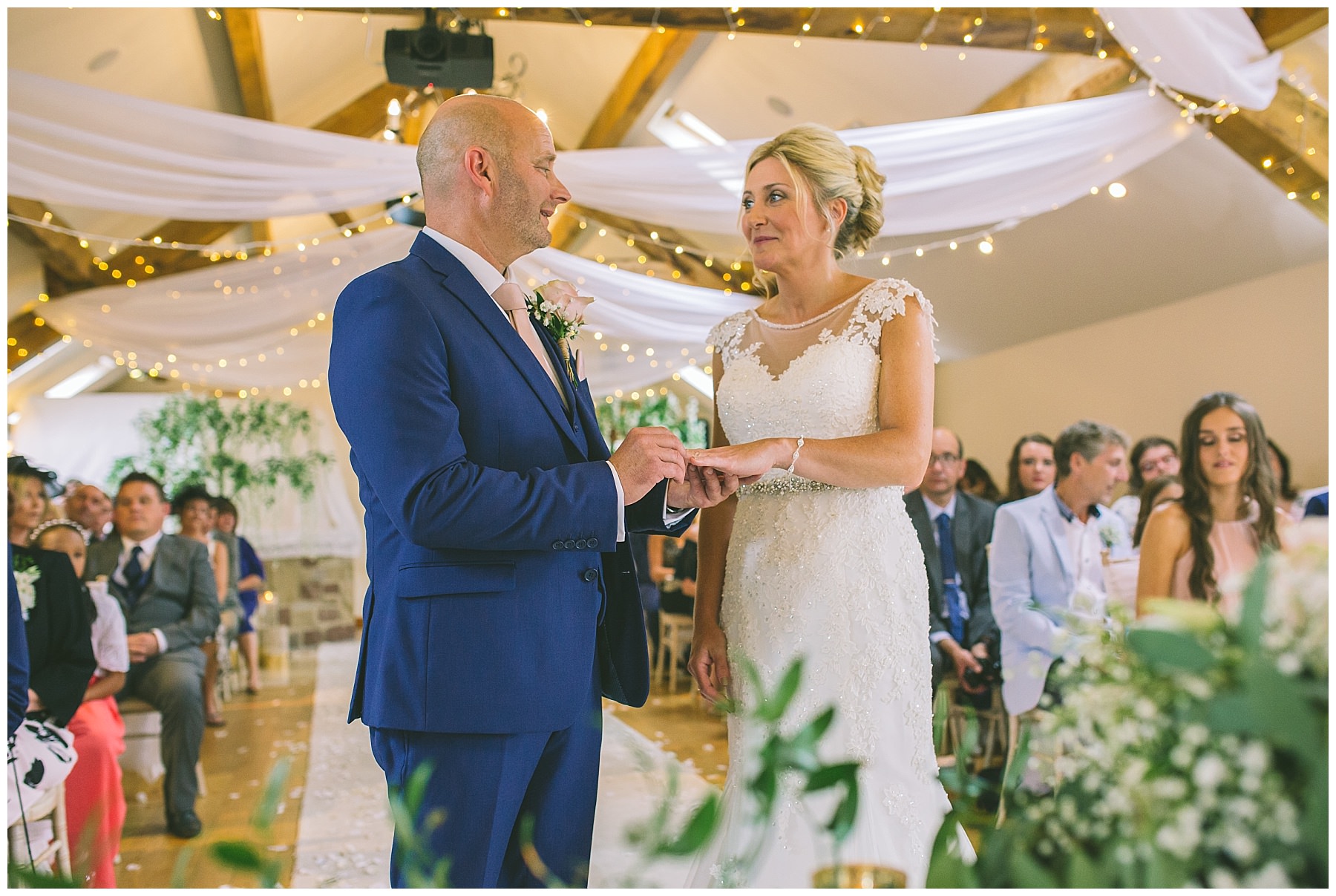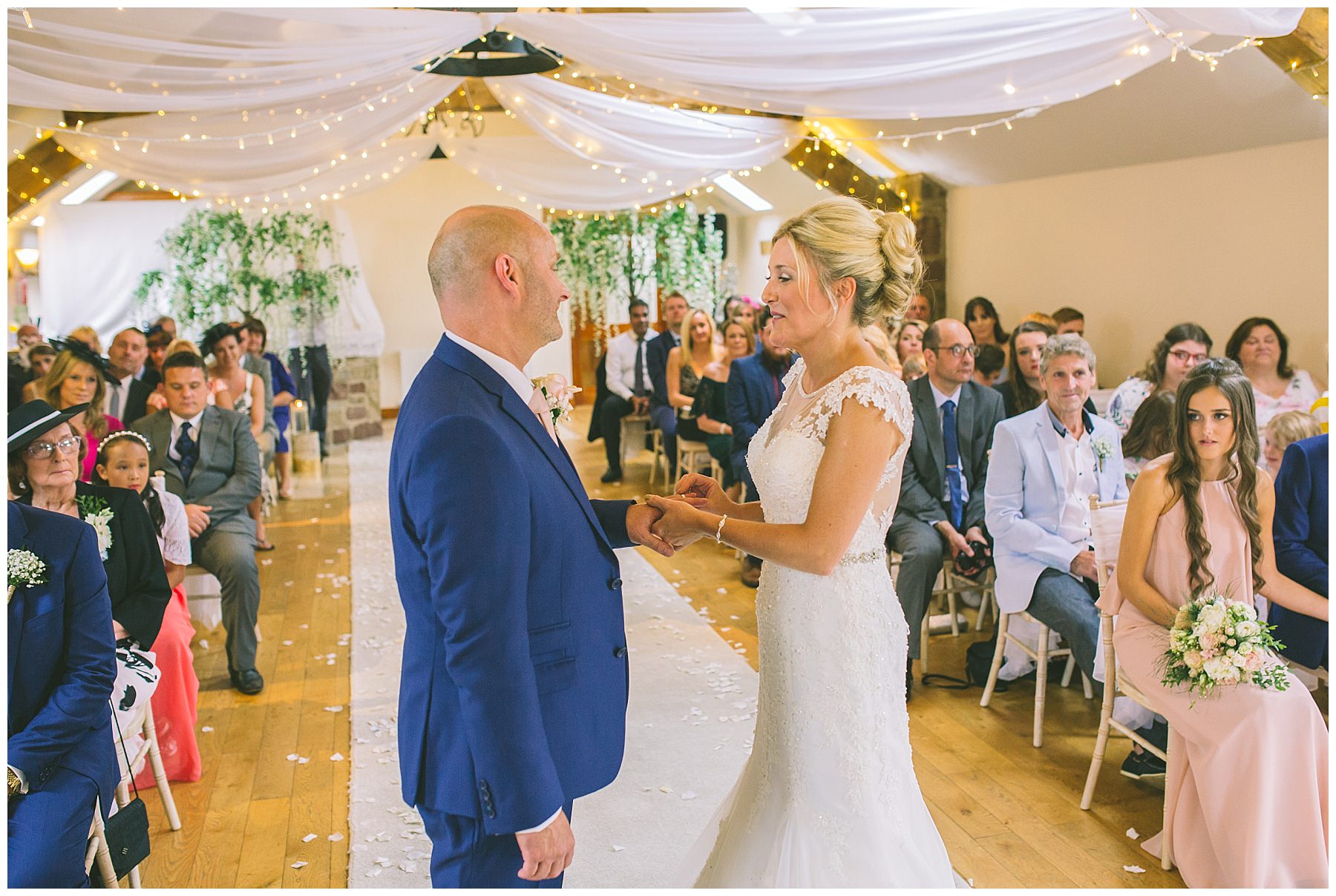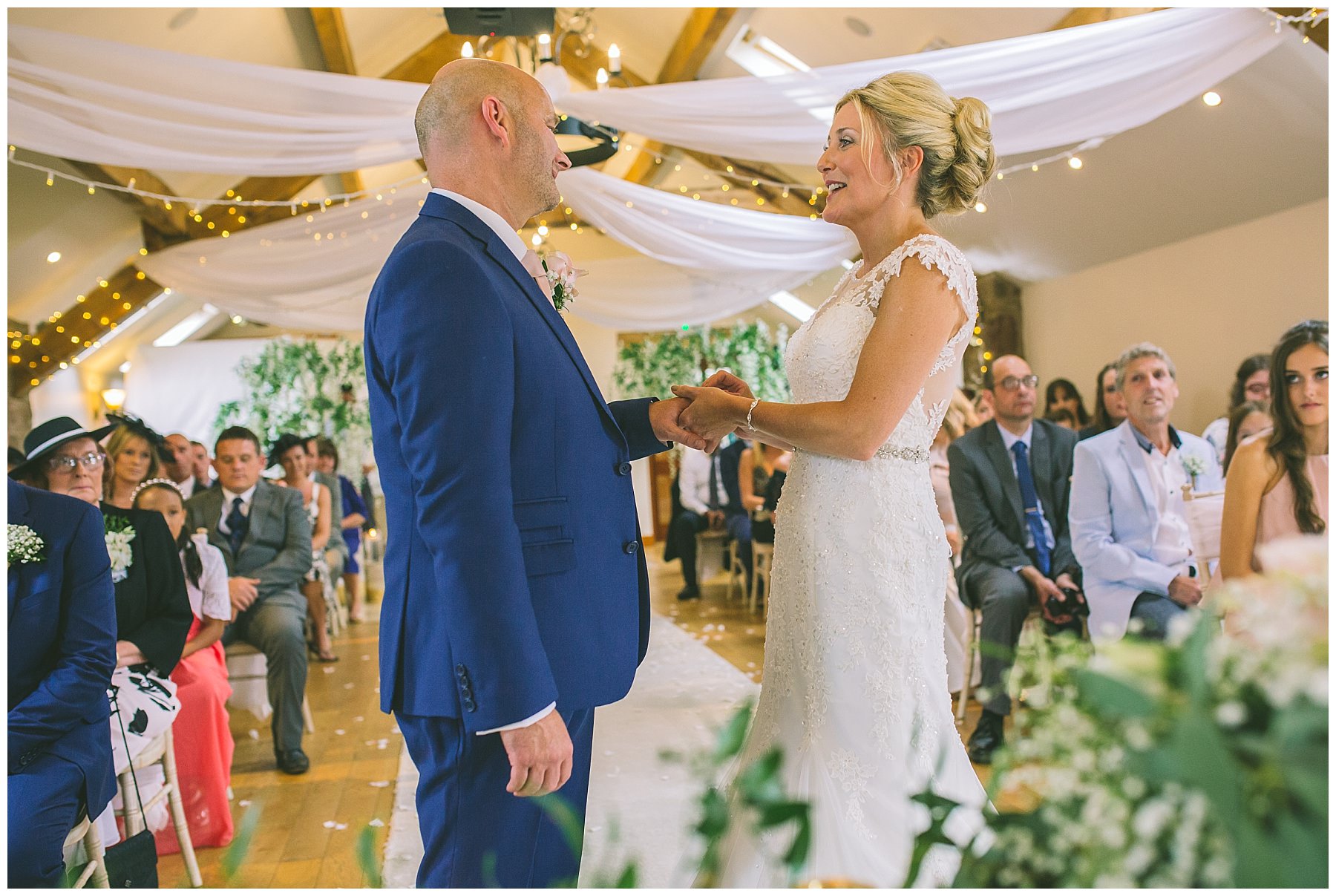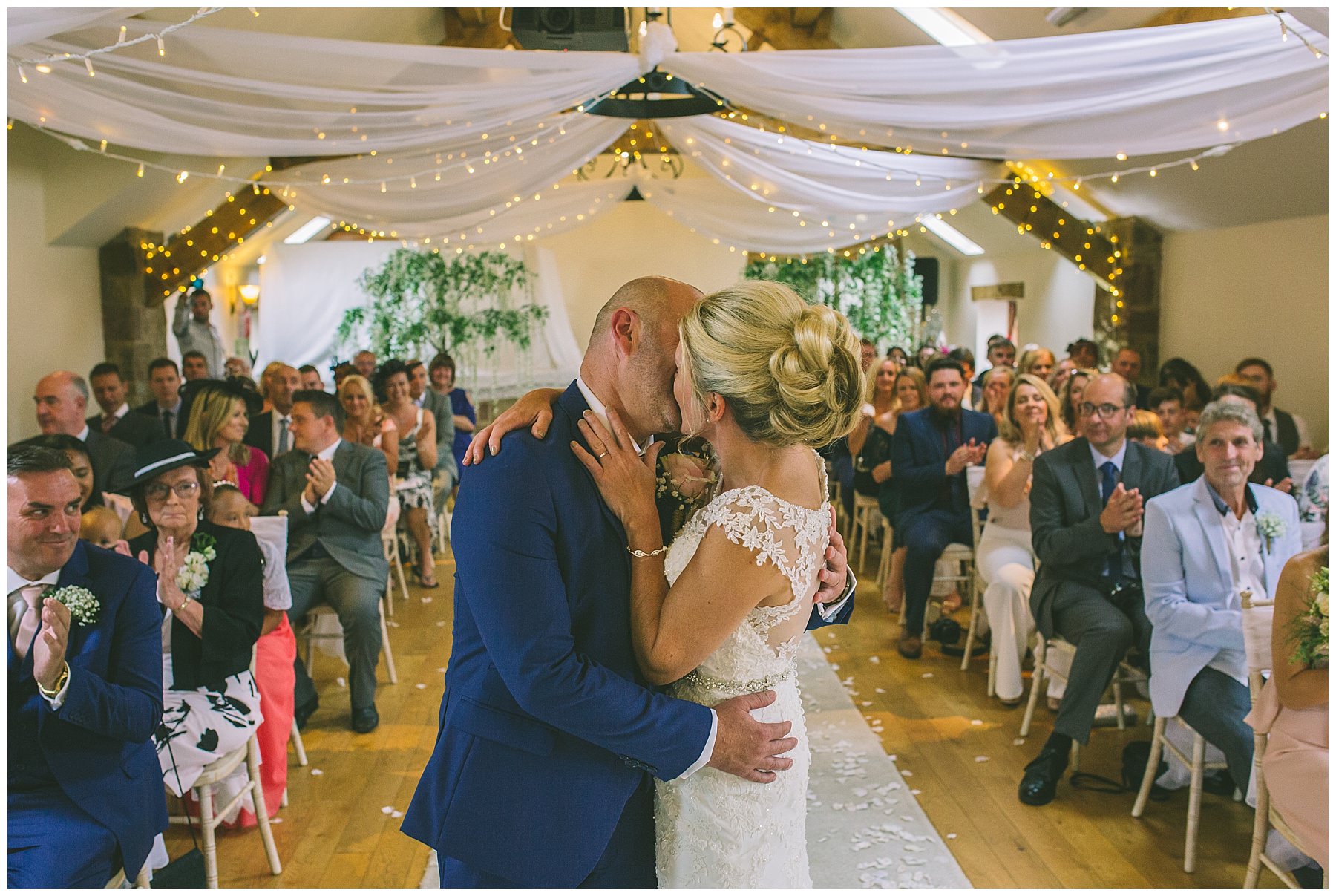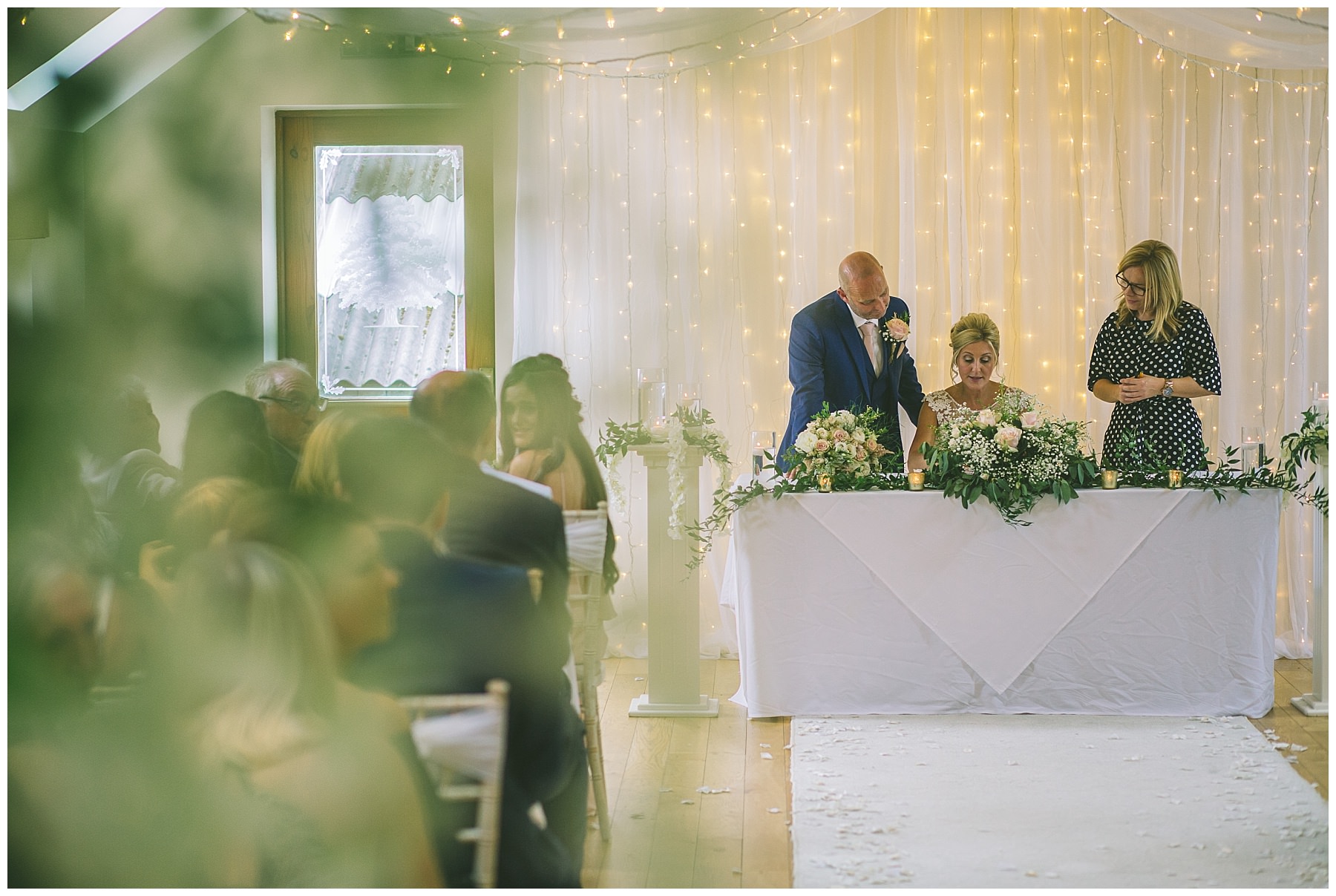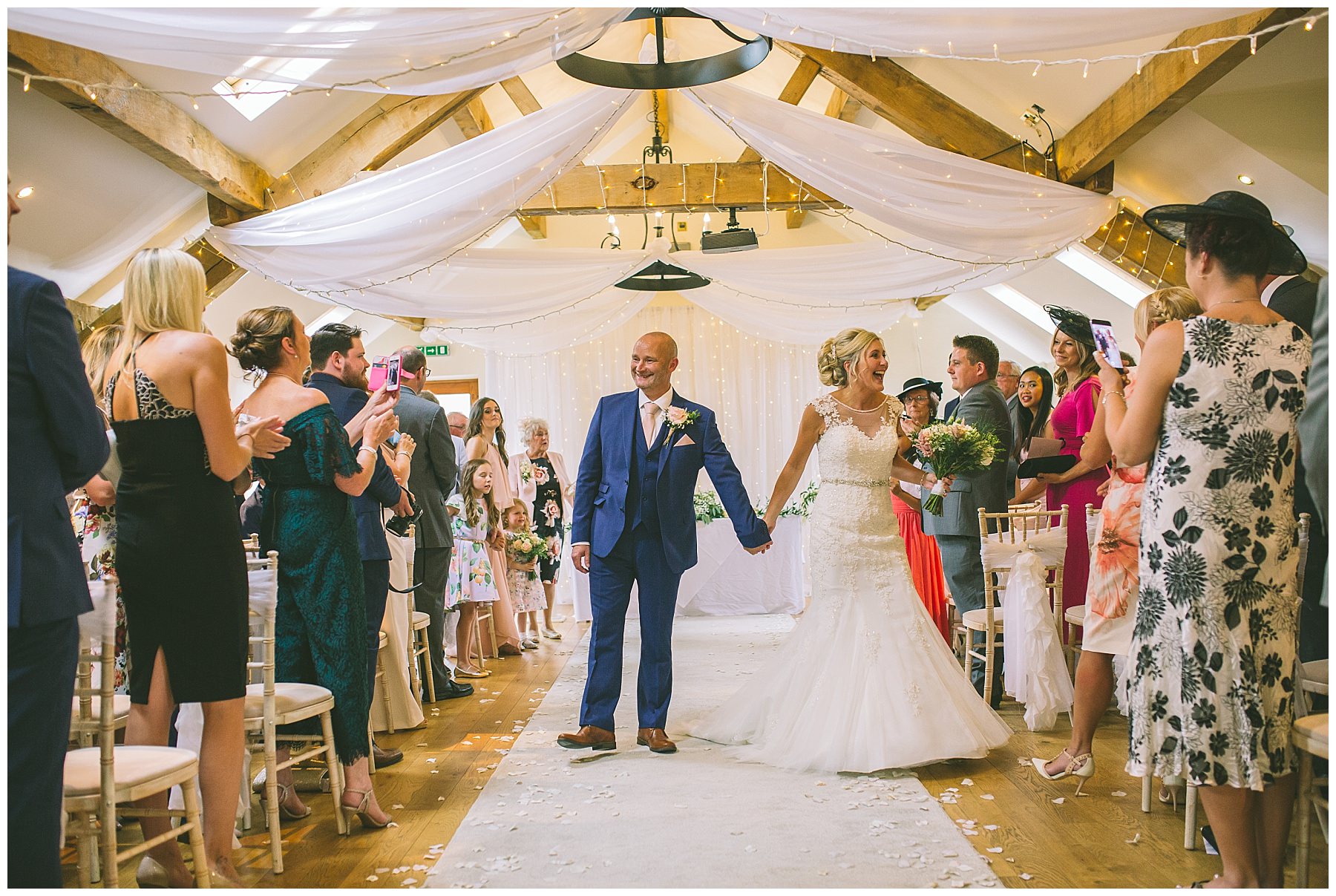 Beeston Manor wedding portraits
It rained on and off all day but we didn't let that spoil the fun. Lisa and Andy were so chilled out, they told me to grab them as soon as the rain eased off and that's when we headed out to explore the Beeston Manor grounds and get some couple portraits. As you can imagine these two were on cloud 9 and didn't stop laughing together once. Made my job so easy! They were so excited and giddy that as they entered the wedding breakfast room they did an impromptu first dance, everyone was on their feet with them!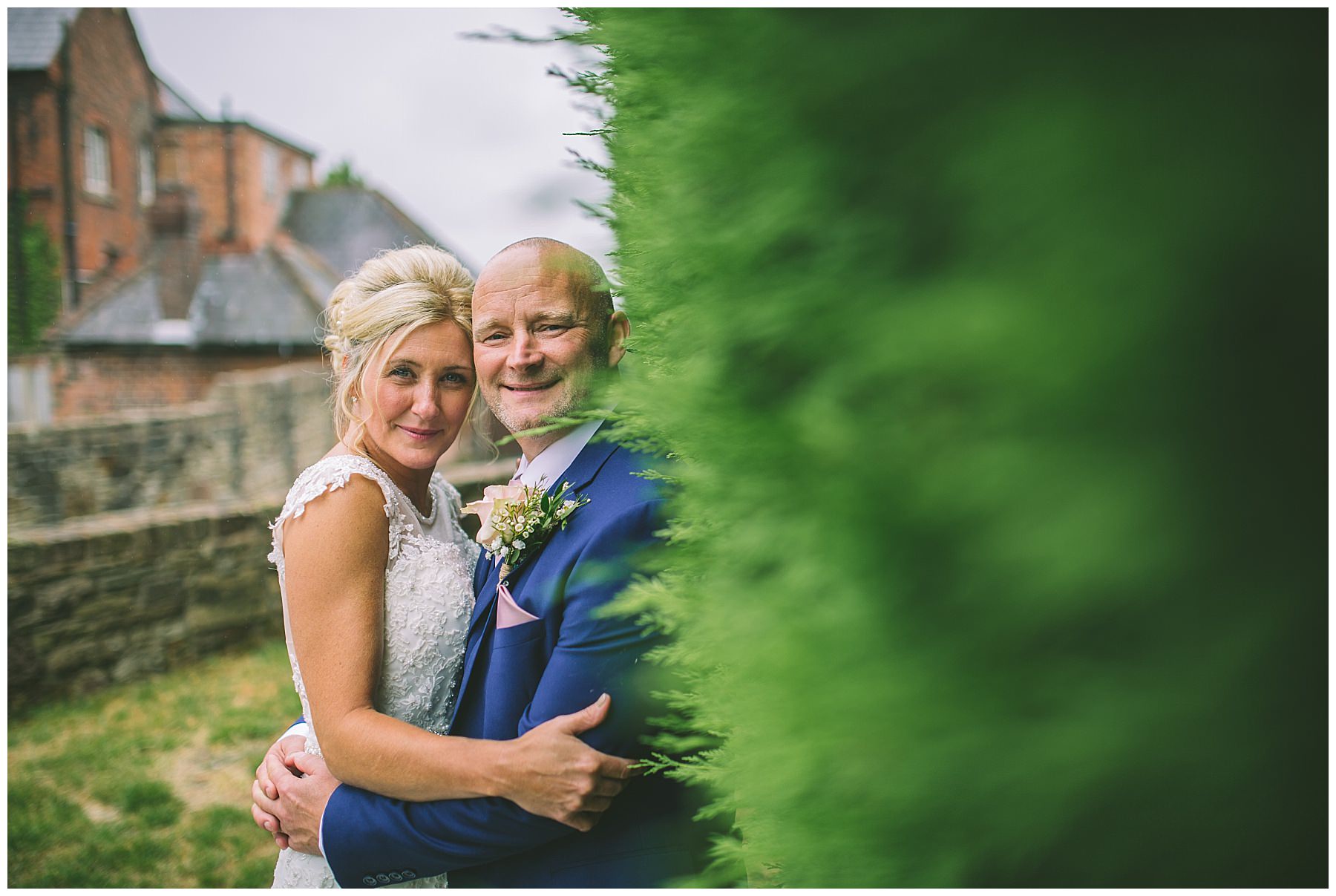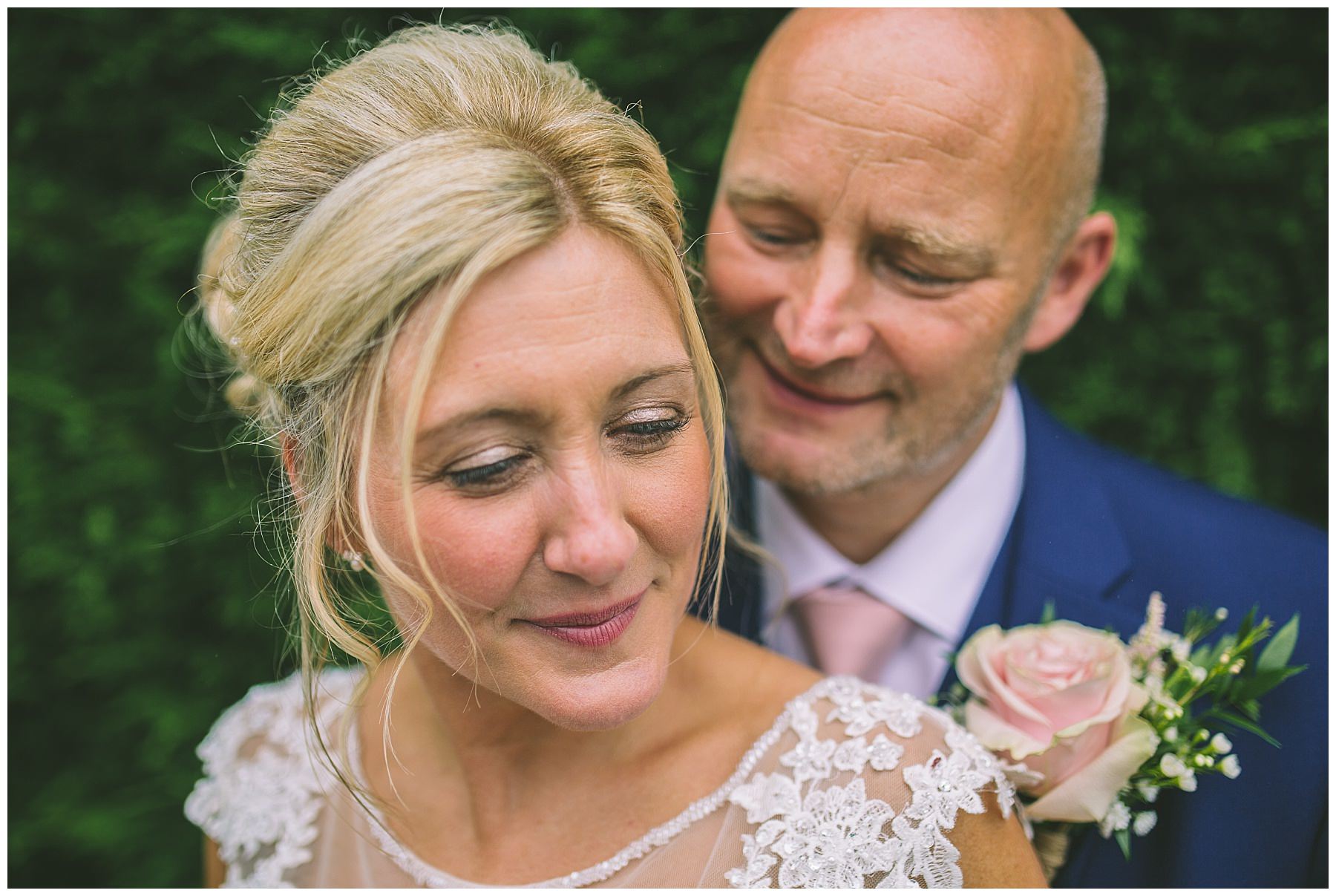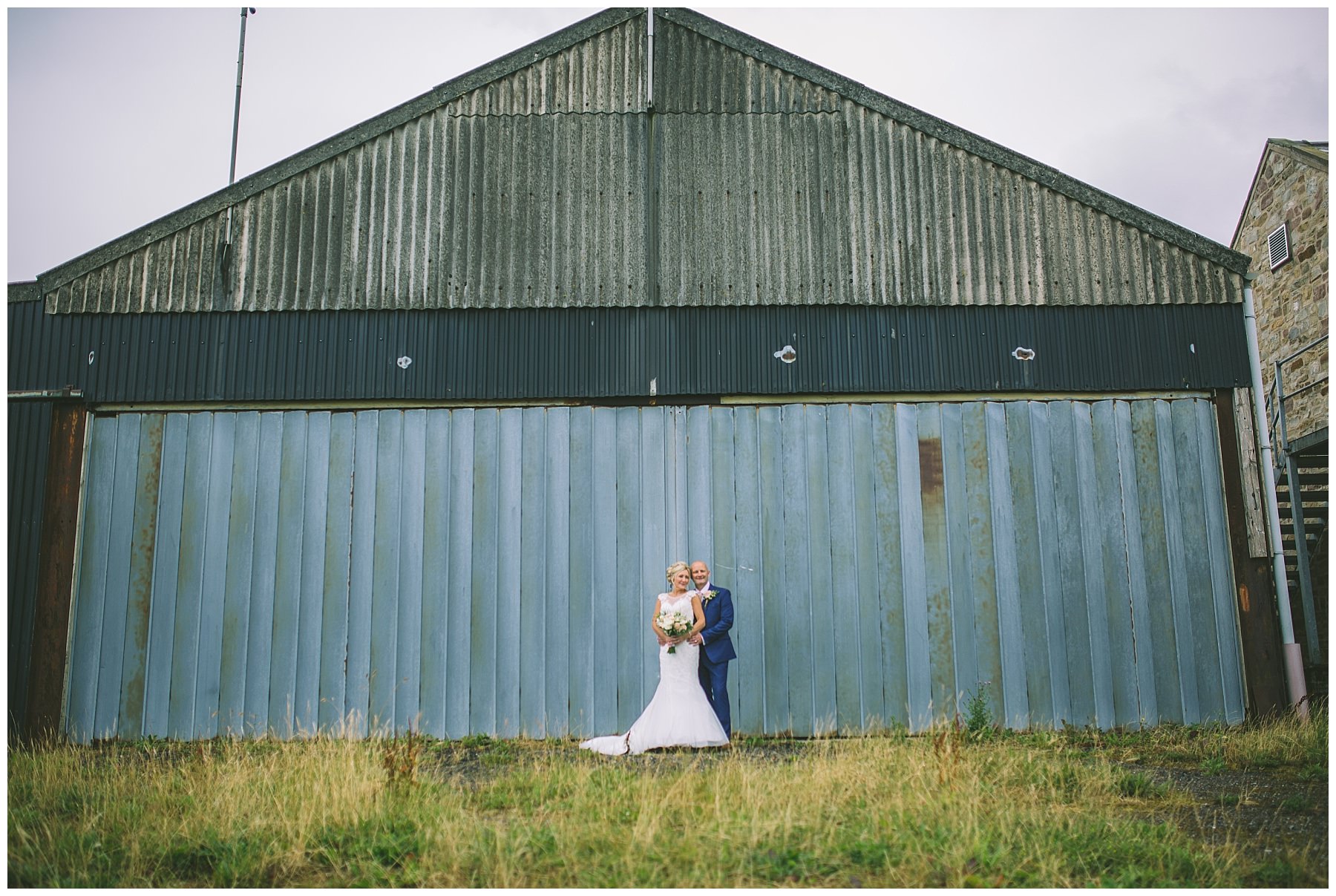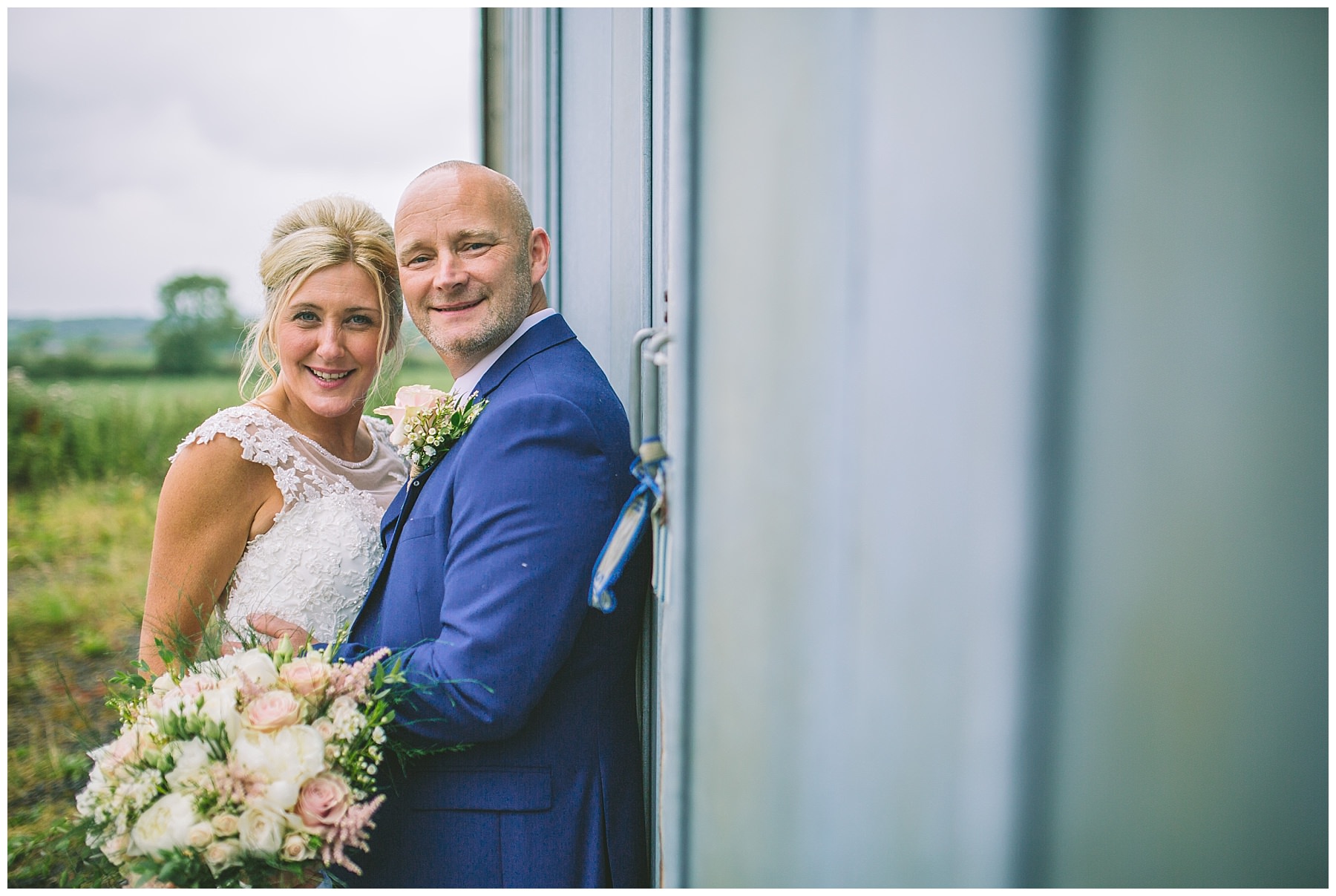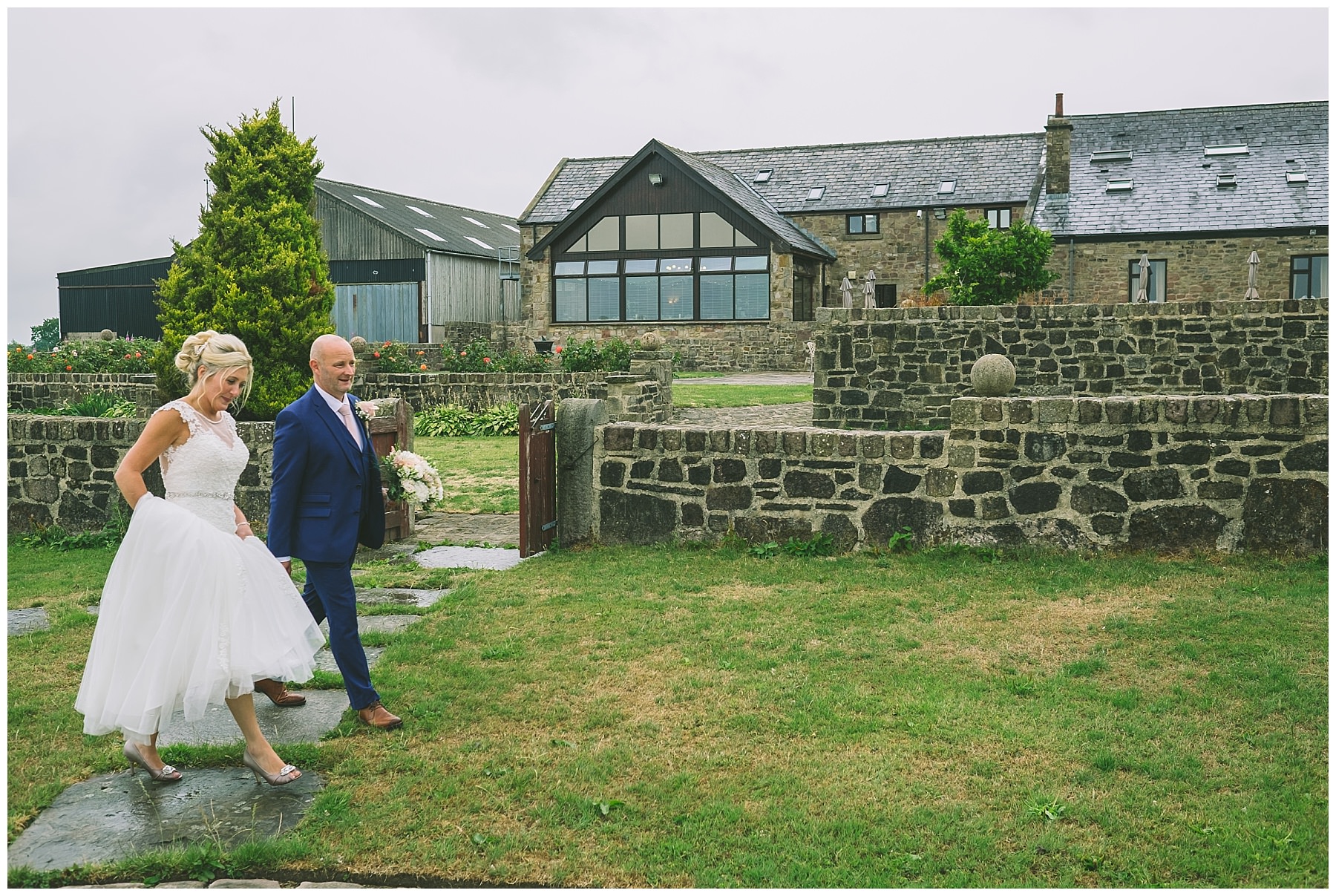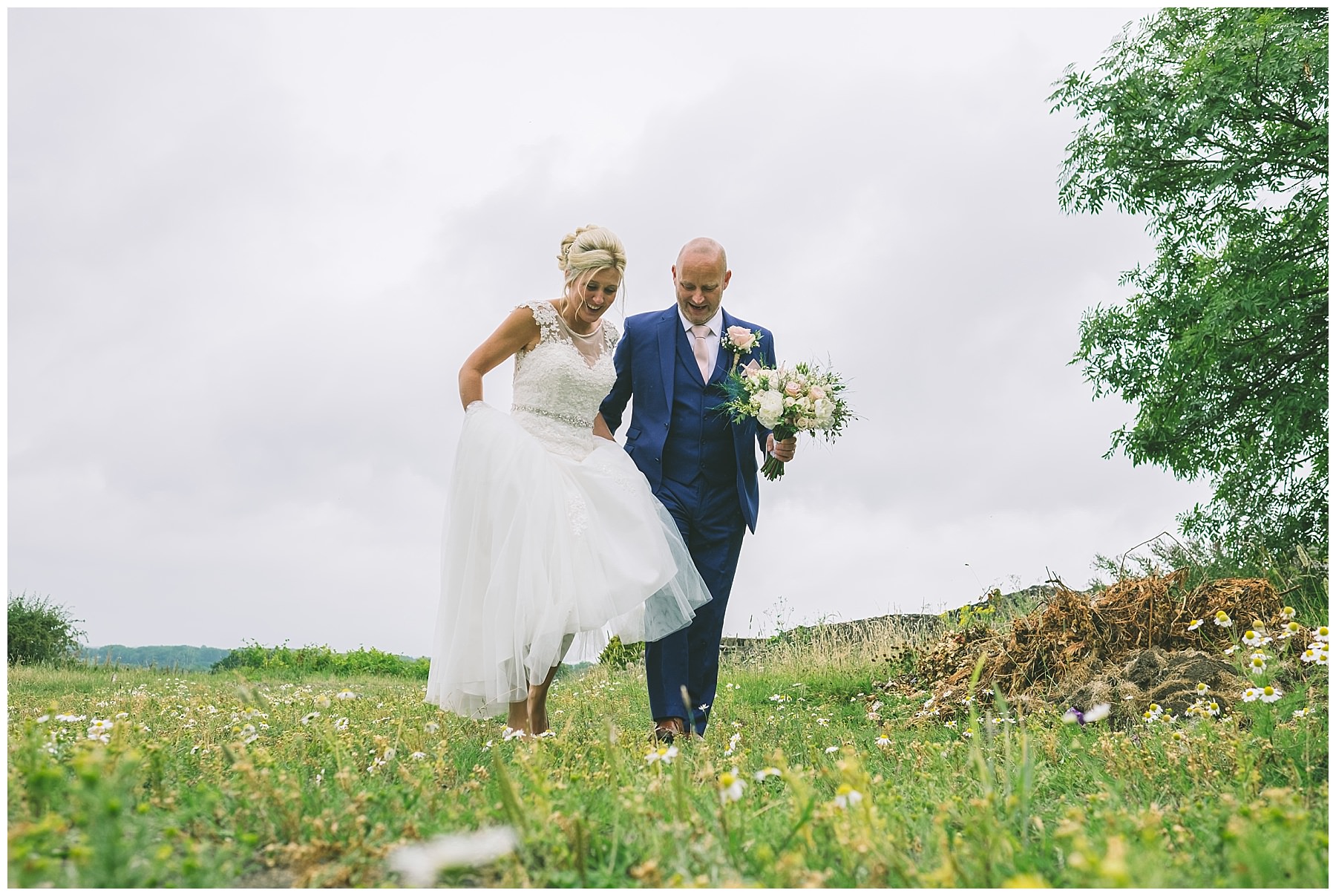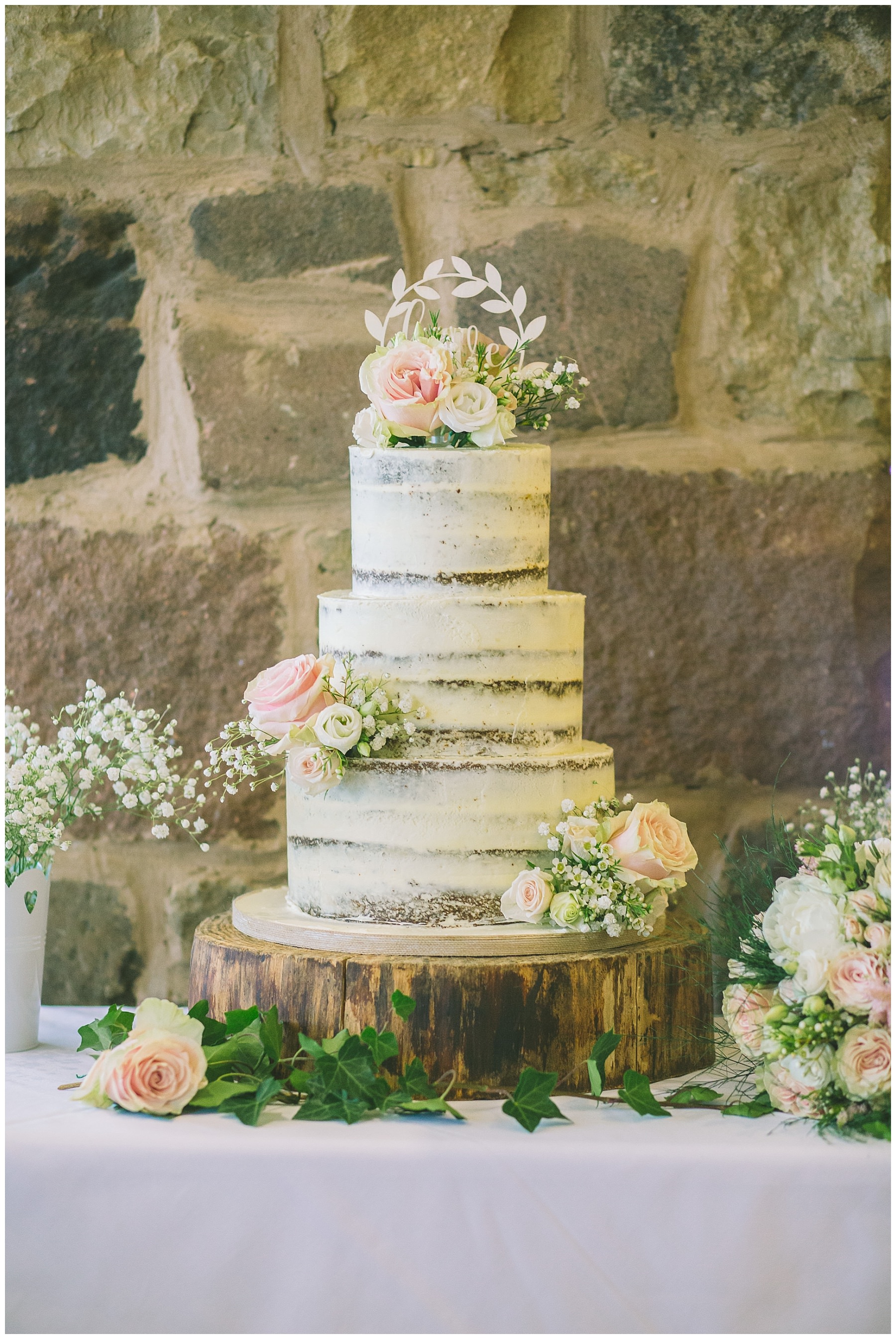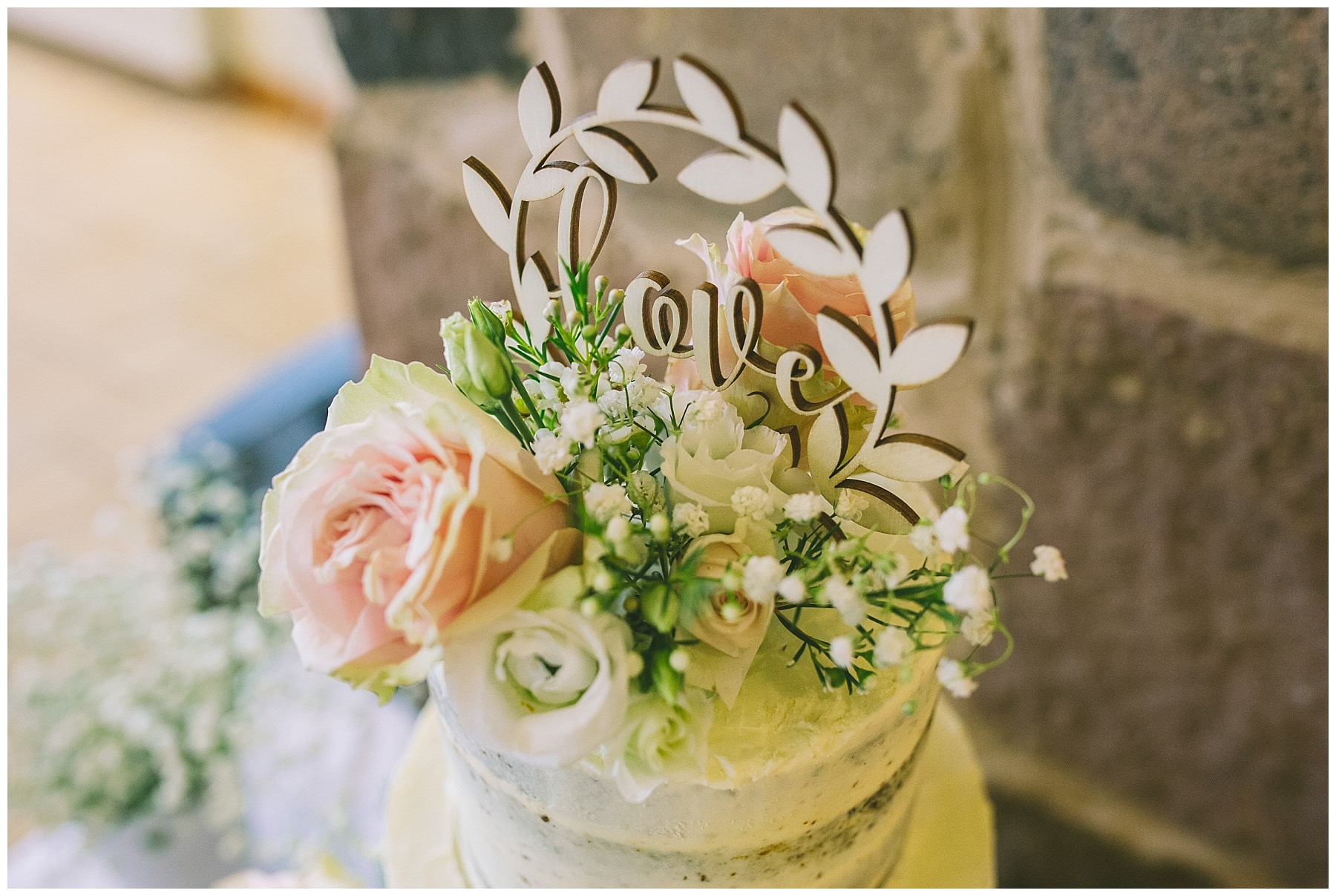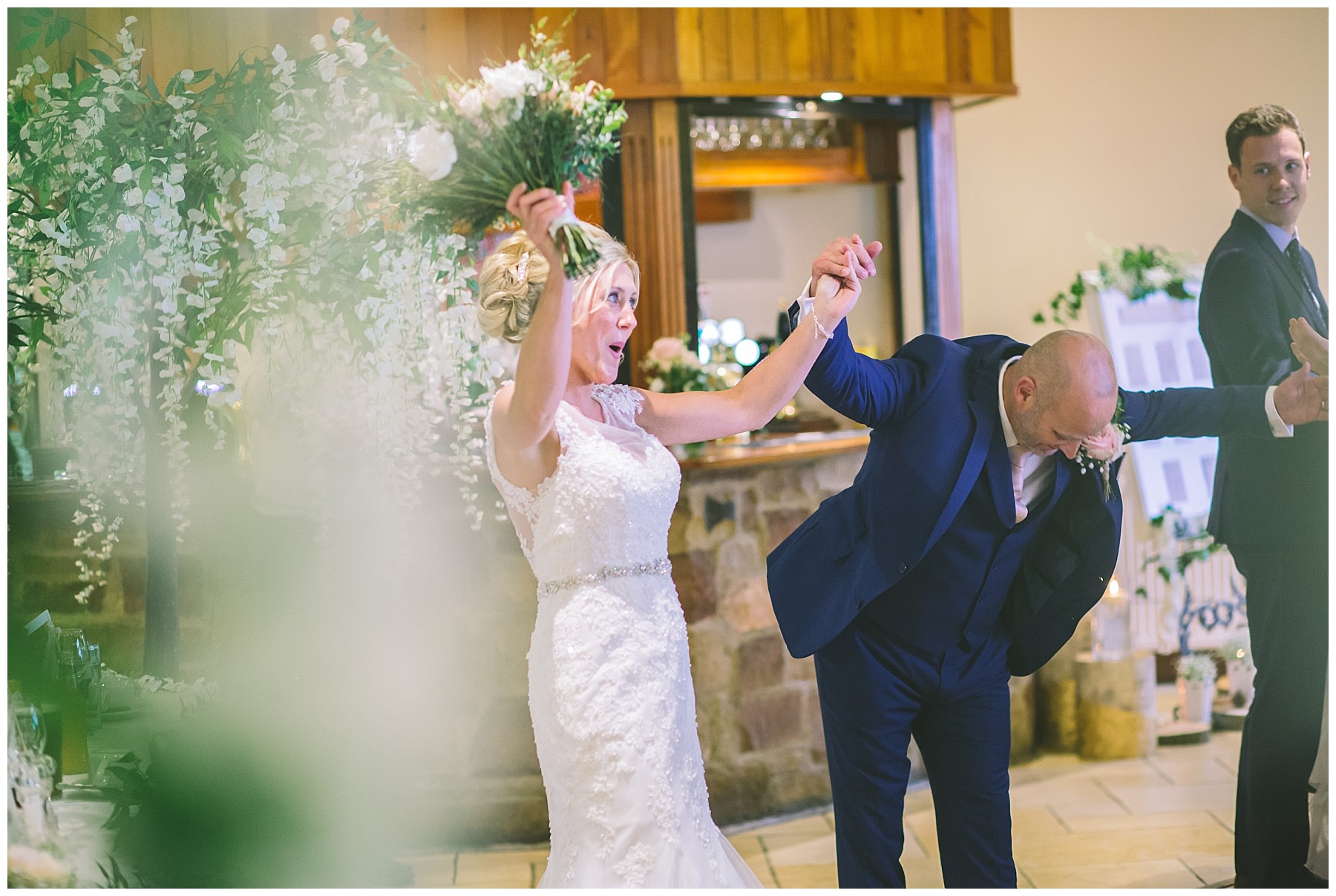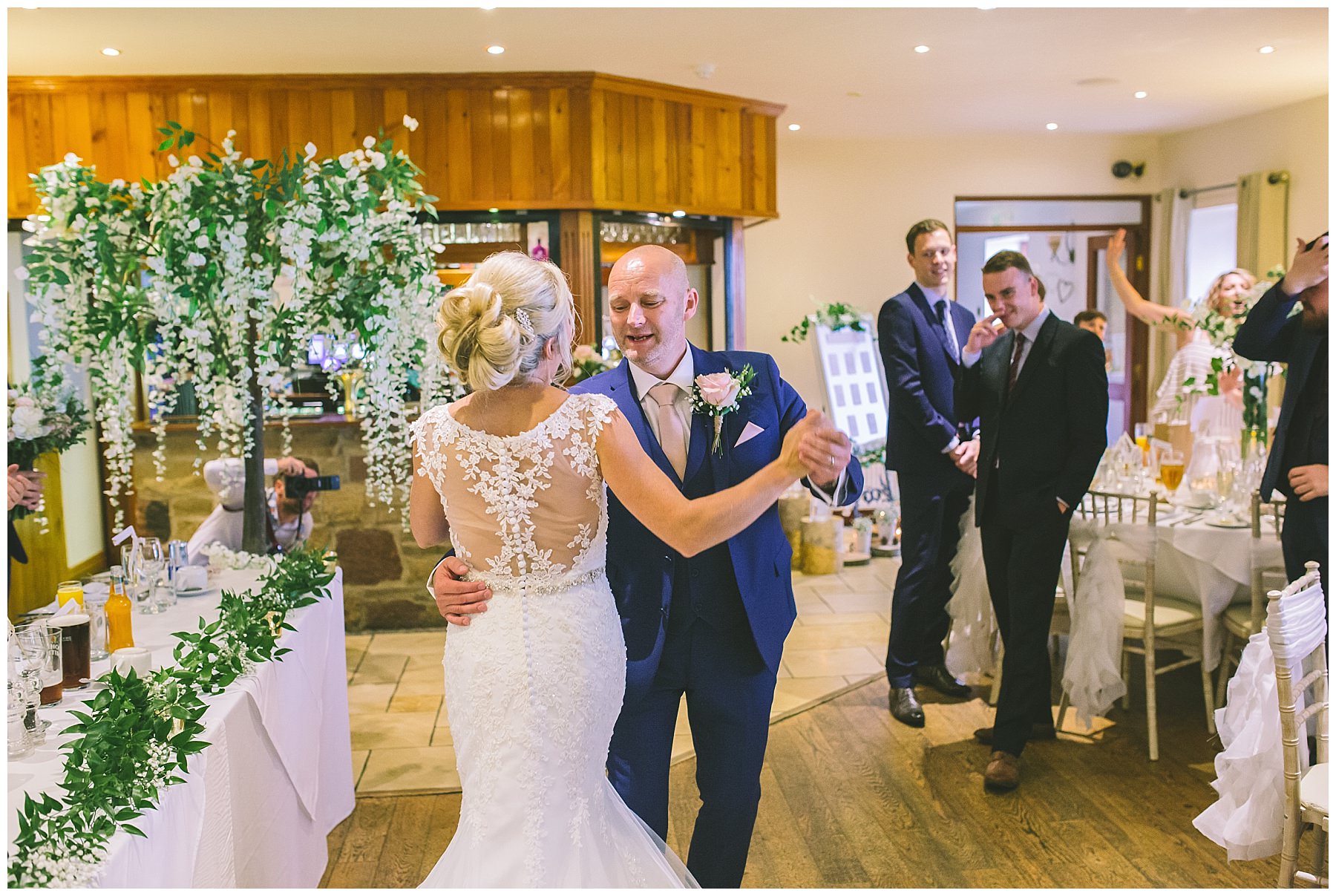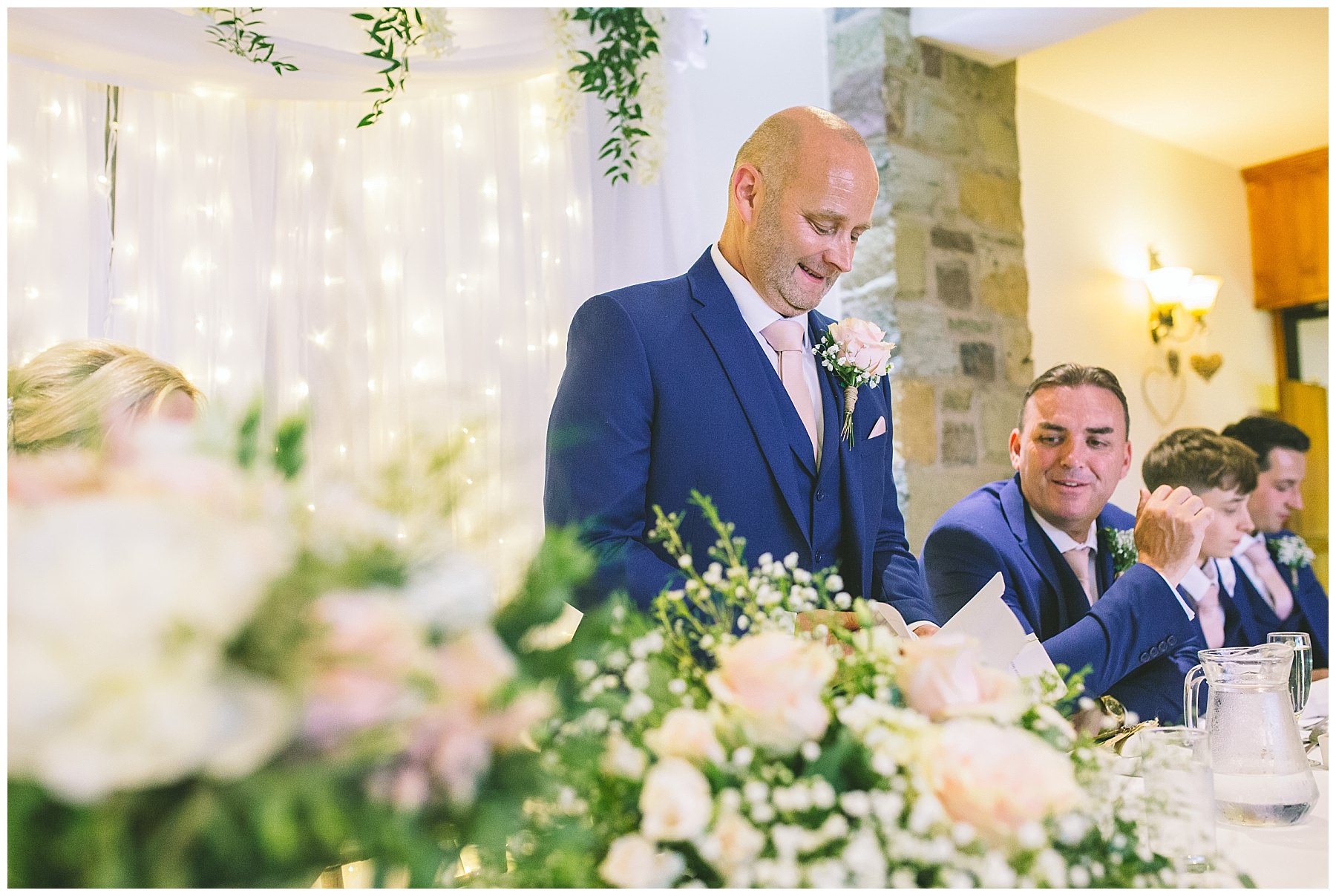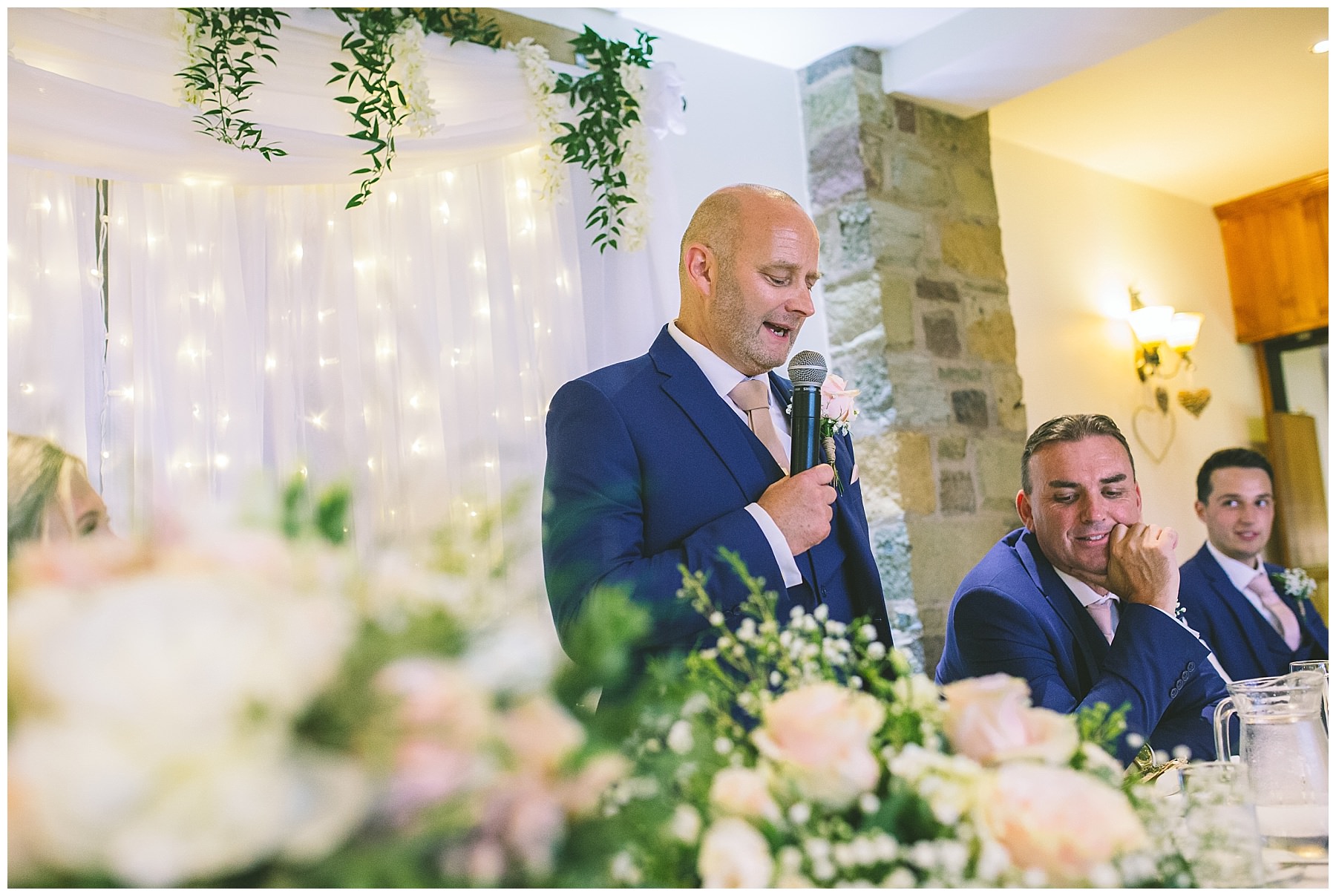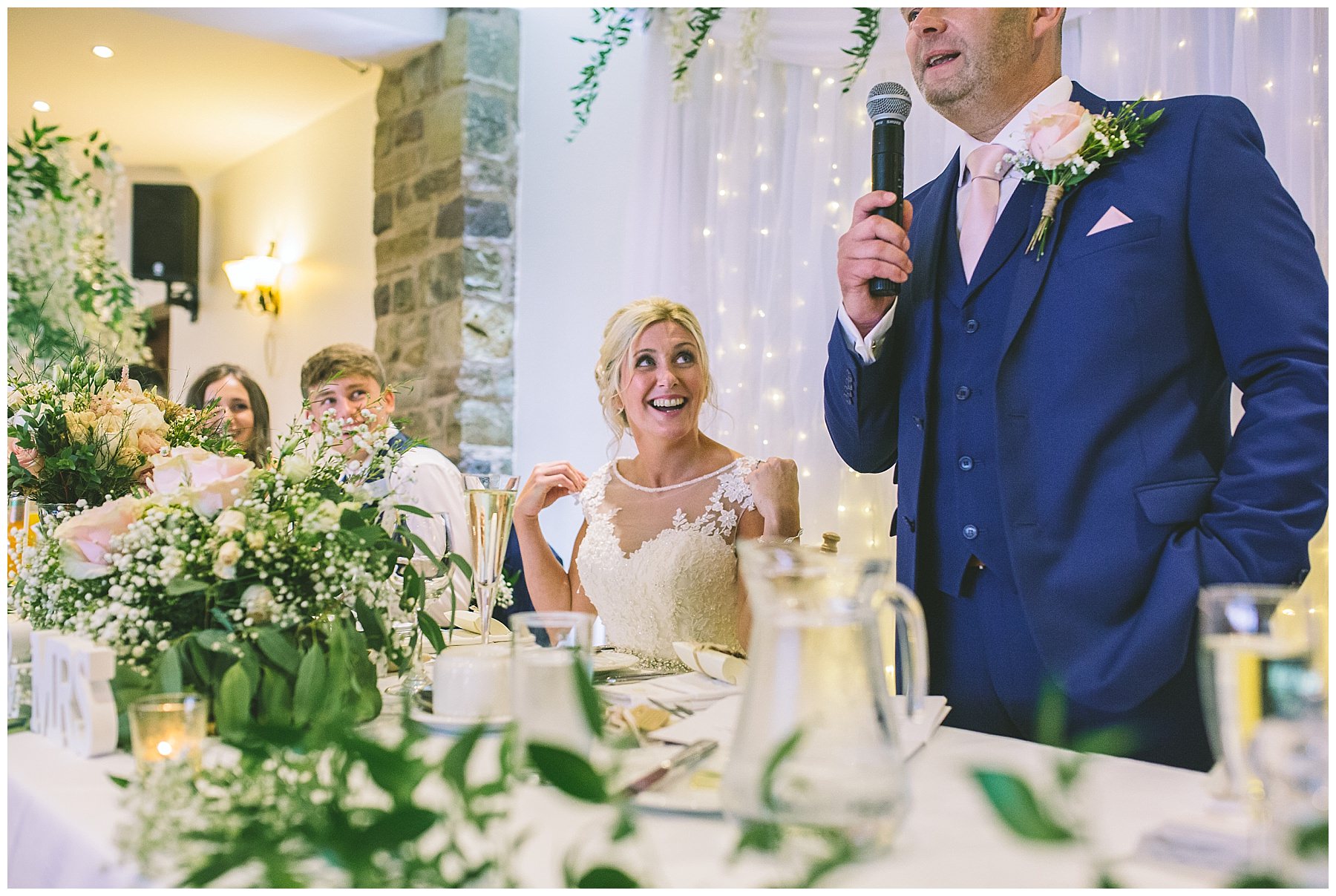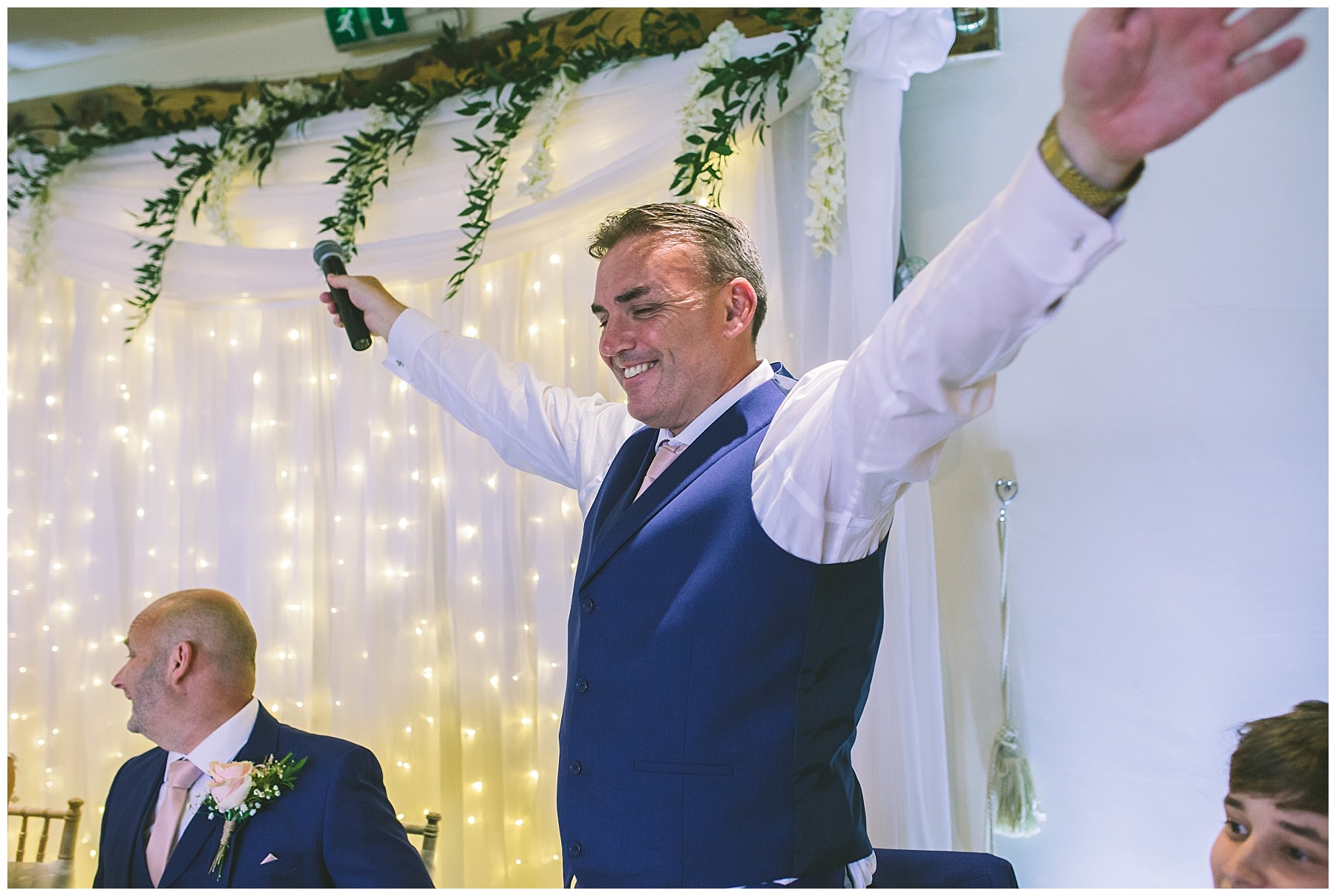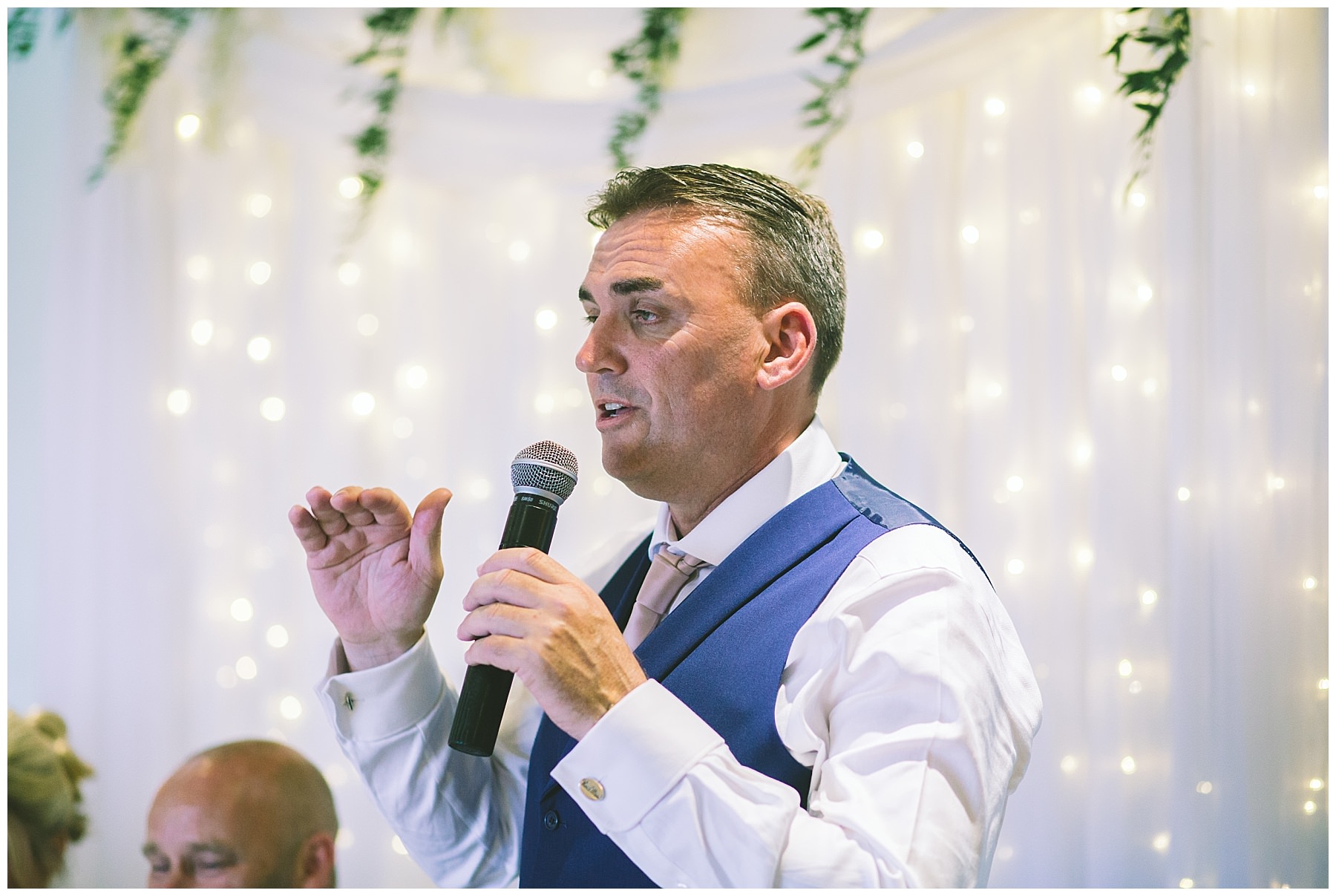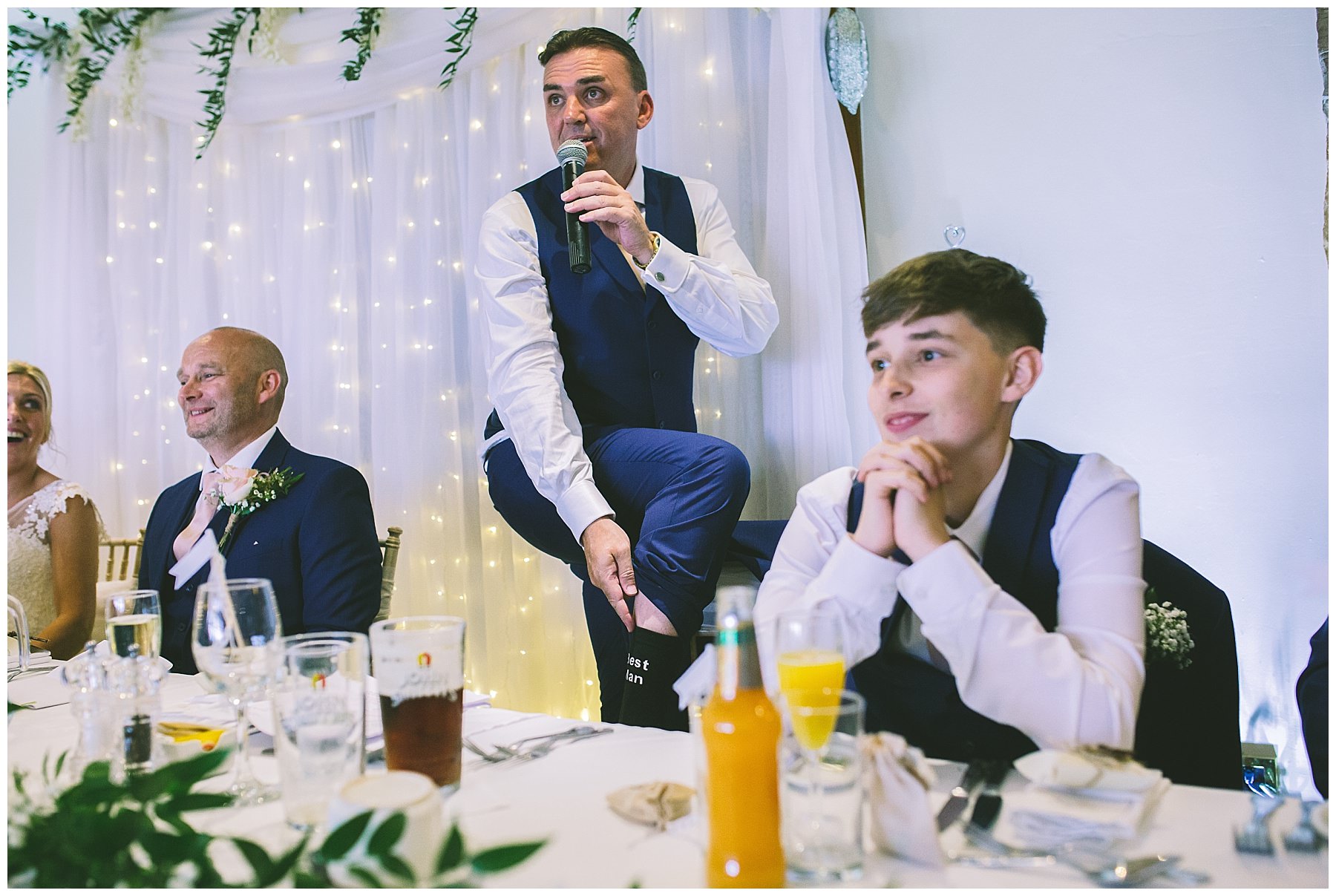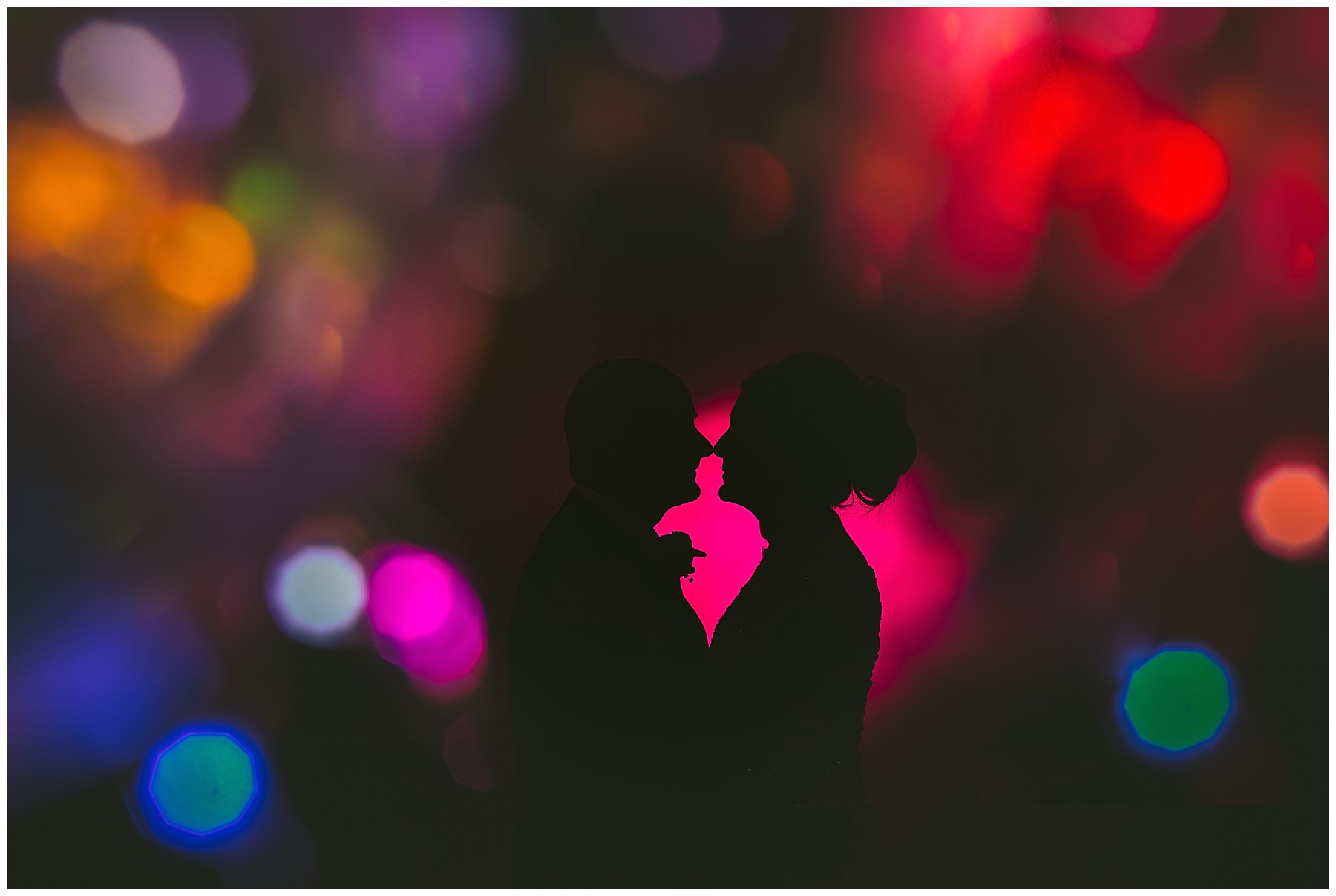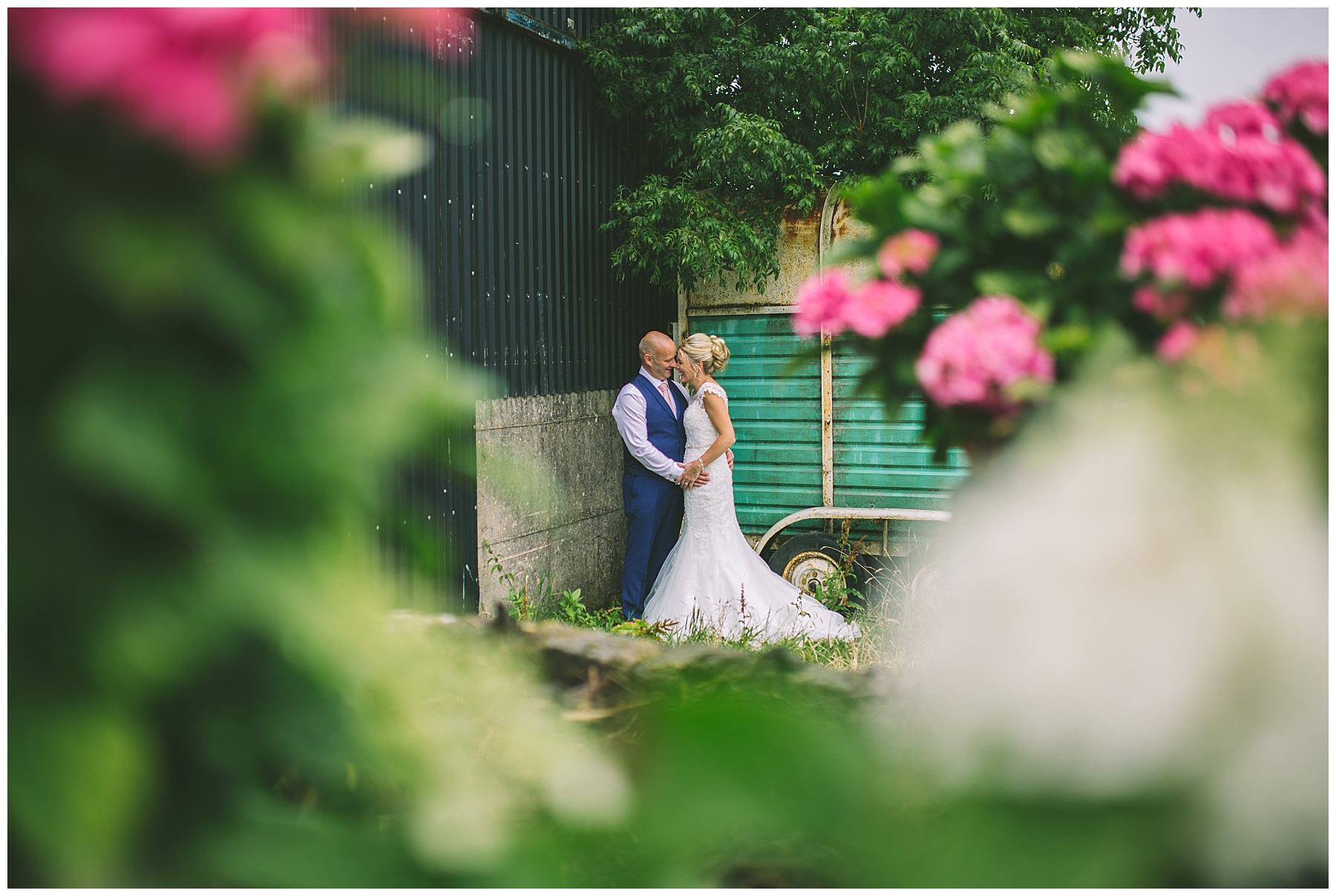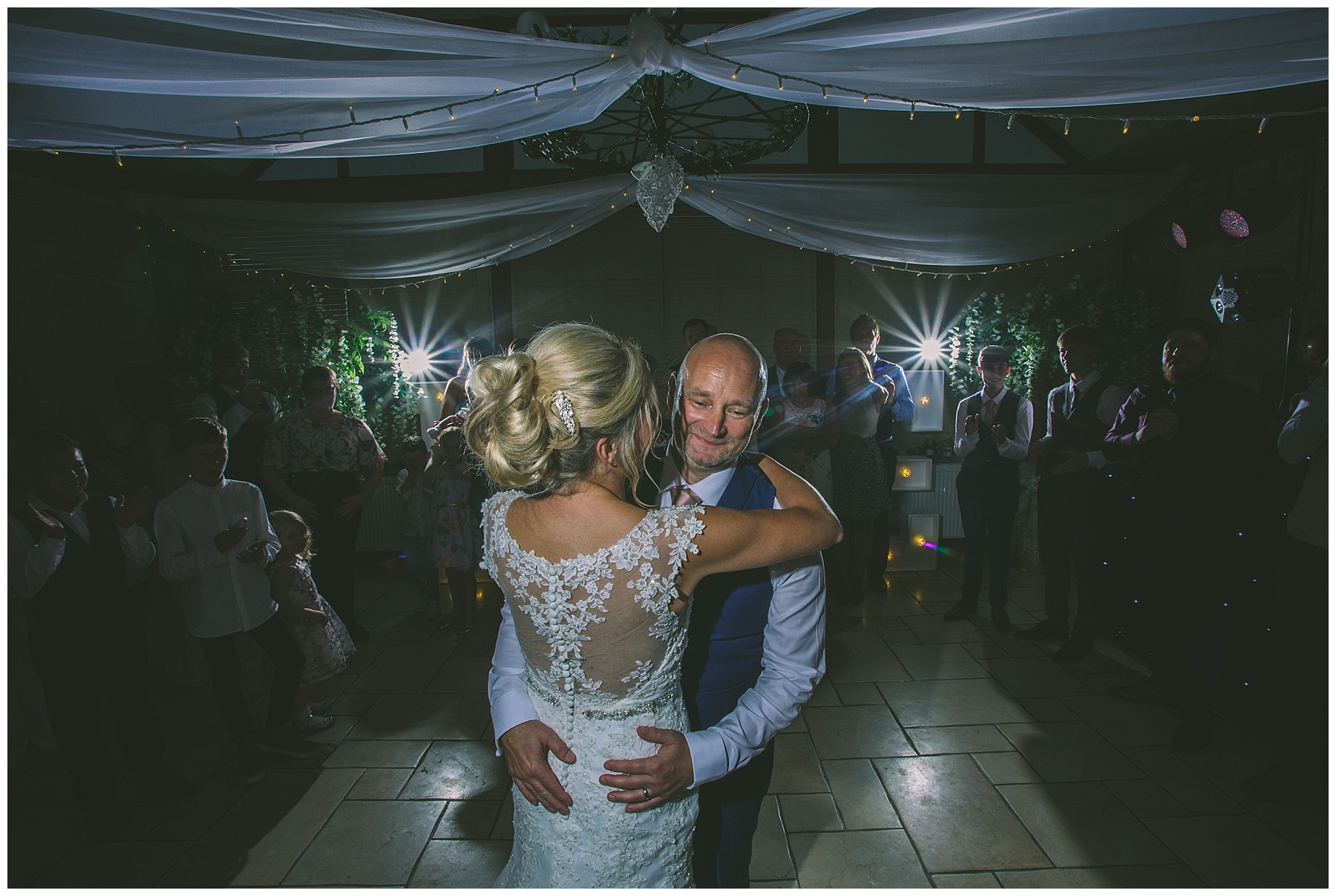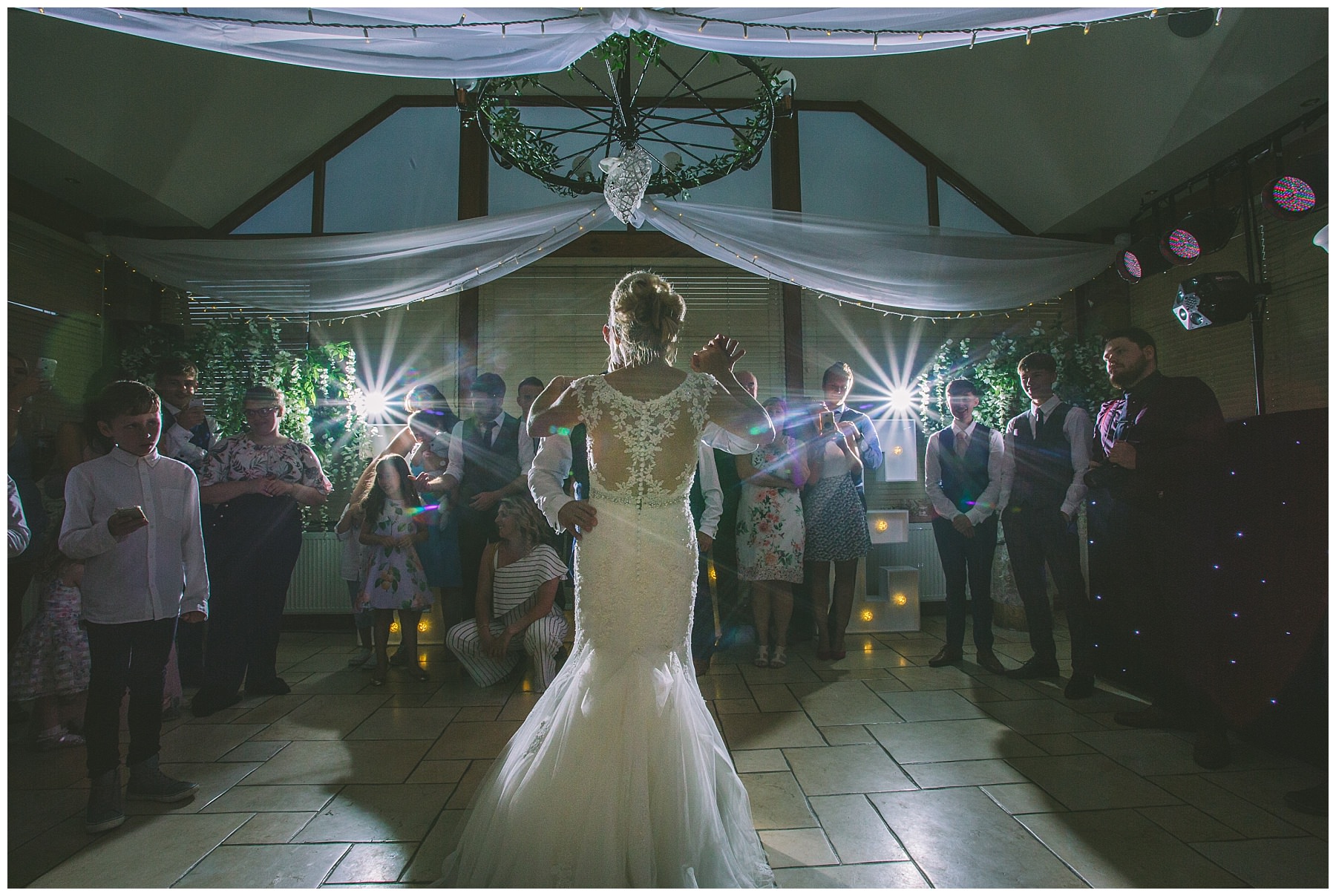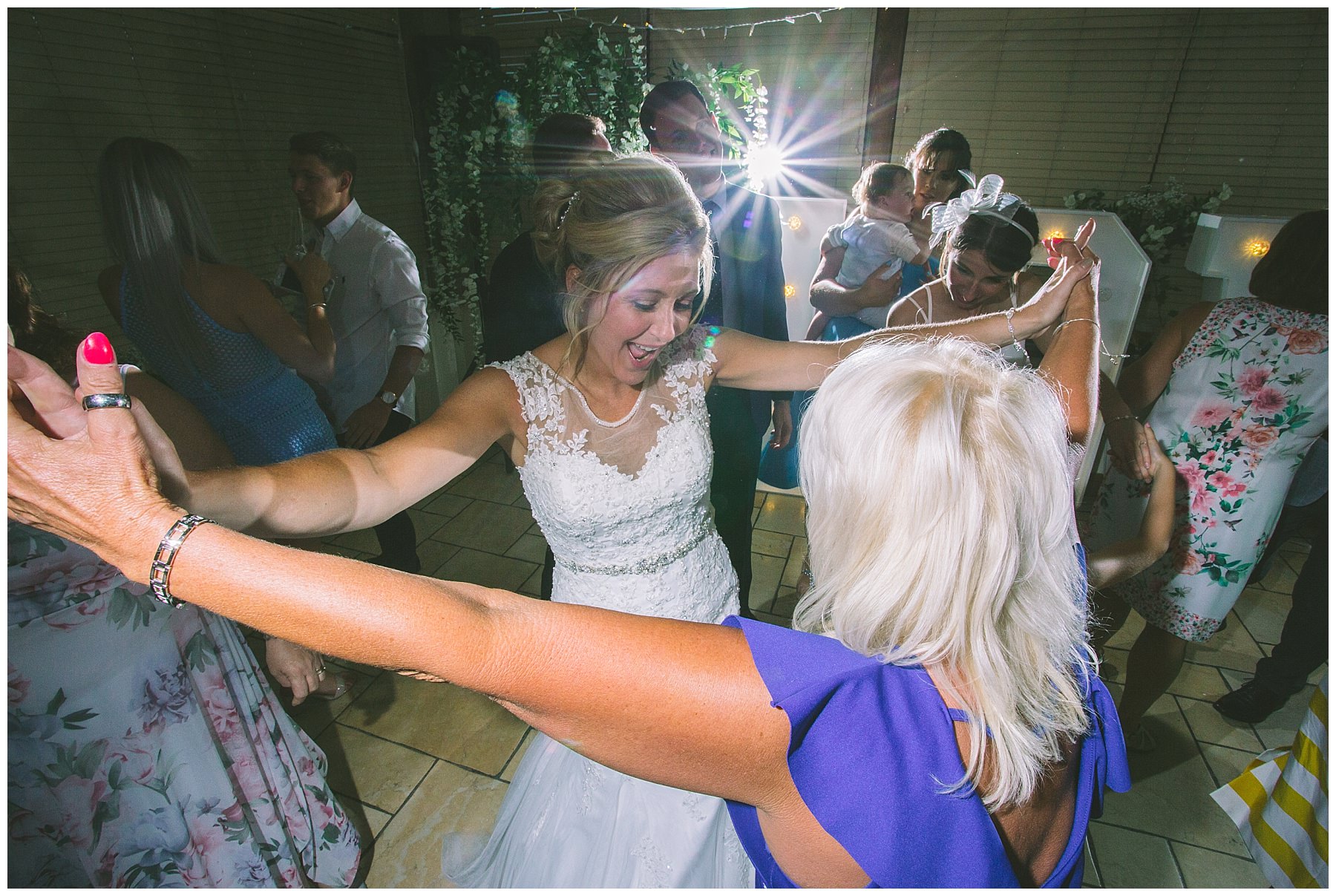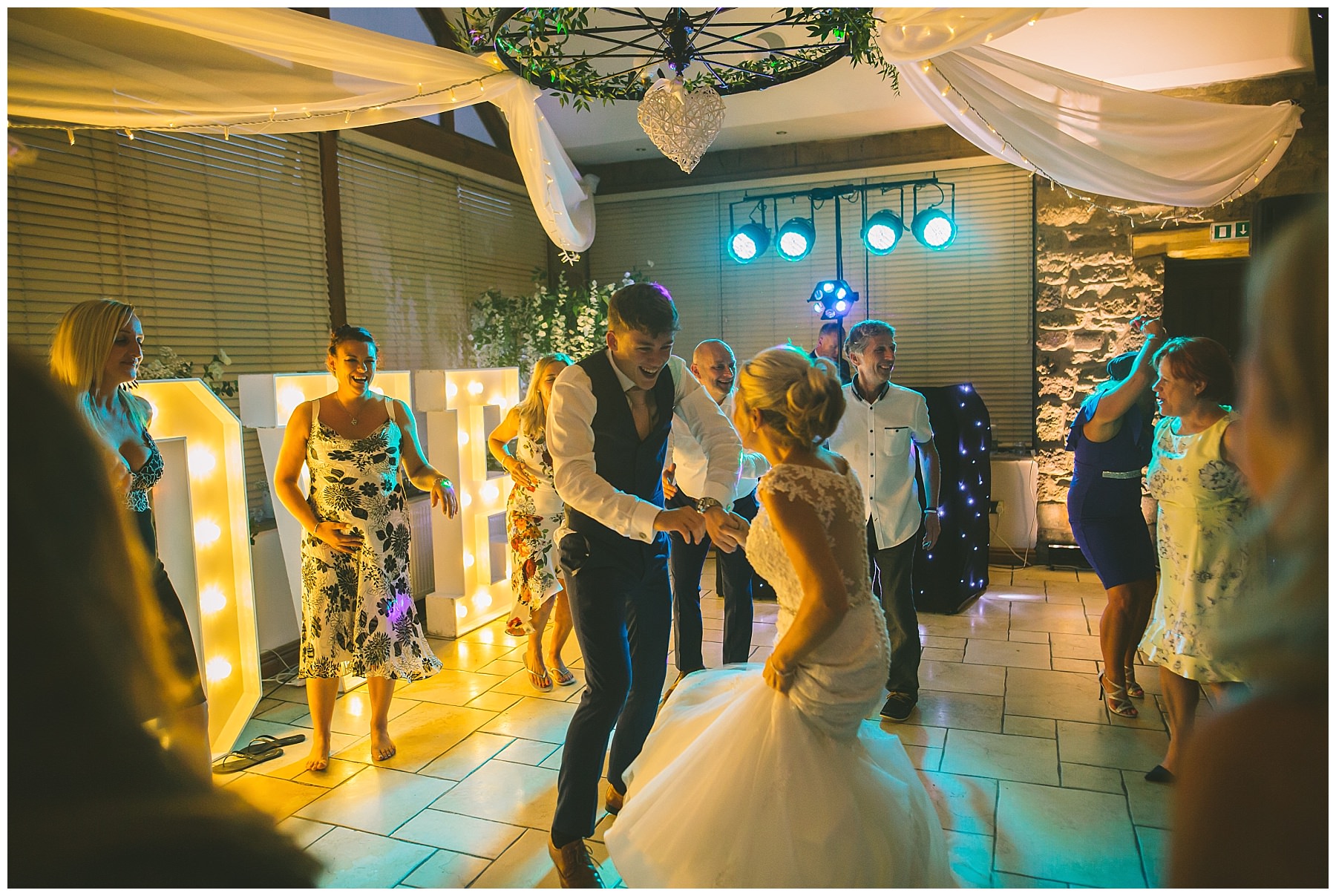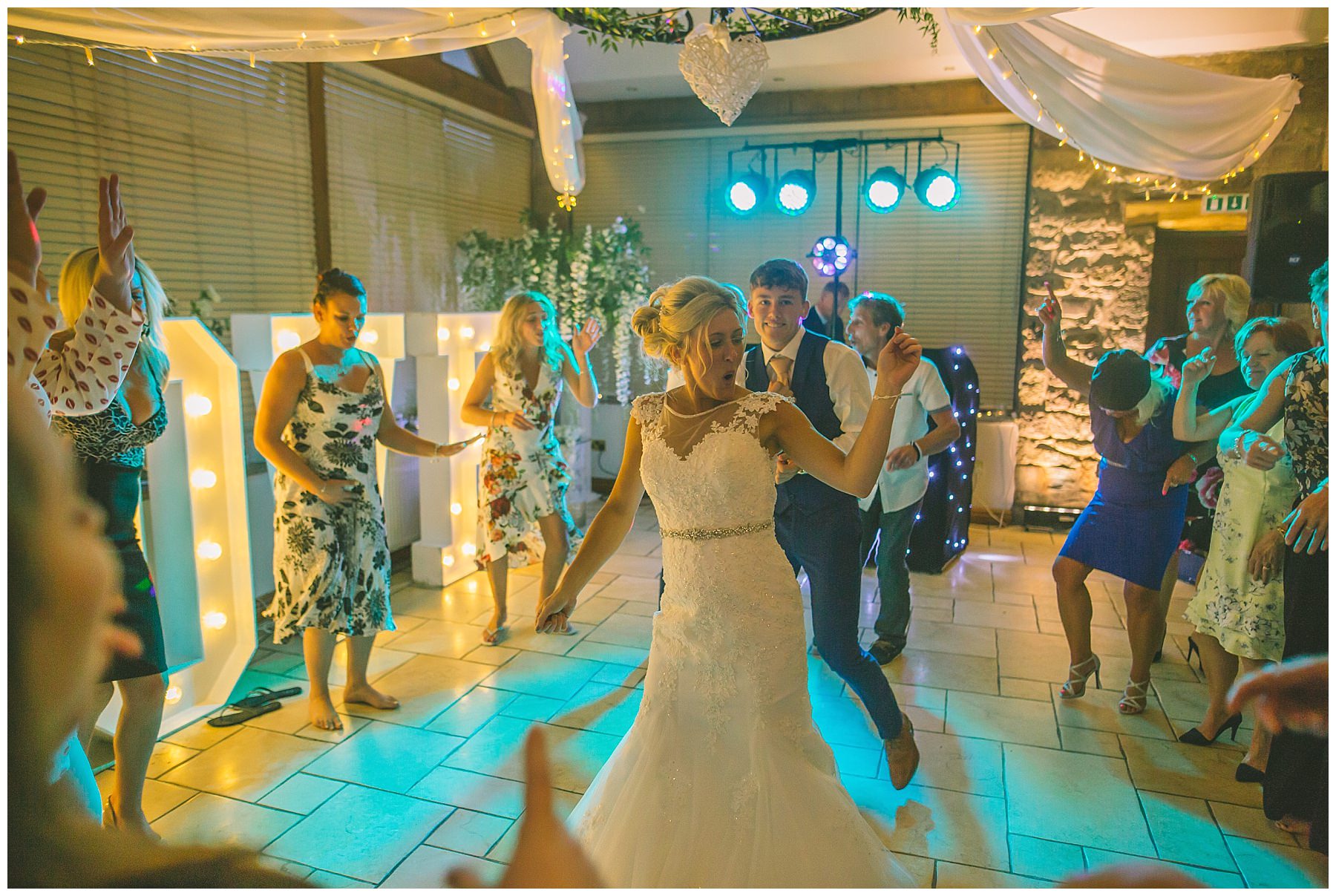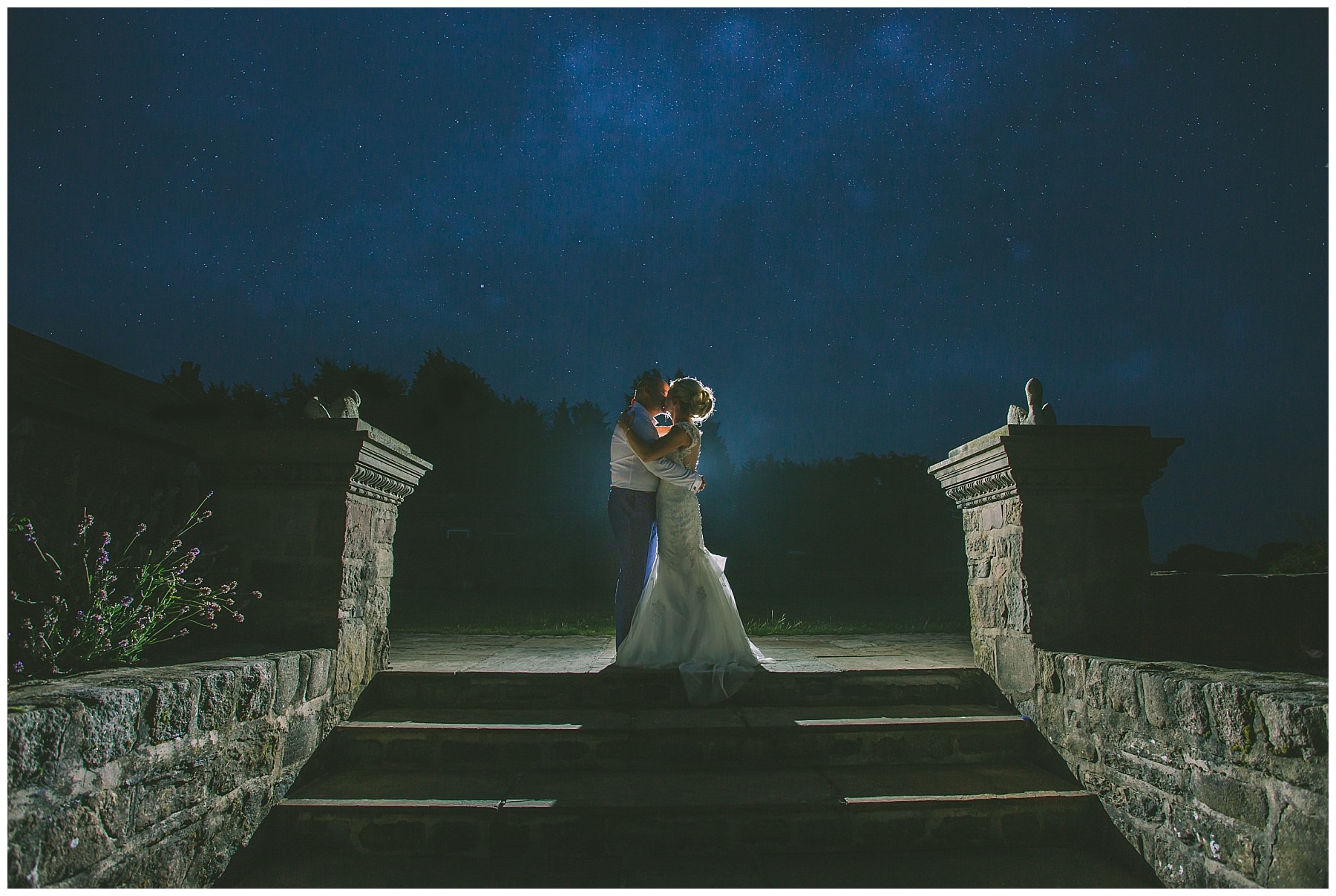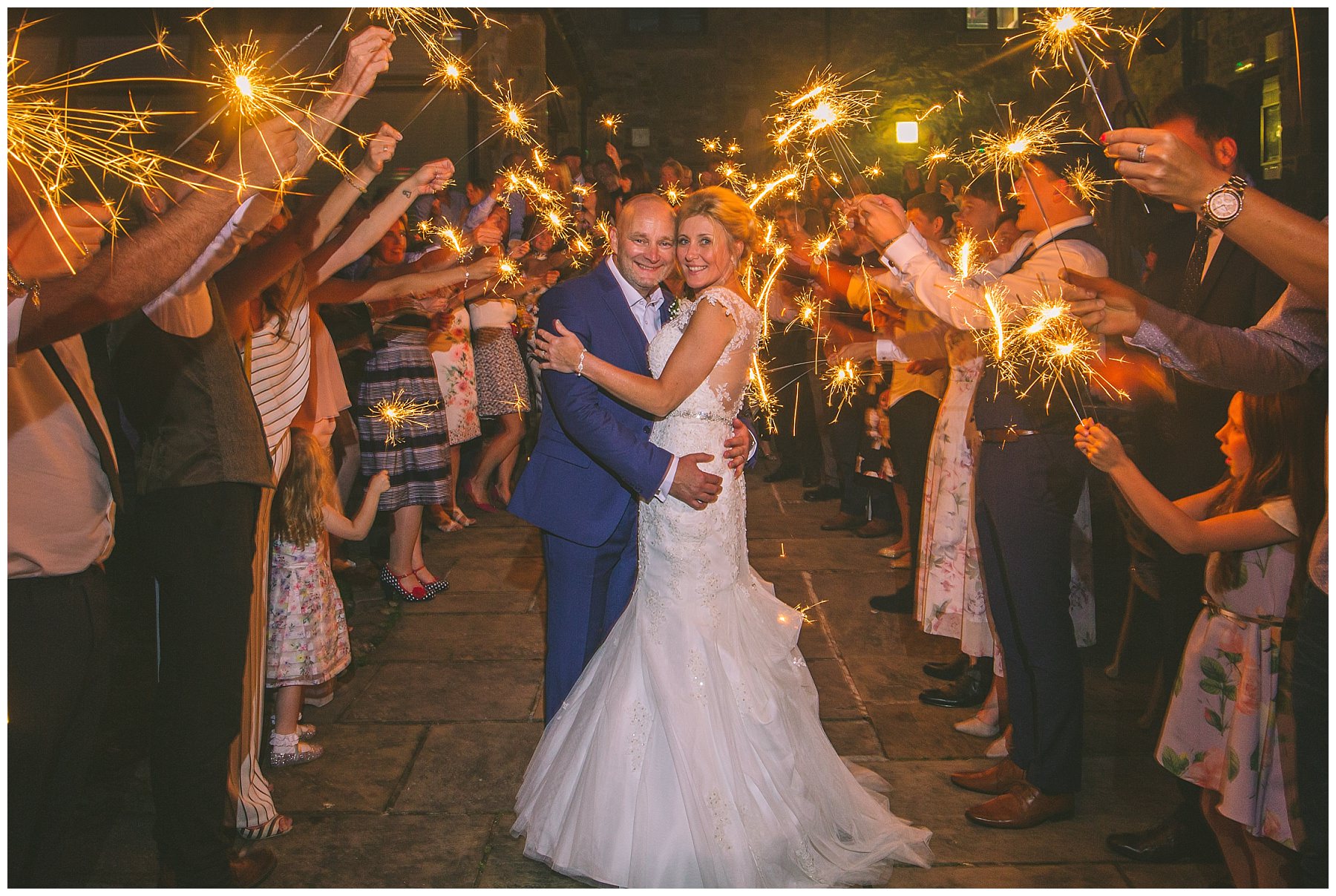 Lisa and Andy, you two are great! I loved spending the day with you. These are some of my favourites from your Beeston Manor wedding.