Behind The Scenes With Sitcom Soldiers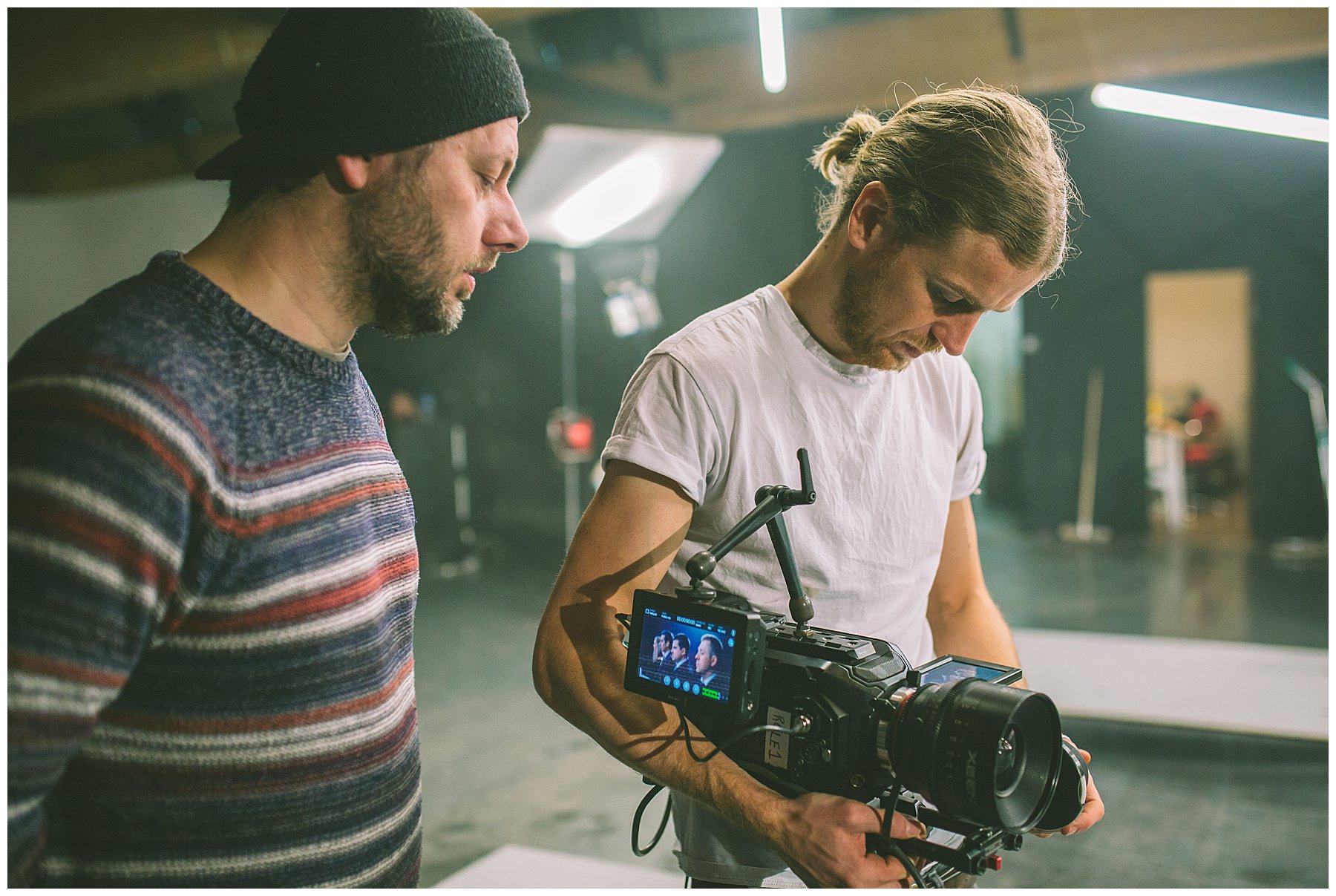 Recently I had the pleasure of heading down to Sitcom Soldiers to shoot some behind the scenes of a music video they were shooting at their studios in Bolton for some corporate photography with a twist.
When I first started on my Journey into Photography I actually went down the route of wanting to be a film maker and spent a lot of time working with Ben and his team and I learnt more from this hard working and dedicated team than I could ever learn at university. After a little switch up I moved to photography and have had the pleasure of working alongside the Sitcom Soldiers crew on a few occasions.
Bolton Corporate Photography With Character
This time the brief was to shoot some cool behind the scenes but also images that could be defined as a working portrait. No boring corporate white wall head shots. These guys are at the top of their game and wanted the images to show them in their element. Not only are they professional and a tight knit team they also have great fun on set and I wanted this to show in the images.
With the client having flown all the way from Russia to shoot with the guys at Sitcom that shows how well they are known in the industry and the fact that they are well respected.
The theme of the shoot was blood, gore and insane weaponry to produce a music video with a gory and gruesome plot. It was great to be back on set with a team who taught me so much!
To check out the full video CLICK HERE