Bolton School Wedding Photography // Kayleigh and Emily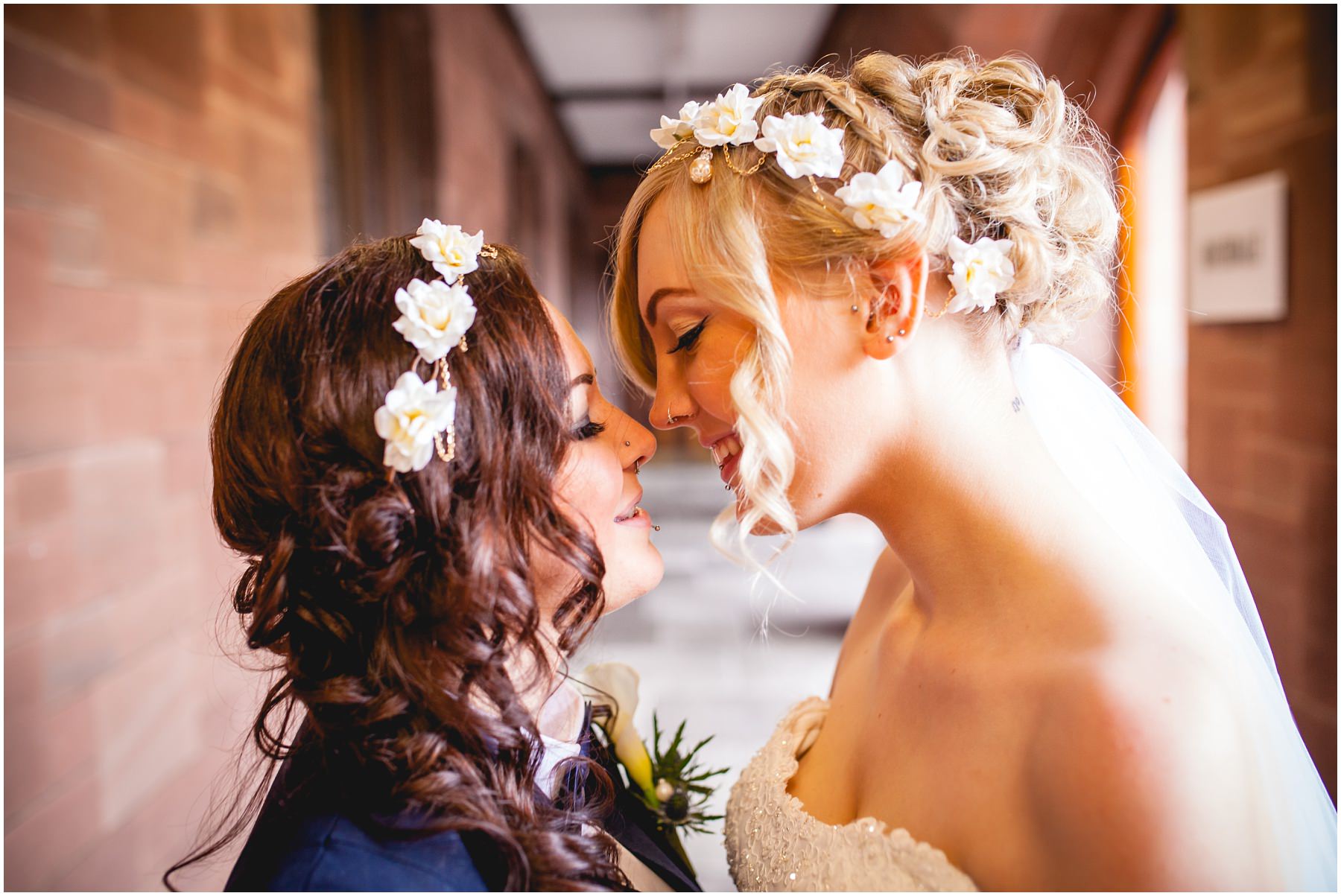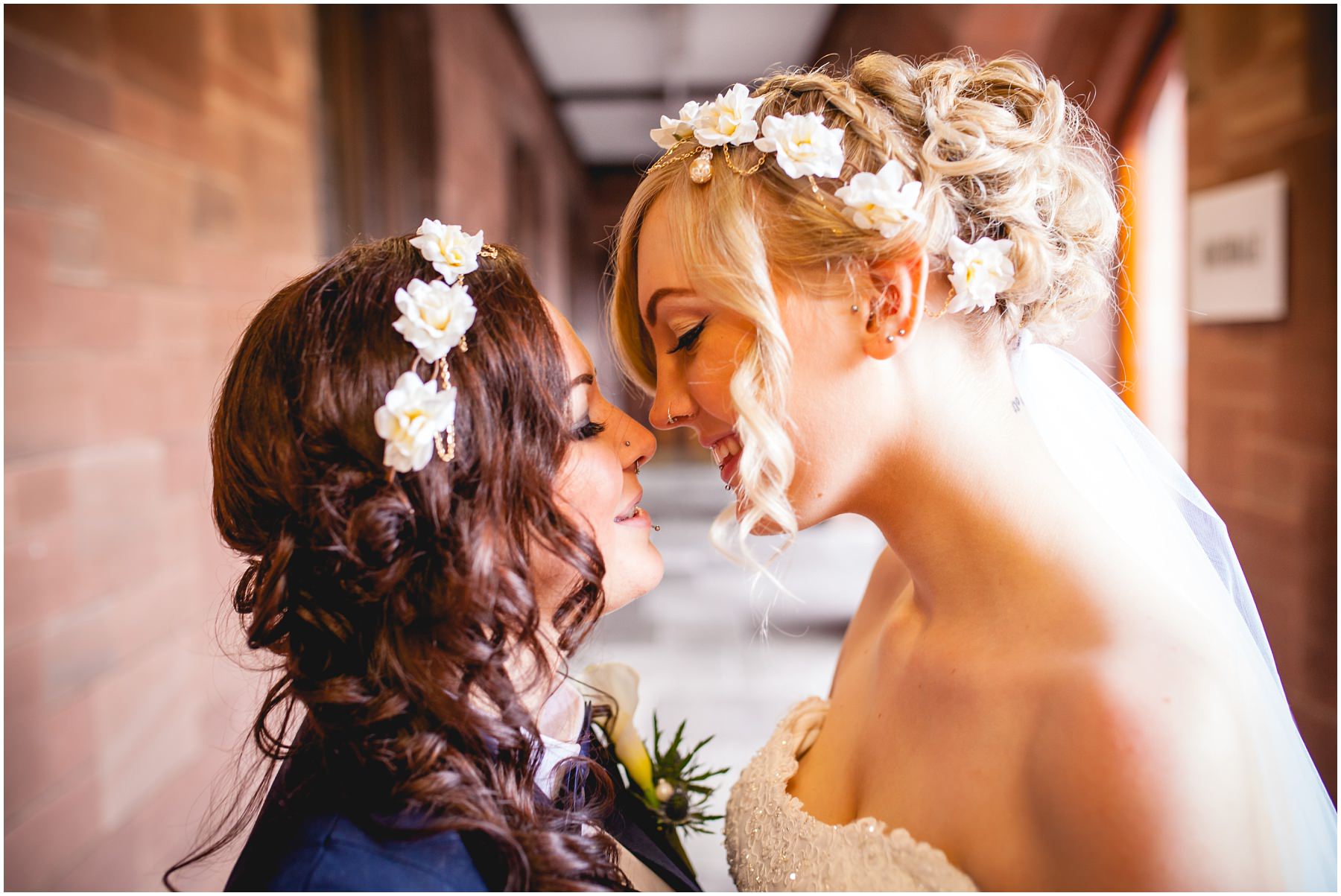 Back in October last year I had the absolute pleasure of being a Bolton School Wedding Photographer for Kayleigh and Emily on their intimate wedding surrounded by family and friends. This venue is such a cool space to get married and have your reception so when Kayleigh and Emily asked me I jumped at the chance to photograph their wedding at Bolton School. With parts of the building dating back over 600 years there are some great spots for amazing photos.
On the morning of the wedding I arrived at Kayleigh and Emilys home where they had decided to forego tradition and get ready together and spend their morning together sharing the excitement and anticipation. Not only did they get ready together but they both travelled to the venue together in a stunning retro VW camper van. Now I have a little soft spot for all things retro when it comes to cars so this was just an added extra to add to the excitement!
On the day its self the weather was perfect which is unusual for Bolton as most locals know all to well we don't get much sunshine but it was almost as if it had been on order for the girls big day.
Make sure you check out their photos below!